↓↓↓↓↓↓↓↓↓ Blog Post Starts Below ↓↓↓↓↓↓↓↓↓
---
Click on Banner to Sell Your Home(s)!
---
---
"[T]he only good n[igger] is a dead n[igger] and they should hang you in the town square to prevent any other n[igger] from coming in the area."


-- July 18, 2011 Statement by Oakland Public Schools Police Chief Pete Sarna, referring to an African-American police officer.

Top News Story!
Minted Thieves!
Sept. 12, 2011 1:07 p.m.
A former Philadelphia Mint police officer pleaded guilty Sept. 8 in federal court in New Jersey to stealing error Presidential dollars from the facility and selling them to a coin distributor in California for approximately $2.4 million. The stolen coins were Presidential dollars missing their edge inscription. The former Mint police officer, William Gray, 64, from North Wildwood, N.J., pleaded guilty before U.S. District Court Judge Noel L. Hillman in Camden to one count each of theft of government property and tax evasion. The tax evasion charge stems from Gray's failure to pay taxes on the coin sales. Gray remains free on $50,000 bond pending sentencing on Dec. 20. Gray faces up to 10 years in prison and a fine of up to $250,000 on the theft charge. The tax evasion charge carries a maximum penalty of five years in prison and up to $250,000 in fines.

According to Rebekah Carmichael from the Office of Public Affairs for the United States Attorney in New Jersey, Gray also entered guilty pleas on single mail fraud and money laundering charges included in court information filed Sept. 8.

Carmichael said it will be up to the judge at the time of sentencing Dec. 20 whether to accept the guilty pleas for the mail fraud and money laundering charges as has already been done with the theft and tax evasion counts.

Carmichael said Sept. 9 that federal authorities have not publicly identified the coin dealer in California to whom Gray was selling the stolen coins. She also would not confirm nor deny whether federal authorities have a separate investigation targeting the unidentified coin dealer.

The information containing the charges against Gray was the result of a coordinated investigation involving the U.S. Internal Revenue Service, Treasury Office of Inspector General, U.S. Postal Service and U.S. Mint police.

Tom Jurkowsky, director of the U.S. Mint's Office of Public Affairs, told Coin World Sept. 9 that the U.S. Mint and Treasury Department's Office of Inspector General initiated investigations to examine how the thefts occurred and to implement measures to ensure they do not happen again.

Jurkowsky said the U.S. Mint was already conducting a system-wide protection evaluation at all Mint facilities before investigations were initiated involving Gray.

Paul J. Fishman, U.S. attorney for the District of New Jersey, said that the U.S. Mint has advised that it has implemented measures to improve security in all of its facilities.

Gray worked as a Philadelphia Mint police officer from June 1996 through January 2011.

He admitted before Judge Hillman that the thefts began in 2007, the year the Presidential $1 Coin Program was introduced. Gray admitted in court that he removed coins missing the edge lettering from the coining area and placed them into small bags that he then removed from the Philadelphia Mint. Gray admitted taking coins missing the edge lettering because he knew they would be more valuable to collectors. He was initially paid $20 per coin, and eventually between $70 and $75 per coin.

The error coins were then shipped for sale to the coin distributor in California from the U.S. Post Office in Rio Grande, N.J., and from the Federal Express facility in Egg Harbor Township, N.J., Gray admitted. Gray also admitted that between 2007 and 2009, he failed to report the sales of the stolen error coins on his income tax return. Gray admitted understating his tax liability by $801,651.

The information filed against Gray states he must forfeit property that is traceable to having been associated with the sale of the stolen error coins. The property to be forfeited includes $2.3 million in cash, two row houses in Philadelphia, five motor vehicles, a boat and boat motor.

At the time the Presidential $1 Coin Program was launched, the incuse edge lettering — comprising IN GOD WE TRUST, E PLURIBUS UNUM, the date and Mint mark — was imparted on separate edge-lettering equipment in a room removed from the coin production floor.

Not long after the first 2007 George Washington Presidential dollars were released into circulation in February 2007, collectors, dealers and the general public began reporting numerous edge errors. United States Mint officials acknowledged that tens of thousands of Washington Presidential dollars had been mistakenly moved from the coining presses to the counting and bagging equipment without first being taken to the edge inscription equipment at the Philadelphia Mint. From there, the coins were shipped to Federal Reserve Banks for release into circulation.

Thousands of the Washington, Plain Edge dollars entered the marketplace through normal circulation channels, where they were found by the public. The coins quickly began selling for large premiums over their face value.

The release of the error Washington Presidential dollars and the prices they were bringing were the subjects of news coverage not only in the numismatic press, but also in the mainstream media, prompting widespread searches for the error coins.

To reduce the possibility that similar error Presidential dollars could be produced and released into circulation, Mint officials took interim steps to identify bins of coins that had been struck but not yet given their edge inscriptions. The number of similar errors for subsequent 2007 Presidential dollars decreased considerably, though some were produced and released.

By early 2008, the edge lettering operation was integrated as the final step in the production process on the coin production floor.

The motto IN GOD WE TRUST was moved from the edge to the obverse in 2009 following complaints in 2007 and 2008 about the production of "Godless dollars" — the Presidential dollars without the edge inscriptions. Congress in 2008 ordered the motto moved from the edge to the obverse or reverse; the Mint implemented the change on the 2009 Presidential dollars.

The space for IN GOD WE TRUST replaced on the edge with 13 five-pointed stars. ■

'Amped & Tweaked' Kinesiology
Updated: 3:30 pm PDT September 3, 2011
SAN BERNARDINO, Calif. (WCJB)

— A California professor is suspected of leading a motorcycle gang and methamphetamine drug ring. Authorities say that he's wanted for arrest in California. Steve Kinzey, 43 (

pictured left

) believed to be the president of the local chapter of the Devils Diciples motorcycle club, has been the target of a 6-month narcotics and weapons trafficking investigation, sheriff's spokeswoman Jodi Miller said. Kinzey has been an associate professor of kinesiology (the study of human movement) at California State University, San Bernardino for nearly 10 years. University president Albert K. Karnig said in a statement that the campus would assist in the investigation.

During a raid at his Highland home last week, investigators seized more than a pound of methamphetamine, rifles, handguns, body armor, leather biker vests and other biker paraphernalia and evidence of his involvement with the Devils Diciples. Investigators believed that Kinzey received large amounts of methamphetamine from a supplier and distributed the drug to a network of dealers, Miller said. Police also found an undisclosed amount of cash at the house and said all the guns recovered were unregistered, the Los Angeles Times reported.




"To have an associate professor who is a member of the Devils Diciples and allegedly dealing methamphetamine is quite alarming. I mean, it's unusual to say the least," Sheriff Rod Hoops said.

Kinzey's live-in girlfriend, 33-year-old Holly Robinson, and six others suspects were arrested on drug-related charges. They included Jeremy Disney, 30, of San Bernardino, who is suspected of supplying Kinzey with the drugs. Robinson, who is believed to be a member of Devils Diciples, was arrested on suspicion of drug and weapon possession and participating in the drug ring. A call to the home she shares with Kinzey went unanswered. Authorities are searching for three other suspects.

Buddin' Bust!
Posted on August 30, 2011 at 5:47 PM
Updated Tuesday, Sept 3 at 4:35 PM




OAKVILLE, Wash.

-- Marcus Searls wants $15 million dollars from Grays Harbor County; $1 million for every time he claims a sheriff's deputy forced him to have sex. Searls filed a lawsuit against Grays Harbor County on Monday.

In February he opened Oakville's Freeworld Enterprises, a medical marijuana dispensary. The dispensary closed in June after Searls said he received a letter from the Grays Harbor County Sheriff informing him the dispensary was an illegal business.

Searls said he was under the impression the police were not going to bother his business because he was supposedly being protected by a deputy.

Searls said that deputy threatened to arrest him when he first opened the dispensary unless he agreed to have sex with him.

Local News is not naming the deputy, a 24-year veteran of the force, because he has not been charged with a crime.



In his lawsuit, Searls claims the two met on a

Craigslist personal ad

in January. Searls claims the two had consensual sex, but when the deputy told him he might get arrested if he opened the dispensary he tried to end the relationship. According to the lawsuit, the deputy would not allow that. The lawsuit claims the deputy told Searls, "The choice was not his to make, and that Searls would have to continue to provide sexual favors... if he wanted to be in the dispensary business." "This all caught us by surprise," said Grays Harbor Undersheriff Rick Scott. The deputy in question is on paid administrative leave while an outside agency, Lewis County, investigates the claims.

Scott said the deputy admits he had a sexual relationship with Searls, but maintains it was consensual

.
---
Drunk female Dallas Officer shoots her weapon inside boyfriend's patrol car!
---
Drug Dealing Cops!
---
Coke Patrols!
Posted: Oct. 9, 2013 - Updated: Oct. 11, 2013 - 1:11 am PDT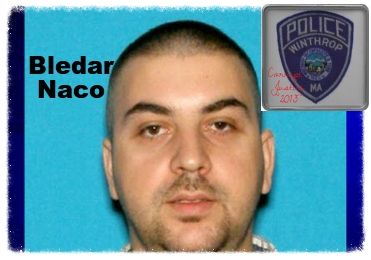 WINTHROP, Mass. — An auxiliary police officer with Winthrop Police Department is accused of distributing drugs while in uniform from a police cruiser. Bledar Naco, 34 (pictured above, center) was arrested by the FBI Thursday. According to authorities, Nado is charged with distributing drugs in uniform and from an auxiliary police cruiser on several occasions. Winthrop Police Chief Terence Delehanty said the department became aware of Naco's alleged activity when other law enforcement sources told him. Naco was arraigned in Federal District Court on Friday and held pending a detention hearing at federal court.
Coke Budgets!
Posted: Oct. 9, 2013 - Updated: Oct. 10, 2013 - 9:11 pm PDT Sunrise, Fla. -- Police in a Southern Florida community outside of Fort Lauderdale have been using a controversial tactic to conduct cocaine sting operations and have been raking in millions of dollars in the process. For years, the Sunrise, Fla., police have been conducting what are called "reverse stings." Undercover police detectives play the role of cocaine dealers and try to lure in potential buyers who drive or fly in from all over the country with wads of cash. If the stings are successful, informants can receive large payouts and police can seize cash, cars and other non-monetary assets. The busts have pumped millions of dollars into local coffers. The Sun Sentinel was the first to report the Sunrise Police's lucrative sting operations after the newspaper conducted a six-month investigation into the department's drug seizures. "The police are not actually finding these drug dealers on their own but they rely on paid and unpaid informants to tell them about people that might be looking for cocaine, and it became obvious to us that the reason they are doing this is because of the money," said Megan O'Matz, one of the reporters who broke the story. Sunrise, Fla., is a bedroom community, home to one of the country's biggest shopping centers and mile after mile of identical, coral-colored condos. But millions of dollars' worth of undercover drug commerce has occurred in this unlikely setting. Gus Borjas, a nurse by profession and a father of four from Homestead, Fla., got caught up in one of the Sunrise Police's cocaine stings. Lured by a paid informant he had known for years who promised to repay an old debt, Borjas agreed to bring a satchel filled with $23,000 in cash to a parking lot and, when he got there, he walked straight into a trap, Borjas said. Undercover video from the case shows a second paid informant aggressively drawing him into the action. "In order for them to keep the money they have to make ... it look like I'm buying the drugs, obviously, you know," Borjas said. Eventually, the female informant placed a kilo of cocaine in Borjas' bag to establish possession. Suddenly, Borjas was now a drug offender and facing a possible mandatory 15-year minimum sentence for narcotics trafficking. "As soon as I got arrested, as soon as they-- Just, everything clicked in my head," he said. "'Why this? Why that?' They set me up." According to Miami attorney Alan Ross, who defended Borjas in court, the scale of the Sunrise Police cocaine stings seemed almost industrial. "It's a huge business," Ross said. "It's a multimillion dollar business. It's been going on for years. It's been a daily event in the city of Sunrise." Over the past two years, the police department has netted $5.8 million in seized money, according to the Sun-Sentinel. The money was used to purchase new equipment and to pay officers involved for overtime. Some officers even doubled their salary in overtime pay alone, and in Florida, the laws also permit police to seize non-monetary assets from suspects, the paper reported. "They can take their cars, jewelry," O'Matz said. "One fella told us a cop said, 'Hey, I like the sunglasses you're wearing,' and snatched them, so there is a real profit motive for the police." Informants in these stings can also make a lot of money. According to Sunrise police reports, one informant not connected to Borjas' case was paid a total of $800,000 over five years for bringing drug buyers into sting operations. Sunrise Mayor Michael Ryan defended the practice and the police's tactics, denying that the stings were about the money. "I do dispute that was going on here was trying to do anything other than fighting crime," he said. "They're doing the best they can do, and it happens throughout all of law enforcement." When asked if the Sunrise Police seemed overzealous in trying to bring in potential drug dealers, Ryan called it an "unfair" allegation. "There are occasions when errors are made. There are occasions when somebody goes too far and it doesn't go perfect," he said. "The reality is, hundreds of arrests were made, hundreds who pled. There were cases that were made, there were additional informants built up in further cooperation with the DEA and others. This was part of the operation to stop cocaine. It was an effort to stop cocaine and heroin from getting back to other communities and it worked." Ultimately, Borjas got his $23,000 back and the prosecutor gave him a plea deal on a solicitation to purchase cocaine charge, because the female informant may have gone too far. "These people only get paid if the deal goes down," Ross said. "Gus isn't the one who pulled off his backpack and opened it up. The informant did. She takes his backpack off, she unzips it, she's reaching in for the money. Gus isn't the one who took the cocaine, she took a kilo of cocaine stuffed it in his backpack. 'Here's the backpack, go get arrested.'" "It's very unfair," he said. "Why should you go to jail if you're not a criminal? Why do they have to make up cases? Only criminals are supposed to go to jail, you know." Ryan said that since reporters have revealed informants' identities and undercover locations, the reserve stings have stopped. He said the Sunrise Police Department will go back to what it always did -- fighting crime in Sunrise.
Fugitive Task Force Coke Deals!
Posted: 11:38 a.m. Thursday, Aug. 29, 2013 - Updated: October 11, 2013 - 4:56 pm PDT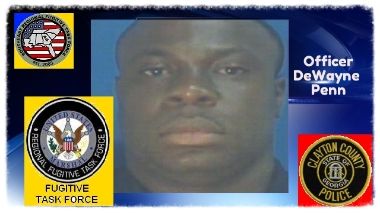 Georgia -- A Clayton County Police officer is facing federal charges for allegedly scheming with a drug dealer to sell stolen cocaine, court officials said. Nine-year officer Dwayne A. Penn is accused of working with a drug dealer to plan and conduct a fake narcotics arrest, and then sell the seized the drugs later , according to court records. Penn was arrested Wednesday after an FBI investigation and sting. On Thursday, during Penn's first appearance in federal court, Judge Alan J. Baverman said he is being held on charges of drug possession with intent to distribute, attempting to possess drugs for distribution, attempting to obstruct and affect commerce by unlawfully obtaining a controlled substance, and using a firearm in the furtherance of a drug trafficking crime. Federal authorities said that a confidential FBI informant who was wearing a secret wire, helped record phone conversations and face-to-face meetings between Penn and Adrian Demetric Austin, who is accused of being a drug dealer. The authorities said the informant told Austin and Penn that he would meet a cocaine source Wednesday morning to buy 6 kilograms of cocaine. The plan called for the three men to divide six bricks of cocaine evenly amongst themselves, prosecutors said. Penn would lie in wait in his Clayton County Police squad car, then pull up to make the arrest within sight of the supplier, the informant said. "I can put the lights on," Penn told the informant, according to a federal arrest warrant affidavit. "I can put you in handcuffs." Austin was to be at the scene as well, although his role in the plan was unclear. With FBI and DEA agents watching, according to the federal affidavit, Penn arrived around 10:40 a.m. on Wednesday at 4500 Memorial Drive in DeKalb County and began checking license plates against a national crime information database. Around 11:30 a.m., the informant and the supplier arrived, and the pair made their deal, the affidavit said. Penn rushed up, exited his car wearing a bulletproof vest labeled "Police," and pointed his handgun at the informant, ordering the informant to the ground, prosecutors said. The supplier fled, prosecutors said. Penn put the informant in the back of the police car and retrieved four of the six bricks he believed to be cocaine from the informant's car, the affidavit said. Then Penn put the four bricks into the trunk of the police car and let the informant go, shouting, "get out of here" as the informant fled, the affidavit said. Penn drove away, and federal agents arrested him and Austin separately, prosecutors said Thursday. Penn, who has been with the Clayton County Police since 2004, was assigned to the U.S. Marshal's Fugitive Task Force at the time of his arrest. Penn has been placed on unpaid leave, pending an internal investigation, according to Gary Syblis, Clayton police public information officer. He survived a gunshot wound to the face during his first year as a policeman, according to Channel 2 Action News. Penn will remain in federal custody pending a probable cause hearing scheduled for Wednesday at 11:30 a.m.
Cop Coke Deals!
Posted: August 22, 2013 at 11:16 PM - Updated: October 11, 2013 - 4:46 pm PDT

MOBILE, Alabama – A federal judge Thursday agreed to let a former Prichard police officer out of jail while a grand jury considers allegations that he helped deal drugs while he was on the force. Edmond Kennies Burke, 33, of Mobile, has been in federal custody since Homeland Security Investigations agents picked up the local drug charges earlier this month. U.S. Magistrate Judge Sonja Bivins, who earlier this week found probable cause to send the case to a federal grand jury, approved the recommendation of the Office of Pretrial Services that Burke be released from jail. She granted a request by the U.S. Attorney's Office that Burke be required to wear an electronic monitoring device. "The conditions here appear to address the government's concerns," Assistant U.S. Attorney Gloria Bedwell said. Defense attorney Jeff Deen expressed concerns that his client would not be able to afford the cost of electronic monitoring. "He's not going to have a job if he gets out," he said, suggesting that it is unlikely that the Prichard Police Department would rehire him. Bivins said Burke will be under house arrest. She said she would leave it up to a pretrial services officer to allow exceptions if Burke finds a job. Law enforcement authorities allege that Burke used his badge to deflect police attention while he transported cocaine in his squad car. Authorities said Mobile County sheriff's deputies arrested Burke and Raymond "Roc" Williams during a sting in which they went to Grand Bay thinking they would pick up 5 kilograms of cocaine from a drug supplier.
Fugitive of the Year!
Posted: 09/09/2011

BOYNTON BEACH, Fla.

— Fugitive David Britto may be out of reach of American authorities forever. This city's former Police Officer of the Year was under house arrest, awaiting trial on drug trafficking charges, when he cut the electronic monitoring bracelet from his ankle Aug. 24 and hopped on a plane in Miami, bound for his native country, Brazil , according to court documents filed Wednesday. Brazil's constitution prohibits the extradition of Brazilian nationals. "Basically he's gone unless the Brazilian government, through political pressure, allows U.S. agents to pick him up," said attorney David Rowe, an adjunct law professor at the University of Miami and an extradition expert. Britto, 28, appears to have successfully gambled on a high-stakes escape, rather than risk facing years in prison. He is to stand trial beginning Tuesday. The daring run, however, raises questions about how he pulled it off and who, if anyone, helped him. On Thursday, the U.S. Marshals Service, which is spearheading the hunt for Britto, said federal agents are looking at every possible way of getting Britto back to Miami, where he faces one count of conspiring to possess and traffic 500 grams of methamphetamine. "We're still pursuing him," Marshals Service spokesman Barry Golden said. "He's one of the big cases that are on the top of our list … We're still tracking down every lead. We're trying to get him back into custody at all costs."

Attempts to get Britto back are sure to be challenging, if not downright impossible. A 1964 treaty between the United States and Brazil allows for the extradition of anyone accused or convicted of a crime carrying a sentence of a year or more. But in 1988, Brazil amended its constitution, expressly stating that "no Brazilian shall be extradited." People born elsewhere who become Brazilian citizens, however, can be handed over if they're charged with certain drug-related crimes. Foreigners who find safe harbor in Brazil and are accused of political crimes elsewhere are not extradited. The strict policy has strained Brazil's diplomatic relations. Earlier this summer Italy denounced Brazil for refusing to turn over political refugee Cesare Battisti, a former Italian militant, convicted in absentia of killing four people in the 1970s. Meanwhile, Brazil's refusal to extradite an Ohio woman, Claudia Hoerig, charged in the 2007 murder of her husband, has outraged an Ohio congressman. U.S. Rep. Timothy Ryan, a Democrat, introduced legislation in June to withhold $14 million a year in aid to Brazil until it reverses its ban on extraditing nationals. The bill is in a House committee. Ryan has gone so far as to post an ever-changing clock on his website, showing the number of days, hours, minutes and seconds that Hoerig "has escaped justice." On Thursday, it registered 1,641 days. "It's been a nightmare experience on our end up here," Trumbull County, Ohio, Prosecuting Attorney Dennis Wilkins said of efforts to extradite Hoerig. "I've dealt with President [George W.] Bush, Condoleezza Rice, the attorney general and now with [President Barack] Obama and Hillary Clinton, and we've not gotten satisfactory action." In Florida, the tamper alert on Britto's ankle bracelet went off the night of Aug. 24, notifying a federal probation officer, according to court records. But U.S. Marshals were not told until the next morning. Only then was a warrant was issued for his arrest, authorities said. That gave Britto a window of time to escape. "You cannot respond the next morning. That's a major security breach," said Rowe, the University of Miami law professor. Court documents say Britto, who speaks Portuguese, boarded a plane Aug. 24 in Miami bound for Brasilia, the capital of Brazil. It is unclear what documentation he used to board the international flight. As a standard condition of bond, Britto had to relinquish "all passports and travel documents" to the Pretrial Services Office. "Mr. Britto's Brazilian passport was revoked as a standard condition of release by the court," said Laura Sweeney, a Justice Department spokeswoman in Washington. Britto was free on a $100,000 bond. He and his mother signed for half the bond and the other half was guaranteed by a bail bonds company in Miami. Britto may be able to live out his days in Brazil, but he likely is landlocked, said Douglas McNabb, whose Washington, D.C., firm specializes in international extradition law. Federal authorities likely will file a lifetime "red notice" with Interpol's 188 member countries that will trigger Britto's arrest if he leaves Brazil. "He may leave Brazil a month from now or 30 years from now and go to Costa Rica," McNabb said. "And when he goes through customs, his red notice [shows up]." That's what happened to director Roman Polanski, who was arrested in 2009 in Switzerland after being wanted by the United States since 1978 on a statutory-rape conviction. He hid in France, avoiding extradition countries, until he was captured. Polanski was freed by Swiss authorities on a legal technicality the following year. It's unknown if someone helped Britto reach Brazil. According to his website he was born in Brazil and moved to Queens, N.Y., when he was 7. He joined the Boynton Beach police in 2006. The Police Department still has an open internal investigation into Britto's escape, but he's likely to be fired soon, police said Thursday.
Brothers in Drugs!
Published: Thursday, August 25th 2011, 4:00 AM EDT
The feds have charged a Brooklyn firefighter with acting as the "muscle guy" for a home delivery cocaine service, the Daily News has learned. Anthony Cilento, assigned to Ladder 166 in Coney Island, is the second civil servant charged with working for the drug ring; a retired NYPD cop was busted in May. Cilento, whose nickname is "December," dropped out of the crew in 2009 when he entered the Fire Department Academy, according to a criminal complaint filed in Brooklyn Federal Court. "He wanted to turn his life around," said a source familiar with the case. But his alleged past caught up with him after three snitches pleaded guilty to drug conspiracy charges and fingered him to the feds. The former ringleader of the service claimed that from 2002 to 2009, Cilento was deeply involved in various aspects of the operation - including violence. The drugs-on-demand service arranged the daily delivery of cocaine to customers in southwestern Brooklyn, FBI agent Samantha Bell said in court papers. Cilento took drug orders over the phone, allowed his home in Brooklyn to be used to store drugs, bagged bulk amounts of cocaine into smaller quantities for sale, met with suppliers and accompanied sellers on deliveries, according to court papers. Another informant claims Cilento committed several assaults, which included breaking a crew member's nose for stealing cocaine and cracking another worker over the arm with a paintball gun. The informant also told the FBI that Cilento bought drugs for his own use, and the third snitch said Cilento stopped buying coke "when he began training for the FDNY," the complaint states. All firefighter applicants are screened for drug use, so Cilento was apparently clean while going through that process. Cilento, 27, is being held without bail and is suspended without pay. His lawyer did not return a call. Co-defendant John Avvento, who retired from the NYPD with a disability pension, has been charged with riding shotgun with the drug sellers in case they were stopped by cops, and with providing police gear used during a home-invasion robbery.
NYPD: Emmanuel Tavarez!
Archive: April 26, 2011
On the eve of jury selection for his trial in Brooklyn Federal Court, an eight-year veteran of the NYPD decided to plead guilty to participating in a violent robbery crew that dressed as cops to steal from drug dealers. Emmanuel Tavarez, 31 (

pictured above, center

) and his crew, which included family members, were responsible for more than 100 armed robberies of narcotics traffickers that netted more than 250 kilograms of cocaine and $1 million in drug proceeds over the course of a decade. According to the U.S. Attorney's office, Tavarez used his police badge and falsified search warrants to stage searches and seizures of narcotics traffickers. He also used his status as a transit officer to obtain NYPD raid jackets and other NYPD equipment for the crew so they looked like authentic police officers. The crew would locate drug dealers' stashes in New York, Philadelphia, and Bridgeport, Conn., then stage raids as if they were narcotics officers, keeping the cash and reselling the drugs later. Tavarez, whose "significant other" just gave birth to his child, faces a maximum sentence of life imprisonment for robbery conspiracy, conspiracy to distribute heroin and cocaine, and the use of a firearm during the raids. His attorney cited the "overwhelming" quantity of evidence against his client in explaining the guilty plea, but tells sources, "For all intents and purposes he was a fine officer.
Guilty!
Posted: 12/06/2012 07:26:03 AM PST Updated: 12/06/2012 09:66:52 PM PST
OAKLAND, CA -- The ousted head of an elite Contra Costa County vice squad pleaded guilty to five felonies in federal court Wednesday, nearly two years after his state Department of Justice colleagues caught him selling stolen drug evidence. Former Central Contra Costa Narcotics Enforcement (CNET) Cmdr. Norman Wielsch, 51, of Antioch (

pictured left

) kissed his father before he stood in front of the judge and admitted to selling drugs that had been seized by CNET agents, robbing prostitutes and making phony arrests. He was taken into custody after, in a barely audible tone, he said he was "guilty" of crimes dating back to 2009. His plea was part of a deal he made with federal prosecutors. Wielsch, a law enforcement officer for 25 years, apologized for the shame he brought to the badge, and particularly the members of CNET, a Department of Justice operation that was shut down after Wielsch's arrest. "We (at CNET) did a lot a lot of good things before I did all these stupid things," Wielsch said. "Most of all, I want to say sorry to my dad, who I let down and brought disgrace to my family name," he said, breaking down in tears. "I'm very sorry." Wielsch pleaded guilty to conspiracy to distribute marijuana and methamphetamine, theft from programs receiving government funds, robbery, and two counts of conspiracy against civil rights. Another six felony charges were dismissed as part of the plea deal. Describing to the judge how he and former Concord private investigator Christopher Butler would make dates with prostitutes they found on the Internet and then rob them, Wielsch stopped himself and said, "I'm sorry, I really can't believe we did this." Butler and Wielsch, friends since they were on the Antioch police force together in the 1990s, were arrested in a state Department of Justice sting in February 2011, prompting a countywide police-corruption probe that expanded to include allegations that the pair ran a Pleasant Hill brothel and led to more arrests. A judge will decide how much prison time Wielsch receives at his sentencing hearing scheduled for Feb. 19. The federal sentencing guidelines call for between 14 and 17.5 years in federal prison. Wielsch's attorney says he's forbidden from arguing for fewer than 10 years. Wielsch's attorney said Wednesday that it's unclear why Wielsch "went bad" after serving "the public honorably for a number of years." "I don't think even Norm knows the answer to that," Cardoza said. Former CNET agent and San Ramon police officer Louis Lombardi, 40, of Discovery Bay, pleaded guilty to stealing drugs in the case and was sentenced in January to three years. Former Danville officer Stephen Tanabe, 48, of Alamo, is awaiting trial on charges that he conspired with Butler to set up the estranged husbands of Butler's P.I. firm clients for DUI arrests. San Ramon attorney Mary Nolan, of Oakland, is among the defendants being sued in civil court for the so-called Dirty DUI scheme. She is also awaiting trial on charges that she and Butler used eavesdropping equipment on her clients' estranged spouses. Butler, 51, of Concord, also took a plea deal and was sentenced in September to eight years in federal prison. His attorney said Butler was motivated by a need for cash when his business suffered at the expense of his failed attempt to launch his own reality TV show.
Federal Bond!
Posted: 08/22/2011 11:59:21 AM PDT Updated: 08/22/2011 1:50:23 PM PDT
OAKLAND, CA

-- The former head of a Contra Costa drug task force pleaded not guilty in federal court this morning to an array of corruption charges, and is expected to be released on bond -- if he allays prosecutors' concerns he is a suicide risk. A federal grand jury in San Francisco indicted Norman Wielsch, 50, of Antioch, Calif., and Christopher Butler of Concord, Calif., on Aug. 8, 2011, for federal narcotics offenses, civil rights violations, and extortion. Wielsch (

pictured above, left

) of Antioch appeared in an Oakland courthouse Monday, handcuffed and dressed in the red jail garb that, for their own safety, marks former peace officers separated from the general population at Alameda County Jail.

He fought back tears

as Federal Magistrate Laurel Beeler read the charges against him, which include allegations the ousted drug agent -- who routinely oversaw some of Contra Costa County's biggest narcotics busts -- resold methamphetamine and marijuana taken from police evidence. Collectively, the charges carry maximum penalties of life imprisonment and millions in fines and restitution. "Yes, your honor" and "Yes, ma'am" were the only words Wielsch uttered during the hearing as he entered his not-guilty plea and answered Beeler's questions. Wielsch's father Ernest attended with the intent to post $50,000 of a $100,000 surety bond to free Wielsch from custody Monday. Nearly two dozen of Wielsch's family and friends packed the courtroom and watched him get led into the courtroom by a U.S. Marshal, and the sight of them drew a whimper from the defendant, who struggled with fits of emotion throughout the hearing. Federal prosecutor John Hemann negotiated with Wielsch's attorney over the conditions of his release, the major sticking point concerns that Wielsch might be suicidal. Wielsch has been receiving counseling since he was taken into federal custody last week along with co-defendant Christopher Butler, 50, a former Concord private investigator. "The suicide concern is sufficiently grave that we would be opposed to release without an assessment," Hemann said in court.

Beeler sympathized with Wielsch

and tried to give him solace by urging him to think about his life once the federal case is over. For Wielsch to remain out of jail, prosecutors need by Thursday a psychological assessment contending Wielsch is not a risk to himself. His prospective release limits him to three federal districts in the state: Northern, which encompasses the Bay Area; Eastern, so that he can care for a family member in San Joaquin County; and Southern, so that he can accompany relatives for medical treatment in Southern California. The maximum statutory penalties for each count are as follows, although any sentence imposed by the court following conviction would take into consideration the U.S. Sentencing Guidelines and the federal statute governing imposition of a sentence, 18 U.S.C. § 3553:

Count 1 - Narcotics Conspiracy, 21 U.S.C. § 846

(Wielsch and Butler) •» Life imprisonment (10 year mandatory minimum) •» Five years supervised release •» $10,000,000 fine •» $100 special assessment

Count 2 - Methamphetamine Distribution, 21 U.S.C. § 841(a)(1)

(Wielsch and Butler) •» Life imprisonment (10 year mandatory minimum) •» Five years supervised release •» $10,000,000 fine •» $100 special assessment

Count 3 - Methamphetamine Distribution, 21 U.S.C. § 841(a)(1)

(Butler) •» Life imprisonment (10 year mandatory minimum) •» Five years supervised release •» $10,000,000 fine •» $100 special assessment

Counts 4 through 9 - Marijuana Distribution, 21 U.S.C. § 841(a)(1)

(Butler) •» Five years imprisonment (10 year mandatory minimum) •» Three years supervised release •» $10,000,000 fine •» $100 special assessment

Counts 10 through 13 - Theft From Programs Receiving Federal Funds, 18 U.S.C. § 666(a)

(1) (Wielsch) •» 10 years imprisonment •» Three years supervised release •» $250,000 fine •» $100 special assessment

Count 14 & 16 - Civil Rights Conspiracy, 18 U.S.C. § 241

(Wielsch and Butler) •» Life imprisonment •» Five years supervised release •» $250,000 fine •» $100 special assessment

Count 15 & 17 - Extortion, 18 U.S.C. § 1951

(Wielsch and Butler) •» 20 years imprisonment •» Five years supervised release •» $250,000 fine •» $100 special assessment

Corrupt Justice™:

We note the day is fast approaching where Norman will be the New Guy In Prison.
Federal Indictment!
August 16, 2011 - 01:49 PM PDT
A former state narcotics investigator and a Concord private investigator at the center of a widening law enforcement scandal have been indicted by a federal grand jury on drug and corruption charges, authorities said Monday. Norman Wielsch, 50, a former state Department of Justice agent who led an antinarcotics task force in Contra Costa County, and Christopher Butler, 50, who worked as a private investigator, were named in a 17-count indictment that was unsealed Monday after FBI agents arrested Butler and Wielsch. Each is being held without bail in an Alameda County jail pending detention hearings.
The two were accused of crimes including stealing marijuana and methamphetamine from police to sell, embezzling cash and opening a massage parlor in Pleasant Hill that served as a front for prostitution. The methamphetamine allegations could lead to a mandatory minimum term of 10 years in federal prison if the men are convicted. The indictment "brings dishonor to all the fine men and women in law enforcement who work hard, do the right thing and risk their lives every day protecting our communities," said U.S. Attorney Melinda Haag in San Francisco. Wielsch's (

pictured above, left

) attorney said, "It's nothing that we didn't expect. We knew what they were investigating." Butler's attorney did not return a call for comment.
The grand jury indictment was the result of an investigation that Contra Costa prosecutors asked the FBI to take over earlier this summer. The men were already facing state drug charges, but the indictment represents the first time that the men were formally charged with running a place of prostitution. Both were charged with extortion under color of official right for allegedly setting up the parlor on Gregory Lane in Pleasant Hill and protecting the women who worked there in exchange for "weekly payments to Butler (

pictured above, left

) which Butler shared with Wielsch," the indictment said. The men were also charged with running phony sting operations by contacting suspected prostitutes through online ads, meeting them in hotels and then stealing their money and property, authorities said.
Dual Escorts!
August 4, 2011
Laredo, Texas

- Former Laredo police officer Pedro Martinez III, 34, was sentenced August 4 to 6 ½ years in prison for helping a drug trafficker move and store cocaine. Martinez agreed to escort loads of cocaine in exchange for payment from undercover FBI and BATF agents he thought were smugglers and recruited fellow officer Orlando Hale to help out. He escorted three loads and Hale escorted two, with the pair receiving $1,000 for each load. The undercover agents also persuaded Martinez to lead them to a cocaine supplier, who has already pleaded guilty to drug trafficking charges and awaits sentencing. Martinez testified against Hale when Hale took his case to trial last year. Hale lost and got 24 ½ years. Martinez pleaded to bribery charges.

Officer Jesus Hale
LAREDO, TX

- The attorney defender of Orlando Jesus Hale said he has already started working on the appeal filed with the Circuit Court in the city of New Orleans, citing technical errors. "I think there are errors of time and to a witness who was improperly used, we expect the Court of Appeals will grant us the right and defeat this process, " he said. Hale, 28 years old, who worked for the Police Department as a patrolman, received the sentence of 295 months after appearing before Federal Judge Micaela Alvarez. The former law enforcement officer was accused of conspiring to distribute cocaine and escorting shipments between October 15, 2008 and November 30 of that year.

Apart from that he received another charge for using a service weapon while allegedly engaged in activities related to narcotics trafficking. Hale was subjected to a federal trial in September last year which also involved other law enforcement officer named Pedro Martinez, on charges of escorting drug shipments using police radios to monitor the movement of the police. The case was exposed when the operation involved a FBI undercover agent posing as a drug dealer. Hale allegedly helped to escort shipments of cocaine from south to north of the city using personal vehicles and police radios, receiving a thousand dollars for his help.
HPD Dope Bribe!
Guilty All Counts!
Tuesday, November 15, 2011
HOUSTON (WCJB)

-- A former Houston police officer has been convicted by a federal jury on corruption charges. U.S. Attorney Kenneth Magidson says 46-year-old Leslie Aikens (

pictured below, left

) of Houston was convicted Tuesday. The 19-year veteran of the Houston police had been charged with aiding and abetting possession of a controlled substance by providing an escort for drugs through the Houston area in his police vehicle. He was also charged with extortion for accepting a $2,000 bribe to provide the protection for the vehicle he believed to be transporting 7 kilograms of cocaine. The indictment was returned in June. Magidson says the jury found Aikens guilty on all counts he was charged with. Aikens faces up to life in prison. He's set to be sentenced Feb. 2, 2012.

July 27, 2011
Texas

-- A veteran Houston police sergeant was arrested Wednesday and charged with accepting a bribe to provide protection for a vehicle carrying several kilograms of cocaine, federal authorities announced. Houston Police Department Sgt. Leslie Aikens, 46 (

pictured left

) was charged with aiding and abetting the possession with the intent to distribute more than 5 kilograms of cocaine on or about March 10, U.S. Attorney's Office officials said. Aikens also was charged with accepting a $2,000 bribe to provide protection for a vehicle transporting 7 kilograms of cocaine. Aikens, who's worked for the department for nearly 19 years,

has been relieved of duty with pay

pending the outcome of an investigation by the department's internal affairs division, according to a statement by HPD Chief Charles McClelland: "As is customary with internal investigations, the Houston Police Department will make no further comments regarding this matter until the investigation(s) are completed," McClelland said in the statement. Houston Police Officer's Union Vice President Ray Hunt said its office is not aware of the matter and has not been contacted by Aikens for legal representation. He noted that requests from officers for legal representation are reviewed and if evidence of criminal activity is found, the union will not provide an attorney. He said HPOU represents officers acting only within the scope and course of their job. "Any criminal conduct is outside of the scope and course of your job as a Houston police officer," Hunt said. Aikens, who is assigned to the HPD Jail Division and was promoted to sergeant last year, was arrested after the unsealing of the June 22 indictment on Wednesday by officers with HPD Internal Affairs Division, Texas Rangers and FBI agents. He appeared before a federal judge Wednesday and was released on $50,000 bail. The drug offense charge carries a penalty of not less than 10 years or more than life imprisonment and a $10 million fine upon conviction. The extortion charge is punishable by up to 20 years incarceration without parole and a $250,000 fine.
---
Pageviews by Countries
---
---
From: 2011 Aug 31 19:00 – 2011 Sep 7 18:00
---
United States
•» 2,797
Canada
•» 74
United Kingdom
•» 54
Germany
•» 44
Australia
•» 28
France
•» 20
Turkey
•» 20
Netherlands
•» 14
Russia
•» 12
Brazil
•» 11
---
«•
Thank you for visiting Corrupt Justice™. Enjoy our Free Movie Intermission! Don't forget to Bookmark Us & Tell A Friend! We're Global!
•»
---
Movie Intermission!
Police Beatdowns U.S.A. ~ 2014!
---
Description: United States -- In California, in an incident captured on video, we saw a barefoot woman described as harmless, being subdued and pummelled by a California Highway Patrol officer. In this compilation we look at similar police encounters spanning 2008 through 2014. Previous Video: The O.J. Simpson Murder Saga: 20 Years Later! Read more on the State of Florida v. Michael Dunn (Indictment, Police Reports, Civil Complaint).
---
---