↓↓↓↓↓↓↓↓↓ Blog Post Starts Below ↓↓↓↓↓↓↓↓↓
---
Click on Banner to Sell Your Home(s)!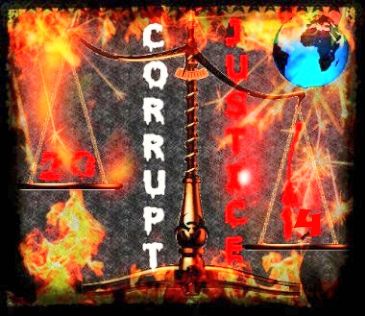 ---
---
"The only good nigger is a dead nigger and they should hang you in the town square to prevent any other nigger from coming in the area."


-- July 2011 Statement by Oakland Public Schools Police Chief Pete Sarna, referring to an African-American police officer.
---
Top News Story!
Ram Tough!
Published On: 3:46 pm PST, Wednesday, December 10, 2014 ~ Updated On: 2:46 am PST, Wednesday, December 12, 2014

Oakland, CA -- A 27-year-old Union City woman died after being shot by San Leandro police, who said she had rammed several police cars at the end of a chase in East Oakland.

The woman, whose name hasn't been released, died Tuesday at a hospital.

About 7:55 p.m. Sunday, she was spotted driving a stolen pickup truck near Halcyon Drive and Dillo Street in San Leandro, said Officer Johnna Watson, an Oakland police spokeswoman.

Two San Leandro police officers tried to pull her over, but she fled after initially stopping, Watson said.

She tried to ram a police car during the chase, which streaked into East Oakland and onto Springfield Street, a cul-de-sac near 98th and Bancroft avenues.

There, the suspect "deliberately rammed multiple patrol vehicles, causing officers to discharge their service weapons," Watson said. "The suspect was subsequently struck."

A female passenger was taken to a hospital as a precaution before being released. She was interviewed by investigators. An officer was hurt in the incident and was treated and released, officials said. Oakland police responded to the scene and are investigating the shooting along with the Alameda County district attorney's office.

Authorities are also investigating an incident from last Thursday morning in which a 16-year-old Oakland girl in a stolen Nissan Maxima allegedly ran over a San Leandro police officer on the 600 block of Broadmoor Avenue in that city, prompting the officer to open fire.

The girl fled the scene but surrendered to police hours later. A 19-year-old Oakland man accused of jumping out of the stolen car before the police shooting was taken into custody. Prosecutors charged him with a probation violation.

The officer in that incident, an 18-year department veteran, was taken to a hospital with leg injuries, underwent surgery and was expected to recover, said police Lt. Robert McManus. His name has not been released.

Police will hold a neighborhood meeting to discuss the incident on Broadmoor at 5:30 p.m. Thursday at the San Leandro Community Center at 13909 E. 14th St.

Toy Guns!
Published On: Nov. 25, 2014 05:50:26 PM PST ~ Updated On: Nov. 26, 2014 09:34:05 PM PST

CLEVELAND, OH - Cleveland Police have named the officer who shot 12-year-old Tamir Rice (pictured above, center) on the city's west side Saturday. Timothy Loehmann, 26, and Frank Garmback, 46 (pictured below, center) were the officers who responded to the scene. police said. Loehman is the passenger in the patrol car. Cleveland police leaders today released the video of Tamir Rice being shot at Cudell Rec Center. The release came at the request of Tamir Rice's family after they were first given the opportunity to watch the video. Officer Timothy Loehman is seen firing two shots at the boy 1-2 seconds after arriving.



In an unusual move for a department in the throes of investigation, Police Chief Calvin Williams released the video. He said the department decided to do this after cooperating with the family's wishes over the last few days. "I just want people to bear in mind that, again, this is a 12-year-old boy," Williams said, cautioning news media against a frenzy. The video had been "compressed for time," deputy chief Ed Tomba said, as Tamir occasionally is seen moving off-camera for minutes at a time. Police showed the silent video in its entirety, then once again with narration from Tomba.


Police said Loehmann has been on the Cleveland force since March 3, 2014. According to the department's Facebook page Loehmann graduated from the 131st/132nd class of the Cleveland Police Academy. Loehmann had no disciplinary record at the Cleveland Police Department. Loehmann was an Independence Police Officer for five months before he joined Cleveland, and had a clean disciplinary record at that department, as well.


The 9-1-1 caller is seen sitting at a picnic table while Tamir paces back and forth on the sidewalk. Tamir is seen throwing a snowball. He is then seen talking on his cell phone and pointing the air-soft gun in front of him at least twice throughout the series of video clips. Police arrive at 3:30 p.m. Tamir had been sitting at a picnic table for some time. The squad car pulls up very close to Tamir.




From this point on everything happens very fast. The officer riding in on the passenger side of the car gets out of the car. Tamir can be seen lifting his shirt with his right hand. Loehmann fired two shots within "one-and-a-half to two seconds" of the officers pulling up. Tamir is immediately seen falling down. Tomba says "Three commands were given to show your hands by Officer Loehman. [The commands came] out the door...as they pulled up." Tomba wasn't clear when asked by reporters whether Tamir said anything to the officers.

Police played back audio clips that led to the response earlier in the news conference. The original 9-1-1 audio was played as news reporters gathered downtown for the event. The caller referred to the weapon as "probably fake" on two occasions. The caller also said that the person was "probably a juvenile, you know?" Then an audio clip of the dispatcher communicating with First District responders was played. The dispatcher referred to "a guy sitting on the swings, pointing a gun at people." There's no indication that the 9-1-1 caller expressed doubt about the weapon. The officer on the other end of the line, reached near West 159th Street and Lorain, is heard as he begins heading toward the park. Later: "Shots fired," from the officer.

Ferris Wheels!
Published On: Nov. 20, 2014 05:50:26 PM PST ~ Updated On: Nov. 23, 2014 06:34:05 PM PST

SPOKANE, Wash. - Ferris High School vice principal Todd Bender surrendered himself at the Spokane County Jail Tuesday after police issued a warrant for his arrest. Bender was initially confronted by sex crimes detectives on November 4. Police say Bender was despondent at the time of his surrender. The next day he was taken by ambulance to the hospital. He was treated for a possible prescription pill overdose. He was then transferred to a Seattle hospital for additional treatment. Bender returned to Spokane Tuesday night. Spokane School district officials say they are finally in a position to talk to him about the allegations.

Bender made an appearance in Spokane Superior Court Thursday to enter not guilty pleas to third degree child molestation charges. Bender was also issued a sexual assault protection order prohibiting him from having any contact with the alleged victim. The court let stand a $50,000 bond Bender posted Tuesday night. His trial is scheduled for February.

Spokane school district officials were also notified on November 4th that Bender was suspected of a molesting a 14 year old family friend. "When we were notified by the police department of this particular case, we moved within two hours to remove the individual from the site and ensure that they were not going to be in harms way of children or any students or staff members," district official Kevin Morrison said. "I think the reason so much of what the public has been wanting to understand, why is it taking so long, the length of time of this process that happens and part of it is the district has not had access to this individual," Morrison said.




School officials are also mindful that Ferris parents want more information on Bender's alleged behavior and his future with the district. The school district is moving forward with it's next step in the disciplinary process against Bender. The school district has already placed Bender on leave but can't fire him without due process or run the risk of a lawsuit. "We have to follow those laws and on top of that there is a fiscal responsibility as well to make sure that due process was followed," Morrison said. "I think I can assure the public that on behalf of the superintendent and the school board that due process will be moving very swiftly," Morrison said.

Bullitt Mentality!
Published On: Nov. 20, 2014 05:50:26 PM PST ~ Updated On: Nov. 23, 2014 06:34:05 PM PST

Southeast Bullitt County, Kentucky (WCJB) -- A Kentucky law enforcement official is under fire this week after footage of his deeply racist comments was made public on Tuesday. In September, Southeast Bullitt Fire Chief Julius Hatfield was recorded on a Bullitt County Sheriff deputy's body camera during a response to a traffic accident, when Hatfield allegedly refused to help a black family while referring to them in derogatory, racist terms.




"Well, I've got a family of four from Cincinnati, I got to do something with," the Bullitt County deputy says in the footage, which was obtained by media sources.

"We ain't taking no n–gers here," Hatfield responded, laughing.

The footage also reveals the fire chief helping the other man involved in the traffic incident, Loren Dicken, who is white. According to media sources, after Hatfield went out of his way to assist Dicken with a tire issue, the chief also had his firefighters pick the man up from the hospital when he was released.

But Hatfield was reportedly less than helpful for the other driver involved in the accident, Chege Mwangi, who is black. Mwangi told a reporter that Hartfield suggested he, his wife and two children contact Triple A for assistance, before asking for registration and proof of insurance. When the reporter, who is Asian-American, contacted Hartfield to ask about the alleged disparities in his treatment of the two families as well as possible mismanagement of his department, the fire chief offered a startling (also racist) response.

"Do you understand English, darling?" Hatfield said. "Do you understand English?"

Young Chick-fil-A!
Posted: Wed., Nov. 19, 2014 at 6:00 AM ~ Updated: Fri., Nov. 21, 2014 at 6:00 AM

Houston, TX -- Ruben Anthony Carrera, a Houston police officer, is out on $50,000 bond after being arrested. Police allege that he raped a teenage girl he met while she was working at a local restaurant. Carrera has been charged with sexual assault of a child under 17. The charge is a second-degree felony. According to court documents allegedly admitted to having sexual contact with the 15-year-old victim he met at a Chick-fil-A restaurant.

A co-worker at the fast-food place reported the sexual contact to police. The co-worker reported seeing Carrera hugging and kissing the girl on multiple occasions at the restaurant. "I figured he wanted more; she's a minor, she's not supposed to. They came in like a normal couple and left in a patrol car. Pretty much he would go take her home, just bring her back," the coworker told media sources. The girl later told investigators Carrera sexually assaulted her in her bedroom. She claims he only stopped because he received a call over his police radio. The victim told investigators that Carrera was wearing his police uniform during the incident.

Carrera admitted to having a "dating relationship" with the victim. He reportedly admitted knowing she was only 15 years old. The officer also admitted to kissing and hugging the girl, and told investigators that he visited her house multiple times. Neighbors of the victim told media sources that they would often see the patrol car backed into a certain spot, where it would stay for hours at a time. "I would see his police car there from time to time. But at first we thought he was investigating a crime. We would come out of our house sometimes and would see the car and say, 'Holy cow, what's going on?'" said one neighbor.

Carrera is on paid administrative leave from his position at Central Command. He has worked for there for the past two years. The officer could face up to 20 years in prison if convicted.

UoM DomVio!
Posted: 4:51 p.m. Sunday, Nov. 16, 2014 ~ Updated: 9:51 p.m. Sunday, Nov. 16, 2014

ANN ARBOR, Michigan -- Frank Clark, a senior defensive end for Michigan, was arrested Saturday by the Perkins Township police department in Ohio. Clark, a senior starter from Cleveland, was listed as an inmate on the Erie County Jail on suspicion of domestic violence. An officer at the prison said Clark is being held without bond until his 9 a.m. court appearance at 9 a.m. Monday at the Sandusky Municipal Court. Bond will be set at that time.

A Michigan spokesman says the program is aware of the report and in the process of gathering more information. The Michigan senior was also arrested on felony theft charges prior to his sophomore season in 2012. Clark admitted he stole an $1,800 MacBook Air laptop from a Michigan dorm room. Clark was sentenced under the Holmes Youthful Trainee Act. He was ordered to pay $1,741 in fines and costs and was also given one year's probation. Michigan suspended Clark for the season-opener game against Alabama for that arrest. Clark completed his probation the felony was wiped from his record.

Coach Brady Hoke did not have a formal comment early Sunday morning. Clark's arrest is the latest in a string of off-field issues for Michigan. Graham Glasgow, the starting offensive lineman, was arrested for drunken driving in the spring. Glasgow was stopped driving with a passenger hanging out of his car in downtown Ann Arbor. He ultimately pleaded guilty to a misdemeanor charge of operating a vehicle while visibly impaired. He received 12 months probation and was suspended one game by Hoke.

Over the summer Hoke booted former wide receiver Csont'e York from his program. York was arrested on assault charges after punching and severely injuring a man outside an Ann Arbor bar in July. York was ultimately sentenced to seven days in prison and received two years of probation. Former Michigan left tackle Taylor Lewan was charged with three misdemeanors stemming from a fight outside an Ann Arbor bar in December 2013. Those charges were ultimately dismissed earlier this fall when Lewan entered a guilty plea to drunk and disorderly conduct and disturbing the peace. Lewan was allowed to play in Michigan's Buffalo Wild Wings Bowl game less than a month after the incident took place. Lewan is now with the Tennessee Titans. In Addition, former Michigan kicker Brendan Gibbons, was arrested in 2009 as part of a sexual assault investigation. He was expelled from school in December of 2013 for violating the university's sexual misconduct policy.

Note: Michigan was off Saturday, and will host Maryland on Saturday for senior day. Clark has 42 tackles (13 1/2 for loss) and 4 1/2 sacks this season.

Booking Blotters!
Posted: 4:51 p.m. Friday, Nov. 14, 2014 ~ Updated: 9:51 p.m. Saturday, Nov. 15, 2014

Palm Beach County, Fla. -- The Palm Beach County Sheriff's booking blotter website was back up and running Friday after almost a week of hiatus. However, police officers arrested this year remained out of the online database. Lawyers and bail bondsmen complained that they used the blotter in their daily work and didn't understand why it was taken down without warning. Sheriff Ric Bradshaw took down the entire online booking blotter with a "until further notice" notice on Monday. The removal came after media sources reported Sunday that the agency had deleted arrested officers' names from the public jail log.

When media sources initially asked why officers were not showing up in the blotter, the sheriff's office said there was an issue with software so they couldn't redact certain protected information like addresses and dates of birth. On Thursday, the agency released a statement on its Twitter account explaining there was a technical problem with the blotter and that it would be fixed shortly. That statement was tweeted two hours after a media lawyer threatened to take legal action to enforce the public's right to see, in a timely manner, the records of people booked into the jail.

"The effect of this action is that public records requests for information that was, until now, readily available on the PBSO website, are now being frustrated and unreasonably delayed, which is tantamount to a denial of those requests," the attorney said in an email to the sheriff's office.

The sheriff's office has yet to explain why fixing a glitch required the entire database to be taken offline. Media sources pointed out that as recently as last year, arrested officers appeared in the booking blotter with the information redacted. Media sources requested records multiple times for all bookings since Monday morning. The sheriff provided no timeline of when the records would be released. Friday afternoon, after another email from a media lawyer, the records were released on paper. Hours later, the same records were posted online. When the blotter was restored Friday, the sheriff's office released a statement:

"After a recent news article the Sheriff's Office reviewed the operation of the Booking Blotter website and determined that it was not operating in a manner consistent with what was expected of the site. "Sheriff's personnel met today and have corrected the issues regarding the booking blotter website. The website is now in acceptable operating condition."

Spokeswoman Teri Barbera said officer's names and charges will now be in the blotter. However, she did not offer any reason why officers previously arrested remained out of the blotter. Boynton Beach police officer Stephen Maiorino is accused of raping a woman at gunpoint and Palm Beach County Sheriff's Office deputy Roger Kirby allegedly beat a 5-year-old boy. Their names were not listed on the blotter. The sheriff's office did not explain why.

Posted: 4:51 p.m. Thursday, Oct. 30, 2014 ~ Updated: 9:51 p.m. Wednesday, Nov. 26, 2014


The Honorable Moses Baker, Jr., father of Former Palm Beach County Sheriff's Deputy Moses Baker was told to either give up his badge, or possibly face criminal charges for allegedly having sex with prostitutes in his patrol car.


Palm Beach County, Fla. -- Former Palm Beach County Sheriff's Deputy Moses Baker resigned in July after an internal affairs investigation. The investigation was started in February after several prostitutes told investigators they had sexual relations with Baker in his patrol car. According to the internal affairs investigation report: "During the week of February 23, 2014 PBSO Internal Affairs received information that Deputy Baker had engaged in sexual activity with known prostitutes while on duty." According to their executive assignment disposition memorandum: Deputy Baker was told to either give up his badge, or possibly face criminal charges for having sex with prostitutes in his patrol car.

The Palm Beach County State Attorney's Office contacted the governor's office because they felt uncomfortable handling the case due to Baker's law enforcement ties in the county. Baker's father is a judge and his sister is a prosecutor with the Palm Beach County State Attorney's Office. The Martin County State Attorney's Office was selected to handle the investigation. A letter was sent to Governor Rick Scott on Oct. 23rd stating that the investigation was finished.

According to the letter, Baker had to:

1. Immediately relinquish his certificate as a law enforcement officer.
2. Take an HIV test and submit the results to the state attorney's office.
3. Complete a five hour class called "Prostitution Impact Prevention Education Class."

According to the letter, "As a result of this, no charges will be filed against Mr. Baker. Mr. Baker has completed these requirements, therefore this case is closed."

A former FBI Agent and attorney reviewed the reports for media sources. "Clearly any deputy or any law enforcement officer having sex in a marked patrol car under any circumstances is inappropriate," the attorney said. He says the situation was handled correctly. "I think they did an excellent job on the administrative side....it's all about balancing the public interest of protecting the institution, being PBSO, against the individual interests of the deputy...I believe it was appropriate," the attorney said.

A spokeswoman with the Palm Beach County Sheriff's Office declined commenting, only confirming Baker was no longer with the agency. Baker did not return calls for comment.

Sonic Dope-fiend!
Posted: 4:53 p.m. EST November 14, 2014 ~ Updated: 08:53 p.m. PST November 14, 2014

Seattle, WA -- Robert Swift, 28, former Seattle Supersonics and Oklahoma City Thunder big man, was charged Thursday with unlawful possession of a short-barrel shotgun. Swift is now in serious trouble with the law. Federal authorities raided the shared Seattle-area home of Trygve Bjorkstam, 54 and Swift in connection with drug charges. Bjorkstam is accused of amassing an 18-gun arsenal to protect his drug business. During the time of the raid Bjorkstam is said to have defended Swift to police, describing him as a "good guy" who helped him try to collect a heroin debt but did not deal drugs himself. As a result police believed Swift was uninvolved with the activities occurring at the residence. However, authorities now allege that Swift was more than a casual bystander to Bjorkstam's activities.

King County prosecutors describe Swift as a heavily armed heroin addict who admitted to helping his drug dealer-turned-roommate collect a drug debt. Bjorkstam is currently facing federal drug and gun charges. The apparent details of the case go well beyond a single charge. Police allege that Swift is a heroin addict who has been involved in very serious activities. "There were used needles, methamphetamine pipes with residue, baggies with residue and pieces of used aluminum foil scattered in plain view throughout the residence and in both suspects' bedrooms," the officer said in court papers. Investigators contend a military-style grenade launcher and sawed-off shotgun were seized from Swift's bedroom during the Oct. 4 raid on the Kirkland home.

According to the ATF agent's statement, Swift's bedroom was well stocked with firearms. A 12 gauge shotgun was propped behind his door and seven firearms were found on or under his bed. One of those firearms was a sawed-off shotgun, 8 ½ inches shorter than federal law requires. Police also seized was a 40 mm grenade launcher locked in a safe in Swift's room, the ATF agent said. It's unclear whether the weapon, which retails for $1,800, was registered appropriately. The home is reportedly located 100 yards from an elementary school. "(Swift) did not admit to dealing drugs, but stated that he is addicted to heroin and uses it daily," the ATF agent told the court. Swift said he helped Bjorkstam confront a dealer Bjorkstam had paid $2,000 to during a failed heroin purchase, the agent continued.

The affidavit includes many more statements and allegations involving Bjorkstam's operation and Swift's involvement in it, so I recommend reading it in full to get a more complete view of the situation. In one sentence, though, here's what is being said about Swift — he is addicted to heroin, was living with his drug dealer, served as that dealer's muscle in one instance to collect a debt, and had a grenade launcher and sawed-off shotgun in his bedroom at the time of the raid.

These are just allegations included in the federal case at this point, but it does not appear to help Swift that both he and Bjorkstam seem to have corroborated several details. Regardless of the eventual resolution to this case, Swift appears to have been involved in very heavy activities, even if only on a personal level. Many former athletes have money troubles, but few become addicted to heroin and live in the residence of an arrested drug dealer. It's a very dark situation with no apparent positives.

Sadly, this news is only the latest and most severe negative in Swift's life. The 7-foot-2 center went directly from high school to the NBA and became the 12th-overall pick in the 2004 draft. After initially showing promise, Swift suffered several serious knee injuries and had the rights to his contract renounced by the Thunder in 2009. Swift had brief stints with the Bakersfield Jam (his hometown team) of the NBDL and the Tokyo Apache of Japan's top pro league, but his basketball career essentially petered out. His awful situation became clear in February 2013, when it was reported that Swift would not vacate his foreclosed-upon home and was living in squalor amidst empty cans of alcohol and various other signs of serious neglect. With this gun charge and a serious chemical dependency, Swift's future is now in much greater doubt.

Drop Out!
Posted: November 14, 2014 at 10:03 AM | Modified: November 15, 2014 at 3:20 AM

LOS ANGELES, CA — The Los Angeles school district on Friday removed a lawyer who successfully defended it in a sexual abuse lawsuit. The trial victory spared the cash-strapped district a potentially pricey verdict. The trial strategy and remarks by attorney W. Keith Wyatt that it was a more dangerous decision to cross the street than to have sex with a teacher drew criticism. He also told jurors that a 14-year-old girl who had sex with a male teacher shared responsibility despite her age.

Elkis Hermida, the teacher in the case, was sentenced in 2011 to three years in prison for lewd acts against a child. The Los Angeles Unified School District claimed it was unaware of the relationship between the teacher and student. The district was cleared last year of wrongdoing by a civil jury in Los Angeles Superior Court. The case exposed an apparent inconsistency in the standard for sexual consent in California criminal and civil cases. In criminal cases, a 14-year-old girl is too young to consent to sex with an adult. Wyatt, however, cited a federal court decision that said a minor could consent to sex in some circumstances. The girl was not awarded damages for the emotional trauma she said she suffered during a five-month relationship with the teacher.

The federal case cited by Wyatt relies on a California Supreme Court decision about jury instructions in an incest case. According to a law professor at the University of Washington, "The creative application of the language was probably never envisioned by the state's high court. Some language plucked out of the original case has grown to monstrous proportions," the professor said. "Pretty soon it looks like a viable argument. When a court accepts it, it just grows into its own beast." Wyatt had argued that the teacher and girl went to extreme lengths to hide their relationship.

The girl is appealing the case because the judge allowed evidence of her sexual history to be presented to the jury. She has also based her appeal on the fact Wyatt blamed her for consenting to the sex even though she was too young to do so. Lawyers and advocates for sexual abuse victims said the legal tactic was surprising. "I was shocked. I've done sexual abuse cases against school districts before and I've never seen the persistence of this argument," said the attorney who filed the appeal for the girl. "I've never seen this at all that the victim willingly participated in this and that they should bear some responsibility in their injuries." She said there were enough warning signs that the school should have been aware of the teacher's conduct. He was seen hugging other girls and began to groom the victim at age 13. The teacher started texting, phone calls and exchanging photos, the attorney said. The attorney added that the sexual abuse began when the girl was 14 and some of it occurred in the classroom.

The appellate attorney said she also plans to argue that the girl's sexual past should not have been allowed into evidence. Typically, such evidence is barred in criminal cases by rape shield laws, but not always in civil actions. "It's terrible, but not unusual that a school would try to muddy the waters" by presenting such evidence, said the vice president at the National Women's Law Center. "The law on whether and when that sort of evidence is permitted is sort of murky and one of the reasons why Congress is looking at additional law ... that looks more like a criminal rape shield law."

When questioned by media sources, Wyatt stated: "She lied to her mother so she could have sex with her teacher. She went to a motel in which she engaged in voluntary consensual sex with her teacher. Why shouldn't she be responsible for that? In a statement Dave Holmquist, general counsel for the school district, said: "Mr. Wyatt's comments yesterday were completely inappropriate, and they undermine the spirit of the environment we strive to offer our students every day. Our deepest apologies go out to the young woman and her family, who were hurt by the insensitive remarks of Mr. Wyatt." Wyatt, who had worked with the district through an outside firm for 27 years and had 18 cases pending, would not comment on his dismissal.

Culturized!
Posted: 4:53 p.m. EST November 10, 2014 ~ Updated: 11:53 p.m. PST November 12, 2014

Bloomington, IN -- A woman called police shortly before 4:30 a.m. Sunday from a home in the 500 block of East 12th Street. The woman reported that one of her roommates was screaming and that she thought the woman was being raped, police said. As it turned out, two IU students, both 24, were sexually assaulted, police said. Three men broke into the home occupied by the female IU students and sexually assaulted the two women, police said.

The first officer to arrive at the scene about 4:30 a.m. Sunday found the door partially open, Bloomington Police Capt. Joe Qualters said. Two shots were fired from inside after the officer shouted "police," Qualters said, then two men climbed out a window and ran. Bloomington police shot and wounded two of the rape suspects at a house near the Indiana University campus where two students were assaulted. The officer shot the two 19-year-old Indianapolis men after a shot was fired at him, police said. Qualters said the officer wasn't injured. One man was shot in the arm and the other in the leg, he said.

The wounded men face preliminary charges including rape and attempted murder. A third man faces burglary and other charges. Police identified the wounded men as Michael Deweese and Vaylen Keishaun Glazebrook. Deweese and Glazebrook face preliminary charges of attempted murder, rape with a weapon, armed burglary, confinement, intimidation with a weapon and resisting arrest with a weapon, police said. Jesse Benti-Torres, 19, Fishers, faces preliminary charges of armed burglary and assisting a criminal, police said. Police said the suspects were in Bloomington to party over the weekend.

On Sunday, Indiana University did not activate an alert system in which students and others receive calls to warn them of possible dangerous suspects, said IU spokesman Mark Land. "It was not used in this case because the suspects were apprehended at the scene of the incident in very short order from the time the call went out," Land said in an email. "'IU Notify' is designed to alert the campus community in cases of ongoing or imminent threats (such as a violent incident where the suspect remains at large for a period of time), but in this case the situation was contained to the location of the alleged crime and was handled quickly."

An internal investigation is pending, police said, regarding the officer's discharge of a weapon in the line of duty.

NY Slap back!
Posted: Nov 9, 2014, 5:07 PM ET ~ Updated: Nov 10, 2014, 7:43 PM PST
The booking photo of former sergeant Shawn Glans:

Halfmoon, NY -- Shawn Glans (pictured above, center) an upstate New York Saratoga County Sheriff's officer, resigned Monday morning. His resignation came after video surfaced of him allegedly slapping a man and cursing at him for refusing to let the officer search his car. The 48-year-old former sergeant now faces charges including official misconduct and harassment.

Video of the incident taken Friday shows Glans cursing at a suspect after the officer saw a .22-caliber rifle in the back seat of a car in a parking lot. The man and his friend had broken no laws. Glans said they were wearing dark clothes and acting suspiciously, according to local media sources.




The officer can be heard demanding the owner's car keys. When the owner refuses to let the officer search the car without a warrant, Glans becomes confrontational. "We'll get a fucking search warrant," Glans can be heard saying before calling the man a "fucking idiot."

"Let me see your fucking keys, I'm searching your fucking car," he says. Though not captured on camera, an audible slap can be heard as the officer yells "you want to fucking resist?" After calling the vehicle's owner an "asshole," Glans tells a man filming that he can get "even more intense."

"I'll rip your fucking head off and shit down your neck," Glans says to the man filming the outburst.

After being suspended on Friday, Glans told media sources that he would have handled the situation differently only because he was being filmed. "If I had to do it all over again...I'd probably do the same thing," he told the publication. "If I knew the camera was there, no, because it does look bad."

The recorded tirade is not Glans' first time inciting anger for his on-duty action. In 1996, the town of Wilton paid a $60-million federal lawsuit after the former officer slammed his police car into another car, leaving 45-year-old Douglas McEarchron -- a father of six -- permanently paralyzed. McEarchron can no longer walk or talk. Glans lost control of his cruiser and crashed head-on into a vehicle driven by 45-year-old Douglas McEachron, leaving the father of six paralyzed. Glans was traveling at least double or possibly three times the speed limit of 20 mph when he crossed into the westbound lane and hit McEachron's 1989 Chevrolet, according to court records.

Glan's wife, Carrie, told media sources that her husband reacted poorly in the incident caught on video, but that there were "circumstances that came beforehand."

"He's had a very hard year," she said.

Posted: Nov 9, 2014, 5:07 PM ET ~ Updated: Nov 9, 2014, 7:43 PM PST

Halfmoon, N.Y. -- A New York sheriff's deputy has been suspended after cursing and apparently slapping a young man. A video captured Sgt. Shawn Glans assaulting the man. The man (on video) refused to let Sgt. Shawn Glans (pictured above, center) and another officer search his vehicle. The man's friend filmed the encounter. It shows Glans cursing at the man and insisting he has a right to search the vehicle. The vehicle allegedly had a rifle on the backseat.



The deputy apparently slaps the man; the strike can be heard but isn't seen. The deputy then tells the friend he could "rip your fuckin' head off, .. shit down your neck."

Media sources in New York reported that Sgt. Glans was suspended Saturday over the encounter Friday in Halfmoon. Glans told the newspaper the two had been acting suspicious but hadn't broken any laws. Saratoga County Sheriff Michael Zurlo calls the video disturbing.

Merritt a McStay!
Posted: Nov 8, 2014, 5:07 PM ET ~ Updated: Nov 9, 2014, 7:43 PM PST


FILE - This undated file image provided by the San Diego Police Department shows members of the McStay family whose abandoned SUV was found near the Mexico border near San Diego. Authorities say they will release new information Friday, Nov. 7, 2014 in the murder investigation of the family of four whose bodies were found in shallow graves late last year. (AP Photo/San Diego Police Department, File)


SAN BERNARDINO, Calif. (WCJB) — Charles "Chase" Merritt, 57 (pictured below, center) made a brief court appearance on four counts of murder Friday in the deaths of Joseph McStay, 40, his wife, Summer, 43, and their sons, 4-year-old Gianni and 3-year-old Joseph. Investigators believe McStay vanished with his wife and two young sons in 2010. Authorities said Merritt, of Homeland and a former business associate of Joseph McStay, bludgeoned the family to death before he buried their bodies in the desert in 2010. Merritt did not enter a plea and was due back in court next week. His attorney did not immediately return a call or email.



Joseph McStay designed and installed home water features. Investigators said he had asked Merritt, who owned a waterfall company, to design some special waterfalls, and the two met at a restaurant on the day the family is believed to have been killed. They say the family members were killed in their home in the San Diego County community of Fallbrook on Feb. 4, 2010. Investigators found their dogs outside with no food or water, eggs rotting on a counter, and bowls full of popcorn in the house. Investigators said there were no signs of forced entry at the family home or in their SUV. Nothing was missing from the home, and the couple's credit cards and tens of thousands of dollars in bank accounts were untouched.




The long, convoluted investigation began when the family vanished from their home without a trace. At the time, San Diego County sheriff's detectives said it appeared they had fled at a moment's notice. Four days after the family vanished, their white Isuzu Trooper was found at a San Diego shopping mall just steps from Tijuana, Mexico. A dark surveillance video shows four people walking across the border. Authorities initially thought they might have been the McStays but later discounted that theory. The family's skeletal remains were found late last year by someone riding an off-road vehicle in the desert outside Victorville. The gravesite is not far from heavily traveled Interstate 15, which connects San Diego and Las Vegas. San Bernardino County Sheriff John McMahon said they were victims of blunt-force trauma.

Investigators served new search warrants on the house after the bodies were found, Fisher said, but declined to say what they revealed. Authorities also refused to discuss a motive or any further details of how the family was killed, or evidence found at the home or at the site of the shallow graves. There was no "smoking gun" that helped solve the case after so many years, San Bernardino County sheriff's Sgt. Chris Fisher said. The agency re-examined 4,500 pages of evidence handed over by authorities in San Diego County, where the probe began. They served 60 search warrants and did 200 interviews. Evidence found at the gravesite also helped, Fisher said, declining to elaborate. "Our job is to look at everyone and eliminate who we could and see where this was going to take us — and it led us to him," he said of Merritt. Merritt's name had surfaced previously in the investigation. In 2011, Merritt told investigators that Joseph McStay's last cellphone conversation was to him. Fisher said investigators had interviewed Merritt several times but declined to say what information he provided.

"Joseph was a great brother, a great father," Joseph McStay's brother, Michael McStay, said as he choked back tears. "He would've done anything to protect those boys and Summer and he tried to help Chase and provide work for this guy and this is how he was repaid. ... He'll get what he's got coming to him." Family members said the arrest brought them some peace but left many questions.

Merritt was arrested Wednesday in the Chatsworth area of Los Angeles. Merritt, who has served prison time for burglary and receiving stolen property. He was sentenced to a total of more than two years in prison in the 1970s and 1980s for convictions on burglary, receiving stolen property and violating parole, said Bill Sessa, a prison spokesman. Court records in Los Angeles County show he also was sentenced for grand theft and burglary in 2001. Bennett Merritt, Merritt's brother, said in a brief phone interview that his sibling was "absolutely not guilty."

Borderlines!
Posted: 11/08/2014 05:23:21 PM PST ~ Updated: 11/08/2014 07:53:21 PM PST

HEMET, Calif. (WCJB) -- Authorities allege an off-duty Border Patrol agent shot and killed a man in a personal dispute in a Southern California desert community.

A Riverside County sheriff's statement says 40-year-old John Demery (pictured above, center) confronted 27-year-old Adam Thomas at a home in East Hemet early Saturday. The statement says an argument ensued that ended with Demery shooting Thomas. Deputies found Thomas with multiple gunshot wounds. He later died at a hospital.

Demery was arrested and booked on suspicion of homicide. He was being held at a jail where deputies didn't know if he'd hired an attorney.

The Border Patrol issued a statement saying Demery is an agent assigned to its San Diego sector.

The Border Patrol says he's been suspended pending developments in the investigation. The agency says it's cooperating with sheriff's investigators.

Rookies!
Posted: November 7, 2014 6:33 PM EST ~ Updated: November 8, 2014 4:33 PM PST

NEW YORK (WCJB) - Nine rookie officers from the Port Authority of New York and New Jersey police department are being fired and three supervisors disciplined after a rowdy graduation party at a New Jersey bar, authorities said on Friday.

The raucous behavior during the Aug. 23 bash at a Hoboken bar raised such concern that the Port Authority is reevaluating its candidate-screening process, the agency said in a statement.

After a months-long investigation into the recruiting class's celebration, nine probationary police officers were set to be terminated and three other probationary police officers suspended for 30 days without pay, with their probationary status extended for an additional year, the agency said.

Disciplinary proceedings will begin for three staff members from the Port Authority Police Academy who attended the out-of-control celebration as well as two additional officers not on the academy staff. Three of those five officers are supervisors, the statement said.

"This is a sad day for the Port Authority Police Department," Pat Foye, executive director of the Port Authority of New York and New Jersey, which oversees the region's bridges, tunnels, airports and seaports, said in the statement.

The police force, which was founded in 1928 and today has 1,700 members, is responsible for protecting all Port Authority facilities and enforcing state and city laws at the sites, according to the agency website.

"We are extremely disappointed by the conduct of the probationary officers involved and appalled by the poor judgment of the Academy staff members in attendance," Foye said in the statement. "The conduct in question (is) deeply troubling."

The department's investigation involved, among other things, interviews with 100 police officers and a review of social media communications and relevant videotapes, the Port Authority said.

Dirty Deeds!
Posted: 4:19 PM EST, Fri. November 7, 2014 ~ Updated: 11:19 PM PST, Fri. November 7, 2014

New Zealand -- In a matter of 24 hours New Zealand prosecutors have dropped the murder-for-hire charge against the AC/DC drummer Phil Rudd (pictured above, center). Prosecutors say there wasn't enough evidence to move forward. Rudd's future changed drastically and now fingers are being pointed at police by Rudd's lawyer. Rudd's lawyer said the decision to charge Rudd was made by police without consulting with prosecutors. Rudd's attorney also hinted that there could be legal action ahead. "Mr. Rudd has suffered unnecessary and extremely damaging publicity as a result of widespread and sensational reporting of a very serious allegation, which on any basis was never justified. The damage to Mr. Rudd is incalculable."

Police refused to answer questions about their decision to charge Rudd and whether they stood by it, reports New Zealand media sources. They also refused to say whether they regret not seeking Crown advice before arresting Rudd, or any distress the withdrawn charge caused him. The 60-year-old member of the popular Australian band still faces a serious charge of threatening to kill, which comes with a maximum prison term of seven years. He also faces charges of possessing methamphetamine and marijuana.

In a statement, Tauranga Crown Solicitor Greg Hollister-Jones said his office became responsible for prosecuting Rudd after he had been charged by police and had appeared in court. "The file was obtained today and reviewed," Hollister-Jones told media sources on Friday, adding he "made the decision that there was insufficient evidence to proceed with the charge of attempting to procure murder."

Rudd himself blames the media. After appearing in court on Thursday, the drummer refused to speak with gathered media as he pulled away from the court in a late-model soft-top Mercedes, driven by a woman who had watched the court proceedings from the public gallery, reports the Herald. Once home, Rudd took a minute to flip off the media gathered outside his two-story home. A neighbor told the media sources he was shocked by the news of Rudd's arrest. "I know Phil, he's a good neighbor ... we'll chat about any old thing. I even see him out mowing the lawn for the elderly lady next door, so he's a pretty down-to-earth guy."

AC/DC said in a statment Rudd's arrest won't affect its upcoming tour or the new album release. Rock or Bust is due to be released on Dec. 2 and will be the band's first new studio album in six years. The band plans to promote it during a world tour next year.

Posted: 4:35 AM EST, Thu November 6, 2014 ~ Updated: 4:35 AM EST, Thu November 6, 2014

New Zealand (WCJB) -- Phil Rudd, 60, the drummer for legendary hard rock band AC/DC, has been charged with attempting to have two men killed. Rudd appeared in a New Zealand court Thursday afternoon facing a count of attempting to procure the murder of two men, said Bay of Plenty district's police spokesperson, Kim Perks. Police searched Rudd's waterfront home in Tauranga on Thursday morning, TVNZ reported. He was also charged with threatening to kill, possession of methamphetamine and possession of cannabis, Perks said. The names of the men he allegedly wanted killed and the name of the alleged potential hitman are suppressed according to NZ Law. Rudd entered no plea to the charges at the Tauranga District Court, and was bailed until November 27, local media reported.




AC/DC is one of the world's biggest-selling musical acts. Rudd is an Australian-born drummer who moved to New Zealand in 1983. He was sacked by the group in the same year. He rejoined the group years later. AC/DC was inducted into the Rock and Roll Hall of Fame in 2003. Their latest album, Rock or Bust, is scheduled for release later this month.

Family Ties!
Posted: October 30, 2014 11:17 AM ~ Updated: 04:12 AM PST 11/07/2014

California Ethan B. Morse (pictured above, center) son of Merced District Attorney Larry Morse II, has pleaded not guilty to murder and gang charges in connection with the death of 18-year-old Bernabed Hernandez-Canela. Prosecutors on Wednesday said they provided crime-scene diagrams and gunshot residue test results to the attorney representing the Merced County district attorney's son in the murder case. Morse is one of four defendants charged with murder and gang involvement in connection with the deadly party near Atwater. His co-defendant, Jacob Tellez, 18, is the man authorities believe shot Hernandez-Canela. Tellez has pleaded not guilty. The California attorney general's office is prosecuting the case because of the alleged role of the district attorney's son.

Morse's attorney on Wednesday told Judge Ronald W. Hansen that his office has received the scene diagrams and gunshot residue test results, but it is still waiting for more photographs. The attorney said his office needed to examine the requested items, including additional photographs, before the Nov. 10 preliminary hearing. "The prosecution has a duty to turn over any evidence that points to the innocence of the person accused," he said. "We're glad they produced this evidence even if we had to prepare a motion for them to do so."

Barton Bowers, the deputy attorney general prosecuting the case, told the judge he would share all case evidence with the defense, including all outstanding photographs, if any exist. Hernandez-Canela was one of three people shot and killed March 30, 2013, at a house party in the 9200 block of Westside Boulevard outside Atwater. Morse's attorney told media sources that testing found gunshot residue on Hernandez-Canela's hand. The attorney said this was an important piece of information that further confirms evidence that Hernandez-Canela fired a gun the night he was killed. "It confirms evidence that (Hernandez-Canela) was in a shootout that night," the attorney said.

Forensic experts have testified in previous Merced County homicide cases that a person testing positive for gunshot residue may have fired a gun. However, the same testimony indicated the person could also have simply been in an environment with gunshot residue and come into contact with gunshot particles. Morse's attorney declined to say whether any witnesses saw Hernandez-Canela fire a gun that night. The attorney general's office declined to comment Wednesday.

The other defendants Jose L. Botello and Jose M. Carballido, both 19-year-old Atwater residents, have pleaded not guilty to murder and gang charges in connection with the deaths of the other two victims, Samantha Parreira, 16, and Matthew Fisher, 19. Botello, the alleged shooter in the deaths of Parreira and Fisher, has denied involvement, saying he is a victim of a mistaken identity. Authorities have said the deaths of Fisher and Parreira occurred separate from the death of Hernandez-Canela.

Posted: October 27, 2014 2:57 PM ~ Updated: 04:09 AM PST 11/07/2014

California Ethan B. Morse, 18, son of District Attorney Larry Morse II, has pleaded not guilty to murder for his alleged role as the driver in the March 30, 2013, death of Bernabed Hernandez-Canela. The attorney representing the Merced County district attorney's son in the murder case has filed a motion in court demanding state prosecutors turn over additional evidence. The California Attorney General's Office is prosecuting the case in light of the alleged role of the Merced County district attorney's son.

Morse's attorney said he has made numerous requests for gunshot residue tests, crime-scene diagrams and additional photographs in the time since Morse was arrested July 25. He said his office has received more than 700 pages of reports and other evidence, but still does not have all of the evidence collected by investigators. "We have no confidence that we've got all of the photographs from the scene," he told media sources on Monday. "In order to defend the case, we need all of the evidence that the Sheriff's Department has had in its possession for the last year and a half."

Nicholas Pacilio, spokesman for the California Attorney General's Office, said state prosecutors would not comment on the motion until the hearing, which is scheduled Wednesday. During an Oct. 3 hearing, McAllister and Deputy Attorney General Barton Bowers, the case prosecutor, agreed to conduct gunshot residue tests on the body of Hernandez-Canela. Morse's attorney argued that the tests had not been done. In his motion for evidence, the attorney said that, as of Oct. 17, his office had yet to receive the test results. He is also seeking a diagram of the crime scene, which he called "a basic component of any homicide investigation."

In his motion Morse's attorney enclosed several email exchanges between his office and the Attorney General's Office. In an email dated Oct. 14, Bowers informed the attorney that "no diagram has yet been prepared," as far as detectives could recall. The defense attorney responded the following day, saying reports specifically mention "a hard copy of (sic) sketch of the scene was completed," according to the documents obtained by media sources. The attorney also said he has only received 146 still photographs of the scene and 12 aerial pictures. "The email conversation ... highlights the fact that it is a virtual certainty that additional crime scene photographs were taken but have not been produced," the attorney wrote. "These are basic requests that normally don't require a motion for the prosecution to turn over," he said.

Morse is one of four defendants charged in connection with the deadly 2013 house party. His co-defendant, Jacob Tellez, 18, is the man prosecutors believe fired the shots that killed Hernandez-Canela. Tellez has also pleaded not guilty.

Posted: 09/14/2014 12:57 PM ~ Updated: 04:00 AM PST 11/07/2014



Modesto, CA -- The son of the Merced County district attorney pleaded not guilty Thursday to murder, nearly two months after his arrest. Ethan B. Morse, son of District Attorney Larry D. Morse II, entered his plea before Judge Ronald W. Hansen in Merced Superior Court. Morse, 18, is accused of driving a getaway vehicle March 30, 2013, when 18-year-old Bernabed Hernandez-Canela was shot and killed near an orchard outside a large house party near Atwater. Hernandez-Canela was one of three teenagers shot and killed at the party in the 9200 block of Westside Boulevard. Morse was arrested July 25, about 16 months after the triple homicide. Morse's co-defendant Jacob Tellez, 18, of Merced, is suspected of being the shooter. He has pleaded not guilty.

Jose L. Botello and Jose M. Carballido, both 19-year-old Atwater residents, are accused of killing Samantha Parreira, 16, and Matthew Fisher, 19. Both victims were shot in the backyard of the home. They have also pleaded not guilty.
Botello, the suspected gunman in the deaths of Parreira and Fisher, has denied shooting anybody, claiming his arrest is a case of mistaken identity. They are due back in court Sept. 26. The cases against the four defendants are being prosecuted by the California Attorney General's Office because of the allegations against the district attorney's son.

Morse's attorney was scheduled Thursday to formally argue against "the sufficiency of the evidence" in the case. However, he decided not to file the motion. "I don't want to delay Ethan Morse's exoneration by filing a procedural attack on the charges," he said later. "We set the preliminary hearing so the prosecutors will show their evidence in public and we'll challenge it." A preliminary hearing is scheduled Oct. 31.

The case against Morse, a standout varsity wrestler who graduated earlier this year from Golden Valley High School, is at least partly based on statements from three witnesses. They told the Merced County Sheriff's Department they were inside the vehicle Morse was driving the night of the shootings. According to Morse's arrest warrant affidavit, witnesses told detectives Morse, Tellez and others met before the party, and Tellez showed several people, including Morse, that he was carrying a handgun. The witnesses said a plan was hatched before the party for everyone in the group to use false names.

The group left the party as the shooting in the backyard started. As they left, the vehicle slowed, and Morse was heard to say, "You gonna do it? You gonna do it? You gonna do it?" according to the affidavit. Tellez allegedly opened fire at a person running in the opposite direction from the vehicle. One of the witnesses said, "Tellez tells Morse 'I think I hit somebody! Let's dip! Let's dip!' "

Morse's attorney has said the claims made against Morse are untrue. The attorney, a veteran Modesto-based defense lawyer, has criticized sheriff's investigators and said repeatedly Morse is "absolutely innocent." He said nobody fired a gun from Morse's vehicle. He accused detectives of intimidating witnesses into saying what the investigators wanted them to say. He also said Morse came forward after Tellez was arrested July 17 to tell investigators Tellez never fired a shot and they had arrested the wrong man.

Sheriff Tom Cavallero has repeatedly brushed off Morse's claims, saying he continues to stand by the work done by detectives in the case and noting the California Attorney General's Office also believes in the the case. Morse apparently also encouraged others to come forward with information, officials have confirmed, but it remains unclear exactly what those witnesses told investigators. Morse was arrested five days after Tellez. Tellez and Morse are due back in court Oct. 3 for another hearing.

Posted: 08/07/2014 5:57 PM ~ Updated: 02:00 AM PST 11/06/2014



The homicide case against the son of the Merced County district attorney set legal wrangling in motion Thursday. The attorney defending Ethan B. Morse, son of District Attorney Larry D. Morse II, asked Judge Ronald W. Hansen for time to file a demurrer, a document formally challenging the charges filed in the case. Morse, 18, was arrested July 25 and charged with murder in connection with the death of Bernabed Hernandez-Canela, 18. Morse has yet to enter a plea in the case. Morse's attorney said he will "attack the legal sufficiency" of the charges filed against his client. "(The demurrer) challenges the allegations and can result in a more focused, more specific allegation," he said.

Hernandez was one of three teenagers shot and killed March 30, 2013, at a large house party in the 9200 block of Westside Boulevard, outside Atwater. Samantha Parreira, 16, and Matthew Fisher, 19, were also shot and killed at the same party. However, Merced County sheriff's deputies say their deaths came in a separate attack from other alleged gunmen. Those gunmen have also been arrested and charged.

Jose L. Botello, 19 and Jose M. Carballido, 19, both Atwater residents, are accused of killing Parreira and Fisher at the party. Botello has pleaded not guilty. Carballido appeared in court briefly Thursday. However, he did not enter a plea. His attorney asked Judge Hansen to postpone Carballido's arraignment until Aug. 22 to allow more time to review the evidence in the case. Ethan Morse is specifically charged with murder and permitting another person to shoot from his vehicle, according to the complaint filed in Merced Superior Court. Morse's co-defendant, Jacob Tellez, 18, of Merced has been charged with shooting Hernandez-Canela. He has pleaded not guilty.

Morse's attorney has been highly critical of Sheriff's Department investigators in the case. He said the defense's investigation "shows without question that Ethan Morse is innocent." Sheriff Tom Cavallero has stood by his detectives and noted the state attorney general's office also appears confident in the case. The California attorney general's office is prosecuting the case against all four defendants charged in the case. The Merced D.A. has a conflict due to the allegations against the district attorney's son. Tellez, Botello and Carballido are due back in court Aug. 22. Morse was ordered to appear in court again Sept. 11 for arguments on the demurrer. He remains in custody without bail at the Mariposa County jail. Morse was taken to this specific jail for his safety because of his father's position in Merced County law enforcement.

Posted: 07/29/2014 5:57 PM ~ Updated: 10:00 PM PST 11/05/2014



California -- Prosecutors believe the son of the Merced County district attorney was behind the wheel of a vehicle last year during a drive-by shooting that claimed a teenager's life, according to documents obtained Tuesday by media sources. The defense attorney representing Ethan B. Morse, son of Larry D. Morse II, said his client is innocent and that the Merced County Sheriff's Department has arrested the wrong person.

Morse, 18, appeared briefly Tuesday in Merced Superior Court. However, he did not enter a plea to charges of murder and permitting another person to shoot from his vehicle in connection with the death of Bernabed Hernandez-Canela, 18. Hernandez-Canela was shot and killed March 30, 2013, at a large house party in the 9200 block of Westside Boulevard near Atwater. Morse's co-defendant, Jacob Tellez, 18, of Merced, also known as Jacob Logan, has been charged as the shooter in Hernandez-Canela's death, according to court records.




Deputy Attorney General Barton Bowers, standing at left, and attorney Kirk McAllister, standing at right, speak with Judge Donald E. Shaver during Ethan Morse's arraignment hearing on Tuesday (7-29-14) in Merced.


Samantha Parreira, 16, and Mathew Fisher, 19, were also shot and killed during the same house party. Investigators believe the party started as an Easter celebration for high school students. The event drew more than 100 people, including members of rival street gangs. Detectives have declined to comment on any incidents at the party that may have sparked the violence. They also have not said whether any weapons have been recovered.

Jose L. Botello and Jose M. Carballido, both 19-year-old Atwater residents, have been charged as co-defendants in connection with the deaths of Parreira and Fisher. State attorneys are handling both cases in light of the alleged connection of the Merced district attorney's son. Tellez, Botello and Carballido are expected to appear again today in Merced Superior Court. They all have been accused of personally firing guns on the night of the triple homicide.

Morse is also accused of acting in association with a criminal street gang. He was 16 at the time of the homicides. Morse graduated from Golden Valley High School in June 2014. He was arrested Friday outside his Merced home. If convicted of all charges, Morse faces a potential life prison sentence, according to the documents filed Tuesday. Morse appeared in court Tuesday via video monitor, wearing a long-sleeved, lime green jail shirt. He made no statements, only answering a record-keeping question regarding his date of birth from visiting Judge Donald E. Shaver.

Barton Bowers, the deputy attorney general prosecuting the case, said he does not plan to seek the death penalty against Morse. The Merced County district attorney did not attend his son's arraignment Tuesday. However, his wife, Cindy, was present. The veteran Merced prosecutor has referred media questions about the case to his son's attorney.

The attorney asked the judge to postpone the arraignment to allow time for the defense to go through the evidence. Morse is due back in court Aug. 7. On Tuesday Morse's attorney continued to criticize the investigation conducted by the Sheriff's Department. He said Morse is innocent of any wrongdoing. He indicated Morse does not know who committed the crime. He said Morse came forward to tell investigators that he was with Tellez on the night in question and never saw him fire a weapon. "He went to say, 'No, you got the wrong guy,' and it turned out to be a more dangerous act of citizenship than he ever intended it to be," the attorney said outside the courthouse Tuesday. He also said it was never a matter of Morse withholding evidence but wanting to tell the Sheriff's Department that Tellez should not be considered a suspect in the case. Morse is charged with murder, though he is not accused of firing any weapons or killing anyone directly. Morse remains in custody in Mariposa County Jail without bail.

California is one of several states in which the person accused of being behind the wheel in an alleged drive-by shooting is as legally responsible for the incident as the alleged shooter, according to a professor of the political science department at California State University, Stanislaus. "In general, a person charged in that situation is basically an accomplice, someone who aided and abetted the crime," the professor explained. "Under California law, they're held as responsible for the crime as the actual shooter."

The attorney general's office declined to comment. Sheriff Tom Cavallero has said he has confidence in the work done by the Major Crimes Unit and noted that state prosecutors appear to have confidence in the case as well.

Nat'L Kush League!
Posted: 6:47 PM EST, Wed November 5, 2014 ~ Updated: 3:47 AM PST, Sat. November 8, 2014

Tuscaloosa, AL -- NFL free agent and former University of Alabama running back Le'Ron McClain has been arrested by Tuscaloosa police for reportedly trafficking synthetic marijuana. He's accused of selling 122 grams of fake pot. Tuscaloosa Police tried to serve a warrant on McClain, November 5th. Drug agents told Le'Ron McClain not to leave Tuscaloosa while they tested substance they found at his home. He was gone when they returned. McClain's mother told narcotics agents that he left this state the afternoon of the 5th. Narcotics agents in Tuscaloosa say McClain briefly went on the run. TPD later said Le'Ron McClain was arrested at a location in the 2300 block of University Boulevard. He was booked in jail on $500,000 bond.



McClain, 29, was drafted in the fourth round of the 2007 NFL draft by the Baltimore Ravens after spending four years at Alabama. The bruising fullback had stints with the Kansas City Chiefs and San Diego Chargers, as well, but he was most successful while with the Ravens. In four seasons under Brian Billick and John Harbaugh, he made two Pro Bowls and was named a First-Team All-Pro in 2008. McClain last played in 2013. He has tallied 1,867 yards from scrimmage and 16 touchdowns in his professional career.

Oldest League Pedo!
Posted: 6:47 PM EST, Wed November 5, 2014 ~ Updated: 3:47 AM PST, Sat. November 8, 2014

(WCJB) -- Former Baltimore Ravens cheerleader Molly Shattuck became the oldest cheerleader in the NFL when she joined the Ravens' squad in 2005 at age 38. While once the oldest cheerleader in the NFL, she now faces rape charges. Police allege Shattuck engaged in sexual encounters with a teenager at a Delaware vacation home. Shattuck now 47, turned herself in to authorities on Wednesday. She was arraigned on charges of third-degree rape, unlawful sexual contact and providing alcohol to minors, police said.




Shattuck's alleged relationship with the 15-year-old boy "began in the area in which they resided near Baltimore, Maryland. Delaware State Police said the relationship culminated over Labor Day weekend with Shattuck providing alcohol to minors and engaging in a sexual relationships with the 15-year-old male. The crimes allegedly occurred at a vacation rental home in Bethany Beach, Delaware.

In 1997, she married Mayo Shattuck III, the former CEO of Constellation Energy. The two are separated and going through a divorce. A 2008 profile of Shattuck on the Ravens' website described her as a "well-known civic leader in Baltimore." In the same year, she appeared on the a reality show "Secret Millionaire," living for a week on low wages in a coal-mining town in eastern Pennsylvania, according to the profile. Shattuck was nominated for a service award from Maryland's governor's office this year for her work.

She has pleaded not guilty and posted $84,000 bail. "This is a difficult situation for everyone involved. Thank you for your time," defense attorney said.

Gulfport!
Posted: Oct 31, 2014 10:09 AM PDT ~ Updated: Nov. 11, 2014 5:09 PM PST

GULFPORT, MS (WCJB) - Former Gulfport Police officer Mario Hill was arrested Friday morning on a charge of attempted sexual battery. Harrison County Sheriff Melvin Brisolara said the alleged incident happened while Hill was on duty with the Gulfport Police Department. According to court documents, on June 8, Hill was giving two females a ride from the intersection of Beach Boulevard and Mocking Bird Lane to the Motel 6 on Highway 49. The documents say Hill took a turn down Johnson Road and exited the vehicle. That is when he allegedly pulled the victim out of the back of his patrol vehicle and attempted to sexually assault her. Hill continued to grope the victim until the incident was interrupted by another law enforcement officer from another agency who happened to turn onto the road. Hill allegedly pushed the victim back into his vehicle, and dropped the two women off at the Motel 6.

Gulfport Police Chief Leonard Papania in a press release Friday afternoon said: "On June 8, 2014, the Gulfport Police Department received information that alleged an on-duty Gulfport Police officer, later identified as Mario Hill, had engaged in inappropriate conduct with a female who was a passenger in his police vehicle. The female was not under arrest." Papania said at that time, he started an internal investigation of the allegation and reassigned Hill to non-enforcement duties. He also says he notified the District Attorney's Office. "During the initial internal investigation, which was evaluating potential policy violations, it was determined that a criminal investigation was warranted," said Papania.

Officials say that's when the Harrison County Sheriff's Department began a criminal investigation. The Federal Bureau of Investigations Gulfport Office was also notified at this point. Hill resigned from the Gulfport Police Department on June 24.



Road Rage!
Posted: 8:44 AM EST, Mon. Nov. 3, 2014 ~ Updated: 5:44 AM PST, Tues. Nov. 4, 2014


OAKLAND, CA -- A 20-year-old man was arraigned Monday on special circumstance murder charges in the Oakland road rage killing of a mother of four.

Oakland police said Carl Stephen Dubose has confessed to fatally shooting 30-year-old Perla Evelyn Avina, of Oakland, on 98th Avenue on Oct. 26.

Dubose was arrested in Elk Grove on Wednesday. He was charged Friday with murder in the course of a drive-by shooting, which makes him eligible for death penalty prosecution, and with the attempted murder of Avila's husband, Luis Lopez Gallegos.

At minimum, Dubose is facing life in prison without the possibility of parole if convicted as charged.

Avina and Gallegos were driving home from a grocery store around 12:30 p.m. on Oct. 26 when Dubose allegedly shot into their 1998 Toyota Camry.

Police have not revealed what preceded the gunfire but have described it as a road rage shooting. The couple, who were sweethearts since high school and shared four children with ages ranging from 18 months to 14 years, did not previously know Dubose.

Gallegos was driving his wife that day and has said the other motorist opened fire because he didn't like his driving.

Avina was hit in the face by a bullet and died in the driveway of their family's East Oakland home.

At his first court appearance on Monday, Dubose told an arraignment judge that he is looking to hire a private attorney.
Advertisement

Dubose was ordered to return to court on Nov. 17. He is being held in jail without bail.

Nude Pic Patrols!
Posted: 8:44 AM EST, Mon. Nov. 3, 2014 ~ Updated: 1:44 AM PST, Tues. Nov. 4, 2014

Former California Highway Patrol Officer Sean Harrington walks away after his arraignment on felony computer theft charges was postponed at the Wakefield Taylor Courthouse, as media follow him to his car in Martinez, Calif., Monday, Nov. 3, 2014. The former Dublin-based CHP officer has resigned from the agency and was charged Oct. 31 with two felonies for allegedly secretly forwarding himself explicit photos from female arrestees' phones and then sharing the images with colleagues.

MARTINEZ -- Hours after former CHP Officer Sean Harrington surrendered to authorities and minutes after his first appearance in a Martinez courtroom Monday, his attorney apologized to the women his client is accused of victimizing by secretly stealing racy photos from their cellphones and sharing them with colleagues.

Attorney Michael Rains explained that his client thought it was a "cute and funny" joke, but it was anything but, he said.

"What was he thinking? Probably the honest answer was, he wasn't thinking," Rains told a media gathering outside of the Martinez courtroom where moments earlier Harrington sat stoically with his wife. "He thought it was cute, he thought it was funny. He didn't send it anywhere else, he didn't put it on the Internet, Facebook, it went no further."
Former California Highway Patrol Officer Sean Harrington walks away after his arraignment on felony computer theft charges was postponed at the Wakefield

Harrington, dressed in a gray striped suit, said nothing to reporters outside of court and softly answered "I do" to Judge Terri Mockler when asked if he understood the delay in his arraignment on two charges of computer theft. Earlier the 35-year-old father of two turned himself in and posted $10,000 bail. Harrington faces up to three years and eight months in prison if convicted of those charges.

"It's difficult for a law enforcement officer to turn himself in, but it's difficult for a law enforcement officer to surrender a career, and he's already done that," Rains said of Harrington, who resigned last week. "He's been through a lot, and as you can imagine is very sad about what his own conduct has cost him and his family, but he acknowledges his mistakes."

Harrington returns to court Nov. 14 for his arraignment, and a possible plea deal.

"He's indicated to me he'd like to wrap this up as soon as possible for the sake of his family and for the sake of these proceedings," Rains said. "So, if we can resolve this case on the 14th, we're going to do that."

Harrington allegedly forwarded explicit photos from at least two women's phones to his own personal device while he arrested them on suspicion of DUI in August, according to search warrants. Harrington then shared the photos with at least two CHP officers, also based out of the Dublin office, exchanging salacious text messages about the women.

No other CHP officers have been arrested in this case, and the Contra Costa district attorney on Friday said the other two officers who received Harrington's texts did not commit a crime.

"It's an egregious invasion of privacy, but what's worse is it undermines the public's confidence in the criminal justice system," Contra Costa deputy district attorney Barry Grove said Monday.

Rains' apology didn't sit well with Rick Madsen, attorney for the woman who discovered her stolen photos and went to DA investigators.

"The expression of remorse and regret as articulated by his lawyer rings hollow. There's still no explanation whatsoever of the disposition of (my client's) personal and private photographs nor who may have seen them," Madsen said "Her anxiety and distrust continue unabated."

Madsen added that Harrington still has not identified the other four to six women from whom he admitted stealing photos and until then his remorse is "disingenuous."

"It's important to remember he didn't come forward voluntarily to admit to these crimes, he got caught," Madsen said.

In a statement to investigators, Harrington told them he learned of the scheme while at the Los Angeles CHP office and saw members of the Dublin station doing it when he transferred there. But on Monday, Rains clarified that when Harrington told investigators the "game" was widespread, including at his first assignment in Los Angeles, he was speaking only of "rumors" he heard.

CHP officials have maintained the incidents are isolated to the Dublin office, based on their internal investigation. Rains said Monday his client has not been interviewed by the CHP, but his Contra Costa district attorney investigation interview was handed over.

The attorney said the Alameda County District Attorney's Office, which launched its own investigation last week, has not spoken to Harrington either.

At least two DUI cases -- one in Contra Costa County and one in Alameda County -- involving two of the Dublin CHP officers named in court documents have been dropped by prosecutors. Defense attorneys have asked that active and past cases involving those CHP officers be reviewed.

Rains said his client told Contra Costa investigators during a three-hour interview he stole photos from women "four to six" times over a three-year period. The attorney estimated Harrington arrested about 25 women a year on suspicion of DUI.

"There were many, many, many women who were stopped and arrested by this officer" where he did not steal their photos, Rains said. To his victims, Rains said: "A heartfelt apology to them for the insensitivity of his conduct. The indignity of it all. He knows it was inappropriate. It's just too bad he wasn't thinking of it at the time it occurred."

Reader Pageviews by Country
---
From: Oct 10, 2014 9:00 PM – Oct 17, 2014 8:00 PM PDT
---
«•
Thank you for visiting Corrupt Justice™. Enjoy our Free Movie Intermission! Don't forget to Bookmark Us & Tell A Friend! We're Global!
•»
---
Movie Intermission!
The O.J. Simpson Murder Saga:
20 Years Later!
---




Description: Simpson hired a high-profile defense team, initially led by Robert Shapiro and subsequently led by Johnnie Cochran, and which also included: F. Lee Bailey, Alan Dershowitz, Robert Kardashian, Gerald Uelmen (the dean of law at Santa Clara University), Robert Blasier, and Carl E. Douglas, with two more attorneys specializing in DNA evidence: Barry Scheck and Peter Neufeld. Los Angeles County believed it had a solid prosecution case, but Cochran was able to persuade the jurors that there was reasonable doubt about the DNA evidence (a relatively new form of evidence in trials at the time) -- including that the blood-sample evidence had allegedly been mishandled by lab scientists and technicians -- and about the circumstances surrounding other exhibits. Cochran and the defense team also alleged other misconduct by the Los Angeles Police Department. Simpson's celebrity and the lengthy televised trial riveted national attention on the so-called "Trial of the Century". By the end of the criminal trial, national surveys showed dramatic differences in the assessment of Simpson's guilt between most black and white Americans.

Previous Video: Courtroom Brawls, Outbursts, Fights with Cops, suicide, murder and more!

Read more on the State of Florida v. Michael Dunn (Indictment, Police Reports, Civil Complaint).

---
---