↓↓↓↓↓↓↓↓↓ Blog Post Starts Below ↓↓↓↓↓↓↓↓↓
---
Click on Banner to Sell Your Home(s)!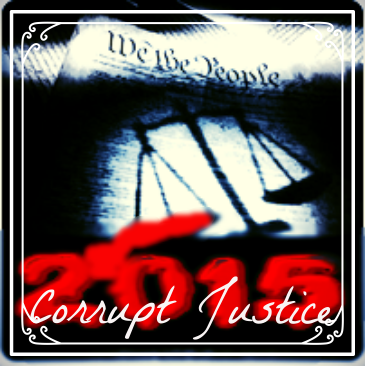 ---
---
"The only good nigger is a dead nigger and they should hang you in the town square to prevent any other nigger from coming in the area."


-- July 2011 Statement by Oakland Public Schools Police Chief Pete Sarna, referring to an African-American police officer.

---
Top News Stories!
Special Reports!
Rape Journey!
Posted: 1:56 PM PDT Thurs. July 2, 2015 ~ Updated: 7:26 PM PDT, Thurs. July 2, 2015

Salem, Ore. (WCJB) — Deen Castronovo, the drummer for the group Journey, was high on meth and hallucinating when he was arrested two weeks ago. He was accused of misdemeanor assault and menacing. Castronovo was released on bail after he was arrested June 14. He was ordered to stay away from the woman who's accused him of raping her. Despite Prosecutors said Castronovo violated the court order. They say he has texted the woman 122 times and called her 35 times since he posted bail. They also say his messages deviated between contrition and threats.

The 50-year-old drummer was booked into the Marion County Jail on Monday. A grand jury indicted him Monday on additional charges. Castronovo now faces felony charges of assault; sexual abuse; and unlawful use of a dangerous weapon. The indictment accuses Castronovo of having sexual intercourse with the victim "by forcible compulsion" between June 8 and June 14.

Marion County Deputy District Attorney Jennifer Gardiner played two voice mails Castronovo left for the victim at the bail hearing. In them Castronovo first accuses the woman of "destroying my life because of the things I did to you" before ending the message with "I love you, thanks." He can be heard crying in the second voice mail and says, "thank you for turning me in. Thank you for ruining my life even more."

Castronovo's attorney asked an Oregon judge to set his bail at $50,000. Castronovo's attorney said he would be driven straight to a rehab clinic if released. He argued neither of Castronovo's two ex-wives ever accused him of domestic violence. Both ex-wives attended the bail hearing. "He has no prior criminal history, no prior arrests. He's actually a pretty good part of the community, a contributing member," Castronovo's attorney added.

Marion County Circuit Judge Channing Bennett denied bail for the rock band drummer. The judge said his repeated attempts to contact the victim show that he poses a threat. "My finding is he has no regard for the court's order," Bennett said. "I do find he is a danger to the victim."

Castronovo has been with Journey since 1998, when he replaced Steve Smith — the drummer on the group's best-known songs, including "Don't Stop Believin'."

"Terribly Embarrassing!"

Los Angeles, CA -- A lawyer for Bill Cosby argued Friday that it would be "terribly embarrassing" for the comedian if documents from a 2005 sex-assault lawsuit were unsealed.

---
MethOxy Fueled Madness!
Posted: 1:56 PM MDT on Wednesday, July 1, 2015 ~ Updated: 3:26 AM PDT on Thursday, July 2, 2015

Charleston, South Carolina -- On June 17, Dylann Roof shot and killed nine people during a Bible study class at Emanuel AME Church in Charleston, South Carolina. Following his June 18 arrest, the 21-year-old's detailed manifesto reportedly explains his hatred toward African Americans and other races. He even revealed why he chose the historical black church for the hate crime he committed.

Posted: 1:56 PM MDT on Saturday, Jun 20, 2015 ~ Updated: 12:56 AM PDT on Tuesday, June 22, 2015



Charleston, South Carolina -- A white man walked into a historic African-American church in Charleston, South Carolina, and opened fire during a Bible study class, killing nine people Wednesday evening. The suspect was still at large early Thursday morning. And the shooting at the Emanuel African Methodist Episcopal Church, the oldest AME church in the South, is being investigated as a hate crime. "The only reason someone would walk into a church and shoot people that were praying is hate," said Charleston Mayor Joe Riley. Eight churchgoers died at the scene; a ninth at a hospital, police said.




First Court Appearance


Charleston, South Carolina -- Magistrate James B. Gosnell is the judge who held the bond hearing for Dylann Roof. Roof is the confessed the suspect in the mass shooting in Charleston, South Carolina. Media sources reported that Gosnell has a history of making racist comments. One comment led to a disciplinary proceeding that was eventually heard by the state Supreme Court in 2005. According to court documents, in 2003, Magistrate Gosnell told a black defendant.

"There are four kinds of people in this world—black people, white people, red necks, and niggers."

According to records from the proceeding and during the investigation, Gosnell argued that his statement was excusable because "he knew the defendant, the defendant's father, and the defendant's grandfather." He also argued that he was merely repeating something he remembered hearing from "a veteran African American sheriff's deputy."

The document goes on to say:


"Respondent [Gosnell] alleges he repeated this statement to the defendant in an ill-considered effort to encourage him to recognize and change the path he had chosen in life."

The same proceeding details another ethical lapse of judgment that Gosnell found himself in two days after the racist comment. Gosnell allegedly helped get another judge out of jail in a DUI case.


"Respondent [Gosnell] met the arresting officer and Judge Mendelsohn at the detention center. At some point, respondent took possession of the ticket, placed a 'bond hearing' stamp on the back, and entered the amount of $1,002.00. When detention center officials expressed concerns over Judge Mendelsohn's release, respondent remarked 'this didn't happen until 8:00 a.m.,' or words of similar import and effect. Respondent acknowledges it was his intention to facilitate Judge Mendelsohn's release without waiting for the morning bond hearing and to make it appear that Judge Mendelsohn's bond was set at 8:00 a.m. in accordance with Mount Pleasant's bond procedure."

Gosnell ultimately kept his job when the court concluded that an official reprimand would suffice.

During Friday's bond hearing, Gosnell won praise for letting members of the victims' families confront Roof directly. However, some were surprised when he made comments about Roof's family members being victims of the tragedy as well.

Roof stands charged with nine counts of murder and possession of a weapon during the commission of a violent crime. Gosnell set his bail for the weapon charges at $1 million. However, Gosnell said he did not have the authority to set bail for murder charges. Roof is due back in court on October 23, 2015.

---
Indicted!
Posted: Wed. 03:38 PM, Jun 25, 2015 ~ Updated: Thurs. 09:59 AM, Jun. 25, 2015

Georgia -- Former jail workers Maxine Evans (pictured above, center) Jason Kenny and contract health care worker Gregory Brown are charged with involuntary manslaughter in the death of Mathew Ajibade. Ajibade was arrested on a domestic violence charge in January 1, 2015. The Savannah College of Art and Design student had been arrested after a fight with his girlfriend. He was taken to a jail in Savannah, Georgia.

The sheriff's office has said Ajibade injured three deputies during a fight. One deputy is alleged to have suffered a concussion and a broken nose. Ajibade, 21, was strapped to a chair inside an isolation cell at the Chatham County Jail. He had been stunned with a Taser while he was restrained. He was left unmonitored and a log book had been falsified to say that checks were conducted on him that hadn't been. He was later found dead.

Attorneys for Ajibade's family say he suffered from bipolar disorder. They claim his girlfriend gave police a bottle of his prescription medication when they arrested him. The Georgia Bureau of Investigation was called in to handle the case. Very few details were released about what happened to Ajibade in the jail. On May 8, Sheriff Al St. Lawrence announced that nine deputies (pictured below, center) had been fired in connection with Ajibade's death.



Chatham County coroner, Dr. Bill Wessinger, said Ajibade suffered several blows to his head, upper body and some blood was found in his skull case. "My recollection is none of them by themselves would have necessarily been fatal," Wessinger recently said of the injuries. On June 4, attorneys for Ajibade's family released a copy of his death certificate. The certificate showed the coroner had ruled his death a homicide caused by blunt-force trauma.

Chatham County District Attorney Meg Heap announced weeks ago that she planned to ask a grand jury for indictments in Ajibade's death. A grand jury on Wednesday returned a true bill. The bill indicted the two former jail employees and a health care worker. The college student's death is yet another in a long list of fatal encounters between law enforcement and black men. Kenny is also charged with aggravated assault and cruelty to an inmate. Evans and Brown are charged with public record fraud. Brown faces an additional charge of making a false statement. Brown is accused of lying to a GBI agent about checking on Ajibade while he was in restraints. It's unclear if they have attorneys.




Ajibade's family in Hyattsville, Maryland, has hired attorneys including Florida defense lawyer Mark O'Mara, who defended former neighborhood watch volunteer George Zimmerman in the shooting of Trayvon Martin. Those lawyers have asked a Savannah judge to disqualify Heap as top prosecutor on the case. They argued she has political reasons to ignore possible criminal charges against the sheriff. Heap dismissed the claims as baseless.

O'Mara has said he suspects Ajibade was having a manic episode at the jail when deputies "beat the shit out of him to get control of him." O'Mara said Wednesday that the indictment is "too little too late." The fact that the grand jury found that there was aggravated assault coupled with the fact that there was a death should have led to a felony murder charge unless Heap wasn't really trying to secure that charge, O'Mara said. "That's been our concern all along that she was going to whitewash this case as a benefit to the sheriff and in derogation to Mathew's death," O'Mara said.

O'Mara added, "It would be nice to say every one of them should have been charged with murder, but that might be unrealistic. But here's my frustration: We have been kept so in the dark about the facts in the case that we really don't know."

Heap said in a statement that state law prevents her from discussing specifics of the case. "In Georgia, all Grand Jury presentments are secret by statute of law. When an officer is charged with committing a crime while on duty, the law gives them the right to be present and make a statement. Other than those officers, the prosecutors and the jurors, no one is aware of what was presented during the proceedings," she said.

The case has put an uncomfortable spotlight on St. Lawrence, the 80-year-old sheriff who has held the office since 1992. The sheriff has promised changes since Ajibade's death. He fired the deputies deemed responsible. He also hired consultants to review jail operations. St. Lawrence also temporarily removed all stun guns from the jail until deputies could be re-trained in their proper use. "I ain't covering up for nobody. OK?" St. Lawrence told reporters at a June 4 news conference.

At the same time, the sheriff has stood up for his employees who work at the 2,300-bed jail. He said on average 41 deputies are injured each month in scuffles and fights with inmates. The inmates are "not the nicest people in the world, a lot of them," St. Lawrence said. "...I'm not running a summer camp here. I'm running a prison." The sheriff released a statement Wednesday saying he is saddened by Ajibade's death and continues to work with Heap "to ensure justice is served."

Correctional Homicide!
Posted: June 26, 2015 at 12:00 PM ~ Updated: June 27, 2015 at 11:09 PM PDT

Sheriff Jimmy Kilgore today announced the arrest of 29-year-old Cecil Rashad Chappell (pictured above, center). A murder warrant was issued for Chappell this morning. He is charged in the June 19 killing of 66-year-old Doyle Ivey Ingram. Chappell is a Talladega County Jail corrections officer. He is now in jail himself. He is accused in the slaying of Ingram. Chappell is being held in the Coosa Count Jail because of his position at the Talladega County Jail.Judge Jeb Fannin set his bond at $500,000.

Ingram was found shot to death in his truck one week ago. Authorities said Chappell had been involved in a business transaction with Ingram. Ingram had gone to Chappell's home in an effort to discuss the matter. Investigators believe Chappell shot Ingram at his home. He then loaded the body into Ingram's truck and left it off Nottingham Road.

Kilgore issued this statement today: "I would like to thank Capt. Bill Kennedy and his entire investigative team for their diligent work and long hours spent on this investigation and note the investigation is continuing." He also thanked District Attorney Investigator Mike McBurnett, the Talladega County Drug and Violent Crime Task Force, Lincoln police Investigator Matt Hill, the Talladega Police Department and Steve Vogel with the state probation and parole department for their roles in the investigation.

"Our sincere thoughts and prayers go out to the Ingram family,'' the sheriff said.

Dr. Child Porn!
Posted: Jun 24, 2015 4:01 AM PDT ~ Updated: Fri. 06:09 PM, Jun. 26, 2015

Roanoke Co., VA - An area doctor who had thousands of images of child pornography on his office computer will spend 120 months in prison. A federal judge sentenced Dr. Steven Collins Tuesday.

Agents raided the Roanoke County office back on August 13th as part of a prescription drug investigation. A forensics evaluation turned up more than 40,000 other photos and videos that, agents believe, involve children as young as six years old. Those images were deleted at one time.

"zombie defense!"
Posted: Wed. 03:38 PM, Jun 24, 2015 ~ Updated: Thurs. 06:59 AM, Jun. 25, 2015

California -- Former Cal Fire Battalion Chief Orville Fleming (pictured above, center) has been found guilty of the murder of Sarah Douglas. After several days of deliberations, a jury found Fleming guilty of second-degree murder. Fleming, 62, admitted guilt in the killing. However, at trial he tried to use a "zombie" defense to explain himself. Fleming's lawyer claims his client had dissociate amnesia. His lawyer claimed that Fleming does not remember much of what happened the night of the murder. Courts commonly refer to this as the "zombie defense."




During the trial prosecutors showed jurors video of Fleming talking with detectives about the night Douglas was murdered in his Elk Grove Home. In the video Fleming can be heard saying Douglas was fighting with him and using profanity. During the argument he picked up a knife. He says she was in his face and he admits to stabbing her. At one point he says, "I killed her."

Fleming's attorney argued Douglas provoked Fleming. He argued that Douglas' provocation is why Fleming should be convicted of manslaughter instead of murder. However, the jury ultimately decided on second-degree murder.

Asst. Thief!
Posted: Mon. 10:38 PM, Jun 22, 2015 ~ Updated: Thurs. 12:59 AM, Jun. 25, 2015

LAREDO, TEXAS (WCJB) - Jose Chapa Junior (pictured above, center) was seen leaving the academy store on Loop 20 with merchandise he didn't pay for. The incident happened at the Academy store on Loop 20 on May 8, 2015. He told officers he was a former assistant police chief of Rio Bravo. An undercover officer at the store had seen Chapa replacing his shoes with new ones from the store. He took other shoes and a baseball cap with him as well as. Chapa only made one purchase. However, he took over $130 worth of items.

The loss prevention officer followed Chapa out of the store and wrote down his license plates. Laredo police were able to track down the owner of the vehicle. The owner is a relative of Chapa. The relative said Chapa was driving that vehicle on the day in question. Chapa went back to the store the next day (May 9th) to return the boots he had stolen.

The store got in contact with Laredo Police. Chapa was brought in to the police station where they interviewed him. He denied taking the items. Despite his denials, surveillance video showed him taking the items. In addition, the police had his old boots. According to Laredo police, Chapa, Jr. turned himself in this morning (June 22) on Theft charges, Class B – shoplifting.

The current chief of the Rio Bravo police denied Chapa's ties to the department. He says Chapa only assisted with the department. In a statement to media sources, Rio Bravo chief of police says, "Mr. Chapa was not a former assistant police chief. He was an active reserve officer. He was not an employed officer at the time of his arrest and we will cooperate with Laredo police in the case."

Dover!
Published On: May 07 2015 11:15:41 PM CDT ~ Updated On: Jun 26, 2015 07:15:38 PM PDT

DOVER, Del. -- Dover Police officer Corporal Thomas Webster was indicted on assault charges for beating Lateef Dickerson in 2013. Corporal Webster was arrested last month for the alleged assault. He was released from jail after posting $5,000 bond. A trial date has been set for Corporal Webster. Corporal Thomas Webster, IV will appear in Kent County Superior Court on November 30th. He will appear in Kent County Circuit Court on May 28th for a case review.

In March of 2014, a different grand jury declined to indict Corporal Webster. The U.S. Attorney's Office also found no violation of Dickerson's civil rights. However, Attorney General Matt Denn took office in January. He ordered that the case be presented to a second grand jury. The second grand jury indicted Webster for second-degree assault. At that time, Corporal Webster had been back full-time with Dover police for almost a year. Police claim they had no idea that his case was being re-investigated. Corporal Webster is currently on unpaid administrative leave as the legal process plays out. Dover police say the outcome will determine his future with the department. Corporal Webster and the city of Dover are also facing a civil lawsuit with the ACLU of Delaware.

Dover Police say the second indictment was a bombshell, since a grand jury chose not to indict Webster for this same incident just one year ago. "We were very surprised," says Lieutenant Jason Pires with the Dover Police Department.




Investigators say back in August 2013, Webster responded to the Hess Gas Station on Route 13 in Dover for complaints of a fight with one of those involved possibly having a gun. Webster and another officer found Dickerson, who apparently matched the description of one of the people involved in the fight. The officers reportedly held him at gunpoint, giving Dickerson verbal commands to get to the ground. While he attempted to comply, police admit they have video from a patrol car that shows Webster kicking Dickerson in head. A doctor at Kent General later determined Dickerson's jaw was broken. Webster was placed on paid leave pending an investigation.

The dash cam recording that led to the indictment of Corporal Webster is also now public. Police say a federal judge ruled that the dash cam video was no longer confidential back on April 27th. Lieutenant Jason Pires with the Dover Police Department said: "Once we realized the video was a matter of public record we decided in the sake of transparency to release the video." Mayor Robin Christiansen said: "It is our hope that by release of this video that the entire city realizes the actions we have taken are in the interest of public safety as well as the transparency that is expected of us."

The graphic video shows Corporal Webster kicking Dickerson as he begins to comply to his commands. The police department originally placed Corporal Webster on paid administrative leave in November of 2013 after reviewing the video. The police then handed the video over to the Delaware Attorney General's Office. In March of 2014, a grand jury made the decision not to indict Webster. The United States Attorney's Office reviewed the video and found no civil rights violation.

Afterwards, Dover Police say they completed their own investigation and found that Webster's actions were outside of their policy. They say they took the appropriate action. However, Webster was back on full time by June 2014 until he was indicted as a result of the incident this week. When Lieutenant Pires was asked about the reasoning, on Thursday, he said, "We did everything we could, we investigated the complaint, we did our due diligence as a police department. We can't discuss any of the internal affairs matters it's protected by the Police Bill of Rights but we did what we're supposed to do." The police department has made its decision to release the video is clear. However, it is still unclear, why Corporal Webster was not fired for an incident police admit was outside of policy.

Dover Police say they also warned city leaders, store owners, and schools about the release of the video on Thursday as a pre-caution, not because of any threats. "It's obviously a concern with the lawlessness we've seen across the country, so that was the message, that there's a video that could come out that could be controversial, that is controversial."

The President of the Dover Fraternal Order of Police Lodge 15, David Gist, released the following statement:


"The Fraternal Order of Police Lodge 15 takes great pride in protecting and serving the Dover community and does not take that responsibility lightly. We continue to support Thomas Webster and his family, but understand why his actions were outside of department policy. The Dover Police Department took appropriate administrative action upon completion of its investigation. A grand jury failed to indict Webster in March of 2014. The United States Attorney's Office decided that Webster did not violate the subject's civil rights. The decision by the Delaware Attorney General's Office to take the case before a second grand jury over a year after the initial grand jury presentment, without new evidence is puzzling; however we will allow the justice system to work appropriately. We will not have any further comment at this time."
Assaultive!
Posted: Mon. 4:50 PM, Jun 08, 2015 ~ Updated: Wed. 4:50 PM, Jun 24, 2015

LAREDO, TEXAS (WCJB) - A Webb County Sheriff's Deputy, Ignacio Rodriguez, II (pictured above, center) faces charges of assaulting his son and his friend. Rodriguez was arrested Monday morning in the 700 block of Snake Drive. Rodriguez was charged with aggravated assault; family violence; and one count of aggravated assault.

In a statement, Webb County Sheriff Martin Cuellar said:

"I do not condone this type of behavior within this law enforcement agency. This isolated incident is not a reflection of the hardworking men and women of the Webb County Sheriff's Office."

Deputy Rodriguez, who has been with the Sheriff's Office for one and a half years, will remain suspended as the investigation continues.

Murderous Madness!
Posted: 1:56 PM MDT on Monday, Jun 22, 2015 ~ Updated: 10:06 PM PDT on Monday, June 22, 2015

Albuquerque, New Mexico -- According to the criminal complaint filed in state court on Monday, a special prosecutor in New Mexico will seek second-degree murder charges against two Albuquerque police officers. Officers Dominique Perez and Keith Sandy (pictured above, center) are also accused by special prosecutor Randi McGinn of voluntary manslaughter, involuntary manslaughter and aggravated assault. The charges stem from the 2014 shooting death of a knife-wielding homeless man. A preliminary hearing in the case has been set for Aug. 3.




Sandy and Perez shot 38-year-old James Boyd, who was white, after a four-hour standoff in the Sandia foothills. The shooting triggered protests in the city. His killing also prompted protests against the Albuquerque police department. The federal government found that Albuquerque police department has used excessive, even deadly, force against civilians. It is facing reforms and is under federal monitoring. Word of the charges came amid a national debate over police use of force following the deaths of African-American men in Missouri and New York. The debates include the decision by grand juries not to charge the officers involved.

Scout Cop Molester!
Posted: June 19, 2015 ~ Updated: June 21, 2015 06:35 pm pdt

Newton, NJ — A Newton courtroom erupted in "thunderous applause" Wednesday after Clark Fredericks (pictured above, center) pleaded guilty to stabbing Dennis Pegg, a retired cop. Fredericks pleaded guilty to passion provocation manslaughter in the brutal slaying of Pegg in 2012. Fredericks told the court Pegg, a retired correction officer, molested him as a young boy.




Fredericks told the court in his heartfelt testimony: "From the time I was 8 years old until I was 12 years old, I was sexually assaulted and raped by Dennis Pegg. It started with him wanting to touch my scar that I had through open-heart surgery at the age of 6. It progressed to wrestling matches and eventually led to him raping me." Fredericks said that Pegg, a "respected law enforcement officer," threatened to kill him if he "told anyone about our secret." Fredericks claims were backed up after child pornography was found on Pegg's computer.




"My reaction to seeing Sandusky get out of that car with his lawyer is that Dennis Pegg would never be held accountable," Fredericks said, according to CBS. "The next day — June 12, 2012 — my shell cracked. My mind flooded with images, memories, anger and mostly shame," he said.

"At the end, I slit his throat," Fredericks said.

According to authorities, Fredericks stabbed Pegg (pictured below, center) more than 20 times in the neck, chest, and stomach.



Sexual abuse among law enforcement is the number 2 most popular complaint, second only to brutality. Many of these sex-offender cops get off with little to no punishment for their sadistic and sickening behavior. This lack of accountability was apparently evident in the case of Fredericks.

Southern Law!
Posted: Jun 19, 2015 1:36 PM PDT ~ Updated: Jun 26, 2015 5:55 PM PDT

ANNISTON, Alabama -- Anniston Mayor Vaughn Stewart, Police Chief Shane Denham, City Manager Brian Johnson and three city councilors addressed the media Friday. They revealed that Lt. Wayne Brown and Lt. Josh Doggrell (pictured above, center) are no longer employed with the Anniston Police department. The two Anniston Police Department officers are accused of belonging to a hate group. They are no longer with the force. One was terminated by the city and the other submitted his retirement papers. Both men were placed on administrative leave on Wednesday. Officials said Lt. Wayne Brown decided to retire and submitted paperwork to do so this morning. Doggrell was terminated by City Manager Brian Johnson.

The shake-up in the police department came on the heels of allegations made by the Southern Poverty Law Center that the two former officers had ties to the League of the South (LOS). The LOS describes itself as a "Southern nationalist" organization that strives for a "free and independent Southern republic." The SPLC, however, has alleged that it's a racially-motivated neo-Confederacy group.

Posted: June 17, 2015 9:51 pm ~ Updated: June 19, 2015 2:35 am pdt



Anniston, Alabama -- The Southern Poverty Law Center is known for their work tracking hate crimes and hate groups. They primarily track those individuals and groups related to Neo-Nazism and the Ku Klux Klan. The SPLC reports that one police department in Alabama has knowingly hired neo-Confederate sympathizers and klansmen. These officers were hired and retained despite the fact that this would obviously bias them against members of the minority community.

According to the SPLC, the organization, League of the South, is a "white supremacist organization." The SPLC states that the LOS promotes the secession of the south in order to establish a Christian theocratic state which they say should be run by a "racial elite" of "Anglo-Celtics." Lieutenant Josh Doggrell, of the Anniston Police Department, is the founder and chair of his area League of the South chapter. Lieutenant Doggrell has been an active member and leader in the organization since 1995.




The Anniston Police Department sees no problem with that. In 2013, Doggrell told a group of LOS members that the police supervisors and hire-ups in the Anniston Police Department are "not only aware" of his racist organization and affiliations, but they "actively agree" with those groups. "The vast majority of men in uniform are aware that they're southerners," Doggrell stated without waiver. "And kith and kin comes before illegal national mandates."

"I went in and told the chief last year, I'm not going to sell out my position with the League, as something I believe in strongly. If it came down to it, I'd choose the League." After his big reveal to his law enforcement supervisors, he said "Is there anything you want to ask me?" "You just answered every question I have," he recalled. "We pretty much think like you do," the chief replied.

Wayne Brown, another Lieutenant with the Anniston police, was at that meeting. He confirmed the position of their supervisors on their racial supremacist beliefs.

The Southern Poverty Law Center recently sent a video of this meeting to the city manager, Brian Johnson. Johnson said that even if officers were proven to belong to Neo-Nazi groups or the Ku Klux Klan, this is no reason for them to be fired. "I do not believe that someone could be terminated solely based on their private sector membership in a properly formed legal organization," Johnson stated, "as hateful as the KKK might be."



Media sources reported on Wednesday, however, that due to all the bad publicity this leaked video tape was giving the city, Doggrell (pictured above, center) and Brown have been suspended.

"Lt. Brown and Lt. Doggrell do not speak for the city of Anniston nor the Anniston Police Department," an official statement from the city read. "The city of Anniston has commenced an investigation into this matter and will work diligently to ensure the appropriate action is taken."

"'Tired'...!"
Posted: 3:08 p.m. Wednesday, June 17, 2015 ~ Updated: 12:58 a.m. Thursday, June 18, 2015

Neptune Township, N.J. (WCJB) -- Neptune Township Police Sgt. Phillip Seidle, 51 (pictured above, center) wore a loose-fitting, canary yellow jumpsuit in a New Jersey courtroom Wednesday. Seidle stood with his hands cuffed at his waist and his shaved head bowed. Monmouth County First Assistant Prosecutor Marc LeMieux acknowledged Seidle's decades as a police officer. LeMieux had worked with him. "But the fact of the matter is that when he was out on the street yesterday ... he was no longer a sergeant of the Neptune Township Police Department," LeMieux said. "He turned into a criminal and a murderer."

On Tuesday morning, Seidle chased his ex-wife, Tamara Seidle. He ran her off the road and fatally shot her with his service weapon. According to LeMieux, their 7-year-old daughter watched from the front seat of his car. The shooting came about three weeks after a bitter custody dispute ended in divorce. Tamara Seidle's attorney confirmed that a child custody matter culminated with the couple's divorce on May 27, 2015. The couple had nine children during a 24-year marriage. "This was a horrific, heart-wrenching tragedy," the attorney said. "She was a wonderful, caring and appreciative client and clearly devoted to her children."

The 2013 divorce complaint accused Seidle of "extreme cruelty" against his wife. She allegedly confronted him about an alleged "obsession with pornography and playing video games" that "appeared to "be developing into addictions." The complaint included allegations of marital infidelity: failure to financially support his children; verbal; physical; and emotional abuse. "In one instance, while the Plaintiff was pregnant, the Defendant held a loaded gun to her head, cocked the weapon in a threatening and intimidating fashion, with no regard to the torment he was causing the Plaintiff," according to the complaint. The complaint said Tamara Seidle, 51, was a "victim of largely unreported, undocumented (although some incidents did involve police intervention) domestic violence."




While off duty on Tuesday, Seidle chased his ex-wife for several blocks on the streets of Asbury Park, New Jersey. Tamara Seidle's Volkswagen Jetta at one point crashed into a park car. He climbed out of his Honda Pilot, pulled out a .40-caliber Glock handgun and fired multiple shots at Tamara Seidle as she sat in her car, LeMieux said. Asbury Park police officers were in the area for an unrelated auto accident. They heard the gunfire and convinced Seidle to let them take his daughter away from the scene, LeMieux said. Phillip Seidle then pointed the weapon at his head before turning to his ex-wife's car and firing several more shots into the windshield.

After a brief stand-off, Seidle surrendered. Asked why the officers did not use force to stop Seidle from firing again, LeMieux said: "That's under investigation at this point in time."The officers knew Seidle, LeMieux said. Citing a witness, media sources reported that other officers "hugged [Phillip Seidle] and patted him comfortingly on the back" when he was eventually taken into custody at the scene.

Seidle is charged with first-degree murder, second-degree possession of a weapon for an unlawful purpose and second-degree endangering the welfare of a child. In court, Seidle's lawyer argued for a reduced bail, saying his client had an "unblemished and outstanding reputation both as a police officer and citizen of Monmouth County." "Your honor," the attorney said, "I realize this is an initial appearance and you did not ask for the entry of a plea, but if you had, we would plead absolutely, positively not guilty." Seidle has been suspended without pay pending a termination hearing, according to Neptune Township Police Director Michael Bascom. Seidle was hired as a patrolman in 1993. He is a 22-year veteran and held the rank of sergeant in the patrol division since his promotion in 2009. He also served in the U.S. Navy from March 1986 until November 1990.

"This is the most serious crime a person can commit," Monmonth County Judge Honora O'Brien Kilgallen said Wednesday in refusing to lower his $2 million bail. If convicted, Seidle faces a minimum of 30 years in a state prison without parole and a maximum sentence of life. Video of the shooting and its aftermath surfaced on social media.

Thick Plots!
Posted: Jun 15 2015, 8:56 pm ET ~ Updated: Jun 16 2015, 12:56 am PT

Dannemora, New York -- Investigators are looking into the possibility that Joyce Mitchell, the woman charged with helping two murderers escape a New York prison, may have wanted the inmates to kill her husband, a senior law enforcement official told NBC News Monday.

Mitchell, who worked at Clinton Correctional Facility as a tailor shop instructor, appeared in court briefly Monday after pleading not guilty Friday to charges of facilitating the escape of convicted killers David Sweat and Richard Matt.

The senior official said Monday that Joyce Mitchell may have asked the men to kill her husband, Lyle Mitchell, who also worked at the prison. But, when asked about that plot, Clinton County District Attorney Andrew Wylie simply said "no comment."




Joyce Mitchell's attorney has refused to comment on the case.

Meanwhile, her husband has retained his own lawyer. He is being questioned by police, but he has not been charged with a crime, his attorney told NBC News.

Wylie said Monday that he thinks the husband may have information about the part his wife played in the escape of the prisoners, who have been on the run for ten days.

"Lyle Mitchell has information. Joyce talked to him about her involvement during the last few days before she was arrested," Wylie said. He also noted that the prisoners likely had other people assist them in their complicated plan to break out of the maximum security portion of the prison.

Joyce Mitchell was charmed by Matt to the point in which she "thought she was in love," officials have said. Sources familiar with the investigation said Monday that Mitchell was also investigated for an alleged sexual relationship with Sweat, but nothing substantive was found.

She planned to drive the getaway car for the escapees and run away with them on the morning they escaped before she got cold feet.

Her failure to show gives authorities hope that the two killers may not have gotten very far.

Wylie told NBC News that the prisoners had left post-it notes, markings and even some directions along their escape route in the prison.

More than 800 local, state and federal officials continued to search for Matt and Sweat for a tenth day Monday, and state police said they had covered 13 square miles in their search.

Highly Recommended!
Posted: June 16, 2015 03:18:41 PM PDT - Updated: June 16, 2015 07:27:41 PM PDT

Marysville, CA -- The Marysville Police Department has hired an independent investigator to look into possible employee misconduct after it was revealed police officers and other police employees lobbied for leniency in the sentencing of a convicted child molester.



Jared Tomlinson is a former reserve officer with both the Marysville Police Department and the Sutter County Sheriff's Department (pictured above, center). He was convicted in February on three felony counts, including Sodomy, Attempted Sodomy, and Oral Copulation. On Thursday, June 11, 2015, Tomlinson was sentenced to two years and four months in prison.

Prior to Tomlinson's sentencing hearing, men from two local law enforcement agencies used official police letterhead to appeal to the judge for leniency in the sentence. Specifically, Detective Sergeant Chris Miller of the Marysville Police Department was one officer. Police officials say Miller broke department policy with his letter to the judge.



In a press release sent out Tuesday morning, Marysville Chief of Police Aaron Easton (pictured below, center) said "In the interest of both public trust and employee fairness, the Marysville Police Department has retained the services of an independent, outside investigation firm to investigate any conduct which may have been outside of established departmental and city policy." Easton also said Miller has been placed on paid administrative leave.



In addition to Miller, Lake Shastina Director of Public Safety Mike Wilson sent a similar letter to the judge. Wilson did not return our call for comment. Butte County Deputy District Attorney Stacy Edwards prosecuted the case. She was quoted as saying she is disgusted that men from regional law enforcement agencies would use official police letterhead to appeal to Judge Robert Glusman for leniency.

Posted: June 11, 2015 03:18:41 PM PDT - Updated: June 14, 2015 07:27:41 PM PDT

"He's nothing short of a monster."


-- Rose Davis describing convicted homosexual child molester, Officer Jared Michael Tomlinson.



OROVILLE, CA -- Jared Michael Tomlinson (pictured above, center) sat quietly at the defense attorney's desk, writing on a yellow legal pad as Rose Davis spoke to the court. "He came to us with his typical 'poor me' story. We welcomed him into our home," she said, reading from a statement prepared for court. "I'll never forgive myself." Davis spoke of the time when she and her family had trusted Tomlinson, then a 19-year-old trying to become a police officer. He stayed with Davis and her family in Gridley during the mid-2000s. Tomlinson maintained his relationship with her son was consensual sex throughout the trial, Davis told the court. "He's nothing short of a monster," she said. "There's no such thing as consensual sex with an eighth-grade child," Davis said.

Davis and prosecuting attorney Stacy Edwards asked Judge Robert Glusman to give Tomlinson the maximum sentence. Tomlinson was released on his own recognizance and been out of jail at the time of sentencing. However, some people still stood behind the former Marysville Police Department reserve officer. Those who wrote letters asked the judge to be lenient and to allow Tomilinson to remain out of prison. They requested leniency even after Tomlinson was convicted by a jury of sodomy, attempted sodomy and oral copulation of a minor under the age of 16.



Marysville city attorney Brant Bordsen (pictured above, center) described Tomlinson using terms such as "integrity, honesty and hard work." Bordsen said he has known Tomlinson since he was a boy and was one of dozens who wrote letters to the court asking that Tomlinson's sentence be probation. "If anything he might be a little naive," Bordsen said. "He is not a danger or a threat to society."



From the Marysville Police Department Gregory Parks (pictured above, center) and Mark Cummings wrote that Tomlinson had committed no wrong-doing while an officer. Marysville police detective Sgt. Chris Miller (pictured below, center) wrote a letter asking the judge for leniency with the department's letterhead at the top. Deputy district attorney Edwards noted this fact as she addressed the court. The message to the public is "law enforcement doesn't care about them; they only care about protecting their officers," she said. Several other law enforcement officers along with friends and neighbors wrote asking for the judge to be lenient.



Many of the law enforcement officers, friends and neighbors noted how Tomlinson had cared for his grandfather. Tomlinson received the ranch when his grandfather died. They noted how Tomlinson had run the ranch he inherited from his grandfather. They lamented how he was able to turn the ranch into a successful business and get it out of debt. Another letter with a public letterhead asked the judge for probation came from Lake Shastina director of public service Mike Wilson (pictured below, center).



Judge Glusman handed down the lower term sentence. However, he but did not grant probation. "The victim in this case was incredibly vulnerable," he said. Above the bench, Glusman held up a photo portrait of a boy with blond hair. The victim at 14 years old. He had testified in court in January at the age of 24 that Tomlinson had molested him two to three times per week beginning in 2003. The abuse began as he attended middle school and continued through high school. Many of the sex acts occurred while there were other people in the house. The crimes committed by Tomlinson required planning and stealth, Glusman said. "The purpose of prison is punishment," Glusman said.

The court punished Tomlinson with 2 years and 4 months in prison. He will have to serve at least half of that time. He was ordered to pay the victim's family restitution of $11,749.22, and he will have to register as a sex offender for the rest of his life.

---
Reader Pageviews by Country
---
From: Jun 6, 2015 6:00 PM – Jun 13, 2015 5:00 PM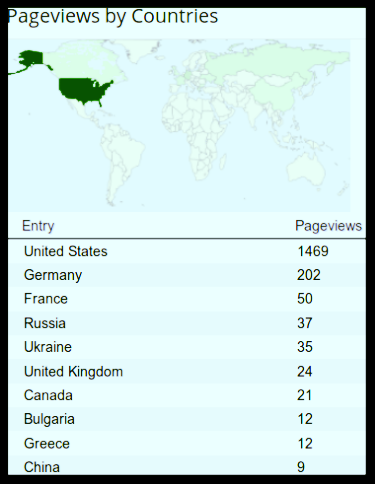 ---
«•
Thank you for visiting Corrupt Justice™. Enjoy our Free Movie Intermission! Don't forget to Bookmark Us & Tell A Friend! We're Global!
•»
---
Movie Intermission!
Ohio v. Michael Brelo ~ 2015

(Brelo Take 5th & Prosecutor Closing)!
---

Description: Cleveland, Ohio – Officer Michael Brelo was charged with two counts of voluntary manslaughter in the shooting deaths of Malissa Williams and Timothy Russell. The original incident occurred on November 29, 2012 which resulted in officers firing 137 bullets at the two who were unarmed. Officers claimed that a gun was seen, but no weapon was recovered.


---
---