↓↓↓↓↓↓↓↓↓ Blog Post Starts Below ↓↓↓↓↓↓↓↓↓
---
Click on Banner to Sell Your Home(s)!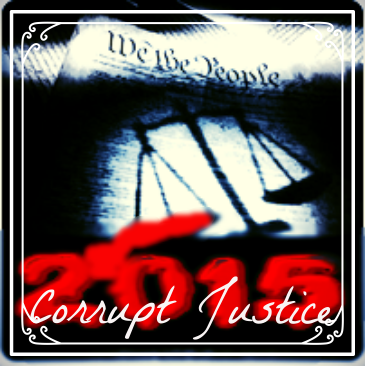 ---
---
"The only good nigger is a dead nigger and they should hang you in the town square to prevent any other nigger from coming in the area."


-- July 2011 Statement by Oakland Public Schools Police Chief Pete Sarna, referring to an African-American police officer.

---
Top News Stories!
Chair Death!
Posted: Thurs., Sept. 24, 2015, 9:46 AM ~ Updated: Thurs., Sept. 24, 2015, 10:24 PM PT




Wilmington, Delaware -- State investigators in Delaware are looking into the fatal shooting by police of a man in a wheelchair, which was captured in cellphone video footage.

The death of Jeremy McDole is being investigated by officials from the Delaware Department of Justice's Office of Civil Rights and Public Trust. The department reviews every incident in which a police shooting results in injury or death.

McDole, 28, was shot on Wednesday by several Wilmington police officers who were responding to a 911 call reporting that he had shot himself, according to authorities.

The graphic cellphone footage, filmed by a bystander, shows an officer approaching McDole on a street and shouting at him to put up his hands and drop a gun. A gunshot can be heard and a person behind the camera says McDole was struck and bleeding. Several other officers then join and make their own commands while McDole struggles in his wheelchair and moves his hands.

At that point, McDole appears to move to reach into the front of his jeans, just before several officers open fire.

No gun, other than those belonging to the officers, is visible in the video footage.

Police said on Thursday they had recovered a .38-caliber handgun that they said had been at his side.

McDole lived in a nearby nursing home, according to the Associated Press. Family members told local media that he had been using a wheelchair since he was shot and paralyzed at the age of 18.

His uncle, Eugene Smith, was among a crowd who gathered at the scene of the shooting on Thursday, the AP reported. "It was an execution," Smith reportedly said. "That's what it was. I don't care if he was black, white, whatever."

Wilmington police chief Bobby Cummings and mayor Dennis Williams gave an update on the response to the shooting at a press conference in the city on Thursday afternoon.

"I'm sorry for the officers and family of Jeremy McDole, as this encounter unfortunately ended with the loss of his life," Cummings said in a statement. "I know that this incident could impact police and community relations, therefore, I will ensure a thorough and transparent investigation will be conducted."

Investigators from the state justice department responded to the scene of the shooting Wednesday to interview witnesses.

Williams promised that a "better grasp of the details" of what happened would be established. "This is a sad and unfortunate situation for everyone involved," said Williams.

A spokeswoman for Williams said the four officers involved in the shooting had been placed on administrative leave.

NUTS!
Posted: Mon., Sept. 21, 2015, 9:46 AM ~ Updated: Mon., Sept. 21, 2015, 6:54 PM PT

Albany, Georgia -- Stewart Parnell, a former peanut executive convicted of knowingly shipping salmonella-tainted peanut butter, was sentenced today to 28 years in prison in what is believed to be the most severe punishment ever handed out to a producer in a food-borne illness case.

Parnell, 61, is the former owner of the Peanut Corporation of America. He was convicted by a federal jury in September of last year of shipping the tainted peanut butter from a plant in Blakely, Georgia, to food producer Kellogg and other companies. The salmonella outbreak that started in early 2009 killed nine people and sickened 714 people in 46 states, according to health officials.

Parnell faced a possible 803 years in prison.

Before the court proceedings began today, Parnell's attorney Ken Hodges told ABC News that the possible life sentence "would not serve any purpose and that we hope the judge will take into account that Stewart is a good man who never intended to hurt anyone."

"He ate the product and fed it to his children and grandchildren," Hodges said.

On Friday in U.S. District Court in Albany, Georgia, Judge W. Louis Sands said Parnell faces a possible prison sentence of 9,636 months, or 803 years. He was found guilty of 70 felony counts. Parnell and his brother, Michael, a food broker, were found guilty of faking results of lab tests that screen for salmonella. His brother faces 19 to 24 years in prison. The plant's quality control manager, Mary Wilkerson, faces five years after she was convicted of obstruction of justice.

PHOTO: Stewart Parnell, is seen in this file photo, Feb. 11, 2009, during a House Energy and Commerce Committee hearing on Capitol Hill in Washington. Mark Wilson/Getty Images

Victims and families of victims of the outbreak are expected to provide impact statements to the court. Among the victims in court are Peter Hurley and his son, Jake. Jake was infected with salmonella in January 2009, when he was 3 years old, after eating Austin Toasty Crackers with Peanut Butter, manufactured by Kellogg. Last year, the pair testified at a congressional hearing for the Peanut Corporation of America about food safety.

PHOTO: Peter Hurley and his son, Jake, walk to the courthouse in Albany, Georgia, Sept. 21, 2015. Jake Hurley was poisoned with Salmonella in 2009 through peanut products from the Peanut Corporation of America.ABCNews
Peter Hurley and his son, Jake, walk to the courthouse in Albany, Georgia, Sept. 21, 2015. Jake Hurley was poisoned with Salmonella in 2009 through peanut products from the Peanut Corporation of America.
more +

Shirley Almer is another victim who became sick after eating a peanut butter snack just a few days before Christmas 2008, when she was recovering from cancer, authorities said. She later died. Today, her son Jeff is in the courthouse.

You got any ...?
Posted: Fri., Sept. 11, 2015, 9:46 AM ET ~ Updated: Mon., Sept. 14, 2015, 4:11 PM PT

STUART, Fla. (WCJB) -- The arrest of a local man is going viral after Martin County sheriff's deputies say a man mistakenly texted the wrong number to sell cocaine.

29-year-old William Lamberson was arrested and charged with possession of cocaine with intent to sell after meeting up with his so-called "hook up" to sell drugs.

Deputies say Lamberson mistakenly texted who turned out to be Captain Brian Bergen who oversees the Martin County Sheriff's Office's Narcotics Unit.

"His first texts were basically address me, 'hey bro, this is Will", what you normally would do," Captain Bergen said.

Bergen says he and the texter exchanged messages off-and-on over the next few week weeks. There was eventually talk about buying marijuana and then cocaine.

"He immediately responded to that, eagerly jumped on it offering up a connection for some good cocaine," Captain Bergen said.

SUSPECT: Hey Bro.
COP: Who is this?
SUSPECT: 'Its Will, remember we met at 7-11' 'LOL"
COP: What's up
SUSPECT: Not much dude wanna smoke so bad u have any green
COP: I don't know you. Send me a pic.
SUSPECT: hey bro what good wit ya
COP: How much to lookin for
SUSPECT: Was just saying whassup lol

Then came the exchange that Bergen said he knew the texter was serious. He got his colleagues to set up a deal and waited until they say Lamberson showed up at an agreed upon location in Jensen Beach.

COP: Lol. Whassup. Chillin here. You got any hooks for sum blow
SUSPECT: I actually do man. Lol
COP: Can you get me an 8
SUSPECT: too =) and it's a solid connect too u looking for a ball
COP: Yah man. Hook a brotha up
SUSPECT: OK I gotchu bro. They're all bagged up in .6 bags that cool
SUSPECT: I just gotta swing thru my boys house. Its not stomped on either

William Lamberson was arrested, and charged with possession of cocaine with intent to sell.

Captain Bergen said he is concerned about what could have happened had Lamberson inadvertently texted a child.

"This was somebody that dialed the wrong number, did not know who I was, did not ask who I was, he was that eager to deliver cocaine to somebody it could have been somebody's child or somebody's kid who he mis-dialed and basically played it the same way I did," Captain Bergen said.

Lamberson remains in the Martin County Jail where he is being held on a $40,000 bond.

---
Late August!
---
Domestic Disputes!
Posted: Wed., August 26, 2015, 9:46 AM ET ~ Updated: Thurs., August 27, 2015, 2:29 AM PT

Sunset, Louisiana (WCJB) -- A Louisiana police officer responding to a call of a man stabbing women was fatally shot Wednesday afternoon, authorities said. DiCapo identified the officer as Henry Nelson, 52. The suspect was identified as 35-year-old Harrison Lee Riley.

One of the women who was stabbed also died, Deputy Sheriff Paul DiCapo of the St. Landry Parish Sheriff's Office said. Shameka Johnson, 41, died of her stab wounds. Two other women were hospitalized. Her sister Surlay Johnson, 34, is in serious condition. They are sisters of the mayor of nearby Grand Coteau, Shaterral Johnson. The third woman is Courtney Jolivette Riley. She is the suspect's wife. She was listed in stable condition.

Riley was hospitalized after fleeing in his car from the house in Sunset, Louisiana. The incident occurred at the hme. He crashed into a convenience store several blocks away, police said. Riley barricaded himself behind an office door but gave up after police used tear gas and broke into the room. The suspect had some irritation to his eyes from tear gas. He was unhurt otherwise.

Sunset is a town of about 3,000 people located some 15 miles north of Lafayette, Louisiana.

Federal Questions!
Posted: Sat., August 22, 2015, 9:46 AM ET ~ Updated: Sat., August 22, 2015, 2:29 PM PT

NEW YORK (WCJB) -- Kevin Downing entered through a side entrance of the Manhattan Federal building on Friday. The armed veteran slipped through the side door of the federal building and shot a security guard in the head. The guard died instantly. Downing then fatally shot himself, police said.

The Manhattan Federal building houses an immigration court; a passport processing center; and a regional office for the Department of Labor. Media sources are learning of new information about an ongoing dispute Downing allegedly had with the Dept. of Labor. Authorities confirm that Downing is a former employee of U.S. Department of Labor and Statistics.

According to a website petition, Downing claimed he was fired by the Department of Labor in 1999 for being a whistleblower and "disclosing inexcusable public waste". He also claimed the agency was blocking him from further employment. Sources say Downing was also a military veteran receiving benefits. He served in the Army Reserve, reaching the rank of captain. Police say these clues may help detectives figure out a motive for this vicious crime.

Police got a search warrant for the shooter's home in the quiet and tucked away Fort Lee community. Disbelief and shock blanketed the Fort Lee community Friday night as neighbors came home to crime tape and heavily armed police surrounding the home of 68-year-old Downing. "I heard a helicopter and I saw these police cars, so I came out here and I just found out, had no idea," a neighbor said. "Neighborly sort of guy, hello and goodbye, that was about it," a neighbor said. "I might have seen him once or twice, but I don't know who he is, I don't know him personally," another neighbor said. "God only knows what happened in his life that pushed him to that point," a neighbor said. "We all have stress in our life and we don't know which string breaks the camel's back."

Downing was most recently working as a real estate broker in Fort Lee. "If he lives right around the corner, it's just crazy that your neighbors could do something like this," a neighbor said.

According to police, Downing had no prior criminal record and now with that search warrant, his house will be carefully searched for devices before the area is deemed secure again.

San Quentin '86ed!
Posted: Wed., August 12, 2015, 9:46 PM ET ~ Updated: Wed., August 12, 2015, 7:29 PM PT

Reseda, CA -- Hugo Pinell was once one of the country's most infamous prisoners. Pinell, 71, a notorious inmate, was part of the deadly San Quentin prison escape attempt in 1971. The convicted rapist was one of the "San Quentin Six." The escape attempt ended the lives of six people. The six included: two corrections officers; three inmates; and George Jackson. Jackson was founder of the Black Guerilla Family prison gang, a corrections spokeswoman said.

Pinell was currently serving his life sentence at New Folsom Prison. The maximum-security facility is also known as the California State Prison, Sacramento. The prison houses 2,300 inmates. New Folsom is separate from the old Folsom Prison. The old Folsom Prison is the state's second-oldest correctional facility behind San Quentin.

Pinell was stabbed to death on Wednesday at New Folsom prison in California. A fellow inmate attacked Pinell on Wednesday in the exercise yard. The stabbing triggered a riot of about 70 inmates, sparking a behind-bars battle. Authorities said the violence broke out around 1 p.m. local time, in a maximum security general population yard of the state prison. Guards were able to contain the melee with pepper spray and warning shots, officials said.

"Inmate-made weapons were used" during the brawl, authorities said. Numerous inmates were wounded. Eleven (11) were treated at an outside hospital for stab wounds. Battalion Chief Antonio Moreno told media sources the El Dorado Hills Fire Department medical team assisted in transporting some of the injured to local hospitals. No staff members were injured.

His prison yard death was a violent end for a brutal criminal. The fearsome inmate was known by the nickname Yogi. Pinell helped cut the throats of San Quentin guards during the 1971 escape attempt. Authorities said he'd already killed another Corrections Officer, R.J. McCarthey. Pinell killed McCarthey less than five months before the failed prison break while locked up in Soledad.

Traffic Fatality!
Posted: Aug. 2, 2015 08:25 PM EDT ~ Updated: Aug. 2, 2015 08:00 PM PDT

Memphis, Tennessee -- Police in Tennessee tonight identified Tremaine Wilbourn as the suspect they are seeking in connection with the fatal shooting of a police officer. Wilbourn is wanted for the murder of a police officer and is considered armed and dangerous. According to the Shelby County Sheriff's Office, the officer was investigating an illegally parked car, late Saturday night. Police announced a $10,000 reward for information leading to his arrest.



Memphis Police Officer Sean Bolton Armstrong spotted an illegally parked 2002 Mercedes in a southeast Memphis neighborhood. He shined his squad car's spotlight into it. The suspect got out of the car and the two scuffled before he allegedly shot the officer. The suspect responsible for the shooting and the driver of the vehicle fled the scene before additional officers arrived, police said. Bolton, 33, was hospitalized and later died.

Memphis Police Director Toney Armstrong said Wilbourn, 29, is out on supervised release for a 121-month federal sentence for bank robbery. Earlier today, police said a person of interest in the case had been taken into custody. However, this evening they said that person was the driver of the vehicle. The driver turned himself in and was later released without charges.


Point 9!
Posted: Jul 31, 2015 04:25 PM EDT ~ Updated: Aug. 1, 2015 11:15 PM PDT

Charlotte-Mecklenburg, NC -- The Police Department reported that an Officer was Charged With DWI After Crashing Patrol Car While on Duty. Police say Officer Richard Andringa has been placed on administrative leave after registering a .09 blood alcohol level in a test he was given after he crashed his police cruiser Friday night.

@ Duece-2!
Posted: Jul 26, 2015 09:25 PM PDT ~ Updated: Jul 26, 2015 11:32 PM PDT

DULUTH, Ga. -- Bobbi Kristina Brown, the 22-year-old daughter of Bobby Brown and the late Whitney Houston, has died at age 22.

A statement issued by the Houston family to media sources reads:


"Bobbi Kristina Brown passed away Sunday, July, 26 2015, surrounded by her family. She is finally at peace in the arms of God. We want to again thank everyone for their tremendous amount of love and support during these last few months."

Brown entered hospice care at Peachtree Christian Hospice in Duluth, Ga. last month. Her admission followed months of hospitalization after being found face-down and unresponsive in a bathtub in her Atlanta-area home on Jan. 31. She shared the home with the man she called her husband, Nick Gordon.

Brown had been at the center of a highly-publicized debate between family members over whether to take the 22-year-old off life support. After initially being placed in a medically-induced coma, Brown was transferred to Emory University Hospital in February, where she remained in a coma, and then a rehab facility in March.

The Fulton County District Attorney's Office has said it is reviewing the Jan. 31 incident following an investigation by the Roswell Police Department.

Release Them!
Posted: Jul 25, 2015 09:25 PM PDT ~ Updated: Jul 28, 2015 07:32 AM PDT



"On August 6, 2009, President Barack Obama nominated Dolly Gee to a seat on the United States District Court for the Central District of California, to fill the seat vacated by Judge George P. Schiavelli, who resigned in October 2008. On October 15, 2009, the United States Senate Committee on the Judiciary referred Gee's nomination to the full Senate. The Senate confirmed Gee by unanimous consent on December 24, 2009. On March 19, 2010, Gee was inducted to the United States District Court. This makes her the first Chinese American woman to serve as an Article III Judge."


LOS ANGELES, CA (WCJB) - The U.S. government is violating a 1997 settlement by detaining unauthorized immigrant children, and an order may be forthcoming to require the release of the minors and parents detained with them, a judge in California has ruled. The ruling on Friday by U.S. District Judge Dolly Gee follows an influx across the U.S.-Mexico border of immigrants from Central America.

The flood of immigrants has slowed from peaks last year, but is still high, Department of Homeland Security Secretary Jeh Johnson said earlier this summer. U.S. officials are holding 1,700 parents and children at three centers, according to media sources.

Gee ordered U.S. officials to present arguments for why she should not issue a ruling to require the release of immigrant children and a parent, usually a mother, detained with the minor. "We are disappointed with the court's decision and are reviewing it in consultation with the Department of Justice," the Department of Homeland Security said in a statement. Department officials plan to respond to the judge's order by Aug. 3, the statement said. The judge's ruling becomes effective in 90 days.

Her 25-page ruling would provide for keeping a parent in custody if the person is a "significant flight risk," and in some cases the decision envisions releasing a child to another family member in the United States. Her ruling is based on a 1997 class-action settlement in an immigration lawsuit brought years before against federal officials. The agreement required the federal government to minimize detention of immigrant children.

The latest ruling on detentions represents a defeat for U.S. immigration authorities, who in court filings argued releasing undocumented immigrant children with their parents encourages families in Central America to undertake the dangerous journey north.

Detainees have testified to overcrowding in U.S. Customs and Border Protection holding cells where they were detained before being turned over to another agency, Gee wrote.

"Children and their mothers were held for one to three days in rooms with 100 or more unrelated adults and children, which forced children to sleep standing up or not at all," wrote Gee, who is based in Los Angeles.

The federal government has taken steps to release unaccompanied immigrant children, often to a parent or relative living in the United States. Last year, more than 68,000 children traveling without a parent entered the country.

But the federal government has held children who came with a parent in special facilities.


Batman Returns!
Posted: Jul 24, 2015 1:25 AM PDT ~ Updated: Jul 24, 2015 1:32 AM PDT

Lafayette, La. -- John Russel Houser (pictured above, center) opened fire with a semi-automatic handgun in a Lafayette, La. movie theater late Thursday. He killed two people and injured nine others. Houser then turned the weapon on himself. Chief Jim Craft told reporters that authorities had identified the shooter 58-year-old Houser. Craft later said that Houser had a criminal record. However, he had not been in trouble with the law recently. He did not elaborate further. Craft added that no motive had been established.

The shooting happened about 20 minutes into a 7:10 p.m. showing of the movie "Trainwreck." Authorities said approximately 100 people were inside the theater at the time. Col. Mike Edmonson of the Louisiana State Police said that there are no other suspects apart from the deceased shooter. He added that police believe the gunman fired shots only at the theater and had not waged an attack anywhere else beforehand.

According to theater attendee Katie Domingue: "We heard a loud pop we thought was a firecracker." Domingue told media sources that she saw "an older white man" standing up and shooting down into the theater, but not in her direction. "He wasn't saying anything. I didn't hear anybody screaming either," Domingue said. Domingue told the source she heard about six shots before she and her fiance ran to the nearest exit, leaving behind her shoes and purse. Emily Mann, 21, was watching the movie while seated with a friend in the second row from the top of the theater. Her father, Randall Mann, told media sources that Emily heard popping noises and saw the gunman standing at the other end of her row.

Jalen Fernell told media sources he was watching the film "Southpaw" with friends in an adjacent theater when he heard the first shots. Initially, he thought they were part of the movie. "About five seconds later, sirens went off and I realized it wasn't the movie," said Fernell, who added that moviegoers were told to leave the area over a loudspeaker. Outside the theater, the 20-year-old said "I saw a woman lying on the ground outside with blood everywhere. She was shot in the leg."

"We didn't know what to do. You're scared to walk through the parking lot. You don't know if the guy's in a car, hiding in the parking lot," Fernell said. He watched as police with assault rifles entered the building and described hearing a barrage of gunshots "like a war going on." Fernell said he heard from a police car radio that six people were down in Theater 14. After more gunshots, he heard that the suspect was down and had committed suicide.

Authorities said they had found the gunman's vehicle with a suspicious package inside. A bomb squad and hazmat team were called in and the area near the theater was evacuated. Minutes later a number of short bursts similar to firecrackers were heard coming from that vicinity. Craft later said that the suspicious object was found to be harmless. Craft said that investigators were investigating possible addresses for the shooter in multiple Southern states as of Friday morning.

Early Friday, Craft said investigators believe the gunman had originally tried to leave the theater by blending in with the fleeing crowd. However, as he attempted to do so, he spotted two police officers who had been in the parking lot and were responding to the reported shooting.

"It looks like he spotted the officers coming in and he turned around and he went against the crowd, and he fired a single gunshot," Craft said. "He was seated in the theater just like everybody else."
"The information we have at this time indicates that he was by himself, sat by himself and the first two people he shot were sitting right in front of him," the chief added.

Police said they had closed other theaters in the area as a precaution. State and federal personnel were on hand to assist in the investigation.

Craft said that one of the injured victims was in critical condition. The ages of the wounded ranged from the late teens to early 60s. Louisiana Gov. Bobby Jindal said that one victim had been released from a local hospital. Jindal said a teacher who was in the theater was injured by the shooting. Despite being injured the teacher pulled a fire alarm to alert others. Jindal arrived at the scene approximately two hours after the shooting. He praised the response of local law enforcement and asked for prayers on behalf of the victims. "The best thing anybody can do right now is to think about them, pray for them, shower them with your love is the most important thing we will get through this," Jindal said. "We will get through this. We are a resilient community. This is an awful night for Lafayette. This is an awful night for Louisiana. This is an awful night for the United States."

The Louisiana shooting occurred almost exactly three years after James Holmes entered a crowded movie theater in suburban Denver and opened fire during the premier of "The Dark Knight Rises", killing 12 people and injuring 70 others.

Flagged!
Posted: Jul 21, 2015 7:25 AM PDT ~ Updated: Jul 25, 2015 12:42 AM PDT

Mississippi -- Mississippi authorities are investigating a car crash that killed an outspoken advocate of the Confederate flag. Anthony Hervey, 49 (pictured above, center) the author of "Why I wave the Confederate Flag: Written by a Black Man," died on Sunday while returning home to Oxford, Mississippi. He attended a Confederate flag rally in Alabama, media sources reported. The Mississippi Highway Patrol said the accident was under investigation but gave no further details.

A companion in Hervey's car told Mississippi investigators he swerved on a state highway to avoid another vehicle that had pulled alongside them. The companion, who was not badly injured in the crash, said Hervey yelled something at the people in the other car, which then drove to the passenger side of their vehicle. A Mississippi newspaper said the companion told investigators it appeared they were being chased. The SUV eventually veered off the road and rolled several times, according to the reports. Hervey died of injuries sustained in the wreck.

In South Carolina, racial and cultural tensions have peaked since nine African-Americans were killed in a historic Charleston church by a white gunman who appeared to be heavily influenced by the Confederate flag. The flag has been a flashpoint for racial tensions for decades. Supporters say it is a symbol of Southern heritage, while opponents argue it represents slavery and racism. The South Carolina state legislature subsequently voted to remove the flag from the State House grounds, where it had flown since 1961.

Vanished!
Posted: Tues. July 14, 2015 09:51PM ~ Updated: Monday, July 20, 2015 10:41AM PDT

REDDING, Calif. – Matthew Graham's 6-month-old daughter went missing from his Happy Valley home in Shasta County on July 2. He vanished while officers searched for his missing infant daughter. He later stole a car at gunpoint. Graham, 23 (pictured above, center) was later killed by deputies Monday (July 13) during a shootout. Authorities said he was killed in Dunsmuir following a chase after he stole a couple's car.

Graham became a person of interest after giving inconsistent statements to investigators. Police say Graham stole a semi-automatic gun from his mother Saturday after hearing that the search for his daughter had turned up a possible lead. Graham was seen buying cigarettes at a Lake Shasta convenience store on Sunday. He turned up at Michael Prado's house a few miles away on Monday morning.

Prado said Graham robbed him and his wife of their car Monday morning. Prado went outside to fetch his newspaper about 6:15 a.m. Monday. He noticed the gate to his backyard was open. While checking on his backyard, he noticed that cushions were missing from patio furniture. Graham allegedly slept in the yard of their Shasta Lake home overnight. Prado said it appeared that Graham used the patio furniture cushions as a bed and slept in a side yard. Moments later Graham confront him and his wife. "He said, 'Don't be scared. I'm afraid too,'" Prado said. "Stay together."

Prado retrieved his car keys. Graham made him start the 2007 Buick Lucerne while keeping his wife at gunpoint in the car port. He then drove off after warning Prado to wait until noon before calling authorities. However, moments later Prado called 911. Authorities traced the car through its navigation system and chased it 48 miles north to Dunsmuir. The Siskiyou County Sheriff's Department said Graham exited the vehicle and holed up in a nearby garage. He was shot and killed after exchanging gunfire with authorities. An hour later, the Siskiyou sheriff reported shooting the driver of the Buick, but his name wasn't released for several hours.

The girl, Ember, remains missing.

Nude Chandler!
Posted: Mon. July 20, 2015, 5:04 PM ~ Updated: Tues. July 21, 2015, 10:04 PM PDT




Chandler, AZ -- In March 2015, Esmeralda Rossi was handcuffed her in her home by Officer Doug Rose of the Chandler Police Department. She was naked and her daughter was present. Esmeralda Rossi's claims are bolstered by phone and body-camera videos of the incident. They show Officer Doug Rose handcuffing a nude, crying Rossi as she attempts to cling to her towel.

A Chandler Police Department internal investigation of the incident found that Rose entered the residence illegally. It also found that he "failed to document important facts of the investigation." However, it is unclear whether the report will hold much weight. Rose retired prior to the investigation being presented to his chain of command.

The incident began with a domestic-disturbance call between Rossi and her soon-to-be ex-husband, according to the internal investigation. Rose first contacted the man and then drove to a separate house to contact Rossi. Rossi said she had been in the shower when the police showed up. Her daughter yelled for her to come to the door. She said she just grabbed the towels, thinking it would be a short conversation.

The documents relay the ensuing scene as viewed via body-camera video, which was worn by an accompanying officer. The video begins with Rose speaking to Rossi from her front door. Rossi soon walks back into the apartment. Rose follows her inside. An argument soon ensues in Rossi's kitchen. Rose is seen grabbing Rossi's arm and telling her she's under arrest.




In another video shot by Rossi's 15-year-old daughter, Rose turns Rossi around toward the counter, with the towel only covering the front of her, and places her in handcuffs. The daughter, meanwhile, is heard screaming throughout the video, "What is wrong with you?" Rose then lectures Rossi on domestic violence and eventually instructs her daughter to remove the handcuffs. "That was even more degrading, more humiliating," Rossi said of her daughter's interaction.

Rose's police report of the incident fails to note the arrest or use of force in any capacity, according to the internal report. Rossi said in a recent interview. "Not only did he lie in the police report, he stuck to his story." His report also noted that Rossi "dared" him to arrest her, a detail that, according to the internal investigator, was not supported by the video. "I'm over my kitchen counter, he cuffs me, his bottom is to my naked bottom," Rossi said in the interview. "When I'm trying to fall to the floor, then he steps back, kind of laughs and giggles, 'You're naked.'" "He was caught in the corner badly."

Rossi is planning to sue the Chandler Police Department. Rossi said she decided to pursue legal action on behalf of her daughter, and the emotional trauma the incident caused for her. "I wanted to turn it around and say, 'We're not helpless,' " she said. "We're gonna make this right." One of Rossi's attorneys, said they expect to file with the city a notice of claim, a precursor to a lawsuit, in the next several days. He said it's not clear how much they will ask for in damages, but he said their allegations will include excessive force, entering of premises without authority and emotional distress.

A Chandler police statement confirmed Rossi's complaint and Rose's retirement. Police said they immediately started an internal investigation. Officials declined to comment further, citing possible pending litigation.

---
Reader Pageviews by Country
---
From: July 13, 2015 6:00 PM – July 20, 2015 5:00 PM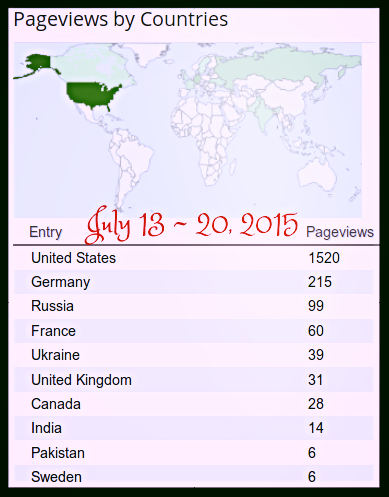 ---
«•
Thank you for visiting Corrupt Justice™. Enjoy our Free Movie Intermission! Don't forget to Bookmark Us & Tell A Friend! We're Global!
•»
---
Movie Intermission!
Murder on a Sunday Morning

Un coupable idéal (2001)
---

Description: Jacksonville, Florida – Jacksonville, Florida – On May 7, 2000, in the parking lot of the Ramada Inn in Jacksonville, Florida, 65-year-old Mary Ann Stephens is shot in the head before her husband's eyes. Ninety minutes later, 15-year-old Brenton Butler is arrested. For the investigators and the media it's just another messed-up youth, just another wasted life.

---
---