↓↓↓↓↓↓↓↓↓ Blog Post Starts Below ↓↓↓↓↓↓↓↓↓
---
Click on Banner to Sell Your Home(s)!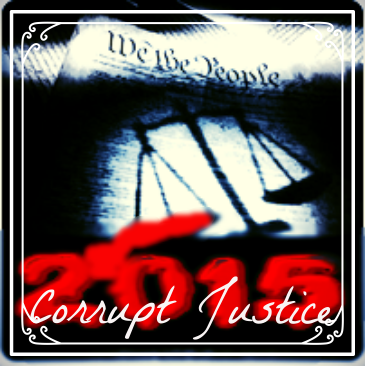 ---
---
"The only good nigger is a dead nigger and they should hang you in the town square to prevent any other nigger from coming in the area."


-- July 2011 Statement by Oakland Public Schools Police Chief Pete Sarna, referring to an African-American police officer.

---
Top News Stories!
Father of Child Sex!
Posted: 2:03 p.m. EST November 25, 2015 ~ Updated: 12:59 a.m. PST November 26, 2015

ST. PAUL, Minn. -- Father Finian McDonald (pictured above, center) who for years worked as a counselor at St. John's University, had sex with at least 200 people and paid child prostitutes for sex while abroad, according to documents released on Tuesday.

Attorney Jeff Anderson released the personnel files of five monks and priests who were part of St. John's Abbey in Collegeville.

The five, including two who are now deceased, were previously listed by St. John's Abbey as credibly accused of child sexual abuse. Anderson said the redacted version of the posted on his website, show that priests who admitted battles with sexual urges still had access to potential victims.

"What the files show us is a culture of permissive access by known offenders," said Anderson, who for decades has represented child sex abuse victims in lawsuits against the Catholic Church and other institutions.

Among the documents was a 1992 psychological evaluation of McDonald.

According to the psychologist who authored the report, McDonald breaking his oath of celibacy and had sex with as many as 15 college students.

McDonald also admitted to the psychologist that he had stolen from church collection plates and paid young male prostitutes for sex while working in Japan. Anderson contends the McDonald continued to have access to young Catholics until five years ago.

"And he admits in the file an attraction to boys as young as 12, with no ability to control his sexual impulses," Anderson said.

The other files Anderson released Tuesday related to Frances Hoefgen, Bruce Wollmering, Richard Eckroth and Tom Gillespie. Eckroth and Wollmering are now deceased, and St. John's Abbey said that the other three are in situations where they're closely supervised.

In a statement posted online this week, St. John's Abbey said the files were turned over voluntarily in the interest of transparency and to further healing of the victims.

"The huge majority of the documents in each of these files acknowledges the very real failures of some monks while showing each of the accused monks as a fallible, relatable person," the statement read, in part.

Anderson's caseload grew considerably after Minnesota lawmakers passed the Child Victim Act in 2013, when opened up a three-year window for people who at least 24 years old to file sex abuse civil suits regardless of how much time had passed since the offense.

That window will close May 25, 2016, at which time Minnesota will revert back to the old six-year statute of limitations for such civil lawsuits. That's why Anderson is asking other victims of priest sex abuse to come forward as soon as possible.

---
---
"And when I say the clock is ticking there is yet but six months yet for survivors to find their voice, share their secret, and come forward and do something," Anderson told reporters.

"They don't have to use their name, and it can remain private and non public."

Anderson Tuesday was joined by abuse survivor Troy Bramlage, who began as a John Doe client in a lawsuit against St. John's Abbey and Father Allen Tarlton. The lawsuit, based on abuse that occurred in 1977, was settled out of court last year.

Bramlage urged other survivors to come forward and contact a therapist or an attorney before the May 25 deadline.

"The guilt that we feel as survivors does not belong to us," Bramlage said. "It belongs to the person that did this to us. And the shame belongs to the people that covered it up, behind us."

One of the priests whose file was released, Frances Hoefgen, was tried for sex abuse in criminal court last spring in Dakota County, but was acquitted by the jury. Anderson was disappointed that the trial judge wouldn't allow the jury to hear from other alleged victims.

"It was a real kick in the gut," Anderson remarked. "I mean it was heartbreaking for those survivors who were prepared to testify."

The Hoefgen personnel file includes a cancelled check for $28,000 and a reference to a payment of $30,000. Anderson contends the money was paid to Hoefgen to encourage him to leave the priesthood.

"Here they're paying offenders to be quiet, keep quiet and walk away quietly."

But St. John's Abbey disagrees with that characterization, and argues there's no evidence in the files that the abbey tried to cover up any allegations of abuse.

Murder One!
Posted: Nov 24, 2015, 2:17 PM ET ~ Updated: Nov 27, 2015, 10:54 PM PT

CHICAGO, ILL. — Officer Jason Van Dyke (pictured above, center) was ordered held without bond Tuesday. He is charged with 1st degree murder in the shooting death of Laquan McDonald, 17. Prosecutors laid out their case against Van Dyke in court. Prosecutors claim that of eight responding officers, Van Dyke was the only one who felt inclined to use force — and use it 16 times. The documents provided by prosecutors describe an exchange between Van Dyke and his partner after the officer shot at McDonald 16 times over about 15 seconds. The partner is identified as Officer A:

"Officer A reported that there was a brief pause in the shots when he looked at defendant and saw that he was preparing to reload his weapon. Officer A could hear McDonald struggling to breathe, told defendant to hold his fire."

Read the state's case against Van Dyke here:



State of Illinois v. Jason Van Dyke (Murder ~Proffer) by Leegal Counsel
---
Subway Twin!
Posted: Nov 20, 2015, 2:17 PM ET ~ Updated: Nov 21, 2015, 10:54 PM PT

SACRAMENTO, CA (WCJB) -- Joshua Vasquez, 31 (pictured above, center) is accused of sexually assaulting an elementary school student. The investigation into Vasquez began Tuesday when he was accused of sexually assaulting a student at Mark Twain Elementary School. The Sacramento Police Department said he was arrested Friday. Vasquez was arrested at police headquarters and booked into Sacramento County Jail for oral copulation with a victim less than 10 years old.

Vasquez was a leader for the after-school program "START". He also worked part-time for the city of Sacramento. When the allegations came to light Tuesday, Vasquez was released from the Sacramento City Unified School District. He was placed on administrative leave by the city. He resigned from his position with the city Friday.

The ongoing criminal investigation into Vasquez is being conducted by the Sex Assaults and Child Abuse Unit. Investigators believe there is a possibility that there are additional victims related to the case.

Homicidal Paedophilia!
Posted: Nov 20, 2015, 2:17 PM ET ~ Updated: Nov 21, 2015, 12:54 AM PT

Scottsville, Kentucky -- Timothy Madden, 38, of Scottsville, has been arrested for allegedly sexually assaulting and murdering 7-year-old Gabriella "Gabby" Doolin (pictured above, center). Gabby was found dead after going missing last Saturday at a football game in Scottsville, Kentucky. The suspect was taken into custody by the Kentucky State Police Friday morning. Madden is charged with kidnapping, rape, sodomy and murder, police said. He is slated to be processed and lodged in Kentucky.

At a press conference in Bowling Green on Friday Trooper Barry Eaton said police are not releasing other details on the case, including the cause of death. A preliminary autopsy report ruled the girl's death a homicide. Eaton said the investigation is still ongoing. Eaton said Madden knew the Doolins. "I know they were acquaintances, I don't know how in-depth but they do knew each other," he told media sources.

The Doolins were at a pee-wee football jamboree on Saturday when Gabby went missing at 7:40 p.m. At approximately 8:05 (25 minutes later) a search volunteer spotted her body in a wooded area on the edge of the Allen County Scottsville High School. The location of her body is about 400 yards from the school's football field where she was last seen alive.



It was not immediately clear if Madden had representation. He has not yet made a court appearance. Madden (pictured above, center) is being held without bond. Media source couldn't immediately reach Madden's family.

Lamb Hunter!
Posted: November 19 at 11:29am ~ Updated: Nov 21, 2015, 1:45 AM PT

Indiana -- Former Subway spokesperson Jared Fogle pleaded guilty to child pornography and additional sex crime charges on Thursday, though it was defense psychiatrist Dr. John Bradford who initiated gasps in the court room. According to Bradford's analysis, Fogle became "hypersexual" after losing more than 240 pounds while constantly consuming Subway sandwiches.

"Once he lost weight, it seemed as though in a short time he had hypersexuality," Bradford said during the sentencing, according to the Indianapolis Star. Bradford added that Fogle "battled" an eating disorder throughout his college years, resulting in his decision to slim down via the Subway diet before eventually becoming the face of the company. The psychiatrist confirmed that Fogle experienced "mild or infrequent fantasies about pre-pubertal children." However, the ultimate diagnosis was "mild pedophilia."

Fogle's attorneys insist that the disgraced Subway celebrity is "profoundly sorry for what he has done," adding that he apparently suffers from the aforementioned hypersexuality and "alcohol abuse/dependence." Though his attorneys were seeking a five-year prison sentence, Fogle was ultimately sentenced to 15 years and eight months in prison on Thursday, according to the Associated Press.

Posted: Oct 29, 2015 1:00 AM ET ~ Updated: Oct 28, 2015 11:00 PM PT


"I had a little boy. It was amazing!"


-- Subway pitchman Jared Fogle
Zionsville, Ind. -- Subway pitchman Jared Fogle was caught on secretly recorded audio tapes boasting of his sexual attraction to children. He said wanted to travel "across the world" to fulfill his desires. The married father of two told Rochelle Herman-Walrond:


"I would fly us clear across the world if we need to. To Thailand or wherever we want to go. If we're gonna try to get some young kids with us it would be a lot easier."

At one point, Herman-Walrond asked him about being with children. Folge responds:


"I had a little boy. It was amazing," the 38-year-old Fogle said. "It just felt so good. I mean, it felt — it felt so good."

She also asked him which he preferred — young girls or young boys. Folge responds:


"Both of them."

Herman-Walrond is a former Florida journalist. She befriended Fogle so she could expose his sexual abuse of children. The recordings and an interview with Herman-Walrond are scheduled to be aired Thursday and Friday on a television show.

Fogle then asks her disturbing questions about her own kids. He asks:


"Are there any of your kids' friends that you think are pretty hot? What if we put a camera in your kids' room, would they be OK with that?"

Herman-Walrond told media sources she came to view herself as a victim as well after enduring the lurid interviews. "I had to be two separate people in order to continue on with this investigation," she said.

Herman-Walrond first met Fogle in 2006 when he was a guest on her radio show. She says he shocked her by saying middle-school girls were "hot." She subsequently taped the conversations that she later turned over to the FBI. The tapes led to criminal charges against Fogle and his ouster as Subway's rep.

Fogle paid out $1 million to 10 of his 14 victims after pleading guilty to child-pornography and sex-crime charges. He faces between 5 and 12¹/₂ years behind bars. His wife, Katie, filed for divorce shortly after the scandal erupted.

Music, Boys & Porn
Posted: Nov. 19, 2015 at 12:34 PM PT ~ Updated: Nov. 19, 2015 at 08:52 PM PT

STOCKTON, CA — Timothy Walth, 30 (pictured above, center) was a Stockton music teacher. He was a music teacher at Tully C. Knoles Elementary School in the Lincoln Unified School District. The school listed his course instruction as Beginning String and Beginning Choir instructor for fourth-graders. He was placed on compulsory leave in October. Compulsory leave is an unpaid leave. A Google Plus account associated with Walth's name said he attended Lincoln High School from 2000-2003. The account indicates he studied at California State University, Sacramento.

Walth's account also lists him as a musician for the First Congregational Church of Stockton. Walth turned himself in to Stockton Police last month after accusations surfaced that he was involved in an inappropriate relationship in 2012 with a 13-year-old boy he met at church. The church has said he is no longer involved with its music program. No charges have been filed regarding those allegations.

Walth now stands accused of posting semi-nude photos of himself on the social media website Tumblr. Under the username "TrebleMaker" on Tumbler, his page contained several pictures of himself in various poses wearing only a shirt. Walth briefly appeared before Judge Ronald A. Northrup on Thursday morning for a continued arraignment on charges of possessing obscene images and contacting a minor with intent for sex. He will now appear before a judge on Dec. 15, 2015, for further arraignment. Prosecuting attorneys said the case still is in its "discovery" phase.

Chief Deputy District Attorney Kristine Reed with the child abuse and sexual assault unit requested the continuance Thursday morning. Reed spoke after Walth's appearance. He said: "Because (Walth) had retained his own counsel, we still need to hand over what we have to (the attorney). We just need some more time to give him everything so we can proceed."

Reed said Walth had retained a criminal defense attorney from Modesto. The new attorney is the same one who represented Ethan Morse, the son of Merced County District Attorney Larry Morse II, last year. Morse was accused of driving a getaway vehicle during a 2013 shooting in Atwater. His attorney was able to get the charges dismissed when prosecutors could not prove their case, according to his website. The new attorney was unavailable for comment Thursday.

Erapist!
Posted: 05:52 PM CST Nov 13, 2015 ~ Updated: Nov 19, 2015, 07:22 PM PT

EDINBURG, TX - A Texas Jury sentenced Erasmo Mata Jr. (pictured above, center-right) to four years in prison and a $5,000 fine. The former Pharr police officer was found guilty of sexual assault a child on Friday. Mata Jr. was accused of sexually assaulting a teenage girl back in 2013. Mata was convicted of one count of sexual assault of a child. The 26-year-old was acquitted of the other sexual assault charge against him. Prosecutors said he met the girl while on patrol at an apartment complex. Mata's bond was revoked following his conviction. Mata was fired from the Pharr Police Department.

Mike's Baby!
Posted: Nov 9, 2015, 03:45 PM ET ~ Updated: Nov 15, 2015, 02:22 PM PT

SACRAMENTO, Calif. (WCJB) — On Friday a California jury convicted Ka Yang, 34 (pictured above, center) of first-degree murder and assault. Yang went on trial for the microwave oven death of her 1-month-old daughter. The jury rejected her argument that she was in the midst of a seizure and didn't know what she was doing. Yang is married and has three other children. Prosecutors say Yang put her daughter, Mirabelle Thao-Lo, in the microwave at her Sacramento-area home in March 2011. The baby was in the microwave for 2½ to 5 minutes. The girl suffered what authorities said were extensive thermal injuries.

She initially told investigators that she blacked out while working on the computer with Mirabelle in her arms. She claimed that she woke up on the ground with the baby injured next to a space heater. Yang had a history of seizures. However, paramedics did not find her to be disoriented when they arrived, according to a police affidavit. Investigators who arrived at the scene found the girl burned from head-to-toe and her pacifier in the microwave. The baby's pajamas and hair were not singed, according to the affidavit. When detectives pointed out inconsistencies in her story, Yang later acknowledged she lied and said she might have a split personality, the affidavit said.

Yang's attorney said after the verdict that she was disappointed. "Ms. Yang suffers from epilepsy. She had an epileptic seizure. It was not deliberate conduct," the attorney said. Yang is facing 26-years-to-life in prison. She is scheduled to be sentenced in December.

Murder Duece/$1M!
Posted: Nov 9, 2015, 03:45 PM ET ~ Updated: Nov 14, 2015, 02:12 PM PT
PHOTO:
Jeremy Mardis, 6, died after law enforcement officers allegedly shot his father's vehicle.

Marksville, Louisiana -- Derrick Stafford (pictured above, center-right) and Norris Greenhouse Jr. (pictured above, center-left) both law enforcement officers, were charged in the killing a 6-year-old boy. Jeremy Mardis, 6, died after the two law enforcement officers allegedly shot up his father's vehicle. They fired multiple shots at Chris Few's car in Marksville, Louisiana on Wednesday (Nov. 4). Stafford and Greenhouse Jr. have both been charged with second-degree murder and attempted second-degree murder. Both are each being held on a $1 million bond.

State District Judge William Bennett held the closed bond hearing today at the jail where the officers are being held. District Attorney Charles Riddle recused himself from the case during the hearing. Greenhouse's father has worked as an assistant prosecutor in the District Attorney's office for more than 13 years. Their personal relationship would be a "conflict with the fair and impartial administration of justice." According to the recusal order, the state Attorney General's office will now take over the prosecution of the case as a result.

The circumstances surrounding the shooting are still under investigation. Specifically, why the officers were trying to stop Few's car, is still under investigation. Few was driving in the vehicle with son Jeremy, when the boy was fatally shot in the incident. Few was wounded and is still being treated for his unspecified injuries. A representative for the Alexandria Rapides Regional Medical Center confirmed to media sources that Few is now in fair condition.

Stafford and Greenhouse were two of four law enforcement officers who were on the scene at the time of the shooting. State police reported that Stafford is a full-time lieutenant with the Marksville Police Department. Greenhouse is a full-time city marshal. State police said both were working part-time as deputy marshals in Marksville's Ward 2 when Tuesday's shooting occurred. However, they are the only two believed to have fired their weapons. Superintendent of the Louisiana State Police Col. Mike Edmonson held a news conference Friday night in Baton Rouge when the officers were arrested. He said: "Nothing is more important than the integrity of this badge. Tonight, the badge has been tarnished by these two individuals."

The funeral for Mardis is being held this afternoon in Hattiesburg, Mississippi.

Posted: Nov 7, 2015, 12:52 AM ET ~ Updated: Nov 7, 2015, 05:12 AM PT

Marksville, Louisiana -- Jeremy Mardis, age 6 (pictured above, center) and autistic, was shot and killed. His father, Chris Few, was wounded when officers opened fire on their vehicle on Tuesday night. The shooting occured in the central Louisiana town of Marksville. Louisiana authorities have arrested two of the four officers involved in the shooting.



Col. Mike Edmonson is the head of the state police announced. In a late Friday night press conference he gave few details of what exactly unfolded Tuesday night. Edmonson said the two officers are being booked on charges of second-degree murder and attempted second-degree murder in the shooting. Edmonson identified the two officers as Norris Greenhouse Jr. (pictured above, center-left) and Derrick Stafford (pictured above, center-right). Edmonson said both officers were working secondary jobs in Marksville as marshals when the shooting happened.

He would not say what led authorities to arrest the officers. Edmonson made his disgust clear regarding body camera footage that was recovered from the officers. He said: "It is the most disturbing thing I've seen, and I will leave it at that." Edmonson said earlier that no weapon was found in the vehicle. When Edmonson was asked whether he anticipated any more arrests, he said: "We'll see where it takes us." The two other officers involved in the incident have not been charged.

State police have been investigating the Tuesday night shooting. The shooting raised questions almost from the start. State police are combing through forensics evidence, 911 calls, conducting interviews and reviewing the body camera footage, Edmonson said, as the investigation continues. It's still unclear what led police to pursue Few and what triggered the shooting. The parish coroner said earlier this week that the officers were serving a warrant on Few when he fled. However, Edmonson later said he had no information about a warrant.

Morris German is Few's 57-year-old stepfather. He has accused the marshals of indiscriminately opening fire on the vehicle. German said Few was heavily sedated, unable to talk and has bullet fragments lodged in his brain and lung. He described Few as a loving father and added the man's son "was his whole life." German added that the 6-year-old had been diagnosed with autism. He described him as a delightful child who "loved everything, everybody." German said the boy had no siblings and the family had recently moved to Marksville from Hattiesburg, Mississippi. "I know a 6-year-old should not have been shot," German said.

Operation Wolf Hunter!
Posted: Oct 27, 2015 9:54 AM ET ~ Updated: Oct 27, 2015 09:18 PM PT

Okaloosa County, Fla. -- Operation Wolf Hunter began October 21 and concluded the morning of October 27. The operation netted a total of 16 arrests. Undercover investigators went online to various chat forums searching for individuals who were looking for sexual activity with a child. All suspects are charged with Traveling to Meet a Minor and Using an On-Line Service to Lure/Entice a Minor.

Operation Wolf Hunter Arrests:

• James Patrick Applegate, DOB 03/22/1986
Address: 1918 W. Mistral Lane, Mary Esther, FL
• Ali Khaleel Huthail, DOB 05/07/1991
Address: 166 N. Fox Avenue, Panama City, FL
• Jacob James Brenner, DOB 03/23/1988
Address: 1809 Natures Way, Gulf Breeze, FL
• Michael Bradley Christmas, DOB 12/23/1982
Address: 1154 Lost Trail, Fort Walton Beach, FL
• Adam Chay Bairos, DOB 05/04/1994
Address: 133 Menzel Street, Valparaiso, FL
• William Max Gage Calton, DOB 11/21/1989
Address: 138 Menzel Street, Valparaiso, FL
• David Allen Royce, DOB 12/11/1983
Address: 7 Caswell Branch Road, Freeport, FL
• Garrett Thomas Richards, DOB 09/01/1996
Address: 90368 Room A220, Hurlburt Field, FL
• Tejay Landon Aplin, DOB 01/26/1990
Address: 400 E. 19th Street, Panama City, FL
• Darin Roger Paddie, DOB 09/23/1994
Address: 304 Reeves Street, Niceville, FL
• Chad Michael Keiser, DOB 05/14/1978
Address: 6110 Cypress Point Drive, Panama City, FL
• Robert Donald Lawson, DOB 10/22/1996
Address: 15988 S. Hwy 29, Andalusia, AL
• Cameron William Ahlsen Girard, DOB 11/25/1987
Address: 101 SE Waynell Circle, Fort Walton Beach, FL
• David McLeod, DOB 07/01/1987
Address: 100 8th Avenue, Shalimar, FL
• John Joseph Schreiner, DOB 04/27/1987
Address: 57 Robys Drive, Mary Esther, FL
• William Myrick, DOB 02/01/1943
No Address Available

NYPD Exposed!
Posted: Oct 23, 2015 9:54 AM ET ~ Updated: Oct 27, 2015 04:48 PM PT

New York City -- Steven Esposito (pictured above, center) is a 56-year-old retired New York City Cop. Esposito was arrested after he pulled out his penis and started stroking it in front of a woman on a New York City subway. A man followed him while recording his conduct. Esposito then pulled a gun on the man (who followed him while recording) stating" "[T]urn around and mind your own fucking business." Esposito was arrested as a result of the eight-second video.

The video was posted on several New York City news sites. Viewers and Readers were urged to contact police if they recognized him. Media sources dubbed him "the Midtown Masturbator." It turns out that "the Midtown Masturbator" was retired NYPD Officer Steven Esposito. Esposito admitted to pulling out his penis. However, he claims he was only peeing on the subway platform in Midtown, not masturbating. Media sources have now dubbed him as "Esposito the Exposer."

Esposito also admitted to pulling out his gun on the man. He was charged with misdemeanor public lewdness and menacing on Wednesday. He was released without bail. Esposito is scheduled back in court on December 1.

New York City has some of the strictest gun laws in the country. Esposito was allowed to carry a gun after he obtained "good guy letter" from the NYPD. He is also collecting a pension. NYPD cannot distance themselves from him as much as they would like.

It has not been rare for a cop to be caught masturbating or exposing themselves in public. Last month in coast-to-coast incidents, a San Jose, California cop and a Boston, Massachusetts cop were arrested for masturbating in public. A New Jersey cop named Jason Miller was arrested earlier this year for pulling men over and placing his exposed genitals in their faces. He would then let them go without writing a ticket. Miller accepted a misdemeanor plea deal that did not require him to register as a sex offender.

In 2014, a Los Angeles police officer named Ryan Eric Galliher was arrested after he was seen walking up to several victims, pulling down his pants and exposing himself. In the same year, a New Jersey cop named Benito Gonzalez was arrested for masturbating in a Starbucks. He pled guilty earlier this year to lewdness charges. He was allowed to retire.

Meat Hunter!
Posted: Oct 19, 2015 1:00 AM ET ~ Updated: Nov. 2, 2015 09:50 PM PT

Missouri -- A Chesterfield, Missouri cop with an oral fixation for penis was able to convince 60 straight men to come to his home for fellatio. Chesterfield police officer David Cerna would place an ad on Craig's List posing as a woman. He would send men online photos of a woman. He would tell them that she wanted to perform oral sex on them. The men would get aroused and make arrangements to meet the woman at her home.

Once the men showed up, they'd learn that the woman was shy and did not want to show her face. The men would then stick their penis through a hole in a door as Cerna kneeled on the other side. He would then perform oral sex on them. Sixty men in 18 months fell for this ruse. The Missouri cop would video record the sex acts and post them online on a gay porn site he ran.

Cerna would also arrest boys and transport them to the police station. Once there he would take them in a backroom and frisk them thoroughly by fondling their genitals. Cerna then exposed the boys genitals so they would be recorded by a secret camera. Cerna also set up a video camera in the bathroom of a local gas station to provide material for his website.

The gas station camera is what led to his arrest. A local television reporter began investigating a secret camera found in the Mobil on the Run gas station. The reporter then informed police about the camera. The police began investigating and tracked the camera to their fellow officer. The investigation by police led to videos of the minors and videos of the men who fell for the fellatio-through-the-door ploy.

Cerna had been on the force for six years. He was arrested and fired. He is now facing a litany of charges. Those charges include invasion of privacy charges (related to the videos from the Craig's List hookups); and sexual exploitation of a minor (stemming from the boys he secretly recording while fondling their genitals).

Cerna, 34, pled guilty to the invasion of privacy charges. He has yet to attend trial for the sexual exploitation charges.

Natchitoches!
Posted: Oct 17, 2015 9:54 AM PDT ~ Updated: Oct 24, 2015 12:58 AM PDT

Natchitoches, LA Robert Barthelemy (pictured above, center) is a Former Natchitoches police officer. Barthelemy was indicted on Sept. 9, 2013 on charges of first degree murder; second degree kidnapping; and home invasion. Investigators say Tony Procell was forcibly taken from his Sabine Parish home by Barthelemy at gunpoint. Procell's body was found 5 days after his disappearance in a shallow grave in the Kisatchie National Forest. Barthelemy and Procell had served in the National Guard together. Prosecutors have said the killing was the result of a dispute over a woman.

Barthelemy initially pleaded not guilty to the charges. He later changed his plea to not guilty by reason of insanity. Barthelemy was tried for first degree murder. The trial lasted 6 days. Barthelemy's defense attempted to convince the jury that he killed Procell because he had Post-Traumatic Stress Disorder (PTSD). Barthelemy and Procell both served in the same battalion during his second tour in Iraq.

Barthelemy was found guilty Thursday. It took the jury 2 hours to return a guilty verdict late Thursday night. Victim impact statements were heard as the sentencing phase got under way on Friday. The plea deal was taken Saturday morning. Procell's family was approached with the plea bargain in which Barthelemy gave up the right to appeal and accepted it. Barthelemy will spend the rest of his life in prison without parole.

Barthelemy's attorney described Barthelemy as a soldier broken by war and tormented by haunting memories of combat. He blames PTSD for eventually leading Barthelemy to kill Procell. Barthelemy believed Procell had impregnated his estranged wife. The attorney called the life sentence a "good result," considering his client was facing the possibility of the death penalty.

Procell's Family left a statement on the Justice for Tony Procell page on Facebook:


"'Please know that we, as a family, gave him his sentence and we are happy with our decision. Also know that with this sentence he has waived his right to appeal the case in any manner. Unlike some families experiencing similar tragic circumstances we will not be tied up in endless trials for years to come. We can finally have the closure we hoped to have. There are no winners here. While we are happy with the outcome we would give anything to have our sweet angel back in our lives. We'll miss him. Everyday for the rest of our lives we'll miss him. But we can know that as each and everyone of us wishes him the peace he deserves that he's shining down upon us affirming our wishes with a great big "roger that!"'"

The jury, which was selected in St. Landry Parish due to pre-trial publicity and has been dismissed.

Below the Belt!
Posted: October 19, 2015 7:53 AM ET ~ Updated: October 23, 2015 3:53 PM PT

BALTIMORE, MD (WCJB) — Cpl. Michael Flaig, 31 (pictured above, center) of Baltimore, is no longer an Anne Arundel County police officer. He was charged with public intoxication. Flaig was off-duty on Cinco de Mayo when he got into a fight outside a bar. He was accused of biting the other man's testicles during the fight.

The fight in May erupted after the victim accused Flaig of groping his female roommate. The victim said he straddled Flaig to keep him from getting away. Flaig then bit his testicles. Officials decided not to prosecute Flaig on a second-degree assault charge. He was convicted of public intoxication and endangering the safety of another person.

Flaig was sentenced to serve one year of probation. County police spokesman Lt. Ryan Frashure told media sources Flaig is no longer employed by the department as of Sept. 23. Frashure wouldn't elaborate on why Flaig left. Flaig's attorney says Flaig's behavior may have been a side effect of job-related stress.

Never Guilty!
Posted: October 17, 2015 - 7:35am ~ Updated: October 19, 2015 - 12:35am PT


(Cpl. Maxine Evans, Cpl. Jason Kenny, Pvt. Eric Vinson, Pvt. Abram Burns, Pvt. Christopher Reed, Pvt. Burt Ambrose, Pvt. Paul Folsome, Pvt. Frederick Burke and Pvt. Andrew Evans-Martinez (pictured above, center))


Chatham County, GA -- A Chatham County Superior Court jury on Friday acquitted two former sheriff's deputies of involuntary manslaughter in the January in-custody death of Mathew Ajibade — but found each guilty of lesser charges. Ajibade, 21, died late Jan. 1 or early Jan. 2 while strapped in a restraint seat after an altercation with jailers.

What the Chatham County Superior Court jury found in the Ajibade death case:




Jason Kenny, Age 31

• Not guilty: Involuntary manslaughter on or about Jan. 1 while in commission of reckless conduct caused the death of Ajibade without intent to do so by tasing him while he was restrained.

• Not guilty: Aggravated assault upon Ajibade with a Taser, "an object and device when used offensively against a person is likely to result in serious bodily injury by drive stunning him while he was restrained."

• Guilty: Cruelty to inmate while being a jailer caused intentional inhumanity to Ajibade, an inmate under his care and custody by using excessive force.

• Not guilty: Perjury on or about July 24 while under oath before the Chatham County grand jury knowingly and intentionally made a false material statement that he told deputy Lt. Debra Johnson that he tased Ajibade four times before Nurse Brown checked the restraints on Ajibade.

Kenny was a corporal on duty when Ajibade was placed in a restraint chair after a scuffle with deputies on Jan. 1.

Maxine Evans, Age 56

• Not guilty: Involuntary manslaughter between Jan. 1 and Jan. 2 while in the commission of reckless conduct caused the death of Ajibade without the intent to do so by failing to monitor the inmate while he was in restraints.

• Guilty: Public record fraud on Jan. 2 by falsifying a Corrections Bureau Restraint Chair log by entering checks that did not occur.

• Guilty: Perjury by testifying before the Chatham County grand jury knowingly on June 24 by stating that she entered a check performed by Deputy Eric Vinson at 12:20 a.m. on Jan. 2 into the restraint chair log when it was reported.

• Guilty: Perjury before the Chatham County grand jury while under oath that she entered a check by Deputy Mark Caper at 12:40 a.m. on June 2 as the fourth check on the restraint check log.

• Guilty: Perjury before the grand jury on June 24 by stating under oath she recorded the checks in the restraint chair log as they happened.

Evans was a corporal on duty when Ajibade was placed in a restraint chair after a scuffle with deputies on Jan. 1.

Gregory Brown

• Not guilty: Public records fraud by falsifying a Corrections Bureau Restraint Chair Log jail for Jan. 2 by signing an official sheriff's log indicating that checks occurred that did not occur.

• Guilty: Making a false statement by telling a Georgia Bureau of Investigation agent that he checked Ajibade while he was in restraints, which checks did not occur.

Gregory Brown was a 45-year-old licensed practical nurse for Corizon Health. He was on duty at the jail the night of Ajibade's (pictured below, center) death.

Defense attorneys contended there was no proven cause or time of death and that the defendants did not cause Ajibade's death.



The verdicts came after jurors deliberated for more than 11 hours over two days. Jurors had asked Chatham County Superior Court Judge James F. Bass Jr. if they could again view the jail video from 11:45 p.m. on June 1 when Ajibade was put in the restraining chair until 12:10 a.m. on Jan. 2. A check of the inmate was allegedly made at this time. Prosecutors contended Kenny stunned Ajibade, who they claimed was no longer resisting, four times with a Taser and that he died of a combination of events. Bass denied the request.




Bass previously suggested he might consider declaring a mistrial for any counts the jury had not reached verdicts on by 5 p.m. "If it gets close to 5 o'clock and they haven't reached a verdict, you know what might happen," Bass told attorneys with jurors in the jury room. "I'll probably declare a mistrial." He told lawyers his comments were only speculation, "because I have no idea of what they are hung up on."

District Attorney Meg Heap said she was disappointed with the verdicts, but "I have to respect the verdicts. That's why we have a jury. I had two of my most experienced prosecutors in a long hard fight. They fought a hard battle. Primary to their case was their contention that Ajibade was left unattended for an hour and a half while the defendants ignored him, then attempted to cover up their actions. We received the case and after what the Georgia Bureau of Investigation said was a complete investigation presented the case to the grand jury. They decided not to return a felony murder count but did return the involuntary manslaughter."

In a statement for the Ajibade family after the jury verdicts, Chris Oladapo, Ajibade's cousin, said, "I am not surprised by the verdict. I knew that ... same system that failed Mathew would not be the system that got him justice. I had already warned my family not to expect anything. We expected nothing, and we got nothing."

Bass scheduled sentencing for Nov. 6. He set bonds at $5,000 for each. They were taken into custody and will remain in custody until they post bond.

"Rap-Related Death!"
Posted: Oct. 8, 2015, 9:46 AM PT ~ Updated: Wed., Oct. 28, 2015, 12:24 PM PT

Los Angeles, CA -- The Los Angeles Police Department is claiming a 15-second promo video posted to Instagram caused two of their officers to kill a man on Saturday night. The man was unarmed. The victim's name has still not been released. The department has not yet located his family. The attorney who is representing the officers stated that the pair had seen the video in at least two roll call meetings they had attended.

The video was taken from a car behind an LAPD patrol vehicle. The video was posted by Brownside. Brownside is a 1990's rap group trying to make a comeback. The video footage begins with a Los Angeles police officer getting out of his patrol car. The video shows the LAPD vehicle. The video pans down to show someone holding a revolver. The video shot of the handgun shows it is being held by a person watching the officer. It then cuts back to the patrol vehicle as an officer exits and walks off.

The LAPD took the promo video as a threat. They warned all officers to be on alert during their roll call meetings. The two officers involved in the killing were briefed on the video on Saturday. The briefing included warnings that they may be ambushed from behind. The briefing allegedly spooked them so bad, they killed someone later that evening.

The man allegedly threw a beer bottle through the patrol car vehicle of the officers on Saturday evening. The officers claimed they believed they were being ambushed and shot at. As a result, they shot and killed the man. The officers told investigators that they believed they were under attack due to seeing the video.

"Both officers were very focused on that (the video)," the attorney told media sources. "When the window got blown out, they looked at each other and said, 'We're being shot at.'" The attorney defended their actions by explaining that even if the video was not a threat, there are others who want to hurt police officers. "Officers feel very, very vulnerable out there right now. They feel that at any moment somebody could attack them," he said. "The officers feel terrible because they were 100% convinced that the guy was shooting at them."

LAPD acknowledges the video is not a threat. The admit it was simply made as a promo video. "The investigation revealed that the film was made by members of an early 1990s rap group no longer in fashion," an LAPD statement said, and was "posted on social media to ignite a comeback." However, a warrant has been issued for the man seen holding the gun. The search warrant was carried out on his home on Tuesday morning. The department has been in touch with his attorney.

A member of the group named Toker told media sources that his brother is the one in the video. He said the gun is a plastic prop that they had bought earlier in the day for a music video they were making. They also arrested another person involved with the video on an old outstanding warrant involving a property crime.

NUTS!
Posted: Mon., Sept. 21, 2015, 9:46 AM ~ Updated: Mon., Sept. 21, 2015, 6:54 PM PT

Albany, Georgia -- Stewart Parnell, a former peanut executive convicted of knowingly shipping salmonella-tainted peanut butter, was sentenced today to 28 years in prison in what is believed to be the most severe punishment ever handed out to a producer in a food-borne illness case.

Parnell, 61, is the former owner of the Peanut Corporation of America. He was convicted by a federal jury in September of last year of shipping the tainted peanut butter from a plant in Blakely, Georgia, to food producer Kellogg and other companies. The salmonella outbreak that started in early 2009 killed nine people and sickened 714 people in 46 states, according to health officials.

Parnell faced a possible 803 years in prison.

Before the court proceedings began today, Parnell's attorney Ken Hodges told ABC News that the possible life sentence "would not serve any purpose and that we hope the judge will take into account that Stewart is a good man who never intended to hurt anyone."

"He ate the product and fed it to his children and grandchildren," Hodges said.

On Friday in U.S. District Court in Albany, Georgia, Judge W. Louis Sands said Parnell faces a possible prison sentence of 9,636 months, or 803 years. He was found guilty of 70 felony counts. Parnell and his brother, Michael, a food broker, were found guilty of faking results of lab tests that screen for salmonella. His brother faces 19 to 24 years in prison. The plant's quality control manager, Mary Wilkerson, faces five years after she was convicted of obstruction of justice.

PHOTO: Stewart Parnell, is seen in this file photo, Feb. 11, 2009, during a House Energy and Commerce Committee hearing on Capitol Hill in Washington. Mark Wilson/Getty Images

Victims and families of victims of the outbreak are expected to provide impact statements to the court. Among the victims in court are Peter Hurley and his son, Jake. Jake was infected with salmonella in January 2009, when he was 3 years old, after eating Austin Toasty Crackers with Peanut Butter, manufactured by Kellogg. Last year, the pair testified at a congressional hearing for the Peanut Corporation of America about food safety.

PHOTO: Peter Hurley and his son, Jake, walk to the courthouse in Albany, Georgia, Sept. 21, 2015. Jake Hurley was poisoned with Salmonella in 2009 through peanut products from the Peanut Corporation of America.ABCNews
Peter Hurley and his son, Jake, walk to the courthouse in Albany, Georgia, Sept. 21, 2015. Jake Hurley was poisoned with Salmonella in 2009 through peanut products from the Peanut Corporation of America.
more +

Shirley Almer is another victim who became sick after eating a peanut butter snack just a few days before Christmas 2008, when she was recovering from cancer, authorities said. She later died. Today, her son Jeff is in the courthouse.

Private Corrections!
Posted: Sept. 13, 2015 3:51 p.m. ET ~ Posted: Sept. 13, 2015 7:51 p.m. PT

Oklahoma -- A riot at a private Oklahoma prison on Saturday killed four inmates, the second time in three months that violence has erupted at the facility.

The fight at Cimarron Correctional Facility in Cushing, Okla., began Saturday afternoon and lasted for approximately two minutes, according to a statement from Corrections Corp. of America, which operates the facility and is the country's largest private prison company. It then took prison staff around 40 minutes to secure the housing area where the incident took place.

The Nashville, Tenn.-based company described the incident as a fight between inmates and said staff quickly quelled the disturbance.

As of midday Sunday, four inmates had died from the fight and three others were hospitalized in stable condition, officials said. It's still unknown what caused the injuries, according to Alex Gerszewski, a spokesman for the Oklahoma Department of Corrections.

The facility, which houses medium- and maximum-security male inmates, remained on lockdown Sunday, meaning inmates were confined to their housing areas.

The riot was contained to a single housing pod in the 1,720-bed prison, and no staff members were injured, according to the CCA.

The incident is being investigated by the CCA and the inspector general's office at the Oklahoma Department of Corrections, officials said.

In June, hundreds of inmates were involved in a fight at the same prison, injuring around a dozen inmates, according to news reports at the time. That incident is still under investigation.

Stop Resisting!
Posted: Sept. 10 2015 5:57 PM ET ~ Updated: Sept. 13 2015 5:57 PM PT

The Fairfax County, Va., Sheriff's Office has finally released video of deputies' ultimately fatal encounter with Natasha McKenna, who later died after being shocked four times with a Taser, even as she was fully restrained, NBC Washington reports.

In the video, deputies dressed in biohazard suits can be seen attempting to restrain McKenna, who suffered from mental illness, in a chair so that she could be transported to Alexandria, Va. Deputies can be heard telling the woman to "stop resisting" and "hold still."




Original reports indicated that at first McKenna was cooperative and allowed herself to be handcuffed. However, she soon began to struggle, supposedly deteriorating into a psychotic episode because she thought deputies were hurting her.

"You promised me you wouldn't kill me. I didn't do anything," McKenna said, according to a report by the commonwealth's attorney.

McKenna, who weighed about 130 pounds, was subject to four 50,000-volt shocks as deputies attempted to restrain her. Throughout this, her hands were cuffed behind her back, her feet shackled and her face covered so that she wouldn't bite or spit.

After being shocked, McKenna eventually lost consciousness and deputies performed CPR. The 37-year-old mother, however, died five days later.

"It was Ms. McKenna's severe mental illness, coupled with the tremendous physical exertion she put forth over an extended period of time struggling with deputies, that resulted in a cascade of lethal chemical reactions inside her body," Fairfax County Commonwealth's Attorney Raymond F. Morrogh wrote in his report, ruling the death a tragic accident, according to the news station.

According to NBC Washington, the medical examiner declared that the cause of death was excited delirium, in relation to being physically restrained and the use of the Taser. McKenna's schizophrenia and bipolar disorder were also listed as contributing causes.

"It's a horrific tale of suffering," Morrogh added.

An investigation concluded that deputies did not do anything wrong. However, since the incident, Tasers are no longer used in the jail, and according to the news station, a team from the sheriff's department has traveled to observe model programs meant to redirect mentally ill inmates from jail and into treatment.

The Skids!
Posted: July 17, 2015 ~ Updated: Wed., Oct. 28, 2015, 12:24 PM PT




Los Angeles, CA -- A video taken by a homeless resident of Skid Row in Los Angeles captured a disturbing scene where another homeless man in a wheelchair was surrounded by ten LAPD officers, tased, and shot with bean bags.

Police claim that Christopher Zareck, 43, tried to attack them with a pole, but the community and homeless advocacy groups are outraged.

In the witness video, ten officers are seen attempting to take the wheelchair bound Zareck into custody. Three bean bag rounds can be heard being deployed at the helpless man.

---
Reader Pageviews by Country
---
From: Oct 18, 2015 10:00 PM – Oct 25, 2015 9:00 PM
---
«•
Thank you for visiting Corrupt Justice™. Enjoy our Free Movie Intermission! Don't forget to Bookmark Us & Tell A Friend! We're Global!
•»
---
Movie Intermission!
Murder on a Sunday Morning

Un coupable idéal (2001)
---

Description: Jacksonville, Florida – Jacksonville, Florida – On May 7, 2000, in the parking lot of the Ramada Inn in Jacksonville, Florida, 65-year-old Mary Ann Stephens is shot in the head before her husband's eyes. Ninety minutes later, 15-year-old Brenton Butler is arrested. For the investigators and the media it's just another messed-up youth, just another wasted life.

---
---