↓↓↓↓↓↓↓↓↓ Blog Post Starts Below ↓↓↓↓↓↓↓↓↓
---
Click on Banner to Sell Your Home(s)!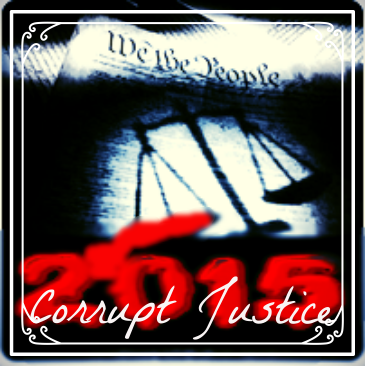 ---
---
"The only good nigger is a dead nigger and they should hang you in the town square to prevent any other nigger from coming in the area."


-- July 2011 Statement by Oakland Public Schools Police Chief Pete Sarna, referring to an African-American police officer.

---
Top News Stories!
Point 9!
Posted: Jul 31, 2015 04:25 PM EDT ~ Updated: Aug. 1, 2015 11:15 PM PDT

Charlotte-Mecklenburg, NC -- The Police Department reported that an Officer was Charged With DWI After Crashing Patrol Car While on Duty. Police say Officer Richard Andringa has been placed on administrative leave after registering a .09 blood alcohol level in a test he was given after he crashed his police cruiser Friday night.

Jailed & Bailed!
Posted: Jul 30, 2015 06:25 PM EDT ~ Updated: Jul 30, 2015 04:15 PM PDT




Cincinnati, Ohio -- Thursday morning Judge Megan Shanahan set bond at $1 million for former UCPD officer Ray Tensing. Tensing fatally shot Samuel DuBose during a traffic stop July 19. Tensing is facing a murder charge. He has posted bond and been released from jail. Shanahan allowed Tensing to post 10 percent of the bond. Hamilton County Court records indicate his father posted $100,085 to get his son out of jail.

Posted: Jul 29, 2015 09:25 PM PDT ~ Updated: Jul 30, 2015 03:32 PM PDT


Cincinnati, Ohio -- Ray Tensing, a University of Cincinnati police officer, went to jail on a murder charge Wednesday. He is the first officer in Cincinnati to face murder charges for killing someone in the line of duty. His own body camera video showed him shooting an unarmed motorist in the head during a traffic stop. The video proved to be crucial evidence to the grand jurors who indicted Tensing. The video stunned city officials, prosecutors and the relatives of shooting victim Samuel DuBose.




Hamilton County Prosecutor Joe Deters said after publicly releasing the video: "It's an absolute tragedy that anyone would behave in this manner. It was senseless. It's just horrible. He purposefully killed him." The video is a reminder that video, whether captured by witnesses; on smart phones; or by police officers themselves, is transforming the way fatal encounters involving police are investigated and perceived around the nation. The body camera video is likely to be a key piece of evidence at the trial.

The video shows that Tensing stopped DuBose in Mount Auburn on July 19 for driving without a front license plate. Tensing asks DuBose to take off his seat belt. DuBose says: "I didn't even do nothing." Dubose turns his ignition key, starting the car. Tensing then reaches into the car with one hand and, with the other, fires a single shot into DuBose's head. Tensing speaks to him for a little less than two minutes before the fatal shot is fired. DuBose did not appear to be belligerent or aggressive toward the officer before the shot was fired.

Tensing though his lawyer said feared he would be run over. He said charging his client with murder was "absolutely unwarranted." He said he expected an indictment, but on lesser charges. "Murder is the purposeful killing of another," the attorney said. "There wasn't any purpose to kill this fella." Tensing, 25, faces 15 years to life in prison if he's convicted.

"I think it's safe to say that this case is going to help the cause of body cameras across the country," Mayor John Cranley said. "I think we all hoped that the charges that would come out of the grand jury would match the video. We wanted the right thing to be done." The murder charge came after 12 Hamilton County citizens reviewed evidence all day Monday as part of their grand jury investigation into the incident.

The shooting had put the city on edge and rekindled worries about the sometimes strained relationship between police and blacks in Cincinnati. Cranley and other city officials asked neighborhood activists to help keep the peace. They said the city has changed since the riots and unrest that followed a fatal shooting of an unarmed black man by police in 2001. City officials said they were optimistic the reaction this time would be peaceful. However, City officials were taking no chances. Cincinnati police prepared for possible protests and unrest. UC's campus shut down and classes were canceled Wednesday in anticipation of the announcement. Ohio Highway Patrol troopers were seen arriving on campus by late morning. As of Wednesday night, they remained hopeful. Several small demonstrations and prayer services took place across the city, but no trouble was reported.

One big change since the 2001 shooting is the existence of the video. The video gave police, prosecutors and everyone else in the community a view of the incident. A view we would not have had a decade ago, or even a few years ago. Instead of trying to piece together a timeline based only on statements from witnesses and officers at the scene, investigators had a real-time account of the shooting they could play back again and again.

DuBose's relatives, who buried him Tuesday, said they, too, were grateful for the video. His mother, Audrey DuBose, wondered if she'd ever know what really happened and feared prosecutors would blindly accept the word of the officer who killed her son. "I'm so thankful that everything was uncovered," she said. "Everything is being revealed. I can rest now." DuBose's sister, Terina Allen, said the video and the work of the grand jurors made it possible to pursue the first-ever murder case against a police officer in Cincinnati. "I am pleased we will get some kind of justice," she said. "My brother was about to be just another stereotype and that didn't happen."

The traffic stop seemed to begin normally enough. Tensing stopped DuBose at Rice and Valencia streets in Mount Auburn. Tensing works for UC and the stop occurred about a half-mile from campus. University's officers are permitted to patrol in areas where many students live off campus. He got out of his cruiser and approached the driver's side of DuBose's car. The video shows some casual back-and-forth between Tensing and DuBose over whether he has a suspended driver's license. Officer Tensing then asks DuBose to take off his seat belt. At that point, DuBose tells the officer, "I didn't even do nothing." He then starts the car and Tensing reaches inside the vehicle. The shot is fired seconds later.

Deters, whose office reviews all shootings involving police officers, said he's never seen a case of such poor policing. Even if DuBose was attempting to drive away, he said, Tensing should have let him go. "He wasn't dealing with someone wanted for murder. He was dealing with someone without a front license plate," Deters said, describing that offense as "chicken crap stuff."

"Some people want to believe Mr. DuBose did something violent toward the officer," Deters said. "He did not. He did not at all." He said DuBose had marijuana in the car and about $2,600 cash. "He might have had marijuana, but you don't deserve to be executed for something like that," Deters said.

Tensing, who was fired by UC after the indictment came out Wednesday, turned himself in and was booked into the Justice Center Wednesday afternoon. In addition to the murder charge, he was indicted on a lesser charge of voluntary manslaughter as an option for jurors during trial.

Deters, who refused to release the video before the grand jury finished his work, said it was crucial to the investigation and he did not want it to influence witnesses or grand jurors. He said he showed the video and discussed the murder charge with DuBose's family Wednesday morning.

"I feel sorry for his family. I feel sorry for the community, too," Deters said. "This should not happen. Ever."

Mathews, Tensing's attorney, interprets the video and what it depicts differently from the prosecutor. He said his client was knocked to the ground after trying to grab the keys from the ignition to prevent DuBose from driving away and possibly running him over.

DuBose "sticks his keys in the ignition, jams (his car) into drive and floors it," Mathews said. He said a second video, from another officer's body camera, shows Tensing on the ground.

Mathews said his client told him, "I thought I was going to get sucked under the car and run over."

In the video, Tensing falls after the shot is fired. He then gets up and chases the car, yelling to dispatchers that he is OK but that a shot was fired.

Mark O'Mara, the lawyer representing DuBose's family, said he was stunned by the video and relieved prosecutors quickly took the case to the grand jury. He said authorities in Cincinnati have so far handled the case better than many other cities that have dealt with shootings by police officers.

"Cincinnati is showing us how to do this right," O'Mara said.

Tensing has been a police officer for just over four years. He joined the village of Greenhills police force part-time in April 2011 and stayed on at Greenhills through December, even after he started working full-time at UC.

He was hired at UC in April 2014.

Deters said Tensing's actions during the traffic stop show that "he never should have been a police officer." He said UC could not have known if Tensing was a bad officer when he was hired, but he also suggested the university should get out of the law enforcement business.

Deters, a UC graduate, said the city of Cincinnati should take over campus patrols and the UC police force should be disbanded.

"They're not cops," he said of UC police. "Being a police officer shouldn't be the role of this university."

City and university officials didn't discuss the future of UC's police department Wednesday, but they all expressed hope that the grand jury's decision would be seen as fair and just to the community and to DuBose's family.

"This officer was wrong. And when we're wrong, we have to be held accountable," said Cincinnati City Manager Harry Black. "People are provocative and they're filming us, and it's a tough job.

"It's the most difficult policing environment in the history of our nation, but that doesn't excuse bad behavior."

At least some community activists agreed with that assessment Wednesday, after days of speculation about how the case might be handled and what the grand jury would do.

Bishop Bobby Hilton, of the Word Deliverance Church in Forest Park, said people should welcome the actions taken Wednesday, regardless of how angry or sad or frustrated they are about the shooting.

"There should be no unrest. There's unrest when people feel like they're not being heard," Hilton said. "What more can you ask for? As terrible as it is, it should be a proud moment for our community. We can prove that we can take the most horrible incident and show the world how our community reacts and becomes better."

@ Duece-2!
Posted: Jul 26, 2015 09:25 PM PDT ~ Updated: Jul 26, 2015 11:32 PM PDT

DULUTH, Ga. -- Bobbi Kristina Brown, the 22-year-old daughter of Bobby Brown and the late Whitney Houston, has died at age 22.

A statement issued by the Houston family to media sources reads:


"Bobbi Kristina Brown passed away Sunday, July, 26 2015, surrounded by her family. She is finally at peace in the arms of God. We want to again thank everyone for their tremendous amount of love and support during these last few months."

Brown entered hospice care at Peachtree Christian Hospice in Duluth, Ga. last month. Her admission followed months of hospitalization after being found face-down and unresponsive in a bathtub in her Atlanta-area home on Jan. 31. She shared the home with the man she called her husband, Nick Gordon.

Brown had been at the center of a highly-publicized debate between family members over whether to take the 22-year-old off life support. After initially being placed in a medically-induced coma, Brown was transferred to Emory University Hospital in February, where she remained in a coma, and then a rehab facility in March.

The Fulton County District Attorney's Office has said it is reviewing the Jan. 31 incident following an investigation by the Roswell Police Department.

Release Them!
Posted: Jul 25, 2015 09:25 PM PDT ~ Updated: Jul 28, 2015 07:32 AM PDT



"On August 6, 2009, President Barack Obama nominated Dolly Gee to a seat on the United States District Court for the Central District of California, to fill the seat vacated by Judge George P. Schiavelli, who resigned in October 2008. On October 15, 2009, the United States Senate Committee on the Judiciary referred Gee's nomination to the full Senate. The Senate confirmed Gee by unanimous consent on December 24, 2009. On March 19, 2010, Gee was inducted to the United States District Court. This makes her the first Chinese American woman to serve as an Article III Judge."


LOS ANGELES, CA (WCJB) - The U.S. government is violating a 1997 settlement by detaining unauthorized immigrant children, and an order may be forthcoming to require the release of the minors and parents detained with them, a judge in California has ruled. The ruling on Friday by U.S. District Judge Dolly Gee follows an influx across the U.S.-Mexico border of immigrants from Central America.

The flood of immigrants has slowed from peaks last year, but is still high, Department of Homeland Security Secretary Jeh Johnson said earlier this summer. U.S. officials are holding 1,700 parents and children at three centers, according to media sources.

Gee ordered U.S. officials to present arguments for why she should not issue a ruling to require the release of immigrant children and a parent, usually a mother, detained with the minor. "We are disappointed with the court's decision and are reviewing it in consultation with the Department of Justice," the Department of Homeland Security said in a statement. Department officials plan to respond to the judge's order by Aug. 3, the statement said. The judge's ruling becomes effective in 90 days.

Her 25-page ruling would provide for keeping a parent in custody if the person is a "significant flight risk," and in some cases the decision envisions releasing a child to another family member in the United States. Her ruling is based on a 1997 class-action settlement in an immigration lawsuit brought years before against federal officials. The agreement required the federal government to minimize detention of immigrant children.

The latest ruling on detentions represents a defeat for U.S. immigration authorities, who in court filings argued releasing undocumented immigrant children with their parents encourages families in Central America to undertake the dangerous journey north.

Detainees have testified to overcrowding in U.S. Customs and Border Protection holding cells where they were detained before being turned over to another agency, Gee wrote.

"Children and their mothers were held for one to three days in rooms with 100 or more unrelated adults and children, which forced children to sleep standing up or not at all," wrote Gee, who is based in Los Angeles.

The federal government has taken steps to release unaccompanied immigrant children, often to a parent or relative living in the United States. Last year, more than 68,000 children traveling without a parent entered the country.

But the federal government has held children who came with a parent in special facilities.

Crotch Kick 36!
Posted: Jul 23, 2015 1:25 AM PDT ~ Updated: Jul 25, 2015 1:32 AM PDT
@Curtis Lemanski Right. Since you and the cops already know the suspects are guilty, better to save all that valuable cop time and those taxpayer dollars, and just let the crooks die. While you're at it, why not save us taxpayers even more money, and dispense with those bothersome judges and juries, eh? According to your philosophy, they're just a waste of time with these already-guilty "arrestees."


-- Commentator MaxMank at 2:12 AM July 25, 2015


Los Angeles, CA -- A video released by the Los Angeles County Superior Court shows the arrest of Alesia Thomas on July 22, 2012. The arrest was captured on a police dashboard camera. The video showed Los Angeles Police Officer Mary O'Callaghan (pictured above, center-right) striking Alesia Thomas, 35 (pictured below, center) with an open hand and kicking her in the crotch. Thomas was handcuffed during the assault by O'Callaghan during the arrest in 2012. Thomas complained she couldn't breathe after the assault. O'Callaghan then can be seen smoking a cigarette on the street, as Alesia Thomas fell unconscious. Thomas died shortly thereafter in the back of the squad car. Thomas had asked officers for an ambulance more than 30 minutes before one was called. O'Callaghan was convicted of assault under color of authority on June 5, 2015.



On Thursday, inside a downtown L.A. courtroom, Sandra Thomas took the witness stand. She addressed the judge before the sentencing of LAPD Officer Mary O'Callaghan. She spoke about the Los Angeles police officer she holds responsible for her daughter's death. "I have to ask God to help me learn how to forgive her." Sandra Thomas, who works as a medical assistant, asked why O'Callaghan didn't show her daughter more sympathy and try to revive her. "You have to show compassion for people," she said. "It makes me feel like she wanted that to happen."

During sentencing, O'Callaghan made her first public comments since Alesia Thomas' death and her arrest for assault. When O'Callaghan's addressed the court, she faced Sandra Thomas instead of the judge. "Mother to mother," O'Callaghan, a 50-year-old mother of three, said through tears, "I am extremely sorry for the loss of your daughter." O'Callaghan, a Marine veteran who had been with the LAPD for nearly 18 years, said she prays every day for Alesia Thomas' children.

After the emotional testimony, Los Angeles Superior Court Judge Sam Ohta sentenced O'Callaghan to 36 months in jail, with the last 20 months suspended, meaning she could be released within five months with good behavior.

The case against O'Callaghan has attracted intense scrutiny amid the national criticism of excessive use of force by police. The video evidence at trial underscored the value of monitoring police encounters with patrol and body cameras. The jury forewoman in O'Callaghan's trial said the video played "a big role" in the jury's decision to find her guilty. One camera recorded conduct outside the vehicle while another documented activity inside the patrol car. That camera recorded O'Callaghan's assault and showed Thomas losing consciousness.

Thomas can be heard on the video saying, "I can't move. I can't breathe," as O'Callaghan directs her into the back seat of the car. As O'Callaghan gives Thomas commands about where to place her feet, Thomas says, "I can't, I can't." The officer then screamed a profanity at Thomas and struck her throat with an open hand. Thomas then glances directly at the camera with wide open eyes. The officer tells Thomas she'll get "crushed" if she doesn't move her feet. As Thomas begins to sit up, O'Callaghan jams her boot into Thomas' groin three times. When O'Callaghan tries to readjust a nylon restraint around Thomas' feet, she compares it to "roping cattle." After the assault, the footage shows O'Callaghan smoking a cigarette. When she realizes Thomas is unconscious, O'Callaghan says, "That ain't a good sign."




The LAPD is outfitting its officers with body cameras. Policy approved by the Los Angeles Police Commission in April required officers to turn their cameras on before most investigative or enforcement activities involving the public. "It should be clear to everyone that the LAPD and the criminal justice system will hold officers accountable for their actions when they operate outside the law," LAPD Chief Charlie Beck said in a statement after O'Callaghan's sentencing.

O'Callaghan was not charged in connection with Thomas' death. An autopsy by the Los Angeles County coroner determined that cocaine intoxication was probably a "major factor" in the death. It wasn't possible to determine what role, if any, the struggle with O'Callaghan or other officers who took part in the arrest played in her death. The official cause was listed as "undetermined."

O'Callaghan's attorney said his client had been relieved of duty by the LAPD pending the outcome of the trial. He said she will be fired because of her felony conviction and will also lose a job as an emergency dispatcher in Vermont that she got after her arrest. He criticized Ohta's sentence as "excessively longer" than the 180 days in jail and probation the district attorney's office had recommended. "I wasn't shocked because this case has been politicized since Day One,'' he said.

Batman Returns!
Posted: Jul 24, 2015 1:25 AM PDT ~ Updated: Jul 24, 2015 1:32 AM PDT

Lafayette, La. -- John Russel Houser (pictured above, center) opened fire with a semi-automatic handgun in a Lafayette, La. movie theater late Thursday. He killed two people and injured nine others. Houser then turned the weapon on himself. Chief Jim Craft told reporters that authorities had identified the shooter 58-year-old Houser. Craft later said that Houser had a criminal record. However, he had not been in trouble with the law recently. He did not elaborate further. Craft added that no motive had been established.

The shooting happened about 20 minutes into a 7:10 p.m. showing of the movie "Trainwreck." Authorities said approximately 100 people were inside the theater at the time. Col. Mike Edmonson of the Louisiana State Police said that there are no other suspects apart from the deceased shooter. He added that police believe the gunman fired shots only at the theater and had not waged an attack anywhere else beforehand.

According to theater attendee Katie Domingue: "We heard a loud pop we thought was a firecracker." Domingue told media sources that she saw "an older white man" standing up and shooting down into the theater, but not in her direction. "He wasn't saying anything. I didn't hear anybody screaming either," Domingue said. Domingue told the source she heard about six shots before she and her fiance ran to the nearest exit, leaving behind her shoes and purse. Emily Mann, 21, was watching the movie while seated with a friend in the second row from the top of the theater. Her father, Randall Mann, told media sources that Emily heard popping noises and saw the gunman standing at the other end of her row.

Jalen Fernell told media sources he was watching the film "Southpaw" with friends in an adjacent theater when he heard the first shots. Initially, he thought they were part of the movie. "About five seconds later, sirens went off and I realized it wasn't the movie," said Fernell, who added that moviegoers were told to leave the area over a loudspeaker. Outside the theater, the 20-year-old said "I saw a woman lying on the ground outside with blood everywhere. She was shot in the leg."

"We didn't know what to do. You're scared to walk through the parking lot. You don't know if the guy's in a car, hiding in the parking lot," Fernell said. He watched as police with assault rifles entered the building and described hearing a barrage of gunshots "like a war going on." Fernell said he heard from a police car radio that six people were down in Theater 14. After more gunshots, he heard that the suspect was down and had committed suicide.

Authorities said they had found the gunman's vehicle with a suspicious package inside. A bomb squad and hazmat team were called in and the area near the theater was evacuated. Minutes later a number of short bursts similar to firecrackers were heard coming from that vicinity. Craft later said that the suspicious object was found to be harmless. Craft said that investigators were investigating possible addresses for the shooter in multiple Southern states as of Friday morning.

Early Friday, Craft said investigators believe the gunman had originally tried to leave the theater by blending in with the fleeing crowd. However, as he attempted to do so, he spotted two police officers who had been in the parking lot and were responding to the reported shooting.

"It looks like he spotted the officers coming in and he turned around and he went against the crowd, and he fired a single gunshot," Craft said. "He was seated in the theater just like everybody else."
"The information we have at this time indicates that he was by himself, sat by himself and the first two people he shot were sitting right in front of him," the chief added.

Police said they had closed other theaters in the area as a precaution. State and federal personnel were on hand to assist in the investigation.

Craft said that one of the injured victims was in critical condition. The ages of the wounded ranged from the late teens to early 60s. Louisiana Gov. Bobby Jindal said that one victim had been released from a local hospital. Jindal said a teacher who was in the theater was injured by the shooting. Despite being injured the teacher pulled a fire alarm to alert others. Jindal arrived at the scene approximately two hours after the shooting. He praised the response of local law enforcement and asked for prayers on behalf of the victims. "The best thing anybody can do right now is to think about them, pray for them, shower them with your love is the most important thing we will get through this," Jindal said. "We will get through this. We are a resilient community. This is an awful night for Lafayette. This is an awful night for Louisiana. This is an awful night for the United States."

The Louisiana shooting occurred almost exactly three years after James Holmes entered a crowded movie theater in suburban Denver and opened fire during the premier of "The Dark Knight Rises", killing 12 people and injuring 70 others.

Goode Ole' Boys!
Posted: Jul 20, 2015 7:25 AM PDT ~ Updated: Jul 21, 2015 2:14 AM PDT

Southhaven, Mississippi -- A video has surfaced of Mississippi Police hog-tying a concert attendee, Troy Goode. The man was an attendant at the "Widespread Panic" performance Saturday night.

The video shows the last moments Troy Goode is seen alive in public. The witnesses recorded this video and made commentary indicative of a less than serious encounter. The video visually confirms that the 30-year-old engineer was hogtied. The Southhaven police demanded they stop recording. The videographers complied. The witnesses even expressed fear that recording the incident would cause police to arrest them as bystanders. We suspect they had little reason to censor witnesses at the scene if everything was done "by the book" during Mr. Goode's tragic demise. Goode leaves a 15 month old son and a young widow.




Citizen journalists and witnesses alike are urged to record horizontally to provide the most details of an encounter. Horizontal recording is crucial when the video recording contains the tragic last moments of a fellow citizen killed at the hands of the police.

The recording is also from a great distance and doesn't utilize zoom to provide a better visual record. However, the witnesses noted Goode's hogtied position while being carted face down into an ambulance on a stretcher by multiple law enforcement officers and first responders.

Police suspect that Goode was under the influence of one or multiple intoxicants at the time of the incident. Toxicology reports take several weeks to complete. The report will reveal Troy Goode's actual blood content of intoxicants.

"Designer drugs," marketed as bath salts, or labeled: "Not Safe For Human Consumption," are not easily detectable. Some "Designer drugs" cannot be detected in the system at all. The Miami Zombie incident was perpetuated by a young man who unexpectedly walked three miles naked across a causeway. His toxicology reports only indicated marijuana. However, other substances are still strongly suspected as catalysts for that incident.

Flagged!
Posted: Jul 21, 2015 7:25 AM PDT ~ Updated: Jul 25, 2015 12:42 AM PDT

Mississippi -- Mississippi authorities are investigating a car crash that killed an outspoken advocate of the Confederate flag. Anthony Hervey, 49 (pictured above, center) the author of "Why I wave the Confederate Flag: Written by a Black Man," died on Sunday while returning home to Oxford, Mississippi. He attended a Confederate flag rally in Alabama, media sources reported. The Mississippi Highway Patrol said the accident was under investigation but gave no further details.

A companion in Hervey's car told Mississippi investigators he swerved on a state highway to avoid another vehicle that had pulled alongside them. The companion, who was not badly injured in the crash, said Hervey yelled something at the people in the other car, which then drove to the passenger side of their vehicle. A Mississippi newspaper said the companion told investigators it appeared they were being chased. The SUV eventually veered off the road and rolled several times, according to the reports. Hervey died of injuries sustained in the wreck.

In South Carolina, racial and cultural tensions have peaked since nine African-Americans were killed in a historic Charleston church by a white gunman who appeared to be heavily influenced by the Confederate flag. The flag has been a flashpoint for racial tensions for decades. Supporters say it is a symbol of Southern heritage, while opponents argue it represents slavery and racism. The South Carolina state legislature subsequently voted to remove the flag from the State House grounds, where it had flown since 1961.

Imperfect Self-defense!
Posted: Jul 20, 2015 7:25 AM PDT ~ Updated: Jul 20, 2015 7:42 AM PDT

CHARLOTTE, NC (WCJB) -- Officer Randall Kerrick (pictured above, center-right) is on trial for voluntary manslaughter. Voluntary manslaughter is defined as killing someone without malice. The doctrine of "imperfect self-defense" and excessive use of force are included in the definition. The heart of the trial will center around Officer Kerrick's training and whether he believed his life was at risk in exercising use of force. Investigators say in 2013, 24-year-old Jonathan Ferrell (pictured above, center-left) wrecked his car around 2:30 a.m. He had just dropped a friend off at home. He ran down an embankment on Reedy Creek Road and kicked out the rear window of his car to get out. The first house he reached was about one-tenth of a mile away.

Homeowner Sarah McCartney called 911. She said Ferrell was pounding on her door and she was scared he would kick down the door. Her husband was not home and she had a baby in the house. Eleven minutes later, Charlotte-Mecklenburg Police Officers arrived on the scene and encountered Ferrell. Police say Ferrell was on a road leading to the neighborhood pool. CMPD says Officer Thornell Little unsuccessfully fired his taser at Ferrell. Kerrick drew his service weapon and fired weapon 12 times. Ten bullets struck and killed Ferrell. Only part of the encounter between the two men was captured on dash cam.




The facts that have been released through the police investigation and pre-trial motions remain in dispute. Former Police Chief Rodney Monroe made the decision to charge Kerrick within hours of the shooting. He said that Kerrick used excessive force. The State argues Ferrell feared for his life when police shined their spotlights on him and that no identification or commands were given. Ferrell happened to run between a gap in the patrol cars where Kerrick was standing, said Special Deputy Attorneys General Adren Harris and Steven Arborgast in court documents. This is where prosecutors for the State and defense attorneys differ in their accounts.

Defense attorneys say Ferrell came aggressively toward the officer. They argue that Kerrick and the other two officers were responding to a 911 call about a potential home invasion in the Bradfield Farms subdivision in east Mecklenburg. Kerrick's defense attorneys say Ferrell ignored verbal commands and failed to show his hands upon request. Defense attorneys also say the State failed to preserve blood samples which they wanted for further drug testing. The standard state lab tests show Ferrell was not intoxicated, but had been drinking.

Around 9:15 Monday morning, Kerrick arrived at the Mecklenburg County Courthouse. His fate will be in the hands of 12 men and women selected to sit on the jury. Undoubtedly, many of the jurors will have followed the case or at least heard about the shooting of Ferrell. Judge Robert Ervin will ask all the jurors to forget what they know and dwell only on the facts presented in the courtroom. The jury is expected to hear and see at least eight weeks of evidence. Some of the evidence will include expert witnesses. The case file amounts to more than 24,000 pages which the State has handed over to the defense.

Kerrick could be found guilty, acquitted of the charge, or the trial could end in a mistrial with a hung jury unable to reach unanimous verdict. If convicted, Kerrick could be sentenced from three to seven years in prison.

Kerrick was on the force two years before the shooting. Ferrell had recently moved to Charlotte to be with his fiancee, Cache Heidel. He played football for Florida A&M University and was raised in Tallahassee. The City of Charlotte settled a wrongful death lawsuit with the Ferrell family for $2.25 million dollars weeks before the scheduled trial. Georgia and Willie Ferrell, the mother and brother of Jonathan Ferrell, are expected to speak at 11 a.m. Monday at the Charlotte-Mecklenburg Government Center.

CMPD is preparing for the possibility of protestors during the trial. Newly named Chief Kerr Putney has been involved in several community meetings aimed at reducing racial tension between police and the community.

Charlotte has been spared the riots and violent protests that other cities have seen in the wake of officer-involved shootings of unarmed men. However, no one can predict what a jury will decide and how the community will react.

Vanished!
Posted: Tues. July 14, 2015 09:51PM ~ Updated: Monday, July 20, 2015 10:41AM PDT

REDDING, Calif. – Matthew Graham's 6-month-old daughter went missing from his Happy Valley home in Shasta County on July 2. He vanished while officers searched for his missing infant daughter. He later stole a car at gunpoint. Graham, 23 (pictured above, center) was later killed by deputies Monday (July 13) during a shootout. Authorities said he was killed in Dunsmuir following a chase after he stole a couple's car.

Graham became a person of interest after giving inconsistent statements to investigators. Police say Graham stole a semi-automatic gun from his mother Saturday after hearing that the search for his daughter had turned up a possible lead. Graham was seen buying cigarettes at a Lake Shasta convenience store on Sunday. He turned up at Michael Prado's house a few miles away on Monday morning.

Prado said Graham robbed him and his wife of their car Monday morning. Prado went outside to fetch his newspaper about 6:15 a.m. Monday. He noticed the gate to his backyard was open. While checking on his backyard, he noticed that cushions were missing from patio furniture. Graham allegedly slept in the yard of their Shasta Lake home overnight. Prado said it appeared that Graham used the patio furniture cushions as a bed and slept in a side yard. Moments later Graham confront him and his wife. "He said, 'Don't be scared. I'm afraid too,'" Prado said. "Stay together."

Prado retrieved his car keys. Graham made him start the 2007 Buick Lucerne while keeping his wife at gunpoint in the car port. He then drove off after warning Prado to wait until noon before calling authorities. However, moments later Prado called 911. Authorities traced the car through its navigation system and chased it 48 miles north to Dunsmuir. The Siskiyou County Sheriff's Department said Graham exited the vehicle and holed up in a nearby garage. He was shot and killed after exchanging gunfire with authorities. An hour later, the Siskiyou sheriff reported shooting the driver of the Buick, but his name wasn't released for several hours.

The girl, Ember, remains missing.

Nude Chandler!
Posted: Mon. July 20, 2015, 5:04 PM ~ Updated: Tues. July 21, 2015, 10:04 PM PDT




Chandler, AZ -- In March 2015, Esmeralda Rossi was handcuffed her in her home by Officer Doug Rose of the Chandler Police Department. She was naked and her daughter was present. Esmeralda Rossi's claims are bolstered by phone and body-camera videos of the incident. They show Officer Doug Rose handcuffing a nude, crying Rossi as she attempts to cling to her towel.

A Chandler Police Department internal investigation of the incident found that Rose entered the residence illegally. It also found that he "failed to document important facts of the investigation." However, it is unclear whether the report will hold much weight. Rose retired prior to the investigation being presented to his chain of command.

The incident began with a domestic-disturbance call between Rossi and her soon-to-be ex-husband, according to the internal investigation. Rose first contacted the man and then drove to a separate house to contact Rossi. Rossi said she had been in the shower when the police showed up. Her daughter yelled for her to come to the door. She said she just grabbed the towels, thinking it would be a short conversation.

The documents relay the ensuing scene as viewed via body-camera video, which was worn by an accompanying officer. The video begins with Rose speaking to Rossi from her front door. Rossi soon walks back into the apartment. Rose follows her inside. An argument soon ensues in Rossi's kitchen. Rose is seen grabbing Rossi's arm and telling her she's under arrest.




In another video shot by Rossi's 15-year-old daughter, Rose turns Rossi around toward the counter, with the towel only covering the front of her, and places her in handcuffs. The daughter, meanwhile, is heard screaming throughout the video, "What is wrong with you?" Rose then lectures Rossi on domestic violence and eventually instructs her daughter to remove the handcuffs. "That was even more degrading, more humiliating," Rossi said of her daughter's interaction.

Rose's police report of the incident fails to note the arrest or use of force in any capacity, according to the internal report. Rossi said in a recent interview. "Not only did he lie in the police report, he stuck to his story." His report also noted that Rossi "dared" him to arrest her, a detail that, according to the internal investigator, was not supported by the video. "I'm over my kitchen counter, he cuffs me, his bottom is to my naked bottom," Rossi said in the interview. "When I'm trying to fall to the floor, then he steps back, kind of laughs and giggles, 'You're naked.'" "He was caught in the corner badly."

Rossi is planning to sue the Chandler Police Department. Rossi said she decided to pursue legal action on behalf of her daughter, and the emotional trauma the incident caused for her. "I wanted to turn it around and say, 'We're not helpless,' " she said. "We're gonna make this right." One of Rossi's attorneys, said they expect to file with the city a notice of claim, a precursor to a lawsuit, in the next several days. He said it's not clear how much they will ask for in damages, but he said their allegations will include excessive force, entering of premises without authority and emotional distress.

A Chandler police statement confirmed Rossi's complaint and Rose's retirement. Police said they immediately started an internal investigation. Officials declined to comment further, citing possible pending litigation.

---
Reader Pageviews by Country
---
From: July 13, 2015 6:00 PM – July 20, 2015 5:00 PM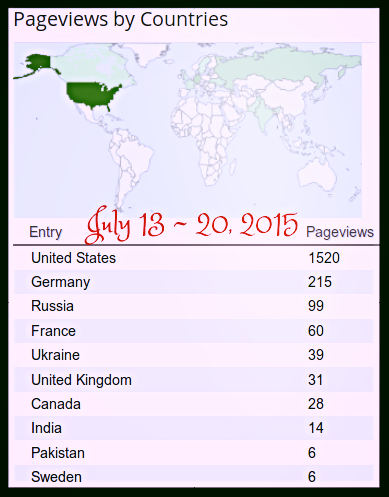 ---
«•
Thank you for visiting Corrupt Justice™. Enjoy our Free Movie Intermission! Don't forget to Bookmark Us & Tell A Friend! We're Global!
•»
---
Movie Intermission!
Murder on a Sunday Morning

Un coupable idéal (2001)
---

Description: Jacksonville, Florida – Jacksonville, Florida – On May 7, 2000, in the parking lot of the Ramada Inn in Jacksonville, Florida, 65-year-old Mary Ann Stephens is shot in the head before her husband's eyes. Ninety minutes later, 15-year-old Brenton Butler is arrested. For the investigators and the media it's just another messed-up youth, just another wasted life.

---
---