↓↓↓↓↓↓↓↓↓ Blog Post Starts Below ↓↓↓↓↓↓↓↓↓
---
Click on Banner to Sell Your Home(s)!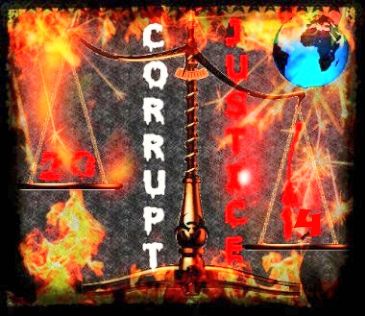 ---
---
"The only good nigger is a dead nigger and they should hang you in the town square to prevent any other nigger from coming in the area."


-- July 2011 Statement by Oakland Public Schools Police Chief Pete Sarna, referring to an African-American police officer.

Top News Story!
A Rapists' Revenge!
Posted: July 31, 2014 ~ Updated: August 1, 2014 6:17 PM PDT

New York, NY -- Kenneth Moreno, a former NYPD officer, was acquitted on charges of raping a young woman in her East Village apartment. Moreno has now gone on the offensive by filing a $175 million lawsuit against his accuser, the city, the Manhattan DA, and others. Moreno and his partner Franklin Mata were arrested in 2008 on charges of raping the unidentified 27-year-old woman in her East Village apartment. The woman was highly intoxicated and was having trouble walking from a cab to her apartment. The cabbie called police, and the two officers escorted the woman upstairs, making sure she got home safe. They also took her keys. Moreno and Mata then returned to the apartment several more times that night. Moreno was caught on tape fabricating an unrelated 911 call from a pay phone so that they had an excuse to return to the area.

Moreno, along with his partner, went on trial for two months in a case that shocked and riveted the city. During the two month trial, Moreno admitted to singing a Bon Jovi song to the victim while spooning with her on her bed. However, he insisted there was no rape. Despite Moreno's denials, during a heated pre-trial confrontation with his accuser outside the 9th Precinct Stationhouse, he was caught on tape telling her he used a condom. The jury found the Manhattan DA's case ultimately unpersuasive. However, the two officers were convicted of official misconduct, and Moreno served nine months in prison. Moreno says that since his release he has struggled to find work as a contractor. He alleges he was sent home from a job after carpenters learned he was the so-called "rape cop."

He filed the lawsuit in Bronx Supreme Court. Moreno's lawsuit accuses prosecutors of rushing the case to trial in order to advance their careers. "Most prosecutors have an agenda," his lawyer told media sources. "They want their 15 minutes of fame. Most people lick their wounds and walk away. He is fighting back." In his attorney's press release, which identifies Moreno's accuser by name, his attorney says, "Moreno is forever scarred with the scarlet letter of 'Rape Cop.' Mr. Moreno hopes this lawsuit will vindicate his name and make the schemers pay for their malicious conduct. We failed Mr. Moreno on so many levels here because of people's own personal self-agendas," says his lawyer. "Thank goodness, the jury saw through this false rape scheme."

In a 2011 interview, Moreno's accuser said, "I remember, obviously, that I was in a cab. I remember that two police officers helped me in the hallway. And I remember that I was raped by them. I think the memory I've held onto is the penetration. I woke up to being penetrated from behind. I woke up because the action of his penetration was so hard that my head was moving toward the window [at the head of her bed] like it was going to go through it."

Reserved!
Posted: July 31, 2014 ~ Updated: August 1, 2014 2:37 AM PDT

ST. CHARLES, Mo. — Rico Frazier, 23 (pictured above, center) who works as a reserve police officer in the St. Louis suburb of Pine Lawn is facing charges for allegedly breaking into his ex-girlfriend's apartment and raping her. A 22-year-old Lindenwood University student reported the attack in May, at her apartment about two miles from the St. Charles campus. Frazier and the woman were involved in a relationship until October. Police say Frazier used a rock to smash through a sliding glass door while the woman was sleeping, then sprayed her in the face with law enforcement-grade pepper spray, and sexually assaulted her. Frazier was arrested Wednesday and charged with burglary, rape, felonious restraint and two counts of sodomy. He is jailed on $200,000 cash-only bond, and does not have a listed attorney.

Tow Fraud!
Posted: July 21, 2014 ~ Updated: August 1, 2014 2:37 AM PDT

PHILADELPHIA, PA – Dorian Parsley, 44 (pictured above, center) of Philadelphia, pleaded guilty today to conspiracy, solicitation of a bribe, and honest services fraud in connection with a scheme to give an unfair advantage to certain tow truck operators. Between February 2011 and December 2013, Parsley, a former Philadelphia Police Department ("PPD") dispatcher, used her position to provide confidential police information, such as locations of automobile accidents, locations of PPD squad cars, and vehicle registration information, to tow truck operators who provided her with cash bribe payments. She typically received $100-$200 per week for the information. She agreed that she received $35,400 in bribes.

Parsley would surreptitiously text information that came into PPD dispatch from her personal cellphone directly to those tow truck operators. For an additional cash fee, Parsley agreed to provide certain tow truck operators with the name and address of a vehicle owner by running the license plate and vehicle registration through the PPD dispatch computer. PPD computers automatically access the National Crime Information Center ("NCIC") located in West Virginia when a vehicle registration was inputted, thereby affecting an interstate wire.

Co-defendant William Cheeseman also pleaded guilty today to one count of bribery for paying Parsley cash bribes for the information on accident locations. He agreed that the value of the information he received was $9,000.

Parsley faces a potential statutory maximum penalty of 35 years in prison, three years of supervised release, a $750,000 fine, and a $300 special assessment. Cheeseman faces a potential statutory maximum sentence of 10 years in prison, three years of supervised release, a $250,000 fine, and a $100 special assessment. The court scheduled Parsley's sentencing date on October 21, 2014 and Cheeseman's on October 24, 2014.

Posted: May 12, 2014 1:10 PM ~ Updated: July 19, 2014 4:37 PM PDT

Philadelphia, PA -- A Philadelphia police dispatcher has been indicted by a federal grand jury for accepting up to $200 a week in bribes to divert calls for tow trucks to a particular company, and disclosing confidential information. Dorian Parsley, 44, was named in the indictment unsealed last Friday, along with three employees of the Philadelphia towing company K&B Autocraft. Parsley has been a PPD dispatcher since 1998, with full access to state and NCIC criminal justice databases. She was employed in 2011, the U.S. attorney says, when the city instituted a tow rotation system to end a long-standing practice of tow companies chasing accidents and vehicle breakdowns. On several occasions tow company employees engaged in dispute and fights, including a fatal incident. Parsley also signed standard PPD employee agreements not to accept gifts, loans or favors, and not to disclose confidential information. However, the indictment alleges that between Feb. 2011 and Dec. 2013 Parsley secretly texted tow company employees the locations of accidents, police units and vehicle registration information, in exchange for cash bribes totaling $100 to $200 a week. Specifically, a confidential informant inserted into the operation by the FBI said Parsley alerted tow truck drivers of incidents needing a tow truck prior to them being assigned to the tow rotation system. Parsley also provided the informant with confidential vehicle registration information. Parsley is charged with four counts of bribery and two counts of wire fraud. Each count carries a maximum sentence of 10 years in prison. Parsley has been suspended by the police department for 30 days "with intent to dismiss."

Philly Narcs!
Posted: 07/30/14 6:46 pm edt | Updated: 07/31/14 6:46 am pdt

Philadelphia, PA -- Six Philadelphia Police narcotics officers were arrested this morning on a litany of federal corruption charges. All six men pled not guilty at a pre-arraignment hearing in a federal courtroom. The 26 count federal indictment identifies officers Thomas Liciardello, Brian Reynolds, Michael Spicer, Perry Betts, John Speiser and Linwood Norman. They are accused of robbing and extorting suspected drug dealers and creating false police reports to cover their crimes. Over 22 separate incidents they hauled in over $500,000 in cash, drugs and property. The officers are accused of robbery, extortion, kidnapping, and drug dealing. In many incidents they would allegedly steal the seized drugs and money from suspects or break into the drug dealer's homes while they had put them in lockup. They would threaten violence or shake down the suspects to get the cash or drugs. The officers will be held until their next hearing, scheduled for Monday.



Sources previously confirmed that a federal grand jury has been investigating allegations that Philadelphia narcotics officers stole drugs and money and committed robberies of drug dealers, in some cases allegedly using their guns to do it. In one incident, officials say, the accused held one of the drug suspects for days in a hotel while threatening him and making threats against his family. In another alleged incident, one victim was reportedly dangled over the edge of an 18th-floor balcony in order to get information.

"It was a nightmare, an absolute nightmare," James McIntyre told media sources in an interview. McIntyre, in a lawsuit filed against several of the officers, claims he was manhandled then wrongfully arrested, spending six months behind bars before charges were withdrawn. The joint investigation by the Philadelphia Police Department and the FBI also revealed the officers would play a "game" in which they scored points by coming up with different ways of abusing suspects.

Following announcement of the indictments, Philadelphia police commissioner Charles Ramsey said, "I've been a police officer for over 40 years and this is one of the worst cases of corruption I've ever heard."

The accused are also said to have robbed drug dealers, taking items including cash and expensive watches.

A key figure in this case is Jeffrey Walker, a former cop who has pleaded guilty to corruption and is now cooperating with authorities. He was arrested last year on corruption charges and reportedly started cooperating immediately. Over the past year, authorities have been working to corroborate the information he provided, which resulted in the six arrests as dawn broke this morning.

The incidents reportedly took place between 2006 and 2012. One of those charged, Liciardello, is said to have been the main culprit in falsifying records after the incidents.

Carjacking!
Posted: 1:44 PM EDT, Mon. July 28, 2014 - Updated 7:40 AM PDT, Thurs. July 31, 2014

PHILADELPHIA, PA (WCJB) – Johnathan Rosa and Cornelius Crawford were each charged with three counts of felony murder and other crimes, police said. Authorities also charged that the carjack victim was sexually assaulted before the men crashed her sport utility vehicle. Police said Rosa and Crawford forced a woman into her sport utility vehicle on Friday. Police on Monday charged both men with murder in the carjacking and subsequent crash that killed three children. They were also charged with critically injuring the kids' mother as they were selling fruit on a street corner for a church fundraiser.



A defense lawyer for Rosa said he got in the vehicle after Crawford carjacked it. He said Rosa will regret that decision the rest of his life but is now cooperating with police. Crawford, who had recently been released from prison, was in custody Monday and couldn't be reached for comment. He didn't have a lawyer. The arrests followed a three-day manhunt underway since the Friday carjacking and crash.

Posted: 1:44 PM EDT, Mon. July 28, 2014 - Updated 7:03 AM PDT, Thurs. July 31, 2014

PHILADELPHIA, PA (WCJB) — Johnathan Rosa, a 19-year-old man, has admitted his role in a carjacking that ended with the hit-and-run deaths of three children in Philadelphia. Rosa decided to cooperate "to atone for what happened," his lawyer said Monday. He also claims a second man initiated the carjacking. Rosa told investigators the man was driving the sport utility vehicle Friday when it sped out of control and struck a family selling fruit at a street corner for a church fundraiser. Police previously said they were questioning two men in the carjacking deaths but hadn't filed charges. They didn't name the men they were talking to.

Rosa told investigators he and the man who drove the car had been hanging out together for a few days. On the day of the carjacking the other man noticed a woman coming down the steet and decided to carjack her, the attorney said. The woman was forced at gunpoint into the backseat, police said. Approximately a mile from the carjacking site, the accident occurred. Keiearra Williams, 15, and her brothers, Thomas Reed, 10, and Terrence Moore, 7, were killed. Witnesses reported seeing a car speeding through the intersection, then children lying motionless on the ground. Their mother, Keisha Williams, 34, was also struck and remained in critical condition Monday. The carjacked real estate agent and a friend helping the family sell fruit were also injured in the accident.

The accident touched off a citywide manhunt. Rosa was brought to the police station for questioning Saturday after his cellphone was found in the backseat of the carjacked vehicle, his attorney said. At that time Rosa claimed his cellphone had been stolen and he was released. After talking with his mother and pastor, he decided to turn himself in Sunday, the attorney said. "He and his mother sat down and decided the best thing they can do is try and cooperate to atone for what happened," he told TV stations. He said Rosa had never been arrested before and planned to join the Marines in two months. Rosa's attorney said he "made the decision to get in the car. I'm pretty sure that's one he's going to regret for the rest of his life." Rosa "can't get the image of the girl flying over the hood of the SUV out of his mind," the attorney said.

As the two men were being questioned, Police Commissioner Charles Ramsey told a radio station on Monday that that "we don't have to have a manhunt out there right now." But he stopped short of calling the two men suspects.

Deliberations!
Posted: 3:44 PM EDT, Mon. July 28, 2014 - Updated 1:44 AM PDT, Tues. July 29, 2014

DURHAM, NC — Prosecutors and defense attorneys stitched together evidence Monday morning from five days of testimony to bolster their theories for and against murder and robbery charges. Laurence Alvin Lovette, 23, already serving a life sentence for the murder of Eve Carson, is accused of murdering Abhijit Mahato, a Duke University graduate student found shot to death in 2008. Mahato was a second-year student in the Duke University doctoral engineering program. Prosecutors contend that their accusations (that Lovette robbed Mahato on Jan, 18, 2008, of $520, a mobile phone, iPod and camcorder and then shot him execution-style between the eyes) stick "like Velcro."

Jim Dornfried, the assistant district attorney, argued that prosecutors had presented enough evidence for the charges to stick. He reminded the jury that in his opening statement, prosecutors did not plan to present fingerprints or DNA that would directly link Lovette to the crime. He argued that Love and other more reluctant witnesses had provided the testimony that bolstered the prosecution's theory. "Just like Velcro, we're sticking it right to him," Dornfried said. "All of this sticks to him because he did it," Dornfried argued.

The case, prosecutors have said, is largely based on one key witness who testified that she heard Lovette say he killed Mahato. Shanita Love, the state's key witness, lived the first three months of 2008 in a Durham apartment that Lovette visited regularly. Prosecutors also pointed to a string of circumstantial evidence that defense attorneys describe as weak. Stormy Ellis, an assistant district attorney, told jurors that they should give circumstantial evidence the same weight as direct evidence. Prosecutors contend that Lovette stopped Mahato outside his Durham apartment on Jan. 18, 2008. Lovette allegedly drove him to an ATM about two miles away, where three withdrawals totaling $520 were made within minutes of each other. Prosecutors contend Lovette was involved in a robbery in which a phone and camcorder also were taken.

Love testified that Lovette was in the car with her and Atwater after Mahato was shot, but before police had been called to the crime scene. Love said she heard Lovette say: "He's still in there" and reveal details about a pillow being used to silence the gun. Mahato was found inside his apartment in the Anderson Drive complex by friends who were worried that he had not responded to texts and phone calls. Mahato had been shot, execution-style, between the eyes. Medical examiners say he was shot at close range with a gun fired through a pillow held against his head. A shell casing found next to Mahato's body was fired from the same 9 mm Luger handgun used in a shooting the day after Mahato's death. Love testified that Lovette also admitted to that shooting, in which a victim was hit in the leg. Love testified that she was testifying because "it was the right thing to do."

"I'm not going to stand here and tell you who took the money from the ATM, who took the cellphone. ... I'm not going to tell you I can tell you that," Ellis said. Ellis urged jurors to use their "walking around Wal-Mart common sense" as they pieced together testimony from last week.




However, Kevin Bradley argued after Dornfried that Love waited months after Mahato's death to provide investigators with details that led them to Lovette. Defense attorneys also argue that no physical evidence links Lovette to the murder. They argued that the prosecution's key witness offered many accounts of the crime. They claim she could have pointed the finger at Lovette to cover up the involvement of her boyfriend at the time, his family or perhaps herself. Lovette is serving a life sentence in North Carolina prison after being convicted of kidnapping, robbing and murdering Carson, the UNC-Chapel Hill student leader found shot to death in March 2008. Demario Atwater, Lovette's co-defendant in that case, is Love's former boyfriend. Love was a key witness in the Carson case, too. Defense attorneys contend Love is not a credible witness and that her story has shifted over the past six years.

Bradley and Bethea-Shields pointed out that Love let her children stay in an apartment where she knew Lovette visited often in 2008. They were there in March, when Carson was killed, nearly two months after the Mahato shooting. "The state wants you to believe it's weighing on her," Bradley said. "Do you really believe that? Do you believe she cares about anybody but Shanita Love?" Defense attorneys contend that prosecutors are trying the Carson case all over again in the Durham courthouse because the Durham police investigation into the Mahato murder was flawed. "As the young folks say, 'Don't get it twisted,' " defense attorney Karen Bethea-Shields told the jury. "This case is not about the murder of Eve Carson. The state has played a shell game of presenting you with evidence of another case. Don't be confused."

The jury was instructed to consider two possibilities for first-degree murder. Under one theory, prosecutors contend that Lovette carried out felony murder, meaning he committed the killing while committing another felony – robbery, in this case. They also argued that he committed premeditated murder.

Shortly after 4:30 p.m., the jury sent a note to Judge Jim Hardin asking to see evidence, hear police tapes presented at the trial and seeking answers to the process for subpoenaing witnesses, an issue in the case. The 10 women and two men deliberating the fate of murder suspect Lovette left Durham County Superior Court on Monday afternoon with lots of questions but no verdict. They are to return Tuesday morning when some of their questions will be answered.

Reverse Brutality!
Posted: 3:44 PM EDT, Mon. July 28, 2014 - Updated 12:44 PM PDT, Mon. July 28, 2014

MINEOLA, N.Y. (WCJB) — Darrell Fuller, a New York City parolee, was convicted Monday of a murderous rampage. The conviction included the shooting of Nassau County Police Officer Arthur Lopez at point-blank range during a traffic stop. Fuller was also convicted of fleeing and then executing carjacking victim Raymond Facey moments later near Belmont Park racetrack on Long Island. Hours afterward, Fuller asked a friend to shoot him in the arm and leg as a ruse to make it appear as if he had been a victim of the initial violence.

Fuller, 34 (pictured below, center) showed little reaction when a Long Island jury returned seven guilty verdicts on charges including first- and second-degree murder, robbery and weapons charges stemming from the October 2012 killings. Several members of the jury wiped away tears as a court clerk confirmed their guilty verdicts.



"Even this verdict doesn't do anything to bring back Artie Lopez and Mr. Facey," Police Benevolent Association President James Carver told reporters outside the courthouse following the verdict. Dozens of officers joined the victim's families during the seven-week trial.

"This was a police officer that was a building block of this police department, the future of this police department," Carver said. "That is what his life was all about was helping the public."

Facey's 23-year-old daughters also spoke after the verdict. Abbigail Jones said, "We can't bring Daddy back, but this is such a blessing that we know who did it. We know we got the right person."

Prosecutors said Lopez and his partner, Clarence Hudson, were patrolling near the border of Nassau and Queens counties when they saw a car driven by Fuller collide with a van. Fuller, who prosecutors said feared being stopped with a loaded weapon in his car while on parole, drove away and the officers pursued him onto a highway.

Fuller took the next exit, apparently driving with at least one flat tire. Lopez approached Fuller, who by that time was out of his car. The officer had a stun gun in his hand when Fuller opened fire once from about 5 feet away, wounding the officer in the chest. The 29-year-old officer, who was not wearing bulletproof vest, fell backward and collapsed; he was declared dead at a hospital.

Prosecutors said that moments later, Fuller shot to death Facey, who was stopped along the parkway making a cellphone call to his daughter, and stole his car.

Fuller fled into Queens but was arrested hours later. Authorities said he first went to a nearby day care center, where he called a friend to pick him up. That friend later shot Fuller in an attempt to make it appear that Fuller had been a victim of the carnage, prosecutors said.

Fuller served four years in prison after pleading guilty to attempted murder in 2005, authorities said. He was jailed again in 2010 after violating his parole on a drug arrest and was released in 2011, prosecutors said.

The verdict came after a seven-week trial; testimony was limited to three days a week because Fuller needed the other two days to receive kidney dialysis treatments, officials said.

Fuller's court-appointed attorney, Kenneth St. Bernard, didn't call any defense witnesses. He had argued during closing arguments last week that no witness actually saw Fuller firing the shots that killed either Lopez or Facey.

Nassau County Court Judge Jerald Carter scheduled sentencing for Sept. 5.

Reverse Brutality!
Posted: 4:55 PM EDT, Sun. July 27, 2014 - Updated 5:55 PM PDT, Sun. July 27, 2014

Escondido, California -- Police officers in California are grieving one of their own. An Officer's husband sits in jail accused of shooting his wife and trying to cover up her murder by lighting his house on fire. Freddy Perez-Rodas called 911 on Wednesday and said his wife, Laura Perez, was inside their burning home in Escondido, California, according to police. Investigators suspected arson after firefighters put out the blaze and were unable to find her inside.

"We started to look for her and it became something of an arson, missing person investigation," said Murrieta Police Lieutenant Tony Conrad. Within hours, police took Perez-Rodas into custody and charged him with murdering his wife. Police said that Perez-Rodas confessed. "He essentially admitted to shooting his wife three times in the chest and removing her body from the home and taking it to a storage locker," said Conrad. Perez-Rodas pleaded not guilty.

Escondido Police Chief Craig Carter said she graduated from the police academy in December. "[She was] quickly moving into a leader on her shift and with her teams," said Carter. The couple's 4-year-old daughter is being watched by family members as Perez-Rodas awaits his trial.

Pinchers!
Posted: 4:55 PM EDT, Tue July 22, 2014 - Updated 4:55 PM PDT, Tue July 26, 2014

Los Angeles, CA (WCJB) -- Ray J Norwood (pictured above, center) has been charged with four misdemeanors in a case in which he's accused of grabbing a woman's buttocks, smashing a police car window and spitting on a cop.

The Los Angeles County district attorney on Monday filed the charges against the singer stemming from an incident at a Beverly Hills hotel on May 30, a court filing said.

Norwood, 33, is infamous as Kim Kardashian's partner in the sex tape that launched her reality show career.

A police spokesman said Norwood's initial hearing is set for Friday, although he does not have to attend since the charges are misdemeanors. The criminal complaint lists four counts: sexual battery, vandalism, resisting arrest and battery. Ray J's publicist declined to comment about the charges.

Beverly Hills police arrested him at the Beverly Wilshire Hotel on May 30 after a woman complained that he "grabbed her buttocks," a police statement said.

Although the initial police report said it was decided that the "contact was incidental," the complaint alleged that it was sexual battery because Ray J did "unlawfully touch an intimate part" of the woman for the "specific purpose of sexual arousal, sexual gratification and sexual abuse."

The vandalism, battery and resisting arrest charges filed by the Los Angeles County district attorney stem from what happened after police arrived at the hotel.

Norwood "became belligerent with the valets and refused to leave," despite repeated requests by hotel security, the police statement said.

"After the uniform police officers took Mr. Norwood into custody and placed him in the rear of a police vehicle, he became belligerent and used his feet to shatter the side window of the police vehicle," the police statement said. "Mr. Norwood was subsequently removed from the police vehicle in order to restrain his feet; at which time he became combative and spat into the face of one of the officers."

Rapist!
Posted: Tuesday, Jul 22, 2014 @ 2:00 AM PDT ~ Updated: Thursday, Jul 24, 2014 @ 5:24 AM PDT

Mississippi -- Averal "Junior" Burnett, 47 (pictured above, center) a former local law enforcement officer, is currently jailed without bond on a forcible rape charge. Burnett had been denied bond on June 16 in 15th District Circuit Court on the rape charge. Burnett has now been charged with two counts of attempted capital murder in a murder-for-hire scheme. He allegedly tried to orchestrate the murders from his cell. Burnett is accused of giving money to a former inmate at Pearl River County Jail to kill two people who were tied to the rape case. "They are two separate and distinct cases," District Attorney Hal Kittrell said.

Burnett has 22 years in law enforcement. The first 21 years were with Hattiesburg Police Department. He worked less than a year with Lamar County Sheriff Department. Due to the fact he had once worked in Lamar County, Burnett had been moved to Pearl River County Jail. Kittrell said Burnett, if indicted by a grand jury, will face trial on the rape charge in Lamar County. Burnett could face up to life in the prison on the rape charge. If indicted on the attempted Murder for hire, Burnett would face trial in Pearl County on two counts of attempted capital murder.

The case evolved after the former inmate allegedly tipped off Picayune Police Department to Burnett's scheme. Warren Strain, public affairs officer with the Mississippi Department of Public Safety, confirmed that agents with the Mississippi Bureau of Investigation had been assisting the Pearl River Sheriff's Department with the investigation. The investigation is ongoing.

The attempted capital murder charge could carry up to a life sentence if decided by jury. If it went to a judge, the sentence would range from no less than 20 years up to "one day less than life." If the maximum was imposed by the judge, an actuarial table similar to an insurance company's would be used to determine Burnett's lifespan, Kittrell said. He then would be sentenced to that age, less a day.

Nikita!
Posted: Monday, Jul 21, 2014 @ 11:40 PM PDT ~ Updated: Tuesday, Jul 22, 2014 @ 2:00 AM PDT

BALTIMORE, MD (WCJB) — Dr. Nikita Levy, a gynecologist, used tiny cameras to secretly record videos and photos of his female patients. A female co-worker spotted the pen-like camera he wore around his neck and alerted authorities. Levy was fired after 25 years with the Johns Hopkins Health System in Baltimore in February 2013. A federal investigation led to roughly 1,200 videos and 140 images of nude patients stored on computers in his home. It could not be established with any certainty which patients were recorded or how many. Levy committed suicide days later. His suicide — by wrapping his head in a plastic bag with a hose connected to a helium tank — frustrated everyone who wanted to know his motives and see him face justice. Police and federal investigators said they found no evidence he shared the material with others.

Levy, 54, graduated from the Weill Cornell Medical College in Manhattan, and completed his internship and residency at Kings County Hospital Center. He began working at Hopkins in 1988, and was working at Hopkins East Baltimore Medical Center at the end. He saw roughly 12,600 patients during his years at Hopkins. About 8,000 joined the class-action, alleging the hospital should have known what he was up to. Levy's serial, sexually offensive conduct, has forced one of the world's top medical centers to pay $190 million to 8,000 women and girls.

The preliminary settlement approved by a judge Monday is one of the largest on record in the U.S. involving sexual misconduct by a physician. It all but closes a case that never produced criminal charges but seriously threatened Hopkins' reputation. The settlement involves eight law firms and is subject to final approval by Judge Sylvester B. Cox after a "fairness hearing" where the women can speak. Each plaintiff was interviewed by a forensic psychologist and a post-traumatic stress specialist to determine how much trauma she suffered and how much money she will receive.

Hopkins said insurance will cover the settlement, which "properly balances the concerns of thousands of plaintiffs with obligations the Health System has to provide ongoing and superior care to the community. "There was no inkling of it. Hopkins was unaware," said a Hopkins' attorney, who said Levy went "rogue." Once alerted, hospital authorities quickly notified Baltimore police and escorted Levy off campus. It is our hope that this settlement_and findings by law enforcement that images were not shared_helps those affected achieve a measure of closure," the hospital statement said, adding that "one individual does not define Johns Hopkins."

Lawyers said thousands of women were traumatized, even though their faces were not visible in the images. "All of these women were brutalized by this," said their lead attorney. Some women told of being inappropriately touched and verbally abused by Levy, according to Schochor. Some said they were regularly summoned to Levy's office for unnecessary pelvic exams. "Did he take pictures of me? There's no way of knowing," said another former patient whose two children were delivered by Levy. "I felt violated, because I don't know if for sure if he had pictures of me, or who has seen them."

Myra James, 67, had been going to him for annual exams for 20 years. Since his misconduct became public, she hasn't been to a gynecologist once. "I can't bring myself to go back," James said. "You're lying there, exposed. It's violating and it's horrible, and my trust is gone. Period." Corrupt Justice™ normally does not identify possible victims of sex crimes, but James agreed to the use of her name. James said her dealings with Levy were always unsettling. She said she found it strange that he conducted examinations without a nurse present. "He was cold, and I was kind of scared of him. His bedside manner — he didn't have any," she said. "But all my doctors were at Hopkins. I've had two surgeries there, my primary doctor is there. I was used to going there for everything."

"Some of these women needed counseling, they were sleepless, they were dysfunctional in the workplace, they were dysfunctional at home, they were dysfunctional with their mates. This breach of trust, this betrayal — this is how they felt." The lead attorney also said it would be impossible and only cause more distress to "sit around a table and try to identify sexual organs without pictures of faces." Another Plaintiff's attorney said 62 girls were among the victims, and that Levy violated hospital protocol by sending chaperones out of the exam room.

Hopkins sent out letters to Levy's entire patient list last year, apologizing to the women and urging them to seek care with other Hopkins specialists. But hundreds were so traumatized that they "dropped out of the medical system," and some even stopped sending their children to doctors, the lead attorney said. The lead attorney said all the images will be destroyed by court order.

Traitors & Child Killers!
Posted: 6:17 AM EDT, Wed July 30, 2014 - Updated: 3:24 PM PDT, Wed July 30, 2014

Gaza City, Palestine (WCJB) -- Dueling Israeli and Palestinian political leaders blame each other for the dozens of deaths reported each day. The violence and carnage in Gaza continued Wednesday morning. Israeli forces shelled the Abu Hussein School in northern Gaza and killed 20 people, the Palestinian Health Ministry said. The school was a U.N. facility based in Gaza's Jebaliya refugee camp. Agency spokesman Gaza Adnan Abu Hasna of the U.N. Relief & Works Agency reported a death toll of 19 and 126 civilians injured. Abu Hasna attributed the high number of casualties to the timing of the attack. The shelling by Israeli forces occurred when many Palestinians had gathered for morning prayers. It's the second time this month that a U.N. school in Gaza has come under attack. On Thursday, 16 people were killed and hundreds wounded when a U.N.-run school in northern Gaza was struck, according to U.N. and Palestinian officials. An Israeli military spokesman said "a single errant Israeli mortar" landed in the courtyard, but said the military's footage shows the courtyard was empty.

Gaza residents are grappling with a nightmarish life. The vast majority of casualties are Palestinian civilians in Gaza. The Palestinian Ministry of Health in Gaza said at least 1,283 have been killed and more than 7,100 have been wounded in Gaza. These are the latest casualties since the conflict between Israel and Hamas began this month. The number of militants killed is unclear, but the United Nations estimates that 70% to 80% of the dead are civilians.



According to the Israel Defense Forces, 53 Israeli soldiers have died since Operation Protective Edge began July 8. Three civilians have also been killed in Israel. Israeli officials say they are committed to destroying tunnels used by Palestinian militants in Gaza to make their way into Israel. A poll released this week showed 86.5% of Jewish Israelis surveyed say Israel cannot accept a cease-fire because "Hamas continues firing missiles on Israel, not all the tunnels have been found, and Hamas has not surrendered," according to the Jerusalem media.

The daily bloodshed is now exasperated by crumbling infrastructure from the violence. Many roads in Gaza City are deserted, except for ambulances pre-positioned to assist in case of an Israeli airstrike. Approximately 3,600 Gaza residents have lost their homes. Fuel and water supplies are Dwindling. Clean water is inaccessible for most. There is no electricity for countless civilians after Gaza's only power plant was struck and erupted in flames. Residents must depend almost entirely on small generators for electricity.

Palestinian officials blamed an Israeli airstrike for the attack on Gaza's only power plant. "We cannot supply electricity" for hospitals, sewage treatment or domestic use, said Fathi al-Sheikh Khalil, deputy chairman of the Palestinian Energy Natural Resources Authority in Gaza. "This is a disaster." Salah Jarour owns a small convenience store in Gaza. He now runs the store in the dark. "This is not fair. We have children. Hospitals need power," Jarour said. "The Israelis are not human."

Israel claims it didn't target the power plant. Israel Defense Forces spokesman Peter Lerner said, "I've gone through our air force, our navy, our ground forces on the ground. I Haven't been able to determine it was IDF activity." . The Israeli military claims it is still investigating.

What will take to end the fighting in Gaza? International efforts to broker a deal to end the violence failed again Tuesday. Israeli Prime Minister Benjamin Netanyahu has said any truce must allow for its protection against the militant tunnels. "Hamas is responsible for all deaths on their side and on our side because they are the ones who kept this conflict going," Netanyahu spokesman Mark Regev told media sources. "People are fighting and people are dying because Hamas said no to a cease-fire."

Hamas rejected a cease-fire proposal put forward by the Palestinian Authority that called for a 24-hour truce that could be extended to 72 hours. Hamas says any deal must include an end to Israel's blockade of Gaza. On Hamas-run TV, Mohammed Deif, chief of the group's military wing, said that "there is no middle ground" regarding a truce until Israel ends its "siege" of Gaza. "The Israeli enemy will not have security as long as we don't have security for our people," he said. Hamas wants Israel to lift a blockade it began on Gaza in 2007, a move Israel has said was necessary to stop Hamas and other allied militant group from bringing weapons into Gaza.

Israel's incursion into Gaza has had ripple effects around the world. Chile, Peru, Brazil and Ecuador have pulled their ambassadors out of Tel Aviv to protest the Israeli offensive. Israel has also been criticized for sealing the borders, with aid groups saying the blockade has cut off basic supplies and created a humanitarian crisis.



United States -- It's believed there are approximately 750 Americans currently serving in the Israeli military, according to Friends of Israel Defense Forces (IDF) an advocacy organization based in New York. Daniel Flesch (pictured above, center) now a graduate student at Johns Hopkins School of Advanced International Studies in Washington, became what's known as a "lone soldier" -- a citizen from another country who joins the IDF. Flesch also claims he had family members who had survived the Holocaust and felt compelled to fight back at what he perceived as a growing level of anti-Semitism in America. Flesch, then a college student at the University of Illinois, claims he had heard too much anti-Israeli sentiment. "I just didn't want to sit on the sidelines," the now-26-year-old said in an interview via Skype. "I wanted to actually fight back against those who think Israel and the Jewish people should not exist." So in 2010, he joined Israel's military.

There are no firm numbers of those who have signed up in recent days. Orit Mizner is the southwest regional director for Friends of Israel Scouts. The organization helps North American Jews stay connected to Israel. He claims the interest level of Americans seems to have increased amid the escalating conflict between Israel and Hamas. "Those kind of phone calls keep on coming ... There's definitely a sense of the need to be in Israel and a need to take part in what's going on," said Mizner, whose organization runs a program called Garin Tzabar, which helps facilitate Americans' entry into the IDF.



Israel requires that its citizens serve in the military when they turn 18 (three years for men, two years for women). Americans have been serving in the IDF for decades. Young Americans with dual citizenship living in Israel are required to serve as well. Those outside Israel, whether they hold Israeli citizenship or not, can apply for the IDF if they meet requirements including no criminal record, a high school diploma and the ability to speak Hebrew. The U.S. government doesn't discourage those wanting to join. However, some may question why those willing to put themselves in harm's way would choose the IDF as opposed to the American military.

"As much I'm a proud American," said David Meyers of Belmont, California, "there's an incredibly deep and long connection that I have to Israel." Meyers, who now works in sales in Silicon Valley, holds dual U.S.-Israeli citizenship. "The United States with its strength and size, perhaps, isn't quite needing your abilities and your efforts," he said, explaining his choice to spend six years in the Israeli navy. His Israeli-born comrades sometimes expressed puzzlement over his decision to leave the comforts of American life for the dangers of military service, he said.

"They sometimes scratched their heads when they see people coming from other countries," said Meyers, who served in the Israeli navy in the late 1980s and early '90s. But he added that he was warmly embraced.

Flesch, who is not an Israeli citizen, served more than 18 months. He became a paratrooper in the Israeli army and was recognized twice as the outstanding solider of his platoon.

His proudest achievement: "That I'd done my part to defend the Jewish people (from) those who tried to harm us throughout the years."

Neutral Peace Mediation!
Posted: Sunday, Jul 20, 2014 @ 11:40 PM PDT ~ Updated: Monday, Jul 21, 2014 @ 12:00 AM PDT




Gaza, Palestine -- Max Steinberg (pictured below, center-right) and Nissim Sean Carmeli grew up in America. The young men joined the Israel Defense Forces, and they ended up fighting for the Jewish state in the Gaza Strip this week. On Sunday, Steinberg, 24, and Carmeli, 21, were killed there. They were among 13 Israeli soldiers and 65 Palestinians killed Sunday during the first major ground battle in two weeks of fighting between Israel and Hamas.



Earlier Sunday, the IDF said in a statement that Carmeli, 21, a sergeant, was killed in combat in the Gaza Strip. Carmeli was from South Padre Island, Texas. Rabbi Asher Hecht of Chabad of the Rio Grande Valley said Carmeli joined the Israeli army after finishing high school in Israel. He was in the Golani Brigade. Deputy Consul General of Israel to the Southwest Maya Kadosh said Carmeli moved to Israel four years ago. Carmeli was from Ra'anana, Israel, according to the IDF statement. Kadosh added that the consulate helped his family get a flight there Sunday. Carmeli was the youngest of three and has two sisters who currently live in Israel.



On Sunday morning, the Steinbergs were visited by representatives from the Consulate General of Israel in Los Angeles. They broke the news of Max Steinberg's death. Steinberg lived in Southern California's San Fernando Valley. He attended Pierce College and El Camino Real High School in Southern California. Steinberg was living in Beersheba, Israel. He was a sharpshooter for the Golani Brigade. His father, Stuart Steinberg, spoke with media sources on Sunday. Steinberg visited Israel for the first time on a Birthright Israel trip with his younger brother and sister in June 2012, his father said. When he returned, he made an announcement to his parents that he was planning to return and join the IDF, Steinberg said. He made good on that promise less than six months later, making the move in December.

"He went back," Steinberg said. "He was completely dedicated and committed to serving the country of Israel. He was focused, he was clear in what the mission was, and he was dedicated to the work he needed to be doing." Stuart Steinberg last spoke to his son at 4 a.m. Saturday California time, hours before his death. Max Steinberg called his father to tell him that his group had been injured when two of their tanks collided. They had to return to Israel for treatment at the hospital. Some soldiers had broken bones, and Max Steinberg had sprained his back, his father said. "He called me up at 4 a.m. that morning and said he'd be returning to Gaza, back to combat, to be with his friends," Steinberg said.

Steinberg said the family is leaving on Monday for Israel, where their son will be buried. On Max Steinberg's Facebook page, hundreds of people liked a profile photo that appeared to be a selfie of him in uniform, armed, with his helmet on. Dozens gave their condolences.

Jay Sanderson, who heads The Jewish Federation of Greater Los Angeles, said in an email message to the community that "our thoughts are with his family and our community is committed to support them in any way they need - and to honor Max's memory."

"Desk Duty!"
Posted: Sunday, Jul 20, 2014 @ 11:40 PM PDT ~ Updated: Monday, Jul 21, 2014 @ 12:00 AM PDT

New York -- Officer Daniel Pantaleo (pictured above, center) is the New York police officer seen in a video apparently putting a chokehold on a man who later died. Eric Garner's death has led to outrage. Garner, who was 6-foot-3 and roughly 350 pounds, died after a struggle as police tried to arrest him, according to the NYPD. The video obtained by media sources appeared to show that the man was put into a chokehold as he was arrested. The chokehold is prohibited by NYPD departmental policy. Mayor Bill De Blasio called the video of the arrest "very troubling" and delayed a planned vacation for a day after hearing about the incident. De Blasio said NYPD internal affairs and the local district attorney were investigating the incident.




Garner was arrested in Staten Island after he was allegedly seen selling "loosie" cigarettes, police said. Garner was known for selling individual cigarettes for 50 cents each in his Staten Island neighborhood. Police said the cigarettes come from North Carolina and Garner is the end of the supply line. Because the Staten Island man allegedly sold cigarettes to children, the police called the cigarettes a "quality of life" issue in the neighborhood. The video shows officers approaching Garner, who initially denies that he's selling loose cigarettes. "I'm minding my business why don't you leave me alone," Garner can be heard saying. Eventually when police officers move in, Garner appears to not comply and at least five officers wrestle him to the ground as they attempt to handcuff him. As Garner is being held down, he can be heard telling police that he "can't breathe." Eventually when officers realize he is not responsive, they called in an ambulance, which took Garner to a hospital where he died a short time later. Police said he appeared to suffer a heart attack.

Pantaleo is an 8-year veteran. It is reported that he has had his gun and badge taken away pending the outcome of investigations into what happened. Police Commissioner Bill Bratton had announced Friday that the cop and his partner were on "desk duty," but they still had their guns and shields. The NYPD announced tonight that Pantelo has been placed on "modified assignment," pending the outcome of the dual probes by the district attorney and Internal Affairs.

The apparent violence of the arrest led to outrage and the internal investigation. On line, numerous people tweeted #JusticeforEricGarner, calling attention to the deadly incident.

Policeman's Benevolent Association President Patrick Lynch, questioned by media sources about what constitutes an appropriate use of force, said the public should not rush to judge before the official investigation is concluded. "At times, when officers are required to make an arrest, they must employ the use of force in order to get compliance from an individual who NYPD policy requires must be rear-cuffed for transport to a precinct," Lynch said. "Force, by its very nature, is an ugly thing to witness. Taken out of the context of what is happening, necessary force can be misinterpreted to be excessive by those who are not trained in law enforcement procedures."

Garner's family has been devastated by the loss. Garner's wife Esaw Garner collapsed into tears as she attended a crowded memorial rally today at Rev. Al Sharpton's National Action Network.

"This is going to be a real test to see where policies are in the city now and whether the change that we feel occurred has occurred," Sharpton said. "We are the only ones in the social setup that has to deal with fear of cops and robbers."

Love of God!
Posted: Sunday, Jul 21, 2014 @ 11:40 PM PDT ~ Updated: Monday, Jul 21, 2014 @ 12:00 AM PDT

PEORIA, Ill. (WCJB) — A former Baptist missionary accused of shooting his wife to death on Valentine's Day of last year was found guilty of first-degree murder. The jury deliberated for about 90 minutes Monday before finding Nathan Leuthold guilty in the death of 39-year-old Denise Leuthold. Leuthold was accused of shooting his wife in their Peoria home so he could pursue an affair with a 21-year-old Lithuanian woman whom he and his wife sponsored to study in the U.S. Leuthold's attorney argued that someone broke into the house, that prosecutors didn't prove their case against his client, and that there was no proof Leuthold and the Lithuanian were having an affair.

Leuthold, 39, of Peoria, Ill., called police to his home on Feb. 14, 2013, saying he was the victim of a home invasion. It was there that officers found the body of his wife, Denise Leuthold, with a single gunshot wound to the head. "I observed some kitchen cabinets open, and some kitchen drawers on the floor. I felt that this was not an ordinary burglary," Officer Richard Linthicum testified. Leuthold was charged with first degree murder.

Prosecutors say they believe he murdered his wife so he could be with Aina Dobilaite, the 20-year-old college student. Investigators testified that Denise Leuthold was killed with a Glock 40. Leuthold owns the same gun but claimed the gun is now missing. They also found Internet searches for "how to muffle a gun," "hitting someone over the head to knock them out," and "lethal injection," on Leuthold's computer.

Leuthold and his wife met Dobilaite during a missionairy trip to Lithuania. When she turned 18, the couple sponsored her to come to the United States. Prosecutors argued Leuthold's relationship with the college student was more than just a sponsored student. "I know you want me dead. Why do you want to humiliate me by running around with a 20-year-old," Leuthold's wife allegedly wrote in a day planner entry investigators found.

Leuthold's lawyers unsuccessfully argued there was no evidence that Leuthold was romantically involved with the college student or that he shot his wife on Valentine's Day. Leuthold faces between 45 years and life in prison when he is sentenced Sept. 10.

Fudger!

Miramar, Fla. -- Antonio Dwayne Hester (pictured above, center) 34, a Miramar Police officer. was arrested on petit theft and official misconduct charges. Officials say he stole two bottles of liquor while investigating a shoplifting case. Hester is also facing a charge of falsifying records. All charges stem from his investigation into a May 14, 2014 theft at a Walgreens store. According to police, Hester had detained the suspects and found several items in their car. The items included two bottles of Johnnie Walker Black Label liquor, police said.

It turned out the alcohol didn't belong to Walgreens but had been bought in Tampa. The items were brought back to the Walgreens store, and the women were released and given trespass warnings by Hester, police said. Store surveillance captured Hester place the alcohol in the trunk of his police car. A civilian observer who was riding with Hester also saw him place it into his trunk, police said. However, in his incident report, Hester said he had returned the alcohol to the suspects, police said.

Hester was booked into jail and later released on bond. It was unknown whether he has an attorney. Hester, who has been with the department since April 2006, was placed on administrative leave.

Rank-n-File Brawl!
Posted: Monday, Jul 14, 2014 @ 11:27 PM EDT ~ Updated: Friday, Jul 18, 2014 @ 04:27 AM PDT

Miami, Fla. -- What started out as a traffic stop ended up with a Miami Police officer and a Miami Police Lieutenant fighting with each other and having to be pulled apart by fellow officers. The incident happened last month outside a gas station on Flagler Street and 18th Avenue. Officer Marcel Jackson saw a car near Marlins Park. Officer Jackson had a personal camera rolling on his dashboard. The video showed the car moving faster than the flow of traffic. Jackson said the man in the car was speeding and eventually pulled the silver vehicle over. The driver of the silver car turned out to be Lieutenant David Ramras from Internal Affairs from the same department as Officer Jackson.




The traffic stop turned violent. The video shows the lieutenant pushing his way out of the car and then in a scuffle with Officer Jackson, who then took the lieutenant to the ground. As other officers arrived, the two law enforcement officers were pulled apart and exchanged words.

Lt. David Ramras: "Do you know who the *expletive* I am?"
Officer Marcel Jackson: "No, I don't."
Lt. Ramras: "I showed you ID."

Officer Jackson called and told a man named Rick on the phone after the incident: "You know, I was actually on my way to a call. The only reason I stopped him is because he approached a pedestrian. He was flying, so I pulled him over." Officer Jackson said on the phone that Lieutenant Ramras commented on Jackson's appearance. "He's like, 'What's all that stuff on your face,'" Officer Marcel said on the phone. "And I'm like, 'Excuse me? I said, 'Sir, that's none of your concern.' And then he, and then he pushes open the door."

Both officers are members of the Fraternal Order of Police. The FOP said in a statement that parts of the story are incorrect. "Some of the conversations and information provided in these stories were not captured by the secret records or coming from credible sources," the FOP said in its statement.

Officer Jackson has been relieved of duty with pay. Lt. Ramras has been reassigned to an investigations unit. The state attorney's office is investigating the matter because Lt. Ramras' division was internal affairs, which typically investigates matters like this.

Monday night, Officer Jackson's attorney, Scott Srebnick sent a letter to Miami Police Chief Manuel Orosa and Major Jorge Martin of the Special Investigations Section. The letter requested that Miami Police recuse themselves from the case and "demand that Officer Jackson be returned to duty forthwith."

The letter said in part: "Given the incident involves a high ranking officer formerly assigned to IA, and given the disparate treatment of the two officers to date, fairness and the appearance of fairness require that this matter be assigned to another law enforcement agency for investigation. Indeed, one of the matters that ought to be investigated is the handling of the investigation in the hours immediately following the incident....The fact that the internal investigation is apparently being handled by a unit other than IA - the Speical Investigations Section - provides me no additional comfort given Lt. Ramras's high-ranking position in the MPD. Moreover, given the statements attributed to Chief Orosa in the on-line edition of the Miami Herald today, it appears that Chief Orosa has already reached certain conclusions about the facts before any formal statements have ever been taken and withou even knowing all the facts."

Botched!
Posted: Tuesday, Jul 15, 2014 @ 12:51 PM EDT ~ Updated: Friday, Jul 18, 2014 @ 4:38 AM PDT




Florida -- Miami-Dade County taxpayers will pay $600,000 to the families of three men who were shot to death in a botched police sting in the Redland three years ago, despite police claims that the shootings were justified.

Without admitting liability, the county has agreed to pay $240,000 each to representatives of Antonio Andrew and Roger Gonzalez Sr., and $120,000 to the survivors of Jorge Lemus, according to documents provided today by the county attorney's office.

The family of a fourth man killed -- informant Rosendo Betancourt -- did not join in the settlement as they continue to press their wrongful death and civil rights lawsuit in federal court.

The three whose families are settling their claims were lured to a county-owned home on June 30, 2011 by Betancourt, who told them drugs and money were stashed there.

In fact, more than 100 Miami-Dade police officers were setting a trap at the house for a home invasion crew they say was responsible for dozens of attacks.

Click here to read the state attorney's memo closing out the case.

All four of the men were shot to death, including Betancourt, who is seen on aerial surveillance with his hands up, slowly getting on the ground, surrendering, as instructed by officers. Seventy seconds later, he would be shot to death by an officer who said Betancourt reached for a gun in his waistband.

Chief assistant state attorney Don Horn told media sources he does not believe an officer's statement that Betancourt did not say anything before, the officer claims, he made a move for his gun. Horn said he expected Betancourt would use a phrase that police knew would identify him as the informant: "I'm going to Disney World."

But, without evidence to contradict what that and three other officers said in voluntary statements, prosecutors said they could not bring a criminal charge.

Prosecutors determined only the killing of Lemus – shot in the head as he held a handgun when challenged by one officer – was justifiable.

Citing "unusual, counter-intuitive, suspicious and/or disturbing factors," prosecutors could not say definitively the other three killings were justified. But, they concluded, there was insufficient evidence to support any criminal charge against the officers.

Psych-Record Seizure!
Posted: July 17, 2014 1:10 PM ~ Updated: July 19, 2014 4:37 PM PDT

LOS ANGELES, CA (WCJB) — California Highway Patrol investigators have served a search warrant Tuesday for the medical records of Marlene Pinnock. Pinnock is the woman seen on video being repeatedly punched by a CHP officer on the side of a Los Angeles freeway (pictured above, center). The now-viral video shot July 1 by a passing driver shows Pinnock, 51, being repeatedly punched as she's straddled by the officer. The CHP said the woman was walking on Interstate 10 west of downtown Los Angeles, endangering herself and people in traffic. They claim the officer was trying to restrain her. The woman had begun walking off the freeway but returned when the confrontation occurred. Chris Arevalo, executive administrator for psychiatric services at Los Angeles County-USC Medical Center, confirmed that the CHP seized the medical records.




The attorney for Marlene Pinnock — the woman in the video — said she was notified by Arevalo on Wednesday. The attorney claims she was told the search warrant was for "property or things that are evidence that tend to show that a felony has been committed or tends to show that a particular person has committed a felony." Pinnock's attorney said the CHP took files that included statements to her doctor about how she was feeling and references to her attorney. She said she was outraged by the violation of doctor-patient privacy and attorney-client privilege. Harper has said she plans to file a federal lawsuit alleging civil rights violations and will hold a news conference Thursday. "She suffered a traumatic head injury," the attorney said. "How can you give away files about someone injured ... to the very people who beat her?"

The incident has drawn outrage from U.S. Rep. Maxine Waters. Waters called it police brutality and demanded the officer be fired. Civil rights groups including the American Civil Liberties Union of Southern California have also called for the officer's termination.

CHP Commissioner Joe Farrow, head of the California Highway Patrol, said he was shocked and the agency's reputation is hurt by a video showing an officer repeatedly punching the woman as he pinned her on the side of a Los Angeles freeway. "This is one of the most significant events of my 34-year career that I've ever dealt with," Farrow said. "We've never seen this before." Farrow has promised an internal investigation that concludes in weeks rather than the usual months. The investigation will primarily focus on the video itself, Farrow said. "The whole issue ... comes down to what happened when the encounter got into a physical altercation," Farrow said. "What was the cause for (the officer) to use force? And that's where we are right now."

Farrow told media sources on Wednesday as he was returning from a second meeting with concerned community groups in Los Angeles that he couldn't confirm the search warrant. "I think what they're trying to do is, they don't have a statement from her, and they're trying to find that out," Farrow said. "I don't think the CHP is trying to put her on trial or make it an issue about her. What I'm looking at is entirely about the circumstances, we all saw what happened. Our job is to find out the why and the how."

Farrow said state law prevents him from revealing the officer's name. The officer, who had been on the job for 1 1/2 years, hasn't been identified and is on desk duty pending completion of the internal investigation.

Pinnock's attorney says she remains hospitalized. Her family found her covered in bruises, ice packs and taking pain medication. "I'm just so overwhelmed," daughter Maisha Allums told reporters Tuesday. "I can't believe a CHP officer that was supposed to protect my mom and help my mom beat her like a — I can't even say like a dog because if it was a dog getting beat like that he would have been in jail."

Reader Pageviews by Country
---
From: July 24, 2014 7:00 PM – July 31, 2014 6:00 PM
---
«•
Thank you for visiting Corrupt Justice™. Enjoy our Free Movie Intermission! Don't forget to Bookmark Us & Tell A Friend! We're Global!
•»
---
Movie Intermission!
Police Beatdowns U.S.A. ~ 2014!
---




Description: United States -- In California, in an incident captured on video, we saw a barefoot woman described as harmless, being subdued and pummelled by a California Highway Patrol officer. In this compilation we look at similar police encounters spanning 2008 through 2014.

Previous Video: The O.J. Simpson Murder Saga: 20 Years Later!

Read more on the State of Florida v. Michael Dunn (Indictment, Police Reports, Civil Complaint).

---
---