↓↓↓↓↓↓↓↓↓ Blog Post Starts Below ↓↓↓↓↓↓↓↓↓
---
Click on Banner to Sell Your Home(s)!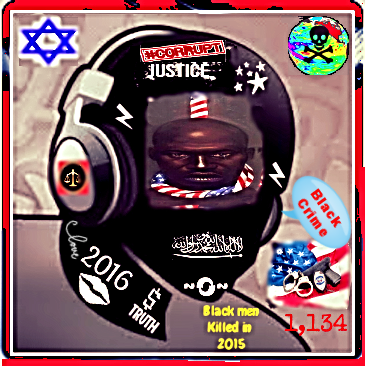 ---
---
"Cops have already killed 550 people in 2015," prompting the response, "If they're black, it doesn't count."


-- December 2015 texts discovered on the phones of Santa Clara Sheriff Deputies.

Top News Story!
'Bengals Beard Guy'!
Posted: 3:48 PM EST Nov 21, 2016 ~ Updated: 8:48 PM PST Nov 27, 2016

LEBANON, Ohio -- Garey Faulkner, 33, of Amelia, is a Bengals fan known around Paul Brown Stadium for his festive beard. Faulkner and another man, Steve Battle, of Hamilton, possessed marijuana packaged for sale in July. Faulkner has been charged with trafficking marijuana. He is also charged with possession of marijuana. He's scheduled to appear in Warren County Common Pleas Court Nov. 23, 2016. Faulkner was arrested at a Loveland gas station Sunday. He is being held without bond in the Warren County Jail.

Terminated!
Posted: May 5, 2016 - 11:26 PM ~ Updated: May 5, 2016 - 11:26 PM




SEMINOLE COUNTY, Fla. - A Seminole County deputy was fired this week in connection with an investigation into a man who killed his wife and two children last month before killing himself.

Chericia Brown was stabbed 15 times by her estranged husband, Henry Brown, in a Chili's parking lot before he ran over her with a car, investigators said.

Deputies said Henry Brown then went to pick up his children from a babysitter's house, became involved in a shootout with police at the hospital where Chericia Brown was taken, then shot and killed his children and himself.

Final results of the investigation were released Thursday.

The Seminole County sheriff said Deputy Chad Tavenner was fired because he dropped the ball in an investigation involving Henry Brown before the shooting.

Deputies said Chericia Brown and Henry Brown met at a KinderCare in Apopka to exchange children on April 8, about a week before the murders and Henry Brown's suicide.

Henry Brown was not supposed to have contact with Chericia Brown under the terms of a previously filed injunction.

The two got into a fight and Chericia Brown ran from the area and called a friend to help her get her car from KinderCare.

Henry Brown tried to ram the friend's vehicle and briefly chased them on State Road 436, deputies said.

The friend called 911, and the group was later met by Tavenner, who was told about the injunction.

Deputies said Tavenner never completed a report or filed charges.

"This guy doesn't belong here. This guy violated our policies, he violated state law," said Seminole County Sheriff Don Eslinger.

Tavenner downplayed and lied about the incident to his supervisor, a report said.

Two hours after he was called to the day care, Tavenner was called to investigate a suspicious vehicle in the area.

Tavenner believed a witness saw Henry Brown's truck later that night, but didn't fill out a report or notify Chercia Brown.
Two hours after he was called to the day care, Tavenner was called to investigate a suspicious vehicle in the area.

The person was in a red van and matched the description of Henry Brown.

"He travels to that call for service and believes it is Henry Brown, but yet again fails to make a report, failed to establish probable cause, and does not notify anyone within the Sheriff's Office or surrounding law enforcement agencies of a pending criminal matter involving a violation of an injunction," said Eslinger.

Tavenner did not tell his sergeant that Henry Brown tried to block Chericia Brown and her friend with a car, or about the children being in Henry Brown's car while he tried to block them.

"We learned later that he actually deceived his sergeant and his co-worker that evening, saying that the incident actually occurred in Altamonte Springs, and that he was there only for an escort and a standby," said Eslinger.

Tavenner did search for Henry Brown AFTER clearing call w/Chericia week before her murder. Looked up HER name AFTER notified of suspension.

A report said Tavenner lied about important details such as what had happened, where the incident took place and whether domestic violence had occurred.

He also failed to mention the injunction to his sergeant or complete a report and file charges.

The sheriff fired the deputy and asked the state attorney's office to see if they could prosecute him for official misconduct, but prosecutors said they would not be able to prove the case.

Crackin' Up!
Thursday, August 11th 2016, 8:58 am PDT ~ Thursday, August 11th 2016, 9:01 am PDT




WARNING: Video contains graphic language and drug use.

Canada- The video of the late Toronto mayor Rob Ford smoking crack cocaine has been released to the public. The video's release comes more than three years after starting a scandal reported worldwide. The video's publication had been banned by a prior court ruling. Ford's friend and driver, Alexander "Sandro" Lisi, faced charges related to an alleged extortion scheme of a gang member to get the cellphone video. Lisi's charges were dropped Thursday.

In the video:

Ford sits in a chair and lights a glass pipe as he discusses "family" and "your kids" with someone off-screen. He appears to be intoxicated, as much of his speech is slurred. The pair also have unkind words to say about current Canada Prime Minister Justin Trudeau. Ford may have suspected he was being recorded about a minute into the video. He gestures and refers to something "on," but most of his words are unintelligible.

Ford initially denied the drug use claims. He said the video did not exist. However, he later admitted to smoking crack. He served as mayor of Toronto from 2010 to 2014. Following a stint in rehab, he discovered he had cancer in 2014 and bowed out of the mayoral race, but he ran and won his previous position as city councilor. Ford died March 22 from complications with cancer. Media sources reported he apparently never saw the video.

The American Model Minority!
Posted: May 13, 2016 12:55 AM PDT ~ Updated: May 13, 2016 02:45 PM PDT

Illinois -- Three women were arrested at Chicago's O'Hare International Airport with more than $3 million of heroin and opium in their luggage. U. S. Customs and Border Protection agents discovered 70 pounds (32 kg) of heroin and opium. The drugs were found in numerous small packets in the women's luggage. The three women arrived on Tuesday on a flight from Japan.

The three women are identified as Pa Yang, 57, Mai Vue Vang, 58, and True Thao, 52. All three are from Minnesota. The women each face one felony count of possession with intent to deliver. The charge is punishable by 15 to 60 years in prison. A Cook County judge set a $50,000 bond for each woman on Wednesday.

The women are being represented by the Cook County Public Defender's office. The Public Defender's Office told Circuit Court Judge Donald Panarese Jr., that they have not been able to question their clients because a translator is needed. Officials did not say what language the interpreter must speak. The attorney representing the women declined to comment or give his name. Messages left for representatives at the public defender's office were not immediately returned. They are scheduled to appear in court June 2 and are being held in the Cook County Detention Center in Chicago.

Kosciusko!
Posted: February 29, 2016 1:37 PM MST ~ Updated: Thu 12:00 PM PST Feb 29, 2016

PLYMOUTH, IN. — Kosciusko County Sheriff Aaron Rovenstine has been indicted on ten felony counts. The charges against Rovenstine include three counts of bribery, one count of intimidation, one count of assisting a criminal and five counts of official misconduct. Rovenstine was also indicted on one count of threats to a law enforcement officer. The indictment was handed down by a grand jury on Friday. A warrant for his arrest was issued Monday. The warrant orders Indiana State Police to arrest the sheriff. Rovenstine must appear before Kosciusko County Circuit Court Judge Michael W. Reed.

The documents filed in Kosciusko County court allege that Sheriff Aaron Rovenstine took $40,000 in bribes. The bribes were in exchange for granting special privileges to an inmate and a visitor at the Kosciusko County jail in Warsaw (The city of Warsaw is about 40 miles northwest of Fort Wayne.). Rovenstine allowed unrecorded and unsupervised visitations and phone calls between the prisoner and the visitor. Rovenstine did so "with the intent to hinder the punishment" of the inmate, the indictment stated.

Indiana State Police investigated the case. Police said in a news release that Marshall County Prosecutor E. Nelson Chipman Jr. has been appointed as special prosecutor in the case. Rovenstine did not respond to an email and two phone messages requesting comment Monday morning.

Indiana State Police previously said they had plans to announce the indictment of three people in Kosciusko County. The indictments included a public servant. The announcement was scheduled at a news conference in Plymouth, Marshall County, on Monday afternoon.

lenienYee!
Posted: February 24, 2016 1:37 PM MST ~ Updated: Thu 12:00 PM PST Feb 29, 2016

State Sen. Leland Yee, D-San Francisco, leaves federal court in San Francisco. He was sentenced Wednesday, Feb. 24, 2016, after acknowledging in a plea deal that he accepted thousands of dollars in bribes and discussed helping an undercover FBI agent buy automatic weapons from the Philippines. Yee and his lawyer declined comment after the sentencing.

San Francisco, CA -- Former state Sen. Leland Yee, 67, will spend five years in federal prison for trading his political juice for money. Yee pleaded guilty last year to racketeering charges. The charges stemmed from allegations Yee accepted bribes in exchange for his political influence. The sentence punctuates a case that started with a sprawling undercover FBI probe of crime in San Francisco's Chinatown. The probe spread into the dark side of political dealing in Sacramento.



Leland Yee, left, talks with Raymond "Shrimp Boy" Chow during a rally.


Yee is a longtime San Francisco Democrat. He was one of several state legislators charged with crimes in recent years. These charges became scandals that rocked the state Capitol. Yee was set to go on trial on political corruption; money laundering; and gun trafficking charges last August. He was scheduled to stand trial along with three other defendants. They included political consultant Keith Jackson; his son, Brandon Jackson; and former sports agent Marlon Sullivan. Yee cut a plea deal with federal prosecutors. He avoided a trial. However, Yee was forced to admit he took payments in return for promises to use his political clout for a host of "powerful interests." These "powerful interests" ranged from NFL owners to medical marijuana businesses.



In re: Criminal Complaint (CR 14-196 CRB - 2014) (Leland Yee, et. al.) by Leegal Counsel


Yee admitted in the plea agreement that he traded his political influence for bribes. The bribes were typically offered by undercover FBI agents posing as potential campaign contributors. Yee admitted he agreed to influence legislation for would-be medical marijuana businesses in California. Yee admitted to accepting an $11,000 cash bribe in June 2013 from an undercover FBI agent to help sponsor statewide marijuana legislation. He also admitted to attempting to assist an NFL team owner. The owner was trying to exempt pro athletes from the state's workers' compensation laws. The FBI concocted a fictitious software firm seeking government technology contracts.

The racketeering charge also contained allegations Yee tried to arrange an illegal international arms deal through the Philippines in exchange for money. Yee confirmed his role in that bizarre crime as well. However, Yee disputed that he had the ability to carry it out. In addition, Yee admitted he laundered a $6,800 contribution to his secretary of state campaign in 2014. In sum, government officials identified more than $100,000 in bribes directed at Yee during the investigation. However, Yee's lawyers disputed that figure.

On Wednesday, February 24th, U.S. District Judge Charles Breyer imposed the sentence on the defrocked Bay Area politician. Yee appeared in a courtroom packed with family, observers and media,dressed in a dark suit. A somber acting Yee urged the judge to give him leniency. He described how he's "ashamed" of his crimes. He stated he hopes to make amends to family and supporters. Yee stated (his voice breaking): "I have taken full responsibility for my actions and crimes I have committed. That will haunt me the rest of my life." Yee unsuccessfully urged the judge to consider allowing him to serve his sentence in home detention instead of prison. He argued that he needed to care for his ailing wife. He continued arguing that sending him to prison would not serve any purpose.



Breyer rejected Yee's bid for leniency. The judge called his sale of votes for money a "violation of the public trust." Breyer told Yee: "The crimes that you committed have resulted in essentially an attack on democratic institutions. (Yee nodded as the judge addressed him.) This is a serious, serious injury to a governmental institution." Breyer called Yee's involvement in the racketeering scheme "hypocritical" and "unfathomable" given his past advocacy for gun control. The judge gave him 30 days to surrender to the U.S. Marshal's Service. The U.S. Marshals will turn Yee over to the federal prison system. Yee's lawyer, asked the judge to recommend the sentence be served at the federal prison in Taft in Kern County.

Although Breyer issued a harsh admonition of Yee, his sentence was ultimately closer to what the defense. Yee's legal team asked the judge to sentence the former secretary of state hopeful to between four years and three months to a maximum of five years and three months. They cited his career in public service. The defense insisted that Yee regrets his conduct. They argued he did not act out of greed. Defense lawyers wrote to Breyer last week. They argued: "He recognizes that his actions were wrong and he is remorseful and deeply regrets his conduct. His widely publicized criminal activity has served as his own private punishment. He embarrassed himself, his family, and community by this shocking digression from his honorable career in public service."

Acting U.S. Attorney Brian Stretch declined comment on the sentence. Federal prosecutors pushed for an eight-year sentence for Yee in his political corruption case. They described him in court papers as a public servant who "was willing to betray the trust of those who elected him" and "to sell his vote to the highest bidder." Assistant U.S. Attorney Susan Badger told the judge Wednesday, "Senator Yee abused that trust in the worst possible way." She urged punishment above federal sentencing guidelines. "It was to retain power as a public official." Bates continued, "Today's sentencing of a former elected official underscores the need to close campaign finance loopholes wherever they exist."

State Legislators responded to the sentencing Wednesday with further calls for reform. State Sen. Patricia Bates (R-Laguna Niguel) introduced a bill directed at Yee's conduct. The bill is designed to close a loophole that allows the skirting of campaign contribution limits.

The FBI snagged Yee in the course of a five-year probe into reputed Chinatown crime boss Raymond "Shrimp Boy" Chow, who was convicted of racketeering charges in December after a lengthy trial. Investigators said Chow is the leader — the dragonhead — of one of the most powerful Asian gangs in North America. Chow's gang is said to have lured Yee into its clutches through money and campaign contributions in exchange for legislative help. At the time Yee sought to build his campaign coffers to run for California secretary of state.

The other defendants also pleaded guilty to racketeering under separate plea deals with the U.S. attorney's office. Breyer on Wednesday sentenced Keith Jackson, the former San Francisco school board president who put Yee in the FBI's cross hairs, to nine years in prison, calling him a "one-person crime wave." Prosecutors sought a 10-year term. Chow is still awaiting sentencing.

Bench Banana ~ 2016!
Posted: April 19, 2016 12:01 PM ET ~ Updated: April 19, 2016 06:25 PM PDT

Brooklyn, NY -- New York Supreme Court Judge Danny Chun threw out the manslaughter conviction of New York City police officer Peter Liang. Liang was convicted of the fatal shooting of an unarmed black man. The shooting sparked emotional protests from both sides of the controversial case. Liang, 28, could have faced up to 15 years in prison for manslaughter in the death of Akai Gurley, 28. Chun reduced the jury's conviction to criminally negligent homicide. Chun sentenced Liang to five years probation and 800 hours of community service.

A week ago Chun rejected a motion from Liang's lawyers that the conviction be reversed. They argued on the grounds that a juror had lied to claim a spot on the panel. Liang's lawyers accused juror Michael Vargas of having an anti-police bias. They also accused him of lying to hide his father's criminal past. Chun determined that Vargas had hedged but not lied. He ruled that none of it had any impact on the guilty verdict.

Gurley's family bubbled with expressions of outrage. Sylvia Palmer is Gurley's mother. Ms. Palmer faulted Brooklyn District Attorney Kenneth Thompson for recommending a home confinement sentence. She issued an emotional response to Chun's decision:


"By escaping jail time, Peter Liang faces no meaningful legal accountability for killing Akai. This felony conviction without appropriate consequences makes clear that police are treated as if they are above the law, allowing Liang to walk out of court home to his family while my son will never be able to do the same. Judge Chun's sentencing decision today is an insult to the life of Akai Gurley, to me as his mother, to all families whose loved ones have been killed by police, and all New Yorkers. Shame on D.A. Thompson, Judge Chun and New York City – while we thank the community for standing with our family, this is another sad chapter in this city's history with the status quo maintained."

Gurley's relatives started a Facebook page titled "Justice for Akai Gurley Family." The page has drawn more than 1,300 likes. A post entitled "Pack the Court. Pack the Street" encouraged supporters to gather at the courthouse during Tuesday's sentencing to "demand accountability for the unjust killing."

D.A. Thompson prosecuted Liang for manslaughter. In March, Thompson announced he would recommend six months of home confinement; five years probation; and 500 hours of community service. He stated:


"[Liang's] incarceration is not necessary to protect the public, and due to the unique circumstances of this case, a prison sentence is not warranted," Thompson said. "There are no winners here."

Thompson now claims his office would fight the decision. He stated:


"While our sentencing recommendation was fair under the unique circumstances of this case, we respectfully disagree with the judge's decision to reduce the jury's verdict and will right to reverse it on appeal."

The NAACP Legal Defense and Educational Fund is a civil rights organization based in New York. They expressed deep disappointment at the decision. They stated:


"This decision compromises the perception of fairness and independence that is vital to improving public confidence in the justice system and to restoring effective community-police relations," said Sherrilyn Ifill, the organization's president and director-counsel. "Here, the jury did its job and was failed by the prosecutorial and judicial components of the justice system, as was Mr. Gurley's family."

A coalition of Asian American organizations together condemned the judge's decision. The coalition read a joint statement released by the Asian Americans United out of Philadelphia; Chinatown Community for Equitable Development out of Los Angeles; CAAAV Organizing Asian Communities out of New York; and the Chinese Progressive Association out of San Francisco and Boston. It reads:


"Any amount of jail/prison time is a brief snippet of time compared to the lifetime Akai Gurley's young daughters will have to live without their father. The sentencing sends the message that it is okay to kill innocent and precious lives, as long as it is done by a police officer."

Qing Lan Huang is an Asian-American New Yorker who lives in Staten Island. His then-7-year-old younger brother was killed by police in 1996. Police claim they mistook his BB gun for the real thing. Huang also expressed outrage at the decision. He said: "The system denied justice to Akai Gurley's family just like it denied justice to mine."

Liang has his own supporters. His conviction prompted a protest in Brooklyn that drew thousands of them, including many Chinese-Americans. Similar protests took place in San Francisco and elsewhere, pressing a complaint that a Chinese-American officer should not be convicted of a crime when white officers seldom are convicted or even tried in shooting cases.

Posted: March 23, 2016 4:01 PM PST ~ Updated: April 3, 2016 10:25 AM PST



New York -- Ex-NYPD police officer Peter Liang was convicted in February of fatally shooting Akai Gurley, 28. The fatal shooting occurred while Liang was patrolling an East New York housing project. Liang's sentencing is scheduled for April 14th, and he faces up to 15 years in prison. Earlier this month, Brooklyn District Attorney Ken Thompson recommended that Liang get no prison time and five years of probation. The five years of probation includes six months of house arrest and 500 hours of community service. Thompson argued that "Liang has no prior criminal history and poses no future threat to public safety. He argued Liang's incarceration is not necessary to protect the public. Due to the unique circumstances of this case, a prison sentence is not warranted."
The recommendation has enraged Gurley's family.

Gurley's family called his recommendation part of an "on-going pattern of a severe lack of accountability for officers that unjustly kill and brutalize New Yorkers that allows the violence to continue," and said that it "sends the message that officers can continue to kill Black New Yorkers without consequence."

NYPD Commissioner Bill Bratton told media sources that Thompson's recommendation took "courage," and congratulated the DA while condemning those who protested against his decision

.

Now jurors from Liang's trial are expressing their own disapproval of this recommendation. Media sources spoke with an anonymous 62-year-old juror. The Juror said that his own father had to serve over seven years in prison when he accidentally shot one of his friends. He thinks that Liang shouldn't be getting any special treatment just because he's a police officer. "What was the point of prosecuting him? What did we do this for?" the juror demanded. "I agree he doesn't deserve tremendous time...but if something is wrong, you shouldn't get a slap on the wrist." Another juror hadn't heard about Thompson's recommendation until they were informed about it by the media source. The juror was reportedly shocked, asking: "Wow, is this right? ...That's ridiculous."

Pink Housing!
Posted: 11 February 2016 08:00PM PST ~ Updated: 11 February 2016 10:00PM PST
"Cops have already killed 550 people in 2015," prompting the response, "If they're black, it doesn't count."


-- December 2015 texts discovered on the phones of Santa Clara Sheriff Deputies.



New York -- A New York City police officer was convicted of manslaughter on Thursday for killing an unarmed man who was hit by a ricocheting bullet fired from the officer's gun in the stairwell of a Brooklyn housing project in a case that highlighted concerns over police accountability.

The officer, Peter Liang, and his partner were conducting a so-called vertical patrol on Nov. 20, 2014, inside the Louis H. Pink Houses in the East New York neighborhood. At one point, Officer Liang opened a door into an unlighted stairwell and his gun went off. The bullet glanced off a wall and hit Akai Gurley, 28, who was walking down the stairs with his girlfriend, and pierced his heart.




DOWNTOWN BROOKLYN — On Nov. 20, 2014, Rookie NYPD officer Peter Liang shot and killed Akai Gurley, 28, during a patrol of a dimly-lit stairwell at the Pink Houses, located at 2724 Linden Blvd.

Posted: 28 January 2016 12:00PM EST ~ Updated: 30 January 2016 11:21PM PST




New York -- Opening the prosecution's case, Brooklyn Assistant District Attorney Marc Fliedner stated: "Akai Gurley is dead today because he crossed paths with Peter Liang." Opening statements and testimony began this week in the long-awaited trial of New York City police officer Peter Liang. Jury selection in the case was completed last week. Liang is on trial for the killing of Akai Gurley more than 14 months ago. Gurley was an unarmed 28-year-old African-American man walking down the stairs in his apartment building.

Liang was indicted by a Brooklyn grand jury on manslaughter and other charges last February. The prosecution and defense agree on the immediate events that led to Gurley's death. The indictment of Liang is a rare occurrence. One recent report indicated that 54 police officers faced criminal charges in the past decade. This is out of the thousands of police killings (many of them involving unarmed; innocent; or mentally disturbed individuals) that took place over this same period. Convictions in cases like these are even more uncommon.

On November 20, 2014, Liang and another cop Shaun Landau, were making a "vertical patrol." This involves checking the stairwells in the high-rise building. Gurley's apartment building is part of the Louis H. Pink housing projects in the East New York section of Brooklyn. Liang and his partner were patrolling in the housing project when Landau reportedly heard the sound of footsteps. They were on the eighth floor at the time.

Meanwhile, Gurley and his girlfriend, Melissa Butler, decided to walk down from the seventh floor after the elevator never showed up. This is a common occurrence in public housing. They descended an unlit staircase. Unlit stairwells are a product of the wanton neglect of basic maintenance in the He drew his pistol with the other. He fired his gun immediately. Liang then returned to his partner and said it had been an accident and that he would now be fired. The two officers failed to check to see whether anyone had been injured. Instead, they argued for two minutes over whether their supervisor should be called, as stipulated in police rules. The argument then centered upon which of them should call the supervisor. Liang then placed a call to his union representative.

Meanwhile, Gurley started running. Then, staggering and in increasing difficulty, Gurley collapsed on the fifth floor and died. Butler saw that he had been shot and tried desperately to get help by knocking on nearby doors. After failing to resolve the argument regarding which of them should call their supervisor, the officers made their way down the stairs. They came across the mortally wounded Gurley and his crying friend Butler on the fifth floor. They did nothing, even though they are required to perform CPR when needed. Liang finally called his superior after having seen Gurley dying.

Melissa Lopez testified on the first day of the trial. Lopez was Butler's neighbor. She said that she had called 911 after Ms. Butler rang her bell. Lopez testified, "I saw her standing there, crying, asking for help, her hands all bloody." She testified that when she went out to the stairwell, she saw the police officers. The prosecution asked what they did and Lopez replied, "Nothing." Ms. Lopez also said in her call for emergency assistance, recorded and played in court: "The cops shot him, the cops shot him," "There's like a million cops, but no ambulance."

The police did not summon an ambulance. The prosecution alleges that during this entire period, Landau and Liang behaved as though Gurley was "collateral damage." They acted as if Gurley was an unfortunate casualty in the job of policing the poor neighborhood. The prosecution charges that the officer's behavior makes him guilty of second-degree manslaughter, involving recklessness rather than intent to kill. A manslaughter conviction could bring a sentence of 5 to 15 years in prison. Liang also faces official misconduct; reckless endangerment; and other charges.

Officer Landau is expected to testify under an immunity agreement. The prosecution's outline of the case indicates that, although Landau was not the shooter, he also refused to provide any aid to the dying man.

Liang's lawyer indicated that the police officer would probably take the stand in his own defense. The strategy will apparently be to present him as a virtual innocent himself, a young officer trying his best and ensnared in what his defense attorney claimed was "a million-to-one possibility," as his bullet ricocheted off the wall and struck Gurley. The attorney added that the case was "not a referendum on policing in the United States."

The cop is clearly guilty of violating specific rules on the holding and use of guns, breaching regulations in failing to notify his supervisor for 20 minutes, and, above all, refusing to provide first aid.

These actions did not take place in a vacuum. The police are sent into the city's housing projects to carry out "broken windows" policing, initiated under the current police commissioner, William Bratton, during his first stint on the job more than 20 years ago. The cops function as a virtual occupation force, making threats and arrests for such charges as loitering and trespass, even in one's own building, and minor drug charges that would barely raise an eyebrow in wealthier parts of the city.

The trial in the Akai Gurley case has been delayed for nearly a year, likely to allow anger to cool. His killing came within weeks of the exoneration of the police in the murder of Michael Brown in Ferguson, Missouri, and the chokehold death of Eric Garner in Staten Island that past summer. Only two days later, 12-year-old Tamir Rice was shot and killed by a Cleveland cop. The killing of Akai Gurley, unlike these cases, was accidental, but it was an "accident" that reflects the police-state atmosphere in working class and poorer sections of the city.

Spies!
Posted: April 11, 2016 at 12:55 AM EST ~ Updated: April 11, 2016 at 05:05 PM PST

Norfolk, VA -- A U.S. naval flight officer Lt. Cmdr. Edward C. Lin, 39, has been accused by the United States Military of passing secrets to China. Lin is originally a Taiwanese national. His family moved to the U.S. He speaks fluent Mandarin. According to a Navy Press release in 2008, Lin spoke at a naturalization ceremony. "Lin [said he] was 14 years old when he and his family left Taiwan. They had to travel halfway around the world, stopping in different countries along the way."

Lin has an extensive signals intelligence background. He served on some of the Navy's most sensitive intelligence gathering aircraft. He had a career as a signals intelligence specialist on the Navy's Lockheed Martin EP-3E Aries II reconnaissance aircraft. Lin's job on the Aries II bears resemblance to maritime surveillance and anti-submarine warfare. His job on the P-3C Orion was to manage the collection of electronic signals from the aircraft – a sensor coordinator. Lin had been a department head for the Hawaii-based Special Projects Patrol Squadron Two 'Wizards' (VPU-2). The Squadron flew signals intelligence aircraft based on variants of the EP3-E Aries II signals intelligence aircraft. In addition his time on EP-3Es, Lin served from 2012 to 2014 as the Congressional Liaison for the Assistant Secretary of Navy for Finance Management and Comptroller.

Lin was currently assigned to commander, Patrol and Reconnaissance Group in Norfolk. The specifics of how the U.S. gathers signals from potential adversaries are among the military's most closely guarded secrets. The knowledge of the methodology for how the U.S. gathers signals intelligence could allow adversaries to devise ways to counter U.S. monitoring. This is information that Lin would likely have with his Aries II experience.

Lin faces several counts of espionage and several other charges. The charges were outlined during an Article 32 hearing in Norfolk, Virginia. Several sources familiar with the case said the country to which Lin passed secrets was China. However, few other details are known about the case given much of the evidence is classified.




The redacted charging documents say Lin allegedly transported secret information out of the country without permission. He then lied about his whereabouts when he returned to duty. The charging documents allege he successfully committed espionage twice and attempted espionage on three other occasions. Lin is also accused of violating military law by patronizing prostitutes and committing adultery. He has been held in pre-trial confinement at the Naval Consolidated Brig Chesapeake, Va. for the last eight months.

The last major incident of espionage by an active duty member of the Navy was the case of John Walker. Walker was a Navy warrant officer and submariner who for 18 years. He passed reams of military secrets to the Soviet Union before he was finally caught in 1985.

Uniformed Dopes!
Posted: February 12, 2016 ~ Updated: February 22, 2016

ATLANTA, GA — Federal authorities announced charges against dozens of current or former Georgia corrections officers accused of using their badges to protect drug dealers on Thursday.

In all, 49 individuals were arrested, including 45 current or former Ga. corrections officers. They were scheduled to appear before a judge on Thursday.

The corrections officers are accused of a variety of charges, from smuggling contraband into Georgia prisons to accepting bribes in exchange for protecting drug deals that occurred outside of the facilities, federal officials said.

The facilities involved in Thursday's indictments include:

•» Hancock State Prison (Sparta, Ga.)

•» Riverbend Correctional Facility (Sparta, Ga.)

•» Pulaski State Prison (Hawskinsville, Ga.)

•» Baldwin State Prison (Milledgeville, Ga.)

•» Dooley State Prison (Unadila, Ga.)

•» Phillips State Prison (Buford. Ga.)

•» Dodge State Prison (Chester, Ga.)

•» Autry State Prison (Unadila, Ga.)

•» Macon State Prison (Oglethorpe, Ga.)

Five members of the DOC Tactical Team were charged and arrested. The Tactical teams are trained in riot, crowd control, firearms, chemical munitions, and other non-lethal munitions,

"It is truly troubling that so many corrections officers from across the state of Georgia could be so willing to sell their oath, sell their badges for personal profit to benefit and protect purported drug transactions — drug dealers," said John Horn, United States Attorney in the Northern District of Georgia. "They not only betrayed the institutions that they were sworn to protect, but they betrayed the trust and faith of thousands of honest corrections officers who upload the values of their jobs every day."

In many of the indictments, the correctional officers thought they were providing protection to drug-traffickers. In exchange for thousands of dollars, the officers agreed to wear their DOC uniforms and accompany a purported drug trafficker while he delivered narcotics. In some cases, the officers agreed to transport the drugs themselves. The correctional officers believed if they were stopped, their vehicles would not be searched due to their law enforcement connection.

At Autry State Prison, Corrections officers allegedly helped inmates commit fraud by contacting victims and tricking them into electronically transferring money to pay for a fine for failing to appear for jury duty.

Officers in several prisons also worked to smuggle contraband, including tobacco, alcohol and cell phones, to inmates. Many of those contraband cell phones were then used by inmates to commit wire fraud, money laundering, identity theft and drug trafficking. One defendant allegedly made $2,145 through those bribes.

Thursday's announcement was the fourth in a series of operations into corruption at Georgia corrections institutions after an investigation that began two years ago. The initial investigation was into contraband at one facility, but authorities said that leads quickly led to more more leads, and spread across 11 institutions in the state. Since then, 130 people have been indicted and arrested. All told, 63 out of some 5,200 guards have been charged.

Corrections Commissioner Homer Bryson admitted some of the guards were likely not properly screened when hired.

"The honest answer is we're not able to do thorough enough background checks because we have to hire people at such low salaries that its difficult to fill those vacancies," Bryson said.

In 2014 and 2015, DOC seized more than 23,500 phones from inside Georgia state prisons. Many possessed internet capabilities, and had been smuggled into the prisons by guards or other employees.

Those indicted Thursday were:

•» Ashley Jenee Barnes, 21, of Sparta, Georgia, a Correctional Officer at Riverbend Correctional Facility, has been charged with accepting bribe payments to protect drug transactions and with attempted drug trafficking.
•» Selena Black, 22, of Oglethorpe, Georgia, a Correctional Officer at Macon State Prison, has been charged with accepting bribe payments to protect drug transactions and with attempted drug trafficking.
•» Michael Bostic, 32, of Lawrenceville, Georgia, formerly a Correctional Officer at Phillips State Prison, has been charged with accepting bribe payments to smuggle contraband into a prison, with accepting bribe payments to protect drug transactions, and with attempted drug trafficking.
•» William Dale Bragg, 25, of Warner Robins, Georgia, a GA DOC inmate, has been charged with conspiring to commit money laundering.
•» Crystal Sasha Brooks, 22, of Tennille, Georgia, formerly a Correctional Officer at Hancock State Prison, has been charged with accepting bribe payments to smuggle contraband into a prison, with accepting bribe payments to protect drug transactions, and with attempted drug trafficking.
•» Jessica Brown, 30, of Milledgeville, Georgia, a Correctional Officer at Baldwin State Prison, has been charged with accepting bribe payments to protect drug transactions and with attempted drug trafficking.
•» Christopher Clayton, 28, of Americus, Georgia, formerly a Correctional Officer at Macon State Prison, has been charged with accepting bribe payments to protect drug transactions and with attempted drug trafficking.
•» Chasity Coleman, 22, of Cordele, Georgia, formerly a Correctional Officer at Dooly State Prison, has been charged with accepting bribe payments to protect drug transactions and with attempted drug trafficking.
•» Patrick Coleman, 43, of Tucker, Georgia, formerly a Correctional Officer at Phillips State Prison, has been charged with accepting bribe payments to smuggle contraband into a prison, with accepting bribe payments to protect drug transactions, and with attempted drug trafficking.
•» Angela Dinkins, 25, of Morrow, Georgia, formerly a Correctional Officer at Dooly State Prison, has been charged with accepting bribe payments to protect drug transactions and with attempted drug trafficking.
•» Quardarrius Duhart, 29, of Tennille, Georgia, has been charged with attempted drug trafficking.
•» Travonne Ferrell, 22, of Milledgeville, Georgia, a Correctional Officer on the GA DOC tactical unit or COBRA Squad, has been charged with accepting bribe payments to protect drug transactions and with drug trafficking.
•» Benjamin Floyd, 23, of Hawkinsville, Georgia, formerly a Correctional Officer at Dooly State Prison and a jailor at Pulaski County Sheriff's Office, has been charged with accepting bribe payments to protect drug transactions and with attempted drug trafficking.
•» Dantavis Fluellen, 26, of Milledgeville, Georgia, a Correctional Officer on the COBRA Squad, has been charged with accepting bribe payments to protect drug transactions and with attempted drug trafficking.
•» Jeremy Fluellen, 26, of Sparta, Georgia, formerly a Correctional Officer at Hancock State Prison, has been charged with accepting bribe payments to protect drug transactions and with attempted drug trafficking.
•» Tacowan Fluellen, 24, of Milledgeville, Georgia, a Correctional Officer on the COBRA Squad, has been charged with accepting bribe payments to protect drug transactions and with attempted drug trafficking.
•» Justin Gennings, 29, of Port Royal, South Carolina, formerly a Correctional Officer at Phillips State Prison, has been charged with accepting bribe payments to smuggle contraband into a prison.
•» Charisma Glenn, 22, of Milledgeville, Georgia, a Correctional Officer at Riverbend Correctional Facility, has been charged with accepting bribe payments to protect drug transactions and with attempted drug trafficking.
•» Jaleel Green, 23, of Oglethorpe, Georgia, a Correctional Officer at Dooly State Prison, has been charged with accepting bribe payments to protect drug transactions and with attempted drug trafficking.
•» Kenny Grover, 28, of Fort Valley, Georgia, formerly a Correctional Officer at Macon State Prison prior to his arrest, has been charged with accepting bribe payments to protect drug transactions and with attempted drug trafficking.
•» Kierria Harvey, 23, of Milledgeville, Georgia, a Correctional Officer at Riverbend Correctional Facility, has been charged with accepting bribe payments to protect drug transactions and with attempted drug trafficking.
•» Cortavius Henderson, 23, of Cordele, Georgia, formerly a Correctional Officer at Dooly State Prison, has been charged with accepting bribe payments to protect drug transactions and with attempted drug trafficking.
•» Pierre Hill, 33, of Warrenton, Georgia, formerly a Correctional Officer at Hancock State Prison, has been charged with accepting bribe payments to protect drug transactions and with attempted drug trafficking.
•» Joshua Johnson, 20, of Kingsland, Georgia, formerly a Correctional Officer at Macon State Prison, has been charged with accepting bribe payments to protect drug transactions and with attempted drug trafficking.
•» Marvin Johnson, 33, of Rochelle, Georgia, has been charged with attempted possession with intent to distribute a controlled substance.
•» Tamika Johnson, 34, of Forsyth, Georgia, a Correctional Officer on the COBRA Squad, has been charged with accepting bribe payments to protect drug transactions and with attempted drug trafficking.
•» Winfred Johnson, 25, of Sandersville, Georgia, formerly a Correctional Officer at Riverbend Correctional Facility, has been charged with accepting bribe payments to protect drug transactions and with attempted drug trafficking.
•» Ethan Kilgore, 24, of Dublin, Georgia, a Correctional Officer at Dodge State Prison, has been charged with accepting bribe payments to protect drug transactions and with attempted drug trafficking.
•» Kewanda Love, 26, of Cochran, Georgia, formerly a Correctional Officer at Pulaski State Prison, has been charged with accepting bribe payments to protect drug transactions and with attempted drug trafficking.
•» Chelsey Mayweather, 24, of Milledgeville, Georgia, formerly a Correctional Officer at Baldwin State Prison, has been charged with accepting bribe payments to protect drug transactions and with attempted drug trafficking.
•» Tiawanna McDonald, 24, of Centerville, Georgia, a Correctional Officer at Dooly State Prison, has been charged with accepting bribe payments to protect drug transactions and with attempted drug trafficking.
•» Jarratt Ken Melvin, 23, of Thomaston, Georgia, formerly a Correctional Officer at Pulaski State Prison, has been charged with accepting bribe payments to protect drug transactions and with attempted drug trafficking.
•» Phoenicia Minor, 30, of Bonaire, Georgia, a Correctional Officer at Pulaski State Prison, has been charged with accepting bribe payments to protect drug transactions and with attempted drug trafficking.
•» Shameka Mobley, 27, of Warner Robins, Georgia, a Correctional Officer at Pulaski State Prison, has been charged with accepting bribe payments to protect drug transactions and with attempted drug trafficking.
•» Brandon Mullino, 34, of Hawkinsville, Georgia, a Correctional Officer at Dooly State Prison, has been charged with accepting bribe payments to protect drug transactions and with attempted drug trafficking.
•» Trevon Newsome, 22, of Warner Robins, Georgia, a Correctional Officer at Macon State Prison, has been charged with accepting bribe payments to protect drug transactions and with attempted drug trafficking.
•» Angelique Pate, 25, of Montezuma, Georgia, formerly a Correctional Officer at Macon State Prison, has been charged with accepting bribe payments to protect drug transactions and with attempted drug trafficking.
•» Ebony Scott, 26, of Tennille, Georgia, a Correctional Officer at Riverbend Correctional Facility, has been charged with accepting bribe payments to protect drug transactions and with attempted drug trafficking.
•» Anthony Shoffner, 23, of Kathleen, Georgia, a Correctional Officer at Macon State Prison, has been charged with accepting bribe payments to protect drug transactions and with attempted drug trafficking.
•» Sarne Sylvester, 28, of Albany, Georgia, formerly a Correctional Officer at Autry State Prison, has been charged with accepting bribe payments to smuggle contraband into a prison.
•» Tavia Trammer, 34, of Lawrenceville, Georgia, formerly a Correctional Officer at Phillips State Prison, has been charged with accepting bribe payments to protect drug transactions and with attempted drug trafficking.
•» Tramaine Tucker, 27, of Milledgeville, Georgia, formerly a Correctional Officer at Riverbend Correctional Facility, has been charged with accepting bribe payments to protect drug transactions and with attempted drug trafficking.
•» Brandon Watkins, 24, of Warner Robins, Georgia, formerly a Correctional Officer at Dooly State Prison, has been charged with accepting bribe payments to protect drug transactions and with attempted drug trafficking.
•» James Julius Watkins, Jr., 26, of Sparta, Georgia, formerly a Correctional Officer at Hancock State Prison, has been charged with accepting bribe payments to protect drug transactions and with attempted drug trafficking.
•» Alice Whitfield, 24, of Unadilla, Georgia, a Correctional Officer at Dooly State Prison, has been charged with accepting bribe payments to protect drug transactions and with attempted drug trafficking.
•» Branden Wiley, 24, of Cordele, Georgia, a Correctional Officer at Dooly State Prison, has been charged with accepting bribe payments to protect drug transactions and with attempted drug trafficking.
•» Christopher Tate Williams, 25, of Sparta, Georgia, formerly a Correctional Officer at Hancock State Prison, has been charged with accepting bribe payments to protect drug transactions and with attempted drug trafficking.
•» Tonia Williams, 25, of Warner Robins, Georgia, a Correctional Officer on the COBRA Squad, has been charged with accepting bribe payments to protect drug transactions and with attempted drug trafficking.
•» Keyerra Winkfield, 24, of Milledgeville, Georgia, formerly a Correctional Officer at Riverbend Correctional Facility, has been charged with accepting bribe payments to protect drug transactions and with attempted drug trafficking.

Last month, 51 people were charged in connection with a massive corruption investigation into Jimmy Autry State Prison in Pelham, Ga. Of the 51 charged, 15 were current or former corrections officers at Autry State Prison.

---
Rapist in Denial!
Posted: February 17, 2016 ~ Reposted: February 22, 2016
---
Jeff Arnold, whose SB Nation Longform story on former Eastern Michigan football player Daniel Holtzclaw sparked outrage over its sympathetic portrayal of a convicted rapist, apologized for the story Monday in a statement released on TwitLonger and said "at least four editors" signed off on its publication. "In recent days, I have had a chance to reflect on the profile of convicted rapist Daniel Holtzclaw I worked on for two months in collaboration with the editors at SB Nation. Now that I have some distance on the piece, I see that it presented a lopsided account that failed to acknowledge the suffering of Mr. Holtzclaw's victims. For that, I apologize," Arnold wrote.

"In writing this piece – which was reviewed and signed off on by at least four editors prior to its publication – I hoped to present a more fully-rounded portrait of Mr. Holtzclaw than had appeared in the press. I hoped to explore the question of what had happened to this once-promising young man. I and my editor at SB Nation hoped to find possible answers as to what could have led to him to become a convicted rapist and sexual predator. In the end, though, I produced a piece that had massive shortcomings."

SB Nation published the story on Wednesday but took it down hours later, with editorial director Spencer Hall saying that the story's publication represented "a complete breakdown of a part of the editorial process at SB Nation" and that the story was "a complete failure." Arnold suspended his Twitter account after the story was pulled but appears to have brought it back on Monday.
---
---
"There is no off-field situation that you will ever come across. I'm a gym rat, I love the game. I will give 110% every snap, every play. I'm a guy that is very coachable and can lead on and off the field. I refuse to be a bust because my work ethic is too good and I refuse to quit or settle for mediocrity."

-- Daniel Holtzclaw; Footballfutures.com, 2007

On Dec. 10, 2015, the day he turned 29 years old, at the moment his identity flipped from being presumed innocent to that of a convicted rapist, Daniel Holtzclaw sat in an Oklahoma County courtroom and began to tremble uncontrollably.

His body, which had been conditioned for football over the years — first as a high school All-State linebacker two hours away in his hometown of Enid, Oklahoma, and then again as a four-year starter in college at Eastern Michigan — began to rock forward and then back like a metronome marking time in a life that, at least as Holtzclaw knew it, was quickly slipping away.

Forward then back. Forward then back.

Dressed in a black suit, aqua blue shirt and striped tie, Holtzclaw sobbed audibly, overwhelmed by the day's sudden gravity. His body, folded in two, see-sawed back and forth, almost in an attempt to find solace within himself and the confined space he occupied along with his lawyers behind a wooden table. As he rocked, his future in the balance and his past in question, Holtzclaw stared mostly at the floor, but glanced up every few seconds and nodded his head from side to side in apparent disbelief while a 36-count litany of sins that included sodomy and rape, was read aloud by Judge Timothy Henderson.

A short distance away, Holtzclaw's father, Eric — a long-time police lieutenant back in Enid — sat and held his wife, Kumiko. The couple, who had drained their life savings and retirement to fund their son's defense, had entered the second-floor courtroom that day with the expectation of a verdict of not guilty. Once their son was free, they planned to take him back to their rural community, where they could somehow begin to piece their lives back together. But in that instant, in the same moment the couple sat in agony and watched the youngest of their three children and only son begin to painfully absorb the blows of the series of guilty verdicts, the vision of a relieved celebration vanished. As their son wept and continued to rock back and forth in his seat, Eric Holtzclaw — the cop who had attempted to remain calm throughout the trial and then the lengthy deliberations — sat defenseless, unable to protect Daniel from harm.

"It's like someone is killing your son," he said later.

When it was over, after an all-white jury had convicted the former Oklahoma City patrol officer on 18 of 36 counts against 8 of the 13 alleged victims, all-black, including four counts of first-degree rape, Holtzclaw was led in front of Henderson, who had verbalized into the court record what the jury had determined to be true over 42 hours of deliberation. Before stopping to face the judge, Holtzclaw — who had not testified in his own defense during the month-long trial — broke his silence. His face still displaying the fresh emotions of the moment, the former football star looked squarely at the jury, shook his head, and allowed five words to escape.

I did not do this.


"I like Ray Lewis and his leadership ability to take respect. 'You don't earn respect, you take it.'"


-- Daniel Holtzclaw; Footballfutures.com

Nearly six weeks before Holtzclaw was sentenced to 263 years in prison for committing the series of rapes and unthinkable sexual crimes while on duty as a police officer in Oklahoma City's Springlake Patrol Division, Cortland Selman, a medical device salesman from the Detroit suburbs, sat on an unforgiving courtroom bench only seven feet away from his former Eastern Michigan teammate and attempted to fit the pieces of a confusing and disturbing puzzle together.

Selman, who also played linebacker, appeared to be an unlikely ally. The black native of Detroit had already been vilified on social media, which saw the crime primarily in racial terms, for his support of his friend, but was unmoved. To him, this was about loyalty, about standing up for a teammate, not skin color. "I'm here as his brother," he had told a reporter.

Like everyone else, Selman wondered how it was possible that Holtzclaw could have become the racial predator who preyed on black women, most of whom already had a history of run-ins with the police over drugs or prostitution. How, Selman questioned, could Holtzclaw have morphed from being a model police officer dedicated to serving his community one day to a being someone that Oklahoma County district attorney David Prater painted at Holtzclaw's sentencing hearing as a "rapist masquerading as a law enforcement officer."

How the hell does that happen?

Selman and Holtzclaw were close. Ten years before, the two roomed together on road trips and, as football players are fond of saying, had "gone to war" together, playing at a Mid-American Conference program that has traditionally struggled to exist as anything more than anything beyond a designated opponent for larger, more successful teams. Kids, after all, don't grow up dreaming of playing in the MAC.

Now, a decade later, at a time when many of Holtzclaw's former college teammates chose to remain at least a stiff-arm's distance away since the accusations against the former star middle linebacker first surfaced in 2014, Selman had come out as one of his staunchest defenders. He believed, like Holtzclaw's close friends and family members, that there was no way Holtzclaw could be guilty.

Even before Holtzclaw's trial began, Selman studied the case of the teammate he had met within days of Holtzclaw's arrival at Eastern Michigan as a freshman in 2005. Like other Holtzclaw supporters, Selman considered the stack of evidence the prosecution had built and looked for clues to understand how Holtzclaw could have possibly become the monster he was publicly portrayed to be.

Each time, Selman reached the same conclusion: There was just no way. There was nothing he could point to in his time with Holtzclaw that squared with that of the man in trial, or the testimony from the 13 women victims during Holtzclaw's trial. Their claims had proven both graphic and disturbing. In each case, women ranging in age from 17 to 57, most with troubled pasts, claimed that at some point during a six-month period between late 2013 and the summer of 2014, each was victimized by a cop who stopped them due to some traffic offense, usually determined their vulnerability due to past offenses, then forced himself on them sexually in exchange for not making their legal issues any worse than they already were.

Jannie Ligons, the grandmother whose initial complaint became a focal point of the state's case, testified that in the summer of 2014, Holtzclaw pulled her over for erratic driving at 2 a.m., just as his shift ended. Ligons was was on her way home after playing dominoes with friends. During the traffic stop, Ligons, who, unlike other Holtzclaw victims had no criminal record, testified Holtzclaw started to conduct a search during which he ordered the daycare worker to lift her shirt and then remove her pants. Holtzclaw, according to Ligons' testimony, lowered the beam of his flashlight between her legs before unzipping his pants and ordering her to perform oral sodomy.

"Come on," Ligons testified Holtzclaw said at the time, "I don't have all night."

Believing she might be shot if she did not comply, Ligons did as Holtzclaw ordered. She later told local media outlets that all she could see at the time "my life flashing in front of my eyes and the holster on his right side." In every case, prosecutors maintained Holtzclaw sexually assaulted and raped his victims believing they would be too frightened and intimidated to report him. Ligons, however, was not. Her accusations triggered an internal investigation by the Oklahoma City Police Department's sex crimes unit that resulted in the 36 charges Holtzclaw faced in court. It also inspired an investigation by the Associated Press that found the case was not an anomaly. Over a six-year period more than 1,000 police officers nationwide had been stripped of their badges after being found to have committed sexual assaults and rape while on duty.

Following his department's internal probe, Oklahoma City Police Chief Bill Citty wrote in Holtzclaw's termination letter, "Your offenses committed against women in our community constitute the greatest abuse of police authority I have witnessed in my 37 years as a member of this agency."

In stark contrast to the state, Holtzclaw's attorney, Scott Adams, characterized his client as a model law enforcement officer who was "naïve and very gullible" and who was trying to better understand the section of Oklahoma City he had been assigned to. He also attempted to cast Holtzclaw's victims as being street smart and under the influence of drugs or alcohol at the time they claimed to have been sexually assaulted. Adams had based his legal strategy, including the decision not to put Holtzclaw on the witness stand in his own defense, on the claim a jury would never believe his client's accusers. In Adams' view, Holtzclaw was the victim.

In most instances, it is extremely difficult to convict police officers of sexual crimes: the police themselves conduct the investigation and juries generally find police officers more believable than their accusers.

Like Adams, Brian Bates, a licensed Oklahoma City-based private investigator and controversial self-professed "video vigilante," known for taping prostitutes and johns to combat human trafficking and licensing the product to news outlets at a profit (his website is called "JohnTV"), painted Holtzclaw in a similar light. Bates, who spent hundreds of hours looking into Holtzclaw's case for Adams, deemed the former football star to be immature and naïve. He determined that through a series of critical procedural errors involving the women he came into contact with, Holtzclaw, guilty or not, nevertheless left himself wide open to be charged with abuse of his authority by leaving windows of time spent with each woman unaccounted for. In Bates' view, Holtzclaw was swept up in the furor over treatment of black Americans by police officers in other places, turmoil that had already resulted the #BlackLivesMatter movement and sparked riots in places like Ferguson, Missouri, and Baltimore, a brewing perfect storm that was only getting worse.

"The emotions were already there and all (the public) needed was a poster child and Daniel came along at the absolute worst time for Daniel," Bates said. "And he was done." Yet this ignores the fact that in most instances, it is extremely difficult to convict police officers of sexual crimes: the police themselves conduct the investigation and juries generally find police officers more believable than their accusers. But the magnitude of Holtzclaw's crimes, the evidence that Holtzclaw had indeed come into contact with each of the women, the surrounding climate, and the veracity of his victims on the stand delivered a different verdict.

Regardless of the conviction, Selman still refuses to believe that his former college teammate could have carried out such a sexually deviant plan while working under the guise of a police officer. The entire time Holtzclaw spent on campus in Ypsilanti, Michigan, his name had never been associated with trouble. Independent searches and police and court records confirm that, as do the recollections of former teammates and university officials alike, none of whom could recall that Holtzclaw had ever made any serious missteps during his entire Division I playing career. And yet, here Holtzclaw was, on trial for his life.

Like many of those who hadn't remained in regular contact with Holtzclaw over the years, Selman first learned of the allegations against the former freshman All-American second-hand. On Aug. 22, 2014 — the day Holtzclaw was arrested and — news of the charges against the then third-year cop broke — Selman's cellphone started to buzz with a series of 10 text messages from mutual friends and former teammates. Each included either a link to a news story or a question wondering whether Selman believed the reports coming out of Oklahoma City. Selman eventually clicked on one of the links and started reading in utter disbelief. The headlines were all the same: Oklahoma City cop arrested held on $5 million bond.

"Jesus Christ," Selman said.

"I was like, 'Has Claw gone completely rogue?' I was like, 'What happened?'"

He wasn't the only person who knew Holtzclaw to ask that question. Far from it.


"My negatives? I would have to say everything. I am never settling for good when I can become great. I always am trying to have continuous improvement."


-- Daniel Holtzclaw; Footballfutures.com

Tyler Grey had just arrived home to his Oklahoma City apartment as a televised report broke the shocking news of Holtzclaw's arrest.

Grey, like Holtzclaw, called Enid home and grew up in a place situated somewhere in the space that exists between an up and coming medium-sized city with all of life's modern conveniences and small-town America where everyone still knows everyone else's business. Oil and agriculture provide most of the jobs in Enid, and the relatively prosperous city is home to about 50,000 people — 81 percent of which are white and only 4 percent black, and only 16 percent living in poverty.

Grey, who played college ball at Northwestern Oklahoma, was a year older than Holtzclaw during their time on Enid's varsity football team. As a teenager, the quarterback had become close friends with Holtzclaw, often spending weeknight evenings with him and other older teammates playing poker, video games or cruising along what Enid locals refer to as "The Strip." The short stretch of South Van Buren St., bordered on one end by the Family Video store and by the Sonic fast food restaurant on the other, is where the rural town's version of American Graffiti plays out, teenage men and women cruising the street waiting to grow up.

Copyright 2016 by Eric Holtzclaw. All rights reserved. Used with permission.

Grey describes him and his teammates as straight-laced as they come, well aware that in a town like Enid, popular athletes were easily identified and often the target of jealousy, particularly those from prominent families. During his four years in high school, Holtzclaw fit squarely into that category.

Holtzclaw's parents both came from law enforcement backgrounds. Eric Holtzclaw worked for 20 years in the Air Force while serving at the Yokota Air Force Base in Japan. While there, he met Kumiko, who also worked for the local police force. Daniel was born in Guam, and after moving to Enid when Daniel was 9, the family settled into routine, small town life. Daniel played on a number of youth league sports teams, and the Holtzclaws raised their son and his two sisters to be respected citizens who had a clear understanding of right and wrong, and who judged people based on their character, not the color of their skin. Eric Holtzclaw dismisses any suggestion that his son was prejudiced, noting his number of black friends and that as an Asian-American, his son grew up well aware of issues of cultural diversity.

For Daniel, being the son of one of the city's most recognizable police officers meant steering clear of trouble even more of a priority. In Enid, troublemakers found it damn near impossible to maintain anonymity in a place where rumors of who was doing what circulated quickly.


"Even if you're not involved with something, there's a chance that your name will get brought up, just because everyone knows who you are," Grey said. "People just assume that when you're a high-profile athlete in a small town."


Photo: Jeff Arnold

Using football to escape the town's rural setting has never been uncommon among players at Enid High, which includes state football championships in 1964, 1965, 1966 and 1983. A free-standing sign situated on one end of D. Bruce Selby Stadium bears the names of 12 "Plainsmen Pros," the fraternity of former Enid stars who have reached the NFL, of whom Baltimore Colts center Ken Mendenhall is the most notable. Joining the Plainsmen Pros has always provided the motivation for new generations of local Friday night heroes like Holtzclaw, who from a young age, harbored dreams of a successful playing career in college football and beyond.

To have a chance to do so required dedicated work — on and off the field. Even when the Enid football program has struggled to reach the playoffs, they abided by the slogan, "One school, one town, one team," and were taught to stay on the straight and narrow.

"You will never become the person you want to be if you've got skeletons in your closet," Enid's team leaders would tell underclassmen. And Daniel Holtzclaw — by most accounts — did not.

So when news broke of Holtzclaw's arrest nearly two years ago, Grey — like many within Enid's borders - had trouble believing that the teammate he had known back in high school could have become a completely different person. When Holtzclaw returned to Oklahoma after college to attend the Oklahoma City police academy, the two even shared an apartment. Grey detected no change in his friend.

"I would venture to guess if you were to do a long background of Daniel within the town, you probably won't find much," Grey said. "And that's saying something and points to the kind of kid that he was."

Not just in Enid, but 1,000 miles away in southeast Michigan.


"I believe that if I had the opportunity to play at a powerhouse program I would have accomplished more. Coming from a smaller school made me more on the grind, hungrier to succeed, win, to achieve excellence."


-- Daniel Holtzclaw; Footballfutures.com

Daniel Holtzclaw first arrived on Eastern Michigan University's campus in 2005, a member of coach Jeff Genyk's second recruiting class. Like many of his teammates, Holtzclaw turned up on campus with a bit of a chip on his shoulder having been mostly overlooked by top-tier programs. Unlike the University of Michigan, the perennial college football powerhouse seven miles up Washtenaw Avenue in the more affluent and more picturesque college town of Ann Arbor, Eastern Michigan, despite a student population of about 25,000, is a member of the Mid-American Conference, more "mid-major" than big-time. Eastern Michigan's lone postseason bowl appearance came in the 1987 California Bowl, following the program's only MAC championship. The team, a traditional doormat, hasn't posted a winning record since 1995.

Ever since, the university has struggled to maintain Division I legitimacy or even garner much popularity within Ypsilanti's city limits. Inside a mostly empty Rynearson Stadium, where players during Holtzclaw's tenure ran onto the field through ersatz smoke generated by hand-operated fire extinguishers, on-field success did not come easy. Yet, despite its failings, the program became a haven for players like Holtzclaw who were overlooked by more successful programs but still possessed enough talent to extend their football careers for another four years.

Holtzclaw stood 6 feet tall and weighed 204 pounds when he arrived for football duty fresh off successful senior season back in Enid. He had had finished his prep career as a first-team All-State selection his senior year after leading the Plainsmen with 123 tackles — a school record 25 of which came in Enid's season-opener.

Still, he was deemed only a two-star recruit by Rivals.com, the influential recruiting website. He could have thrived at a FCS or D-II program, but Holtzclaw aimed higher, committing to his beloved Oklahoma Sooners as a preferred walk-on. But after then-Oklahoma assistant coach Kevin Wilson alerted Genyk that Holtzclaw might be a player that could make an immediate impact at middle linebacker at a smaller, lesser-known program like Eastern Michigan, Genyk reached out. Holtzclaw chose to go to Eastern Michigan as a means to not only play football and pursue his dream of playing in the NFL, but to keep his parents from having to foot the bill for his college education. To act so unselfishly, say those who know him best, was just who Holtzclaw was.

Back home in Enid, Holtzclaw had built a reputation as a serious weight room warrior. While in high school Holtzclaw bench pressed 360 pounds and squatted 500 pounds, becoming one of the strongest players on the Plainsmen roster. He, along with his teammates, often made early-morning visits to the YMCA to sneak in extra workouts and usually spent their lunch hour in the gym, more than willing to put in the time if it meant garnering attention from college football programs with full-ride scholarships to hand out.

The pattern continued at Eastern Michigan. From the moment Selman first met Holtzclaw, he realized the out-of-state newcomer was all business. Holtzclaw wanted more than an education and just another four years of football. He wanted to make the game his life, to claw his way from college football and into the NFL.

Naturally quiet and reserved, Holtzclaw quickly proved himself to be an off-season workhorse. He struck teammates as a nose-to-the-grindstone worker, who rarely spoke unless he was spoken to, and who went about his business without bothering anyone around him. In meetings with his fellow linebackers, Holtzclaw exhibited a keen sense of humor, which played in direct contrast to the fierce competiveness he constantly kept on display inside the weight room. But, still a freshman and eager to earn the respect of his teammates, Holtzclaw was never one to call attention to himself and tout his own abilities. Instead, he chose to devote himself to putting in the work necessary to get the most of out of his body.

Even if he didn't possess the size that other linebackers playing at more prominent Division I programs were gifted with, Eastern Michigan's strength and conditioning staff came up with a plan to get Holtzclaw where he wanted to be.

Holtzclaw quickly became all about the work that would be required for him to stand out, not only at Eastern Michigan, but among every linebacker in the country. For despite the program's lowly status, over the years the school has sent nearly 40 players on to the NFL, including a pair — Green Bay Packers offensive lineman T.J. Lang and Detroit Lions defensive end Jason Jones — during Holtzclaw's stay.

The path best traveled to the NFL was a topic Holtzclaw often discussed with his dad who, like any father, wanted to see his son's football dreams be realized. During visits up to north to Ypsilanti during Holtzclaw's career, Eric Holtzclaw constantly asked those around Genyk's program if his son was doing everything possible to reach his full potential. Holtzclaw was always mindful that at schools like Eastern, performance mattered. That made him a regular in Jim Streeter's sports information office to ensure that his tackle total from the previous weekend's games had been calculated correctly. To stand out, he needed every tackle. Every play counted.

Intensity, on the field and in the weight room, became Holtzclaw's calling card. It did not matter that he was too small and too slow for the NFL. He would make up for it with dedication and willpower. He would do whatever it would take.

"I think we all had a switch when you get on that field," Selman said of his first impressions of Holtzclaw. "You just have this focus when you get on the field or in the weight room and that personality essentially takes over. But then when you get into that outside world, you're like, 'Man, this guy is a totally different person.'"

"He had that jovial, teenage personality that a lot of us had. So it wasn't like he was this intense, serious guy all the time. There was definitely a switch that went off."

By the end of his first fall camp, Holtzclaw earned a starting assignment at middle linebacker, a spot he never relinquished for the remainder of his time at EMU. As a freshman, Holtzclaw made 91 tackles and intercepted five passes, which earned him first-team Freshman All-American honors by The Football Writer's Association and third-team Freshman honors from The Sporting News and College Football News. By the end of his career he would go on to become the school's second all-time leading tackler with 437 — 13 shy of the school record.

Holtzclaw became one of the MAC's top linebackers, earning a reputation as a hard-hitter despite playing on a team that never won more than four games in any of his four seasons. But his freshman season may have been his best. Only once was he named to the All-MAC first team, and he was never named the most valuable defensive player on his own team. The knock on Holtzclaw from the start remained: he just wasn't big enough for the NFL.

"He had that jovial, teenage personality that a lot of us had. So it wasn't like he was this intense, serious guy all the time."Cortland Selman

After adding 16 pounds in his first season, Holtzclaw continued to grow in size and finished his senior year playing at 246 pounds. Although teammates knew Holtzclaw as someone consumed by his off-season conditioning routines, rumors persisted that Holtzclaw was taking performance-enhancing drugs as a way to bulk up. Similar speculation also existed back in Enid after Holtzclaw packed on between 15 pounds and 20 pounds of muscle between his junior and senior seasons with the Plainsmen. Grey recalls that innuendo began to swirl around town insinuating that the results of Holtzclaw's physical training were likely unnatural.

"People would say, 'How can someone have a physique like that and gain so much muscle without doing steroids?'" Grey said.

The steroid talk only picked up more steam at Eastern Michigan. Yet even that is inconclusive. One former university official, who spoke on the condition of anonymity, insisted any notion of impropriety was off-base and stated if any activity involving performance enhancing drugs took place within the school's relatively small university community, it would have become public knowledge. It never did. Still, word of a team Gong Show-style skit at the end of fall camp one season during Holtzclaw's career reached the office of Streeter, Eastern Michigan's long-time, straight-shooting sports information director.

Streeter, who was not present for the team meeting in question, said he was told by players who were in attendance that one of Holtzclaw's teammates took on the star linebacker's identity in a skit, appearing with a fake needle sticking out of his arm. Such humor, Selman said, was commonplace around weight room junkies like Holtzclaw, who were constantly working out. Yet to his knowledge, Selman claims that, despite the fact that his body changed so much over the course of his career, Holtzclaw was never singled out by the program for suspicion of using steroids.

Others, in awe of how quickly his body changed in four years, disagree. The ability to bench press 400 pounds and squat 500 pounds as a college freshman made Holtzclaw stand out from the start. At least one former Eastern Michigan player said he couldn't, in good conscience, rule out the possibility Holtzclaw could have had chemical assistance by the end of his college playing career in 2008.

That player, who spoke on the condition of anonymity, recalls one instance when Holtzclaw was attempting to break the program record for squatting weight. With approximately 600 pounds on the bar, Holtzclaw completed the impressive lift and then, unsure of what to do with his pent-up emotions, began to repeatedly head butt the bar, banging his head into the metal over and over again.

"Everyone was like, 'Holy shit,' the player said, 'this guy is fucking crazy.'"

Although the athletic department never investigated Holtzclaw for the use of steroids or other PEDs, the questions never completely disappeared.

Copyright 2016 by Eric Holtzclaw. All rights reserved. Used with permission.

"If I had to speculate, I would definitely have to say that if there was someone who using steroids, it would probably be Daniel Holtzclaw," the former teammate said.

"He came in at 17, 18 years old and this kid was built like a brick house."

More than six years after Holtzclaw's playing career ended, speculation whether PEDs were part of his workout routine continued. During a more than two-hour interview with Oklahoma City sex crimes detectives regarding what were then allegations of sexual assault, Holtzclaw's physical condition raised concerns. Detectives were clearly interested in exploring whether steroid abuse might have impacted Holtzclaw's behavior.

Detective Kim Davis, the lead investigator into the matter, asked Holtzclaw if he was "on 'roids."

"I'm not on steroids," Holtzclaw answered, smiling and shaking his head, dismissing the suggestion.

"A little bit?" Davis continued. "I don't care — I'm not the dope police."

"I've always been a big-boned guy," Holtzclaw responded. "Football, athletic."

Davis continued to press.

"You've got more than big bones," she said. "You've got big muscles, too."

Holtzclaw continued to defend his workout methods. Both Grey and Selman — Holtzclaw's former high school and college teammates — said Holtzclaw has always used supplements to enhance his workouts. Holtzclaw told Davis he indeed did rely on nutritional supplements while working out at Oklahoma City's Four-Star gym, but denied steroid use at any time. He acknowledged that he had started taking an over-the-counter testosterone booster a year before his arrest. But that, Holtzclaw maintained, is as far as it went.

"No 'roids?" asked Davis one final time, also inquiring whether Holtzclaw would come clean if he was using PEDs.

"No 'roids," Holtzclaw confirmed "I have nothing to hide when it comes to that. I've always been a big guy, I work out all the time."


"Off the football field, friends or coaches can tell you that I stay out of trouble. I usually like to workout… maybe throw in some Madden … My stick skills are amazing, especially when it comes on defense with the hit stick."


-- Daniel Holtzclaw; Footballfutures.com

Away from the field, Holtzclaw easily blended into the normal social life of an Eastern Michigan student/athlete. Teammates said he was a regular at off-campus gatherings at Pub 13, a nearby bar where students escaped to drink beer and dance, or at Sticks, a sports-themed bar that sat atop Aubree's, the popular local pizza joint. Yet in those spaces or at other get togethers, Holtzclaw was never the loud life of the party or heavy drinker like some other teammates who tended to make their presence known at off-campus parties. But neither was he a silent wallflower who disappeared from sight. He was a team leader, recognized as a football star at a place that had very few, and seemed to accept that responsibility. Holtzclaw's physical condition, athletic prowess and exotic good looks due to his Japanese heritage made him popular with young women, but for most of his time in Ypsilanti, Holtzclaw maintained a serious dating relationship with a fellow Eastern Michigan student.
"Some people say, 'Did you see (Holtzclaw's criminal trouble) coming?' But we wouldn't see any teammate — any decent person — doing that."Tyler Jones

Holtzclaw and his girlfriend, like others their age, could often be found together at parties, where friends said they were a typical young couple in love. Teammates found nothing unique about the relationship. Although they recall how the two would sometimes squabble and bicker over typical things couples their age often engaged in, none recall ever hearing of any that ever escalated into an alarming level of aggression or violence. Looking back, those who were routinely around Holtzclaw away from the football field recall nothing that paints Holtzclaw as anything but just another college student and certainly not as the sexual predator he would later be convicted of becoming.

"Some people say, 'Did you see (Holtzclaw's criminal trouble) coming?'" former Eastern Michigan quarterback and team captain Tyler Jones said. Like Selman, Jones is also black but has a hard time viewing the case in racial terms. "But we wouldn't see any teammate — any decent person — doing that, so I think that's a ridiculous question. I don't think any person would assume or see something that graphic in a person."

Under during his five years at the helm of Eastern Michigan's program that ended when he was fired after the 2008 season, Coach Jeff Genyk constantly preached accountability, on and off the field. Genyk, after leaving EMU, worked one season as a broadcaster for ESPN before serving as an assistant at California, Nevada and Wisconsin. He spent the 2015 season at Northwestern as Coach Pat Fitzgerald's special teams quality control coach. Recently hired as a special teams and running backs coach at Vanderbilt, Genyk, like many others connected to the program while Holtzclaw attended Eastern Michigan, declined to be interviewed.

-- Dwight Burdette/Wikimedia Commons

Throughout his tenure, Genyk regularly boasted to reporters and to program boosters alike that his players knew how to keep their noses clean. In fact, similar to the safety posting in an industrial workplace break room, Genyk kept a running tally of the number of consecutive weeks his program went without an off-the-field incident. Genyk, who came to Eastern Michigan following a stint at as an assistant coach at Northwestern, also instituted a mandatory program in which players took part in police ride-alongs, spending Friday and Saturday nights during the off-season patrolling the surrounding community as a reminder of the trouble that could be found if players went looking for it.

During the required two-hour shifts, players occupied the back seat of county patrol cars as the local cops guided them through a typical night on the job. The rides extended from Eastern Michigan's campus to Ypsilanti's neighborhoods and into nearby trailer parks, providing athletes who routinely limited their free time to more sedate parts of town a glimpse into the areas were officers were typically called to respond to trouble.

For some, the experience may have served as just that. But for others, and perhaps for Holtzclaw, a ride through the seedier, poorer side of town might have proven both fascinating and strangely seductive, a place where it is obvious the poor and the powerless are vulnerable and easily victimized. Much more so than Enid, parts of Ypsilanti are marked by poverty. A mixed-race community that is one-third black, 25 percent of the population lives below the poverty line.

Dwight Burdette/Wikimedia Commons

Like most cities located near Detroit, Ypsilanti had once been a booming automotive town, where workers flocked to for employment at the local auto factories. The population has dropped by a third since 1970, and General Motors closed down the power train division plant in 2010. Although local officials have attempted to portray Ypsilanti as an idyllic place to live, all parts of the city don't necessarily fit that mold. There is poverty, there are drugs, and at that intersection, like the section of Oklahoma City Holtzclaw later patrolled as a policeman, there is often crime, some of which has reached the Eastern Michigan football program.

In 2013, five years after Genyk was fired, Eastern Michigan wide receiver Demarius Reed was shot to death at an off-campus apartment complex during an in-season armed robbery. According to police, Reed was targeted by two men because he was well-dressed on the night of his death.

Following the incident, three Eastern Michigan football players were charged in the beating of the cousin of one of the men charged in Reed's murder. The killing continued a feud that one former university source said existed between members of Eastern Michigan's football program and locals within the Ypsilanti community.

Yet, with the exception of an off-campus 2005 stabbing of former Eastern Michigan defensive back Tyler Griffin — the nephew of two-time Heisman Trophy winner Archie Griffin — Genyk's players tended to steer clear of the back seats of the police cruisers they would occupy during the two-hour patrols.


"He's never been in trouble. So him being in trouble and talking his way out of it was never something he has had to do."


-- Cortland Selman

The roster of non-offenders who took ride-alongs included Holtzclaw, a criminal justice major at Eastern Michigan, someone who had reputation of taking responsibility for his actions. Holtzclaw, who became one of the leaders of the Eagles' defense by his senior year, never shied away from owning up to mistakes, which Selman — Holtzclaw's fellow linebacker — said the manner in which Holtzclaw was investigated and later charged and convicted all the more disturbing.

That trait may have been due to his upbringing, an environment where he had been taught to respect the police and other authority figures. But more likely, one of his former teammates suggested, is that Holtzclaw studiously avoided off-the-field issues not only for moral reasons, but because of his intense desire to play in the NFL. He knew NFL scouts would never look favorably on college athletes who didn't know how to keep themselves out of the headlines for actions committed off the football field, particularly those, like Holtzclaw, who were not obvious NFL material.

"He's never been in trouble," Selman said. "So him being in trouble and talking his way out of it was never something he has had to do. Whether he fucked up in practice or in a game, he would never make an excuse."


"When it comes to football I live, breath, eat it."


-- Daniel Holtzclaw; Footballfutures.com

By his senior year at Eastern Michigan, Holtzclaw had become a household name, at least by MAC standards. He had the skills to succeed at a mid-major level and made the most of it. High profile coaches at more prominent schools like Michigan, and Florida and other perennial powerhouses knew that when they played Eastern Michigan, they had to account for Holtzclaw in their offensive game-plan.

He entered his senior year as one of more than 80 players nationwide on the Bronko Nagurski watch list for the best defensive player in college football, and one of 54 players on the list for the Lombardi Award, given to the best defensive player to play within five yards of the line of scrimmage, usually linemen and linebackers. Though the lists are prestigious, they hardly indicate that an NFL career is certain. Still, for a player like Holtzclaw, appearing on the watch lists with consensus All-Americans and projected first-round draft picks made it easier to imagine a future in pro football. But over the course of the season, others stood out and Holtzclaw — hamstrung by playing for a smaller school with a losing program — disappeared from the national radar.

Mark Cunningham/Getty Images

To those who analyze college football's inner workings, Holtzclaw was known as a hard-hitting, hard-nosed run-stopper, who, despite not being overly quick, moved well from side to side. His instincts allowed him to avoid absorbing collisions with bigger players, which in turn, helped make him a playmaker and one of the top players ever to come through Eastern Michigan's program.

But to those who truly understood what was required to make the jump from Division I football to the NFL, Holtzclaw remained someone who would likely be on the outside looking in, still too small, still too slow, still not good enough to make it beyond college.

Despite his body of work both on the field and in the weight room, Holtzclaw never, ever projected as a legitimate NFL prospect in the way he had hoped. No matter what he did, no matter how hard he worked or how determined he was, he couldn't overcome his height — only 6′1, or his speed, never better than 4.82 in the 40.

"The NFL is about measurables," said long-time Eastern Michigan radio color commentator Rob Rubick, who played seven years at tight end with the Detroit Lions. "Coming from a MAC school and being a linebacker and not really having the measureables, it's tough. So I never saw it."

After finishing his career as an All-MAC performer, Holtzclaw never drew the same NFL attention as Lang, his 300-plus pound Eastern Michigan teammate, did before being drafted in the fourth round and signing with the Packers. Despite excelling on a mid-major conference level, Holtzclaw flew off the radars of NFL scouts, who like Rubick, didn't believe Holtzclaw had what it took to play at the NFL level.


"The NFL is about measurables. Coming from a MAC school and being a linebacker and not really having the measureables … I never saw it."


-- Rob Rubrick

"I'm always going to get overlooked," Holtzclaw said in a 2009 interview with the Ann Arbor News. "There's always going to be the bigger program with linebackers that are going to overshadow me. I want to be drafted, but I'm always going to have that chip on my shoulder no matter what happened and I'm always going to remember what happened." In fact, when Holtzclaw read a report in August of 2008 on SB Nation's Kansas City Chiefs blog, Arrowhead Pride, that dismissed his chances of playing in the NFL referring to him as "not starting material," but a player who might only make a "great backup," Holtzclaw personally contacted the author and lobbied on his own behalf that he had a higher ceiling. He did not receive an invitation to attend the NFL Combine, but said that at Eastern Michigan's Pro Day, apart from his 40-yard dash, "I felt I killed."

While it's true that Holtzclaw performed relatively well, particularly in strength tests, most, if not all, scouts in attendance came to the same conclusion: In all likelihood, he would never cut it as an NFL player. At the time, Holtzclaw acknowledged that being known as a player who, for the most part, flew under or off scout's radar screens constantly pissed him off. After he wasn't tendered an invitation to the combine, he complained to Michigan-based online news site MLive about invitations going to "a second-string linebacker who only started 10 of his last (13) games … Just because they come from a big program, (people) think this guy is this and that." Still, in the estimation of most observers, Holtzclaw was, at best, the 15th best inside linebacker eligible to be drafted, and some didn't have him in the top 20.

Jeff Zelevansky/Getty Images

He found that hard to take. He told SB Nation in April of 2009, "Right now, I'm focusing on being drafted," and was working with a strength coach and trainer. Yet no team had asked him for a private workout, and he added, "I have prepared for the worst, of being undrafted and going as a free agent." He said he planned to spend draft day "at home with my family in Oklahoma."

His name was not called.

He did earn a rookie mini-camp invite from with the Detroit Lions, only to be cut. He later inquired about catching on with the Canadian Football League, had some contact with a European club team and spent time in camp with the Green Bay Blizzard, a professional indoor football team, hoping that might create a pathway to the NFL, but nothing came of it. His football career ended at Eastern Michigan, in Ypsilanti. Less than one year after starring in the MAC, he was a former college football player, accent on "former."

If anything caused Holtzclaw to become unhinged, that may, in part, be what did. For the first time in his life, he had failed and the goal he had long sought was no longer available. For the first time, his strength and will had not been enough. Without an NFL dream to aspire to, perhaps he felt that his sacrifices had been for nothing. As a football player, he had believed he was in charge of his own destiny, now he was stripped of his power.

Without football, Holtzclaw turned to law enforcement, continuing his family's tradition of turning out police officers, training at the Oklahoma City police academy, where he was hired September of 2011. Yet his failure to play professionally remained a sore subject even as Holtzclaw's law enforcement career in Oklahoma City was getting underway.

"Football dreams are hard to give up," Holtzclaw told the Enid News & Eagle in 2013. "I understand it's a business, but you play every day from the age of 9 and put time in and devote yourself to it. You understand you can get cut, but getting cut is still hard."

Eric Holtzclaw says he always taught his son that integrity had to be at the center of the attention of any law enforcement officer in order to properly serve his community. The responsibility was one, the elder Holtzclaw said, that his son took seriously, understanding that anything shy of that could lead to trouble.

Holtzclaw liked the fact being a cop wouldn't keep him behind a desk like other jobs. According to the Enid News profile, Holtzclaw, then 26, said he one day hoped to join the department's gang squad or its impact team that executes search warrants.

Being part of the gang unit, which he worked at as part of nine-day rotations, he said in the News & Eagle interview, took him back to playing football.


"It reminds me of that adrenaline rush," Holtzclaw said in the interview. "You are going, going … chasing bad guys."

"I understand it's a business … You understand you can get cut, but getting cut is still hard."


-- Daniel Holtzclaw

But for much of his police career, Holtzclaw's duties were more mundane. In Oklahoma City, most patrol officers do so alone, and Holtzclaw was assigned to work the 130-square mile Springlake Division in his squad car. His shift usually kept him on Oklahoma City's northeast side everyday between 4 p.m. and 2 a.m., the time when day turns to night trouble often brews. This environment, while common in many of the nation's metropolitan areas, shared little with Holtzclaw's upbringing in Enid or his experience in Ypsilanti, even in those ride-alongs. According to some, drug use and prostitution are part of everyday life on the east side, where residents often look away from criminal activity and look on the police, not with respect, but with suspicion.

Despite being located roughly 90 miles from Enid, divided by the rural wide open space inhabited only by cattle ranches and creek beds that dot the landscape around State Highway 74, Holtzclaw was living and working in a world far away from anything he had ever known before, a dangerous assignment that regularly brought him in contact with people and lifestyles with which he had little prior experience. It was a place, he would soon find out, where the police were not always considered welcome. For the former football star with NFL aspirations, it had to be a come down.

Jeff Zelevansky/Getty Images Above: Brian Bates

"It's that neighborhood that everyone talks about but very few people have been to," Bates said. "You don't walk around at night there unless you belong there … It's where most of the crime happens, but from where the fewest 911 calls are received. Crime is rampant and nobody calls the police."

But to folks who call it home, characterizations of the area like those painted by Bates aren't entirely accurate. They see neighborhoods of modest homes where gun shots still tend to startle people. Daily life in Holtzclaw's patrol beat, they claim, shares little with the portrait of street life portrayed in popular culture on TV dramas like The Wire. In comparison to lower-income neighborhoods in places like Detroit and Chicago, many who live in the area Holtzclaw patrolled don't consider it overtly dangerous.

Still, even before Holtzclaw began patrolling the streets there, because of the way police routinely patrol the neighborhoods in that part of town, residents have grown leery of what seems to them to be an oppressive police presence.

Grace Franklin, the co-founder of OKC Artists for Justice, an advocacy group that worked with several of Holtzclaw's victims, grew up on the northeast side, and says tension runs high between residents and members of law enforcement. Franklin says police still pull folks over for questionable reasons, and residents have grown tired of the way they are perceived by law enforcement officers. There are general feelings of mistrust and invasion and it's a place, Franklin says, where encounters with police can "go sideways quite quickly."

The troubles associated with the area, she said, have less to do with the people who live there and more with the stereotypes that outsiders have created.

"It's not like crack-heads running around at 12 o'clock — it's not a fearful place in that way," she said. "It's like any street that's dark when you walk down it in the middle of the night. It might be uncomfortable, but it's not threatening in a way the many low-income areas in larger areas are."

Oklahoma City's east side proved to be plenty problematic for Holtzclaw. It was there, in forgotten neighborhoods no one outside them wanted to admit existed, where the women who would eventually become Holtzclaw's victims came into contact with the young officer. During Holtzclaw's trial, the fact he interacted with the 13 women he was charged with assaulting was never in dispute. The GPS unit inside Holtzclaw's patrol car put him in the places where the women charged the incidents took place, and Holtzclaw's attorneys did not challenge that, something that helped to build the prosecution's case.

It is what happened after that initial contact that became the point of contention between the prosecution and the defense. There were periods of time left unaccounted for because Holtzclaw either turned off the computer in his car or didn't radio in updates. It was during these times, the prosecutors charged and the jury determined, when Holtzclaw went from the football player turned caring cop to serial rapist. But the defense, and even Holtzclaw's most earnest defenders, his family and supporters, firmly believe those assaults never took place. They consider those gaps inconsequential, nothing more significant than a harried cop on the beat who sometimes forgot to make a radio call or flip a switch, rather than the premeditated actions of someone preparing to commit a sexual assault.

It's at that intersection where life becomes most difficult for the man who now finds himself trapped between his role as a police officer and the father that believes his son couldn't have committed these crimes. Eric Holtzclaw was on duty in Enid when he saw his son's image flash on a television screen. Following Jannie Ligon's initial complaint lodged to Oklahoma City police officials, Holtzclaw was placed on administrative duty while an investigation was launched. From the beginning, Holtzclaw told his father something wasn't right and that he wasn't guilty of what he was being accused of.

As the list of accusations of women claiming they had been sexually assaulted by his son grew in volume, Eric Holtzclaw, who, understandably, generally trusts police and prosecutors, found it increasingly difficult to remain objective. He first tried to remove Daniel from the equation and to handle the facts of the case as he would under any other investigation, but found that increasingly difficult. Meanwhile, his wife — troubled by the growing list of criminal complaints against Holtzclaw — became enamored by each news report and each online headline that began to paint her son as a serial rapist.

Eric Holtzclaw eventually pleaded with Kumiko to turn off the news, unable to wrap his head around the portrait of his son reported by the media. In this case, he wasn't a police officer, he was a dad.

"This is the worst nightmare I would never wish on anyone," the father said, the pain on his face obvious. "It's just been surreal. It's like something like you would see in a movie. It's something, like, 'This can't be happening.' It's like everything bad that could have happened is happening. You have no control over it."

As the investigation continued and after his son was fired by the department in Oklahoma City, Holtzclaw's family and many others in Enid and Ypsilanti refused to believe Holtzclaw was capable of the crimes he was charged with. Yet at a time when the troubled behavior of former football players is often linked to brain trauma, Eric Holtzclaw quickly dismisses the notion that his son's involvement with the game could have triggered a possible transformation into a sexual predator. To give credence to the suggestion Holtzclaw could have "hit his head" and become a predatory sexual monster, Eric Holtzclaw said, would be to acknowledge his son was capable of committing the crimes he was sentenced to more than 250 years in prison for. This he will not and cannot admit.

In 2014, a report on HBO's Real Sports concluded that former players who exhibit histories with domestic violence and bursts of rage can be linked to chronic trauma encephalopathy (CTE), a brain disease caused from repeated blows to the head, but that can only be diagnosed once a player has died.


"It's just been surreal. It's like something like you would see in a movie. It's something, like, 'This can't be happening.'"


-- Eric Holtzclaw

Scientists at Boston University determined, according to the HBO report, that lesions in the anterior temporal lobe of many former players' brains have been impacted by the constant head trauma. In the report, Dr. Ann McKee, told HBO that when damaged, that part of brain, which controls emotions and self-control, can lead to bouts of anger and aggression. The potential connection in Holtzclaw's case is intriguing, but hardly certain, and without testing, there is no real way to determine if Holtzclaw is affected, or, even if he is, if that may have played a role in his crimes. Researchers probing the impact of CTE on behavior either chose not to comment on Holtzclaw's case or were not made available for interviews.

At least one national expert in sexual disorders believes that brain trauma may not have been the chief culprit in this case. Dr. Fred Berlin, the director of the Sexual Behaviors Consultation Unit at Johns Hopkins University, could see a scenario in which Holtzclaw's role as being a police officer who regularly came into contact with women in lower socioeconomic environments may have played a role and facilitated his behavior. In many cases, Berlin said, when conduct like Holtzclaw's becomes difficult to explain and understand, the diversion stems from something happening well below the surface.

"It's not coming out of a person's character or temperament or personality — the things that are visible to us day in and day out," Berlin said. "It comes out of the privacy of their sexual make-up."

During his interview with detectives, the nature of Holtzclaw's sex life was introduced, often very graphically. Holtzclaw, who said in the interview he has had girlfriends "here and there" said when it came to sex, he "likes it all" and was having sex on average once a day and described his sex drive as normal for someone his age. But Berlin said given what on the surface appears to be a very natural appetite for sex may have gone off the tracks if Holtzclaw exhibited abnormal sexual fantasies of being in control of or coercing women, which followed a pattern of behavior in most of the complaints against him.


"It's not coming out of a person's character or temperament or personality … it comes out of the privacy of their sexual make-up."


-- Dr. Fred Berlin

If that was true, Berlin surmised, it may be possible that some type of disorder may have been in play during the six-month period when the crimes took place in 2013 and 2014 when, without the potential of an NFL career to suppress his behavior, Holtzclaw seemingly became a completely different person.

Holtzclaw's father disagrees, questioning how it would be possible for his son to "turn it on and off" and then go home to a girlfriend once his daily shift had ended. Berlin said, however, that in many cases, perpetrators have the ability to mask abnormal behavior.


"The hallmark of a sexual disorder is that people experience intense, recurring, abnormal sexual fantasies and urges," Berlin said. "… Any man is capable of raping, but the average man doesn't have intense, recurrent sexual fantasies and urges to about doing so to the point where it may be a struggle for him on an ongoing basis to prevent himself from acting."


Any such disorder, coupled with the disappointment of watching a football career end prematurely and the removal of that as motivation to suppress conduct he knew would adversely affect that goal, could spell trouble. The addition of an extra dose of aggression fueled by steroids or other performance enhancing drugs might cause even more.

Without speaking directly of Holtzclaw, Rubick — the radio color analyst and former Detroit Lion — said the reality of life without football hits everyone differently. While some long-time players move on from the game on their own, those who don't often experience psychological wounds, leaving them unsure of what to do with their rest of their lives. Numerous studies show that after retirement many athletes suffer from depression and other psychological issues as they try to adjust.


"It's tough," Rubick said. "I've seen guys come out of the NFL and struggle. Some guys will say, 'I don't know who I am. I've always been this guy — football star in high school, football star in college, football star in the pros. Now, I'm just a guy."
"My strengths would be that I'm a very strong physical linebacker, with a great instincts and a nose for the ball. Very coachable and able to handle adversity."


-- Daniel Holtzclaw; Footballfutures.com

After leaving Eastern Michigan, many of Holtzclaw's teammates found themselves having only limited contact with the former linebacker. More often, interactions took place through social media posts and through occasional group texts, where players would reminisce about their playing careers at Eastern Michigan and bust each other's chops while, for the most part, getting on with their respective careers and family lives.

But when news of Holtzclaw's charges surfaced, teammates again became more connected, stunned to learn about what taken place with Holtzclaw, looking to each other for answers. Many were aware he had returned to Oklahoma to begin a career in law enforcement. But when the criminal charges were levied against Holtzclaw, most who became close with him at EMU were shocked that a respected teammate who wasn't known for trouble-making could have possibly become an abusive cop with a penchant for using his power to satisfy himself sexually.

Former teammates and acquaintances of Holtzclaw noticed a variety of reactions from the general public on social media after news of the charges broke. Some expressed sympathy to the victims, some surprise, but many directed anger at Holtzclaw, believing he was guilty based largely on the number of accusers who had brought allegations against him.

In general, even after the verdict, reaction among teammates is split. Holtzclaw receives the most support from those whose time at Eastern Michigan most overlapped with his own, while those who played only a season or two with him tend to think the worst, some characterizing him as "scum of the earth." Yet few on either side care to go on the record, and stuck somewhere in the middle are those who simply don't know how to feel due to the multi-layered nature of the case. For many, understanding has remained elusive.

Not all were not so judgmental. As a former team captain, Tyler Jones, who not only played quarterback, but also wide receiver and running back and earned a letter on the varsity basketball team, tended to serve as a sounding board for former teammates, who remain unsure of what to make of Holtzclaw's criminal troubles. Jones typically chooses to avoid hard news, but once he became aware of the headlines his former teammate was making and the trouble that was brewing in Oklahoma, he couldn't help but to be drawn into the story.

Falling back on the lessons he had learned as a player, Jones' natural instinct was to go into protection mode, looking out for the best interest of someone he considered to be family based on the time they had spent together as college teammates.

"It's like when you're a kid and your little brother does something," Jones said. "Regardless of what it is, you're going to be defensive first before you kind of collect your information and then make your judgment.

"So your first emotion is, 'This can't be true.'"

"It's a little bit disturbing to anyone, especially to former teammates," said Jones, who has worked in the sports marketing department at Ohio State for three years now. "I don't think if you had polled anyone on that team, no one would expect something like that of him or anyone — any human to be honest."

Photo: Jeff Arnold

Similar sentiments are expressed back in Oklahoma. Former high school teammates like Grey expressed shock when Holtzclaw's case was sent to trial. Even though he didn't see Holtzclaw on a regular basis since the two had been roommates during Holtzclaw's academy training, Grey struggled to make sense of what was happening.

So does the rest of Enid. The topic of Holtzclaw's conviction and subsequent sentencing remains part of the regular conversation in town. At places like the Wee Too Restaurant, the diner on the edge of town where framed paintings portraying cowboys and oil derricks from a time gone by hang on dark wood paneling, the hometown football star's incarceration pops up from time to time as local residents struggle to reach a consensus.

"I've heard both sides," said waitress and Enid native named Alyssa, whose name is printed on her black Wee Too T-Shirt right above a diner slogan promoting the "Garbage Omelet," a favorite breakfast menu item. "I've heard people say that he's getting everything that's coming to him and I've heard people say he's absolutely innocent."



Despite the differing opinions, Eric Holtzclaw [pictured above, center] believes support still runs strong for his son around Enid. Even considering the financial hardships that have come in pursuit of Daniel Holtzclaw's innocence and the difficulty Kumiko has found in dealing with the constant stress, the local police lieutenant hasn't wavered in the belief in his son — regardless of current reality might otherwise suggest.

Holtzclaw's father said that he has received letters supporting his son from as far away as Australia has been brought some level of comfort to his family. He suggests that local residents, for the most part, remember who Daniel Holtzclaw was during his years in Enid and still consider him to be someone who comes from a good family and who comes from a good town. So when he attempts to weigh that persona against the one that made national headlines, Eric Holtzclaw remains firm that his son has been wronged.


"This is just not something that would be Daniel," Eric Holtzclaw said. "It's not his character to people who know him. It's just not in his character to do the things they have alleged him to do — three rapes in one night — it's just crazy."


"The first thing I can remember a coach telling me in college was my linebacker coach, and what he said will always stick with me because it goes with everything in football and life in general: You paint your own picture." Daniel Holtzclaw; Footballfutures.com

Sixty minutes before he was found guilty on half of the 36 charges he had originally faced, Daniel Holtzclaw sat in his fifth-floor holding cell with Brian Bates.

During the long period in which Bates had delved into the case against the former Springlake Division patrol officer, Holtzclaw had asked the same question so frequently that it became somewhat of a game between the former football star and the private investigator.

"So," Holtzclaw would begin. "Do you think I did it?"

In the defense's view, there were too many instances where the women who brought complaints against Holtzclaw had changed their story.

When he agreed to look into the prosecution's case for Holtzclaw's attorney, Bates stipulated that if any time during his duration of his contract he became convinced of Holtzclaw's guilt, he would suspend his work on behalf of the defense. For the first several months he worked on Adams' behalf, Bates says he believed — at least 75 percent of the time — that Holtzclaw was guilty, at least on some level, of the crimes he had had been charged with. But as his investigation deepened, the bond between himself and the young police officer strengthened. Each time Holtzclaw would inquire whether he thought he was guilty, Bates, routinely answered the same way: "I'm giving you a 50-50 chance."

In the defense's view, there were too many instances where the women who brought complaints against Holtzclaw had changed their story. There was little physical evidence, and Holtzclaw had never wavered in his accounts and remained cooperative as detectives questioned his role in the encounters with his victims. Holtzclaw's sister, Jennifer, currently maintains a website that outlines what the family believes to be the shortcomings in the case against Daniel, justicefordanielholtzclaw.com, and Bates does the same on his own website.

Like his lawyers and his father, who went to court on the day of his conviction fully convinced he would take his son home, Holtzclaw held firm to the belief that the state hadn't met the burden of proof required by law needed to convict him and likely send him to prison for the rest of his life. In fact, the same blind determination in the face of overwhelming odds that led him to believe he would one day have a career in the NFL now led him to believe that not only would he be acquitted, but, incredibly, that he would be able to get his job back and return to work as if nothing had ever happened.


"He honestly still thought he could be a police officer," Bates said. "I can't tell you the number of times I looked at him and said, 'Daniel — you will never be a police officer ever again. I don't care if you are acquitted.' "But in his mind, 'I didn't do anything wrong — why don't I get my job back?' I told him. 'You've been fired. You're not getting your job back. You're not going to get a job with a police department anywhere ever again."


Six weeks after being convicted, on Jan. 21 — the day he was sentenced to 263 years in prison — Holtzclaw appeared again in the same Oklahoma County district court where he had rocked back and forth, his life in balance, tears in his eyes, and proclaimed his innocence to a disbelieving jury. Gone now were the black suit and the light blue shirt and striped tie he had worn with hopes of escaping a guilty verdict and returning to life as he knew it.

Instead Holtzclaw, who had been placed on suicide watch in the days immediately following his conviction, appeared in an orange prison jumpsuit — size 5X, large enough to cover his still massive frame — designated for those deemed not fit to live among free society. In the hours after Henderson denied his attorney's request for a new trial, Holtzclaw sat as, one after the other, three of his eight victims delivered a victim impact statement that spoke to the pain that each had experienced after their encounter with the young police officer. These are women, Franklin said, who, despite not being publicly identified by name before the trial, were known in their neighborhoods as being victims of Holtzclaw and who now, just want to put everything behind them — if they can.

Ligons testified that all she wanted was her life back — the life she said was taken away from her on the night Holtzclaw had pulled her over for erratic driving and had forced her to perform an oral sex act.

Another victim, who was 17 at the time, spoke of how she was now afraid to leave her house, telling the court that, "Every time I see the police, I don't even know what to do."

As each woman spoke, the former cop, whose demeanor in court to this point — apart from his reaction to the conviction — had been controlled and stoic, reacted differently. As the women spoke, Holtzclaw first stared, then glared at each one, visibly growing angrier by the minute until the look on his face began to portray something approaching rage, giving some observers a brief glimpse — perhaps — of the man and player so many others do not admit to having ever before seen: not the caring cop, not the dedicated teammate, not the dutiful son, but someone who was for so long in control suddenly confronting his loss of power and freedom.

"This is a rapist who masqueraded as a law enforcement agent."

-- David Prater

For those who believed in Holtzclaw's innocence, his face displayed well-earned, righteous anger. For those who agreed with the court and believed in Holtzclaw's guilt, it seemed the face of a man who fully capable of the crimes he was convicted of committing.

Finally, before Henderson handled down the 263-year sentence — all 18 counts to run consecutively, with no chance of parole — Prater, the county's district attorney, made it clear to the court that Holtzclaw had sometime, during his three years with the city's police department — wandered away from the career he had taken up after his dream of playing in the NFL ended.

"I think people need to know this isn't a law enforcement officer who committed these crimes," Prater said, according to Associated Press coverage of the sentencing hearing. He then referred to Holtzclaw as a rapist, not a member of the police force, and added, "If he was a true law enforcement officer, he would have held up his duty to protect these citizens rather than victimize them."

Moments later, Holtzclaw was led away, handcuffed and shackled, through the silent corridors of the courthouse where his life had been taken away from him. Long removed, not only by the miles, but by the years since his identity had been forged as a hard-hitting linebacker, Daniel Holtzclaw had failed in his efforts to prove people wrong. Unlike in the past, when his shortcomings only kept him from playing professionally, these failures, as first defined by a prosecutor and then by a jury, carried much heavier consequences.

Pending an improbable successful appeal, everything he had worked for was now gone, likely never to be recovered, ever again. Recovery, if there is any, appears to be something deserved only by the victims of a man whose belief in his innocence will apparently be, like the way he once pursued his dream of playing in the NFL, unrelenting, despite all evidence to the contrary.

---

About the Author Arnold jeff

Jeff Arnold is an award-winning, veteran journalist who covered Daniel Holtzclaw's entire Eastern Michigan football career for The Ann Arbor News. He now lives in Chicago's Lincoln Square neighborhood, where he is a regular contributor to the New York Times, Associated Press and Chicago Sun-Times. Find him on Twitter @JeffArnold_

---
On Friday, Deadspin's Greg Howard reported that SB Nation had severed ties with Arnold, who had submitted the Holtzclaw story as a freelancer, and would conduct a peer review led by Lockhart Steele, the editorial director at Vox Media (SB Nation's parent company). SB Nation also will suspend its longform program while the investigation is ongoing.


Fried Shrimp!
Posted: Jan. 9th 2016 7:16AM PST ~ Updated: 03/02/2016 09:31 PM PST

SAN FRANCISCO, CA (WCJB) — Raymond "Shrimp Boy" Chow, 56, was born in Hong Kong in 1960. Chow came to the United States at age sixteen. He was reportedly nicknamed 'Shrimp Boy' by his grandmother. The name was allegedly in part due to his small stature. Chow dropped out of high school. Chow joined and rose within the ranks of the local Hop Sing Tong gang. His rise came after he and his crew survived a 1977 shooting at a Chinatown restaurant that left five dead and about a dozen people injured.

Chow later spent a few years inside San Quentin Prison for a robbery conviction. Chow started working with the Hong Kong-based Wo Hop To triad after he was released. Wo Hop is one of the numerous Chinese underground societies linked to organized crime. Chow has previously admitted that he ran prostitution rings; smuggled drugs; and extorted thousands of dollars from business owners as a gang leader in the 1980's.

Ignatius Chinn, a former California Department of Justice agent who spent years investigating Chow in the early 1990's had this to say:


"'He was given like an unofficial position of being a leader, but to say he was sophisticated, no. He was more like a forceful brute. If he didn't get his way, he would just beat the door down and that was how we put cases on him.'"

Chow was ultimately was convicted of gun charges and sentenced to 25 years to life in the 1990s. However, Chow cut a deal to win release. Chow surrendered his visa as a condition of his release. He requested witness protection. However, his request was denied by the prosecuting attorney. Chow was required to wear a tracking device. He returned to Chinatown several years ago. Chow maintained membership in the Hung Moon Ghee Kong Tong. This Chinese fraternal association in San Francisco is sometimes referred to as the Chinese Freemasons. He pledged to stay straight. His work with at-risk youth soon won accolades from prominent politicians.



However, the FBI maintained that Chow was the leader of the dragonhead. They are one of the most powerful Asian gangs in North America. The organization is among dozens of active tongs, or family associations, in Chinatown. Chow assumed control when its former president, Allen Leung, was shot to death by a masked gunman at his import-export store in 2006. David Lee, director of the Chinese American Voters Education Committee said, "'He kind of became like a gangster celebrity. He was on parole, he had an ankle bracelet and he became a fixture at political events for a while.'" Lee teaches political science at San Francisco State University.




Raymond Chow was arrested on March 26, 2014. The FBI conducted a raid in connection with an investigation into official corruption by State Senator Leland Yee. Chow faced charges of money laundering and conspiracy to deal stolen property. He was accused of operating a faction, or subgroup in the Ghee Kung Tong as a racketeering enterprise that trafficked in drugs, weapons, and stolen items. Federal authorities allege Chow's reformation was a façade.



Chow was charged with seven counts of money laundering, two counts of conspiring to transport and receive stolen liquor, and one count of conspiracy to traffic untaxed cigarettes. Chow faces a maximum of 20 years imprisonment for each money laundering count. On July 7, 2015, Chow declined to take a plea deal from prosecutors on the racketeering charges. His trial began on November 9, 2015.




In this photo taken March 16, 2011, Chow, second from right, poses with several men, including Keith Jackson, left, a former San Francisco school board member, at the Chee Kung Tong spring banquet in San Francisco.


On January 8, 2016, Chow was convicted again. This time the convictions were for racketeering, murder and scores of other crimes in a major organized crime investigation in San Francisco's Chinatown. Authorities said Chow and some other members of the group engaged in drug trafficking; money laundering; the sale of stolen cigarettes; and stolen top-shelf liquors (Johnny Walker Blue Label and Hennessey XO). One of the murder victims was Allen Leung. Leung was the former leader of the fraternal group. He was shot and killed at his business in 2006 as his wife looked on.

The one-time gang tough nicknamed "Shrimp Boy" insisted during testimony that he had changed his ways through meditation and become a role model for wayward youth. Chow sported dapper suits and a beaming smile during the trial. He told jurors at the trial that he renounced his drug-dealing and gangster ways after leaving prison in 2003. He testified that he turned to meditation. He said he was also was working on a biography.

The smile disappeared Friday. The Jury convicted Chow of all 162 charges against him. Chow stared straight ahead and showed little reaction to the guilty verdicts. The convictions include racketeering, murder and conspiracy to commit murder. The verdicts could bring life in prison when he is sentenced on March 23, 2016. A law professor and a former federal prosecutor said: "It's clear the jury didn't believe a thing about what Chow's defense said." San Francisco FBI Special Agent in Charge David Johnson said in a statement: "This conviction represents a just and final end to Mr. Chow's long running and deadly criminal career."

The conviction on Friday of Raymond "Shrimp Boy" Chow was largely the work of an undercover FBI agent. The agent posed for years as a foul-mouthed East Coast businessman with mafia ties. One of the prosecution's main witnesses against Chow was the undercover FBI agent. The agent testified under a false name. He testified that he wined and dined Chow and his associates for years.



(In this March 2011 photo, Raymond "Shrimp Boy" Chow, center, poses with state Senator Leland Yee, right, and state Assembly member Fiona Ma, left.)


The agent testified he infiltrated the fraternal group that Chow led. The group was among dozens of active tongs, or family associations, in Chinatown. Chinatown is one of the most popular and visible tourist attractions in the city. The agent said Chow willingly accepted envelopes stuffed with thousands of dollars in cash for setting up various crimes. The investigation also brought down California State Senator Leland Yee.

Chow's attorney argued that the government had set up his client by foisting the envelopes on him and courting him with expensive dinners and liquor purchased with public money. Chow denied involvement in the slayings and other crimes. He said he was given the money because the agent was showing his respect, not in exchange for criminal activity. During her closing argument, federal prosecutor Susan Badger urged jurors to disregard claims that Chow was a changed man, saying deception was part of his nature. "He is not the victim here," Badger said during her nearly four-hour presentation. "He is not the world's most misunderstood criminal."




Chow poses with then former San Francisco Mayor and current Lieutenant Governor Gavin Newsom.


The verdicts marked a big victory for prosecutors. They have now secured convictions against two of the most prominent defendants among the more than two dozen people indicted in the case. California state Sen. Leland Yee was suspended before pleading guilty in July to a racketeering count involving bribes. He was sentenced Feb. 24, 2016, to five years in prison. Despite initial press releases, Chow was not indicted in a racketeering conspiracy with Leland Yee. Chow was indicted in a racketeering conspiracy which alleged that he oversaw a criminal faction of the Ghee Kung Tong. Chow was the only co-defendant of 29 to publicly profess his innocence and ask for an expedited jury trial.

One of Chow's attorneys said Senior District Judge Charles Breyer unfairly limited the defense case by refusing to let a number of witnesses testify. He also said Breyer appeared not to be paying attention during the trial. Chow's defense attorneys said they plan an appeal. A defense attorney for Chow said he was "noble in his acceptance of defeat" and told his attorneys they would prevail in the next round. Breyer did not immediately return a call seeking comment.

---
"The only good nigger is a dead nigger and they should hang you in the town square to prevent any other nigger from coming in the area."


-- July 2011 Statement by Oakland Public Schools Police Chief Pete Sarna, referring to an African-American police officer.

---

From 2008 until his arrest, Chow lived with Alicia Lo, her 11-year-old daughter, and two dogs. Chow had publicly renounced his former life of crime. Lo is a UC Berkeley graduate without Chow's criminal ties. She believed she was gradually rehabilitating Chow by introducing him to mainstream American culture.



USA v. Chow (Indictment-CR-14-196-CRB-2014) by Leegal Counsel
---
The Shrimp Boyz ~ (Part II!)
---
Pay-to-Play!
Posted: August 15, 2015 1:37 PM MST ~ Updated: Thu 12:00 PM PST Feb 29, 2016

San Francisco, CA -- Filings in the federal court case against Raymond "Shrimp Boy" Chow implicate Mayor Ed Lee and other public officials in alleged bribery and corruption schemes. The filing by Chow's defense attorney requests that the case against him be dismissed on the grounds of selective prosecution. Chow's legal team, which includes attorneys Tony Sera, Curtis Briggs and Greg Bentley. Lee has not commented on the allegations. However, his campaign communications director has denied wrongdoing on his behalf.

According to the filing, the FBI had evidence of wrongdoing by Mayor Lee but chose not to prosecute. Per the filing:



"The government has admitted the political corruption investigation which sought to ensnare many Bay Area political figures, was instigated contrary to desire of the government; what it has not admitted is that it resulted in snagging at least a dozen bottom feeding political types."
From pages 14-15:
Specifically, the FBI alleged in discovery that Ed Lee took substantial bribes in exchange for favors and that Human Rights Commissioners, Nazly Mohajer and Zula Jones, hustled in these bribes for the Mayor. The United States Attorney asked for a RICO charge on Keith Jackson and Leland Yee for similar conduct. Lee, Mohajer, and Jones remain unindicted. Zula Jones, already the subject of a previous federal investigation which ended up being thrown out by a sympathetic judge, is reported by the FBI explaining that Willie Brown taught Ed Lee how to do business: "You pay to play here. We got it. We know this. We are the best at this game uh better than New York. We do it a little more sophisticated than New Yorkers. We do it without the mafia."

The filing alleges that Lee is to have taken bribes from undercover agents.

Mohajar reportedly called the UCE and explained the process by which she launders Ed Lee's campaign money before she realized she had called the wrong number. That is how one acts when they are above the law. Ed Lee was not even elected into office before he was reported to the United States Attorney as conducting campaign money laundering in two separate incidents. He took over $20,000 from federal agents in his first four months in office and hit the ground running as mayor with an enormous amount of reported gifts including paid trips across the world. According to Jones and Mohajar, Ed Lee knew he was taking money illegally.

Iowa State!
Posted 8:40 pm, June 12, 2014 ~ Updated at 10:16pm, June 21, 2014

AMES, Iowa – The federal government has accused an Iowa State University student of being a spy using the college to help funnel military secrets to China.

A search warrant was served on the ISU campus last year to gather information from the college's computers about the alleged smuggling operation. We obtained a copy of that warrant then, but we have held on to it until now because we didn't want to interfere with the criminal case. That warrant is expected to be unsealed in the coming days.

The search warrant is dated December 30th, 2013, and outlines the case the federal government has built against ISU graduate student Wentong Cai. The warrant claims Wentong tried to buy about 20 ARS-14 military grade sensors under the guise of needing them for research at Iowa State University, but really planned to illegally smuggle them to China.

The sensors are used for ground and aerial military vehicles and are regulated under federal arms trafficking laws. They also have civilian uses.

According to the document, Wentong tried to buy them from an Albuquerque based manufacturer using his Iowa State University email and ISU letterhead.

Back on October 25 2013, an undercover federal agent contacted Wentong saying that "He/she is a distributor for the ARS 14-sensors. The UCA, (undercover agent) and Wentong Cai went on to have approximately 22 email communications"

Wentong later asked the undercover agent about exporting the sensors to China but was told that is illegal. Then, according to the warrant, the undercover agent explained to Wentong Cai he could smuggle the sensor into China using his "proven method" of transporting the sensors through Mexico to China, and Wentong agreed, knowing it was illegal.

On November 21st, the undercover agent received an email from Wentong saying "Me and my colleague, his name is Bo, in China are planning to visit you in early December." The email continues, "Bo is working on the money and other stuff, he will contact you later."

On December 4th, the warrant alleges, the undercover agent received a wire transfer of $27,000 from Bo Cai's company, Nanjing Shuntai Technology.

On December 9th, the agent met with Bo and Wentong in Albuquerque and the agent again warned the pair that what they are doing is illegal, saying "You know we could all be arrested. I just want you to understand, um, I'm willing to do it. I think your business is good and I think these embargoes with China, they're crazy." Bo Cai replied, "What I want is just get the sensor I don't care how to get it."

On December 11th, the agent gave Bo Cai one non functioning sensor to take back to China, "concealed within a Dell computer speaker," the warrant states.

On February 10th, Wentong was arrested in Santa Fe, New Mexico.

Both Wentong and Bo Cai are being held in Santa Fe County Jail without bail. A spokeswoman for ISU said this is the first she has heard of these accusations, so she is not able to comment on them.

---
Reader Pageviews by Country
---
From: Feb 22, 2016 1:00 AM – Feb 29, 2016 12:00 AM
---
«•
Thank you for visiting Corrupt Justice™. Enjoy our Free Movie Intermission! Don't forget to Bookmark Us & Tell A Friend! We're Global!
•»
---
Movie Intermission!
The O.J. Simpson Murder Saga:

20 Years Later!
---




Description: Los Angeles, CA (United States) -- Simpson hired a high-profile defense team, initially led by Robert Shapiro and subsequently led by Johnnie Cochran, and which also included: F. Lee Bailey, Alan Dershowitz, Robert Kardashian, Gerald Uelmen (the dean of law at Santa Clara University), Robert Blasier, and Carl E. Douglas, with two more attorneys specializing in DNA evidence: Barry Scheck and Peter Neufeld. Los Angeles County believed it had a solid prosecution case, but Cochran was able to persuade the jurors that there was reasonable doubt about the DNA evidence (a relatively new form of evidence in trials at the time) -- including that the blood-sample evidence had allegedly been mishandled by lab scientists and technicians -- and about the circumstances surrounding other exhibits. Cochran and the defense team also alleged other misconduct by the Los Angeles Police Department. Simpson's celebrity and the lengthy televised trial riveted national attention on the so-called "Trial of the Century". By the end of the criminal trial, national surveys showed dramatic differences in the assessment of Simpson's guilt between most black and white Americans.

Read more: Indictments, Police Reports, Civil, Criminal Complaints at the Editor's Reading List.

---
---