---
Click on Banner to Sell Your Home(s)!
---
---
"They rape, ... They rape a 100 white women a day, ... that's FBI statistic from 2005."
-- Dylann Roof, explaining to FBI Agents why he entered Emanuel African Methodist Episcopal church in Charleston, South Carolina, on June 17, 2015 and killed nine members of the black congregation attending a Bible study inside
.
Top News Story!
The Victim!
Posted: Published Monday, April 3, 2017 at 12:19 pm PDT ~ Updated: April 05, 2017 1:25 PM PST
Miami, Florida · (Wilabee) ~ United States (WCJB)
-- (Published Monday, April 3, 2017) A Miami-Dade police officer was arrested after authorities say he badly beat his wife during an argument early Sunday. Alexander Cornelius Bradley, 28, was booked into jail on an aggravated battery charge, according to an arrest report released Monday. A Miami-Dade policeman told fellow officers that he was defending himself when he allegedly struck his wife, fracturing her left eye socket, during an argument after a comedy show. According to the report, the victim suffered serious injuries to her face, including a laceration on her upper left eye that required stitches and a fractured left orbital.
---
"The only good nigger is a dead nigger and they should hang you in the town square to prevent any other nigger from coming in the area."
-- July 2011 Statement by Oakland Public Schools Police Chief Pete Sarna, referring to an African-American police officer.
---
Runtime:
00:03:31 (Three Minutes, Thirty-one Seconds)
Video Site:
The Attorney Depot™
---
Chili's Baby Back ...!
Posted: March 30, 2016 at 12:19pm PST ~ Updated: April 10, 2016 1:25 PM PST
MARTINSVILLE, IN
- Justin Carl Behnke, 40, of Indianapolis has been charged with 15 felony counts of voyeurism. Behnke is the former manager of the Martinsville Chili's. He was charged after he allegedly videotaped eight women changing clothes, or using the bathroom in the local restaurant's restroom. Behnke's fiancé found the videos on a home computer and called police.
The charges were filed Wednesday morning in Morgan County Circuit Court. The probable cause affidavit alleges Behnke (
pictured below, center
) used a motion-activated camera. The camera was roughly the size of a cell phone. Behnke allegedly hid the camera in a ceiling vent over a stall in the women's restroom.
He allegedly recorded women over a seven-month period. Police say Behnke admitted to videotaping the women from March until August of last year (2015). Investigators say they've identified eight victims. All of the victims have watched the videos and confirmed they it was them in the footage.
Behnke told investigators he only saved the footage that aroused him the most. He claimed to only have 50 video files. He claimed none were of children. He also claims he did not share any of them online. Behnke is currently out on bond. He also faces voyeurism charges in Hendricks County for allegedly taping women in the bathroom of his Avon home.
Subway Twin!
Posted: Nov 20, 2015, 2:17 PM ET ~ Updated: Nov 21, 2015, 10:54 PM PT
SACRAMENTO, CA (WCJB)
-- Joshua Vasquez, 31 (
pictured above, center
) is accused of sexually assaulting an elementary school student. The investigation into Vasquez began Tuesday when he was accused of sexually assaulting a student at Mark Twain Elementary School. The Sacramento Police Department said he was arrested Friday. Vasquez was arrested at police headquarters and booked into Sacramento County Jail for oral copulation with a victim less than 10 years old.
Vasquez was a leader for the after-school program "START". He also worked part-time for the city of Sacramento. When the allegations came to light Tuesday, Vasquez was released from the Sacramento City Unified School District. He was placed on administrative leave by the city. He resigned from his position with the city Friday.
The ongoing criminal investigation into Vasquez is being conducted by the Sex Assaults and Child Abuse Unit. Investigators believe there is a possibility that there are additional victims related to the case.
Lamb Hunter!
Posted: November 19 at 11:29am ~ Updated: Nov 21, 2015, 1:45 AM PT
Indiana
-- Former Subway spokesperson Jared Fogle pleaded guilty to child pornography and additional sex crime charges on Thursday, though it was defense psychiatrist Dr. John Bradford who initiated gasps in the court room. According to Bradford's analysis, Fogle became "hypersexual" after losing more than 240 pounds while constantly consuming Subway sandwiches.
"Once he lost weight, it seemed as though in a short time he had hypersexuality," Bradford said during the sentencing, according to the Indianapolis Star. Bradford added that Fogle "battled" an eating disorder throughout his college years, resulting in his decision to slim down via the Subway diet before eventually becoming the face of the company. The psychiatrist confirmed that Fogle experienced "mild or infrequent fantasies about pre-pubertal children." However, the ultimate diagnosis was "mild pedophilia."
Fogle's attorneys insist that the disgraced Subway celebrity is "profoundly sorry for what he has done," adding that he apparently suffers from the aforementioned hypersexuality and "alcohol abuse/dependence." Though his attorneys were seeking a five-year prison sentence, Fogle was ultimately sentenced to 15 years and eight months in prison on Thursday, according to the Associated Press.
Fogled!
Posted: Oct 29, 2015 1:00 AM ET ~ Updated: Oct 28, 2015 11:00 PM PT
"I had a little boy. It was amazing!"
-- Subway pitchman Jared Fogle
Zionsville, Ind.
-- Subway pitchman Jared Fogle was caught on secretly recorded audio tapes boasting of his sexual attraction to children. He said wanted to travel "across the world" to fulfill his desires. The married father of two told Rochelle Herman-Walrond:
"I would fly us clear across the world if we need to. To Thailand or wherever we want to go. If we're gonna try to get some young kids with us it would be a lot easier."
At one point, Herman-Walrond asked him about being with children. Folge responds:
"I had a little boy. It was amazing," the 38-year-old Fogle said. "It just felt so good. I mean, it felt — it felt so good."
She also asked him which he preferred — young girls or young boys. Folge responds:
"Both of them."
Herman-Walrond is a former Florida journalist. She befriended Fogle so she could expose his sexual abuse of children. The recordings and an interview with Herman-Walrond are scheduled to be aired Thursday and Friday on a television show.
Fogle then asks her disturbing questions about her own kids. He asks:
"Are there any of your kids' friends that you think are pretty hot? What if we put a camera in your kids' room, would they be OK with that?"
Herman-Walrond told media sources she came to view herself as a victim as well after enduring the lurid interviews. "I had to be two separate people in order to continue on with this investigation," she said.
Herman-Walrond first met Fogle in 2006 when he was a guest on her radio show. She says he shocked her by saying middle-school girls were "hot." She subsequently taped the conversations that she later turned over to the FBI. The tapes led to criminal charges against Fogle and his ouster as Subway's rep.
Fogle paid out $1 million to 10 of his 14 victims after pleading guilty to child-pornography and sex-crime charges. He faces between 5 and 12¹/₂ years behind bars. His wife, Katie, filed for divorce shortly after the scandal erupted.
Posted: Sep. 16, 2015, 12:36 PM ~ Updated: Oct. 25, 2015 09:58 PM PT
Zionsville, Ind.
-- Jared Fogle's plea deal for the child-pornography charges has some prison inmates outraged. Fogle is the former spokesman for Subway. He was charged last month with possessing and distributing child pornography. He was also charged with traveling across state lines to have sex with minors. He plans to plead guilty to the crimes and pay $1.4 million in restitution to 14 victims. The plea deal calls for prosecutors to ask for a prison term of no more than 12.5 years. However, U.S. District Court Judge Tanya Walton Pratt will ultimately decide his sentence on November 19, 2015.
Two inmates who are both serving time for child pornography crimes have written letters to the Judge Pratt. The convicted felons say the plea deal is "ludicrous," and that Fogle deserves a longer prison sentence. Petrie claimed he was sexually abused as a child. He said restitution wouldn't have helped him recover. He also said that restitution likely won't help the victims of Fogle's crimes. Inmate Scott Petrie wrote a letter (to Judge Pratt asking her to reject the plea deal):
"What a deal," Petrie wrote, according to a copy of the letter reviewed by media sources. "I would have jumped on that too because in about 10 years Mr. Fogle will come out of prison, be a multi-millionaire still and will still like little or young girls … I know, I'm a pedophile, and the only message his plea deal is sending is that if your [sic] rich enough you can play but it will cost you some money and some time."
Inmate Thomas S. Ford called the plea deal a "slap in the face." Ford said he's serving more than 16 years in prison for one count of distribution of child pornography. In a letter dated September 3, 2015 and addressed to US Magistrate Judge Mark J. Dinsmore (Judge Dinsmore presided over Fogle's initial hearing) Thomas wrote:
"This plea agreement is a slap in the face to the child victims as well as the people many people convicted for non-contact sex offenses. I understand that Mr. Fogle will be paying restitution to the 14 victims, but the fact that he has assets to throw around does not negate him from being punished for his egregious actions and behaviors," he wrote. "Just the fact that he has 14 VICTIMS is enough to consider a sentence far and away than the reported plea agreement."
Fogle's plea deal prohibits him from having any unsupervised meetings or communication with minors for a period of time following his prison term. He also can't be employed by a company that involves any contact with minors. He will have to register as a sex offender. Fogle will also have to consent to searches of his home and computer. He must have software installed on his computer that monitors his activities.
Posted: Aug. 18, 2015 6:25 AM ET ~ Updated: Aug. 18, 2015 06:58 PM PDT
Zionsville, Indiana
-- Former Subway spokesman Jared Fogle is planning to plead guilty to child-pornography charges. The US Attorney's office is planning to hold a press conference to discuss the deal on Wednesday. Media sources say that Fogle will accept a plea deal. Fogle's attorney has not responded to a request for comment on this story.
Subway responded to the news via
Twitter
:
Subway suspended its relationship with Fogle on July 7 after federal and state authorities raided his Indiana home. Fogle was a spokesman for the brand for the last 15 years. Subway has scrubbed every mention of Fogle from its website and stores.
This report comes after the FBI raided Fogle's Zionsville, Indiana, home in July. The FBI raid came months after an employee of Fogle's charitable foundation was arrested on child-pornography charges. Subway said at the time it believed the raid on Fogle's home was in relation to that case. Media sources also reported at the time, citing law-enforcement sources, that the raid was related to a child-pornography investigation.
In addition to his work for Subway, Fogle started the Jared Foundation. The foundation was a charitable group aiming to help children develop better eating and exercise habits. Russell Taylor, a former executive director of Fogle Foundation, was arrested two months ago in Indianapolis on federal child-pornography charges after an April 29 FBI raid of his home. More than 400 videos of child pornography were found in his possession, according to court documents reviewed by Business Insider.
Sources reported on July 31 that the FBI had subpoenaed an affidavit containing alleged texts between Fogle and a former female Subway franchisee. In the texts Fogle says he paid for sex with a 16-year-old girl. In the messages, Fogle repeatedly asks the woman (a Subway franchisee at the time) to advertise herself on Craigslist for sex with other men. He asks her if he can watch the sexual acts, and tells her she can make about $500 per act. The woman was apparently in a sexual relationship with Fogle at the time. She became uncomfortable with the relationship as Fogle pushed her to post listings on Craigslist and detailed other trysts, according to her lawyer.
The woman asked to remain anonymous. Her lawyer said the FBI recently subpoenaed his law office for the text-message conversations. According to the former franchisee's attorney, the former franchisee shared the texts and her concerns about Fogle with Subway management at the time. However, Subway did nothing. Subway says it has no record of the woman's complaint.
The attorney says messages in the affidavit were recorded from the woman's phone by a court reporter in 2008. They were witnessed and verified by a notary public and span from January 2008 to June 2008. Sources independently verified the authenticity of the affidavit. They also verified that a phone number in the document was registered to a Jared Fogle.
According to the affidavit obtained by sources, Fogle asked the former Subway franchisee in May 2008 to set up a meeting for him with her cousin. The age of consent in Indiana, where Fogle resides, is 16. The cousin was underage at the time, according to the woman's lawyer. "When can we find a time for me to talk to your cousin?" Fogle asks in a message dated May 1, 2008. "Any more news with your cousin?" he asks the following day. "Tell me what u think about when u think of the three of us all together???" Earlier, in April, according to the affidavit, Fogle asked the woman, "How young would you like?... Would you want to have an adventure like that?"
On June 19, the lawyer says that Fogle again asked the woman to advertise herself on Craigslist. She responds: "Is this the same website you found that 16 year old girl you that you f*****? ...I still can't believe you only paid $100 for her."
Fogle responds: "It was amazing!!!!"
She asks: "What part of her ad made you think she was selling sex?"
He says: "U will have to read them to see."
Fogle's attorney who has been quick to respond to questions in the past, did not respond to calls and emails from media sources about the text messages.
The woman, who initially met Fogle at a Subway function, grew uncomfortable with the conversations over time and hired a lawyer — the same lawyer that media sources has interviewed — to determine whether the communication violated her franchiser-franchisee contract with SubwayThat's when the messages were extracted from her phone. The woman reported the communications to Subway, her lawyer says. Subway determined that no violations occurred, however, because Fogle was not an employee of Subway, even though he was hired to do marketing for the brand.
The woman also contacted Subway's corporate office regarding the issue, and she requested that Subway allow her to remove all marketing related to Fogle from her store, according to the lawyer. She met with two levels of management, shared the messages with them, "and specifically requested not to have his imagery and merchandising related to him in her stores," the lawyer said. "She also specifically warned them that he should not be interacting with young people."
Subway continued to use Fogle in national advertising campaigns until the FBI raid on his home earlier this month. When reached for comment, Subway said, "We have no record of this allegation."
A former journalist separately came forward earlier this month claiming that Fogle made inappropriate remarks to her about middle-school girls. Florida media sources reported: "According to the woman, Jared would often visit schools in Sarasota County, and allegedly told her numerous times that, 'Middle school girls are hot.'" The woman, who asked to remain anonymous, claimed Fogle also made other remarks that made her uncomfortable, but she didn't go into detail on those conversations. "They weren't jokes. They were very serious," she told sources. The woman said she contacted the FBI about the comments and was later asked to wear a wire and record conversations with Fogle, according to the report. Responding to the claims, Fogle's attorney previously said: "the story is a fabrication that lacks credibility."
Fogle first rose to fame as Subway's spokesman 15 years ago, after losing more than 200 pounds by eating their sandwiches. He has a net worth of $15 million, according to the New York media sources. Subway's decision to suspend its relationship with Fogle marks an end to the chain's most lucrative endorsement deal. The company's chief marketing officer told media sources that Fogle is likely responsible for one-third to one-half of Subway's growth in the past 15 years.
The FBI declined to comment on the alleged charges. "The FBI is not releasing any information at this time," FBI spokeswoman Wendy Osborne said. We are waiting to hear back from the US State's Attorney's office.
Music, Boys & Porn
Posted: Nov. 19, 2015 at 12:34 PM PT ~ Updated: Nov. 19, 2015 at 08:52 PM PT
STOCKTON, CA
— Timothy Walth, 30 (
pictured above, center
) was a Stockton music teacher. He was a music teacher at Tully C. Knoles Elementary School in the Lincoln Unified School District. The school listed his course instruction as Beginning String and Beginning Choir instructor for fourth-graders. He was placed on compulsory leave in October. Compulsory leave is an unpaid leave. A Google Plus account associated with Walth's name said he attended Lincoln High School from 2000-2003. The account indicates he studied at California State University, Sacramento.
Walth's account also lists him as a musician for the First Congregational Church of Stockton. Walth turned himself in to Stockton Police last month after accusations surfaced that he was involved in an inappropriate relationship in 2012 with a 13-year-old boy he met at church. The church has said he is no longer involved with its music program. No charges have been filed regarding those allegations.
Walth now stands accused of posting semi-nude photos of himself on the social media website Tumblr. Under the username "TrebleMaker" on Tumbler, his page contained several pictures of himself in various poses wearing only a shirt. Walth briefly appeared before Judge Ronald A. Northrup on Thursday morning for a continued arraignment on charges of possessing obscene images and contacting a minor with intent for sex. He will now appear before a judge on Dec. 15, 2015, for further arraignment. Prosecuting attorneys said the case still is in its "discovery" phase.
Chief Deputy District Attorney Kristine Reed with the child abuse and sexual assault unit requested the continuance Thursday morning. Reed spoke after Walth's appearance. He said: "Because (Walth) had retained his own counsel, we still need to hand over what we have to (the attorney). We just need some more time to give him everything so we can proceed."
Reed said Walth had retained a criminal defense attorney from Modesto. The new attorney is the same one who represented Ethan Morse, the son of Merced County District Attorney Larry Morse II, last year. Morse was accused of driving a getaway vehicle during a 2013 shooting in Atwater. His attorney was able to get the charges dismissed when prosecutors could not prove their case, according to his website. The new attorney was unavailable for comment Thursday.
Erapist!
Posted: 05:52 PM CST Nov 13, 2015 ~ Updated: Nov 19, 2015, 07:22 PM PT
EDINBURG, TX
- A Texas Jury sentenced Erasmo Mata Jr. (
pictured above, center-right
) to four years in prison and a $5,000 fine. The former Pharr police officer was found guilty of sexual assault a child on Friday. Mata Jr. was accused of sexually assaulting a teenage girl back in 2013. Mata was convicted of one count of sexual assault of a child. The 26-year-old was acquitted of the other sexual assault charge against him. Prosecutors said he met the girl while on patrol at an apartment complex. Mata's bond was revoked following his conviction. Mata was fired from the Pharr Police Department.
Below the Belt!
Posted: October 19, 2015 7:53 AM ET ~ Updated: October 23, 2015 3:53 PM PT
BALTIMORE, MD (WCJB)
— Cpl. Michael Flaig, 31 (
pictured above, center
) of Baltimore, is no longer an Anne Arundel County police officer. He was charged with public intoxication. Flaig was off-duty on Cinco de Mayo when he got into a fight outside a bar. He was accused of biting the other man's testicles during the fight.
The fight in May erupted after the victim accused Flaig of groping his female roommate. The victim said he straddled Flaig to keep him from getting away. Flaig then bit his testicles. Officials decided not to prosecute Flaig on a second-degree assault charge. He was convicted of public intoxication and endangering the safety of another person.
Flaig was sentenced to serve one year of probation. County police spokesman Lt. Ryan Frashure told media sources Flaig is no longer employed by the department as of Sept. 23. Frashure wouldn't elaborate on why Flaig left. Flaig's attorney says Flaig's behavior may have been a side effect of job-related stress.
Thick Plots!
Posted: Jun 15 2015, 8:56 pm ET ~ Updated: Jun 16 2015, 12:56 am PT
Dannemora, New York
Former prison seamstress Joyce Mitchell sobbed as she was sentenced Monday to up to seven years in prison. Mitchell was sent to prison for helping two convicts escape with tools smuggled in hamburger meat. She said she only helped the inmates, David Sweat and Richard Matt, because she feared they would hurt her family. Both men were serving life for murder. Matt was shot dead after a three-week manhunt. While still on the run, Sweat was shot and captured two days after Matt was killed.
Mitchell supplied the inmates with a drill bit and hacksaws that she smuggled in meat. They cut holes in their cells, hacked their way through underground pipes, and crawled out through a manhole. Mitchell, 51, pleaded guilty in July. The plea deal allowed her to sidestep charges for an alleged plot to kill her husband. She also escaped charges for any sexual contact with Sweat and Matt.
Prosecutors are also seeking restitution of almost $120,000. The cost to cover the cost of repairing the cell walls that Matt and Sweat cut through to escape from the Clinton County Correctional Facility on June 6. Mitchell's lawyer objected to the sum. The matter will be the subject of a hearing at a later date. Mitchell's attorney also suggested that Matt and Sweat may have had other accomplices who have not been caught. The defense lawyer argued to the judge: "I believe there was other assistance somehow provided to these men." Prosecutors say there is no evidence of anyone other than Mitchell helping the men.
The actual sentence was already set as part of the plea bargain. However, Mitchell suggested to the judge that he might go easier on her. She suggested that she could wear an ankle bracelet for the rest of her life. In a choked voice Mitchell said: "If I could take it all back I would. I live with regret every day and will for the rest of my life. I'm hoping you will have mercy on me."
Clinton County Court Judge Kevin Ryan told her as he imposed a sentence of 2-1/3 to 7 years in prison on a contraband count: "I just don't find that explanation credible." Ryan noted that he had received letters from the public urging him to give Mitchell a stiffer sentence. He explained to her that she was getting the maximum amount of time for the charge in her plea.
The courtroom spectators at Monday's sentencing included Lyle Mitchell. He is Joyce's husband. Lyle said he is standing by her. He said he will wait for her to serve her sentence. Tracy Sardegna, the fiancee of Joyce Mitchell's first husband, also attended the hearing. She said she was hoping for a harsher punishment. "She put a lot of people in danger." She added that she didn't think Mitchell's tearful expression of remorse was sincere. "She's just feeling sorry for herself."
In an exclusive t.v. interview, Mitchell said the two men wanted her to meet them after the escape with a getaway car. "I was supposed to come up and park by the manhole that they were gonna be coming out of. And I was supposed to pretend that I was making a phone call while they were coming out. I was supposed to bring clothes for them. I was supposed to bring a tent. I was supposed to bring a shotgun." Mitchell said she didn't show up because she believed that they planned to kill her and her husband, Lyle, before taking off. In the same interview, Lyle said: "My wife has a heart of gold. That's her biggest downfall."
Posted: Jun 15 2015, 8:56 pm ET ~ Updated: Jun 16 2015, 12:56 am PT
Dannemora, New York
-- Investigators are looking into the possibility that Joyce Mitchell, the woman charged with helping two murderers escape a New York prison, may have wanted the inmates to kill her husband, a senior law enforcement official told media sources Monday.
Mitchell, who worked at Clinton Correctional Facility as a tailor shop instructor, appeared in court briefly Monday after pleading not guilty Friday to charges of facilitating the escape of convicted killers David Sweat and Richard Matt.
The senior official said Monday that Joyce Mitchell may have asked the men to kill her husband, Lyle Mitchell, who also worked at the prison. But, when asked about that plot, Clinton County District Attorney Andrew Wylie simply said "no comment."
Joyce Mitchell's attorney has refused to comment on the case.
Meanwhile, her husband has retained his own lawyer. He is being questioned by police, but he has not been charged with a crime, his attorney told media sources.
Wylie said Monday that he thinks the husband may have information about the part his wife played in the escape of the prisoners, who have been on the run for ten days.
"Lyle Mitchell has information. Joyce talked to him about her involvement during the last few days before she was arrested," Wylie said. He also noted that the prisoners likely had other people assist them in their complicated plan to break out of the maximum security portion of the prison.
Joyce Mitchell was charmed by Matt to the point in which she "thought she was in love," officials have said. Sources familiar with the investigation said Monday that Mitchell was also investigated for an alleged sexual relationship with Sweat, but nothing substantive was found.
She planned to drive the getaway car for the escapees and run away with them on the morning they escaped before she got cold feet.
Her failure to show gives authorities hope that the two killers may not have gotten very far.
Wylie told media sources that the prisoners had left post-it notes, markings and even some directions along their escape route in the prison.
More than 800 local, state and federal officials continued to search for Matt and Sweat for a tenth day Monday, and state police said they had covered 13 square miles in their search.
Shadwicked!
Posted: Aug. 18, 2015 6:25 AM ET ~ Updated: Nov. 1, 2015 10:36 PM PT
RINGGOLD, Georgia
— Officer Kevin Shadwick, 44 (
pictured above, center
) had sex with an underage teen girl while he was working for the city of Ringgold. Shadwick resigned from the Ringgold Police Department in July 2013. The city of Fort Oglethorpe recently fired him for an inappropriate sexual relationship with that same teenager. The legal age of consent in Georgia is sixteen. Shadwick told his bosses he did not have sex with the girl before she turned sixteen. He also said he did not receive naked pictures from her until she was eighteen. Eighteen is also the legal age limit in the state for pornographic photos. Nevertheless, Fort Oglethorpe officials fired Shadwick on Sept. 8 for violating department policies.
Shadwick participated in a recorded interview with Fort Oglethorpe Police Chief David Eubanks (
pictured above, center
) on Sept. 8, 2015. Shadwick said he met the girl when he worked as an off-duty security officer at the Carmike Battlefield 10 movie theater in Fort Oglethorpe. He said the girl started talking to him. She took his cellphone and texted herself so they would have each other's numbers. Shadwick told Eubanks he thought the girl was 19. He said he had sex with her twice. Once when he worked for Ringgold and once when he worked for Fort Oglethorpe. He blamed the girl. "I let her talk me into having oral sex," he said.
He also told Eubanks he began a relationship with another girl, aged 19. He said this girl texted him partially nude pictures. They almost had sex in her bedroom. But as they were undressing, Shadwick told Eubanks last week, that first girl texted him. He said he retreated from the second girl's house because he didn't want to hurt the first girl. "I really do have feelings for the girl," Shadwick said. "She's a sweet, sweet person." Shadwick said he thought the teenager's parents approved of the relationship. He said the girl told him she kept her mother and stepfather in the loop.
When the girl's mother filed a complaint in July 2013, Shadwick said he visited them. Shadwick told Eubanks his conversation with the parents was cordial. Though they were first upset at him, he said, they calmed down when they learned he thought they had always known what was going on. "I tried to treat (the girl) well and be nice to her," Shadwick said. "I tried to speak to the parents because I wanted to know (why they filed the complaint) and be straightforward with them. It was my understanding that everything was OK." The girl's mother did not respond to a call from media sources routed through a family attorney.
Eubanks confirmed that Shadwick resigned after a citizen's complaint about Shadwick's sexual relationship with the teenager. The complaint was lodged with Ringgold Chief Dan Bilbrey (
pictured above, center
). Bilbrey gave the Officer Shadwick a choice of resigning or face an investigation. Shadwick chose to resign. Bilbrey wrote in the resignation paperwork that he would not recommend Shadwick for another police job. However, he did not explain why. Bilbrey did not return multiple calls seeking comment Wednesday.
Shadwick worked for Fort Oglethorpe from November 2006 through March 2013. In his resignation letter, Shadwick wrote that he planned to apply for a job with the Georgia State Patrol. However, he wrote that he wanted some time off first. "I want to spend some holidays and quality time with my family," Shadwick wrote. Shadwick could not be reached for comment.
Eubanks said Bilbrey didn't log the initial complaint into Shadwick's personnel file. Shadwick's personnel file from Ringgold makes no mention of a sexual relationship with a teenager. Eubanks said he did not know about Shadwick's behavior when he hired the officer seven months later. He said he only found out when the girl's parents filed a complaint with Fort Oglethorpe in July. "I think," Eubanks said, "it's pretty obvious that something was wrong." Eubanks said Bilbrey should have alerted him in January 2014 when Fort Oglethorpe hired Shadwick. "I got nothing," Eubanks said. "How hard is it to pick up the phone?"
The city manager fired Eubanks in 2013. A new city manager hired Eubanks back in January 2014. Shadwick worked for Ringgold for about four months and rejoined the Fort Oglethorpe department in January 2014. Eubanks did not try to interview the officer's former bosses because Shadwick had worked for him before. "I saw no reason not to hire him," Eubanks said. "We needed his help and appreciated his loyalty."
Eubanks said if he had known about Shadwick's sexual relationship, he would not have hired the officer. He wishes Bilbrey had publicized the issue. "By (keeping the issue quiet), they don't alert anyone to the fact that there might be a problem," Eubanks said. "I terminated him. That's going to (the Georgia Peace Officer Standards and Training Council). That's going to be on his record. They will do an investigation. They will decide what to do with his certification. "But at least another agency 100 miles from here can't say, 'Well, hell, I wish Fort Oglethorpe had done something.'"
Eubanks said Wednesday he did not know Shadwick worked for Ringgold until the GBI began investigating the officer. He said his information about Bilbrey failing to report Shadwick's sexual relationship with a teenager came from conversations with the GBI. GBI Special Agent in Charge Greg Ramey declined to comment when asked what Bilbrey knew about Shadwick. He said investigators had not found a criminal charge against Shadwick. He said the inquiry is still active. Shadwick's wife of more than 20 years filed for divorce in July (2015).
Operation Wolf Hunter!
Posted: Oct 27, 2015 9:54 AM ET ~ Updated: Oct 27, 2015 09:18 PM PT
Okaloosa County, Fla.
-- Operation Wolf Hunter began October 21 and concluded the morning of October 27. The operation netted a total of 16 arrests. Undercover investigators went online to various chat forums searching for individuals who were looking for sexual activity with a child. All suspects are charged with
Traveling to Meet a Minor and Using an On-Line Service to Lure/Entice a Minor
.
Operation Wolf Hunter Arrests:
• James Patrick Applegate, DOB 03/22/1986
Address: 1918 W. Mistral Lane, Mary Esther, FL
• Ali Khaleel Huthail, DOB 05/07/1991
Address: 166 N. Fox Avenue, Panama City, FL
• Jacob James Brenner, DOB 03/23/1988
Address: 1809 Natures Way, Gulf Breeze, FL
• Michael Bradley Christmas, DOB 12/23/1982
Address: 1154 Lost Trail, Fort Walton Beach, FL
• Adam Chay Bairos, DOB 05/04/1994
Address: 133 Menzel Street, Valparaiso, FL
• William Max Gage Calton, DOB 11/21/1989
Address: 138 Menzel Street, Valparaiso, FL
• David Allen Royce, DOB 12/11/1983
Address: 7 Caswell Branch Road, Freeport, FL
• Garrett Thomas Richards, DOB 09/01/1996
Address: 90368 Room A220, Hurlburt Field, FL
• Tejay Landon Aplin, DOB 01/26/1990
Address: 400 E. 19th Street, Panama City, FL
• Darin Roger Paddie, DOB 09/23/1994
Address: 304 Reeves Street, Niceville, FL
• Chad Michael Keiser, DOB 05/14/1978
Address: 6110 Cypress Point Drive, Panama City, FL
• Robert Donald Lawson, DOB 10/22/1996
Address: 15988 S. Hwy 29, Andalusia, AL
• Cameron William Ahlsen Girard, DOB 11/25/1987
Address: 101 SE Waynell Circle, Fort Walton Beach, FL
• David McLeod, DOB 07/01/1987
Address: 100 8th Avenue, Shalimar, FL
• John Joseph Schreiner, DOB 04/27/1987
Address: 57 Robys Drive, Mary Esther, FL
• William Myrick, DOB 02/01/1943
No Address Available
Well Heeled!
Posted: Aug. 14, 2015 6:25 AM PDT ~ Updated: Aug. 14, 2015 11:05 PM PDT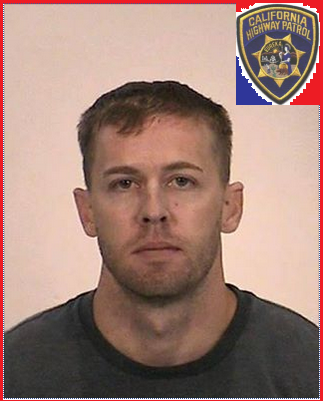 Walter Wells, III, is one of three CHP officers arrested Friday, August 13, 2015 in the killing of a Turlock, Calif. man who disappeared in 2012.
SAN FRANCISCO, CA
-- Friday Modesto authorities announced arrests in the killing of 26-year-old Korey Kauffman. Officials say nine suspects all played a role in the murder. An arrest warrant says Modesto attorney Frank Carson orchestrated the killing. Carson is a prominent Central Valley lawyer. Police say Carson believed Kaufman was stealing valuable antiques from storage containers on his property. Kauffman was on his way to steal from Carson when he disappeared, according to a 326-page court filing police used to get arrest warrants. Kauffman was reported missing in April 2012. His body was found by hunters in August 2013 in a remote area of Central California.
Investigators with the Stanislaus County Sheriff's Department also say three current and former California Highway Patrol officers and five other people have been arrested in connection with the killing. CHP officers Scott McFarlane and Eduardo Quintanar are suspected of obstructing the investigation. Former CHP Officer Walter Wells is suspected in the killing. Investigators said Carson orchestrated the killing and enlisted the help of two brothers who own a liquor store in Turlock.
Carson's wife, Georgia Geanette Defilippo, is also accused of participating in the killing. Defilippo's daughter was also arrested on suspicion of conspiracy and being an accessory.
Wells left the CHP several weeks ago and the other two officers have been placed on administrative leave, CHP Commissioner Joe Farrow said. All suspects were taken into custody Friday and remained in jail. It's unclear if they have attorneys.
Lesbo-Child Love!
Posted: Aug. 3, 2015 6:25 AM PDT ~ Updated: Aug. 3, 2015 5:25 PM PDT
"She's a psychopath. She's evil. She's a predator."
-- August 2015 Statement by Jeanne England, the victim's grandmother.
Valley Brook, Oklahoma
-- Former Valley Brook Police Officer Courtney Schlinke, 21, is accused of sex crimes against a teenage girl. She faces 33 complaints; including 16 counts of rape by instrumentation; nine counts of lewd acts with a child under 16; and eight counts of oral sodomy. She has not been formally charged.
The victim's grandmother found evidence of an inappropriate relationship on the 14-year-old's phone. Investigators said the victim's family went to police July 1 after discovering photos and messages between her and Schlinke on her phone. They appear to date back almost a year, but police said the affair could have gone on longer. A police report obtained by media sources said they were living together and that the relationship had lasted at least four months.
"She's a psychopath. She's evil. She's a predator," Jeanne England, the victim's grandmother, told media sources. England told media sources that she'd been suspicious of Schlinke for almost a year. She says her granddaughter is now in therapy. "We got my granddaughter's phone, and there were tons and tons of pictures, and tons and tons of texts," England told the source.
Schlinke is active on Twitter and has posted numerous photos of herself and the victim. She referred to the minor victim as her "girlfriend." The ex-cop also tweeted cryptic messages that said, "I forget your age sometimes" and "I don't wanna hide you anymore." Corrupt Justice™ is not linking to her account to protect the identity of the victim.
Schlinke had been with the department since February 2015. Valley Brook Police Chief Michael Stamp said Schlinke was still in training. Stamp said she had been doing police work under a trained officer. "Obviously it shines more negative light upon us," Stamp told media sources. "But there was nothing in her background that would keep her from being a policeman." "It's unfortunate," Stamp told media sources. "We as police officers are held to a higher standard."
Schlinke resigned from her job in an unrelated personnel matter July 20, 2015. She was arrested a week later. She remains in Oklahoma County jail on $1.1 million bond. She is scheduled to appear via video feed at an arraignment hearing in Oklahoma County Court on Thursday.
The scandal is the latest to hit the embattled department. In 2013, a former Valley Brook officer was arrested on kidnapping and domestic abuse charges. In 2011, the department's then-chief was charged with drug trafficking.
Nude Chandler!
Posted: Mon. July 20, 2015, 5:04 PM ~ Updated: Tues. July 21, 2015, 10:04 PM PDT
Chandler, AZ
-- In March 2015, Esmeralda Rossi was handcuffed her in her home by Officer Doug Rose of the Chandler Police Department. She was naked and her daughter was present. Esmeralda Rossi's claims are bolstered by phone and body-camera videos of the incident. They show Officer Doug Rose handcuffing a nude, crying Rossi as she attempts to cling to her towel.
A Chandler Police Department internal investigation of the incident found that Rose entered the residence illegally. It also found that he "failed to document important facts of the investigation." However, it is unclear whether the report will hold much weight. Rose retired prior to the investigation being presented to his chain of command.
The incident began with a domestic-disturbance call between Rossi and her soon-to-be ex-husband, according to the internal investigation. Rose first contacted the man and then drove to a separate house to contact Rossi. Rossi said she had been in the shower when the police showed up. Her daughter yelled for her to come to the door. She said she just grabbed the towels, thinking it would be a short conversation.
The documents relay the ensuing scene as viewed via body-camera video, which was worn by an accompanying officer. The video begins with Rose speaking to Rossi from her front door. Rossi soon walks back into the apartment. Rose follows her inside. An argument soon ensues in Rossi's kitchen. Rose is seen grabbing Rossi's arm and telling her she's under arrest.
In another video shot by Rossi's 15-year-old daughter, Rose turns Rossi around toward the counter, with the towel only covering the front of her, and places her in handcuffs. The daughter, meanwhile, is heard screaming throughout the video, "What is wrong with you?" Rose then lectures Rossi on domestic violence and eventually instructs her daughter to remove the handcuffs. "That was even more degrading, more humiliating," Rossi said of her daughter's interaction.
Rose's police report of the incident fails to note the arrest or use of force in any capacity, according to the internal report. Rossi said in a recent interview. "Not only did he lie in the police report, he stuck to his story." His report also noted that Rossi "dared" him to arrest her, a detail that, according to the internal investigator, was not supported by the video. "I'm over my kitchen counter, he cuffs me, his bottom is to my naked bottom," Rossi said in the interview. "When I'm trying to fall to the floor, then he steps back, kind of laughs and giggles, 'You're naked.'" "He was caught in the corner badly."
Rossi is planning to sue the Chandler Police Department. Rossi said she decided to pursue legal action on behalf of her daughter, and the emotional trauma the incident caused for her. "I wanted to turn it around and say, 'We're not helpless,' " she said. "We're gonna make this right." One of Rossi's attorneys, said they expect to file with the city a notice of claim, a precursor to a lawsuit, in the next several days. He said it's not clear how much they will ask for in damages, but he said their allegations will include excessive force, entering of premises without authority and emotional distress.
A Chandler police statement confirmed Rossi's complaint and Rose's retirement. Police said they immediately started an internal investigation. Officials declined to comment further, citing possible pending litigation.
Free Disney Tickets!
Posted: Jul 13, 2015 6:25 PM PDT ~ Updated: Jul 13, 2015 6:25 PM PDT
SANTA ANA, Calif. (WCJB)
- Darreck Enciso, 27 (
pictured above, center
) a Disney hotel dishwasher, has been charged with trying to trade Disneyland tickets for sex with a 14-year-old girl. Enciso of Adelanto was arrested last week in Orange County and remains jailed. He's charged with felonies including attempting to commit a lewd act on a child.
Authorities say Enciso posted a Craigslist ad seeking sex in exchange for the tickets. He allegedly arranged a tryst with a Huntington Beach police officer who was posing as a 14-year-old. Police say Enciso was carrying condoms and the tickets when he was arrested last Thursday.
If convicted, he faces up to four years and eight months in state prison. It's unclear whether he has an attorney. Disney says he's been relieved of his duties at a Disneyland Resort hotel.
Tubal Mitigation!
Posted: Thursday, July 23, 2015 09:51PM ~ Updated: Friday, July 24, 2015 03:11PM PDT
AUSTIN, TX (WCJB)
— VonTrey Clark, 32, the Austin police officer who had a relationship with homicide victim Samantha Dean, has been fired. According to the Austin Police Department Clark was suspended indefinitely on Thursday. Austin Police Chief Art Acevedo said Clark refused to attend an in-person interview scheduled for July 18. As a result the Internal Affairs office scheduled a Dismissal Review Hearing for July 23. Clark also failed to appear for that hearing. Clark was required to report and get permission from his supervisors before leaving his home.
Police now say Clark flew to Indonesia on July 17th without approval from his supervisors. Indonesia is a country with which the U.S. does not have an extradition treaty. The Austin Police Department is now considering Clark absent without leave (AWOL) since they can't get in contact with him.
"I am only imposing disciplinary action for administrative policy violations that do not involved possible criminal conduct by Officer Clark in order to maintain the integrity of and not jeopardize the criminal investigation," Acevedo said in a disciplinary memo.
On Thursday afternoon, during a news conference, Acevedo sent a message directly for Clark: "If you have any dignity, any semblance of humanity, Mr. Clark, get back on that plane and come back to Austin."
Posted: Monday, July 13, 2015 09:51PM ~ Updated: Monday, July 13, 2015 03:11PM PDT
"Officer Vontrey Clark remains on restricted duty as the criminal investigation into the Samantha Dean case continues. The Austin Police Department continues to cooperate with the Bastrop County Sheriff's Office and the Texas Rangers to bring Dean's killer to justice and to bring justice for her family, her friends and coworkers.

No further comment will be provided by the Austin Police Department and any questions related to the investigation should be directed to the Bastrop County Sheriff's Office or the Texas Rangers."
--
July 13, 2015
Statement by Austin police released Monday afternoon regarding Austin police officer VonTrey Clark.
Austin, TX
-- Sheriff Deputies executed an extensive search warrant of Austin police officer VonTrey Clark's home. The search is in connection to the murder investigation of Samantha Dean (
pictured above, center
). Dean was a Kyle police department crime victims counselor. The search warrant was unsealed Monday. The search warrant affidavit has been confidential for nearly two months. In May, Clark's attorney confirmed that his home had been searched as part of the investigation. Clark's attorney said police took several pairs of shoes and multiple electronic devices after searching his client's home earlier this year. At the time, a judge sealed the search warrant of his home for at least 30 days.
The warrant provided new details into what happened to Samantha Dean. The warrant is the first court document that publicly links Clark to Dean's death. An autopsy showed that Dean was seven months pregnant when she was found dead just off Texas 71 on Feb. 4, 2015. She had been shot three times in the head, including once at close range. The search warrant alleges that Clark wanted Dean to have an abortion. The warrant alleges that Clark told Dean his life would be ruined if she had a baby. Dean told co-workers if she turned up dead "Clark would be responsible,"and she felt at one point "Clark was going to murder her," according to the warrant.
Austin media sources first reported in February that Clark had been placed on administrative leave due to his romantic relationship with Dean. According to the search warrant, when Vontrey Clark spoke to authorities, he admitted to a long running affair with Samantha Dean. "Clark advised he had a sexual relationship with Dean off and on over the last six or seven years." He also stated he believed he was the father of the child she was carrying. According to the document, "he kept his affair with Dean, and the fact the he is the father of Dean's child a secret due to his relationship "with another woman. Along with that information investigators included passages from Dean's personal journal. In it she claimed "Clark insisted" she has an abortion because if the baby was born, "his life will be ruined, and he will lose his family."
Police have not yet filed any formal charges in Dean's death. However, the warrant does give details of a conspiracy to kill Dean that involved multiple people. The conspiracy includes phone texts regarding selection of murder location. Clark told authorities he spent time at an elementary school near his home then went to a police substation the night before Dean's body was found, according to to the warrant. However, surveillance video at the school taken that night did not show Clark on camera.
In late May, investigators in court documents publicly named a Houston man, 31-year-old Kevin Watson, as a suspect in Dean's death. Watson has a lengthy criminal history including arrests for unlawful carry, drug possession and felon in possession of a firearm. They also arrested his girlfriend, Kyla D. Fisk, on a tampering with evidence charge for allegedly hiding a sweatshirt Watson is believed to have worn the day of Dean's death. A third person, Aaron Lamont Williams, was in the Bastrop County Jail on Tuesday on a charge of retaliation after investigators said he sent a threatening text message to an Austin Police Department counselor five days after Dean's death.
Posted: 10:55 p.m. CDT June 2, 2015 ~ Updated: Monday, July 13, 2015 03:11PM PDT
Austin, TX
-- Samantha Dean, 29, was a crime victims counselor for the Kyle Police Department,. She was found dead in Bastrop County in February (2015). Three people are in jail with possible relations to her murder. Court documents obtained exclusively by media sources reveal one of the three sent death threats to a second crime victims counselor. According to police they also engaged in a cover-up of Dean's murder.
The case began in the early morning hours of Feb. 4, 2015, when Bastrop County sheriff's deputies found Dean's body in the parking lot of a vacant shopping center. The killer shot Dean three times in the head. She was seven months pregnant. Bastrop County Sheriff Terry Pickering said in February that her murder is a mystery. "At this point, it is truly a whodunit type case," Pickering said.
Police have identified 31-year-old Kevin Watson (
pictured above, center-left
) from Houston as a key suspect in the murder of Dean. He is one of three people police linked to the case. Watson is now in jail in Harris County on unrelated drug charges. Court documents state Watson bought a cell phone from a Wal-Mart near Houston and texted Dean. The text allegedly lured Dean to the crime scene near Bastrop. Police used GPS data to place the phone near the scene. Watson's girlfriend, Kyla Fisk, 50 (
pictured above, center-right
) was also arrested on a charge of evidence tampering. Police said she got rid of a sweatshirt they believe Watson wore the day of Dean's death.
Aaron Lamont Williams is in jail in Bastrop County on a retaliation charge. He is accused of sending a death threat to another female crisis counselor. The woman works for the Austin Police Department. The threat was sent via text message five days after Dean's death. It reads in part, "I got her ... I'm coming for you. I'll show you what a crisis is." No one has been formally charged with killing Dean. Court documents do not mention a possible motive for her murder.
She was remembered by Chief Jeff Barnett immediately after her death. "She helped us start a program and to make certain that victims of crime were not forgotten in the criminal justice system," Barnett said.
Plant Perversion!
Posted: Monday, July 13, 2015, 5:04 PM ~ Updated: Monday, July 13, 2015, 10:04 PM PDT
PLANT CITY, FL.
-- James Cunha, 44 (
pictured above, center
) is a former Haines City police officer. He currently serves as a lead public safety officer at Hillsborough Community College's Plant City campus. The former Haines City police officer could spend the rest of his life behind bars. Three children have accused him of sexual battery. Cunha is charged with capital sexual battery. The charge carries a mandatory sentence of life in prison if convicted.
Cunha was arrested Friday following a lengthy standoff with a SWAT team in Plant City. Deputies say they arrived at his home to investigate a sexual abuse call. Cunha ran inside and barricaded himself with several weapons. Cunha surrendered more than five hours later.
The arrest report details the allegations against Cunha.
The three boys say he raped them; performed sex acts on them; and forced them to do the same things to him. The boys also said over the last year he has also forced them to have sex with each other.
Two of the victims are teenagers. The other is under the age of 12. Deputies say Cunha threatened the children with violence if they told on him. He is being held without bond.
HCC will not comment on his employment status citing an active investigation.
Adopted Perversion!
Posted: Tuesday, July 07, 2015 09:51PM ~ Updated: Thursday, July 09, 2015 12:11AM PDT
CORONA, Calif. (WCJB)
-- Patrick Michael Anderson, 54 (
pictured above, center
) has been accused of
sexually abusing one of his adopted sons
. Anderson has two adopted boys in his custody. The victim walked up to the front counter of the Corona police station and reported the alleged abuse on June 28, 2015. He was accompanied by his older brother. Corona police officers served a search warrant on July 2, 2015, at Anderson's home in the 3200 block of Star Canyon Circle.
Anderson was arrested later that day on four felony charges, including oral copulation while the person is unconscious; sodomy; continuous sexual abuse of a child; and lewd acts with a child. His arrest took place at the Common Ground Corona spiritual community in Norco, CA. The police department said in a press release, "There is no evidence at the time to support that Anderson used Common Ground Corona as a place to commit his alleged crimes." The suspect has posted $1 million bail. He refused a media request for comment Tuesday morning. A Reporter knocked at his door, only to have the door slammed without comment. He's due in court on Sept. 3.
A neighbor says Anderson has lived in the area for a while. He, however, didn't know much about the two boys who Anderson adopted in 2012. "My kids know of his kids, and they say that they go to intermediate school," the neighbor said.
Rape Journey!
Posted: 1:56 PM PDT Thurs. July 2, 2015 ~ Updated: 7:26 PM PDT, Thurs. July 2, 2015
Salem, Ore. (WCJB)
— Deen Castronovo (
pictured above, center
) the drummer for the group Journey, was high on meth and hallucinating when he was arrested two weeks ago. He was accused of misdemeanor assault and menacing. Castronovo was released on bail after he was arrested on June 14. He was ordered to stay away from the woman who's accused him of raping her. Despite this, Prosecutors said Castronovo violated the court order. They say he has texted the woman 122 times and called her 35 times since he posted bail. They also say his messages deviated between contrition and threats.
The 50-year-old drummer was booked into the Marion County Jail on Monday. A grand jury indicted him Monday on additional charges. Castronovo now faces felony charges of assault; sexual abuse; and unlawful use of a dangerous weapon. The indictment accuses Castronovo of having sexual intercourse with the victim "by forcible compulsion" between June 8 and June 14.
Marion County Deputy District Attorney Jennifer Gardiner played two voice mails Castronovo left for the victim at the bail hearing. In them Castronovo first accuses the woman of "destroying my life because of the things I did to you" before ending the message with "I love you, thanks." He can be heard crying in the second voice mail and says, "thank you for turning me in. Thank you for ruining my life even more."
Castronovo's attorney asked an Oregon judge to set his bail at $50,000. Castronovo's attorney said he would be driven straight to a rehab clinic if released. He argued neither of Castronovo's two ex-wives ever accused him of domestic violence. Both ex-wives attended the bail hearing. "He has no prior criminal history, no prior arrests. He's actually a pretty good part of the community, a contributing member," Castronovo's attorney added.
Marion County Circuit Judge Channing Bennett denied bail for the rock band drummer. The judge said his repeated attempts to contact the victim show that he poses a threat. "My finding is he has no regard for the court's order," Bennett said. "I do find he is a danger to the victim."
Castronovo has been with Journey since 1998, when he replaced Steve Smith — the drummer on the group's best-known songs, including "Don't Stop Believin'."
Klamath Falls
Posted: Jul. 3, 2015 at 3:23 PM ~ Updated: Jul 4, 2015 at 1:27 PM
Klamath Falls, CA
-- Darin Lee Mullica, 41 (
pictured above, center
) is the former Klamath County jail deputy arrested in February on more than 30 sex-crime charges. A 32-count indictment was filed against him on Jan. 21, 2015. Mullica was arrested by authorities in Littleton, Colo., on Feb. 22, 2015. A Jackson County warrant had been issued for Mullica's arrest. He had been held on $1 million bail.
On Thursday, Mullica pled guilty to 13 of the charges. He was sentenced to seven years in prison . Mullica pleaded guilty in Jackson County Circuit Court to five counts of second-degree sexual abuse; four counts of first-degree encouragement of child sexual abuse; three counts of first-degree possession of material depicting the sexually explicit misconduct of a child; and delivery of methamphetamine. Other charges were dismissed under the plea agreement.
Under his plea, Mullica will be eligible for sentence reductions and alternatives and may receive credit for time already served. He avoided a potential Measure 11 sentence of 70 months in prison without parole or early release consideration. Judge Kelly Ravassipour sentenced Mullica to a total of 84 months in state custody. He'll also have to register as a sex offender.
Mullica had sexual relations with a 17-year-old girl over several months in 2013 and 2014. He made video and photos of the encounters. Sheriff's investigators said they believed Mullica had shared some of the images with other people in person and online. Mullica unsuccessfully attempted to have evidence seized by investigators under a search warrant thrown out. He had planned to present an affirmative defense to the charges at trial. He claimed he didn't know the girl was a minor. He was thus unaware he was producing sexually explicit images of a child. Investigators also believe Mullica had given the girl methamphetamine.
Media sources reported in 2001 that Mullica, a former corrections deputy in Klamath County, had been arrested on charges of official misconduct and coercion. He allegedly pressured two female inmates into having sex with him. In 2002, he was convicted of two counts of first-degree official misconduct and sentenced to 30 days in jail and 48 months' probation. He was later named a defendant in a lawsuit brought by one of the inmates against the county, which was later dismissed. State records show Mullica's law enforcement certification was revoked in 2002.
"Terribly Embarrassing!"
Los Angeles, CA
-- A lawyer for Bill Cosby argued Friday that it would be "terribly embarrassing" for the comedian if documents from a
2005 sex-assault lawsuit
were unsealed.
---
MethOxy Fueled Madness!
Posted: 1:56 PM MDT on Wednesday, July 1, 2015 ~ Updated: 3:26 AM PDT on Thursday, July 2, 2015
Charleston, South Carolina
-- On June 17, Dylann Roof (
pictured above, center
) shot and killed nine people during a Bible study class at Emanuel AME Church in Charleston, South Carolina. Following his June 18 arrest, the 21-year-old's detailed manifesto reportedly explains his hatred toward African Americans and other races. He even revealed why he chose the historical black church for the hate crime he committed.
Posted: 1:56 PM MDT on Saturday, Jun 20, 2015 ~ Updated: 12:56 AM PDT on Tuesday, June 22, 2015
Charleston, South Carolina
-- A white man walked into a historic African-American church in Charleston, South Carolina, and opened fire during a Bible study class, killing nine people Wednesday evening. The suspect was still at large early Thursday morning. And the shooting at the Emanuel African Methodist Episcopal Church, the oldest AME church in the South, is being investigated as a hate crime. "The only reason someone would walk into a church and shoot people that were praying is hate," said Charleston Mayor Joe Riley. Eight churchgoers died at the scene; a ninth at a hospital, police said.

First Court Appearance
Charleston, South Carolina
-- Magistrate James B. Gosnell is the judge who held the bond hearing for Dylann Roof. Roof is the confessed the suspect in the mass shooting in Charleston, South Carolina. Media sources reported that Gosnell has a history of making racist comments. One comment led to a disciplinary proceeding that was eventually heard by the state Supreme Court in 2005. According to court documents, in 2003, Magistrate Gosnell told a black defendant.
"There are four kinds of people in this world—black people, white people, red necks, and niggers."
According to records from the proceeding and during the investigation, Gosnell argued that his statement was excusable because "he knew the defendant, the defendant's father, and the defendant's grandfather." He also argued that he was merely repeating something he remembered hearing from "a veteran African American sheriff's deputy."
The document goes on to say:
"Respondent [Gosnell] alleges he repeated this statement to the defendant in an ill-considered effort to encourage him to recognize and change the path he had chosen in life."
The same proceeding details another ethical lapse of judgment that Gosnell found himself in two days after the racist comment. Gosnell allegedly helped get another judge out of jail in a DUI case.
"Respondent [Gosnell] met the arresting officer and Judge Mendelsohn at the detention center. At some point, respondent took possession of the ticket, placed a 'bond hearing' stamp on the back, and entered the amount of $1,002.00. When detention center officials expressed concerns over Judge Mendelsohn's release, respondent remarked 'this didn't happen until 8:00 a.m.,' or words of similar import and effect. Respondent acknowledges it was his intention to facilitate Judge Mendelsohn's release without waiting for the morning bond hearing and to make it appear that Judge Mendelsohn's bond was set at 8:00 a.m. in accordance with Mount Pleasant's bond procedure."
Gosnell ultimately kept his job when the court concluded that an official reprimand would suffice.
During Friday's bond hearing, Gosnell won praise for letting members of the victims' families confront Roof directly. However, some were surprised when he made comments about Roof's family members being victims of the tragedy as well.
Roof stands charged with nine counts of murder and possession of a weapon during the commission of a violent crime. Gosnell set his bail for the weapon charges at $1 million. However, Gosnell said he did not have the authority to set bail for murder charges. Roof is due back in court on October 23, 2015.
---
Indicted!
Posted: Wed. 03:38 PM, Jun 25, 2015 ~ Updated: Thurs. 09:59 AM, Jun. 25, 2015
Georgia
-- Former jail workers Maxine Evans (
pictured above, center
) Jason Kenny and contract health care worker Gregory Brown are charged with involuntary manslaughter in the death of Mathew Ajibade. Ajibade was arrested on a domestic violence charge in January 1, 2015. The Savannah College of Art and Design student had been arrested after a fight with his girlfriend. He was taken to a jail in Savannah, Georgia.
The sheriff's office has said Ajibade injured three deputies during a fight. One deputy is alleged to have suffered a concussion and a broken nose. Ajibade, 21, was strapped to a chair inside an isolation cell at the Chatham County Jail. He had been stunned with a Taser while he was restrained. He was left unmonitored and a log book had been falsified to say that checks were conducted on him that hadn't been. He was later found dead.
Attorneys for Ajibade's family say he suffered from bipolar disorder. They claim his girlfriend gave police a bottle of his prescription medication when they arrested him. The Georgia Bureau of Investigation was called in to handle the case. Very few details were released about what happened to Ajibade in the jail. On May 8, Sheriff Al St. Lawrence announced that nine deputies (
pictured below, center
) had been fired in connection with Ajibade's death.
Chatham County coroner, Dr. Bill Wessinger, said Ajibade suffered several blows to his head, upper body and some blood was found in his skull case. "My recollection is none of them by themselves would have necessarily been fatal," Wessinger recently said of the injuries. On June 4, attorneys for Ajibade's family released a copy of his death certificate. The certificate showed the coroner had ruled his death a homicide caused by blunt-force trauma.
Chatham County District Attorney Meg Heap announced weeks ago that she planned to ask a grand jury for indictments in Ajibade's death. A grand jury on Wednesday returned a true bill. The bill indicted the two former jail employees and a health care worker. The college student's death is yet another in a long list of fatal encounters between law enforcement and black men. Kenny is also charged with aggravated assault and cruelty to an inmate. Evans and Brown are charged with public record fraud. Brown faces an additional charge of making a false statement. Brown is accused of lying to a GBI agent about checking on Ajibade while he was in restraints. It's unclear if they have attorneys.
Ajibade's family in Hyattsville, Maryland, has hired attorneys including Florida defense lawyer Mark O'Mara, who defended former neighborhood watch volunteer George Zimmerman in the shooting of Trayvon Martin. Those lawyers have asked a Savannah judge to disqualify Heap as top prosecutor on the case. They argued she has political reasons to ignore possible criminal charges against the sheriff. Heap dismissed the claims as baseless.
O'Mara has said he suspects Ajibade was having a manic episode at the jail when deputies "beat the shit out of him to get control of him." O'Mara said Wednesday that the indictment is "too little too late." The fact that the grand jury found that there was aggravated assault coupled with the fact that there was a death should have led to a felony murder charge unless Heap wasn't really trying to secure that charge, O'Mara said. "That's been our concern all along that she was going to whitewash this case as a benefit to the sheriff and in derogation to Mathew's death," O'Mara said.
O'Mara added, "It would be nice to say every one of them should have been charged with murder, but that might be unrealistic. But here's my frustration: We have been kept so in the dark about the facts in the case that we really don't know."
Heap said in a statement that state law prevents her from discussing specifics of the case. "In Georgia, all Grand Jury presentments are secret by statute of law. When an officer is charged with committing a crime while on duty, the law gives them the right to be present and make a statement. Other than those officers, the prosecutors and the jurors, no one is aware of what was presented during the proceedings," she said.
The case has put an uncomfortable spotlight on St. Lawrence, the 80-year-old sheriff who has held the office since 1992. The sheriff has promised changes since Ajibade's death. He fired the deputies deemed responsible. He also hired consultants to review jail operations. St. Lawrence also temporarily removed all stun guns from the jail until deputies could be re-trained in their proper use. "I ain't covering up for nobody. OK?" St. Lawrence told reporters at a June 4 news conference.
At the same time, the sheriff has stood up for his employees who work at the 2,300-bed jail. He said on average 41 deputies are injured each month in scuffles and fights with inmates. The inmates are "not the nicest people in the world, a lot of them," St. Lawrence said. "...I'm not running a summer camp here. I'm running a prison." The sheriff released a statement Wednesday saying he is saddened by Ajibade's death and continues to work with Heap "to ensure justice is served."
Correctional Homicide!
Posted: June 26, 2015 at 12:00 PM ~ Updated: June 27, 2015 at 11:09 PM PDT
Sheriff Jimmy Kilgore today announced the arrest of 29-year-old Cecil Rashad Chappell (
pictured above, center
). A murder warrant was issued for Chappell this morning. He is charged in the June 19 killing of 66-year-old Doyle Ivey Ingram. Chappell is a Talladega County Jail corrections officer. He is now in jail himself. He is accused in the slaying of Ingram. Chappell is being held in the Coosa Count Jail because of his position at the Talladega County Jail.Judge Jeb Fannin set his bond at $500,000.
Ingram was found shot to death in his truck one week ago. Authorities said Chappell had been involved in a business transaction with Ingram. Ingram had gone to Chappell's home in an effort to discuss the matter. Investigators believe Chappell shot Ingram at his home. He then loaded the body into Ingram's truck and left it off Nottingham Road.
Kilgore issued this statement today: "I would like to thank Capt. Bill Kennedy and his entire investigative team for their diligent work and long hours spent on this investigation and note the investigation is continuing." He also thanked District Attorney Investigator Mike McBurnett, the Talladega County Drug and Violent Crime Task Force, Lincoln police Investigator Matt Hill, the Talladega Police Department and Steve Vogel with the state probation and parole department for their roles in the investigation.
"Our sincere thoughts and prayers go out to the Ingram family,'' the sheriff said.
Dr. Child Porn!
Posted: Jun 24, 2015 4:01 AM PDT ~ Updated: Fri. 06:09 PM, Jun. 26, 2015
Roanoke Co., VA
- An area doctor who had thousands of images of child pornography on his office computer will spend 120 months in prison. A federal judge sentenced Dr. Steven Collins Tuesday.
Agents raided the Roanoke County office back on August 13th as part of a prescription drug investigation. A forensics evaluation turned up more than 40,000 other photos and videos that, agents believe, involve children as young as six years old. Those images were deleted at one time.
"zombie defense!"
Posted: Wed. 03:38 PM, Jun 24, 2015 ~ Updated: Thurs. 06:59 AM, Jun. 25, 2015
California
-- Former Cal Fire Battalion Chief Orville Fleming (
pictured above, center
) has been found guilty of the murder of Sarah Douglas. After several days of deliberations, a jury found Fleming guilty of second-degree murder. Fleming, 62, admitted guilt in the killing. However, at trial he tried to use a "zombie" defense to explain himself. Fleming's lawyer claims his client had dissociate amnesia. His lawyer claimed that Fleming does not remember much of what happened the night of the murder. Courts commonly refer to this as the "zombie defense."
During the trial prosecutors showed jurors video of Fleming talking with detectives about the night Douglas was murdered in his Elk Grove Home. In the video Fleming can be heard saying Douglas was fighting with him and using profanity. During the argument he picked up a knife. He says she was in his face and he admits to stabbing her. At one point he says, "I killed her."
Fleming's attorney argued Douglas provoked Fleming. He argued that Douglas' provocation is why Fleming should be convicted of manslaughter instead of murder. However, the jury ultimately decided on second-degree murder.
Asst. Thief!
Posted: Mon. 10:38 PM, Jun 22, 2015 ~ Updated: Thurs. 12:59 AM, Jun. 25, 2015
LAREDO, TEXAS (WCJB)
- Jose Chapa Junior (
pictured above, center
) was seen leaving the academy store on Loop 20 with merchandise he didn't pay for. The incident happened at the Academy store on Loop 20 on May 8, 2015. He told officers he was a former assistant police chief of Rio Bravo. An undercover officer at the store had seen Chapa replacing his shoes with new ones from the store. He took other shoes and a baseball cap with him as well as. Chapa only made one purchase. However, he took over $130 worth of items.
The loss prevention officer followed Chapa out of the store and wrote down his license plates. Laredo police were able to track down the owner of the vehicle. The owner is a relative of Chapa. The relative said Chapa was driving that vehicle on the day in question. Chapa went back to the store the next day (May 9th) to return the boots he had stolen.
The store got in contact with Laredo Police. Chapa was brought in to the police station where they interviewed him. He denied taking the items. Despite his denials, surveillance video showed him taking the items. In addition, the police had his old boots. According to Laredo police, Chapa, Jr. turned himself in this morning (June 22) on Theft charges, Class B – shoplifting.
The current chief of the Rio Bravo police denied Chapa's ties to the department. He says Chapa only assisted with the department. In a statement to media sources, Rio Bravo chief of police says, "Mr. Chapa was not a former assistant police chief. He was an active reserve officer. He was not an employed officer at the time of his arrest and we will cooperate with Laredo police in the case."
Dover!
Published On: May 07 2015 11:15:41 PM CDT ~ Updated On: Jun 26, 2015 07:15:38 PM PDT
DOVER, Del.
-- Dover Police officer Corporal Thomas Webster was indicted on assault charges for beating Lateef Dickerson in 2013. Corporal Webster was arrested last month for the alleged assault. He was released from jail after posting $5,000 bond. A trial date has been set for Corporal Webster. Corporal Thomas Webster, IV will appear in Kent County Superior Court on November 30th. He will appear in Kent County Circuit Court on May 28th for a case review.
In March of 2014, a different grand jury declined to indict Corporal Webster. The U.S. Attorney's Office also found no violation of Dickerson's civil rights. However, Attorney General Matt Denn took office in January. He ordered that the case be presented to a second grand jury. The second grand jury indicted Webster for second-degree assault. At that time, Corporal Webster had been back full-time with Dover police for almost a year. Police claim they had no idea that his case was being re-investigated. Corporal Webster is currently on unpaid administrative leave as the legal process plays out. Dover police say the outcome will determine his future with the department. Corporal Webster and the city of Dover are also facing a civil lawsuit with the ACLU of Delaware.
Dover Police say the second indictment was a bombshell, since a grand jury chose not to indict Webster for this same incident just one year ago. "We were very surprised," says Lieutenant Jason Pires with the Dover Police Department.
Investigators say back in August 2013, Webster responded to the Hess Gas Station on Route 13 in Dover for complaints of a fight with one of those involved possibly having a gun. Webster and another officer found Dickerson, who apparently matched the description of one of the people involved in the fight. The officers reportedly held him at gunpoint, giving Dickerson verbal commands to get to the ground. While he attempted to comply, police admit they have video from a patrol car that shows Webster kicking Dickerson in head. A doctor at Kent General later determined Dickerson's jaw was broken. Webster was placed on paid leave pending an investigation.
The dash cam recording that led to the indictment of Corporal Webster is also now public. Police say a federal judge ruled that the dash cam video was no longer confidential back on April 27th. Lieutenant Jason Pires with the Dover Police Department said: "Once we realized the video was a matter of public record we decided in the sake of transparency to release the video." Mayor Robin Christiansen said: "It is our hope that by release of this video that the entire city realizes the actions we have taken are in the interest of public safety as well as the transparency that is expected of us."
The graphic video shows Corporal Webster kicking Dickerson as he begins to comply to his commands. The police department originally placed Corporal Webster on paid administrative leave in November of 2013 after reviewing the video. The police then handed the video over to the Delaware Attorney General's Office. In March of 2014, a grand jury made the decision not to indict Webster. The United States Attorney's Office reviewed the video and found no civil rights violation.
Afterwards, Dover Police say they completed their own investigation and found that Webster's actions were outside of their policy. They say they took the appropriate action. However, Webster was back on full time by June 2014 until he was indicted as a result of the incident this week. When Lieutenant Pires was asked about the reasoning, on Thursday, he said, "We did everything we could, we investigated the complaint, we did our due diligence as a police department. We can't discuss any of the internal affairs matters it's protected by the Police Bill of Rights but we did what we're supposed to do." The police department has made its decision to release the video is clear. However, it is still unclear, why Corporal Webster was not fired for an incident police admit was outside of policy.
Dover Police say they also warned city leaders, store owners, and schools about the release of the video on Thursday as a pre-caution, not because of any threats. "It's obviously a concern with the lawlessness we've seen across the country, so that was the message, that there's a video that could come out that could be controversial, that is controversial."
The President of the Dover Fraternal Order of Police Lodge 15, David Gist, released the following statement:
"The Fraternal Order of Police Lodge 15 takes great pride in protecting and serving the Dover community and does not take that responsibility lightly. We continue to support Thomas Webster and his family, but understand why his actions were outside of department policy. The Dover Police Department took appropriate administrative action upon completion of its investigation. A grand jury failed to indict Webster in March of 2014. The United States Attorney's Office decided that Webster did not violate the subject's civil rights. The decision by the Delaware Attorney General's Office to take the case before a second grand jury over a year after the initial grand jury presentment, without new evidence is puzzling; however we will allow the justice system to work appropriately. We will not have any further comment at this time."
Assaultive!
Posted: Mon. 4:50 PM, Jun 08, 2015 ~ Updated: Wed. 4:50 PM, Jun 24, 2015
LAREDO, TEXAS (WCJB)
- A Webb County Sheriff's Deputy, Ignacio Rodriguez, II (
pictured above, center
) faces charges of assaulting his son and his friend. Rodriguez was arrested Monday morning in the 700 block of Snake Drive. Rodriguez was charged with aggravated assault; family violence; and one count of aggravated assault.
In a statement, Webb County Sheriff Martin Cuellar said:
"I do not condone this type of behavior within this law enforcement agency. This isolated incident is not a reflection of the hardworking men and women of the Webb County Sheriff's Office."
Deputy Rodriguez, who has been with the Sheriff's Office for one and a half years, will remain suspended as the investigation continues.
Murderous Madness!
Posted: 1:56 PM MDT on Monday, Jun 22, 2015 ~ Updated: 10:06 PM PDT on Monday, June 22, 2015
Albuquerque, New Mexico
-- According to the criminal complaint filed in state court on Monday, a special prosecutor in New Mexico will seek second-degree murder charges against two Albuquerque police officers. Officers Dominique Perez and Keith Sandy (
pictured above, center
) are also accused by special prosecutor Randi McGinn of voluntary manslaughter, involuntary manslaughter and aggravated assault. The charges stem from the 2014 shooting death of a knife-wielding homeless man. A preliminary hearing in the case has been set for Aug. 3.
Sandy and Perez shot 38-year-old James Boyd, who was white, after a four-hour standoff in the Sandia foothills. The shooting triggered protests in the city. His killing also prompted protests against the Albuquerque police department. The federal government found that Albuquerque police department has used excessive, even deadly, force against civilians. It is facing reforms and is under federal monitoring. Word of the charges came amid a national debate over police use of force following the deaths of African-American men in Missouri and New York. The debates include the decision by grand juries not to charge the officers involved.
Scout Cop Molester!
Posted: June 19, 2015 ~ Updated: June 21, 2015 06:35 pm pdt
Newton, NJ
— A Newton courtroom erupted in "thunderous applause" Wednesday after Clark Fredericks (
pictured above, center
) pleaded guilty to stabbing Dennis Pegg, a retired cop. Fredericks pleaded guilty to passion provocation manslaughter in the brutal slaying of Pegg in 2012. Fredericks told the court Pegg, a retired correction officer, molested him as a young boy.
Fredericks told the court in his heartfelt testimony: "From the time I was 8 years old until I was 12 years old, I was sexually assaulted and raped by Dennis Pegg. It started with him wanting to touch my scar that I had through open-heart surgery at the age of 6. It progressed to wrestling matches and eventually led to him raping me." Fredericks said that Pegg, a "respected law enforcement officer," threatened to kill him if he "told anyone about our secret." Fredericks claims were backed up after child pornography was found on Pegg's computer.
"My reaction to seeing Sandusky get out of that car with his lawyer is that Dennis Pegg would never be held accountable," Fredericks said, according to CBS. "The next day — June 12, 2012 — my shell cracked. My mind flooded with images, memories, anger and mostly shame," he said.
"At the end, I slit his throat," Fredericks said.
According to authorities, Fredericks stabbed Pegg (
pictured below, center
) more than 20 times in the neck, chest, and stomach.
Sexual abuse among law enforcement is the number 2 most popular complaint, second only to brutality. Many of these sex-offender cops get off with little to no punishment for their sadistic and sickening behavior. This lack of accountability was apparently evident in the case of Fredericks.
Southern Law!
Posted: Jun 19, 2015 1:36 PM PDT ~ Updated: Jun 26, 2015 5:55 PM PDT
ANNISTON, Alabama
-- Anniston Mayor Vaughn Stewart, Police Chief Shane Denham, City Manager Brian Johnson and three city councilors addressed the media Friday. They revealed that Lt. Wayne Brown and Lt. Josh Doggrell (
pictured above, center
) are no longer employed with the Anniston Police department. The two Anniston Police Department officers are accused of belonging to a hate group. They are no longer with the force. One was terminated by the city and the other submitted his retirement papers. Both men were placed on administrative leave on Wednesday. Officials said Lt. Wayne Brown decided to retire and submitted paperwork to do so this morning. Doggrell was terminated by City Manager Brian Johnson.
The shake-up in the police department came on the heels of allegations made by the Southern Poverty Law Center that the two former officers had ties to the League of the South (LOS). The LOS describes itself as a "Southern nationalist" organization that strives for a "free and independent Southern republic." The SPLC, however, has alleged that it's a racially-motivated neo-Confederacy group.
Posted: June 17, 2015 9:51 pm ~ Updated: June 19, 2015 2:35 am pdt
Anniston, Alabama
-- The Southern Poverty Law Center is known for their work tracking hate crimes and hate groups. They primarily track those individuals and groups related to Neo-Nazism and the Ku Klux Klan. The SPLC reports that one police department in Alabama has knowingly hired neo-Confederate sympathizers and klansmen. These officers were hired and retained despite the fact that this would obviously bias them against members of the minority community.
According to the SPLC, the organization, League of the South, is a "white supremacist organization." The SPLC states that the LOS promotes the secession of the south in order to establish a Christian theocratic state which they say should be run by a "racial elite" of "Anglo-Celtics." Lieutenant Josh Doggrell, of the Anniston Police Department, is the founder and chair of his area League of the South chapter. Lieutenant Doggrell has been an active member and leader in the organization since 1995.
The Anniston Police Department sees no problem with that. In 2013, Doggrell told a group of LOS members that the police supervisors and hire-ups in the Anniston Police Department are "not only aware" of his racist organization and affiliations, but they "actively agree" with those groups. "The vast majority of men in uniform are aware that they're southerners," Doggrell stated without waiver. "And kith and kin comes before illegal national mandates."
"I went in and told the chief last year, I'm not going to sell out my position with the League, as something I believe in strongly. If it came down to it, I'd choose the League." After his big reveal to his law enforcement supervisors, he said "Is there anything you want to ask me?" "You just answered every question I have," he recalled. "We pretty much think like you do," the chief replied.
Wayne Brown, another Lieutenant with the Anniston police, was at that meeting. He confirmed the position of their supervisors on their racial supremacist beliefs.
The Southern Poverty Law Center recently sent a video of this meeting to the city manager, Brian Johnson.
Johnson said that even if officers were proven to belong to Neo-Nazi groups or the Ku Klux Klan, this is no reason for them to be fired. "I do not believe that someone could be terminated solely based on their private sector membership in a properly formed legal organization," Johnson stated, "as hateful as the KKK might be."
Media sources reported on Wednesday, however, that due to all the bad publicity this leaked video tape was giving the city, Doggrell (
pictured above, center
) and Brown have been suspended.
"Lt. Brown and Lt. Doggrell do not speak for the city of Anniston nor the Anniston Police Department," an official statement from the city read. "The city of Anniston has commenced an investigation into this matter and will work diligently to ensure the appropriate action is taken."
"'Tired'...!"
Posted: 3:08 p.m. Wednesday, June 17, 2015 ~ Updated: 12:58 a.m. Thursday, June 18, 2015
Neptune Township, N.J. (WCJB)
-- Neptune Township Police Sgt. Phillip Seidle, 51 (
pictured above, center
) wore a loose-fitting, canary yellow jumpsuit in a New Jersey courtroom Wednesday. Seidle stood with his hands cuffed at his waist and his shaved head bowed. Monmouth County First Assistant Prosecutor Marc LeMieux acknowledged Seidle's decades as a police officer. LeMieux had worked with him. "But the fact of the matter is that when he was out on the street yesterday ... he was no longer a sergeant of the Neptune Township Police Department," LeMieux said. "He turned into a criminal and a murderer."
On Tuesday morning, Seidle chased his ex-wife, Tamara Seidle. He ran her off the road and fatally shot her with his service weapon. According to LeMieux, their 7-year-old daughter watched from the front seat of his car. The shooting came about three weeks after a bitter custody dispute ended in divorce. Tamara Seidle's attorney confirmed that a child custody matter culminated with the couple's divorce on May 27, 2015. The couple had nine children during a 24-year marriage. "This was a horrific, heart-wrenching tragedy," the attorney said. "She was a wonderful, caring and appreciative client and clearly devoted to her children."
The 2013 divorce complaint accused Seidle of "extreme cruelty" against his wife. She allegedly confronted him about an alleged "obsession with pornography and playing video games" that "appeared to "be developing into addictions." The complaint included allegations of marital infidelity: failure to financially support his children; verbal; physical; and emotional abuse. "In one instance, while the Plaintiff was pregnant, the Defendant held a loaded gun to her head, cocked the weapon in a threatening and intimidating fashion, with no regard to the torment he was causing the Plaintiff," according to the complaint. The complaint said Tamara Seidle, 51, was a "victim of largely unreported, undocumented (although some incidents did involve police intervention) domestic violence."
While off duty on Tuesday, Seidle chased his ex-wife for several blocks on the streets of Asbury Park, New Jersey. Tamara Seidle's Volkswagen Jetta at one point crashed into a park car. He climbed out of his Honda Pilot, pulled out a .40-caliber Glock handgun and fired multiple shots at Tamara Seidle as she sat in her car, LeMieux said. Asbury Park police officers were in the area for an unrelated auto accident. They heard the gunfire and convinced Seidle to let them take his daughter away from the scene, LeMieux said. Phillip Seidle then pointed the weapon at his head before turning to his ex-wife's car and firing several more shots into the windshield.
After a brief stand-off, Seidle surrendered. Asked why the officers did not use force to stop Seidle from firing again, LeMieux said: "That's under investigation at this point in time."The officers knew Seidle, LeMieux said. Citing a witness, media sources reported that other officers "hugged [Phillip Seidle] and patted him comfortingly on the back" when he was eventually taken into custody at the scene.
Seidle is charged with first-degree murder, second-degree possession of a weapon for an unlawful purpose and second-degree endangering the welfare of a child. In court, Seidle's lawyer argued for a reduced bail, saying his client had an "unblemished and outstanding reputation both as a police officer and citizen of Monmouth County." "Your honor," the attorney said, "I realize this is an initial appearance and you did not ask for the entry of a plea, but if you had, we would plead absolutely, positively not guilty." Seidle has been suspended without pay pending a termination hearing, according to Neptune Township Police Director Michael Bascom. Seidle was hired as a patrolman in 1993. He is a 22-year veteran and held the rank of sergeant in the patrol division since his promotion in 2009. He also served in the U.S. Navy from March 1986 until November 1990.
"This is the most serious crime a person can commit," Monmonth County Judge Honora O'Brien Kilgallen said Wednesday in refusing to lower his $2 million bail. If convicted, Seidle faces a minimum of 30 years in a state prison without parole and a maximum sentence of life. Video of the shooting and its aftermath surfaced on social media.
Highly Recommended!
Posted: June 16, 2015 03:18:41 PM PDT - Updated: June 16, 2015 07:27:41 PM PDT
Marysville, CA
-- The Marysville Police Department has hired an independent investigator to look into possible employee misconduct after it was revealed police officers and other police employees lobbied for leniency in the sentencing of a convicted child molester.
Jared Tomlinson is a former reserve officer with both the Marysville Police Department and the Sutter County Sheriff's Department (
pictured above, center
). He was convicted in February on three felony counts, including Sodomy, Attempted Sodomy, and Oral Copulation. On Thursday, June 11, 2015, Tomlinson was sentenced to two years and four months in prison.
Prior to Tomlinson's sentencing hearing, men from two local law enforcement agencies used official police letterhead to appeal to the judge for leniency in the sentence. Specifically, Detective Sergeant Chris Miller of the Marysville Police Department was one officer. Police officials say Miller broke department policy with his letter to the judge.
In a press release sent out Tuesday morning, Marysville Chief of Police Aaron Easton (
pictured below, center
) said "In the interest of both public trust and employee fairness, the Marysville Police Department has retained the services of an independent, outside investigation firm to investigate any conduct which may have been outside of established departmental and city policy." Easton also said Miller has been placed on paid administrative leave.
In addition to Miller, Lake Shastina Director of Public Safety Mike Wilson sent a similar letter to the judge. Wilson did not return our call for comment. Butte County Deputy District Attorney Stacy Edwards prosecuted the case. She was quoted as saying she is disgusted that men from regional law enforcement agencies would use official police letterhead to appeal to Judge Robert Glusman for leniency.
Posted: June 11, 2015 03:18:41 PM PDT - Updated: June 14, 2015 07:27:41 PM PDT
"He's nothing short of a monster."
-- Rose Davis describing convicted homosexual child molester, Officer Jared Michael Tomlinson.
OROVILLE, CA
-- Jared Michael Tomlinson (
pictured above, center
) sat quietly at the defense attorney's desk, writing on a yellow legal pad as Rose Davis spoke to the court. "He came to us with his typical 'poor me' story. We welcomed him into our home," she said, reading from a statement prepared for court. "I'll never forgive myself." Davis spoke of the time when she and her family had trusted Tomlinson, then a 19-year-old trying to become a police officer. He stayed with Davis and her family in Gridley during the mid-2000s. Tomlinson maintained his relationship with
her son
was consensual sex throughout the trial, Davis told the court. "He's nothing short of a monster," she said. "There's no such thing as consensual sex with an eighth-grade child," Davis said.
Davis and prosecuting attorney Stacy Edwards asked Judge Robert Glusman to give Tomlinson the maximum sentence. Tomlinson was released on his own recognizance and been out of jail at the time of sentencing. However, some people still stood behind the former Marysville Police Department reserve officer. Those who wrote letters asked the judge to be lenient and to allow Tomilinson to remain out of prison. They requested leniency even after Tomlinson was convicted by a jury of sodomy, attempted sodomy and oral copulation of a minor under the age of 16.
Marysville city attorney Brant Bordsen (
pictured above, center
) described Tomlinson using terms such as "integrity, honesty and hard work." Bordsen said he has known Tomlinson since he was a boy and was one of dozens who wrote letters to the court asking that Tomlinson's sentence be probation. "If anything he might be a little naive," Bordsen said. "He is not a danger or a threat to society."
From the Marysville Police Department Gregory Parks (
pictured above, center
) and Mark Cummings wrote that Tomlinson had committed no wrong-doing while an officer. Marysville police detective Sgt. Chris Miller (
pictured below, center
) wrote a letter asking the judge for leniency with the department's letterhead at the top. Deputy district attorney Edwards noted this fact as she addressed the court. The message to the public is "law enforcement doesn't care about them; they only care about protecting their officers," she said. Several other law enforcement officers along with friends and neighbors wrote asking for the judge to be lenient.
Many of the law enforcement officers, friends and neighbors noted how Tomlinson had cared for his grandfather. Tomlinson received the ranch when his grandfather died. They noted how Tomlinson had run the ranch he inherited from his grandfather. They lamented how he was able to turn the ranch into a successful business and get it out of debt. Another letter with a public letterhead asked the judge for probation came from Lake Shastina director of public service Mike Wilson (
pictured below, center
).
Judge Glusman handed down the lower term sentence. However, he but did not grant probation. "The victim in this case was incredibly vulnerable," he said. Above the bench, Glusman held up a photo portrait of a boy with blond hair.
The victim at 14 years old. He had testified in court in January at the age of 24 that Tomlinson had molested him two to three times per week beginning in 2003.
The abuse began as he attended middle school and continued through high school. Many of the sex acts occurred while there were other people in the house. The crimes committed by Tomlinson required planning and stealth, Glusman said. "The purpose of prison is punishment," Glusman said.
The court punished Tomlinson with 2 years and 4 months in prison. He will have to serve at least half of that time. He was ordered to pay the victim's family restitution of $11,749.22, and he will have to register as a sex offender for the rest of his life.
"Shams!"
Posted: Tue 9:39 PM, May 05, 2015 - Updated: Aug. 31, 2015 07:27:41 PM PDT
One Eastern Carolina police department has announced they are reviewing cases involving an officer arrested last week in a law enforcement corruption case.
Elizabeth City Police say former Weldon Police Officer and Northampton County Sergeant Ikeisha Jacobs, 32, was part of their undercover operation called Operation Double Down.
Elizabeth City says Jacobs worked with them as part of an Officer Exchange Program with the Weldon Police Department for undercover investigations. Jacobs was one of 13 law enforcement officers indicted last week in Operation Rockfish.
Elizabeth City Police say while their undercover operation provided enough evidence to make the arrests and convictions they did, the District Attorney's office and the police department have decided to review the cases in order to maintain a high degree of transparency, professionalism and integrity.
Posted: Tue 9:39 PM, May 04, 2015 - Updated: Aug. 31, 2015 07:27:41 PM PDT
Federal authorities say thirteen current and former law enforcement officers from Eastern Carolina have been caught in a public corruption case.
Those indicted include a police officer from Bertie County.
It's being called "Operation Rockfish", and the U.S. Attorney's Office says it is a "major undercover investigation of current and former law enforcement and corrections officers".
The feds say seven current and former deputies from Northampton County, a Windsor police officer, three North Carolina corrections officers, two Virginia corrections officers, a Northampton County dispatcher, and two others were indicted.
They are accused of protecting drug shipments along the east coast that actually were an undercover FBI operation.
Officer Antonio Tillmon, a Windsor police officer, is indicted on 10 counts. In three counts, Tillmon is accused of accepting bribes from undercover officers in return for protection of drug shipments. Two other counts accuse the officer, and others, of attempting to possess a kilogram of a "substance containing a detectable amount of heroin."
Tillmon is also indicted on two counts of carrying a firearm during drug trafficking. The police department says the officer is now on unpaid leave.
You can read the 62 page indictment by clicking on this link
.
The investigation began two years ago after a tip from neighboring Halifax County. "Early on from day one of this investigation, deputies had information on public corruption in Northampton County," said Halifax County Sheriff Wes Tripp. "It was immediately forwarded to the FBI and my deputies stayed with the investigation from the beginning to the end to where we're at today."
Those indicted are:
• Lann Tjuan Clanton, 36, a correctional officer with the Virginia Department of Corrections; former Wheldon Police Officer
• Sgt. Ikeisha Jacobs, 32, Northampton County Sheriff's Office;
• Captain Jason Boone, 29, Northampton County Sheriff's Office;
• Former Deputy Wardie Vincent Jr., 35, Northampton County Sheriff's Office;
• Adrienne Moody, 39, a correctional officer with the North Carolina Department of Public Safety;
• Former Lt. Cory Jackson, 43, Northampton County Sheriff's Office;
• Lt. Jimmy Pair Jr., 48, Northampton County Sheriff's Office;
• Deputy Curtis Boone, 31, Northampton County Sheriff's Office;
• Officer Antonio Tillmon, 31, Windsor Police Department;
• Alaina Sue-Kam-Ling, 27, a correctional officer with the North Carolina Department of Public Safety;
• Kavon Phillips, 25, a correctional officer with the North Carolina Department of Public Safety;
• Crystal Pierce, 31, of Raleigh, North Carolina; no known law enforcement affiliation
• Alphonso Ponton, 42, a correctional officer with the Virginia Department of Corrections;
• Sgt. Thomas Jefferson Allen II, 37, Northampton County Sheriff's Office; and
• Tosha Dailey, 31, a 911 dispatch operator for Northampton County.
U.S. Attorney Tom Walker says 14 current or former officers were arrested this morning. He says one group was nabbed at a Halifax County airport where they thought a drug shipment was coming in. Another group was arrested at a Rocky Mount warehouse where they thought those drugs would end up.
The FBI says both the Northampton County Sheriff's Office and the Windsor Police Department learned of the operation just this morning and both pledged their full cooperation.
Walker says their undercover operation moved cocaine and heroin along I-95, going to both Maryland and South Carolina.
Federal authorities say none of the drugs, which they called "sham" amounts, ever reached the streets.
"Twisters!"
Posted: Wednesday, April 15, 2015 - Updated: July 9, 2015 03:27:41 PM PDT
Evans, Ga.
-- Rachel Lynn Lehnardt, 35 (
pictured above, center
) of Whitney Pass in Evans, Ga., is facing charges after she allegedly hosted a "naked Twister" party. She is alleged to have had sex with two of her teenage daughter's friends. Lehnardt faces two counts of contributing to the delinquency of a minor after an incident in her home involving her teenage daughter and her underage friends. According to the report, Lehnardt's children are ages 4, 6, 8, 10, and 16.
A police report indicates Lehnardt's daughter allegedly texted her mom to ask if she could bring over some friends to party. Lehnardt allegedly replied, "come on, lets party." When the minors arrived, Lehnardt reportedly allowed her 16-year-old daughter and her friends to drink and smoke marijuana in her home.
The group of minors and Lehnardt then allegedly engaged in a game of "naked Twister" in the living room. Lehnardt then allegedly had sex with an 18-year-old in the bathroom as the group continued to play naked Twister. The group then reportedly continued the party in Lehnardt's hot tub. It is also alleged that Lehnardt had sex with a 16-year-old male at the party.
Lehnardt allegedly told her Alcoholics Anonymous sponsor that she had been sober for four days since losing custody of her five children on April 6 over the incidents at the party. The sponsor also said that Lehnardt shared photos of her and her current boyfriend having sex with her teenage daughter and other pornographic items. The woman has been appointed as Lehnardt's sponsor. She has been sober for more than four years. She also told deputies that Lehnardt stated that she "is a sexual deviant and addicted to pornography."
"Twisted!"
Posted: Wednesday, April 15, 2015 - Updated: July 9, 2015 03:27:41 PM PDT
Orange County, CA
-- A California judge decided last week to reduce the prison sentence for a man who raped a three-year-old girl, because, in the jurist's view, the defendant didn't show "callous disregard for [the victim's] well-being" when he sodomized her in his garage.
Orange County Superior Court Judge M. Marc Kelly trimmed 15 years from Kevin Rojano's sentence of 25 years to life in prison, the minimum for sodomizing a child under the age of 10, ruling it would be cruel and unusual to impose the maximum sentence — essentially because the defendant didn't behave as violently as he could have, the Orange County Register reports.
Rojano, who was convicted of lascivious acts with a child and of raping his toddler relative in early December, was accused of assaulting the young girl when she wandered into his garage while he was playing video games last June. According to prosecutors, the defendant became sexually aroused upon seeing the three-year-old child, pulled down her pants and sodomized her. The girl's mother found the garage door locked when she went to look for her daughter, and the district attorney's office claims Rojano covered the child's mouth to prevent her from screaming during the assault. He eventually let her out of the garage, but the girl's mother did not know of the assault until her child complained of pain.
But here's what Judge Kelly had to say about Rojano's actions:
"[In] looking at the facts of Mr. Rojano's case, the manner in which this offense was committed is not typical of a predatory, violent brutal sodomy of a child case. Mr. Rojano did not seek out or stalk [the victim]. He was playing video games and she wandered into the garage. He inexplicably became sexually aroused but did not appear to consciously intend to harm [the victim] when he sexually assaulted her."
Let's go over this again: Rojano sodomized a three-year-old. But because he didn't dedicate time to stalking her, and instead simply became aroused while playing video games, he didn't really mean to hurt her when he violently raped her. Oh, but wait, it wasn't that violent, because this wasn't "typical" or "predatory."
The judge also added that Rojano, who was also abused as a child, regretted the crime, then proceeded to diminish its seriousness some more. "Although serious and despicable, this does not compare to a situation where a pedophilic child predator preys on an innocent child," Kelly said. "There was no violence or callous disregard for [the victim's] well-being."
LAist reports that Deputy District Attorney Whitney Bokosky disagrees with the judge's decision and might plan an appeal, noting that Rojano continued to cover the child's mouth and continued the abuse after the child's mother came searching for her.
WWF Smackdown!
Posted: April 23, 2015 7:38 p.m. PST ~ Updated: April 25, 2015 01:11 p.m. PST
Hartford, Connecticut
-- A 17-year-old Weaver High School student was caught on camera wrapping his arm around Officer Roberto Maldonado's neck as the two grapple on the ground outside a Burger King. The unidentified suspect is seen on shocking cell phone footage fighting with Maldonado. The scuffle started after the police force veteran pulls him out of the fast-food joint Tuesday. Maldonado calls for help and later sprays the suspect with pepper spray. He also reportedly hit him in the leg with a baton. This is the moment a Connecticut teen put a Hartford police officer in a headlock until he almost passed out.
Deputy Chief Brian Foley told media sources: "At some point, he's being choked out… and starts to lose consciousness." He holds him in a headlock for nearly 20 seconds before the officer breaks loose. The teen flees to the nearest street corner. Both the suspect and officer are Hispanic.
The teen was charged with assaulting an officer and inciting a riot. Maldonado is still recovering from the violent encounter. He has not yet returned to work.
---
Reader Pageviews by Country
---
From: Jun 6, 2015 6:00 PM – Jun 13, 2015 5:00 PM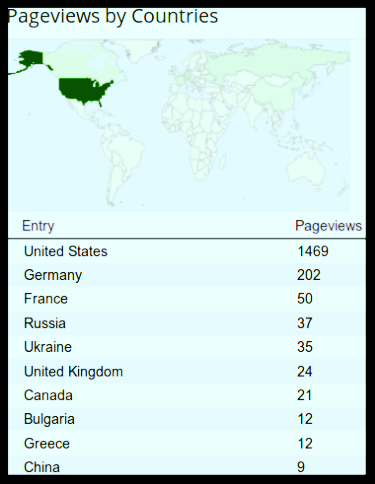 ---
«•
Thank you for visiting Corrupt Justice™. Enjoy our Free Movie Intermission! Don't forget to Bookmark Us & Tell A Friend! We're Global!
•»
---
Movie Intermission!
Ohio v. Michael Brelo ~ 2015

(Brelo Take 5th & Prosecutor Closing)!
---
Description: Cleveland, Ohio –
Officer Michael Brelo was charged with two counts of voluntary manslaughter in the shooting deaths of Malissa Williams and Timothy Russell. The original incident occurred on November 29, 2012 which resulted in officers firing 137 bullets at the two who were unarmed. Officers claimed that a gun was seen, but no weapon was recovered.
---
---