---
Click on Banner to Sell Your Home(s)!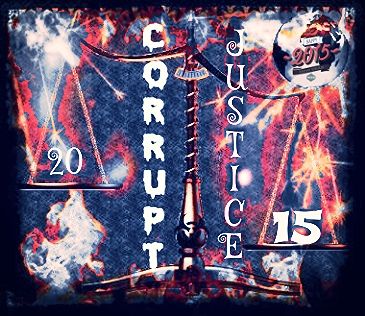 ---
---
"The only good nigger is a dead nigger and they should hang you in the town square to prevent any other nigger from coming in the area."


-- July 2011 Statement by Oakland Public Schools Police Chief Pete Sarna, referring to an African-American police officer.

---
Top News Story!
Train Wrecked!
Posted: Nov 8, 2016, 11:20 AM EDT ~ Updated: Dec. 24, 2016, 07:55 PM PST

New York, NY -- Connie Watton (pictured above, inset) was pushed in front of a subway train by Melanie Liverpool-Turner, 30 (pictured above, left/right). Watton, 49, spent decades working as a housekeeper, cook and caretaker for billionaire Blackstone Group CEO Stephen Schwarzman's family. A source close to the Schwarzman family said: "The family is in mourning." This is a horrible tragedy that affected a wonderful woman. Their thoughts and prayers are with her family." Liverpool is a psychiatrically troubled woman. She stands accused of pushing the strap-hanger in front of an oncoming Times Square subway train. At her Manhattan Criminal Court appearance she smirked and seemed annoyed. She was arraigned Tuesday on murder charges.




Prosecutor Matthew Thiman told the judge: "This is a strong case with multiple eyewitnesses and the defendant has admitted to the crime." Liverpool-Turner had been rolling her eyes as Thiman described her pushing Connie Watton to her death Monday afternoon in front of a No. 1 train. Liverpool-Turner seemed astonished. She interrupted the hearing, saying: "What? I didn't admit to nothing." Her lawyer told Judge Gerald Lebovits his client maintains her innocence. The attorney said: "The defendant has indicated to me that she does wish to inform the court that she is not guilty." Her attorney would only say that he knows "she did have some kind of medical history but she wouldn't go into it." He noted she has no criminal record. A source said she was arrested for allegedly assaulting a roommate in 2009. She's struggled with her mental health since at least 2012. Liverpool-Turner was ordered held without bail.

Sources said she does have a psychiatric history. In February of 2009, she told cops from the 71st Precinct that she suffers from depression and anxiety and that she hears voices. She also said the TV was talking to her. She's battled schizophrenia. She recently claimed to have pushed another woman to her death at the Union Square station on Oct. 19, 2016. Police sources said she told cops: "I hear voices. I push people in front of trains." Liverpool-Turner was taken for a psychiatric evaluation. Investigators believe her proximity to that incident may have planted the idea in her mind. Police have deemed that case a suicide.

---
LAX!






Los Angeles, CA, USA (T.A.D.) --

Law enforcement officials on Friday identified Paul Anthony Ciancia, 23, of Pennsville, N.J., as the man believed to have opened fire at Los Angeles International Airport's Terminal 3, fatally shooting a Transportation Security Administration agent and wounding two others.

Runtime: 03:43 (Three Minutes, Forty-Three Seconds)
Video Site: The Attorney Depot™

---
Spared Death!
Posted: Sept. 01, 2016, 11:20 AM PDT ~ Updated: Sept. 07, 2016, 06:55 PM PDT

Los Angeles, CA -- Paul Ciancia, 26, is a New Jersey native who had been living in the Sun Valley area of Los Angeles for about 18 months. He is also the man accused of killing a federal airport screener and wounding three others. The shootings occurred during a terrifying rampage at Los Angeles International Airport three years ago. Ciancia agreed to plead guilty to all counts Thursday in a deal that spares him the death penalty. He faces a mandatory life sentence.

Ciancia is charged with the murder of Transportation Security Administration Officer Gerardo Hernandez at LAX on Nov. 1, 2013. He opened fire and caused a panic that sent passengers and airport screeners running for their lives. It crippled the airport for hours and delayed air travel across the nation. Ciancia was hellbent on killing a TSA agent and causing fear among other screeners. The unemployed motorcycle mechanic drew a .223-caliber assault rifle from a duffel bag and repeatedly shot Hernandez at an initial checkpoint. He then returned to shoot him after seeing him move. Hernandez was shot a total of 12 times. The gunman shot and wounded two other uniformed TSA employees (Tony Leroy Grigsby and James Maurice Speer). He also shot an airline passenger, Brian Ludmer, at a checkpoint. However, he spared most civilians who cowered in fear as he walked through an airport terminal asking people if they worked for the TSA. If they said no, he moved on.

Officers quickly confronted Ciancia at Terminal 3. Police shot him in the head and leg during a gunbattle. He was then arrested. However, it took hours to search the rest of the airport and determine he had no accomplices. According to a note that was found in his luggage and signed by "Paul Ciancia Pissed-off Patriot," Ciancia stated: "If you made the conscious decision to put on a TSA costume and violate peoples' rights this morning, I made the conscious decision to try to kill you," he wrote, according to the court papers. "I want to instill fear in your traitorous minds. I want it to always be in the back of your head just how easy it is to take a weapon to the beginning of your Nazi checkpoints."

Ciancia formally entered his plea in downtown a Los Angeles courtroom on Tuesday. The plea spared Ciancia the death penalty. He still faced life in prison on the murder count alone. According to the plea agreement filed in U.S. District Court: Ciancia pleaded guilty to 11 criminal counts, including murder of a federal officer; attempted murder of a federal officer; violence at an international airport; and discharge of a firearm during a crime of violence causing death.

Federal prosecutors had sought the death penalty because the killing was premeditated. Ciancia intended to kill several people and it terrorized passengers and airport workers. Prosecutors previously told the judge they had accumulated more than 10,000 pages and 150 DVDs of discovery in the case. The Discovery included material collected during a probe of Ciancia's background in the small town of Pennsville, New Jersey.

According to the plea agreement: On the morning of the shooting, while he was being driven to the airport, Ciancia sent text messages to his brother and sister. The texts largely amounted to goodbye missives. In the message to his brother, he wrote: "I'm so sorry that I have to leave you pre-maturely, but it is for the greater good of humanity. This was the purpose I was brought here. I won't fail." In the message to his sister, Ciancia wrote: "[S]omeone has got to stand up to these tyrants. I don't want your kids to grow up in a totalitarian state. ... Please don't let the story be skewed. There wasn't a terrorist attack on Nov. 1. There was a pissed off patriot trying to water the tree of liberty."

The shooting exposed security lapses at LAX and led to changes in how emergency workers respond to such attacks after Hernandez lay on the floor without medical attention for 33 minutes.

Family of Five!
Posted: Aug. 20, 2016, 11:20 AM PDT ~ Updated: Aug. 21, 2016, 04:00 AM PDT

Citronelle, Alabama -- Derrick Dearmon is in police custody after five people were found dead inside a Citronelle home. Police were first notified of a possible multiple homicide by a woman who walked into the Citronelle Police Department on Saturday afternoon. The woman told police she had been kidnapped late Friday night or early Saturday morning and got away from her captor. The murder victims were found in a residence in the 17000 block of Jim Platt Road. Authorities say the bodies were found Saturday afternoon. One of the victims was believed to be pregnant. Authorities also say a 4-month-old baby was found alive inside the residence. Nearby resident Megan Shirley said one of the women killed has a 4-month-old child. Shirley heard "through the grapevine of Citronelle" that Citronelle police had gone hunting for diapers and baby formula earlier today.

The quintuple homicide in Citronelle left officials working Saturday evening to piece together the crime scene. Mobile County Sheriff's Capt. Paul Burch and District Attorney Ashley Rich described the crime scene as the worst they have seen in their careers due to number of bodies. "We have a horrible scene here." He said multiple weapons were used in the attack. Rich said the crime involved the "horrific" deaths of five adults: one visibly pregnant; the apparent escape of a witness who alerted authorities to the deaths; a four-month-old infant rescued from the scene; and the suspect in custody in Mississippi. Burch said the scene is going to take a couple of days to process. Burch said he doesn't know when the actual homicides took place. He also doesn't know if the victims were members of the same family.

Dearmon walked into the Greene County Sheriff's Office Saturday afternoon and confessed to the crimes. The motive behind the slayings hasn't been released.

Robert F. Brown identified himself as the father of one of the victims, Robert Lee Brown. Brown was in his 20s. "My mother was murdered in 1974. I was with her in the ambulance when she died. To have to go through this again...," he said. "If I could get my hands on (the killer), I'd kill him myself."

This report will be updated.

Motherly Love!
Posted: Oct 11, 2015, 11:20 AM ET ~ Updated: Oct 11, 2015, 08:20 PM PT

San Diego, California -- A California Mother has been Convicted in her Husband's 2012 Shooting Death. Julie Harper was acquitted of First-Degree Murder in her Husband's death. Jurors found her guilty of second-degree murder on Thursday. Harper, 42, never denied that she killed her husband. She claimed it was self-defense. Harper faces up to life in prison. Her sentencing is scheduled for November.

A judge declared a mistrial last year after a different jury deadlocked on whether to convict Harper. Attorneys for Harper said her husband was abusive. She and her husband had three children together. Harper got pregnant by in-vitro fertilization while she awaited her second trial. Her daughter is now under the care of Harper's father.

The mother of four spoke for the first time since her conviction in a jailhouse interview. Harper said hearing the verdict was very difficult. "Obviously, we were very disappointed with the results and I know my family was very heartbroken just to see what happened," she said. "I want to tell all my children that I love them so much," said Harper. Harper said she plans to appeal for her newborn daughter's sake. "I plan to fight and try to appeal as much as possible to be free for her," said Harper.

Harper's other family members said they believe the district attorney lied during the trial. However, the prosecutor told sources that her claims simply didn't stand up under the "scrutiny of truth."

"As a prosecutor, my job is to present evidence and allow truth to speak for itself," San Diego County Deputy District Attorney Keith Watanabe said in a statement. "Julie Harper's claims simply didn't stand up under the scrutiny of truth."

On-the-Lamb!
Posted: September 15, 2015 2:41 PM ET ~ Updated: September 17, 2015 2:31 AM PT

GAUTIER, Miss. (WCJB) — College professor Shannon Lamb (pictured above, center) told police he had shot his girlfriend in a 911 call. His voice only slightly shaky, he told officers they needed to get over to their house. Lamb made a point to say his "sweet dog" was there alive and probably upset. He said the dead woman's family contacts could be found on her phone. Officers found Amy Prentiss' body inside the home. They also found a hand-written note scribbled on a white legal pad. The letter stated: "I am so very sorry I wish I could take it back I loved Amy and she is the only woman who ever loved me." Authorities say the letter was signed by Lamb. By the end of the day there would be one more death.

Lamb was teaching two online classes for Delta State University in Cleveland, Mississippi. Police say there was no indication that Lamb had already traveled 300 miles to the school's campus. Police believe he shot and killed history professor Ethan Schmidt on campus. Schmidt was shot in the doorway to his office. Delta State University police chief Lynn Buford said university officials heard about the shooting at 10:18 a.m. Monday. The shooting forced students and faculty to hide behind locked doors. Buford said Lamb made the fateful 911 call sometime after that. Lamb took his own life as police closed in on him.

A day after the school shooting, authorities are still trying to piece together what motivated Lamb. The details released by investigators at both ends of the state, students and staff who knew him, helped paint a picture of a talented but possibly troubled teacher.

Students said they looked forward to his class. Police in Gautier, where Prentiss died, said he had no history of violence or criminal record. Schmidt himself had included Lamb in a book he wrote where he acknowledged the "wonderful people" he shared his academic life with. Both taught in the Division of Social Sciences and History, which lists 17 faculty members, and many students took courses from both.

At the same time, there were some inclinations of problems. A student who praised Lamb, Brandon Beavers, said he also seemed agitated and jittery, "like there was something wrong with him." Another student, Mikel Sykes, said Lamb told him he was dealing with stress at the end of the 2014-15 academic year.

Lamb had earlier asked Delta State University for a medical leave of absence, saying he had a health issue of some sort. This year, he was only teaching two online classes. Recent changes in the university's hiring policies meant that the doctorate Lamb had worked so hard to earn would not guarantee him an automatic tenure track to become an assistant professor.

University President William LaForge said he didn't know of any conflict between Lamb and Schmidt but "obviously there was something in Mr. Lamb's mind."

Those are questions Lamb can no longer answer.

After fleeing the campus, police later picked up Lamb's trail when he crossed back into Mississippi from Arkansas. Before he could be apprehended, Lamb killed himself with a single .38-caliber pistol in the backyard of a home about a mile south of his parents' home on the outskirts of Greenville, Mississippi, said Washington County Coroner Methel Johnson.

Posted: September 14, 2015 2:41 PM ET ~ Updated: September 16, 2015 12:51 AM PT



CLEVELAND, Miss. (WCJB) -- Bolivar County Deputy Coroner Murray Rourk confirmed that History professor Ethan Schmidt (pictured above, center) was shot in the head. The shooting happened at Delta State University. He was a college professor on the campus of Delta State University in Mississippi. Schmidt was shot in his office in Jobe Hall.



Police have identified Shannon Lamb (pictured above, center) as a person of interest in the shooting of Schmidt. Police said he's an employee of the university. According to the school's website, Lamb is an Instructor of Geography and Social Science Education. He holds an undergraduate and graduate degree from Delta State University.

Investigators are looking into whether the shooting is linked to another shooting roughly 300 miles south in Gautier, authorities said. Gautier Police Detective Matt Hoggatt told media sources Monday afternoon the suspect in the shooting in Gautier was driving a green SUV. The same vehicle has been connected to the Delta State shooting.


Shortgun!
Posted: September 12, 2015 2:41 PM ET ~ Updated: September 14, 2015 11:41 AM PT

MINNEAPOLIS (WCJB) — Investigators believe Brian Short (pictured above, center) killed his wife, Karen (pictured above, center) and their three teenage children (pictured above, center) in their Greenwood home late Monday or early Tuesday. Short is the founder of a social networking service for nurses. He used a shotgun to kill his wife and three children before turning the gun on himself. Police found Karen Short, 48, and the three children — Cole, 17, Madison, 15, and Brooklyn, 14 — dead in their bedrooms. Brian Short, 45, was found dead in the home's eight-car garage. The Shorts bought the home on St. Alban's Bay in 2011 for $2 million, property tax records show.

The Hennepin County medical examiner ruled that all five died from shotgun wounds to the head. The M.E. stated that only Brian Short's wound was self-inflicted. Police briefed media sources Saturday, after the release of autopsy reports. Mike Siitari, the interim chief of the South Lake Minnetonka's police department, told media sources: "All evidence indicates Brian Short killed his family members in their bedrooms before turning the gun on himself. There are many moving parts in an investigation of this magnitude. I once again ask for the media's and public's patience while we work through all of the evidence and facts," Siitari said.

The department said in a news release that officers found the dead family members Thursday during a welfare check at their home. A co-worker of Brian Short told police they hadn't been heard from in days. The children hadn't reported to school since it resumed on Tuesday. The police department statement said no motive has been discovered. They also said no further information will be released this weekend, .

Brian Short was the founder of a social networking site for nurses. He started the site in 1994 when he was still a nursing student. He depicted The Excelsior-based company as a success in a 2014 interview with media sources. He said he ran the operation out of his house until a year earlier. He had four staff people as of a year ago. He said the site was drawing 4 million unique visitors per month, with 150,000 unique users every day. He claimed to have turned down 50 buyout offers in the past 10 years.

Greenwood, a village of about 700 people, sits on the south side of Lake Minnetonka.

Federal Questions!
Posted: Sat., August 22, 2015, 9:46 AM ET ~ Updated: Sat., August 22, 2015, 2:29 PM PT

NEW YORK (WCJB) -- Kevin Downing (pictured above, center) entered through a side entrance of the Manhattan Federal building on Friday. The armed veteran slipped through the side door of the federal building and shot a security guard in the head. The guard died instantly. Downing then fatally shot himself, police said.

The Manhattan Federal building houses an immigration court; a passport processing center; and a regional office for the Department of Labor. Media sources are learning of new information about an ongoing dispute Downing allegedly had with the Dept. of Labor. Authorities confirm that Downing is a former employee of U.S. Department of Labor and Statistics.

According to a website petition, Downing claimed he was fired by the Department of Labor in 1999 for being a whistleblower and "disclosing inexcusable public waste". He also claimed the agency was blocking him from further employment. Sources say Downing was also a military veteran receiving benefits. He served in the Army Reserve, reaching the rank of captain. Police say these clues may help detectives figure out a motive for this vicious crime.

Police got a search warrant for the shooter's home in the quiet and tucked away Fort Lee community. Disbelief and shock blanketed the Fort Lee community Friday night as neighbors came home to crime tape and heavily armed police surrounding the home of 68-year-old Downing. "I heard a helicopter and I saw these police cars, so I came out here and I just found out, had no idea," a neighbor said. "Neighborly sort of guy, hello and goodbye, that was about it," a neighbor said. "I might have seen him once or twice, but I don't know who he is, I don't know him personally," another neighbor said. "God only knows what happened in his life that pushed him to that point," a neighbor said. "We all have stress in our life and we don't know which string breaks the camel's back."

Downing was most recently working as a real estate broker in Fort Lee. "If he lives right around the corner, it's just crazy that your neighbors could do something like this," a neighbor said.

According to police, Downing had no prior criminal record and now with that search warrant, his house will be carefully searched for devices before the area is deemed secure again.

Vanished!
Posted: Tues. July 14, 2015 09:51PM ~ Updated: Monday, July 20, 2015 10:41AM PDT

REDDING, Calif. – Matthew Graham's 6-month-old daughter went missing from his Happy Valley home in Shasta County on July 2. He vanished while officers searched for his missing infant daughter. He later stole a car at gunpoint. Graham, 23 (pictured above, center) was later killed by deputies Monday (July 13) during a shootout. Authorities said he was killed in Dunsmuir following a chase after he stole a couple's car.

Graham became a person of interest after giving inconsistent statements to investigators. Police say Graham stole a semi-automatic gun from his mother Saturday after hearing that the search for his daughter had turned up a possible lead. Graham was seen buying cigarettes at a Lake Shasta convenience store on Sunday. He turned up at Michael Prado's house a few miles away on Monday morning.

Prado said Graham robbed him and his wife of their car Monday morning. Prado went outside to fetch his newspaper about 6:15 a.m. Monday. He noticed the gate to his backyard was open. While checking on his backyard, he noticed that cushions were missing from patio furniture. Graham allegedly slept in the yard of their Shasta Lake home overnight. Prado said it appeared that Graham used the patio furniture cushions as a bed and slept in a side yard. Moments later Graham confront him and his wife. "He said, 'Don't be scared. I'm afraid too,'" Prado said. "Stay together."

Prado retrieved his car keys. Graham made him start the 2007 Buick Lucerne while keeping his wife at gunpoint in the car port. He then drove off after warning Prado to wait until noon before calling authorities. However, moments later Prado called 911. Authorities traced the car through its navigation system and chased it 48 miles north to Dunsmuir. The Siskiyou County Sheriff's Department said Graham exited the vehicle and holed up in a nearby garage. He was shot and killed after exchanging gunfire with authorities. An hour later, the Siskiyou sheriff reported shooting the driver of the Buick, but his name wasn't released for several hours.

The girl, Ember, remains missing.

Multiple Shots!
Posted: July 1, 2015 - 1:55pm ~ Updated: July 24, 2015 - 01:05pm PDT
New York -- Corrupt Justice™ obtained a photograph showing the body of escaped prisoner Richard Matt. The graphic picture, apparently taken shortly after Matt was shot and killed by police Friday afternoon, shows multiple bullet holes in the top of his head, with blood and brains spattered around him on the ground.
"Kill Me!"
Posted: June 11, 2015 - 1:55pm ~ Updated: June 13, 2015 - 5:55pm PDT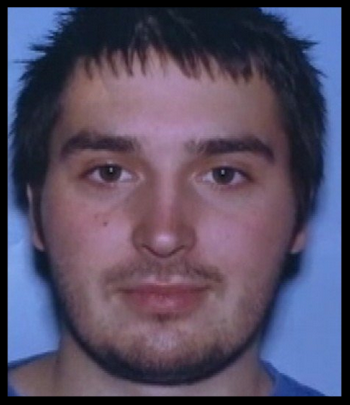 Georgia -- On Monday, Leighton Marchetta, 21, of Georgia who opened fire on state troopers, begging them to kill him. Authorities say Marchetta pulled up to Post 6 and shot at two troopers with a Ruger American .30-06 hunting rifle. "He was saying something to the effect of, 'You guys are going to have to kill me,'" Georgia Bureau of Investigations spokesperson Sherry Lang told the station. He had advanced towards the troopers, who took cover, and then he fired a second shot. One of the troopers started giving commands, telling the man to drop the gun," Lang said.

"It appears that he was intoxicated this morning," Lang said. "We're trying to do background information on him, on what occurred recently with him. We're trying to determine why this incident occurred, why he came here." One trooper fired a single shot at Marchetta that hit him in the shoulder. Marchetta, who shot at cops with a high powered rifle, is still alive and suffering from only a shoulder injury.

"A high-power rifle was used by the perpetrator. Would've easily penetrated a vest. Fortunately that wasn't the case," said Capt. Keith Canup with the Georgia State Patrol. " Agents are in the process of getting a search warrant for Marchetta's home. The trooper who shot him is currently on administrative leave.

Anaconda-Deer!
Posted: June 8, 2015 - 1:55pm ~ Updated: June 8, 2015 - 7:55pm PDT

MISSOULA, Mont. — A Montana father shot and killed his wife and three young children, then set fire to the family's rural cabin before committing suicide, police said Monday.

Authorities in Anaconda-Deer Lodge County were alerted on Sunday morning after the shooter called an acquaintance and said he planned to kill his family and himself.

"The home is located in a remote, rugged area, and we didn't immediately know where it was," said Anaconda-Deer Lodge Police Chief Tim Barkell.

By the time authorities found the cabin, located 15 miles outside of the town in the Beaverhead-Deerlodge National Forest, smoke and heat prevented immediate entry, Barkell said.

Four area fire departments arrived on scene to douse flames that were confined to the upper part of the home, Barkell said.

The victims include the man's 38-year-old wife and three children, ages 1, 4 and 6, according to Anaconda-Deer Lodge Coroner Gerald Thomas. The shooter was in his 50s and used a hand gun.

Authorities have not yet released names and were having difficulty finding next of kin, police said, adding that the victims' bodies were transported Sunday to the Montana State Crime Lab in Missoula for autopsies.

Mickey D's!
Posted: May 26, 2015 4:56 AM PDT ~ Updated: May 26, 2015 10:58 AM PDT

WALDORF, Md. - Prince George's County Police Officer Richard Conway faces murder charges after a May 20th shooting at a Waldorf McDonald's left a man dead and a woman hospitalized. Authorities say the police officer has been arrested in connection to an off-duty double shooting that stemmed from an ongoing child custody dispute. Officers say 51-year-old Caroline Conway (pictured above, center) Richard's mother, was arrested on May 21st. She is accused of shooting 25-year-old Robert Mange and his 24-year-old wife in the parking lot of the restaurant.



Police say Caroline fired the shots after Mange and the woman came to the restaurant to pick up two young children who had been staying with her. Investigators say Caroline got into Mange's car and shot him. She then shot the female victim in the back after she tried to flee the vehicle. Investigators believe the motive stemmed from an ongoing custody dispute, but it's not clear who has custody of the children.




Officials say both Mange and the woman were hospitalized. Mange died Wednesday night. However, the woman is expected to survive.

Beer Run!
Posted: May 21, 2015 03:18:41 PM PDT - Updated: May 22, 2015 05:27:41 AM PDT

OLYMPIA, Wash. (WCJB) — Two stepbrothers identified as Andre Thompson, 24, and Bryson Chaplin, 21, were suspected of trying to steal beer from a grocery store. Both men, who are from Olympia, were not armed with guns. However, they were shot Thursday by a police officer who confronted them in Washington state's capital city, authorities said. The shooting that left the 21-year-old man critically injured and the 24-year-old man in stable condition. Both were expected to survive. "It was terrible," the young men's mother, Crystal Chaplin, told media sources. "It's heartbreaking to see two of my babies in the hospital over something stupid."



Officer Ryan Donald (pictured above, center) was among those who responded around 1 a.m. to a call from a Safeway store, Olympia Police Chief Ronnie Roberts said. Employees said two men tried to steal beer and then threw the alcohol at workers who confronted the pair. Officers split up to search for the men. Donald encountered two men with skateboards who fit witnesses' descriptions, and moments later, he radioed in that shots had been fired, the police chief said. In radio calls released by police, Donald calls dispatchers once he spots the men, and again to report that he fired shots.

"I believe one of them is hit, both of them are running," Donald said. The officer, Ryan Donald, reported he was being assaulted with a skateboard. He tells dispatchers that one of the men "assaulted me with his skateboard."

"I tried to grab his friend," Donald said. "They're very aggressive, just so you know."

He says he has one man, then both, at gunpoint and asks for help.

Seconds later, he shouts, "Shots fired! One down," and asks for more backup units. He then says the second man has been shot. Brad Watkins, chief deputy of the Thurston County Sheriff's Department, said two skateboards were recovered from the shooting scene. He said an investigation will likely take three to six weeks.

The stepbrothers are black. The officer is white. However, Roberts said: "There's no indication to me that race was a factor in this case at all." The police chief said Donald wasn't injured but an officer "has the right to defend himself" if a suspect wields an object that could be used as a deadly weapon. The shooting is being investigated by a team of detectives from several agencies.

Demonstrators held signs that read "Race is a Factor" and "We Are Grieving." Hundreds of people turned out in protest Thursday evening. They rallied first at a park, then marching about a mile to a building that houses the Olympia police headquarters and City Hall. They chanted "Black Lives Matter," "No Justice, No Peace" and the names of the young men who were shot. "We're not going to say this kind of violence is OK," one speaker, Rafael Ruiz, 32, told the crowd. "I'm here to defend the victims of the police shooting."

The shooting follows a string of high-profile killings of unarmed black men by police, including Michael Brown in Ferguson, Missouri, and Eric Garner in New York City, which set off weeks of protests and a national "Black Lives Matter" movement that has gained momentum across the country.

Donald, 35, who is on administrative leave pending the investigation, has been with the department for just over three years. No residents have filed complaints against him, and he was recently recognized by the agency for being proactive on investigations, Roberts said. He worked previously as an Army police officer, the chief said.

Olympia Mayor Stephen H. Buxbaum called for calm in the community.

"It deeply saddens me that we have two young people in the hospital as a result of an altercation with an officer of the law," he said. "Let's come together to support their needs, the officer's needs, the needs of the families and our community's needs. Let's not be reactive."

Merritt Long, a retired chairman of the state's liquor control board, was one of several residents to attend the news conference Thursday.

"Does the punishment fit the crime?" he asked afterward. "Given the seeming epidemic of this happening not only here but in our country, it makes you pause and wonder what's going on."

Shot's Fired!
Posted: May 15, 2015 03:18:41 PM PDT - Updated: May 15, 2015 09:27:41 PM PDT

JOHNSON COUNTY, Ark. (WCJB) – Arkansas State Police identified Sonny Smith, 42, as the Johnson County reserve deputy killed in an overnight shooting on Friday (May 15). Smith was an 11-year veteran with the department. According to authorities, the suspect is Fred Kauffeld, 51 (pictured above, center). Kauffeld was injured in the incident and arrested in the case.

Arkansas State Police says At 1 a.m., the department received a report of a suspect burglar in the area of County Road 1723, 15 miles east of Clarksville. Police say Smith and other deputies were searching for the burglary suspect. At 2:30 a.m., deputies were still searching the area when Smith confronted Kauffeld. Kauffeld then shot Smith. Smith (pictured below, center) returned fire injuring Kauffeld. Smith was taken to a local hospital and later pronounced dead.



Authorities said Kauffeld was then arrested. Kauffeld was booked into the Pope County Detention Center.

Arkansas State Police Public Information Officer Bill Sadler said that the Criminal Investigations Department received a request to investigate a deputy-involved shooting early this morning (May 15). Police say the investigation is ongoing.

This is the second death in the line of duty for the Johnson County Sheriff's Office, according to the Officer Down Memorial page. The last Johnson County Deputy killed in the line of duty was Sheriff John Hall Powers in 1902, according to their page.

The Franklin County Sheriff's Department posted a memorial post on their Facebook page Friday morning stating, "Our thoughts and prayers are with the family and our brothers and sisters in blue to our east."

Paroled Alive!
Published: 04/02/2015 11:00 AM EDT ~ Updated: 05/11/2015 03:20 AM PDT

California -- James Schoenfeld, 63, (pictured above, center in 1976 photo) is one of three men who kidnapped 26 schoolchildren in 1976 and their bus driver. The men then buried them alive in an underground bunker. Schoenfeld was granted parole after nearly 40 years in prison. He applied for parole 20 times before he finally received initial approval on Wednesday. The decision is just the first step in the process for release.

Schoenfeld, his brother Richard and their friend Frederick Woods kidnapped a bus full of children who were ages 5 to 14, from Chowchilla, California. They and buried them and their driver inside a moving van beneath a rock quarry near Livermore, California. They planned to ransom the children for $5 million after suffering losses on a real estate project. However, the victims managed to escape, clawing their way to freedom after 16 hours underground while the three took a nap.

The men were arrested a week later and were convicted in the kidnapping. They were originally given life sentences with no chance of parole. However, an appeal three years later overturned that ruling, allowing them to be eligible for parole. Schoenfeld is the second of the three men to be granted parole. The parole board's legal staff must review the decision. The governor of California must then make his own ruling before Schoenfeld can be released. His brother Richard was released in 2012. Woods, however, remains in jail.

Schoenfeld's victims hopes the case doesn't go as far as the Governor. Jennifer Brown Hyde was 9 years old at the time of the kidnapping. She wrote a "brutal" letter to the board, urging them to keep Schoenfeld in prison. "I wrote that they buried me alive, they stole my childhood and caused me immense emotional pain over the years. It affected my life, my parents' lives and my children's lives," she told media sources. "Until recently I slept with a night-light," she added. "I have anxiety attacks when I'm in a confined space ... They took away my ability to be free."

Madera County District Attorney David Linn opposes Schoenfeld's release as well. However, he said he's not surprised by the decision, particularly in light of California's movement toward reducing prison overcrowding. "I did everything I could to resist it," he told the Bee. "What I want to do now is reach out to the victims, let them know we're here for them."

"Calculated plan!"
Posted: Tuesday April 14, 2015 2:25 PM EDT ~ Updated: Friday 17 April 2015 19.02 PST

College murder suspect Kenneth Morgan Stancil III is wrestled from court after cursing at judge.


WINSTON-SALEM, N.C. (WCJB) - A 20-year-old man accused of killing his former supervisor at a North Carolina community college carried out a "calculated plan," according to police, who on Tuesday said they are investigating the shooting as a possible hate crime.

Kenneth Morgan Stancil III fired one round from a 12-gauge shotgun at Ron Lane, 44, after the Wayne Community College print shop director arrived for work on Monday morning at the campus in Goldsboro, North Carolina, police said.

Stancil's mother told a local television station that Lane, Stancil's former boss at the school's print shop, had made unwanted sexual advances toward her son while he was enrolled in the school's work-study program.

"We're absolutely investigating that possibility," Goldsboro police Sergeant Jeremy Sutton told reporters at a news conference.

"I can say with confidence that Mr. Stancil had a calculated plan and he in fact carried out that plan," he said without providing details.

The sergeant declined to say what specific biases were being considered in the hate crime investigation.

The shooting prompted a lockdown and evacuation of the campus about 50 miles (80 km) southeast of Raleigh. The community college reopened on Tuesday with extra law enforcement present.

After the shooting, Stancil left on a motorcycle that was later found abandoned by law enforcement officers along Interstate-95 in Lumberton, North Carolina, Sutton said.

Police do know yet know how Stancil traveled to Florida, where he was arrested early Tuesday after he was found sleeping on a beach. He is being held at a jail in Daytona Beach and will face a murder charge after he is extradited to North Carolina.



Sutton said detectives also were looking into whether the former student with no prior criminal arrest record had any affiliation with white supremacy groups. Stancil is white, as was Lane.

The gun used in the shooting has not been located, police said.

College President Kay Albertson said Stancil was dismissed from the school's work-study program on March 3 for poor attendance.

Stancil's mother told a television station that her son, who had earned the rank of Eagle as a Boy Scout, was angry about his dismissal. But Debbie Stancil said she did not know what set him off on Monday.

Walmart Parking!
Posted: 12:02am, March 22, 2015 PST ~ Updated: 07:28pm, March 22, 2015 PST

Cottonwood, Arizona (WCJB) -- Cottonwood, Arizona is a town of 11,000 people about an hour's drive south of Flagstaff. An overnight family brawl in a Cottonwood Wal-Mart parking lot has left one person dead and two others wounded, including a police officer who was shot in the leg. Someone at the Walmart store called the Cottonwood Police Department a few minutes before midnight Saturday. The person reported that a woman who worked at Walmart "had been assaulted in the store by multiple suspects." The suspects were in the parking lot when police responded. Details are murky outside of the injury and arrest reports.




According to a statement released by Arizona Department of Public Safety spokesman Raul Garcia, they immediately attacked the officers. One of the nine suspects was killed. Another was shot in the stomach. One of the suspects shot a Cottonwood officer in the leg. All eight responding officers were injured, including one 10-year veteran who required surgery. The 31-year-old officer who suffered the gunshot wound was flown to Flagstaff Medical Center. He underwent surgery. The veteran officer is expected to make a full recovery, according to the statement.

The DPS statement said of the two suspects that were shot, one was shot in the abdomen and the other fatally. The statement said seven other suspects were taken into custody. Police say "a total of eight officers and another (Walmart) employee were assaulted in the parking lot during the fight. Seven of those officers sustained minor injuries to include lacerations and bruising." The condition of the suspect who was shot in the stomach was not known.




The Cottonwood Police Department and the Yavapai County Sheriff's Office directed media questions to DPS. Arizona DPS spokesman Bart Graves said, "It is early in the investigation so we don't have any further information at this point in time." He added, "Bear in mind, we are doing this investigation for another law enforcement agency." DPS is investigating the incident as a matter of protocol, not at the request of Cottonwood police, Graves told media sources.

Skin Head!
Posted: 12:02pm, March 19, 2015 PST ~ Updated: 10:28pm, March 19, 2015 PST

PHOENIX, AZ — Ryan Elliott Giroux, 41, appeared in court on Thursday. Giroux is charged with multiple felonies including first- and second-degree murder. The 35 criminal counts he faces include aggravated assault with a deadly weapon, armed robbery, burglary, and kidnapping. Prosecutors spoke of "the spree of multiple serious offenses with multiple victims." A court date relating to those charges was scheduled for March 26. Prosecutors requested bond be set at $2 million, were Giroux to have been eligible for pre-trial release.

The Maricopa County Superior Court released Video on Thursday showing the tattooed and shackled Giroux wearing striped jail clothing. He appeared for fewer than four minutes before Court Commissioner Sigmund Popko. Giroux spoke only to confirm his name and date of birth. Popko said an attorney had been appointed by the court to represent Giroux. Giroux is an Arizona ex-convict who is alleged to have white supremacist ties. He is being held in jail without bond for probation violation, authorities said. Giroux will face a probation violation hearing on March 25.

Giroux is accused of killing one person and wounding five others in a shooting rampage. The rampage began at a motel in suburban Phoenix and ended with his capture four hours later. A Mesa Police Department SWAT team arrested Giroux on Wednesday. Swat used a stun gun on him in a vacant condominium where he had taken refuge hours after the initial shooting.

Officers raced to the area after a gunman opened fire inside a room at the Tri City Inn motel in Mesa. One man was killed and two women wounded. The gunman fled to a nearby restaurant where he shot and wounded a student. He carjacked another person's vehicle. He then drove to two apartment complexes. He shot one person at each apartment complex, police said. One victim remains in critical condition, authorities said.

Police said it is unclear what sparked the shooting. They described Giroux, of Mesa, as a transient with an extensive criminal background.



Anti-hate group the Southern Poverty Law Center, citing a retired Mesa police detective, identified Giroux as a member of skinhead and white supremacist groups. Police have not confirmed that he has white supremacist ties.

Giroux was released from his latest of several stints in state prison in October 2013, after serving six years and three months for attempting to commit aggravated assault, state corrections department records show.

Parked Cars!
Posted: 02:02am, March 18, 2015 PST ~ Updated: 12:38pm, March 18, 2015 PST

SAN FRANCISCO, CA (WCJB) - Two plainclothes San Francisco police officers shot and killed a woman on Tuesday evening. Police allege she drove her car at them, ran into parked cars, and veered onto the sidewalk, police said. The incident occurred around 7 p.m. local time. The officers allegedly approached the driver as she parked at a gas station near the city's downtown. Officers allegedly identified themselves as police during a possible stolen vehicle investigation. In a statement, police said she drove toward them and then out of the gas station.

The officers chased her on foot and the woman turned toward them. The vehicle was going the wrong way on the one way street. She drove onto the sidewalk, hit a building and several vehicles and forced a motorcyclist to ditch his bike to get out of her way, the statement said. The statement said the officers feared for their safety and the public's when they fired at and killed the driver. No one else was injured, police said.

San Francisco Police Chief Gregory Suhr will hold a town hall meeting on the incident, the statement said.

Double-Ups!
Posted: Mar 17, 2015, 12:46 PM ET ~ Updated: 12:38am, March 16, 2015 PST

Kenosha, WI -- On his first day back from a mandatory leave for shooting and wounding a knife-wielding man earlier this month, a Wisconsin police officer shot and killed an armed suspect after confronting him following a chase, authorities said.

Kenosha police officer Pablo Torres returned from leave Saturday, 10 days after shooting a man who advanced on police armed with knives, the department said. While that March 4 shooting was investigated, Torres was placed on administrative leave, as per department policy in police-involved shootings. He also attended annual in-service training before returning to work last weekend, police said.

On Saturday morning, police gave chase to a car driven by 26-year-old Aaron Siler, whom they were trying to arrest on a felony probation and parole warrant, Lt. Brad Hetlet said in a statement. Siler crashed his vehicle at around 9:30 a.m. and took off running.

When Torres confronted Siler, Siler "armed himself with a weapon" and Torres fatally shot him, Hetlet said.

Police did not immediately respond to calls seeking further information about the shooting of Siler, including the type of weapon he was allegedly wielding when he was killed.

Kenosha is in southeastern Wisconsin between Milwaukee and Chicago.

Rookie!
Posted: 11:02pm, March 15, 2015 EST ~ Updated: 12:38am, March 16, 2015 PST

Pomona, CA -- Authorities are searching for a rookie Los Angeles police officer considered a person of interest in connection with the fatal shooting of a man in Pomona on Friday, law enforcement officials said.

The probationary officer, identified as Henry Solis, 27, was off-duty at the time of the killing near a bar district of downtown Pomona, and he has not reported to work since then, Pomona police said in a statement issued Saturday evening.

Investigators "have reason to believe that he knows the police are looking to talk to him," the statement said. Cmdr. Andrew Smith, an LAPD spokesman, said Solis joined the department in June. After graduating from the academy, he was assigned to the Devonshire Division in the San Fernando Valley, where he has worked since November.

Smith said Solis had an "unremarkable" history and "no disciplinary issues" since joining the LAPD.

Smith said that Solis failed to report to work Saturday morning and that his supervisors weren't able to locate him by phone. Pomona police later advised the LAPD that Solis was a person of interest in their case, Smith said.

Smith said it was "too early to comment" about the officer's possible involvement. He said the LAPD was assisting Pomona police in locating Solis.

"We're obviously going to cooperate with them to every extent we can to provide them with any information they need," Smith said.

Pomona police said the fatal shooting occurred about 3:30 a.m., when police received multiple 911 calls reporting gunshots in the area of Third and Main streets.

The shooting followed an altercation at a bar in a district of downtown Pomona packed with nightclubs and lounges, Pomona Police Cpl. Rich Martinez said. The fight proceeded down the street to about a block away from the bar district, where the shooting took place.

Officers arrived to find a 23-year-old man who had been shot in the lower torso. Paramedics took him to a hospital, where he died.

On Saturday, police identified the dead man as Salome Rodriguez of Ontario.

Pomona police have provided few other details about the shooting. On Friday, police said it was unclear if the two men knew each other.

Solis, a Pomona resident, was described as 5 foot 9 and 185 pounds. He drives a silver or gray 2013 Volkswagen Jetta. The license plate is 7FAS527.

"We're actively looking for him," Martinez said. "We don't know what his level of involvement is, but we want to talk to him."

Protesting!
Posted: 12:02am, March 15, 2015 EST ~ Updated: 10:38pm, March 15, 2015 PST
"I'm sick of these protesters. You are a burden on society and a blight on the community. These protesters should have been put down like a rabid dog the first night. Where is a Muslim with a backpack when you need him?"



-- August 17, 2014, Facebook posts by Officer Matthew Pappert while a police officer with the Glendale Police Department.
St Louis County, Mo. -- Prosecutor Robert McCulloch told a news conference that 20-year-old Jeffrey Williams is the suspect in the shooting of two police officers. Williams was arrested on Saturday night. McCulloch said the local resident was in custody facing two counts of assault in the first degree. Williams is also charged with firing a handgun from a vehicle. McCulloch told reporters, "He has acknowledged his participation in firing the shots."

Williams allegedly made a statement to police. He allegedly claims he opened fire in a dispute with some other individuals and did not aim at the police. McCulloch said: "It's possible at this point that he was firing shots at someone other than the police, but struck the police officer." McCulloch added, "We're not sure we completely buy that part of it. We're not 100% sure there was a dispute." McCulloch said Williams has taken part in the ongoing Ferguson demonstrations against police brutality. Ferguson is a majority-black suburb of St Louis. The city has been the scene of demonstrations since a white police officer fatally shot unarmed African-American teenager Michael Brown last August.

The two officers were wounded by gunfire during a protest outside Ferguson police headquarters. Authorities described the shooting as an "ambush". A 32-year-old officer was shot in his cheek, just below his right eye, with the bullet lodging behind his ear. The other officer, 41 years old, was shot in his right shoulder, with the bullet exiting his body through his back. St. Louis County Police Chief Jon Belmar said the two officers are continuing their recovery.

Williams was on probation at the time of last Wednesday's shooting for receiving stolen property. He could face life in prison. US Attorney General Eric Holder called the shooting a "heinous assault" and branded the attacker a "damn punk".

Business owners met on Saturday with Ferguson Mayor James Knowles to complain that their trade has fallen by as much as 80% since the teenager's death. Knowles has been resisting calls to become the latest official in the city to resign since a Justice Department investigation uncovered systemic racial bias in Ferguson's police and court system.

Posted: 12:02am, March 12, 2015 EDT ~ Updated: 06:38am, March 12, 2015 PDT




Ferguson, MO -- Dozens of demonstrators came out again on Wednesday night in Ferguson, Missouri. Protesters were reacting to the announcement hours earlier regarding Ferguson police Chief Thomas Jackson's resignation. Protesters had called for Jackson's resignation for months and finally happened. For some, it was not enough. They demanded more changes. Changes, which included disbanding the entire police department and the resignation of Mayor James Knowles. The now familiar racial overtones hung over the protests. The overtones a result of the fact that Wilson is white while Brown was black, as well as the U.S. Justice Department report that found a pattern of racial discrimination in the Ferguson Police Department.




Some chanted, "Racist cops have got to go." Others held signs with slogans like "They don't really care about us!" and "Black lives matter." "It was a great group (with) great, great energy," protester Markus Loehrer said. The few protesters who remained were dispersing early Thursday morning. Suddenly shots rang out just after midnight. The shots are said to have been fired from a hill a distance away from where the protesters had gathered, according to witnesses.




Two police officers standing guard outside the Ferguson, Missouri, police department were shot. However, neither of the two officers shot early Thursday was with the Ferguson police. Both officers were in serious condition Thursday morning. Authorities described their injuries as non-life threatening. One, a 14-year veteran of the St. Louis County Police Department, was shot in the shoulder. The other, a 7-year veteran of the Webster Groves Police Department, was struck in the face, St. Louis County police Chief Jon Belmar said.

Belmar believes someone targeted the police. "These police officers were standing there, and they were shot just because they were police officers," he said. The shooting spurred a manhunt for those responsible, while stirring questions about what's next for protesters who have been a constant presence in the city since Michael Brown's death in August. The Ferguson Police Department has been the focus of protests since Darren Wilson fatally shot Brown on August 9. A local grand jury declined to indict Wilson on any charges and federal prosecutors decided not to press civil rights charges.

Shots Fired!
Posted: 04:02pm, March 4, 2015 PDT ~ Updated: 11:02pm, March 9, 2015 PDT

Fulton County, Georgia -- Amanuel Menghesha, 32, ambushed Fulton County Police Officers with an "assault-weapon-type" rifle. Menghesha had gone on a "rampage" throughout a south Fulton County neighborhood. He killed 48-year-old Det. Terrence Avery Green. Police say it was not clear as to whether Menghesha had been shot by a Fulton County sheriff deputy who responded to the scene to assist. The shooting happened just before 1 a.m. Police continued to examine a crime scene Wednesday afternoon that spanned about three blocks. Menghesha's home on nearby Parks Trail was surrounded by police tape.

Green was on duty early Wednesday when he was killed in what officials called an ambush-style attack. Green and six other officers responded to a call that shots had been fired inside a home in The Parks of Cedar Grove subdivision in south Fulton County. In an e-mailed statement, Fulton County spokeswoman Jolene Butts Freeman said, "The officers talked to the caller at the home in the 7200 block of Parks Trail. They received a description of the suspect and began a search for the suspect, [Menghesha]."

At a Wendesday afternoon news conference, Fulton Police Chief Cassandra Jones, said poor visibility from the rain put her officers at greater risk when searching for the gunman. "That is still under investigation," she said. The police were familiar with Menghesha. "We have been to his home before," said Jones. She said alcohol had been involved in past calls to Menghesha's house. "He seemed to go on a rampage throughout the neighborhood," Jones said. They started searching for Menghesha in the neighborhood after getting more reports of gunfire, officials said. The officers were immediately fired upon. As they ran for cover, Green was shot in the back of the head.

A second officer was also hit. However, the bullet struck his duty belt area. The round shattered his police radio but did not wounding him, Fulton Chief Jones said. Officers returned fire. The suspect Menghesha, was wounded. Police recovered the suspect's weapon, described as a "long gun."

Menghesha was also taken to Grady Memorial Hospital. He was alert and conscious. The gravely wounded Green was also taken to Grady. He was pronounced dead. "I got a call … that every police chief dreads and prays never happens," Jones said from outside Grady Memorial Hospital early Wednesday. "I got a call that I had lost one of my officers."



Photo: Amanuel Menghesha, pictured in this old mugshot, was known to police from previous alcohol-related calls to his home. (Credit: Fulton County Sheriff's Office)

Alfred Printup lives on the street where Wednesday's shooting happened. Printup has lived on Chastain Way for eight years. He said that as he arrived home from work a little after midnight. The police told him that there was a gunman loose in the area. "They asked me if I could leave the area until they had him in custody," Printup told media sources. "Once I left the area, I called my wife to let her know there was a gunman loose in our neighborhood, and as I was talking to her, we heard the gunfire going off," he said. "We heard about three volleys of rounds going off at different times." He said news of the Green's death "broke my heart, to know that he cared enough to give his life protecting my family and my community."

The last Fulton County police officer killed in the line of duty was Aaron Jovon Blount. He was shot April 22, 2003, during a traffic stop in south Fulton's Red Oak community. The last Fulton County sheriff's deputy killed in the line of duty was Hoyt Teasley. He was shot to death by Brian Nichols on March 11, 2005. Nichols was on trial for rape. He overwhelmed, disarmed, escaped a deputy and burst into a courtroom. He killing Fulton Superior Court Judge Rowland Barnes and his court reporter Julie Brandau. During his escape, Nichols shot and killed Teasley, another deputy outside the courthouse.

County Commission Chairman John Eaves said in a statement. "This is a stark and sad reminder of the hard and dangerous work that our men and women in law enforcement embark upon every time they respond to a call."

Ambush!
Posted: 04:02pm, March 1, 2015 PST ~ Updated: 11:02pm, March 1, 2015 PST

LOS ANGELES, CA (WCJB) — Officers were patrolling the area when three men wearing black ski masks ran up and opened fire, according to police. Three masked suspects were in custody Tuesday after allegedly opening fire on police officers in South Los Angeles.

The incident began around 6:15 a.m. on W. Florence Avenue between Van Ness and Normandy, officials said. After a brief search, all three suspects were taken into custody. Police continued to search for a weapon. No officers were injured in the incident.

Gun Jammed!
Posted: 04:02pm, March 1, 2015 PST ~ Updated: 11:02pm, March 1, 2015 PST

Los Angeles, CA -- The Los Angeles Police Department fatally shot a man on the city's infamous Skid Row Sunday. LAPD Chief Charlie Beck said one officer shouted, "He has my gun" several times before shots were fired. Sources say that three officers fired a total of five shots. LAPD officials said two officers at the scene of the deadly shooting were wearing body cameras. Footage from their devices — along with video taken from witnesses and captured by nearby surveillance cameras — will help investigators determine whether the shooting was justified.




The footage captured by the body cameras "offers an unique perspective that we believe will be crucial to determine the propriety of the the officers' actions," Beck said Monday. A key aspect of that investigation will be officers' claims that the victim, a suspect in a recent robbery, grabbed for one of the cop's sidearm during the struggle at a homeless encampment. Beck refused to share the footage, saying it "would not be proper" so early in the investigation. But he promised to release it, along with the rest of the evidence, when the probe is complete.

The shooting has brought new focus to the use of officer-worn body cameras. Officer-worn body cameras are widely embraced but largely untested tool aimed at improving law enforcement's relationship with the public. The officers wearing body cameras were apparently part of a months-old pilot program on Skid Row in which the devices were to be tested ahead of a plan to take them city-wide. The Los Angeles police commission still has to approve the policy before it is fully implemented.

The pilot program was conceived in late 2013 as a way of exploring the best uses of body cameras, and enacting protocols to guide the storage and distribution of footage. Then, last summer, body cameras became a centerpiece of a furious national debate on police reforms, spurred in large part by killings of civilians in Ferguson, Missouri; New York; and Albuquerque, New Mexico. In December, Los Angeles Mayor Eric Garcetti announced the city would rapidly expand its investment in body cameras with the purchase of 800, to be followed by another 7,000 this summer.

"With Integrity!"
Posted: Feb. 21, 2015 05:17 PM ~ Updated: Feb. 21, 2015 09:17 PM

Harrison, New York -- Glen Hochman, 52, of Harrison, New York, recently retired from the police force. Today he killed himself after killing his daughters Alyssa and Deanna. Hochman took his own life afterwards authorities said. "The White Plains Police Department is shocked and horrified by the news of this tragic event," said David Chong, White Plains public safety commissioner. "We can only pray for the Hochman family."

Hochman served the department for more than 22 years "with integrity," he said. He received a lifesaving award from the department last year, according to the public safety website. Allysa Hochman, a senior at Harrison High School, and her younger sister were victims of an "incomprehensible tragedy," according to a statement released by Superintendent of Schools Louis N. Wool. He added that the school would open at noon and have grief counseling available for students and staff.

Weusthoff!
Posted: 04:02pm, Jan. 15, 2015 PST ~ Updated: 11:02pm, May 13, 2015 PST

St. Louis, Missouri - Police in Missouri have yet to officially release the name of the police officer who shot and killed an 18-year-old man named Antonio Martin last month. We have determined his name is Andrew Weusthoff. (pictured above, center) The officer's name was inadvertently released by the St. Louis County police department on Monday. We made a public records request for the full, unedited video as well as the incident report. We still have not received the full video footage of the incident.

Police have not released the full videos, mainly the portion that would show the actual gun. So far, police have released three clips, one showing Martin lifting his hand towards Weushoff as if he had a gun, but the video is dark and grainy and it is impossible to tell if Martin was holding a gun, a phone or anything at all. The other two showing the cop and witnesses scurrying for cover after Weushoff fired three times as he falls on his back, evidently believing Martin had a gun.

Martin, who was pronounced dead shortly after he was shot, is cropped from two of the videos as you can see in the video below and as we discussed here. The alleged gun is also cropped from those clips. Police say they did that out of respect for his family, but his family has been asking to see the video.


(Weusthoff seems to have a sense of humor judging by his Facebook page, which no longer exists.)


However, the report we received listed an assault on a law enforcement officer. Weusthoff was listed as the victim. Police have said from the beginning that he was defending himself after Martin pulled a gun on him. That report also states the case was "exceptionally cleared," which is a phrase police use to close a case when circumstances prevent an officer from making an arrest as would happen when a suspect is dead.




However, three days later the St. Louis County Police Department stated that the initial report was no longer valid. They sent out an "updated" report. The updated report now states that it is a "homicide" investigation, instead of an assault on a police officer. In this report, the victim is listed as Martin. In addition, "Weusthoff's name is nowhere on the second report. The case was once again listed as "active," contradicting what Berkeley police and city officials told the media Tuesday during a press conference.

The Berkeley Police Department had previously said they conducted their own investigation and determined that the officer shot Martin in self-defense. The press conference seemed more of a ceremonial gesture. The Berkeley Police Department were not even the main agency investigating the incident. Nevertheless, the news was reported widely. The Berkeley Police Department did not provide any fresh details. They did mention there were now "several witnesses" that confirmed the story, who remained nameless. The official investigation is being conducted by the St. Louis County Police Department. They say the case is still open. However, their own records indicated the case was closed earlier this week.

Police also say they found a loaded 9-millimeter Martin's body with the serial numbers scraped off. However, that doesn't necessarily mean Martin actually had a gun. One must consider police have long used "throwdown" guns to plant as "evidence" when they happen to kill an unarmed citizen. We are not saying that is the case here, but unless they release the full video, we cannot rule it out either. The second clip below includes radio traffic between dispatchers and Berkeley police from that night, which we obtained through a public records request.

All we are asking for is transparency.

---
Hurling Rocks!




Pasco, Washington -- The family of a Mexican national fatally shot by police in Pasco, Washington, has filed a $25 million claim against the city alleging that three officers killed the unarmed man "execution style." Antonio Zambrano-Montes, 35, was shot by police Tuesday after he allegedly hurled rocks at vehicles and Pasco officers.

---
2100 block!
Posted 3:56 PM, February 28, 2015 ~ Updated at 11:02pm, March 1, 2015 PST

MERCED, CA — Merced Police Officers made a traffic stop around 2:30 a.m. in the 2100 block of H Street. One officer was shot during the traffic stop early Saturday morning. Prior to the shooting, two other officers arrived on the scene. They made contact with the passenger in the car. The passenger began to shoot at one of the officers, striking him. The officers returned gunfire towards the car.

The suspects fled from the area. Deputies from the Merced County Sheriff's Office and the California Highway Patrol joined in the search for the suspects. The car was eventually found abandoned in an alley about one block away. A CHP helicopter spotted one of the suspects in hiding nearby. SWAT teams and the sheriff's K-9 unit located the suspect in a backyard. Apprehension and arresting officers discovered that the suspect had been hit multiple times when the officers shot at the car during the attempted escape.

Police later arrested the second suspect. Jamie Cuadillo and Steven Rincon were both taken to the county jail. The injured officer was taken to a nearby hospital for treatment. The officer is expected to recover from his injuries.

Road Rage!
Posted: Friday, Feb. 27, 2015 • 12:19 PM PST ~ Updated at: Saturday, Feb. 28, 2015 • 12:19 AM PST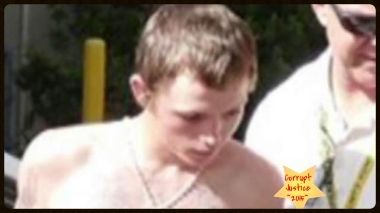 Las Vegas, NV (WCJB) -- Erich Milton Nowsch, 19, made his first court appearance Monday. Nowsch made a brief initial hearing inside a packed Clark County courtroom. The 19-year-old man is accused of the February 12th killing of a Las Vegas woman, Tammy Meyers, 44. His lawyer says his client feared for his life. His lawyer says he will argue self-defense. He did not enter a plea.

Nowsch is charged with murder, attempted murder, assault and firing a gun from a car (allegedly after a road rage incident). Police say Nowsch shot Meyers in front of her home after a confrontation while driving. The victim and the suspect knew each other. This fact was known to the family. However, police say they only found out the day of the arrest. Meyer's husband, Robert Meyers, also attended the hearing. "I'll be here every court date," he told reporters.

Las Vegas police say the incident began when Meyers was giving her daughter a driving lesson at a school parking lot. "[A] silver four door car sped up behind them and pulled along the driver's side of the car." After the daughter honked the horn, the other car raced ahead and blocked their path, and a man got out of the car threatening them. Meyers later went looking for the car with her 22-year-old son. Police say her son was armed with a 9 mm pistol. The Meyers found the car. They began following it. According to police, the driver stopped and the passenger began firing at the Meyerses. Meyers drove home. However, the other car followed and the occupant opened fire on them in front of their house. Meyers was struck in the head and died two days later.

Nowsch lawyer questions the version of events given by police and the victim's family. The lawyer said Meyers' son pointed a gun at Nowsch before anyone started shooting. He said his client received death threats. However, he did not elaborate on this claim. The lawyer questions whether the alleged road rage incident between Meyers and Nowsch occurred. He said he has doubts about the family's account of what happened. "There was no road rage," he said. He said accounts of Nowsch's reported discussions of the shootings with friends don't appear to be consistent with the road rage claim.

He also questioned the family's initial description of the shooting suspect. Meyers' daughter described the driver who threatened them as being 6 feet tall. Nowsch is much shorter. "There are serious inconsistencies and problems with their story and I have serious concerns," he told media sources. He claims police interviewed Nowsch while he was high on marijuana. The lawyer claims Nowsch asked police if he could get high during the standoff that ended in his arrest. The lawyer claims that police agreed.

A preliminary hearing was set for March 10, during which investigators will reveal more of the evidence and a judge will determine whether the case should go forward. However, the district attorney has issued a notice that his office may go to a grand jury instead of a preliminary hearing. The defense says such a move would indicate something weak about the prosecutors' case. Clark County District Attorney Steve Wolfson told reporters after the hearing that prosecutors are sure of their case against Nowsch.

"It is not a straightforward case," he said. "It is not a garden variety, run-of-the-mill case. We all know there are certain nuances to this case. But at the end of the day, this young man is charged with a senseless, stupid act of murder and we intend to prove it in court."

Drive-By Stalker!
Posted: Friday, Feb. 27, 2015 • 12:19 PM PST ~ Updated at: Saturday, Feb. 28, 2015 • 12:19 AM PST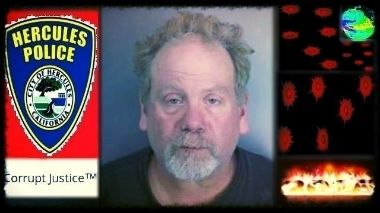 MARTINEZ, Calif. (WCJB) -- John Goodner, 47, a retired East Bay police officer, is behind bars after investigators say he committed a drive-by shooting. Police say the intended target was his estranged wife. Early on January 28, investigators say Goodner drove to his wife's house and opened fire. "I don't know if he shot from his vehicle or got out of his car and then shot into the house." Goodner is charged with attempted murder.

She was asleep in the front bedroom. On the wall outside, there are now several bullet holes. When looking at the location of the bullet holes, it's easy to see how close she came to being seriously hurt if not killed. Goodner is also charged with stalking his wife, making terrorist threats and shooting into an occupied dwelling. Sources say a week earlier he had threatened to kill her. So, she got a restraining order.

Goodner was a Hercules Police officer for 15 years before taking a medical retirement in 2009. He worked patrol and as a K9 officer. However, that didn't help him as he was arrested. "Mr. Goodner was uncooperative during the officer's investigation and actually had to be apprehended by a K9 before being taken into custody," said Antioch Police Captain Tammany Brooks. Goodner is being held on almost $1.8 million bail.

The Contra Costa County Jail in Martinez houses inmate Goodner right now. He is likely more uncomfortable than most. His past career makes him a target. "A retired Hercules police officer," says Brooks. "Which is why the District Attorney felt strongly in actually filing the attempted murder charge for what he did," explained Brooks.

Gloria Sandoval says restraining orders often trigger increased violence. She runs the East Bay group, Stand! for Families Free of Violence and says one in four families is affected by domestic violence. But among law enforcement families, she says it's as much as 40 percent more common. Perhaps even higher because of unreported cases. "Because many police officers' wives won't come forward because it's so dangerous and because they're so afraid," said Sandoval.

Captain Brooks says police agencies try to get help for officers who are in distress. "I can't speak for Mr. Goodner, it could be signs of possible mental illness. Or some police officers based on what they see during the course of their career might suffer from PTSD."

Shots Fired!
Posted: Sunday, Feb. 22, 2015 • 12:19 PM PST ~ Updated at: Sunday, Feb. 22, 2015 • 12:19 PM PST

OAKLAND, CA (WCJB) - Oakland police identified the officer who shot and wounded an allegedly knife-wielding man on Friday morning. Officer Michael Cooper shot the 28-year-old Oakland resident after a confrontation in the area of 88th Avenue and E Street, police said. Cooper is an eight-year veteran with training in crisis intervention. Cooper is one of 84 Oakland police officers who have received crisis intervention training (specialized training for dealing with people suffering mental health disorders or emotional crises).

Cooper was on patrol with an officer in training. The two officers were on patrol in that area at 9:42 a.m. The man's mother flagged them down to say her son was acting erratically and armed with a knife. She said he had talked about committing suicide by forcing police officers to shoot him, according to police. When the officers found the man armed with a knife, he refused to drop the weapon and lunged at his mother and one of the officers. Cooper fired his gun at the man, striking him. Cooper was the only officer to discharge his firearm, according to police. "However, even when an officer is CIT-trained, sometimes circumstances arise that require the use of force," Oakland police said in a statement.

The man was taken to a hospital in critical but stable condition, according to police. Neither officer was injured. They both were equipped with police body cameras, which were activated at the time of the shooting, according to police. The shooting is being investigated by the Oakland police Homicide Section, the Internal Affairs Division and the Alameda County District Attorney's Office.

---
Nitemare on Main Street!
Shots Fired!
Part IV!
---
Custodial Carnage!
Posted: 11:02pm, March 15, 2015 EST ~ Updated: 12:38am, March 16, 2015 PST


KANSAS CITY, Mo. (WCJB) — Two children who were found dead along with their father after a 23-hour standoff at a Missouri apartment were likely dead before officers arrived, police said Tuesday.

The children were fatally shot by their father, William Williams, who was found dead of an apparent self-inflicted gunshot wound when police entered his apartment Monday evening in southwest Springfield, Police Chief Paul Williams said during a news conference.

The suspect talked to negotiators about his 4-year-old son, Brodie, and 2-year-old daughter, Marley, but he never said they were dead. Preliminary autopsy results indicate that both children died between 24 and 48 hours before the standoff ended, the chief said.

William Williams, 51, and his wife were divorcing and working on a custody plan for the children, according to his divorce attorney.

The police chief said officers had been called to the apartment once before for domestic violence situation, but Williams was not considered a danger. He said investigators may never know the motive for the shootings.

Police suspected early on that the children were dead and that it wasn't a hostage situation, so tactics shifted to focus on the safety of responding officers and residents, said the police chief, who isn't related to the suspect or victims.

"When it transitioned into an 'armed and barricaded' situation (rather than a potential hostage situation) the sense of urgency goes away," he said. "We're going to stay as long as we need to."

The children's father made several comments indicating he planned to kill himself or wanted police to kill him, the chief said.

"He made comments about 'ending it, it's not going to end well,'" Williams said. "Throughout there was concern... he was wanting us to do that for him."

Officers were prepared to shoot the suspect but he never pointed a weapon or threatened to shoot anyone, the chief said.

The standoff began Sunday evening. Negotiators stopped hearing from Williams between 11 a.m. and noon on Monday but waited several more hours before sending in robots with cameras to investigate.

Several nearby buildings were evacuated. No explosives were found inside the apartment, but officers did find weapons and ammunition.

"I can't think of anything we would have done differently," he said.

Online court records show that William Williams filed for divorce from Brittnee Williams in March 2014. The case was dismissed in the summer, but he refiled in November and the case was pending.

Williams' divorce attorney, Jason Shaffer, said in a statement that the couple had negotiated and approved a parenting and custody plan for the children, and that William Williams never indicated he was dissatisfied with the agreement.

The couple was scheduled to attend a parenting class Thursday, as required before a marriage involving children can be dissolved, Shaffer said.

"My heart is broken by the loss of life," Shaffer said.

Williams worked as a civilian for the Missouri State Highway Patrol between 1988 and 1991, said patrol spokesman Jason Pace, who could not provide any other details. Springfield media reported that relatives and friends said Williams currently was working for CST, or Communications Solutions Technologies.

Urgent 911 call!
Posted: Saturday, Feb. 28, 2015 • 12:19 PM PST ~ Updated at: Saturday, Feb. 28, 2015 • 07:19 PM PST PST

TYRONE, Mo. • An urgent 911 call from a teenage girl summoned deputies to a murder scene. They found one bloody scene after another (four total). Seven people from two families were fatally shot late Thursday night in four different homes. Authorities identified the gunman as Joseph Jesse Aldridge, age 36. One person he shot survived and identified him to deputies. Aldridge was related to four of his victims. He lived near the others.

All of the killings occurred in south-central Missouri's, Texas County. The killings started shortly after 10 p.m. Thursday in and near Tyrone. Tyrone is a small unincorporated community about 165 miles southwest of St. Louis. Tyrone is barely more than a cluster of homes along County Route H surrounded by rolling Ozark cattle pastures.

Police say they found the body of his mother, Alice Aldridge, 74, at the home they shared. She had been ill, and authorities say she had been dead for about a day of natural causes when she was found. They speculated that discovering her body may have set him off. Jesse Aldridge then killed himself in his pickup about 15 miles away. Investigators later found his body in his truck before dawn Friday morning. His body was found in his pickup on a road just across the county line in neighboring Shannon County.

Investigators identified four of the shooting victims as:

• Garold Dee Aldridge, 52, and Julie Ann Aldridge, 47, a married couple, found in their home in Tyrone.

• Harold Wayne Aldridge, 50, and Janell Arlisa Aldridge, 48, a married couple found in their home in Tyrone.

The gunman was a cousin of the male victims, who were brothers.

Authorities named the other victims as:

• Darrell Dean Shriver, 68, found dead in his home just east of Tyrone. His wife, Martha Shriver, 67, was wounded in the same shooting but survived.

• Carey Dean, 46, and Valirea Love Shriver, 44, found in their home. He was the son of Darrell and Martha Shriver, and the two couples lived near each other.

Two children of victims also survived.

Relatives said Darrell Shriver was a prominent resident in Texas County whose family owned a large cattle farm, a cabinet-making company near Tyrone and an auto dealership in Springfield, Mo., which is about 70 miles to the west. At the entrance to the driveway for Darrell and Martha Shriver is an antique farm implement decorated with the word "love."

In a news conference, Texas County Sheriff James Sigman said he hadn't determined a motive for the killings. But earlier Friday, county Coroner Tom Whittaker said the death of the gunman's mother may have been the spark.

"We're speculating that he came home and found her deceased and then for whatever reason went on a rampage and started killing people," Whittaker said. "This is just so strange. Right now, with the shooter dead, we don't know."

Merry Christmas!
Posted: Monday, Dec 29, 2014 • 2:19 PM EST ~ Updated at: Tuesday, Dec 16, 2014 • 7:19 PM PST

Florida (WCJB) -- Preston Pollard spent 15 hours driving from Texas to Florida to see his 18 year-old girlfriend last Christmas Eve. The 23 year-old found out that his girl would not be coming to Texas to spend the holiday with him. What would have been a lovely grand romantic gesture, turned into a murderous rampage. Pollard showed up at her door and opened fire on her father and stepmother, leaving her father dead and her stepmother in critical condition. Pollard's girlfriend, upon hearing the gunfire, hid in the bathroom with three younger siblings–they are all unharmed. He then drove off into the night and turned the gun on himself before police could catch up to him.

Police came by Preston's father Stephen Pollard's home shortly after the Hutson family was gunned down. They were asking after his son's whereabouts. He then called Preston, who said he was on his way home. He called him back later and received no response. Authorities told him that Preston had shot himself while driving 70 mph along I-10 just as the Florida Highway Patrol was closing in on him.

Authorities say that the stepmother, 55 year-old Mary Lou Hutson was the target of his revenge plot. However, the specific details have yet to come out. It is known that Pollard lived with the family in Florida for a time. Some speculate that perhaps there were some built-up issues there. Stephen Pollard is pretty sure his son is innocent. He says Preston is not "mean" and doesn't even own a gun, despite being in the Air Force. He seems to think this is all some kind of conspiracy. "Nobody really knows what happened," he told reporters, "They say he opened the door and started shooting. That doesn't sound very likely to me."

However, family annihilators of this type often do seem like totally nice, normal people. The ones who target mothers and maternal figures often see them as responsible for the breakdown of the family in some way. This would be consistent with Pollard's actions and motive. The fact that he committed suicide shortly thereafter also backs this theory up. 81% of family annihilators kill themselves afterwards. Witnesses also told police what happened.

Colwyn Rozniakowski!
Posted: Tuesday, Dec 16, 2014 • 2:19 PM EST ~ Updated at: Tuesday, Dec 16, 2014 • 7:19 PM PST

Glenolden, Pa. -- Police officer Stephen Rozniakowski, 32, had a reputation for stalking his former lovers. Rozniakowski opened fire in a Delaware County home Monday night. He killed his ex-girlfriend and wounded another woman. Authorities identified Rozniakowski as an officer (and the gunman) with the Colwyn Borough (suburban Philadelphia) Police Department. Investigators said Rozniakowski dated the woman years ago. However, the woman only recently filed a protection from abuse order against him.

The deadly shooting occurred around 9:30 p.m. in a home on the 600 block of Glenfield Avenue in Glenolden. Investigators said Rozniakowski called the Colwyn Borough Police Department before the fatal shooting to announce his resignation. Initial reports indicate another off-duty police officer was in the home at the time Rozniakowski started firing. The off-duty cop shot Rozniakowski. Neighbors identified the woman killed as Valerie Morrow. The second shooting victim was identified by neighbors as Morrow's teenage daughter. She suffered non-life threatening injuries.

Colwyn Borough Police Chief Bryan Hills said the weapon used in the deadly shooting is not a police-issued firearm. Rozniakowski was taken to Crozer-Chester Medical Center. According to officials, his condition was unknown. Rozniakowski was scheduled to appear in court Thursday on those charges.



Media sources put a spotlight on Rozniakowski earlier this year when the officer was placed on "administrative leave" after his former fiancee filed a protection from abuse order against him. Plymouth Township Police arrested Rozniakowski and charged him with 25 counts of stalking and 50 counts of harassment for allegedly contacting his former fiancee by phone and text repeatedly.

"As a police officer, he knows the bounds and what the boundaries are and what the laws are," said Marty Mullaney, an attorney for Rozniakowski, told media sources in April. "I think his emotions got the best of him." At that time, Rozniakowski had his police-issued gun taken away, Hills said.

Manhunt II!
Posted: Tuesday, Dec 16, 2014 • 2:19 PM EST ~ Updated at: Tuesday, Dec 16, 2014 • 7:21 PM PST

Former Marine Bradley Stone is believed to have killed his ex-wife and five of her family members. He is also accused of seriously stabbing another. Stone was found dead in the woods near his Montgomery County home. SWAT teams had been methodically searching for him for the past two days. On Tuesday, Stone's body was found at 1:38 p.m. near West 4th Street and Schoolhouse Road North Hanover Township. This is about a half mile from his home.

He apparently killed himself with a knife, authorities say. Montgomery County District Attorney Vetri Ferman said knife was found nearby. Stone appears to have killed himself with "self-inflicted cutting wounds to the center of his body," she said. Law enforcement sources said police also found a video recorded by Stone on a cellphone on or near his body.

Stone, 35, had not been seen since just before 5 a.m. Monday. He rushed his screaming children out of their mother's apartment in Harleysville. The children were left in his neighborhood in Pennsburg. Neighbors and police said he gunned down his ex-wife, Nicole Hill Stone, moments before. She was the last of seven family members he shot or stabbed that morning, prosecutors said. Stone then fled, officials said. The girls, Stone's current wife and child, are now in protective custody, Vetri Ferman said.

Autopsies were being conducted to determine official causes of death, the DA said. Newly released search warrants offered more detail into how the victims were fatally wounded. According to the documents: Stone Hill was shot in the face and head; her mother Jo Anne Koder was shot and cut in the neck; her grandmother Patricia Hill was shot in the arm and head; Stone Hill's sister Trish Flick was shot in the face and cut; brother-in-law Aaron Flick was shot in the head and hands; and 14-year-old niece Nina died of cutting wounds. According to the same court documents, the lone survivor is Stone Hill's 17-year-old nephew, Anthony Flick. Officials believe tried to fight off the attack. He suffered a "gaping skull fracture" and lacerations to his arms and fingers, .

Posted: Monday, Dec 15, 2014 • 2:19 PM EST ~ Updated at: Tuesday, Dec 16, 2014 • 5:19 PM PST




Montgomery County, Pennsylvania - A manhunt is underway for a former Marine reservist who prosecutors say went on a shooting spree early Monday killing six family members, including his ex-wife, and wounding a teen in three towns across Montgomery County, Pennsylvania.

Bradley William Stone, 35 of Pennsburg, is considered armed and dangerous. Montgomery County District Attorney Risa Vetri Ferman said police are actively searching for him and residents of one town are being asked to lock themselves indoors.

Stone stands 5-feet-10-inches tall and weighs 195 lbs. He is believed to be clean-shaven, but earlier officials said he could have a red beard and close-cropped hair. He is known to use a cane or walker to assist in moving, Vetri Ferman said. He may also be wearing military fatigues — either green or brown.

The man served more than eight years in the U.S. Marine Corps Reserve and was deployed to Iraq, according to a Marine Corps spokesman. During his time, he earned several medals and his specialty was Artillery Meteorological Man — effectively a meteorologist that monitors weather conditions to ensure military fire accuracy.

Family friends and neighbors who know Stone said he suffered from post-traumatic stress disorder and was discharged from the military because of it.

SWAT officers used military-grade vehicles and equipment to search Stone's home in the town of Pennsburg and the surrounding area. But so far have no definitive idea of where he may be.

"We actually recovered his vehicle and his personal cell phone so we do not have information about how he might be traveling," Vetri Ferman said. She asked for the public to keep an eye out for Stone and call 911 right away if they spot him.

A man, wearing fatigues and fitting Stone's description, attempted to carjack a driver at knifepoint in the Doylestown, Bucks County area shortly before 8 p.m., county dispatchers tell NBC10. The carjacking victim then fired shots at the man as he fled into the woods, officials said.

Police spent four hours searching the area -- locking down the Central Bucks YMCA and Stonington Farms Apartments. Philadelphia Police sent one of their tatical helicopters, equipped with an infrared camera, to the area to help, officials said.

Having turned up nothing, the search was suspended around midnight, but officials asked residents to remain vigilent.

Among Stone's seven victims is his former wife, Nicole Hill Stone. She was shot inside her apartment in the Harleysville section of Lower Salford Township, just feet from their kids, around 4:55 a.m., police sources, prosecutors and neighbors tell NBC10.

"I heard the kids say, 'Mommy no. We need my mom. I want my mom.' And I heard [the suspect] say 'Let's go. We have to go now. We're leaving,'" the woman's next-door neighbor, at the Pheasant Run Apartments along 150 Main Street, said.

Moments after being jolted awake by the gunshots and hearing the yelling, the woman saw the children, believed to be 8-and 5-years-old, and a man running to a car parked outside.

"I opened the window and I asked him 'Is everything OK?' He just looked at me and said 'She's hurt pretty bad. We have to leave. She's hurt.' And he just got in the car and just left," she said.

When police arrived, they found the mother dead inside the second-floor apartment, police sources tell NBC10. Two bullet holes dotted the apartment's outer wall.

The children were located safe at the home of Stone's neighbor in Pennsburg, Vetri Ferman said.

Hill Stone was last on her ex-husband's hit list, the prosecutor said.

Stone shot the woman's mother, Jo Anne Koder, and her 75-year-old grandmother, Patricia Hill, inside their home along W. Fifth and Pierce Streets in Lansdale around 4:25 a.m., Vetri Ferman said.

The county's 911 call center received a hang up call shortly before the shooting, she said. Police spent three hours searching the area following the shooting, but turned up nothing.

A check shortly before 8 a.m. at the Souderton home of Hill Stone's sister, Trish Flick, turned up another gruesome scene.

Stone barged into Flick's Penn Avenue home around 3:30 a.m. and shot her, her husband Aaron, their 14-year-old daughter Nina and 17-year-old son Anthony, according to prosecutors.

SWAT officers surrounded the home after arriving and spent hours trying to make contact with a person they could see moving inside.

Around 11 a.m., officers fired a diversionary device into the home and, following the resulting boom, entered. They found all, but Anthony Flick dead. He was rushed to a waiting medical helicopter and flown to Thomas Jefferson Hospital's trauma center in Philadelphia, officials said.

Still, Stone was nowhere to be found.

The situation prompted homes to be evacuated and a shelter in place order to be activated in the town's school district. That was lifted around noon as SWAT officers left the Penn Avenue scene. That house remains under investigation as an active crime scene, Towamencin Township Police Chief Paul Dickinson said.

Those officers, driving a mine-resistant vehicle, then made their way to a fourth home, a duplex owned by Stone, along Main and W. 4th streets in Pennsburg. That home is about 20 miles from Souderton and is where additional SWAT officers had been stationed for hours.

Police broke down a garage door and the front door, fired several gas canisters inside and used a megaphone to say "Bradley, this is the police. Come out now."

After getting no response for hours, SWAT officers moved inside and found nothing. They then expanded their search to areas nearby.

Sources said officials have asked other county law enforcement agencies to send two-men patrol cars to assist in the search. Officials in neighboring Bucks County and the FBI confirmed they are also supporting the effort.

Because of the manhunt, the Upper Perkiomen School District, which serves Stone's town, announced its schools will be closed on Tuesday.

Officials have not released a motive for the shooting, but several of Nicole Hill's neighbors and friends said the woman feared for her life as the two went through a bitter custody dispute.

"She knew and [Bradley] would tell her that he was going to kill her," said friend Evan Weron. "She would go around to all the ladies in the neighborhood 'This man's going to kill me.' She felt threatened."

Arrests Made!
Posted: 5:36 PM EST, Sun December 14, 2014 ~ Updated: 7:36 PM PST, Tues. December 16, 2014

Auburn, Ala. (WCJB) -- Police have arrested Markale Deandra Hart, 22, in connection with the shooting death of a freshman Auburn University football player, the Auburn Police Division said in a news release Sunday.

The Camp Hill man is being charged with murder in the death of 18-year-old Jakell Mitchell of Opelika, Alabama, police say.



"An investigation into the shooting was immediately initiated by the Auburn Police Division and as a result, Hart was developed as a suspect," the statement said. "Auburn Detectives traveled to Dadeville and with the assistance of the Tallapoosa County Sheriff Department and Jackson Gap Police, were able to locate Hart and take him into custody." Dadeville, Alabama, is about 30 miles northwest of Auburn and Opelika.

Hart was taken to Lee County Jail and is being held on a $150,000 bond. No more arrests are expected, police said.

Mitchell was shot and killed at an off-campus apartment complex overnight, police said Sunday.

Mitchell was a freshman football player, according to news website AL.com.

He had signed with Auburn this year but sat the season out to gain weight and train for next year, AL.com reported. He had played high school football in nearby Opelika.

He was a good receiver and runner, according to the Auburn Tigers' website.

"He's a fantastic athlete that is going to be able to do a lot for us," Coach Scott Fountain told the Tigers' website after Mitchell signed on.

University spokesman Mike Clardy confirmed Mitchell's identity.

"The thoughts and prayers of all of us at Auburn University are with his family during this difficult time," he said.

Manhunt III!
Posted: 4:54 PM EDT, Sun September 14, 2014 ~ Updated 3:44 PM PDT, Sun September 14, 2014

Blooming Grove, Pennsylvania (WCJB) -- In a hasty press conference, Blooming Grove Commissioner Frank Noonan told media sources that two Pennsylvania State Police troopers were shot late Friday. Cpl. Bryon K. Dickson was killed and Trooper Alex T. Douglass was in stable but critical condition, Noonan said Saturday. The shooting happened at 10:50 p.m. Friday in a rural, wooded area. They were allegedly ambushed just outside the police barracks in Blooming Grove.




Dickson and Douglass were young troopers with families. Dickson previously served at the Philadelphia barracks, according to Noonan. "It cuts us to the core that such an event could happen," Noonan said. "[They] really had no chance to defend themselves. It's a cowardly attack." Noonan said police had no description of the shooter or any information about the motive. Investigators were interviewing a "person of interest" Saturday morning, but no arrests had been made, spokeswoman Trooper Connie Devens said.

Noonan stressed that police would be interviewing "hundreds" of people. "This attack seems to be directed particularly at the Pennsylvania State Police," Noonan said. However, he warned that residents should be careful. "Until we have this person in custody, obviously everyone should be cautious and aware that there is a dangerous criminal on the loose," he said. Police from New York, New Jersey and throughout the Northeast are assisting in the search, Noonan said.

Gov. Tom Corbett said in a statement, "Every attack on an officer of the law is an attack on our state, our country and civilized society." Corbett ordered that all state flags in the Capitol complex and at commonwealth facilities in Pike County fly at half-staff to honor Dickson. Pennsylvania State Police said it was prepared to offer a reward up to $20,000 for information that would help lead to the arrest and conviction of an individual responsible for the shooting. The nonprofit group Pennsylvania Crime Stoppers said it's offering a $50,000 reward.

Hobbs & Barber!
Published: 12:57 p.m. CDT August 31, 2014 ~ Updated: 9:17 p.m. PDT August 31, 2014

Nashville, TN – At the request of 21st District Attorney General Kim Helper, The Tennessee Bureau of Investigation began investigating Regina Hobbs, 40, and Kylie Barber, 20, on July 31, 2014. Special Agents developed information during the course of the investigation that on June 14, 2014 Regina Hobbs pointed a firearm at her husband. The incident occurred during a domestic argument at their residence on Thomas Avenue in Hohenwald. The husband, a Tennessee Highway Patrol trooper, called 911 to report the incident.

Hobbs reported her husband had raped and assaulted her when officers from Hohenwald Police responded. Barber, Hobbs' daughter, later told Hohenwald police she walked in on the alleged rape. The reports resulted in officers arresting Hobbs' husband. Charges against the trooper were later dropped. The TBI investigation later revealed the allegations of rape and assault were false.

On Friday, TBI Agents arrested Hobbs and Barber, charging the with one count of Aggravated Assault and one count of False Report. The daughter faces one count of False Report. Hobbs was booked into the Lewis County Jail on $5,000 bond. Barber's bond was set at $2,500. Both were were released on bond on Friday, jail records show.

Party Shots!
Published: 8:32 a.m.(PDT) Sunday, Aug. 31, 2014 ~ Updated: 5:32 p.m.(PDT) Sunday, Aug. 31, 2014

LIVERMORE, Calif. — Livermore police have arrested a suspect in an early morning shooting that sent five people to the hospital. The shooting occurred at approximately 12:28 a.m. Sunday at a house party in the 200 block of South Q Street, according to the Livermore Police Department. Police report it happened after a verbal altercation at the party.

Three women and two men were shot and transported to the hospital. The victims, who have not been identified, range in age from their late teens to early 20s. Around 9:30 a.m., police identified the shooter as 21-year-old Anthony Torres. Torres is now in Santa Rita Jail on five counts of attempted murder, and one count of shooting into an inhabited dwelling.

Eighth Appearance!
August 27, 2014 5:50 PM

BUFFALO, N.Y. (WCJB) — In his eighth appearance before a parole board last week, Mark David Chapman said he was depressed and looking for attention when he killed John Lennon in 1980.

"That bright light of fame, of infamy, notoriety was there. I couldn't resist it," Chapman said. "My self-esteem was shot, and I was looking for an easy way out."

EXTRA: Full Transcript Of Mark David Chapman Parole Hearing

The board denied Chapman's release because it believed he could commit a crime again or that someone might try to kill him. On Wednesday, New York state corrections officials released the transcript from the hearing at the Wende Correctional Facility in Erie County.

Chapman, 59, said he encountered Lennon earlier Dec. 8, 1980, the day he gunned down the ex-Beatle, and that Lennon was kind to him and signed an album for him.

Chapman said the killing required "incredible planning." He said he was living in Hawaii and visited New York about three months earlier to see if the rock star was at his Upper West Side apartment building, the Dakota at 72nd Street and Central Park West. After returning home to Hawaii, he decided he would go back to New York City to kill Lennon.

He said the idea first came to him years before.

Chapman said he read a book as a child about the Beatles and thought to himself that maybe someday he, too, might become someone important. But he said he wasn't thinking about killing anyone at the time.

Later, Chapman said he saw a picture of Lennon and thought to himself, "What would happen if I killed him?"

The convicted killer, who said he has since found Jesus, said he still receives letters about the pain he has caused.

"It became very notorious, and unfortunately, I wasn't the only one involved," Chapman said. "There was a lot of people that were caused great pain, which I am sorry about. They still have pain today, and that's why I am sitting here.

"My life had sunk into a depressed state. I was drinking. I just saw that as my way out, you know, a lazy way out of my doldrums. It was a horrible decision, but I knew what I was doing."

He said he just celebrated his 35th wedding anniversary. His wife visits once a year from Hawaii.

Chapman fired five shots outside the Dakota, striking Lennon four times.

Chapman said he bought the revolver in Hawaii, but got the bullets in Atlanta from a police officer he knew. He said he didn't tell the officer about his true intentions.

"I told him I had the gun, but I couldn't get bullets, and I needed protection while I was in New York," he said. "He gave me five bullets."

Chapman was sentenced in 1981 to 20 years to life in prison after pleading guilty to second-degree murder.

He will be eligible again for parole in two years.

"COPS!"
Published: 5:58 pm, August 27, 2014 ~ Updated: Friday, August 29, 2014, 8:49 PM PDT

Omaha, NE (WCJB) — Police in Omaha said officers shot a man accused of robbing the Wendy's restaurant in the area Tuesday night. The suspect died at the hospital. Police say 32-year-old Cortez Washington was the robbery suspect that was shot. Police Chief Todd Schmaderer said a crew member from the television show, COPS, was also shot and killed. said 38-year-old Bryce Dion was the television crew member that was killed. Police say he was an audio operator. The officers will be placed on paid administrator leave pending an investigation.




Police reported that officers were already in the area responding to a robbery at Little Caesars. According to the Police, witnesses told them that Washington had a gun and was firing at officers. Police say three officers fired their guns, Darren Cunningham, Brooks Riley and Jason Wilhelm. According to Chief Schmaderer, Bryce Dion was shot by an officer's weapon. Washington was handcuffed and taken to the hospital where he was pronounced dead. Police say the gun that he had was an air-soft gun and that officers said it sounded like a real gun. Washington was allegedly on parole following an unspecified conviction in Missouri.

The television show has been filming in Omaha for the past month. Police say the show was invited to shoot in Omaha because the department wanted better police and community relations. The department also wanted to be transparent. Omaha Police are continuing to investigate the deadly shooting near the intersection of 43rd and Dodge Streets.

A Struggle!
Published: August 23, 2014, 9:56 PM ~ Updated: Saturday, August 24, 2014, 2:24 PM PDT




Elmendorf, Texas -- A police chief in a small Texas town was shot multiple times during a traffic stop Saturday afternoon and later died, authorities said. Michael Pimentel served in Elmendorf, a suburb southeast of San Antonio with about 1,500 residents. According to Rosanne Hughes, spokeswoman of the Bexar County Sheriff's Office, Pimentel pulled over a vehicle in a residential area. There was a struggle and Pimentel was shot, Hughes said. The chief was flown by helicopter to University Hospital in San Antonio, where he died of his wounds, according to Hughes.

The Bexar County Sheriff's Office took 24-year-old Joshua Manuel Lopez into custody and he will face charges of capital murder of a police officer, said Hughes. According to Hughes, Lopez had an active misdemeanor warrant for graffiti at the time he was pulled over. At a press conference, Sheriff Susan L. Pamerleau expressed her department's condolences and said "even on a quiet, peaceful day in a small town, it can turn deadly in an instant." Before he was Elmendorf's top officer, Pimentel served as police chief of the San Antonio Independent School District, according to the Officer Down Memorial Page.

A call placed to what is believed to be the Lopez family residence was not immediately returned.

Barrel Talk!
Published: Tuesday, August 26, 2014 ~ Updated: Sunday, August 31, 2014, 5:54 PM PDT

San Bernadino, CA -- Three men, Jonathan Contreras, 20; Orlando Cruz, 24; and Gonzalo Medina, 22, were charged Tuesday with attempted murder of a peace officer and possession of an assault rifle. The charges were filed in connection with a shooting that left a San Bernardino police officer critically wounded and a suspect dead. All three men are from San Bernardino. A fourth man, Alex Alvarado, 38, was shot by police during a prolonged firefight. He died at a hospital. They face two counts of attempted murder of a peace officer and one count of possession of an assault weapon, prosecutors said. An assault rifle with high-capacity magazines and a revolver were recovered at the scene, officials said. If convicted as charged, the three men could face life in prison, prosecutors said.

The shooting occurred shortly before 2 a.m. Friday when Officer Gabriel Garcia and his training partner approached a group of six people in the 1900 block of Garner Avenue. One person immediately opened fire, wounding Garcia. Garcia's rookie partner, who graduated from the academy two months earlier, fired back and killed Alvarado, authorities said.

"Let me be very clear about the message we are sending today," San Bernardino County Dist. Atty. Mike Ramos said in a statement. "If you aid and abet or conspire with another person to shoot a police officer, or any other person, you will be held accountable to the fullest extent of the law. Even if you don't pull the trigger." The three suspects are scheduled to be arraigned Wednesday, prosecutors said. Citing an ongoing investigation, prosecutors did not release any additional information.

Garcia remains hospitalized in a medically induced coma and is responding well to treatment, according to police officials.

Published: Friday, August 22, 2014 ~ Updated: Saturday, August 23, 2014, 8:54 PM PDT

SAN BERNARDINO, Calif. - A San Bernardino policeman remained in a medically induced coma Saturday after he was shot in the head by a man who was then killed by another officer in a shootout, police said.

Gabriel Garcia, 31, was in extremely critical condition at Arrowhead Regional Medical Center in Colton, police said.

Garcia was responding to treatment and fighting for his life, police Chief Jarrod Burguan said in a post on the Police Department's Facebook page.

Garcia is a highly commended, six-year veteran of the department who has spent much of his career on patrol duty and some time on a graffiti task force, police said. His father, Ron Garcia, is a captain with the department.

Gabriel Garcia was shot once in the head and twice in the upper body on Friday, Lt. Richard Lawhead said.

Garcia and his partner - a trainee on the job for just two months - stopped to talk to a group of people standing outside a home on a cul de sac when one of them pulled a gun and immediately opened fire, Burguan said earlier.

During a shootout, Garcia's partner fired at least 30 rounds and wounded the gunman, Lawhead said.

The shooter, identified by police as Alex Alvarado, 38, of San Bernardino, died at a hospital.

Lawhead said investigators were still trying to determine whether anyone else in the group fired at the officer.

Two other men were arrested and jailed. Jonathan Contreras, 20, of San Bernardino was held on suspicion of attempted murder and possession of an assault rifle and a gun with a sawed-off barrel, police say.

While Alvarado fired the weapons, they were in the possession of Contreras, Burguan has said.

Orlando Cruz, 24, was arrested in connection with outstanding traffic warrants.

Lawhead said he didn't know whether the men had obtained attorneys.


Guilty!
Posted: Thurs., August 7, 2014 @ 2:40 PM PDT ~ Updated: Thurs. Aug. 7, 2014 @ 06:00 PM PDT

Detroit, MI -- Theodore Wafer, 55, the suburban Detroit homeowner and airport maintenance employee was found guilty of second-degree murder and manslaughter on Thursday. Wafer shot and killed an unarmed woman on his porch. He admitted to shooting Renisha McBride, 19, in the face when she appeared at his doorstep just before dawn on Nov. 2. He claimed it was self-defense. Hours before the incident, McBride had crashed her car into a parked car about a half-mile from Wafer's home in Dearborn Heights. Authorities say she was drunk when she appeared outside his home.

On the night of McBride's death, Wafer, who lives alone, said he awoke to "unbelievable" pounding on his door and feared for his life — so he opened fire. "I wasn't going to cower in my house," Wafer said. He said he thought there could have been more than one person outside of his 1,100-square-foot home near the Detroit-Dearborn Heights border. Wafer said he pulled the trigger "to defend myself. It was them or me."

"She was a young girl looking for help," prosecutor Patrick Muscat told jurors. "What he did had to be immediately necessary and it wasn't. It was reckless. It was negligent. I don't know how to describe it. It was horrific." Prosecutors argued Wafer could have stayed safely in his locked home and called 911 instead of confronting McBride. "He had so many other options. ... We wouldn't be here if he had called police first," Muscat told the jury. He could have, a prosecutor said, called 911 instead of acting as "judge, jury and executioner."

"He armed himself. He was getting attacked," Wafer's defense attorney said in her closing argument. "Put yourselves in his shoes at 4:30 in the morning."

However, the prosecution argument that Wafer had better options than just shooting the young lady prevailed.

In the courtroom, McBride's mother, Monica McBride, cried and clasped her hands as if praying when the jury's decision was announced. She gave long hugs to prosecutors as the courtroom emptied. "He's where he needs to be," she told reporters following the verdict as the slain teen's father solemnly nodded beside her. "He had nine months and we suffered. … If you would have called 911 we would never have been here."

"He was a cold-blooded killer," McBride's father, Walter Simmons, told reporters. "People have a right to bear arms, but you need to do it with reason and responsibility."

Wafer had been free on bond, but was ordered to jail to await his sentencing on Aug. 25. He faces life in prison with the possibility of parole. However, experts say it's likely his actual sentence will be much shorter.

Many wondered if race was a factor in the shooting, that spurred Wafer, a white man, to pull the trigger and kill McBride, a black woman.

Deliberations!
Posted: 3:44 PM EDT, Mon. July 28, 2014 - Updated 1:44 AM PDT, Tues. July 29, 2014

DURHAM, NC — Prosecutors and defense attorneys stitched together evidence Monday morning from five days of testimony to bolster their theories for and against murder and robbery charges. Laurence Alvin Lovette, 23, already serving a life sentence for the murder of Eve Carson, is accused of murdering Abhijit Mahato, a Duke University graduate student found shot to death in 2008. Mahato was a second-year student in the Duke University doctoral engineering program. Prosecutors contend that their accusations (that Lovette robbed Mahato on Jan, 18, 2008, of $520, a mobile phone, iPod and camcorder and then shot him execution-style between the eyes) stick "like Velcro."

Jim Dornfried, the assistant district attorney, argued that prosecutors had presented enough evidence for the charges to stick. He reminded the jury that in his opening statement, prosecutors did not plan to present fingerprints or DNA that would directly link Lovette to the crime. He argued that Love and other more reluctant witnesses had provided the testimony that bolstered the prosecution's theory. "Just like Velcro, we're sticking it right to him," Dornfried said. "All of this sticks to him because he did it," Dornfried argued.

The case, prosecutors have said, is largely based on one key witness who testified that she heard Lovette say he killed Mahato. Shanita Love, the state's key witness, lived the first three months of 2008 in a Durham apartment that Lovette visited regularly. Prosecutors also pointed to a string of circumstantial evidence that defense attorneys describe as weak. Stormy Ellis, an assistant district attorney, told jurors that they should give circumstantial evidence the same weight as direct evidence. Prosecutors contend that Lovette stopped Mahato outside his Durham apartment on Jan. 18, 2008. Lovette allegedly drove him to an ATM about two miles away, where three withdrawals totaling $520 were made within minutes of each other. Prosecutors contend Lovette was involved in a robbery in which a phone and camcorder also were taken.

Love testified that Lovette was in the car with her and Atwater after Mahato was shot, but before police had been called to the crime scene. Love said she heard Lovette say: "He's still in there" and reveal details about a pillow being used to silence the gun. Mahato was found inside his apartment in the Anderson Drive complex by friends who were worried that he had not responded to texts and phone calls. Mahato had been shot, execution-style, between the eyes. Medical examiners say he was shot at close range with a gun fired through a pillow held against his head. A shell casing found next to Mahato's body was fired from the same 9 mm Luger handgun used in a shooting the day after Mahato's death. Love testified that Lovette also admitted to that shooting, in which a victim was hit in the leg. Love testified that she was testifying because "it was the right thing to do."

"I'm not going to stand here and tell you who took the money from the ATM, who took the cellphone. ... I'm not going to tell you I can tell you that," Ellis said. Ellis urged jurors to use their "walking around Wal-Mart common sense" as they pieced together testimony from last week.




However, Kevin Bradley argued after Dornfried that Love waited months after Mahato's death to provide investigators with details that led them to Lovette. Defense attorneys also argue that no physical evidence links Lovette to the murder. They argued that the prosecution's key witness offered many accounts of the crime. They claim she could have pointed the finger at Lovette to cover up the involvement of her boyfriend at the time, his family or perhaps herself. Lovette is serving a life sentence in North Carolina prison after being convicted of kidnapping, robbing and murdering Carson, the UNC-Chapel Hill student leader found shot to death in March 2008. Demario Atwater, Lovette's co-defendant in that case, is Love's former boyfriend. Love was a key witness in the Carson case, too. Defense attorneys contend Love is not a credible witness and that her story has shifted over the past six years.

Bradley and Bethea-Shields pointed out that Love let her children stay in an apartment where she knew Lovette visited often in 2008. They were there in March, when Carson was killed, nearly two months after the Mahato shooting. "The state wants you to believe it's weighing on her," Bradley said. "Do you really believe that? Do you believe she cares about anybody but Shanita Love?" Defense attorneys contend that prosecutors are trying the Carson case all over again in the Durham courthouse because the Durham police investigation into the Mahato murder was flawed. "As the young folks say, 'Don't get it twisted,' " defense attorney Karen Bethea-Shields told the jury. "This case is not about the murder of Eve Carson. The state has played a shell game of presenting you with evidence of another case. Don't be confused."

The jury was instructed to consider two possibilities for first-degree murder. Under one theory, prosecutors contend that Lovette carried out felony murder, meaning he committed the killing while committing another felony – robbery, in this case. They also argued that he committed premeditated murder.

Shortly after 4:30 p.m., the jury sent a note to Judge Jim Hardin asking to see evidence, hear police tapes presented at the trial and seeking answers to the process for subpoenaing witnesses, an issue in the case. The 10 women and two men deliberating the fate of murder suspect Lovette left Durham County Superior Court on Monday afternoon with lots of questions but no verdict. They are to return Tuesday morning when some of their questions will be answered.

Reverse Brutality!
Posted: 3:44 PM EDT, Mon. July 28, 2014 - Updated 12:44 PM PDT, Mon. July 28, 2014

MINEOLA, N.Y. (WCJB) — Darrell Fuller, a New York City parolee, was convicted Monday of a murderous rampage. The conviction included the shooting of Nassau County Police Officer Arthur Lopez at point-blank range during a traffic stop. Fuller was also convicted of fleeing and then executing carjacking victim Raymond Facey moments later near Belmont Park racetrack on Long Island. Hours afterward, Fuller asked a friend to shoot him in the arm and leg as a ruse to make it appear as if he had been a victim of the initial violence.

Fuller, 34 (pictured below, center) showed little reaction when a Long Island jury returned seven guilty verdicts on charges including first- and second-degree murder, robbery and weapons charges stemming from the October 2012 killings. Several members of the jury wiped away tears as a court clerk confirmed their guilty verdicts.



"Even this verdict doesn't do anything to bring back Artie Lopez and Mr. Facey," Police Benevolent Association President James Carver told reporters outside the courthouse following the verdict. Dozens of officers joined the victim's families during the seven-week trial.

"This was a police officer that was a building block of this police department, the future of this police department," Carver said. "That is what his life was all about was helping the public."

Facey's 23-year-old daughters also spoke after the verdict. Abbigail Jones said, "We can't bring Daddy back, but this is such a blessing that we know who did it. We know we got the right person."

Prosecutors said Lopez and his partner, Clarence Hudson, were patrolling near the border of Nassau and Queens counties when they saw a car driven by Fuller collide with a van. Fuller, who prosecutors said feared being stopped with a loaded weapon in his car while on parole, drove away and the officers pursued him onto a highway.

Fuller took the next exit, apparently driving with at least one flat tire. Lopez approached Fuller, who by that time was out of his car. The officer had a stun gun in his hand when Fuller opened fire once from about 5 feet away, wounding the officer in the chest. The 29-year-old officer, who was not wearing bulletproof vest, fell backward and collapsed; he was declared dead at a hospital.

Prosecutors said that moments later, Fuller shot to death Facey, who was stopped along the parkway making a cellphone call to his daughter, and stole his car.

Fuller fled into Queens but was arrested hours later. Authorities said he first went to a nearby day care center, where he called a friend to pick him up. That friend later shot Fuller in an attempt to make it appear that Fuller had been a victim of the carnage, prosecutors said.

Fuller served four years in prison after pleading guilty to attempted murder in 2005, authorities said. He was jailed again in 2010 after violating his parole on a drug arrest and was released in 2011, prosecutors said.

The verdict came after a seven-week trial; testimony was limited to three days a week because Fuller needed the other two days to receive kidney dialysis treatments, officials said.

Fuller's court-appointed attorney, Kenneth St. Bernard, didn't call any defense witnesses. He had argued during closing arguments last week that no witness actually saw Fuller firing the shots that killed either Lopez or Facey.

Nassau County Court Judge Jerald Carter scheduled sentencing for Sept. 5.

Love of God!
Posted: Sunday, Jul 21, 2014 @ 11:40 PM PDT ~ Updated: Monday, Jul 21, 2014 @ 12:00 AM PDT

PEORIA, Ill. (WCJB) — A former Baptist missionary accused of shooting his wife to death on Valentine's Day of last year was found guilty of first-degree murder. The jury deliberated for about 90 minutes Monday before finding Nathan Leuthold guilty in the death of 39-year-old Denise Leuthold. Leuthold was accused of shooting his wife in their Peoria home so he could pursue an affair with a 21-year-old Lithuanian woman whom he and his wife sponsored to study in the U.S. Leuthold's attorney argued that someone broke into the house, that prosecutors didn't prove their case against his client, and that there was no proof Leuthold and the Lithuanian were having an affair.

Leuthold, 39, of Peoria, Ill., called police to his home on Feb. 14, 2013, saying he was the victim of a home invasion. It was there that officers found the body of his wife, Denise Leuthold, with a single gunshot wound to the head. "I observed some kitchen cabinets open, and some kitchen drawers on the floor. I felt that this was not an ordinary burglary," Officer Richard Linthicum testified. Leuthold was charged with first degree murder.

Prosecutors say they believe he murdered his wife so he could be with Aina Dobilaite, the 20-year-old college student. Investigators testified that Denise Leuthold was killed with a Glock 40. Leuthold owns the same gun but claimed the gun is now missing. They also found Internet searches for "how to muffle a gun," "hitting someone over the head to knock them out," and "lethal injection," on Leuthold's computer.

Leuthold and his wife met Dobilaite during a missionairy trip to Lithuania. When she turned 18, the couple sponsored her to come to the United States. Prosecutors argued Leuthold's relationship with the college student was more than just a sponsored student. "I know you want me dead. Why do you want to humiliate me by running around with a 20-year-old," Leuthold's wife allegedly wrote in a day planner entry investigators found.

Leuthold's lawyers unsuccessfully argued there was no evidence that Leuthold was romantically involved with the college student or that he shot his wife on Valentine's Day. Leuthold faces between 45 years and life in prison when he is sentenced Sept. 10.

Shielded!
Posted: 8:25 PM EDT, Wed June 18, 2014 - Updated: 07:11 PM PDT June 18, 2014
FILE - In this Oct. 6, 2012 file photo, actor Michael Jace attends "WordTheatre" presents "Storytales" at Ford Amphitheater in Los Angeles.


Los Angeles, CA (WCJB) -- "Shield" actor Michael Jace, appearing in a Los Angeles court Wednesday, entered a not guilty plea in the slaying of his wife. His attorney did not object when the judge set bond at $2 million and ordered Jace, 51, to have no contact with his two children. A preliminary hearing, in which investigators are expected to testify about why they arrested Jace in the May 19 shooting death, is set for August 1. Jace, who played a Los Angeles cop in TV's "The Shield," wore a yellow jail jumpsuit and was kept handcuffed while in a glass holding area for Wednesday's hearing.

Michael Jace called 911 to report that his wife had been shot, Detective Dean Vinluan said, adding that he "was on the phone with the operator." Neighbors who heard gunshots also called 911, he said. Jace's father-in-law also called 911 as he drove to his daughter's home after receiving a message from Jace about the shooting. "My son-in-law called me and texted me and said come get the kids because he shot April, our daughter," he said in a recording released by the Los Angeles Fire Department. Police found April Jace shot to death in her south Los Angeles home the evening of May 19, Detective Lyman Doster said. Two children were in the Hyde Park-area home when their mother was shot, Vinluan said. April Jace, 40, died from "multiple gunshot wounds," according to preliminary autopsy results. The Los Angeles County coroner ruled the death a homicide, Deputy Chief Coroner Ed Winter said.

"At this moment, the motive of the murder is believed to be domestic violence," according to a police statement a day after the killing said. Investigators have found no reports of domestic violence between the husband and wife at their residence, another Los Angeles Police Department detective said.

A woman described as a close friend of Jace's first wife said in a sworn statement that she witnessed Jace physically abusing his wife in 1997. The declaration was in court records from Jace's 2005 custody case concerning his son with Jennifer Bitterman. Jace "choked and hit" his wife and "slammed her against the wall while (their infant son) screamed in his crib next to her," Maria De Le Vegas said in the sworn declaration obtained by media sources. Jace "was raging and out of control, and seeing the extent of his anger was one of the most terrifying things I have ever seen," she said. He married April Jace in June 2003, a year after divorcing his first wife, with whom he shared a son who is now a teen.

Jace appeared to suffer severe financial strain in recent years, according to court documents obtained by media sources. The actor filed for Chapter 13 bankruptcy in March 2011, citing $500,000 in debts and an annual income of around $80,000 from residuals from his TV and film work, the documents said. Jace had defaulted on the $411,000 mortgage on the south Los Angeles home where his wife died, according to the documents.




The FX police drama "The Shield" provided the biggest and longest-running role in Jace's 22-year acting career. He appeared in 89 episodes as Julien Lowe, who started as a rookie officer in an inner-city Los Angeles police precinct in 2002 and rose through the ranks to become a detective before the series ended in 2008, according to the Internet Movie Database. He acted on several episodes of "Southland," another TV drama about Los Angeles police, between 2009 and 2012. Jace often played a law enforcement or military officer on television shows. He is credited with roles in "CSI: Crime Scene Investigation," "Private Practice," "The Mentalist," "Burn Notice" and "NYPD Blue." He had the title role of Michael Jordan in the 1999 TV movie about the NBA star, "Michael Jordan: An American Hero." Jace played Officer Brown in Russell Crowe's 2009 film "State of Play," and he portrayed a Black Panther member in the 1994 blockbuster movie "Forrest Gump."

April Jace had worked for the past year as a financial aid counselor at Biola University, a private school in La Mirada, California, according to the school.

"We are obviously shocked and saddened by this terrible news, to lose a wonderful colleague, mother and friend," Biola President Barry Corey said in a written statement.

"April's radiant personality brought great energy to the financial aid office," financial aid director Geoff Marsh said. "Her love for helping students and families and her great work ethic earned the respect and love of her coworkers. Her smiling face and helpful spirit will be missed by all."

Posted: 12:15 am, Tuesday, June 18, 2014 PDT - Updated: 04:11 AM PDT June 18, 2014

LOS ANGELES, CA (WCJB) — Actor Michael Jace is scheduled to appear in a Los Angeles courtroom on Wednesday for arraignment on a murder charge filed after his wife's shooting death last month.

The actor, who played a police officer on the television series "The Shield," did not enter a plea during his initial court appearance last month. Police say Jace shot his wife April multiple times in the family's Los Angeles home on May 19 while their young children were present. The boys were unharmed and are now living with relatives.

Police have not released a motive for the slaying but have said they are looking into whether financial or other domestic issues may have been involved. Jace's attorneys have said the case is still in its early stages and their investigation is ongoing.

April Jace's family has called her death a senseless act of domestic violence.

Police say Jace called 911 to report the killing. Their two children were at home at the time but were unharmed.

Audio of Jace's call has not been released, but fire officials released a 911 call from April Jace's father earlier this month in which he says the actor told him he had shot his wife.

"My son-in-law called me, and (texted) me, and said come get the kids because he shot April, our daughter," the caller, whose name was redacted from the audio, told a fire department dispatcher.

April Jace, 40, a financial aid counselor at Biola University, had three sons, including two boys under the age of 10 with Jace.

Michael Jace also appeared on the show "Southland" and had small roles in the movies "Planet of the Apes," ''Boogie Nights" and "Forrest Gump."

Geddy Delusions!
Posted: 10:55 PM EDT, Fri May 9, 2014 - Updated 02:55 AM PDT, Fri May 9, 2014

Kennesaw, Georgia (wcjb) -- Geddy Kramer said he suffered from mental instability, frustration and depression. Shortly before 6 a.m. on April 29, Kramer entered the 500,000-square-foot facility and began shooting, according to police. Authorities fielded "numerous" 911 calls in the immediate aftermath, according to Cobb County Police Sgt. Dana Pierce, until Kramer apparently killed himself. The Cobb County Police Department released the shooter's apparent thoughts in the form of a pair of brief handwritten notes. One labeled "final requests" was found in Kramer's vehicle outside the FedEx facility, and the other is a three-page note titled "My final thoughts on paper" that was in his house in nearby Acworth.

In the message later found in his car, Kramer said that his "first choice for my massacre would start with anyone who sold me drugs and a few others." He added that he'd tried "to get help from ...a therapist, but I've also medicated with several types of drugs, most of which were illegal." These and other jarring statements attributed to Kramer were released Friday to media sources. They do not offer a specific reason why Kramer shot and wounded six people late last month at a FedEx package and delivery facility in Kennesaw, before turning a gun on himself. They do, however, help paint a picture of a man who felt isolated, did drugs and had mental issues.

"I'm in my happy place," Kramer wrote. "I'm in my happy place. I'm in my happy place." However, as the 19-year-old embarked on a planned massacre at a FedEx facility north of Atlanta, he expressed no sadness, no regrets. "This wasn't the result of media brainwashing and subliminal messages," Kramer said. "This is my own doing. I'm a sociopath. I want to hurt people." The violent outburst wasn't the result of a sudden decision, he explained, but "more of a several-month snap." Kramer insists that no music or video games spurred his attack, saying without elaborating that "this was personally and, I guess, to a small extent politically motivated."

"I'm not sad or sorry for the misery I've caused," he wrote.

No Remorse!
Posted: 2:24 AM EDT, Thu May 8, 2014 - Updated: 8:24 PM PDT, Thu May 8, 2014

Jonesville, South Carolina (WCJB) -- Jeremy and Christine Moody were charged in the murders of Charles Parker, 59, a registered sex offender and his wife, Gretchen, 51, in July. The Parkers were found dead July 22, 2013. They'd been stabbed and shot with a .380 handgun, Haney said. Police used images from the Parkers' home surveillance system to track down their killers, he said. Integral to identifying Jeremy Moody, police said, were his tattoos: In addition to the words "white power" atop his bald head, he also has the word "skinhead" tattooed almost ear to ear beneath his chin. According to police, the Moodys went to the Parker's Jonesville home pretending to have car trouble, entered the home and killed the couple, Union County Chief Deputy Perry Haney said at the time. Jeremy Moody, 31, told police he killed the Parkers because Charles Parker was on the South Carolina sex offender registry, Haney said. He was convicted in 1991 of sexual assault on a child and again in 2003 of third-degree criminal sexual misconduct involving a 31-year-old woman, media sources reported, citing police and court records. Gretchen Parker was not a registered sex offender, Haney told media sources.

In bond court, Christine Moody, 37, called Charles Parker a "demon," and she and her husband claimed to be part of a white supremacist group called Crew 41, media sources reported. The pair pleaded guilty Tuesday to two counts of murder, two counts of kidnapping, two counts of possession of a firearm during a violent crime and first-degree burglary, the station said.

In court, the South Carolina neo-Nazi couple seemed remorseful for the 2013 murder of the Parkers. Prior to their sentencing, both Moodys expressed remorse for their crimes, as Jeremy Moody told the court, "Not a day goes by that I don't regret the incident that happened, and I know that what I've done is a sin." Christine Moody also feigned contrition, reading from the Bible and saying, "I truly believe God has forgiven Jeremy and I. I hope you do, too." They told the court they suffered from mental problems and had a history of sexual abuse in their families. The Moodys' defense attorney asked for 30-year sentences, media sources reported.




However, Circuit Judge Lee Alford wasn't buying it. "I saw you smiling at each other in court," he told them, handing down life sentences. The Moodys changed their tunes when their life sentences were handed down, with that, so went the Moodys' remorse. "See you perverts later," Jeremy Moody said as he was escorted out of the courtroom. "That's what child molesters get. Child molesters do not deserve to live," Jeremy Moody said as he was led out of a Union County courthouse Tuesday wearing handcuffs and striped prison scrubs. "Had to do it over again, I'd kill more." As his wife, Christine Moody, was placed into a police car for transport to prison, she added, "I have no regrets. Killing that pedophile was the best day of my life." Outside the courthouse, Christine Moody told reporters that she and Jeremy have "a love that will withstand" their life sentences, and if given the opportunity, they'd kill Parker again. Reporters challenged her about her apparent change of heart: Was she lying when she told the court she had repented? "No, it's not true. My lawyer made me say it," she said. When asked did she have anything to say to Parkers' families? "May they die also," she said before officers placed her in the back of a squad car.

Family members told media sources they were pleased with the Moodys' sentences and unsurprised by their vitriol. That doesn't mean Charles Parker's sister was happy about being taunted. "It made me mad. They was laughing about what they did, took somebody's life the way they did it," Brenda Franklin told the station. "Nobody should die like that. Nobody."

Reader Pageviews by Country
---
From: Mar 13, 2015 7:00 PM – Mar 20, 2015 6:00 PM
---
«•
Thank you for visiting Corrupt Justice™. Enjoy our Free Movie Intermission! Don't forget to Bookmark Us & Tell A Friend! We're Global!
•»
---
Movie Intermission!
Marion "Suge" Knight: Villian or Victim?
---




Description: Tupac Shakur was shot multiple times in a drive-by shooting in Las Vegas, Nevada on September 7, 1996 and died six days later on September 13, 1996. When Shakur's East Coast rival, The Notorious B.I.G. (aka Biggie Smalls), was murdered in a similar drive-by shooting in Los Angeles, California on March 9, 1997, speculation arose that Knight was involved and that B.I.G.'s death was a revenge killing. Former Death Row artists like Snoop Dogg would later state that Suge was involved in Tupac's murder as well.

Read more: (Indictment, Police Reports, Criminal Complaint) on the State of State of California v. Marion "Suge" Knight.

---
---