---
Click on Banner to Sell Your Home(s)!
Runtime:
00:05:17 (Five Minutes, Seventeen seconds)
Video Site:
Wilabee™
---
---
"Cops have already killed 550 people in 2015," prompting the response, "If they're black, it doesn't count."
-- December 2015 texts discovered on the phones of Santa Clara Sheriff Deputies.
Top News Story!
"horny juice"
Posted: October 19, 2016, 2:22 PM PST ~ Updated: November 29 2016, 2:22 PM PDT

New Orleans, Louisiana -- In October, Erik Nunez and Brandon Licciardi, a former St. Bernard Parish, Louisiana, deputy sheriff, received prison sentences of 10 and 17 years, respectively, for their roles in helping Sharper commit his crimes. They admitted to giving women drugs with the intent of raping them. Licciardi pleaded guilty to a charge of second-degree rape as well.

Posted: December 19, 2014, 2:22 PM PST ~ Updated: December 25, 2014, 2:22 PM PST

NEW ORLEANS, LA - A FBI agent testified that sheriff's deputy Brandon Licciardi, 29, called spiked drinks that he and ex-NFL player Darren Sharper gave to women, "horny juice." Licciardi has been charged in connection to the rape case against Sharper, formerly of the New Orleans Saints. He resigned from the St. Bernard Parish Sheriff's Office after he was named alongside Sharper in federal and state indictments issued last Friday. Licciardi is a friend of Sharper.

FBI Special Agent Robert Blythe testified on Thursday. He testified that Licciardi told him he attended an NFL conference in Las Vegas where players warned him that drinks were spiked with drugs. Blythe reportedly testified that Licciardi referred to the spiked drink as "horny juice." Licciardi did not contact authorities in Las Vegas. Blythe testified that Licciardi was concerned investigators might find incriminating text messages on his phone. His main concern included a text where Sharper allegedly wrote, "She's on the potion. She's ready."

A second FBI agent also testified Thursday. He testified that former deputy Licciardi was hired by a New Orleans bookmaker to recruit bettors. The agent testified that Sharper was one of Licciardi's recruits. The former NFL star bet on baseball and football. On Thursday, prosecutors also accused Licciardi of domestic violence and trafficking in club drugs.

Last week, Sharper and Licciardi were indicted by federal prosecutors for allegedly drugging several women in New Orleans "with the intent to commit rape." Licciardi is being held without bond. Besides the federal charges, Licciardi was indicted by a state grand jury on a charge of aggravated rape of a woman on Feb. 2, 2013; three counts of human trafficking for the purposes of providing sexual conduct; and one count of battery.

Sharper is currently incarcerated in California on charges he drugged and raped women in the Los Angeles area. In addition to the indictments in New Orleans and California, Sharper also faces sexual-assault charges in Arizona. Similar accusations against Sharper in Las Vegas remain under investigation.

The Racist Rapist!
Posted: May 12, 2016 12:55 AM PDT ~ Updated: May 12, 2016 01:45 AM PDT

Bill Barnickel of the Outer Sunset Merchant and Professional Association (OSMPA) and Irving Street Beat Officer Jason Lai


SAN FRANCISCO, CA (WCJB) — The San Francisco Police Department is in the spotlight again for racist text messages between officers. Some of the text messages appear to mock the public outcry from a previous scandal where officers were accused of sending racist text messages. The officers involved sent texts between 2014 and 2015 that made fun of criticism of an earlier text scandal. The earlier scandal came to light during a police corruption trial. The scandal uncovered racist and homophobic messages sent between 2011 and 2012 by a group of five officers.

The city's public defender and experts on criminal justice said the texts appeared to reveal a deep culture of bias in the 2,000-member force. A bias that contradicts the city's image of tolerance and liberalism. Jeff Adachi, the public defender, said in an interview:



"These texts evidence a deep culture of racial hatred and animus against blacks, Latinos, gays and even South Asians. It can no longer be said to be an isolated problem."

The new racist texts were uncovered during a criminal rape investigation involving two SFPD officers. Curtis Liu (pictured above, center) is a retired lieutenant with the San Francisco Police Department. Liu was arrested last week. He appeared in court and entered a not guilty plea to felony and misdemeanor charges on May 3, 2016. Liu was charged after he allegedly interfered with a police investigation into sexual assault allegations against his fellow officer, Jason Lai (pictured above-top, center-right).

Lui allegedly tipped Lai off about the investigation. He then lied to subordinates and his superior officers to cover it up. The subsequent investigation uncovered text messages exchanged among officers connected to Lai and including Liu. The messages contained racist and sexist language. They also included derogatory references to blacks, Latinos, Indians, Muslims, protesters, rape victims and gay and transgender people.


San Francisco Public Defender Jeff Adachi issued the following statement following the latest revelation:
"In light of revelations that a second group of San Francisco police officers exchanged racist and homophobic text messages, my office will begin a full review of past cases that may have been tainted by these officers. I am also calling for an independent investigation into when the police chief and district attorney learned of the text messages. Every person in San Francisco deserves equal justice. It does them a grave disservice to dismiss every hateful act as an isolated incident. The police department must address the culture that lets racism fester in its ranks."

District Attorney George Gascón formed a panel to investigate allegations of racism in 2015. Gascón said racism in the department go beyond isolated incidents. He said: "This problem is more systemic and it needs to be addressed in a more deeper fashion." Gascón said investigators were going through evidence sent by the Police Department late last year related to the previous case. It was at this time he said they discovered the additional bigoted messages.

However, Gascón said his office was not notified of the additional text messages and only learned of it late last week. He said they were discovered after sifting through the thousands of pages of messages themselves. Gascon said: "It was never pointed out to us." He continued: "If the department knew about it, it's a problem that we weren't told."



Police Chief Greg Suhr disagreed. He said the department notified Gascon about the existence of the new text messages last year. Suhr said the five officers involved have either been fired or are in the process of being fired. In a letter to Gascón Thursday, Suhr said:



"For you to suggest that you discovered the text messages through your own criminal investigation would be disingenuous. This is not new information as our offices have been working closely on this case with at least three members of your staff to ensure the fair administration of justice."

The texting scandal in San Francisco comes as the federal government is conducting an overall review of the Police Department. The review comes after the fatal shooting in December of an African-American man, Mario Woods. The video of the shooting was posted online. It prompted an outcry. Mayor Edwin M. Lee then requested a federal investigation. The federal investigation is being carried out by the Justice Department.

Chief Child-Predator!
Posted: April 25, 2016 08:01 PM PDT ~ Updated: May 1, 2016 10:02 AM PDT

Commonwealth of the Northern Mariana Islands (WCJB) -- Former Department of Public Safety (DPS) Commissioner James C. Deleon Guerrero, 44 (pictured above, center) and Jesse Concepcion, 45, Police Officer III (pictured below, center) confessed during their interview that they had sex with a 15 year-old girl at a secluded San Antonio beach site in June 2013. The Office of the Attorney General charged Deleon Guerrero and Concepcion each with one count of sexual abuse of a minor in the first degree: two counts of misconduct in public office; and two counts of conspiracy to commit sexual abuse of a minor in the first degree. Deleon Guerrero and Concepcion are both under house arrest after posting $15,000 and $10,000 cash bail plus property, respectively.



The Commonwealth of the Northern Mariana Islands (CNMI) government called Federal Bureau of Investigation special agent Haejun Park to the witness stand at a preliminary hearing on Friday. Park explained why the FBI was involved in the investigation in the case against Guerrero and Concepcion. Park testified that the investigation in this case started with a Crime Stoppers' tip about a possible sex trafficking of minors in July 2013. Park said the FBI conducted an investigation in 2013 separate from the DPS because it involved child pornography and CNMI government officials.

The special agent discussed the FBI's investigation in the case against Raymond B. Roberto, former firefighter Richard Sullivan Benavente, 45, and Annette N. Basa. Roberto is the former acting director of the CNMI Division of Fish and Wildlife. Roberto was acquitted in September 2014 by a federal jury on charges that he enticed three minor girls to engage in prostitution and tampered a witness while he was in jail. In 2013, a federal grand jury indicted Benavente. He was indicted on several counts of sexual exploitation of a child. He cooperated with authorities and pleaded guilty to a count of sexual exploitation of a child. On Feb. 22, 2016, U.S. District Court for the NMI Chief Judge Ramona V. Manglona sentenced Benavente to the maximum imprisonment of 30 years.

In December 2014, Basa was slapped with a 17.5-year prison term for pleading guilty to sex trafficking of children. Park testified that Basa was the person who provided the girl to Concepcion. Park testified that he did not believe that Guerrero was aware of the arrangement between Basa and Concepcion. He testified that Basa was providing the girl with sex customers in exchange for money, drugs, and cigarettes. Park testified that Basa stated in her interview that initially she was not aware that one customer was Guerrero. She said she later found out that it was the then-DPS commissioner.

Park said they solicited assistance from the CNMI's Attorney General's Investigative Division pertaining to the investigation against Guerrero and Concepcion. Park said it was awkward for him to approach Guerrero for an interview in March 2014 because they knew each other as law enforcement partners. Agent Park testified that both Guerrero and Concepcion did in fact confess to the sexual offenses. Park said Guerrero and Concepcion acted surprised when he told them that the girl was a minor. He then told them she was only 15 years old.

The special agent testified that Guerrero confessed that he had sex with the alleged victim on two occasions. On both occasions the sex acts occurred at a San Antonio beach, behind a school in June 2013. He said Guerrero provided details of the sex encounters. However, he stated that he was not aware that the girl was a minor. The special agent testified that Guerrero said he believed at the time that the girl was not a minor because she had pubic hair. Park testified that on both occasions Concepcion was present.

Park said Concepcion was also surprised when he interviewed him in September 2013. However, he testified that the officer confessed and provided details about his multiple sex encounters with the girl. Park said Concepcion provided corroborating information about Guerrero's sex encounters with the girl. He said Concepcion stated that he had sex at least on four occasions with the girl.

Park said he interviewed the girl about half a dozen times mostly because of her sexual encounters with different persons. Park said they had shown Guerrero the sex video between Benavente and the girl. He said Guerrero stated that he believes it was the same girl he had sex at the beach site. Park said Basa identified Guerrero.

The defense called one witness. The witness was Melissa Bauleong. She is an investigator from the Office of the Public Auditor. She interviewed the girl in July 2013.

Superior Court Associate Judge Joseph N. Camacho continued the preliminary hearing to May 9, 2016 at 1:30 p.m. An issue arose regarding an affirmative defense for both Guerrero and Concepcion. "[I]n a prosecution under 6 CMC 1303-1309, whenever a provision of law defining an offense depends upon a victim being under a certain age, it is an affirmative defense that, at the time of the alleged offense, the defendant reasonably believed the victim to be that age or older, unless the victim was under 13 years of age at the time of the alleged offense." Camacho ordered the prosecution and the defense counsel to submit briefs on the affirmative defense issue.


Lima 10-4!
Posted: Thu 12:00 PM EST April 16, 2016 ~ Updated: Sun. 05:12 PM PST Apr. 17, 2016
Former Lima Police Department officer Justin Bentz is handcuffed and escorted from Allen County Common Pleas Court after being sentenced to 14 years in prison Thursday morning.


LIMA, OH — Justin Bentz, 28, has been stripped of his badge and the Job that goes with it. The fired Lima police officer learned Thursday that his freedom would also be taken away. Judge David Cheney sentenced Bentz to prison for the next 14 years for raping a 16-year-old girl. Bentz sat stone-faced throughout the hearing and had nothing to say. His attorney advised him to remain silent. His attorney said an appeal of the decision is being planned. Bentz will have to register and report in as a sex offender when he is released every 90 days for the rest of his life.

A letter from the victim's parents was read as a victim's impact statement. It expressed their concerns about their daughter's well-being in the future. The parents were concerned about how the crime could affect the rest of her life. They said it's been a horrible situation for her whole family to endure.

Cheney said police probably are more criticized today by various groups, sometimes unfairly, than during any time in history. However, Cheney said that Bentz' case is not one of those cases. Cheney said this was a clear case of a crime by an officer. The rape occurred June 11 at a home west of Lima where he lived with a roommate. Cheney said: "He was an adult over and above being a police officer. This girl looked like she was 12 years old and to somehow indicate one was mistaken about her age is on the preposterous side." Cheney said he was troubled by Bentz' position as a police officer. The judge said he was especially troubled by the fact that just hours before Bentz raped the girl: he attended a law enforcement class educating him about sexual assault; the effects of alcohol in such cases; and the pitfalls of prosecuting such cases.

Special Prosecutor Todd Schroeder asked for the maximum sentence of 22 years. He argued that there were too many factors that made the crime more severe from his position of trust. He pointed to the victim's age and the education just hours before on sexual assault. Schroeder argued: "He proceeded to do what he had just spent time studying what he cannot do. He gave her alcohol to the point this little girl could not even get off the floor." Schroeder said all Bentz cared about was his own sexual gratification. The prosecutor added that Bentz' efforts to protect himself after the incident and throughout the trial showed he only cared for himself and not the traumatized the victim.

Bentz' attorney asked for a sentence of no more than eight years. He wanted the sentences on rape and kidnapping to run concurrently (or at the same time). He argued both were part of one crime. Schroeder argued that Bentz had the victim hide in the closet to try to conceal the crime. The judge agreed with the prosecution, but imposed a 14 year sentence.

Bentz' attorney told the judge only two people know what happened that morning, the victim and Bentz. However, he continued, both gave completely different versions of the event. He said often times that indicates what truly happened was somewhere in the middle. The attorney continued: "He will have a lot of time to think about his actions on that morning." Kluge also asked Cheney to request Bentz receive special treatment in his placement within the state prison system. He argued Bentz is a former police officer convicted of a sex offense against a child. Any three of those factors often make life harder for an inmate with the other inmates. Cheney said the file would be documented for state prison officials to read.

A spokesman for the state prison systems said each inmate is assessed upon entry into the system. If there is a need for additional security, the inmate may be placed in a protective custody unit. The unit is not just for former police officers, he said.

Live Streaming!
Posted: 11:34 AM, April 17, 2016 ~ Updated: 02:22 AM, April 19, 2016

Franklin County, Ohio -- In February of this year, Marina Lonina, 18, allegedly watched as another teenager was raped by Raymond Gates, 29. Gates is a man that they had met the previous day while hanging out at the mall. Instead of trying to stop the attack or call for help, the Ohio teenager pulled out her phone. She launched the Periscope application and began to livestream the entire rape ordeal.

According to police, it wasn't until another of Lonina's friends got a notification of her livestream and began to watch what was happening that the authorities were notified of the rape. Both Lonina and Gates were soon arrested by police and charged with the rape, sexual battery, and kidnapping of a minor. On Friday, they both pled not guilty in a Franklin County, Ohio, court.

"You don't want to lose track of the fact that she's a high school student and she and her friend were clearly taken advantage of," Lonina's attorney Sam Shamansky argued in court. "She was swept up by the gravity of the situation and as she immediately told the police, she was filming in order to preserve, not to embarrass or to shame or to titillate anybody."

Franklin County prosecutor Ron O'Brien echoed Shamansky's assertion that Lonina aired the rape in an attempt to draw attention what was happening, but things took a dark turn when Lonina "got caught up in the likes."

When a person begins to stream something using Periscope, all of their followers are immediately notified about the new broadcast and encouraged to tune in. While viewing the livestream, people can then "like" what they see by hitting a button. Unlike Facebook, which recently rolled out a broader range of reactions conveying different emotions, Periscope users are limited to liking a stream with hearts.

Lonina's lawyer told The New York Times that his client recorded the rape in an attempt to collect video evidence of what happened and that she did, in fact, try to stop Gates. When pressed about what specifically Lonina tried to do Shamansky did not provide a clear answer, but said that his client was also a victim of Gates.

Both Lonina and Gates face at least four decades in prison if convicted. While Shamansky said that his client was also a victim of Gates, O'Brien insisted Lonina's refusal to call the police and her supposed reluctance to help her friend tell a different story. "For the most part," O'Brien described. "[Lonina] is just streaming it on the Periscope app and giggling and laughing."

This post has been updated to clarified charges against Lonina and Gates and the location of the alleged rape.

Sex Crime Pay!
Posted: 11:34 AM, April 15, 2016 ~ Updated: 10:22 AM, April 18, 2016

SAN JOSE, CA -- Former Santa Clara police Sgt. Thomas Leipelt, 46 and former San Mateo County Sheriff's Deputy Galen Underwood, 43 (pictured above, center) were sentenced simultaneously for unrelated sex crimes. The two disgraced ex-cops were sentenced in courtrooms down the hall from each other last Friday. The two life-changing dramas are rare in U.S. courts. The dramas played out on the crowded third floor of the west wing of the Hall of Justice. Multiple defendants accused of more minor offenses and their families milled about obliviously.

Leipelt was convicted of exposing himself in front of his girlfriend's co-worker. The sex crime occurred in the back room of a Santana Row boutique. The victim testified that Leipelt propositioned her while he was naked in the boutique's storage room. He was naked after having sex in the restroom with his girlfriend. His girlfriend also worked at the boutique as a clerk.



Leipelt (pictured above, center) was having a secret extramarital affair that started about a year earlier. He testified that he was simply urinating in the restroom behind the storage room after having sex with his mistress. This is when the clerk walked in on him. He said he apologized because it was an uncomfortable situation. He testified he did not apologize because he had actually exposed himself.

Prosecutor Lindsay Walsh had asked the judge for a 90-day sentence. This represented about half the six-month maximum. Leipelt's Defense attorney argued that more jail time would be pointless because Leipelt's life already is effectively ruined. Leipelt was sentenced to 45 days in jail. Leipelt covered his face to prevent a TV camera from capturing his reaction to the sentence pronounced by Judge Paul R. Bernal.

As of Friday Leipelt had already served 20 days. Bernal had had him handcuffed immediately after his conviction and led away by a bailiff to a holding cell. Leipelt will actually serve only two more days in jail. He receives double credit for time served. Leipelt will be released Monday (04/18/16). He will remain on probation for five years.

The conviction also carries an automatic requirement that Leipelt register as a sex offender for the rest of his life. He is eligible to petition the court to rescind the sex offender registration requirement after seven years. This is contingent on Leipelt having a perfect probation record.

Leipelt was fired by Santa Clara police last month. His termination came shortly after he was convicted. A Santa Clara County Superior Court jury convicted him last month. Leipelt spent 24 years as a police officer. The exact details of his departure are not public because of personnel protections.



Meanwhile and Down the hall ex-deputy Underwood (pictured above, center) learned his fate. Underwood lived in Gilroy at the times of his crimes. His secret life surfaced in the fall of 2013. Underwood was accused of secretly molesting a female relative in Gilroy for 6 years. The alleged molestation started when she was 11. The victim ended her years long ordeal by reporting the abuse to her guidance counselor. Underwood was arrested three days later. He has been in custody ever since. He was fired by the San Mateo County Sheriff's Department in 2014.

The case was tried by prosecutor Chuck Gillingham. Underwood was found guilty last summer of seven offenses. They included aggravated sexual assault; assaulting the victim with the intent of committing sodomy; and rape. Underwood was ordered to serve what is likely to be the rest of his life in prison. He was sentenced to 30 years to life in prison plus 38 years. Underwood's wife cried when Judge Vanessa A. Zecher imposed the mandatory sentence.



The Leipelt case marks the third time a Santa Clara police officer has been arrested or convicted in the past year. Officer Kiet Nguyen (pictured above, center) is a 25-year veteran. He was given probation after pleading no contest in December to misdemeanor shoplifting and possession of burglary tools. He was caught shoplifting a smart watch from a Target store in West San Jose. The crime occurred in May 2015.



Last month Officer Tyson Green (pictured above, center) was charged with running a chop shop and possessing stolen car parts. Green has been with Santa Clara police for 14 years.

Inappropriate Relationships!
Posted: Monday, March 7, 2016 1:56 pm ~ Updated: Thursday, April 28, 2016 12:28 pm

San Jose, CA -- An assistant track coach at an East San Jose high school who allegedly had inappropriate relationships with two students was arrested earlier this week, police said Thursday. Enoch Garcia, 21, of San Jose, was arrested Tuesday on suspicion of having sexual intercourse with a minor and lewd and lascivious acts with a minor, police Officer Albert Morales said.

The 21-year-old man was an assistant track and cross country coach at Mt. Pleasant High School for two years before his arrest, said Cari Vaeth, associate superintendent of human resources at the East Side Union High School District.

On Monday, a district employee contacted police to report an inappropriate relationship between a student and an assistant coach, later identified as Garcia, Morales said.

An investigation showed Garcia allegedly had a sexual relationships two students, ages 14 and 17, enrolled at the school, according to Morales.

On Tuesday, Garcia was interviewed by the police department's Internet Crimes Against Children/Child Exploit Detail task force and arrested, Morales said.

The suspect was booked into the Elmwood Correctional Facility in Milpitas, where he is being held on $200,000 bail, according to jail records.

Vaeth said: "In this case we have an employee who violated the trust of the district and the students."

Garcia is a 2012 graduate of the high school and was terminated from his position as a part-time coach on Monday, when a teacher reported the alleged relationship to the district, she said. In response, the district notified police and Child Protective Services, she said. The principal has addressed students in response to the arrest and counselors are available on campus for support, according to Vaeth. District officials are cooperating with the police investigation, she said.

ChildFeeler!
Posted: Tuesday, February 09, 2016 ~ Updated: Wednesday, February 24, 2016


Tyler Hormel, arrested by Madera County Sheriff''s Office on Monday and accused of sexual misconduct with a minor, has been fired from the Chowchilla Police Force, and charged with sexual misconduct.


CHOWCHILLA, Calif. (WCJB) -- A Chowchilla school resource officer is in jail after allegedly having sexual intercourse with a minor.

Tyler Hormel, 35, was arrested by the Madera County Sheriff's Department on Monday for allegedly having sexual intercourse with a teenager. "These are pretty spectacular charges, I don't know how else to put that," said Jay Varney, Madera County Sheriff.

Hormel is a Chowchilla police officer and school resource officer for the Chowchilla Elementary School District. Deputies say Hormel spent 12 years on the force and is now on administrative leave after his arrest. "The initial allegation was about conduct that occurred during December of 2015," Varney explained.

That alleged incident, according to the sheriff's office, involved a teenager. "The person is a student at a school in Chowchilla," Varney said. "Not currently at one of the schools that he oversees."




Inmate information for Homel posted on the Madera County website shows his seven charges ranging from oral copulation to rape by force or fear.

Varney would not give specifics on where the inappropriate activity took place because of its ongoing investigation, but he did credit the Chowchilla Police Department for reaching out to them immediately after being informed of what happened. "The police department contacted us as soon as they heard the allegations and immediately went to work on it," Varney explained.

The sheriff's department said it wants to reassure the community that none of the alleged incidents happened at any of the schools Hormel worked at it.

Duty Calls!
Posted: 11:34 AM, March 2, 2015 ~ Updated: at 04:22pm, March 2, 2015

SAN DIEGO, CA – Former San Diego police officer Christopher Hays was released from jail seven months early. Hays, 31, pleaded guilty to illegally detaining and groping women while on patrol duty. He pleaded guilty last August to false imprisonment and misdemeanor counts of assault and battery under the color of authority by a peace officer. At his sentencing, Hays apologized to the victims and his family for any pain he caused. "It's not something I'm very proud of," he said. Deputy District Attorney Annette Irving said Hays was banking on his belief that his victims would never tell what he did to them.

He turned himself in at the downtown courthouse Oct. 3, 2014 to begin serving his one-year sentence, which included three years of probation. As Hays began his jail term, his attorney told reporters his client could be out in six months if he accumulated enough good-behavior credits. He was released Monday morning from the San Diego Central Jail. San Diego Sheriff's spokeswoman Jan Caldwell would not disclose why he was released after serving five months of his year-old sentence.

San Diego Police Chief Shelley Zimmerman released a statement Monday:


"We were informed today that the Sheriff's Department released Christopher Hays from their custody early this morning. The San Diego Police Department has no input or authority over sentencing guidelines in any criminal case. We are focused on moving forward as a department in a collaborative partnership with all of our communities who we proudly serve."

Three women testified that they were groped and forced to perform sexual acts. The sex assaults occurred after they were contacted and searched by the four-year police department veteran. Hays resigned the day after he was charged in February 2014. A fourth woman also said Hays groped her after her arrest for shoplifting, according to SDPD Detective Cory Gilmore. Another woman, identified in court as "Jane Doe 4," told the judge she had trouble sleeping in her own bed after Hays followed her to her apartment and had her expose her breasts and told her to touch his crotch.

Hays' lawyer said his wife and their two sons planned to sell their house and move back to Arkansas, where he grew up.

Posted: 1:20 p.m. Thursday, April 24, 2014 - Updated: May 3, 2014 04:55 AM PDT



SAN DIEGO, CA — Three women who testified against Christopher Hays, a former San Diego police officer accused of sexual misconduct appeared to be telling the truth, even when it cast them in a less-than-favorable light, a judge said Wednesday. Two of the women said they didn't report the incidents because they were afraid no one would believe them. They told their stories only when contacted by detectives. The women, who admitted to heavy drinking or drug use around the time they crossed paths with Christopher Hays, said in a preliminary hearing that the officer touched them inappropriately and sexually during pat-down searches, leaving them feeling scared and violated.

The woman who first reported allegations of sexual misconduct against Hays testified she had been drinking heavily before her encounter with Hays. When asked how drunk she was on a scale of 1 to 10, she described herself as an eight.

Hays resigned from the Police Department in February, shortly after he was charged.

"Police officers occupy a unique position of trust in our society," Deputy District Attorney Annette Irving argued in court Wednesday. "As civilians we can all relate to the position of dominance that officers hold over us." She argued that Hays used that dominance to take advantage of the women, one of whom, according to testimony, he took to a secluded area behind a set of businesses and another he followed into her home and then into her bedroom. "There is no question that the defendant's actions in this case were sexually motivated," Irving said.




"I find that it was truthful and accurate," Superior Court Judge Charles Rogers said of the testimony, adding that none of the women appeared to exaggerate or minimize what they said occurred, even when doing so might have benefited them. The judge ordered Hays, 30, to stand trial on two felony counts of false imprisonment and three misdemeanor counts of sexual battery, stemming from incidents involving four women in October, November and December.



In light of the case against Hays, and other allegations of criminal activity against nine San Diego police officers since 2011, city officials requested an independent audit of the Police Department's hiring, training and disciplinary policies. Authorities announced last month that the U.S. Attorney's Office and FBI will conduct a parallel criminal investigation into misconduct at the department.


Hays' lawyer argued there were problems with the women's credibility. According to the testimony, one of the women had an extensive criminal history that included convictions for burglary, theft and prostitution. Another was a homeless woman who admitted smoking methamphetamine a short time before she met the officer. The fourth alleged victim, who is wanted on a warrant for second-degree burglary, did not appear at the hearing. Instead, her testimony was presented through a detective. Rogers said he could not assess her credibility, but the police investigation appeared to have been thorough.

The judge said he believed, based on the testimony, that the investigating officers "took great pains not to lead or suggest (to the women they interviewed) what the subject of the inquiry was going to be about." Rogers declined a defense request to reduce the felony counts to misdemeanors. As judges often do, he noted for the record that the standard of proof is much lower at a preliminary hearing than it is in a criminal trial. "I'm also mindful that lightning doesn't (normally) strike twice in the same place, and here we've got it striking four times," he said.

Hays is scheduled to be back in court for an arraignment May 7.

New Allegations!
Posted: 03/17/2015 02:55:26 PM PST - Updated: 03/18/2015 02:55:26 PM PST

SAN JOSE, CA -- Superior Court Judge JoAnne McCracken revoked bail Monday for San Jose police officer Geoffrey Graves, 39, who stands accused of rape. The judge had Graves taken into custody last week after the prosecution moved during his preliminary hearing to add new charges that exposed him to a possible life sentence. The ruling consigned him to jail until his trial on charges that could put him in prison for up to 53 years to life. The ruling by Judge McCracken was a devastating reversal of fortune for Officer. Graves had been free on $100,000 bail until last week. He posted the bail about a year ago after he was arrested for allegedly raping an illegal immigrant he met Sept. 22, 2013, on a disturbance call.

Graves and his supporters held out hope that the judge would relent Monday. However, Vega told the court that the officer will soon be fired, claiming his looming lack of employment also makes him a greater flight risk. McCracken sided with the prosecutor. The judge cited several factors for her decision to keep Graves locked up, including testimony by his ex-girlfriend, who is a San Jose police dispatcher, that he blew up at her more than a dozen times during their relationship, sometimes violently.

She held Graves over for trial on the original rape charge; on domestic violence charges he faced in connection with his ex-girlfriend; and on five new enhancements. As a result, instead of facing a maximum of 13 years in prison if he is convicted, he could be sentenced to 53 years to life. The enhancements include unlawful entry with intent to commit rape, being armed with a firearm and use of a firearm. The judge found that Graves in recent years has displayed a pattern of volatility, impulse control and violence. The judge concluded he now poses both a threat to public safety and a flight risk. "There is clear and convincing evidence that the risk of great bodily injury (to the alleged rape victim in particular and to the public) exists in this case," McCracken ruled.

She also cited a threat he allegedly made recently to a Safeway clerk in Gilroy. When the clerk declined to sell him a bottle of vodka in the middle of the night because of a state law prohibiting the sale of alcohol between 2 a.m. and 6 a.m., the officer allegedly said, "Why don't I just punch you in the (expletive deleted) face," then grabbed the bottle and threw down a $20 bill. According to a police report, he later lied about the incident to a police officer who stopped his car because it matched the description the clerk gave.

McCracken also noted that Graves lied recently to a pre-trial services worker who was weighing his suitability for release, saying he did not have a problem with drugs or alcohol even though he'd gone into rehab while he was active on the force. "There's a concern there," she said. "The defendant appears not to have any appreciation (of his addiction problems)."

The judge also noted that Graves' ex-wife had to get an emergency protective order against him within the past four years because he chased her down in a car and cut her off during an argument about whether their son, now 9, should go to public or private school.

"This is someone who has been law-abiding, a community servant," the judge said, noting that Graves has volunteered as a baseball coach and been a firefighter. "Then something happened in the last several years."

The late afternoon ruling came as a disappointment to Graves and his friends and relatives. About 20 relatives and friends showed up in court Monday morning to show the judge their support. However, there were no visible tears, unlike last week when Graves and his father sobbed as he was abruptly handcuffed and taken into custody. Last week, he was wearing a yellow jail shirt, a color indicating someone is on suicide watch. However, Monday, he clad was in a brown shirt, signaling he was in protective custody.

Graves remains on paid administrative leave.

Posted: 03/10/2015 02:55:26 PM PDT - Updated: 03/10/2015 06:55:26 PM PDT

SAN JOSE, CA -- Drifting off to sleep in a room on the third floor of the Marriott Hotel on Saratoga Avenue, the woman heard a knock at the door. The San Jose police officer, Geoffrey Graves, barged in. It was the same police officer who'd driven her to the hotel at her request. Officer Graves had responded to a call from her daughter that she and her husband were arguing. Tearfully, on the second day of the officer's preliminary hearing, she said he undid his gun belt, dropped it on a table and shoved her onto the bed. The only thing he said to her before sexually assaulting her with his bulletproof vest on, she testified through a Spanish interpreter, was "Crazy lady, crazy lady."

The woman who prosecutors contend was raped by the on-duty San Jose police officer last year testified Tuesday. "I didn't want to," she testified. She added that she told him that. She also claimed she pushed futilely with both hands against his vest-clad chest. Yesterday, Graves' former girlfriend, who is a San Jose police dispatcher, gave devastating testimony against him. This testimony included evidence that he liked to wear his police vest in bed with her during certain sex games. She also testified that he frequently blew up at her, cursing and yelling that she was crazy.

The alleged rape victim made some statements that are inconsistent with what she told detectives during cross-examination by Graves' attorney. The inconsistency centered on whether the officer took off any garments. It also included just how much English she is able to understand and how long the alleged assault took. The defense attorney tried to press the alleged rape victim on why she didn't report the alleged sexual assault until three weeks later (when she was arrested for a DUI). "I still have a lot of fear," she said in a strained voice. "He's a police officer and ... and they are supposedly out there to protect you.'' At the end of the day under questioning by prosecutor Carlos Vega, the woman broke down and said she was too scared, embarrassed and afraid to tell anyone.

Defendants typically do not present their version of events at the preliminary hearing stage. Superior Court Judge JoAnne McCracken's decision on whether to hold Graves over for trial is largely based on the testimony. The hearing is set to resume Wednesday afternoon. Graves, 39, has pleaded not guilty to the alleged Sept. 22 rape. He says the sex with the woman was consensual. He also denies committing two felony counts of domestic violence for allegedly roughing up a different woman (his former girlfriend). He has been on paid administrative leave since he was arrested in late March and posted $100,000 bail.

Posted: 03/09/2015 12:55:26 PM PDT - Updated: 03/10/2015 12:55:26 AM PDT



SAN JOSE, CA -- Monday was the first day of San Jose police Officer Geoffrey Graves' preliminary hearing. Graves, 39, is charged with one felony count of raping a woman he met on a disturbance call and two felony counts of roughing up his ex-girlfriend. He has pleaded not guilty and is free on $100,000 bail. Graves would face up to 12 years in prison if convicted of the current charges. He has been on paid administrative leave since his arrest last March.

On Monday, Graves rejected an offer by the Santa Clara County District Attorney's Office to plead guilty or no contest as charged, or face the possibility of even more serious allegations being added to the criminal complaint. Prosecutor Carlos Vega warned Graves that the consequences could be worse if Superior Court Judge JoAnne McCracken holds him over on the existing charges. It is expected that Graves will be held over for trial on the current allegations. "There is no guarantee that the (charges) will be exactly the same," Vega said in court. "The District Attorney's Office is exploring some serious allegations." Vega declined to elaborate on the possible new charges. However, legal experts say prosecutors could add a gun enhancement against Graves. He was armed with his department gun at the time of the alleged sexual assault. A gun enhancement could potentially extend his maximum sentence to life in prison.

The rape charge against the officer stems from a Sept. 22 family disturbance call. The woman is in the country illegally. She did not report the incident until she was arrested three weeks later on suspicion of drunken driving. Prosecutors have said they have DNA evidence bolstering the sexual assault charge. They also say the woman never requested nor was given leniency in exchange for reporting Graves. She pleaded no contest to the DUI charge and was sentenced to three years' probation; nine days in county jail; eight days on the weekend work program, most likely cleaning up freeways; and if she violates probation three years in prison . She also was ordered to pay fines and fees of about $1,900. She has no prior criminal record, according to court documents.

Court documents indicate the sexual encounter between the woman and Graves came after police responded to a call about the argument she and her husband were having. No arrests were made during that call. She chose to stay at a nearby motel that night where she had worked as a maid and was escorted by two officers, including Graves. Investigators have said the woman checked into a room. Eventually one of the officers left to answer another police call. However, Graves stayed behind. After waiting a short time, police said, Graves returned to the woman's room, overpowered her and "forcibly engaged in sexual intercourse with the victim before leaving the hotel approximately 10 minutes later." He took off his shirt but wore his bulletproof vest. Investigators confiscated the vest from his police locker.

Graves' ex-girlfriend testified on the first day of his preliminary hearing. In court Monday morning, Graves' former girlfriend testified that when they first began dating in late 2009, they seemed to have a lot in common. She is a San Jose police radio dispatcher who was going through a divorce and he was also newly separated, she said. The alleged rape victim's accusation against the on-duty Graves, included her claim that he assaulted her while wearing the cumbersome bulletproof vest. Many cops are said to dislike even having to put the vest on for work. She testified that he frequently wore the vest in bed with her while they played certain sex games. "He kept his vest on a dozen times," said the woman. The ex-girlfriend's identity was not released by the judge. Her testimony lended more credence to the alleged rape victim's account.

The ex-girlfriend testified that Graves started losing his temper at her frequently during their 3 1/2 year relationship. She estimated he cursed and "put his hands" on her about 12 times. She said the arguments often took place in a back room at his mother's house in Gilroy, where he was staying, or in her Morgan Hill home. Graves prevented her on more than one occasion from leaving a room by pushing her down on the bed or blocking the door with his body, she testified. Once when she was trying to drive away, he "ripped" the keys out of her hand, cutting her left index finger, she said.

The woman who says he raped her also reported that he threw her down on the bed and prevented her from leaving the motel room. The day the woman says she was raped, Graves came home from work hours late and abruptly began moving out, his ex-girlfriend said. "He started crying," the dispatcher said. "He seemed to be rambling. He said, 'Things are not working out between us. It's not you, it's me.' "

Under cross-examination by Graves' lawyer got the woman to acknowledge that the officer had reason to be upset because the couple had discussed moving in together full time, but she didn't want to. "I was not confident," she testified, "that him moving in was 100 percent a good idea. Because of his anger ... I was not sure meshing our lives closer together was a good idea for our children."

The alleged rape victim is scheduled to testify Tuesday.

Posted: 4:48 pm, Wednesday, May 14, 2014 - Updated: 5:48 pm, Wednesday, May 14, 2014

California -- San Jose police Officer Geoffrey Graves, 38, a six year veteran, has been previously charged with raping a woman. Graves is now facing new domestic-violence allegations involving a former girlfriend. He was charged Tuesday with two felony counts of domestic violence for separate incidents involving a former girlfriend. In the first incident in December 2012, Graves fought with his then-girlfriend over a set of keys. She ended up cutting her hands, said Carlos Vega, a Santa Clara County deputy district attorney. In a second incident between March and June 2013, Graves kicked a door the same woman had tried to close during an argument. The door hit her in the face, cutting her lips, the prosecutor said. Graves pleaded not guilty in Santa Clara County Superior Court to those charges.

Graves previously pled not guilty to a charge of rape in the case of the woman who had been arguing with her husband. In that incident, authorities said Graves and three other San Jose officers responded to a family disturbance involving a married couple. The officers determined that both spouses had been drinking and had argued, but that no crime had occurred. The woman, who works as a maid, spent the night at a hotel where she had previously been employed. After falling asleep in her room, she awoke to a knock, opened the door and was forcibly pushed onto the bed by Graves, police said. Graves, who was still on duty, took off his uniform with the exception of his bulletproof vest and raped her, authorities said.

The woman reported the incident in October to the California Highway Patrol after officers with that agency arrested her on suspicion of drunken driving, Vega said. She pleaded no contest in that case. There was no evidence that the woman made up the allegations against Graves in exchange for leniency in her DUI case, the prosecutor said. "It is imperative that the community knows that our office treats these incidents the same, regardless of the perpetrator," Vega said.

"Trooper of the Year!"
Posted: 12/26/2014 10:08 PM ~ Updated: December 28, 2014, 8:02 PM PST

MAINE — Officer Andrew Demers worked as a police officer for 26 years with the Maine State Police. He received the "Trooper of the Year" award twice. He was one of the most highly "decorated" police officers in Maine's history. Police supporters trusted him. He was a so-called good cop. He was a model of what faithful police wives have in mind when they say "Yeah but some cops are GOOD!"

Officer Demers was arrested for gross sexual assault (of a child). The child was only 4-yrs-old. Officer Demers admitted to sexually assaulting the child multiple times. Demers was facing 30 years in prison. However, his attorney was able to get that charge dismissed. Officer Demers began "crying" as he pleaded guilty in a courthouse to molesting the 4-yr-old child. Despite pleading guilty to sexually assaulting the child, the courthouse was packed with police officer supporters, police wives, and those who kept defending him by referring to his "exemplary" behavior as an officer.

The child's parents sat silently on the other side of the courthouse. "He took my little girl's innocence," the child's mother stated. The parents wanted a sentence of at least eight years. Demers' defense attorney claimed that Officer Demers was already punished because his reputation was ruined and because he brought heartache to his family. "Officer Demers is, by every single account, the last person that anyone ever expected would be involved in an offense like this and this alone speaks volumes about who he is, as he has lived his life in a way that is the farthest cry from behavior at issue here than one can imagine," his attorney wrote. "There are also very real, significant concerns about Andy's safety while incarcerated in the custody of the Department of Corrections," he added. The attorney requested that Demers be allowed to serve a lesser sentence in the county jail instead of prison.

The judge rejected that request. "Crimes like this come from a dark place within a person that are often buried deep within and unknown," the judge said. Demers, the "good cop" has been sentenced to prison for only four years. He and may get out sooner because of good behavior. Officer Demers will pay just $5,000 to the child, a tiny fraction of what he made as a police officer, funded by American taxpayers. Some argue that Demers has been treated as if he's the victim.

Officer Demers at one point pulled a handkerchief from his suit to "wipe tears" from his eyes in front of the court room. Now that he's been caught, one wonders if he ever shed one tear as he molested this poor child over and over again! Some might question whether Demers feels any remorse for what he did to this helpless child. Part of Demers' defense was that his actions were "out of character" and were caused by all of his stress working as a police officer. In all Officer Demers will spend only two years in prison. As he walked out of the courthouse, a reporter tried to ask him a question but he would not answer.

Christmas Day Rape!
Posted: 12/26/2014 10:08 PM ~ Updated: December 28, 2014, 8:02 PM PST

Milan, New Mexico -- James Watters, a Milan police officer and his friend Jessie Terrazas were arrested and jailed Friday. Both are charged with rape. The alleged Christmas Day rape happened in Grants. The two towns Grants and Milan sit about 4 miles apart. According to police reports, the case connects the two towns -- and their police departments -- in more ways than one. Calls to Grants Police were not returned.

New Mexico State Police investigators claim, an off-duty Watters, his friend Jessie Terrazas, and a third man (a Grants Police sergeant) picked the 20-year-old female victim up in Watters's car. They drove to Grants High School where they drank together. The victim told police all three men "... continuously asked her to perform oral sex..." The requests came after the men claimed to have received sexual text messages from her. However, the victim told police she told them "no." The victim claims she said something to the affect of: "[t]his is rape." That's when that third man (a Grants Police sergeant) asked to go home.

According to police investigators, Watters and Terrazas kept the victim in the car and drove to the NMSU Grants campus. Once there, the victim told police "Watters pulled her hair forceably, pushing her mouth..." to perform oral sex. Watters and Terrazas are now charged with rape. Officer Watters is on paid leave from the Milan Police Department pending the investigation.

Officer Watters' sister Chandra Wejs was at home in Grants on Christmas morning when police came to the door to arrest her 26-year-old brother. "They think that they can sleep with every girl and do whatever they want. That's every cop in this town," said Wejs. Wejs told media sources she believes someone else should be there, too. "There was another police officer involved," said Wejs. "I'm not saying that he's guilty or they're guilty, but if you were all in the same car together, you should all be sitting in jail together," said Wejs. "The girl was apparently claiming rape before he left, that's why he went home," she said.

Wejs wants to know why that third man (a Grants Police sergeant) faces no charges. "I don't care if you sleep with the whole town and you say no once. No means no," said Wejs. Wejs says her brother admitted to her he had a sexual encounter with the woman. However, she believes he's innocent of raping her. "They could have plenty of women," she said. But if Watters and Terrazas are guilty -- she says -- they shouldn't be in jail alone. "All three of them should be in the same spot if they were all involved," she said.

Police say the man who asked to be taken home is a Grants Police sergeant. He told police he was "...transported to his residence by his request upon hearing the word 'rape.'" He did not answer the door at his Grants home on Friday. New Mexico State Police chief Pete Kassetas Friday told media sources that investigators simply did not have enough evidence to charge that Grants Police sergeant with anything in connection to this case.

"known female prostitutes"
Posted: 21 December 2014 10:20 PM MST ~ Updated: 21 December 2014 09:20 PM PST

Dallas, TX -- A veteran Dallas police officer is accused of using his authority to get a woman to perform a sex act while he was in uniform and in a squad car Sunday, according to court records.

David Kattner, 47, was arrested early Sunday and charged with sexual assault. Dallas police say the 26-year officer contacted "known female prostitutes" and compelled them to engage in sexual activity while he was working an extra job.

Kattner, of Dallas, remained at the Dallas County Jail on Sunday afternoon. Bond was set at $50,000. Jail records did not list an attorney.

Kattner, who is assigned to the northeast patrol division, has been placed on administrative leave, pending an investigation, the department said in a news release.

An arrest affidavit states Kattner sexually assaulted a woman three times, but does not say whether she is a prostitute. It states that Kattner was wearing his Dallas Police Department uniform and driving a marked police car at the time of Sunday's attack.

About 1:20 a.m., Kattner called the woman and told her to follow him to the 9700 block of Webb Chapel Road, the affidavit states.

He had her perform a sex act while one of his hands was on his duty weapon, the affidavit states.

Detectives in the area saw Kattner and the woman. They stopped the woman as she was leaving and interviewed her. She told them Kattner had assaulted her twice before, the affidavit states.

Kattner showed the woman her outstanding warrants and told her he knew where her daughter lived, the woman told police.

She said she believed Kattner's statements were threats to her and her daughter's safety if she didn't comply with his demands, the affidavit states.

Detectives are trying to determine if there are more victims. They asked that the officer's photo not be released during the investigation.

Young Chick-fil-A!
Posted: Wed., Nov. 19, 2014 at 6:00 AM ~ Updated: Fri., Nov. 21, 2014 at 6:00 AM

Houston, TX -- Ruben Anthony Carrera, a Houston police officer, is out on $50,000 bond after being arrested. Police allege that he raped a teenage girl he met while she was working at a local restaurant. Carrera has been charged with sexual assault of a child under 17. The charge is a second-degree felony. According to court documents allegedly admitted to having sexual contact with the 15-year-old victim he met at a Chick-fil-A restaurant.

A co-worker at the fast-food place reported the sexual contact to police. The co-worker reported seeing Carrera hugging and kissing the girl on multiple occasions at the restaurant. "I figured he wanted more; she's a minor, she's not supposed to. They came in like a normal couple and left in a patrol car. Pretty much he would go take her home, just bring her back," the coworker told media sources. The girl later told investigators Carrera sexually assaulted her in her bedroom. She claims he only stopped because he received a call over his police radio. The victim told investigators that Carrera was wearing his police uniform during the incident.

Carrera admitted to having a "dating relationship" with the victim. He reportedly admitted knowing she was only 15 years old. The officer also admitted to kissing and hugging the girl, and told investigators that he visited her house multiple times. Neighbors of the victim told media sources that they would often see the patrol car backed into a certain spot, where it would stay for hours at a time. "I would see his police car there from time to time. But at first we thought he was investigating a crime. We would come out of our house sometimes and would see the car and say, 'Holy cow, what's going on?'" said one neighbor.

Carrera is on paid administrative leave from his position at Central Command. He has worked for there for the past two years. The officer could face up to 20 years in prison if convicted.

Gulfport!
Posted: Oct 31, 2014 10:09 AM PDT ~ Updated: Nov. 11, 2014 5:09 PM PST

GULFPORT, MS (WCJB) - Former Gulfport Police officer Mario Hill was arrested Friday morning on a charge of attempted sexual battery. Harrison County Sheriff Melvin Brisolara said the alleged incident happened while Hill was on duty with the Gulfport Police Department. According to court documents, on June 8, Hill was giving two females a ride from the intersection of Beach Boulevard and Mocking Bird Lane to the Motel 6 on Highway 49. The documents say Hill took a turn down Johnson Road and exited the vehicle. That is when he allegedly pulled the victim out of the back of his patrol vehicle and attempted to sexually assault her. Hill continued to grope the victim until the incident was interrupted by another law enforcement officer from another agency who happened to turn onto the road. Hill allegedly pushed the victim back into his vehicle, and dropped the two women off at the Motel 6.

Gulfport Police Chief Leonard Papania in a press release Friday afternoon said: "On June 8, 2014, the Gulfport Police Department received information that alleged an on-duty Gulfport Police officer, later identified as Mario Hill, had engaged in inappropriate conduct with a female who was a passenger in his police vehicle. The female was not under arrest." Papania said at that time, he started an internal investigation of the allegation and reassigned Hill to non-enforcement duties. He also says he notified the District Attorney's Office. "During the initial internal investigation, which was evaluating potential policy violations, it was determined that a criminal investigation was warranted," said Papania.

Officials say that's when the Harrison County Sheriff's Department began a criminal investigation. The Federal Bureau of Investigations Gulfport Office was also notified at this point. Hill resigned from the Gulfport Police Department on June 24.

Guam!
Posted: Sep 18, 2014 12:38 AM PDT ~ Updated: Sep 20, 2014 06:24 PM PDT

Guam (U.S. Protectorate) - Assistant Attorney General Chris Odoca announced another prostitution case involving a man in blue has been opened. "This involves a police officer who using his appearance of authority while in uniform driving his patrol cruiser used that authority to victimize a member of our community. And he did this for his personal gain and his sexual gratification." Odoca presented these and other arguments before a magistrate's judge this afternoon in support of a $500,000 cash bail for Officer Paul John Santos. "The people have, among other things, surveillance tapes that put the defendant at the scene of the crime and we also do have some admissions made by the defendant himself," Odoca continued. "On top of that, Your Honor, we're also concerned for the safety of the community."

An Attorney who represents Santos requested the court lower the bail amount to no more than $30,000 but was denied. "There is no actual physical evidence or proof of any type of force or injury, so the allegations of anything but consensual sex is going to be difficult which means their likelihood of convictions is likely on misdemeanors. The complaint is basically a prostitute making claims against a police officer. There's no actual threats of violence or anything," he asserted.

Santos has worked as a Guam Police Department officer for the last eight years. It was last night that he was arrested and charged with first degree criminal sexual conduct and second degree criminal sexual conduct. Both were charged as first degree felonies. Santos was additionally charged with official misconduct and abetting prostitution. Both were charged as misdemeanors. Officer Santos was picked up by law enforcement authorities as he was getting off a flight from the Philippines at the Guam International Airport.

According to the magistrate's complaint, on September 2nd the FBI received a complaint from a 31-year-old woman. The woman alleged she was forced to have sex with Santos the day before at the Ypao Hotel in Tumon. She told the FBI she had lost her job as a dancer at a local establishment. The job loss prompted her to place advertisements for her sexual services on the Internet. One man who responded to her ad identified himself as "Frank Smith." He requested for an appointment on September 1st at 1:30 in the morning, but was instead scheduled to 2 a.m. because of a prior appointment.

Following her 1:30 appointment, the victim heard a knock on the door. The visitor identified himself as "Frank". When she opened the door, she observed the man was a police officer from the insignia on his sleeve. The woman assumed she was busted for prostitution. She broke out in tears. The man in uniform then took out his phone, showed the woman her ads on the Internet. He then said: "Do you know if I take you to jail right now you'll never go home and see your family." Court documents state the woman cried even harder as she observed the officer look around the room before he said "we'll work something out." The woman alleges Santos forced her to perform oral sex and then raped her. After intercourse, Santos allegedly took down her cell phone number and told her "I can keep you safe as long as you stay on my good side."

Following the complaint, investigators with the AG's Office reviewed the hotel's surveillance tapes which place Santos at the scene. The video showed Santos in his uniform. He was also driving a police cruiser on the night of September 1. Initially Santos denied such allegations but later claimed he was "working on a prostitution sting." He also admitted to having sex with the woman but did not pay for it. However Santos' supervisor said Santos was not involved in any investigations at the Hotel Ypao because it was outside his assigned patrol area.

The police also noted that "Frank Smith" is also the name of a police officer who was killed by a drunk driver while on duty several years ago. The Tumon-Tamuning Precinct was renamed in his honor. During today's hearing Assistant AG Odoca accused Santos of besmirching the name of the fallen officer.

During a press conference this morning at the Attorney General's Office, Police Chief Fred Bordallo said that he will cooperate fully with the investigation. "It also sends a message to the men and women of the Guam Police Department all our sworn officers that they have a trust to hold the badges they have as a law enforcement officer - they are held to higher standards they should have the honesty and comply with the law and they are not above the law. We fully support any effort to make sure that justice is done for the victim," he said.

Santos' next court appearance is slated for September 26, 2014.

Metro Sex Predator!
Posted: 3:13 p.m. CDT June 26, 2014 ~ Updated: Jun 26, 2014 03:10 PM PDT

Nashville, TN -- The decommissioned Metro police officer accused of raping his ex-girlfriend will leave his post after a 29-day suspension.

Lt. Curtis Watkins, 36, sent his letter of resignation effective the end of his suspension to police on Thursday, according to a release from the Metro Nashville Police Department. He was arrested on June 13 after a Davidson County grand jury indicted him on three counts of rape during a two-year period.

Watkins was decommissioned from his position on January 27 after the alleged victim contacted police with her concerns. The suspect was subject to two Metro investigations about the matter at the time of his resignation, police said.

Before his decommissioning, Watkins worked in the Investigations Unit at Metro's Madison precinct. He was a 15-year veteran of the police department.

Watkins remains free on $100,000 bond. His next appearance in court is scheduled for August 6.

No Hu-Manatee!
Posted: 9:47 am, June 23, 2014 ~ Updated: Monday, June 23 2014, 11:49 PM PDT

Eagle River, Alaska -- Federal agents arrested Joseph Keenan May, 60 (pictured above, center) a former Florida, Manatee County sheriff's deputy. May has been a wanted fugitive on the run for the last 23 years. He avoided trial over charges of raping a six-year-old. May was arrested on charges of raping a 6-year-old girl in 1990. However, he fled the county even before the trial. May was finally arrested by FBI agents in Eagle River, Alaska. Following the arrest, the FBI found a large cache of firearms and ammunition in May's home and vehicle. He had been living under the false identity Michael Camp, his stepbrother who died in the 1970s.

"According to the indictment, May has been living under the identity of a stepbrother, Michael Camp, who died in his teens in the 1970s in Pennsylvania," a release from Federal authorities stated. May has also been charged with aggravated identify theft as he used his dead stepbrother's Social Security number to apply for an Alaska driver's license in 2009 and unemployment benefits in 2013. Assistant US Attorney Thomas C. Bradley told media sources that May must have been really careful to avoid any brush with the law so far, including getting fingerprinted even for a job. "I've done a lot of cases with fugitives; people who have been on the run for two, three years, even 15 years. But for the type of charges he has, this is the longest I've ever seen," Bradley said.

Law enforcement authorities are surprised on how the former police officer was able to hoodwink investigating agencies for so long. Although a statewide arrest notice was issued against May in 1993, he until last Friday, had never been apprehended by any law enforcement agencies in the country. It was only recently that the FBI agents, while running cross-references, found a resemblance in the pictures used in May's Social Security number and his brother's. On further investigation, the FBI found that Camp was long dead and it become clear that both Camp and May are now one person.

May will be imprisoned for life for the rape charges, while for the charges of identity theft, he could be sentenced to at least 12 years.

Rape in Corrections!
Posted: Saturday, June 21 2014, 04:31 PM EDT ~ Updated: Sunday, June 22 2014, 04:31 PM PDT

Ogden, N.Y. -- An Albion corrections officer was arrested Friday for third degree rape. New York State Police said John M. Randolph, 49 (pictured above, center) was arrested for Third Degree Rape and Official Misconduct. After a one month investigation, NYSP discovered that a relationship developed between Randolph and an inmate inside the Albion Correctional Facility. The relationship then turned physical while the inmate was outside on a work release program. Randolph and the inmate had sex multiple times in the Town of Ogden. The Corrections Officer was arraigned in Ogden Court, and remanded to the Monroe County Jail with $2,500 bond. Randolph is expected to return to court on June 23 at 2 p.m.

Speechless Consent!
Published: June 18, 2014 5:53 PM PDT ~ Updated: June 19, 2014 3:43 PM PDT

SACRAMENTO, CA - (WCJB) — Prosecutors say former Sacramento Police officer Gary Baker admitted he had sex with a 76-year-old woman multiple times. His attorney says the woman, a disabled stroke victim, welcomed the relationship with Baker. Baker didn't want to talk about the case. However, his attorney had plenty to say. "The witness could not demonstrate that she understood the questions nor could she communicate in an intelligible fashion," his attorney said.

Prosecutors say starting in 2010, Baker raped the elderly victim multiple times. He was arrested after one of her family members became suspicious and set up a surveillance video camera. Footage shows Baker visiting the home.




Baker's attorney says that's true. "Mr. Baker went to the house and knocked on her door," she said. Police say they later got a statement from the victim saying she had been raped. Baker's attorney calls the elderly woman's statements "unreliable" because the stroke victim has trouble speaking. She says the woman's family helped piece together a police statement. "And instead what you have is family members who seek to interpret instead of using the words of the individual," she said.

But prosecutors submitted even more compelling evidence—Baker's DNA was found in the victim's bed and on her body.

"Well certainly there is evidence that they had an encounter together," Baker's attorney said. She says the rape charges should be thrown out, because she contends the disabled stroke victim and her client were actually lovers and the sex was consensual. But the judge ordered the case to trial. Jury selection is set for August, and the trial will likely begin in September or October.

Benson!
Published: 5/30/14 2:14 pm PDT ~ Updated: 5/31/14 9:30 pm PDT




Anderson, CA -- Former Anderson Police Officer Bryan Benson took a plea deal in U.S. District Court today that will require him to serve five years in prison, he was facing life in prison.

Benson, 29, was accused of raping a Millville woman he arrested for DUI in the back of his patrol car in May 2010. He was originally charged with kidnapping to commit rape, forcible rape, rape by threat of authority to arrest or deport, kidnapping, sexual battery by restraint, bribery and assault by public officer by the Shasta County district attorney's office in August of 2010.

In September of 2011 Benson took a deal in which he pled guilty to felony assault and a misdemeanor count of lewd acts in public. He was sentenced to a year in jail and three years' probation.

Following his year in jail Benson was indicted by a federal grand jury in December 2012 on charges that he allegedly deprived the woman of her constitutional rights.

Resigned in Memphis!
Posted: 4:04 pm, May 28, 2014 ~ Updated: 06:31pm, May 29, 2014

MEMPHIS, Tenn. — Stephen Feinberg, a Memphis police officer charged with molesting a girl, has quit the force. Feinberg is charged with aggravated sexual battery, statutory rape by an authority figure, and sexual battery by an authority figure. Prosecutors filed charges against 33-year-old Feinberg last week. They say he molested the girl for about five years. Police say the victim is now 17 and opened up about this abuse, which she says happened in multiple houses Feinberg has lived in over the years.




According to the police report, the Department of Children's Services got an anonymous tip that Feinberg was sexually abusing the girl. During a forensic interview, she told police it was true. Investigators say he started touching her when she was 12 and by the time she was 14, he started having sex with her.

Police immediately suspended him, but wouldn't confirm if he quit because of the charges. Feinberg, who joined MPD in 2007, paid $40,000 to get out of jail Saturday. Dr. Jeffery Freiden is a licensed counselor who treats sex offenders in Shelby County. He says, if convicted, Fienberg could be spending years in prison because of how young the victim was when he allegedly started to abuse her.

Determined in Memphis!
Posted: 4:57 pm, May 7, 2014 ~ Updated: 06:31pm, May 29, 2014

Memphis, TN -- Darrell Malone was recently fired from the Memphis police department. MPD fired him after he was accused of flashing a gun at Michael Montgomery. He also stood accused of using the 911 call center to get Montgomery's cell phone number to threaten him. "It was a complete abuse of power," said Montgomery. "Did you harass that man?" asked a reporter. "No, ma'am. I did not," said Malone as he entered court in early 2014. After going to trial, a jury found it didn't have enough evidence to convict. Malone was found not guilty of harassment in February.

"I forgive Michael for lying on me and thank God it all worked out," Malone said after he was found not guilty. He vowed to get his job back. After being found not guilty of harassment, he applied to get his job back. However, he won't be getting his badge back any time soon. Malone now faces even more serious charges. A grand jury indicted Malone Tuesday for allegedly attacking a woman in 2013. He is accused of taking a 20-year-old woman back to his Cordova apartment and attacking her.

Prosecutors say it happened in April 2013, about two months after he lost his job as a police officer. According to court documents, Malone met his victim at Oak Court Mall. They became casual friends, but prosecutors say he eventually took advantage of her. Malone has been subsequently charged with rape. Now indicted for rape, he may not get a chance to ever wear his uniform again. Malone's request to rejoin the Memphis Police Department is on hold while the courts determine if he's guilty of rape.

Those who know Malone say his big smile hid a long string of accusations against him. While as an officer, Malone was accused of violence. "He got very verbal," said a man who filed a complaint against Malone with the Internal Affairs Bureau. "He pulled his stick out and threatened to hit me in the face." A woman also told Internal Affairs he roughed her up when she was pregnant. "He grabbed me so aggressively," said the woman. It took Montgomery coming forward to get Malone fired from MPD. "It was 26 seconds long of him telling me I needed to watch my back," said Montgomery about the phone call he received from Malone.

Malone is currently out of jail on a $50,000 bond. He's due back in court on June 10.

????!
Posted: December 13, 2013 - Updated: 5:48 pm, Tues. May 27, 2014

MEMPHIS, TN (WCJB) - On December 26, 2013, officers received a complaint from a concerned citizen who located a cellular phone at a business. Upon looking through the phone, the complainant observed several images of children involved in sexual acts with unknown adult males.

After receiving information from the complainant, Memphis Police Department Internet Crimes Against Children investigators obtained a search warrant for the cellular phone and observed the graphic images.

A thorough investigation was conducted leading investigators to the owner of the phone, 26-year-old Matthew Ashmore, who is also a Memphis Police officer. Investigators immediately took action to locate Ashmore and placed him under arrest. Ashmore was subsequently charged with Sexual Exploitation of a Minor.



"It really sickens me to find that someone who has been sworn to protect the citizens and uphold the law would prey on our innocent children", said Director Toney Armstrong. "Let this be a reminder to anyone partaking in such abominable behavior. We will prosecute you to the fullest extent of the law."

Matthew Ashmore has been employed with the Memphis Police Department since July 2009. He is currently assigned to South Main Station and has been relieved of duty with pay pending the outcome of the administrative investigation.

This investigation is ongoing.

Cold Villian!
Published On: May 07 2014 12:25:05 PM PDT - Updated On: May 07 2014 06:31:52 PM PDT

SPOKANE, Wash. - Scott L. Arms, a former Colville Police Officer has been arrested in Chelan County and charged with Rape of a Child in the First Degree. Arms was booked into the Chelan County jail, his bail set at $25,000. As of Wednesday morning, he had been released.

According to court documents, the alleged victim told her middle school counselor about the incident she says took place at a Wenatchee home in January. The alleged victim then relayed the same story to investigators with the Chelan County Sheriff's Office. She says she was watching a Seahawks game with Arms when he sexually assaulted her.

According to court documents, the young woman told investigators that she didn't come forward because she was "very fearful and did not know what to do, especially since Arms was a police officer." At the time of the alleged incident, Arms was a Colville Police Officer. Court records show the girl told police she came forward in April because she found out Arms was quitting his job in Colville and was going to be in Wenatchee more often.




When confronted about the incident, Arms told investigators he wasn't sure about the allegations, but knew they had something to do with unwanted touching. Court documents show he told police, "I don't know if I pinched her butt or what."

Arms told police he has a good relationship with the girl, believes she's an honest young woman and doesn't lie. When asked why he thought she would make these allegations, Arms responded, "Because she has a crush on me." The victim said she liked Arms "and didn't want to see him get in any trouble... but she does not want to be alone with him anymore."

The alleged victim's mother, who has a personal relationship with Arms, told police she believes her daughter is making up the allegations. But, according to the investigator on the case "school personnel, friends, her brother and her neighbor say [she] is a very well adjusted and honest young woman." Court documents cite several people as saying, "If she said it happened, then it happened."

Arms was arrested Monday and booked into the Chelan County Jail on child rape charges. He's been ordered to stay at least 300 feet away from the alleged victim at all times. He'll be in court to enter a plea on May 19.

Colville Police Chief Robert Meshishnek said Arms resigned from the police department on April 30.

Correction DNA!
Posted: Thursday, May 1, 2014 - 6:56 AM EDT | Updated: Friday, May 2, 2014 - 12:56 AM PDT

Hartford, Conn. -- Hartford police say DNA indicates that corrections officer Kelvin Grisales, 30, arrested last month for allegedly raping a prostitute, is responsible for at least three similar incidents. He was initially arrested last month, accused of assaulting a woman on Huyshope Avenue in Hartford. Grisales was charged today in connection with a brutal attack on a prostitute in March 2012. The 2012 case was closed until last month, when a DNA match connected the Hartford case to two cases in New Britain. The victim in the 2012 attack told police Grisales picked her up near Park and Zion streets in Hartford and took her to a darkened area of Constitution Plaza, where he allegedly beat and raped her repeatedly, according to the arrest warrant. The victim in the 2012 attack identified Grisales from a photo array, saying, "I am 100 percent that this is the guy that raped me," according to the warrant.




The two police departments formed a task force in an effort to identify a suspect. Police say Grisales is the man they're looking for. He was arrested in connection with the Husyhope Avenue attack just two weeks after the task force was formed, and investigators called him in for questioning. According to the arrest warrant, Grisales initially denied involvement in the violence, saying, "I would never do something like that." But police said Grisales ultimately confessed. "Man, I know my life is over right now," Grisales is quoted as saying in the arrest warrant.



"He's charged with kidnapping, sex assault in the first degree and a myriad of other charges," a defense attorney said regarding the new charges brought Wednesday. In addition to the sex assault charges, Grisales is accused of impersonating an officer, because the victim told police he showed her his badge, claiming to be an undercover officer. "They're very serious. They're very ugly." However, Grisales' attorney says his client has a different account of the incident. "He denies force," the attorney explained. "He admits to the sex; there is DNA evidence, and perhaps video evidence."

"If I believe my client, and at this point I have to, there was no force, no weapons and no compulsion," the attorney said, adding that Grisales did admit to patronizing prostitutes. The attorney acknowledged that his client may soon be spending more time on the other side of the bars. "I understand there are more cases coming down the pike," the attorney said. "We'll have to wait until they all come out and see where we are."

Grisales was formally arraigned today. Friends and family members wept when he appeared in court but did not comment following the arraignment. He's expected to face charges in connection with the two New Britain cases as well. Grisales remains behind bars and is due back in court June 10. Grisales began working at the corrections facility in 2008 and has been placed on administrative leave pending the outcome of these cases.

Pronounced Tears!
Posted: Thursday, April 21, 2014 - 12:56 PM EDT | Updated: Friday, May 2, 2014 - 12:56 AM PDT

New York City, NY -- A Queens Supreme Court judge broke down and cried — and said he had never presided over a more troubling case — as he sentenced Kerbet (Kirby) Dixon (pictured above, center) to at least 25 1/3 years in prison for sexually abusing two young members of his family in his Queens home in 2008 and 2009. Dixon could spend up to 32 1/3 years behind bars. Kirby Dixon, who formerly served the Queens courts where he was sentenced as a court officer, was convicted of repeatedly sexually abusing his two nieces, then age 10 and 14, and possessing over 400 items of child pornography.

The seasoned New York City judge broke down in tears as he pronounced sentence, saying Dixon was one of the worst pedophiles he had ever encountered. "In 27 years on the bench, I have not seen a more repulsive case," circuit court judge Richard L. Buchter told the convicted felon, his voice rising. "Justice is a poor replacement. . . The lengthy prison sentence I propose will not restore the sweet innocence of the child." Described as a "wolf in sheep's clothing" by the judge, in addition to enforcing the law as a court officer, Dixon had been a girls' basketball coach, a foster father and had children of his own.Judge Buchter, however, was not swayed by Dixon's clean-cut image he presented to his family and the community. "He cultivated his image of being kindly Uncle Kirby, providing gifts, taking them on trips, but this kindness did not motivate him," the judge stressed. "This conduct was carried out for a malicious purpose."

In a note read by the prosecution, family members talked about the deep hurt of finding out their beloved uncle was truly a pedophile. "We would like to say how much we truly loved you," the family member's statement said. "This was the ultimate betrayal. Never in a million years did we think you were the monster we had to protect our kids from."

The judge also admonished Kirby for victimizing the jurors, who had to listen to the horrific accounts of his abuse and view hundreds of images of child pornography that he had possessed. "This was no ordinary jury service," the judge said. "For over a month, these men and women were compelled to sit through the most vile and sickening evidence."

Kirby has maintained since the beginning that the charges are fraudulent and were only lodged so that the victim's mothers could gain access to his custom-built home. Dixon plans to appeal the sentence.

Drunken Sex!
Posted: 1:20 p.m. Thursday, April 24, 2014 - Updated: May 3, 2014 04:55 AM PDT

DeKalb County, GA -- Keenan Notae, 24, a DeKalb County detention officer is behind bars on accusations that he sexually assaulted a woman after getting her drunk, officials said. On Jan. 14, 2014, DeKalb police spokesman Capt. Stephen Fore said Notae went on a date with a 19-year-old woman and gave her alcoholic drinks. "She became intoxicated and was sexually assaulted by Notae," Fore said in an email to media sources. Notae was arrested at his home Wednesday night by DeKalb County police. He is charged with rape, sodomy and furnishing alcohol to a person under age, authorities said.


Investigators found forensic evidence from the incident that they sent for testing. Fore said the results authorities received Wednesday "were conclusive enough for detectives to obtain arrest warrants for Notae." A DeKalb detention officer for three years, Notae is being held at the jail in lieu of $500 bond, according to jail records. He is segregated from the general population, DeKalb County Sheriff's Office spokeswoman Cynthia Williams told the AJC. Notae has also been suspended without pay pending the results of the investigation, Williams said. He is scheduled to make his first court appearance this afternoon.

Questionable Sex!
POSTED: 04/18/2014 03:43:57 PM PDT | UPDATED: 05/03/2014 11:54:57 PM PDT

SAN JOSE, CA -- Two San Jose police officers who had sex in questionable circumstances should be fired for lying to internal affairs investigators about various acts of misconduct, the city's police auditor says in a new report.

In her annual review of the San Jose Police Department, retired Judge LaDoris Cordell also found fault in about a dozen internal affairs investigations that cleared officers from allegations that they improperly used force. Still, the report concludes that the vast majority of the police force and its internal affairs unit is performing well.

Cordell took issue with two unnamed officers who the police department's IA unit said it examined for alleged criminal and policy violations, only to be caught lying during the investigation. They received suspensions that lasted about one month -- the only suspensions the department handed out in either 2012 or 2013.

But many of the departments that the auditor's office surveyed said they fire cops for lying to detectives and that should be San Jose's policy, too, she said.

"Most (other departments) say, 'you lie, you die. You're useless, why would we keep you?'" Cordell said in an interview Friday. "That's the whole integrity of your department -- it depends on the honesty of those wearing badges and having guns."

One of the two officers in question was working a secondary job at a local undisclosed school, where he often broke policy by wearing a "San Jose Police" windbreaker and a polo shirt that had another officer's name and badge number on it, the IA team found. He also often failed to report his hours working at the school.

Once, he had sex with a woman at the school while he was supposed to be working there, which ultimately led the woman to allege the officer sexually assaulted her, according to the report. The report said the officer lied to IA detectives during their criminal investigation. Those results were not made public by the police department and not known by the auditor.

In the other case, a different officer often secretly went home while he was supposed to be on duty and had sex with a woman while in his uniform -- both department violations. He also lied in his IA interview.

Neither a police department spokeswoman nor the president of the police officer's union returned messages seeking comment.

The report's other main findings involved officers using weapons, takedowns or other uses of force on suspects. The auditor found that in 2012 and 2013, people lodged 275 complaints against cops, accusing them of improperly using force. The department, however, determined every complaint was either bogus or represented a justified use of force.

The auditor's office reviewed about half of those recent allegations and determined about 9 percent of the IA investigations were not thorough enough for the department to know whether use of force was warranted.

"I think it's worthy of discussion," said Cordell.

Most of the other violations outlined in the report involved officers failing to file police reports, using improper language to the public or speeding through streets in their cruisers when there wasn't an emergency.

Police Practices!
POSTED: Monday, March 24, 2014 03:43:57 PM PDT | UPDATED: Sunday, May 4, 2014 01:43:57 AM PDT

Geoffrey Graves, a San Jose police officer, appears in court for his arraignment at Santa Clara County Hall of Justice in San Jose, Calif. on Monday, March 24, 2014.


SAN JOSE, CA -- Geoffrey Graves, 38, of Gilroy, a San Jose police officer, pleaded not guilty Monday to a charge that he raped a woman he was entrusted to protect while on duty last fall. Graves appeared in a San Jose courtroom and entered his plea, then soon after left the Hall of Justice without speaking to reporters. He was accompanied by San Francisco-based attorney Darlene Bagley and a few family members. His next court appearance is set for May 14.



San Jose police released a booking mugshot of officer Geoffrey Graves, who was arrested on March 10, 2014 on suspicion of rape.


Graves is on paid administrative leave after a five-month Internal Affairs investigation culminated in his arrest March 10, after which he was freed on $100,000 bail.

According to investigators and the District Attorney's Office, Graves was part of a four-officer detail that responded to a Sept. 22 domestic disturbance call at a San Jose home where a woman was in a drunken argument with her husband. No crime occurred, but the woman asked to be taken to a hotel for the night.




That's when investigators say Graves waited for a second officer to leave the hotel, then went to her room and raped the woman. DNA later found on his bulletproof vest appeared to corroborate sexual contact.


Geoffrey Graves, a San Jose police officer, exits the building after his arraignment at Santa Clara County Hall of Justice in San Jose, Calif. on Monday, March 24, 2014. The case has stirred up controversy on multiple fronts. The accuser is an undocumented immigrant with a limited command of English, straining tenuous trust between police and the city's immigrant communities. Corrupt Justice™ previously reported that the accuser made the allegations three weeks later, after she had been arrested on suspicion of drunken driving by the California Highway Patrol. Sources said her fear of another officer assault compelled her to make the report.

Shocking Sex Crimes!
POSTED: March 20, 2014 05:43:57 PM PDT | UPDATED: Sunday, May 4, 2014 01:43:57 AM PDT

NORTH PORT, Fla. - Two North Port police officers, Melanie Turner (pictured above, center-right) and Ricky Urbina (pictured above, center-left) were at the center of an investigation by the Sarasota Sheriff's Office regarding allegations involving a sex assault at a party involving both officers. Both faced charges of sexual battery and false imprisonment. Turner surrendered when notified of the charges. As Sarasota County detectives were on their way to meet Urbina for his surrender, they were called and told there was a shooting at Urbina's home. Urbina was later found dead at this home. North Port police are now investigating his death.

The incident happened Sunday March 2nd. The victim was hosting a large party at which Turner off duty, was in attendance. Urbina arrived, while on duty and handcuffed the victim. The victim was taken to the master bedroom by Turner and Urbina. She told investigators that she initially thought it was a prank. Several party attendees saw her being handcuffed. The victim was thrown on the bed where both Turner and Urbina sexually assaulted the victim. As the events unfolded the victim told detectives that she pointed out the window blinds were open and that if her boyfriend saw what was happening, he would kill both of them.

She was released shortly after that and the victim went to tell other North Port police officers who were in attendance at the party what had happened. The North Port Police Department turned the investigation over to the Sarasota County Sheriff's Office.




According to a report from SCSO Turner was questioned about four hours after the incident. The report says she was still intoxicated and that she admitted to being present but the rest of her statement was redacted. Urbina was interviewed later and he told his interrogator that he thought he would be fired because of the incident, did not deny that it took place and that it would cost him his marriage.

The North Port Police Department held a news conference at 11 a.m. to discuss the investigation.

Probation!
POSTED: Saturday, April 19, 2014 03:43:57 PM PDT | UPDATED: Sunday, May 4, 2014 01:43:57 AM PDT

DUDLEY, MA — Two assault and battery charges against Robert A. Farrar, 43, a Worcester police officer, have been continued without a finding for a year in Dudley District Court. On Nov. 5, 2013, the district attorney entered a Nolle Prosequi motion (Latin legal phrase meaning "be unwilling to pursue") on three assault and battery charges and four rape charges against Mr. Farrar. All charges are in connection with an alleged domestic assault that occurred Sept. 26 at his Southbridge home. Judge Mark E. Noonan ruled on the case this week in Dudley District Court. A charge of aggravated assault and battery was dismissed at the request of the Commonwealth with the request of the defendant. According to court documents, the district attorney, after a discussion of the charges with the complaining witness, determined further prosecution was not in the interest of justice.

In both cases, Judge Timothy M. Bibaud allowed a motion, made by the district attorney's office, to impound the probable cause narratives. The district attorney's office filed three motions to admit an "excited utterance" made by the alleged victim to Officer Richard Reddick, Sgt. Jose Dingui and a neighbor. In one of the statements, the alleged victim told Officer Reddick she couldn't sit because "He beat my ass"; that he (Mr. Farrar) came home from firearms training and wanted to have sexual intercourse; things got out of hand and he started whipping her with a belt; and that she thought he (Mr. Farrar) was going to kill her because he was so angry.

Farrar of Oxford, has been placed on probation not to exceed one year and to be terminated upon completion of a batterer's program. Officer Farrar, who is married and has three teenage children, surrendered all his weapons, and his permit to carry a firearm has been revoked. Officer Farrar is a 19-year veteran of the Worcester Police Department. He was placed on paid administrative leave, per department policy. The Worcester Police Department's Bureau of Professional Standards is conducting an internal investigation.

Updated: (11/14/2013)

DUDLEY, MA — Robert A. Farrar, 43, a Worcester police officer who has been under house arrest for more than a month, no longer has to wear an electronic monitoring device as he awaits trial in a domestic assault case. On Tuesday, his lawyer made an oral motion for removal of the electronic monitoring device of his client, Officer Farrar. The attorney said his client has been under electronic monitoring for more than a month and has shown excellent compliance with all terms and conditions placed upon him.

Assistant District Attorney John Sares objected to the motion for removal.

During a short recess, Judge Bibaud called Judge Robert J. Pellegrini, who originally ordered the electronic monitoring device to be placed on Officer Farrar, before allowing the motion for removal. As a result, Officer Farrar has been restored to previous conditions of bail and personal recognizance. In addition, Judge Bibaud allowed a motion to impound the address of the defendant's sister's home, where Officer Farrar has been staying since his release. At 2:30 p.m. Tuesday, Officer Farrar returned his electronic monitoring device to Dudley District Court.

Updated: (9/18/2013)

DUDLEY, MA — Robert A. Farrar, 42, a Worcester police officer under house arrest for an alleged domestic assault is also being charged with four counts of rape and three counts of assault and battery. Farrar, of 2 Misty Meadow Lane, Oxford, is to be arraigned Nov. 11, 2013, in Dudley District Court. Thursday, a clerk magistrate found probable cause against Officer Farrar on the additional charges of rape and assault and battery.

Officer Farrar had been charged previously with assault and battery, aggravated assault and battery, assault and battery with a dangerous weapon (a belt) and possession of Percocet, all in connection with an alleged domestic assault Sept. 26 at his home at 170 Prince Road, Southbridge.

In both cases, Judge Timothy M. Bibaud allowed a motion, made by the district attorney's office, to impound the probable cause narratives.

Officer Farrar is a 19-year veteran of the Worcester Police Department has been charged with ten violent crimes. He was placed on paid administrative leave, per department policy. The Worcester Police Department's Bureau of Professional Standards is conducting an internal investigation.

Knox!
POSTED: Saturday, April 9, 2014 03:43:57 PM PDT | UPDATED: Sunday, May 4, 2014 01:43:57 AM PDT

KNOXVILLE, Tennessee (WCJB) - Dennis Mills Jr., 43 (pictured above, center) the Knox County Sheriff's Office Lieutenant arrested on child rape charges was out on bond Thursday night. Police say they arrested Mills on April 9 and indicted him on a number of charges, including rape of a child and statutory rape by an authority figure. Mills was arrested without incident following a month-long investigation by the Tennessee Bureau of Investigations and Knox County Sheriff's Office. He was originally being held in the Knox County Detention Facility, but Sheriff Jimmy "J.J." Jones decided to move Mills to the Blount County Jail to avoid any appearance of favoritism. He was being held there on a $250,000 bond.

According to Knox County court records, the girl approached her mother just before midnight on March 3, crying. She told her mother Mills had been forcing her to have sex with him for over a year. According to court records she also told her mother the defendant told her she would be taken away from her mother if she told and no one would believe her. TBI was then contacted and the investigation began.

According to his personnel file, Mills was hired by the Knox County Sheriff's Office as a corrections officer in 1994. He became a certified law enforcement officer in 1996. He was promoted to a patrol lieutenant in 2000. All reviews were positive until the investigation began on March 4.

The Knox County Sheriff's Office assisted in the investigation and placed him on administrative leave without pay at that point. KCSO says they terminated Mills Tuesday.

Rape in Transit!
Posted: March 20, 2014 at 11:36 AM - Updated: March 20, 2014 at 11:50 PM PDT

BALTIMORE, MD (WCJB) — A Maryland Transit Administration Officer, Martez Johnson, 26, is charged with raping a woman after giving her a ride home from an accident scene, according to media sources. Martez has been charged with rape and assault, a city police spokesman said. Last Thursday, police say Johnson responded to an accident in which the victim's vehicle was struck by an MTA bus. He gave the victim a ride home, walked her to the front door and forced his way inside her home, pushed her onto her couch and raped her, according to the statement of probable cause.

She read the name "Johnson" on his badge and called 911. She later identified the officer in a photo array.

In Concert!
Posted: March 19, 2014 2:05 PM - Updated: March 20, 2014 at 11:50 PM PDT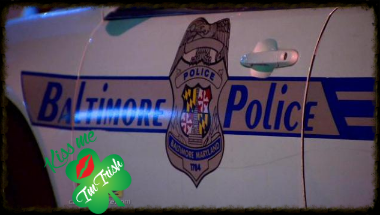 BALTIMORE, MD (WCJB) — Howard County Police have charged Baltimore police officer, Charles William Hagee, 44, of Columbia, a 19-year veteran, with sex offenses against a teenage girl. Hagee was arrested Wednesday morning at Baltimore police headquarters and will be charged with third- and fourth-degree sexual offense and sexual solicitation of a minor.

Howard County Police received a tip regarding the prostitution of a 14-year-old girl in Columbia. Detectives believe Hagee contacted the girl through a phone number posted to an online prostitution advertisement. Police believe the two exchanged text messages before meeting at his home and engaging in sexual activity on three separate occasions between January and May 2013.

The Baltimore Police Department has confirmed Hagee, a 19-year veteran assigned to the Special Enforcement Section, has been suspended without pay.

The investigation is ongoing.

Posted: Feb. 20, 2014 at 1:36 AM - Updated: March 20, 2014 at 10:50 PM PDT



TOWSON, Md. — A Baltimore City police Officer, Sergeant Kevin Simmons, 40, was among four people arrested Wednesday night in a vice sting in Baltimore County. Simmons has been assigned to the Neighborhood Patrol Bureau in the Western District. He has been with the department since January 1996.

County police said the men solicited prostitution and offered money to undercover detectives. The four men taken into custody were charged with two counts of prostitution. Sgt. Simmons is among those charged. The other three men were identified as Edward Yuditsky, 42, of Timonium; Trevor William Joseph Barnes, 44, of Mount Airy; and Mark Kane, 48, of Eldersburg.

All except Kane, who also faces drug charges, were released on their own recognizance. Kane was held at the Baltimore County Detention Center on $5,000 bail.

You Thirsty!
Posted: Tuesday, March 18, 2014 - Updated: May 5, 2014 at 02:04 AM PDT

An attorney said he has information that a county deputy, Willie Marshay Greer, 33, who was arrested after a woman said he stopped her car and then forced her to perform a sex act, had a second victim the same day. The attorney said, "We are asking that this woman have the courage to come forward." Greer was charged with aggravated rape and official misconduct. He appeared in General Sessions Court on Tuesday, but his preliminary hearing was passed after he said he is still trying to hire an attorney. The case was moved to May 13.

The Attorney also said he was advised that several jurisdictions where Greer has worked have investigations underway. He said there is the possibility of federal action. He said, "Police officers are supposed to be out protecting the public, not preying on the public." His office represents the alleged victim in the case that is charged.

In the incident on a Sunday, the woman said just after 1 a.m. she was driving on Birchwood Pike in the direction of Highway 60. She said as she passed the Warebranch Market she noticed a patrol car on the side of the road. She said she pulled over after the patrol car got in behind her vehicle and activated its emergency equipment. She said the officer approached her car and told her she was driving a little fast. The 26-year-old woman said the officer wrote her name on his hand and went to his car. She said he returned and told her she was going to jail. He made her exit her vehicle and he handcuffed her.

She said he then told her several times, "I could let you go, but you'd owe me." When she said she did not know what he meant, she said he took the handcuffs off and told her to follow him. She said they went to a pulloff on Thatch Road. The woman said she got out of her car and was handcuffed again. She was then seated in the patrol car. She said the officer pulled his penis from his pants, grabbed her by the back of the head and forced her to perform oral sex.

She said afterward he asked if she was thirsty and he gave her a fruity drink from Wendy's. Police said they checked and a black officer had bought a fruit punch at a nearby Wendy's earlier. Greer said the sex was consensual, but police determined that his statements were "false and misleading." Greer was hired without any reservation by the sheriff. At a news conference last week, Sheriff Jim Hammond said, "There's no reason to believe that this would have occurred. There is nothing in the applicant's background that would preclude him from employment with the Hamilton County Sheriff's office pending the required testing of all new applicants," a background report reads.

Two of three examiners at the Hamilton County Sheriff's Office recommended hiring Greer who was fired and arrested last week on accusations he forced a woman into a sex act after a traffic stop. The examiners gave Willie Marshay Greer, 33, generally "satisfactory" scores, but gave Greer low marks during an interview because he had difficulty clearly presenting ideas. "Didn't describe what officer discretion actually is," wrote one interviewer. In another report, an interviewer wrote, "Candidate missed an opportunity to really sell himself. His answers were heartfelt but they just weren't on target." Three examiners gave him about 60 percent on his interview scoring sheet, Sheriff's Office records show.

When the Sheriff's Office checked his references, Greer had glowing reviews. "Applicant is relentlessly hardworking, honest, has professional bearing, courage, is dependable, challenges self, is restraining and calm and seeks a career in law enforcement. Would rehire him immediately. Nothing negative to report," said Lt. James Tucker with the Forrest City, Ark., police department. Tucker has known Greer since he was a boy, according to the background report.

Greer was arrested in 2003 on a disorderly conduct charge in England, Ark., that was later dismissed, according to a disclosure he made to a Chattanooga Police Department polygraph examiner. In 2005, when he was 24 years old, West Memphis, Ark., police responded to a call of a man with a shotgun arguing with others on a basketball court. When officers arrived, Greer said he had a shotgun in the back of his Ford Explorer, according to an incident report. "Greer stated a white male unknown name and description ran through the park and said, 'Take this and hide it, It's stolen,' and ran north through the bushes. Greer later stated that he did get into an argument with some other guys, whom also had guns and drugs, but left in a white Mazda," the West Memphis Police Department incident report states. The incident was documented as a found property report. No charges were filed.

Records show that Greer entered law enforcement in 2007 when he became a jailer at the Crittenden County Sheriff's Office in Arkansas. In 2008, he joined the Forrest City Police Department as a patrol officer. He moved on to work as a campus officer at Southwest Tennessee Community College in Memphis to shorten his hourlong drive to work, he wrote on his application at the Hamilton County Sheriff's Office. When his wife found a job in Chattanooga, he was accepted as a cadet at Chattanooga Police Department last year but left the academy for "personal" reasons. He served as a campus officer at Chattanooga State Community College before joining the sheriff's office. Nothing in his personnel file at Chattanooga State indicated Greer had any problems on the campus.

Greer was still a probationary sheriff's employee when the incident happened on Jan. 5, 2014, in Harrison. Greer declined to comment Friday night when reached by phone. His attorneys, plan to issue a statement on his behalf after his scheduled Feb. 11 court appearance in Hamilton County General Sessions Court.

Davis also declined to comment Friday evening.

---
Reader Pageviews by Country
---
From: Apr 24, 2014 8:00 AM – May 1, 2014 7:00 AM
---
«•
Thank you for visiting Corrupt Justice™. Enjoy our Free Movie Intermission! Don't forget to Bookmark Us & Tell A Friend! We're Global!
•»
---
Movie Intermission!
Officer Daniel Holtzclaw's

Rape Interrogation

(Full Video)!
---




Description: Oklahoma City, OK -- The above interrogation was conducted by Oklahoma City Police Sex Crimes Detectives Kim Davis and Rocky Gregory. The interrogation took place at the Oklahoma City Police headquarters during the late afternoon hours of June 18, 2014 - approx. 13-hours after accuser Jannie Ligons claims she was pulled over and sexually assaulted. These are the only comments Daniel Holtzclaw has ever made regarding the rape allegations against him.

---
---