↓↓↓↓↓↓↓↓↓ Blog Post Starts Below ↓↓↓↓↓↓↓↓↓
---
Click on Banner to Sell Your Home(s)!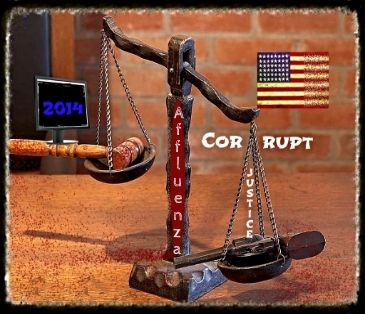 ---
---
•» The Boston Murder Chronicles (Part I) - 2013!
•» The Boston Murder Chronicles (Part II) - 2014!
•» The Boston Murder Chronicles (Part III) - 2014!

---
---
Top News Story!
---
Tuscumbia Clan!
Posted: Monday, March 7, 2016 1:56 pm ~ Updated: Thursday, April 7, 2016 1:16 am

TUSCUMBIA, AL – Tuscumbia Police Chief Tony Logan said Benjamin Owen Young, 28, of Staunton Avenue, Florence; Peter Gerold Capote, 22, Midland Avenue, Muscle Shoals; and Thomas Charles Hubbard, 31, Midland Avenue, Muscle Shoals, have all been charged with capital murder. The men were charged with capital murder in connection with the March 1 shooting death of a 19-year-old man. The trio is charged in connection with the shooting death of Kijana "KJohn" Freeman, 19, of Tuscumbia.

Freeman and a 17-year-old Tuscumbia boy were inside a Ford Mustang that was outside the Spring Creek Apartments in Tuscumbia. Police said the shooting took place about 11 p.m. outside the apartments in the 1200 block of Avenue A. Authorities said it is believed the victims were shot with a semiautomatic rifle. Freeman was pronounced dead at Helen Keller Hospital in Sheffield. The 17-year-old was flown to Huntsville Hospital. Logan said he is in stable condition.

Logan said Capote and Hubbard are originally from the Chicago area. Investigators said Hubbard had been living in Muscle Shoals for a little over a month. Capote has been living in the area for about a month. Capote and Hubbard are both being held in the Colbert County Jail without bail. Young is being held in the Lawrence County, Tennessee, jail without bail. He will be transferred back to Colbert County.

---
Computer Blues!
Posted: 11:22 AM ET, Tue February 17, 2015 ~ Updated: 10:22 PM PT, Tue February 17, 2015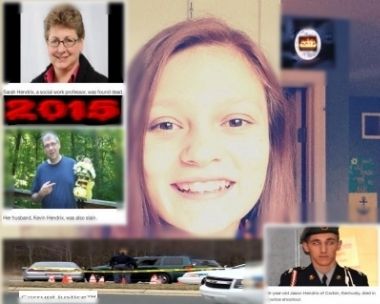 Baltimore County, Maryland (WCJB) -- It started as a mundane traffic stop on Valentine's Day. Jason C. Hendrix of Corbin, Kentucky, allegedly ignored the traffic stop by a Maryland state trooper. A police chase was started after the teenager. By the time it ended, the 16-year-old suspect was dead in a shootout with officers.




According to the Baltimore County Police Department, Hendrix was driving a Honda Pilot and failed to stop when a state trooper tried to pull him over on Interstate 95. A car chase ensued. Police cornered Hendrix after he struck another vehicle at an intersection in Woodlawn, forcing him to stop. "As officers approached the Honda Pilot, gunfire came from the vehicle, striking an officer," authorities said. "Officers then returned fire on the vehicle." Hendrix, who was alone in the car, was shot to death. The officer injured in the shootout was treated at a local hospital and released. "His ballistic vest stopped the round that struck him," police said. Authorities found a "handgun and other weapons" during a search of the suspect's car.

About 500 miles away from the shootout, a grisly scene awaited. During an investigation into the teen's background, police found three bodies at a Kentucky address linked to him. Baltimore County detectives traced the suspect's car registration to an address in Corbin. They reached out to their counterparts there, who went to the address and found the bodies of Kevin Hendrix and Sarah Hendrix and their daughter. Authorities in both states are trying to put together a timeline of events that ended with the shootout Saturday.

Police are looking at Jason Hendrix as the main suspect in the deaths of his parents and sister, according to media sources, citing a Corbin city police detective. All signs point to him as the suspect, Maj. Rob Jones told media sources, but he added, "we still have to finish our investigation to definitely say if this is the guy." The coroner's office is still trying to determine when the killings happened, Jones told sources. Based on their investigation at the crime scene, Jones said, "officers are thinking it was sometime around Wednesday," several days before the suspect was killed in the Baltimore County shootout.

Corbin Police Chief David Campbell told media sources the teen "was mad at his parents over the usage of his computer. They had taken his computer rights away." Campbell told the sources that all three victims had been shot in the head at least twice. "A pillow was used to try to muffle the gunshot used on all three individuals," he said. "The pillows were still on their faces." The Corbin Police Department declined to comment when reached by media sources on Monday, saying it only had limited information.

---
Racist Wahlburgers!
Posted: January 20, 2015 12:36 PM

BOSTON, MA (WCJB) — The City Boston remained openly segregated based upon race in the 1980's. insists he shouldn't be granted a pardon for his crimes. Actor Mark Wahlberg's was a teenage delinquent during this time period. Wahlberg was 15 at the time. He was arrested for several racially motivated attacks. In 1988, Wahlberg, then 16, attacked two Vietnamese men while trying to steal beer near his Dorchester home. All the attacks took place in Boston. The most severe racially motivated attack landed Wahlberg in prison.

Wahlberg, 43, is now a former rapper, Calvin Klein model and "Boogie Nights" actor. He filed a pardon application in November 2014. The application is pending before the state parole board. Wahlberg acknowledges he was a teenage delinquent mixed up in drugs, alcohol and the wrong crowd. Wahlberg points to his ensuing successful acting career, restaurant ventures and philanthropic work with inner city youths as evidence he's turned his life around.



Kristyn Atwood was among a group of mostly black fourth-grade students on a field trip to the beach in 1986. Mark Wahlberg and his white friends began hurling rocks and shouting racial epithets as they chased them down the street. Atwood is now 38 and living in Decatur, Georgia. In an interview with media sources she said:


"I don't think he should get a pardon. I don't really care who he is. It doesn't make him any exception. If you're a racist, you're always going to be a racist. And for him to want to erase it I just think it's wrong."

Court documents in the 1986 attack identify Wahlberg among a group of white boys who harassed the school group as they were leaving Savin Hill Beach in Dorchester. The community is a mixed but segregated Boston neighborhood. The neighborhood had seen racial tensions during the 1980's. During this time the city was under court-ordered school integration. The boys chased the black children down the street, repeatedly shouting "niggers" and hurling rocks until an ambulance driver intervened. Wahlberg and two other white youths were issued a civil rights injunction. The injunction was essentially a stern warning that if they committed another hate crime, they would be sent to jail.

Mary Belmonte is the white teacher who brought the students to the neighborhood beach that day. She said she sees things differently:


"I believe in forgiveness. He was just a young kid — a punk — in the mean streets of Boston. He didn't do it specifically because he was a bad kid. He was just a follower doing what the other kids were doing."

Atwood says she still bears a scar from getting hit by a rock. No one was seriously injured. However, the attack left a lasting impression. Belmonte told media sources:


"I was really scared. My heart was beating fast. I couldn't believe it was happening. The names. The rocks. The kids chasing. It was a hate crime and that's exactly what should be on his record forever."

However, Wahlberg wants official forgiveness for a separate, more severe attack in 1988. He assaulted two Vietnamese men while trying to steal beer. That attack sent one of the men to the hospital. The sentencing memorandum in the case says he confronted Thanh Lam, a Vietnamese man. Lam was getting out of his car with two cases of beer. Wahlberg called Lam a "Vietnamese fucking shit" and beat him over the head with a 5-foot wooden stick until Lam lost consciousness and the rod broke in two. Court documents say Wahlberg ran up to another Vietnamese man, Hoa Trinh. He asked Trinh for help hiding. After a police cruiser drove past, he punched Trinh in the eye. Wahlberg was later heard making crude remarks about Asians. Trinh declined to be interviewed by media sources. All efforts to locate Lam were unsuccessful.

These racially motivated attacks landed Wahlberg in prison. Wahlberg ultimately was convicted as an adult of two counts of assault and battery with a dangerous weapon, marijuana possession and criminal contempt for violating the prior civil rights injunction. Wahlberg was given a three-month prison sentence. He served about 45 days. Wahlberg told media sources in December 2015:


"I have apologized, many times," "The first opportunity I had to apologize was right there in court when all the dust had settled and I was getting shackled and taken away, and making sure I paid my debt to society and continue to try and do things that make up for the mistakes that I've made."

Judith Beals is a former state prosecutor involved in both cases. She said Wahlberg's crimes stand out because he violated the injunction with an even more violent attack on people of yet another race.

---
Road Rage!
Posted: 8:44 AM EST, Mon. Nov. 3, 2014 ~ Updated: 5:44 AM PST, Tues. Nov. 4, 2014

OAKLAND, CA -- A 20-year-old man was arraigned Monday on special circumstance murder charges in the Oakland road rage killing of a mother of four.

Oakland police said Carl Stephen Dubose has confessed to fatally shooting 30-year-old Perla Evelyn Avina, of Oakland, on 98th Avenue on Oct. 26.

Dubose was arrested in Elk Grove on Wednesday. He was charged Friday with murder in the course of a drive-by shooting, which makes him eligible for death penalty prosecution, and with the attempted murder of Avila's husband, Luis Lopez Gallegos.

At minimum, Dubose is facing life in prison without the possibility of parole if convicted as charged.

Avina and Gallegos were driving home from a grocery store around 12:30 p.m. on Oct. 26 when Dubose allegedly shot into their 1998 Toyota Camry.

Police have not revealed what preceded the gunfire but have described it as a road rage shooting. The couple, who were sweethearts since high school and shared four children with ages ranging from 18 months to 14 years, did not previously know Dubose.

Gallegos was driving his wife that day and has said the other motorist opened fire because he didn't like his driving.

Avina was hit in the face by a bullet and died in the driveway of their family's East Oakland home.

At his first court appearance on Monday, Dubose told an arraignment judge that he is looking to hire a private attorney.
Advertisement

Dubose was ordered to return to court on Nov. 17. He is being held in jail without bail.

Schadey!
Posted: March 6, 2014 - Updated: March 6, 2014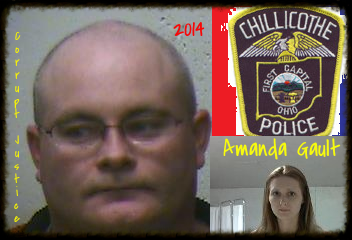 KANSAS CITY, Mo. — A Chillicothe police officer, Brent Allen Schade, 40 (pictured above, center) was arrested on suspicion of rape, sodomy, and supplying alcohol to a minor. The Livingston County Sheriff's Office said Schade was taken into custody on Wednesday. The Sheriff's Office said that Amanda N. Gault, 20 (pictured above, center-right) was also arrested in connection with the case. Authorities said the arrests were in connection with a reported rape in the 300 block of Cherry Street in Chillicothe on earlier this week. Authorities said in a news release that Schade and Gault were acting together when the reported rape happened.

According to court documents filed in Gault's case, a 20-year-old woman told detectives that Gault came to her house and they went over to Schade's house to party. The woman said they played drinking games until she was forced by the couple into a bedroom where she was assaulted, court documents stated. Authorities said that several people have been interviewed and the investigation continues.

Schade remains in the Daviess DeKalb County Regional Jail awaiting formal charges.

Christ!
Posted: February 26, 2014 - Updated: March 6, 2014




San Diego, CA -- The lead singer of Grammy-nominated metal band As I Lay Dying, Timothy Lambesis, 32, pleaded guilty Tuesday to trying to hire someone to kill his estranged wife. The investigation began last April after Lambesis allegedly told a personal trainer at his gym that he wanted to get rid of his wife.

Lambesis was recorded telling an undercover agent that he wanted his wife killed, according to prosecutors. The undercover agent, San Diego County Sheriff's Officer Howard Bradley, testified last year that Lambesis met him at an Oceanside bookstore in May and said he wanted his wife "gone." Bradley said he asked Lambesis directly if he wanted his wife killed, and the singer replied, "'Yes, I do.'"

Lambesis said his wife, Meggan Lambesis, had restricted his visits with their three adopted children after they separated in September 2012, Bradley testified at a preliminary hearing. The singer also told the agent that he was angry that Meggan Lambesis would get a large share of his income in a divorce settlement. Bradley said Lambesis told him at the end of their meeting, "Just to clarify, just so you know, I do want her dead."

Lambesis remains free on $2 million bond until he is sentenced May 2 on one count of solicitation of murder in Vista Superior Court, north of San Diego.

As I Lay Dying formed in San Diego in 2000 and has released six albums, including 2007's "An Ocean Between Us," which reached No. 8 on Billboard's charts. A single from the album, "Nothing Left," was nominated for a Grammy for top metal performance. The band plays in an aggressive style that features lightning-speed metal guitar riffs. The group's philosophical lyrics have attracted a following of Christian rock fans.

Sociopathic Serial Killer!
Posted: January 29, 2013 4:14 pm - Updated: Wednesday, March 19, 2014, 10:40 AM PDT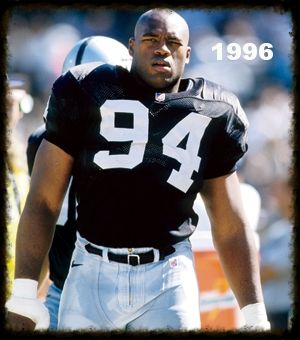 Los Angeles, CA -- One-Time Raiders Defensive End Anthony Smith May Be The NFL's First Sociopathic Serial Killer. Anthony Smith was a defensive end for Alabama and Arizona for four years before being drafted 11th in the first round of the 1990 NFL Draft (six spots behind Junior Seau, six ahead of Emmitt Smith). He played seven seasons for the Raiders—the first four in Los Angeles, the last three in Oakland—before signing with the Broncos and washing out of the NFL before playing a game in Denver. He recorded 57.5 sacks, 190 tackles, and, post-career, an arson charge (the jury deadlocked) and a murder arrest. During the 1996 season the Raiders suspended him after he failed to show up for a game, and after the 1997 season he opted out of his contract with the Raiders but didn't sign with another team. A year later, according to prosecutors, he committed his first murder. Smith is currently on trial for four murders—one in 1999, two in 2001, and another in 2008. Smith is being held without bail.

As the former defensive end (57 1/2 career sacks) waits trial for four killings over a nine-year span, some of his friends and teammates remember Smith as a strange and volatile guy, prone to paranoia and outrageous lies. Others recall a gentle giant who gave to charity and mentored kids. Certainly, Smith has always been ready to bewilder. During one of the many police searches done on his vehicles and residences over the years, detectives found badges and numerous identification cards-two were for Anthony Smith, "Intelligence Officer," one for Anthony Smith of "The Organized Crime Bureau," and the fourth was an American Press Association ID with Smith's address but bearing the slightly ridiculous name "Wayne Peartree," suggesting how he felt about reporters.

Early on in his career, Smith told sportswriters incredible stories about his childhood. He said he'd been raised in New York and belonged to a street gang called the Black Spades. In fact, Anthony was raised in Elizabeth City, North Carolina. He later claimed that at age 8, he and three friends stole a car and crashed it, killing two of them. When it came to drug use, he really piled it on, telling a reporter that he'd started using heroin, cocaine, PCP, LSD, and speed when he was 9 years old and that his brother had died of a heroin overdose. He was previously married to former pop star Vanity. None would have predicted that he'd retire from football to a life of arson, torture, and murder—but that's exactly what prosecutors allege. He was charged with the February 2003 firebombing of Simply Sofas in Santa Monica over an alleged dispute. But a judge dismissed the case against him in December 2004 after two juries deadlocked — the second 11-1 in favor of acquittal.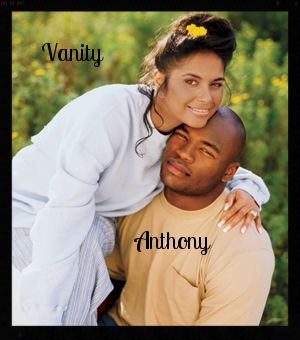 Smith was formally charged Friday, March 4, 2011, in the 2008 slaying of a man in Lancaster. Smith, then 43, of Fontana, was arraigned in Lancaster Superior Court in connection with the Oct. 7, 2008, slaying of Maurillio Ponce. The 31-year-old victim was beaten and shot several times before his body was dumped near poppy fields in the Antelope Valley, according to Deputy District Attorney Michael Blake. Smith was living in Marina del Rey when Ponce was killed, according to the District Attorney's Office. Charles Eric Honest, 41, of Los Angeles, and Dewann Wesley White, 32, of Bloomington were also charged in Ponce's slaying.

In April 2012, Smith's trial for the 2008 killing of Ponce, found stomped, beaten and shot in Southern California ended in a hung jury, with eight jurors voting guilty and four jurors voting not guilty.

On July 4, 2012, Smith, awaiting retrial on the 2008 murder charge, was charged with three additional murders, which also occurred in Los Angeles County. According to the criminal complaint, Smith is accused of being responsible for the killings of Kevin and Ricky Nettles on Nov. 10, 1999 and the killing of Dennis Henderson on June 25, 2001. It also alleges that the victims were tortured, and Smith is also accused of kidnapping Nettles and Henderson to commit a robbery. He could face the death penalty if convicted.

The Los Angeles County district attorney's office confirmed the charges to Corrupt Justice™. According to Sandi Gibbons, spokeswoman for the district attorney's office, the Nettles brothers were kidnapped from a carwash in Los Angeles on or about Nov. 10, 1999. Two people posing as police officers handcuffed the men, who were found dead, apparently tortured and shot with a 9-millimeter handgun.

Then, on or about June 25, 2001, Dennis Henderson and Terry Ware were kidnapped somewhere in Los Angeles by several armed suspects. Ware was released, but the following day, authorities found Henderson's body in the back of a rental car. He had been beaten, stabbed and allegedly tortured and robbed, Gibbons said. Smith allegedly knew Henderson's brother and lived next door to him in Marina del Rey, according to prosecutors.

On October 13, 2012, Smith was ordered to stand trial for all four murders and could face the death penalty. A Los Angeles County judge ruled after a four-day preliminary hearing that there is sufficient evidence for the 45-year-old Smith to stand trial. All four murder charges will be part of one trial, and the charges make him eligible for the death penalty, although the prosecution has not decided whether to pursue it. Smith's lawyer says prosecutors have no physical evidence and no motive.

Mack Daddy!
Posted: Wednesday, August 21, 2013 4:14 pm - Updated: Thursday, March 6, 2014, 1:40 AM PST

California -- Gov. Jerry Brown has denied parole for James Mackey, who was convicted more than two decades ago of killing a Stockton Realtor with a crossbow. A parole board ruled Mackey, 49, eligible for parole during a hearing in March at Mule Creek State Prison in Ione. However, Brown reversed the decision, stating that despite Mackey's efforts to better himself while incarcerated, he is still a danger to society. "Mr. Mackey does not adequately explain why he committed such a horrible crime," Brown wrote in a parole review document. "Until he can give a better explanation for his actions, I do not think he is ready to be released."

Mackey and Carl Hancock each received life sentences when they entered guilty pleas in 1989 to the first-degree murder of Stockton Realtor Laurence J. Carnegie. As part of the deal, Mackey and Hancock, former teammates on the University of the Pacific football team, became eligible for parole consideration by testifying against Stockton developer Michael Blatt. At the time, Blatt was an NFL sports agent and interim general manager of the Seattle Seahawks. According to a statement released by the governor's office, Blatt indicated to Mackey that a real estate deal involving Mackey and Blatt would go through if Carnegie "were no longer around."

Mackey and Hancock testified that the idea to kill Carnegie came from Blatt, who they said felt slighted by Carnegie after several failed business dealings and losing out on a permanent NFL executive position. So Mackey and Hancock spent months scripting Carnegie's death, before Hancock lured him to a rural home east of Lodi by posing as a potential homebuyer in February 1989. At the home, Mackey, considered the leader of the two men, hid in the garage and shot Carnegie with a crossbow. But the crossbow bolt didn't kill Carnegie, so Mackey beat him until he was unconscious. Mackey and Hancock abandoned their plan to dump Carnegie in Lake Tahoe, and instead drove from Lodi to a rural area of Sonoma. That's where they fashioned a noose and strangled Carnegie to death. They dumped his body down an embankment, changed their clothes, washed their car and returned home.

In a petition to overturn a 2010 parole denial, Mackey, a graduate of East Union High School in Stockton, said he wished to live with his wife in Manteca, where he has two job offers and support from family, community members and a minister. Several of Carnegie's relatives wrote letters opposing Mackey's parole and even spoke at his previous parole hearings.

During his parole hearing, Mackey stated that he lost his identity once he stopped playing football. He felt isolated and depressed and wanted to stay in the good graces of Blatt, a wealthy businessman. "But Mr. Mackey's relentless pursuit of Mr. Carnegie's death goes way beyond mere loyalty to Mr. Blatt," Brown wrote. "His insecurity and desire for acceptance do not explain how he could meticulously plan and execute a cold-blooded murder." Blatt was tried twice for orchestrating the murder. The first trial ended with the jury deadlocked 9-3 for conviction and the second ended 11-1 for acquittal. Today, he lives in Sausalito and is a part owner of a drug and rehabilitation center.

In Brown's decision, he acknowledged that Mackey joined numerous self-help programs while behind prison walls, including alcoholics and narcotics anonymous, conflict resolution, anger management and more. Mackey has consistently received exceptional ratings for his prison job performances, completed two vocations, obtained a real estate license and earned a master's degree in humanities in 2008. "I commend Mr. Mackey for taking these positive steps," Brown wrote. "But they are outweighed by negative factors that demonstrate he remains unsuitable for parole."

In October 2012, Hancock, a prisoner at the California State Prison in Solano, was denied parole and will have to wait three years before petitioning the decision.

June 22, 2013 12:00 AM

Sacramento, CA -- The freedom of James Mackey, 49, after spending almost half his life in state prison for the crossbow murder of a Stockton real estate agent, could be in the hands of Gov. Jerry Brown by next month. Mackey was found eligible for parole at a March 21, 2013, hearing at Mule Creek State Prison in Ione. He was denied parole at two previous hearings. The decision whether to release him is expected to reach the governor's office by July 21. Brown then has 30 days to review it.

Mackey and Carl Charles Hancock each agreed to a guilty plea in 1989 to the bizarre first-degree murder of Stockton Realtor Laurence J. Carnegie. Mackey and Hancock met while playing football at University of the Pacific. Mackey and Hancock each became eligible for early parole consideration as part of plea deals in which they agreed to testify against Stockton developer Michael Blatt. Hancock, a prisoner at California State Prison, Solano, was denied parole in October. He has to wait three years for his case to be reconsidered.

The case made national headlines for the unusual choice of weapons, for its murder-for-hire accusations and for testimony during Blatt's second trial that had National Football League implications. Mackey and Hancock accused Blatt, an NFL sports agent and interim Seattle Seahawks' general manager, of hiring them to kill Carnegie, a former partner. They said Blatt blamed Carnegie for bad-faith business dealings and for costing him the permanent NFL executive position. Blatt was charged with orchestrating the murder, and he was tried twice - both times in Oakland because of heightened awareness in San Joaquin County. The first trial ended with the jury deadlocked 9-3 for conviction, the second ended 11-1 for acquittal. Mackey testified at both trials, and his veracity was called into question both times.

The crime itself was surreal. In February 1989, Hancock, posing as a potential home buyer, lured Carnegie to a rural residence four miles east of Lodi. Mackey was hiding inside a garage with the crossbow. His shot entered Carnegie's back and exited his chest, but it did not kill him. The two men tried to suffocate their struggling victim with a sleeping bag when headlights from a passing car revealed what was transpiring.

Mackey and Hancock abandoned plans to drive to Lake Tahoe and dump the body in the lake, quickly stuffing Carnegie inside the trunk of their rented vehicle and driving west instead. They ended up in Sonoma County where together they used a rope to strangle a still-alive Carnegie before dropping his body down a ravine. Carnegie was 38 at the time and left behind a wife and three small daughters.

Three months later, Mackey and Hancock had been arrested and charged with first-degree murder. They left an obvious trail of evidence that included a crossbow arrow, the blood-soaked sleeping bag and a car rented on a credit card in Mackey's name.

Mackey and Hancock have been in prison ever since. Blatt, after three years in jail, walked away. He is now in his mid-60s and lives in Sausalito, where he has part ownership in the Alta Mira Recovery Programs, a drug and alcohol rehabilitation center located in a former hotel in the hills high above San Francisco Bay.

Last summer, Mackey, who has completed a paralegal course in prison, petitioned California's Third Appellate Court to overturn a 2010 parole denial. In that document, Mackey said he had remarried a childhood sweetheart, achieved a master's degree in humanities, earned average-to-exceptional ratings while working in the kitchen, obtained a real estate license and became certified in air conditioning and refrigeration work. Mackey also pointed to laudatory evaluations in several rehabilitative and self-help programs.

Arguing his suitability for parole, the document also expressed Mackey's desire "to live with his wife in Manteca, where he has two job offers and support from a minister and from family and community members." Mackey is a graduate of East Union High School.

For now, Mackey is awaiting the normal 120-day review by the state Board of Parole. The outcome will only change if "any errors of law or fact" are discovered. Then Mackey's fate will be in Brown's hands. The governor can reverse, modify, affirm or decline to review the decision to release him.

As a backdrop, a panel of three federal judges said this week that California must take immediate steps to release inmates and comply with a U.S. Supreme Court-backed order to reduce the state prison population. Will that pressure impact Brown's decision? "I don't think it's appropriate for the CDCR (California Department of Corrections and Rehabilitation) to comment," said Luis Patino, an agency spokesman. "The governor has to make the decision."

|December 17, 1989|



Stockton, CA Larry Carnegie was running late. He was still at work at 6 p.m., and he had told the man he would meet him at the house on Tokay Colony Road at 6:30. Carnegie left Riverboat Realty, stopped to get $200 from a banking machine, then drove to the property he was showing in a rural area northeast of Stockton. He drove along California State Route 88, past rows of walnut and peach trees, through the town of Waterloo (pop. 298) and turned off on Tokay Colony Road. Carnegie drove two miles down the narrow country lane, which cut through tidy farms and open, furrowed fields. It was dark that night, Feb. 28, 1989, the sun had set at 5:59 and there were no street lights. Carnegie pulled into the gravel driveway at 14152 Tokay Colony Road. Only the barest of light was shining from within the white wood-frame house.

They were waiting for him. The descriptions of the murder were obtained from the testimony of Mackey and Hancock during the pretrial hearing of Michael Blatt and from court documents.

James Mackey and Carl Hancock had been at the vacant house for an hour. It was after 7 when Carnegie's car came up the drive. Mackey was hiding in the garage. Hancock, who had told Carnegie his name was Sam Jackson, came out to greet the realtor. The two men went into the house and looked around for 15 minutes. The plan was for Hancock to lure Carnegie into the garage, where Mackey would kill him with a crossbow.

That was the plan, but it didn't work out quite that way. In fact, very little of the elaborate plan to murder Larry Carnegie was carried out, other than the brutal fact of Carnegie's death. Mackey and Hancock, who have confessed to the actual murder, did not turn out to be clever planners or even skillful killers. The two former University of the Pacific football players made many mistakes, before and after Carnegie's murder, that led authorities first to Mackey and, eventually, to Hancock and finally, ... to Mike Blatt.

Blatt is a 44-year-old Stockton developer well known in the San Joaquin Valley for his aggressive, and successful, negotiating. Blatt Development Co. did $120 million worth of construction in its first 10 years. Blatt owns apartment complexes in California, Arizona and Nevada.

Blatt is also a consummate negotiator in another sphere--professional sports. He became a successful sports agent in 1982 and at one time his Sunwest Sports agency represented more than 50 NFL players, making it one of the five largest in football. Blatt hit the big time in another realm of sports, too, helping put together the sale of the Seattle Seahawks in August of 1988. Blatt brought together the Nordstrom family and the eventual buyer, Californian Ken Behring. Blatt had a stake in the deal as well, putting up $8 million in escrow for a future 10% interest in the team. For a few weeks in February of that year, Blatt was in his glory, acting as the Seahawks' interim general manager. He boldly proclaimed that he would "create a dynasty" in Seattle.

Blatt didn't have an opportunity to do that. On Feb. 22, 1989, after what some would call a power struggle, Blatt was out as general manager and former Raider coach Tom Flores was in. Six days later, Larry Carnegie's body was thrown down a ravine in remote Sonoma County.

James Mackey later testified in a pretrial hearing that he killed Carnegie as "a favor" to Blatt. Mackey, who had been a client of Blatt, testified he had become a real estate agent in order to get closer to the developer, whom he admired. When asked why he was willing to kill for Blatt, Mackey testified: "I wanted to have a close relationship with Mike, eventually a working relationship. I wanted to establish some trust between us."

On December 8, 1989, in Stockton, Mike Blatt was ordered to stand trial in the murder-for-hire of Laurence J. Carnegie. Municipal Judge Thomas B. Teaford ordered, after a three-week preliminary hearing, that Blatt be bound over for trial in Superior Court and be held without bail on a first-degree murder charge. Teaford also found that "special circumstances" existed, meaning that Blatt could face the death penalty if convicted.

To fully understand why Mike Blatt has been charged by the State of California with hiring Mackey and Hancock to kill Carnegie, it is necessary to understand how the pursuit of power brought Blatt and Carnegie together, enabled them to profit together, and, ultimately, split them bitterly. To Eual D. Blansett, the deputy district attorney who is prosecuting the case, Blatt and Carnegie were strong-willed men who had faced off like "praying mantises in mortal combat. They would both starve to death before they would unlock in combat."

The first trial of Blatt, which lasted five months, ended in a mistrial in October 1990. A jury deliberated two weeks but ended up locked at 9-3 in favor of conviction. Members of the jury reportedly questioned the credibility of Mackey and Hancock. The second time, jurors voted 11-1 for acquittal. The prosecution declined to try a third time.

---
Boston Murder Chronicles!
Part III!
---
Aaron Hernandez!
---
Look-Out!
Posted: Wednesday, May 20, 2015 at 3:36 PM EDT • Updated: May 20, 2015 at 8:16 AM PDT

Massachusetts (WCJB) --Convicted murderer Aaron Hernandez is in trouble once again, getting mixed up in a prison fight, a law enforcement source with knowledge of the incident said Tuesday.

Hernandez allegedly agreed to be the lookout for another inmate who went into another prisoner's cell at Souza-Baranowski Correctional Center.

Those two inmates got into a fight Monday, the source says, believed to be gang-related.

All three men are being disciplined over the incident, including the former professional football player, who was put in a special management section.

Christopher Fallon, a spokesman for the Massachusetts Department of Correction, declined to comment, saying regulations forbid divulging information of that kind about inmates.

It's not the first time Hernandez has gotten into trouble behind bars. While he was awaiting his murder trial, he got into a brawl with a fellow detainee at the Bristol County jail.

On Thursday, a judge may set a trial date for Hernandez's double-murder trial in Boston for deaths that occurred in July 2012.

Hernandez, who formerly played for the NFL's New England Patriots, was sentenced April 15 to life behind bars in the shooting death of Odin Lloyd in June 2013.

Guilty!
Posted: Wednesday, Apr 15, 2015 at 3:36 PM EST • Updated: Apr 16, 2015 at 8:16 PM PST

Fall River, Mass. -- Aaron Hernandez, a former tight end on the New England Patriots, was convicted of first-degree murder and several weapons and ammunitions charges Wednesday, ending the stunning downfall of a player who was once one of the N.F.L.'s most promising young stars.




Mr. Hernandez, 25, will spend the rest of his life in prison without the possibility of parole for the murder of Odin Lloyd, who was dating the sister of his fiancée, Shayanna Jenkins. Mr. Lloyd, a 27-year-old semiprofessional football player, was found shot six times in a pit at an industrial park near Mr. Hernandez's home in North Attleboro, Mass., in June 2013.

Commonwealth v. Aaron Hernandez

State's Case Pt. 1 (2015) !
Posted: Wednesday, Feb. 11, 2015 at 3:36 PM EST • Updated: Feb. 18, 2015 at 1:16 PM PST

Massachusetts (Trial Documents) -- Former New England Patriots tight end Aaron Hernandez went on trial Friday for the June 2013 murder of a semi-pro football player, a case that exposed the rich young star's drift into violence and stoked a widening debate about off-the-field behavior of NFL athletes.

Hernandez, 25, is charged with killing Odin Lloyd, a friend whose body was found in an industrial park in North Attleboro, Massachusetts, shot several times and discarded near a mound of construction waste. The case against Hernandez is largely circumstantial, and if he's convicted he faces life without parole.




Prosecutors contend that Hernandez killed Lloyd in a fit of rage that began with a dispute at a Boston nightclub, in which the NFL star thought his friend had disrespected him. Lloyd, 27, who hung out with Hernandez and was dating Jenkins' sister, was last seen with Hernandez, Ortiz and Wallace in a rented Nissan Altima, the same model caught on security cameras near the industrial park, prosecutors say. Around that time, Lloyd sent text messages to his sister saying he was with "Nfl," adding later, "just so you know." (Those texts were also ruled inadmissible at trial). An Altima was later captured on video arriving at Hernandez's home, less than a mile from the spot where Lloyd's body was found. Prosecutors also say that Hernandez had guns removed from his house after the killing and arranged a rental car for his two alleged accomplices to return to Connecticut.

Commonwealth v. Aaron Hernandez

Opening Statements(2015)!
Posted: Thursday, Feb. 5, 2015 at 3:36 PM EST • Updated: Feb. 18, 2015 at 1:16 PM PST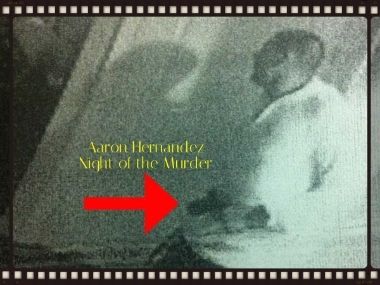 Massachusetts (Trial Documents) -- A marijuana blunt. DNA traces on a spent shell casing. A footprint at an industrial park. These pieces of evidence as well as cellphone text messages and surveillance video will help build the state's case in the long-anticipated Massachusetts murder trial of former New England Patriots player Aaron Hernandez, a prosecutor told a jury during opening statements Thursday, January 29, 2015.

Hernandez not only orchestrated, but also participated and covered up the killing of his former friend Odin Lloyd, prosecutor Patrick Bomberg said.




For the defense, the one-time NFL star worth $40 million was targeted by police and prosecutors in the murder of the semipro football player because of celebrity status.

Hernandez "never had a chance" as authorities zeroed in, his defense lawyer told the jury.

The sensational trial, which comes nearly three years after the standout tight end helped lead his team to Super Bowl XLVI, resumes Friday with the victim's mother and girlfriend expected to testify.

Posted: Tuesday, Sep 23, 2014 at 3:36 PM EDT • Updated: Sep 24, 2014 at 1:16 PM PDT



Boston, MA -- Tanya Singleton, 38, the cousin of former Patriots star Aaron Hernandez, was sentenced to two years probation. Singleton will not serve hard time. Her sentence came after changing her plea to guilty on charges of contempt of court in connection with a murder investigation. Singleton was accused of refusing to testify during the investigation of the shooting deaths of Daniel de Abreu and Safiro Furtado. Both were shot to death in July 2012 while they were stopped at a red light as they left the Cure Lounge in Boston's Theatre District.

Singleton's attorney asked for two years of probation, followed by one year of home confinement. The attorney for Singleton says she has Stage 4 breast cancer. The cancer has spread to her lymph nodes, bones, chest and liver. The illness is terminal, according to Singleton's doctor in court paperwork. Singleton's attorney argued she would not get appropriate care in jail. She was on oxygen and speaking softly in court on Tuesday as she pleaded guilty, listing off her medications and answering the judge's questions.

Singleton refused to answer any questions before the Suffolk County Grand Jury despite Prosecutorial immunity. The state recommended two and a half years in jail as a maximum sentence. Prosecutor's argued that Singleton's breast cancer is not an excuse for not getting hard jail time. "She made deliberate choices and those choices must have consequences," the state prosecutor said. "She ultimately chose loyalty to her cousin over the well-being of her own children."

Singleton was also charged with contempt by Bristol County in the case in which Hernandez is charged with the 2013 first-degree murder of North Attleboro, Massachusetts, semi-pro football player Odin Lloyd. She pleaded guilty to the charge and was sentenced to two years of probation with GPS monitoring.

Hernandez has pleaded not guilty to killing Lloyd and is being held without bail.

Tripled Up!
Posted: May 15 at 1:25 pm - Updated: 04:00 PM PDT, Thur. May 15, 2014

Massachusetts -- Former NFL star Aaron Hernandez has been indicted in the July 2012 killings of two Boston men. The new murder allegations come a year the cold case investigation into the late-night drive-by shooting was revived. The revival was seemingly by chance as investigators zeroed in on the former New England Patriot's alleged involvement in another killing. Hernandez remains behind bars while awaiting trial on a charge of first-degree murder in the shooting of Odin Lloyd. Lloyd, a semi-professional football player, body was discovered last June in an industrial park near Hernandez's mansion. The new charges, combined with scores of court documents showing Hernandez's potential links to several other shootings in recent years, paint an increasingly violent portrait of Hernandez.

Hernandez is a young man once celebrated as one of the nation's most promising up-and-coming athletes. A small but vocal group of NFL and Patriots fans have rallied around Hernandez in the year since he was charged in Lloyd's killing. However, prosecutors say the new allegations suggest the troubling possibility that the 24-year-old millionaire may have played an entire NFL season after participating in the slaying of two men.

Prosecutors say the former NFL tight end was the shooter in the July 16, 2012, slayings of Daniel Abreu and Safiro Furtado. The two were killed in a drive-by shooting after leaving a popular Boston nightclub. A grand jury indicted Hernandez on two counts of first-degree murder, three counts of armed assault with intent to murder and an additional count of assault and battery with a dangerous weapon. "Mr. Abreu and Mr. Furtado were ambushed and executed as they drove home," said Dan Conley, the Suffolk County district attorney. Media sources first reported the indictment Thursday. "For us, this case was not about Aaron Hernandez. This case was about two victims, who were stalked, ambushed, and senselessly murdered on the streets of the city they called home," Conley said.

The following account of what happened the night July 16, 2012 is drawn from police documents. The documents detail police investigative efforts and outline the evidence they believe links Hernandez to the crime. "This was a chance encounter where two young men … basically had an encounter that led to their deaths," said Boston Police Commissioner William Evans. Prosecutors say Hernandez did not know either of the victims. Initial media reports said the two men may have been linked to a local Boston gang, but Conley said that was untrue. "Nothing could be further from the truth," Conley said Thursday. "That characterization was unfair to them and their families."

According to court documents, video surveillance shows Hernandez arriving at Cure nightclub in Boston's Theater District at 12:04 a.m. He is seen driving a 2006 Toyota 4Runner with Rhode Island license plates. Several Minutes later, video from outside the club shows Hernandez and a light-skinned Hispanic man entering the club. They walk in immediately behind Abreu, Furtado and three other men who were out that night with the victims. Hernandez and the other man immediately go downstairs, out of sight of the club's cameras. They come back to the main level after about 10 minutes. Hernandez then downs two drinks and leaves the club. Video from outside the club then shows Hernandez and the other Hispanic man entering the parking garage and leaving in the Toyota 4Runner about 1:07 a.m. Again Hernandez is seen driving and the other man in the passenger seat.

An hour later, at 2:10 a.m., the victims leave the club and walk down the street toward the parking garage. As they walk down the street, video footage shows a vehicle matching the description of Hernandez's SUV driving slowly past the group of men. The vehicle is then seen looping around the block and driving slowly past them again. The victims then pile into a black BMW and drive away from the parking garage. The BMW is seen stopping a few blocks away at a red light, waiting to make a left turn that would lead the men home.

Two men who were driving in the area at the same time told police that a silver or gray SUV with Rhode Island plates pulled up next to them at a red light. They told police they saw a Hispanic man with short dark hair driving and a black man with braids in the passenger seat. The men said the SUV ran the red light and sped up to the next intersection, where the BMW was stopped. Seconds later, six gunshots rang out and the SUV sped off.

"Aaron Hernandez then fired a .38 caliber revolver multiple times from the driver's side of his vehicle into the passenger side of the victims' vehicle," Conley said. Two of the men riding in the backseat of the BMW jumped out and ran. The third called out to Furtado — who was in the passenger seat — but got no response. Furtado was dead. When Boston police detectives arrived at 2:32 a.m., they found the BMW sitting at the intersection with the engine running. Abreu was still in the driver's seat, dead from a gunshot wound to the chest. Seated next to him was the body of Furtado, dead from a gunshot to the head. A third shooting victim was also at the scene with bullets in both arms. His wounds were not fatal.

Police did not initially view many of the security tapes that now link Hernandez to the crime. Initially police had no reason to suspect his involvement in the shooting. The police focused their investigation on locating the silver or gray SUV with Rhode Island plates. The vehicle locating task proved elusive and eventually, the case went cold. Hernandez went about his playing career, making the 2012-13 season one of his best since joining the NFL. He tallied 51 receptions for five touchdowns in just 10 games and pocketed nearly $10 million in salary and bonuses.

At some point during early 2013, Hernandez befriended Odin Lloyd. Lloyd was a 27-year-old member of the amateur football squad knowns as the Boston Bandits. Lloyd still lived in his parents' modest home in a rough part of town. Lloyd was dating the sister of Hernandez's fiancée. The NFL player would occasionally bring Lloyd with him to clubs, parties and rent cars for the amateur athlete. In June 2013, Hernandez and Lloyd partied at Rumor nightclub in Boston. According to prosecutors, Hernandez became upset with Lloyd for either talking to people who the NFL player did not like or discussing something that Hernandez did not want discussed.

Days later, Hernandez texted two friends — Carlos Ortiz and Ernest Wallace — beckoning them to drive to Boston from their home in Connecticut. Minutes later, he texted Lloyd, telling him that he wanted to meet up. Just after 1 a.m., Hernandez, Wallace and Ortiz left the NFL player's home and drove to pick up Lloyd. At 2:32 a.m., they arrived at Lloyd's home. An hour later, the Nissan Altima being driven by Hernandez and carrying the other three men pulled into an industrial park near Hernandez's home. It was around that time that Lloyd sent series of text messages to his sister. "Did you see who I am with?" Lloyd wrote after 3 a.m., minutes later offering the answer: "NFL." Lloyd then followed up with a final text: "Just so you know."

Prosecutors allege that after the car pulled into the industrial park, Lloyd was shot three times while he attempted to get out of the vehicle. With bullet wounds in his arm, forearm and back, Lloyd lay on the ground. Then as prosecutors have said in court, someone stood over Lloyd and fired twice into his chest, execution-style. Video from Hernandez's home shows the former player entering his house minutes later, carrying a gun believed to be the murder weapon. That gun has not been recovered.

Days later, Hernandez was led out of his home in handcuffs and was charged later that day with first-degree murder. Hernandez's arrest caused a media storm, with national and international outlets descending on a small courtroom about an hour south of Boston to watch the former star's arraignment. In the days that followed, the Patriots cut Hernandez from the roster and scrubbed his name from the team Web site. Soon, Wallace, Ortiz and Hernandez's fiancee and one of his cousins were also in custody, facing charges related to Lloyd's killing.

On June 22, 2013, four days before Hernandez was charged in Lloyd's killing, Boston police received a call from an anonymous tipster. The tipster said that he had information about both the Lloyd slaying and the unsolved July 2012 murders.

The man later identified himself to police as a security supervisor at Rumor Nightclub. Lloyd partied with Hernandez two nights before his death at the Rumor Nightclub. The tipster told police that the Lloyd killing was directly linked to the unsolved 2012 double murder. Asked how he knew this, the nightclub security supervisor replied: "Someone accidentally spilled the beans in front of me." After receiving that tip, the long-dormant investigation into the double killing was awakened. Law enforcement officials have since told media sources that police are looking into whether Lloyd had information about the double murder. They are still trying to determine if the motive for his killing was that he had publicly discussed that crime, angering Hernandez.

Police reanalyzed security footage from the night of the murders. Thye came to the conclusion that Hernandez was driving a vehicle that matched the description of the vehicle involved in the drive-by. Days later, that vehicle and a backpack containing clothing Hernandez wore on the night of the shooting were recovered from a Connecticut home owned by his uncle. "Gunshot residue may still exist in the vehicle, since there is reason to believe that the vehicle has remained untouched and stored in an enclosed garage for close to a year," investigators wrote in a search warrant affidavit. Police say they have also recovered the gun used in the 2012 killings. Police it said was discovered during a seemingly random incident in which they were conducting an inventory of a car that was involved in a crash.

The new charges against Hernandez drastically complicate his legal proceedings. He remains in pre-trial status in the Lloyd killing. His attorneys could request more time or a delay in the proceedings now that they must contended with a second murder trial. Due to fact the crimes were committed in different counties, the trials cannot be combined. Boston prosecutors said Thursday that they will be cautious to not release information that would compromise pending action in the Odin Lloyd case.

"The pending case in Bristol County … would be tried before this second case," according to a former Boston-area district attorney. "However, if prosecutors are able to link a strong and solid motive in the prior murder, in 2012, to the Odin Lloyd murder, you could have evidence of the prior murder being utilized during the course of the trial in the Odin Lloyd murder." Hernandez's attorneys did not immediately respond to requests for comment.

Meanwhile, Wallace and Ortiz are both in custody as well, awaiting trial on charges that they were accessories to Lloyd's killing. Hernandez's fiancee also faces charges that she lied to a grand jury about her involvement.

Aaron Hernandez!
Posted: 12:30 AM EST, Fri March 7, 2014 - Updated: 03:00 AM PST, Fri March 7, 2014




Bristol County, Massachusetts -- Aaron Hernandez, who already faces first-degree murder and weapons charges, could face even more trouble after a jailhouse fight last week. Neither Hernandez, or the other man was seriously injured in the February 25 fight. Attorneys for Hernandez have not responded to questions about the fight involving an unidentified inmate.

However, the Bristol County Sheriff, Thomas Hodgson, is asking that the former New England Patriots star face a simple assault-and-battery charge for allegedly punching the fellow inmate. Sheriff Hodgson told media sources on Thursday the charge would be a misdemeanor. Hodgson said he filed a criminal complaint application with the Third District Court. Hernandez, 24, is aware of the filing, he said. The case is now in the hands of the district magistrate, who will decide whether there is probable cause for a charge to move forward. If so, an arraignment will follow, Hodgson told media sources. Hodgson last month said that jail officials will be looking at how the two inmates came into contact, because "no more than one inmate is supposed to be out at a time" in the unit where Hernandez is housed.

Authorities have said that Hernandez and two other men picked up Odin Lloyd from his Boston apartment in a rental car shortly before Lloyd was found shot to death on June 17, 2013. Surveillance cameras then captured the rental car leaving the crime scene and Hernandez carrying a gun as he returned to his home minutes later, according to authorities. Hernandez has pleaded not guilty to the murder charge.

An attorney for Hernandez did not immediately respond or comment regarding the probability of new charges.

Vevo!
Posted: February 3, 2014, 11:16 AM | Updated: February 3, 2014, 11:16 PM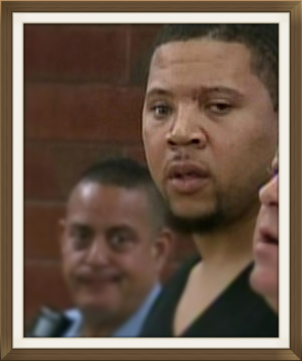 HARTFORD, Conn. - Alexander Bradley alleges he was shot in the face by former New England Patriots tight end Aaron Hernandez in Florida. Bradley, an associate of Hernandez, alleges in a Florida lawsuit that he lost his right eye when Hernandez shot him in the face as they argued outside a Miami club last February. Bradley was shot again, this time outside a Connecticut nightclub, where he then opened fire, police said Monday. Bradley was shot multiple times in the right thigh Sunday night outside the Vevo Lounge Bar & Grill in Hartford's South Meadows neighborhood. He was taken to a hospital under police guard, police Lt. Brian Foley said. His condition wasn't released, but he's expected to survive. No other injuries were reported. Police haven't announced any arrests.

A source said Monday that the early indication is that the shooting appears to be a nightclub dispute and not connected to the Aaron Hernandez investigation. No one answered the phone Monday morning at the Vevo Lounge. "Evidence revealed there was a disturbance in the club that was pushed outside by staff," Foley said. "At this point, Bradley was shot. Bradley went to a vehicle, got a gun, then shot up the front of the club." Responding police officers stopped a car that sped away from the club, and an injured Bradley got out and fell on the street, Foley said. No charges against Bradley were announced. Bradley's Connecticut lawyer hung up the phone on a reporter without commenting Monday.

Boston police, meanwhile, have linked both Hernandez and Bradley to a double homicide in July 2012. Police believe Hernandez and Bradley were in an SUV when someone inside the vehicle fatally shot Daniel Jorge Correia de Abreu and Safiro Teixeira Furtado in Boston's South End, according to a search warrant filed by Bristol, Conn., police.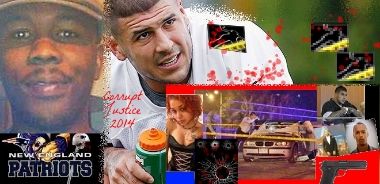 The warrant doesn't say who investigators believe pulled the trigger in the double killing or suggest a motive. No charges have been filed in the case. The warrant sought recordings of phone calls made by Bradley while he was jailed in Hartford in October for failing to appear before a Massachusetts grand jury investigating the 2012 shooting.

Investigators say they found the SUV wanted in the Boston homicides at the home of Hernandez's uncle in Bristol.

Police say surveillance camera recordings show Hernandez and Bradley going into a Boston nightclub shortly after the shooting victims went into the club. The recordings also show Hernandez driving the SUV out of a nearby parking garage with Bradley as a passenger shortly before the shootings, police said.

Boston police called Hartford police Monday about Bradley's shooting as part of their investigation, Foley said.

Hernandez is detained on a murder charge in the death of Odin Lloyd, a semi-professional football player whose body was found June 17 near Hernandez's North Attleborough, Mass., home. Hernandez has pleaded not guilty.

Double-ups!
Posted: 6:28 PM EST, Thu January 16, 2014 - Updated: 12:42 PM PST, Mon January 20, 2014

Boston, MA -- For the first time, newly unsealed court documents reveal police directly suggested that former New England Patriots tight end Aaron Hernandez may have pulled the trigger in an unsolved Boston double homicide in July 2012. Victims Daniel Abreu and Safiro Furtado were fatally shot in a 2003 BMW. Two others in the car survived. Media sources have previously reported, a grand jury has been looking into whether Hernandez played a role in the drive-by shooting, according to law enforcement sources. The 2012 shooting is separate from a 2013 killing in which Hernandez is charged and awaiting trial. Hernandez, 24, was indicted for first-degree murder and weapons charges by a different grand jury in August 2013, in the shooting death of his friend Odin Lloyd. Hernandez has pleaded not guilty.

"There is ... probable cause to believe that Aaron Hernandez was operating the suspect vehicle used in the shooting homicides ... and may have been the shooter," a now-unsealed June 2013 warrant reads. The warrant was used to search a Toyota 4Runner linked to Hernandez that, according to court documents, was seen at the scene of the crime by witnesses the night of the murders. The vehicle was recovered at Hernandez' uncle's home in Bristol, Connecticut. The warrant granted permission to search the SUV for gun residue.

The search warrant also granted permission to seize a bag of clothing with Hernandez's name on it that was found at that home. It's unclear what was found in the bag and no document detailing what was removed from the house has been released. Police are looking for clothing and jewelry worn by Hernandez the night of the double homicide, including a baseball hat, a T-shirt, sneakers and a beaded necklace. Hernandez is seen on a nightclub video surveillance camera wearing those same items, according to the search warrant, which is partially redacted. No charges have been filed and authorities have not commented publicly on the investigation.

Double Down!
Posted: 10:36 AM EDT, Tue August 20, 2013 - Updated: 1:13 AM PDT, Thur. August 22, 2013

Springfield, Massachusetts (WCJB) -- A gun found during a traffic accident investigation two months ago has been linked to a 2012 double slaying that police are investigating in connection with Aaron Hernandez, law enforcement sources said Tuesday. The gun's ballistics match the markings on the bullets found after two men were killed outside a Boston bar last year, two law enforcement sources said. After a June 21 four-vehicle crash on Interstate 91 in Springfield, Massachusetts, Jailene Diaz-Ramos, 19, was taken to a hospital. During a search of her vehicle -- which is customary when a car is towed from a crash scene -- Massachusetts State Police found a firearm and several rounds of ammunition, according to the incident report.

The evidence has been presented to a grand jury hearing details of the double homicide, a law enforcement source said. Diaz-Ramos was not licensed to carry the weapon and was charged with possession of a firearm without a license, possession of ammunition without a license and improper storage of a firearm, the incident report said.

When asked, the teenager told police the .38-caliber weapon belonged to her boyfriend and that "he was the last one to use the car to visit a football player," according to a law enforcement source with knowledge of the case. It's unclear if she named the football player. Hernandez, a former New England patriot tight end, is being investigated in connection with the double killing in Boston's South End, law enforcement sources said. Diaz-Ramos' connection to Hernandez is unclear, but she and her boyfriend are both from Bristol, Connecticut, Hernandez's hometown, police say.

The teenager was released on bail after her initial appearance at Springfield District Court, according to police.

In June, law enforcement sources said they believe Hernandez, 23, rented a silver SUV with Rhode Island registration that was linked to the scene of the double homicide. Police searched for the vehicle for almost a year before locating and impounding, the source said. Separately, Hernandez is accused with the killing of friend Odin Lloyd, a 27-year-old semipro football player whose body was found in an industrial park less than a mile from Hernandez's home. Hernandez has pleaded not guilty.

Posted: 10:36 AM EDT, Tue August 13, 2013 - Updated: 06:36 PM PDT, Sat. August 24, 2013



Massachusetts -- The investigation into the actions of former NFL tight end Aaron Hernandez, who is accused of killing friend Odin Lloyd, has turned to Hernandez's fiancee, Shayanna Jenkins (pictured above, center) as law enforcement searches for the .45 caliber gun used in the slaying. Prosecutors have accused the former New England Patriot of orchestrating what they call Lloyd's execution-style slaying. Lloyd's bullet-riddled body was found in a Massachusetts industrial park on June 17, Father's Day, about a mile from Hernandez's Massachusetts home. He was shot five times, and the gun has not been found. Hernandez, 23, has pleaded not guilty to murder and is being held without bail.



Search warrant affidavits obtained by media sources contain new details about fiancée Shayanna Jenkins. In them, authorities alleged that Hernandez, Jenkins, his cousin Tanya Singleton (pictured above, center) and Ernest Wallace "have all made overt attempts to hide evidence, render assistance for suspect to elude law enforcement, and to hinder and mislead this investigation." Wallace has been charged with accessory after the fact to murder. Singleton, Hernandez' cousin, remained jailed on a contempt of court charge for failing to cooperate with a grand jury, according to two law enforcement sources.



Shayanna Jenkins has not been charged in connection with the investigation, and lawyers representing her fiancé, Hernandez, have not responded to requests for comment. The documents indicate investigators became suspicious of Shayanna Jenkins after they spoke with her sister Shaneah Jenkins. Shaneah Jenkins was Lloyd's girlfriend.

The court papers describe the following allegations:

The day after Lloyd's body was found, Shaneah Jenkins told authorities she was with her sister, Shayanna, and two uncles at Hernandez's home. During that time, Shaneah Jenkins said she saw her sister go into the basement with an empty trash bag. Shayanna asked Shaneah to borrow her car and had a cell phone "communication" with Hernandez. The women's uncle told Shayanna that "Mr. Hernandez wanted weapons taken out of the house" and told Shaneah that weapons "were discarded into 'the woods.'"

The documents go on to describe a mysterious, if not cryptic, text message obtained by investigators from Hernandez to his fiancée that allegedly read: "Go back in back of the screen in movie room when u (sic) get home an (sic) there is a box...jus (sic) in case u (sic) were looking for it!!! Member (sic) how you ruined the big tv Imao WAS JUST THINKIN bout that lol wink wink love u TTYL....K"

"TTYL" is common shorthand for "talk to you later." According to the court papers, Jenkins allegedly answers: "ok-that was awful...Perfect tv...Love u."

About an hour later, a home surveillance video shows Jenkins leaving the house carrying something "rigid" and "consistent to a lock box or safe" placed inside a garbage bag and covered with clothing, according to the documents. Police state Jenkins drove away and returned an hour later, but she was not carrying the "rigid" item back into the house. Prosecutors have said no lock box was found in the home.

A search of a rented storage unit in Bristol, Connecticut, allegedly paid for by Hernandez, did not locate the weapon used to kill Lloyd, according to law enforcement officials.


Grand jury indictments are expected in the case as early as next week, officials have said.
July 25, 2013

Florida -- With former New England Patriots tight end Aaron Hernandez facing murder charges stemming from the shooting death of semi-pro football player Odin Lloyd, organizations and institutions related to Hernandez have distanced themselves from him in recent weeks. Hernandez's alma mater is the latest party to join the trend.

According to University of Florida sports media professor Ted Spiker, the school has decided to remove a brick from campus that celebrated Hernandez's All-American status. The process was quick and surgical in nature; there is now no sign that Hernandez's brick was ever there. All that remains is an empty space above offensive lineman Maurkice Pouncey's brick, according to media sources. Sources also captured a shot of Hernandez's brick before the contractor brought it back to his plant.

Hernandez received the All-American honor in 2009, when he also won the John Mackey Award as the nation's best tight end. Hernandez reeled in 68 passes for 850 yards and five touchdowns that year, which led directly to the Patriots drafting him in the fourth round (No. 113 overall).

In comparison to the Pats, the Gators are a bit late to the party when it comes to striking Hernandez from their consciousness. Not long after Hernandez's June arrest, New England released him and essentially severed all ties. It seems as though the University of Florida is trying to do the same thing.

According to a university statement sent to Wesley Lowery of The Boston Globe, the process of removing Hernandez-related items from campus started when news of his arrest originally broke. The brick removal was one of the final steps in Florida disassociating itself from Hernandez.

Hernandez is still innocent until proven guilty beyond a reasonable doubt, but the Patriots and Gators clearly aren't interested in waiting around. The prosecution was granted a 30-day continuance in its quest to prove probable cause, according to media sources, so this saga is still in its beginning stages.

League Hitter!
Posted: Jul 10, 2013 3:05 PM ET - Updated: Jul 11, 2013 10:49 PM PT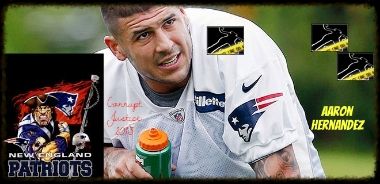 ATTLEBORO, Mass. (WCJB) -- An associate of former New England Patriots tight end Aaron Hernandez said he was told Hernandez fired the shots that resulted in the death of a semi-pro football player, according to documents filed in Florida. Hernandez has been charged in the June killing of Boston semi-pro athlete Odin Lloyd. The records say Hernandez associate Carlos Ortiz told Massachusetts investigators that another man, Ernest Wallace, said Hernandez shot Lloyd in an industrial park near Hernandez's home in North Attleborough. The gun used in the killing has not been found. The records, obtained by media sources, also show that a vehicle wanted in a double killing in Boston a year before had been rented in Hernandez's name. Together, the revelations provide the most damning evidence yet against the 23-year-old star athlete.




In addition, the papers say, a search of Lloyd's phone revealed Hernandez had sent him a text the previous night at around 9:05 p.m. that stated, "I'm coming to grab that tonight u gon b around I need dat and we could step for a lil again (sic)." The two exchanged a few messages, with Lloyd responding at about 10 p.m., "Aite idk anything going on (sic)." Hernandez reportedly replied, "I'll figure it out ill hit u on way." A little more than two hours later, shortly after midnight, Lloyd sent his final text to Hernandez: "we still on."

The documents were filed in court by the Miramar, Fla., police department to justify a search of Wallace's mother's home in that city. Meanwhile, eight search warrants were unsealed in Massachusetts after news organizations sought access to them. The warrants reveal the breadth of the investigation, with authorities scouring through everything from Hernandez's house to his phone to the contents of his team locker, which the Patriots emptied into a container after they released him. A rifle, ammunition and video surveillance equipment were among the items police seized from Hernandez's home.

The records also show that while investigating Lloyd's killing, police searched in Hernandez's hometown of Bristol, Conn., and found a vehicle wanted in connection with a July 2012 double homicide near a Boston nightclub. Hernandez, Wallace and Ortiz appear linked through Bristol. Wallace told Florida police he grew up with Hernandez's father. Ortiz's attorney said Tuesday his client, who's athletic and around the age of Hernandez's older brother, is from Bristol.

Prosecutors say Hernandez, Wallace and Ortiz drove with Lloyd in a rented Nissan Altima to the industrial park where Lloyd was fatally shot. Ortiz told police that during the drive, Hernandez told Lloyd that Lloyd had been "chilling" with people Hernandez had problems with, the documents say. But Ortiz told police the two men shook hands and the problem seemed smoothed over. However, the Altima soon stopped, and everyone but Ortiz got out to urinate, according to Ortiz's account.

The witness told police he then heard gunshots before Hernandez and Wallace got back into the car without Lloyd and the car sped away. Ortiz said he couldn't see who fired the shots because it was dark. Back at Hernandez's home, Ortiz said, Wallace asked him to get a small gun out from under the driver's seat. Ortiz said he did and gave it to Hernandez once they were inside. Ortiz said he then went to sleep. When he woke up in the afternoon, according to his account, the three men returned the Altima and rented a Chrysler 300 before returning to Hernandez's home. Ortiz and Wallace then went to an apartment in the area that Hernandez and other football players used. Wallace let Ortiz in before leaving for a long time, the documents say. The two then drove to Bristol. Ortiz told police that Wallace said Hernandez shot Lloyd.

Police say Hernandez, who played tight end, became "argumentative" during his first encounter with police at his home about five hours after Lloyd's body was found by a jogger. Hernandez told police he had last seen Lloyd in Boston the day before. He asked, "What's with all the questions?" and locked the door behind him. He then returned with his attorney's business card but didn't respond when police told him they were investigating a death, the records show. "Mr. Hernandez slammed the door and relocked it behind him," the records read. "Mr. Hernandez did not ask officers whose death was being investigated. Mr. Hernandez's demeanor did not indicate any concern for the death of any person." Hernandez came out later and agreed to be questioned at a police station. The documents also say Hernandez called his girlfriend's cellphone and stopped her from speaking with police after they pulled her over and told her Lloyd was dead.

Hernandez has pleaded not guilty in Lloyd's killing. His legal team did not return email messages Tuesday. Wallace faces an accessory to murder charge in the case and has pleaded not guilty.

NFL Flophouse!
Posted: Jul 03, 2013 3:05 PM ET - Updated: Jul 11, 2013 10:49 PM PT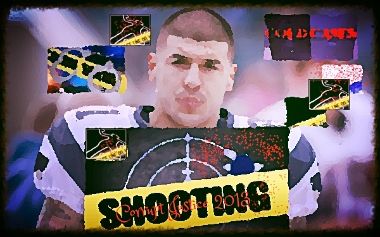 Massachusetts - The evidence continues to mount against former New England Patriots tight end Aaron Hernandez. After being charged with first-degree murder in June for the execution-style shooting of acquaintance Odin Lloyd, and subsequent findings of links to other shootings and incidents, the 23-year old Hernandez is now reported to have rented a secret "flop house," a place typically reserved for minimal services such as storage.

According to a report Wednesday from media sources, Hernandez, who is now one of 29 NFL players arrested since the Super Bowl, had reportedly leased a $1,200 per month apartment in Franklin, Mass. State police found boxes of ammunition, a sweatshirt and a baseball cap, among other items in the apartment.

Police found out about the apartment from Carlos Ortiz, one of Hernandez's friends, who said he was with the former NFL star the night he allegedly made plans to shoot Lloyd. The articles of clothing recovered from the apartment are similar to what Hernandez had worn the night of the crime, June 17.

According to a media report:

"The white sweatshirt could be used … to assist in linking Hernandez to the scene of the crime," wrote Trooper Michael Bates, in an affidavit in support of one of the search warrants. "The baseball hat could help provide the whereabouts of Hernandez on the Friday night before the homicide," Bates wrote.

Media sources in Boston provided the list of items recovered, which include:

•» A white hoodie "consistent in color and type with the sweatshirt that Hernandez is observed to be wearing on surveillance cameras the night of the homicide.
•» A red baseball cap worn by Hernandez to a nightclub on the Friday night before the murder. Prosecutors had previously said Hernandez's anger at Lloyd could have been sparked by an incident at that club.
•» Five boxes of .45 ammunition (the caliber of the shells found on Lloyd's body), five boxes of rifle ammunition, and one box of .22-caliber ammunition.
•» Keys to a brand-new Hummer registered to Hernandez.
•» Paychecks from the Patriots and Puma.
•» A bag from Kay Jewelers.
•» A valet receipt from the W Hotel in Boston.
•» A Western Union receipt.
•» A Hertz car rental agreement.

Lloyd, who was dumped at an industrial complex about a mile from Hernandez's North Attleboro (Mass) mansion after he was killed, reportedly had inside information about Hernandez's involvement in a 2012 double-homicide in Boston. Hernandez's attorneys say the items recovered from the Franklin apartment is circumstantial and added that he's eager to clear his name from the murder charge.

---
Reader Pageviews by Country
---
From: Feb 27, 2014 4:00 PM – Mar 6, 2014 3:00 PM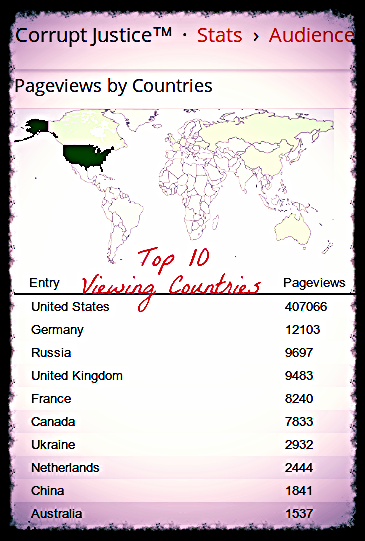 ---
«•
Thank you for visiting Corrupt Justice™. Enjoy our Free Movie Intermission! Don't forget to Bookmark Us & Tell A Friend! We're Global!
•»
---
Movie Intermission!
Murder Trial of Michael Dunn
Defense (Rests) Case XV
---




Description: Jacksonville, Fla. -- When Michael Dunn pulled his car into the gas station lot, he said a red SUV next to him began blasting loud music. "The body panels on the SUV were rattling, my rear view mirror was shaking, my ear drums were vibrating," Dunn said. "I mean, this was ridiculously loud music." Dunn said he asked the people in the car to turn the music down, and when they did, he said, "Thank you."

Read more (Indictment, Police Reports, Civil Complaint) on the State of Florida v. Michael Dunn @ http://www.scribd.com/collections/4443911/State-of-Florida-v-Michael-Da.

---
---