---
Click on Banner to Sell Your Home(s)!
Runtime:
00:00:44 (Forty-four Seconds)
Video Site:
@Wilabee™
---
Top News Story!
'Savagery'!
Posted: Dec 27, 2017, 1:26 PM ET ~ Updated: March 1, 2018 06:02 PM PT

Troy, New York (WCJB) -- Shanta Myers, 36, and her two children. Jeremiah Myers, 11, and Shanise Myers, 5 and her girlfriend, Brandi Mells, 22, were recently discovered murdered. Police have not yet given a motive for the brutal killings. The four victims were found bound with their throats slit on December 26, 2017, inside their basement apartment at 158 Second Avenue. However, authorities believe they were killed five days earlier. A property manager conducting a welfare check at the request of the two women's relatives found the victims' bodies and called police. Police found two knives near the bodies.

James W. White, 38 (pictured above, center-right) and Justin C. Mann, 24 (pictured above, center-left) were arraigned on nine counts of first-degree murder and four counts of second-degree murder — as well as charges of burglary, robbery and possession of stolen property. A relative of Shanta Myers told media sourcers last week that Mann was friends with Mells. Myers' nephew, Khalif Coleman, told sources: "I never seen him before a day in my life … but some of my family members recognize him as Brandi's friend. He supposedly always hung out with her."

The two men charged in the grisly quadruple murder of a family in upstate Troy had stolen an Xbox video game system and flat-screen TV from the victims' home during their rampage. A review of Mells' Facebook posts shows she searched online classified ads for video games and toys for Myers' children. The online search was conducted in the days before she was killed. Around the same time, Mells tried to sell car tires for $200 in a local Facebook group. Mells was specifically looking for Xbox and PlayStation games. Mells wrote December 17 [2017]: "If anyone have ps3 or xbox1 systems with games for my two boys they don't have anything for Christmas anything help."

Mann pleaded guilty in March 2014 to an armed robbery in Queens. He used to live in Queens. He was sentenced to five years behind bars. He was paroled on June 1, 2017. White pleaded guilty to manslaughter in 2001 for his part in the stabbing death of a Bronx man. He served nearly nine years in prison before being paroled. A grand jury indictment had been expected on January 3, 2018. However, the indictment wasn't returned until two days later (January 5, 2018). This was a day after City Court Judge Christopher Mayer ordered the suspects released.

However, the new first-degree murder charge against White promptly landed him back in jail without bail. A parole hold previously placed on Mann also kept him in jail without bail.



Posted: Dec 27, 2017, 1:26 PM ET ~ Updated: March 1, 2018 06:02 PM PT

Troy, New York (WCJB) -- Four people found dead in an upstate Troy, New York home. Two adult female victims, ages 22 and 36, were found early Tuesday afternoon in a basement apartment in Troy, New York, about 8 miles outside of Albany. A 5-year-old girl and an 11-year-old boy were those killed. The victims all appeared to have lived in the apartment. The women were in a relationship. The girl and the boy were the children of one of the women.

Troy Police Chief John Tedesco described the killings as "savagery." Police are investigating the quadruple homicide. Tedesco said the killings aren't believed to be a random act. He added that police do not believe there is any imminent danger to the public. Tedesco did not release the causes of death. He said the autopsies are being performed today. Tedesco is urging anyone with information to contact the police. "If you know anything at all even, if you think its insignificant ... please call us."

Justified!
Posted: Aug. 23, 2015 1:25 AM PDT ~ Updated: Aug. 03, 2016 9:02 PM PDT

East Memphis, TN -- On June 27, 2012, an unarmed Hernandez Dowdy, 36, raced through an East Memphis neighborhood on foot. He was fleeing police. Police allege Dowdy had stolen a car at gunpoint days earlier. Running quickly behind him was a Memphis police officer named, James Archie, 40, and a seven-year veteran (as of 06/27/12). Officer Archie, slowed and drew his firearm. Suddenly Archie fired a single shot from an estimated 20 yards. The bullet struck Dowdy in the back. The bullet perforated Dowdy's left lung and heart. He was killed instantly.

A neighbor's home security surveillance camera captured the murder. The chilling nine seconds of video show a puff of smoke from the barrel of Archie's weapon. The smoke signaled an abrupt end to the chase. In a split second, Dowdy stepped outside of camera range. Only the heel of his shoe is visible as the officer fired.




The single shot ended a chase that begun because Dowdy was believed to be driving a stolen car. Dowdy ran a stop sign and crashed head-on into another car. He raced away with Archie and two other uniformed MPD officers giving chase. Archie later told investigators he ordered Dowdy to stop and raise his hands. However, he feared the suspect was reaching into his waistband for a weapon, while periodically looking back over his shoulder. Archie told MPD investigators who conducted the internal examination: "When he turned that last time and I'm in an open area I had no cover and at that time I felt that my life was in danger." The two other officers corroborated that account. However, witnesses told police the man was simply holding up his pants with one hand as he ran.

In addition, an examination of public records by Corrupt Justice™, shows an error by an MPD sergeant set off this fatal series of events in 2012. A police investigation five days earlier found the Pontiac G6 had not been taken in a carjacking as reported. The vehicle's Southaven owner admitted to police she made a false report. The investigator failed to correct the national database so Archie believed he was pursuing an armed carjacking suspect.

In his statement to investigators: an emphatic Archie said he feared for his life; had no place to seek cover; had exhausted all other remedies; and believed the suspect posed a danger to citizens. During an administrative hearing Archie told an investigator: "I am not downgrading the suspect's death, but it could have been me who was shot ... I can respect the position of the ISB but until someone is the position I was, it is easy to judge. ... Do I have to wait until I see a gun or am facing down a barrel? You being a sworn officer, and you're sworn to protect the public — that's our No. 1 job — you can't let, can't let someone that's already been identified in a potential violent situation just let him go."

Shelby County District Attorney General Amy Weirich said the video of Archie firing into the back of the suspect isn't enough to know whether Dowdy posed a threat. Weirich said: "To that officer, in that moment, in those split seconds when that officer's reasonable belief was not only that (his) life was in danger but all of the citizens on that street." She said at the time of the shooting: the officer didn't have the advantage of knowing Dowdy wasn't armed; and was falsely linked to a carjacking. The standard in Tennessee requires the officer, or any citizen, to have a reasonable fear for their life. "Was it reasonable? Not correct, but was it reasonable at that time?" Weirich said.

However, in its lengthy case summary, MPD's Inspectional Services Bureau (ISB) pointedly concluded otherwise. In its internal report dated April 1, 2013, MPD alleged: "The suspect is clearly running away from you and is not shown to be making any threats toward you, other officers or citizens." The final investigative report states: "Officer Archie maintains there was nothing more he could do but to shoot the suspect. In retrospect, several things could have been completed first such as setting a perimeter of the immediate area, calling for K-9 units, Air Section, and additional support all while maintaining a visual of the suspect. The video shows the suspect to be tiring and slowing, which would have allowed other responding officers to aid in the apprehension ...There is a preponderance of evidence to suggest your actions did not comply with (MPD's) policies and procedures."

Nearly a year later, on May 27, 2013, Archie was fired for violating the department's use of deadly force policy. Despite these findings the Shelby County District Attorney ruled the case a justifiable homicide. The DA concluded there was insufficient evidence to pursue charges or present findings to a grand jury. Thus, Archie was not prosecuted. He could not be located for comment.

Mayor A. C. Wharton is a longtime criminal defense lawyer. Wharton is seeking re-election. He said he viewed the video with Police Director Toney Armstrong shortly after the shooting. He claims he questioned the officer's actions. Based on what he saw, Wharton said he disagreed with the DA's decision not to prosecute Archie. "I think charges should have been filed." He has pressed recently for outside investigations of fatal police-involved shootings. He says there is a worrisome 'perception' — locally and nationally — that police and prosecutors are too close.

The case was examined by the FBI's Civil Rights Division and Tarnished Badge Task Force. They, as well, chose not to pursue charges. Similarly, a federal wrongful death lawsuit filed by the family was dismissed on grounds the officer's actions were reasonable and didn't violate Dowdy's constitutional rights. It does not appear the judge ever viewed the video before dismissing the family's claim. Since 2009, MPD officers have fatally shot 24 suspects. Archie's case and all 21 other closed cases were ruled justifiable homicides.



Officer James Archie (top center) prepares to shoot a fleeing Hernandez Dowry (top right) on June 27, 2012. Dowry, who was unarmed, was killed with a single shot in the back. A neighbor's home security surveillance camera captured the deadly chase. Archie was fired for violating Memphis Police Department's policy on use of deadly force, but the Shelby County District Attorney ruled the case a justifiable homicide.

Records show Weirich and her predecessor, Bill Gibbons, reviewed each of the closed twenty-two (22) case. They declined prosecution in each case. According to MPD records released through the Tennessee Public Records Act, none of the cases was presented to a grand jury. Corrupt Justice™ requested the DA's files in June. However, none were made available by deadline Friday (July 29, 2016). Weirich said each shooting was labeled justifiable because the state's self-defense law gives broad latitude to any citizen or police officer to "protect themselves against deadly force." She said: "The same law that gives a homeowner, a shop owner or a regular citizen the right to defend themselves also protects office."

Although Archie and Dowdy were black, a majority of the cases reviewed by Corrupt Justice™ involved white MPD officers killing black suspects. The same scenario in the July 17 death of Darrius Stewart's death. Stewart's case is one of two cases from this year remain under investigation. Together, the extensive files of those closed cases provide context for the investigation of the department's latest fatal shooting (the July 17 death of Darrius Stewart (pictured above-center)). The investigation is being conducted by agents of the Tennessee Bureau of Investigation. The investigation unfolds as cities around the U.S. wrestle with fallout from a series of incendiary fatal police shootings of black suspects by white officers.

The Memphis Police Department identified Connor Schilling, 26, as the officer who shot and killed 19-year-old Darrius Stewart. Weirich said her office is currently reviewing a 600-page investigative report from TBI on the Stewart shooting to determine if prosecution is warranted.

Killers Caught!
Posted: Aug. 23, 2015 1:25 AM PDT ~ Updated: Aug. 03, 2016 9:02 PM PDT




Oakland, CA, USA (T.A.D.) -- Oakland police and prosecutors said Tuesday they had arrested two people in connection with the death of Alaysha Carradine, an 8-year-old girl killed at a sleepover this summer. Police say the suspects were on a rampage, avenging the death of a friend. The targets were two small children and a grandmother.

Batman Returns!
Posted: Jul 24, 2015 1:25 AM PDT ~ Updated: Jul 24, 2015 1:32 AM PDT

Lafayette, La. -- John Russel Houser (pictured above, center) opened fire with a semi-automatic handgun in a Lafayette, La. movie theater late Thursday. He killed two people and injured nine others. Houser then turned the weapon on himself. Chief Jim Craft told reporters that authorities had identified the shooter 58-year-old Houser. Craft later said that Houser had a criminal record. However, he had not been in trouble with the law recently. He did not elaborate further. Craft added that no motive had been established.

The shooting happened about 20 minutes into a 7:10 p.m. showing of the movie "Trainwreck." Authorities said approximately 100 people were inside the theater at the time. Col. Mike Edmonson of the Louisiana State Police said that there are no other suspects apart from the deceased shooter. He added that police believe the gunman fired shots only at the theater and had not waged an attack anywhere else beforehand.

According to theater attendee Katie Domingue: "We heard a loud pop we thought was a firecracker." Domingue told media sources that she saw "an older white man" standing up and shooting down into the theater, but not in her direction. "He wasn't saying anything. I didn't hear anybody screaming either," Domingue said. Domingue told the source she heard about six shots before she and her fiance ran to the nearest exit, leaving behind her shoes and purse. Emily Mann, 21, was watching the movie while seated with a friend in the second row from the top of the theater. Her father, Randall Mann, told media sources that Emily heard popping noises and saw the gunman standing at the other end of her row.

Jalen Fernell told media sources he was watching the film "Southpaw" with friends in an adjacent theater when he heard the first shots. Initially, he thought they were part of the movie. "About five seconds later, sirens went off and I realized it wasn't the movie," said Fernell, who added that moviegoers were told to leave the area over a loudspeaker. Outside the theater, the 20-year-old said "I saw a woman lying on the ground outside with blood everywhere. She was shot in the leg."

"We didn't know what to do. You're scared to walk through the parking lot. You don't know if the guy's in a car, hiding in the parking lot," Fernell said. He watched as police with assault rifles entered the building and described hearing a barrage of gunshots "like a war going on." Fernell said he heard from a police car radio that six people were down in Theater 14. After more gunshots, he heard that the suspect was down and had committed suicide.

Authorities said they had found the gunman's vehicle with a suspicious package inside. A bomb squad and hazmat team were called in and the area near the theater was evacuated. Minutes later a number of short bursts similar to firecrackers were heard coming from that vicinity. Craft later said that the suspicious object was found to be harmless. Craft said that investigators were investigating possible addresses for the shooter in multiple Southern states as of Friday morning.

Early Friday, Craft said investigators believe the gunman had originally tried to leave the theater by blending in with the fleeing crowd. However, as he attempted to do so, he spotted two police officers who had been in the parking lot and were responding to the reported shooting.

"It looks like he spotted the officers coming in and he turned around and he went against the crowd, and he fired a single gunshot," Craft said. "He was seated in the theater just like everybody else."
"The information we have at this time indicates that he was by himself, sat by himself and the first two people he shot were sitting right in front of him," the chief added.

Police said they had closed other theaters in the area as a precaution. State and federal personnel were on hand to assist in the investigation.

Craft said that one of the injured victims was in critical condition. The ages of the wounded ranged from the late teens to early 60s. Louisiana Gov. Bobby Jindal said that one victim had been released from a local hospital. Jindal said a teacher who was in the theater was injured by the shooting. Despite being injured the teacher pulled a fire alarm to alert others. Jindal arrived at the scene approximately two hours after the shooting. He praised the response of local law enforcement and asked for prayers on behalf of the victims. "The best thing anybody can do right now is to think about them, pray for them, shower them with your love is the most important thing we will get through this," Jindal said. "We will get through this. We are a resilient community. This is an awful night for Lafayette. This is an awful night for Louisiana. This is an awful night for the United States."

The Louisiana shooting occurred almost exactly three years after James Holmes entered a crowded movie theater in suburban Denver and opened fire during the premier of "The Dark Knight Rises", killing 12 people and injuring 70 others.

DeRanged!
Posted: 12:30 a.m. EST February 3, 2015 ~ Updated: 2:30 a.m. PST February 3, 2015

LAGRANGE, GA (WCJB) – A man wanted in the murder of five people in LaGrange was arrested in Tupelo, Miss., authorities said Monday evening.

Authorities had been searching for 26-year-old Thomas Jesse Lee after five bodies were found in a LaGrange, Ga., home Saturday night.

The Troup County Sheriff's Office was asked to conduct a welfare check at the home in the 100 block of Woodstream Trail at about 10 p.m., when the bodies were found. Initially, deputies said four bodies had been found, but indicated a fifth victim had been found a few hours later.




Inside the house were the bodies of four females and one male. The victims were identified as 69-year-old William Burtron, 68-year-old Sheila Burton, 33-year-old Christie Lee, 18-year-old Iiaonna Green and 16-year-old Bailey Burton.

According to police, four of the victims had been shot to death. One of the two women was killed in a different manner, according to Troup County Sheriff's officials.

Authorities said the people may have been dead for more than a day, based on the condition of the bodies. The GBI will conduct autopsies on the bodies on Monday.

Thomas Jesse Lee, Christie Lee's husband, had been staying at the house. Police identified him as a suspect in the murders on Sunday.

According to Troup County Sheriff James Woodruff, Lee was found at a bus station in Tupelo, Miss., shortly before 5 p.m. Monday. He was taken into custody without incident. Woodruff said that a church had helped Lee purchase a bus ticket to Opelika, Ala., unaware of who he was and he had allegedly done.

Authorities said that Lee freely gave his name to approaching officers. He was with the dog of the family he is accused of murdering, Woodruff said.

Tarpoon!
Published On: 7:27 AM EST, Sun December 21, 2014 ~ Updated On: 10:27 AM PST, Sun December 21, 2014

Tarpon Springs, Florida (WCJB) -- A police officer in Tarpon Springs, Florida, was shot and killed early Sunday, a sheriff's spokeswoman said. Tarpon Springs is located on Florida's Gulf Coast about 10 miles northwest of Tampa. The fatal shooting occurred in a residential area in the predawn hours, said Cecilia Barreda from the Pinellas County Sheriff's Office. Tarpon Springs Police say Officer Charles Kondek, 45, was shot and killed early Sunday morning. The name of the suspect, who is in custody, has not been released. The sheriff's office and local police are investigating. No further information was available.

Extreme Views!
Published On: 6:40 a.m. CST December 2, 2014 ~ Updated On: 1:40 a.m. PST December 3, 2014

AUSTIN, Texas (WCJB) - Larry McQuilliams, 49, shot up downtown Austin buildings and tried to burn the Mexican Consulate. He was gunned down by police. McQuilliams harbored extremist right-wing views and appeared to be planning a broader attack against churches and government facilities. Law enforcement officials said McQuilliams had multiple weapons, hundreds of rounds of ammunition and a map of 34 downtown buildings. Police add the buildings were likely potential targets.

Investigators said McQuilliams left no note describing a specific motive or why he picked his targets. The FBI special agent in charge of the San Antonio and Austin division noted that some people who knew McQuilliams told investigators he'd been upset that he couldn't find a job. He believed immigrants were given more services than he was. "No one helped him. There's not a larger conspiracy at all." Federal investigators say they are confident McQuilliams acted alone.

McQuilliams pre-dawn rampage began the day after Thanksgiving, Austin Police Chief Art Acevedo said. McQuilliams started his attack on the consulate building and a federal courthouse. He was killed by a single shot to the chest from a police officer as he shot at police headquarters, Acevedo said. McQuilliams fired about 200 rounds, but no one else was killed or injured. "The one mistake he made was he came to the Austin police station and we were able to take him out pretty quickly." Acevedo said written in marker on McQuilliams' chest were the words, "Let me die." Acevedo said most witnesses described McQuilliams as a loner. However, none saw him as a threat for violence. Acevedo described McQuilliams as a "convicted felon, homegrown, American extremist" and "terrorist."




McQuilliams had rented a van that was parked outside the police station. The van was also loaded with ammunition and propane fuel canisters typically used for camping. McQuilliams tried to use fireworks with the canisters to make crude but ineffective bombs. He used some of the canisters at the Mexican Consulate. The bombs caused a fire that was quickly extinguished.

Inside McQuilliams' van investigators also found a copy of "Vigilantes of Christendom." The 1990 book is associated with the Christian Identity movement known as the Phineas Priesthood. The shadowy sect holds religious beliefs against banking, abortion and a strong central government. They espouse anti-Semitic and racist views. The book describes the Phineas Priesthood as Christian guerrillas who avenge Judeo-Christian traitors. Acevedo said inside the book was a handwritten note that referred to McQuilliams as a "priest in the fight against anti-God people."

McQuilliams had served about seven years in federal prison for bank robbery and was released in 2000. As a convicted felon, he could not legally possess the firearms he used in his attack. Acevedo said investigators are still trying to determine how he got them. "What keeps me up at night is these guys," Acevedo said. "The lone wolf."

Borderlines!
Posted: 11/08/2014 05:23:21 PM PST ~ Updated: 11/08/2014 07:53:21 PM PST

HEMET, Calif. (WCJB) -- Authorities allege an off-duty Border Patrol agent shot and killed a man in a personal dispute in a Southern California desert community.

A Riverside County sheriff's statement says 40-year-old John Demery (pictured above, center) confronted 27-year-old Adam Thomas at a home in East Hemet early Saturday. The statement says an argument ensued that ended with Demery shooting Thomas. Deputies found Thomas with multiple gunshot wounds. He later died at a hospital.

Demery was arrested and booked on suspicion of homicide. He was being held at a jail where deputies didn't know if he'd hired an attorney.

The Border Patrol issued a statement saying Demery is an agent assigned to its San Diego sector.

The Border Patrol says he's been suspended pending developments in the investigation. The agency says it's cooperating with sheriff's investigators.

Canty!
Posted on: 12:59 pm, April 20, 2014 - Updated on: 12:59 pm, April 20, 2014

Queens, NY -- Kevin Canty, a 43-year-old former transit cop who retired from the NYPD a year ago after getting hurt in an accident, has been charged with shooting and killing his wife, 40-year-old Jessica Canty, in their Ozone Park, Queens home on Saturday morning. The couple's 4-year-old girl and 8-year-old boy were in the house at the time, and witnesses say they saw the kids running to a nearby deli afterward. "They came in screaming, crying, saying their dad just shot their mom and there's blood all over, please help," one neighbor told media sources.

Jessica was put in an ambulance with injuries to her stomach, right arm, and chest, and died en route to the hospital. Kevin, meanwhile, was discovered trying to break into cars on Pitkin Avenue, where he was arrested with a nine-millimeter handgun. Another neighbor told media sources that the Cantys "[fought] all the time," and called the incident "inevitable." Another said that Kevin, who was once praised on the NYPD's Facebook page for helping to save the life of a man who had a heart attack in Union Square, had explicitly threatened to kill Jessica in the past. He's now facing charges of second-degree murder and criminal possession of a weapon.

"Arapahoe, Shots Fired!"
Posted on: 12:59 pm, December 13, 2013 - Updated on: 10:00 pm, December 13, 2013,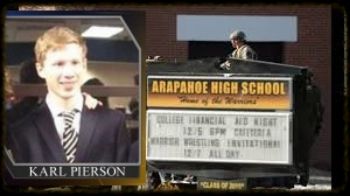 CENTENNIAL, Colo. — A student with a shotgun walked into Arapahoe High School just before noon Friday, apparently targeting a staff member, and shot a fellow student before turning the gun on himself, sheriff's deputies said.

Arapahoe County Sheriff Grayson Robinson said the gunman, identified as 18-year-old Karl Halverson Pierson, entered the school from the western entrance and immediately asked for a teacher.

When the teacher heard the student was looking for him, he left the school — an act Robinson said was "tactically the most important decision he could have made."

"He took himself away from the school in an effort to get the shooter away as well," Robinson.




While the exact motive for the shooting is not yet known, Robinson said it appears the gunman wanted revenge against the teacher "because of a confrontation or a disagreement between the shooter and the teacher."

For reasons that are still not clear, the gunman then opened fire, hitting one fellow students.

Robinson said the gunshot victim, a 15-year-old girl, was taken to Littleton Adventist hospital in serious condition. After surgery her condition was downgraded to critical condition.

Two teens were taken to Swedish Medical Center, where they were listed in good condition.Those victims suffered panic attacks and other non-physical problems, and one was released from the hospital about 5 p.m.

There was some confusion, as one victim had another person's blood on her body, the sheriff said.

The suspected shooter, a senior, was found dead of a self-inflicted gunshot wound inside a classroom about 20 minutes later, Robinson said.

"Animals!"
Posted: Wednesday, December 11, 2013, 7:09 PM - Updated: Thursday, December 17, 2013, 10:09 PM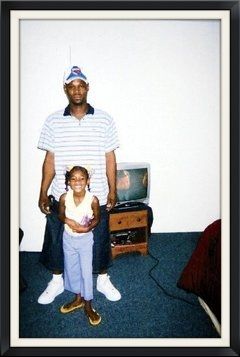 Photo courtesy of Rolanda Short. Henry Glover appears with his daughter, Nehemiah Short, in a personal photograph. Glover's body turned up in a burned-out car near the 4th District police station after a witness says a police officer drove off in the car with a wounded Glover inside. (PHOTO PROVIDED BY THE FAMILY)


NEW ORLEANS, LA — Wisconsin native David Warren married a Louisiana woman in 1997, moved to Algiers to be close to relatives, and fatally shot Henry Glover with a rifle while working as a rookie officer for the New Orleans Police Department during Hurricane Katrina's chaotic aftermath. Warren was found guilty in federal court in 2010 of unlawfully shooting Glover and received 25 years in prison.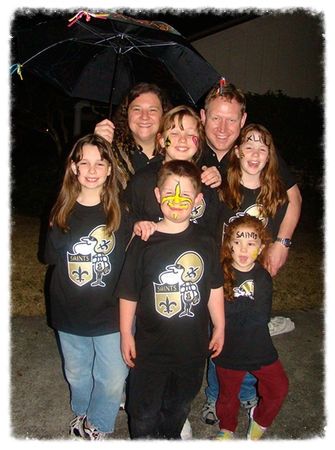 The David Warren family celebrating the New Orleans Saints Superbowl victory February 2010. A federal appeals court Monday, December 17, 2012, overturned the conviction of former New Orleans Police Officer David Warren in the fatal shooting of Henry Glover, whose shot and burned body turned up in Hurricane Katrina's aftermath. The court also threw out one charge against former Officer Greg McRae and ordered U.S. District Judge Lance Africk to re-sentence him. (PHOTO PROVIDED BY THE FAMILY)


A federal jury on Wednesday acquitted the former New Orleans police officer (pictured above, far-right) of fatally shooting a man without justification outside a strip mall in Hurricane Katrina's aftermath. Jurors for David Warren's retrial deliberated for 12 hours over two days before acquitting him of a civil rights violation and a firearm charge stemming from the September 2005 shooting death of 31-year-old Henry Glover, whose body was later burned in a car by a different officer.



Warren had been sentenced to nearly 26 years in prison after a different jury convicted him of manslaughter in 2010, but an appeals court overturned those convictions and ordered a new trial last year. A three-judge panel of the 5th U.S. Circuit ruled that he should have been tried separately from four other former officers charged in an alleged cover-up of Glover's death. The panel agreed with Warren's lawyers that the "spillover effect" of evidence about the cover-up, including testimony about the burning of Glover's body and photos of his charred remains, denied him a fair trial. The jury for Warren's retrial was barred from hearing any testimony about what happened to Glover after a good Samaritan drove the dying man to a makeshift police station. A different officer, Gregory McRae, was convicted in 2010 of burning Glover's body. The 5th Circuit upheld McRae's convictions.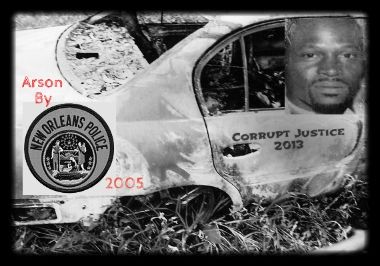 Warren testified Monday that he feared for his life when he shot Glover because he thought he saw a gun in his hand as he and another man ran toward the building he was guarding. Warren and another officer, Linda Howard, were guarding a police substation at the strip mall on the morning of Sept. 2, 2005, when Glover and another man pulled up in truck. Warren said he screamed, "Police, get back!" twice after Glover and his friend, Bernard Calloway, exited the truck and started to run toward a gate that would have given them access to the building he was guarding.



Prosecutors, however, said Glover wasn't armed and didn't pose a threat. Calloway testified that Glover was standing next to the truck and lighting a cigarette when Warren shot him. Howard testified Glover and Calloway were running in different directions when Warren opened fire. Jurors also heard testimony from a former officer, Alec Brown, who said Warren told him shortly after the shooting that he believed looters were "animals" who deserved to be shot. Warren denied saying that. Earlier on the same morning as Glover's shooting, Warren had fired what he called a "warning shot" at a man who had been riding a bike near the mall. Warren said he knew officers aren't allowed to fire warning shots, but was worried the man intended to do "something stupid" because he had circled the mall several times.

After the verdict was read, Glover's sister started wailing and had to be carried out of the courtroom. Warren's family fought back tears. Several jurors also wiped away tears as they left the courtroom.

Warren's family embraced each other. "Oh my gosh, I can't even get it in my head," Kathy Warren — David's wife and mother of their five children, who range from 8 to 15 years old — told a relative who hugged her after the verdict. Warren's lawyers said he would be released Wednesday from the courthouse and go home with his family.

One Defense attorney said the case was always about "a policeman's worst nightmare, that split-second decision." "The benefit of the doubt has to go to the officer," the attorney said, adding that "there's no winners or losers, there's just survivors."

Pandemonium!
Posted: 3:52 PM EST, Tue November 5, 2013 - Updated: 8:52 PM PST, Tue November 5, 2013

New Jersey -- Richard Shoop, the gunman who opened fire at a New Jersey mall Monday night, later holed up in a back room and shot himself in the head, authorities say. Several hours after he fired at least six bullets without striking anyone in the massive shopping center, Shoop's body was found in an obscure part of Westfield Garden State Plaza mall. Police made the discovery on Tuesday at 3:20 a.m. He acted alone, authorities say. No one else was injured in the mall shooting.

The melee started about 9:20 p.m. ET Monday night, just as the shopping center was about to close. Thousands of people were still in the mall, Molinelli said. Shoop, dressed all in black and wearing a motorcycle helmet, walked through the mall with a rifle modified to look like an AK-47. The rifle was taken from Shoop's brother, Bergen County Prosecutor John Molinelli said.

"He had more than enough opportunity to be able to shoot other people," including a group adjacent to him, but he didn't, said Molinelli. "Instead, he shot randomly at different locations." Shots hit the ceiling, an escalator, an elevator and a storefront, Molinelli said. "We know that his intent was either suicide or to do something that would cause police to shoot him, which we call 'suicide by cop,'" Molinelli also said. The reasons for the shooting remain unclear. The shooting sent panic through the mall and set off a frenzied hunt for the gunman. In the early hours of the search, officials weren't sure whether the shooter was still inside or outside the 2 million-square-foot building. Officers did not fire any shots, Molinelli said, and there was only slight damage to the mall.




Molinelli said Shoop left behind a note referring to the idea that the "end was coming." "That could mean going to jail, getting arrested, or it could mean suicide." Authorities don't know whether Shoop left the note immediately before going to the mall.

Shoop's brother, Kevin, called authorities after hearing about the shooting and said he thought Shoop might be the gunman, Molinelli said. Police did not confirm the shooter's identity until they found his body. "We're not sure exactly what caused him to do this, and we're all devastated," Kevin Shoop told reporters Tuesday. "My brother intended to harm nobody else but himself. He just, sadly, decided to make ... an act of self-indulgence by taking his own life publicly. And it's a tragedy to us all," he said.

Allie Cozic, who works in the mall, said everyone was "running to wherever they could." "It was almost like when you're watching a horror movie and the killer is walking slowly. That's what it seemed like," she said. "He was wearing all black. It almost looked like body armor of some kind. As soon as I saw the gun, I just turned and ran."

Eddie Kahmann, another mall employee, said he heard six or seven gunshots. "There was just people running like crazy, so I quickly just closed my doors, ran to the back, turned off all the lights, music and everything, just to stay hidden," he said.

Even as Shoop's body lay in a remote room in a construction area, fear permeated the mall. More than 100 shoppers were still hiding inside stores early Tuesday morning, unsure of whether they could safely come out. Officers worked to evacuate each store.

Shoop used narcotic drugs and sold drugs as well, Molinelli said. Shoop, 20, was known by local law enforcement. He had a history of drug use and abuse, Molinelli said. "He at least thought that he was reaching a point where there was no recourse but to take his own life," Molinelli said.

The owner of a pizza shop where Shoop had been working for about a year said he was a good, trustworthy worker. Dod Geges, owner of Victor's Pizza Shop, describes Shoop as a nice, quiet guy. But in the last two weeks, "something was off" about Shoop, Geges said, adding that he "wasn't his usual self." Geges' brother Robert Gega, who manages the restaurant, said Shoop was working 60 hours a week and "sobering up."

"He wasn't drinking or drugging," Gega said, adding that Shoop had good friends and never gave an indication of contemplating suicide. "He would never hurt anyone."

MPD! Shots Fired
Posted: Oct 16, 2013 3:18 PM PDT - Updated: 2:16 AM PDT, Fri. October 18, 2013

MEMPHIS, TN - (WCJB) - Memphis Police Officers were serving a warrant at the South Memphis home where they believed Aaron Dumas (pictured above, center) who was wanted on attempted murder charges, was located. A neighbor recording video on a cell phone during the warrant execution on Worthington Street Tuesday captured the moment when TACT officer Paul Hutchison was shot in the leg by the suspect. The video shows Hutchison being shot from inside the house. He is then pulled behind a vehicle to safety by a fellow officer. Before Hutchison was shot, another officer, Timothy Jackson, was also shot in the leg. Immediately after the first shooting, Dumas ran back into the house and barricaded himself inside for several hours. According to police, Dumas then set the house ablaze. He was later found dead in a bathtub.




Jackson and Hutchison are both on leave as they recover from their injuries. Two other MPD officers were relieved of duty with pay after firing shots during the standoff. An administrative investigation is underway into their actions.


Federal Confrontations!
Posted: 7:27 PM EDT, Wed October 9, 2013 - Updated: 5:24 PM EDT, Sat. October 12, 2013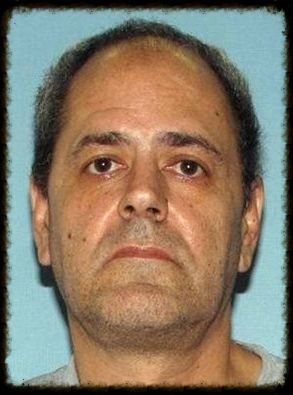 Wheeling, West Virginia (WCJB) -- 55-year-old Thomas J. Piccard (pictured above, center) a retired city police officer fired more than 20 rounds into the federal courthouse building in Wheeling, W.Va., before being shot dead Wednesday afternoon. U.S. Attorney William Ihlenfeld, who works in the federal building, identified the dead officer as Thomas Piccard, media sources reported. Another media source also said multiple sources had identified Piccard as the gunman. Piccard was a trained shooter who knew how to kill, yet federal officials said Thursday that he waved people away moments before he started spraying bullets into the glass facade and was later shot dead by law enforcement. City resident Carla Webb Daniels said she saw the gunman fire from the Chase Bank parking lot across from the building, then reload and fire at a nearby YWCA. She said he fired between 25 and 30 rounds. U.S. Attorney William Ihlenfeld said Piccard did not appear to target either individuals or a particular office in the federal building just a few blocks from the Wheeling Police Department where he once worked. Nor was Piccard the target of any active federal investigation.

A Wheeling police officer and a U.S. court security officer killed the gunman after he opened fire with an assault rifle at 2:45 p.m., Police Chief Shawn Schwertfeger said at an evening news conference. Two federal court security guards were treated for cuts from shattered glass when the gunman opened fire. Schwertfeger said the motive was still unknown. He would not confirm the shooter's identity, saying only that he had retired from the department in 2000. Wheeling Mayor Andy McKenzie said police officials told him Piccard had worked on the force for more than 20 years.

Police Chief Schwertfeger said Piccard was armed Wednesday with a rifle and a handgun, but authorities refused to identify the weapons by model or caliber. Hambrick said only that the rifle "easily could be characterized as an assault rifle." Nor would they say how much ammunition Piccard carried as he stood in a parking lot across Chapline Street and fired as many as two dozen shots, reloading at least once. Schwertfeger did not say whether Piccard used both weapons during the assault or identify which law enforcement officer at the scene returned fatal fire. But he said that officer is being closely looked after, and that all of those involved in the shooting will get counseling.

Neither the FBI nor federal prosecutors would discuss the motive for Piccard's assault. But two possible theories emerged as investigators gathered evidence and neighbors revealed that Piccard had recently told them he was dying of cancer. McKenzie said police told him that Piccard had left the force in 2000 after serving more than 10 years. McKenzie said he didn't know the circumstances behind Piccard's departure, but that he didn't have enough service to qualify for retirement. Ihlenfeld said he knew Piccard from 1997 until the officer left the force. He said he had no reason to believe his office was targeted. About 40 percent of his staff has been furloughed under the partial government shutdown, so many weren't working when the glass began to shatter.

Phoenix!
Posted: 4:02 PM EST, Wed November 13, 2013 - Updated: 1:37 PM PST, Wed November 13, 2013

Phoenix, AZ (WCJB) -- It happened around 4 p.m. A hostage situation ended tragically in Phoenix, Arizona, with four deaths, including the suspect. Phoenix Police said they responded after shots were fired in a single-family home in North East Phoenix. When they arrived they found one person dead in the driveway of the house, according to Public Information Officer Trent Crump. Police say a woman, believed to be the suspect's wife or former wife, was found burned in the yard of the house. A teenage girl was found killed inside the house.

Police said the incident might have stemmed from an effort by the occupants of the house to get a protective order against the suspect earlier in the day. The suspect was found dead in an alley near the house, police said.

High School!
Posted: 4:02 PM EST, Wed November 13, 2013 - Updated: 1:37 PM PST, Wed November 13, 2013




Pittsburgh, PA (WCJB) -- Three students at Pittsburgh's Brashear High School were shot off school grounds Wednesday shortly after the last bell rang at 2:46 p.m., said Ebony Pugh, a spokeswoman for Pittsburgh's public schools.

The students were approached by at least one gunman who came out of the woods and opened fire, the spokeswoman said. The students were shot as they walked to their cars.

The victims ran back into the school and notified the authorities. Their ages are unknown.

Jennifer Davis, a spokeswoman for Allegheny General Hospital, said the hospital received one shooting victim listed in stable condition.

South Carolina Shooting!
Posted: 12:25pm UK, Wednesday 30 October 2013 - Updated: 1:16 AM PST, Sun November 12, 2013

Greenwood, South Carolina -- Six people, including two children, have been killed in a shooting at a South Carolina home in what police are calling a domestic dispute. A Swat team went to the house in Greenwood after a man called authorities and said he was thinking about hurting himself. Greenwood is a town of approximately 70,000 people, it is located 80 miles west of South Carolina's capital, Columbia.

A spokesman for the Greenwood County Sheriff's Office, John Long, said that while police were on their way, one of the man's neighbours called 911 to say more children from that address had arrived at her house and told her a shot had been fired.

The Swat team entered the house after failing to make contact with anyone inside. Authorities found the bodies of four adults and two children, including the body of the man they believe called police. The ages of the dead ranged from nine years old to early 50s, Mr Long said. Their identities were not immediately released.

Condo Disputes!
Posted: 10:26 AM EDT, Sun October 27, 2013 - Updated: 2:16 AM PST, Wed November 13, 2013

Update:Phoenix police say 56-year-old Michael Dante Guzzo shot his four neighbors and their two dogs before turning the gun on himself. The neighbors have been identified as 66-year-old Bruce Moore, 42-year-old Michael Moore, 36-year-old Renee Moore and 17-year-old Shannon Moore.

Phoenix, Arizona (WCJB) -- Police Officers in Phoenix, Arizona, responded to the complex in the center of town after a resident reported someone firing shots at his home, Sgt. Tommy Thompson of the Phoenix Police Department said. When police arrived, the caller told them the gunman fled on foot. Another person came up and reported shots being fired elsewhere in the complex, Thompson said. Police narrowed their search to two apartments.




They found a horrific scene at the condominium complex. In the first one, they found two people dead on the patio and two others dead inside, along with the two dogs, Thompson said. The officers went to the apartment next door and found the suspect dead of a self-inflicted gunshot wound. Phoenix Police did not immediately release the names of the suspect, or victims. Thompson said investigators are still seeking a motive.

Resident Libni DeLeon told media sources that he heard a knock on his door in the morning before the man started shooting through his front door. DeLeon said one of the bullets went through his bathroom and into his kitchen. "When I ran upstairs, I kind of got a glance at him," DeLeon told the station. "When I glanced at him I yelled at him, and then he turned around and shot two more rounds upstairs."

Shooting in
the New Year!
Posted: 1:44 AM EDT, Sun October 13, 2013 - Updated: 2:16 AM PDT, Sun October 13, 2013




Tulsa, Oklahoma (WCJB) -- A man walked in and opened fire at a Hmong New Year's celebration in Tulsa, Oklahoma, on Saturday night, injuring five people, police said. Two attendees were hit in the upper body, while the other three were struck in the arm and leg, said Tulsa Police Capt. Mike Williams. "One of the individuals will probably lose his lower leg," Williams said. They were between the ages of 30 and 60.

Authorities don't know what caused the man to begin shooting inside the Green Country Event Center. A police helicopter that happened to be flying by saw a vehicle leaving the area. When officers tried to stop the car, they saw a passenger changing clothes, then throwing his hoodie and a gun from the car, Williams said. Police believe the passenger, 19-year-old Ming Mee, was the shooter. Both he and the driver, 21-year-old Boon Mee, were arrested.

The Hmongs are an Asian ethnic group. There are an estimated 210,000 Hmongs scattered across the united States. They were an important U.S. ally during the Vietnam War. Many fled the Communist government when combat ended.

Shots Fired!
Posted: October 5, 2013 - Updated: October 6, 2013 - 4:48 pm PDT

Portland, Oregon -- Oregon State Police released shocking footage of a deadly shootout that took place between a state trooper and an Army veteran. The video, which was released Thursday, starts with Trooper Matt Zistel, 26, stopping a Cadillac speeding down I-84. The driver, 34-year-old John Van Allen, is seen getting out of the car. But when Zistel asks him to get back inside his vehicle, Van Allen pulls out a gun and starts shooting. After shots were exchanged, Van Allen got back into his car and drove off. While Zistel was shot in the side, it turns out he also struck the shooter as well.




Allen was found dead inside his car just half a mile away from the scene, police said in a news release. An autopsy revealed he died from a single gunshot wound to the chest. Zistel was treated for a minor gunshot wound. The Army veteran's three children -- a 10-year-old girl and two boys, ages 13 and 15 -- were in the back seat of the car when the gunfire erupted, police said. While they were unharmed, they have been placed in state custody.

The incident, which occurred Aug. 29, was investigated and in September Sherman County District Attorney Wade McLeod determined that Zistel was justified in firing at Allen, media sources reported. While the incident transpired Aug. 29, officials did not release the video until the investigation was completed.

Seven Glocks, One Down!
Posted October 4, 2013 - 2:42 pm - Updated: October 4, 2013 - 3:34 pm PDT

HILLSBOROUGH COUNTY, Fla. - The seven Hillsborough County deputies and Tampa police officers involved in the shooting death of a rape suspect on September 6 were justified in their use of deadly force, according to the State Attorney's Office.

Investigators say Christopher Bates went on a violent crime spree in the USF area. He was shot and killed after crashing during a high speed chase.




He allegedly raped four women and held a large group of people hostage at gunpoint. Bates was 24-years old and had just finished a court ordered drug treatment program after an arrest earlier this year for marijuana possession.

He was also arrested in 2009 for domestic violence, but the charge was dropped. He was arrested seven months ago for carrying a concealed weapon, but that charge was also dropped because the gun was in the trunk of his car, which prosecutors said did not meet the definition of "concealed weapon".

Bates' stepfather, Garfield Williams, said Bates was recently depressed and had attempted suicide before. He believes he ran from police in order to commit "suicide by cop".

"I don't think they had to shoot as many times as they did," Williams said. Bates' stepfather says he doesn't know what to believe about the allegations his stepson raped four women. "If he did it, he did it to lead up to what happened," Williams said.

The medical examiner released a 17 page autopsy report that ruled the cause of death to be a gunshot wound to the head. Bates was wounded more than 20 times, the report states. The autopsy also showed Bates had methylone in his system. Methylone is an illegal street drug that is used to make bath salts. Risperidone was also found in Bates's system. Risperidone is listed as an atypical antipsychotic drug which is mainly used to treat schizophrenia, schizoaffective disorder, the mixed and manic states associated with bipolar disorder and irritability in people with autism.

Hung on Murder!
Posted: September 17, 2013 - 3:18pm - Updated: September 20, 2013 - 11:06pm pdt


Arizona -- Juan Martinez, the star prosecutor in the Jodi Arias murder trial, got another hung jury Tuesday, this time in the case against a former Arizona cop accused of shooting an unarmed man and his dog while responding to a domestic dispute call. Jurors found Richard Chrisman (pictured above, center) guilty of aggravated assault but couldn't agree on the other charges of murder and animal cruelty. Jurors in the trial of the ex-Phoenix police officer have found an aggravating factor in the case. Chrisman broke down as he left the courtroom. He faces a maximum of 15 years in prison and a minimum of five years. The next court date is scheduled for Oct. 18.


Chrisman pleaded not guilty to all of the charges against him, saying he shot 29-year-old Daniel Rodriguez and his pitbull in self-defense. Chrisman claimed Rodriguez was reaching for his gun during the October 2010 incident, but Chrisman's partner said the unarmed man posed no threat to either officer, according to media sources. The former officer testified how pepper spray and his stun gun failed to stop the suspect's aggressive behavior as the two then struggled, and Rodriguez picked up a bicycle from the living room floor.




"He was going to smash my brains in. ... I fired two rounds, center mass," Chrisman told jurors during his trial. Chrisman testified that he and another officer arrived at the scene and made contact with the woman who had called authorities to report that her son, Rodriguez, had become violent. Chrisman said she was frightened and excited. "She was crying, shaking," Chrisman testified. "She told us that her son, Danny, goes out, he leaves the house for several days at a time. When he comes home, he gets real violent and angry and starts destroying stuff and hurts her." Rodriguez died at the scene.

Authorities say Chrisman used unnecessary excessive force after Rodriguez questioned the right of the two officers to be inside his trailer. The other officer on the scene with Chrisman told investigators the dog wasn't attacking either of them, and that the man wasn't a threat when Chrisman shot him. Chrisman says the officer wasn't doing his job, and was outside the trailer when the shooting occurred.

Prosecutor Juan Martinez told jurors Chrisman arrived at Rodriguez's home as the aggressor, barged in and pressed a gun to his head before the fatal shooting. Martinez said the evidence doesn't show Rodriguez was assaulting the officer. He said Chrisman shot Rodriguez's "friendly" dog after the animal wagged his tail at him, and that the officer failed to even try to talk to Rodriguez. "A person cannot take out a gun, point it at someone and then when that person steps back, shoot them," Martinez told jurors in closing arguments.

In a press release issued Tuesday afternoon, the Phoenix Law Enforcement Association (PLEA) said:

"In a perfect world, we would not need batons, Tasers, pepper spray, handguns, shotguns or rifles. The world we operate in is anything but perfect ... Ours is a world in which we are required to make split second decisions while operating under a complex of rules ...

This particular case is uniquely difficult. Not only was a police officer criminally charged for doing his job, it also pitted the word of one officer against another."

Martinez, who gained notoriety earlier this year for his aggressive and successful conviction of Arias, couldn't get jurors to agree on Arias' sentence. He will continue to pursue the death penalty against Arias during a retrial of the penalty phase, when a new jury will be selected to determine her fate. Judge Sherry Stephens may schedule a date for that retrial during an October 4 hearing, during which she is also expected to rule on several other motions filed by the defense.

Not Again ...!
Posted: September 17, 2013 - 3:18pm - Updated: September 20, 2013 - 11:06pm pdt

New York, NY -- Police officers shooting at what appeared to be an emotionally disturbed man in New York City's Times Square accidentally struck two innocent bystanders instead, police said today.

A cell phone video shot at the scene shows officers chasing the 35-year-old suspect Saturday night in the midst of one of New York City's busiest intersections, weaving in and out of traffic in what police said looked like an attempt to get hit by a car.

"One officer saw him out in the middle of the street, he obviously was causing a disturbance," NYPD Commissioner Ray Kelly said in a news conference. "Cars were trying to avoid him... It appeared that he wanted to be struck by the cars."




When officers approached the suspect, he appeared to reach into his pocket to draw a gun. Two officers then fired a total of three shots, media sources reported in New York reported. While they missed the man, they accidentally hit two women instead.

One woman, 35, was grazed by a bullet, while the other woman, 54, was shot in the knee. Both were taken to Bellevue Hospital to be treated for non-life threatening injuries.

The 35-year-old woman was treated and released, according to media sources. But the 54-year-old woman, who needs a walker to get around, remains in stable condition at the hospital.

Ultimately, officers were able to subdue the man with a Taser, media sources reported. He was taken into custody at Bellevue Hospital, where he was being held for observation.

The officers involved in the incident have been on the force for one year and three years, respectively, media sources reported. The names of the women injured as well as the man in custody have not been released. Police said the investigation is ongoing.

911 Assisted Death!
Posted: 12:07 AM EDT, Sat September 14, 2013 - Updated 04:37 PM PDT, Fri. September 20, 2013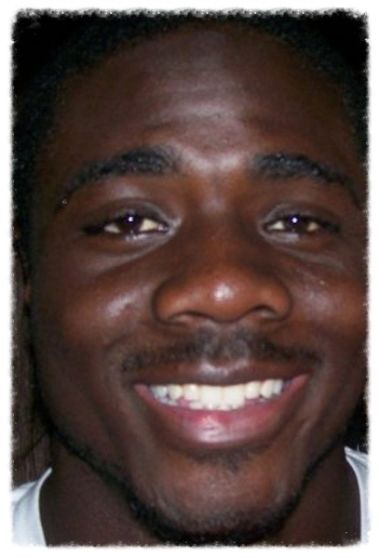 Charlotte, NC -- Police in North Carolina shot and killed Jonathan Ferrell (pictured above, center) Saturday morning -- but he may have just been looking for help after a car wreck. Officers responded to a "breaking and entering" 911 call at a home in Charlotte. The homeowner told dispatchers that a man had been knocking on her door repeatedly. The woman inside thought it was her husband. "To her surprise, it was an individual that she did not know or recognize," Monroe told media sources. "She immediately closed the door, hit her panic alarm, called 911." The man stood outside and "continued to attempt to gain the attention of the homeowner," a police statement said.

Police say that when they got to the scene, a man matching the caller's description ran toward them. One of the officers fired his stun gun, but it was "unsuccessful." Another officer then opened fire, police said. Ferrell died at the scene. He was shot several times. He was unarmed. Police called the incident "unfortunate." Ferrell was 24 and a former football player at Florida A&M University.

Police now believe Ferrell was seeking assistance after crashing his car. Police found a wrecked car nearby, indicating that he may have been trying to get help. "It was a pretty serious accident," Charlotte-Mecklenburg Police Chief Rodney Monroe told media sources. The crash was so severe that authorities now believe Ferrell had to climb out of the back window, another affiliate media source reported. He ran to the closest house for help.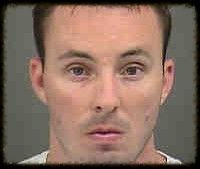 Police have charged Officer Randall Kerrick with voluntary manslaughter -- a felony. He turned himself in Saturday afternoon and was being held early Sunday on a $50,000 bond. A charge of voluntary manslaughter means the person used excessive force in self-defense, or carried out the act without intent to kill. Police used "charged" and "ran" and "advanced" in their description of what Ferrell did.

"The evidence revealed that Mr. Ferrell did advance on Officer Kerrick and the investigation showed that the subsequent shooting of Mr. Ferrell was excessive," police said in another statement issued late Saturday night. "Our investigation has shown that Officer Kerrick did not have a lawful right to discharge his weapon during this encounter." There were three officers at the scene, but Kerrick was the only one to use a gun. He fired several times, police said. All three officers have been placed on paid leave.

"It has devastated a family as well as caused a great deal of sadness and anxiety in our organization," a statement said. Friends expressed grief on social media, calling Ferrell a "brother" and demanding "justice." He had at least one brother, Willie, who played with him at Florida A&M. Ferrell was also engaged. "We loved him. Our family loved him," his fiance's mother told media sources. His 25th birthday would have been next month.

107 Years Old ...!
Posted: September 12, 2013 - 12:09pm Updated: September 12, 2013 - 3:08pm PDT

LITTLE ROCK, Ark. — A special prosecutor was ordered Thursday to review the shooting death of a 107-year-old Arkansas man killed by police officers in last weekend's standoff after state police said they wouldn't investigate the case.

Jefferson County Circuit Judge Berlin C. Jones approved County Prosecutor Kyle Hunter's request to recuse from the case surrounding the death of Monroe Isadore in Pine Bluff on Saturday.

Authorities have said they tried using a camera, negotiating tactics and gas before shooting Isadore. But his death has prompted questions from residents and some leaders in Pine Bluff, a community of about 50,000 people about 45 miles southeast of Little Rock.

Pine Bluff police said Wednesday they had forwarded the case to Hunter's office. Hunter didn't immediately return a call for comment, but in a court motion cited his close working relationship with the Pine Bluff department as a reason for recusal. Hunter wrote he believed a special prosecutor would "allow someone from outside our county to review and make the necessary decisions in this case."

Bob McMahan, the state prosecutor coordinator, did not immediately return a call Thursday.

State Police released a letter Thursday they had sent to Hunter declining his request to investigate the case. In it, Criminal Investigation Division Commander Maj. Henry La Mar wrote that Hunter's request to investigate the incident from the initial 911 call to Isadore's death went beyond its typical deadly force investigations. He also cited the amount of time that had lapsed between the shooting and the prosecutor's request for an outside probe.

"Any attempt now to reassemble a crime scene, gather impartial statements from officers and witnesses who are already on record in the local investigation, and collect physical evidence that has been processed within a local chain of custody amount to a style of investigation far outside accepted and sound law enforcement practices," La Mar wrote in the letter, dated Wednesday.

Hunter wrote Thursday that he was disappointed in the state police's decision.

"I felt it was important for all concerned that another agency be involved in the investigation of this incident," he wrote.

Members of the Pine Bluff City Council had sent a separate request to state police to investigate the case.

Laurie Barlow told officers she had gone to the house where Isadore was living temporarily to help him move to a new home Saturday, according to a police report. She said Isadore had previously been excited about the move but that when she arrived, Isadore barricaded himself in a room.

Police said that Isadore's granddaughter eventually got him to open the door, but he pointed a gun at her.

Police said after officers moved Barlow and the granddaughter across the street, Isadore fired at a door. A SWAT team was called out when negotiations failed and maneuvered a camera into the house to see how Isadore was armed. The team then stormed inside after deploying gas and a distraction device, the report said. When Isadore fired, the entry team fired back.

Police have said an officer involved in the weekend shooting has been placed on paid administrative leave.

Details from a "Dark Knight"!
Posted: Thursday, January 10, 2013 - Updated: Sunday, January 13, 2013
CENTENNIAL, Colo. -- A Colorado judge says there's enough evidence for James Holmes to face trial on charges that allege he killed 12 people and injured 70 others in a movie theater last summer. Judge William Sylvester said Thursday that prosecutors have established probable cause on more than 160 felony counts. Holmes is due to be arraigned Friday, but his defense attorneys filed papers Thursday saying he's not ready to enter a plea. They are likely to ask for the arraignment to be delayed.

Posted: 7:18 AM EST, Tue Jan. 8, 2013 - Updated: 12:27 AM PST, Tue Jan. 8, 2013

Centennial, Colorado (WCJB) -- A source said 25-year-old James Holmes allegedly went out a rear exit door, propped it open and gathered his weapons. He then returned to the theater and tossed a canister inside before opening fire, the source said. A preliminary hearing that began Monday is designed to show a judge that the state has enough evidence to proceed to trial. A gag order imposed by the judge in the case has limited the flow of information about the attack. The hearing could go on for days. Prosecutors are calling scores of witnesses and outlining their evidence in the case. After the hearing, Arapahoe County District Judge William Sylvester will determine whether there is enough evidence for Holmes to stand trial. If Holmes is ruled incompetent to stand trial, the hearing could provide the best opportunity for victims and the public to understand what happened and why.




Security was tight at the hearing. Spectators had to pass through a metal detector and then were searched again before entering the courtroom. At least nine armed officers stood guard inside, some of them scanning the audience packed with reporters and victims' family members.




While none of the four law enforcement witnesses who testified Monday offered insight into a possible motive for the shooting, some new details emerged. Prosecutors showed surveillance camera video taken inside the theater complex that they said shows Holmes -- dressed in dark trousers, a light-colored shirt with a T-shirt underneath and a ski cap covering his hair -- using a cell phone at a ticket kiosk. Holmes printed out a ticket that had been purchased July 8, they said.




Police Sgt. Gerald Jonsgaard said Holmes stopped the theater door from locking by using a small piece of plastic commonly used to hold tablecloths onto a picnic table. Jonsgaard also said he spotted a shotgun and a large drum magazine that appeared to be jammed on the floor of the theater.

Earlier in Monday's hearing, police Officer Jason Oviatt -- the first officer to encounter Holmes after the rampage ended -- testified that Holmes seemed "very, very relaxed." Holmes, his pupils dilated, sweating and smelly, didn't struggle or even tense his muscles as he was dragged away to be searched. "He seemed very detached from it all," Oviatt testified, describing Holmes as unnaturally calm amid the chaos and carnage.

Oviatt testified Monday that within minutes of the first calls, he responded to the theater and found Holmes standing outside in a helmet and gas mask, his hands atop a white coupe that turned out to belong to him. At first, Oviatt said, he thought Holmes was a police officer, but as he drew within 20 feet, he realized something was terribly wrong. "He was just standing there. All the other officers were running around, trying to get into the theater," Oviatt said. Holmes calmly complied with all Oviatt's orders, the officer testified.

Aurora police Officer Justin Grizzle testified Monday on the opening day of the preliminary hearing for Holmes, who is charged with 166 counts of murder, attempted murder and weapons charges. He testified there was so much blood the theater floor it had become slippery. Bodies with horrific injuries. The eerie sound of cell phones ringing, over and over again. This is the scene Grizzle said he encountered moments after entering the theater where, according to authorities, Holmes killed 12 people in a July 20 shooting rampage. The 13-year veteran wiped away tears while describing his efforts to rush badly wounded victims to the hospital in his police cruiser, including shooting victim Ashley Moser and her husband, who wanted Grizzle to turn around and head back to the theater.

"He was shot in the head somewhere. He kept asking where his ... daughter was," Grizzle said. "He opened the door and tried to jump out." Grizzle said he had to drive and hold the man by his shoulder to keep him in the car. The girl the man was seeking, 6-year-old Veronica Moser-Sullivan, was shot four times and was among those killed in the shooting at a midnight showing of "Batman: The Dark Knight Rises." Veronica's mother, Ashley, faces a long recovery after being paralyzed in her lower half and miscarrying after the shooting.

The scene was still gruesome when Detective Matthew Ingui arrived 12 hours later with other investigators. "We saw the first victim laying on the ground," he said "There's shoes, blood, body tissue and popcorn on the floor." Blood was everywhere, he said. Ingui described how he outlined each of the victims and marked where the bodies were found. Holmes had no visible reaction during the testimony. The detective said investigators found 209 live rounds of .223 ammunition and 15 cartridges of .40-caliber rounds inside the auditorium. A trail of blood led from the theater. The rifle that authorities believe Holmes used in the attack lay on the ground near the building.




Another officer, Aaron Blue, testified later that Holmes matter-of-factly told him, without prompting, about the complex web of explosives that authorities would later find in his Aurora apartment. He told Blue that the devices "wouldn't go off unless we set them off."

The day's testimony concluded with a detective who interviewed people wounded in the attack and the two coroners who conducted the 12 autopsies.

The cameras also captured the aftermath of the shooting as waves of people ran out of doors with theater staff behind counters. One employee even leaped over a counter. It was a scene "straight out of a horror film," said Chris Ramos, who was inside the theater. Screaming moviegoers scrambled to escape from the gunman, who shot at random as he walked up the theater's steps, according to witnesses. There was no video from inside the auditorium where the shootings occurred.

Holmes' attorneys are expected to argue that their client has "diminished capacity," a term that, according to the Colorado Bar Association, relates to a person's ability or inability "to make adequately considered decisions" regarding his or her legal representation because of "mental impairment or for some other reason." Several times, on cross-examination, they have asked witnesses about Holmes' demeanor and what he looked like when police found him.

Holmes was a doctoral student in the neuroscience program at the Anschutz Medical Campus of the University of Colorado, Denver, in Aurora, until he withdrew a month before being arrested outside the bullet-riddled movie theater. He had been a patient of a University of Colorado psychiatrist, according to a court document filed by his lawyers. His only brush with the law in Colorado appears to have been a 2011 summons for speeding from Aurora police. Holmes did not speak during the hearing. His bushy hair and long beard contrasted with the bright red hair and close-cropped looks he sported during previous appearances.

During portions of the hearing, family members of victims held one another, sobbing. To at least one victim, it doesn't matter if Holmes stands trial. "I obviously don't want him to walk, but as long as he doesn't see the light of day again, it doesn't really much concern me beyond that," said Stephen Barton, who suffered wounds on his face, neck and upper torso in the shooting that night. "To me, I see the trial as being an opportunity to learn more about what happened that night beyond just my own personal recollection."

Suburban Rage!
Posted: January 28, 2013 1:17 PM PST - Updated: 12:32 AM PST, Sun January 27, 2013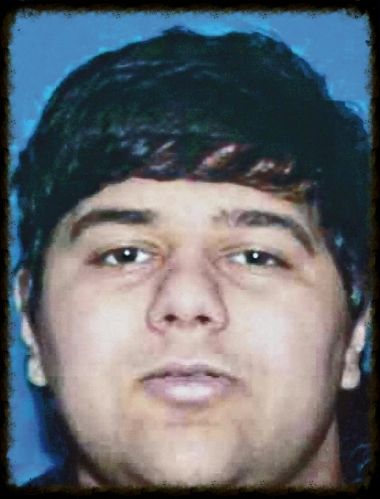 TUSTIN, Calif. — Courtney Aoki, 20, the first victim of the swift-moving shooting spree that terrorized southern California, claiming four lives was an aspiring actress. Courtney Aoki, 20, was shot multiple times and left for dead around 4:45 a.m. Tuesday in the residence that shotgun-wielding madman Ali Syed shared with his parents, police said. The gunman killed Aoki in cold blood and then fled the family's Ladera Ranch residence as his parents called 911, authorities said. Cops said they couldn't confirm a report Aoki worked as a stripper. Her connection to the gunman was not immediately clear, authorities said Wednesday. "We're still trying to figure out their relationship," Gail Krause, a spokeswoman for the Orange County Sheriff told the media sources. "We have not identified an occupation (for Aoki)."

Syed's parents told police they did not know the young woman killed inside their home. "Our son lives with us and I think they got into a fight or something and we heard a gunshot," his dad told a 911 dispatcher in a call released Wednesday. "My son is younger, he sometimes has friends over. I don't know all the details at this point." The dad said the son fled the house soon after the shots were fired. "We were asleep, we heard something, it sounded like a gunshot," the dad said. "I don't know. I didn't want to get involved. ...I have not gone in his room. I don't know what's going on."

Jason Glass, who lives across the street, said he couldn't sleep and was watching TV in his garage with the door partly open when he heard what sounded like gun shots. Then he heard a commotion and the sound of a car speeding away. Hours later, his neighborhood was flooded with police, and crime scene tape sectioned off the street. "I just happened to be in here when this happened," Glass said about his garage. "To think he could have rolled under my door or needed a car or needed to hide is crazy. It's freaking me out."

Syed, an unemployed part-time community college student, committed suicide after his bloody hour-long rampage. He was a loner, cops said. "He spent a lot of time alone in his room playing video games," Sheriff's spokesman Jim Amormino said. Amormino said the suspect left "no evidence, no note, nothing that would explain this very bizarre, violent behavior." Syed had no criminal record.

Syed's one-man crime wave started in the pre-dawn hours Tuesday with a 12-gauge shotgun purchased by his father, cops said. Syed killed two more people during carjackings, injured at least three more with wild, random shooting along his 25- mile trail of carnage and ultimately shot himself in the head when cornered by California Highway Patrol, authorities said. His other two murder victims were a beloved father of two and young plumber known for his easy smile. Tustin police Chief Scott Jordan said Syed stated to one carjacking victim: "I don't want to hurt you. I killed somebody. Today is my last day."

From Ladera Ranch, police said the gunman headed north and pulled off Interstate 5 in Tustin, about 20 miles away, with a flat tire and other damage to his parents' car. A man who was waiting in a shopping center parking lot to carpool with his son saw Syed had a gun and tried to escape in his Cadillac, Jordan said. Syed ran after the car as it drove away and fired his shotgun through the back window, striking the driver in head but not killing him.

The driver "noticed that he was loading his shotgun, so he simply gets back in his car and tries to escape," Jordan said. "He's driving through the parking lot trying to get away and the suspect is actually chasing him on foot, taking shots at him." Syed then crossed the street to a Mobil gas station, where he approached the driver of a pick-up and asked for his keys, Jordan said. "He says something to the effect of, `I've killed somebody. Today's my last day. I don't want to hurt you. Give me your keys,'" he said. "He hands over the keys and he gets in the truck and leaves."

Syed got back on the freeway, where he pulled to the side of the road at the busy I-5 and State Route 55 interchange and began firing at commuters, Jordan said. One driver was struck in the mouth and hands. He didn't have a cellphone, but was able to drive home and call police. Two other cars were hit but their drivers weren't injured, Jordan said. "All of this is happening so quickly," he said, estimating that Syed shot at drivers from the side of the freeway transition for about a minute. The shooter then exited the freeway in nearby Santa Ana but ran the curb and got his car stuck, authorities said.

Victim Melvin Edwards, 69, was apparently picked at random for his white BMW as he waited at a stop sign in Santa Ana, Calif., authorities said. Syed ordered Edwards out of his vehicle at gunpoint, marched him to a curb and shot him three times execution-style, witnesses told police. "He was basically executed," Santa Ana police Cpl. Anthony Bertagna said. "There were at least six witnesses."

"The family is still processing the shock and grief of the whole event," Edwards' brother-in-law Jeff Osborn told the media sources Wednesday. "He was a great dad and a great friend." In a statement from the family, Edwards was described as an avid Dodgers fan and accomplished fly fisherman. The Laguna Hills resident also was a Vietnam vet who ran a small aerospace machinery company with his son Ryan, 36. "He was a devoted husband, father and grandfather and was always generous with his time and heart," the statement said. "He carried himself with great dignity and civility, and lived by example."

Syed claimed his last victim, 26-year-old plumber Jeremy Lewis, in a parking lot near a hotel construction site in Tustin. The plumbing project's foreman ran toward the shooting to intervene and came face to face with Syed, who purportedly made cryptic comments about the drug industry, the foreman told media sources. "He said this was a result of the drug industry, the narcotics industry, and that it didn't matter because he'd be dead in 20 minutes," foreman Shane Caporaso said. "I just started running and got lucky." Syed shot at Caporaso twice, hitting him once in the arm, the same source reported. He described Lewis as always smiling and joking.

After allegedly killing Lewis, Syed took one of the construction trucks and fled to nearby Orange, this time with California Highway Patrol officers in pursuit. He jumped from the moving utility truck at an intersection in Orange around 5:55 a.m. and shot himself in the head, police said. "There really wasn't a confrontation at the very end," Tustin Police Chief Scott Jordan said. "It happened so quickly." A shotgun was recovered at the scene and is believed to be the only weapon used.

---
Reader Pageviews by Country
---
From: Nov 15, 2013 4:00 PM – Nov 22, 2013 3:00 PM
---
«•
Thank you for visiting Corrupt Justice™. Enjoy our Free Movie Intermission! Don't forget to Bookmark Us & Tell A Friend! We're Global!
•»
---
Movie Intermission!
Aaron Hernandez

An In-depth Look
---

Description: Massachusetts -- An in-depth look at the Aaron Hernandez Murder Case, from his arrest to his bail hearing. Stay Tuned for Continuing Coverage!

---
---