---
Click on Banner to Sell Your Home(s)!
Runtime:
00:01:03 (One Minute, Three seconds)
Video Site:
Harry Williby
---
---
"They rape, ... They rape a 100 white women a day, ... that's FBI statistic from 2005."
--
Dylann Roof, explaining to FBI Agents why he entered Emanuel African Methodist Episcopal church in Charleston, South Carolina, on June 17, 2015 and killed nine members of the black congregation attending a Bible study inside.
Top News Stories!
False Applications!
Posted: November 23, 2017 3:20 PM MST ~ Updated: January 30, 2018 12:33 PM PDT
Fort Bend County, Texas (WCJB)
-- Fort Bend County Sheriff Troy E. Nehls threatened disorderly conduct charges against a woman with a "Fuck Trump" sticker on her truck. The sticker read: "Fuck Trump! And fuck you for voting for him." On November 15 (2017) Sheriff Nehls posted to Facebook stating a prosecutor who informed him she would file criminal charges of disorderly conduct against the owner of the truck (with the sticker).
On Facebook, Sheriff Nehls stated: "I have received numerous calls regarding the offensive display on this truck as it is often seen along FM 359. If you know who owns this truck or it is yours, I would like to discuss it with you. Our Prosecutor has informed us she would accept Disorderly Conduct charges regarding it, but I feel we could come to an agreement regarding a modification to it."
Karen Fonseca was later identified as the owner of the truck. She was arrested on November 16 (2017) on a 2014 warrant for fraud after the department received a tip. Fonseca said she put the custom made sticker on the back of her truck about 11 months ago. She said her family was merely expressing their First Amendment right and voicing their dismay with President Donald Trump. After her arrest she added a new sticker that said: "Fuck Troy Nehls! And fuck you for voting for him." The new sticker was placed next to the "Fuck Trump" sticker. Sheriff Nehls reacted to the sticker, calling it "disgusting." He told media sources: "I'm not surprised."
On the same day, Sheriff Nehls held a press conference saying his Facebook post accomplished its goal. Sheriff Nehls later deleted the post. On November 16 (2017) Fort Bend County Sheriff's spokeswoman Caitlin Espinosa said Sheriff Nehls was no longer commenting on the matter. This followed alleged threats to his wife and children after the post went viral on social and news media. The Sheriff's department did not provide proof of any threats. "The Facebook post accomplished its objective and now we know who owns the truck." Nehls made this statement after the department spokeswoman said he was no longer commenting on the matter.
Records found by media sources demonstrate Nehls apparently committed fraud by lying on his job application for a previous job about a past arrest. Those records indicate Nehls lied during his employment process in a signed, sworn and notarized affidavit that states he'd never been arrested. This occurred while he was applying for a job as a police officer with the Fort Bend County Independent School District before becoming sheriff.
Nehls was arrested in Wisconsin by Horicon police for underage drinking in 1988 at the age of 20. He was also arrested for obstructing an officer by lying about his age. Nehls admitted to his arrest on his application to the Richmond Police Department. Records reveal Nehls was terminated from the Richmond Police Department for a total of 19 violations committed in a one year span. The termination notice reads:
"Your repeated violations of the policies and procedures of this department, as well as your continuing disregard for orders issued to you by your supervisors, has resulted in this termination which is based on Richmond Police Department's General Orders 300.08."
Violations listed by the department include destruction of evidence, improper arrests, misleading superiors, failure to contact a victim, failure to return property, dining at restaurants without notifying dispatch and several counts of improper handling of evidence.
Stalking Patrols!
Posted: Dec. 15, 2015 5:26PM MST ~ Updated: Dec. 16, 2015 09:57 PM PST
BEDFORD, Ohio
-- Jeffrey L. Martin, 55 (
pictured above, center
) is a former officer with the Pepper Pike Police Department. He is accused of rape. Martin is charged with rape and menacing by stalking. Martin followed a woman multiple times. He allegedly followed her last week when she went to the Bedford Police Department to accuse him of rape. Court records show that the woman who accused Martin of rape, reported at least four stalking incidents since August.
Martin called the Springdale Police Department Aug. 9 and identified himself as a Pepper Pike officer. Martin asked Springdale officers to follow a car as part of an investigation. The woman's brother owns the car. Two days later the woman received a letter from Martin, court records say. Martin followed her Nov. 15 to Whole Foods in Woodmere and to Ursuline College in Pepper Pike. Martin told Ursuline College security that he was a private investigator, according to court records.
Detectives obtained a warrant for Martin's arrest on Friday. They arrested him just after 2:30 p.m. Monday after stopping his Nissan pickup on Crackle Road in Aurora, police said. U.S. Marshals and the Aurora Police Department assisted in the arrest. Martin had no prior criminal history prior to his arrest on Monday. Martin was arrested following a domestic violence incident in 1996. The incident happened in Twinsburg, Ohio. The charges were later dismissed. Martin's arraignment is scheduled Wednesday morning in Bedford Municipal Court.
A review of his personnel file shows was suspended four times during his tenure. Two of the incidents involved women. Jeffrey L. Martin served a month-long suspension. The city of Pepper Pike suspended him for 30 days without pay on Feb. 14, 2001. The suspension followed an internal investigations into three separate incidents. Records show he also served three separate single-day suspensions while working for the department between Dec. 12, 1991 to Aug. 20, 2014.
Martin served three one-day suspensions during his tenure in Pepper Pike. The first was served July 14, 1998. The suspension was in response to a woman's complaint against him while he was on duty. Martin's personnel file does not contain any more information about the complaint. He served two more single-day suspensions on Feb. 27 and 28, 2007. The first was in response to an argument he had with a co-worker while on duty. The second was in response to his sharing confidential information about an internal investigation during a cellphone conversation.
Martin's tenure also included discipline that did not result in formal suspensions. On July 21, 2014, he received a six-month ban from working uniformed details. Martin called an employee at Park Synagogue in Pepper Pike and demanded to know who filed a complaint against him. The complaint accused Martin of inappropriate comments toward a female employee sometime in 2013. Martin also failed to show up for a uniformed detail shift on July 19, 2014 at The Country Club on Lander Road in Pepper Pike. Employees told police it was not the first time he failed to show up for a shift.
Dec. 16, 2000, a sergeant saw Martin sitting in the passenger seat of a woman's car. The car was parked outside Ballard Brady Middle School in Orange. Martin was on duty at the time. He told supervisors he met the woman to give her money to buy Christmas gifts for children. The sergeant did not see Martin touch the woman. Martin denied that any physical contact occurred. On December 21, 2000, a hostess at The Country Club on Lander Road said she was uncomfortable when Martin flirted with her during her shift. The hostess said Martin handed her a business card with his phone number written on the back.
An employee at Samuel Bissell Elementary School in Twinsburg saw Martin taking pictures Jan. 5, 2001 in a Jeep outside the school. Martin showed the employee his Pepper Pike Police Department badge and said he was conducting a background check. Martin told supervisors that a friend asked him to see whether her child's father had dropped her child at the school. Martin denied showing his badge or telling the employee he was conducting a background check.
Martin retired last year amid another investigation into his conduct toward a woman. The woman said Martin flirted with her June 27, 2014 when he came to her house. She accidentally set off her alarm. Martin wrote his personal cellphone number on a business card and handed it to her. The woman did not answer the door when Martin returned to her house the following day dressed in casual clothes and riding a motorcycle. He returned the next three days but never spoke to the woman.
When interviewed by supervisors Martin said he went back to the woman's home because she worked for Quicken Loans. He said he wanted to refinance, according to a transcript of the interview. Supervisors determined Martin violated the department's code of conduct. However, Martin retired prior to a disciplinary hearing.
Martin previously worked for the East Cleveland Police Department from Sept. 28, 1986 to Dec. 17, 1991. A copy of his personnel filed from the East Cleveland department was not immediately available.
---
"Cops have already killed 550 people in 2015," prompting the response, "If they're black, it doesn't count."



-- December 2015 texts discovered on the phones of Santa Clara Sheriff Deputies.
Felony Patrols!
Posted: Dec. 13, 2015 5:26PM MST ~ Updated: Dec. 14, 2015 08:08 PM PST
Colorado
-- With a guilty plea to felony fraud on his rap sheet, Jeremy Yachik (
pictured above, center
) should not have been allowed to work as a police officer in Colorado, according to the state's regulations on law enforcement hiring and licensing.
But in 2005, the Trinidad Police Department in southern Colorado hired Yachik. He resigned less than seven months later after superiors found he had lied about alleged misconduct and after they began investigating allegations of domestic violence.
He soon found work nearly 250 miles north with the Berthoud Police Department, where he lost his job in 2014 after his then-fiancée circulated a video of him punching, kicking and choking his 15-year-old daughter.
"I think a lot of people gave him the benefit of the doubt and believed him because he was a police officer," said Yachik's former fiancée, Ashley Saint-Roberts, who said she struggled to convince authorities that Yachik was repeatedly abusing his daughter and was a threat to the public.
Yachik has been convicted of child abuse. He now faces felony charges of repeatedly sexually assaulting a minor when she was 6 to 7 years old and 13 to 14 years old. He caused so much controversy in Berthoud that authorities disbanded the police force there amid allegations of a coverup.
Just last month, Evans police arrested him again, this time for allegedly elbowing his pregnant girlfriend in the stomach.
Yet Yachik remains certified to work as a police officer in Colorado, the result of the state's porous system for police hiring and discipline.
It's a system that has allowed troubled individuals with a history of brutality, violence and dishonesty to continue working in law enforcement while engaging in serious misconduct, a series of investigative articles by The Denver Post over the past year found.
Questions persist over why Yachik was allowed to work as a police officer in Colorado considering he had pleaded guilty to a felony charge in 1999 that accused him of defrauding a Hyatt Regency hotel in New Mexico out of nearly $2,000.
He was placed on probation for 18 months by a judge there, and upon successful completion, the judge adjudicated his case with no finding of guilt. Such deferred-judgment arrangements are not uncommon.
Colorado law bars anyone with a felony conviction from being certified to work in law enforcement. The law is silent on whether a deferred judgment, which can void a conviction, disqualifies an officer. But the state agency that certifies police officers is clear in its rules on the issue: Deferred judgments are considered convictions.
The Colorado Peace Officer Standards and Training agency, however, does not enforce its own regulation because it conflicts with judicial rulings, POST officials say.
In a 1992 case, the Colorado Court of Appeals stressed that the legislature, not government agencies, has the final say on when deferred judgments or sentences can bar an individual from employment in a field of work. That case noted the legislature passed into law restrictions that prohibit individuals with felony deferred sentences from being teachers but had not legislated that restriction for nursing.
POST officials cannot say how many law enforcement officers are working in Colorado after having received deferred felony judgments.
But The Post found that another former Trinidad officer received a deferred judgment for a misdemeanor assault conviction that would have barred her from police work. She received a variance from the POST director allowing her hire by Trinidad and, later, Glendale.
On Monday, the POST's board, which is chaired by Colorado Attorney General Cynthia Coffman, will consider amending its rules and regulations to bring them in line with practice and judicial rulings. The amendment would clarify that deferred judgments won't prevent an individual from being certified to do police work in Colorado after a judge dismisses the conviction.
Other states are going in the opposite direction.
Missouri, Florida and Texas all consider deferred judgments as convictions even when dismissals are granted by judges.
"All we have to do is establish the fact that the individual pled to this felony," said Glen Hopkins, bureau chief of standards for the Florida Department of Law Enforcement, which is in charge of police certification there. "You want to be able to establish that it took place, that there was a violation. You don't want case management to get in the way. If it happened, we need to deal with it and execute the appropriate action."
"Not suitable"
Trinidad Police Chief Charles Glorioso hired Yachik despite a memo from a Trinidad detective warning that he had an FBI rap sheet that showed he used an alias of Jeremy Yachil.
Yachik pleaded guilty in 1999 in Albuquerque to a fourth-degree felony charge of "falsely obtaining services" related to his fraudulent use of a credit card, records show. Yachik was sentenced to 18 months' probation and ordered to pay $1,828 in restitution and received a conditional discharge.
"It is the findings of this detective that the applicant is not suitable for employment by this agency," states the memo that Trinidad Detective Phil Martin sent to Glorioso detailing the New Mexico court case. The Loveland Reporter-Herald first reported contents of the memo.
Martin also provided information showing that Yachik's driver's license had been suspended at least 10 times in New Mexico and Oregon.
Yachik was hired to patrol Trinidad streets anyway. Soon he was causing controversy.
About six months after his hiring, he was suspended for five days when a superior determined Yachik had failed to "provide a truthful account" of his breaking a squad car's speedometer with his baton. Weeks after that suspension, Yachik was suspended for two days for failing to file a report of a citizen's dog bite and lying to his superiors about whether he had turned the report in.
Nearly a month later, he resigned from the Trinidad force amid his third internal-affairs investigation, this one for allegations of domestic violence. Officials in Trinidad declined comment.
After leaving Trinidad, Yachik was hired as an officer in Berthoud in late 2007. His downfall came after Saint-Roberts sent a video of him assaulting his daughter to media outlets and to the Loveland police. She also alleged that Berthoud Police Chief Glenn Johnson had refused to act when she sent him the video, an allegation later confirmed by investigators.
Loveland police said the girl told them Yachik abused her almost daily for years. He restrained her hands with handcuffs or zip ties and slammed her head into a wall, which left a hole in the wall, according to her account. He also beat her with ropes and forced her to eat Ghost Pepper sauce, roughly 10 times hotter than habanero peppers. The girl said Yachik used a "straight-arm-bar takedown" against her, a technique he had been trained to use as a police officer.
Saint-Roberts said she had sought intervention before the arrest and had alerted child-protection services, and was told by a case worker that she needed to learn to give him space since he had a stressful job.
Yachik entered an Alford plea to one count of child abuse, a type of plea in which one contends he isn't guilty but says he understands there is sufficient evidence to convict him. Such a plea is treated the same in the court system as a guilty plea. He was sentenced to three years of probation, 30 days of a jail work-release program and 80 hours of community service.
In the wake of the allegations, Berthoud town officials disbanded the police force and had the Larimer County Sheriff assume patrol duties for the town. Yachik now faces charges in Larimer County District Court that he sexually assaulted a minor. His recent domestic assault charges are pending in Weld County.
Berthoud officials "allowed unqualified individuals to be hired and to maintain employment despite glaring signs of inappropriate and sometimes illegal behavior," said a memo to the Berthoud Town Council from Larimer County Sheriff Justin Smith.
Others with troubled past
Yachik wasn't the only officer with a troubled past to find work with the Trinidad Police Department. The Post found two others, both of whom have moved to other police departments.
Before her hiring in Trinidad, Megan Gillis-Todd pleaded guilty in 2005 to third-degree assault in connection with domestic violence allegations and received a deferred judgment. The assault charge is one of 44 misdemeanors, in addition to all felonies, for which a conviction bars someone from working in law enforcement in Colorado. Variances can be granted for misdemeanor convictions.
In 2010, Paul Schultz, the POST agency director at the time, granted Gillis-Todd a variance that allowed her to become certified for police work.
Lauren Riddle had a 2005 conviction for disorderly conduct before her hiring in Trinidad. That charge is not one of the disqualifying misdemeanors for police work in Colorado. She also had been fired from her job as a deputy with the Santa Fe County Sheriff's Office in 2010, according to her job application.
On their applications, each woman detailed eight instances of using controlled substances.
Both were involved in a botched 2013 investigation in which Trinidad police relied on a confidential informant who lied. Thirty-nine people were arrested on drug charges that were later dropped.
Police involved in the arrests failed to supervise the informant and ignored warning signs, according to two lawsuits. One of the suits named Riddle as a defendant, claiming she and other officers intentionally submitted false and incomplete affidavits and failed to substantiate allegations from an unreliable informant.
Gillis-Todd helped oversee some of the arrests, although she was not named in the suits. Police affidavits show that in a case that ensnared a probation officer, a field test Gillis-Todd conducted on suspected drugs turned out to be erroneous.
Records released by the city of Trinidad show each officer resigned last year, with Glorioso commending their tenures. Trinidad officials said the only internal affairs investigation was from a fender bender involving Riddle. The Glendale Police Department hired Gillis-Todd, and the Englewood Police Department hired Riddle.
Neither officer returned calls for comment.
An ongoing investigation by The Post has found other rural towns have made poor police personnel decisions. Those officers often cycle from department to department in the state, The Post found. The attorney general's office has rejected the newspaper's requests for access to a database of officers in Colorado and their employment histories.
Smith, in an interview, said more small, rural towns in Colorado may start to contract with larger sheriff's departments to assume policing duties. Often those smaller agencies struggle to find qualified personnel and to train them, Smith said.
"They just couldn't get people," Smith said of the Berthoud police force, which he said had low pay and low standards. "They started getting desperate and hiring people we wouldn't hire."
Guilty+Life!
Posted: Jan. 21, 2015 3:26PM PST ~ Updated: Jan. 21, 2015 3:50PM PST
Oklahoma City, OK
-- Daniel Holtzclaw has officially been sentenced for the rape and sexual assault of 13 Black women in Oklahoma. Will serve the rest of his life behind bars. He was sentenced to 263 years in prison. Holtzclaw, 29, was convicted in December of 2015, on 18 of the 36 counts he had been facing — including four counts of first-degree rape.
Oklahoma City, OK
-- Former Oklahoma City officer Daniel Holtzclaw was convicted of rape on Thursday. Holtzclaw is bi-racial white and Asian. He faces 236 years in prison for abusing his power as a police officer to prey on his 13 victims. All of his victims are black women. The youngest was just 17.
The conversation regarding his conviction took a bizarre turn on
Twitter
. Thousands of tweets described Holtzclaw as a vile subhuman while he cried in the courtroom. However, one person boldly declared black men should carry some of the blame.
"I hope black men can realize that calling black women hoes, thots, loose and every other sexist [thing] is a factor in why these BW were targeted," tweeted @Branfire.
The controversial
tweet
has been
retweeted
more than 665 times. It aimed to say that devaluing black women through stereotypes helped Holtzclaw zero in on his victims. The tweeter continued:
"Black men please know that you contribute to rape culture. Acknowledgement is the first step to help dismantle systems that oppress BW."
The critical theory was blasted by black men all over the social media site, who appeared confused with the notion that they were somehow responsible.
Statutory!
Posted: Aug 21, 2015 5:26PM CDT ~ Updated: Aug 23, 2015 1:46AM PDT
Revoked!
Posted: Aug 11, 2015 5:26PM CDT ~ Updated: Aug 14, 2015 6:26PM PDT
Oklahoma City, OK
-- Daniel Holtzclaw was booked into the Oklahoma County jail two weeks ago for a bond violation. Holtzclaw had been out on a $609,000 bond since last September (2014). The judge ordered him to spend 15 days in jail. The former Oklahoma City police officer is accused of sex crimes. Holtzclaw may not be bonding out of jail any time soon. He may end up staying behind bars until the start of his trial. The bail bond company asked the court to revoke their bond.
Holtzclaw was ordered to wear an ankle monitor after his family and a local bond company secured the nearly 10 percent needed to release him from jail. He was ordered to keep it charged and to remain under house arrest at his parents home in Enid. He was to get permission from the court to attend any doctors appointments or meetings with his legal team. This is his second time not meeting the terms of his bond. He spent 14 days in jail last fall for going to the dentist without getting permission.
The bail bond company recently submitted a second violation report. Holtzclaw failed to charge the battery to his GPS ankle monitor for more than 24 hours. His whereabouts were unaccounted for more than six hours on the morning of July 19. Holtzclaw's attorney argued at his July 27 hearing: "He has a GPS monitor on and he is required to charge that every evening and it went dead one night and he didn't realize it," Holtzclaw's defense attorney argued. He said Holtzclaw called the next morning to report the dead battery, but the judge told Holtzclaw and his attorney that he has zero tolerance for bond violations like this and ordered him back to jail. "There is no question. There is no evidence that he was anywhere other than at home," the attorney said.
Despite the attorney's arguments, the insurance company securing the bond has pulled out, citing this second violation as their reason for doing so. Due to the fact his bond has been revoked, the Holtzclaw family is now out more $50,000, which does not include the cost of his private legal defense. At the moment there is no word if Holtzclaw's family will be able to come up with the money to bond him out of jail. His trial is set for October.
---
Terminated!
Posted 3:00 pm, January 8, 2015 ~ Updated at 10:22pm, January 8, 2015
OKLAHOMA CITY, OK
– Officials say an Oklahoma City police officer accused of raping women while on duty has been fired. Authorities announced Thursday that Daniel Holtzclaw has been fired from the Oklahoma City Police Department. Police officials say Holtzclaw was ultimately fired for several policy violations.
Holtzclaw is charged with 36 counts of rape, sexual battery, indecent exposure and forcible oral sodomy after several women came forward, claiming the officer assaulted them while they were in custody or inside his police car. Last month a judge ruled Holtzclaw will go to trial, his pre-trial conference is set for January 21st.
In November, a detective confirmed that Holtzclaw's police car was exactly where the women said they were when the alleged crimes happened. After an internal investigation, Oklahoma City Police Department officials terminated Holtzclaw's employment.
"Your offenses committed against women in our community constitute the greatest abuse of police authority I have witnessed in my 37 years as a member of this agency. These violations more than warrant your termination from the Oklahoma City Police Department," Chief William Citty said in the termination letter to Holtzclaw.
Night Stalker!
Modified: November 19, 2014 at 6:28 pm • Published: November 17, 2014
Oklahoma City, OK
-- Daniel Ken Holtzclaw, 27, is charged with 34 counts of various degrees of sexual assault. Two counts of sexual battery were added Monday at a preliminary hearing in Oklahoma County District Court. The 32 prior counts against him include: rape; sexual battery; forcible oral sodomy; burglary; stalking; indecent exposure; and procuring lewd exhibition. There are a total of 13 victims reported in court documents. Nine people testified during the first day of the preliminary hearing. They included eight victims of sex crimes allegedly committed by Holtzclaw. The remaining witness testified that he was sleeping in a back bedroom of his girlfriend's northeast Oklahoma City home when Holtzclaw came into the house without permission looking for her. All but one witness called on Monday identified Holtzclaw as the officer involved in their incidents.
DNA found inside the uniform pants of Holtzclaw matches a 17-year-old girl he reportedly raped on the front porch of her mother's home. The DNA had not been previously matched to any of the victims. The evidence was introduced during Monday's preliminary hearing. Prosecutor Gayland Gieger introduced evidence that DNA found on the inside of the fly of a pair of police pants matched the victim's perfectly.
The 17-year-old victim testified she first met Holtzclaw in June. He arrived to investigate a verbal dispute involving two of her friends. She testified he picked her up while she was walking home later in the day. He threatened to arrest her on outstanding warrants. He questioned her identity as false for a short period of time. She testified he eventually took her to her mother's house. Once they were inside an enclosed porch at the home, Holtzclaw reportedly pulled down her shorts and forced her to have sex with him. She didn't disclose the incident until she was contacted by police. "What am I going to do? Call the cops? He was a cop," she testified. "I was afraid of what could happen to me if I was snitching," she said.
A woman Holtzclaw is accused of making perform oral sex on him during a traffic stop near NE 50 and Lincoln Boulevard also testified. The woman went to her daughter's house after the rape and then filed a police report. This report initiated the investigation that led to Holtzclaw's arrest. Several other witnesses reported being forced to perform oral sex or were penetrated before the police officer let them go. The witnesses described a pattern of crimes that included being forced to pull up their tops and having their breasts grabbed. Several witnesses reported that they were ordered to pull down their pants or shorts or that he reached into their underwear to touch them.
Holtzclaw's defense attorney noted during cross-examination that most of the victims also had some sort of criminal record. One of the victims also admitted that she was high on PCP when the incident with Holtzclaw reportedly occurred at a southwest Oklahoma City hospital. The woman broke a vial with her teeth and consumed so much of the liquid that she was still high when she was released from jail five days after her arrest, she testified. The preliminary hearing is set to continue Tuesday morning.
The judge will determine at the end of the hearing if there's sufficient evidence to bind Holtzclaw over for trial. Holtzclaw remains on house arrest of $609,000 bail.
Standout Rapist!
Posted: Oct 16, 2014 9:57 AM PDT ~ Updated: Oct 16, 2014 9:59 AM PDT
Oklahoma City, Okla.
-- Police Officer Daniel Holtzclaw bonded out of jail again after his 14 day sentence for violating his bond rules. Holtzclaw was arrested in August on accusations of rape, oral sodomy and other charges. He is facing 26 counts of sex crimes involving 10 women reportedly while on the job. Holtzclaw's bond was raised an additional $109,000 earlier in October after he allegedly went to a non-emergency eye doctor without permission.
Protestors gathered outside the jail on Thursday protesting the release of the Oklahoma City police officer accused of several sex crimes. Protesters were waiting outside jail chanting "26 counts, no bail."
Additional charges have not been filed but are expected. According to the charges, the crimes started in February and continued through July. Holtzclaw has said he is not guilty and his family is fighting to maintain his innocence.
Posted: Thursday, October 2, 2014 12:15 pm
Oklahoma City, Okla.
-- An Oklahoma County judge increased bond Thursday for Oklahoma City police officer Daniel Ken Holtzclaw, 27. Holtzclaw, an Enid native, is accused of sexually assaulting women he encountered while on patrol. Holtzclaw was charged Aug. 29 with 16 felonies, including four counts of forcible oral sodomy, two counts of first-degree rape, four counts of sexual battery, four counts of indecent exposure, one count of first-degree burglary and one count of stalking. Those charges allege there are eight victims.
A request for increased bond followed the filing of an additional 10 charges against the officer last week. Holtzclaw was charged Sept. 26 with 10 more felonies alleging crimes against two additional victims. Bond was increased Thursday morning by $109,000 at the request of prosecutors. During the bond hearing, Holtzclaw also was sanctioned for violating the conditions of his release on bond. He was ordered to serve 14 days in Oklahoma County Jail. Multiple media outlets in Oklahoma City reported protesters were present outside the courthouse demanding Holtzclaw be put back in jail.
Posted: Sep 05, 2014 9:21 AM PDT Updated: Sep 05, 2014 4:22 PM PDT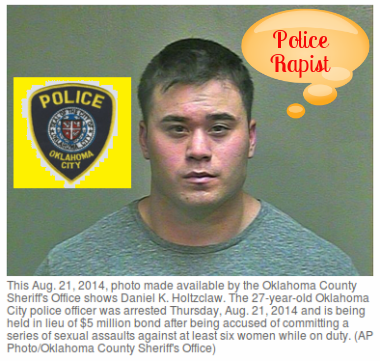 Oklahoma City, Okla.
-- Daniel Holtzclaw, the Oklahoma City Police Officer who stands accused of raping and sexual assaulting women while on duty, has bonded out of jail. The 27-year-old's
attorney appealed the bond
and said it was not following the law. Holtzclaw was arraigned on Wednesday morning and then went to the bond hearing. His attorney requested $139,000 in bond. Holtzclaw posted bond Friday morning after it was reduced from $5 million to $500,000 on Wednesday.
Wednesday's reduced bond came with several conditions. Holtzclaw is required to wear an ankle monitoring device and will be under house arrest and live with his father at his Enid home.
His father is also a police officer and testified on behalf of his son during court Wednesday
. He also must turn over any and all weapons or gear that was issued to him. That includes gear from the Oklahoma City Police Department.
Holtzclaw was arrested in August on accusations of rape, oral sodomy and other charges. Holtzclaw, an on-duty Oklahoma City Police Officer, was arrested last month by fellow officers on accusations that he would stop women, threaten them, and force them to expose themselves and perform sexual acts, all while on duty. According to the prosecutor, the crimes started in February and continued through July.
The District Attorney filed 16 charges against him. The charges include four counts each of sexual battery, indecent exposure, and oral sodomy; two counts of rape; and one count each of burglary and stalking. Holtzclaw has said he is not guilty and his family is fighting to maintain his innocence. Holtzclaw's preliminary hearing is set for September 18.
Posted: Sep 03, 2014 11:05 AM PDT Updated: Sep 04, 2014 3:07 PM PDT
OKLAHOMA CITY
- A judge has reduced the $5 million bond set for an Oklahoma City Police Officer accused of rape, oral sodomy and other charges following a hearing Wednesday but it's far short of what his attorney requested.
Daniel Holtzclaw's bond was reduced from $5 million to $500,000 following the afternoon hearing. His attorney had requested it be reduced to $139,000. It was the end of a busy day in court for the suspended officer.
Holtzclaw, 27, had a video arraignment Wednesday morning. Holtzclaw, an Oklahoma City Police Officer, was arrested last month by fellow officers on accusations that he would stop women, threaten them, and force them to expose themselves and perform sexual acts, all while on duty.
According to the charges, the crimes started in February and continued through July.
During the video arraignment, Holtzclaw stood in an orange jumpsuit, and avoided moving and speaking.
Holtzclaw is the three year police veteran accused of serial sex assaults while wearing his badge. The District Attorney filed 16 charges against him. The charges include four counts each of sexual battery, indecent exposure, and oral sodomy; two counts of rape; and one count each of burglary and stalking.
Police arrested Holtzclaw nearly two weeks ago. Police Chief Bill Citty told Oklahomans during a press conference that one of their own was suspected of sexually assaulting women while he was supposed to be protecting and serving.
In the afternoon hearing to discuss his bond, Holtzclaw's father testified that his son could stay with him if bail is posted. Holtzclaw also had a sports reporter testifying on his behalf saying he was upfront and honest.
Detective Rocky Gregory with the sex crimes unit later took the stand and said they began investigating when the first report came in in May. Gregory said all the victims were African-American in their 30s-50s.
Detective Kim Davis also took the stand and said a victim told her he entered them uninvited and said "This is better than county." Davis said he then exposed himself and had sex with her.
Holtzclaw has said he is not guilty and his family is fighting to maintain his innocence.
Wednesday's reduced bond came with several conditions. Holtzclaw is required to wear an ankle monitoring device and will be under house arrest and live with his father at his Enid home. His father is also a police officer and testified on behalf of his son during court Wednesday. He also must turn over any and all weapons or gear that was issued to him. That includes gear from the Oklahoma City Police Department.
Holtzclaw's preliminary hearing is set for September 18.
Published: 6:42 AM CDT Aug 28, 2014 ~ Updated: 7:42 PM PDT Aug 28, 2014
Oklahoma City, Okla.
-- Daniel Holtzclaw stands accused of sexually assaulting at least seven women while on duty. Prosecutors contend that he raped one woman and either fondled others or forced them to expose themselves. Police say the women were all black and that they ranged in age from 34 to 58 years old. However, police say it's not clear if race played a role in the alleged crimes. Holtzclaw, 27, was arrested last week, but he hasn't been formally charged. Prosecutors said last week that they expect to charge Holtzclaw by this Friday.
Attorneys for the Oklahoma City police officer have asked the court to reduce his bond from $5 million. In papers filed Tuesday in Oklahoma County District Court, Holtzclaw's attorneys say Judge Cindy Truong erred by setting his bond so high. The attorney argues that she should have set it at $139,000, based on state guidelines for the allegations against him. One of Holtzclaw's lawyers told media sources that Holtzclaw is shocked and devastated by the allegations, which he denies. The attorney said that based on his client's back ground, there's no reason why the bond should have been set so high.
"I've done this for 25 years and I've never had anyone who doesn't have any priors or anything such as Daniel's background that is being held on a $5 million cash bond. I've never seen that happen before," he said. "He shouldn't be treated any differently than anyone else." The lawyers say in their motion that Holtzclaw is not a flight risk and presents no danger to the community. "He is accused of assaulting women while on duty as a police officer," the motion states. "He is no longer an on-duty officer and there have been no accusations that Mr. Holtzlaw committed any off-duty crimes or that he has proclivity to do so."
Jennifer Holtzclaw, one of his sisters, has set up a crowd-funding website and
Facebook page
supporting her brother. She said the family stands 100 percent behind him and is trying to raise $100,000 for his legal fees. "My brother is a very sweet, caring person. One of his friends ... brought me to tears. He said ... 'Daniel has the heart of a lion,' and that is the best way to describe my brother," Jennifer Holtzclaw said.
Oklahoma County District Attorney David Prater did not return a phone call seeking comment.
Published: Friday, August 22, 2014 ~ Updated: Saturday, August 23, 2014, 8:54 PM PDT
Oklahoma City, Okla.
-- Daniel Ken Holtzclaw, 27, a Enid, Oklahoma native, attended Eastern Michigan University from 2005 to 2008 on a football scholarship. As a four-year starter at Eastern Michigan from 2005-2008, Holtzclaw holds the EMU record for most career starts (47) and is second all-time in school history in tackles (437). He earned Freshman All-American honors from the Football Writers of America after his first season in Ypsilanti. In 2011, Holtzclaw joined the Oklahoma City Police Department.
Officer Holtzclaw was arrested Thursday afternoon after being accused of sexually assaulting at least seven women while on-duty. The sexual assaults occurred from February 2014 through June 2014. Holtzclaw is being held in the Oklahoma County Jail on $5 million bond. Charges are expected to be filed Friday, Aug. 29, and police said he could face life in prison without the possibility of parole if he's convicted.
An arrest warrant was authorized by a judge shortly before the arrest was made. The warrant alleges that Holtzclaw was wanted for first-degree rape; rape by instrumentation; three counts of forcible oral sodomy; two counts of sexual battery; and two counts of indecent exposure.
"We received a complaint and also uncovered a number of other individuals, females, that had experienced the same thing with this officer," Oklahoma City Chief of Police Bill Citty said during a Thursday evening press conference. "All his victims were black females and they range in the ages of 34 to 58. Right now I've identified seven (women), six of whom we've received statements from and one we're still attempting to get statements from. So you have seven total over a period of five or six months."
Citty said Holtzclaw had been working with the OCPD for three years. He was most recently patrolling in northeast Oklahoma City. Citty also said that all of the incidents occurred during Holtzclaw's 4 p.m. to 2 a.m. shift. "The types of acts committed were anywhere from just requiring the females expose themselves, to fondling the females, and...actual intercourse," Citty said. "About three of the victims were asked or required to perform oral sodomy on this officer."
Oklahoma County District Attorney David Prater said he expects more women to come forward since all of the allegations only go back a few months and Holtzclaw has been on the force since 2011. "We kind of anticipate there may be more victims out there because this goes back to February," Prater said. "February is the earliest that we have here.... If there's anyone that was victimized by this officer, we certainly want to hear from you."
According to a report from media sources, earlier this year Holtzclaw was one of four officers named in a wrongful-death lawsuit stemming from the May 1, 2013, death of Clifton Armstrong. Oklahoma's medical examiner ruled the death an accident and Prater cleared the officers of any wrong-doing in the matter.
---
Shots Fired!
Posted: April 2, 2015 | Updated: April 3, 2015 4:16pm pst
Texas
-- Jackie Neal, 41, a former San Antonio police officer, was shot in the throat Thursday night. Neal was taken to University Hospital, where he currently is listed in stable condition. Authorities said Neal was accused of rape in 2013 and indefinitely suspended from the San Antonio Police Department. At the time, then Police Chief William McManus said the officer had been accused before of sexual assault.
Bexar County Sheriff's deputies responded to a call around 8 p.m. to a home in the 9100 block of Arroyo Hondo. Upon arrival, deputies found Neal in the home. He had been shot in the throat. Neal's girlfriend, Sandra Diaz, 46, was arrested on charges of aggravated assault with a deadly weapon.
Authorities believe that Diaz shot Neal during an argument at the home. No one else was injured, officials said.
In November 2013, Neal was arrested and accused of handcuffing and raping a woman he pulled over while on duty on the South Side. He was charged with felony sexual assault. According to an arrest warrant affidavit, Neal allegedly followed the woman until she pulled over on Betty Street and stepped out of her vehicle. Neal turned on his overhead lights and requested that she get back inside. The woman complied, but left her door open, the affidavit stated.
The officer then told the woman he had followed her because the car she was driving was reported stolen. She showed the officer a sales slip for the car, which had been recently purchased. He then asked the woman to get out of the car. According to the affidavit, the officer patted her down and she said she felt uncomfortable and asked that a female officer pat her down, but the request was ignored. The affidavit said during the pat-down, Neal groped the woman, placed her in handcuffs and moved her to the back of his patrol car. The document states that the officer then raped the woman and told her not to tell anyone.
Police said at the time said that it did not appear as though Neal made any attempt to conceal his identity. Police said a GPS tracking system in Neal's patrol car confirmed that it had been parked on Betty Street at Janice Lavon Drive for about 18 minutes the day of the alleged assault.
Neal was released on $20,000 bond and continued to receive pay, pending an indictment. Neal is classified as indefinitely suspended at the San Antonio Police Department because of unrelated circumstances, the sheriff's office said.
More Rape Allegations!
Posted: November 23, 2013 11:01pm | Updated: November 24, 2013 07:24pm
San Antonio, TX
-- Jackie Len Neal, 40, a San Antonio police officer, was arrested Saturday and accused of raping a 19-year-old woman on the South Side early the day before. Neal is accused of handcuffing and raping a woman he pulled over while on duty around 2 a.m. Friday. At a news conference Saturday, police said the officer has been accused of sexual assault before.
Jackie Len Neal, 40, was arrested on a charge of felony sexual assault, said Officer Javier Salazar, a Police Department spokesman. Neal was released on $20,000 bond. Police said he will continue to receive pay, pending an indictment.
Police Chief William McManus said a different woman made a similar complaint against Neal a few years ago. The date of that incident was not immediately available. McManus said that woman later refused to cooperate in a police investigation, so it wasn't pursued. There were no consequences for Neal at the time. McManus said he has asked officers to go back to that woman to see if she would be willing to help in the new investigation.
Neal was suspended in September for three days for dating an 18-year-old member of the Police Explorer program about two years ago. The program is meant to encourage young people to consider a career in law enforcement. Officers are forbidden from fraternizing with members of the program for people 14 to 21 years old. Soon after, Neal was transferred to a night shift on the South patrol, police said.
On Friday morning, according to an arrest warrant affidavit, Neal allegedly tailed a woman until she pulled over on Betty Street and stepped out of her vehicle. He turned on his overhead lights and requested that she get back inside. The woman complied with the order but left her door open, the report said. Neal told the woman he was following her because the car she was driving was reported stolen, the woman told police. She showed the officer a sales slip for the recently purchased car. Officers could not confirm whether the vehicle was ever reported stolen.
Neal asked the woman to get out of the vehicle so he could pat her down, according to the affidavit. The woman said she felt uncomfortable and asked that a female officer pat her down, but her request was ignored. During the pat-down, the affidavit said, Neal groped the woman, placed her in handcuffs and moved her to the back of his patrol car. The document said he then raped her and instructed her not to tell anyone. It did not appear as though Neal made any attempt to conceal his identity, police said.
A GPS tracking system in Neal's patrol car confirmed it was parked on Betty Street at Janice Lavon Drive for about 18 minutes Friday, according to police. McManus said SAPD vehicles are outfitted with cameras that require a hard drive to function. Neal's patrol car did not have a hard drive at the time of the alleged assault. McManus said Neal would have been aware that the system was not functioning. Had it been working properly, the surveillance equipment would have recorded activity in the front and rear of the patrol car.
Neal was off-duty when SAPD and Special Victims Unit detectives pulled him over around 2 a.m. Saturday and arrested him, SAPD spokesman Officer Roger Zuniga said.
McManus said he has asked FBI to join the investigation because of a possible civil rights violation. "I can't express in words how disappointed and angry I am about this. I am at a loss for words," McManus said. "I am outraged. This is a punch in the eye to the Police Department." McManus said he makes a point of explaining policies to SAPD recruits on the first and last day of training, hammering home the importance of regulations including a ban on sex while on duty. "There is no such thing a consensual sex on duty," he said. "I feel silly even saying that we won't tolerate it. Of course we won't tolerate it. There is no gray area. This is a criminal offense." McManus said he wants anyone who may have experienced a similar situation to call SAPD and file a report. "I praise the victim for having the courage to come forward and having the confidence in the SAPD to handle the case effectively," he said.
According to Neal's
Facebook page
, he graduated from high school in Kentucky in 1991, is a graduate of Wayland Baptist University, and served with the U.S. Marine Corps.
Oklahoma law!
Posted: Sunday, September 21, 2014 12:30 am | Updated: 11:39 pm, Mon Sep 22, 2014
Oklahoma
- Three Oklahoma law enforcement officers were arrested this summer on an allegations of committing sexual assault while on duty. The initial report in all three cases that brought the allegations to light was quickly followed by the revelation that more victims may yet be discovered. Rape remains commonly known as an under-reported crime, experts say. DVIS/Call Rape Sexual Assault Program Coordinator Elaine Thompson said rape victims are historically less likely to report sexual assaults against them than victims of other crimes, .
The reasons for this are many, she said. They may feel that no one will believe them, or they may feel that what happened is, in part, their fault. They may feel they'd rather live with and bury the burden of what happened to them, rather than have their friends and family members know. Thompson said that while the reasons for not reporting the crime are many, the benefits of doing so are just as plentiful. "There's power in filing that report or in talking to someone about what happened," Thompson said. "It's very empowering for them to come forward and discover that they aren't alone." It might keep other women from suffering the same fate, counselor Tiffany Shoemaker said.
The three law enforcement officers, Oklahoma City Police Officer Daniel Holtzclaw; Oklahoma Highway Patrol Trooper Eric Roberts; and Tulsa County Sheriff's Office Deputy Gerald Nuckolls were arrested this summer and accused in separate cases of possible serial sexual assault behavior. They were identified when one of the alleged victims came forward to authorities. In all three cases, authorities were only able to determine that multiple victims may be out there after the initial report was made.
The victims in all three cases may have been chosen because of their backgrounds. Holtzclaw, prosecutors have said, seems to have targeted older black women, many of whom had a past with drugs and/or prostitution. Holtzclaw, 27, was placed on suspension June 18, when an Oklahoma City woman reported that he had sexually assaulted her. He was arrested Aug. 21 after an investigation uncovered a number of women who say they were assaulted by him. According to the accusations, each case progressed in a relatively similar fashion — officers seemingly emboldened by their alleged victims' inaction continued unchecked until someone came forward.
One woman whom Roberts is accused of raping had outstanding warrants for her arrest. He reportedly asked another woman "what she would do" for the amount of money her potential traffic violation would cost. In Roberts' case, a 28-year-old woman made the first allegation against him July 23. A federal lawsuit naming Roberts as the perpetrator was filed in August. Shortly thereafter another woman came forward to say she had been assaulted by the trooper July 8. When Roberts was arrested Sept. 15, an affidavit states, another woman had come forward with a similar story, saying Roberts pulled her over June 15.
Nuckolls is accused of coercing a woman to touch his penis by saying it would help keep her boyfriend out of jail. Nuckolls, according to his arrest report, told investigators with the Sheriff's Office that he had sexual activity with "about six women" whom he had either pulled over or spoken to while responding to 911 calls. On Friday, Maj. Shannon Clark with the Sheriff's Office said no other victims had come forward since the two women made allegations against Nuckolls on Tuesday.
"There's an element of 'This person won't report this' to a lot of rape cases," Thompson said. "It's not unusual to have a perpetrator target a group or an individual that they think won't be willing to report the rape in the first place. Sometimes people don't realize how much power there is in making your voice heard," Thompson said. "It starts the healing process, but it can also stop something like this from going on. It might only take one person to uncover something."
Undersheriff Tim Albin said at a news conference regarding Nuckolls' arrest that he understands the fear women have of reporting sexual assault, especially when the alleged perpetrator is a law enforcement officer. Albin said at the press conference that the Sheriff's Office's first priority was the victims. He urged them to report what had happened to them, either to the authorities or to a victim advocacy group such as DVIS/Call Rape.
Through Sept. 1 of this year, the Tulsa Police Department has received 220 rape reports, Sex Crimes Sgt. Mark Mears said. In the same time period a year ago, the department had received 242 reports. For years, reports of rape in the city held steady — from a 2008 low of 252 to a high of 266 in 2011. Part of the rise in reports, Mears said, is due to the way the FBI tracks rape. Prior to 2012, rape had a narrower definition: same-sex attacks didn't count, nor did spousal attacks. Anal and oral attacks were not considered rape, either. Changing the definition "changed how many reports we got, to an extent," Mears said. "We're hoping it also rose because women are reporting more. "Rape is so under-reported; that's something we know is a fact."
Places like DVIS/Call Rape work around the clock to change the stigma associated with sexual assault, Thompson said. "Rape is unlike any other crime," she said. "It's so personal. Something is taken from you that can't be replaced." Agencies like DVIS are required to report the rape of a minor to authorities, but Thompson said adults can seek help without having to report their attacks.
"When you tell someone you've been raped, there's a level of revictimization that takes place, where you're forced to go back through what happened to you. We try to have a safe, secure place where (victims are) loved and not judged," she said. "We can discuss their options with them. They may want to make a report after they feel more comfortable," she said. "One thing we also do is help with medical examinations, which, even if you don't end up wanting to make a police report, you should get checked out medically, regardless. "Just speaking to someone about what happened can start the healing process. It can be a very powerful thing," Thompson said.
"No Bill!"
Posted: January 23, 2014 at 12:02 PM, Updated: January 26, 2014 at 08:04 PM PST
HUNTSVILLE, Alabama
-- A Madison County grand jury has declined to indict a former Memphis police officer who was arrested and charged with rape in November by Alabama A&M police.
Terrance Shaw, 29, faced rape and sodomy charges, but the Madison County grand jury that met last week issued a no-bill on both charges, meaning it didn't find enough evidence to warrant an indictment against Shaw. Shaw was a graduate student at Alabama A&M at the time of his arrest.
Shaw resigned from the Memphis Police Department in April after the fatal shooting of a 15-year-old Shaw said was trying to rob him, according to reports. The Tennessee Bureau of Investigation found no wrongdoing in the shooting, but the Memphis Police Department determined Shaw's actions violated department policy.
Shaw knew the teen and told investigators he had previously given him money for food and bought him meals. The teen allegedly tried to rob Shaw at gunpoint and Shaw responded by firing his own weapon.
Shaw was arrested Nov. 17 by Alabama A&M Police Department officers after they received a call from a woman alleging that a friend of hers had been raped and three adult males had witnessed the act, according to court documents. The woman was taken to the school's crisis center and after police spoke with the nurse and investigated the witnesses and the suspect, Shaw was arrested, according to the court filings.
Shaw's attorney John R. Campbell did not immediately respond to a request for comment.
The Rape Allegations!
Posted: Friday, November 22, 2013 10:43 am | Updated: 07:13 pm, Sat. Nov 23, 2013.
HUNTSVILLE, Ala. (WCJB)
- Terrance Shaw, 29, was charged with rape at Alabama A&M University. Shaw is a former Memphis police officer who resigned after shooting and killing a 15-year-old boy. He was arrested Sunday and charged with first-degree rape and sodomy of his ex-girlfriend. She was visiting the Alabama A & M grad student at his off-campus apartment. According to court records, Shaw is accused of raping a woman Nov. 16. Court records also indicate three other men witnessed the act. Court records show a friend of the victim's reported the incident. The victim went to the crisis center, where she was examined.
Media sources in Memphis spoke with Shaw on the phone, who denies the charges. Shaw says it was consensual. Shaw is out of the Madison County Jail on a $20,000 bond. His next court hearing is Dec. 4.
Shaw was off-duty when he shot and killed 15-year-old Justin Thompson during what he said was a robbery attempt in September 2012. According to sources in Memphis, Shaw befriended Thompson after seeing him panhandling on the street. Shaw said the night he shot Thompson he had received a text message from the teen asking for food. Records show Shaw called police to report the shooting but never identified himself as a police officer. Shaw resigned from the department in April during an administrative review of his conduct. Shelby County's district attorney declined to pursue charges after the Tennessee Bureau of Investigation finished its investigation of the incident.
The Murder Allegations!
Posted April 8, 2013 at 11:11 a.m., updated April 8, 2013 at 6:28 p.m.
Memphis, TN (WCJB)
- Former Memphis police officer Terrance Shaw was cleared in last year's fatal shooting of 15-year-old Justin Thompson. However, it was his interactions with the teenager in the month before the shooting that ultimately cost him his job. During the month he knew Thompson, Shaw, who said he wanted to mentor the teen, never revealed that he was a police officer, never told Thompson's mother that he had a relationship with her son, and never learned the teen's last name.
Shaw shot and killed Thompson on Sept. 24, 2012 saying the teenager had tried to rob him. Although the Shelby County District Attorney General did not file charges against Shaw, he was forced to resign from the Memphis Police Department or face termination. This was the second time Shaw shot and killed someone during his six years on the force.
City officials rebuffed numerous requests by media sources to view MPD's internal affairs files on the shooting, but made them available Monday after legal protests by the sources. The files show that police officials questioned Shaw's interactions with the teen, including his failure to do a rudimentary investigation of Thompson's background. According to the files, Shaw first met Thompson when the teen was asking for money outside the Flash Market on Winchester. Shaw said he befriended Thompson in an effort to "help him out." Shaw gave Thompson his cell number, and they communicated by text. Shaw loaned the teen money on occasion and bought food for him several times, he told investigators.
On the night Thompson was killed, Shaw and the teen exchanged several text messages and one call. During that call, Thompson allegedly said to Shaw, "I'm hurting." Shaw took that to mean the teen was hungry, and agreed to meet Thompson at the market to give him some money. However, Thompson never showed, Shaw said, so they again texted. After some confusion, Shaw and Thompson met at a vacant house at 4740 Wooddale. When Shaw arrived, he said Thompson tried to get him to pull into the carport. Shaw declined, saying he saw a suspicious man nearby.
Thompson then asked Shaw to drive him to the market, and got in the car. Shaw said that Thompson kept looking back at the residence as they drove, and was acting "very anxious." He then asked to be taken back to the house. According to Shaw, Thompson got out of the car when they arrived, then pulled a black revolver and demanded his money. Shaw told investigators he'd been wary, keeping his hand on his own service weapon just behind the front passenger seat. Shaw fired, striking Thompson, who ran from the car. Shaw drove off, saying he feared the other man he'd seen before. Around 8 p.m., Shaw called 911 to report the shooting, but failed to identify himself by name or as a police officer, a violation of MPD policy. About four minutes later, Shaw again spoke with a dispatcher, and again failed to give his name or occupation.
Ultimately, MPD officials determined that Shaw violated department policy in several ways, including:
Failure to investigate Thompson's story. Thompson told Shaw he was 18, not 15; that he was homeless, which wasn't true; and that he was a senior in high school, also untrue.
Shaw never notified the Department of Children's Services about the teen, or tried to get him into a shelter. Until the night of the shooting, Shaw never knew the teen's last name.
Shaw didn't tell Thompson he was a policeman, nor did he ever inform Thompson's mother that he had a relationship with her son.
"Shaw's decision to withhold this information (about being an officer) creates unanswered questions about the motivation for Shaw's interaction with this juvenile," police wrote. "Furthermore, Shaw's decision to meet a 15-year-old boy without the knowledge and consent of his parent(s) could be perceived as an erosion of the public trust."
"Your willingness to help someone without using sound judgment placed you in a dangerous situation that ultimately questioned your thought process for making sound decisions," the MPD report stated. "Your actions should be at all times above reproach and never suspicious so as to impair public confidence in the department."
The report also makes it clear that MPD — after nearly two dozen arrests of officers in 2012, on charges ranging from driving under the influence to engaging in drug-dealing and prostitution — is concerned about its public image.
"Shaw's relationship with this young man has been questioned in the various media outlets and by the public at large," the report said. "This shooting incident has reflected adversely upon the City of Memphis, the Department and upon Officer Shaw."
Child Rapist!
Posted: Dec 10, 2013 4:31 PM - Updated: Sunday, December 15, 2013, 10:01 PM PST
Louisiana --
A Lake Arthur policeman is behind bars on aggravated rape and child molestation charges.
State troopers say 37-year-old Damon Broussard (
pictured above, center
) had sex with two children under the age of 15 on two separate occasions. Detectives say they also learned Broussard had sexual relations with another child under the age of 13.
Investigators say they do not have any evidence that Broussard committed these alleged acts during his duties as a police officer.
Broussard was arrested at his Egan home earlier today without incident. His bond is set at $250,000.
The case remains under investigation.
Patrol Rapist!
Published: September 26, 2014, 1:42 pm ~ Updated: September 26, 2014, 1:42 pm
FORT WAYNE, Ind. (WCJB)
– A former police officer who pleaded guilty to raping a woman he had pulled over during a drunk driving patrol in 2013 was sentenced to six years in prison and two years of probation on Friday.
Mark A. Rogers, who was a 19-year veteran with the Fort Wayne Police Department, pleaded guilty to felony counts of sexual misconduct, official misconduct and rape of a victim mentally disabled such that consent was not possible in August as part of a plea agreement. A separate count of rape and a count of false informing were dropped.
During the sentencing hearing on Friday, Rogers said he was shocked by the charges, that he thought that what happened was between consenting adults.
According to court documents, Rogers pulled over a woman during the Labor Day holiday in 2013 that he suspected of drunk driving and took her to a hospital because she was vomiting. The woman was diagnosed as having alcohol poisoning and was released back into Rogers' custody. However, in his report Rogers wrote that he left the woman at the hospital when surveillance video showed her leaving with him in handcuffs.
The woman told police that after leaving the hospital, Rogers put her in the back of his squad car and drove to several locations before he stopped, removed her from the car and took off her handcuffs. Rogers then walked her to a park bench where he had sex with her. She later came forward to report the incident and told investigators she went along with the acts as "she feared for her physical safety and because she knew the defendant was a Fort Wayne Police Officer."
Rogers was arrested on September 16, 2013 at which point he was suspended by the police department. In August 2014, he officially resigned from the force.
Published: August 28, 2014, 12:42 pm ~ Updated: August 28, 2014, 1:10 pm
FORT WAYNE, Ind. (WCJB)
A 19-year veteran with the Fort Wayne Police Department pleaded guilty Thursday morning to raping a woman he had pulled over during a drunk driving patrol over the Labor Day holiday in 2013. Mark A. Rogers was suspended by the department without pay when he was arrested on September 16, 2013. It's not known what his current status is with the police force.
According to court documents, Rogers pulled over a woman he suspected of drunk driving and took her to a hospital because she was vomiting. The woman was diagnosed as having alcohol poisoning and was released back into Rogers' custody. However, in his report Rogers wrote that he left the woman at the hospital when surveillance video showed her leaving with him in handcuffs.
The woman told police that after leaving the hospital, Rogers put her in the back of his squad car and drove to several locations before he stopped, removed her from the car and took off her handcuffs. Rogers then walked her to a park bench where he had sex with her. She later came forward to report the incident and told investigators she went along with the acts as "she feared for her physical safety and because she knew the defendant was a Fort Wayne Police Officer."
As part of the plea agreement, Rogers will be sentenced on felony counts of sexual misconduct, official misconduct and rape of a victim mentally disabled such that consent was not possible. A separate count of rape and a count of false informing were dropped. The plea also calls for a maximum sentence of six years if accepted by a judge. His sentencing is scheduled for September 26, 2014.
Posted: December 6, 2013
FORT WAYNE, Ind.
-- Prosecutors have filed rape charges against a Fort Wayne police officer, saying he attacked a woman he had arrested for drunken driving.
Allen County prosecutors added the two counts of rape on Thursday to the charges against Officer Mark Rogers. He had first been charged in September sexual and official misconduct.
Media sources reported the new charges allege Rogers stopped the woman and took her to a hospital for treatment because of her high level of intoxication. Prosecutors say that after she was release from the hospital Roger took her to a city park and had sex with her.
Rogers' Defense attorney didn't immediately return a telephone message from The Associated Press seeking comment.
Blurred Blue Lines!
Posted: Tuesday, December 3, 2013, 3:01 PM - Updated: Tuesday, December 3, 2013, 5:01 PM PST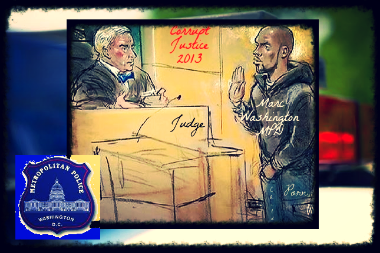 Washington D.C.
-- A Washington D.C. police officer has been arrested for producing child pornography while on duty. Metropolitan Officer Marc Washington was arrested Monday night, just hours after the disturbing allegations involving a juvenile surfaced, according to police. Washington, who joined the district's police department in 2006, was arrested by the Youth Investigations Division and the Internal Affairs Bureau and charged with Production of Child Pornography, according to the department.
Police Chief Cathy L. Lanier called the allegations against Washington "both shocking and disturbing" while thanking those who came forward to report his alleged crimes. "We invest a great amount of time and effort to ensure that we are hiring the right people and we continue to proactively monitor integrity across the department," said Lanier in a statement released Tuesday. "But to learn of an allegation of this kind against a person who is sworn to protect our children, it is both shocking and disturbing. "We are fortunate that someone came forward to alert us of this behavior to ensure that we prevent future victims," she said.
Washington was assigned to the Seventh District, in southeast Washington, at the time of his arrest. Police are now working to determine whether there may be more victims.
Cold Case Solicitation!
Posted: 9:06 PM EST, Thu November 21, 2013 - Updated: 1:06 AM PST, Fri. November 22, 2013
Oak Grove, Kentucky (WCJB)
-- The cold case murder of two slain prostitutes weighed heavily on the small, military town of Oak Grove, Kentucky for 19 years. However, local police and the Christian County Sheriff's Office were unable to crack the case. Rumors ran rampant, especially after the brothel's madam publicly accused two allegedly corrupt police officers of the killings. The madam's accusation were boldly made during a City Council meeting three years after the deaths. Everyone in town has long known of the suspicions surrounding the cops. Now, after a seven-year investigation by the Kentucky State Police, charges have been brought against the two police officers, both of whom have since left the force, and a third man. One of the former officers was a detective who appeared at the crime scene with other officers to investigate the killings, said one former officer who was first on the scene.
One of the former officers, Leslie Duncan, 50, already is serving a three-year prison sentence after pleading guilty in September to tampering with physical evidence in the case, state police said. Duncan, of Central City, Kentucky, was charged this month with two counts of complicity to murder, police said. Duncan's defense attorney did not respond to media requests for comment.
Former officer Edward T. Carter, 43, of Somerset, Kentucky, was charged with two counts of murder and is being held by the Warren County, Ohio, Sheriff's Office pending his extradition to Kentucky, said Kentucky State Trooper Stuart Recke said. It was not immediately clear if Carter has retained an attorney. A third man who was never a police officer, Frank J. Black Jr., 39, of Gadsden, Alabama, also was charged with two counts of murder and is being held by Alabama authorities pending extradition to Kentucky, Recke said. Black's father, Frank Sr., told media sources that his son -- who was living in nearby Clarksville, Tennessee, at the time of the killings -- is innocent and says he isn't sure how his son came to be associated with Duncan and Clark -- or if they were at all. Carter and Black are being held in lieu of $1 million bail, Recke said.
The charges against all three men stem from the 1994 killings of Candace Belt, 22, and Gloria Ross, 18, who worked as prostitutes at the New Life Massage Parlor, police said.
"Needless to say, since it's an open and active investigation, we can't get too much into the details," Recke said this week. "The Kentucky State Police got the investigation back in 2006. Our investigators, once we get an investigation from another agency, we start from square one and go through all the information available with a fine-tooth comb."
Now, Oak Grove, adjacent to the U.S. Army's Fort Campbell, is feeling relief from the tantalizing mystery, but the town's mayor said Wednesday he suspects the case could become even bigger. "I think this is just the tip of the iceberg. I think there are more arrests coming," said Dan Potter, who wasn't mayor when the killings occurred in 1994. "Wouldn't the other police officers know?"
Former officer Bob Combs, who was first to arrive at the scene of the killings, recalled his suspicions of Carter and Duncan at the time. "I suspected that they may have been involved, but didn't have evidence," said Combs, who had joined the force only a year before. Belt, a mother of two, "was still alive" when he arrived, Combs said, "but she died on the way to the hospital. Once Duncan got there, he was the detective, so it became his scene," he said. In an interview this week with media sources, Combs claimed Duncan disturbed crime scene evidence. "Duncan ran in there and messed up the scene. The phone was off the hook when I arrived, but then after Duncan was in there, the phone was back on the receiver," Combs said. "No one had ever asked me -- the first officer on the scene -- anything about this case. No one ever asked me anything until the state police took over -- years after it happened." Combs, who went on to be a city councilman and served until last year, said he and Duncan had been friendly back then. "He could be a nice guy, but he could have a real temper," Combs said.
This week, Combs recalled the city council meeting in 1997 when Tammy Papler, the massage parlor's madam, dramatically accused the police officers of extortion and murder. Papler couldn't be reached by media sources for comment this week. But in a 1997 interview, Papler alleged of police: "They weren't getting any more money from us, and they knew we had stuff on them. The only way to keep us quiet is to kill the girls and put us in jail." Papler made further accusations in the media that year, when she had already quit being a madam. "I did what they told me to do," she said. "If they needed new police lights, I bought new police lights. If they needed birthday money, I gave them birthday money. If they needed money for a trailer to be moved ... basically anything they told me they needed, I gave them the money for it."
Belt and Ross were shot in the head, and their throats were slashed, Papler said. "It was devastating to us," Papler said in 1997. "They both had babies. One was breastfeeding her baby. It was just a few weeks old."
Three years after the killings, then-Councilwoman Patty Balew announced that she, too, was a former prostitute at the massage parlor. She and other prostitutes gave police sexual favors at a discount or at no cost, she alleged. "If they were police officers, that's what we had to do whether we wanted to or not, which we didn't like," Balew told media sources in 1997.
Also in 1997, the Christian County sheriff's department said crime scene evidence was botched by police, and then-Sheriff Thomas Scillian said Carter was a prime suspect. He had been at the scene 30 minutes before the slayings, according to authorities. "There's other information that we have that leads us to believe that Carter would be a good suspect," Scillian said.
Then-Mayor Bobby Mace said the killings cast a pall over the small town: "There's a cloud hanging over us right now and there's no rain," he said. "Let's get it to either rain or let the wind blow the cloud out and let's get moving forward to the future."
In 1998, a federal court in Kentucky ruled in favor of Ross' husband and her two children in their lawsuit against Tammy and Ronnie Papler, who owned the massage parlor business, court papers show. The court issued a default judgment against the Paplers for failing to respond to, or defend against, the Ross family's lawsuit, which accused the Paplers of negligence in Ross' death.
A U.S. District Court judge, however, dismissed the Rosses' negligence claims against Louise Seawright, the owner of the building where the massage parlor was located.
Another Anal Probe!
Posted: November 6, 2013 - Updated: November 12, 2013 09:03:32 PM PST
Hidalgo County, N.M.
-- A second man, Timothy Young is alleging that Hidalgo County, N.M., police violated his rights and escalated a minor traffic stop into an anal-probing nightmare as they searched in vain for drugs. Young was stopped on Oct. 13, 2012, for allegedly turning without a signal, media sources first reported Tuesday evening. A K-9 dog erroneously indicated he had drugs in his vehicle and he was taken to the Gila Regional Medical Center in Silver City, N.M., where doctors performed an x-ray scan and a digital anal probe. Young went public after a similar case attracted intense national and local coverage this week.
An Albuquerque civil rights attorney told media souces she is filing a lawsuit on Young's behalf. The same attorney is also representing David Eckert, who was stopped on Jan. 2, 2013, by Deming, N.M., police for allegedly rolling through a stop sign. Eckert was also taken to the Gila Regional Medical Center – where he was x-rayed, forcibly given enemas and then given a colonoscopy.
Three Deming policemen and three Hidalgo County officers were allegedly involved in the Eckert case, which may be settled out of court. Named defendants include the six policemen, the medical center, two doctors and a deputy district attorney who secured a warrant authorizing an anal probe.
No drugs were found in the possession of either man. Media sources reports that a K-9 dog named "Leo" incorrectly alerted police to the existence of drugs in each of the men's vehicles. The station reports that Leo's drug-sniffing certification expired in April 2011.
"You can talk to our attorney," a member of the Hidalgo County Sheriff's Office said Wednesday when asked for comment. Attorneys for the office did not immediately respond to a request for comment.
Plead Guilty, or ...!
Posted: 10/31/2013 07:42:29 AM PDT - Updated: 10/31/2013 08:35:32 PM PDT
SAN FRANCISCO, CA
- A federal appeals court in San Francisco Wednesday overturned the conviction and ordered a new trial for a former East Bay professor who had pleaded guilty to sexually abusing an infant in Missouri in 2009.
A panel of the 9th U.S. Circuit Court of Appeals said the trial judge in the case of Kenneth Kyle, 49, improperly intruded on plea negotiations by saying he would sentence Kyle to life in prison if Kyle went to trial and was convicted of all charges pending against him.
The panel said the statement by U.S. District Judge Jeffrey White of San Francisco prejudiced Kyle's right to a fair trial by influencing him to accept a plea bargain last year in which he pleaded guilty to one count and was sentenced to 37 and one-half years in prison.
USA v. Kenneth Kyle (Plea & Sentencing Error) by Leegal Counsel
Kyle, a San Francisco resident, was formerly an assistant professor of public affairs and administration at California State University, East Bay.
He was arrested in 2010 after an FBI investigation that began in 2009 found that he was exchanging pictures of child pornography in an Internet file-sharing network.
Images and text messages found on Kyle's computers and cell phone led to the investigation and arrest of a Missouri woman, Tessa Vanvlerah, now 23, whose infant daughter was allegedly molested by both Kyle and Vanvlerah.
Kyle was indicted on one count of crossing state lines for purposes of aggravated sexual abuse and four counts of producing, possessing, distributing and transporting child pornography.
The indictment alleged the abuse took place between August and October 2009. Prosecutors said it began when the victim was five months old.
Kyle agreed in 2011 to plead guilty to the abuse charge and receive a 30-year sentence, but White rejected the penalty as being too lenient and allowed Kyle to withdraw the plea.
At a hearing in February 2012, the judge said Kyle's alleged actions were "among the most serious conduct" he had ever seen in a case, and said, "I'm prepared to give a life sentence" if Kyle went to trial and was convicted of all charges.
In a second plea bargain a few days later, Kyle again pleaded guilty to the abuse charge and was sentenced by White in March 2012 to 37 years and six months in prison. Prosecutors dropped the pornography counts.
"The district judge's remarks emphasized to Kyle that his only chance to escape a life sentence would be to accept a plea agreement for a substantially longer sentence" than the earlier 30-year proposal, the appeals court said.
The panel set aside the guilty plea, sent the case back to U.S. District Court in San Francisco and ordered that a new trial judge be assigned.
The ruling reinstates all five charges against Kyle, who could either go to trial or try to obtain a new plea bargain.
Ethan Balogh, a lawyer for Kyle in the appeal, declined to comment on the case.
Vanvlerah, who lived in Ballwin, Mo., a suburb of St. Louis, pleaded in Missouri last year to three counts of rape, sodomy and incest and was sentenced to two consecutive 30-year terms, according to St. Louis County Circuit Court records.
The child was removed from Vanvlerah's custody and put in the care of a foster mother who later adopted her.
Kimpel!
Posted: 2:12 a.m. Thursday, Oct. 10, 2013
SHELBY COUNTY
— Former Shelby County Sheriff Dean Kimpel has won a lawsuit filed against him by the Ohio Attorney General's Office on behalf of the Shelby County Commissioners, who were attempting to recover the salary paid to the former Sheriff while he was suspended from office after being criminally indicted.
The suit was filed in an attempt to recover $60,425 paid to the former Sheriff.
Retired Judge David Faulkner, of Hardin County, did not agree with the Ohio Attorney General's Office and ruled in favor of Kimpel.
According to the lawsuit, the Ohio Attorney General's Office, argued that Kimpel was, "unjustly enriched over $60,000 in pay for holding the office of sheriff, but, did not excercise any of the rights, powers, or responsibilities of office between October 6, 2011 and June 15, 2012."
Judge Faulkner also ordered the county commissioners to pay Kimpel's attorney fees.
Charges were eventually dismissed against Kimpel in Auglaize County, while he pled guilty to a criminal charge in Shelby County and resigned as Sheriff.
June 8, 2012
Shelby County -- A charge of sexual battery against former Shelby County Sheriff Dean Kimpel was formally dismissed Friday in Auglaize County Common Pleas Court for crimes committed in Auglaize County along with three of four felony charges he was facing in Shelby County. Acting Judge Sumner Walters, who is retired from Van Wert County, affirmed the case be dismissed. The case alleged Kimpel engaged in sex with a former Shelby County deputy, Jodi Van Fossen, at her rural Wapakoneta home when he knew she was drinking and had recently taken a dose of medication.
Special Prosecuting Attorneys Gary Nasal and Anthony Kendall, along with Kimpel and his attorney appeared in court Friday morning soon after Kimpel was sentenced on one count of unauthorized use of Ohio Law Enforcement Gateway (OHLEG), a fifth-degree felony in Shelby County Common Pleas Court. OHLEG is a tool for law enforcement officials to use for personal information and requires a password so use can be tracked. A deal was struck April 13 when Kimpel agreed to plead guilty to the charge. In exchange, the three other charges would be dismissed. It was agreed that the Auglaize County charge would be dismissed after Kimpel was sentenced in Shelby County, which was done at 10 a.m. Friday. The Shelby County judge sentenced Kimpel to two years probation and a $1,000 fine.
On Sept. 22, Auglaize County Sheriff's Office deputies arrested Kimpel on the charge of sexual battery after former sheriff's deputy Jodi Van Fossen said he engaged in sexual contact with her in July at her rural Auglaize County home north of Jackson Center. Court documents claimed Kimpel knew Van Fossen was substantially impaired after drinking an alcoholic beverage and taking medication.
Kimpel had filed a motion to have the charge in Auglaize County dismissed after testifying April 2 that he felt he had been speaking under the veil of immunity when he spoke to investigators Sept. 1. The Garrity warning is an advisement of rights administered by agents to public employees and contractors during internal investigations.
The Garrity warning came to the forefront in 1967 when a police officer in New Jersey was compelled to make a statement or be fired, then was criminally prosecuted for his statement. Garrity is designed to protect constitutional rights while also helping agents preserve the evidentiary value of statements in internal investigations.
Kimpel admitted he did testify during an Auglaize County grand jury hearing after being read his Miranda Rights, but his defense attorney argued that questions applied in the grand jury hearing came about from the internal investigation. A deal was struck before the Garrity warning issue was decided.
Van Fossen also filed a civil suit July 7 alleging job discrimination. The lawsuit named Kimpel and Capt. Michael Eilerman. The suit sought more than $300,000 in damages. A settlement was reached for $105,000.
Young Campus Prowler!
Posted: Friday, January 24, 2014 - Updated: Friday, January 24, 2014
NORTHAMPTON, MA
— A Longmeadow man denied in Hampshire Superior Court Thursday that he sexually assaulted and throttled a woman on the University of Massachusetts campus in September.
Patrick Durocher, 18, pleaded not guilty to charges of aggravated rape, kidnapping and aggravated assault and battery in connection with the alleged assault Sept. 2, 2013.
According to court records, UMass Police responded to an emergency call about 1:15 a.m. that a woman was on the ground at the north side of the Campus Center and a man was standing over her.
Witnesses told police the woman appeared to be unconscious and unresponsive and that the man was naked from the waist down on top of her.
It is Gazette policy not to name victims of alleged sexual assaults. The woman told UMass police Sept. 3 that she attended a party on North Pleasant Street on Sept. 1 and left alone at about 11:45 p.m. She said she was walking on a path past a bus stop near the Campus Center when Durocher, whom she had never met, called out to her.
According to court records, Durocher approached the woman, grabbed her, and assaulted her. The woman told police that Durocher raped her while pinning her to the ground outside the Campus Center.
According to the Northwestern district attorney's office, the woman suffered serious injuries as a result of the attack.
Durocher is free on $10,000 bail posted in Eastern Hampshire District Court on Oct. 4. While out on bail, Durocher must submit to GPS monitoring and stay out of Amherst, including the UMass campus, observe a seven-day curfew of 11 p.m. to 6 a.m., report to probation once a week, avoid drugs and alcohol and submit to random screenings, remain in Massachusetts, reside with his parents, surrender his passport and have no contact with the alleged victim.
Durocher is due back in court for a pre-trial hearing April 9.
Posted: October 24th, 2013 06:12:45 AM EDT - Updated: 10/25/2013 05:45:32 PM PDT
AMHERST, Mass (WCJB)
– The UMass community is reacting to news of an alleged rape outside the campus center last month. It happened back in the early hours of September 2, but word of the attack is just spreading across campus.
Patrick Durocher, 18, of Longmeadow is charged with aggravated rape in the case. He allegedly attacked a female fellow student in the middle of campus, outside the north side of the Campus Center.
It was the first weekend of the semester, and according to court documents, the victim was on her way home from a party between 12 and 1 a.m.
The victim told police soon after leaving a North Pleasant Street party, she headed towards the Campus Center, where she heard someone ask where she was going.
According to a police report, the next thing the victim remembers is allegedly being forced against a tree by Durocher. She says he bit her neck, forced and held her to the ground, and raped her.
The report goes on to note that others passing by witnessed the incident and thought it was suspicious, so they pulled the victim away from Durocher.
Police were called and officers arrested Durocher on scene.
The victim was rushed to the hospital, while both in and out of consciousness. She told police at times during the struggle, it was difficult for her to breath.
Officers wrote in their report that her injuries were visible, including red marks to her neck. The girl told police she didn't know Durocher and he wasn't at the same party she was leaving.
Students on campus say such a brazen attack is chilling.
"That's really scary. That worries me a lot," Senior Kelli Sheehan said. "Because I actually, like right now, I'm walking alone, so if it was later and darker, that's really scary."
"You just go about your normal activity and then when you hear about something like that, you are like 'wow that could have been me,'" Senior Ali Haddad said.
Most students say they're surprised UMass didn't send out a campus alert, like they've done after similar incidents in the past.
In a statement, the school said it was not necessary because "The UMass Amherst Police made a prompt arrest in the case and the alleged assailant was immediately referred for disciplinary action through the campus judicial system."
UMass spokesperson Daniel Fitzgibbons adds that Durocher "is no longer a student at UMass Amherst."
Durocher was charged with aggravated rape and held on $10,000 bail at a dangerousness hearing.
Despite the quick arrest, even upperclassmen say the attack is a harsh reminder to be careful.
"Definitely…I'm going to go home right now and tell all of my roommates and from now on, I'm just going to go back to my old ways of being a freshman and not walking alone outside at night," Haddad said.
Should Durocher make bail, Payne ruled he must adhere to certain conditions, including GPS monitoring, a curfew from 9 a.m. to 5:00 p.m., not leaving Massachusetts, have no contact with the victim, live with his parents, and stay away from the UMass campus.
Media sources reached out to Durocher via phone, but did not hear back Thursday night. He's due back in court next month.
Before this incident, the campus had already launched "UMatter at UMass," a training effort to help faculty and staff assist students in a wide range of efforts, including sexual assault.
"The safety of our students, staff and faculty is paramount and our police department patrols the campus 24 hours a day, seven days a week," Fitzgibbons adds. "As a community, UMass Amherst strives to promote safety, respect and personal responsibility in every aspect of student life."
---
Cops That Sexually Offend

Part - 2013!
---
Quallified!
Posted: May 6, 2015 - Updated: May 9, 2015 02:18:41 PM PT
Macon, Georgia
-- Rory Theodore Qualls, 24, a former Macon police officer, was sentenced to two years in prison Wednesday. Qualls pled guilty to statutory rape. He pleaded guilty as part of a plea bargain in which additional charges were dropped. The dropped charges included charges he had violated his oath of office and enticed a child for indecent purposes. Qualls also must serve eight years on probation.
Prosecutor Nancy Scott Malcor said Qualls met a 15-year-old girl on an Internet dating site. The girl's profile portrayed that she was 18. The two agreed to meet July 5, 2013. On that date they had consensual sex at Qualls' apartment, Malcor said. In November of that year, the girl's mother filed an Internal Affairs complaint at the police department after learning that her daughter had had sex with an officer.
Police started both an Internal Affairs investigation and later a criminal investigation that led to Qualls' being questioned on Nov. 8, 2013. Qualls admitted to a detective that he'd had sex with the girl and that she appeared to be younger than she said, Malcor said. He was arrested and resigned from the force after the interview with the detective.
Qualls had moved to Macon in September 2012 to attend police training. He proposed to his girlfriend during his police graduation ceremony in March 2013.
Diane Mize spoke on Qualls' behalf during the brief hearing in Bibb County Superior Court. She said she knows him from Martha Bowman United Methodist Church. After working the night shift, Qualls would attend the church's 8:30 a.m. service before going home, Mize said. After his relationship with his high school sweetheart ended, Qualls found himself alone in a new town, and he perused online dating and social media sites, she said. Describing him as "polite" and "respectful," Mize pleaded for mercy on Qualls' behalf. "If he's guilty of something, it's of being too naive and trusting of others," Mize said.
Posted: 11/09/2013 03:18:41 PM PST - Updated: 11/09/2013 03:18:41 PM PST
Macon, Georgia
-- A Macon police accused of the statutory rape of a 15-year-old resigned from the force Friday. Precinct 4 Officer Rory Qualls, 23, resigned after being arrested on charges of statutory rape involving a 15 year-old female he met on an Internet dating site in July, according to a police news release. The incident was reported to Macon police Thursday by the mother of the girl, the release stated. Qualls was released from the Bibb County jail late Friday on a $11,200 bond, according to the jail website. Qualls, who moved to Macon for police training in September 2012, was sworn in as an officer in March.
Teen Johns!
Posted: November 9, 2013 - Updated: November 9, 2013 09:18 PM PST
JOHNSTOWN, NY
- Saratoga County prosecutors are investigating whether Adam Schwabrow, a suspended city police officer pulled his firearm while fellow officers were trying to arrest him in September. Schwabrow's own department arrested him Sept. 19, accusing the former Johnstown Police Benevolent Association president of statutory rape in a case involving a teenage girl. Saratoga District Attorney James A. Murphy III confirmed it is alleged Adam Schwabrow drew his police firearm Sept. 19 while he was being placed under arrest on a felony rape charge. He faces a charge of third-degree rape, commonly known as statutory rape, a felony. If convicted, he faces the possibility of 1 1/3 to four years in state prison.
City police Chief Mark Gifford said previously that Schwabrow was arrested after an investigation revealed evidence he had sexual contact with a 16-year-old girl sometime over the past year and a half. Murphy said Friday his office - already serving as the special prosecution team in the criminal matter against Schwabrow - is looking into the alleged gun incident. The district attorney said he wants to clarify Schwabrow didn't attack his victim and she wasn't a stranger. "It's a girl less than 17, and in order to calm public fears, this victim was known to the defendant," Murphy said. Asked to comment further on the case, Murphy stated: "I can't comment on the evidence in the case. It was investigated."
Schwabrow was initially suspended with pay, but was later placed on unpaid administrative leave for 30 days. However, Gifford and city labor attorney Elayne Gold both verified that Schwabrow's 30-day unpaid administrative leave expired Friday. Gifford said he wasn't sure what the next step in the processing of what he confirmed was at least one administrative charge against Schwabrow. "It depends on the situation," the chief said. Gifford said it's possible Schwabrow could go back on paid leave and still be suspended. He said there also is a possibility Schwabrow faces more administrative charges. "All options are on the table," Gifford said. Gold, who declined to spell out what administrative charges Schwabrow faces, said there is a current "notice of discipline" that is guiding Schwabrow's case that gives the city the right to suspend the officer. She said the next administrative step is arbitration, which is pending through the state Labor Relations Board.
The 32-year-old officer was suspended from the department, and also was placed on unpaid leave from his other job as director of the Montgomery County Emergency Management Office on Sept. 24.
Johnstown City Court Judge Thomas Walsh and Fulton County District Attorney Louise Sira recused themselves from the case. After Schwabrow's arrest, Sira said the crime took place in the city of Johnstown. She said there has been no allegation or evidence of forced sexual contact between Schwabrow and the victim. She said forced sexual contact typically falls under the category of first-degree rape, which has not been charged in this case. She explained that people younger than the age of 17 in New York state cannot legally consent to sexual contact with an adult.
Schwabrow's criminal case will be heard again at 9 a.m. Nov. 21 in Johnstown City Court before Acting City Court Judge Lisa Lorman. There is an order of protection for the alleged victim in this case. Special prosecutor Jennifer Buckley, a Saratoga County assistant district attorney who handles sex crimes in Murphy's office is prosecuting the case.
An Attorney with the Albany-based law firm O'Connell and Aronowitz is serving as Schwabrow's legal counsel. Schwabrow is free on $5,000 cash bail.
Posted: 09/20/2013 09:38 PM - Updated: 09/21/2013 03:18 PM PDT
FULTON COUNTY, N.Y.
-- A Johnstown City Police officer is facing felony charges on the accusation that he raped a 16-year-old girl. "It's, to say the least, an embarrassing day for this agency," said Johnstown Police Department Chief Mark Gifford. "Officer Adam Schwabrow was arrested at the Johnstown Police Department. He was charged with rape, third degree," Gifford said. He was arrested Thursday night after an internal investigation. A K-9 officer with the department, Schwabrow is married, with children, according to the chief. A nine year veteran of the Johnstown Police force, Schwabrow is accused of having sex with a 16-year-old girl sometime over the past year-and-a-half. Schwabrow is also Montgomery County's emergency management director and the chief of the Mohawk Volunteer Fire Department in neighboring Montgomery County. Gifford said, "Right now, he is simply suspended with pay. An administrative procedure will be initiated Monday, to start an administrative discipline over this whole situation." It's the first time Chief Mark Gifford has endured scandal in his three years as Johnstown police chief.
Meanwhile, the Fulton County District Attorney says there will be some unique issues in prosecuting Schwabrow, because he is a policeman. "It's likely that this court will adjourn the proceeding, to seek a judge that does not have direct involvement in his cases. In addition, because our office has active files where he is the arresting officer, we will be forced to seek the assignment of a special prosecutor," said Fulton County District Attorney Louise K. Sira. Schwabrow's next court appearance is technically scheduled for Tuesday, but the District Attorney doesn't expect him to face a judge until all those unique details are worked out.
In a statement Friday, the chairman of that county's Board of Supervisors said, "I am saddened to learn of recent developments pertaining to the arrest of ...Adam Schwabrow. After learning of these events, I have taken immediate action and placed Mr. Schwabrow on administrative leave with pay, pending more information and future developments. In the interim, deputy director Rick Sager has been placed in charge of the Emergency Management Office."
Schwabrow is out of jail on bail now. If he is convicted, he could face up to four years in prison.
Super Charges!
Posted: 11/08/2013 12:42:41 PM PST - Updated: 11/08/2013 7:20:41 PM PST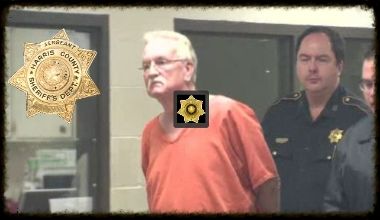 HOUSTON, TX (WCJB)
-- Disturbing allegations are being lodged against John Van Trump, 68, a retired veteran of the Harris County Sheriff's Office. The former sergeant is now in trouble with the law, accused of sexually assaulting a child. Van Trump was arrested Friday morning, accused of sexually assaulting a girl younger than six years old on or before July 2010. Van Trump appeared before a judge in a courtroom where, Ironically, the former Harris County Sheriff's sergeant used to process records. Van Trump retired from the Harris County Sheriff'S Office after serving for about 35 years. The department doesn't believe he committed any crimes while on the force.
His charge is considered a super crime. The details of the alleged attack are too gruesome to publicly share. "This is a new law in Texas that's patterned after Jessica's Law. And if people remember Jessica, she was a young lady that was sexually assaulted years ago in Florida," a legal analyst said. If convicted, Van Trump could face a minimum sentence of 25 years in jail and a max sentence of life in prison. "Unfortunately, we are going to see a lot more of these super charges because there's a lot of sick people, but the statute is in place to keep people like this, that have committed these crimes, in jail for a long time," the legal analyst said. "When you hear a police officer committing a crime as heinous as this, the you wonder how this gentleman ever served under the public for that many years without being noticed for peculiarities," the legal analyst said.
Van Trump will remain in jail without bond.
$3.6 million!
Posted: 11/08/2013 12:42:41 PM PST - Updated: 11/08/2013 2:42:41 PM PST
PLEASANTON, CA
-- A former Hayward police officer accused of sexually abusing four young girls and intimidating a witness pleaded not guilty Friday, moments before a judge increased his bail to $3.6 million.
While Richard Scott McLeod, 38, pleaded not guilty to 16 counts of lewd acts with a child and one count of dissuading a witness from prosecuting a crime, Judge Christine Maruza opted to adjust his bail in accordance with an amended complaint.
"The court has read and considered everything submitted in writing," said Maruza, who acknowledged Wednesday that dozens of letters were sent to her from supporters of the ex-Hayward police officer, who resigned after his arrest.
The judge said she was "troubled" by the alleged witness contact and increased bail from $570,000 to $3.6 million. The amount took into consideration only one of nine victim enhancements to the charges, and could have been higher.
Shortly before, defense attorney Eileen Burke, made one last attempt to lower McLeod's bail so he could return to his family under the condition he be monitored by GPS. Maruza replied to that suggestion Wednesday "Does that monitor his phone activity? Because that's what I'm concerned about."
The concern, she said, stemmed from both intimidating phone calls to the witness, a former colleague from the after-school program where the abuse reportedly took place, and recent text messages between McLeod and two of the alleged victims.
Burke came back Friday with details about the suggested GPS, which she said would constantly monitor the man's whereabouts and track all activity on his landline. She said the GPS' lack of cellphone tracking was a nonissue, because various protective orders against the man "addressed that problem."
"It's a location monitor, not an activity monitor," argued prosecutors, who added that emails, letters and social media were all avenues where he could contact victims and intimidate witnesses. "It's a bracelet that can be removed."
Maruza surprised prosecutors by grilling them about their vehement belief that a GPS would not be appropriate, giving momentary hope to McLeod's courtroom supporters that he may be bailed out.
"What are people really afraid of when it comes to the GPS?" Maruza asked the prosecution, who replied with a list of possible threats to public safety. These fears, they said, included contact with the victims, interference with witnesses, and the possibility he may take extreme measures to avoid prosecution.
"So you're afraid he may try to run because he's facing a lengthy sentence?" Maruza asked, prompting a slight nod from prosecutors and closing down the discussion.
Burke deferred discussion on the 17 counts in the amended complaint, up from six in the original filed Oct. 1. She cited issues with a statute of limitations clause, and told the judge she would like to see the victims' date of birth in accordance with when the alleged abuse took place.
Maruza handed down her decision about the bail increase, eliciting surprised gasps from one full side of the courtroom. The large jump, she said, stemmed from only one of the nine enhancements she considered for the bail schedule.
McLeod remains in custody at Santa Rita Jail. His next court date has not been determined.
Campus Prowler!
Posted: 3:24 p.m. Monday, Sept. 30, 2013 - Updated: 10/31/2013 03:45:32 AM PDT
LIVERMORE, Calif.
— A Hayward police officer was arrested over the weekend on suspicion of sexually abusing several girls in Livermore before he became part of the force, Livermore police said Monday.
Hayward police Officer Richard McLeod, 38, of Livermore, was arrested Saturday on suspicion of sexual conduct with girls between the ages of 12 and 14 while he was working at the Kids Zone in Livermore between 1998 and 2007.
The Kids Zone is an after-school program for middle school students. It is located at 6500 Garaventa Ranch Road.
According to Livermore police, the abuse occurred before McLeod became a police officer and there was no evidence that the sexual abuse occurred while working as an officer, but investigators were still looking Monday.
"Nothing thus far, we've looked at everything and we haven't been able to discover anything that he's perpetrated any sex crimes since departing from the kid zone," said Livermore Police Officer Steve Goard.
Police say they launched their investigation after a victim came to them several months ago. She claims that McLeod initiated a sexual relationship with her when she was in junior high school, which checked out, according to investigators.
In the course of the police investigation, officers said they found several other victims.
McLeod was lead coordinator for Livermore's kid zone program and they say he initiated a number of sexual relationships that lasted for years as the girls moved from junior high school to senior high school.
Officials from the Livermore-area Recreation and Parks District said Monday that they were cooperating with police, and that they had no idea McLeod was using the program to target minors.
"When we hire somebody as was the case with this person, we do a fingerprint check and background check," said Livermore Area Recreation and Park District General Manager Tim Barry.
The Hayward Police Department has placed McLeod on administrative leave since his arrest.
According to jail records, he was scheduled to be arraigned at the Gale-Schenone Hall of Justice in Pleasanton Tuesday afternoon.
He was booked into Santa Rita Rail in Dublin and was being held on $750,000 bail.
Livermore police were looking Monday for more information about the ongoing investigation. Those with information were asked to call Livermore police at (925) 294-7531.
Marital Bliss!
Posted: November 8, 2013 - Updated: 1:16 AM PDT, November 9, 2013
Chesapeake Beach, Md.
-- A Police Officer and Wife Arrested for Rape and Child Sex Abuse. Lt. John Warhurst, 42, a Prince George's County police officer, has been charged with rape and other sex offenses involving a minor girl. Warhurst faces at least 16 charges for incidents dating from 2008 to 2012, according to court records. Deputies with the Calvert County sheriff's office arrested Warhurst, 42, on Wednesday, November 6, 2013.
These Offenses began in 2008 and have continued throughout that time, said Detective Sergeant T. Fridman, who is the lead investigator in this case
.
His wife, Aimee Beth Warhurst was charged with sixteen (16) counts of sex offenses, to include 2nd degree sex offense, conspiracy to commit a sex offense in the 2nd degree, sex offense involving a minor, sex abuse to a minor, second degree rape, conspiracy to commit rape in the second degree, assault in the second degree and various 3rd degree sex offenses. On Wednesday, November 6, 2013 Aimee Beth Warhurst, 34, of Chesapeake Beach, turned herself in to the Calvert County Sheriff's Office.
John and Aimee Beth Warhurst both had had bail set at $100,000. John Warhurst was released on Wednesday, November 6, after posting the established bond. Aimee Beth Warhurst was released on Thursday, November 7, after posting the established bond. A preliminary hearing has been scheduled in Calvert County District Court for Dec. 4.
Prince George's police officials said they have been working with the Calvert sheriff's office on the matter. Police officials said they are waiting for the outcome of the criminal case before taking administrative action. Warhurst is a 21-year veteran of the Prince George's Police Department and has been suspended without pay, which is standard protocol while the case is being investigated, authorities said. Warhurst is assigned to the bureau of patrol in District 4, which covers Oxon Hill, Glassmanor and cities that border Washington, D.C., police said.
Warhurst was one of the Prince George's officers connected to a controversial police brutality case in 1994. He and two other officers were eventually acquitted of beating a burglary suspect who was handcuffed outside a Suitland restaurant.
"This police department takes very seriously our mission of constitutional, professional and ethical policing," said Prince George's Police Chief Mark Magaw in a written statement. "We strive to be transparent in everything we do. This is our unwavering commitment to the community we serve."
Marshal Upskirt!
Posted: 7:02 PM EDT, Fri October 18, 2013 - Updated: 1:16 AM PDT, Wed. October 23, 2013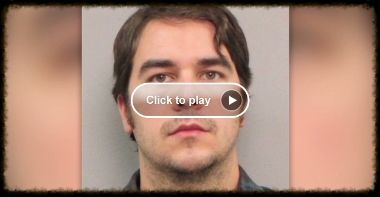 Nashville, TN (WCJB)
-- A federal air marshal was arrested Thursday morning at Nashville International Airport after being caught taking multiple upskirt pictures of female passengers boarding a plane, police said.
A witness spotted 28-year-old Adam Bartsch, who was on duty, taking pictures with his cell phone underneath women's dresses, police said. The witness grabbed Bartsch's phone and notified a Southwest Airlines flight attendant, a police report said.
Airport police removed Bartsch from the flight and took him into custody.
According to the police report, Bartsch said he snapped 10 to 12 inappropriate pictures, something he said he had done before. He was charged with disorderly conduct and held on $10,000 bail.
The Transportation Security Administration said it is assisting authorities with the investigation.
"TSA does not tolerate criminal behavior. The agency immediately removed this individual from his current duties and is in the process of suspending or terminating his employment."
In an e-mail to media sources, Southwest Airlines spokesman Chris Mainz said the flight, to Tampa, Florida, was not delayed by the incident.
Lewd Tuckerman!
Posted: Oct 16, 2013 12:10 PM PDT - Updated: 3:17 AM PDT, Fri. October 18, 2013
TUCKERMAN, AR (WCJB)
– Steven Slagley, a part-time Tuckerman police officer is facing rape charges following an investigation by Arkansas State Police. On Tuesday, Slagley was arrested and charged with rape and second degree sexual assault. An affidavit released by the Jackson County Circuit Court states Slagley is a part-time officer for the Tuckerman Police Department and the manager of the River View Apartment Complex in Tuckerman. According to information from Arkansas State Police Lt. Brant Tosh, prosecutors asked state police to investigate allegations of sexual assault committed by Slagley. Prosecuting Attorney Henry Boyce received information about the allegations from Tuckerman Police Chief Jonathon Tubbs.
A state police investigator spoke with one of the victims in September who accused Slagley of rape. She told the officer that she moved into the River View Apartments on August 2. On August 27, the woman told the investigator Slagley came to her apartment to bring her some cleaning supplies. During the meeting the woman said Slagley kissed her while he shook her hand. He then pulled her into a bedroom, pulled her pants down and raped her, according to statements in the affidavit.
In September, Slagley told the investigator he had consensual sex on August 27 with the woman in her apartment.
The investigator also met with another woman who said Slagley forced her into the bedroom of a different apartment. On that occasion, which happened days prior to the August 27 incident, the woman told police Slagley rubbed "his crotch against her buttocks". The woman said she was able to lock herself in the bedroom and Slagley let himself out.
Slagley had been held at the Jackson County Detention Center. His bond was set at $25,000 and he was released after posting bond.
Whore Patrols!
Posted: Oct 07, 2013 8:42 AM PDT - Updated: October 19, 2013 - 3:56 am PDT
MEMPHIS, Tenn. (WCJB)
- Sean McWhirter (
pictured above, center
) a former Memphis police officer, has pleaded guilty to driving a woman to a party at a north Mississippi hotel so she could have sex. McWhirter, 31, entered a guilty plea Monday to a federal charge of transporting a person across state lines for the purposes of prostitution. McWhirter's case was investigated by the federal Tarnished Badge Task Force, which targets officers engaged in alleged misconduct. McWhirter was arrested in September 2012, and he has resigned from the Memphis Police Department. He faces up to 10 years in prison at sentencing scheduled for Jan. 7. Critics of the department pointed to McWhirter's case and others as examples of a lack of discipline among officers.
Yummi PD!
Posted: 7:49 PM CDT, Fri September 20, 2013 - Updated: 10:29 PM PDT, Fri. September 20, 2013
YUMA, AZ
- Yuma police say one of their officers was arrested and booked into jail Friday for sexual offenses.
Police spokeswoman Leanne Worthen said Yuma Police Officer Ron Ciancimino (
pictured above, center
) is facing charges of luring and sexual exploitation of a minor.
Worthen said Ciancimino was placed on administrative leave, pending further investigation.
Officials say Ciancimino has been employed as a patrol officer since May 2011.
The Yuma Police Department encourages anybody with any information about this case to call the Yuma Police Department Professional Standards Unit.
Bonanza!
Posted: September 17, 2013 - 3:18pm - Updated: September 20, 2013 - 02:06am pdt
Fort Smith, Ark.
-- Officer Billy W. Rowe (
pictured above, center
) A Fort Smith police officer was arrested Tuesday afternoon. He is accused of sexually assaulting a teenage girl on five occasions over the summer. According to a Police Department news release, Rowe is accused of having a sexual relationship with a 16-year-old girl. Rowe, who was a member of the Police Department for eight years, was arrested Tuesday at the Police Department, about 25 minutes before his 3 p.m. news conference, and booked into the Sebastian County Detention Center, according to Fort Smith Police Chief Kevin Lindsey. "Billy Rowe was arrested and charged on warrants of five counts of sexual assault in the first-degree," Lindsey said at the news conference in the Police Department's Community Room. Lindsey said that Rowe, who is married, engaged in the sexual acts with the teen through July. Rowe, 31, resigned before he was placed into custody Tuesday, Lindsey said. Rowe was released on $25,000 bond Tuesday evening. Rowe is ordered to have no contact with the victim upon posting bond.
An anonymous caller brought the allegations to police attention on Sept. 10, Lindsey said. "Officer Rowe was placed on paid administrative leave on Wednesday, Sept. 11, pending investigation," Lindsey stated in a news release issued Tuesday afternoon. "At least one of these (encounters) occurred while (he) was on duty as a patrol officer," Lindsey said. "The Fort Smith Police Department takes allegations such as these very seriously," Lindsey said. "We recognize that our personal conduct, both on and off duty, is inseparable from the professional reputation of both our officers and the department. These complaints will be investigated as expediently and as thoroughly as possible to ensure fairness to all parties concerned." Lindsey said he does not know of Rowe having either past violations of police procedure or commendations.
Maj. Mark Hallum, commander of the Police Department's Criminal Investigation Division, said Rowe had known the teen for about a year. Capt. Levi Risley, who is in charge of the Police Department's Patrol Division, said that no officers had mentioned any concern regarding inappropriate behavior from Rowe.
The Police Department collaborated with the Sebastian County Sheriff's Office in the investigation. In one count, Rowe is accused of engaging in sexual activity with the girl in July while he was on duty. "On that date, he arranged for the victim to accompany him during his patrol shift in the department's ride along program. During that shift, Rowe performed oral sex on the victim while on duty …," according to an affidavit. Four of the assaults allegedly occurred in the Greenwood district and one in Fort Smith. Sebastian County Prosecuting Attorney Dan Shue said he cannot confirm where the alleged sexual assault occurred on the occasion in which Rowe was on duty because such information may reveal the identity of the teen. "This is merely an accusation," Shue said at the news conference. "The presumption of innocence surrounds and protects him." A conviction for one count of first-degree sexual assault, a Class A felony, carries a sentence of six to 30 years, Shue said.
Rowe met the minor female he's accused of sexually assaulting while serving as a church camp counselor, according to an arrest warrant affidavit. Rowe was arraigned at 8:30 a.m. Wednesday. An Attorney entered a not-guilty plea on Rowe's behalf at about 8:15 a.m. Wednesday, not long before Rowe was scheduled for arraignment.
Rowe was charged under a section of the sexual assault statute that makes it unlawful to engage in "sexual intercourse or deviate sexual activity with a minor who is not the actor's spouse and the actor is: a mandated reporter under 12-18-402(b) and was in a position of trust or authority over the victim and used that position of trust or authority to engage in sexual intercourse of deviate sexual activity."
Juvenile Sex Battery!
Posted: February 28, 2013 - 3:18pm - Updated: September 20, 2013 - 02:06am pdt
Lawrence, Mass.
- A police officer is accused by authorities of raping a teenage girl last summer in Haines City. A Haines City police detective flew to Massachusetts on Thursday to arrest Officer Carlos Gonzalez, officials said. Gonzalez, 48, faces charges of committing sexually battery on a juvenile between the ages of 12 and 18 and giving alcohol to a person younger than 21.
He was jailed in Lawrence with no bail set.
The teen told investigators she was raped July 22 in a private home. Gonzalez was on vacation in Florida at the time, Haines City police said.
The investigation began after the Lawrence Police Department received a complaint.
According to the media sources in Andover, Mass., Gonzalez was arrested Thursday at the Massachusetts School of Law in Andover, where he is studying to be a lawyer.
He has been a police officer since May 1988. An investigation is ongoing.
Forced in Sac!
Posted: 02/26/2013 1:57 pm EST | Updated: 02/27/2013 3:16 pm EST
West Sacramento, CA
-- West Sacramento Police say former officer Sergio Alvarez was using his authority to assault and rape at least six women while on duty. Some of the incidents reportedly occurred inside a patrol car.
Alvarez was put on administrative leave in September when a woman came forward with allegations of misconduct. An investigation revealed at least six alleged victims, ranging in age from 20 to 47, and Alvarez was fired and arrested. He is reportedly married with three young children.
"I'm just appalled and sickened that someone who was put in a position of trust would violate that trust in such an egregious manner," said West Sacramento Police Chief Dan Drummond during a press conference. "The whole department is appalled."
Alvarez served on the force for five years, and the reports at hand span the last year of his employment.
According to media sources, the incident has led the department to review some its policies, including allowing officers to patrol alone at night.
"We are looking at our procedures and the way we are accountable to each other," said Drummond. "We want to make sure we are doing everything we can to make sure this does not happen again."
Posted: 02/26/2013 08:31:54 AM PST - Updated: 02/26/2013 08:32:00 AM PST
West Sacramento, CA
-- A West Sacramento police officer has been arrested for investigation of assault and kidnapping charges involving a half dozen women in the West Capitol Avenue area, the department announced Monday.
The department called an unusual 7 p.m. press conference to announce that Officer Sergio Alvarez, who had been with the city of West Sacramento since 2007, allegedly had carried out the acts while performing uniformed patrol duties.
The investigation identified six female victims ranging in age from 20 to 47 years old, police said.
Alvarez, who has received termination papers from the department, is in the Yolo County Jail, the department said in a release. He was taken into custody by both the West Sacramento and Sacramento Police departments.
The release said Alvarez used his position as a police officer to stop and assault the women.
The allegations came to light on Sept. 24 when a uniformed police officer learned while on duty of the possible criminal conduct. Alvarez was immediately placed on administrative leave and a criminal investigation started.
An investigation was subsequently forwarded to the Yolo County District Attorney's office. A county grand jury was convened and handed down an indictment.
West Sacramento Police Chief Dan Drummond said the "victimization of vulnerable people is despicable, but the fact that these crimes were apparently committed by a police officer under the color of authority is reprehensible."
He said the actions of one person should not reflect upon the "outstanding performance and integrity" of the men and women of the department.
"I am proud of the way our officers carried out their duties in this investigation and every day in the protection of the community," Drummond was quoted as saying.
Sacramento Police Department was asked to aid the West Sacramento Police Department in the investigation.
Anyone with information related to the case is asked to call the West Sacramento Police Department at (916) 617-4775.
---
Reader Pageviews by Country
---
From: Oct 7, 2013 7:00 PM – Oct 14, 2013 6:00 PM
---
«•
Thank you for visiting Corrupt Justice™. Enjoy our Free Movie Intermission! Don't forget to Bookmark Us & Tell A Friend! We're Global!
•»
---
Movie Intermission!
Waco (1993)!
---
Description: Waco, TX --
The Branch Davidians were headquartered at Mount Carmel Center ranch in the community of Axtell, Texas, 13 miles (21 kilometers) east-northeast of Waco. The group was suspected of weapons violations, causing a search and arrest warrant to be obtained by the Bureau of Alcohol, Tobacco, and Firearms (ATF). The incident began when the ATF attempted to raid the ranch. An intense gun battle erupted, resulting in the deaths of four government agents and six Branch Davidians. Upon the ATF's failure to raid the compound, a siege was initiated by the Federal Bureau of Investigation (FBI), the standoff lasting 51 days. Eventually, the FBI launched an assault and initiated a tear gas attack in an attempt to force the Branch Davidians out of the ranch. During the attack, a fire engulfed Mount Carmel Center. In total, 76 people died, including David Koresh.
---
---