1
---
Click on Banner to Sell Your Home(s)!
---
---
•» The Boston Murder Chronicles (Part I) - 2013!You are here!
•» The Boston Murder Chronicles (Part II) - 2013!
•» The Boston Murder Chronicles (Part III) - 2014!

---
Top News Story!
Cooked!
Published on Jan 18, 2018




Phoenix, AZ -- Phoenix police had enough evidence Dec. 17 to arrest 35-year-old Cleophus Cooksey Jr. on suspicion of killing his mother and stepfather.

The two bodies were found in their living room that day, both killed of apparent gunshot wounds. Cooksey was arrested on the spot, minutes after police received the shots-fired call.

A month later, police said they had utilized new technology to link Cooksey to at least seven other unsolved homicides in metro Phoenix, including killings in a south Phoenix alley, at Glendale apartment complexes and in grassy fields.

Cooksey's criminal record dates to his years as a juvenile offender. He spent all of his 20s in prison on a manslaughter conviction and has been in and out of custody in recent years.

"Troubled History"!
Posted: May 13, 2014 ~ Updated: Wednesday, March 21, 2018 PDT

Florida -- Aaron McFarlane, 41, was the agent who shot and killed Boston Marathon bombing suspect Tamerlan Tsarnaev's friend, Ibragim Todashev, during a five-hour interview. The shooting occurred in Todashev's Florida apartment. Media sources discovered his name by removing "improperly created redactions'' on the electronic version of a Florida report about the shooting. Media sources also identified Curtis Cinelli and Joel Gagne as the two Massachusetts State Police Troopers who were in the room when Todashev was shot. Neither trooper was involved in the Todashev shooting.

FBI agent McFarlane served a short and troubled stint as an Oakland Police officer. McFarlane's full name and birth date on records in Massachusetts and New Hampshire match that of an Oakland [California] police officer. The officer was involved in several controversies during his four years with that police force. He retired with a pension of more than $52,000 annually for the rest of his life. McFarlane was involved in two settled civil lawsuits while working as an Oakland Police officer. In one case, plaintiff Michael Cole was awarded $22,500 in an assault and false imprisonment case. In the other, Oakland paid $10,000 to plaintiff Robert Girard for alleged "force and civil rights violations.''



California lawyers who previously sued McFarlane in Oakland were stunned that the FBI later hired him. A San Francisco lawyer sued McFarlane on behalf of Michael Cole. Cole accused McFarlane and another officer of beating him. The lawyer said: "I would be shocked to learn that the Aaron McFarlane we sued a decade ago could have gone on to have a career with the FBI." In a 2003 case, defense attorneys caught McFarlane giving contradictory testimony in a case involving police corruption. McFarlane appeared to defend one of the accused officers. Officer Clarence Mabanag was charged with kidnapping, conspiracy, assault and making false arrests. Officers Aaron McFarlane and Jennifer Farrell vouched separately for Mabanag's character. Farrell said he taught Mabanag to write accurate reports. However, on cross-examinations, a prosecutors presented each officer with reports that included information that appeared to contradict their earlier testimony.

---
"I did it!"
Published on Mar 10, 2018




South Carolina -- Dylann Roof began his videotaped confession with 11 chilling words: "I went to that church in Charleston and I did it." And then for the next two or three hours, the self-declared white supremacist described to the FBI how he gunned down nine black worshippers last year at a historic South Carolina church.

---
"Unusually Thin"!
Posted: Thursday, October 13, 2016 ~ Updated: Friday, October 14, 2016 PT

McLOUD, Okla. –- Amber Hilberling was the 25-year-old woman convicted of second-degree murder in Oklahoma. She was convicted for pushing her husband, Joshua Hilberling, to his death from the 25th floor of their apartment. Prosecutors alleged that Amber Hilberling shoved her husband through the window after they'd argued over splitting up. Hilberling, (19 at the time and seven months pregnant) argued that the death was an accident caused by "unusually thin" windows in the couple's apartment.

Hilberling had been serving a 25-year prison sentence for the 2011 death of her husband. Prison officials say Hilberling has died in prison. Oklahoma Department of Corrections spokeswoman Terri Watkins says Hilberling was pronounced dead at 5:33 p.m. Monday at the Mabel Bassett Correctional Center. Watkins says the state medical examiner's office will determine Hilberling's cause of death.

A Gay Life!
Posted: Thursday, October 13, 2016 ~ Updated: Friday, October 14, 2016 PT

NORTHAMPTON, MA — On March 29, 2010, Annamarie Cochrane Rintala, 37, punched out of her overnight shift as a paramedic in Springfield, Massachusetts. Later that evening, police found her wife, Cara Lee Rintala, 49, crying and cradling Annamarie's lifeless body in the basement of the Granby home they shared. Police found Annamarie Cochrane at the bottom of the basement stairs covered in paint. The couple shared the home with their 2-year-old daughter, Brianna.

Cara was a Ludlow firefighter. Following a 19-month investigation, Cara was charged with first-degree murder in the strangulation death of Annamarie. Cara Lee denied involvement in her wife's death. She pleaded not guilty. It was the first murder case in Massachusetts in which the victim and suspect are same-sex spouses. Jury trials in 2013 and 2014 ended in mistrials. Jurors in the third trial were allowed to consider both murder and manslaughter charges.



A jury convicted Cara Lee last week of first-degree murder in her third trial. First-degree murder convictions are automatically appealed to the Supreme Judicial Court. Cara Lee Rintala was sentenced in Northampton on Wednesday. The Granby woman has been sentenced to life in prison without the possibility of parole for the 2010 strangulation of her wife.

The case has shaken rural Granby. The town has a population of 6,400. Residents of the Western Massachusetts town say they can't recall the last murder. "This is just a horrible tragedy, and I think it shocked us all,'' said Police Chief Alan Wishart.

A Taunton!






A Taunton, Massachusetts --

Police Shoot Suspect After 2 Killed in Stabbings at Mall and Home. Police said Arthur DaRosa drove a vehicle into a store Tuesday at Silver City Galleria Mall and stabbed four people after stabbing two others at a home. An off-duty officer fatally shot the DaRosa.

Pink-Pedo Codes!
Posted: 6:14 PM EST, Thu March 10, 2016 - Updated: 6:14 PM EST, Thu March 10, 2016

United States -- Nicole O'Kelly was completely appalled when she discovered a symbol on her daughter's new toy is used by pedophiles. "I'm absolutely sick." The mother told media sources, "I bought this for my 2-year-old little girl. This toy was made for little girls. I wanted answers."

In 2007, a story was published called "The Pedophile's Secret Code." The story sourced an unclassified document from the Federal Bureau of Investigation. The story revealed the different pedophilic symbols and their meanings. The FBI document reads: "To specifically indicate the pedophile's gender preference, members of pedophilic organizations encourage the use of descriptions such as 'boylove,' 'girllove,' and 'childlove.'"

"Boylove" is symbolized by a small blue spiral-shaped triangle surrounded by a larger triangle. "Girllove" is depicted by a small heart surrounded by a larger heart. Media sources reported that when a pedophile sees children with one of these symbols, it means the child is ready to be traded for sex.

The heart design is what O'Kelly noticed on the children's toy she bought at a recent Monster Jam event. "This is pink," she says pointing to the stuffed monster car toy. "This is for little girls, especially at a predominately male event."

Feld Inc. owns Monster Jam. They claim they had no idea about the symbol's secret code. Stephen Payne, Feld Entertainment's vice president of corporate communications, released this statement to media sources:


"On Tuesday, when the issue with the Monster Jam toy was brought to the company's attention by a customer who purchased it at a recent Monster Jam event, we immediately pulled this item from inventory and will no longer sell it. In addition, any customers who have purchased this truck can contact our Customer Service Department for an exchange or refund.

The company was not aware of the disturbing message contained in the truck's design, nor did we intend to use any design that had a secret or double meaning. We are currently reviewing our merchandise to ensure that it's appropriate for our customers.

Feld Entertainment is committed to providing a safe and family-friendly environment at all our shows and through our consumer products. We take this very seriously and are taking steps to ensure that an incident like this never happens again."

The Monster Jam event was held on January 16 and February 6, 2016.

Interrogated!
Published on May 9, 2017



Los Angeles, CA -- On 13 June 1994 O.J. Simpson faced the questions of LAPD Detectives About the Murders of His Ex-Wife & Her Friend. Never Before Broadcast, it's the Audio that LAPD Hoped You'd Never Hear. On Monday, 13 June 1994 after being informed of the death of his ex-wife, one of the most beloved celebrities in America at the time, O.J. Simpson, agreed to speak with detectives from the Los Angeles Police Department (LAPD) without his lawyer present. The interrogation was tape recorded.

Operation Bang Lustyik!
Posted: 9:00 PM EDT, Sat August 3, 2013 - Updated: 9:15 PM PDT, Fri. August 30, 2013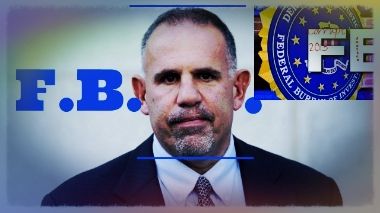 New York (WCJB) -- Robert Lustyik, 50, a former FBI special agent in New York and two Connecticut men have been charged for their alleged roles in a bribery scheme to dig up confidential information about a key figure in Bangladeshi politics, the U.S. Attorney's Office in Manhattan said. Lustyik was arrested Friday on an allegation that he and childhood friend, Johannes Thaler, 49, solicited cash from a third man in exchange for documents and information to which Lustyik had access to because of his FBI job. The third man was identified as Rizve Ahmed, 34, also known as "Caesar." Ahmed is an acquaintance of Thaler, both of whom live in Connecticut.

The complaint charges all three men with conspiracy to bribe a public official; it charges Thaler and Lustyik with soliciting and receiving bribes; it charges Ahmed with bribing a public official and offering to bribe a public official; and it charges Lustyik with unlawfully disclosing a suspicious activity report.

According to the four-count criminal complaint, which was unsealed Friday, Lustyik was working for the FBI in its White Plains, New York, office in September 2011, when he became involved in the scheme, which continued until March 2012. It alleges that Ahmed, a native of Bangladesh, was seeking confidential law enforcement information, including a confidential Suspicious Activity Report, about a prominent citizen of his country affiliated with a rival political party. The complaint identifies that person only as "Individual 1." Citing text messages as evidence, it says that Lustyik and Thaler discussed pressuring Ahmed to fork over extra money for the information.

"Ahmed sought, among other things, to obtain information about Individual 1, to locate Individual 1, and to harm Individual 1 and others associated with Individual 1," the complaint says. Ahmed paid at least $1,000 to the two other men for information that included a suspicious activity report, according to the complaint.

"We need to push (Ahmed) for this meeting and get that 40gs quick .... I will talk us into getting the cash .... I will work my magic .... We r sooooooo close", says Lustyik in one exchange, which occurred in late December 2011 or early January 2012, according to the complaint.

Thaler is said to have responded, "I know. It's all right there in front of us. Pretty soon we'll be having lunch in our oceanfront restaurant ...."

Around January 2012, after learning that Ahmed was considering using someone else to get the information, Lustyik allegedly sent this text to Thaler: "I want to kill (Ahmed) .... I hung my ass out the window n we got nothing? .... Tell (Ahmed), I've got (Individual 1's) number and I'm pissed .... I will put a wire on n get (Ahmed and his associates) to admit they want (a Bangladeshi political figure) offed n we sell it to (Individual 1.)"

Lustyik's lawyer, on Saturday challenged the investigation, which involved the Department of Justice's public integrity unit, and insisted his client was innocent. At that time, Lustyik was still being held in Utah, his lawyer said. "We're going to fight the charges," his lawyer said. "My client is eager to go to trial." In a statement on a website seeking funds for his legal defense, Lustyik's family described him as "a highly decorated" agent with more than 24 years of service in the counterintelligence division, and said he had been "wrongfully accused." If convicted, Lustyik faces a maximum prison sentence of 25 years; Thaler and Ahmed each face a maximum of 20 years.

A call to Thaler's residence was not immediately returned; Media sources not able to contact Ahmed.

---
Drug-Dealing Cops &

Informants!
---




Richmond, CA -- Richmond police Sgt. Michael Wang pulled his silver Mercedes-Benz 430 SUV into the Vallejo motel parking lot, stopping when his driver's side window lined up next to the drug trafficker's. It was how he always parked during their secret meetings, the drug dealer, Sergio Vega-Robles, told Contra Costa investigators. Vega-Robles jumped into Wang's SUV, assured the officer he wasn't wired or followed, and handed him a plastic bag filled with $20 bills in $1,000 rubber-banded stacks. It was 2004, and Wang was receiving the first of three $40,000 bribes from the drug informant.

---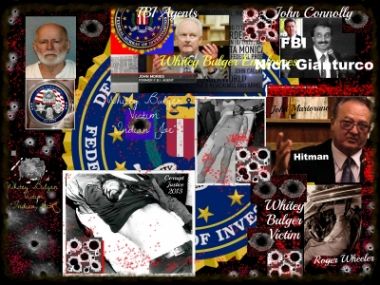 Washington, D.C. -- Informants are often utilized to gain information and create a larger case against bigger fish, but is it worth letting them commit 5,658 crimes in a single year?

The FBI gave its informants permission to break the law over 5,000 times in just a single year, according to newly disclosed documents. The staggering number reveals just how much the nation's top law enforcement agency uses criminals to help battle larger more intense crimes.

The U.S. Justice Department ordered the FBI to begin tracking the crimes committed by informants roughly a decade ago, after the agency admitted it had allowed Boston mobster "Whitey" Bulger operate a brutal crime ring in exchange for top mafia bosses.




The tally is submitted to Justice Department officials each year, but it's the first year the numbers have been made public.

On average, agents authorized 15 crimes per day from buying and selling illegal substances to bribing government officials. FBI officials said in the past permitting informants to break the law is an indispensable, if not distasteful, part of investigating large criminal organizations. Shawn Henry, who supervised criminal investigations for the FBI until last year, stated:

"It sounds like a lot, but you have to keep it in context. This is not done in a vacuum. It's not done randomly. It's not taken lightly."

Media sources managed to obtain of a copy of the FBI's 2011 report utilizing the Freedom of Information Act. The report doesn't go into details about the exact nature of the crimes authorized, nor does it include crimes committed without the knowledge of the agency.

Denise Ballew, a spokeswoman for the FBI, declined to answer questions regarding the report, saying that the circumstances in which informants are allowed to break the law are "situational, tightly controlled," and subject to Justice Department policy. The agency said in a 2007 budget request that it has a network of about 15,000 confidential sources.

---
Whitey Bulger &

The F.B.I.!
---
Winter Hill gang Mobster, James "Whitey" Bulger, the reputed boss and FBI informant, was charged in the deaths of 19 people during two decades. He also faces charges of extortion, racketeering and money laundering. Bulger rose to power in the 1970s and 1980s with the help of corrupt FBI agents in Boston. At his arraignment in July 2011 he pleaded not guilty to the 19 murder charges and 13 other counts. He was found guilty Aug. 12, 2013 of 11 murders as well as racketeering, extortion and gun charges. Much of the testimony against Bulger came from admitted hitmen, bookies and other underworld figures. Bulger's attorney said the testimony was the result of "obscene deals made with certain witnesses." Bulger has also denied being an FBI informant. He said he paid agents for information, but never gave any of his own.
---
Thick Irish Blood!
Published: November 24, 2013

BOSTON, MA — Power and influence fit William M. Bulger (pictured above, center-right) like a tailored suit for more than 40 years. His résumé expanded with accomplishment after accomplishment. He came up from the projects to become a lawyer. He was the longest-serving president of the State Senate. He became the president of the University of Massachusetts. He was a consummate Democratic power broker and a cultural lion in Boston.

However, William M. Bulger forfeited this legacy long ago. He shed it in exchange for intense loyalty to another Boston power broker. That power broker was his older brother, James (Whitey) Bulger. Whitey was the city's notorious crime boss. In November of 2013, Whitey was convicted of participating in 11 murders and other crimes. He was sent to prison for life.

The currency was silence. William Bulger's steadfast refusal to cooperate with authorities and refusal to distance himself publicly from Whitey, led to his downfall. It was this silence that cost William Bulger his university position 10 years ago. This silence deepened suspicions that he knew more about his brother's exploits than he let on. William lived right next door to a house owned by one of Whitey's partners in crime. Whitey's gang hatched plots, stored an arsenal of weapons and even committed murder in the house.

Whitey was captured in 2011 after 16 years on the run. William attended the arraignment. However, he has since otherwise lain low. He did not show up at the eight-week trial over the summer. He did not appear for the verdict or sentencing.

He recently gave a rare interview to a reporter by phone. His guarded answers to the reporter's questions suggested no break in the fraternal bond. William said he was "shocked by some of the things" that came out in court. However, he did not specify which things. He said he saw his brother once a week in jail. He added that "just because I visit him doesn't mean I condone it." William did not say what "it" was. He did not condemn "it" either.

He also said he still did not know what was true or false, fact or fiction. He said that his brother had made "fervent denials" to him regarding the charges against him. "I don't try to sort it out any longer. I just try to be a brother." Being "a brother" may be a fitting epitaph for Mr. Bulger, 79. He and Whitey, 84, resign themselves to the likelihood that Whitey will someday die in prison (though Whitey is appealing his conviction). Mr. Bulger lives out of the public eye now. The stain of his brother's convictions and the ambiguity of his own role suggests that this one time prince of South Boston may be remembered less for what he said, ... than for what he never said.

William's silence led to unfavorable comparisons between him and the brother of the Unabomber. The Unabomber case was unfolding just as the authorities here were pressing William to divulge his brother's whereabouts. David Kaczynski told the authorities in 1996 that his brother, Ted, could be the Unabomber. The Unabomber, over the course of almost 20 years, had sent bombs through the mail that killed three people and wounded 23 others.

Dick Lehr is a co-author of "Whitey: The Life of America's Most Notorious Mob Boss." Lehr said, "The Kaczynski brother decided it was more important that his brother be captured and not kill any more than to stay loyal to him. Bill Bulger, in the face of a God-awful amount of horror, has made a different choice." Mr. Lehr says that choice has raised some eternal questions: "At what point does a relative's conduct cross the line? When does the greater good count more than blood loyalty?" By contrast, it is hard to imagine what, if anything, would ever make William turn on his brother. (He did not respond to a request for an interview.)

Robert H. Quinn is a former speaker of the State House. He is also a longtime friend of William Bulger. He said that for William, whom he still sees regularly, "love and affection for family" remain paramount. He said William Bulger reminded him of the oft-told story of a boy at Father Flanagan's Home for Boys. The boy carried on his back another boy who had polio and wore heavy leg braces. When Father Flanagan asked the boy if carrying him was hard, the boy replied: "He ain't heavy, Father, he's m' brother."

It was the Bulger brothers' contrasting life stories that gripped the public imagination. William, who studied Greek and Latin and went to law school, operated within the system, while his murderous older brother conducted a reign of terror on the outside. But growing up in a big Irish Catholic family in a tight-knit enclave of South Boston, where lack of loyalty could cost a life, they had much in common. At the peak of their powers, they controlled their respective constituencies the same way — with fear and intimidation. As one longtime politician once told Boston Magazine: "What Whitey does with a gun, Billy does with a gavel."

A sharp dresser who could carry a tune, William Bulger exuded cockiness as he hosted Southie's main political event, the St. Patrick's Day breakfast, and pranced down the streets, George M. Cohan style, at the head of the parade — all on display in a flattering "60 Minutes" segment on him in 1992.

But after Whitey descended into what the judge in his case called unfathomable depravity and he went into hiding, William Bulger's stature began to erode. He refused to meet with the F.B.I. and told a grand jury that he hoped he would never do anything that would lead to his brother's capture.

In 2002, he took the Fifth Amendment before a congressional committee investigating his brother's corrupt relationship with the F.B.I. After being given immunity, he testified before Congress in 2003 that he did not know his brother was involved in murder or narcotics trafficking and even denied having heard of the notorious Winter Hill Gang, which his brother led.

When a congressman asked if he wanted Whitey to give himself up, "the normally loquacious Bulger sat for several moments, unable to speak," as Kevin Cullen and Shelley Murphy described the scene in their book, "Whitey Bulger." "He opened and closed his mouth several times, but nothing came out."

His apparent stonewalling led to his forced resignation from the university, though he left with a state pension of $200,000 a year.

"Faced with a moral dilemma," Scot Lehigh, a Boston Globe columnist, wrote in 2011 after Whitey was captured, "William repeatedly made the wrong choice, putting loyalty to his felonious brother over responsibility to his neighborhood, his constituents, or the larger public community whose university he led."

But others lauded William Bulger's steadfastness.

"I admire him for not being coerced into jackpotting his brother," said Harvey A. Silverglate, a prominent criminal defense and civil rights lawyer here.

But, Mr. Silverglate said, "When you elevate loyalty, you have to pay a price for it and you have to be prepared to suffer." Mr. Bulger has suffered, he said, though not nearly as much as the families of Whitey's murder victims.

Those relatives were given a chance at Whitey's sentencing to tell the gangster how he had ruined their lives, regardless of whether he was found guilty of their loved one's death. A few noted that Whitey had ruined the lives of his own family members, too.

"It should be written that you had a brother who was a lawmaker who ended up lacking integrity and honesty," said Tom Angeli, the son of a murder victim. "That's how I want history to remember this case."

Whitey's Letters!
Posted: Thursday, August 29, 2013, 1:35 PM - Updated: Saturday, Sept. 1, 2013, 12:00 AM PDT

Plymouth, Mass. -- "The trial was a neck and tie party and a stacked deck from day one," griped Notorious Boston mobster James "Whitey" Bulger in a letter dated Aug. 20, 2013 and obtained by media sources. The letters - from inmate No. 1428AZ - are signed "Jim Bulger," media sources reported. These are some of Bulger's first words since he was taken into custody more than two years ago. They are the first words read from Bulger since he groused at a federal judge to "do what youse want with me," in the final days of his eight-week trial. He'd refused to take the stand to testify in his own defense, calling the proceedings a "sham." Bulger only spoke to hurl obscenities at former mobsters who claimed he was a rat for the FBI - a charge that still rankles the former leader of Boston's violent Winter Hill Gang.

The 83-year-old grouses that his trial was a sham and 'a stacked deck from day one,' in correspondence obtained by media sources. Bulger was found guilty Aug. 13 of 11 murders as well as racketeering, extortion and gun charges. The letters were penned to an old friend and include complaints about his recent racketeering trial and the tribulations of solitary confinement. "They wanted [a] 'Show Trial' and revenge for corrupting two FBI agents," the notorious gangster wrote, according to media sources. "Have been in isolation for two years here - 24 hours in a cell Tuesday and Thursday and 23 hours in cell other 5 days," groaned Bulger, who was arrested in 2011 after 16 years on the lam.

Bulger's been lifting his poison pen enough to provide a week of excerpts, which sources plan to reveal over the next week. The 83-year-old said he has "lots of time to read and think," inside Plymouth Correctional Facility where he's being held in Plymouth, Mass. "I am off the scene and not much I can do for anyone out there," he wrote in painstaking longhand, according to the sources. "I prefer to be a target of the Gov + Feds than a witness testifying for them!" the old mobster fumed in his letter.

The infamous crime lord put down details about his plea deal to prosecutors and why it was rejected, his plans for the future and how he really feels about longtime gal-pal Catherine Greig, 61, currently serving eight years in prison for harboring a fugitive. Bulger also shared his thoughts about the betrayal of Steve (The Rifleman) Flemmi and John (The Executioner) Martorano, his two former buddies and co-conspirators who sold him out to the feds in exchange for lighter sentences, sources said. The infamous mafioso - who ran a vast criminal enterprise for decades and had a string of FBI and other law enforcement officers on his payroll - faces a maximum sentence of life plus 30 years. He's due back in court Nov. 13.

Whitey's writings still have much to reveal, according to media sources.

Whitey's Guilty!
Posted: Aug. 12, 2013

Massachusetts -- Boston mobster James "Whitey" Bulger was convicted today of 11 murders today, and lawyers for the one time crime overlord said he was "pleased" by the verdict. Bulger, 83, was charged with 32 counts that included 19 murders, but the jury found that the federal prosecutors had not proven that Bulger killed or ordered the killings of eight of the people. In addition to the 11 murders, Bulger was convicted of racketeering, narcotics and money laundering.




Bulger had no reaction as the court clerk slowly read off either guilty or not proved on the predicate acts listed in the 32 count racketeering indictment that charged him with decades of bloodletting in Boston during the 1970s and 1980s.



Following the verdict, Bulger's defense lawyer said Bulger was "pleased by the outcome. It was important to him that the government corruption be exposed." He said that Bulger "knew as soon as he was arrested that he would die [in prison] or on a guerney" with a lethal injection as a condemned killer.

Nevertheless, he said Bulger would appeal his verdict.

Whitey's "Sham!"
Posted: Aug. 12, 2013

Massachusetts -- Massachusetts police have made an arrest in the suspicious death of a would-be witness in the sensational trial of James (Whitey) Bulger, who angrily refused to take the stand in his own defense, labeling the courtroom hearings a "sham." Bulger's outburst came just as local authorities announced that William Camuti, 69, was arrested for allegedly using cyanide to fatally poison Stephen (Stippo) Rakes — who had been a potential prosecution witness in Bulger's trial. Rakes had hoped to tell jurors how Bulger forced him to sell his South Boston liquor store at gunpoint in the 1984 — but he was denied his chance when prosecutors decided not to put him on the stand. Rakes death — coming just after he learned he would not get to testify against his longtime nemesis Bulger — brought back bad memories for Bostonians who remembered the 1970s and 1980s when the mob boss meted out his own form of justice against enemies. But Rakes alleged murder had no ties to his twisted history with Bulger, the D.A. said.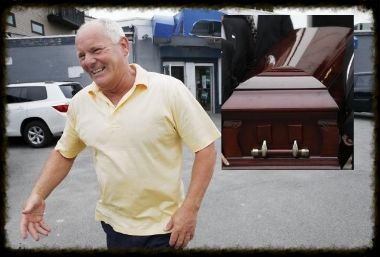 Camuti, from Sudbury, lured Rakes (pictured above, center) to a McDonald's parking lot in Waltham about 1:45 p.m. on July 16, officials said. The two men did business together and Camuti owed his victim a significant amount of money for a real estate deal, according to law enforcement sources. Camuti had called Rakes and said he needed to discuss a possible property deal with him, authorities said. In reality, no such deal existed.

When Rakes arrived and got into Camuti's parked car, Camuti handed him an iced coffee that was laced with deadly cyanide, according to the Middlesex District Attorney's office. After Rakes died, Camuti drove around with his body for several hours trying to figure out where to dump it, cops said. He settled on a wooded path in Lincoln, about seven miles away from the murder site. Rakes body was found by a jogger about 1:30 p.m. the next day. Camuti's been charged with attempted murder, misleading police and unlawful disposition of human remains. He could face murder charges if official toxicology reports come back with cyanide as the cause of death, officials said.

Rakes wasn't the only one to feel cheated out of his chance to testify. On Friday, as his trial drew to a close, Bulger said he felt the same way. "I feel like I've been choked off to give an adequate defense and my conversation with (now deceased Assistant U.S. Attorney) Jeremiah O'Sullivan and his promise to give me immunity," Bulger raged, referring to a judge's ruling blocking him from using past agreements with law enforcement officials as part of his defense. "As far as I'm concerned I wasn't given a fair trial. This is a sham and do what you will with me," he added bitterly. That prompted an outburst from the wife of one of Bulger's victims. "You're a coward," shouted Patricia Donahue. Her husband Michael Donahue was an innocent bystander who was killed in a Bulger shooting in the 1980s.

Terminating Whitey!
Posted: 07/30/13 04:48 PM ET EDT - Updated 9:51 PM PDT, Sat Sept. 7, 2013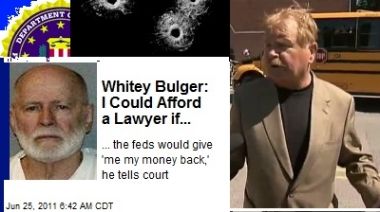 Boston, MA -- Robert Fitzpatrick, a former FBI supervisor and the first defense witness in James "Whitey" Bulger's racketeering trial, began his testimony Monday and returned to the witness stand Tuesday. Under questioning from Bulger's lawyer, Fitzpatrick said Bulger denied being an informant when he met with him in 1981, but was listed in FBI files as an informant who provided the agency with information on the Mafia. Fitzpatrick said FBI officials would not listen when he asked them to terminate Bulger as an informant.

Prosecutors suggested Fitzpatrick, exaggerated his claim that he tried to end the FBI's corrupt relationship with reputed mobster James "Whitey" Bulger. Fitzpatrick, a former assistant special agent in charge of the Boston FBI office, testified that he tried to convince the FBI to terminate Bulger as an informant after Bulger was uncooperative and didn't appear to be helping the bureau's mission to gather information on the Mafia. During cross-examination, Assistant U.S. Attorney Brian Kelly suggested that Fitzpatrick, who wrote a book on Bulger, previously embellished to sell more books and was now trumping up his account of trying to get Bulger out of the FBI fold.

"Weren't you more concerned with your own career rather than rocking the boat?" Kelly asked.

Fitzpatrick insisted that he tried repeatedly to persuade the FBI to end its relationship with Bulger, particularly after Bulger was considered a suspect in the 1982 killings of Edward "Brian" Halloran and Michael Donahue, a shooting the reputed mobster is now accused of carrying out. "They obviously felt that Bulger was the guy who was going to bring down the Mafia," he said.

Kelly repeatedly pointed out inconsistencies between Fitzpatrick's memory of events when he testified in federal hearings in 1988 and in civil cases brought by the families of people who were allegedly killed by Bulger. Kelly suggested that Fitzpatrick embellished his testimony to sell more copies of a book he wrote about Bulger. Fitzpatrick acknowledged he is trying to write another book about Bulger, but said he was testifying to "tell the truth."

Da' Feds!
Posted: 4:51 AM EDT, Sun. June 28, 2013 - Updated 3:51 PM PDT, Wed. Sept. 4, 2013

Boston, MA -- Prosecutors put some of mob boss James "Whitey" Bulger's closest partners in crime on the stand. They recalled an era when gun-toting gangsters dumped bodies under bridges or buried them in earthen basements and exchanged information with corrupt FBI agents in a bloody struggle for money and power. Gangsters who confessed to participating in murder, John "The Executioner" Martorano, Stephen "The Rifleman" Flemmi and Kevin Weeks, vividly described Bulger strangling women, gunning down rivals and "rats" who talked too much, and demanding money at gunpoint from other criminals or local business owners.

FBI files about mob boss James "Whitey" Bulger were locked into a fireproof safe in the bureau's Boston office to keep them from the prying eyes of corrupt agents who would leak them to criminals, a retired agent testified in Notorious Mob Boss, James "Whitey" Bulger's trial. "I had (files) placed in a safe, I think it was even fireproof, in my office, and I could then lock the door of my office," ex-agent Fred Davis told the jury. Lawyers defending Bulger in his murder and racketeering trial had called him to the stand to buttress its case that Boston's FBI office was corrupt and mismanaged when it was investigating their client in the 1970s and 80s.



Davis said he was not the only one at the FBI's Boston office who worried that Bulger was getting tips from corrupt agents. "I called it paranoia," Davis said before describing his method of keeping files secure. "There was concern there were agents in the office that might have been leaking information," he said, naming confessed corrupt former agents John Connolly (pictured above, center) and John Morris (pictured below, center). "When Connolly would walk into our squad area, some of our agents would really get nervous about him being there. It was like the bull getting into the China shop," he said.



Rogue FBI supervisor John Morris told the court in James "Whitey" Bulger's trial, his "record was spotless," other than the fact he worked for the Notorious Mob Boss. The first day of Morris' testimony put a spotlight on a staggering amount of corruption in the Boston FBI field office that included cash bribes and tip-offs to wiretaps. Morris even admitted to talking about a cooperating witness against Bulger slated to go into the witness protection program who was murdered before the U.S. Marshals could move him.

John Morris testified that he gave his underling information that got a cooperating witness killed. He also testified that he received envelopes stuffed with cash along with so many expensive deliveries of wine that Bulger's Winter Hill gang nicknamed him "Vino." He slept with his secretary and let accused Boston mobster James "Whitey" Bulger buy her a plane ticket. When his wife tossed him out, Morris lived in another informant's apartment. But, other than that, his "record was spotless." Morris also testified about how Bulger's powerful politician brother, William, gave him and Connolly clout in the city.

Morris took the stand for a second day today and was grilled about the how he and FBI special agent John Connolly treated informant BS 1544-OC, the FBI's code for Bulger. On Thursday, Bulger grumbled at the FBI supervisor under his breath as Morris took the stand saying: "You're a fucking liar." Bulger is being tried on a 32-count federal indictment charging him with a slew of crimes connected to running the rackets in Boston, including 19 murders.

Bulger's alleged criminal enterprise, Morris admitted, was helped by the FBI. "You were corrupt, weren't you Mr. Morris?" Bulger defense attorney asked in court. "Yes," he replied. However, Morris testified he wasn't the only FBI agent compromised and Bulger was not the only informant who gave Morris money, he admitted on the stand.

"I knew I was completely trapped. I was in so far I could never get out," Morris told the court. "I felt helpless. I didn't know what to do." Under questioning by a Bulger defense attorney, Morris admitted that he did not come clean about his criminal behavior until he was granted immunity from prosecution, not because of his nagging conscience as he suggested on the stand Thursday. He asked his FBI superiors if he could make a deal. By 1998 Morris had been granted immunity in connection with his crimes in exchange for his testimony against the man he repeatedly called "his best friend" on the stand: John Connolly. "I had lost effectiveness. I was really compromised and went along with what John [Connolly] requested," Morris told the court. "I didn't want to carry that burden anymore," Morris had told the court.

But his life was anything but a burden when he was treated like a mobster out of the movie Goodfellas because of the Bulger brothers. One year, Morris testified, he and Connolly were slipped into the back door of the St. Patrick's Day breakfast without a ticket, which Morris described on the stand as "the single, most spectacular, political event of the year." Federal prosecutor Fred Wyshak asked Morris where he sat once they were inside. "In the front row," Morris answered. Morris then told the court: "It is hosted by the Senate president (Whitey's Brother William) and attended by the 'who's who' in politics."

Connolly's relationship with Bulger extended into the Massachusetts State House, Morris testified. As Bulger's informant status became critical to taking down Italian Mafia members, Connolly's stature in the bureau and on the streets of Boston, was also accelerated. "He [Connolly] was almost showy in the way he dressed, in the way he carried himself," Morris told the court, adding that Connolly had taken to "wearing a lot of jewelry." Connolly, Morris said, "had purchased and was refurbishing a home in South Boston." Connolly bought another house on Cape Cod and "had also acquired a good sized boat,"' Morris told the court. "It appeared he was living beyond his means?" Wyshak asked of Connolly. "Yes it did," he said.

Connolly had big plans, Morris said. His friendship with Bulger's brother, then Senate President William Bulger, would land him a job as the Boston police commissioner upon his retirement from the bureau and he was going to bring Morris with him as his second-in-command, he testified.

"Did you believe you would one day become the number two person in the Boston Police Department?" Wyshak asked.

"I thought it was possible," Morris answered. Morris said Connolly's ties to the Bulger brothers could make that happen. "He was connected to several politicians. He had a personal relationship with then-Senate president who he admired and respected," Morris told the court. Connolly's behavior did not raise any eyebrows with the Special Agents in Charge of the Boston FBI field office, Morris told the court. In fact it was quite the opposite. FBI bosses sought Connolly's friendship, Morris testified. "He had tremendous access across the board to everything including sports events, political figures, and actually for SACs during inspections are very judged on their contacts in the community," Morris testified. Connolly is now serving a 40-year prison sentence after being convicted of racketeering and murder.

Morris testified that everything began to unravel in 1982 with the murder of Brian Halloran, who was slated to testify against Bulger and the Winter Hill Gang and was about to enter WitSec, the witness protection program, when he was shot and killed along with another man. Earlier, another former FBI agent, James Crawford said a female informant close to senior Winter Hill associate Stephen "The Rifleman" Flemmi had told him Flemmi wanted to kill Halloran for talking to the FBI. Crawford said he told his supervisor and other agents at the time but was told the tip would be put on the "back burner."

"At that time an FBI informant and an innocent victim were murdered," Bulger attorney asked Crawford. "Yes," Crawford replied. Bulger is accused of pulling the trigger himself in that hit.

"I didn't want another Halloran," Morris testified. Still, he didn't panic until 1995 when Bulger and his alleged accomplice Stephen "The Rifleman" Flemmi, were indicted. "I knew that I was clearly compromised in my responsibilities in anything to do with Mr. Bulger and Mr. Flemmi," Morris said on the stand. Later he added: "I certainly didn't want my bad behavior known."

He said he did not want to be taken out by Bulger either. A phone call from the fugitive gangster nearly scared Morris to death when Bulger told him he better set the record straight with a Boston newspaper that had reported the legendary South Boston gangster had been a longtime FBI informant. Soon after that phone call, Morris testified, he went into full cardiac arrest. "I couldn't take it anymore," Morris told the court. "I had to get out."

Once again it appeared Bulger's defense team was intent on preserving his criminal reputation rather than win their client's acquittal. "The truth is, Mr. Morris, Mr. Bulger was buying (information), he wasn't selling, was he?" Brennan asked Morris. "I didn't interpret it as a quid pro quo," Morris replied.

Mass. Rests!
Posted: 4:51 AM EDT, Sat July 27, 2013 - Updated 6:51 AM PDT, Sat Aug. 24, 2013
"'I am Whitey Bulger'."
-- James "Whitey" Bulger, to FBI Agent Scott Garriola in 2011, during his arrest after sixteen years on the lam.

Boston, Massachusetts (WCJB) -- The prosecution in the federal trial of alleged mobster James "Whitey" Bulger rested its case Friday, after calling 63 witnesses over 30 days. Bulger rose to the top of the notorious Winter Hill gang, prosecutors say, before he went into hiding for more than 16 years after a crooked FBI agent, John Connolly (pictured below, center) told him in December 1994 that he was about to be indicted on federal racketeering charges. Bulger is charged in the deaths of 19 people during two decades. He also faces charges of extortion, racketeering and money laundering. The defense will begin to present its case Monday and intends to call about 16 witnesses. Defense counsel has not made it clear whether it will call the defendant.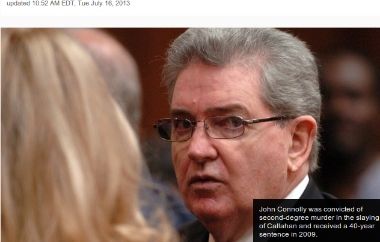 In court on Friday, the prosecution's last witness, an FBI agent on the Los Angeles fugitive task force, placed just under $822,000 in cash in airtight plastic casing and 30 guns on a table, and jurors gazed, flinching at the sound of the weapons being checked that they were unloaded. The agent, Scott Garriola, testified that he pulled these items from Bulger's Santa Monica apartment in 2011 the day he led the notorious mobster, then one of the FBI's top 10 most wanted fugitives, out of his fortress on a ruse that his storage locker had been broken into. "We asked him to get down on his knees on the ground, he swore at us a few times, told us he wasn't getting on his knees and that there was grease on the floor," Garriola told the jury Friday. "There was harsh exchange back and forth, then he got on the floor and was cuffed." When Garriola asked Bulger to identify himself, Bulger told the agent his name was Charles Gasko, one of several aliases Bulger used during the 16 years he was on the lam.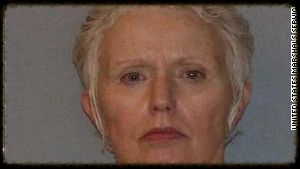 Garriola says he threatened to go upstairs and ask Bulger's then-girlfriend, Catherine Grieg (pictured above, center) under the alias of Carrol Gasko, if she could produce identification that might prove Bulger was the notorious crime boss of the South Boston underworld. Garriola said then, Bulger's demeanor changed. " 'Well, you know who I am,' he says. 'I am Whitey Bulger,' " Garriola testified. He asked if there were weapons in the apartment. "Yeah, there are plenty of weapons and they are all loaded," Bulger told him, Garriola testified. Later, Garriola told the jury that Bulger advised him that only the handguns were loaded.



At the apartment, the weapons were hidden under towels on windowsills, and in the walls with more cash. Garriola identified each of the 30 weapons for the jury: shotguns, revolvers, semiautomatic pistols, Magnums, specials and Berettas. He said they were all tested and determined to be operable. Garriola said he asked if Bulger had the guns to "shoot it out" with anyone that tried to capture him. He said Bulger replied, "No, because a stray bullet may hit someone." The weapons and fat stacks of cash were strewn across the table in front of Bulger, who probably saw them for the last time Friday.

When Garriola asked if he was going to need a SWAT team to remove Grieg from the apartment, Bulger assured the FBI agent that "She's never held a gun." Garriola went upstairs with a team to get Grieg, who asked to change before heading to the garage where officers were holding Bulger.

Outside, Garriola said he asked the couple for consent to search the apartment. "They are gonna get it I don't want to delay this," Bulger said to his girlfriend, Garriola testified. As he signed off the on the search warrant, Garriola said, Bulger said it was "the first time I have signed this name in a long time" as he wrote James J. Bulger. Garriola said Bulger was extremely cooperative, even helping the agents do a sweep of his apartment, pointing out were all the guns, money and weapons were hidden. He asked for future consideration for Grieg, Garriola said. Grieg is now serving eight years on charges that she aided a fugitive.

As a fugitive, Bulger kept tabs on former associates. He read a novel by his former drug pusher, John "Red" Shea, titled "Rat Bastards," and he read "Brutal," written by his enforcer and "surrogate son," Kevin Weeks. Bulger also did research on how to stay hidden, reading "How to Find Missing Persons" and "Secrets of a Back-Alley ID Man." Authorities found fake IDs stuffed behind mirrors and in walls, including Social Security cards, birth certificates, prescription cards, fake business cards, work permits and even casino loyalty cards. In Nevada, Bulger was Sidney Terry. In California, he was gambler James William Lawlor. In New York, he was Donald Gene Gould and worked at a movie theater.

Earlier Friday, an IRS special agent who spent 18 years in a money laundering investigation of Bulger testified that she spent "thousands of hours" reviewing documents, never finding so much as one record of Bulger holding legitimate employment. What she did find was that on many occasions, Bulger, his henchman Stephen Flemmi and enforcer Weeks "made it look like they were getting wages to conceal their illegal activity." Special Agent Sandra Lemanski said she found 67 monthly mortgage payment checks deposited in an account shared by Bulger and his brother John "Jackie" Bulger, who has been sitting front row virtually every day of trial.

On the stand Thursday afternoon, bar owner Kevin O'Neil, one of the O's in "Triple O's Bar," an establishment that doubled as one of Bulger's many headquarters in the 1970s and '80s. In the 1980s, Bulger had been charging Kevin O'Neil legitimate rent to operate a liquor store on their property, O'Neil testified Thursday. O'Neil was also involved in collecting "rent" from bookies for Bulger -- essentially a tax paid to the underworld mob boss to operate criminally in South Boston. Bulger put the heat on O'Neil and said he was going to sell the property, unless O'Neill agreed to buy it. O'Neil decided to take a loan from Bulger and agreed to pay $400,000 for the property. Documents in court show that Bulger bought out his partners Weeks and Flemmi for $40,000 that same day. O'Neil paid off his debt by giving Bulger $4672.96 a month for seven years between 1990 and 1997. This extends past the time that Bulger went on the run, in 1995. "I thought he would come back," O'Neil said. O'Neil also said he had Bulger on the "Triple O's Bar" payroll, but he was never an employee.

When prosecuting attorney Zachary Hafer asked why he was on the payroll, O'Neil responded, "He asked."

Hafer: "Why didn't you say 'No'"?

O'Neil: "I didn't think it was smart."

O'Neil testified that in Christmas of 1994 he got a call from Connolly, who said, "Get ahold of the kid because his friend has a problem."

In rapid-fire questioning, Hafer asked, The Kid?--"Kevin Weeks"; the friend?--"Jim Bulger"; the problem? --"I believe indictments."

O'Neil testified that he then saw Connolly talking to Weeks shortly after that call.

O'Neil said he never saw Bulger again after that day.

Prosecutors say Connolly tipped Bulger off to a 1995 indictment, causing Bulger to go on the run, landing himself on the FBI's top 10 most wanted list before being arrested in California.

Besides the slayings, Bulger is accused of using violence, force and threats to shake down South Boston's bookmakers, loan sharks and drug dealers. The Irish mob allegedly laundered its ill-gotten gains though liquor stores, bars and other property it owned in South Boston.

Whitey's Realty!
Posted: 4:45 PM EDT, Thu July 25, 2013 - Updated: 9:02 PM PDT, Sat. Aug. 24, 2013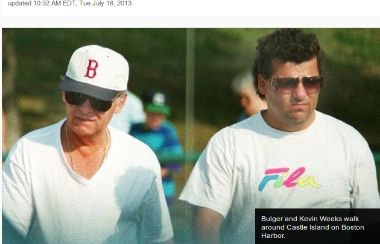 Boston, Massachusetts (WCJB) -- Pounding his fist on the witness stand Thursday, real-estate developer Richard Buccheri, 73, described the day he came face-to-face with Boston's alleged Irish mob kingpin James "Whitey" Bulger (pictured above, center-left). He had called Buccheri to a meeting to discuss the positioning of a fence on a property Bulger associate Kevin Weeks (pictured above, center-right) wanted to buy, Buccheri said. He said they had barely sat down when Bulger banged on the table and told Buccheri, "You know Rich, sometimes you should just keep your mouth shut. You know Kevin Weeks is like a surrogate son." Buccheri's opinion on the positioning of the fence was not favorable to Weeks. Raising two fingers to his mouth to demonstrate, Buccheri said Bulger "takes a shotgun off the table and sticks it in my mouth. Then he took it out, punched me in the shoulder and said, 'Richard you're a stand-up guy. I'm not going to kill you." But then, he said, Bulger "puts a 45 to my head" and demands $200,000 in 30 days, "threatening to kill me and my family." Buccheri said he cut a check for the 200-grand, which Bulger's henchman, Steve Flemmi cashed days later. Buccheri said he had to give a Braintree bank teller verbal permission to cash the gargantuan check.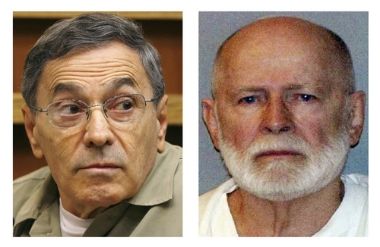 Steve Flemmi (pictured above, center-left) finished up his six days of testimony Thursday. He described a decades-long journey that included extortion, meetings with FBI agents and slayings. Flemmi testified he was by Bulger's side for most of it, saying both were FBI informants. He described hundreds of occasions when he and Bulger (pictured above, center-right) met with FBI agents. Flemmi was arrested in 1995, was found guilty and was sentenced in 2001 to 10 years in prison for extortion and money laundering. In 2003 he pleaded guilty 10 murders and was sentenced to life in prison. Under Flemmi's plea deal, the government allowed him to keep numerous properties including a home, at least four condos and a coin laundry.

The defense suggested Wednesday that Flemmi would say anything to sweeten his deal with prosecutors and possibly get out of prison, even though the government has never raised that as a possibility. Bulger's attorney asked Flemmi whether he hoped to get out of prison one day, and Flemmi said, "I'm still alive. There's always hope." He also highlighted Flemmi's relatively comfortable living conditions. "It's like the Club Med of federal facilities," he said. "You really think so?" Flemmi responded, apparently incredulous, about the undisclosed prison.

Bulger's attorney also asked about an apparent delicatessen on the premises serving salmon, steak, and smoked oysters. Flemmi denied such a place exists, saying, "If I fed some of that food to my dog, he'd bite me." He then complained about the July Fourth prison meal saying disgustedly, "The hotdogs were burned. The hamburgers were burned."

Flemmi was spared the death penalty on the 10 murder charges after agreeing to testify against Bulger and his disgraced FBI informant handler, John Connolly (pictured below, center). Authorities say Connolly, who was raised in the same housing projects as Bulger, cut a deal with the alleged mob figure in 1975. Bulger would give information about the Italian mob -- the FBI's prime target -- while Bulger, authorities said, got names of rival gang members and other informants who had dirt on him. He is accused of killing those people. Without that FBI protection, prosecutors say, Bulger and Flemmi's reign of terror would not have been as successful or lasted as long as it did, from the early 1970s through the mid-1990s. Authorities also say Connolly accepted thousands of dollars from Bulger and his crew in payoffs and, in turn, tipped them off to law enforcement activity. Connolly was convicted of federal and state crimes and is serving 40 years in Florida. Despite Connolly's conviction and Flemmi's testimony, Bulger's lawyers have argued in this trial that he was not an FBI informant.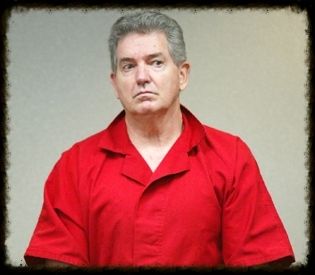 Through his lawyers, the 83-year-old defendant had argued he was given immunity by the FBI and a former prosecutor. The judge dismissed the claim, saying any purported immunity was not a defense against crimes Bulger faces. The defenses amended witness list, which was cut virtually in half to 32 witnesses last week, was whittled down to a potential 16 witnesses after Judge Denise Casper ruled some witnesses irrelevant and the defense withdrew a handful. The list is subject to further change. Among those virtually certain to testify are four FBI agents who the defense says will testify Bulger was not an informant for FBI in Boston.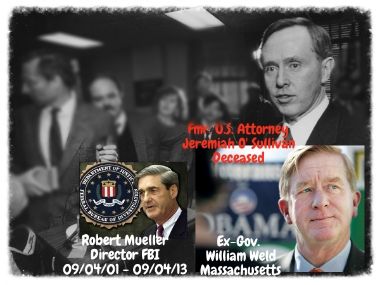 The late U.S. attorney Jeremiah O'Sullivan is seen in this photo. Attorneys for Bulger contend that the former federal prosecutor gave the Winter Hill Gang boss immunity. Former members federal attorney's office in Boston may be called to testify, including Robert Mueller, who became FBI director and William Weld, who became Massachusetts' governor.




The government argued that Bulger is not "charged" with being an informant and the testimony could confuse jurors. But Casper said that, "given the centrality of the government's allegation of Bulger being an informant to all of the matters in this case, I think those are proper witnesses."

Whitey's A Pedophile!
Posted: Tuesday, July 23, 2013, 10:17 PM - Updated: Sunday, Sept. 1, 2013, 10:17 PM PDT

Boston mobster Stephen 'The Rifleman' Flemmi, is seen at left. At right is Debra Davis, top, James 'Whitey' Bulger, center, and Deborah Hussey, bottom.


Boston, Massachusetts (WCJB) -- Mobster Whitey Bulger, having previously been called a rat and a killer, was portrayed as a pedophile by Stephen (The Rifleman) Flemmi, a leg-breaker, who admits to bedding his own teen stepdaughter. Flemmi testified that the 83-year-old Boston gangster once took a 16-year-old girl to Mexico. However, before Flemmi, 79, could dish dirt on Bulger's south-of-the-border tryst with the teen, Bulger's defense attorney grilled him about his own sexual shenanigans with two teenagers. Flemmi admitted having sexual relationships in the mid-1980s with 17-year-old Debbie Davis and his own stepdaughter, Debra Hussey, who had just turned 18." If you want to talk about pedophilia, look across the table," Flemmi shot back in Boston Federal Court, referring to Bulger.



Prosecutors said Bulger killed Davis and Hussey (remains pictured above, center) because they knew too much about his crimes. Flemmi admits he disposed of the bodies, even extracting teeth from Hussey to make identification of the corpse difficult.

Advertisement

Whitey's Pathology!
Posted: 10:52 AM EDT, Tue July 16, 2013 - Updated: 9:44 PM PDT, Sat. Aug. 24, 2013

(Pictured Above: Edward Connors, an alleged victim of a fatal shooting by Whitey Bulger and Stephen Flemmi, slumped in a Dorchester phone booth in 1975! Connors worked with the Winter Hill Gang, but was not a full-fledged member, according to statements from Stephen Flemmi. He got whacked in a Dorchester phone booth in 1975, according to Flemmi, because he spoke to openly about his role in the killing of James O'Toole. Flemmi said that he and Bulger were ordered to shoot Connors by Howie Winter, who was then the head of the Winter Hill Gang.)

Boston, Massachusetts (WCJB) -- Federal prosecutors have lain at the feet of reputed Boston mob boss James "Whitey" Bulger, 19 gang-land homicides. On Monday, a Massachusetts pathologist, Richard John Evans, the state's former chief medical examiner, described gunshot wounds to the temple, neck, spinal cord or heart in graphic detail. The jury in Bulger's federal racketeering and murder trial was both riveted and visibly uneasy during Evans' testimony, with some of them holding their hands over their mouths as he outlined the damage inflicted by bullets in 17 of the 19 murder cases. Jurors squirmed Monday as Evans detailed the wounds inflicted on the 19 bodies. Other jurors twisted in their chairs during the testimony, while many intently took notes. But about eight victims into the litany of death certificates, the jurors appeared more relaxed.



(Remains of Deb Davis, pictured above, center) Most of the victims were shot repeatedly in the head or neck, Evans testified. They included William O'Brien, who was expecting a baby boy when he was shot 20 times on a Boston boulevard in 1973. "The most significant of the 20 was a wound to his right shoulder which pierced the spinal cord and lodged in his neck region," Evans explained. "It severed the spinal cord five centimeters from the bottom of the brain stem, which would make breathing impossible."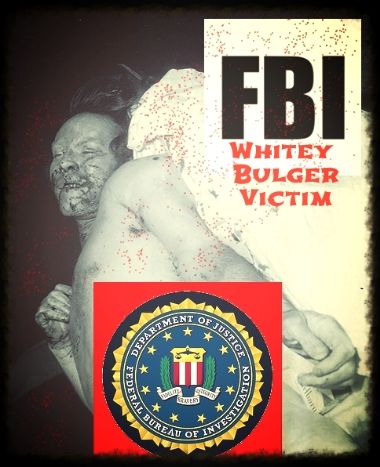 Former gang associate Francis "Buddy" Leonard (pictured above, center) was found in 1975 riddled with 13 bullets, including two to the left side of the head and one in the neck, according to his death certificate.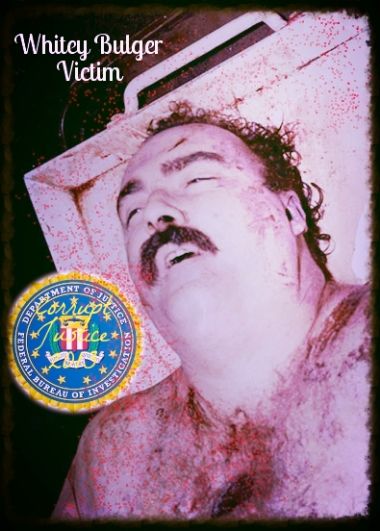 Another victim, Brian Halloran (pictured above, center) was shot 14 times in 1975. All of the shots were "through-and-throughs," with all bullets passing completely through the body, Evans testified.

Dead alongside him was Michael Donahue, Evans testified, a friend who wasn't affiliated with Boston's criminal gangs. Donahue was giving Halloran a ride home from a bar; his cause of death was "a gunshot wound to back of head that went into his brain," Evans explained. Former FBI Agent Gerald Montanari previously testified that Halloran was a "mid-level strong arm" who had agreed to wear a listening device and testify against Bulger and his associates. He was protected by the FBI and stationed in a safe house on Cape Cod until he began to "waffle" about entering into the witness protection program and refused a polygraph, Montanari said. Montanari said the FBI cut ties with Halloran in 1982. The mobster was found shot to death shortly afterward, and earlier testimony stated that Bulger had Halloran killed after his FBI handler tipped him off to Halloran's cooperation.

Donahue's son, Tommy Donahue, sat with his head in his hands and his eyes closed during the description of the shot that killed his father. "Going through it was rough, but I know every word on that death certificate," Donahue said after Monday's testimony. He brandished the document, which he has carried to court every day since the beginning of the trial, as he spoke.

Prosecutors say Bulger had a nearly 20-year reign of terror as the head of the Winter Hill Gang, the Irish mob that once terrorized South Boston. But during much of that time, they say, he was an FBI informant, and that rogue FBI agents tipped him off to his impending arrest and allowed him to flee a 1995 indictment. Now 83, Bulger was captured in California in 2011 and brought back to Boston for trial, where a succession of mob figures have tied him to the killings.



John Martorano (pictured above, center) who has admitted to killing 20 people, including two teenagers, has strolled into the federal courthouse in South Boston over several days of testimony as a free man, part of an agreement he reached with federal prosecutors in exchange for his testimony about James "Whitey" Bulger and the gangster's corrupt relationship with the FBI. Former hit man Martorano -- now the government's star witness -- recounted Bulger's involvement in 13 killings, including O'Brien's and Leonard's.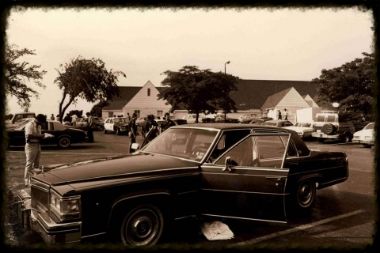 Roger Wheeler had just climbed into this car outside a Tulsa country club when he was fatally shot by John Martorano.


Lawyers and law enforcement officials say even if they despise Martorano, the government's deal with him was a necessary evil to expose the broader history of Bulger's reign of terror, unsolved murders, and FBI corruption. "They would never have gotten the truth without him," said Anthony Cardinale, a Boston attorney who represented Mafia head Francis P. "Cadillac Frank" Salemme during the 1998 federal court hearings that exposed the secret relationship of Bulger and Stephen Flemmi with the FBI.

Martorano, a 72-year-old father of five, has turned heads over several days in Bulger's racketeering trial with his uncensored testimony as he has described the 20 killings, seemingly without emotion. He implicated Bulger in 11 of the killings when he began cooperating with authorities after Bulger and Flemmi were exposed as informants in 1998. Serving as the backdrop of his testimony is the controversial deal that has allowed him to remain a free man.

Martorano was sentenced to only 14 years in prison, and served 12 of them, after pleading guilty to racketeering, extortion, and money laundering charges. He admitted to 20 murders, but none of his testimony could be used against him. He was released from prison in 2007. In exchange, he agreed to testify about his former cohorts and their relationship with the FBI. Michael Huff, a retired detective who investigated the Robert Wheeler (pictured below, center) killing — committed by Martorano allegedly at Bulger's urging — said the deal was the best scenario under the circumstances.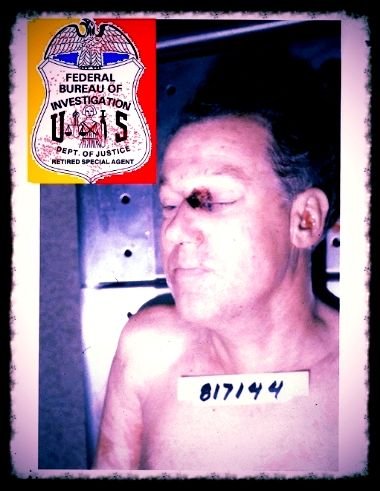 Martorano's cooperation also opened a floodgate for others to testify against Bulger and Flemmi, leading to charges of murder against Bulger, Flemmi, and Bulger's FBI handler John J. Connolly Jr. Martorano believed that "you can't rat on a rat," as he has testified before in Miami. Martorano also helped implicate other law enforcement officers including former FBI agent H. Paul Rico, who died before he could go to trial. "The decision was made that without Martorano's testimony the FBI's involvement in Boston crime, a matter of huge public importance, would not have been fully illuminated," Weinberg said.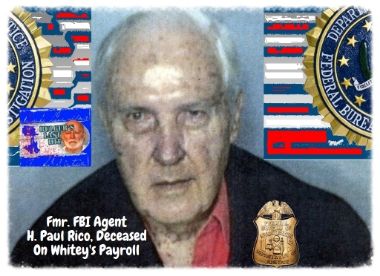 Former associate Kevin Weeks implicated Bulger in three more murders, including that of Halloran -- whose body was "bouncing off the ground" with every shot, he testified. Prosecutors used testimony later from Bulger's former partner and fellow informant Stephen "The Rifleman" Flemmi to lock up their case.

Weeks, Flemmi and Martorano have all testified in exchange for reduced sentences in other murders.

Family Ties!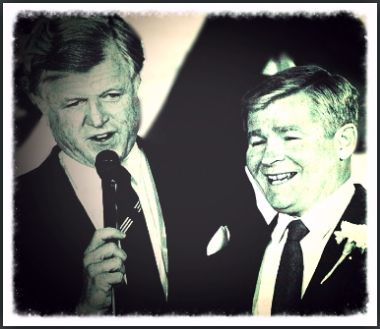 Boston, Massachusetts - William Michael "Billy" Bulger (pictured above, center-right, with the late Senator Edward Kennedy) is a retired American Democratic Party politician, lawyer, and educator from South Boston, Massachusetts, who for many years was President of the Massachusetts Senate and president of the University of Massachusetts. He was first elected to the Massachusetts House of Representatives in 1961. After serving four terms, Bulger was elected to the Massachusetts State Senate in 1970 representing the First Suffolk District. He was elected President of the Massachusetts State Senate in 1978 and was re-elected every two years to 1996, making his time as State Senate President the longest tenure in Massachusetts history. Bulger joined other Irish American neighborhood leaders in opposition to court-ordered desegregated busing.

Bulger was appointed President of the University of Massachusetts by the Board of Trustees on November 28, 1995. His candidacy for the UMass position was supported by Republican Governor William Weld.

He was forced to resign from the office of president of the University of Massachusetts after it was revealed that he had communicated with his fugitive brother, James "Whitey" Bulger, Jr. Bulger's older brother James "Whitey" Bulger, Jr., is a convicted former Boston crime boss stemming from charges of murder and several other crimes. Whitey was a fugitive from justice from 1995 until his arrest in June 2011. William Bulger's role in his brother's escape from authorities is a matter of some dispute.

On June 19, 2003, he testified to a House of Representatives committee about an incident in which, while still President of the Massachusetts State Senate, he "went to an arranged location in 1995 to take a call from his fugitive brother, apparently to avoid electronic eavesdropping. He said that accepting the call from the gangster without bothering to inform the FBI was 'in no way inconsistent with my devotion to my own responsibilities, my public responsibilities.'"

During the hearing, when asked what he thought James (Whitey) did for a living, William Bulger said:


"I had the feeling that he was in the business of gaming and... whatever. It was vague to me but I didn't think, for a long while he had some jobs but ultimately it was clear that he was not being, you know, he wasn't doing what I'd like him to do."

He added that he loves his brother and hopes that the most brutal rumors concerning him will be proven false. As fallout from these remarks, he was forced out by then-Governor of Massachusetts Mitt Romney from his position as president of the University of Massachusetts in 2003.

On August 6, 2003, Bulger announced that he would resign as President of the system effective September 1, 2003. His resignation came due to pressure from Governor Mitt Romney after Bulger had refused to cooperate with authorities who were searching for his brother, notorious mobster "Whitey" Bulger.

Bulger is a past president of the Boston Public Library Board of Trustees and continues to serve on the board. He is also Overseer Emeritus of the Boston Symphony Orchestra. In addition, he is a former member of the Massachusetts General Hospital Board of Trustees, Museum of Fine Arts Board of Trustees, McLean Hospital Board of Trustees and Citizens Bank of Massachusetts Board of Directors. He joined the faculties of Boston College and Suffolk University as a lecturer of political science in 2004. Bulger lives in South Boston with Mary, his wife whom he married in 1960. They have nine children and 33 grandchildren. According to the list of State pensions, Bulger is currently receiving a pension from the Commonwealth of Massachusetts at a rate of $198,205.92 annually.

---
Mass. Abuse!




Franklin, Massachusetts (WCJB) -- A former Massachusetts state chemist accused of misconduct in thousands of criminal cases was arraigned in two different courts last week on additional charges relating to her alleged false claims about holding a master's degree in chemistry. In one court, Annie Dookhan, 34, of Franklin, Massachusetts, pleaded not guilty to three counts of obstruction of justice in Middlesex Superior Court in Woburn, Massachusetts. Her next court date there is February 8 for a pre-trial conference.

---
"Tyler, The Creator's

Full Mountain Dew Video

Called Racist!"




PepsiCo thought it would be a good idea to let Tyler, The Creator direct online Mountain Dew commercials for them. Amazingly, that decision somehow blew up in their faces. Tyler's series of ads revolves around a nefarious goat named Felicia who talks in Tyler's voice and who wreaks annoying havoc on anyone around. In the ad in question, Felicia is part of a police lineup, one otherwise populated exclusively by black men, as a beat-up elderly white woman freaks out with fear about identifying her attacker. This is, of course, played for laughs. As sources reported, a Pepsi spokesperson apologized for the ad and "said [the company] understood how the ad could be offensive." The ad has since been pulled from YouTube, but thanks to the editor at Corrupt Justice™, you can watch it above.

Description: This video (and all parts therein) may not be reproduced, downloaded, stored in an external database, or re-uploaded to YouTube.

---
Reader Pageviews by Country
---
From: Aug 30, 2013 5:00 AM – Sept. 6, 2013 4:00 AM
---
Waco:The Deadly

Branch Davidian

Seige of 1993!

---




Leroy Nicholas "Nicky" Barnes (Born: October 15, 1933 (age 79)) is a government informant, former drug lord and crime boss, who led the notorious African-American criminal organization known as The Council, which controlled the heroin trade in Harlem, New York during the 1970's.

---
---