↓↓↓↓↓↓↓↓↓ Blog Post Starts Below ↓↓↓↓↓↓↓↓↓
---
Click on Banner to Sell Your Home(s)!
---
Top News Story!
BlowBack!
Published: 3:12 PM PT - August 23, 2017 ~ Updated: Sept. 11, 2017, 3:00 P.M. P.D.T.

Steubenville, Ohio -- Monday morning, Jefferson County Judge Joseph Bruzzese Jr., 65, was "ambushed" while walking toward the county courthouse in Steubenville. The gunman was identified as Nathaniel "Nate" Richmond. He is the father of Ma'Lik Richmond. Ma'Lik was a Steubenville High School football player. He served nearly 10 months of a year-long sentence in juvenile detention. The sentence came after being convicted, along with another high school football player, of raping a 16-year-old girl in 2012. The case brought international attention to the Ohio city. The case also led to allegations of a cover-up to protect the football team.

On August 27, 2012 two members of the Big Red High School football team in Steubenville, Ohio – USA were arrested and charged with the rape and kidnapping of an out of town 16 year old girl that took place on August 11th. At the time of this gang rape, the girl was intoxicated and unconscious. The victim had been intentionally drugged with a "date rape" intoxicant. She was photographed and video was taken of her in this condition, and there is evidence that she was hauled in a comatose state to multiple parties – and almost certainly raped by more members of the local high school football team than just the two players who currently stand charged. There is even evidence that she was urinated upon during this hideous assault.

The Honorable Jane Hanlin is a Prosecuting Attorney for Jefferson County (Stuebenville) and the mother of Big Red football player Charlie Keenan, who is suspected of being a member of "The Rape Crew". Jane Hanlin represented Edward "Eddie" Lulla in a civil legal matter this summer (spending a great deal of time with him). Mr. Lulla is an agent for the BCI who was sent by the State of Ohio to lend oversight to the rape investigation in Steubenville. Not surprisingly, the State of Ohio found everything to be going smoothly. In addition, "Eddie" Lulla's son was recently chosen to join Steubenville Police Department out of a pool of three candidates. When ranked, his son was not the first candidate. It is crystal clear why Mr. Lulla was unable to find anything wrong with the current investigation (which is being conducted by SPD) into this horrible crime.

17 Again!
Posted: Nov. 3, 2016 12:45 A.M. E.S.T. ~ Updated: Nov. 10, 2015, 9:45 P.M. P.D.T.

NASHVILLE, Tenn. - Brandon Vandenburg has been sentenced to 17 years in jail for his part in the rape of an unconscious female at Vanderbilt University. The sentencing hearing was held Friday morning and lasted around two hours leading to the sentence of 17 years. More Below ...

Work Shall Set You Free!

Boulder, Colorado -- Austin Wilkerson, 22, was convicted of both unlawful sexual contact and sexual assault of an intoxicated victim. Wilkerson committed his sex crime because was furious because he had made several earlier advances, "but that she rebuffed him each time, and that he felt 'pissed off' and called her a 'fucking bitch.'" Wilkerson isolated his victim. The victim was intoxicated and nearly unconscious. He promised her friends he would 'take care of' her.' He made sure they saw him checking her pulse and giving her water. He then raped her and then lied about the assault. Wilkerson even gave pathologically false testimony in court after listening to the victim's sworn statements. He lied until the bitter end.

Wilkerson callously blamed the victim for being attacked in his well funded defense by claiming that she was trying to deflect a bad report card. Wilkerson made a perfunctory apology to his victim only after being convicted in an obvious ploy for leniency. Wilkerson's callous supporters sent letters asking the judge to: 'take into account the impact the case has already had on his future when doling out a sentence;' and with such platitudes as: "I think he is a young man that will go far in this world if not defined by this one incident." Wilkerson's supporters highlighted the pain he endured as a rapist made to stand trial for committing a sex crime, with statements such as: "The most traumatic incident that Austin has faced is this sexual assault case."

Wilkerson's sex crimes are classified as a Class 3 felony in Colorado. A Class 3 felony warrants imprisonment from four to twelve years. Imprisonment for a Class 3 felony can stretch into lifetime imprisonment through the crime's "indeterminate sentencing" Laws. "Indeterminate sentencing" is reserved for only the most serious offenses. Prosecutors recommended a lengthy prison sentence for Wilkerson. Wilkerson's victim testified at the sentencing hearing. She begged the judge to have as little mercy for the former "big man on campus" as he had for her.

Judge Butler was apparently swayed by Wilkerson's supporters. In this case, Wilkerson got no time in prison, ... at all. Sentencing Judge Patrick Butler stated during sentencing:

"I've struggled, to be quite frank, with the idea of, 'Do I put him in prison?'" Butler said, adding that he spoke to people in the prison and jail system about what kind of treatment Wilkerson would receive. "I don't know that there is any great result for anybody," Butler said. "Mr. Wilkerson deserves to be punished, but I think we all need to find out whether he truly can or cannot be rehabilitated."

Judge Patrick Butler decided to save the life of a campus rapist by keeping him out of prison for sexually assaulting a drunken girl. Judge Butler sentenced the convicted rapist to a work rehabilitation program. He gave Austin Wilkerson a 2-year work release sentence in a county jail and 20-years probation. Judge Butler didn't even order psychological evaluation of the convicted rapist while on release. He sent Wilkerson off to a county jail until he begins his two years of work release followed by 20 years probation. Austin Wilkerson may never see the inside of a prison for his crime.

A study of 13,000 women at Colorado University showed that a shocking 28% percent of college women in Boulder reported unwanted sexual contact ranging from unwanted touching to rape. Despite these shocking statistics, a convicted "campus" rapist facing indefinite detention, if his original sentence isn't enough to rehabilitate him as a sex offender, is given zero prison time as the appropriate deterrent to campus sexual assault.

The fact is: An educated rapist is far more of a threat to society than a mere simpleton. The worst example of the dangers of a highly educated sociopath is Ted Bundy. Bundy is the serial rapist and serial killer who admitted to murdering over 30 women after dropping out of law school. Bundy's mind snapped after he too was rejected by a woman he loved. An affluent rapist is even more of a threat to society. The affluent rapist (Bill Cosby, etc.) has a greater capacity for deception. They also have the financial resources to fight legitimate charges.

Judge Butler's inexplicable, forever long probation sentence for Austin Wilkerson is nothing more than a new form of affluenza. The sentence represents a "get out of jail free card." It is yet another slap on the wrist in a nation where three rapists in a hundred will ever see jail time. It is hardly equal protection under the law for the victim, or in comparison to most sentences for such a serious crime. Judge Butler's sentence amounts to nothing short of a pardon compared to cases like Clarence Moses-El. Moses-El was just released from prison after serving 28 years in prison for a sex crime he did not commit. His original sentence was 48 years in prison.

---
Speak Out Against Injustice!
---
If readers may wish to express their disappointment in Judge Butler's decision and file a grievance (and not make any form of threat, but please, then take a moment to fill out one of these complaint form and email it to complaints@jd.state.co.us or contact his chambers directly by calling 303-441-3726 where you can leave a message or you can send an email to the judge at Caitlin.Hawksley@judicial.state.co.us. There is also a complaint form which can be downloaded and sent to the Colorado Commission on Judicial Discipline, which may be submitted by anyone who has witnessed injustice. The Chief Judge, Maria Berkenkotter, can be reached in her chambers can be delivered at the phone number 303-441-3748.

---
LineBackers!
Posted: JAN. 15, 2015, 12:45 A.M. E.S.T. ~ Updated: Feb. 16, 2015, 7:05 P.M. P.S.T.

Marion County, Indiana (WCJB) -- Indianapolis Colts backup linebacker Josh McNary, 26, has been charged with felony rape, a spokeswoman for the Marion County, Indiana, Prosecutor's Office said Wednesday. Prosecutors filed charges of rape, criminal confinement with bodily injury and battery resulting in bodily injury against McNary on Wednesday. McNary was in police custody late Wednesday at the Marion County Jail, a booking log on the jail website said.

A probable cause affidavit alleges a 29-year-old woman reported to police that she was raped hours earlier on the morning of December 1 (2014). The rape occurred at the apartment of a man she met while out at a bar. She said she told the man several times she didn't want to have sex and fought with him. During the fight she allegedly scratched him on the face, neck, back and shoulder. The man forced her to have sex on his bed, she told police. She took the man's cell phone as she left the apartment. A forensic nurse examined the woman and found injuries to her vagina and dried blood behind one ear.

The document indicates detectives used the cell phone to identify McNary the next day. He was cooperative and he asked for a lawyer after being advised of his rights. A nurse found abrasions and scratches on his stomach, back, neck and shoulder, the document says. Investigators also found the woman's clothing and an earring in McNary's apartment.

An attorney for McNary released a statement early Thursday morning saying his client "unhesitatingly" denied the allegations. The statement went on to say McNary immediately reported to law enforcement officials Wednesday night in a "respectful and peaceful" manner. "The charges and affidavit publicly disseminated on Wednesday afternoon are not evidence of wrong doing but simply one side's story," the statement from the attorney said. "Joshua has full and confidence in the American way, including its justice system, which he pledged to protect and defend as a West Point graduate and lieutenant in the United States Army." Media attempts to reach McNary's attorney weren't immediately successful.

McNary is listed as a second-string inside linebacker for the Colts. The 6-foot, 251-pound player is in his second season. He played collegiate football at Army and served in the military from 2011 to 2013 before joining the Colts. He has 28 tackles -- mostly on special teams -- in 15 games this season. He played in the Colts game on November 30 and had one tackle on punt coverage. The Colts played the New England Patriots on Sunday in the AFC championship game.

The Colts said they were aware of media reports about the incident. "But unfortunately that's the limit of our knowledge," the Colts said in a written statement. "At this time, we are very concerned and trying to find out what the relevant facts are, but we have insufficient information to venture any opinion. As we learn more, we will make appropriate updates."

The National Football League said the matter is "under review." The NFL recently revised its Personal Conduct Policy. It includes a minimum six-game suspension for crimes involving violent conduct, including domestic violence and sexual assault. The league reviewed its stance after widespread criticism of its handling of the Ray Rice case.

Campus Housing!
Posted: 01/28/2014 05:45:45 AM PST - Updated: 01/28/2014 12:05:45 PM PST

BERKELEY, CA -- A UC Berkeley female student was sexually assaulted at a campus housing unit in Albany over the weekend, police said. Police responded to a hospital on Sunday to investigate a report of a sexual assault that occurred the previous night at Albany Village, according to university police. The victim, a female student, said she was invited to an off-campus bar by a male acquaintance, authorities said. Afterward, the man took the victim to an apartment at Albany Village and sexually assaulted her, police said.

The suspect has not been arrested. He is described as a Hispanic male, 40 years old, about 5 feet 7 inches tall and weighing approximately 170 pounds.

Failure to Register!
Posted: April 19, 2016 12:01 PM EDT ~ Updated: April 19, 2016 09:56 PM PDT

Tennessee -- A former Vanderbilt University football player found guilty of raping an unconscious woman has been charged with two felony counts of violating the state's sex offender registration law.




Court records state Cory Batey refused to register as a sex offender even though Davidson County sheriff's officials and Metro police asked him to do so multiple times after he was found guilty of aggravated rape and other crimes. Batey's lawyer, Worrick Robinson, said it seemed like officials were taking an unusual step and rushing the registration despite the fact Batey is facing a long prison term.

Batey, 22, was immediately taken into custody April 8 after a week-long trial. His sentencing is scheduled for May 20.

Tennessee law requires Batey to register as a violent sex offender. Because Batey's trial was high profile, officials noticed he had not registered after a jury found him guilty, starting a chain of events that led to the new charges.




Employees of the Davidson County Sheriff's Office typically place a hold on inmates who need to register as sex offenders, department spokeswoman Karla West said. That hold — marked in the jail's computer system — alerts staff that registration must be done before a person is transferred. The registering, West said, is otherwise done "as time allows."

See Video: Vanderbilt Football players carry unconscious victim from vehicle (below):




A Tennessee Bureau of Investigation agent familiar with the trial saw last week that Batey had not been registered and contacted Metro police's sex crimes unit, TBI spokeswoman Susan Niland said. That happened April 15, one week after Batey was found guilty, Metro police spokesman Don Aaron said.

Warrant affidavits state a sheriff's office employee asked Batey to register that same day, but Batey refused, saying, "I'm not signing anything without talking to my attorney first."

TBI maintains the statewide sex offender registry, which is a public list. Niland said offenders have to register within 48 hours of conviction. She said that is based on two sections of the law that require registration after a guilty verdict and within 48 hours of "establishing or changing a primary or secondary residence."

Metro police Sgt. David Slessinger and Detective David Elliott went to talk to Batey a day later and he again refused to register, according to the affidavits. They sought the new charges of violating the registration law on Monday. TBI officials added Batey's name to the registry on Monday even though he still had not signed the registration forms.

Niland said that is a rare measure taken when there is a public safety risk. It is done to increase public awareness and in case someone gets out of custody, she said.

Cory Batey found guilty of aggravated rape in retrial

Robinson said the attempts to register Batey so quickly were unusual. Batey also stood trial and was found guilty in January 2015. He spent months in jail before a mistrial was declared, leading to his second trial this month.

"This seems very odd from the standpoint that he was in jail for five months after the first trial and was never approached or asked to sign any paperwork associated with the registry," Robinson said. "And now he has been in for a week and approached about signing paperwork, and I think the confusion here is he really wants to speak with counsel before he signs anything, and he's been directed to do that."

Batey is facing 15 to 25 years in prison for his convictions.

"He is in jail and has no way of getting out at this point, so the rush to complete the paperwork is what I'm interested to find out (about)," Robinson said. "He will comply with any and all state statutes and requirements. I just don't understand the rush."

Jim Todd, a Nashville lawyer who has analyzed the case for The Tennessean, said prosecutors could use the additional charges to argue Batey should get more prison time.

"I'm sure the state will argue that his failure to register shows a disregard for the court and a disregard for the amenability to treatment and rehabilitation, and consequently argue for a stiffer sentence," Todd said. But Todd also said it could be a tough argument to win if Judge Monte Watkins believes Batey wanted more time to talk to his lawyer.

Todd also said it seemed unusual to require registration now when Batey is facing the long prison term.

"It sure doesn't seem relevant that the sex offender registry would be a pressing requirement for someone who has been convicted of a crime that carries 15 to 25 years in prison," he said.

Mistrial!
Posted: 2:11 p.m. CDT June 24, 2015 ~ Updated: 10:00 p.m. PDT June 29, 2015

Nashville, TN -- Brandon Vandenburg and Cory Batey were released from jail about 12:30 p.m. Wednesday. The day before they learned they'd get a new trial in what has become known as the Vanderbilt rape case. Both men were found guilty of aggravated rape and other charges after a 12-day trial in January. They have been in jail since being convicted in January (2015). The two men changed their orange jail uniforms for suits and collared shirts immediately before leaving Davidson County Criminal Justice Center.

In a hearing, a day after Watkins granted a mistrial in the case, Assistant District Attorney Roger Moore argued that the bonds for men should be "increased substantially." Moore argued the men now know the consequences of the case. They were taken into custody immediately after the verdicts were read in January. He also noted that Vandenburg was charged in a misdemeanor case involving an alleged assault on a security officer. The assault allegedly occurred at his younger brother's school while out on bond before trial. Vandenburg is from California.

Defense attorneys for Batey and for Vandenburg said their clients attended each hearing before trial. They argued the men were not any more of a flight risk now than before. Batey's attorney noted that Batey's family lives in Nashville. He also argued that his past bond was posted with money from the sale of his grandmother's home. Vandenburg's attorney said his understanding was that the charge in California would be dismissed.




Former Vanderbilt football player Cory Batey leaves Davidson County Criminal Justice Center on Wednesday in Nashville.


Vandenburg and Batey's bonds were set at $350,000 in 2013 while the charges were pending. Both men were released from custody after posting bond. Their bonds were revoked after the trial verdicts were read, per statute, and they have been in jail since January. Earlier Wednesday, the judge reinstated the bonds for the two former Vanderbilt University football players. Criminal Court Judge Monte Watkins increased bond for Vandenburg, 22, to $400,000. The increase is $50,000 more than the original amount set before the last trial. He reinstated an original $350,000 bond for Batey, 21. Watkins ordered both Batey and Vandenburg to wear GPS monitors pending a new trial. The men will be fitted with GPS monitors at Nashville's downtown criminal courthouse. A new trial date has not been set.




Brandon Vandenburg during a hearing Wednesday to set bond after a mistrial was rendered in his rape trial.


The men briefly met inside the cement-block lobby with their attorneys. Vandenburg smiled as he hugged his attorney. They declined to comment and carried bags of their belongings.

Posted: 4:05 p.m. EDT June 23, 2015 ~ Updated: 07:01 p.m. PDT June 23, 2015



Nashville, Tennessee -- A judge declared a mistrial Tuesday in the rape case against Brandon Vandenburg, 22, and Cory Batey, 21. After a 12-day jury trial in January (2015) Vandenburg and Batey were convicted of aggravated rape and aggravated sexual battery. The charges stemmed from the June 2013 on-campus assault of an unconscious female student. Defense attorneys discovered (post-trial) that one juror was a victim in a statutory rape case in 2000 when he was 16. The juror is now age 31. Nashville Criminal Court Judge Monte Watkins made the decision after defense attorneys for Vandenburg and Batey argued last week that the juror was biased as a result of the non-disclosure.

The juror did not consider himself a victim because the charges stemmed from a "consensual relationship with a man seven or eight years older than him." The juror testified in court last Monday that the relationship was "inconsequential" when it came to his ability to be a partial, unbiased juror in the case. Additionally, the juror said his parents were the ones who pursued charges in the statutory rape case, not him.

Nonetheless, Watkins declared a mistrial.


"The juror withheld information that he was a victim in a statutory rape case. Considering all of the circumstances outlined herein, actual bias has been clearly shown. Our system of justice cannot tolerate a trial with a tainted juror regardless of the strength of the evidence against the defendant. The defendants have a right to a fair and impartial trial, a right that was violated by juror No. 9's misconduct. By failing to disclose being the named victim in a twenty-three count statutory rape indictment, the presumption of jury bias was met."




Defense attorneys will gather in court at 9 a.m. Wednesday to request bonds be reinstated for Vandenburg and Batey. Both men were out on bond awaiting the first trial. Prosecutors said they will seek a new trial date.


"This office will be requesting that a new trial date be set as soon as possible," a statement from the Nashville District Attorney's Office reads. "This ruling does not, in any way, affect the evidence that exists; nor does it affect the state's resolve to vigorously pursue justice in this matter. Justice may be delayed but it will not be denied."
Guilty!
Posted: 9:05 a.m. CST January 28, 2015 ~ 11:25 p.m. PST January 28, 2015
"'That's me'"


-- Vanderbilt rape victim testifying to her own image on cellphone video during the criminal trial of former Vanderbilt University football players Brandon Vandenburg and Cory Batey.
---

The verdicts came in at 4:52 p.m. Tuesday. The jury found former Vanderbilt University football players Brandon Vandenburg and Cory Batey were found guilty of the rape of an unconscious woman. The rape occurred in a dorm on June 23, 2013. The rape happened in a span of 30 minutes. The case has been pending 19 months. The jury trial took 12 days. The jury deliberations took just a little more than 3 hours. The announcement of the verdict took less than four minutes.




One juror appeared to have tears in her eyes. As the verdict was read, the victim (who does not remember the rape) held her mother's hand and held back tears. Vandenburg, 21, shook his head after the foreman read: "Count 1, we find Mr. Vandenburg guilty of aggravated rape." His father, Rob Vandenburg, yelled out into the courtroom, later wiping his eyes with a scarf. "That is terrible," he said. His grief nearly muted the foreman, who continued reading verdicts. All were guilty. Batey, 21 (whose 21st birthday was Tuesday) did not visibly react. However, his family members, which included his mother, uncles and cousins (who filled two rows of court benches) broke into sobs.

The trial received national attention. It spotlighted the issue of sexual assault on college campuses. The trial brought scrutiny with respect to how colleges react to sexual assault reports. Penn State University football coach James Franklin, who was the football coach at Vanderbilt during the time of the rape, did not reply to requests for comment.

In a statement, the victim (who sat through every day of the trial) thanked prosecutors, detectives and victims advocates. "You are my heroes and I am so proud of and grateful for each of you," the statement read. "I am also hopeful that the publicity this case has received will lead to a discussion of how we can end sexual violence on college campuses. Finally, I want to remind other victims of sexual violence: You are not alone. You are not to blame."

District Attorney Glenn Funk said he hopes the case spurs change and sends a message that his office will prosecute cases of sexual violence. "This case gives our entire community an opportunity to talk to each other and to our children, especially to our boys, about the way we treat women, both with our actions and with our words," he said. "No one deserves to be violated. Further, if you see someone who is being sexually assaulted, the right thing to do is to report it and try and get the person some help."

Each aggravated rape charge carries a sentence of 15 to 60 years. The aggravated sexual battery conviction carries a sentence of eight to 30 years. Batey and Vandenburg would likely get sentenced on the lower end because they are first-time offenders. It's not clear whether the judge will decide to run the sentences concurrent (served at the same time) or consecutive (service of maximum amount of time imposed).

Vandie Boyz!
Posted: 10:30 PM EDT, Sat August 10, 2013 - Updated 01:46 AM PDT, Sun. August 11, 2013

Nashville, TN (WCJB) -- Three of four former Vanderbilt University football players indicted on charges of rape Friday are now in police custody, according to Nashville Metro Police Department. Charged are Brandon Vandenburg, 20, of Indio, California; Corey Batey, 19, of Nashville; Brandon Banks, 19, of Brandywine, Maryland; and Jaborian McKenzie, 19, of Woodville, Mississippi, according to the Nashville Metropolitan Police Department.

The men were indicted in connection with the alleged rape of a 21-year-old student in a campus dormitory in June and are each facing multiple criminal charges, according to authorities in Tennessee.




Police said each of the four men is charged with five counts of aggravated rape and two counts of aggravated sexual battery. Vandenburg is also charged with one count of tampering with evidence and one count of unlawful photography.

Vandenburg was taken into custody at Nashville International Airport as he flew back into the city, police said. He was then taken to the hospital for a state-mandated blood test before being transported to jail.

There's no word yet on Vandenburg's bond.

Police said McKenzie turned himself in at Nashville police headquarters Saturday morning. He also was taken for the mandatory blood test and is being held in jail on $50,000 bond.

Late Friday afternoon, police officers arrested Batey at his Nashville home. He is being held on $350,000 bond.

The former Commodore players are charged with raping an unconscious female inside Vandenburg's dorm room on June 23. The alleged rape happened in the Gillette House dormitory, police said.

In a statement issued Friday the university said "Our first thoughts are for the victim, a Vanderbilt student, and we convey to her and her family our deepest sympathies and sorrow. We will continue to offer her all of our services and support."

The incident first came to light when university officials checking the dorm's hallway surveillance recordings regarding an unrelated situation observed unusual behavior by the defendants, police said. That prompted a notification to campus police on June 26. That same day, Vanderbilt University Police called Nashville police into the investigation.

Four days later, the four men were dismissed from the football team and suspended from the university amid an investigation. The university and city police announced the dismissals but did not identify the players at that time.

Friday's indictments come after what police said was a nonstop investigation and "tedious and painstaking work" by detectives over the last six weeks.

The university said in its statement that its highest priority is student safety and security, and the university is focused on preventing any future incident like this on campus.

"The charges brought today against the four former Vanderbilt football players allege conduct which is abhorrent and will never be tolerated," the statement said.

An attorney identified in local media as Batey's lawyer could not be reached. It has not been determined yet whether the two men taken into custody Saturday had retained attorneys.

Police said Saturday that Banks, the fourth man indicted, is still at large.

Standout Player!
Posted: 05/24/2013 02:08:04 PM PDT - Updated: 05/26/2013 11:38:36 PM PDT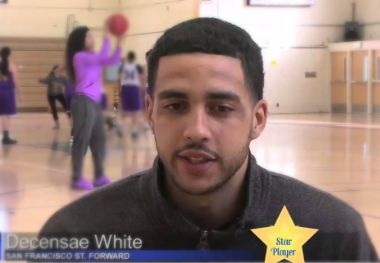 REDWOOD CITY, CA -- A Bay Area college basketball star was arrested earlier this month on the Peninsula and extradited to Georgia to face charges he was part of a murder plot that left a rapper dead, authorities said. Decensae White, 25, is due in court May 31 and was being held in Fulton County jail Friday, Sheriff's Office spokeswoman Tracy Flanagan said. White was a standout player at Junipero Serra High School in San Mateo who bounced around several colleges before an all-star season this year as a guard at San Francisco State University.

White and four others, including a Russian mobster, are charged in the July 7, 2012, slaying of Melvin Vernell III, who rapped under the name Lil Phat, according to the Fulton County District Attorney's Office. Vernell, 19, was gunned down by two men at a hospital in Sandy Springs, which is about an hour north of Atlanta, as his girlfriend was preparing to give birth. Prosecutors believe the suspects were "business associates" and conspired to hire hitmen to kill Vernell. They were allegedly motivated by drugs and other business dealings. It wasn't clear what role prosecutors believe White played in the slaying. Neither Sandy Springs police or White's family responded to requests for comment Friday.

In a Feb. 26 interview, White sounded hopeful after his successful season with the San Francisco State Gators. Since his 2006 graduation from Serra he'd jumped from Texas Tech to Santa Clara University before finally coming to SFSU. "I'm glad I just got back into it (basketball). I have a 17-month-old son now and arranged to get married," the Pacifica resident told media sources. "I'm trying to get my whole life back together. It's going good."

White had a promising start to his athletic career. He was named the West Catholic Athletic League Player of the Year in 2006 as a senior at Serra. He helped Serra become the first boys' basketball team from San Mateo County to reach the California Interscholastic Federation Division I championship game during his junior season. White committed to play for Texas Tech, which was then coached by the legendary Bobby Knight. He even ended up rooming with San Francisco 49ers wide receiver Michael Crabtree. White played 30 out of 34 games as a freshman at Texas Tech in 2006-07 and started two games for Knight's squad. But after 1 1/2 years, he left Texas Tech and transferred to Santa Clara University. After the 2008-09 season, White announced he would not return to the team for his senior season.

Belcher League!
Posted: May 3, 2013 5:34 PM - Updated: May 7, 2013 2:49 AM PDT

PHOENIX, AZ - Arizona Cardinals linebacker Daryl Washington was arrested Friday for allegedly assaulting his ex-girlfriend, who authorities said is the mother of his baby daughter.

Maricopa County prosecutors said Washington's bond was set at $4,200 following his initial court appearance after he was booked into jail on suspicion of two counts of aggravated assault.

A probable cause statement released by Phoenix police said Washington's ex-girlfriend claimed he grabbed her by the throat and shoved her to the ground following an argument at her apartment Wednesday.

The woman told police that Washington pushed her with two hands, causing her to fall and break her right collarbone, according to court documents.

Police later interviewed the woman and their report noted her clavicle injury along with "road-rash type of scrapes, bruising and cuts to her right arm, right hip and right leg."

The Cardinals said in a statement before Washington arrested that "these are serious accusations that we are closely monitoring. Until all the facts are determined and out of respect

to the process, we will decline any further comment at this point."

Washington is one of the team's top defensive players. He was named a substitute for the NFL Pro Bowl last season.

He led the Cardinals with 134 tackles - 108 of them solo - and nine sacks last season and signed a six-year contract extension in September.

He was suspended for the first four games of the 2013 season for violating the NFL' substance abuse policy.

Social Media, ... Rape
Crisis
PUBLISHED: April 11, 2013, 2:04 PM | UPDATED: April 14, 2013, 5:22 AM PDT

SAN JOSE, Calif. - Eight days after allegedly being sexually battered while passed out at a party, and then humiliated by online photos of the assault, 15-year-old Audrie Pott posted on Facebook that her life was ruined, "worst day ever," and hanged herself.
For the past eight months, her family struggled to figure out what happened to their soccer loving, artistic, horse crazy daughter, whose gentle smile, long dark hair and shining eyes did not bely a struggling soul. "The family has been trying to understand why their loving daughter would have taken her life at such a young age and to make sure that those responsible would be held accountable," said a family attorney. "After an extensive investigation that we have conducted on behalf of the family, there is no doubt in our minds that the victim, then only 15 years old, was savagely assaulted by her fellow high school students while she lay on a bed completely unconscious." The attorney said students used cell phones to share photos of the attack, and that the images went viral.




On Thursday, seven months after the tragedy, a Northern California sheriff's office arrested three 16-year-old boys on charges of sexual battery. Santa Clara County Sheriff's Lt. Jose Cardoza said it arrested two of the teens at Saratoga High School and the third, a former Saratoga High student, at Christopher High School in Gilroy on Thursday. The names of the suspects were not released because they are minors. Cardoza said the suspects were booked into juvenile hall and face two felonies and one misdemeanor each, all related to sexual battery that allegedly occurred at a Saratoga house party. The lieutenant said the arrests were the result of information gathered by his agency's Saratoga High School resource officers. He said the investigation is ongoing, and Los Gatos police also continue looking into the girl's September suicide.

Corrupt Justice™ does not, as a rule, identify victims of sexual assault. However, in this case, Pott's family wanted her name and case known, the family attorney said. The family also provided a photo to media sources. The girl's family members did not comment and had requested privacy until a planned news conference took place Tuesday.

A foundational website alludes to the teen's struggles, but until now neither law enforcement, school officials nor family have discussed the sexual battery. "She was compassionate about life, her friends, her family, and would never do anything to harm anyone," the site says. "She was in the process of developing the ability to cope with the cruelty of this world but had not quite figured it all out. "Ultimately, she had not yet acquired the antibiotics to deal with the challenges present for teens in today's society."

On the day Pott died, Saratoga High School principal Paul Robinson announced her death, stunning classmates. Two days later other students and staff wore her favorite color, teal, in her honor. Robinson wasn't immediately available for comment Thursday.

Whistle-Blowing, or Extortion?
PUBLISHED: April 7, 2013, 2:04 PM | UPDATED: April 8, 2013, 2:04 AM PDT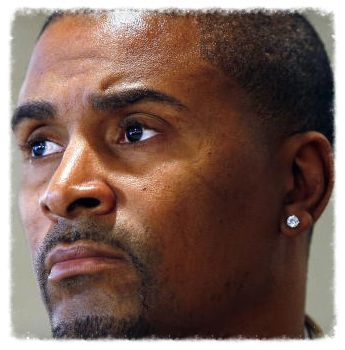 East Hanover, N.J. -- The FBI is investigating whether a former Rutgers basketball employee tried to extort the university before he made videos that showed former coach Eric Murdock shoving and kicking players and berating them with gay slurs. The person spoke on condition of anonymity because the inquiry has not been announced. The investigation was first reported by sources in New York. A person familiar with the situation told media on Sunday that investigators are interested in Eric Murdock (pictured above, center) who left his job as the men's basketball program's player development director last year and later provided the video to university officials and media sources.




The video's release last week set off a chain reaction that led to Rice's firing and the resignations of athletic director Tim Pernetti, the university's top in-house lawyer and an assistant basketball coach. Some critics want the university's president, Robert Barchi, to resign. At a news conference last week, Barchi said the firing and resignations likely never would have happened unless Murdock provided the video to media sources. Barchi said he did not see the video himself until after it had been made public. Barchi said that when he saw the video for the first last week he immediately decided Rice could not continue as coach.

The FBI, which generally does not confirm whether investigations exist, did not return a call or email Sunday from the media sources. A Rutgers spokesman referred questions to the FBI. A December letter from Murdock's lawyer to a lawyer representing Rutgers requested $950,000 to settle employment issues and said that if the university did not agree by Jan. 4, Murdock was prepared to file a lawsuit. The letter was obtained last week by several media outlets. No settlement has been made. The video became public last week, and Murdock on Friday filed a lawsuit against the university, contending he was fired because he was a whistleblower trying to bring to light Rice's behavior.

Murdock's lawyer told reporters Friday that accusations Murdock sought the nearly $1 million from the university as part of a shakedown was "nonsense," adding his client "acted without any motivation for money when he brought this to the attention of Rutgers in June of 2012. It's Rutgers who didn't act." Murdock, a New Jersey native who played for seven NBA teams from 1991 to 2000, was on the initial staff Rice assembled when he became the Rutgers coach in 2010. He left the team last year, though there are conflicting stories about the circumstances.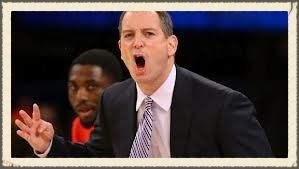 Murdock has said Rice (pictured above, center) fired him after he skipped a session of Rice's summer basketball camp, but has said he was targeted because he had spoken with others about Rice's conduct at practice. The university found in a report that Murdock was not actually fired and that he could have continued working at the school. After Murdock left, he spoke with university officials about his allegations against Rice. He also used an open public records request to obtain hundreds of hours of videos of basketball practice. That's the footage that was edited into the half-hour video later given to the university that touched off a scandal last week.

The university report on Rice, which was completed in December but not made public until Friday, criticized the video provided by Murdock as taken many situations out of context. While the report found fault with Rice's behavior in several instances, it also said he did not create a hostile work environment, as Murdock had suggested. The report also said that Murdock had claimed some violations of NCAA rules — including that he and others in the program paid players — but that he did not provide any evidence.

After a review, university officials agreed to suspend Rice without pay for three games, fine him $50,000, send him to anger-management counseling and monitor his behavior.

Exonerated!
PUBLISHED: 14:35 EDT, 4 April 2013 | UPDATED: 01:50 PDT, 6 April 2013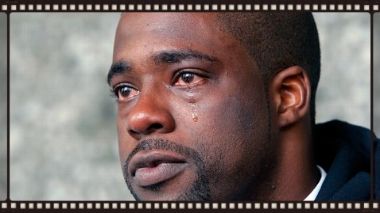 Atlanta, Ga. -- At 17, Brian Banks (pictured above, center) had what high school juniors dream of. Ranked 11th nationwide as middle linebacker, the Californian had committed to play football at the University of Southern California after a series of offers from other Division 1 schools. All of that went away the day he was wrongfully convicted of rape. Banks had let go of his football aspirations while he was incarcerated in order to focus on what was ahead of him in prison. "Football was the last thing on mind and it wasn't until a few months before I was actually being released from prison that I thought about possibly trying to play football again," Banks told reporters Wednesday.

In 2002, Banks was accused by a friend of rape and kidnapping. After waiting a year to stand trial and despite a lack of DNA evidence, he pleaded no contest in order to avoid a possible 41-year sentence. The plea deal resulted in five years behind bars. After he was released from jail in 2007 at the age of 22, he was placed on probation. The restrictions outlined that he had to register as a sex offender, could not live within 2,000 feet from any school or park, and he had to keep a GPS device around his ankle to ensure that he did not leave the state.

One day, he received a friend request on Facebook from the woman who had started it all. "She was hoping that we could allow bygones to be bygones," Banks told media sources. Upon meeting with her twice, he and a private detective were able to tape a retraction in which she stated, "No, he did not rape me."

On May 24, 2012, he was exonerated by the same judge who put him behind bars nine years earlier. "I can't believe this is happening. It's surreal," he said in a conference call to Atlanta and national media shortly after signing his contract. "Aside from getting my life back and my freedom back, this is the biggest accomplishment of my life. But it is also just the beginning." Two weeks later he got a call from Jay Glazer, a trainer, the owner of a Sports site and a NFL Insider. "I said, 'Let's get your butt into a gym tomorrow,'" Glazer said to media sources. "Tomorrow is the first day of the rest of your life, so let's get going."

"He had a lot of room to make up," Glazer said. "I just tried to convince him that he had already pushed himself way more than we could push him physically. If being incarcerated for something he didn't do couldn't break him, then nothing we could ever do to him on the field or in the training room could break him." Eventually, his hard work began to deliver results and he was invited to participate in the Seattle Seahawks' and San Francisco 49ers' minicamps. He also worked out with the Kansas City Chiefs and San Diego Chargers before signing on to play for the Las Vegas Locomotives of the United Football League (UFL). "He had a great workout, but the timing was bad," Glazer said. "But the Falcons gave me their word that they would sign him. Not then but soon." Eight months later, they kept their word.

Shortly before the start of the 2012-2013 season, the Falcons invited him to try out. Now, at age 27, after spending five years in prison, five on probation and receiving an exoneration, Banks revived his dream and signed on to the Atlanta Falcons on Wednesday. "We're putting together our roster and this isn't a charity case," Falcons general manager Thomas Dimitroff told the NFL Network. "This is a great, feel-good story, but it's also one that we believe that he has a chance to come in there and compete." Wednesday's signing is only the beginning of Banks achieving his dream. Now, he must prove his ability to receive a spot on the 53-man roster.

Glazer, while acknowledging the disadvantage that comes with Banks' age and the uphill battle he has ahead, has unwavering faith. If there's anybody who's already bucked the odds it's him," he said. "Why not do it again?"

"I don't expect any handouts or favoritism," Banks said. "I'm here to work like everybody else. The result of my hard work will be whatever they deem necessary. All I can do is do my best."

"There's still a long distance to go. He understands that. We understand that," Dimitroff said. "Given his character and his makeup and what he's gone through … I think that speaks volumes to his perseverance and his drive to continue to learn and grow."

Ivy League!
PUBLISHED: 14:35 EDT, 4 April 2013 | UPDATED: 16:50 PDT, 4 April 2013

Ithaca, NY -- A Cornell University wrestler has been charged with rape after a female student caught him having sex with her friend while she slept and took pictures of him with his pants around his ankles to show police. The two women, who haven't been named, managed to fight Peter Mesko, 22 (pictured above, center) of Honesdale, Pa., off and run away after the Saturday morning incident. The alleged victim's friend went back after the attack to take photos of the accused, which the two used to look him up on the Ivy League school's athletic department website, police said.

According to media sources, court papers said the two women had gone out to a Collegetown tavern with friends at around 11 p.m. on Friday night then fell asleep at the friend's house at around 1 a.m. The alleged victim told police she had had two beers, a shot of tequila and a whiskey and Coke. The friend was woken up around 1:30 a.m. by her housemates who had invited friends over to play drinking games. When she asked them to quieten down, she noticed some Cornell wrestlers were among the party guests.

The alleged victim said she woke up at 4:45 a.m. to find a stranger raping her, and her cries awoke her friend. 'I woke up confused and uncomfortable and said, "I don't like that, stop!"' she recalled, according to the source. The two women managed to shove Mesko off and run from the room, police said. While they were fighting the athlete, the friend recognized him as one of the wrestlers from the party.

The female students locked themselves in an upstairs room but a few minutes later, the friend crept downstairs to take pictures of the man she recognized. 'I quickly took two pictures of him, he said aloud "no" when he recognized that I had taken them,' the woman recalled. She ran back upstairs before Mesko allegedly followed and attempted to kick the door down. 'He tried to push the door twice and was twisting the door knob,' the alleged victim recalled. 'I said "it's occupied" and then we heard his footsteps go away from the door.' About half an hour later they dashed from the building and noticed Mesko still at the house, asleep on a futon. The alleged victim went to an emergency room to have a rape exam done, then contacted police.

According to the Cornell website, Mesko is a junior in the school of agriculture. Last year, the wrestler took third place in a New York State intercollegiate tournament. 'The arrest this week of a Cornell student charged with raping a fellow student has shocked our community,' Cornell Dean of Students Kent Hubbell said in a statement posted on the university website. He said a new website has been set up to provide support for victims of sexual violence as well as those troubled by the reported rape.

Police Officer Jamie Williamson said the assault took place off campus. He declined to say whether the alleged victim was a Cornell student. Mesko was charged on Tuesday with first-degree rape. He was freed on $5,000 bail for a court appearance tomorrow. University officials had no comment. Police said they did not know if he had a lawyer. His phone number was unlisted, and a call to his parents' home on Thursday went unanswered.

Aspiring Athlete
Posted: 03/27/2013 08:34:05 PM PDT - Updated: 04/01/2013 01:26:05 AM PDT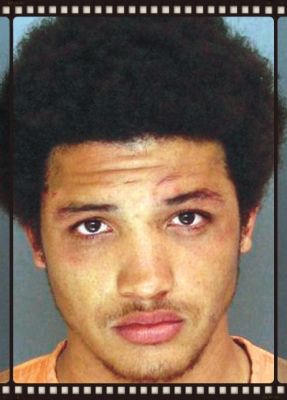 SANTA CRUZ, CA -- Jyler Alexander Raines, 23 (pictured above-center) spoke at his sentencing hearing for robbery and weapons charges while standing tall and expressionless in the inmate box in court, wearing orange jail-issue clothing. "I want to express to everybody my remorse and sorrow," he said. "I hope they can forgive me. I'm sorry." In a tearful hearing punctuated by his apology, Raines, who committed a 2009 home invasion robbery with the now-infamous jail escapee Maurice Ainsworth was sentenced Wednesday to 24 years in prison. The courtroom was full of somber family and other supporters of the former Harbor High football player.

The sentence came four years to the day after Raines and Ainsworth entered the Los Gatos-area home, allegedly under a plan hatched by Ainsworth, and tied up a couple, hid their child, and threatened to kill the father and rape the mother. The men, on March 27, 2009, ransacked the home and stole money, jewelry, guns and a Lexus, according to prosecutors. The next chapter in the Ainsworth saga came Nov. 29, 2010, when he was at Dominican Hospital and attacked a female deputy as she tried to put his shackles back on. Ainsworth stole her gun, beat her, stunned her with her Taser, invaded a preschool and held a couple hostage in their son's home. Ainsworth faces life in prison, and is set for sentencing April 26; prosecutors say he continues to try to devise escape plans.

Tuesday, Raines' defense attorney said the only person who hasn't blamed Ainsworth for Raines' actions is Raines. The defense attorney asked the dozens in the room to stand. "It's important for Raines to realize the support he has," he said. "This is a sad day because Jyler is a good man with promise."

In sending Raines to prison, Judge Paul Burdick imposed the sentence that had been agreed upon earlier in a plea agreement. Burdick said Raines testified truthfully and held up his end of the bargain. He also noted the "incredibly serious circumstances" of the crime and the violence inflicted on three people. The victims of Raines' home invasion, however, remain terrified, prosecutors have said recently, and they were not in attendance. "OK, that's the sentence of Mr. Raines," he concluded after several moments of legal housekeeping, pausing to catch his breath. "Good luck," he said. "Thank you sir," Raines said. Raines has 1,681 days credit for his jail time and will have to serve 85 percent of his remaining sentence.

Outside the courtroom, Raines' father, Stoney Godet, said his son stood up and did the right thing, in the end. Supporters cried and prayed for help in "grieving and moving forward," led by Godet, pastor of New Beginning Community Church on Santa Cruz's Eastside. Tears ran down Godet's cheeks as he told the group his son "understood life goes on." He asked them to write when they could. "He loves you and he knows the Lord watches over him," Godet said. Raines' aunt, Angel Milhouse of Watsonville, whispered that her nephew always had been "a real good kid." "He met up with that one wrong person," she said, her cheeks wet with tears as well.

Big NBA Pimpin'!
Posted: March 11, 2013 2:14 PM Updated: April 1, 2013 1:22 AM PDT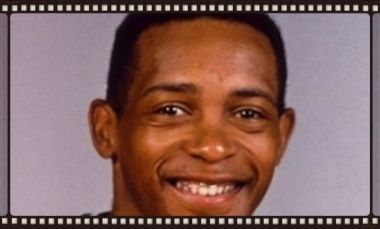 Former NBA All-Star Alvin Robertson, 47, (pictured above-center) is one of seven people facing charges for sexual assault and sex trafficking of a 14-year-old girl, according to media sources.

Alvin Robertson who spent much of career playing for the San Antonio Spurs, is accused of forcing an under-aged child to have sex with him as part of a group that kidnapped the girl and forced her into prostitution and dancing at a strip club.

His arrest is part of an investigation that started last April when the 14-year-old girl waved down police officers telling them she had been abducted from San Antonio after escaping from 49-year-old Corpus Christi who has pleaded guilty to sexual assault of a child. Robertson along with his girlfriend, Raquel Mcintosh are among five other men whom have been arrested in this case.

Not Guilty!
Published: March 1, 2013 - Updated: 7:59 PM PDT, Fri. April 5, 2012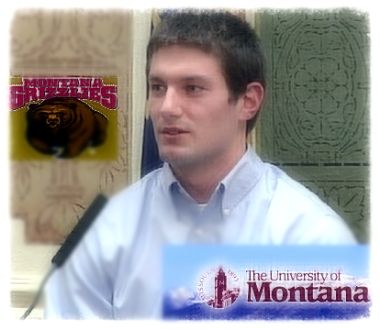 Missoula, Mont. — A former quarterback for the University of Montana was acquitted Friday of rape in a trial that riveted the city of Missoula. After three weeks of testimony, the seven-woman, five-man jury deliberated for two and a half hours. The quarterback, Jordan Johnson, 21 (pictured above-center) a native of Eugene, Ore., maintained that the sex with another student on Feb. 4, 2012, was consensual. The 6-foot-1, 200-pound Mr. Johnson took the stand to assert his innocence. "I would never do that to anyone," he said. "If somebody says no, you stop. You respect that." One of his defense lawyers said that the woman wanted to be with the "star quarterback," and when she realized that a relationship was not part of the deal, she turned on him. "The fact that he didn't give her a relationship does not make what happened that night a crime," the attorney said. Mr. Johnson faced up to 100 years in prison for one count of sexual intercourse without consent.

The woman claimed that after they kissed and took their shirts off, she said no to sex. Then, she said, the athlete took off her leggings and underwear, pinned her to the bed and forced her to have sex. "He just changed — changed into a totally different person," she said on the stand. The following day, she went to the university's Student Assault Resource Center and had a medical exam.

The prosecution alleged that she suffered injuries to her head, clavicle, chest and genitals, and suffered from post-traumatic stress disorder, which the defense refuted. The woman said she did not scream to friends in the house for help, because she was "terrified and in shock."

The Johnson trial was held against the backdrop of a federal investigation into how officials at the University of Montana, as well the city and county of Missoula, handled sexual assault allegations, several of which involved members of the football team. The verdict comes seven weeks after the team's former running back, Beau Donaldson, was sentenced to 30 years for raping a childhood friend as she slept in his apartment.

Feb. 26, 2013

Missoula, Mont. — For the first time in the he-said-she-said case of Jordan Johnson, the former star college quarterback who's at the center of a divisive alleged sexual-assault trial, jurors are hearing his side of the story: that he did not rape his accuser. Johnson's lawyers maintain that the University of Montana Grizzlies sophomore had consensual sex with a 21-year-old classmate last February. A month-and-a-half after the incident, however, the woman told authorities he forced himself on her.

"I don't think I had any intentions of a relationship," Johnson testified Monday in Missoula, Mont. Soft spoken and demure while speaking to the court, Johnson, 20, detailed the extent of their relationship, including the nature of text messages they exchanged, which he says included innocuous questions about how she was doing and how her classes were going. Eventually, the two started seeing each other in person. "She came to my dorm room and I came to her dorm room," he told the court in a trial that began Feb. 13.

Police say that on the night of the alleged incident, the woman, who has not been named because of the nature of the alleged crime, invited Johnson to her room to watch a movie. What happened next depends on whom you believe. Johnson's accuser filed a report on the alleged rape six weeks later, and last summer he was charged with having sexual intercourse without consent.

In a police interrogation tape played for the jury on Thursday, Johnson says the two began kissing on the woman's bed, before things went further. "If she had said stop or no, I would have stopped," Johnson said during his interrogation.

But shortly after the incident, Johnson's accuser texted a friend, saying she thinks she might have just been raped, and saying that she did say no, but he wouldn't listen. In a Facebook conversation, however, she later told another friend that maybe she wanted it.

Earlier in the day Monday, the jury heard a recording of the accuser's brother, who also has not been named, saying his sister struggled to tell their family about her alleged rape. "She started off really calm," he said. "And then by the end, she started breaking down."


Posted: 02/15/2013 6:19 pm EST | Updated: 02/15/2013 6:31 pm EST

Missoula, Mont. — A 21-year-old woman who said she was raped by former University of Montana star quarterback Jordan Johnson testified this week that he changed "into a totally different person" before attacking her on Feb. 4, 2012, according to news reports. Media sources reported that the woman, who wasn't named in media reports, was the first prosecution witness in the trial. Johnson, 20, now suspended from Montana's football team, has pleaded not guilty and insists the woman consented to sex.

The woman was on the stand Monday, Wednesday and Thursday, recounting her version of events, according to the Missoulian. She testified she and Johnson had flirted and kissed in the past, according to media sources. On Feb. 4, 2012. the woman said she invited Johnson to her home to watch a movie. They kissed and removed each other's shirts, then things took a violent turn, the woman said. "He didn't say anything. He just changed -- just changed into a totally different person," the woman testified.

According to another media source, the woman said Johnson pinned her to the bed and removed her leggings and underwear. A third source reported the woman said she told Johnson she didn't want to have sex that night, but he became more aggressive and told her, "Turn over or I'll make you." He then flipped her over and raped her, the woman said.

Assistant Attorney General Joel Thompson asked the woman why she did not scream for help and why she later drove Johnson home, sources reported reported. "There's no real explanation other than I was terrified and in shock," the woman responded. "You know how when you have those dreams and you want to scream so bad, but you can't? It was like that."

Johnson's lawyer said in her opening statement that the woman wanted a relationship with "the star quarterback."

"She gave him every indication that she was into it," the attorney said. "She encouraged him, she participated, she continued. "The fact that he didn't give her a relationship does not make what happened that night a crime," according to media sources. Another Defense attorney asked the woman about a Facebook message to a friend in which she wrote, "I keep thinking that maybe I did want it, and that's why I didn't punch him or kick him or bite him," The Missoulian reported.

Clinical psychologist David Lisak testified for the prosecution that what the woman wrote is common among acquantaince rape victims, according to other sources. "They blame themselves in almost any way imaginable," Lisak said.

The trial is expected to last at least two weeks, according to radio news sources.

Silence Please!
Posted: 3:10 PM EDT, Wed May 2, 2012 - Updated: 1:59 PM PDT, Thurs. May 3, 2012
Missoula, Montana (WCJB) -- The U.S. Justice Department announced Tuesday it was launching a probe into allegations that up to 80 complaints of sexual assault over three years were not investigated thoroughly because of gender bias. Of those, 11 cases involved students at the University of Montana -- at least two involving football players. Assistant Attorney General Thomas Perez of the Justice Department's Civil Rights Division said the focus of the investigation was not on the number of reported allegations, but on the response. "Our focus is on systemic issues; that is, do the university and the law enforcement agencies have the necessary policies and practices in place to protect women in a comprehensive and integrated manner," Perez said at a news conference Tuesday. Perez defended the Justice investigation, saying that it was the only way to determine whether there has been any wrongdoing. "There are a lot of women in this community and a lot of stakeholders in this community who have strong concerns right now," he said. The Department of Education is coordinating with Justice officials, a spokesman told media sources.

The mayor of a Montana college town Wednesday welcomed a federal investigation into allegations that sexual assault and rape complaints were improperly handled. John Engen, mayor since 2006, claims he was also surprised when he was notified of the probe. "This is uncharted territory for us," he told media sources. "If Justice has enough information that it believes an investigation is warranted, I'm not going to question that," Engen said. "Clearly they have a responsibility to act on whatever complaints they are hearing. I think time will tell whether this was the right call or not." Engen said Perez notified him last Thursday and met him and other officials involved Tuesday morning before the announcement. Engen said the Penn State child sex abuse scandal changed the way many people think about campus incidents. "Missoula is no Penn State," he said. "But I think we are like a lot of places. Our experience is not unique."

"I think there has been an expectation that as a community, we ramp up our efforts," Engen said. "Ultimately as mayor, my responsibility is to the broader public, its safety and welfare. I want justice done."

Fred Van Valkenburg, Missoula County chief prosecutor, vehemently defended his office and the police officers involved in the investigations. "We adamantly deny that we have done any such thing, and we are deeply disturbed with the allegation that we have done so," he told reporters. "I do not believe there is any reason to think that anyone at UM is violating anyone's constitutional rights," he said. "We have not been told even in the most minimal fashion what it is we have allegedly done wrong. We are left to speculate what allegations are being made."

In December, the University of Montana initiated its own investigation after allegations of a female student being gang-raped and possibly drugged by other students. The university hired Montana Supreme Court Justice Diane Barz to investigate, and she looked into nine alleged sexual assaults from September 2010 through December. Barz wrote in her report that the university has "a problem of sexual assault on and off campus." That report triggered a preliminary review by the Justice Department, which resulted in the investigation.

At least 11 allegations of sexual assault involving students were reported in the last 18 months. And at least two of the allegations are said to involve football players on the University of Montana Grizzlies football team. "As to the university, we are investigating whether it responds promptly and effectively to allegations of sexual assault and harassment on campus and has taken the necessary steps to combat sexual violence," Perez said.

University of Montana President Royce Engstrom said the school was "fully committed to cooperating and collaborating in this investigation. We have taken this matter extremely seriously from day one." In March, the university dismissed football coach Robin Pflugrad and athletic director Jim O'Day. University officials gave no specific reason -- only that it was time for new leadership. But students reacted, some with anger.

Andrew Fink wrote on a university Facebook page that the administration was to blame -- not the coach and the athletic director. "I'm glad I'm not a Grizzly anymore! You hold Robin Pflugrad responsible for the sexual assaults on campus? How despicable! These men should be accountable for their own actions!"

Jason Woodill wrote that the university's handling of sexual assaults on campus was a joke. "The way the U of M has handled the sexual assaults makes me ashamed to be a student. The level (of) incompetency is blatant and ludicrous," he wrote on Facebook.

Missoula, a city of about 68,000 people in western Montana, is closely linked to the school. The University of Montana is the top employer in the city, and many local professionals are alumni. The city of Missoula recently launched a campaign called "It's Your Call -- 911" to encourage victims of sexual assault and rape to come forward. The city police website now has extensive information answering this question: "What will happen if I contact the Missoula Police Department about being sexually assaulted?"

2.5 + Parole!
Posted: January 24, 2013 10:00 am - Updated: 04/05/2013 10:26:05 PM PDT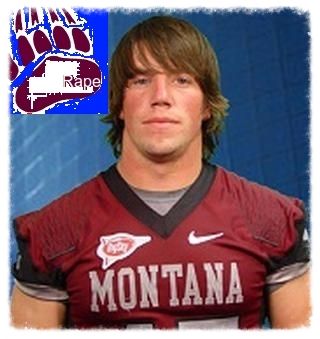 HELENA, Montana (WCJB) -- A former running back for the University of Montana Grizzlies football team has been sentenced to 30 years in jail for the rape of a childhood friend in 2010 as she slept on a sofa in his apartment. The former athlete, Beau Donaldson (pictured above-center) wept as the sentence was read in court on Friday. Judge Karen Townsend suspended 20 years of his sentence, and Mr. Donaldson will be eligible for parole after he serves a quarter of his sentence, or two and a half years. The defense had requested five years, served in community treatment. Mr. Donaldson was charged in February 2012.

What good does it do to impose a 30-year sentence then suspend 20 of it and make it possible for Beau Donaldson to be released in 2 1/2 years on parole for good behavior? Leaving him with the possibility of getting out of prison on parole in 2 1/2 years is absolutely ludicrous. It's pretty obvious that justice for rape victims doesn't exist in Montana.

---
Steubenvillians ...!
Steubenville is the county seat of Jefferson County, Ohio, United States. Located along the Ohio River, it is a principal city of the Weirton, WV–Steubenville, OH Metropolitan Statistical Area, a subsection of the Pittsburgh metropolitan area.
---
Convened!
Posted: April 30, 2013 3:16 PM

COLUMBUS, Ohio (WCJB) - A grand jury on Tuesday began investigating whether other laws were broken in the case of a 16-year-old girl raped by two high school football players during an alcohol-fueled party last summer. A grand jury is looking into whether adults, such as coaches or school administrators, knew about rape allegations but failed to report it. Ma'Lik Richmond, 16, and Trent Mays, 17, were convicted of digitally penetrating a intoxicated girl twice on the night of August 11, 2012. In March, Richmond and Mays were found delinquent, which is the juvenile equivalent of being found guilty. The boys were sentenced to one- and two-year terms in the state juvenile detention system.



Text messages introduced at trial indicated that head football coach Reno Saccoccia may have known about the rape allegation but didn't report it. If true, that would violate Ohio law requiring coaches and others to report suspected abuse. Saccoccia has declined to comment and the school board has declined to make him available. Earlier, Saccoccia was granted a new two-year administrative contract with Steubenville High School. School superintendent Mike McVey has previously acknowledged that he, other administrators and Saccoccia were interviewed by investigators in the days leading up to the teens' trial. "We have been from the beginning and are continuing to fully cooperate with the authorities in this investigation," the Steubenville school board said in a statement Thursday.

On Thursday, investigators searched Steubenville High School and the local school board offices. Investigators also searched Vestige Digital Investigations, a digital forensics storage company in Medina in northeast Ohio. The company's connection to the case was unclear and it denies it's the subject of a criminal investigation.

The owners of a home where a photo was taken of the girl being carried by the two boys later convicted of raping her have also been interviewed by investigators. That home is the same place a 12-minute cellphone video was filmed of a former Steubenville student laughing and making crude jokes about the victim and the attack as others laughed in the background.

The National Organization of Women has demanded that Attorney General Mike DeWine charge the student seen in the video, Michael Nodianos, with failure to report a crime. Nodianas' attorney has said his client regrets his actions but didn't have direct knowledge of the attack. The emergence of the video helped spur allegations of a cover-up and frustration that more people weren't charged in the rape. DeWine says nothing is off the table for the grand jury, which he announced within hours of the teens' guilty verdict March 17.

"What I promised the Steubenville community was we would get this over as quick as we could, but more importantly, we would do it right," DeWine said last week after announcing the search warrants.

The grand jury, which meets in secret, will convene three to four days a week and hear from dozens of witnesses, DeWine said.

Steubenville Special Proceedings!
Posted: April 7, 2013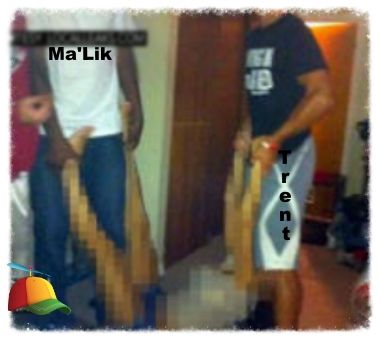 STEUBENVILLE, OH - A special Jefferson County grand jury that will meet this month to determine if any additional crimes have been committed in connection with the rape of a 16-year-old girl by Stuebenville High School football players. The purpose of the grand jury is to finally put the case to rest, but the proceedings also may substantiate allegations of a second rape, said Ohio Attorney General Mike DeWine. Visiting Judge Patricia Ann Cosgrove was appointed to preside over the hearing. The judge instructed the court to send summons to 150 prospective jurors, twice the number for a regular Jefferson County grand jury. The grand jury is expected to commence April 15, with jury selection taking the entire first day. The court will adjourn after the jury is selected and return days later to hear testimony. DeWine does not expect the grand jury to convene on consecutive days consistently, which will prolong the process.

The case, DeWine asserted, could not conclude without a special grand jury investigation. During the special grand jury, prosecutors will also investigate a second alleged rape that reportedly occurred in Steubenville about a year ago, but DeWine would not disclose any details surrounding those allegations. DeWine said the grand jury is not an inquiry into the rape of the Weirton girl, noting the investigation into that crime closed with the convictions of Mays and Richmond. "The focus is not on the rape itself; that trial is over with," he declared this week. "The focus is to determine if any other laws were violated. We're going to file the evidence and see where it takes us. It may take us that there are no charges filed, or that there are charges filed." Prosecutors instead will use the closed-door session as an investigative tool. He will announce the status of that investigation following the conclusion of the grand jury, as well.

Minutes after Judge Thomas Lipps found Steubenville High School student-athletes Trent Mays, and Ma'Lik Richmond delinquent for rape last month, DeWine disclosed that 16 people, mostly teenagers, refused to talk to investigators leading up to the trial. "It would be a mistake to think this grand jury is focused on them entirely," DeWine said of those 16 people. "We don't have any one person we're focused on. What we're trying to do is get to the bottom of this and find out if anyone violated the law." He would not comment on who may be called to testify. DeWine acknowledged, however, that the proceeding may conclude with no one being charged. "We want to bring finality so the community feels that justice has been done - that nothing has been swept under the rug and everyone has their day in court," DeWine added.

DeWine anticipates holding a news conference after the jurors have deliberated to announce if anyone will be charged. The grand jury can indict adults on felony or misdemeanor charges, but not juveniles. Charges against juveniles, if any, will be filed in Jefferson County Juvenile Court and will be prosecuted by DeWine's office. Testimony during the trial, including hundreds of text messages that were exchanged following the crime and read aloud in court, showed teenagers speaking callously about the victim and flippantly about the crime. DeWine hinted that those actions do not equate to criminal activity. "I would caution, however, that a grand jury does not make moral judgments, it makes legal judgments," DeWine said. "Bad behavior and bad judgment are not necessarily crimes."

DeWine said grand jury proceedings are closed to the public to protect the innocent. He stressed that the proceedings do not determine guilt or innocence; instead, they determine if there is probable cause for someone to stand trial for a crime. If charges are filed, the subsequent proceedings will be open to the public, he added.

State law requires people in certain positions, such as teachers and coaches, to contact law enforcement if they have reasonable cause to believe that abuse or neglect of a child occurred. In the months leading up to the trial, many were demanding that more people be charged - at least with failure to report a crime. Failure to report a felony in Ohio is a fourth-degree misdemeanor - the state's lowest level crime. DeWine pointed out that in order to charge someone with such an offense, authorities must first prove a crime was committed, which did not occur until Lipps found Mays and Richmond guilty.

Mays, 17, of Bloomingdale and Richmond, 16, of Steubenville each were sentenced to at least one year in an Ohio Department of Youth Services facility. They can be held there until they are 21 years old. He also ordered Mays to spend at least one year in the youth center on the charge of illegal use of a minor in nudity-oriented material. Two 16-year-old girls who allegedly made threats to the rape victim following the verdict against Mays and Richmond already have been arrested and charged with felony intimidation of a witness as well as misdemeanor aggravated menacing and telecommunication harassment. They were released under house arrest after appearing before Jefferson County Juvenile Judge Sam Kerr. Kerr ordered the girls not to use social media or have any contact with the victim in the rape case. Kerr said the girls will be allowed to resume their schooling and participate in any extracurricular activities.

..., or Stupidville?
Posted: April 4, 2013, 3:18 PM - Updated: April 8, 2013, 1:18 PM AM PDT





Steubenville, Ohio -- Former porn actress and author Traci Lords talks about being raped at age 10 in Steubenville, Ohio.

ROCHESTER, N.Y. -- Some University of Rochester students want an economics professor censured for comments he made about rape in a blog post after the conviction of two high school football players in Steubenville, Ohio. Students have started an online petition urging the school's president to censure Steven Landsburg (pictured below, center). The newspaper says they plan to protest outside Landsburg's class on Monday. In a blog post last month, Landsburg referred to a recent Ohio case in which two students were convicted of raping an acquaintance who was unconscious. The professor asked whether the law ought to discourage acts of rape in which the person is unconscious and suffers no direct physical harm.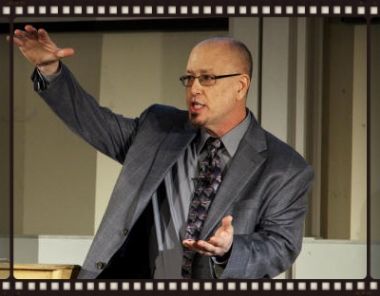 "As long as I'm safely unconscious and therefore shielded from the costs of an assault, why shouldn't the rest of the world (or more specifically my attackers) be allowed to reap the benefits?" he writes in the post.

Since it was first posted on March 20, Landsburg's article has generated a lot of outcry. The Women's Organization to Resist and Defend (WORD) is calling for the professor's firing.

"Promoting an unsafe campus environment, attempting to normalize the criminal act of rape, and minimizing the devastating effects of rape on victims, is not free speech," the organization says on their website. Endorsing violence against women is hate speech and should not be tolerated."

Disturbing!
Posted: 03/27/2013 08:34:05 PM PDT - Updated: 04/01/2013 01:26:05 AM PDT

Steubenville, OH -- Disturbing new video has emerged of police interviews from the Steubenville, Ohio rape case, in which several teenage partiers admit to not helping the 16-year-old victim, who they say just kept getting drunker and drunker throughout the night of the crime. The case made waves, not only due to the shocking accusations that surfaced from that evening, but because of the role social media played in spreading news of the crime. On the night of the rape, students Tweeted about the rape and even posted a crude video on YouTube about it. In one particularly disturbing photo, Trent Mays, 17, and Ma'lik Richmond, 16 (pictured above-center) were seen carrying what appears to be the victim's unconscious body.

During the trial, the victim testified that she could not recall what happened the night of the attack but remembered waking up naked in a strange house after drinking at a party. The girl said she recalled drinking, leaving the party holding hands with Mays (pictured above, center-left) and throwing up later. When she woke up, she said she discovered her phone, earrings, shoes and underwear were missing, she said. The girl said she believed she was assaulted when she later read text messages among friends and saw a photo of herself taken that night, along with a video that made fun of her and the alleged attack. She said she suspected she had been drugged because she couldn't explain being as intoxicated as defense witnesses have said she was.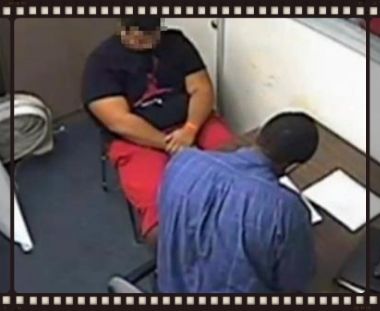 Videos from the police investigation show students, who were at the same party where the victim had been drinking heavily, expressed concern for the girl, but did little to protect her. "I could tell that she was gradually getting more drunk and worse throughout the night," 16-year-old Farrah Marcino is seen saying in the video, obtained by media sources. "Just, like, that she couldn't, like, she didn't walk."




"She wanted to go with Trent. Like, we just kept trying to tell her: 'You don't want to do this. You don't want to go with them,'" Marcino told detectives. "I just let her do what she want(ed), which I understand was wrong."

"She was a mess," 18-year-old Anthony Craig said of the victim. "She wasn't responding."



"She was passed out. That's when they picked her up, and they carried her out of the house," he added.




The shocking statements raise questions about whether fellow students should have done more to help the victim the night she was raped by two high school football players in Steubenville. Earlier this week a judge in the small town found the pair, Trent Mays, 17, and Ma'lik Richmond, 16, guilty of raping the drunk 16-year-old girl, in a trial that rocked the small town.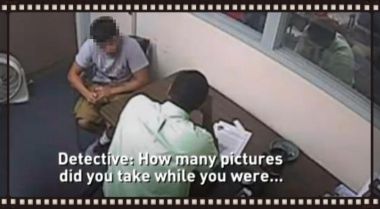 Both teens were convicted of digitally penetrating the West Virginia girl, and Mays was also found guilty of illegal use of a minor in nudity-oriented material. The boys will serve their sentence at a juvenile detention facility until they turn 21.




The case roiled the small community amid allegations that more students should have been charged and led to questions about the influence of the local football team, a source of a pride in a community of 18,000 that suffered massive job losses with the collapse of the steel industry.

---
Reader Pageviews by Country
---
From: Mar 29, 2013 3:00 PM – Apr 5, 2013 2:00 PM
---
---
«•
Thank you for visiting Corrupt Justice™. Enjoy our Free Movie Intermission! Don't forget to Bookmark Us & Tell A Friend! We're Global!
•»
---
Movie Intermission!
Officer Daniel Holtzclaw's Rape Interrogation (Full Video)!
---
Description:
Documentary: - These are the only comments Daniel Holtzclaw has ever made regarding the rape allegations against him.

(

Runtime:

02:13:54)
---