---
Click on Banner to Sell Your Home(s)!
Runtime:
00:01:50 (One Minute, Fifty seconds)
Video Site:
Harry Williby
---
---
"They rape, ... They rape a 100 white women a day, ... that's FBI statistic from 2005."
--
Dylann Roof, explaining to FBI Agents why he entered
Emanuel African Methodist Episcopal church in Charleston, South Carolina, on June 17, 2015 and killed nine members of the black congregation attending a Bible study inside
.
Top News Story!
The ATM Skim!
Published on Mar 12, 2016
4th Oral Exam!
PUBLISHED: December 8, 2016 at 7:45 pm | UPDATED: December 9, 2016 at 6:34 AM PST
SAN JOSE, CA
— A 32-year-old high school teacher was arrested Thursday on suspicion of sending sexually explicit pictures to a 17-year-old student and having oral sex with him, according to police.
Trudy Hill, an English teacher at Santa Teresa High School and a resident of San Jose, surrendered to detectives at the San Jose Police Department. She posted bail after being booked on charges of sending harmful matter to a minor and oral copulation with a minor.
Police said Hill had a sexual relationship with the student between August and November.
"Hill used her position of authority to exploit the victim into a sexual relationship," said San Jose police Sgt. Enrique Garcia.
Only one victim has been identified, but police have not ruled out the possibility that there are others, Garcia said.
Hill has been placed on leave pending further developments in the criminal investigation, according to a statement released by the East Side Union High School District.
"We are shocked and deeply disturbed by these allegations," the statement read. "We want to assure the community that the safety and well-being of our students is our highest priority."
In addition to providing assistance to the victim and his family, the district also is conducting a separate review to "ensure that district staff is receiving the necessary and appropriate training and resources to help identify and prevent this type of conduct."
Hill is the fourth district employee this year to be accused of sexual misconduct with a student.
In February, 35-year-old Juan Gonzalez, a well-liked interim vice principal at James Lick High, was arrested on suspicion of having an "inappropriate relationship" with a 17-year-old female student.
Enoch Garcia, a 21-year-old assistant track coach at Mt. Pleasant High, was arrested in March on suspicion of having sexual relationships with two students, ages 14 and 17.
In June, 33-year-old Marc Alquiza, a wrestling coach at Independence High, was arrested on suspicion of lewd and lascivious acts with a 14-year-old girl in a summer wrestling program at the school.
On a website that rates teachers, four of the five reviews for Hill lauded her informal teaching style.
"Her class is the type of class you actually want to wake up early in the morning and go to," one reviewer wrote. "She is willing to work with any student she has and even adjusts her teaching style along the way based on her students' suggestions and requests."
The lone negative review blasted Hill for spending most of her time talking about her life instead of teaching.
"She is always on her phone," the reviewer wrote. "You will pass."
L.W.O.P.!
Posted: April 14, 2016 | 1:52pm est - Updated: April 15, 2016 | 12:40am pst
Manhattan, NY
-- A judge ​made a surprise plea offer to the ​nanny who stabbed two young children to death in ​October ​2012. Yoselyn Ortega, 53, killed the children in the bathtub of their Upper West Side apartment. Ortega used two kitchen knives in her attack on the helpless children. Lucia suffered defensive wounds from bravely trying to fight her off. She was stabbed multiple times in the stomach and neck, and Leo was stabbed twice in the neck.
A ​police ​source said​ at the time​: "They both suffered. They bled out. The little girl tried to protect herself." Ortega told investigators that Lucia tried to fight back before she first stabbed her. She then killed her brother using at least two knives​. Ortega said she had hurt the children because she was angry that the parents had cut her hours and forced her to act as a cleaning woman.
Their unsuspecting mom, Marina Krim, arrived home a short time later. She walked into the bathroom and found her babies lying in the tub fully clothed with stab wounds on their bodies. Their sibling Nessie (then 3) was at a swimming lesson when Ortega slaughtered her siblings. Ortega cut her own thro​​at in a botched suicide attempt.
Justice Gregory Carro offered ​Ortega 30 years to life in prison in exchange for her guilty plea to the shocking murder​s​ of Lucia Krim, 6, and Leo Krim, 2​. The judge made the plea offer despite the fact the children's parents are ready and willing to testify against her​​.​ The sentence is the minimum for the two murder counts.
Ortega rejected the deal through her attorney. Her defense attorney said, "The defendant does not wish to accept that at this time." The deal would have made her eligible for parole by age 80. Ortega wore her usually unruly hair freshly straightened. She showed no emotional or facial expressions. The defense strategy has not been disclosed. However, Ortega's lawyers previously filed notice of a possible psychiatric defense.
The stunning offer was made over the objection of prosecutor ADA Stuart Silbergs. He argued, "The People believe the only appropriate sentence is life without parole." The family is behind that, the family will testify, the family does not want that to be the disposition in this case and in their words they want her never to be out."
---
Nanny Madness!
Posted: November 1, 2012 - Updated: November 8, 2012
New York
-- On Thursday, Manhattan nanny Yoselyn Ortega, was arraigned from her hospital bed, accused of killing two children in her care, a media source reports. She was hospitalized after allegedly stabbing to death Lucia Krim, 6, and Leo Krim, 2, and then turning the knife on herself. On the afternoon of Oct. 25, Ortega, 50, reportedly had plans to meet with the children's mother, Marina Krim, and her daughter Nessie, 3, at a dance lesson for Lucia. When Ortega and the two children did not show up, Marina and Nessie returned to their Upper West Side Apartment at about 5:30 p.m., where they discovered Lucia and Leo dying in the bathtub from stab wounds. Ortega was on the floor nearby. The children were rushed to St. Luke's Hospital, where they were pronounced dead. The nanny was intubated at Weill Cornell Medical Center and placed into a medically induced coma, but woke from it on Oct. 28.
A media source reports that Ortega's sister, Celia, who referred the accused killer to the Krim family, said "I would like to die. I would give my life for the children to come back."
Posted: October 23, 2012 - Updated: November 7, 2012
New York
-- Yoselyn Ortega, the nanny accused of murdering two children in a Manhattan apartment bathtub Oct. 25, claims she had issues with their mom, Marina Krim. Media sources reported Tuesday that the former NYC nanny was interviewed by authorities Saturday where she's still being treated at a New York hospital. According to law enforcement, Ortega claimed that she and Marina were having "a lot of strain in the days leading up to the murders of little Leo and his older sister, Lucia."
Law enforcement officials elaborated on the nanny's story of the events leading up to the murders. "The detectives were amazed at how cavalier Yoselyn was during parts of her interrogation," the source said. "Yoselyn complained that she thought she should of been making more money and that she was being underpaid for additional duties than what she signed up for. When Yoselyn began working for the Krims they also had a housekeeper and Yoselyn said that she didn't like the way that Marina spoke to her."
According to Detectives, It was obvious Yoselyn was trying to portray Marina Krim in a bad light. Ortega's story isn't convincing detectives because the source added that "it just doesn't line up with interviews they have conducted with other people as part of the investigation. Marina was and is a very loving mother, who went out of her way to make Yoselyn feel like a part of the family."
Marina discovered her two young children stabbed to death in a bathtub when she returned home Oct. 25. Yoselyn Ortega also stabbed herself. The 50-year-old nanny is being charged with first-degree murder of Leo, 2, and Lucia, 6.
Posted: October 25, 2012
New York
-- Law enforcement officials say there is little, if any, doubt that Yoselyn Ortega, 50, a nanny for three children in Manhattan, fatally stabbed two of those children inside their Upper West Side apartment. Ms. Ortega still had not been charged. According to police investigators, the reason was not lack of evidence.
Yoselyn Ortega (
pictured left
) is in a critical condition with self-inflicted stab wounds to her neck, say police. Ms. Ortega, who stabbed herself in the throat and slashed her wrists with a kitchen knife, according to the police, remained hospitalized on Saturday evening. She was conscious but intubated and unable to talk. Therefore, investigators could not question her, said Paul J. Browne, the chief spokesman for the Police Department. "We wouldn't charge a hospitalized suspect under these circumstances until an interview was conducted after consulting with doctors on the subject's condition," Mr. Browne wrote in an e-mail on Saturday. "Obviously an interview can't take place when somebody's intubated." According to police, Ms. Ortega began stabbing herself as the mother entered the bathroom and began screaming when she saw the children in the bathtub. "We initially thought it was, it had already been done, but now information is coming out that she did it as the mother entered the room," Commissioner Kelly said on Friday.
On Thursday about 3:15 p.m., Mrs. Krim left her apartment to take her 3-year-old daughter, Nessie, to a swimming lesson at a pool on Amsterdam Avenue. When Mrs. Krim returned home with her three-year-old, Nessie, on Thursday afternoon the flat was dark and she thought the nanny had taken her other two children out, Police Commissioner Raymond Kelly said. Mrs. Krim went downstairs to ask the doorman of the building whether he had seen them leave, but he said no, Commissioner Kelly added. The plan was for Mrs. Krim to later meet up with Ms. Ortega and her other two children, Lucia and Leo, at a dance studio on West 68th Street, where Lucia had a lesson. Mrs. Krim arrived at the studio about 4:45 p.m., but they were not there.
Thinking she missed them, Mrs. Krim returned to her Manhattan flat to find two-year-old Leo and six-year-old Lucia in the bath. As Mrs. Krim walked into the bathroom she saw Ms. Ortega plunging a kitchen knife into her throat; Leo and Lucia were already dead in the bathtub, the police added. A spokeswoman for the Office of the Chief Medical Examiner, Dr. Charles S. Hirsch, said Lucia had died of "multiple stab and incise wounds," and Leo of "incise wounds of the neck." They had been clothed, a law enforcement official said, suggesting that Ms. Ortega had not been bathing the children.
According to a neighbor, Rima Starr, a music therapist who lives on the same floor as the Krim family, she heard screams coming from the flat at around 17:30 (21:30 GMT), media sources reported. "There was some kind of screaming about: 'You slit her throat!'"
After the police arrived, Ms. Starr said Mrs. Krim was in the building's lobby crying and screaming hysterically, and clutching her surviving child. "It was horrible," Ms Starr said. Another neighbour, Sandy Marcus, described the mother as "inconsolable, hysterical, frantic", media sources reported.
The children's father, CNBC digital media executive Kevin Krim, was informed by police of the situation as he arrived at the airport on his way home from a business trip. On a Friday conference call, chief executive Brian Roberts, of CNBC's parent company, expressed his condolences to the Krim family and said the company would do "everything we can to support the family in their awful time". Mr. Krim's father, William Krim, 74, said the parents had not returned to their apartment. "I don't know if they ever will," he said. "I don't know if I could."
Toxicology tests on Ms. Ortega came back negative for narcotics and alcohol, a law enforcement official said Saturday. On Friday, investigators searched Ms. Ortega's Hamilton Heights apartment. The authorities remain mystified over the motive. Browne, the chief police spokesman, said family members had told detectives that Ms. Ortega "over the last couple of months was not herself." A law enforcement official said Ms. Ortega had had no previous brushes with the law, nor have detectives learned of any tensions in her relationship with the Krims.
Charlotte Friedman, a retiree who lives in the Krims' building, may have been the last person to see the children alive. She did not know the members of the family, but would periodically bump into them. Around 5 p.m. on Thursday, she said, she entered the elevator, heading for her seventh-floor apartment, at the same time as the nanny and the children. She asked the girl if she had been on a play date. The child replied that she had been dancing. Ms. Friedman described the girl as "happy, happy, happy." The times she had encountered Ms. Ortega, she found her cold. There in the elevator, she said, the nanny smiled but said nothing. And then, she and the children got off on the second floor.
For about 30 years, according to neighbors, Ms. Ortega has lived in a six-story tenement building at 610 Riverside Drive in the Hamilton Heights neighborhood in Upper Manhattan. Yoselyn Ortega's home was an overcrowded tenement that she yearned to leave. She shared the apartment with her teenage son, a sister and a niece, and roamed the halls selling cheap cosmetics and jewelry for extra money. She had been forced to relinquish a new apartment for her and her son and move back. Before the nanny job, they said, she had worked in factories and as a cleaning lady. A neighbor said the sister she lived with was a taxi driver.
This year, Maria Lajara, 41, a friend who lives in the building, said Ms. Ortega had stopped by to tell her how happy she was that she had found a new apartment in the Bronx for herself and her son. She said that Ms. Ortega had conveyed how much she loved working for the Krims and that she was paid and treated well. Also this year, she said, the Krims had given Ms. Ortega an Ann Taylor jacket as a gift. Within the past few months, Ms. Ortega returned to live with her sister. Fernando Mercado, the superintendent of the building on Riverside Drive, said she had been renting the Bronx apartment from an acquaintance who moved to the Dominican Republic. But the tenant returned and threw out Ms. Ortega. "She spent a lot of money on the Bronx apartment," Mr. Mercado said of Ms. Ortega.
Her building superintendent, Fernando Mercado, described her as a "very nice woman" who seemed to be "very stable", media sources reported. Relatives of Ms. Ortega told investigators that she had not seemed herself lately and that she had sought help from a mental health professional; Ms. Ortega, 50, was also burdened with financial woes, the police have said. A woman had chiseled her on a debt. Neighbors found her sulky and remote. She seemed to be losing weight.
Juan Pozo, 67, a car service driver who used to rent a room in her apartment, said he spoke to her sister on Friday, who told him that Ms. Ortega had not been feeling well lately, "that she felt like she was losing her mind." She was unraveling. He said the family had taken her to see a psychologist, an account shared by others, including the police.
Nannies who work near one another often form social networks, setting up joint play dates or meeting at playgrounds. But most other nannies in the Krim building said they were unfamiliar with Ms. Ortega. One nanny, Terla Duran, 35, said she did not know Ms. Ortega, but a friend who is a nanny did. "Not many of us knew her; they say she was very strange," Ms. Duran said. "She spent most of her time locked up inside the apartment."
Mrs. Krim lovingly chronicled her children's upbringing in a blog, Life with the Little Krim Kids, which has now been taken offline. One news agency says that in a February blog entry, Mrs. Krim wrote about visiting their nanny's family in the Dominican Republic. It is not clear if the person she refers to is the woman found wounded in the Manhattan apartment. Ms. Ortega, who the police said was a naturalized American citizen from the Dominican Republic, had worked for the Krims for about two years. She had been referred by another family, the police said, and did not come through an agency, which customarily does background checks. According to Mr. Krim's parents, Ms. Ortega was hired about six months after the Krims came to New York. They did not know what vetting the couple did.
---
Cold in Philly
Posted: 4:13 AM EDT, Tue April 30, 2013 - Updated 4:40 AM PDT, Tue April 30, 2013
Philadelphia, PA (WCJB)
-- Christina Regusters, a Philadelphia woman was indicted this week on accusations of abducting a 5-year-old girl from her school by posing as her mother. She then allegedly raped her and left her barely clothed and crying at a playground. Regusters was charged Monday with aggravated assault, kidnapping, involuntary deviate sexual intercourse and several other offenses. The abduction spurred a massive search. Officers searched house to house. The city offered a $10,000 reward. But as night fell that on that fateful Monday, the efforts to find the girl proved fruitless.
The little girl's ordeal began January 14, 2013, when a woman wearing a burqa -- a head-to-toe covered garment with a slit for the eyes -- went to a West Philadelphia school shortly after classes started and scribbled her name on a sign-in sheet, police said. The woman did not show identification but said she was the child's mother and wanted to take her out for breakfast. She then proceeded to the child's classroom and asked for the girl by name.
The girl was taken to a nearby house. Once inside the home, authorities say, the girl was told to remove her clothing and was given a black T-shirt to wear. She was blindfolded and forced to hide under a bed, they said. At some point, the girl, now 6, was sexually assaulted, police say.
The next morning, a sanitation worker walking to his workplace near a city park heard a young girl's pleading voice. "When I got closer, it sounded clear: 'Help, help,'" the worker, Nelson Mandela Myers, said at a January news conference. "When I saw her under the slide, I was shocked," he said. "She was there by herself and only had a shirt on." Myers alerted police. He received the reward.
Regusters was arrested the next month. She worked at a daycare that the girl attended, her lawyer told media sources. But, he said, Regusters was not a "major participant" in the incident -- but did not elaborate.
The abduction raised questions about the Philadelphia's school district protocol. Policy requires anyone signing out a student to go to the main office and provide identification that matches a list of approved individuals, school officials said. "It's disturbing that an adult is able to walk into a classroom and have the teacher release the child without knowing who the adult is," Fernando Gallard, a school district spokesman said at the time.
The family attorney says more people need to be charged. "We look forward to the day when all those involved in this heinous crime against an innocent, precious child will be brought to justice," he said.
Duplicity!
Posted: December 12, 2012 - Updated: 06:31 PM PST
California
-- Rachel Buffett (
pictured above, center
) the California actress who is accused of helping her ex-fiance Dan Wozniak cover up an alleged double-murder, says she was duped, and her only crime was falling for the wrong man. "I'm innocent," Buffett told media sources Tuesday. "It was like the person I loved never really existed." Police say the Long Beach, Calif., actress, 25, wasn't tricked at all, and not only knew the real Wozniak, who is charged with killing two friends in an attempted money-making plan, but that she was an accessory, covering up the crime. Wozniak's neighbors Sam Herr, 26, and Julie Kibuishi, 23, were killed in the spring of 2010, when Buffett and Wozniak were community theatre actors starring in the musical "Nine."
Police say on the same day the couple performed in the play, Wozniak lured college student Herr, who had recently returned from a tour in Afghanistan, into the theater and shot him. Wozniak then allegedly dismembered the body. Prosecutors say that the motive for the killing was to steal Herr's savings account.
Buffett is going public, saying the only thing she's guilty of was falling in love with the wrong man. "It's hard to eat when you're stomach is in knots," Buffett said. "Do I have just a horrible judgment of character?" she asked. Wozniak, 28, is in jail on two felony counts of special circumstances murder, while Buffett is out on $1 million bail after she was taken into custody Nov. 20 on suspicion of being an accessory to murder after the fact, media sources reported. Wozniak, who is facing a possible death sentence, has pleaded not guilty.
On the night of the killings, Herr's father went to his son's apartment, where he found the body of Kibuishi, a friend and classmate of Herr's. She had also been shot, and there was evidence of a sexual assault. Authorities say Wozniak attempted to make it look like Herr had shot Kibuishi, and then killed himself. It was when cash disappeared from Sam Herr's bank account that police traced it back to Wozniak. "He took away my best friend, my son," Steven Herr, Samuel's father, told media sources. "Every father out there listening to this absolutely knows how I feel. Do I believe she is part of this?" he asked. "Absolutely."
It's unclear when they will go to trial.
A Toddler Monster!
Posted: Sun. Nov. 11, 2012, 4:20 AM - Updated: Wed. Dec. 5, 2012, 12:00 AM PDT
Westchester County, New York
--
Anne Franklin, 26, appears in court on Dec. 10, 1993 to plead guilty to first-degree manslaughter, admitting she fatally injured 10-month-old Kieran Dunne by throwing him to the floor.
David Dunne and Peggy Leahy were married there in 1985, after graduating from Boston College. By May 3, 1992, when their son Kieran was born, Dunne was an associate with the brokerage firm Bear Stearns, and his wife was a human resources manager with The New York Times.
Peggy Dunne thought she had found the best baby-sitter in Westchester County. She hired Ann Franklin in July 1992 by placing a classified ad in the Irish Echo, the weekly that served as New York's nanny clearinghouse. Nanny nightmares made news even then, and the Dunnes attempted due diligence before they hired Franklin. It wasn't easy in that era. They spoke with her reference, who gave a glowing recommendation about Franklin's loving touch as a nanny. They went so far as to visit the local police, to find out whether Franklin was a criminal. Cops turned them away. "They said we had no right to that information," Peggy Dunne later said. So they hired Franklin as a live-out nanny, working weekdays while the Dunnes were in the city.
Franklin, 25, was the auburn-haired daughter of Irish immigrants. She lived with her big family in Rye, just a mile from Dunne and her husband, David. The Franklins and Dunnes were members of the same Catholic parish, Church of the Resurrection in Rye. She was tender with blond, blue-eyed Kieran, and the Dunnes admired her zest for life. She was funny, loved music (especially the Grateful Dead) and had a knack for painting. It seemed like a good fit. However, on Jan. 22, 1993, six months into Franklin's employment, the Dunnes arrived home from work to find bruises on Kieran's face. She could not explain the marks. Three weeks later, on Feb. 11, fresh facial bruises appeared. A relative who stopped by that day said she was certain the marks came from slapping. The next day, David Dunne discussed the bruises with his son's pediatrician, who offered that the marks did not seem to be indicators of abuse.
On Feb. 25, Westchester police were summoned to the Dunne home via 911. Franklin was home alone with Kieran. She said she was playing with the boy on the floor when he suddenly went limp. He was rushed to a hospital, already comatose. Franklin told the mother that she was flummoxed. She insisted, "Peggy, I swear to you nothing happened." However, a medical examination told a different story. Doctors found that the boy's skull had been crushed. Blood flooded his brain, inducing swelling. He spent a week on life support, but his condition was hopeless. His heartbroken parents pulled the plug.
On April 14, Franklin was arrested and charged with second-degree murder. She continued to claim innocence, and her family hired a private eye to scare up other suspects. But Rye police Detective Pat Spacavento, the lead investigator, told the Daily News, "This girl did it. There is no doubt." He surmised that she "went over the edge." Cops conducted a belated background check. It turned out that her nanny reference was a childless personal friend. Franklin had been collared for stealing clothing, money and jewelry while employed at a Nanuet shop. She failed to appear in court, then quickly pleaded guilty to petit larceny after Kieran Dunne died. Police also learned that she had given a false first name and birthdate — those of a younger sister — when she was initially questioned about the boy's death, apparently to hide from the Nanuet warrant.
When a judge ruled that photographs showing the boy's earlier bruises could be used as evidence at trial, Franklin had a change of heart and grabbed a plea deal to first-degree manslaughter. The Dunnes consented to the deal only if Franklin agreed to describe how she had hurt the child. So 51 weeks after the boy died, she stood in court before his parents and admitted she hurled Kieran 6 feet across the room when he pulled her hair.
David Dunne later said, "It's some semblance of relief, I guess, to hear how she killed our son." Franklin said she was "wholeheartedly sorry," but Dunne was not in a forgiving mood. "Kieran is an angel in heaven," he said. "Ann, your hell is starting today." She was sentenced to up to 25 years at Bedford Hills, though she was eligible to apply for parole after just eight.
The Dunnes advocated for "Kieran's Law," which authorizes parents to request FBI background checks on prospective nannies. Then-Gov. George Pataki signed the law in 1998, and other states have followed New York's lead. Peggy Dunne attended the bill's signing ceremony. By then, she and her husband had three more children, all born after Kieran's death. Nanny referral agencies also now routinely conduct criminal checks.
"We thought we knew her. She went to our church. She lived in our community. . . .You can never be too careful," Peggy Dunne told reporters. "Even the petit theft would have been enough to let us know she placed herself above the law. We would not have hired her."
Ann Franklin was locked up well beyond her minimum sentence. Denied parole several times, she was released on March 2, 2010, at the age of 42 years old. Her freedom came one day before the 17th anniversary of Kieran Dunne's death.
Naperville Nanny!
Posted: 9:26 AM EDT, Fri November 2, 2012 - Updated 7:57 PM PST, Wed. November 7, 2012
Naperville, Illinois
-- A Chicago-area woman has been charged with killing her 5-year-old son and a 7-year-old girl as she babysat them, allegedly stabbing each dozens of times in a bedroom this week as they pleaded for their lives, authorities say. Elzbieta Plackowska, 40, of Naperville, Illinois, allegedly told police she instructed her son Justin Plackowska and the girl, Olivia Dworakowski, to kneel and pray before she fatally stabbed them and two dogs at the girl's home on Tuesday evening, Naperville police said.
"She began stabbing her son Justin and told him he was going to heaven tonight," DuPage County prosecutor Bob Berlin told reporters Thursday, citing Plackowska's alleged statements to police. "He pleaded for his life and told her to stop, but she continued stabbing him until he was dead." Plackowska -- charged Thursday with two counts of first-degree murder -- allegedly gave investigators a number of reasons why she killed the children, the most recent of which was that she was upset with her husband and wanted to cause him pain, according to police. Plackowska was being held Thursday without opportunity for bail. If convicted, she would face a mandatory sentence of life in prison with no possibility of parole.
Police officers found the children's bodies in Olivia's home Tuesday night after Elzbieta Plackowska, covered in blood, arrived at a nearby friend's house and claimed she had been robbed, police said. The friend called police. Around the same time, Olivia's mother called police to say she had come home from work and couldn't enter the house because there was a strange lock on the door, and that she couldn't find Plackowska or the children, Berlin said. Officers forced entry into the home and "walked into a scene of unimaginable horror," finding the bodies on the floor of the master bedroom, Berlin said.
Investigators said Plackowska offered several explanations, including that she believed an intruder killed the children, police said. Later, she told police that the children had evil inside them and she needed to drive the devil out, authorities said. Plackowska told investigators that she told the children to get ready for bed, and the kids entered the master bedroom, Berlin said. Plackowska said she then went to the kitchen, took two knives, entered the bedroom and told the children to kneel on the floor and pray, according to Berlin. She told police she stabbed Justin repeatedly, and then stabbed Olivia because Olivia saw her attacking Justin, according to Berlin. She said Olivia, like Justin, pleaded for her life, Berlin said. Police said Justin was stabbed about 100 times, and Olivia about 50 times. "She did not express any remorse," Berlin said.
"She ultimately admitted that she had lied to the police in her earlier statements and stated she was angry with her husband," Berlin said. Plackowska told police she was upset with her husband in part because he was gone most days, working as a truck driver, and that she felt he didn't treat her as she deserved.
Naperville Police Chief Bob Marshall told reporters that the "senseless taking of the lives of these two children defies logic, and our community is grieving." In all my years of law enforcement, this is the most gruesome and horrific crime scene that I have seen," Marshall said at the news conference.
Plackowska is awaiting a November 21 arraignment. Media attempts to reach lawyer, a DuPage County public defender representing Plackowska, weren't immediately successful.
Sandy Storms!
Posted: Nov 2, 2012 - Updated: November 7, 2012
Staten Island, NY
- The bodies of two Staten Island boys, swept away by raging flood waters from Hurricane Sandy were recovered on Thursday. On Monday, Glenda Moore was taking her two children to the home of a relative prior to going to her nursing job. A sudden surge of water slammed into the family's SUV, forcing the vehicle off the roadway and into a marshy area. Moore managed to free her two children, 2-year old Brandon, and 4-year-old Connor, clinging to them as waves of water continued to batter them.
Moore claims she knocked on the door of an adjacent home, asking the homeowner to let her and her children in, but the homeowner refused. Moore also claims she took a flower pot and tried to knock out a window to gain entry into the house, all the while still clinging to her two boys. According to Moore a rush of water struck her, ripping the children out of her arms.
Moore's sister told the media sources:
"She was holding onto them, and the waves just kept coming and crashing and they were under. It went over their heads … She had them in her arms, and a wave came and swept them out of her arms. They're the most beautiful children ever, one's a redhead, the other a dirty blonde."
According to Moore's sister (Moore began going door to door, banging and begging for help):
"They answered the door and said, 'I don't know you. I'm not going to help you. My sister's like 5-foot-3, 130 pounds. She looks like a little girl. She's going to come to you and you're going to slam the door in her face and say, 'I don't know you, I can't help you'?'"
Moore sought shelter on a front porch and waited out the storm. When Moore saw a passing emergency vehicle around 7:30 a.m. Tuesday morning, she began desperately trying to flag them down. After telling emergency officials what had happened, police immediately launched a search for the missing boys. Despite suffering from hypothermia, Moore assisted in the search. According to the media sources, the bodies of the two young boys were found at the end of a dead end street.
CNN spoke with the owner of the house where Moore said she sought shelter for herself and her two children. The homeowner denied that Moore ever knocked on his door. Instead, he claims a man broke out his back door and told the owner to come outside. When told that the two children had died, the homeowner said:
"It's unfortunate. She shouldn't have been out though. You know, it's one of those things."
School Days!
Posted: October 23, 2012 - Updated: November 7, 2012
Conrad, Iowa
-- The BCLUW school district in Conrad, Iowa got an anonymous tip that a woman going by the name of Paula Pace was actually Paula Baniszewski (
pictured above, center
) a woman convicted of manslaughter for her involvement in a gruesome child murder back in 1965. Pace a.k.a Baniszewski, had been working at the district for 14 years when the anonymous tip came in. She's now been suspended from the job. How was a woman convicted of such a heinous crime allowed to spend her days working with children?
The murder Baniszewski was involved in was big news back in the day, and details are plastered all over the Internet. Even 14 years ago, we had the Internet, people. And this case is pretty well documented. Apparently Paula was 17 at the time and living with her mother, Gertrude, and several siblings. Gertrude, who was nicknamed the "Torture Mother," had also taken in two young teenagers, Jenny and Sylvia Likens. It was Sylvia Likens' murder that would send Gertrude to jail for nearly 20 years. Internet accounts of the murder are pretty gruesome. They say not only were Gertrude and Paula involved, but so were other kids in the family and other kids in the neighborhood. Sixteen-year-old Sylvia suffered everything from cigarette burns and having her chest tattooed with the word "prostitute" to being tied to a bed and being starved and beaten.
Paula was sent to prison, from which she escaped, adding to her time. She eventually got out in the mid-1970s. One Internet account refers to rumors that she had changed her name and was living on a farm in Iowa. Apparently they weren't that far off.
Information regarding the crime was readily available on the Internet. How was a school district caught off guard? If such a brutal, brutal crime can be simply forgotten, what else are people moving past while they walk among us, swiping our credit card at the local grocery store or pushing our kids on the swings?
1st Degree Hatred!
Posted: 12/10/2012 12:10:54 PM PST - Updated: 12/10/2012 02:52:43 PM PST
OAKLAND, CA
-- Giselle Esteban sat emotionless, staring straight ahead Monday morning as an Alameda County Superior Court judge pronounced a punishment that could leave the convicted killer of her one-time best friend in prison until she dies. Esteban, 28, of Union City, struck a similar emotionless empty stare as Krystine Dinh spoke of the now-unfulfilled dreams of the future she and her cousin Michelle Le, 26, once shared. She failed to shed a tear as Le's brother Michael Le broke down crying as he described the day his sister's bones were found barely buried under a pile of vegetation in a secluded area of Sunol.
"No where have I seen or heard any hint of remorse," Judge Jon Rolefson said of Esteban.
Esteban will now have at least 25 years, and most likely longer, to think about her crime as she sits in prison for killing nursing student Michelle Le in a jealousy-fueled rage because she believed that Le was having an affair with Esteban's former boyfriend and father of her child. Esteban and Le were best friends when they grew up in San Diego.
Less than two months after a jury found Esteban guilty of the crime despite a cause of death, Rolefson brought a small sense of closure to Le's family and friends as he sent her killer to prison for 25 years to life.
"You may have taken away her life but not her legacy," Dinh said to Esteban during a sentencing hearing. "The verdict will never bring her back, but we will be able to breath a little easier knowing her murderer is behind bars."
A jury found Esteban guilty of first-degree murder after hearing evidence that showed Esteban took extraordinary efforts to find Le, stake out her workplace and then plan a sneak attack in a parking garage at the Kaiser Medical Center in Hayward.
Le, who lived in San Mateo, was initially considered a missing person when she failed to report back to work after taking a break on May 27, 2011, but Hayward police soon determined that she was murdered and pegged Esteban as the killer.
Evidence presented during the murder trial proved that Esteban made endless death threats to Le and Esteban's former boyfriend Scott Marasigan, who was also friends with Le. Esteban believed that Le and Marasigan were having an affair and feared that Le was going to destroy any chance of Esteban and Marasigan getting back together.
Esteban's attorney, Andrea Auer, admitted during the trial that her client killed Le but said the killing was, at most, a manslaughter sparked by a "heat of passion."
The jury felt otherwise as it was convinced that Esteban's endless threats, months of planning and nonchalant attitude after the killing proved it was premeditated.
Dinh said Esteban's defense tactic was offensive.
"It felt like (you were) spitting in Michelle's face, it felt like (you were) spitting in our face," Dinh said.
Michael Le said Esteban's attitude after Michelle Le was killed and her demeanor throughout the legal proceedings proved that she probably still believes the killing was justified.
"Esteban didn't and will never care; in her mind she probably still believes murdering Michelle was justified," Michael Le said. "Michelle did nothing wrong, absolutely nothing."
Michael Le said he hopes parole boards in the future will read the letters he and his family wrote and never allow Esteban to be released.
"The injustice of letting her out will be like Michelle being murdered all over again," he said.
Posted: Oct. 29, 2012 12:10:54 PM PST - Updated: 12/11/2012 03:26:43 PM PST
OAKLAND, CA (WCJB)
-- For more than six years Giselle Esteban was obsessed with the unfounded belief that her ex-boyfriend and father of her daughter was having an affair with her one-time best friend Michelle Le.
It was an obsession that led Esteban to make death threats against her ex-boyfriend Scott Marasigan and Le.
It was an obsession that had Esteban spending months making extraordinary efforts to find Le's home address and to scour the Internet in search of ways to kill without being caught, evidence and testimony in Esteban's trial showed.
And, it was an obsession that finally led to Esteban killing Le, 26, in a Hayward hospital parking garage. On Monday, after four days of deliberations, a jury of six women and six men decided the deliberate way in which Esteban followed through on her obsession made the 28-year-old Union City woman guilty of first-degree murder. She will go to prison for, most likely, the rest of her life.
"We were just hoping and praying the jury would make the right call, and this is it," said Le's brother, Michael Le. "We feel that a tremendous burden has been lifted."
Michael Le, his father and other family members held hands in the front row of Judge Jon Rolefson's courtroom as the jury walked in and handed over it's verdict. When the clerk read the decision, several family members began to cry.
"I know Michelle is resting in peace knowing that justice is done," said her father, Son Le. "It's just so sad to have a loss like this."
Esteban showed no emotion as the verdict was read. She sat in her chair facing forward not looking at the jury.
Le was murdered on May 27, 2011, in the parking garage of the Kaiser Medical Center in Hayward as she walked to her car to retrieve some cold medicine in the middle of her shift training as a nurse. She was initially considered a missing person and her family spent months hoping to find her alive.
But Hayward police became suspicious of Esteban after Le's disappearance when investigators learned of the threats she had made and following suspicious answers she gave to many questions during an interview at her home about 24 hours after Le disappeared.
Yet, murder charges against Esteban were not filed until September 2011 as police conducted a thorough investigation that ruled out other suspects and provided deputy district attorney Butch Ford with enough evidence to prove first-degree murder without having a cause of death.
About 10 days after Esteban was charged with murder, Le's remains were found in a secluded area near the Pleasanton-Sunol border. A cause of death could not be determined because all that remained were bones.
Ford presented the jury with much of the evidence collected including surveillance videos that showed Esteban breaking into the administrative offices of a San Mateo university Le attended and walking into an Apple store after Le's disappearance where she convinced a worker to unlock Le's cell phone, which Esteban took after killing Le.
The evidence also included conversations Marasigan, 28, secretly recorded during which Esteban threatened his life and Le's and text messages he saved in which Esteban frequently cursed Le's name and accused her of ruining her relationship with Marasigan and her family.
During closing arguments, Ford called Esteban a sociopath who had one horrible goal: to kill Le.
"She hunted down Michelle and she killed her," Ford said after the verdict was read. "I'm just glad the jury did what was right. I'm just grateful."
Esteban's attorney, Andrea Auer, tried to convince the jury that the killing was manslaughter, done in a heat of passion after a conversation Esteban had with Le in the hospital parking garage.
But Esteban chose not to testify during the trial and the only evidence Auer had of Esteban's thoughts were the hundreds of text messages she had sent to Marasigan over the years.
Auer, who left the courtroom through a back hallway and declined to comment, never disputed the evidenced presented at trial against her client but asked the jury to view it differently than the prosecutor.
Auer said the evidence showed a woman becoming increasingly paranoid and emotionally distressed as she lost custody of her child and the relationship she had with Marasigan who, less than a year earlier, was sending her sexual text messages with promises of trying to mend their broken family.
Auer said her client blamed her troubles on Le and simply wanted to have a conversation with the nursing student when she tracked Le down in the parking garage. It was a conversation, Auer said, that went horribly wrong.
Esteban now faces at least 25 years to life in prison when she is sentenced on Dec. 10.
Improper English!
Posted: 08/17/2012 - Updated: 12/11/2012 4:01:05 AM PST
Texas
-- A Texas high school teacher and mother of three was sentenced today to five years behind bars after a jury found her guilty of having sex with five male students, four of whom she had group sex with while being videotaped. Brittni Colleps, 28 (
pictured above, center
) a former English teacher, was convicted of 16 counts of having improper relationships with students. The jury did not recommend a fine or community supervision. Since the young men were all 18 at the time, she was not charged with statutory rape.
Colleps's mother and husband both testified during the sentencing hearing after she was convicted. Have mercy on her as someone who has done nothing wrong except in that time period," Shirley Bush, Colleps's mother, said in court. "Have mercy on her kids; they don't understand this. She's a generous person. When I went through cancer she was seven months pregnant and she shaved her head. She is a loving daughter, a loving wife, regardless of what happened in this situation."
One student testified during sentencing, telling the judge that he did not want to see Colleps go to jail. "I don't want to see her do jail time, probation is enough for me," said the man. He said he felt responsible for what had happened to Colleps.
Christopher Colleps, Brittni's husband, said that he was working to forgive his wife for what she did. Though the couple had engaged in legal group sex with other adults together, he felt wronged by her actions with her students, he said. "I'm asking you to give her probation. It's not my fault or her children's, and taking her away from us is punishing us," he said. "Brittni saved my life before I met her. I was doing bad things and when I met Brittni she gave me someone to love and care about."
Christopher Colleps said the couple's children had been staying with his sister for the past week. The couple told their children that their mother "did bad things and might need to go away." He said that the couple would work through Colleps' punishment together, whatever it was.
The case against Colleps has been filled with graphic testimony and cellphone video that allegedly showed Colleps having group sex with the four students in her home during April and May of 2011. The fifth student had a sexual encounter with Colleps on a separate occasion. The video was shown to the jury this week.
Prosecutors said the group sex occurred while her children and husband, an Army specialist, were away. During the trial, students from Kennednale High School, where she taught and coached sports, testified about how the relationships began. One of those students said his relationship began with an innocent text message. "Hey… It's Coach Colleps. Do you know what time the baseball game starts?" Soon after that the student said that he and Colleps were exchanging almost 100 texts a day. The prosecutor said that the relationship progressed into explicit text messages and then an agreement to meet for sex.
One of the young men she was accused of sleeping with publicly stated that she didn't commit a crime. "She said that she craved, that I had something that she wanted," said another.
The men were not identified during the trial.
Gross Impositions!
Posted: October 18, 2012 - 1:32 pm EDT - Updated: October 21, 2012 - 4:40 am PDT

RANCHO CUCAMONGA, Calif.
— A Southern California woman charged with killing and dismembering her ex-boyfriend and stashing body parts in residential areas told a police officer the slaying was in revenge for raping her. Carmen Montelongo
(pictured left)
who also uses the name Montenegro, was arrested last year as she pushed a 30-gallon trash bin containing parts of 63-year-old Samuel Wiggins Jr. down an Ontario street. The man's head and arms were later found in two large flower pots at a relative's home in Bell Gardens. Montelongo has pleaded not guilty to first-degree murder. During Wednesday's preliminary hearing, Ontario police Officer Donald Mitchell testified that Montelongo told him the body parts in the trash bin belonged to the man who raped her.
After three days of graphic testimony surrounding the slaying and dismemberment of the Diamond Bar man, a judge ruled Thursday, Oct. 18th, that Montelongo will be tried in the case. West Valley Superior Court Judge Stephan Saleson said there was enough evidence to try Montelongo, 45, of Riverside for the killing of her ex-boyfriend, Samuel Wiggins. Montelongo's defense attorney asked the court not to hold Montelongo to answer to a murder charge. The attorney said there was no evidence that Montelongo was the killer or that the murder weapon had been found or connected to her.
Deputy District Attorney Erica Gallegos said there was substantial evidence of motive both before and after the disposal of the body. Gallegos said Montelongo was taking financial advantage of the victim and had access to his house and to a knife missing from his home. "She is covering up the murder that she committed. There is substantial evidence to that," Gallegos said.
Montelongo was arrested May 29, 2011, after allegedly wheeling a trash can with a dismembered human body from a residence on North Holmes Avenue in Ontario. Officials said Montelongo had exhumed the remains of Wiggins from the backyard. Family members said they believe she buried Wiggins' body there a month earlier during what she said was a gardening project. Wiggins' head and arms were found four days later in large flower pots at a home in Bell Gardens rented by Montelongo's cousin.
Lead investigator Al Parra, a detective with the Ontario Police Department, testified Thursday about the body parts that were discovered last year. In June 2011, Parra said he went to the Bell Gardens home and examined the potted plants, which were in five-gallon containers and had young plants and fertilizer in them. "The plants hadn't been in there long," he testified. When he dumped one of the potted plants over, he found two decomposed human arms, Parra said.
Police officers called coroner's officials, who responded and found a decomposed human head inside the second potted plant. After examining the body parts, officials said they also found what they believed to be two legs and an arm that appeared to have been sawed off by a chainsaw. A chest also appeared to have stab wounds, and 20 similar stab wounds were found in the back and several ribs were broken, Parra testified.
Longhorn Steak Knives!
Posted on: 5:11 pm, March 29, 2012 - Updated: 7:11 pm PDT, April 12, 2012
NEWTON, N.C. (WCJB)
- A pair of 16-year-old girls accused of killing a cab driver had their first court appearance on Thursday. The local media reported that Emily Katherine Starnes
(pictured right)
and Consandra Nicole Tyree
(pictured left)
have been charged with murder and other crimes in a robbery that ended in the death of Hickory cab driver Adam Williams on Aug. 23, 2011. The teenage girls took turns standing before a Superior Court judge in a Newton courtroom as they began a string of court hearings expected to develop into a murder trial. Starnes and Tyree were arrested on March 24. Two young men were also arrested and charged with murder for Williams' slaying along with the girls. A third man is also charged with being an accessory after the fact.
The night of the alleged murder, Williams had been dispatched to a Fuddruckers restaurant parking lot at about 10:30 p.m. The cab driver was attacked and stabbed shortly after he arrived by the accused. He struggled to the door of the Longhorn Steakhouse while bleeding from slashes to his face and throat. Employees called an ambulance, which took Williams to Frye Regional Medical Center. This is where he was pronounced dead.
Starnes said little as Judge Nathaniel Poovey told her she was facing life in prison on her murder charge. The newspaper reports the teen faces an additional 23 years and 10 months in prison if convicted of robbery with a dangerous weapon and conspiracy to commit robbery with a dangerous weapon. Tyree also faces the same charges. Both girls were also charged with obstruction of justice in October after Hickory police decided the teens had been dishonest when questioned about Williams' murder. Tyree nodded and reportedly mumbled answers to the judge's questions about whether she understood the charges against her. When Poovey asked if she wanted a court appointed attorney to represent her on her murder charges she mumbled a nearly inaudible, "I suppose."
Williams' sister, Stephanie Patrick got to the courtroom in time to see Tyree go before the judge. "She didn't look like she cared at all that my niece and nephew are without a father now," she said. "I hope they both get what's coming to them and they never see daylight for the rest of their lives."
Black Dalia!

!
Posted: July 17, 2011 - Updated: May 14, 2012 3:22:37 AM PST
"No one is going to be able to point a finger at me."



-- Dalia Dippolito, 28, recorded discussing (with friend Mohamed Shihadeh) the hiring a hitman to kill her husband.
Florida
-- Dalia Dippolito, 28, wiped away tears as her friends and family asked the judge for leniency. Her younger sister pleaded to have her "role model" back. Calling her "pure evil," and a "puppet master" who took advantage of a man who loved her, Judge Jeff Colbath sentenced Dalia Dippolito to 20 years in prison for hiring a hitman to kill her husband, Michael Dippolito, just six months after they got married.
Video Sequence
0:01 The jury's verdict 2:45 Bond revoked 6:02 Sentencing hearing: Dalia's sister testifies 10:25 Dalia's brother 13:17 Dalia's mother 22:52 Husband Michael Dippolito testifies 29:38 Dalia is sentenced 46:42 Michael Dippolito reacts to Dalia's sentence It was a twisted South Florida story of greed, money and a murder plot, all caught on tape. Working with police, the friend, Mohamed Shihadeh, set up a meeting for Dippolito with a "hitman" who was actually an undercover Boynton Beach police officer. Their conversation, too, was videotaped. "No one is going to be able to point a finger at me," Dippolito said on the recording. The tape shows the officer, Widy Jean, warning Dippolito that once their meeting ended, she wouldn't have an opportunity to change her mind about having her husband killed. "There's no changing, no, like there's no changing," Dippolito replied. "I'm positive, like 5,000 percent sure." After the sentencing Michael Dippolito said, "I'm just very glad it's over.... I wish we were never here, and as far as the sentencing, I'm five thousand percent happy with it."
Post-Conviction Bond (9-13-11)
Boynton Beach, Florida
-- Dalia Dippolito, the Florida newlywed convicted of hiring a hitman to kill her husband, has been released from jail on a $500,000 bond. Dippolito, 29, walked out of the Palm Beach County Jail today and went to her mother's Boynton Beach home, where she will be on house arrest pending an appeal of her trial.
Serving post-conviction house arrest while waiting out an appeal to the 20-year sentence, Dalia is now keeping herself busy ... putting together a cookbook of her favorite recipes. Dalia tells media sources, she "poured [her] heart and soul into" the book -- which she describes as "a combination of cooking, health and nutrition, self-help, decorating and humor with a modern twist." Dippolito's attorney does not think his client received a fair trial because a key witness, Dippolito's former lover Mohamed Shihadeh, was allegedly unavailable to testify because he was arrested in Boca Raton for DUI. The appeal, however, won't happen anytime soon, the veteran attorney said.
Casey Anthony
A "Bombshell" Chronology!
March 04, 2013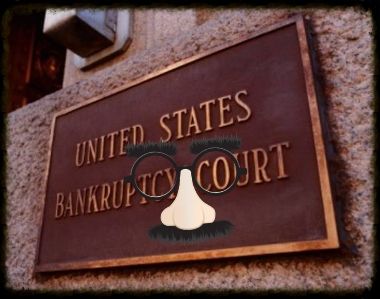 Tampa, Fla.
-- Casey Anthony is meeting with her creditors at a federal bankruptcy hearing in Tampa, Fla., today, her first public appearance since she was found not guilty of murdering her two-year-old daughter Caylee in 2011. The media reports that Anthony, dressed in black, arrived at the courthouse early this morning with her lawyer and rushed past the cameras and the media: "Anthony's hair was long and dark and she was wearing sunglasses, black heels and stockings and carrying a black hat."
Anthony filed for bankruptcy at the end of January, claiming about $1,000 in assets and $792,000 in debts. She owes nearly $500,000 to her former lawyer Jose Baez and $145,660 to the Orange County Sheriff's Office for investigative fees. Court documents say she is unemployed and has not reported any recent income.
Anthony also faces defamation lawsuits that could end up costing her as well. Zenaida Gonzalez says her reputation was damaged when she was interviewed by the police after Anthony claimed a woman named "Zanny the Nanny" was looking after Caylee when the girl disappeared. Roy Krunk, the meter reader who discovered the two-year-old's remains, is suing Anthony as well for making false statements about his involvement in the case. The suits could be dropped if Anthony proves she is bankrupt.
January 26, 2013 11:25 PM PST
DAYTONA BEACH, Fla.
- A Florida appellate court has set aside two of the four convictions Casey Anthony received for lying to detectives during the investigation into her missing 2-year-old daughter, Caylee.
Judges on the 5th District Court of Appeals agreed with Anthony's attorneys Friday that two of the charges constituted double jeopardy. "We cannot conclude that the Legislature intended to authorize separate punishment for each false statement made during a single interview," the judges said in their ruling.
The judges, however, ruled that the trial court was correct to allow Anthony's statements to detectives to be used during her murder trial.
Anthony's attorneys had argued that she was in police custody at the time she made the statements in question and hadn't been read her Miranda rights.
In July 2011, Anthony was acquitted of killing Caylee. Instead, jurors convicted her of four counts of lying to detectives, and her attorneys appealed those convictions.
January 25, 2013 12:25 PM
TAMPA, Fla.
-- Casey Anthony filed for bankruptcy in Florida on Friday, claiming about $1,100 in assets and $792,000 in liabilities. Court records show that Anthony, who was acquitted of killing her 2-year-old daughter Caylee in 2011, filed for Chapter 7 bankruptcy in federal court in Tampa. Court papers list Anthony as unemployed. An attorney for Anthony did not immediately respond to messages from media sources.
Her listed debts include $500,000 for attorney fees and costs for her criminal defense lawyer during the trial, Jose Baez; $145,660 for the Orange County Sheriff's office for a judgment covering investigative fees and costs; $68,540 for the Internal Revenue Service for taxes, interest and penalties; and $61,505 for the Florida Department of Law Enforcement for court costs.
The filing came on the same day that a Florida appellate court set aside two of the four convictions she faced for lying to detectives during the investigation into her missing daughter.
The filling also states that she is a defendant in several civil suits, including one brought by Zenaida Fernandez-Gonzalez for defamation in Orange County Circuit Court. Fernandez-Gonzalez claims she was damaged by Anthony telling detectives that a baby sitter by the same name kidnapped Caylee. The detectives were investigating the 2008 disappearance of the girl, who later was found dead. Anthony's attorney said details offered by Anthony did not match Fernandez-Gonzalez and clearly showed Anthony wasn't talking about her.
Anthony was acquitted of killing Caylee in 2011. Jurors convicted her of four counts of lying to detectives, and her attorneys appealed those convictions. Anthony was sentenced to time served for the misdemeanors.
She was sentenced to a year of probation after her release from jail for an unrelated case. For her protection, her whereabouts have been kept secret since she was released from state supervision last year.
Posted: 5:42 p.m. EST, November 26, 2012 - Updated: 6:56 a.m. PDT - Thursday, Dec. 6, 2012
George Anthony's attorney says his client has been vindicated by recent reporting about computer searches on the family computer.
Attorney Mark Lippman issued this statement Monday afternoon: "Recently a book was written which made libelous statements and raised baseless speculation about who performed computer searches relating to the term 'fool-proof suffocation.' This weekend it was discovered that this particular search term was never brought to the attention of the State Attorney's Office. Further this search was never brought out in the trial and was never discussed or disclosed to the Anthonys. However, while it is clearly more than an oversight, the trial is over and the Anthonys are continuing to move forward with their lives. The only finality that this newest information brings is that once again the evidence clearly vindicates George Anthony from any argument made by any party relating to his involvement with whatever happened to his granddaughter, Caylee Anthony."
The book, of course, is "Presumed Guilty" by Jose Baez, Casey Anthony's former attorney. In his opening statement at her trial, Baez alleged that George Anthony had sexually abused Casey, that Caylee had died of drowning in the family pool and that George disposed of the body.
WKMG-Channel 6 reporter Tony Pipitone started looking into fool-proof suffocation after reading Baez's book. Pipitone's reporting detailed that the Orange County Sheriff's Office hadn't look at all the searches on the Anthony family computer.
Baez is a guest on "Dr. Drew on Call" at 9 p.m. Monday (tonight) on HLN.
Posted on: 5:11 pm, March 29, 2012 - Updated: 7:11 pm PDT, April 12, 2012
(WCJB) Just over one year ago on July 5, 2011, Jose Baez stood beside his client, Casey Anthony, in a Florida courtroom and waited for a jury to announce her fate. The defense's theory of how Caylee died was that the little girl drowned in the family pool on June 16 while both Casey and her father, George Anthony, were at home. If found guilty of murdering her two-year-old daughter, Caylee, Anthony could face the death penalty. But she was spared. Just over three years after Caylee had disappeared, her mother was acquitted of murdering her.
Baez recently sat down with media sources to talk about what he calls "bombshell" evidence that was never revealed at trial. He writes about this "bombshell" evidence in his newly released book.
On June 16, 2008, the last day Caylee was seen alive, Baez says someone did a search on the Anthony family computer for "foolproof suffocation" and clicked onto a link for "venturing into the pro-suicide pit." Baez readily admits that it's impossible to put anyone specific at the computer, but, he wonders in the book, could the search have been done by George, who in January 2009 actually did attempt suicide? The search, according to Baez, was done at 1:50 p.m. - that's an hour after Casey left home, according to what George Anthony told police.
March 13, 2012
- Judge Lisa Munyon postpones Casey Anthony's civil trial in the defamation lawsuit filed by Zenaida Gonzales until Jan. 2, 2013.
January 5, 2012
- A Casey Anthony "diary" video surfaces on
Youtube
. In the video, Anthony talks about her newly acquired personal possessions and how happy she is to finally have things that belong to her. Anthony makes no mention of the murder trial or of Caylee. She says things are "looking up" and she expects to post many more video updates in the future. Her new lawyer, J. Cheney Mason, says the release of the video was "unauthorized" by Anthony and "inappropriate."
October 25, 2011
- A court releases the names of the jurors in Casey Anthony's trial for the first time since they acquitted her of murdering her 2-year-old daughter, Caylee.
October 8, 2011
- Casey Anthony, arriving at an undisclosed location wearing sunglasses and a baseball cap, is deposed for a civil lawsuit that accuses her of ruining the reputation of Zenaida Gonzalez.
---
From: Oct 29, 2012 2:00 AM – Nov 5, 2012 12:00 AM
---
---
«•
Thank you for visiting Corrupt Justice™. Enjoy our Free Movie Intermission! Don't forget to Bookmark Us & Tell A Friend! We're Global!
•»
---
Movie Intermission!
Facebook Torture Video
Full Video
---
Description:
Chicago, IL – Four Eighteen year old suspects identified as Tesfaye Cooper, Brittany Covington, Tanishia Covington, all of Chicago and Jordan Hill, of suburban Carpentersville, were charged with hate crimes Thursday. The charges are in connection to a video broadcast live on Facebook that showed a mentally disabled white man being beaten: taunted; threatened with a knife; and forced to drink from a toilet. The assault went on for hours. Chicago police later found the disoriented victim walking along a street. The four suspects can be heard on the video using profanities against white people and President-elect Donald Trump. The suspects are jailed without bond.
---
---