↓↓↓↓↓↓↓↓↓ Blog Post Starts Below ↓↓↓↓↓↓↓↓↓
---
Click on Banner to Sell Your Home(s)!
---
Top News Story!
Expunged!
POSTED: 07/27/2016 06:22:20 PM PDT | UPDATED: 07/28/2016 02:05:20 PM PDT



File photo: Former Santa Clara County Superior Court judge William Danser (Rick E. Martin/Bay Area News Group archives)

SARATOGA, CA -- William Richard Danser, a former Santa Clara County Superior Court judge convicted in a ticket-fixing scandal more than a decade ago, has died. He was 62.

Danser died at his home Tuesday, according to a statement issued by Presiding Judge Risë Pichon.

Danser served as a judge for nearly a decade, but he is perhaps best known for his own run-in with the law. In 2004, he was convicted of one felony and eight misdemeanors for providing preferential treatment to friends and some members of the San Jose Sharks and San Jose Earthquakes in his handling of 29 traffic-ticket cases and four DUI cases. Danser was banned for life from serving as a judge and eventually disbarred. But he succeeded in persuading the trial judge to reduce his felony to a misdemeanor in 2006.

Criminal defense attorney Sam J. Polverino recalled Danser as a bold judge who had the courage to follow his convictions even if others disagreed. The two met 35 years ago when Danser was working as a prosecutor and Polverino as a public defender.

"He did not calculate his decisions to try to please everyone," Polverino said. "He had no hidden agendas. To measure him by his flaws is a great disservice. Bill was a devoted father and husband who tried to do what was right. This is all we can ask of anyone as a judge."

Polverino said Danser was in poor health and walking with a cane when he last saw him about a year ago.

Danser is survived by three sons and his wife, Catherine Gallagher, a well-regarded member of the bench who served as presiding judge in 2007 and 2008.

"The court extends its most heartfelt condolences to Judge Gallagher and her family on their loss," said Santa Clara County Superior Court spokesman Joseph D. Macaluso.

Funeral arrangements are pending, according to Pichon.

San Quentin '86ed!
Posted: Wed., August 12, 2015, 9:46 PM ET ~ Updated: Wed., August 12, 2015, 7:29 PM PT

Reseda, CA -- Hugo Pinell was once one of the country's most infamous prisoners. Pinell, 71, a notorious inmate, was part of the deadly San Quentin prison escape attempt in 1971. The convicted rapist was one of the "San Quentin Six." The escape attempt ended the lives of six people. The six included: two corrections officers; three inmates; and George Jackson. Jackson was founder of the Black Guerilla Family prison gang, a corrections spokeswoman said.

Pinell was currently serving his life sentence at New Folsom Prison. The maximum-security facility is also known as the California State Prison, Sacramento. The prison houses 2,300 inmates. New Folsom is separate from the old Folsom Prison. The old Folsom Prison is the state's second-oldest correctional facility behind San Quentin.

Pinell was stabbed to death on Wednesday at New Folsom prison in California. A fellow inmate attacked Pinell on Wednesday in the exercise yard. The stabbing triggered a riot of about 70 inmates, sparking a behind-bars battle. Authorities said the violence broke out around 1 p.m. local time, in a maximum security general population yard of the state prison. Guards were able to contain the melee with pepper spray and warning shots, officials said.

"Inmate-made weapons were used" during the brawl, authorities said. Numerous inmates were wounded. Eleven (11) were treated at an outside hospital for stab wounds. Battalion Chief Antonio Moreno told media sources the El Dorado Hills Fire Department medical team assisted in transporting some of the injured to local hospitals. No staff members were injured.

His prison yard death was a violent end for a brutal criminal. The fearsome inmate was known by the nickname Yogi. Pinell helped cut the throats of San Quentin guards during the 1971 escape attempt. Authorities said he'd already killed another Corrections Officer, R.J. McCarthey. Pinell killed McCarthey less than five months before the failed prison break while locked up in Soledad.

Death in Tulsa!
Bad Shot Cop!
Posted: May 19, 2013, 7:35 AM - Updated: May 19, 2013, 10:21 PM PDT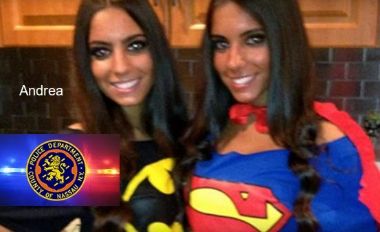 MINEOLA, N.Y. Dalton Smith, a wanted man with a criminal history dating nearly 15 years, in what police are describing as a crime of opportunity, entered a front door that had been left open at a New York home near Hofstra University. Andrea Rebello was in the two-story home in Uniondale, N.Y., with her twin sister Jessica, a third woman and a man when Smith, wearing a ski mask, walked into the house through an open front door, Nassau County homicide squad Lt. John Azzata said. The door was left open after someone had moved a car that was blocking a driveway, Azzata said. When Smith entered, he demanded valuables and was told they were upstairs, Azzata said. Smith, apparently unsatisfied with the valuables upstairs, asked if any of the four had a bank account and could withdraw money, Azzata said. The intruder then allowed the unidentified woman to leave and collect money from an ATM, telling her she had only eight minutes to come back with cash before he killed one of her friends, Azzata said. The woman left for the bank and called 911, according to Azzata. Minutes later, two police officers arrived at the home and found Rebello's twin sister Jessica running out of the front door and the male guest hiding behind a couch on the first floor, Azzata said.

One of the officers entered the home and encountered Smith holding onto Rebello in a headlock, coming down the stairs, Azzata said. Smith pulled Rebello closer and started moving backward toward a rear door of the house, pointing the gun at her head before eventually threatening the officer, Azzata said. Smith was still holding Rebello in a headlock and pointing a gun at her head. He allegedly turned his gun at the officer, Azzata said. "He kept saying, 'I'm going to kill her,' and then he pointed the gun at the police officer," Azzata said. The two were killed early Friday when a Nassau County police officer fired eight shots at the masked Smith, hitting him seven times but also accidentally hitting Rebello once in the head, Azzata said Saturday. A short time later, Smith, and the 21-year-old college junior, Andrea Rebello, were both dead. A loaded 9 mm handgun with a serial number scratched off was found at the scene, police said.

The veteran police officer, who was not identified, has about 12 years of experience on the Nassau County police force and previously spent several years as a New York City police officer, Dale said. The officer is currently out on sick leave. He will be the focus of an internal police investigation once the criminal investigation is completed, which is standard police procedure in any officer-involved shooting, the commissioner said.

Earlier Saturday, police announced that Smith, 30, had been wanted on a parole violation related to a first-degree robbery conviction. A warrant was issued for Smith on April 25 for absconding from parole, police said. Smith had what police described as "an extensive criminal history," which included arrests for robbery in the first degree in 1999, promoting prison contraband in the second degree in 2000, robbery in the first degree in 2003, assault in the second degree in 2003 and robbery in the second degree in 2003.

The shooting came just days before the school's commencement ceremonies, which are scheduled for Sunday. A university spokeswoman said students will be handed white ribbons to wear in memory of Rebello. The shooting, which took place just steps from campus, has cast a pall over the university community as it geared up for commencement.

Nassau County Police Commissioner Thomas Dale said he had traveled to Rebello's Tarrytown, N.Y., home to explain to Rebello's parents what happened. "I felt obligated as a police commissioner and as a parent to inform them as soon as all the forensic results were completed," Dale said.

Incident Commander!
Posted: May 10, 2013 - Updated: May 11, 2013 10:34 am PDT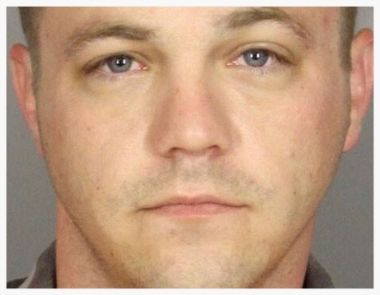 Texas -- A first responder who helped treat victims of the fertilizer plant explosion in West, Texas, last month was arrested and charged today with possessing an explosive device. Paramedic Bryce Reed (pictured above, center) who works with the West, Texas, EMS and served as incident commander during the response to the explosion, appeared in federal court in Waco, Texas, this morning for alleged possession of a destructive device. According to the charges filed against Reed, the McLennan County Sheriff's Office was called to a residence in Abbot, Texas, on Tuesday because of a possible destructive device, and arrived to find powders, metals and canisters filled with bomb-making materials.




An official with the Bureau of Alcohol, Tobacco and Firearms said in an affidavit that officials found a metal pipe, canisters of fuses, a lighter, a digital scale, a plastic spoon, coils of metal and several pounds of chemicals at the residence and determined that they belonged to Reed. The resident of the home said that he had unknowingly accepted the materials from Reed on April 26. Reed later admitted to possessing the materials, the court documents said.

Reed was arrested Thursday and charged today with one count of possessing a destructive device. He had his initial appearance in court this morning. The attorney appointed to defend Reed did not immediately respond to a request for comment. His next court appearance will be on Wednesday. Reed faces up to 10 years in prison and $250,000 in fines.

The arrest came on the same day that Texas authorities opened a criminal investigation into the April 17 explosion. The charges against Reed came shortly ahead of an announcement from the Texas Department of Public Safety, which said this morning that it would use a criminal investigation to ensure that the explosion had been "looked at from every angle," according to a statement from TDP director Steven McCraw. Reed was not charged for any crime connected to the plant explosion, which killed 15 individuals and burned much of the property in West, and authorities would not say whether they believed there was any connection between Reed's arrest and the explosion. McCraw said that the department would not answer any questions or provide any other details about the investigation at this time.

"This disaster has severely impacted the community of West, and we want to ensure that no stone goes unturned and that all the facts related to this incident are uncovered," McCraw said, according to media sources. Officials in Texas originally said that the investigation into the explosion would be finished by May 10, according to the same source. The State Fire Marshal department said that investigators have interviewed "almost 300 people," and followed 160 leads in their initial investigation, according to the report.

The fire marshal has not yet released a cause for the explosion.

Blue fire, ...!
Posted: March 1, 2013
"End of Watch!"
Corrupt Justice™ Prevails!
Posted: 03/01/2013 6:29 pm EST - Updated: 03/02/2013 12:43 am PST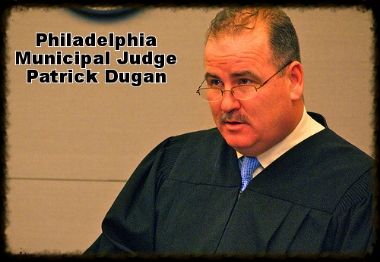 "This is not a social-media contest; this is not a trial by video.



-- Municipal Judge Patrick Dugan explaining his ruling, which refused admission into evidence, the video depicting Jonathan Josey, a former Philadelphia police lieutenant, striking parader Aida Guzman.
Philadelphia, PA -- Municipal Judge Patrick Dugan (pictured above, center) has rendered a controversial acquittal in the assault trial of Jonathan Josey, a former Philadelphia police lieutenant. Josey was filmed hitting a woman, Aida Guzman in the face at the annual Puerto Rican Day Parade last year. Judge Dugan caused an uproar in the Puerto Rican community with his decision to acquit Josey of simple assault charges Tuesday. The verdict, which has been lauded by police, was reached after a two-week deliberation in a trial without a jury, according to a Philadelphia media source.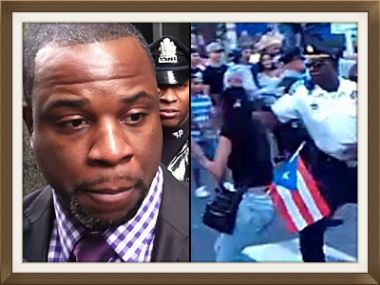 According to one source, Dugan had refused to admit as evidence the video in which Josey can be seen striking Guzman (pictured above, center). Dugan claimed the clip was not an accurate portrayal of the situation. "This is not a social-media contest; this is not a trial by video," Dugan said in court. According to another Philadelphia media source, Josey testified that he'd lunged for Guzman when she refused to drop a bottle of beer. He claimed that he'd accidentally struck the woman in an attempt to knock the bottle from her hand.

Judge Dugan now faces criticism because of his reported ties to police. On Thursday the Philadelphia media sources, citing city payroll records, reported that Dugan is married to a Philadelphia police officer, and that his wife reportedly attended Josey's bench trial on Feb. 12. A professor of law emeritus at Temple University Beasley School of Law, who specializes in legal ethics and malpractice, told media sources that it "would have been appropriate, even if not required" for Dugan to recuse himself in the Josey case. The professor said a recusal was appropriate/required in order to assure the public that a fair and impartial decision would be made. Dugan would not comment on the potential conflict of interest, saying the Code of Judicial Conduct prevented him from doing so. However, critics of his decision in the case have been vocal about the development, which appears to have come to light only after he announced his ruling.

A lawyer for Aida Guzman, the woman whom Josey hit in the controversial footage, said he only learned Tuesday that Dugan is married to a police officer. The attorney, on Tuesday said he would ask the Department of Justice to conduct an independent investigation of the case, and that he planned to file a civil suit against Josey, according to the another media source.

District Attorney Seth Williams released a statement following the decision. "While I believe Jonathan Josey was guilty of simple assault this is not the time to dwell on that and I hope as a community we can move past this," Williams wrote, according to various media outlets.

However, one commenter on a Internet forum devoted to incidents of alleged police brutality criticized Williams for not fighting for a trial by jury.

"[Williams] could have opposed the bench trial and opted for a jury trial -- to my knowledge he didn't. I think in a case like this, where the public is keenly aware of the facts, a jury trial would have been the most prudent course of action for all involved. It would have minimized a possibly corrupt judge/DA/defense attorney combo's ability to manipulate the trial," the commenter wrote.

Under Rule 23(a) of the Federal Rules of Criminal Procedure, "a defendant may obtain a bench trial if (1) defendant executes a written waiver of his right to a jury, (2) the government consents, and (3) the court approves the request."

Posted: October 4, 2012 - Updated: 06:52 PM PDT, Sat. October 27, 2012

"In looking at the video and looking at the charges, clearly there was some discrepancies there. So, I'm not at all surprised in the ... I'm rather pleased that they did decide to drop the charges. I think it's appropriate in this manner."



-- Police Commissioner Charles Ramsey on the prosecutor's decision to dismiss criminal charges against 39-year-old Aida Guzman.
PHILADELPHIA, PA (WCJB) - The Philadelphia police officer who was caught on video hitting a woman in the face during the city's Puerto Rican Day festivities lost his job and could face criminal charges, according to media reports. Police Commissioner Charles Ramsey previously said that Lt. Jonathan Josey would be suspended for 30 days with the intent to dismiss for hitting 39-year-old Aida Guzman and knocking her to the ground on Sunday. He also indicated that Josey, a veteran of the Highway Patrol division, could be charged for the incident. "Obviously, he could be criminally charged. The DA would have to make that decision."

The video, which was posted on YouTube and has now been viewed more than 1.3 million times, was brought the department's attention a day after it was posted. On it, Josey is seen handcuffing Guzman after hitting her. She is then led away, her face bleeding, by two other officers. Guzman was charged with disorderly conduct for allegedly throwing a beer bottle, but media sources reports that the District Attorney decided to drop those charges.

Media reports indicate that Ramsey said he agreed with the DA's decision to drop the charges. "I am an older woman. I am 39-years-old. I don't have time to be playing around or throwing water to be disrespecting another person," Guzman told the station through her daughter, who translated.




"In looking at the video and looking at the charges, clearly there was some discrepancies there. So, I'm not at all surprised in the ... I'm rather pleased that they did decide to drop the charges. I think it's appropriate in this manner," said Ramsey.

Killer Blue Sex!
Posted: Sunday, January 27, 2013, 12:19 AM - Updated: Monday, February 4, 2013, 05:27 AM PST
115th Precinct of New York Police Department in Queens, NY. A lawsuit was filed by Gina Schindley, Jan. 31, 2013, claiming that her husband, officer Matthew Schindler, was facing pressure to have sex with his female boss at the Queens precinct.
New York -- Christine Hirtzel, the NYPD sergeant accused of driving a cop to suicide with her demands for sex, claimed the affair was consensual — and her lover killed himself because she wanted to end the relationship, a police source said Thursday. That account of the death of Officer Matthew Schindler, 39, who killed himself in his car on Long Island on Feb. 13, directly contrasts the depiction of Schindler's widow, who claims in a lawsuit that her husband was driven to suicide after the sex-crazed sergeant, Hirtzel, threatened to hurt his career if he didn't sleep with her.


According to the suit, Officer Matthew Schindler, 39 (pictured right) last year told his superior officer Sgt. Christine Hirtzel that "her sexual demands" and her threats to ruin his career had "caused him to contemplate suicide." Later that day, Feb. 13, 2012, Schindler, a 14-year veteran of the force, parked his car on the side of the Long Island Expressway and shot himself in the head with his own sidearm. Prior to killing himself on the night before Valentine's Day, Schindler warned his boss that he was thinking about killing himself, but she let him leave the stationhouse on his own and with his pistol anyway.

Worried that Schindler might hurt himself, Hirtzel came clean to a superior, confessing to the affair and warning that the cop was suicidal, according to the suit. "The precinct captain attempted to communicate by phone with [Schindler]… and persuade him against suicide," according to the suit. But, soon after, Schindler shot himself. Shortly after Schindler shot himself, Hirtzel, 41, told Internal Affairs investigators that their relationship was consensual but that she had decided to break up with him, the source said. "She described him as being very distraught that she wanted to break up," the source said. On the day of his suicide, Schindler left the 115th Precinct stationhouse, where he worked with Hirtzel, and told the sergeant that she wouldn't be seeing him again.


Gina Schindler the widow of the cop, was left to care for five young children. She alleges in the lawsuit the affair was causing her husband "psychic injury and suffering." Schindler, a beat cop in Queens, N.Y., was having an affair Hirtzel (pictured left) but he "was made to understand that he would suffer tangible detriment in his job, job assignments, work conditions and future prospects if he did not submit to [her] sexual advances and demands," according to the suit. The lawsuit does not specify how much she is pursuing in damages.

Neither Hirtzel nor Schindler have commented since the bombshell suit was filed last week. A man who picked up the phone Hirtzel's home said "no comment" and said she was not available.

A spokeswoman from the New York City law department said they were reviewing the lawsuit, "We are reviewing the claims. I cannot comment further since the matter is pending," the spokeswoman said.

Blue Foot Bridge!
Posted: Sunday, January 27, 2013, 12:19 AM - Updated: Monday, February 4, 2013, 04:51 AM PST


BRIDGEPORT, Conn. — The police chief in Connecticut's largest city has pulled three officers off the streets after a video was posted online showing them kicking and stomping on a man they had already subdued with a stun gun.

In the video, a stun gun is heard being fired and a man falls to the ground at a park. Two officers stand over the motionless man and begin kicking him. A third officer drives up and attacks him. No complaint was filed.

Bridgeport city spokeswoman Elaine Ficarra said Saturday that all three officers are on desk duty while authorities investigate the May 2011 encounter.

Chief Joseph L. Gaudett Jr. learned about the video last week and ordered an internal affairs investigation.

"I'm concerned by what I saw and ordered the Office of Internal Affairs to conduct an immediate, thorough and timely investigation. If violations are found, we will take action," said Gaudett.

Elson Morales, Joseph Lawlor and Clive Higgins are 10-year veterans of the police force. They couldn't be reached for comment.




The video was posted on YouTube this month. It's not clear who's filming or who posted the video.

The Blue Castle King!
Posted: January 22, 2013 - Updated: January 26, 2013 9:30 PM PST


Lt. Hans Pieter Walters, left, and his wife, former Metro officer Kathryn Michelle Walters, both died in a double-homicide/suicide Monday, Jan. 21, 2013, in Boulder City.

Boulder City, Nev. -- Las Vegas police were searching for answers Tuesday after one of their own killed his wife and son, called 911 to confess, then set his house on fire and committed suicide as rifle-toting cops moved in.

"I can't think of a reason for this, where something can get so bad that you'd do this," one veteran supervisor told media sources after the Monday murder-suicide.

Authorities identified the shooter as Hans Walters, 52, a lieutenant with more than 20 years on the force. His wife, Kathryn, 46, was a retired officer. Their son, Maximilian, was 5 years old. All were shot in the head.

Hans was a 20-plus-year veteran with Metro Police and was a lieutenant at the time of his death. He had been with Metro since September 1991. He was promoted to the rank of sergeant in January 1998 and to the lieutenant in January 2010. He was assigned to the Patrol Division, Enterprise Area Command. Kathryn Michelle Walters was employed by Metro from January 1991 until August 2004. She was assigned to the Patrol Division before voluntarily leaving the agency. The family lived in Boulder City, a small community 20 miles from Sin City that boasts a low crime rate.

The tragedy occurred Monday morning at the Walters' Boulder City home when a man – thought to have been Hans Walters – called 911, At 8:20 a.m. Monday, confessed that he had shot his wife and child and said he planned to shoot himself, too. The caller also warned the emergency dispatchers he would shoot any police officer sent to try to stop him.

Henderson Police spokesman Keith Paul said Boulder City Police officers arrived within moments of the 911 call to a burning house in the 1300 block of Esther Drive. There, a man armed with a handgun stepped outside the front door of the house. He ignored officers' commands to put down the gun and re-entered the burning home. Shortly afterwards, Paul said, police believe he shot himself.

The responding officers never fired a shot but circled the house with guns drawn while firefighters put out the flames that engulfed the roof.

Neighbors said the family kept to themselves. There were no details on the lieutenant's work record. "Put your gun down!" an officer shouted, according to a neighbor.

A colleague told media sources he had seen him Saturday night and he seemed "totally fine."

"You just wonder how and why this could happen," the officer said.

Black Lead - Blue Body!
Posted: 01/25/2013 06:19:40 PM PST - Updated: 01/26/2013 12:04:47 PM PST

OAKLAND, CA -- A police officer was shot in the leg while chasing a suspect in the Fruitvale district on Friday -- the second time this week an officer was shot in the line of duty in Oakland. "You cannot shoot at police officers when they are out there in the line of duty trying to protect the community," a visibly angry police Chief Howard Jordan said at the scene of Friday's shooting. Both officers are expected to fully recover, and Jordan said it was very fortunate their injuries weren't more severe.

On Monday night, an undercover detective was treated and released from a hospital after being shot in the arm while investigating a homicide in East Oakland, police said. Police later arrested two suspected gang members on parole and detained three other people in connection with the shooting. The detective was sitting in a car in the 1700 block of Seminary Avenue when he was shot about 6:22 p.m. He was in the neighborhood investigating a shooting that happened on Sunday, officials said.




In Friday's incident, the injured officer was able to chase the man who shot him for two blocks before the man dropped his weapon and surrendered. The officer, a 13-year veteran of the department, fired on the suspect during the pursuit, but did not hit him, Jordan said.

The incident began about 5:30 p.m., when officers were responding to a non-injury hit-and-run collision at E. 12 Street and 47th Avenue. During their investigation, officers heard gunshots a few blocks away, and left the accident to check out the shots. They encountered a man at E. 12 Street and 49th Avenue who fired on officers, striking one in the leg. Despite his injury, the officer continued to chase the man before he surrendered and was arrested, Jordan said. A second officer who responded was not injured.

The officer was taken to a hospital for treatment and is expected to recover. "We're fortunate he did not suffer any life-threatening injury." Jordan would not say if the suspect was believed to be connected to the hit-and-run accident. Jordan said. The officer's name and the name of the suspect were not released.

Posted: 01/22/2013 07:44:00 AM PST - Updated: 01/23/2013 12:51:22 AM PST

OAKLAND, CA -- Police have arrested two suspected gang members on parole and detained three other people in connection with the shooting of a police officer Monday night. The officer was treated and released from a hospital after suffering a gunshot wound to the arm, police said. Police did not identify either the suspects in custody or those who had been detained during their search.

Police Chief Howard Jordan said the officer -- an undercover detective -- was sitting in a car in the 1700 block of Seminary Avenue when he was shot about 6:22 p.m.

The officer was in the neighborhood investigating a shooting in the 5900 block of Foothill Boulevard on Sunday that left a 19-year-old Oakland man with life-threatening injuries, police said. The officer's deployment was part of a 60-day action plan implemented by city and police leaders to stem a recent surge in violence, Jordan said.

Investigators are still trying to determine which suspect fired at the officer and how many shots were fired. Police still do not know if the shooter or shooters were aware the man was an undercover officer when they shot at him, Jordan said.

Regardless, "they intended to assault and injure him," Jordan said. "These are very dangerous people who will shoot at other people for no reason."

The undercover officer told investigators that he was not able to return fire, Jordan said.

Jordan described the wounded officer as "one of our best ... who has the experience and the willingness to survive."

Oakland Police Department and the Oakland Housing Authority officers who were in the area responded to the shooting immediately, Jordan said.

The shooting sparked a massive overnight manhunt in the East Oakland neighborhood. Officers from the Alameda County's Sheriff's Department, BART police, state parole agents, and the California Highway Patrol helicopter assisted with the search.

The Alameda County Sheriff's SWAT team was brought in to relieve Oakland police SWAT officers just after noon Tuesday and concluded their search in the Seminary Avenue area just after 3 p.m., police said. The OPD team had been searching for the suspects since about 10 p.m. Monday night and will continue looking for any other persons who may have been involved in the shooting.

Jordan would not say whether the suspects were in a car or on foot at the time of the shooting but police earlier said that one suspect was seen holding a gun as he ran from the scene.

Police said Tuesday morning they had also recovered other guns but would not say where they were found. It wasn't immediately known which weapon was used to shoot the officer.

"It takes a total community effort to address a situation like this," Deputy Mayor Sandre Swanson said. "It's very serious when an officer gets shot." Swanson added that leaders have every confidence that the city and the police department will bring every resource needed "to make people feel safe."

Posted: 01/21/2013 07:03:47 PM PST - Updated: 01/21/2013 08:59:17 PM PST


OAKLAND, CA -- A police officer was shot in the arm during a confrontation in East Oakland on Monday evening, and three suspects are being sought in connection with the incident. Few details were immediately available about the shooting, reported about 6:22 p.m. in the 1700 block of Seminary Avenue. The officer is being treated at a hospital and is expected to survive.




Police have several blocks cordoned off near the shooting scene and a SWAT team and a California Highway Patrol helicopter are helping search for the suspects. At least two of the suspects were believed to be armed at the time of the confrontation. Officers later found one weapon at the scene, and one suspect was seen holding a gun as he ran away. Officers don't know which weapon was used to shoot the officer.

It was not immediately known what sparked the confrontation, and it was not clear if officers fired any shots.

Check back for updates.

Dismissed Arnold!
Posted: January 4, 2013 - Updated: January 5, 2013 8:30 PM PST
HURST, Texas - Disraeli Arnold (pictured left) a Hurst police officer, has been suspended indefinitely - the equivalent of being fired - after an investigation determined that the officer violated department rules in an outburst caught on tape, media sources reported. The internal affairs investigation concluded that Arnold "was disrespectful to a citizen, used indecent, profane, and harsh language in the performance of his official duties, and conducted himself in a manner which brought discredit to himself and the Hurst Police Department," according to a release by the City of Hurst obtained by the same sources. It did, however, state that the amount of force used by Arnold "was reasonable based upon his perception when he arrived to assist Officer Jimenez."




The suspension Arnold has received is the equivalent to a termination from the police department, according to Assistant Police Chief Steve Niekamp.

On Nov. 20, 2012, Officer Arnold came to the aid of a fellow officer who was struggling with 17-year-old Andrew Rodriguez. The teenage suspect was told he was going to jail for an outstanding warrant, when he began to call his mother.

According to Police Chief Steve Moore, Rodriguez started to walk away and ignore Officer Miguel Jimenez, who called for backup for a suspect resisting arrest.

The cell phone video, taken by 17-year-old Jordan Rojas, appears to show the late-arriving Officer Arnold tackling the teenager, who was already on the ground. The tape also shows Arnold repeatedly cursing at Rodriguez, and asking him at least three times if he wanted to die.

According to Kelly Pope, Rodriguez's mother, the outstanding warrant was from a ticket her son had received four years ago for trespassing on school property after hours, media sources reported.

Prior to the incident, Arnold had received mostly positive reviews for his work for the department and was referred to by superiors as a "team player" interested in being promoted to supervisor, the station says.

Lead Blue New Year!
Published: Thurs. January 3, 2013, 7:07 PM - Updated: Monday, Feb. 4, 2013, 6:23 AM PST
New York -- Three NYPD cops were shot in separate incidents an hour apart in the Bronx and Brooklyn Thursday night — one that left a gunman dead on a subway platform and an innocent straphanger wounded. The three cops, all expected to make a full recovery, were the first officers shot in the new year, wounded three days after the NYPD closed a bloody 2012 in which a dozen cops were shot. "As both these incidents illustrate, the historic crime reductions that New Yorkers enjoy come at a price," Police Commissioner Raymond Kelly told reporters after the bloodshed. Repeating his call for greater gun control, Bloomberg added. "But we owe it to the "good guys" to do whatever we can to protect them."





Police Officers Juan Pichardo (Left) Michael Levay (Center) and Lukasz Kozicki (Right) were all injured by gunfire on the same night.


"Tonight, separated by a single hour, three of New York's "Finest" were injured by a gun in two different boroughs," said Mayor Michael Bloomberg added.

The back-to-back shootings, 25 miles apart, erupted after two men tried to hold up Officer Juan Pichardo's family-owned car dealership in the Bronxdale section of the Bronx at 6:32 p.m., police said. The suspects, with two accomplices waiting in a getaway car outside, told the off-duty cop at the auto dealership that they were interested in buying a red Nissan Altima — but then one of them pulled a .380-caliber handgun and ordered everyone on the floor, sources said

The two toughs, part of a crew being sought for other robberies in the area, began ransacking the office before Pichardo stood up and grabbed the gunman, police said. During the struggle, the gunman squeezed off one shot, which tore through Pichardo's right thigh, cops said. "I heard two men arguing, angry at each other. Then I heard a gunshot," said Alicia Edwards, 18, who lives behind the car dealership. "Then the shouting stopped."

The bleeding cop — a nine-year veteran assigned to the 41st Precinct in Hunts Point — managed to help a co-worker hold down the gunman and take the pistol from his hand, Kelly said. The three other suspects fled in a white Impala with Oregon plates, but were soon apprehended. Charges against them were pending early Friday. "He was trying to sell a car, and he was stuck up," said one of Pichardo's employees, who gave his name only as Brian. "He's a great boss, great person. He didn't deserve this." The wounded cop, a married father of three young children, was taken to Jacobi Medical Center. He was expected to survive. Kelly and Bloomberg visited the hospital, where a swarm of cops had gathered. Exactly an hour after Pichardo's moment of bravery, the officers at the hospital got wind of a second shooting — this time two cops were wounded and a gunman dead on a Brooklyn subway platform.

The two plainclothes cops, both of Transit District 34, were patrolling a Manhattan-bound N train when they spotted a man walking between cars, Kelly said. As the train approached the Fort Hamilton Parkway station at 62nd St. in Bay Ridge, Sunset Park, the man sat down toward the front of the third car, Kelly said. As the train came to a stop, the two cops — Officers Michael Levay and Lukasz Kozicki — asked the man for identification, Kelly said.

"The male stood up as if to comply with the officers, and appeared to reach for his wallet," Kelly said. But the suspect pulled out a 9-mm. Taurus handgun — which was equiped with a laser aiming device — from his waistband and started squeezing off shots, Kelly said. Three straphangers were in the car when the gunfire erupted near the door.

Kozicki, 32, a five-year vet, was hit in each of his upper thighs and once to the groin. One bullet hit Levay, 27, in the back of his bullet-resistant vest. But the cop returned fire and killed the gunman at the scene. A stray bullet grazed one straphanger — identified by sources as Emmanuel Ramos — in the leg.

Anne Gabriele was in the next car when the shots rang out, and she saw people spill into her car to avoid the flying bullets. "People were running into the car and I didn't know if the gunman was running with them, so I laid flat under the bench," Gabriele said. "All we heard was gunshots and everyone started running," said another witness, who did not give his name. The two cops and Ramos were all taken to Lutheran Medical Center, where they were listed in stable condition.

About 40 straphangers on the train were later escorted to the 72nd Precinct stationhouse, where they were questioned by police and released a couple of hours later. Kelly said the gunman, who was not identified, had five prior arrests in the city that include a collar for assault with a knife. He also had other arrests out of state.

Police Murder Man!
Posted: December 11, 2012 1:18 a.m. - Updated: January 13, 2013 10:55 PM PST
Manteca, CA -- The Manteca Police officer involved shooting death of Ernesto Duenez, Jr., 35, on June 8, 2011 has been declared as being "legally justified" by the San Joaquin County District Attorney's Office. The formal online press release was the result of a joint investigation that centered on witness statements, forensics, evidence collected at the shooting scene in the 200 block of Flores Avenue, and a dashboard video recording from Patrolman John Moody's (pictured below-center) patrol unit. The investigation was jointly conducted by the San Joaquin County District Attorney's Investigation Unit, the Manteca Police Department and the California Department of Justice.

The Duenez family has consistently argued and demonstrated at city hall against the police and the city that their brother, son, and father had been murdered by the officer. They contended that he didn't have a weapon when he was shot by the officer in early June and that his foot had been entangled in the passenger's seat belt.




The Critical Incident Protocol of the shooting confrontation between Moody (pictured above-center) and Duenez partially based its conclusion on a series of 52 frames recorded by the Coban-Topcam audio/video dash camera system from the officer's patrol car that used forensic video analysis to reportedly identify a knife in the suspect's hand. The video has been released for public viewing.

The video is recorded and plays back at a rate of 30 images per second. As a result, a new image is produced every 33 milliseconds. The times of the photographs are within the limitations of the image refresh rate of 33 milliseconds in accuracy. Each of the officer's 14 shots fired in still video frames were enhanced and included in the analysis taken from the 214 images logged from the patrol car at the crime scene. An additional 37 case photographs were taken at the scene and one photo of a "Fred Carter" knife.




Graphic Video: Police shoot man on video killing him. Police claim man was armed with a knife. You be the judge! Watch for yourself.

The video was analyzed by Grant Fredericks of the Forensic Video Solutions, Inc. Fredericks is the digital video advisor to the International Association of Chiefs of Police for its in-car video project and for its Digital Interview Room Standards project, funded by the U.S. Department of Justice.


The narrative in the report included more than four dozen photographs taken from the video that began recording at 6:42.20 p.m. as the small pickup truck with Duenez (pictured left) in the rear jump seat rounded the corner of the 1100 block of East North Street and onto the 200 block of Flores Avenue. From that first time stamp on the photos until the officer reacted to the alleged life and death threat he had perceived and resorted to deadly force as Duenez exited the vehicle, 32 seconds had elapsed.

In a summary of the investigation, officers of the Manteca Police Department had been looking for Ernest Manuel Duenez as a parolee at large as a primary suspect in an earlier domestic disturbance that afternoon. Duenez was reportedly known to have been hiding in the back jump seat of a blue extended cab pickup truck and possibly armed with a throwing knife.

The truck had previously been associated with the Flores Avenue address where his wife lived. With that information Moody positioned his patrol car north of that location waiting for Duenez to arrive. The report states that it was about 6:45 p.m. when Moody saw the pickup pull up and park on the lawn near the north wall of that residence.

The officer reportedly pulled his marked patrol car into the curb behind the pickup truck that had pulled onto the lawn of the residence and turned on his emergency lights.

The video shows movement in the vehicle as the front passenger door of the pickup opens up and the officer yells, "Hands up." Duenez then rises up to the open passenger door as Moody yells out again, "Hands up Ernie." As Duenez is seen moving toward the open passenger door, Officer Moody once again yells, "Don't you move." Continuing to move his position toward the pickup, the officer shouts a fourth time, "Ernie, don't you move or I'll shoot you."

The video shows that Moody is off screen, but his shadow can be seen on the tailgate of the truck less than 10 feet in front of his police car and he has his gun drawn. As Duenez continues to move out of the passenger door of the pickup, Moody is coming around the front of his patrol unit in camera view while attempting to holster his weapon.

Moody yells once again, "Hands up." Duenez is seen getting his torso out of the pickup as the officer again reaches for his weapon. At that point a knife can be seen in the suspect's right hand and Officer Moody shouts, "Now."

The police video shows Duenez has braced his right hand on the cab of the pickup and his left hand on the window frame of the opened passenger door. A knife is clearly visible in his right hand. A knife sheath is also visible on the man's waist.

At 6:42.51 seconds the officer commands, "Drop the knife now."

Duenez then jumps toward the ground and turns his body into the pickup, reaching forward and downward with his left hand as Moody fires the first shot within less than a second. The officer fires the remainder of his shots within 4.2 seconds.

Emergency medical technicians arrived on the scene in less than seven minutes of the last shot, the report indicated.

It is the opinion of the video analyst that Duenez had a knife in his right hand as he got out of the pickup. He said that shot number three was fired and it appeared to hit Duenez as the knife fell toward the back of the pickup. It was noted that a knife was later found at the rear of the pickup bed and it was consistent with the knife observed in the video footage. The knife was determined in lab tests to contain Duenez's DNA on its surface. A crack pipe was taken from the man's right front pocket and a knife sheath from his belt, the report indicated.

Duenez had an extensive criminal history, according to the district attorney's report. From 1996 to 2009 that included nine felonies, and 48 months in prison between 1997 and 2001. In 2004 he was sentenced to an additional four-year prison term.

Moody reportedly told investigators that he had started his shift at 11:30 a.m. In briefing he was made aware that Duenez was a parolee at large and should be considered armed and dangerous. He noted that various attempts were made throughout the day to locate Duenez without success. Earlier in the day, police dispatchers had informed their officers on the street of a call at 6:05 a.m. in the 400 block of Ribier Court where Duenez had been suspected of taking a sword and sticking it into a screen at a residence. It was reported and further dispatched to patrol units that a man involved in a disturbance at that address was carrying a knife and was known to carry a gun.

At 5:18 p.m. a citizen reported a domestic disturbance near the intersection of Pillsbury Road and Woodward Avenue. A second reporting party called police and reported that a man involved in the disturbance had a knife and was also known to carry a hand gun. It was noted that no police report was generated by the call as the parties were gone upon arrival of officers.

Moody said he was made aware of Duenez being involved in the domestic dispute on Pillsbury Road and that the suspect was armed with a knife, last seen lying down in the back jump seat of a light blue pickup truck. That is when the officer drove to the area of the Flores Street residence and waited for Duenez to appear.

The report noted that the officer recalled in his training that a suspect with a knife could run 21 feet in three seconds and fatally wound an officer. Moody said he was well within 21 feet of Duenez when the suspect jumped out of the truck that was less than 10 feet ahead of his police cruiser.

It Comes Home!
Posted: December 17, 2012 - Updated: December 18, 2012 04:55 AM PST
TOPEKA, Kan. -- The man who opened fire on the officers Sunday night was David Edward Tiscareno, 22, of Topeka, said Kyle Smith, deputy director of the Kansas Bureau of Investigation. He had a history of theft and weapons convictions prior to gunning down two police officers investigating possible drug activity in a Kansas grocery parking lot, and was later killed after an armed standoff, authorities said Monday. Online court records show Tiscareno was charged in September 2008 with one count of theft of less than $1,000. He pleaded no contest in April 2009 and was sentenced to 12 months of supervised probation. His probation was revoked in January 2010. In March 2011, he was charged with criminal use of weapons and was sentenced that September to 12 months of unsupervised probation, also after pleading no contest. A notation in court records available online said, "This defendant should be advised against carrying a firearm." Court records also show that in February 2011, Tiscareno was evicted from an east Topeka apartment for failing to pay the rent and that a local hospital sued him for failing to pay almost $9,100 in bills.


Shawnee County Sheriff Herman Jones said Tiscareno was seated behind the driver's seat of a car stopped in the parking lot of a Topeka grocery store when police ordered the occupants to get out. After shooting two of the three responding officers, Tiscareno got back into the car and drove from the scene. The third officer returned fire, Jones said. Gogian, 50, and Atherly, 29, were shot in the head, according to authorities. Jones said he wasn't sure whether there was a drug deal or drug use going on in the store parking lot; the person who called authorities reported drug activity.

Based on a tip, law enforcement officers found Tiscareno holed up early Monday at a house about a mile away. When negotiations broke down, Kansas Bureau of Investigation agents fired tear gas inside. Tiscareno then emerged from the home with a gun and officers opened fire, according to the Shawnee County sheriff's office, which is leading the investigation.

Investigators believe Tiscareno fired a single shot outside the home before authorities returned fire. Tiscareno was declared dead at a hospital.

Police Chief Ronald Miller said the 280 officers on his Topeka force are "numb." The shootings in the Kansas capital followed last week's massacre at a Newtown, Conn., elementary school. Closer to Topeka, earlier this month, Kansas City Chiefs linebacker Jovan Belcher killed his girlfriend, then drove to the team's practice site and committed suicide.

Posted: December 17, 2012 - Updated: December 18, 2012 04:22 AM PST

Topeka, Kansas (WCJB) -- Two Kansas police officers responding to a report of a suspicious vehicle were fatally shot in the head outside a grocery store Sunday night. A third officer who fired back at the shooter was not injured, said Topeka Police Chief Ron Miller. Police identified the shooter as David Edward Tiscareno, 22. He managed to escape. "The community will help us give this guy up," Miller said, adding that 75 state and local law enforcement officials were working on the case. Police did not release additional information about what led to the shooter opening fire, or why the vehicle was considered suspicious.

One of the slain policemen is Cpl. David Gogian, 50, who had been with the department for eight years. The other is Officer Jeff Atherly, 29. He had worked at the department for a year and a half.

The Sunday night shooting brings the number of police officer
Death in Tulsa!




s killed in the line of duty this year to 120, according to the Officer Down Memorial Page.

The last line-of-duty death for the Topeka police force was in 2000.

Sweetwater Highway!
Posted: 10:17 PM EST, Mon December 10, 2012 - Updated: 02:05 AM PST, Tues. December 11, 2012


Florida (WCJB) -- A former Florida police officer convicted of multiple murders in the 1980s is scheduled to be executed Tuesday, and his attorneys are still working to save his life. Manuel Pardo, 56 (pictured left) was convicted of nine counts of first-degree murder in 1988 and was sentenced to death.

Pardo's attorneys argued in federal court Monday that Florida's recent change in the drug combination it uses for lethal injections would violate their client's civil rights. Attorney William McKinley Hennis III told U.S. Judge Timothy Corrigan that if the drugs were to be improperly mixed, the anesthetic effects would be compromised. "Manny Pardo would be the first inmate to be executed using that new lethal injection protocol," Hennis said. Corrigan denied the complaint, and Hennis said he would appeal the ruling.

In another legal filing, the Supreme Court of Florida denied Pardo's argument that he should have never been tried in 1988 because he was incompetent to stand trial. David Waksman, who prosecuted the case, dismissed the claim, saying, "He was just a cold-blooded killer who used to be a cop."

Pardo's life started on the other side of the law, according to court documents filed by his attorneys. At age 17, he enlisted in the Navy and served honorably served from 1974 to 1978. In 1981, Pardo re-enlisted in the Marines and remained a reservist while he worked for the Florida Highway Patrol and the Sweetwater, Florida, Police Department. In 1985 Pardo was fired from the police department and left the reserves when, according to court documents, "he falsely testified in court about police corruption in the Bahamas." Hennis said the stress of losing his job, compounded with a serious undiagnosed disease, turned him into "someone he was not," a killer.

During his trial, Pardo took the stand and admitted to the murders. "He came up with this vigilante story," recalls Waksman. "He said, 'I'm ridding the community of this vermin and technically it is not murder because they're not human beings.'"

The only chance Pardo has to win on the competency issue is if the United States Supreme Court decides to hear his appeal.

The execution is scheduled for 6 p.m. Tuesday at Florida State Prison in Starke, Florida.

Chase Killer, 137 Bullets!
Posted: Dec. 3, 2012 - Updated January 12, 2013 at 08:23 PM PST

CLEVELAND, OH — Cleveland police have released the names of the 13 officers involved in the deadly police chase and shooting. "This incident included a lengthy police chase through many communities. We urge anyone who saw anything that might assist in this investigation to call BCI at 855-BCI-OHIO."




Patrol Officer Wilfredo Diaz #350 Appointment Date: 11-03-08
Patrol Officer Michael Brelo #416 Appointment Date: 10-15-07
Patrol Officer Cynthia Moore #1277 Appointment Date: 10-15-07
Patrol Officer Michael Farley #409 Appointment Date: 04-08-96
Patrol Officer Brian Sabolik #1021 Appointment Date: 01-10-11
Patrol Officer Paul Box #2526 Appointment Date: 08-19-96
Patrol Officer Randy Patrick #1580 Appointment Date: 08-04-97
Patrol Officer Scott Sistek #1395 Appointment Date: 02-25-08
Detective Michael Demchak #1621 Appointment Date: 10-23-82
Detective Erin O'Donnell #1027 Appointment Date: 09-28-98
Detective Christopher Ereg #767 Appointment Date: 08-30-99
Detective Michael Rinkus #2182 Appointment Date: 01-06-92
Detective William Salupo #1969 Appointment Date: 02-17-98

The incident has sparked a heated debate on whether the 13 officers were justified in firing 137 rounds into a car carrying 30-year-old Malissa Williams and 43-year-old Timothy Russell, who died as a result.

Posted: Dec. 1, 2012 - Updated January 12, 2013 at 10:03 AM PST




CLEVELAND, OH - The Cleveland Police Patrolman's Association President slammed Cleveland's Police Chief Saturday, speaking-out in support of the 13 officers involved in Thursday night's deadly chase and shooting. "[In] my eyes, everybody did great. It was a good job on the pursuit, no innocent people got hurt but like I said, I just go back to saying again they could've stopped at any point … I don't understand where the "bad guys" aren't still bad, and now it's the police officers. It's bull****," a heated Union President, Detective Jeff Follmer (pictured above, center) told reporters at a Saturday press conference.




Follmer kept reiterating is how unhappy he is with the remarks Cleveland's Police Chief, Michael McGrath, made towards this investigation in a joint East Cleveland and Cleveland Police press conference held Friday night. Follmer, joined by a full room of uniformed and non-uniformed police officers, spoke-out Saturday saying they fully support the 13 Cleveland Police Officers and how they handled what Follmer described to be a "rapidly evolving situation."

In a statement read, Follmer said two officers heard a shot fire from the suspects' vehicle and described that shot as being heard inside Cleveland's Justice Center as well. He then described a chase where he says it was broadcasted that the passenger of the suspects' vehicle pointed a gun at police and appeared to be reloading.

Officials Friday said 13 officers fired 137 rounds killing 42-year-old Timothy Russell and 30-year-old Malissa Williams, both found to be unarmed Thursday night.

But Saturday, Follmer continued to defend the officers saying they responded the way they were trained. "The officers involved are experienced and professional police officers. For anyone who was not there to judge them without knowing all of the facts … or to blame anyone else BUT the two occupants of that car, for their own death, is ignorant and self-serving," read Follmer.

Friday, Cleveland Police Chief reacted to the shooting and said, "It's really with a heavy heart. I mean, this is really, I can't tell you how much this hurts the Cleveland Division of Police, I mean we work so hard," a premature comment according to Follmer, who responded, "As investigators we have to take a step back. Okay. When this is investigation is over, then he can say what he wants to say. There's no reason to go on camera and say what they said yesterday when they don't know the facts, like these officers that were on scene."

McGrath along with Cleveland Department of Public Safety Director, Martin Flask, promised full cooperation and disclosure as the East Cleveland investigation into the fatal shooting and "use of deadly force" continues.

Follmer, in turn, says he supports the investigation but does not agree with the comments officials chose to make. Meanwhile, those who knew the victims are speaking out.

Joyce Boyd, a family friend of 42-year-old Timothy Russell, told media sources, "Other people could've got hurt, 137 bullets … that's unnecessary for anybody." Boyd said she knew Russell as a God-fearing man who grew-up with her son. "I cried all night because these people are like family to me, I love them, " said Boyd, " …to shoot two human beings 137 times, I really think that something really, really needs to be done. Not just a suspension."

Media sources spoke to Russell's sister over the phone, who said the family is speaking with lawyers before they comment on what happened Thursday night. Both victims appear to have criminal records. Williams' record showed arrests for possession, attempted abduction and rape.

Follmer said to his knowledge, no weapon has been retrieved.

Posted: Nov 30, 2012 - Updated January 12, 2013 at 9:54 AM PST


EAST CLEVELAND, Ohio - There was no gun inside the suspects' car involved in the high-speed chase that ended with gunfire Thursday night, East Cleveland Police Chief Ralph Spotts said. Cleveland police said an officer saw a car drive by near the Justice Center on West St. Clair Avenue and believed a shot was fired from within. That started the pursuit at about 10:30 p.m. and lasted about 25 minutes. At the end of the chase, two police cars were in front of the suspects' car and were hit head on, Spotts said. Spotts said no shell casings were found in front of the Justice Center. He said there is no evidence that this was a shootout or an exchange of gunfire. Shots were fired at the car behind Heritage Middle School in East Cleveland, killing both people inside.

A media photographer, who was on a scheduled ride-along with police, said there were dozens of bullet holes in the suspects' car and the windshield of a police car. McGrath said those shots could have been friendly fire.

The Cuyahoga County Medical Examiner's Office said a 30-year-old woman was killed. Spotts said they believe she was homeless and living in a shelter. Timothy Russell, 43, also died. No East Cleveland police officers were at the scene at the time, Spotts said. The investigation will be handled by East Cleveland police. The United States Attorneys' Office, the FBI and the Ohio Bureau of Criminal Investigation have been contacted as well to investigate.

"A tragedy, not just for the community, but for the police department," Cleveland Police Chief Michael McGrath said. "This is really with a heavy heart. I can't tell you how much this hurts." McGrath said 13 officers fired 137 rounds. Those officers will be on administrative leave for three days and will remain on limited duty during the investigation. "Two people died and we have 13 officers involved," McGrath said. "You've got to carry that weight with you the rest of your life… You try to make sense of it and it's very difficult. All night I'm thinking 'Why, why, why?' And we'll find out why." The Cleveland Police Department will be moving other officers to work in the second district, since so many are on leave.

Posted: Dec. 03, 2012 at 6:00 AM - Updated January 11, 2013 at 3:32 PM PST


EAST CLEVELAND, Ohio -- Investigators will begin today interviewing the 13 Cleveland police officers who fired 137 bullets Thursday at a car, killing a Cleveland man and woman in East Cleveland after a high-speed chase. East Cleveland Sgt. Scott Gardner said the Cleveland officers have been on paid leave the last three days. "It's standard procedure based on psychiatric research that shows it is best to wait 72 hours before interviewing officers involved in shootings," Gardner said. The time off is meant to allow the officers to reflect on the traumatic experience before being questioned, he said.




The Bureau of Criminal Identification and Investigation has assigned two agents to assist the East Cleveland Police Department in unraveling what happened in the 26 minutes between when Cleveland officers heard a gunshot outside the Justice Center and Timothy Russell, 43 (pictured above, center-right) and Malissa Williams (pictured above, center-left) 30, died in a hail of bullets.


The chase began about 10:30 p.m. Thursday outside the Justice Center in downtown Cleveland. In a news conference Saturday, Jeffery Follmer, president of the Cleveland Police Patrolmen's Association, said two Cleveland officers heard a gunshot and believed it came from a 1979 Chevrolet Malibu belonging to Russell. Russell, with Williams in his car, sped away. Russell had driven from downtown on Interstate 90 east through Bratenahl at speeds of up to 100 mph and rammed a police car before he exited the freeway and headed into East Cleveland, Gardner said.

During the chase on the highway, an officer reported also seeing something in the passenger's hands, Gardner said. Russell ended up on a dead-end access road to an East Cleveland middle school. There a dozen officers from Bratenahl, the Ohio State Highway Patrol and the Cuyahoga County Sheriff's Office who had joined in the pursuit converged with the 13 Cleveland officers. They surrounded the Malibu, and some officers were out of their cars when Russell rammed another police car, Gardner said. In the news conference, Follmer described it more forcefully. Russell "violently rammed a police car and almost struck an officer," he said.

Police are trained to use deadly force to stop a suspect from using a vehicle as a weapon. They opened fire. Pathologists at the Cuyahoga County Medical Examiner's Office removed three dozen rounds from Russell's and Williams' bodies. She was shot 24 times, according to a spokesman. No gun was found in Russell's car or along the chase route. No bullet or casing was found outside the Justice Center. The Cuyahoga County Medical Examiner's Office is running gunshot-residue tests on Russell's and Williams' hands to determine if either fired a gun. The results should be in before week's end.

Meanwhile, relatives of Williams, one of the two in the car, say they're looking for answers about the circumstances that led to her violent death. They also say that Follmer owes them an apology. Those who want an apology from Follmer disliked comments he made in his news conference in which he referred to Williams and Russell as "bad guys" and said the police did a "great job." Contacted Sunday, David Russell, 67, the father of Timothy Russell, said he knew little about his son's death other than what he has seen on television. He said it had been some time since he last talked to his son. He recalled him as being a good child, one of five children he and his late wife, Joyce Russell, raised together. "I taught him how to work and his mother taught him how to act and get and education," Russell said. "I know I never taught him about how to carry a gun.

Some of Williams' relatives said Sunday they want answers about her death and an apology. Williams, they said, suffered from schizophrenia and lived in a group home near downtown. She often went to lunch at Bishop Cosgrove Center and was friends of people who lived at the men's shelter at 2100 Lakeside Ave. Family members said the last time any of them made contact with Williams, who has a criminal record, was last week. "I saw her when I was downtown on Monday," said Walter Jackson, 46, Williams' uncle. "She gave me a big ol' hug, and kissed me on my neck." Her mother, Martha Williams, 52, said it had been a few years since she last saw her daughter.

Now, she said, she just wants answers about what happened. "I just want to know why they did her like that," Williams said. "They shot her like a wild animal, why did she have to die execution style." Williams' aunt, Dorothy Sigelmier, said his statements were uncalled for. "You have two people who are dead," Sigelmier said. "I don't see how he could make a statement like that."

Relatives said Williams was not mentally stable and took medication to deal with her health ailment. They said she sometimes identified with herself as a man. Even though she has a criminal background, she was not a violent person, they said. Williams had two children who were placed into the custody of the state, but the relatives said they've never had contact with them. "She was in the wrong place at the wrong time," Jackson said. "I wish she didn't get into that car." The family has reached out to the Cleveland NAACP.

Rev. Hilton Smith, president elect of that organization, said it awaits the results of the police investigation and will monitor how Mayor Frank Jackson and his administration handle its findings. "We are seeing how this investigation is going to turn out. We don't want to say anything in rash judgment until we know the results." Until then, he said, it's a time for prayer. "We are praying mightily for the families of the people killed and for the stop of urban violence as a whole," Smith said. "This is a societal problem, and right now we have to lift our community in prayer. 

East Cleveland police were expecting to release their tapes today of police radio communications during the chase and shooting.

The DeathShine State!
Posted: 3:59 PM EST, Wed Nov. 28, 2012 - Updated: 2:07 AM PST, Mon Dec 3, 2012


Jacksonville, Florida (WCJB) -- The attorney for a Florida man who shot at a car of teens over the weekend, killing one, says the incident bears no resemblance to the Trayvon Martin case. Her client, Michael Dunn, is no "vigilante" but did feel threatened and shot out of "self defense," the attorney said. "There are no comparisons to the Trayvon Martin situation," said Dunn's attorney. "He is devastated and horrified by the death of the teen." Dunn, 45, was denied bond Monday on a murder charge stemming from the weekend shooting in Jacksonville. The violence was sparked by a confrontation about loud music at a gas station, the Jacksonville Sheriff's Office said.


Dunn (pictured left) told authorities that he had asked the teens to turn down the blaring music from their vehicle adjacent to his, as he waited for his girlfriend to return to the car. He heard threats from the teens, Dunn told police, he felt threatened and thought he saw a gun in the teens' car. He grabbed his gun and fired at least eight shots, authorities said. Seventeen-year-old Jordan Davis (pictured above, center) among the teens, was killed. There were no guns found inside the teens' car, the Jacksonville Sheriff's Office said. Jordan's body will be moved to Atlanta, the home of his mother, on Thursday, before a Saturday funeral.

Some have compared this incident to the Trayvon Martin case, the shooting of an unarmed Florida teen earlier this year that sparked nationwide protests and inflamed public passions over race relations and gun control. Martin's shooting also focused a spotlight on Florida's controversial "Stand Your Ground" law, which allows the use of deadly force when a person perceives a threat to safety. Similar to Trayvon Martin, Davis was 17 and African American.

Ron Davis, the victim's father, said his son didn't own any guns, wasn't part of a gang and was a good kid. The father said he talked to two of the teens who were in the car, and they are "really shaken." When Dunn pulled out the gun, the teens' initially thought it was a fake then frantically tried to back up the car before being caught in the gunfire, the father said. He said he is devastated and doesn't believe the shooting was self defense. "He did something that there was no defense for," the father said of the suspect.

Dunn's attorney said her client's action should not be compared to George Zimmerman, the volunteer neighborhood watchman who is charged with second-degree murder in the February 26 shooting death of Martin in Sanford, Florida. "That's ridiculous. Michael is not a vigilante," the attorney said. "He's a brilliant software developer. It was never his intention to kill anyone." The attorney said she is contemplating what defense she will use if the case goes to trial.

"Self defense applies because Mr. Dunn was threatened," the attorney said. "We can't say what the defense will be at this stage ... but stand your ground is a possibility."

Complaint No. 7!
Posted: 6:44 p.m. Tuesday, Nov. 13, 2012 - Updated: 8:09 p.m. PST - Tuesday, Nov. 15, 2012

ORLANDO, Fla. — An Orlando police officer is still in jail after being arrested for a second time this year for domestic violence. On Friday media sources discovered reports that show, officer Danny Sidders had also been accused of rape, and stealing from the city. More than a dozen years before Sidders faced a judge on evidence tampering charges last week, he was investigated after being accused of stealing a $1,500 insurance check from the city, for accident repairs to his patrol car. Sidders was suspended for three weeks without pay. He wasn't fired, nor was he charged.





On Tuesday, media sources sat down with Orlando Police Chief Paul Rooney. Rooney was not police chief at that time, but sources asked Rooney why Sidders (pictured right) wasn't fired, and whether Rooney would have fired him. "There was some confusion about whether he believed that check was issued to him during a divorce settlement," said Rooney. Rooney said the Sheriff's Office couldn't get past that excuse in the criminal investigation, and neither could the police department's internal affairs investigators. The three week suspension was for bad judgment, cashing the check when claiming not to know where it came from.

Sidders has been arrested twice this year, accused of domestic violence. Now he's facing a felony charge, accused of hiding a gun he shouldn't have had. "Do you want someone like that to be representing OPD?" sources asked Rooney. "What I can say to that is, everyone is entitled to due process and officer Sidders, like any other officer, is not only entitled to due process under the state statute bill of rights, but the Fraternal Order of Police contract," said Rooney.

Sidders is facing his seventh internal affairs investigation in the last five years. Rooney said it will be done quickly.

Burnin' Rage!
Posted: October 21, 2012 - Updated: October 21, 2012 - 10:24 pm PDT
SAN DIEGO, CA (WCJB) — The San Diego Police Department is investigating a San Diego police sergeant in a videotaped incident who apparently pulled a distraught woman by the hair outside her burning home. A source says a video taken at the scene Friday appears to show an officer grabbing the woman's hair and dragging her several feet after she took some swings at him. The woman appears to have been pulled away from firefighters who were keeping her from the burning house. The woman, Torazzi Hayslett, says she believes the officer overreacted and she's hiring an attorney.




The video appeared to show the officer, identified as San Diego police Sgt. Daniel McLaughlin, grabbing Torazzi Hayslett and pulling her back as she the took off toward a group of firefighters outside the burning home. San Diego police Lt. Andra Brown told sources "due to allegations arising from this incident, we are conducting an internal investigation into the matter," and because it was a personnel matter police could not make further comment.

In the video, shot by a photojournalist for the local sources, the sergeant is seen trying to pull the woman's head to the street moments after she flailed and her open hand had passed within inches of the officer's face. The incident was late Friday afternoon outside the smoldering house in the 2000 block of Ilex Avenue.

McLaughlin was also involved in a 2009 incident that injured an advocate for the homeless. A jury in that case found he used unreasonable force and was negligent. The paper says the homeless advocate was awarded nearly $4,000 in damages. The fire caused an estimated $400,000 damage. The cause is under investigation.

D.C. Lotus!
Posted at 12:37 AM ET, 06/28/2012 - Updated: July 1, 2012 12:25 AM PDT
Washington, D.C. -- Four D.C. police officers were indicted Wednesday in connection with an assault outside a Northwest Washington nightclub last June in which a District Heights man was beaten so severely he lost an eye, according to officials and the man's lawyer. The officers, who were off-duty at the time of the June 10, 2011 fight, were involved in the incident outside the Lotus nightclub in the 1400 block of K Street, police officials said in a statement released late Wednesday night.

Police did not release specific information about the charges. No police officials could be reached for comment at the department's public information office late Wednesday.

During the brawl, two club patrons were embroiled in a fight with several individuals, some thought to be bouncers at the club, police said. One of the patrons, Walter Blair II, 24, of District Heights, was taken to a hospital for treatment but lost his right eye as a result of the fight, his attorney, Ronald Karp, said last year. Detectives recovered security-video footage of the fight and confirmed the identities of three officers, all of the 1st District. They were identified as Kenneth McRavin, Thaddeus Modlin, Nikeith Goins and Yolonda Lampkin, also of the 1st District, officials said. It was unclear what role the officers allegedly played in the incident. A total of nine people were indicted after more than a year-long investigation by the D.C. police department's internal affairs division, officials said.

Christopher Swanson
February 26, 2010
A former Salinas police officer who opened fire on an occupied vehicle after he mistakenly thought he'd been shot will learn today if he'll be held over for trial. An all-day pretrial hearing ended Thursday without a decision from Judge Russell D. Scott, who asked all parties to return at 9:30a.m. today to learn whether Christopher Swanson will answer to a felony charge of discharging his firearm with gross negligence. Swanson, 37, a veteran of two combat tours in Iraq, had been a Salinas police officer for about a year on Feb. 3, 2009, the night he pulled over a car for a routine traffic stop in East Salinas. The situation deteriorated into a wild scene after the passenger in the vehicle reached into the darkness, toward the center of the car, with both hands when Swanson asked for identification, Swanson said. Swanson told investigators that he heard "a loud pop," saw what he believed was the flash of a gun muzzle, and felt a blow to his Kevlar vest, which made him believe he'd been shot.




A backup officer, Steven Mattocks, told investigators that Swanson yelled, "I've been shot" — a claim Swanson disputed Thursday — then crawled away from the vehicle and lay on his back, screaming. Mattocks opened fire, discharging eight rounds into the SUV, and Swanson, reacting to that gunfire, fired six rounds of his own. The bullets shattered the tinted rear window, plus a side window, but neither the driver, Adriana Velasquez, nor her passenger, Julio Hernandez, was injured.

The

couple were unarmed

, and police concluded that Hernandez was holding his driver's license, not a gun. The city of Salinas agreed in August to pay $130,000 apiece to Velasquez and Hernandez. Swanson was fired by the Salinas Police Department in January.

Scott heard testimony Wednesday from two other Salinas police officers who were at the scene, and another who examined the vehicle for evidence, all prosecution witnesses. He also heard from a behavioral psychologist acting as a defense witness and from the defendant. Salinas police officer Michael Batchelor told prosecutor Berkley Brannon that when he arrived, he saw Swanson pointing his weapon at the car, "looking like he obviously had been through something. "He seemed focused on everything that had just taken place, but not on the actual threat itself," Batchelor said. "He just wasn't there — that's all I can say."

Another Salinas police officer, Ken Schwemer, described Swanson as "confused, dazed, almost in a code black-type situation, a state of mind where your senses start shutting down." Both officers said Swanson was checking his chest and abdomen to see if he had been injured by gunfire. Both testified that Salinas police were on a heightened state of alert because of six recent homicides in the same area, as well as information that local gang leaders had issued their soldiers "a green light," permission to target and harm police.

Swason's defense attorney suggested that the "loud pop" could have been caused when Hernandez attempted to shove a beer can between the passenger-side seat and the car's center console, crushing the can. The flash, he said, could have been a reflection from Swanson's flashlight off the beer can, compact discs, or a change purse that were in the car.

The defense presented William Lewinski, a behavioral scientist from Minnesota State University and an expert on the psychology of police officers in crisis situations. Lewinski's evaluation was that Swanson reacted in a manner that was consistent with a reasonable, trained police officer to circumstances that included the danger of East Salinas, the vehicle's dark-tinted windows, what was perceived as a sudden and unusual move by the passenger toward the center of the car, and loss of sight of the passengers hands just before the pop and flash. He noted that the defendant's initial reaction was to spin, drop to the ground, and crawl from the vehicle. He opened fire only after he heard several shots that, it was later determined, came from Mattocks' weapon.

A key moment in Swanson's testimony was when he contradicted Mattocks' claim that Swanson shouted, "I've been shot." "I don't believe I said that, and I don't think it's something I would have said," Swanson said. That statement caused Scott to wonder aloud why, in that case, Mattocks had opened fire, the supposed impetus for Swanson to discharge his weapon six times. The crime carries a possible sentence of probation to up to three years in prison. Brannon asked the judge to consider a lesser charge of assault with a firearm if he decides the more serious charge isn't supported by the evidence.

---
Reader Pageviews by Country
---
From: Nov 30, 2012 4:00 PM – Dec 7, 2012 3:00 PM
---
---
Movie Intermission!
Forty-Four Minutes - North Hollywood
---

Description: The North Hollywood shootout was an armed confrontation between two heavily armed and armored bank robbers and officers of the Los Angeles Police Department (LAPD) in the North Hollywood district of Los Angeles on February 28, 1997. Both robbers were killed, eleven police officers and seven civilians were injured, and numerous vehicles and other property were damaged or destroyed by the nearly 2,000 rounds of ammunition fired by the robbers and the police.

---
---