---
---
Click on Banner to Sell Your Home(s)!
Runtime:
00:01:18 (One Minute, Eighteen Seconds)
Video Site:
The Attorney Depot™
---
"The only good nigger is a dead nigger and they should hang you in the town square to prevent any other nigger from coming in the area."
-- July 18, 2011 Statement by Oakland (CA) Public Schools Police Chief Pete Sarna, referring to an African-American police officer.
---
---
Deans of Rape!
Posted: February 06, 2015 at 01:00 PM ~ Updated: February 06, 2018 at 12:00 PM
Southern Methodist University Dedman School of Law this week found itself on a list no law school wants to be on. Differing in size, location and prominence, these schools weathered the unwanted public attention that comes after a professor or administrator gets tied up in a sex scandal.
Promoted!
Posted: FRIDAY, AUGUST 19, 2016 ~ Updated: Monday, Sept. 12, 2016 05:25 PM PDT
Berkeley, CA
-- UC Berkeley Police Lieutenant Lee Harris sent an email to UC Berkeley Police Chief Margo Bennett (
pictured above, center
) in 2015. The email depicted a Black man holding a sign. The sign read: "no mother should have to fear for her son's life every time he robs a store." The lieutenant wrote above the picture: "thought this would make everyone smile." The email and photo are an internet meme making fun of Black Lives Matter protesters.
The email was first reported by media sources. Corrupt Justice™ also obtained a copy of the email from an anonymous source. Media sources confirmed through the university that the email was sent by a "police officer." However, the University would not confirm the officer's identity. Corrupt Justice™ was unable to reach Bennett by telephone. The department's public information officer was not in her office either.
University spokesperson Janet Gilmore told media sources that Bennett "verbally reprimanded" the lieutenant for sending the message. However, university records show that
Bennett promoted Harris to captain after receiving the email
. Harris currently is in charge of "administration and community outreach" for the department. Harris did not answer his phone when called.
Bennett had her department gun stolen from her vehicle after parking it in Richmond in 2015. Bennett was appointed chief of the campus police department in 2013.
Pardoned!
Posted: April 10, 2016 ~ Updated: Thursday, Sept. 8, 2016 11:25 AM
California
-- Esteban Nuñez, 27, is the son of former California state Assembly speaker Fabian Nuñez. Fabian was a political ally to Arnold Schwarzenegger while he was governor. Esteban entered prison in June 2010 to serve a 16-year sentence in the stabbing death of college student Luis Santos in San Diego. His manslaughter sentence was dramatically reduced in 2011 by ex-Governor Schwarzenegger. On his last day in office Schwarzenegger commuted the sentence to seven years. Esteban Nuñez received credit for good behavior and was released after serving less than six years.
The Santos family sued to overturn the shortened sentence in 2012. However, they were without success. A Sacramento judge called the commutation "repugnant," but legal. In 2015, an appeals court wrote that "back-room dealings were apparent[.]" However, they upheld Schwarzenegger's power to reduce the sentence.
On Sunday prison officials said Esteban had been freed from prison. The California Department of Corrections and Rehabilitation said Esteban will live in Sacramento County. He will be on parole supervision for three years. The Nuñez family released a statement Friday. It read (in part): "Our son has paid his debt to society. He is committed to continuing the work of healing, self-reflection and spiritual growth."
Kathy Santos, Santos' mother had anticipated Esteban Nuñez's early release. She steadfastly believes a high-level political favor is sending him home. "It makes you sick that something like this can happen, and you have no power." She added she doesn't believe the young man has reformed. Schwarzenegger said at the time that he acted because he thought the 16-year sentence was excessive. However, he also acknowledged he was helping a friend.
White Bootlickers!
Posted: Wednesday, June 3, 2015 11:39AM ~ Updated: Wednesday, June 3, 2015 11:39AM
Scrubbed!
Posted: Wednesday, June 3, 2015 11:39AM ~ Updated: Wednesday, June 3, 2015 11:39AM
Black-in-Israel!
Posted: March 31, 2015 8:33 PM EST ~ Updated: April 2, 2015 12:53 AM PST
Jerusalem, Israel (WCJB)
- The Israeli Interior Ministry said it is set to force illegal African migrants to choose between leaving to a "safe third-party" country in Africa, or face imprisonment. A statement from the ministry's population and immigration authority said the measure would apply to migrants currently at the southern Holot detention centre. There are currently around 2,000 African migrants at Holot out of an estimated 42,000 in Israel. The majority of migrants at Holot hail from Sudan and Eritrea and would face danger were they to return home.
He described them as those "who infiltrated Israel and cannot be expelled to their country of origin." He said Israel will identify migrants who qualify for the measures. They would inform them of the proposed destination. Israel would then pay for their plane ticket and hotel there. A spokeswoman for the interior ministry refused to name the third-party countries. However, media and some charities named them as Rwanda and Uganda. "An infiltrator who agrees to this procedure will begin the preparations for leaving. An infiltrator who refuses will face a hearing. Following the hearing it will be decided whether they will be imprisoned."
Most African migrants in Israel reside in impoverished areas in southern Tel Aviv. Their presence has triggered protests from veteran residents. Israeli Interior Minister Gilad Erdan said the measure would "encourage infiltrators to leave Israel in a safe and dignified way. He said it will be an effective tool to upholding our committment to return life to normal in Israel." The interior ministry said the measure has been approved by Israel's attorney general. He said it was to come into force "in the coming days."
Six local and international rights groups protested the measure. In a joint statement they said the measure was "illegal." The groups said that Rwanda and Uganda are not safe. They said that migrants who arrive there are stripped of their cash and documents. They demanded Israel expose any agreements it had made with those countries. Israel has previously offered cash stipends to African migrants in return for them leaving the Jewish state. The interior ministry said that last year 1,500 migrants "willfully left to a third country. In addition, 7,000 left for their country of origin".
---
Race Riots!


(Image: Race Riot in Detroit, 1943)
FACT:
Prior to the 1960s, rioting (or race riots), consisted of whites burning down and destroying black communities simply because they didn't want them there. Race Riots were common in major northern, western and Midwestern cities. The population of black citizens had grew tremendously due to the great migration. Blacks fled from the "Jim Crow" south to seek refuge; to find jobs; and purchase homes. The competition was fierce, thousands and thousands of blacks flooded the cities resulting in "white flight".
White people were angry that blacks were taking over jobs and building their own communities. Even white soldiers that have been stationed away from home were furious when they came back to this "change".
This is how race riots started. Whites were not too happy about desegregation in their cities. With subliminal attempts to keep their city segregated, blacks were not allowed in the "white" part of town. Black homes and communities were destroyed and burned down by angry white mobs and countless deaths occurred.
Here are ONLY just a few examples of race riots that took place in our country:
1921: May 30- June 1. Tulsa, OK. Black Wall Street Massacre
1922. May 6, June 9 Kirven, Texas
1923: January 1. Rosewood, FL Rosewood Massacre
1930: October 12-15 Sainte Genevieve, MO
1931: March Scottsboro, AL
1935: March 19 Harlem, NY Harlem Riot of 1935
1943: May Mobile, AL
1943: June Los Angeles, CA Zoot Suit Riot
1943: June 15-16 Beaumont, TX Beaumont Race Riot of 1943
1943: June 20 Detroit, MI Detroit Race Riot
1943: August 1 Harlem,NY Harlem Riot of 1943
1949: August-September Peekskill, NY
1951: July 11-12 Cicero County, IL Cicero Race Riot
1958: Maxton, NC Battle of Hayes Pond
1959: February Pearl River County, MS
1960: April Biloxi Beach, MS
1962: October Oxford, MS Uni of Mississippi
1963: September 30. Oxford, MS Ole Miss Riot
1963: July 11 Cambridge, MD Cambridge riot of 1963
1963: May 13 Birmingham, AL Bombings
1964: July Brooklyn, NY
1964: July 18 Harlem, NY Harlem Riot of 1964
1964: July 24-26 Rochester, NY Rochester riot
1964: August Jersey City, NJ
1964: August Paterson, NJ
1964: August Elizabeth, NJ
1964: August Chicago, IL
1964: August 28 Philadelphia, PA Philadelphia 1964 race riot
1965: March 7 Selma, AL Bloody Sunday
1965: July Springfield, MA
1965: August 11-17 Los Angeles, CA Watts Riot
... to name a few.
---
Top News Story!
Cleared!
Posted: Thursay, August 18th 2016, 8:23 am PDT ~ Updated: Sat., August 20th 2016, 12:23 am PDT
LOS ANGELES, CA (WCJB)
UCLA punter Adam Searl won't face criminal charges over allegations that he sexually assaulted two women. The Los Angeles County district attorney's office says there's a lack of evidence to support allegations that Searl raped a woman. The woman had become intoxicated and blacked out after a party in 2014. There were other allegations that he groped another woman at a party earlier that year. Searl was arrested last October. After a lengthy investigation, the case was rejected on Aug. 11, 2016. Searl's lawyer says Searl has always maintained his innocence and is happy to have his name cleared. He has been attending classes and was reinstated for the Bruins' spring practice.
Punt It!
Posted: October 11, 2015 10:50 am ~ Updated: October 12, 2015 12:50 PM PT
Los Angeles, California
-- Adam Searl is a punter for the University of California, Los Angeles. He was arrested on Thursday and charged with three counts of rape. The incident allegedly took place at an off-campus house party in October 2014. Searl was released after posting $300,000 bail. LAPD's press release said the case is expected to be presented to the Los Angeles County District Attorney's Office early this coming week.
According to a news release from the Los Angeles Police Department, Searl reportedly accompanied the 20-year-old victim to a nearby residence. The woman fell asleep. She says she woke to find Searl sexually assaulting her. Police claim that after an "exhaustive investigation" in conjunction with the University of California Police Department, [the woman] was able to identify … Searl to detectives."
"We have been informed of the situation involving Adam Searl, and we take these accusations very seriously," UCLA head football coach, Jim Mora, media sources. "Adam has been suspended from the team indefinitely while the legal process runs its course."
Release Them!
Posted: Jul 25, 2015 09:25 PM PDT ~ Updated: Jul 28, 2015 07:32 AM PDT
"On August 6, 2009, President Barack Obama nominated Dolly Gee to a seat on the United States District Court for the Central District of California, to fill the seat vacated by Judge George P. Schiavelli, who resigned in October 2008. On October 15, 2009, the United States Senate Committee on the Judiciary referred Gee's nomination to the full Senate. The Senate confirmed Gee by unanimous consent on December 24, 2009. On March 19, 2010, Gee was inducted to the United States District Court. This makes her the first Chinese American woman to serve as an Article III Judge."
LOS ANGELES, CA (WCJB)
- The U.S. government is violating a 1997 settlement by detaining unauthorized immigrant children, and an order may be forthcoming to require the release of the minors and parents detained with them, a judge in California has ruled. The ruling on Friday by U.S. District Judge Dolly Gee follows an influx across the U.S.-Mexico border of immigrants from Central America.
The flood of immigrants has slowed from peaks last year, but is still high, Department of Homeland Security Secretary Jeh Johnson said earlier this summer. U.S. officials are holding 1,700 parents and children at three centers, according to media sources.
Gee ordered U.S. officials to present arguments for why she should not issue a ruling to require the release of immigrant children and a parent, usually a mother, detained with the minor. "We are disappointed with the court's decision and are reviewing it in consultation with the Department of Justice," the Department of Homeland Security said in a statement. Department officials plan to respond to the judge's order by Aug. 3, the statement said. The judge's ruling becomes effective in 90 days.
Her 25-page ruling would provide for keeping a parent in custody if the person is a "significant flight risk," and in some cases the decision envisions releasing a child to another family member in the United States. Her ruling is based on a 1997 class-action settlement in an immigration lawsuit brought years before against federal officials. The agreement required the federal government to minimize detention of immigrant children.
The latest ruling on detentions represents a defeat for U.S. immigration authorities,
who in court filings argued releasing undocumented immigrant children with their parents encourages families in Central America to undertake the dangerous journey north
.
Detainees have testified to overcrowding in U.S. Customs and Border Protection holding cells where they were detained before being turned over to another agency, Gee wrote.
"Children and their mothers were held for one to three days in rooms with 100 or more unrelated adults and children, which forced children to sleep standing up or not at all," wrote Gee, who is based in Los Angeles.
The federal government has taken steps to release unaccompanied immigrant children, often to a parent or relative living in the United States. Last year, more than 68,000 children traveling without a parent entered the country.
But the federal government has held children who came with a parent in special facilities.
Silk Life!
Posted: 6:41 p.m. EDT June 1, 2015 ~ Updated: 11:41 p.m. PDT June 11, 2015
NEW YORK, NY
— A federal judge sentenced Silk Road darknet mastermind Ross Ulbricht to life in prison Friday for founding and operating a criminal version of eBay that made buying illegal drugs almost as easy as clicking a computer mouse.
After considering the 31-year-old Texas native's apology and plea for leniency, U.S. District Judge Katherine Forrest ordered him to serve far more than the mandatory minimum 20 years faced for his February conviction on five criminal charges.
The punishment, two life terms and three lesser prison sentences, matched the maximum punishment called for under federal sentencing guidelines and recommended by a government probation report.
Saying the sprawling global drug operation "wasn't a game, and you knew that," Forrest also imposed a nearly $184 million forfeiture order on the Ulbricht.
"What you did with Silk Road was terribly destructive to our social fabric," said the judge, who lectured Ulbricht that he was like any other drug dealer, even though his operation seemed sleek and safe as it handled hundreds of millions of dollars in transactions worldwide.
Ulbricht, dressed in a dark-colored detention top and pants, seemed to stifle tears as he sought to explain himself before sentencing.
"I had a desire to, I wanted to empower people to make choices in their lives for themselves and have privacy and anonymity," he said. "I'm not a self-centered sociopathic person who wanted to express inner badness."
Pronouncing himself "a little wiser" and "more humbled," Ulbricht also said he was "so sorry for the families" who lost loved ones to Silk Road-related drug deaths.
The statement contrast with his decision not to testify during the more than three-week federal court trial that ended with a jury of six women and six men finding him guilty after barely three hours of deliberations.
The trial featured evidence Ulbricht used the nom de Net "Dread Pirate Roberts" — drawn from The Princess Bride novel and movie — to run Silk Road from 2011-2013 as an encrypted electronic bazaar. The site matched buyers and sellers around the world for billions of dollars of deals featuring heroin, cocaine, LSD, methamphetamine, phony IDs and computer-hacking programs.
Silk Road operated on a hidden area of the Internet, and required all deals to be paid for in bitcoins, an electronic currency that preserved the anonymity of its denizens. Trial evidence showed Ulbricht reaped bitcoins worth roughly $18 million.
With the swiftness of their verdict, jurors rejected defense arguments that Ulbricht founded Silk Road but quickly turned it over to unidentified others who lured him back to take the fall as federal investigators closed in on the fast-growing operation.
Lead defense attorney Joshua Dratel, had argued that the man who in boyhood reached Eagle Scout status was a loving family member and remorseful entrepreneur who deserved leniency. In pre-sentence filings, he cited a declaration filed with the court from Fernando Caudevilla, a Spanish physician who used the name "Doctor X" and provided expert advice on drug use on Silk Road's safety forum.
Paying Caudevilla $500 a week to provide that advice showed Ulbricht was not an unfeeling businessman, but someone who kept his customers' well-being in mind, argued Dratel, who is separately expected to pursue an appeal of the conviction.
Forrest shot down that argument, calling Caudevilla an "enabler," and his behavior "breathtakingly irresponsible."
Federal prosecutors, for their part, insisted Ulbricht deserved far more than the 20-year minimum sentence. In support of their argument, Assistant U.S. Attorneys Serrin Turner and Timothy Howard gave Forrest details of six drug-overdose deaths involving Silk Road drug buyers. They also stressed trial evidence that showed Ulbricht ordered and paid for murder-for-hire plots to protect his operation.
Dratel objected, arguing in part that prosecutors failed to show sufficient evidence showing the fatal overdoses were directly linked to Silk Road drug buys. He also noted that prosecutors did not seek a major sentence enhancement for a Silk Road worker who was sentenced to the equivalent of a 14-month prison sentence on Tuesday.
Forrest, however, said the issues should be considered in sentencing. She listened as two parents whose children died from Silk Road drug overdoses gave deeply emotional statements about their losses.
One victim, an athletic young kayaker identified in a prosecution filing only by his first name, Bryan, was an employee of a small money management firm in Boston. He was found dead in his apartment in early October 2013, within days of Ulbricht's arrest in San Francisco.
Undated photo shows Silk Road darknet mastermind Ross
Undated photo shows Silk Road darknet mastermind Ross Ulbricht (left) with friends. (Photo: Ulbricht defense team federal court filing)
Bryan's father, Richard, addressed the court and described how his son apparently tried heroin during his senior year in college, then spent the final two years of his life battling drug urges.
The grieving father also wrote in a separate victim impact statement that Bryan used his computer to connect with Silk Road, an operation that "eliminated every obstacle that would keep serious drugs away from anyone who was tempted."
"Clearly my son made a horrible choice in electing to try heroin in the first place," the father wrote.
However, after voicing his grief in a statement that kept the packed courtroom spectators rapt, the father told the court that Ulbricht's motives and creation had none of the theoretical, political or socially redeeming characteristics claimed by the darknet mastermind, his relatives and other supporters.
"All Ross Ulbricht cared about was his growing pile of bitcoins," the father said, calling for "the most severe sentence the law allowed."
"This is the behavior of a sociopath," he concluded.
Coke Online!
Posted: Sunday, January 11, 2015 10:54AM ~ Updated: Sunday, January 11, 2015 10:54AM
SAN FRANCISCO, CA
-- Murder-for-hire allegations are central to a New York trial starting this week for a San Francisco man charged with running an online black market where drugs were sold as easily as books and electronics.
U.S. District Judge Katherine Forrest overruled defense objections in recent weeks as she concluded prosecutors could introduce evidence about six murder plots into Ross William Ulbricht's trial. Prospective jurors have filled out questionnaires and formal jury selection starts Tuesday when potential jurors will be questioned orally.
Prosecutors say Ulbricht ran an underground website known as Silk Road, where hundreds of kilograms of cocaine, heroin and other drugs were sold to over 100,000 customers. Ulbricht has pleaded not guilty and is disputing that he operated online under a "Dread Pirate Roberts" alias, an apparent reference to a swashbuckling character in the 1987 comedy "The Princess Bride."
The government maintains that Ulbricht attempted to protect his operation by asking others to kill those who posed a threat to his business.
"To be sure, the evidence is prejudicial to Ulbricht, and it does inject an element of violence into the case," Forrest wrote in an opinion letting the evidence be shown to jurors. "However, the prejudicial effect is reduced by the government's stipulation that no actual murders were carried out."
She added: "The charges in this case are extremely serious: Ulbricht is charged not with participating in a run-of-the-mill drug distribution conspiracy, but with designing and operating an online criminal enterprise of enormous scope, worldwide reach, and capacity to generate tens of millions of dollars in commissions. Evidence that defendant sought to protect this sprawling enterprise by soliciting murders-for-hire is, in this overall context, not unduly prejudicial."
Ulbricht was arrested Oct. 1, 2013, at a San Francisco public library, where he was swarmed by FBI agents who seized his computer.
The government says he started Silk Road in early 2011, saying he wanted to "create a website where people could buy anything anonymously, with no trail whatsoever that could lead back to them." It said a spreadsheet found on his computer listed "sr inc" as an asset worth $104 million.
He was charged in Manhattan with conspiring to commit narcotics trafficking, conspiring to commit computer hacking and conspiring to commit money laundering for a scheme that the government said stretched from January 2011 through September 2013. He is also charged in federal court in Baltimore.
If convicted in both cases, he could face up to life in prison.
Posted: 1:23 pm, Sunday, October 27, 2013 - Updated: Oct. 31, 2013 - 8:42 pm PDT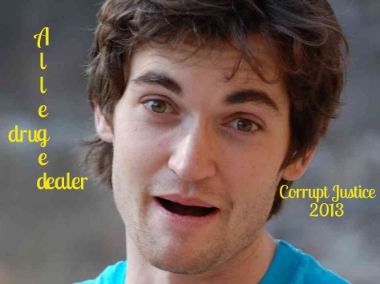 NEW YORK (WCJB)
— The United States Attorney in New York says about $28 million worth of bitcoins have been seized from a man charged with operating a notorious online drug marketplace known as Silk Road.
U.S. Attorney Preet Bharara (buh-RAH'-ruh) said Friday more than 144,000 bitcoins were found on computer hardware belonging to Ross William Ulbricht.
Federal authorities in New York have charged Ulbricht with three felonies related to the operation of the website. He was sent to New York from California earlier this month.
The federal public defender who represented Ulbricht in California declined to comment. His New York attorney didn't immediately return messages.
Silk Road gained notoriety as a black market bazaar where drugs could be bought and sold using bitcoins, a form of online cash.
Posted: Oct. 9, 2013 - Updated: Oct. 11, 2013 - 3:42 pm PDT
SAN FRANCISCO (WCJB)
— Ross Ulbricht (
pictured above, center
) of San Francisco, denies charges that he operated an encrypted website where users could anonymously shop for drugs such as heroin and LSD, his attorney said on Friday. FBI agents arrested Ulbricht, a 29-year-old San Francisco resident — allegedly known online as Dread Pirate Roberts — on Tuesday in the science fiction section of a small branch of the San Francisco public library. Ulbricht was chatting online at the time of his arrest. The arrest came after a federal investigation that began in 2011. Agents said they determined Ulbricht was "altoid," someone who was posting information about Silk Road on other drug-related websites under federal surveillance. Since then, Ulbricht's online behavior has been tracked, and agents gathered evidence that allegedly connected him to Silk Road.
"We deny all charges. That's the end of the discussion," said the federal public defender, who is representing defendant Ross Ulbricht. The denial came after Ulbricht, looking calm, appeared in federal court in red prison clothes and shackles for a bail hearing. The federal public defender asked U.S. Magistrate Judge Joseph Spero to postpone the hearing, saying the case was complex. Spero granted the request and rescheduled the hearing for Oct. 9.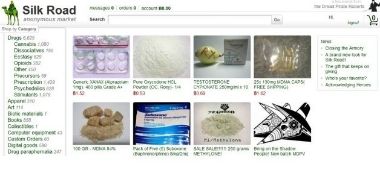 Ulbricht has been charged in New York with narcotics trafficking, computer hacking and money laundering in connection with the website known as Silk Road, which is believed to have collected more than $1 billion in revenue. He is also charged in Maryland with arranging to pay someone to kill a witness.
After the FBI executed an arrest warrant last week on Ulbricht, the alleged mastermind behind the massive online drug marketplace Silk Road, it seized about 26,000 Bitcoins, worth roughly $3.2 million, that were stored in the site's user accounts. However, media sources reports that the FBI have yet to decrypt Ulbricht's personal Bitcoin stash, which reportedly dwarfs the Silk Road accounts about 600,000 Bitcoins, worth roughly $80 million. If the $80 million estimate that the FBI spokesperson provided to media sources is accurate, it would mean Ulbricht controlled nearly 5% of all Bitcoins on the market. Despite the encryption difficulties, the bureau still has control of Ulbricht's Bitcoin wallet, meaning nobody can really access its contents. For as long as the FBI can't crack the safe, the $80 million remains in limbo.
The report confirms not only Ulbricht's success with Silk Road, but also his strict control over its operations. The FBI alleged in its criminal complaint that, aside from a handful of administrators he had hired, Ulbricht managed the bulk of the site on its own, including its finances.
Meanwhile, Bitcoin's transparency has made the FBI's seizure of the 26,000 Silk Road users' Bitcoins public. Based on recent activity, namely a 27,000-Bitcoin transaction conducted conveniently one day after Ulbricht's arrest, Social media users have identified the account into which the FBI has transferred the confiscated currency. The Bitcoin account has since been renamed "Silkroad Seized Coins" on a website site that tracks all activity on the Bitcoin network. Bitcoin users have since taken to posting comments on the webstie, according to reports.
The visibility will only make the closure of the site more painful for Silk Road users, who have no chance of re-claiming the Bitcoin they had stored on the site, the FBI spokesperson told media sources. "There is not likely to be restitution in this case," she said. "If they're knowingly buying something illegal, they can't get their money back."
If convicted, Ulbricht could be sentenced to life in prison.
---
---
"Canadian Exchange!"
Published: Wednesday, August 20, 2014, 07:22 PM EDT ~ Updated: Wednesday, August 20, 2014, 10:31 PM PDT
NEW YORK
— Jimmy Cournoyer, a Canadian drug kingpin, was one of New York's biggest marijuana suppliers. He was dubbed the Pot Playboy. Cournoyer's Montreal-based organization had ties to organized crime and drug cartels, prosecutors said. The marijuana was grown in British Columbia and was taken to Quebec, and cocaine from Mexico was smuggled into Canada. "His territory — all of North America. His goal — to extend the deadly narcotics trade as far as he could," the U.S. attorney in Brooklyn, Loretta Lynch said.
Cournoyer's drug Proceeds financed a lifestyle that included a supermodel girlfriend and a super-expensive car, the Bugatti Veyron. Cournoyer even hobnobbed with celebrities. Cournoyer had a $2 million hit fund to punish those who cooperated with the government. He had tried to threaten witnesses, authorities said. Cournoyer was arrested in 2012 while attempting to enter Mexico and was transferred to New York, where prosecutors said he sold marijuana smuggled in from Canada.
Prosecutors say Cournoyer pleaded guilty in May 2013 to charges including money laundering and conspiracies to manufacture and distribute marijuana and cocaine. Cournoyer was sentenced Wednesday to 27 years in prison for leading a $1 billion international drug trafficking enterprise. The 34-year-old Quebec native, from Laval, just outside Montreal, was sentenced in Brooklyn federal court.
---
---
Asian Dissent!
Posted: NOVEMBER 17, 2014 2:00 PM - Updated: NOVEMBER 17, 2014 2:00 PM
Sacramento, CA
-- Gov. Jerry Brown on Monday appointed former Assembly Speaker John A. Pérez to the University of California Board of Regents, as the board wrangles with a proposed tuition hike.
The appointment came two days before the board is scheduled on Wednesday to consider a plan to raise tuition by as much as 5 percent annually over each of the next five years, a proposal Brown opposes.
Pérez's appointment was one of two announced Monday. Brown also appointed Eloy Ortiz Oakley, superintendent-president of Long Beach City College, to the board. Like Brown, both Pérez and Oakley are Democrats.
"John and Eloy bring a wealth of experience and an extraordinary capacity to dig into the complexities of our great university system," Brown said in a prepared statement. "Their work has demonstrated a deep commitment to the students of California."
Pérez, 45, was described by Brown's office as "a longtime advocate for affordable higher education," including championing a program to reduce fees for students from certain middle-income families. The Los Angeles lawmaker himself attended UC Berkeley but did not graduate. He ran unsuccessfully for state controller this year.
Pérez said in a prepared statement that he is "deeply honored" by the appointment.
"I have been privileged to work with the governor to make college affordable and accessible for every Californian, and I am very eager to continue that work as a regent," he said.
Oakley, 49, of Long Beach, has been the superintendent and president of Long Beach City College since 2007.
Both appointments require Senate confirmation, and there is no compensation.
University of California President Janet Napolitano said last week that UC officials have been forced to consider tuition increases because of insufficient state funding. The state has increased UC funding by 5 percent in each of the past two years, and Brown and some lawmakers have voiced opposition to a tuition increase.
The tuition proposal comes ahead of budget negotiations that will kick off when Brown releases his proposed spending plan for the next fiscal year in January.
Senate Republican Leader Bob Huff, R-Diamond Bar, said on Twitter on Monday that he was looking forward to hearing from Pérez and Oakley "on compensation hikes, tuition increases and UC budget transparency. Also whether they think it's appropriate to hold Legislature hostage for more $$."
Posted: March 17, 2014, 2014 - Updated: Tues. Sept. 30, 2014 03:31 AM PST
Sacramento, California
-- Assembly Speaker John A. Pérez announced Voters will not be asked this year to decide whether to roll back California's ban on racial preferences in college admissions. At the request of Sen. Ed Hernandez, author of Senate Constitutional Amendment 5, Pérez said he is sending the measure back to the Senate without taking any action in the lower house. "It really is driven most by my interest in making sure we come out with the best policy outcomes," Pérez said. "And as it's currently written I don't think SCA 5 gives us that. As it's currently written it requires a two-thirds vote of both houses, and those votes don't exist in both houses." Pérez said he and Senate leader Darrell Steinberg will form a task force to discuss whether California should change the way it admits students to public universities.
The group will include representatives from the University of California, California State University and the community colleges, he said. The move came a week after three Asian-American state senators -- who had previously voted for SCA 5 -- asked Pérez to put a stop the measure. "Prior to the vote on SCA 5 in the Senate, we heard no opposition to the bill. However, in the past few weeks, we have heard from thousands of people throughout California voicing their concerns about the potential impacts," Sens. Ted Lieu of Torrance, Carol Liu of La Canada Flintridge and Leland Yee of San Francisco wrote to Perez on March 11.
"As lifelong advocates for the Asian-American and other communities, we would never support a policy that we believed would negatively impact our children," Lieu, Liu and Yee wrote in their letter to Pérez. "Given that many in the (Asian Pacific Islander) and other communities throughout the state feel that this legislation would prevent their children from attending the college of their choice, we have asked Senator Ed Hernandez to hold SCA 5 until he has an opportunity to meet with affected communities and attempt to build a consensus."
The measure would overturn part of Proposition 209, which voters approved in 1996, by allowing public colleges and universities to use race and ethnicity as a factor in judging students for admission. Democrats in the state Senate used their two-thirds super majority to pass SCA 5 in January, sending it to the Assembly for consideration. Since then, Asian-American advocacy groups have been organizing opposition around the state, arguing that affirmative action will help some ethnic groups at the expense of others.
"Higher" Education!
Posted: Monday, Feb. 04, 2013, 11:51 PM EST - Updated: Wed. Feb. 6, 2013, 02:02 PM PST
Georgetown University is a private research university in Washington, D.C. Founded in 1789, it is the oldest Jesuit and Catholic university in the United States.
Washington. D.C.
-- A high-flying law student with aspirations to serve in public office was secretly a drug dealer and addict who raked in more than $100,000 in profits. Georgetown Law student Marc Gersen, 31
(pictured above, center)
will now spend the next four years behind bars after his secret double life was exposed. Gersen was arrested in a sting operation at a boutique hotel in December 2011, when police discovered 500 grams of methamphetamine that he was dealing alongside his colleagues.
A federal court in Washington. D.C. heard last week how Gersen managed to operate at law school while also as a functioning drug dealer and addict. He pled guilty to selling vast quantities of methamphetamine and being part of a three man drug ring that operated coast-to-coast, the Washington Post reports. The court heard how, on one side, Gersen, a graduate of the
University of California, Berkeley
, was a "socially conscious and brilliant student who was Phi Beta Kappa at Georgetown." But at the same time he was "deeply involved in drug dealing." He has since handed over his profits to the federal government as part of his punishment.
1850 to Present!
"Red, White & Blue!"
Posted: 6:47 am, May 17, 2012 - updated on: 07:31 am, May 17, 2012
pictured above: Jared Chase (left), Brian Church (center) and Brent Vincent Betterly.
CHICAGO, Ill.
-- Three anti-NATO protesters
pictured above
charged with terrorism conspiracy planned to attack four Chicago police stations, the local campaign headquarters for President Barack Obama and the home of Chicago Mayor Rahm Emanuel, prosecutors alleged in court Saturday. The men were identified as 22-year-old Brian Church, of Ft. Lauderdale, Fla.; 27-year-old Jared Chase, of Keene, N.H.; and 24-year-old Brent Betterly, who told police he resides in Massachusetts. The three were charged with conspiracy to commit terrorism, possession of an explosive or incendiary device and providing material support for terrorism. Bond of $1.5 million was set for each defendant.
Friends of the three men insisted they were just operating a home brewery. The beer-brewing operation, prosecutors said, was used to fill bottles with gasoline that would later be thrown as Molotov cocktails. Prosecutors stated that police also found a gun that fires mortar rounds, swords, a hunting bow, ninja-like throwing stars and knives with brass knuckle handles. "Plans were made to destroy police cars and attack four CPD stations with destructive devices, in an effort to undermine the police response" to attacks on the Obama office, the Emanuel home as well as unspecified financial institutions during the NATO summit this weekend, the charging statement said. The charging document states that "while the Molotov Cocktails were being poured, Church discussed the NATO Summit, the protests, and how the Molotov Cocktails would be used ... At one point, Church asked if others had ever seen a 'cop on fire' and discussed throwing one of the Molotov Cocktails into" a police station. "Church stated that he also wanted to buy several assault rifles, and indicated that if a police officer was going to point a gun at him, then Church would be 'pointing one back'," the document states.
An attorney for the men, denied that and said the men and their friends were in Chicago to "peaceably protest." Defense attorneys told a judge on Saturday that undercover police were the ones who brought the Molotov cocktails, and that their clients were entrapped. The attorney later told reporters outside the courtroom that it was all a setup. Two informants "ingratiated themselves" with the three men and "this was all their idea," he insisted, calling it "entrapment to the highest degree."
Cook County State's Attorney Anita Alvarez said the investigation began weeks ago and local authorities had the help of
the FBI and the Secret Service
. "They are not peaceful protesters, they are domestic terrorists ... these men were here to hurt people," Alvarez said. "They were making the bombs ... (and had) directions on how to implement this."
"Red, White & Jewish Lies!"
Posted: 6:47 am, May 17, 2012 - updated on: 07:31 am, May 17, 2012
Max Mermelstein (November 1, 1942 – September 12, 2008) (
pictured left
) was a drug smuggler for the Medellín Cartel in the late 70s and early 80s, who later became a key informant against the organization. He is
Mermelstein is reputed to have smuggled 56 tons of cocaine, worth $12.5 billion into the US!
Mermelstein was described by his attorney as "
just a nice Jewish guy who got into the wrong industry
."
Mermelstein was trained as a mechanical engineer in New York and while there, was said to have married a Puerto Rican woman. He moved to San Juan, Puerto Rico with his wife, and worked as chief engineer for the Sheraton Hotel. They separated soon after she left him to return to her ailing mother, but not before Mermelstein learned perfect "street Spanish". While working for the Sheraton he met a Colombian woman, Cristina Jaramillo, and they were soon married. After accepting another job at the Princess Hotel in Freeport in the Bahamas, Mermelstein began his first limited criminal activity by creating an "underground pipeline" to help smuggle his wife's Colombian relatives and childhood friends into the United States.
One of those "friends" was Rafael Cardona Salazar, a.k.a. "Rafa"; a five-foot three sociopath with a taste for bazooka cigarettes (an amalgamation of tobacco and cocaine stuffed back into cigarette shells). After Max returned to Miami with his family to work as chief engineer of the Aventura Country Club, he was awakened by a drug-fueled Rafa on Christmas morning 1978. Rafa insisted that Max drive him and his roommate back home after a cocaine-filled after party. Max agreed, and on the trip, Rafa and the roommate argued after Rafa accused the roommate of stealing. In a rage, Rafa shot him to death at close range. Max continued to drive until they stopped to dispose of the body at a road shoulder. They then returned to Rafa's apartment where Rafa told Max, "You work for me now".
In 1979, Mermelstein started working full-time for Rafa, who had become the point man in the United States for the Medellín cartel (
believed responsible for 75% of the cocaine that is shipped into the United States
). He worked mainly for cartel boss, Jorge Luis Ochoa Vasquez through Rafa. Mermelstein not only became intimate with the operations of the Medellín Cartel, the dominant drug smuggling network at the time, but vastly improved upon them. He was responsible for working out the logistics of drug shipments to the United States, arranging flights, locating drop points, scheduling deliveries. An organizational genius, Mermelstein hired pilots and organized transportation crews. They owned boat yards in Miami and airstrips in Central Florida, where they brought in each load from Colombia. His personally recruited pilots were all Americans headed by underling and ground operator Mickey Munday (
pictured left
). Mermelstein's contacts in South Florida included the infamous Colombian distributor, Griselda Blanco, and his employees included American drug dealer, Jon Roberts and other Colombians who operated the distribution network set forth by Mermelstein. Mermelstein also traveled extensively to Colombia where he engaged all the leaders of Medellin Cartel including Pablo Escobar, Jorge Luis Ochoa Vasquez, Jose Gonzalo Rodriguez Gacha and Carlos Lehder. He spent most of his time with Rafa and the Ochoas. Together they worked on transportation routes and developed new techniques so cocaine could be dropped into the ocean in waterproof packaging.
"From 1975 thru 1977, the Colombian drug trade was just in its infancy. Within a matter of a few flights, the man was a multi-millionaire and drug-fueled moneys were invested. Vast acres of Land was purchased." Within just six years, Mermelstein had catapulted a multi-million dollar-a-year mom and pop cocaine industry, into a multi-billion dollar-a-year trade. Because of his unparalleled success, Mermelstein was present at high council meetings of the Medellin Cartel; the only American ever allowed to sit with the cartel leaders. Other coronation honors included a Medellin invitation to the baptism of Rafa's youngest son, where all the cartel leaders were present. Embraced as one of their own, his good fortune would not last.
After fellow drug trafficker Barry Seal agreed to testify against Jorge Ochoa, reputed leader of the Medellin cartel, Barry was "marked for death". Wanting an American to supervise the job, they turned to Mermelstein, the one American they could trust. It was during this time that Mermelstein was offered $1 million to kidnap Mr. Seal and $500,000 to kill him. Mermelstein (
who spent just two years and 21 days in jail and received a $250,000 bonus for cooperating with the government on one drug case
)
acknowledged on the stand that he helped plan the contract murder of drug informant Barry Seal in Louisiana
. Mermelstein claims he stalled on the assassination attempt for as long as possible, but the heat from both sides became too much. Federal prosecutors say it was the investigation into auto maker John Z. DeLorean's (
pictured left
) alleged cocaine-dealing activities-charges on which he was ultimately acquitted-that led them to Mermelstein. As a result of the John DeLorean sting and investigation in California, another American pilot who flew for the cartel in California turned informant and led law enforcement directly to Mermelstein.
In 1985, Mermelstein was arrested while driving near his home in Davie, Florida. In the glove compartment was $20,000 in cash and a .22-caliber Walther. In addition, the Federal Government confiscated $1.2 million in cash and property that Mr. Mermelstein had at the time of his arrest. Fred Friedman, a former assistant U.S. attorney who prosecuted Mermelstein in Los Angeles said "When they arrested him, he was driving his Jaguar, and it was like something out of Miami Vice. The agents surrounded him, and they said it seemed like he had known that he was under surveillance the previous week, and it almost appeared to them like there was a sigh of relief, like he knew it had to happen." Later at Mermelstein's home, law enforcement authorities found an assortment of weapons and $250,000 in cash under his bed. Authorities had collected a good deal of incriminating evidence from another drug trafficking informant in California regarding Mermelstein's activities. The cartel refused to provide his million dollar bail, and Mermelstein was facing a long prison sentence. He decided to turn informant and make a deal with the DEA.
Gerald Shur, Godfather of the Witness Protection Program (WITSEC), agreed to an unprecedented thirty-family-member relocation, making it the highest single relocation cost for one witness in the history of the WITSEC. Out of an approved thirty members, sixteen elected to enter. This was the first time the government agreed to protect an entire family group to maintain a witness. Mermelstein lived under the alias Wes Barclay and worked as chief engineer for the Westgate Vacation Villas in Kissimmee, Fl.
Mermelstein began providing witness testimony in the indictments of Carlos Lehder, Rafael Cardona Salazar, Pablo Escobar, Jorge Luis Ochoa Vasquez, and testified against the three Colombians charged with the murder of Barry Seal (
pictured left - Alive and Dead
). Mermelstein testified at former kingpin Carlos Lehder's and deposed Former Panamanian leader Manuel Noriega's trials among other work as a witness while in WITSEC from 1987 until his death in 2008. His testimony, amongst others, led to Lehder's imprisonment. His testimony helped bring down the Medellin Cartel's distributors in Miami. A three million dollar contract was on his head after he turned informant in 1985 and remained until his death in 2008. Mermelstein has given testimony to grand juries in New Orleans, Miami and Los Angeles. His accounts have led to indictments-and some convictions-of some of the most elusive and powerful drug lords in the world and their lieutenants, the men who operate the cartel in Medellin, Colombia, that is believed responsible for 75% of the cocaine that is shipped into the United States.
As a direct result of Mermelstein's testimony, indictments were returned against Fabio Ochoa Vasquez, head of the Ochoa family's operations in Medellin; Pablo Escobar Gaviria, a former Colombian senator who headed the Gaviria drug family, and Rafael Cardona Salazar, the elusive drug kingpin who headed the cartel's operations in the United States. Together, the Medellin cartel families are believed to gross an estimated $7 billion a year in the United States.
In the words of James P. Walsh, Los Angeles Federal Prosecutor, "Max Mermelstein was probably the single most valuable government witness in drug matters that this country has ever known." He became a "weapon for the government." Al Winters, a New Orleans federal prosecutor said: "Mermelstein is unbelievable as a witness. I don't know how to express it in any way other than to say I've been doing this for a long time, and he's as good a witness, both in recall and quality of information, as I've ever run into. His connections within the Medellin cartel are the highest." Mermelstein was able to take ledgers written in shorthand unique to the cartel and translate the confusing scrawl into evidence of cocaine sales approaching 2,957 kilos, worth $56 million, said Richard Gregorie, chief assistant U.S. attorney in Miami. "The real drug war is run through informants, and top-level ones are treated like kings, at least before they testify. Mermelstein, the most important witness against the Medellin cartel, drove his handlers nuts with his imperious demands, but he was treated with kid gloves because he was so important to the government. They housed him in a secure location called "the submarine" that had no windows and was situated under a U.S. District Courthouse. When I interviewed Mermelstein in 1987, he demanded that I buy him a speakerphone and a Mont Blanc pen. I bought him the speakerphone."(Jeff Leen, Investigative Journalist)
In an unexpected move, U.S. District Judge James M. Ideman, declaring that he was sending "a message to Medellin, Colombia,"
ordered Mermelstein released on the two years he has served in prison since his arrest
. "I'd like to see the country get the best mileage it can out of Mr. Mermelstein," the judge added. Walsh, who had argued for a 10-year sentence, was originally incensed. "At the time, I thought it was unduly generous," he said last week, a few days after the sentencing. "I've had time in the last few days to think about it, and I think the judge made the right move." Justice Department officials said Mermelstein provided narcotics investigators with some of the best intelligence data on the cartel and its methods. Mermelstein testified at the trial of Manuel Antonio Noriega that the
U.S. government has paid him $255,900 in rewards and spent another $414,345 on living expenses for him and his family in exchange for information about former associates in the drug business.
August 17, 1989, while still in WITSEC, Mermelstein was questioned during a closed session, by then chairman Senator Joseph Biden at the Senate Judiciary Hearing on the Control of Foreign Drug Trafficking Activities. An unprecedented security measure was taken to protect the mystery guest, as the hearing room was cleared of the public, press and committee staff. After Federal marshals had seated the witness and placed a screen so that only Senator Biden could see him, others were readmitted. The hearing was called as William J. Bennett, the Administration's director of drug control policy, was finishing a comprehensive strategy for the nation to fight illicit drugs. The strategy was later announced by President Bush the following month in a televised address. With a three-million dollar contract on his life, Mermelstein was flanked by several deputy marshals and spoke through an electronic voice modulator.
As Pablo Escobar went to extreme measures to kill Mermelstein, the U.S. Government went to extreme measures to protect him. So much so, that Gerald Shur, creator of The Federal Witness Protection Program, went into hiding in his own program after the F.B.I. arrested a German assassin who confessed he was contracted by Escobar to kidnap Shur's wife in exchange for Mermelstein's whereabouts. Gerald Shur and his wife, Miriam, were forced into hiding for a year and a half until Escobar's death.
In Mermelstein's Own Words:
" At the time, it seemed like a harmless vice, as far as we were concerned. And the demand in the United States was so great that we just couldn't get it up fast enough. It wound up being the fashionable drug in the early '80s. Lawyers' offices, judges' chambers, movie stars--you name it. In the upper echelon, cocaine was the way to go"

"The money was rolling in so fast and became such a problem because of its volume and bulk that just to make things go faster, we used to weigh it--you know, quick estimate. We'd separate everything in its own denominations. And one bill, U.S. currency, is approximately a gram. So we'd just package it up, weigh it, get a quick estimate of what we had and when we had time later we'd count it."

""The FBI won't tell the DEA, the DEA won't tell the FBI and nobody wants to talk to Customs," said Mermelstein, who was convicted in 1986 on drug charges and served two years in federal prison. "Everyone has his own budget priorities."
--Max Mermelstein
Mermelstein's underling Jon Roberts' (June 21, 1948 – December 28, 2011) (
pictured right
) self-proclaimed tale was chronicled in the 2006 documentary "Cocaine Cowboys," an indie hit that spawned a sequel. Jon Roberts states: "'"Rafa Cardona Salazar was like a lieutenant and controlled almost every kilo of coke that came into this country from Medellín. One day I came, he had this American guy there and he introduces the American and says, 'This is my compadre. You know I'm not in town a lot, but whatever it is you need, he'll take care of it. Don't worry about it. Mermelstein was a trusted person. In the beginning, it was 75 to 100 kilos a week. When you bring somebody a million dollars a week, a bond grows between people. The government had no idea, and honest to God, if it wasn't for Mermelstein.... They knew nothing."'"
In American Desperado, Roberts describes: "After I made my first big score selling coke to Bernie Levine in California, Danny Mones told me racehorses were a good way to launder money." He and Danny Mones "started Mephisto Stables in 1977."
Roberts too hooked up with the Medellín Cartel as the point man in the United States and began orchestrating plane shipments of hundreds of kilos a week. He bought houses and helicopters and says he stashed $158 million in a Panamanian bank and spent time with Gen. Manuel Noriega and Pablo Escobar, who "was just another guy to me." In September 1986, FBI and Customs officials busted the then-38-year-old. He was released on bond and spent almost a year on the lam in Colombia and Mexico.
After capture, he was sentenced to eight years in prison. He was able to avoid a lengthy prison sentence by becoming a cooperating witness and pro-active informant for the federal government.
The feds and the Panamanians, he says, "took everything they could get their hands on."
Former mega-smuggler Jon Roberts, who flooded Miami with $2 billion worth of cocaine in the '80s, napped his last days away in his quiet lakefront Hollywood home. This was during his post-incarceration life, which his ex-wife claims included snitching on friends for cash.
In his interviews for Cocaine Cowboys, Roberts came across as a reformed man. According to the final credits of Cocaine Cowboys, Roberts was released from prison in 2000. In fact, he got out in October 1995, according to federal records, but his freedom was short-lived.
On the night of September 29, 1997, three Fort Lauderdale cops staked out the home of an ex-girlfriend of Roberts who claimed he had been "following, harassing, and threatening" her since their breakup, despite a restraining order. When he pulled up in a gray Infinity, officers attempted to arrest him at gunpoint. The livid ex-con kicked one of the cops in the thigh and sprinted for two blocks, arms cuffed behind his back, according to a police report. A trail of at least ten hundred-dollar bills fell from his pockets before cops pepper-sprayed and subdued him. On the way to the station, Roberts kicked out the cruiser's back window and was promptly sprayed in the eyes again. After they transferred him to another car, he wriggled out of the cuffs, shattered another window, and escaped into the darkness. Eventually, he was sniffed out by a police dog and "hogtied to prevent further escape." Roberts was convicted of escape, battery on a law enforcement officer, and stalking. He served 285 days in jail.
They lived in poverty, says one former wife. Roberts offset losses at Gulfstream Park by earning money as a DEA informant, she claimed at least three times in court records. "He got out of jail early by cooperating with them," she tells me. "He would put on a wire and go and set these people up. Once a confession was taken care of, they both [got] arrested. One goes to jail, and the other one — him — gets let out of the police car two blocks later." Roberts's ex-wife is not the only one to accuse him of being a confidential informant. One of the Fort Lauderdale officers who arrested him in 1997 testified he "found out later he's been a snitch or something. He was a CI for somebody." Roberts' answer to those allegations? "Here's your response: Go fuck yourself."
In his final days, Roberts liked to boast of contracts that he claimed to have made him rich. He claimed to have been paid $2 million by Paramount for the rights to his life story and a $1 million advance for the biography.
Mermelstein died September 12, 2008 at the age 65 in Lexington, Kentucky from cancer of the liver, lung and bone. Since turning informant he had been living under an assumed name in the United States Federal Witness Protection Program. Mermelstein's obituary in the Frankfort State Journal was 24 words long and listed him as one year younger than he actually was: "Services for Wesley Barclay, 64, will be held at a later date in Florida. He died on September 12. There will be no visitation." His eulogy was given by a screenwriter, who had met Mermelstein four weeks prior. The screenwriter bought Mermelstein's life story and has written a screenplay.
Drexel Univ. LSD!
Published: Wednesday, January 11, 2012, 2:02 PM - Updated: Thursday, January 12, 2012, 12:19 PM PST
Philadelphia
-- Two Drexel students are among the five people arrested and accused of operating a "huge" LSD ring on the campus of Drexel University.
Investigators with the Philadelphia District Attorney's office said the drug ring was likely going on for about a year before they were able to break it up. The three non-students accused of masterminding the operation were taking home anywhere from $5,000 to $15,000 a week, investigators said.
According to the DA's press release, one of the Drexel students began cooperating with police earlier this month after he was arrested in Upper Moreland on marijuana and gun charges. That student led investigators to a second Drexel student accused of being the campus supplier for the operation. He too became a confidential informant, allowing investigators to record phone calls of drug transactions, according to the District Attorney.
In an overnight raid on Florence Street, drug agents confiscated 9500 hits of LSD worth about $28,000 on the street, according to the DA. They arrested the three alleged masterminds of the operation -- Raphael Zappala and Joshua Dassay, both from Philadelphia and Wesley Crawford from Ardmore. Those three face various drug violations and one charge of endangering the welfare of a child because a baby was at the apartment during the raid, according to the DA.
The two Drexel students are expected to be charged with drug possession.
Smashed on Campus!
Singled Out!
Published: Wednesday, January 11, 2012, 2:02 PM - Updated: Thursday, January 12, 2012, 12:19 PM PST
Jefferson Parish, LA
-- A complaint filed Wednesday on behalf of four Jefferson Parish public school students and their families accuses the school system of unfairly subjecting African American students to arrests and seizures. The Southern Poverty Law Center filed the 20-page complaint with the U.S. Department of Education's Office of Civil Rights. The complaint outlines what the center calls a widespread and disproportionate number of arrests of black students for minor school disciplinary matters. It cites African American youth as comprising 46 percent of the student population yet 76 percent of all school-based arrests.
"Racial disparities and bias in school arrests are a cause of the school push-out crisis facing African-American students in Jefferson Parish public schools," said the managing attorney for the center's Louisiana office. "The ultimate purpose of school discipline is to teach and reform -- not to send students down a path to the jailhouse," said a center attorney working on the case. "The Jefferson Parish public school system needs to invest in effective discipline strategies and stop criminalizing minor school misconduct."
The complaint says that while the school system contracts with law-enforcement agencies, including the Jefferson Parish Sheriff's Office, to patrol selected campuses and to detain, question, search and arrest school children when necessary, officers are not trained to work in a school setting and are typically armed with guns, tasers, batons and handcuffs. The complaint cites four incidents that occurred last fall at Bonnabel Magnet Academy High School in Kenner and John Quincy Adams Middle School in Metairie:
»
A ninth-grade boy at Bonnabel was arrested and subjected to racially charged language after violating the school's cell phone policy.
»
Another ninth-grade boy at Bonnabel was arrested and subjected to racially offensive language because he was in the hall without a pass, although he had permission from a teacher to leave class and call his mother. The deputy sheriff restrained the youth, placed him in a patrol car and took him to an adult jail, where he remained overnight.
»
A ninth-grade girl at Bonnabel was arrested, searched and subjected to racially offensive language for skipping class. She was handcuffed and taken to the security office and then to a juvenile detention center.
»
An eighth-grade boy at Adams was arrested and assaulted over a "misunderstanding with a teacher." The complaint says an officer forcefully pushed the student's arm behind his back causing immense pain. He was taken to the hospital, where an X-ray revealed his arm was broken.
School officials could not immediately be reached for comment. A spokesman for the Sheriff's Office said Sheriff Newell Normand was reviewing the complaint and had not decided whether to comment.
A center staff attorney on the case said the U.S. Department of Education will decide within the next six months whether to investigate the complaints. She also said the center is asking the department's Office of Civil Rights to force the school system to overhaul its arrest policies and practices, assure that African American students are not unfairly targeted for arrest, monitor and track all police incidents and arrests in Jefferson Parish public schools and order the school system to implement alternative discipline strategies.
"The school district is well aware that racial disparities exist, and they have failed to take any meaningful action," the staff attorney said. Still, she said, "We are optimistic the school district will do the right thing...and take a really important step in reforming practices around school discipline."
"Another Nigger fried. No big deal."
-- April 16, 2011, Statement by
New York City Police Officer Michael Daragjati
, boasting of his false arrest of another African-American male.
Occupy Berkeley!
Posted: Wed. December 21, 2011 - Updated: Thurs. December 22, 2011 4:47 PM PST
BPD: Pepper Spray!
Posted: 01/04/2012 06:51:22 PM PST - Updated: 01/05/2012 04:28:40 PM PST
Berkeley, CA
-- Berkeley police used pepper spray on combative people nine times last year, but officers found it effective in just five of those cases, according to reports published on the city's website. Although the police department has been required to submit reports on the use of pepper spray, a concentrated version of cayenne pepper, to the City Council and the Police Review Commission since 1997, the city only recently began publishing them on the Internet. While the reports show that pepper spray used by Berkeley police in 2011 was effective only 55 percent of the time, policymakers are not willing to talk about it.
Policymakers in Berkeley declined to talk about the reports, but
the police department defended its use
, saying anecdotal evidence over the years shows it can be an effective tool in crime fighting. The issue of police use of pepper spray made national headlines in November when UC Davis police were shown on videos spraying noncombative protesters who were sitting with their arms linked during an Occupy protest Nov. 18. The school's police chief and two officers involved in the Davis pepper spray incident remain on paid administrative leave pending the outcome of an investigation. Berkeley Police spokeswoman Sgt. Mary Kusmiss did say the department has not discussed "reconsideration of the use" of pepper spray despite its spotty record in 2011 of bringing resisting suspects under control.
"The effectiveness of (pepper spray) on an individual varies so much depending on the dynamics involved," Kusmiss said. "Some individuals react to it immediately, some are under the influence of a drug or intoxicant, and in other cases, the will to escape or not return to prison is greater than the effects of the spray, and suspects have various levels of tolerance." Berkeley's Interim City Manager Christine Daniel declined an interview as did the Police Review Commission's interim officer Lillian Mayers. Police Review Commission Chairman George Perezvelez did not return phone calls nor did Vice Chair Michael Sherman.
BPD: Lying Is The Norm!
Posted: 04/14/2012 07:28:54 AM PDT - Updated: 04/14/2012 01:05:40 PM PDT
BERKELEY, CA
-- Berkeley police are partly to blame for the slaying of a man who was bludgeoned by a mentally disturbed person, the victim's family said Friday.
Police say Cukor's call didn't constitute an emergency
and that officers responded quickly after his wife called 911 as she witnessed her husband being attacked by the stranger. The two grown sons of Peter Cukor, 67, criticized the Police Department for failing to respond to their father's call for help about an intruder on his property, noting that he had called a number that police describe on their website as an emergency line. No officers showed up before Peter Cukor was killed in the driveway of his home on Park Gate in the Berkeley hills the night of Feb. 18. The department has said it was responding only to emergency calls as it deployed officers to what turned out to be a small Occupy march.
Peter Cukor's widow, Andrea Cukor, who phoned 911 as the attack was in progress, is "devastated" and is too shaken to address the media. Peter Cukor called police about 8:45 p.m. the night he was killed and told a dispatcher there was a "young man hanging around my property," acting strangely. "He's looking for someone named Zoey. He's pretty spacey," Cukor said, according to a transcript of his phone call released by city officials. Cukor told the dispatcher, "He says that he lives here. He wants to come in, which is very strange. I'd like an officer up right here away." It's not clear if Cukor meant to say, "I'd like an officer up here right away," or if the transcript was in error. The dispatcher responded, "Sure," and later added, "OK, we'll try to get somebody out as soon as we can."
"I'm aware that the police have stated that they made no mistake in their response to my father's call for help," Christopher Cukor, 37, said at a news conference. "We find this very disturbing, that a citizen's call for emergency help can go unanswered and leads to his death." He added that Berkeley residents should know "they are potentially in danger" if they call police and assume that an officer will respond.
Police Chief Michael Meehan
(pictured above, left)
has defended his department's actions and said officers had the ability to respond to emergency calls "all night long."
Meehan has since been embroiled in a controversy for sending the department's public information officer to a reporter's home after midnight to press for changes in a story about the case
. The chief is the subject of an independent investigation. "I think Chief Meehan has done a fine job of his own demonstrating how he feels the Berkeley police should handle their public relations," Christopher Cukor said. He said the police chief's main concern should be citizens' safety. Asked if Meehan's actions reflected that, he answered, "I don't."
Daniel Jordan DeWitt, 23, was charged with murder in the case but has been ruled incompetent to stand trial. At a hearing Friday, a judge ordered DeWitt sent to Napa State Hospital for treatment. If his mental competency is restored, he could still be tried.
Is this True?
Posted: 04/14/2012 07:28:54 AM PDT - Updated: 04/14/2012 01:05:40 PM PDT
BERKELEY, CA
-- A man who fired a gun at Berkeley police was wounded late Friday night after being shot by officers who returned fire, authorities said. The suspect suffered injuries not considered life-threatening when he was struck in his arm and leg, Capt. Andrew Greenwood said. No other injuries were reported. The man, whose identity has not been released, was arrested on suspicion of attempted homicide of a police officer, authorities said. About 10:40 p.m., officers were searching for a man who had run from a vehicle during a traffic stop near the intersection of 8th and Delaware streets in West Berkeley, Greenwood said. During the search, police said the suspect walked out of an apartment, ignored officers' commands, and opened fire on them. Several officers returned fire, wounding the suspect, police said. Paramedics transported the man to an East Bay hospital, where he was treated for his injuries, Greenwood said. Authorities said the officers involved in the shooting have been placed on paid administrative leave while the incident is investigated, per standard department policy. The Alameda County District Attorney's Officer-Involved Shooting Team also will conduct an investigation, Greenwood said.
Berkeley Police Dept. Racial Profiling, False & Pretextual Stops!
Posted: October 3, 2011 12:06 PM PDT Updated:
"When our officers are out there and they see an African-American, in a congenial way, we want them to find out who they are[.] If my officers see an African-American who has a do rag on his head, absolutely the officers will be stopping and trying to find out who that person is. I haven't actually instructed my officers in this regard at all. They know what to do.''



-- Former Police Chief Lynne Johnson revealing at a meeting on October 30, 2008 that she instructed Palo Alto Police officers to stop African-Americans males in the City of Palo Alto and "find out who they are.''
Racial profiling
refers to the use of an individual's race or ethnicity by law enforcement personnel as a key factor in deciding whether to engage in enforcement (e.g. make a traffic stop or arrest). The practice is controversial and is illegal. The City of Berkeley, and specifically the Berkeley Police Department uses this same policy (of racial profiling) to stop African-American males under the pretext of issuing citations. The Police Department uses the City's "No Smoking" in public (Commercial Areas) Ordinance (Berkeley Municipal Code 12.70.030) as a pretext to stop African-American males (See Berkeley Police Department - Notice to Appear #109658). The Berkeley Police Department also uses "Jaywalking" infractions (CVC 21955) as a pretext to stop, frisk, detain, harass and racially profile African-American males (See Berkeley Police Department - Notice to Appear #109658). We note that as a College & University town, "Jaywalking" is the norm.
Specifically, Berkeley Police Officer Erik Keene, Badge #145, a [racist] Caucasian male officer, stands out with respect to enforcing this illegal policy of racial profiling. Officer Keene is aggressive, belligerent and extremely hostile towards all African-Americans, particularly those subject to racially profiled stops.
Michael K. Meehan was appointed Chief of the City of Berkeley Police Department (BPD) on December 31, 2009.
The concept of racial profiling has been defined in many ways, including:
•» "Any police-initiated action that relies on the race, ethnicity, or national origin rather than the behavior of an individual or information that leads the police to a particular individual who has been identified as being, or having been, engaged in criminal activity."
-Deborah Ramirez, Jack McDevitt, Amy Farrell for US DoJ
•» "Racially-biased policing occurs when law enforcement inappropriately considers race or ethnicity in deciding with whom and how to intervene in an enforcement capacity."
-Lorie Fridell, Robert Lunney, Drew Diamond and Bruce Kubu
•» "Using race as a key factor in deciding whether to make a traffic stop."
-General Accounting Office
•» "In the literature to date, there appear to be at least two clearly distinguishable definitions of the term 'racial profiling': a narrow definition and a broad definition... Under the narrow definition, racial profiling occurs when a police officer stops, questions, arrests, and/or searches someone solely on the basis of the person's race or ethnicity... Under the broader definition, racial profiling occurs whenever police routinely use race as a factor that, along with an accumulation of other factors, causes an officer to react with suspicion and take action."
-Jim Cleary
•» "Use by law enforcement personnel of an individual's race or ethnicity as a factor in articulating reasonable suspicion to stop, question or arrest an individual, unless race or ethnicity is part of an identifying description of a specific suspect for a specific crime."
-Office of the Arizona Attorney General
(
pictured above, center foreground is another Racist BPD Caucasian officer. This officer is extremely hostile and racist towards African-American (Black) males. He flagrantly enforces BPD's policy of intimidating, harassing, and discouraging Black males from entering Berkeley.
)
Lying is the Norm!
Posted: October 4, 2011 11:06 AM PDT
Compton, CA
-- When Compton jurors recently deliberated the fate of David Gipson, 19 (
pictured above, center
) charged with possessing a concealed firearm, they thought the evidence was overwhelming — not that the man was guilty but that the Los Angeles County sheriff's deputies who testified against him had lied. Jurors said a video of the arrest and inconsistent testimony from deputies left them no choice earlier this month but to vote for acquittal.
The five jurors who spoke to The Times said authorities should investigate the deputies from the sheriff's anti-gang-unit who were involved in the case. "These were not minor inconsistencies…. These were outright fabrications," said juror Ted Rhodes, 28, a construction project manager. "It'll be an injustice … if someone isn't held accountable."
For all the breakthroughs in DNA and other forensic evidence, the criminal justice system still depends heavily on the honesty and accuracy of law enforcement officers. In recent years, the age-old defense strategy of attacking the credibility of police has been aided by the proliferation of security surveillance and cellphone cameras, which have given bystanders the ability to record officers' encounters with suspects. Still, it is rare for jurors to publicly say they believe law enforcement officers lied under oath.
In response to questions from the media, the Sheriff's Department conducted a reenactment of the arrest with one of the deputies to determine whether his trial testimony was credible. Afterward, sheriff's officials said they concluded that the deputies had told the truth and noted that prosecutors had previously come to the same conclusion. "Yes, there are inconsistencies. Do the inconsistencies rise to the level of malice and perjury? No," said Sheriff's Capt. Bob Rifkin, who oversees the department's anti-gang unit. "I'm confident that they're telling the truth." Nevertheless, he said the department is taking the jurors' concerns seriously and will launch an internal affairs investigation.
The case began when sheriff's deputies entered the side yard of a South L.A. house, the site of a party, late on May 20 and arrested two men on suspicion of possessing concealed weapons. One of the men was Gipson, who authorities said had juvenile convictions for burglary and robbery.
At a preliminary hearing nearly three weeks later, Deputy Levi Belville testified that he saw Gipson in the side yard run and toss a loaded revolver onto the roof of a detached garage. The deputy said he ordered Gipson to stop and that the suspect walked back to Belville, who then detained him. Gipson's attorney said her client declared his innocence and yelled in the courtroom, "Fingerprint the gun!" The revolver was never fingerprinted, Eksler said. After the hearing, Eksler learned there was a video of the arrest that had been shot by a guest at the party. The footage did not show Gipson running, tossing a gun or walking back to the deputies to be detained. Instead, the grainy video showed deputies arriving and walking past Gipson, who was standing against a wall of the house near the rear of the yard. One of the deputies, Raul Ibarra, returned to Gipson and escorted him to the back of the yard.
After the video surfaced, Belville visited the scene of the arrest with a prosecutor to explain what had happened, according to court records. He said Gipson had already thrown the gun by the time the video showed him standing against the wall. By that point, Belville said, he had gone to recover the weapon and told his partner, Ibarra, to grab Gipson. Ibarra confirmed the account. Belville later said the video must have been edited, but an expert consulted by the district attorney's office determined that it had not been.
Jurors said they did not find Belville's trial testimony credible and believed he changed his account of the arrest after being confronted with the video. They also questioned why a deputy with more than 10 years' experience would walk past a man who had just thrown a gun without immediately detaining him or warning colleagues. Jurors cited other inconsistencies beyond the video. Among them was Belville's earlier testimony that he had seen another deputy use a data terminal in their patrol car to check whether the recovered handgun was registered. Sheriff's records showed that none of the deputies' units had been used to make such a check.
The arrest report, written by Deputy Curtis Brown, indicated that Brown and the other deputies had seen Gipson with a weapon, using the word "we" to describe their observations of the suspect. During the trial, however, only Belville testified that he had seen Gipson with a gun. Brown and two other deputies at the scene testified that they had not.
"We just thought it was one lie after another," said juror Cynthia Reyes, 29, who is unemployed. Some jurors criticized the district attorney's office. "Why … did they go along with this case and waste taxpayer money … and risk imprisoning an innocent person when the evidence was so clear?" asked David Song, 32, a corporate spokesman who served as jury foreman. District attorney's spokeswoman Sandi Gibbons said prosecutors pressed ahead with the case after hearing deputies explain their actions while viewing a slowed version of the footage. "We believe that the video did not contradict the officers' testimony," she said. Belville, Ibarra and Brown all declined to comment.
Rifkin, the sheriff's captain, said the deputies had made errors that will be addressed with additional training but that their actions were not criminal. He said Belville,
now a detective
, had thought the other deputies saw Gipson toss the gun and assumed they would detain him. Gipson, he said, had walked over to the wall to blend in with others at the party while Belville headed to the rear of the property to recover the gun. The deputies, he said, cut corners with their report writing and should each have written what they had seen, rather than rely on one person to write a single report. On the stand, they made honest errors, Rifkin said. "We have things that we could have done better, but it wasn't perjury," Rifkin said. Gipson, who spent more than a month in jail, disagreed, describing himself as a victim of police misconduct. "I never thought an officer would lie," he said.
No Blacks Allowed!
Updated: October 5, 2011 4:00 PM PDT - Posted: August 18, 2011
The U.S. Justice Department will investigate alleged discrimination by Los Angeles County sheriff's deputies in the Antelope Valley, officials said Thursday. The probe centers on potential civil rights infringements against residents of government subsidized housing, the bulk of whom are black and Latino,
in the historically white area
. The announcement comes after allegations from civil rights lawyers
that elected leaders in Lancaster and Palmdale have tried to drive out minority residents
.
Many have complained that the inspections of Section 8 residents have involved armed Los Angeles County sheriff's deputies, which they said adds a level of intimidation to the checks. The probe will specifically focus on the sheriff's Palmdale and Lancaster stations, sheriff's spokesman Steve Whitmore said. Federal officials described the probe as a "a pattern and practice investigation." If a pattern of misconduct is found, U.S. officials could seek a court-ordered federal consent decree similar to the one that the Los Angeles Police Department had to operate under after the Rampart corruption scandal. It took nearly a decade for the LAPD to have federal oversight lifted.
"We welcome the investigation, the sheriff has nothing to hide," Whitmore said. The Sheriff's Department has already enlisted his own watchdog agency, the Office of Independent Review, to create new protocols for handling Section 8 calls, Whitmore said. Pattern or practice investigations are generally launched after multiple allegations of civil rights abuses in one area. Whitmore said Sheriff Lee Baca (
pictured left
) attended the news conference announcing the federal probe. "It is the sheriff's opportunity to tell the public and the people of Los Angeles that this has been taken care of," Whitmore said. City officials in Palmdale and Lancaster have argued that intensified checks of Section 8 housing areas are warranted because the residences are hubs for crime. In his statements, Baca refused to endorse that notion. He did, however, say he knew of no civil rights-related complaints from citizens in the Antelope Valley. His spokesman later explained that the stations had received such complaints, but they were "at a certain level that they don't need his attention yet."
A Long History of Affirmative Action For Whites!
Updated: October 3, 2011 4:00 PM PDT - Posted: September 25, 2011
California - (USA)
Campus Republicans at the University of California Berkeley have cooked up a storm of controversy with their plans for a bake sale. But it's not your everyday collegiate fundraiser they've got in mind. They've developed a sliding scale where the price of the cookie or brownie depends on your gender and the color of your skin. During the sale, scheduled for Tuesday, baked goods will be sold to white men for $2.00, Asian men for $1.50, Latino men for $1.00, black men for $0.75 and Native American men for $0.25. All women will get $0.25 off those prices.
Pictured above left:
The dead body of Nicholas Bailey, 21, who attended California State University, was found unconscious on the UC Berkeley at approximately 9 a.m. on July 2, 2011. According to police he suffered from severe head trauma. While his death is being treated as a homicide, no suspects have been named or apprehended.
Many middle-class white people, especially those from the suburbs, like to think that they got to where they are today by virtue of their merit - hard work, intelligence, pluck, and maybe a little luck. And while they may be sympathetic to the plight of others, they close down when they hear the words "affirmative action" or "racial preferences." They worked hard, they made it on their own, the thinking goes, why don't 'they'? After all, the Civil Rights Act was enacted almost 40 years ago. What whites won't readily acknowledge is that racial preferences have a long, institutional history in this country -
a white history
. Here are a few ways in which government programs and practices have channeled wealth and opportunities to white people at the expense of others.
Bake Sale
Early Racial Preferences
We all know the old history, but it's still worth reminding ourselves of its scale and scope. Affirmative action in the American "workplace" first began in the late 17th century when European indentured servants - the original source of unfree labor on the new tobacco plantations of Virginia and Maryland - were replaced by African slaves. In exchange for their support and their policing of the growing slave population, lower-class Europeans won new rights, entitlements, and opportunities from the planter elite. White Americans were also given a head start with the help of the U.S. Army. The 1830 Indian Removal Act, for example, forcibly relocated Cherokee, Creeks and other eastern Indians to west of the Mississippi River to make room for white settlers. The 1862 Homestead Act followed suit, giving away millions of acres of what had been Indian Territory west of the Mississippi. Ultimately, 270 million acres, or 10% of the total land area of the United States, was converted to private hands,
overwhelmingly white
, under Homestead Act provisions.
The 1790 Naturalization Act permitted only "free white persons" to become naturalized citizens, thus opening the doors to European immigrants but not others. Only citizens could vote, serve on juries, hold office, and in some cases, even hold property. In this century, Alien Land Laws passed in California and other states, reserved farm land for white growers by preventing Asian immigrants, ineligible to become citizens, from owning or leasing land. Immigration restrictions further limited opportunities for nonwhite groups. Racial barriers to naturalized U.S. citizenship weren't removed until the McCarran-Walter Act in 1952, and white racial preferences in immigration remained until 1965.
In the South, the federal government never followed through on General Sherman's Civil War plan to divide up plantations and give each freed slave "40 acres and a mule" as reparations. Only once was monetary compensation made for slavery, in Washington, D.C. There, government officials paid up to $300 per slave upon emancipation -
not to the slaves, but to local slaveholders as compensation for loss of property
. When slavery ended,
its legacy lived on not only in the impoverished condition of Black people but in the wealth and prosperity that accrued to white slaveowners and their descendents
.
Economists who try to place a dollar value on how much white Americans have profited from 200 years of unpaid slave labor, including interest, begin their estimates at $1 trillion
. Jim Crow laws, instituted in the late 19th and early 20th century and not overturned in many states until the 1960s, reserved the best jobs, neighborhoods, schools and hospitals for white people.
"While one in 30 men between the ages of 20 and 34 is behind bars, for black males in that age group the figure is

one in nine

. One in every 15 black males aged 18 or older is in prison, or jail." (PEW 2008)
The Advantages Grow, Generation to Generation
Less known are more recent government racial preferences, first enacted during the New Deal, that directed wealth to white families and continue to shape life opportunities and chances. The landmark Social Security Act of 1935 provided a safety net for millions of workers, guaranteeing them an income after retirement.
But the act specifically excluded two occupations: agricultural workers and domestic servants, who were predominately African American, Mexican, and Asian
. As low-income workers, they also had the least opportunity to save for their retirement. They couldn't pass wealth on to their children. Just the opposite. Their children had to support them.
Like Social Security, the 1935 Wagner Act helped establish an important new right for white people. By granting unions the power of collective bargaining, it helped millions of white workers gain entry into the middle class over the next 30 years. But the Wagner Act permitted unions to exclude non-whites and deny them access to better paid jobs and union protections and benefits such as health care, job security, and pensions. Many craft unions remained nearly all-white well into the 1970s. In 1972, for example, every single one of the 3,000 members of Los Angeles Steam Fitters Local #250 was still white.
But it was another racialist New Deal program, the Federal Housing Administration, that helped generate much of the wealth that so many white families enjoy today. These revolutionary programs made it possible for millions of average white Americans - but not others - to own a home for the first time. The government set up a national neighborhood appraisal system, explicitly tying mortgage eligibility to race. Integrated communities were ipso facto deemed a financial risk and made ineligible for home loans, a policy known today as "redlining." Between 1934 and 1962, the federal government backed $120 billion of home loans. More than 98% went to whites.
Of the 350,000 new homes built with federal support in northern California between 1946 and 1960, fewer than 100 went to African Americans
.
These government programs made possible the new segregated white suburbs that sprang up around the country after World War II. Government subsidies for municipal services helped develop and enhance these suburbs further, in turn fueling commercial investments. Freeways tied the new suburbs to central business districts, but they often cut through and destroyed the vitality of non-white neighborhoods in the central city.
Today, Black and Latino mortgage applicants are still 60% more likely than whites to be turned down for a loan, even after controlling for employment, financial, and neighborhood factors. According to the Census,
whites are more likely to be segregated than any other group
.
As recently as 1993, 86% of suburban whites still lived in neighborhoods with a black population of less than 1%
.
Reaping the Rewards of Racial Preference
One result of the generations of preferential treatment for whites is that a typical white family today has on average eight times the assets, or net worth, of a typical African American family, according to economist Edward Wolff. Even when families of the same income are compared, white families have more than twice the wealth of Black families. Much of that wealth difference can be attributed to the value of one's home, and how much one inherited from parents.
But a family's net worth is not simply the finish line, it's also the starting point for the next generation. Those with wealth pass their assets on to their children - by financing a college education, lending a hand during hard times, or assisting with the down payment for a home. Some economists estimate that up to 80 percent of lifetime wealth accumulation depends on these intergenerational transfers. White advantage is passed down, from parent to child to grand-child. As a result, the racial wealth gap - and the head start enjoyed by whites - appears to have grown since the civil rights days.
In 1865, just after Emancipation, it is not surprising that African Americans owned 0.5 percent of the total worth of the United States.
But by 1990, a full 135 years after the abolition of slavery, Black Americans still possessed only a meager 1 percent of national wealth
. Rather than recognize how "racial preferences" have tilted the playing field and given whites a head start in life, many whites continue to believe that race does not affect their lives. Instead, they chastise others for not achieving what they have; they even invert the situation and accuse non-whites of using "the race card" to advance themselves. Or they suggest that differential outcomes may simply result from differences in "natural" ability or motivation.
---
Cheating!
Posted: November 22, 2011, 4:42 PM PDT
Cheating
---
However, sociologist Dalton Conley's research shows that when we compare the performance of families across racial lines who make not just the same income, but also hold similar net worth, a very interesting thing happens: many of the racial disparities in education, graduation rates, welfare usage and other outcomes disappear.
The "performance gap" between whites and nonwhites is a product not of nature, but unequal circumstances
. Colorblind policies that treat everyone the same, no exceptions for minorities, are often counter-posed against affirmative action. But colorblindness today merely bolsters the unfair advantages that color-coded practices have enabled white Americans to long accumulate.
It's a little late in the game to say that race shouldn't matter
.
---
Pageviews by Countries
From: 2011 Sep 26 14:00 – 2011 Oct 3 13:00
---
United States
•» 2,416
Canada
•» 45
Germany
•» 33
Russia
•» 22
United Kingdom
•» 20
Australia
•» 13
India
•» 10
Poland
•» 10
Belgium
•» 09
Egypt
•» 07
---
«•
Thank you for visiting Corrupt Justice™. Enjoy our Free Movie Intermission! Don't forget to Bookmark Us & Tell A Friend! We're Global!
•»
---
Movie Intermission!
---
Description:
Los Angeles, CA -- Undercover L.A.P.D. officer Frank Lyga shot and killed off-duty L.A.P.D. officer Kevin Gaines in a case of apparent road rage. The shooting of a black officer -- Gaines -- by a white cop -- Lyga -- created a highly publicized police controversy.
---
---