↓↓↓↓↓↓↓↓↓ Blog Post Starts Below ↓↓↓↓↓↓↓↓↓
---
Click on Banner to Sell Your Home(s)!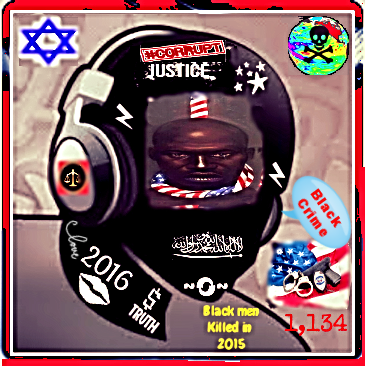 ---
---
"The only good nigger is a dead nigger and they should hang you in the town square to prevent any other nigger from coming in the area."



-- July 2011 Statement by Oakland, CA Public Schools Police Chief Pete Sarna to an African-American police officer under his command. (August 18, 2007: A high-ranking California Department of Justice official hired by Atty. Gen. Jerry Brown resigned Friday. His resignation comes a week after he crashed a state-owned vehicle and was arrested on suspicion of drunk driving. Peter C. Sarna II, deputy director of the Division of Law Enforcement, helped oversee hundreds of state agents, criminologists and other employees who provide investigative, intelligence, forensic and security services for the department. Sarna, 37, is a former Oakland police officer who headed special operations, including gang suppression efforts, when Brown was the city's mayor. One of the few aides Brown brought along when he took office in January, Sarna assumed a leadership role in the attorney general's anti-gang program that recently produced dozens of arrests through joint state-local raids on gang members' homes in Stockton and Atwater in the Central Valley.)
Top News Story!
Depraved Captivity!
ASHLAND, Ohio --
A captive woman whispered "please hurry" to an Ohio police dispatcher while her alleged abductor slept just feet away. She'd managed to make a 911 call that led to the discovery of 3 bodies.
Officials have released a 911 call of an Ashland County, Ohio woman who told dispatchers she had been abducted, leading to the arrest of her captor and the discovery of three bodies.
Officials found the woman safe in an abandoned home after her call Tuesday and arrested her alleged captor Shawn Grate before discovering two bodies in the home. Officials say Grate later led them to a third body in neighboring Richland County.
Depraved Indifference!
RIPLEY, WVa. -- (WCJB) ~ United States
-- A grand jury will now hear the case against Benjamin Taylor. Taylor is charged with murder and sexual assault in the death of a 10-month-old girl, Emmaleigh Barringer. Taylor was brought into the courtroom with a bulletproof vest with several deputies also on hand for extra security. There were also at least eight deputies outside the courthouse.
"Grim Sleeper!"
Posted: 3:08 p.m. Tuesday, June 16, 2015 ~ Updated: 4:08 p.m. Tuesday, June 16, 2015
Los Angeles, CA
-- Grim Sleeper is the nickname for convicted serial killer Lonnie David Franklin Jr. He is responsible for at least ten murders and one attempted murder in Los Angeles, California. Franklin is a former auto mechanic for the Los Angeles Police Department.
"Diabolical!"
Posted: February 26, 2013 ~ Updated: October 19, 2016
Joliet, Ill.
-- Joshua Miner remembered his teenage girlfriend confiding "years back that she wanted to have sex with a dead guy," states a police report documenting last month's double murder on Hickory Street. That's why Miner got the idea to ask girlfriend Alisa Massaro to have sex with him on the corpses of two men he's accused of helping to kill, police said.
Massaro "made a smirk on her face" and said she didn't want to, according to the reports, but when being questioned by police, she "later acknowledged she and Josh did have sexual intercourse on top of the bodies."
Media reports detail the differing versions of events described by the two young men and two young women—Miner, 24, Massaro, 18, Adam Landerman, 19 (the son of Joliet Police Sgt. Julie Landerman) and Bethany McKee, 18—accused of luring two men to Massaro's Hickory Street home and strangling them.
All four are charged with first-degree murder in the strangulation deaths of 22-year-old friends Eric Glover and Terrance Rankins, who police say were robbed, killed and partially dismembered at the house on Hickory Street. Both victims went there to hang out.
Black Ski Mask!
Posted: Wednesday, Jun. 27, 2012 - Updated: 6:46 PM PDT, Wednesday, Jul. 11, 2012
Charlotte-Mecklenburg, South Carolina
-- Charlotte-Mecklenburg police have arrested a man accused in a string of rapes in 1979 known then as the "ski mask rapist cases." Police said DNA evidence linked 62-year-old Jerry Lee Brooks (
pictured left
) to the decades-old crimes. He was arrested Tuesday in Surfside Beach, S.C., just south of Myrtle Beach. Last December, the Charlotte-Mecklenburg Police Department's Sexual Assault Cold Case Unit began investigating a series of rapes that happened in Charlotte in 1979. Police said the cases were similar but that investigators 30 years ago had not been able to identify a suspect. Investigators then referred to the rapes as the "ski mask rapist cases," police said.
When police reopened the cases last year, they found that DNA evidence was available in several of the cases. That evidence was sent for analysis, which revealed the cases were linked. A match from a DNA database led investigators to Brooks, police said. Police said they were assisted in their investigation by the N.C. State Bureau of Investigation, the S.C. State Law Enforcement Division and Surfside Beach police.
On Monday, a Mecklenburg County grand jury indicted Brooks on 13 charges: three counts of rape, two counts of a crime against nature, two counts of breaking and entering, two counts of attempted armed robbery, two counts of kidnapping, and one count each of burglary and armed robbery. Charlotte-Mecklenburg police spokesman Officer Robert Fey said investigators will examine other rape cases from the late 1970s and early 1980s to determine whether Brooks might be held responsible for more sex assaults. He is being held in an Horry County, S.C., jail awaiting extradition to Charlotte. His address was not immediately available.
North Carolina court records show Brooks was convicted in the 1980s and 1990s on charges including breaking and entering, safecracking, common law robbery and embezzlement. He was released from federal custody in February 2005 after serving time for armed bank robbery.
A Black-Eye!
Posted: July 11, 2012 11:43 PM
Menlo Park, CA
-– A 7-month-old pit bull puppy will apparently make a full recovery after taking a gunshot to the eye when he reportedly charged at a Menlo Park police officer over the weekend. Menlo Park police spokeswoman Nicole Acker told media sources that the incident began when officers responded to a 911 call on Sunday morning that vicious dogs were running through the Carlton Avenue area, just blocks from the Willow Road off-ramp from Highway 101.
The bullet entered the dog's skull near the right eye but did not enter his brain, exiting near his ear. Mister was taken to the South Peninsula Veterinary Emergency Clinic for treatment. "He could have suffered brain damage. He was just lucky the bullet came back out," clinic Dr. John Thelen told sources. Thelen described the dog as friendly, and told the Daily Post that the bullet fractured bones around the dogs eyes. He said Mister should make a full recovery over the next several weeks.
Nice said her dogs were known to police officers and told the paper that police had never raised concerns that they were vicious. "I will never, ever, ever look at the police the same way again," Nice told media sources. "They are trigger-happy. It's ridiculous. Go shoot a murderer, not a dog."
Police have not released the name of the officer involved and the incident was under investigation, according to Acker.
The dog's owner, Richelle Nice, told media sources that the dog, Mister, has no history of violent behavior but has been known to bark. Nice owns a second dog, Hayze, which was involved in the incident but was not shot.
"They will bark, but that's all they do,…He's not vicious," Nice told sources.
Deplorable!
Posted: 9:30 PM EDT, Thu March 22, 2012 - Updated: 12:46 PM PDT, Fri March 22, 2012
MEMPHIS, TN (WCJB)
- It only took a jury 20 minutes to find a man Memphis guilty of raping his own granddaughter and knowingly exposing her to HIV. 63-year-old Robert Brown, Sr. (
pictured right
) was found guilty on charges of child rape and criminal exposure to HIV. Testimony revealed that Brown had repeatedly raped his granddaughter over a two year period at his north Memphis home. The abuse came to light when the victim grandmother took the girl to Le Bonheur Children's Hospital for genital pain. An examination revealed trauma to her private area and Memphis police launched a criminal investigation. Brown admitted to investigators that he had sexual contact with his granddaughter starting in June 2009, one year after he was diagnosed with HIV.
Robert Brown, Sr. faces up to 40 years in prison; his sentencing hearing is scheduled for July 27.
Mississippi

Still Burnin'!
Posted: 9:30 PM EDT, Thu March 22, 2012 - Updated: 12:46 PM PDT, Fri March 22, 2012
"Whatever excuse you offer, forget that. There is no excuse."
-- Hinds County Circuit Judge Jeff Weill to defendant Deryl Dedmon, upon receiving his guilty plea for the killing of an unarmed African-American male during a fit of racist rage.
Mississippi (WCJB)
-- The U.S. Justice Department announced Thursday that three white Mississippi men pleaded guilty to federal hate crimes in connection with the 2011 beating death of an African-American man in Jackson. Deryl Dedmon, John Aaron Rice and Dylan Butler each admitted to conspiracy and violating the 2009 federal hate-crimes law in last June's killing of James Craig Anderson (
pictured above, center
). They face sentences of up to life in prison and $250,000 in fines, federal prosecutors said. The 19-year-old Dedmon had already pleaded guilty to state murder and hate-crime charges Wednesday in a state court and was sentenced to life in prison. At his state plea hearing, Dedmon told the court that his crimes were the result of being "young and dumb, ignorant and full of hatred." Rice initially faced state murder charges as well, but a judge reduced the charges to simple assault because he was not believed to be driving the vehicle used to kill Anderson. Rice, 19, and Butler, 20, made their initial appearances with Dedmon in federal court Thursday morning.
Anderson, 47, died after he was beaten and run over by a truck driven by Dedmon who was part of a group of seven white youths from largely white Rankin County who decided to
"go fuck with some niggers"
after a night of partying and drinking, law enforcement officials have said, quoting some of the suspects in the case. On a videotape obtained exclusively by media affiliates, the group pulls into the parking lot and stops where Anderson is standing, although he is just off camera and not visible. The young men can then be seen going back and forth between their cars and Anderson. Witnesses told authorities this is when Anderson's beating took place, as the white youths yelled racial epithets, including "white power." After the beating, Dedmon drove his Ford F-250 truck over him, leaving him to die, according to what some of the teens cooperating with police have told authorities.
Guilty: Deryl Dedmon, 19, (left), John Aaron Rice, 19, (center) and Dylan Butler, 20, (right) entered guilty pleas to conspiracy to commit a hate crime and committing a hate crime.
The men are among the first defendants to be prosecuted under the federal hate-crime statute that President Barack Obama signed in 2009. They are also the first to be prosecuted in a fatal attack according to Assistant Attorney General Thomas Perez, head of the Justice Department's civil rights division. The trio admitted to violating the Matthew Shepard and James Byrd Jr. Hate Crimes Prevention Act of 2009, named for the victims of two 1998 killings that shocked the country. Matthew Shepard, a gay Wyoming teenager, died after being kidnapped, beaten and left tied to a fence, while Byrd was a black man dragged to death in Texas by white supremacists.
"The Department of Justice will vigorously pursue those who commit racially motivated assaults and will use every tool at our disposal to ensure that those who commit such acts are brought to justice. And I note that our investigation in this matter is ongoing," Perez said. In court Thursday, all three admitted to harassing and assaulting African-Americans on several occasions in the weeks before Anderson's death, hurling beer bottles, firing slingshots and driving at them with cars, prosecutors said. They
targeted people they believed to be drunk or homeless
, believing them less likely to report the attacks. They are also expected to testify against other teens implicated in Anderson's killing, two sources close to the proceedings told the media.
Ole' Missis. Sippi

!
Published: September 6, 2011
Jackson, Mississippi (WCJB)
-- The family of an African-American man who was killed when he was beaten and run over with a truck has filed a wrongful death lawsuit against a group of teens alleged to have been present at the time of the attack. The lawsuit -- filed Tuesday in a Mississippi district court -- alleges that seven white teenagers "set out on a mission" to find and harass African-Americans. The lawsuit, filed by the victim's sister, mother and two brothers, seeks a jury trial and damages. It names not only the two teens facing criminal charges in the incident but others who, the suit alleges, acted as lookouts and prevented Anderson from escaping.
The death of James Craig Anderson, 48, occurred early June 26 in Jackson, Mississippi -- allegedly at the hands of white teens who, after a night of partying and drinking, decided to "go fuck with some niggers," police said, quoting one of the suspects in the case. "James Anderson lost his life for no other reason than the color of his skin," said Morris Dees, chief trial counsel for the Montgomery, Alabama-based Southern Poverty Law Center, in a statement. The law center filed the suit on Anderson's family's behalf along with Mississippi attorney Winston J. Thompson III. "Those responsible must be held accountable for their callous and deadly actions. We are filing this lawsuit today to ensure his family gets a measure of justice."
He said after the news conference that filing the suit will allow attorneys to conduct discovery, take some depositions and hopefully find out from all seven teens what took place the night Anderson died. Anderson's family is hopeful, at the conclusion of local and federal investigations, that all those culpable in his death will be charged, he said.
Dees told reporters Tuesday that even if the teens did not participate in Anderson's beating or in striking him with the vehicle, they can still be liable under the law for failing to stop the beating or assist Anderson.
Anderson's death drew national attention after media sources first reported it and aired exclusive surveillance video of the killing in a Jackson suburb. Hinds County, Mississippi, District Attorney Robert Shuler Smith, who is prosecuting the case, has called it "vicious" and a "premeditated hate crime." U.S. Department of Justice investigators are now in Jackson, investigating the death as a possible federal hate crime and assisting local prosecutors.
The killing has also prompted several large marches and prayer vigils in Jackson, a city of about 537,000 people. Thompson said there has been an "outpouring of support" for the Anderson family from the area. "This isn't just something that happens in Mississippi," Dees told reporters Tuesday at a news conference announcing the filing of the suit. "This is something that's happening all across the nation. We feel like this case is particularly egregious."
Deryl Dedmon Jr., 19 (
pictured left
) of Brandon, Mississippi, is facing capital murder charges in Anderson's death and is eligible for the death penalty. A second teen, John Aaron Rice, 18 (
pictured below, left
) was initially charged with murder, but a judge reduced the charges to simple assault because Rice was not believed to be driving the vehicle used to kill Anderson. However, Hinds County prosecutors said they plan to seek indictments against both Dedmon and Rice for murder and a hate crime, and also will seek indictments against other teens who were at the scene. Neither teen has issued a plea.
Authorities believe Dedmon led and instigated the attack, which took place after a night of drinking in largely white Rankin County outside Jackson. Dedmon told friends they should leave, saying, "Let's go fuck with some niggers," officials said. The gang of teens climbed into Dedmon's green truck and a white SUV and drove 16 miles to the western edge of Jackson. They would have seen Anderson immediately as they exited the highway, officials said. He was standing in a hotel parking lot just beyond the exit ramp. Thompson said Tuesday it was unclear why Anderson was at the hotel, but he was believed to be heading toward his truck when the incident took place.
On the videotape obtained by media sources, the group of teens is seen pulling into the parking lot and stopping where Anderson is standing, although he is just off camera and not visible. The teens can then be seen going back and forth between their cars and Anderson. Witnesses told authorities this is when Anderson's beating took place, as the teens yelled racial epithets including "white power." Authorities allege Dedmon pummeled Anderson repeatedly as he crumpled to the ground, although this is not visible on the tape. After the beating, some of the teens left and others got into the green truck.
At this moment, Anderson becomes visible on the tape as he staggers into view and walked toward the truck. "Defendant Dedmon drove the F-250 out of the parking lot and turned right onto Ellis Avenue," the lawsuit says. "Just as Dedmon turned right, his headlights shone directly on Anderson, who, having been severely beaten, was stumbling in a grassy are near the motel's entrance. Dedmon accelerated, drove onto and over the street curb, and struck Anderson with the front of the F-250." Shortly afterward, Dedmon allegedly boasted and laughed about the killing, according to statements some of the teens made to detectives. "I ran that nigger over," he allegedly said in a phone conversation to the teens in the other car. "He was not remorseful," Smith said. "He was laughing, laughing about the killing." Attorneys for Dedmon and Rice have not responded to requests for comment from media sources.
During a bond hearing, Dedmon's attorney told the court he saw nothing to back up the "racial allegations." But "Dedmon murdered this man because he was black," Smith said. "The evidence will show that." A pretrial hearing for Dedmon was postponed. The hearing was rescheduled for September 26.
The five other teens who took part in the incident that evening, according to the suit, are: Sarah Graves, of Crystal Springs; Shelbie Richards, of Pearl; and William Kirk Montgomery, John Blaylock and Dylan Butler, all of Brandon. None of the five has been arrested or charged, and it was unclear Tuesday whether they had retained attorneys. The suit alleges all seven of the teens "took part in what we call a joint venture, to seek out and do harm to a person of color," Thompson said.
At Dedmon's home last month, a girl who answered the door told media sources she did not know him, although a truck like the one allegedly used to strike Anderson was sticking out of the garage.
Dees noted the attorneys spoke to reporters in front of the Hinds County courthouse, where in 1994
Byron de la Beckwith was convicted of killing civil rights leader Medgar Evers in 1963
, and talking about a similarly "horrendous" crime. "Because it's coming out of Mississippi, and out of Hinds County, I think it will resonate around the country," he said.
"Anyone who knew James could see that he was a caring man with a beautiful smile," said Barbara Anderson Young, Anderson's sister, in a statement. "He was such a compassionate person. We must take an honest look at the racial climate that motivated some young people to hurt such a wonderful person." Anderson, a line worker at a Nissan plant, sang in his church choir, Thompson told reporters. "He was just a pillar of the community," Thompson said. "He paid his taxes on time, he went to work, came home -- he was just an average, ordinary citizen, good guy, wonderful gardener."
"Another Nigger fried. No big deal."
-- April 16, 2011, Statement by
New York City Police Officer Michael Daragjati
, boasting of his false arrest of another African-American male.
Vicious Cycle!
September 22, 2011
Lawrence Russell Brewer was executed in Texas Wednesday evening for his involvement in the infamous dragging death of a black man 13 years ago. He was executed by lethal injection at 6:21 p.m. local time (7:21 p.m. ET) Wednesday , according to the Texas Department of Criminal Justice. Brewer, 44, was one of three men convicted for involvement in the murder of James Byrd. The execution was the 11th this year in Texas, the most active death-penalty state.
Brewer (
pictured left
) ate a huge final meal, according to Texas Department of Criminal Justice spokesman Jason Clark. It consisted of chicken fried steaks, a triple-meat bacon cheeseburger, a cheese omelet, a bowl of fried okra, barbeque, fajitas, pizza, and a slab of peanut butter fudge with crushed peanuts. After the meal, Brewer was given time to make phone calls to family and friends.
Brewer and two other white men kidnapped the 49-year-old black man on the night of June 7, 1998. They chained him by the ankles to the back of a pickup truck and dragged him for 3 ½ miles down a country road near Jasper, Texas. Byrd died when he was decapitated after he hit a culvert.
Prosecutors said the crime, which they described it as one of the most vicious hate crimes in U.S. history, was intended to promote Brewer's fledgling white supremacist organization. During his 1999 trial, they called Brewer a racist psychopath. Brewer was a former "Exalted Cyclops" of a racist prison gang affiliated with the Ku Klux Klan. He spent most of his adult life in prison for burglary, cocaine possession and parole violations.
During the trial, Brewer took the witness stand and contended that he was a bystander, not a killer. He tearfully admitted being present when Byrd was dragged to his death but, he said, "I didn't mean to cause his death. I had no intentions of killing anybody."
Brewer said accomplice John William King initiated the killing by fighting with Byrd
. He also said the third defendant, Shawn Berry,
slashed Byrd's throat and then chained him to Berry's pickup
.
Brewer admitted kicking Byrd and spraying Byrd's face with black paint
. But he said it was a reflex action taken to try to break up the fight between Byrd and King.
When Brewer was sentenced to death in 1999, Jasper County District Attorney Guy James Gray said that, while he did not personally favor the death penalty, it was necessary in Brewer's case. "This is a situation where if you don't give the death penalty to this man, he will kill again," said Gray. King also was sentenced to death and is awaiting the outcome of an appeal. The third man, Berry, was sentenced to life in prison.
To impose the death penalty, the jurors in Brewer's trial had to answer three questions under Texas law (
To sentence Brewer to death, the jurors voted unanimously on each question -- answering the first two yes and the last no
):
-- Would Brewer be a threat to society in the future;
-- Did Brewer mean to kill Byrd; and
-- were there mitigating circumstances that would warrant sparing Brewer's life?
NOT GUILTY?
3:12PM BST 22 Jun 2012
"The 22nd July was a preventive attack in defence of my ethnic group, and I cannot acknowledge guilt. I acted on behalf of my people, my religion and my country. I therefore demand that I be acquitted."
-- June 22, 2012, In court Statement by Anders Breivik, on trial for the July 22, 2011 murder of 77 people.
Norway
-- Anders Breivik (
pictured left
) admits to killing eight people when he bombed government buildings in Oslo. He also admits to shooting and killing 69 more young Labour Party supporters at an island camp. Breivik's sanity has been the key question for the court, which has to make a decision on the basis of two contradictory official psychiatric reports, the first of which diagnosed the killer as suffering from paranoid schizophrenia, and the second of which said he was sane enough to face jail.
In Breivik's closing speech he railed against the two psychiatrists who diagnosed him as schizophrenic, leading to his anti-Islamic ideology to be written off as the rantings of a madman. Breivik has described treatment in a mental hospital as "a fate worse than death" and "the ultimate humiliation", and has considerably toned down his original rhetoric about the Knights Templar movement to sway the judges.
If the court decides that he is sane, he faces a maximum sentence of 21 years in jail. The Oslo district court has said that the panel of five judges will make its final ruling on August 24, 2012.
June 7, 2012
Norway
-- A television news camera caught a judge at the trial of mass killer Anders Breivik playing solitaire on his laptop this week while an expert on religion testified about the ideas that led the extremist to massacre 77 people. Norway's VGTV news station filmed the testimony of religion professor Mattias Gardell over the shoulder of judge Ernst Henning Eielsen (
pictured above, center
) one of the five justices who will decide Breivik's fate. Eielsen can be seen staring at his computer screen and playing a version of Free Cell solitaire on his computer for 16 minutes.
September 19, 2011
Norway
-- Anders Breivik (
pictured above, center
) who has admitted killing 77 people in Norway in July, will remain in solitary confinement for another four weeks, a judge ruled Monday. Breivik will remain in police custody for eight more weeks, until November 14, with the first four in solitary confinement, Judge Anne Margarethe Lund ruled Monday. Breivik admits carrying out a bomb and gun rampage in July, but has not pleaded guilty, a judge and his lawyer say.
Unspeakable Guilt!
Posted: 03/19/2013 03:08:42 PM PDT - Updated: 03/19/2013 10:22:23 PM PDT
GALLATIN, Tenn.
— A jury found a 26-year-old Tennessee woman guilty of murder Tuesday in the 2011 smothering deaths of her newborn twins. The jury of seven men and five women convicted Lindsey Lowe of suburban Nashville of felony murder, premeditated murder and aggravated child abuse. At trial, jurors saw a video of Lowe telling police she had given birth alone in the bathroom of her parents' home on Sept. 12, 2011, and smothered the babies soon after. The bodies weren't found until two days later. A family member discovered one baby dead in a laundry basket at the home in Hendersonville, 20 miles northeast of Nashville. When police arrived to investigate, officers found the second body under a bloody sheet in the same basket.
Hendersonville Police Detective Steve Malach testified that Lowe told him during an interrogation that she had kept her pregnancy secret so as not to disappoint her fiance or add to the stress of a family member's illness. In a video of the interrogation, Lowe said she "maybe" smothered them when she put her hand over the mouths of the babies. "I was just trying to keep them quiet," she said on the video. Malach testified that police searched the home thoroughly but found no evidence that Lowe had made any plans for the birth.
The defense said Lowe wanted to block out the idea of being pregnant and said she didn't even know she was giving birth until one of the babies came out in the toilet. "Lindsey Lowe was pregnant, but she refused to accept it, her mind refused to accept it," defense attorney John Pellegrin told the jury. Psychiatrist Dr. William Kenner testified for the defense that Lowe had blocked out her pregnancy then suffered shock and delirium from blood loss after she gave birth. Prosecutor Ray Whitley countered that by presenting evidence of Internet searches on Lowe's iPhone for information on inducing labor and pornography involving pregnant women.
Her father, Mark, and sister, Lacey, testified on behalf of Lowe, both saying no one knew she was pregnant. The sister said they both had been in a wedding just days before the birth and Lindsey Lowe didn't appear pregnant when she undressed in front of other women in the wedding party. Lowe was engaged at the time but became pregnant during an affair with another man, jurors were told. She hid the pregnancy from her family and friends, and the defense and prosecution offered competing arguments as to why.
The defendant didn't testify. "I just don't feel like I can emotionally handle it," she told the judge Monday, while fighting back tears.
The defendant turned to family members in the courtroom after the verdict was announced and told them, "I'm OK. I love you all. He's with me," as she pointed toward the sky. Family, friends and church members, who have rallied to support Lowe, were sobbing after the verdict. Lowe was immediately sentenced to life in prison by the judge. Lowe, who was often emotional at trial, didn't break down as the sentence was pronounced.
September 16, 2011
Tennessee (WCJB)
-- A Tennessee woman, Lindsey Lowe (
pictured above, center
) secretly gave birth to twin boys in a toilet in the home she shares with her parents and then smothered the infants and hid their bodies in a bedroom laundry basket, police said Friday. Lindsey Lowe's father discovered one of the bodies Wednesday morning and called police, Hendersonville Police Lt. Scott Ryan said. "Someone can give me 100 explanations as to why, but I will never be able to understand this fully," he said. Lowe, 25, was charged with two counts of first-degree murder. She remained jailed Friday pending a Monday appearance before a Sumner County judge. She gave birth to the first baby between 8:30 and 9 p.m. Monday, according to an affidavit filed by police.
Lowe, who according to the affidavit confessed to killing her newborns, said she didn't look at either of the babies as she "placed her hand" over each child's mouths to stop them from crying.
Lowe told authorities that she knew she was pregnant "almost the whole time" but that no one else -- including her family -- was aware, according to the affidavit. It took a "couple of minutes" for the first child to die, according to the affidavit, while Lowe said the second baby died more quickly. Both children were males and full-term, weighing about 5 to 6 pounds, the affidavit said. The woman told police she placed the bodies in a laundry basket and covered them with blankets to hide them. She was at work at a dental clinic for children when her father found the bodies, police said.
One of her co-workers, Michelle Stainback, told media sources that "we're all just shocked and saddened." "I've tried to put myself in that position over and over since last night," she said. "You don't know what they're thinking or what they're going through." Ryan admitted that authorities still didn't have all the answers and added that the suspect was "very sad" when he last saw her. "In the (17 years) I've been in Hendersonville ... this is the only time that I've seen crimes such as this," he said.
Chills & Thrills!

!
Published: September 16, 2011
Robert Young, 43 (left), and Mark Rubinson, 25, are charged with abusing a corpse, identity theft and criminal impersonation, after allegedly using a dead friend's ATM card to fund a night of drinking, dinner and a strip club. While Young and Rubinson painted the town red, Jeffrey Jarrett's corpse sat in the car.
DENVER (WCJB)
- Two men accused of driving around with a dead friend, using his ATM card and visiting a strip club are charged with abusing a corpse, identity theft and criminal impersonation. Robert Jeffrey Young and Mark Rubinson are free on bond but they couldn't be reached for comment Thursday. It's unclear how Jeffrey Jarrett died, but the men are not charged in his death. The cause of death is pending toxicology tests.
video removed
The Denver Post reports that in a less amusing real-life version of the film "Weekend at Bernie's," an affidavit accuses Young and Rubinson of leaving Jarrett's body in the car while they drank at a bar on his tab Aug. 27. Investigators allege the men stopped at a restaurant, returned Jarrett's body to his home, used Jarrett's ATM card and withdrew $400 at the strip club Shotgun Willie's before reporting Jarrett's death.
Jarrett was described as a loving father, who was a graduate of Colorado State University and a hockey player, a member of Jarrett's family told local media sources. "Taking a deceased person in a car, I mean, it just seems totally wrong," the family member (who did not wish to be identified) told local media sources. His family wants to find out how he died, and whether he could have been saved if Young had called for help rather than going out for a night on the town.
"This is a bizarre and unfortunate crime," Denver Police Department spokesman Sonny Jackson told local media sources. "This isn't anything you want to have happen to a loved one."
Long Island Pill Kills!

!
Published: September 8, 2011
The gunman accused of killing four people at a Long Island pharmacy this past June pleaded guilty today to five counts of first degree murder -- with his lawyer saying the shooter wanted to spare the families from reliving the ordeal during a long trial. David Laffer, 33, who showed up in a Riverhead courtroom wearing a green prison jumpsuit, nodded when asked by a judge if he wanted to plead guilty to charges -- one for each of the four victims and a fifth because there were multiple murders. "Yes, your honor," Laffer said, as more than two dozen family members of the four victims looked on. A Defense lawyer for Laffer said "there was no viable defense" for Laffer's horrendous crime, saying his client did not want to put the families through a trial.
In a series of questions, Laffer said "yes" when asked about the events before and during the shootings -- admitting that he shot four people as he stuffed his bag with prescription drugs. Laffer, who also pleaded guilty to four counts of criminal use of a weapon, faces life without parole for the four murders at sentencing.
Suffolk Judge James Hudson warned Laffer that "you can expect no mercy from this court" when he is sentenced on Oct. 17. The judge said Laffer would receive "the maximum sentence the law allows."
Laffer's wife, Melinda Brady, who drove the getaway car, faces 25 years in prison after pleading guilty today to robbery soon after Laffer's court appearance. She could receive as little as 21 years. Brady, 30, told authorities she and Laffer planned the stick-up in order to steal prescription pills -- but did not know her husband would shoot anyone during the Father's Day massacre. Hours after her arrest, Brady blamed Laffer as she was led away in cuffs. "He was doing it because he lost his job and I was sick," Brady told reporters. "He did it. He did all of this."
Laffer shot and killed Raymond Ferguson, 45, employee Jennifer Mejia, 17; and customers Jaime Taccetta, 33, and Bryon Sheffield, 71, during the June 19 massacre at Haven Drugs in Medford. Laffer allegedly swiped 10,000 pills -- mostly the painkiller hydrocodone -- to satisfy her addiction. Cops later found 2,000 pills in the couple's home. Other evidence against Laffer included surveillance video of him donning a wig and sunglasses inside the store, fingerprints that he left at the pharmacy and the murder weapon recovered at his home.
Laffer agreed to four consecutive life sentences because he wanted "to offer the families of the victims of this horrible crime some kind of closure," his attorney told the court. After court, his attorney said he told Laffer, 33, he had no insanity defense and Laffer knows "there's nothing that's going to get him out of prison, except death. "I can't give you the reasons in his head and the reason he did it," said his attorney.
Daniel Taccetta, brother of slain Jaime Taccetta, called Laffer "a coward" in court, said the admitted killer gave up because the evidence against him and his wife was overwhelming. "I just think he knows he can't win" at trial, said Taccetta outside court, although he agreed the move will spare the four families pain "that would be like opening a deep wound." Outside the second floor courtroom, Suffolk County DA Tom Spota said he promised the suffering families "that this man never sees the light of day" and he made good on his promise. Spota said Brady may get a slight break for her cooperation, but pointed out that his office never plea bargained with either defendant. "Today those pleas guarantee that Mr. Laffer will never see the light of day," he said.
'Revenge Served Cold!'

!
Published: September 7, 2011
MORGANTOWN, W. Va.
-- A West Virginia man who shot dead five people before killing himself left a series of chilling messages on his
Facebook
account in the days before, police said Tuesday. Shayne Franklin Riggleman, 22, fatally shot five people near Morgantown, W. Va., on Monday before fleeing to neighboring Pennsylvania in a stolen Jeep, media sources reported. While in that state Riggleman collided with a vehicle being driven by an elderly woman. When the woman got out of the car he ran her over. She was taken to a nearby hospital where her condition was unknown. Riggleman then crossed back into West Virginia where he attempted to take a car owned by an attendant at a gas station. He shot the man in the neck with a .30-30 deer rifle. The man was recovering in a hospital Tuesday. When the Jeep with Riggleman inside was later spotted by sheriff's deputies in Kentucky the gunman attempted to evade them before fatally shooting himself.
Police investigating the incident said Riggleman posted a status update to his
Facebook
account Friday which said, "Revenge is a dish best served cold and God is the chef." Other updates posted Thursday read, "Even a mule tries to kicks its oppressor, come on human beings stand up!" and "We're not promised tomorrow ..." Just hours before he took his own life, his
Facebook page
was updated with a status which said, "why wouldn't they let me join the military? I'm fully capable, and there was no career for me!"
Investigators said Riggleman was acquainted with his five victims -- four of which were members of the same family. They were identified Tuesday as husband and wife Charles Richardson III, 49, and Karen Richardson, 50, and their children Katrina Hudson, 22, and Kevin Hudson, 17. Katrina Hudson was six months' pregnant. The fifth victim was Robert Raber Jr., 30, whose relationship to the others was unknown.
Death Before Breakfast!

!
Published: September 7, 2011
NEVADA (WCJB)
-- It remained unclear why a man opened fire at a Nevada IHOP restaurant and killed four people, including three Nevada National Guard members, before turning the gun on himself, authorities said Wednesday. Chilling 911 audio recordings were released Wednesday. One caller yells right before a barrage of gunshots is heard outside the IHOP. "He is shooting at us," the man says.
A total of 11 people were shot Tuesday, Carson City, Nevada, Sheriff Ken Furlong said. They included five uniformed Army National Guard members and six civilians, including suspect Eduardo Sencion, 32. Since the number of military members and civilians was nearly equal, "we cannot conclude at this time that our military forces were being specifically targeted," Furlong told reporters. "This is unquestionably the most devastating attack on our community in Carson City's history," the sheriff said. The city has not had a homicide in over three years, he said. "Yesterday, our town was shocked to the core."
The shooting began shortly before 9 a.m. Tuesday. When authorities arrived, those who called in the shooting identified the suspect as a man lying wounded between two vehicles in the parking lot. The shooting took place a few miles from the Nevada National Guard state headquarters in Carson City.
Sencion was born in Mexico but was a U.S. citizen, Furlong said.
Sencion was carrying an assault rifle and a pistol when he went into the IHOP Tuesday morning, Furlong said. A second assault rifle was in his vehicle. Only the assault rifle he carried was fired, the sheriff said. An empty 30-round gun magazine and two other magazines also were recovered, Furlong said Tuesday night. No one inside the restaurant was armed, Furlong said. Sencion continued firing in the restaurant's parking lot after shooting the patrons. Four nearby businesses were hit by gunfire, Furlong said.
Sencion lived in Carson City and worked at a family business in South Lake Tahoe, California, authorities said. There is no information that he "engaged with any other persons" prior to the shooting, Furlong said Wednesday.
While Sencion had no prior criminal history, his family told police he had a history of mental illness, Furlong said. Family members told authorities that Sencion had a history of mental problems dating back to age 16, the official said. "There were some statements uttered out" by Sencion before the shooting, witnesses reported, but those witnesses were "severely traumatized," Furlong said. He did not know whether the witnesses had provided formal statements and declined to release their account of what Sencion said.
Authorities released the names of the victims Wednesday. They are: Maj. Heath Kelly, 35, of Reno, Nevada; Sgt. 1st Class Miranda McElhiney, 31, also of Reno; Sgt. 1st Class Christian Riege, 38, of Carson City; and Florence Donovan Gunderson, 67, of South Lake Tahoe, California, a civilian who was at the restaurant with her husband, a retired Marine.
Kelly was a decorated field artillery officer, an Iraq veteran and a husband and father, said Brig. Gen. Bill Burks, adjutant general of the Nevada National Guard. He was an avid student of military history and was known for his "dry sense of humor." McElhiney was a "fast riser" in the corps, with specialties in the medical, dental and human resources fields, Burks said. She also owned a small baking company and frequently provided cupcakes for corps events, he said. Riege was deployed to Afghanistan from 2009 to 2010, and was a fitness buff and a father of three, Burks said. He also served in the U.S. Navy for two years. "The tapestry of these people's rich lives is difficult to sum up in a few words," Burks told reporters.
"There were many acts of heroism from many, many persons" in the restaurant following the shootings, he said, but declined to elaborate as he did not have details.
Restaurant patron Howard MacDonald said he and other family members had just ordered when the shooting began. "We heard the pop, pop, pop, pop," MacDonald told media sources. "I saw my wife get underneath the table." The rest of the group joined her on the floor. Steven Martin, another witness, told local media sources in Reno that he ran to see if he could help after hearing shots. "There was blood everywhere, broken glass everywhere. It was just a war zone down there," he said.
Sencion expressed suicidal thoughts the night before the shooting, according to a cab driver who spoke with him and who later notified investigators, a law enforcement official said. There is no connection to terrorism, and Sencion was not on authorities' radar beforehand, the official said. The official could not say whether Sencion was targeting members of the military or shooting people at random.
While local law enforcement is leading the investigation, the FBI and the Bureau of Alcohol, Tobacco, Firearms and Explosives were providing assistance, the law enforcement official said. ATF agents were determining where and how Sencion obtained the weapon. Furlong said his office had received "several inquiries" suggesting a need for security for Sencion's family. He said authorities have been in contact with them to ensure they will report any threats they might receive. "The family is grieving," he said. "The family did not take part in this."
Published: September 6, 2011
Carson City, Nevada (WCJB)
-- A gunman opened fire Tuesday at a Carson City, Nevada, IHOP restaurant, killing three people and wounding six others before turning the gun on himself, police said. The shooting began shortly before 9 a.m., according to Furlong. When authorities arrived, those who called in the incident identified the shooting suspect as a man lying wounded in the parking lot. Furlong declined to identify the suspect, who he said used an automatic weapon in the shootings. The suspected gunman is not expected to survive, said Sheriff Ken Furlong of the Carson City Sheriff's Office. He did not know which hospital was treating the suspect.
Two victims were found dead at the scene, and seven others were taken to a hospital for emergency surgery. One of the wounded died during surgery, Furlong said. Two of the dead were members of the Nevada National Guard, according to Maj. April Conway. Conway said three other Nevada National Guard members who were among the injured are being treated at local hospitals. The shooting took place just a few miles from the Nevada National Guard state headquarters in Carson City.
Chuck Allen with the Nevada Highway Patrol said police are still investigating a possible motive, but he said regardless, officials were taking precautions in case military personnel were being targeted. "When you have people in uniform randomly targeted ... we take that seriously," Allen said.
Oneil Dasilva

!
Published: September 4, 2011
Eight people, including three children, were shot at a crowded backyard party in the Bronx early Sunday, and the police said they were looking for Oneil Dasilva, a 17-year-old (pictured left) in connection with the shooting. Seven of the victims, among them an 11-year-old boy and two girls, ages 13 and 14, were in stable condition at hospitals in the Bronx and Westchester County on Sunday evening, the authorities said. An eighth victim, a 24-year-old man who was shot twice in the chest, was in critical condition, the police said.
The gunfire began shortly after 3:30 a.m. behind 651 East 221st Street in Williamsbridge, witnesses said. Some party-goers escaped by hurling themselves over the chain link fence enclosing the backyard of the two-story house, which is just east of the Bronx River Parkway. Mark Watson, who lives in the basement apartment of the house, which he said was owned by his father, was awakened by the shooting. About six people, none of whom were wounded, rushed into the basement, switched off the lights and hid. "It's a real tragedy," Mr. Watson said.
The police said witnesses told investigators that the gunman was Oneil Dasilva, 17, whose last known address was in Mount Vernon, in Westchester. Mr. Dasilva has an extensive record that includes an arrest this year on a charge of attempted murder in the Bronx, the police said. The status of that case was not immediately known.
A relative of one of the victims said Mr. Dasilva had been on good terms with many of the guests at the party. The police said Mr. Dasilva appeared to have been involved in an argument before the shooting.
On Sunday afternoon, sneakers, women shoes and a black fedora littered the dirt yard, items left behind by people fleeing the gunfire. A 23-year-old woman who was raking the trash in the yard on Sunday afternoon said her 11-year-old brother was among the victims. The boy had been asleep inside, she said, but in the minutes before the violence began, he had gone outside because he was hungry. The woman, who would not give her name, said she was so shocked when the gunfire erupted that she could not move, even though the D.J. was yelling at her to get down.
BoxChilds

!
Published: July 30, 2011
Arizona (WCJB)
-- Four members of an Arizona family have been charged with murder in the death of a 10-year-old girl whose body was discovered locked in a box outside her family's house. She had suffocated. The charges were filed Thursday, a day after Phoenix police arrested the four. Police released a statement saying the four relatives of Ame Deal had been entrusted with caring for her. The arrest came after police said they learned that the family routinely confined her inside the box when she misbehaved.
(
Clockwise from left are Ame's cousin John Allen, aunt Cynthia Stoltzman, cousin Samantha Allen and grandmother Judith Deal. The four were charged in connection with Ame Deal's death on Thursday.
)
John and Samantha Allen, both 23, were charged with first-degree murder after confessing they had locked Deal in the box July 12, the statement said.
Cynthia Stoltzmann, 44, and Judith Deal, 62, were charged with child abuse and kidnapping after both admitted they had locked the girl in the box on previous occasions, it added. Media sources not able to reach Judith Deal's attorney; it was not immediately clear whether the remaining three have retained counsel. Stoltzmann was the victim's aunt and legal guardian, according to police spokesman Sgt. Trent Crump. Deal's and the Allens' relationship to the girl was not clear. "When we initially responded to the scene, we filed it as an unknown death," Crump said.
When first questioned, the family members told police that Deal had climbed into the box and suffocated while playing hide-and-seek, police said. That was the account Stoltzmann gave to media affiliates on July 13, the day after family members reported finding the body.
"I don't break down well in front of other people, but when I'm by myself, I can lose it real easy," Stoltzmann said. "She was an awesome hider, let me tell you. ... There were places she would squeeze into that I didn't think my dog could squeeze into." But Crump said that, after investigating the incident, police came to believe the girl was killed. Crump said Thursday that the case has troubled even veteran detectives. "This child died at the hands of those who were supposed to love and care for her. ... This case has turned the stomachs of some of our most seasoned detectives," he said.
Custodial Killer!

!
Published: March 5, 2011
Florida (WCJB)
-- About seven months before two children were found stuffed dead inside luggage and floating in a south Florida canal, the body of a woman police believe was their mother was discovered in a landfill, a Delray Beach police spokeswoman said Friday. Felicia Brown was never reported missing, Sgt. Nicole Guerriero said, but authorities began looking for her after the bodies of two youths believed to be her children were found Wednesday.
On Friday, the spokeswoman said that Delray Beach police think that authorities found her body in August in a West Palm Beach landfill. That city's police spokesman, Chase Scott, said only that authorities there are trying to determine if that body is related to the two dead children, and Guerriero conceded that the medical examiner has yet to definitively identify that body. Still, she said that law enforcement in Delray Beach are confident about her identity. "Due to several identifying marks, to include tattoos, we believe that the female found in West Palm Beach is indeed Felicia Brown," Guerriero said.
The medical examiner used dental records to conclude that the 10-year-old boy found Wednesday is Brown's son, Jermaine McNeil. A definitive determination was not immediately reached on the girl's identity, but Guerriero said police believe she is 6-year-old Ju'tyra Allen based on her physical characteristics and "the circumstances surrounding how the children were found." Brown's sister, Margaret Gissome, told reporters Friday that she hadn't spoken with Felicia since their mother's funeral in 2007 -- saying "she kind of ... disappeared." While the sister said she had believed a cousin may have spoken with her most recently, several people said they last saw Felicia Brown over the summer. "I never knew my sister was missing. I never knew my niece or nephew were missing," Gissome said. "There's a lot of questions that are going on."
Earlier Friday, the investigation took an unexpected turn when Delray Beach police announced that federal law enforcement officers had detained their only suspect in the investigation into the children's deaths -- a man identified by authorities as Clem Beauchamp, Felicia Brown's ex-boyfriend. He was arrested on a federal firearms charge dating back to 2009, according to media sources. Investigators are continuing to search a house where the suspect had lived. Guerriero said it is not clear if the two children ever lived there, but investigators have found evidence that minors have resided there.
Police earlier said the children's deaths appear to be "domestic-related." The two children did not show up at school Tuesday, Guerriero said. They were found Wednesday about six hours and a half-mile apart in the canal that separates Delray Beach from Boca Raton, according to police. The girl's body was found first, after a passerby alerted police to a duffel bag floating about midway across the canal; the boy's body turned up in a suitcase closer in as investigators combed the banks for evidence, according to police.
Ju'tyra Allen's father, Curtis Allen, told media sources on Friday that Felicia Brown moved in with Beauchamp sometime after he'd broken up with her. "I'm just devastated," Curtis Allen said of his daughter's death. "I feel like I should have been there. I'm just beating myself up about it. I shouldn't have let her stay there. I should have done more." That same day, Beauchamp came into the Delray Beach police department voluntarily to talk with investigators, and he wound up in federal custody. He has not been charged yet in relation to the children's deaths. Media attempts to contact Beauchamp for comment were not successful. Three other children who lived in the same home as Brown and Beauchamp are now safe and in the custody of the Florida Department of Children and Families, according to Guerriero.
In-Home Care!

!
Published: March 28, 2011 9:42 AM
SACRAMENTO, CA (WCJB)
– A California woman who was convicted of killing her elderly tenants and burying them in the backyard of her boarding house died Sunday in prison, authorities said. She was 82. Dorothea Puente ran a boarding house for elderly and disabled residents out of a rented two-story Victorian. She was known to give her tenants gifts and home-cooked meals. But authorities said she was in fact drugging them and stealing their money. She was sent to prison for three years on those charges in the early 1980s, but reopened the boarding house after her release.
Police began investigating her again in 1988 after a social worker told them she suspected something was wrong at the home. The social worker, Judy Moise, had referred Alvaro Montoya, a 51-year-old mentally disabled homeless man, to the boarding house. Moise filed a missing persons report with Sacramento police when Montoya disappeared after a few months. Days later, investigators began unearthing bodies in Puente's backyard. Puente, however, escaped to Los Angeles during the digging. She was spotted in a bar there and arrested a few days later. Authorities would eventually find seven bodies in her backyard.
Puente was convicted in 1993 of three murders — the jury did not reach verdicts on six other murder counts. She was given two life sentences and a concurrent 15-year-to-life sentence. Puente died at around 10:15 a.m. Sunday of natural causes at the Central California Women's Facility in Chowchilla, State Department of Corrections spokeswoman Terry Thornton said.
---
Reader Pageviews by Country
---
From: 2011 Sep 8 17:00 – 2011 Sep 15 16:00
---
United States
•» 2,858
United Kingdom
•» 54
Germany
•» 37
Netherlands
•» 32
France
•» 30
Canada
•» 16
Italy
•» 14
Brazil
•» 13
Japan
•» 11
Israel
•» 10
---
«•
Thank you for visiting Corrupt Justice™. Enjoy our Free Movie Intermission! Don't forget to Bookmark Us & Tell A Friend! We're Global!
•»
---
Movie Intermission!
State of Georgia
V.
Justin Ross Harris
2nd Degree Murder (V.3)!
---
Description: Brunswick, Ga. --
The Justin Ross Harris murder case, Judge Mary Staley Clark, presiding. Harris is charged with murder in the death of his 22-month-old son, Cooper, by leaving him in his SUV for hours on a hot June day in 2014.
---
---