↓↓↓↓↓↓↓↓↓ Blog Post Starts Below ↓↓↓↓↓↓↓↓↓
---
Click on Banner to Sell Your Home(s)!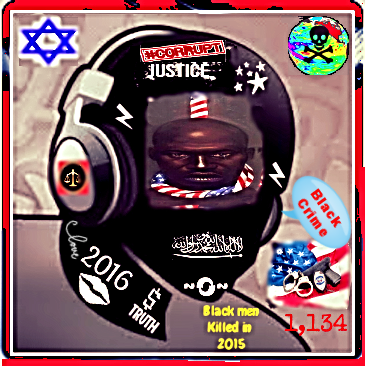 ---
---
"Cops have already killed 550 people in 2015," prompting the response, "If they're black, it doesn't count."
-- December 2015 texts discovered on the phones of Santa Clara Sheriff Deputies.
Top News Stories!
Grim Sleeper!
Posted: May 5, 2016
Los Angeles, CA
-- Grim Sleeper is the nickname for convicted serial killer Lonnie David Franklin Jr., responsible for at least ten murders and one attempted murder in Los Angeles, California.
August 10, 2011
Los Angeles, CA
-- Los Angeles police detectives have significantly widened the number of cases they are reviewing as they search for more victims of the Grim Sleeper serial killer. LAPD detectives are now looking at 230 missing persons cases and unsolved killings going back to the mid-1970s, seeing whether there are any links to Grim Sleeper suspect Lonnie David Franklin Jr., who has been charged in 10 killings. Officials said they are not sure how many cases might ultimately be linked but that they considered it important to cast the largest net possible. The bid to expand reviewable cases, whose number recently stood at 60, began three months ago as LAPD robbery-homicide detectives sought to include cases in South Los Angeles dating to May 1976, when Franklin got out of the Army.
The previous effort was concentrated from the early 1980s until Franklin's arrest in July 2010. During that time Franklin worked in the LAPD's motor pool and with the Los Angeles City Department of Sanitation. The sources stressed it would be a slow process to pull the records and remaining evidence from archives and that it was likely that many cases might never be linked. Nonetheless, they said it could provide some answers to families about the fate of their loved ones. "There's no telling what we will find," said one source, who asked not to be named citing the ongoing criminal case. The development comes as the LAPD is planning to re-release images of 51 women found in July 2010 among a cache of about 1,000 photographs and hundreds of hours of home video during a search of Franklin's South Los Angeles home. The LAPD originally released images of 180 unidentified women last December in hopes that those in the pictures, or their families, would contact police. Most let investigators know they were OK.
Franklin, 57, has been charged with murder in the slayings of Debra Jackson, 29; Henrietta Wright, 35; Bernita Sparks, age unknown; Mary Lowe, 26; Lachrica Jefferson, 22; Barbara Ware, 23; Alicia Alexander, 18; Princess Berthomieux, 15; Valerie McCorvey, 35; and Janecia Peters, 25.
Franklin, who has pleaded not guilty, is also charged with one count of attempted murder, apparently stemming from the 1988 shooting of a woman who police have said is the only Grim Sleeper victim known to have survived. On Monday, prosecutors announced they would seek the death penalty against Franklin. Franklin's attorney has asked Superior Court Judge Patricia Schnegg to approve appointment of a second defense attorney because of the possibility of the death penalty in the case.
No Priors!
Updated: Wednesday, 10 Aug 2011, 10:26 AM PDT
Published : Wednesday, 09 Aug 2011
Police arrested a 52-year-old Redlands man for allegedly kidnapping and molesting a 4-year girl found naked in his apartment. The girl was playing outside her family's apartment at the Los Arboles complex on the 900 block of Pine Avenue on Monday when she went missing sometime before 7:30 p.m., said Redlands police spokesman Carl Baker. Her father went looking for his daughter and found her undressed, yelling and banging on a neighbor's window, Baker said. The father went inside the apartment, rescued her from a naked man inside and took her home calling police, authorities said. When police arrived, a crowd of neighbors had gathered outside the suspect's apartment, where he had locked himself inside and refused to come out, Baker said. After 30 minutes, officers arrested Terence Giberson on charges of child molestation and kidnapping. He was treated at Redlands Community Hospital for cuts on his arms from a possible suicide attempt, but the injuries were not life-threatening, Baker said. Giberson, who police said has no prior criminal record, is being held at West Valley Detention Center on $500,000 bail.
Judicial Beatdown!
Updated: Wednesday, 09 Aug 2011, 01:47 PM PDT
Published : Wednesday, 03 Aug 2011, 10:13 PM MDT
SOCORRO, N.M. (WCJB)
- A former New Mexico district court judge, disgraced after a high profile DWI case, is in the hospital fighting for his life. Police say he was attacked in his Socorro, N.M. law office just after 7 p.m. Friday night. They're still searching for whoever is responsible, and are calling the case an aggravated battery. Police add the former judge has very severe injuries.
Residents who work near the law office on the corner of California and Wal streets told media sources they heard what sounded like a loud car crash just before police arrived. When they got there, investigators dispatched emergency crews and Fitch was taken to a Socorro hospital and then transferred to UNM Hospital in Albuquerque. His condition is not being released, but a NM State Police official said it was still touch and go Saturday evening. That morning investigators combed the scene of the crime where stains marked the walls and evidence markers dotted the floor.
"This is a nice, calm town, and you can walk safely on the streets at night," said resident Jose Gonzalez. "Now I'm going to think about it." Gonzalez and others say they are on edge, especially because whoever is responsible for the attack has yet to be caught. "We are conducting interviews and following leads that we do have in this investigation," said NM State Police Sergeant Troy Weisler. "All that we would ask is if the public does have any information in this case to contact the State Police office in Albuquerque." Fitch was the chief judge of the 7th Judicial District and served in Socorro until 2005. He resigned from the bench in February of 2005 after a high profile DWI crash. He drove his county owned van into a ditch in Santa Fe. Police found a bottle of vodka inside and the judge blew twice the legal limit when he was arrested. Fitch is in his late sixties.
Cold Case Heats & Catches Up!
Updated: Wednesday, 09 Aug 2011, 01:47 PM PDT Published : Wednesday, 03 Aug 2011, 10:13 PM MDT
PLEASANTON, Calif.

- A 43-year-old man with an extensive criminal history has been arrested for the 1984 stabbing death of 14-year-old Tina Faelz, who was killed while walking home from school in the suburbs east of Oakland.
In 1984 Tina Faelz was walking home from school when she was attacked and stabbed several times causing her death and now Steven John Carlson has been arrested in connection to the twenty seven year murder case. According to Pleasanton California police a recent DNA match led them to Steven John Carlson. Now the suspect who was sixteen at the time of the murder went to the same school as Tina Faelz. Steven John Carlson is no saint as he was convicted of sexual assault on a child and would later be convicted with assault with a weapon. Due to the age of Steven John Carlson at the time of the murder he will first appear in a juvenile court before being sent to an adult court to face charges in the Tina Faelz murder.
Faelz disappeared on April 5, 1984, while walking home from Foothill High School in Pleasanton, Calif. She was found stabbed to death in a drainage area late that afternoon, police said. The area is located east of the high school campus, and at that time it was undeveloped and was frequently used by students walking to and from school, police said. Pleasanton police said that when Faelz's body was discovered, they conducted exhaustive crime-scene processing and interviewed classmates, friends, school faculty and nearby residents, reports the station. Officers searched the area but didn't find a suspect or a murder weapon, police said. In the 27 years since the murder, police kept the case open and investigated any tips or new information that emerged, but it remained unsolved. In late 2007 they again reviewed the physical evidence that was collected in 1984, taking into consideration scientific analyses that might not have been available at the time of the murder. Items were submitted to two different laboratories for evaluation and examination. Last October, the FBI crime lab in Quantico, Va., provided information to Pleasanton police that led to the suspect's identification.
---
The Monster in Men! Part II
---
Name, Rank, Serial Killer!
Air Date: August 2, 2011 7:45 PM; Posted: August 12, 2011
On February 7, 2010, Williams was interrogated at Ottawa Police Service headquarters by Detective Sergeant Jim Smyth, a member of the Ontario Provincial Police's Behavioural Sciences Unit. The interview started at 3 p.m. and by 7:45 p.m. he was describing his crimes. The interrogation lasted approximately ten hours. Excerpts of the confession were shown in court at Williams' sentencing hearing on October 20, 2010. In the confession, Williams gave details of his crimes, including the sexual assaults in Tweed and 82 break-ins and thefts. Some of them occurred in Ottawa homes within walking distance of his Orleans, Ontario home where he lived with his wife. Other break-ins and thefts occurred in Belleville, and in Tweed, where the couple had a cottage since 2004.
On October 18, 2010 Williams pleaded guilty to all charges. On the first day of Williams' trial and guilty plea, details emerged of other sexual assaults he committed, including that of a new mother who was wakened with a blow to the head while she and her baby were asleep in her house. The first day of trial revealed that Williams also had pedophiliac tendencies, stealing underwear of girls as young as nine years old. He made 82 fetish-related home invasions and attempted break-ins between September 2007 and November 2009 Ontario Superior Court Justice Robert F. Scott sentenced Williams on October 22, 2010, to two concurrent terms of life in prison with no chance of parole for 25 years.
Death Recommended!
August 10, 2011
Jurors in Cleveland, Ohio, recommended that convicted serial killer Anthony Sowell be sentenced to death on Wednesday. Jury selection began in June for Sowell's trial in Cuyahoga County, Ohio. Sowell pleaded not guilty by reason of insanity. Jurors on July 22 convicted Sowell of 11 counts of aggravated murder and more than 70 other charges, including abusing corpses and kidnapping. The convictions ended a saga that began in October 2009 with the discovery of the first two victims' remains inside Sowell's home in Cleveland. Prosecutors were seeking the death penalty and the 12-person jury voted unanimously to recommend a death sentence be imposed for each of the slayings. Sowell's lawyers asked for life in prison, but parole was not an option because Sowell is classified as a "sexually violent predator." In 2009, police found the bodies of 11 women at Sowell's Cleveland home -- all of them strangled to death. He eventually was accused of killing the 11 women ranging in age from 25 to 52. During his trial, Sowell maintained a candid banter with members of his defense team as he recounted claims of childhood abuse -- both physical and sexual. During the penalty phase of his trial, Sowell said he was "sorry." He did not elaborate on the crimes for which he was convicted. As part of the sentencing phase, and in addition to testimony from prosecution and defense witnesses, Sowell was able to make a statement on his own behalf without being under oath or facing cross-examination from prosecutors. "I know that may not sound like much. But I truly am sorry from the bottom of my heart." Sowell said his childhood "was like a war," with his mother and grandmother constantly arguing, yelling and "whopping" the children. He said the lack of nurturing in his home made him unable to stand physical contact or any signs of affection. Sowell said he sought an escape and joined the Marines. He said he married and the couple had a daughter, but that his wife "was touchy-feely" and he never got used to the physical contact. Eventually their relationship dissolved and in 1985, Sowell began a 15-year sentence for attempted rape. After his release from jail, Sowell said, his health began to fail. Sowell said in 2007, he suffered a major heart attack and began hearing voices. "I don't know what happened, it's not typical of me," Sowell had said. "I can't explain it and I know it's not a lot, but it's all I can give." Cuyahoga County Judge Dick Ambrose read the recommendations in court Wednesday. The judge, who will deliver his ruling at 9 a.m. Friday, can overrule those recommendations and impose a life sentence. There was applause in the courtroom after the sentencing recommendations were read.
Pure Life Deserved!
Aug. 10, 2011
"If the world knew what I was doing, they would hang me from the highest tree."

-- 2005 entry from one of Warren Jeffs's personal journals.
The niece of polygamist religious leader Warren Jeffs said today that she is pleased that her testimony about how her uncle molested her helped send him to prison for life. "I feel a lot stronger now that I've put the man that needed to be put in prison in prison," Jerusha Jeffs told ABC News. Jerusha's testimony against her uncle revealed for the first time that she too was sexually assaulted by Jeffs, the leader of a radical polygamist sect of Mormonism known as the Fundamentalist Church of Jesus Christ of the Latter Day Saints (FLDS).
August 9, 2011
August 31, 2006 - File Photo:
After his arrest, Polygamist Warren Jeffs is flanked by Las Vegas Metro Police SWAT officers during an extradition hearing at the Clark County Regional Justice Center in Las Vegas, Nevada.
Polygamist sect leader Warren Jeffs was sentenced to life in a Texas prison on Tuesday following his conviction on charges that he sexually assaulted two young girls he claimed as "brides." Jeffs was sentenced to life in prison for his assault on the 12-year-old. He received a 20-year sentence for the assault on the 15-year-old. The two sentences are to be served consecutively. The sentencing at state district court in San Angelo brings to a conclusion an often bizarre trial that pitted a self-proclaimed religious prophet against state prosecutors seeking to expose Mr. Jeffs as a pedophile. After the sentence was announced, Prosecutor Eric Nichols said Jeffs had "corrupted and perverted" his position of authority and the religious convictions of his own community to victimize women and children "to satisfy his own appetites and desires." Prosecutors charged that the 55-year-old sect leader sexually assaulted two girls, ages 12 and 15, by arranging illegal marriages under the guise of his religious beliefs. They presented a DNA report that showed that Jeffs had fathered a child with the 15 year old. Prosecutors also played an audio recording of Jeffs allegedly engaging in sexual intercourse with the 12-year-old. The recording was seized when Jeffs was arrested in 2006. Jeffs is believed to have 78 wives, 24 of them under age 17, according to prosecutors. Rather than focus on Jeffs's multiple marriages, prosecutors with the Texas Attorney General's Office presented a case based on alleged violations of the laws of consent in Texas. Twelve- and 15-year-old girls are not old enough to consent to engage in sexual activities. Under Texas law, any sexual activity between an adult and an under-17-year-old is a sexual assault even if the minor is a willing participant. The same activity with an under-14-year-old is aggravated sexual assault punishable by up to life in prison. During the penalty phase of the case, prosecutors played an audio tape of Jeffs allegedly preparing five other young girls to have sex with him. He encouraged his "child brides" to set aside all their inhibitions. Prosecutors also showed jurors a page from one of Jeffs's personal journals. The 2005 entry says: "If the world knew what I was doing, they would hang me from the highest tree." Jeffs is the leader of the Fundamentalist Church of Jesus Christ of Latter-day Saints (FLDS). Jeffs became leader of the FLDS upon the death of his father in 2002. The sect is unaffiliated with the mainstream Church of Jesus Christ of Latter-day Saints, also known as the Mormon church. An estimated 10,000 FLDS followers live in communities in Utah, Arizona, and Texas. They believe polygamy is a means to gain divine acceptance. Jeffs claimed the prosecution was a form of persecution targeting his religious beliefs. Prior to the trial he fired seven lawyers, and ultimately tried to represent himself. Trial observers said he often paused for long periods of silence before resuming. At one point, rather than present a closing statement, he stood motionless and silent before the jury. Jeffs boycotted most of the penalty phase of his trial. He was represented by stand-by counsel, appointed by Judge Barbara Walther. The case against Jeffs stemmed from documents recovered in an April 2008 raid on the FDLS compound near Eldorado, Texas. Prosecutors also introduced evidence seized from a vehicle when Jeffs was arrested as a fugitive in 2006. At one point he was listed on the FBI's Top Ten Wanted list. After his arrest, Jeffs stood trial and was convicted in Utah for his role in allegedly arranging marriages among his followers. He was found guilty, but the conviction was overturned on appeal. In addition to Jeffs, seven other elder members of the FLDS sect have been convicted in Texas trials or pleaded guilty. They have received sentences ranging from six to 75 years. Four more FLDS members are awaiting trial.
Objection!
August 1, 2011
Ohio Madman!
Updated: August 9, 2011 - 3:00 PM PDT
A gunman who killed seven people during a rampage through his Ohio neighborhood cornered one of his victims, ordered the family sheltering him out and shot him dead, police said. The shooting began just before 11am on Sunday. Michael Hance, 51, killed his girlfriend's 11-year-old nephew in the basement of a house in Copley, Ohio, after stalking six other people in a dispute over a home, neighbors said. Hance was described as 'unpleasant' and 'disliked'.
The 51-year-old had grown angry over residents' comments about the state of the property he lived in with is girlfriend, Becky. The dispute apparently dated back to the deaths of Ms Dieter's parents two years ago, neighbors said. Her brother Craig wanted to sell the house, but instead Hance and Ms Dieter moved in. Carol Eshleman said Hance had been asked to clean up his property by another resident, Gudrun 'Gerdie' Johnson, around a month ago, but had thrown her off his property. Mrs. Johnson, 64, was killed in the attack, along with her husband Russell, 67. Their 44-year-old son Bryan Johnson and his daughter Autumn, 16, were also shot dead.
Ms. Becky Dieter, Hance's long-time girlfriend, was also shot but survived and remains in hospital. Becky Dieter's brother Craig, and his 11-year-old son, Scott, and an unidentified girl who was shot in a parked car with Autumn were the other victims. Gilbert Elie, who lives opposite the Johnsons' home, said he heard gunshots and cries for help as he was about to leave for church. He described finding victims in the driveway of the home, near the garage and in a vehicle which had its windows blown out. A third woman - thought to be Becky Dieter - came out of the house and tried to talk to him, but their conversation was ended abruptly when a man followed her out of the house and shot her. Mr. Elie, 76, said: 'She was talking to me, and he come up behind her and shot her, so I figured, maybe I'm next.' He hid until he could see the gunman had gone. Police arrived on the scene, and Mr Elie said he heard a second round of shots coming from behind the houses. That, according to police, would have been Hance shooting Bryan Johnson at a different house after chasing him down a grassy alley. Scott Dieter was shot in the basement of a third house where he had apparently sought refuge after fleeing through a swamp to get away from the gunman. Hance himself was then killed in a gunfight with police outside that home, authorities said.
Stephen McDaniel!
Updated: August 9, 2011 - Posted: August 3, 2011
Lauren Giddings' neighbor and Mercer law school classmate Stephen McDaniel has been charged with felony murder in her death, her father Bill Giddings said late Tuesday. Macon Police scheduled a press conference for Wednesday at 2 p.m. to update the case. McDaniel, 25, was already in jail on two burglary charges filed less than a day after Giddings' torso was found near her Macon apartment. She was last seen alive on Saturday June 25 and a friend reported her missing to police very early on June 30. Police searched around her Georgia Avenue apartment after sunrise and found her body in the trash.
Full Stephen McDaniel interview June 30, 2011
Lauren Giddings was 27 years old. She had just graduated from Mercer University's law school and was studying for the bar exam. Giddings' father told media sources he was informed around 10 p.m. Tuesday in a brief phone call from Bibb County District Attorney Greg Winters that authorities were serving a warrant for McDaniel on a murder charge. In a telephone interview from his Maryland home, Bill Giddings said word of the murder charge was a relief to some extent. "We don't feel it's an ending," he said. "It sort of does help answer a lot of questions and some doubt." But he said many questions remain unanswered, including the location of missing body parts. Giddings said he hoped McDaniel might want to help with that information now that he's been charged.
Earlier Tuesday, Lauren Giddings' sister Kaitlyn Wheeler told media sources that two relatives were in Macon searching for more of Lauren's remains with the help of a search-and-rescue dog owned by Fred Golba. His website describes him as a search-and-rescue technician and says he has assisted at disaster scenes and in criminal investigations and the missing-person case of Natalee Holloway. Late Tuesday night, Kaitlyn Wheeler wrote via e-mail (to local media sources):
"I think I can speak for all of our family and friends when I say we will all sleep a bit easier tonight! I personally think this is a big step in the right direction. I also would like to say that my heart goes out to the McDaniel family tonight and I will be praying for them."
The Bibb County Sheriff's Chief Deputy, David Davis, said McDaniel was served in jail with the murder charge between 9:30 and 10 p.m The murder charge was filed hours after Police Chief Mike Burns and the district attorney met to review the investigation, with just two days until McDaniel's scheduled bond hearing on burglary charges. Davis said McDaniel would continue to be kept isolated from other inmates. The Bibb County jail holds more than 900 inmates. Authorities have said McDaniel first came to their attention through television interviews he gave on the day Giddings' body was found. Tuesday morning, Giddings' father told media sources that investigators were leaning toward McDaniel as a suspect and that police had no other persons of interest in the case, despite their statements to the contrary. Bill Giddings said Macon police had gotten some results back from the FBI on evidence collected in the investigation of his daughter's death, and that it "shows promise." Macon police have said they sent more than 200 pieces of evidence to the FBI crime lab in Quantico, Va. for analysis. They searched McDaniel's apartment at least three times. As weeks went by without an arrest, police had to address rumors that a serial killer was on the loose in Macon and that other victims had been found. At a news conference last week, Chief Burns said: "We're not hiding any bodies. We don't have a serial killer running loose...It's all rumors." Last week, investigators released Giddings' body to her family. Bill Giddings said he received the news of the murder charge on the night he picked out a burial plot for his daughter.
"Ether Man"
Updated: Wednesday, 03 Aug 2011, 10:13 PM MDT Published : Wednesday, 03 Aug 2011, 10:13 PM MDT
Robert Bruce is charged with rape in 3 states
ALBUQUERQUE, NM
(WCJB) - The rape suspect known as the "Ether Man" [was convicted by] a Colorado jury [...] of attempted murder, but that's only the beginning. [He faces 84 years in prison based upon the conviction.] Robert Bruce is wanted in three states for more than a dozen rapes, but it is here in New Mexico where police said he committed most of his crimes. We have learned he may not face justice in New Mexico for a very long time. [Now that] the Colorado attempted murder trial is over[.] Bruce will face another jury in Colorado for a rape there. He's also charged for a rape in Austin, Texas as well as [Eleven (11) rapes] in Albuquerque[,] [New Mexico]. Bruce's rape trial in Colorado is set for October, after that Texas and New Mexico will have to decide where he goes next.
Bruce was pegged as the Ether Man after being arrested in Pueblo in a peeping tom case. Investigators said he then tried to bomb the home of the police officer who was set to testify against him in the case. That's what he's [been convicted for at the current] trial [...]. Bruce's DNA was found on the propane tank bomb. That DNA matched the DNA in 11 rape test kits at APD's forensic lab from attacks that occurred throughout the 1990s. District Attorney Kari Brandenburg said more work needs to be done on the case. "DNA back in 1992 was different than it is today, so there probably needs to be an incredible amount of DNA work just to make sure that everything is consistent," said Brandenburg. A jury indicted all 11 rapes in Albuquerque under "John Doe" back when police didn't know who the rapist was. That was to make sure the statute of limitations didn't run on the rapes before charges were brought. Now the state needs to go back and test all the samples to make sure the DNA in every case is a match to Bruce, which they believe they will be. "Our state labs are backed up," said Brandenburg. She said her office will not fight it if Texas wants to try Bruce first. [Media sources] asked if she thought Bruce will ever face justice in New Mexico, especially if he is convicted in both Colorado and Texas first, and gets hefty jail times in those states. "The victims will also have input on that on how important it is for them to have closure," said Brandenburg, "And I think the people of Bernalillo County deserve to have some closure." Brandenburg said convictions could make a big difference in a New Mexico case. "If he comes back to New Mexico and he's been convicted in Colorado and he's been convicted in Texas he is less likely to testify," said Brandenburg. "Or if he does testify there is a chance we can get those convictions in, so there's pros and cons." One of Bruce's victim's told [media sources that] she wants to see Bruce tried and convicted in New Mexico.
Competent!
August 4, 2011
New York (WCJB)
-- A New York man accused of drugging, smothering and dismembering an 8-year-old Brooklyn boy has been deemed mentally competent to stand trial, attorneys revealed in court Thursday. Prosecutors say Levi Aron abducted the boy, Leiby Kletzky, from his Brooklyn neighborhood on July 11. The accused then took Leiby to his apartment and killed him, they contend. Aron pleaded not guilty Thursday in a Brooklyn courtroom. Aron did not enter a plea at his arraignment last month, and he was under a suicide watch. A mental evaluation that his attorneys asked be conducted on their client was revealed in court Thursday. Kings County District Attorney Charles Hynes applauded the decision. "Now that Mr. Aron has been found fit to proceed we will move forward expeditiously to bring his case to trial. I want to reaffirm that this case will go to trial and that there are absolutely no circumstances which would lead me to accept a plea bargain," Hynes said.
New York City's chief medical examiner said that Leiby died after being drugged and then smothered. The autopsy results for Leiby listed a cocktail of four prescription and over-the-counter drugs in the boy's system: cyclobenzaprine, a muscle relaxant; quetiapine, an antipsychotic drug; hydrocodone, a pain medication; and acetaminophen, the drug found in Tylenol, according to the medical examiner's office. Leiby disappeared while walking home alone from summer day camp. Police located human remains in Aron's freezer during a search of the Brooklyn neighborhood as well as in a trash bin. Both Aron and Leiby are members of the borough's close-knit Orthodox Jewish community, although police say it doesn't appear that they knew each other. "Everybody says, 'We're not going to talk about it,' but how can you not talk about it? How can you not talk about a tragedy that has affected every single family," Assemblyman Dov Hikind told media sources. Authorities have detailed some of the evidence they allege links Aron to the kidnapping and killing -- including extensive video footage that shows Leiby talking to a man and following him to a brown car authorities later traced to Aron. Detectives later concluded that Aron was also the man they saw in the video footage. New York Police Commissioner Ray Kelly said last month that Aron told authorities he was sorry for the trouble he has caused. Statements made by the suspect indicated that he kidnapped Leiby and, as the neighborhood search for the boy intensified, he panicked and killed him, Kelly said. Aron's attorney at the time of his initial arraignment said he hears voices and hallucinates. "He's been hearing voices for quite some time," his first attorney told reporters last month, adding that Aron tries to silence the voices by listening to music. "He listens to it with earphones and he listens to it very loud, and that helps him quell some of his voices." the attorney has since resigned from the case. "I have sincerest concerns about the defendant's mental state and his cognitive abilities," said the attorney who is now representing Aron. "His mental capacity is a question for the doctors," Hynes said. The commissioner called the case "heartbreaking." "Obviously, in this business you see a lot of violence, but there's usually some sort of irrational twisted logic that's given to why a violent event took place," Kelly said. "Here, I mean, it's just, it defies all logic and I think that's what's really so, so terribly disturbing about this case. There's absolutely no reason. There's nothing more innocent than an 8-year-old child." On the day he disappeared, Leiby was supposed to meet his parents after walking seven blocks from day camp, but he became lost and asked the suspect for directions, Kelly said. Surveillance video showed Aron entering a dentist's office while Leiby waited for him across the street for seven minutes, Kelly said. Aron claims he took Leiby to a wedding in Monsey, New York, and then brought him back, Kelly said. Police said Aron went to the wedding, but they have not been able to confirm that Leiby went with him, as no one has said they saw him. According to Kelly, police showed up at Aron's third-floor attic apartment at 2:40 a.m. July 13 and asked him about Leiby's whereabouts. The suspect pointed them to the kitchen, where blood was visible on the freezer handle. Inside the refrigerator was a cutting board with three blood-spattered carving knives, Kelly said. Remains were found in Aron's freezer and in a trash bin more than two miles away, wrapped in a black plastic garbage bag inside a suitcase, Kelly said. Aron was a clerk at a maintenance supply company, authorities said. His only known criminal summons was for urinating in public last year.
See:
The Monster in Men!
---
From: 2011 Jul 31 20:00 – 2011 Aug 7 19:00
---
United States
•» 3,370
Canada
•» 74
Germany
•» 69
United Kingdom
•» 57
Netherlands
•» 36
France
•» 24
Philippines
•» 24
India
•» 20
Poland
•» 20
Russia
•» 14
---
---
«•
Thank you for visiting Corrupt Justice™. Enjoy our Free Movie Intermission! Don't forget to Bookmark Us & Tell A Friend! We're Global!
•»
---
Movie Intermission!
Hulk Hogan v. Gawker
---
Description: Florida –
Hulk Hogan (born Terry Bollea), a professional wrestler known back in the day as "a real American hero," is pursuing a substantial amount of damages for Gawker's decision in Oct. 2012 to post a short excerpt of a 30-minute sex tape alongside an essay by A.J. Daulerio that muses about how "we love to watch famous people have sex."
---
---