↓↓↓↓↓↓↓↓↓ Blog Post Starts Below ↓↓↓↓↓↓↓↓↓
---
Click on Banner to Sell Your Home(s)!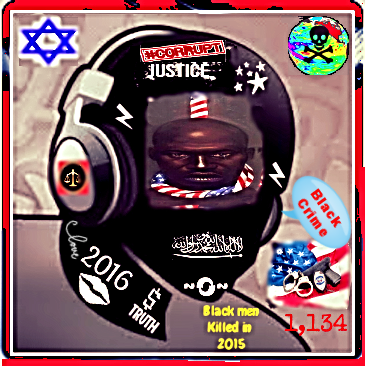 ---
---
"Cops have already killed 550 people in 2015," prompting the response, "If they're black, it doesn't count."
-- December 2015 texts discovered on the phones of Santa Clara Sheriff Deputies.
Top News Stories!
Chumlee!
Posted: April 4, 2016 4:01 PM PST ~ Updated: April 5, 2016 10:25 AM PST
Las Vegas, NV
-- Chumlee (
pictured above, center
) from "Pawn Stars" has been arrested for guns and drugs after police raided his home while investigating an alleged sexual assault. Chumlee was arrested last month after police raided his Las Vegas-area home and found 12 guns (eight unregistered) and a slew of drugs.
Las Vegas Metro PD says officers showed up at his home Wednesday afternoon with a search warrant in connection with a sexual assault case. We're told Chumlee is the suspect in that case. Our law enforcement sources tell us cops found marijuana, meth and at least 12 weapons during the search. Chumlee was taken into custody and booked for drug and weapon possession. We're told the sexual assault is still under investigation.
It has been three weeks since Chumlee of Pawn Stars fame was arrested on drug and weapons charges. Chumlee is awaiting his May 23 court date. He will face 20 felony charges related to drugs and weapons. The lawyer representing Pawn Stars reality TV personality "Chumlee" says he'll fight the felony weapon and drug charges. Chumlee has been freed from jail following his arrest.
K-Y Jelly!
Posted: Thursday, March 10, 2016 at 3:14 pm ~ Updated: Thursday, March 10, 2016 at 10:14 pm
Franklin, KY
-- An Officer Involved Shooting in Franklin County Resulted in a Deputy and Suspect Being Shot. On Thursday, March 10, 2016 at 3:14 pm Simpson County Deputy Sheriff Eddie Lawson responded to 104 Cherry Street in Franklin, Kentucky. He attempted to serve a warrant on Ben J. Wyatt III (28 of Franklin). The warrants were for Assault 4th Degree (domestic violence); Menacing; and Terrorist Threatening in the 3rd Degree. Wyatt was also suspected to be at that residence. Upon arrival, Deputy Lawson approached Wyatt, who was outside the residence in the driveway. Deputy Lawson recognized Wyatt and told him that he was under arrest. Wyatt immediately produced a handgun and began firing at Deputy Lawson striking him in the center of the pelvis and the right knee. Deputy Lawson returned fire striking Wyatt one time in the left upper arm. Wyatt fled the scene on foot running about three blocks where he hid in a field. At 1607 hours, Wyatt was located and arrested by KSP units without incident. Deputy Lawson was transported by Simpson County EMS to Skyline Medical Center in Nashville where he is in stable condition. Wyatt was transported by Simpson County EMS to the Medical Center in Franklin and has been transferred to the Medical Center in Bowling Green where he is in stable condition.
Texas Justice!
Posted: Wednesday, May 01, 2013 - Updated: 4:15 PM PDT, Monday, May 13, 2013
GALVESTON, TX
-- The start of the trial penalty phase for a Houston man found guilty of fatally shooting a 79-year-old bystander outside a Southeast Texas courthouse last March has been delayed by angry outbursts from the convicted killer.
Bartholomew Granger erupted in a Galveston courtroom Wednesday morning, screaming, "Where's the American justice for me!"
Granger was convicted Tuesday of capital murder. Evidence showed he opened fire on his daughter and her mother for testifying against him in a sexual assault trial. Minnie Ray Sebolt was caught in the gunfire and killed.
The Beaumont Enterprise reports Granger repeatedly used profanity in outbursts. He yelled his daughter "got what she deserved" and that she should be dead, "not the old lady."
Granger is facing the death penalty or life in prison without parole.
Posted: 01:37 p.m., Thursday, March 15, 2012 - Updated: 2:43 PM PDT, Thurs. March 15, 2012
The woman who police say was shot and run over with a truck by her father in front of a Texas courthouse had accused both her father and her uncle of sexually assaulting her, authorities told media sources today. Bartholomew Granger, 41 (
pictured left
) was scheduled to appear in a Beaumont, Texas, court Wednesday afternoon and his 20-year-old daughter was expected to continue her testimony against him that she began Tuesday in his sexual assault trial, police said. Granger, sitting in his truck, opened fire at the courthouse as his ex-wife, Claudia Jackson and daughter were about the enter the building, wounding both of them, police said. He then drove his truck over his daughter, according to police.
The shooting at the courthouse erupted at 11:21 a.m. Wednesday when Granger allegedly began firing from a truck in front of the Jefferson County Courthouse. Nine officers responded when the shooting started. "Beaumont police officers encountered him on the street, along with Jefferson County officers, and returned fire," said Deputy Chief Vena Stephens of the Jefferson County Sheriff's Office. "The subject then, after taking some rounds in front of the courthouse in his vehicle, wrecked his vehicle, got out of his vehicle and then ran into a building. After Granger's truck was disabled, he ran about one block to a construction business and took hostages inside the establishment. The hostages, however, refused "to be victims," said Beaumont Police Chief James Singletary at a press conference. The standoff at a construction business three blocks from the courthouse did not last long. Officials said the hostages actually helped to disarm Granger. "He had several wounds and he kind of started going down. And one of the individuals in there took him out, knocked him out of the chair and took the gun away from him," witness Kirby Gilfillian said. "They took the gun away from him and unlocked the door for the SWAT team." Singletary added, the hostages did "a great job and we want to thank them." The hostages' names have not been released. In addition to his daughter and ex-wife, Granger shot at two bystanders, killing 79-year-old Minnie Ray Seabolt, police said. His daughter, whose name is being withheld by media sources since she is the alleged victim of sexual assault, is hospitalized in critical condition with "numerous extensive injuries," according to Beaumont Police Department Officer Carol Riley. "She is still critical," Riley told media sources today. "She's still hanging in there." Granger's ex-wife and the second injured bystander have both been treated and released from the hospital. Granger suffered some gunshot wounds during the confrontation with law enforcement, according to Jefferson County Sheriff Mitch Woods. He has been released from the hospital and is in custody in the Jefferson County Jail. The suspected gunman's brother Lyndon Granger had been out on bond for sexually assaulting the same woman, but after the shooting, a judge revoked the bond Wednesday and issued a warrant for his arrest, Riley said. Granger was arrested in front of cameras during a news conference on Wednesday night. "I didn't do anything," Lyndon said as a sheriff's deputy handcuffed him and took him away. When asked if Bartholomew and Lyndon Granger were accused of sexually assaulting the same child, Riley responded, "Yes, the same child," and confirmed that the child was Bartholomew Granger's 20-year-old daughter.
Bartholomew Granger has been charged with one count of murder and his bond for the aggravated sexual assault charge was revoked. He is expected to be arraigned on murder and attempted murder charges, but no court date has been set. He was being held on $4 million bond as of Thursday. Bartholomew Granger's attorney did not respond to requests for comment from media sources. In a separate civil case related to the criminal trial this week, Bartholomew sued the cities of Beaumont and Houston, their police departments and the two surrounding counties complaining of an "unprovoked brutal attack" against his family. A federal judge dismissed the civil suit in December. This is the second courthouse shooting over this past week. On March 7, a shooting outside the Tulsa County Courthouse in Oklahoma left one deputy and three others injured. A barefoot man went to the courthouse plaza and apparently began shooting randomly.
Posted: 01:37 p.m., Wednesday, March 14, 2012 - Updated: 12:14 PM PDT, Wed. March 14, 2012
Jefferson County, TX
-- A 41-year-old man has been arrested by Beaumont police after he allegedly killed two family members in a shooting at the Jefferson County courthouse in downtown Beaumont Wednesday, officials said. Officials said Bartholomew Granger (
pictured above, center
) was arrested Wednesday morning after he allegedly fatally shot two relatives about 11:20 a.m. at the Jefferson County Courthouse in the 1100 block of Pearl, officials said. Investigators said Granger killed two family members just prior to a court appearance for a sexual assault case. It was unclear how the victims were related to Granger. District Court Judge John Stevens said Granger had a scheduled court appearance today for sexual assault case. The child's mother, who has not been identified, testified and then court broke for a regular docket call. Stevens was in court at the time of the shooting. According to police, Granger was involved in the shooting about 11:20 a.m. at the county courthouse. He then drove away in a pickup truck and abandoned it outside of a building in the 1100 block of Neches. According to police, Granger was involved in the shooting about 11:20 a.m. at the county courthouse. He then drove away in a pickup truck and abandoned it outside of a building in the 1100 block of Neches. Police were able to evacuate the two people who were in the building at the time and surrounded it. They began speaking to Granger by telephone. Granger was taken into custody without further incident. The 41-year-old has a lengthy criminal history that includes convictions for possession of marijuana and unlawfully carrying a firearm.
Posted: 2:03 PM EDT, Wed. March 14, 2012 - Updated: 11:47 AM PDT, Wed. March 14, 2012
(
pictured above, center: A victim of the Jefferson County courthouse shooting is attended to by law enforcement.
)
Texas - (WCJB)
-- At least one person was killed and at least two others were injured in a shooting Wednesday at a Texas courthouse, a judge said. The shooting occurred outside a courthouse in Jefferson County, Texas, Judge Larry Gist said. Rod Carroll, a Jefferson County Sheriffs Department deputy, told media sources the shooting was part of a hostage situation at the courthouse. Beaumont Police Officer Doug Kibodeaux declined to identify the suspect, but told media sources that the gunman was going to court with his family this morning when he opened fire and shot several rounds. Kibodeaux could not say whether any of the victims were related to the suspect. Witnesses saw an elderly woman dead on the sidewalk in front of the courthouse, according to media sources. "There was a defendant on trial. It was break time, lunchtime, and he apparently shot three people, maybe four," according to the source. A county employee told media sources that the victims were visitors, not courthouse employees. A witness in the case against the suspect was one of those shot, the source said, who had left the courthouse for lunch and heard shots fired from a block away. The shooting reportedly occurred outside the courthouse, near the entrance. Deputies inside the courthouse who heard the gunfire rushed outside and fired at the suspect. The suspect was hit at least once and a deputy was also shot. The courthouse was evacuated after the shooting. The gunman has been taken into custody, but police have not yet disclosed his identity. This is the second courthouse shooting to happen in the past week. On March 7, a shooting outside the Tulsa County Courthouse in Oklahoma left one deputy and three others injured. A barefoot man went to the courthouse plaza and began shooting randomly.
"Another Nigger fried. No big deal."
-- April 16, 2011, Statement by New York City Police Officer Michael Daragjati, boasting of his false arrest of another African-American male.
Kravetz & Dougherty!
Posted: 6:05 PM EST, Sat March 10, 2012 - Updated 3:20 PM PST, Sat March 10, 2012
Olympia, WA (WCJB)

-- Authorities arrested Steven D. Kravetz, 34, a suspect who allegedly shot a female officer, stabbed a judge and fled a Washington state courthouse, said Undersheriff Rick Scott with the Grays Harbor County Sheriff's Department. Kravetz, 34 (

pictured above, right

) was arrested at his mother's home in Olympia without incident. Authorities also recovered a gun taken from the officer during the confrontation, Scott said. The mother called authorities to tell them where he was after hearing media reports about the incident, he said. "He attacked (the officer) with a sharp-edged instrument," he said. "The judge rushed to the aid of the officer and actually struck the suspect physically, knocking him off of the deputy." The suspect cut Superior Court Judge David Edwards in the neck. Deputy Polly Davin attempted to draw her weapon, but the suspect knocked her to the floor and took the weapon, officials said. The suspect fired twice, hitting the deputy once in the shoulder. Seattle media sources reported the man left the courthouse with the handgun. Scott said the man initially gave his name as Michael Thomas when the officer approached him Friday, shortly after noon inside the Grays Harbor County Courthouse in Montesano. However, authorities, later identified the suspect as Kravetz from a poster seeking the public's help in finding him Saturday. The poster said Kravetz could be with Roberta Dougherty (

pictured above, left

) whom media sources in the Seattle area identified as Kravetz's mother. Both the judge and the officer were treated and released from a hospital, authorities said.
Lead Justice!
Published: March 08, 2012 4:33 PM PST
OKLAHOMA CITY, OKLAHOMA (WCJB)

– Authorities were investigating Thursday whether the suspected gunman wounded in a shootout near a Tulsa courthouse was trying to commit "suicide by cop" when he drew fire from sheriff's deputies, and they confirmed his brother was shot and killed in 2005 by police officers seeking to question him about a murder. Investigators said they still didn't know exactly why Andrew Joseph Dennehy (

pictured left, all three photos

) fired a handgun into the air Wednesday afternoon in a crowded plaza outside Tulsa County District Court. Dennehy, a sheriff's deputy and a bystander were wounded in the shootout. Andrew Dennehy, 23, remained in critical condition Thursday at a Tulsa hospital, Willingham said. Police have said he is technically in custody but hasn't been formally charged with a crime.
(

Andrew Dennehy, pictured left

) Authorities identified the wounded deputy as David Fortenberry and the bystander who was shot as Ricardo Manuel, 28. Willingham said both had non-life threatening injuries, but their medical conditions weren't immediately known on Thursday. According to sheriff's office, Fortenberry was shot in both hands and arms. Dennehy's brother Brian Dennehy was shot and killed in August 2005 after investigators say he fired at an officer in the parking lot of a Tulsa apartment complex, Willingham said. Police said then that he was suspected in the beating death of his grandfather, Bernard Dennehy, in Oklahoma City. Tulsa police had received a request from Oklahoma City investigators for help in finding a homicide suspect who may have been in Tulsa. An officer found the vehicle of the suspect, identified as Brian Dennehy, and was approaching it when a man who was lying down in the back seat pointed a revolver and shot at the officer. The officer returned fire, hitting Brian Dennehy twice in the upper torso and once in the head. He died at the scene.

Posted: Mar 07, 2012 12:43 PM PST - Updated: Mar 07, 2012 4:04 PM PST

TULSA, Oklahoma

- A gunman opened fire on the plaza on the north side of the Tulsa County Courthouse Wednesday afternoon. Media sources have identified the suspect as Andrew Joseph Dennehy, 23, of Tulsa. Tulsa County Sheriff's deputies say Dennehy walked onto the plaza and started shooting a pistol into the air. Deputies on duty at the courthouse confronted the man and shot him.

One deputy was shot in the hand, another bystander was hit and went to the library for shelter. Deputies say it's not clear yet if the bystander was hit by a bullet fired by the gunman or other deputies. An employee of the library on the north side of the plaza took a series of photos of the incident and the gunman (

pictured below, center

).
Officials say an adult male was treated on the scene and transported in critical condition. Another adult male was transported to the hospital in serious condition.
Canadian Black Coke!
Posted: 02/25/2010 06:45:26 PM PST - Updated: 02/25/2010 08:33:00 PM PST SAN FRANCISCO, CA — A Canadian citizen arrested by San Mateo County sheriffs in a car carrying 18 kilos of cocaine and 148,000 ecstasy pills was sentenced to 8.5 years in prison Wednesday, an official said. Henoke Teclechaimanot flew from Vancouver, Canada, on May 20, 2008, to supervise a drug deal involving the pills and cocaine, said U.S. Attorney Joseph Russoniello. On May 21, he was a passenger in a rental car carrying the drugs when Sheriff's deputies pulled over the vehicle in San Mateo. In November, Teclechaimanot pleaded guilty to federal conspiracy to distribute ecstasy charges, Russienello said. A letter from his attorney, Nina Wilder, said apart from the one poor decision to get involved in the transaction, Teclechaimanot has had a law abiding life. It will also be impossible for the man's parents, who fled to Canada from war-torn Eritrea in order to give their children a better life, to visit their son in a U.S. prison because they can't afford it. "This case is a parent's worst nightmare" Wilder wrote. Teclechaimanot faces deportation to Canada after he has completed his sentence.
Vengeance is Wine!
Posted: Tuesday, February 7, 2012 - 15:56 PST
SACRAMENTO, CA

-- More than six years after a wine warehouse burned on Vallejo's Mare Island, cooking 4.5 million bottles of fine reds and whites in an inferno that rocked Napa vintners, the bon vivant, Mark Christian Anderson (

pictured left

) convicted of setting the blaze in a fit of revenge was sentenced to 27 years in prison. The blaze destroyed wine owned by 92 Napa Valley wineries and 43 collectors. Prosecutors said the ruined wines were worth well over $100 million, but an appraiser hired by the defense landed at $54.2 million. Anderson, who declined an opportunity to address the court, reacted little to the sentence, but his attorney was surprised by its severity. When Anderson pleaded guilty in November 2009 on the brink of trial, Lapham had recommended a sentence of 15 years, 8 months. However, Anderson soon sought to withdraw the plea, and by reviving his claim of innocence he lost credit he could have gained for accepting responsibility. He wrote florid memos to the court, likening his former attorney to a "Victorian costermonger." The judge spoke after Ted Hall, the owner of Long Meadow Ranch Winery in St. Helena, cried through his recounting of the harm caused by the Oct. 12, 2005, fire at the Wines Central warehouse. Hall said his business - like others - was left with nothing, not from the current vintage or from his library of past vintages. "We lost our history," Hall said. "We can't simply call up a factory and ask them to make us another vintage of 2001 Cabernet Sauvignon. It is gone forever. The fruit of our hands and our hearts is irretrievably gone, like a piece of fine art trashed by a barbarian sacking a city." As Hall noted, other wineries closed altogether, as did Wines Central. Although many victims had insurance, prosecutor Steven Lapham revealed for the first time today that Sterling Vineyards, the big wine producer in Calistoga, claimed an uninsured loss of $27 million. U.S. District Judge Lawrence Karlton admitted he was effectively handing a life sentence to Anderson, a former Sausalito civic commissioner who is 63. Anderson has complained of a litany of health problems, and during today's proceedings he lay on his left side on a court bench. But Karlton called the 19 counts against Anderson, including arson, a "grievous series of crimes." With the damage to the building and the other food products that burned inside, Judge Karlton ordered Anderson to pay his victims $70.3 million - an almost certainly symbolic order of restitution. His new lawyer said he would appeal Karlton's decision to hold Anderson to the plea deal and ask again for a jury trial. Karowski said he would also appeal the sentence. Anderson was arrested in March 2007. Although he has already served five years, he said, "he'll be dead long before he does 22 or 23 more years." Should the appeals fail, the sentencing will have closed a long and tangled saga that began when Anderson - a gourmand who led Sausalito's sister-city program and penned a local newspaper column as "Joe Sausalito" - opened a boutique wine storage firm more than a decade ago. He later rented space at Wines Central, a seemingly impenetrable, temperature-controlled fortress housed in a onetime submarine hangar. Authorities said Anderson turned on the well-heeled friends he had cultivated, selling 8,000 bottles of wine out the back door to fund his sumptuous lifestyle. Facing embezzlement charges in Marin County, money problems and eviction from the Vallejo warehouse, investigators say, he got angry and fired up a propane torch there. Outside court, Lapham, a wine lover himself, said, "He damaged so many lives. We tend to think of winery owners as being rich fat-cat types, but by and large the people storing wine at this facility were doing so because they didn't have their own storage. They were small, family wineries that couldn't afford these losses."
Gun Running!
Posted: May 13, 2011
Chicago, Ill -- A former west suburban police officer is accused of stealing guns collected during a weapons turn-in program. Daniel Ryan worked for the Clarendon Hills Police Department. He's charged with possession of a stolen firearm, theft and official misconduct. In February, the DuPage County State's Attorney's office says it got a tip that the weapons disappeared from the police department's evidence room. The FBI says it eventually traced the missing weapons back to Ryan. He turned himself in Friday morning and posted bond.
Mayor's Vice!
Posted: May 13, 2011
San Carlos Vice Mayor Andy Klein (pictured left) was arrested on suspicion of drunken driving, two days after the city's mayor died of a heart attack, authorities said today. Klein, 29, said he pulled his 2005 Mitsubishi Lancer over to the shoulder of northbound Interstate 280 to take a cell phone call at about 1:10 a.m. Thursday. A San Mateo County sheriff's deputy saw the car at the off-ramp to Edgewood Drive near Redwood City. Thinking Klein had car trouble or otherwise needed help, the deputy approached him, said sheriff's Lt. Ray Lunny. The vice mayor smelled of alcohol and appeared to be drunk, authorities said. The deputy called for California Highway Patrol officers to respond because they have jurisdiction for such matters on freeways. Klein said his blood-alcohol level had been measured in a breathalyzer test at 0.08 percent, the level at which a driver is considered drunk. He was taken to the county's First Chance drop-off center in San Carlos to sober up and was cited and released, said CHP Officer Art Montiel. Klein said he also had been administered a blood test, but the results are not yet available. He told the sheriff's deputy that he was returning from Ahmad's burial, according to Montiel. In an interview, however, Klein said he been driving from a friend's house. Klein has been on the council since 2009. In a statement, he said, "I am deeply saddened by the embarrassment that this may cause my family, friends and the city of San Carlos. I understand as a political figure that we must hold ourselves to a higher standard, and if I failed to live up to that standard I am truly sorry." However, the vice mayor said he did not believe his ability to drive had been impaired at the time he was arrested. Klein has a conviction in Montana for reckless driving without causing injury, records show. He also convictions in California for using a non-hands-free cell phone while driving and failing to appear in 2009, as well as failing to have his driver's license in his possession and failing to obey a traffic control device earlier this year, according to the Department of Motor Vehicles. His arrest came two days after Ahmad, 46, died of an apparent heart attack at his home. A public memorial was held Friday. The City Council will discuss whether to appoint an interim mayor May 23. Klein said he was interested in the job. "I believe I am still fit to be mayor, but will do whatever my colleagues decide is best," he said. Councilman Matt Grocott said he had concerns about Klein's ability to lead as a result of the incident. "When you put yourself in the public trust, you have to prove yourself," Grocott said. "If you're making policy decisions for the community, you also have to show that you make good policy decisions for yourself."
Liars Re-hired!
November 15, 2010
SAN JOSE, Calif. -- Two San Jose police officers who were fired earlier this year after allegedly trying to cover up a former officer's drunken driving have won their badges back, Corrupt Justice™ has learned. Sgt. Will Manion and Officer Patrick D'Arrigo were reinstated this week after a lengthy arbitration, their lawyer and police officials confirmed Thursday. The officers are expected to be back on the job Dec. 5, 2010. The two had been accused of failing to properly investigate an accident caused by former officer Sandra Woodall, who witnesses said was obviously drunk. On Thursday, the mother of a teenage girl injured in the accident expressed outrage that they would soon be "back on the street to cover up things again." "This is a sad day for all us when police choose not to do their job, lie, cheat and cover up things and are still allowed to keep their jobs,'' said the woman, who did not wish to be identified for fear of retribution. "It is hard to have any faith in the system." When there was no arrest or charges filed after the accident, the woman complained to the chief's office, touching off an investigation. This is the second high-profile case in San Jose in recent years involving officers accused of misusing their authority in a case involving someone they know. A San Jose police officer remains on administrative leave after he was criminally investigated, but ultimately not charged, for pretending to arrest a teenage boy who had sex with his teenage stepdaughter. In the Woodall case, acting Police Chief Chris Moore confirmed that former judge Nat Agliano upheld the department's allegations that Manion and D'Arrigo failed to properly investigate the crash. Agliano, Moore confirmed, just disagreed about the level of discipline. The former judge essentially transformed the officers' January termination to an 11-month suspension without pay. The chief said the officers would be returned to patrol duty. But he said that the case served as a cautionary tale for the whole department: "I believe this will serve as a one-off example to remind officers to base their decision-making on the facts of the case rather than who the individuals involved are,'' Moore said. The controversial decision comes after then-chief Rob Davis fired the officers following the March 25, 2008, accident in which Woodall -- then an investigator with the District Attorney's office -- smashed her speeding Cadillac Escalade into several cars. Police soon arrived, supervised by Manion. Witnesses said later that a belligerent and disoriented Woodall admitted she had been drinking and was just out of rehab. The officers reported that they noted no signs of intoxication and did not test her alcohol level. But two medical personnel on the scene believed she was drunk, and they told investigators they felt Manion had tried to disrupt their attempts to determine her level of sobriety and get her to the hospital. Later, at the hospital, D'Arrigo reportedly told the girl's mother it was too late to test Woodall for alcohol. Woodall has now left the District Attorney's office. Woodall's husband, Jason, was a San Jose police sergeant at the time of the accident; her father-in-law, Jack Woodall, a former lieutenant in the police department, is also a District Attorney's investigator. Woodall eventually was convicted of a drunken driving charge after the Santa Clara County District Attorney's office passed the DUI case to the state attorney general. Woodall pleaded guilty to driving under the influence causing injury and was sentenced to 45 days in jail. A week later, Manion and D'Arrigo were cleared by a grand jury of any criminal wrongdoing. An attorney who represents the two veteran officers, said Agliano had ruled that there was "no cover-up." "While he concluded that the failure to investigate and follow up might have been influenced by Sandra Woodall's identity, he explicitly and repeatedly found that the officers didn't act for self-gain or friendship,'' the attorney said. "They had no evil or sinister motives." The lawyer said the decision highlighted the officers' exemplary records of past service. Manion, for example, was widely thought of as a "rock star" cop -- a homicide detective so talented and charismatic that he was destined for a command staff position. The same attorney said said he believed that an embattled Davis inappropriately fired the officers due to public and political pressure inflamed by the media. "We had a chief who in many respects was in trouble, with the Hispanic community, with the Vietnamese community and in trouble in his own department,'' the lawyer said. "I don't think he had the foundation to say these guys may have screwed up, but they are good guys, great cops, and they shouldn't be fired." Davis could not be reached for comment.
Trooper gets jail for on-duty DUI!
September 28, 2010
CASTLE ROCK, CO

— A former state trooper from Colorado Springs will spend 10 days in jail after he pleaded guilty Monday to driving drunk while on duty. David Dolan (pictured left) also pleaded guilty in Douglas County District Court to prohibited use of a weapon and official misconduct in the March 22 incident on C-470. Judge Monica Gomez imposed the jail sentence on Dolan, who apologized for his actions and for any disgrace he brought upon the Colorado State Patrol. Dolan was arrested after police received reports of a State Patrol vehicle swerving. The 21-year veteran was in uniform and carrying a gun at the time of his arrest. According to a police report, Dolan's blood-alcohol content was 0.194 percent, more than twice the limit at which a driver is presumed impaired. He was fired June 2, said State Patrol spokesman Sgt. John Hahn.
---
Drunks, Police & Patrol Cars!
---
Undercover Drunk!
February 25, 2010
FORT WORTH, Texas

- An internal investigation has determined that a Fort Worth police officer was drinking on duty before crashing a city vehicle and killing a mother of two. The media cited documents filed with the Civil Service Commission over the December incident. The review found that Officer Jesus Cisneros (pictured below, center) drove to three bars and drank up to three beers in an unauthorized undercover detail before going off duty, drinking more and colliding with a vehicle driven by Sonia Baker.
The narcotics officer, charged with intoxication manslaughter, remains free on bail. Cisneros resigned Dec. 21, 2009. Police on Feb. 18 took the additional step of suspending him indefinitely so the allegations would be included in his civil service record. Cisneros' attorney did not immediately comment. The Baker family attorney Mike Frede says the actions of Cisneros were "sickening."
Drunk Patrol!
February 22, 2010
PHILADELPHIA, Pa.

— An off-duty Philadelphia police officer suspected of driving under the influence injured two state troopers and a tow-truck driver yesterday when his vehicle crashed into a state police car on a shoulder of I-95, authorities said. Officer Matthew Sharkey, 23, was detained on suspicion of DUI after the accident, which hurt Troopers Matthew Sheeran and Michael Sadowski, state police said. The agency is investigating the crash. Sheeran was in fair condition at Hahnemann University Hospital, according to a spokesman there. Sadowski was treated at Hahnemann for cuts and bruises and released. Sharkey also briefly received medical care there. The tow-truck driver was also treated at Hahnemann, but there was no word on his condition. The accident happened about 3:30 a.m., after the troopers had parked their cruiser behind an abandoned car on northbound I-95 near the Girard Avenue interchange, state police said. The tow-truck driver had pulled in front of the abandoned car and was underneath it, hooking it up, when Sharkey's car drove through warning flares and hit the back of the cruiser, authorities said. Sheeran was pinned between the cruiser and the abandoned car. Despite his cuts and bruises, the tow-truck driver crawled out from underneath and pulled the truck forward, freeing Sheeran. State police did not identify the tow-truck operator, saying only that he worked for the Philadelphia Parking Authority. Sharkey was tested for alcohol and drugs, but no results were immediately available. No charges had been filed, and the state police asked witnesses to call 215-560-6200. Sharkey joined the force in 2007 and has been assigned to the 17th Police District at 20th and Federal Streets in South Philadelphia.
---
June 10, 2010
MADISON, Wis. (WCJB) -- A Wisconsin police chief has been convicted of using a false name to obtain drugs. Town of Marion Police Chief Tracy Schwersenska pleaded no contest Thursday to misdemeanor forgery. Waushara County Circuit Judge William M. McMonigal sentenced her to six months in jail but stayed the sentence, ordering her to serve a year on probation and undergo mental health and substance abuse assessments. According to the criminal complaint, a Wautoma gas station employee noticed Schwersenska came into the station in October and wrote the name Sheila Shultis in the ephedrine log, a book ephedrine purchasers must sign. The employee told investigators Schwersenska visited the store several times a week and goes through

15 boxes of ephedrine per month

. Schwersenska attorney didn't immediately return a message Thursday.

Note:

ephedrine is used to manufacture Methamphetamine!

March 18, 2010

"Attention, Walmart customers: All black people, leave the store now."
-- March 18, 2010 Wal-Mart Announcement to Black Customers
WASHINGTON TOWNSHIP, N.J.

(AP) -- A Walmart store announcement ordering black people to leave brought chagrin against the company, which has built a fragile trust among minority communities. A male voice came over the public-address system Sunday evening at a store in Washington Township, in southern New Jersey, and calmly announced: "Attention, Walmart customers: All black people, leave the store now." This news comes on the heels of recently discovered evidence that Wal-Mart, which operates a check cashing service for customers, refuses to accept or cash checks tendered by Blacks. The matter is being submitted to the United States Department of Justice, Civil rights Division, for commencement of an action challenging discriminatory check-cashing policy for African-American customers. Previously, a Staples store in Virginia refused to accept an African-American customer's out-of-state check while accepting white customers' out-of-state checks. The Court of Appeals for Fourth Circuit reversed the federal district court's summary judgment against the plaintiff in this civil rights claim brought under 42 USC 1981. Staples negotiated a settlement of $50,000 with the plaintiff after Fourth Circuit's decision. Certegy® provides check authorization and check cashing services to Wal-Mart and Lucky Food Stores, both of which refuse to accepts checks or provide check cashing services to blacks. In February 2009, Wal-Mart paid $17.5 million to settle a class action lawsuit alleging racial discrimination in its hiring of black truck drivers. The U.S. Equal Employment Opportunity Commission sued the company in May 2009, claiming some Hispanic employees at a Sam's Club subsidiary in California were subjected to a hostile work environment. That suit alleges managers failed to stop repeated verbal harassment, including the use of derogatory words, against employees of Mexican descent.
---
Stephen Robert Deck
March 19, 2010
"You had a weird sexual addiction that bordered on perverse. It involved all kind of sexual activities and you are in need of serious treatment . . . [But] you served in law enforcement and I think that has to account for something."
-- Superior Court Judge M. Marc Kelly at a March 19, 2010 sentencing hearing, rejecting the Orange County District Attorney's request to sentence California Highway Patrol lieutenant Stephen Robert Deck to prison for four years after his conviction for soliciting sex from a thirteen (13) year old girl.
California Highway Patrol lieutenant Stephen Robert Deck was nabbed in a 2006 Internet & Television - Laguna Beach police sex predator sting. The L.T. was arrested as he arrived at a residence, with the belief and intent to screw a 13-year-old girl. Turns out the girl was a police decoy hired to help nab internet child-sex predators.
Judge Kelly gave a relieved, shaking Deck probation and ordered him to attend sex addiction classes. Deputy DA Robert Mestman had described the ex-cop as a "continued danger to society." Shackled to a chair, a shaking Deck cried and said, "I take full responsibility for my actions" and blurted out, "I am not a pedophile!" Kelly took sympathy. He sentenced Officer Deck to five years of formal probation, ordered him to serve another couple of months in the OC Jail and register as a sex offender for life. Deck is also banned from being in the presence of children or using the Internet unless he's supervised by an adult.
---
Providence in Rape!
March 18, 2010
PROVIDENCE, R.I. –

An on-duty Providence police officer

took advantage of a helpless and incapacitated woman by raping her in a police substation,

then showed up to take a report after her aunt called 911

, a prosecutor said Thursday on the opening day of a sexual assault trial. Prosecutor Maureen Keough said officer Marcus Huffman offered the woman a ride home after she was turned away from a nightclub early on March 18, 2007, for being too drunk. Instead, Keough said, Huffman drove her to a substation and raped her.
Huffman (pictured left) was among the officers sent to investigate the allegations, but never mentioned that he had seen the woman earlier that morning or had sexually assaulted her, Keough told jurors. The woman, who was supposed to be the first witness, wept inconsolably and stared at Huffman as she entered the courtroom to testify. The judge declared a recess so the woman could collect herself, but her brother was called as the first witness instead. It was unclear when or if the alleged victim would testify.
---
---
Huffman's attorney declined to give an opening statement. Huffman, who has been suspended without pay from the department, faces charges of first-degree sexual assault. The alleged victim had been drinking heavily with friends and siblings before heading to a Providence nightclub, according to Keough and testimony from the woman's brother. The club's owner ordered her to leave and the woman's brother told her to wait in the car while the group partied at the club. The woman instead began to walk away when Huffman drove up beside her in a marked police car and offered her a ride home. She said the officer drove her to a brick building, and the next thing she remembers, she was lying on the bathroom floor with her underwear and bra off. The woman then walked to her aunt's house a few blocks away. "She tells them, 'I think I was raped, and I think it was a cop,'" Keough said. The trial opens against the backdrop of pending criminal charges against several other members of the police force. One officer, Detective Robert DeCarlo, pleaded not guilty last month to charges of beating a restrained man with a flashlight, and three other officers — including a narcotics detective, a school resource officer and a former driver for Providence Mayor David Cicilline — were arrested two weeks ago for allegedly participating in a cocaine-dealing operation. Those officers have not entered pleas yet. State police say that investigation, called Operation Deception, is continuing and more arrests are expected.
---
New Mexico Judge Rules Prison Is "Too Harsh A Sentence" For Rapist Cop David Maes!
March 17, 2010
Last Friday, rapist and Albuquerque cop, David Maes (pictured right) pled guilty to rape and false imprisonment charges, following an October 4, 2007 incident which he raped a woman whom he was supposed to be guarding at a hospital. This incident occurred after Maes had accumulated four written reprimands from the Albuquerque Police in less than 2 1/2 years.

Maes' rap sheet prior to raping Ms. Sylvia Cordova included theft, vandalism, narcotics use, and bribery

. The City of Albuquerque settled Ms. Cordova's sexual assault civil lawsuit for $575,000 last summer, however they refused to recommend a tough sentence for a life-long criminal, Officer Maes. Former-mayor, Martin Chavez (who lost his re-election bid in 2009) had stood by Maes throughout, with the city defending Maes until the lawsuit settled out of court (instead of forcing Maes to retain his own counsel).
Then came the events of last Friday, when Officer Maes ple[d] guilty to the rape and false imprisonment of Ms. Cordova. "Judge" Murdoch (pictured above, left)could have and should have sentenced the rapist cop to 4 1/2 years in prison, but instead said, "the punishment [Maes] would face in that prison would be more than anyone else charged with the same allegations." A few minutes later, this Murdoch character sentenced the rapist to 5 years probation. And that's not even the most sickening part of the "deal" Maes got.

The rapist cop does not have to register as a sex offender, under the terms of the judgment

.

"Judge" Murdoch reasoned that Ms. Cordova was "a prostitute" anyway

and basically asserted that the victim "WANTED" it. Maes' lawyer gave this defense: "my client ple[d] guilty to having consensual sex, not rape."
---
Judge Robert Lemkau
March 13, 2010
VICTORVILLE, Calif.

– The judge didn't believe the father was a threat and denied the mother's plea to keep him away from their 9-month-old son. It was a seemingly routine ruling in a busy family law court called on too often to referee passionate fights between broken young families over the care of babies.

"My suspicion is that you're lying,"

Judge Robert Lemkau (pictured left) told Katie Tagle, 23.

Ten days later, her 25-year-old ex-boyfriend Stephen Garcia shot and killed their baby son and himself

and the case was routine no more. A public frenzy ensued. The community's anger with the judge was vocal and passionate. But it probably would have faded away as just another tragic story in a tough-luck town along the freeway between Los Angeles and Las Vegas. But this is California — one of 33 states that elects judges in some form — and it's Lemkau's misfortune that his seat is before voters June 8, 2010. The judge takes little solace that a growing number of legal scholars are arguing that electing judges rather than appointing them is unseemly and corrupting. That's because a challenger for his job has emerged amid the controversy and the clamor lives on in the local newspapers, talk radio and the blogosphere. Academic white papers discussing the evils of judicial elections are of no help to Lemkau, who continues to weather intense criticism. About 100 demonstrators picketed his court Monday with signs calling the former prosecutor of crimes against children a "baby killer." "It occurred at the worst possible time for my candidacy," said Lemkau, who had expected to run unopposed like the 29 other uncontested judicial seats on the June 8 ballot in San Bernardino County. Lemkau's election opponent jumped into the race after the Jan. 31 murder-suicide and is making it the focal point of his campaign, arguing that the judge's ruling against Tagle was legally wrong and his demeanor ethically questionable. "His treatment of Katie was horrific," said James Hosking, a local prosecutor challenging the judge. "Judge Lemkau's ruling in the Tagle case was indefensible." In particular, Hosking said Lemkau may have violated judicial ethics requiring judges to treat litigants with respect when he said he suspected Tagle was lying. Hosking said he would have ruled in favor of Tagle until it could be determined which parent was telling the truth. Lemkau, in his first interview since the controversy erupted, told The Associated Press he regretted calling Tagle a liar and was "crushed" as a father and grandfather by the murder-suicide. He said he couldn't sleep for a week after hearing the news. "The worst nightmare of a judge," he said, "is to deny a restraining order and there are catastrophic results."

Nonetheless, he stands by his decision "based on the evidence before me" and argues further that a contrary ruling that day wouldn't have stopped Garcia.

"If you are a homicidal, suicidal psychopath, you are not going to be persuaded by a restraining order," the judge said. "It's not like I released a psychopath onto the street — he was already on the street." It's said that criminal court is full of the worst people on their best behavior while family court attracts good people at their worst. Family law court is among the most contentious branches of the judicial system and Lemkau routinely upsets dozens of litigants weekly with his rulings. "

Everyone lies in family law court

," said a divorce lawyer, who has appeared before Lemkau and respects the jurist as fair. "That's just the facts of life." At the heart of Lemkau's ruling are two e-mails sent by "John Hancock" and labeled "Necessary Evil" that told a long, rambling story of a father who killed himself and his 9-month-old son after his ex-girlfriend failed to reconcile with him. Tagle told the judge Garcia sent the e-mails and meant to carry out the plan. Garcia denied it. Amid the he-said, she-said argument before him, Lemkau decided Garcia could retain partial custody of his son — especially since another judge on Jan. 12 found that Garcia wasn't a threat. "All I had were the e-mails," Lemkau said. "The source of the e-mails was indeterminate." Tagle last saw her baby on Jan. 28 when she handed him over to Garcia in a Victorville parking lot. In the days before his death, Garcia posted a flurry of desperate messages on the Web to Tagle, along with pictures of him and Wyatt and video clips of the baby at a younger age. "Are we really going to do this? I want my (expletive) family back, come back before it's too late. Please? Anything?" Garcia wrote before posting a photo gallery of himself with his son. In the wee hours of Jan. 31, Garcia and the baby were found dead on an isolated mountain trail about 80 miles northeast of Los Angeles. In a prepared statement the judge read March 3 in a courtroom beefed up with extra security, he apologized for calling Tagle a liar. The apology backfired when the grieving mother rejected it as insincere. "He didn't even look me in the eye," said Tagle, who wore the same blue dress to court March 3 that she wore to her baby's funeral. The baby's ashes are now a centerpiece in the Yucca Valley family home Tagle shares with her parents and 4-year-old son, who was told his brother is now "living with the angels." Emotions are so raw and Tagle so angry that she rejected a request from Garcia's parents to share some of the baby's ashes. Garcia's parents wanted to mix them in with their son's remains. "It's the only way I can keep my baby safe now," she said. Tagle is also backing the judge's opponent in the election. "I don't want to be pitied. I don't want money. I just want to be heard," she said. "I don't want this to happen again. I don't want him to make a wrong decision again." March 8, 2010 VICTORVILLE • Roughly 100 people gathered outside the Victorville Courthouse on chilly Monday morning to protest against Judge Robert Lemkau, who called a mother a liar when she told him her estranged boyfriend was threatening to kill their son. Protesters, some of them coming from as far as Santa Monica, lined up on the sidewalk starting around 8 a.m., asking Lemkau to resign as T.V. cameras and photographers crowded the area. In January, Katie Tagle warned Lemkau that her former boyfriend, Stephen Garcia, 25, of Pinon Hills, had threatened to kill their son, Wyatt. Tagle even presented e-mails and text messages sent by Garcia to Lemkau that indicated Garcia planned to commit murder-suicide. Despite the warning, Lemkau approved Garcia's visitation request. Ten days later, Garcia shot and killed the baby boy and himself. "This is awesome. I'm really surprised — there's a lot of people here. I'm really happy about the outcome and the support," Tagle said, wearing a T-shirt with her son's photo and the words "Justice for Wyatt!" At the protest, Tagle met and shared stories with mothers who told her that they were having the same problems in court that she was. "I didn't realize there were so many people dealing with the same judge (in Victorville) or judges in Rancho Cucamonga or in Yucaipa or in San Bernardino, but there shouldn't be this many problems," Tagle said. "There shouldn't be this many people going through the same stuff that I went through." Alan Boinus, of Orange County, contacted Tagle's family after he heard about Lemkau's comments and organized the protest. "When I get upset enough, I like to get involved," Boinus said. "The community's just outraged. The consensus is that this tragedy was preventable."
---
Judge Eric Fogleman
March 8, 2010

SMITHFIELD -- Johnston County magistrate's judge Eric Fogleman, 27, was arrested early Saturday morning and charged with driving while impaired, a state trooper said. N.C. Highway Patrol Sgt. M.E. White said she observed Fogleman's vehicle speeding and weaving before pulling him over on N.C. 242 south of Benson. A sobriety test showed Fogleman's blood-alcohol-content at .13, White said. In North Carolina, 0.08 is legally drunk. Johnston County Chief District Court Judge Andy Corbett placed Fogleman on suspension until his trial next month. Clerk of Courts Will Crocker will determine today whether Fogleman will receive pay during that time. Fogleman, a Four Oaks resident, was released into the custody of his girlfriend's mother, who had been a passenger in his vehicle before his arrest.
---
Reader Pageviews by Country
---
From: 2012 Mar 18 17:00 – 2012 Mar 25 16:00
---
United States
•» 2,477
Russia
•» 144
Germany
•» 89
Slovenia
•» 54
United Kingdom
•» 36
Canada
•» 31
Netherlands
•» 22
Philippines
•» 21
United Arab Emirates
•» 13
Egypt
•» 13
---
«•
Thank you for visiting Corrupt Justice™. Enjoy our Free Movie Intermission! Don't forget to Bookmark Us & Tell A Friend! We're Global!
•»
---
Movie Intermission!
Grim Sleeper ~ 2016
---
Description:

Los Angeles, CA -- Grim Sleeper is the nickname for convicted serial killer Lonnie David Franklin Jr., responsible for at least ten murders and one attempted murder in Los Angeles, California. The man dubbed the "Grim Sleeper" was sentenced to death on Wednesday.

Runtime:

00:51:43
---
---