↓↓↓↓↓↓↓↓↓ Blog Post Starts Below ↓↓↓↓↓↓↓↓↓
---
Click on Banner to Sell Your Home(s)!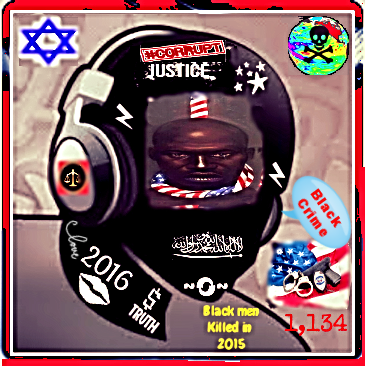 ---
---
"Cops have already killed 550 people in 2015," prompting the response, "If they're black, it doesn't count."
-- December 2015 texts discovered on the phones of Santa Clara Sheriff Deputies.
Top News Stories!
Bailed Out!
February 20, 2011
MARTINEZ, CA
-- Contra Costa's top drug officer made bail Friday and was released from custody, a jail official said. Hours after a Contra Costa Superior Court judge reduced his bail to $400,000 from $1 million, Norman Wielsch posted his bond and walked out of County Jail in Martinez. His co-defendant and longtime friend, Christopher Butler, 49, remained in jail on $900,000 bail. Reached at his Antioch home, Wielsch's wife said her husband hoped to tell his side of the story soon.
Contra Costa's top narcotics officer admitted he stole drugs from a county evidence room and drug task force seizures, a prosecutor said Friday, and sold them with the help of his friend, a Concord private investigator. Wielsch admitted he sold several pounds of marijuana and steroids from CNET seizures, earning up to $5,000 at a time, Fernandez said. From one seizure, Wielsch took a pound of methamphetamine and sold it at Butler and Associates, Butler's private investigative firm in Concord, the prosecutor said in court. In another instance, Wielsch pretended he had dumped seized methamphetamine in a landfill but in fact sold it for $10,000, taking half the money, Fernandez said.
Both former Antioch police officers -- who could each spend more than 25 years in prison for the 28 felonies detailed in a complaint -- hid from view during the proceedings, hunkering down in their yellow jail jumpsuits behind columns in the courtroom holding cell.
"We would really love to talk to you guys, but we've retained the services of an attorney and he's advised us not to," Wielsch's wife said Saturday night. "If we could talk to you, we would."
Wielsch, the 49-year-old
head of the state's Central Contra Costa Narcotics Enforcement Team (CNET)
, and Butler, a Concord private investigator, were arraigned Friday in a Martinez courtroom, but entered no pleas. Both are charged with 28 felonies, including conspiracy, drug sales, drug transportation and possession, and could spend more than 25 years in prison if convicted.
Both former
Antioch police officers were arrested Monday
in Benicia after a monthlong Department of Justice investigation. The two are scheduled to return to court March 2, 2011 and enter pleas.
See:
Antioch, CA Police Department - Racism
FBI Misconduct!
Janauary 27, 2011
The FBI confirms about 1,000 cases of misconduct within its organization over the last three years including sex, lies.
Read the FBI documents
Washington
-- An FBI employee shared confidential information with his girlfriend, who was a news reporter, then later threatened to release a sex tape the two had made. A supervisor watched pornographic videos in his office during work hours while "satisfying himself." And an employee in a "leadership position" misused a government database to check on two friends who were exotic dancers and allowed them into an FBI office after hours. These are among confidential summaries of FBI disciplinary reports obtained by CNN, which describe misconduct by agency supervisors, agents and other employees over the last three years. The reports, compiled by the FBI's Office of Professional Responsibility, are e-mailed quarterly to FBI employees, but are not released to the public. And despite the bureau's very strict screening procedure for all prospective employees, the FBI confirms that about 325 to 350 employees a year receive some kind of discipline, ranging from a reprimand to suspension. About 30 employees each year are fired. "We do have a no-tolerance policy," FBI Assistant Director Candice Will told said. "We don't tolerate our employees engaging in misconduct. We expect them to behave pursuant to the standards of conduct imposed on all FBI employees." However, she said, "It doesn't mean that we fire everybody. You know, our employees are human, as we all are. We all make mistakes. So, our discipline is intended to reflect that. "We understand that employees can make mistakes, will make mistakes. When appropriate, we will decide to remove an employee. When we believe that an employee can be rehabilitated and should be given a second chance, we do that." Will, who oversees the bureau's Office of Professional Responsibility, said most of the FBI's 34,300 employees, which include 13,700 agents, follow the rules. "The vast majority of our employees do not lie," Will said. "The vast majority of our employees do not cheat. The vast majority of our employees do not steal. The vast majority of our employees do not engage in the type of misconduct you are describing. There is an occasional employee who will engage in such misconduct, and that employee will answer for it." However, the internal summaries show that even with serious misconduct, employees can keep their job (names and locations of the employees are not listed in the reports): -- An employee had "a sexual relationship with a source" over seven months. The punishment was a 40-day suspension. -- The supervisor who viewed "pornographic movies in the office while sexually satisfying himself" during work hours received a 35-day suspension. -- The employee in a "leadership position" who misused a "government database to conduct name checks on two friends who were foreign nationals employed as exotic dancers" and "brought the two friends into FBI space after-hours without proper authorization" received a 23-day suspension. The same employee had been previously suspended for misusing a government database. -- An employee who was drunk "exploited his FBI employment at a strip club," falsely claiming he was "conducting an official investigation." His punishment was a 30-day suspension. -- And an employee conducted "unauthorized searches on FBI databases" for "information on public celebrities the employee thought were 'hot'" received a 30-day suspension. Will said she could not discuss individual cases, and added: "I can't even confirm whether or not your information is accurate." She said the bureau follows established guidelines for punishing employees. "What we try is the holistic approach of the total employee," she said. "You look at the full record of that employee's career. You look at whatever the division has to say about the employee and you look at the facts in the particular case. You look at the employee's disciplinary history as to whether or not they have ever been in trouble. You look at how well they performed in the past, and you try to get a sense of whether or not this is an employee who can be rehabilitated, and if so, a period of suspension is imposed and if not, the employee is removed." The employee who made the sex tape with the reporter, for instance, resigned before being fired, according to the report. That employee "misused administrative leave, misused his credentials to get into a night club, misused a government vehicle, provided law-enforcement-sensitive documents to his girlfriend, who was a news reporter, improperly stored secret documents in a hotel room, which were viewed by his girlfriend, and following their break-up, threatened his girlfriend with the release of a sex tape the two had made, which threats she referred to a U.S. attorney's office," the internal summary report said. Another employee, who used a "video camera to record (a) co-worker changing in (the) women's bathroom," also resigned, according to the report. The employee "lied about his conduct to (a) co-worker and attempted to erase the video when asked to relinquish the camera upon being caught." And an employee who harassed a "former boyfriend, his mother and his new girlfriend" with "repeated phone calls, text messages, e-mail" was fired, the report said. "If you lie under oath, you are gone," Wills said. "If you tell the truth --- it's sort of Watergate 101. It's not always the behavior itself that results in a seriously adverse finding. It can just be the cover-up." Konrad Motyka, the president of the FBI Agents Association, said, "Specifically, demonstrable, incorrect conduct or criminal conduct is not acceptable and never should be. But...our rate of conduct is actually less than in a lot of places, and human beings, being what they are, with the size of the organization we have, occasionally there will be some issues that come up." Asked if there should be zero tolerance for serious misconduct, Motyka said: "I believe there is zero tolerance for serious misconduct. Once it is adjudicated and proven to be a fact, just as anywhere else, people have the right to a fair hearing to determine whether the facts actually meet the circumstances." James Wedick, a former veteran FBI supervisor who owns a consulting firm, said the misconduct is an embarrassment to the bureau. "We are horrified, we're embarrassed. It bothers every official. It bothers everyone who works for the bureau. But law enforcement, the FBI, is made up of men and women. Men and women do make mistakes, and unfortunately, sometimes the mistakes are little bit more egregious than others." Sen. Charles Grassley, R-Iowa, said the behavior described in the disciplinary summaries is surprising. "People in government, particularly the federal government, ought to be the best people that you can ever have, and people want to respect federal government employees. And most respected would be FBI agents," Grassley said.
Heroin & Hot Wings!
Janauary 26, 2011
Prison Blues!
October 27, 2010 - 11:46 PDT
GILROY, CA
-- A state prison guard has been arrested in a sting in which he allegedly agreed to smuggle drugs and cell phones to inmates in exchange for cash, Santa Clara County sheriff's officials said today. Sergio Javier Noguera, 38 (
pictured above, center
) a guard at Salinas Valley State Prison in Soledad (Monterey County), was taken into custody at about 10:30 p.m. Tuesday after he showed up for a meeting in Gilroy with undercover detectives pretending to be a source of contraband for inmates, said sheriff's Sgt. Rick Sung. Noguera believed he would be paid $2,500 to smuggle in an ounce of methamphetamine, a ounce of heroin, 3 1/2 ounces of marijuana and four cell phones, authorities said.
The investigation began in April, when an informant told detectives that Noguera had been providing drugs and cell phones to inmates at the prison, which employs 946 guards and houses about 3,700 minimum- and maximum-security inmates. Noguera has been a guard at the prison for eight years. He has been reassigned to another position outside the prison pending an investigation, said Sgt. Kim Traynham, a prison spokesman. Noguera is being held in lieu of $130,000 bail on drug-related counts, Sung said
September 2, 2010
ATLANTA
- A former Atlanta police officer faces a life prison term after he pleaded guilty to helping people he thought were drug dealers. Lucius Solomon was arrested in March after a five month undercover FBI investigation. Prosecutors say Solomon provided protection for drug deals -- sometimes while wearing his Atlanta Police Department uniform. Solomon is set to be sentenced in November.
August 13, 2010
Former San Bernardino County Supervisor Bill Postmus (
pictured left
) facing public corruption charges, has been arrested on suspicion of being under the influence of narcotics during a court appearance. Postmus, who resigned as county assessor two years ago after authorities allegedly found methamphetamine in his home, was under the influence Thursday at his scheduled preliminary hearing, according to San Bernardino County sheriff's deputies. A bailiff arrested Postmus, and he was released Thursday afternoon. Prosecutors contend Postmus accepted $100,000 from a developer for his vote in support of a massive legal settlement. They say the money was funneled through two political action committees he secretly controlled. Postmus then transferred $50,000 from one of the committees into his campaign account, using some of the funds for personal meals and entertainment, prosecutors say. Authorities found methamphetamine in his home twice previously, they said. Postmus faces up to eight years in prison.
---
Drug Dealing Coppers!
---
Peter Paul Felix
August 3, 2010
A former Los Angeles County sheriff's deputy convicted of attempting to smuggle drugs into a Castaic jail where he worked was sentenced Tuesday to four years in prison. Peter Paul Felix, 27, mouthed "I love you, guys" to his sisters and girlfriend as he was escorted in handcuffs from the downtown L.A. courtroom. Felix, a two-year veteran, was arrested in October 2008 carrying 161.5 grams of heroin, 24.4 grams of methamphetamine and 51.5 grams of marijuana that authorities said he intended to bring into the North County Correctional Facility. His attorney said his client deeply regretted his actions and cooperated with investigators. "This has been devastating for him and his family," Vodnoy said. "Sometimes good people make really bad decisions." Also sentenced Tuesday was Terance Anthony Warner, who was an inmate at the North County Correctional Facility and allegedly helped arrange for Felix to deliver the drugs. Superior Court Judge James Bianco sentenced Warner, 28, to two years in prison.
Cesar Maldonado
July 13, 2010
SPRINGFIELD, Tenn. - A Tennessee state trooper has been stripped of all powers after being arrested for allegedly selling illegal drugs. Tennesse Bureau of Investigation agents arrested 36-year-old Cesar Maldonado Monday evening at the Springfield Inn in Robertson County. He was charged with one count of delivery of a schedule II controlled substance called hydromorphone.
The trooper, who at times worked narcotics, was caught off-duty, but in full uniform and with his patrol car and K-9 unit
. "We received information he may have been using illegal prescription drugs," said Kristin Helm with TBI. A prostitute turned confidential informant, cut a deal to help detectives in the case. She met Maldonado at the motel for the drug deal. This is not Maldonado's first brush with the law.
He had prior charges from the 1990s for domestic assault, possession of a controlled substance, assault and DUI. They were all dismissed
. Maldonado declined to comment on his arrest. He was released from the Robertson County Jail early Tuesday morning on a $12,500 bond. The Tennessee Highway Patrol said in a news release that Maldonado has been relieved of duty and placed on administrative leave. THP Colonel Mike Walker issued a statement saying actions of this nature will not be tolerated by the highway patrol. He said, "This is clear misconduct by a trooper of the Tennessee Highway Patrol is very unfortunate[.]" Maldonado was a six-year veteran of the Tennessee Highway Patrol. Maldonado was commissioned as a state trooper in 2004 and was assigned to the Robertson County Scales.
February 8, 2010
A City of Austin employee has been arrested for carrying cocaine on the clock and police say they found evidence he was selling it at home. Austin police say John Charles Herrera, 27, (
pictured left
) has two jobs. One of them is at a City of Austin mail substation and the other, at a Southeast Austin home. Last week police searched it and say they found two ounces of cocaine and tools used to distribute. "Way more than for personal use and what was more disturbing were the scales and the materials that were also found in the house which of course demonstrates where he's packaging it for sales," said Commander Chris Noble, Austin Police Department. Noble says the department received a tip several weeks ago alleging Herrera was selling or using drugs while on the job. Last Thursday, prior to the search of Herrera's home, Noble says officers found proof that one claim was true. "He had left his building of employment and when he was stopped for a traffic violation, whereupon he was found to be in possession of cocaine," he said. This was not Herrera's first arrest for distribution during his employment with the city. Herrera was hired as a messenger/clerk in 2000. Court records show he was arrested in May of 2003 for manufacturing with intent to deliver and given four years probation. He maintained employment during that time and was promoted to a mail services clerk senior in 2004. The 2003 conviction was not known to the city. However, under Herrera's position, he can be convicted of a felony and maintain employment. He is not required to take a drug test.
---
Lying Lee Lucas - DEA!
February 8, 2010
CLEVELAND, Ohio
— DEA agent Lee Lucas (
pictured left
) was suspended without pay shortly after his indictment on criminal charges last year. A federal jury in Cleveland found Lucas not guilty on Friday of 18 different charges, including multiple counts of perjury and obstruction of justice, stemming from a 2005 drug investigation in Mansfield. During Lucas' four-week trial, prosecutors accused him of lying to corroborate the testimony of Jerrell Bray, a paid informant. Bray admitted two years after the investigation that he had framed several of the people convicted in the sting. Bray pleaded guilty to perjury and is serving 15 years in prison. A number of civil lawsuits have been filed against Lucas and others, including the Richland County Sheriff's Office that worked with Lucas on the investigation. The civil suits claim Lucas conspired with Bray to frame the defendants. Prosecutors did not allege such a conspiracy during the criminal case. A Columbus attorney representing seven of the civil plaintiffs, said the lawsuits contain claims other than conspiracy, including failure to turn over evidence and the manufacturing of evidence. He said the not-guilty verdict should have no effect on the civil cases, other than the fact that there won't be a criminal conviction to ask Lucas about when he testifies . The attorney also said the criminal trial was important to the civil cases because it forced people to testify, including various police officers who participated in the investigation, and even Lucas himself. "It was important for us to find out what Lucas' story would be," said the attorney. The burden of proof is lesser in a civil case than in a criminal matter.
Asst. Chief Paul Whitmire
January 9, 2010
CATOOSA, OK
-- Suspected drug dealing has effectively cleaned out staff at Catoosa's city hall. Seven arrest warrants were issued Thursday following a five-month long drug investigation. Two of the people arrested work for Catoosa's city government, including the assistant police chief. Nobody likes to hear about possible corrupt cops. My sources tell me what really makes them mad about this case is a high ranking police officer using drugs in his uniform and using his job to obtain even more drugs. Authorities plan to arrest more people before it's over,
including a former Catoosa police officer.
Catoosa Assistant Police Chief Paul Whitmire (
pictured left
) who's been on paid suspension after the investigation began, arrived at the police station after receiving a phone call informing him he'd been indicted for obtaining prescription painkillers illegally and U.S. Marshals were waiting for him. Investigators believe Whitmire is addicted to Hydrocodone and used his position at the police department to obtain as many pills as he could get his hands on, even approaching a local doctor. Three other people were also arrested, Jessica May and Art Spencer were booked into the Rogers County jail, the third was arrested in Fort Smith, Arkansas.
City court clerk Phyliss Matthews was the next to leave in handcuffs, she had been indicted by a federal grand jury for distributing painkillers. Matthews cried while the two were arraigned in federal court a short time later. Both pled not guilty and were released on a $5,000 bond each. "Yes, it hurts, as sheriff Walton says, gives law enforcement a black eye. It comes to a lot of communities. We really have a problem with drugs in our society, yes it hurts," said Chief Raymond Rogers, Catoosa Police. Federal affidavits show
former Catoosa police officer, John Mines
, who was suspended because of the investigation, then resigned, turned into a police informant and made undercover drug buys from the three of marijuana and cocaine. The Drug Task Force, Claremore Police Department and the Rogers County Sheriff's Office were the lead agencies on the case. They say it's never fun to investigate people in your own profession. "As sad as it is, as sickening to see one from our profession fall in this fashion, the positive note is we made a great effort to clean up dirty law enforcement," Sheriff Scott Walton said. Catoosa's mayor says the city council just passed a drug and alcohol policy last month that allows them to randomly drug test city employees in hopes of preventing this type of thing in the future. She says no services or protection were compromised.
---
Shanita McKnight
May 27, 2009
A former Lake City police officer will spend 20 years in prison for conspiring with drug dealers to keep them from getting busted. Shanita McKnight was convicted Oct. 21, 2008 of drug trafficking and extortion charges after a five-day federal trial. After the verdict was read, her defense attorney asked U.S. District Court Judge Terry L. Wooten, who also presided over the trial, to allow McKnight to remain out on bond because of her physical ailments. Wooten said he might have considered allowing her to stay out on bond if she had only been convicted on the extortion charge. Her drug conviction, however, falls under the mandatory detention provisions of federal law, Wooten said. She faced a maximum penalty of 10 years to life in prison and fines ranging from $4 million to $8 million. She also faced a maximum penalty of a $250,000 fine and/or 20 years in prison for the extortion charge.
Shanita McKnight (
pictured left
) was very emotional and sobbed very loudly at times. She begged the judge to have mercy on her, saying she needed to get home to her young daughter and son. McKnight's family and friends gathered outside the courthouse following her sentence. They could barely contain their emotions. "This has been a hard pill to swallow today," said Eric Daniels, a close friend. "Obviously we're disappointed today with the sentencing but we all believe in her," said Peggy Sells, McKnight's former coach. Wednesday morning, May 27, 2009, U.S. District Court Judge Terry L. Wooten in Florence, gave the former lake city police officer 20 years for drug conspiracy and extortion. In October, a federal jury convicted McKnight for tipping off drug dealers in lake city so they wouldn't get caught. Sheriff Kenney Boone said, "You had a police officer who took an oath to enforce the laws of the state and use that oath and their position against justice, and we feel like justice has been served." McKnight's family says justice won't be served until she's released from prison. They plan to urge McKnight to appeal her 20 year prison sentence. McKnight was charged Aug. 9, 2005, with acceptance of money to conceal an offense involving a felony, misconduct in office, misprision of a felony and obstruction of justice. The criminal affidavit accompanying the warrants alleged McKnight, during her eight years with the Lake City Police Department, tipped off drug dealers to police activities to help them elude arrest. In addition, the affidavit indicated that McKnight was present during many drug transactions but never did anything about them and also that she was given money by drug dealers in exchange for information about law enforcement activity in the area. McKnight and her aunt, Albergail McFadden, 52, both of Lake City, were indicted June 26, 2007 on drug trafficking charges. McKnight also was charged with extortion for using her position as a police officer to "wrongfully obtain monies from other individuals." McFadden was sentenced Nov. 13, 2008 to 20 years in prison and 10 years supervised release by Wooten. McFadden could have been ordered to pay a large fine, but Wooten said he would not impose a fine in the case because she didn't have the ability to pay. Three of McKnight's relatives were arrested in October 2009 by Florence County Sheriff's deputies after federal authorities said they were intimidating witnesses in her trial. Wes Unseld McFadden, Carl Edwards McFadden and Mazie Louise McFadden faced federal charges of conspiracy to knowingly endeavor to obstruct, impede and influence the due administration of justice in the McKnight's trial and using or attempting to use physical force or the threat of physical force against a person to influence, delay and prevent testimony. Those charges were dropped in January 2009 because the victims in the case are unwilling to cooperate and testify. Eight people spoke to the judge during the sentencing hearing saying McKnight was a good officer, who cared about Lake City. When released from federal prison, McKnight will be on supervised release for five years.
---
Sheriff Raymond M. Martin
May 24, 2009
ST. LOUIS
-- Sheriff Raymond M. Martin has been the law for nearly 20 years in a struggling southern Illinois county. But federal prosecutors say he's been breaking it lately
by peddling pounds of pot, some seized by his own department, often in uniform and from his patrol vehicle
. Authorities on Monday led away a handcuffed Martin, 46, from his small Shawneetown office after his arrest on federal drug trafficking
charges accusing him of supplying a dealer he threatened to kill when that man said he wanted out
. The Gallatin County sheriff also allegedly
pledged to use his authority to shut down rival drug traffickers
. "It's almost beyond belief," said Doug Maier, the sheriff in neighboring White County. Maier called Martin "a pretty low-key guy." He continued, "Obviously, there was a different side that I've never observed."
Martin (
pictured left
) was jailed pending a detention hearing on three counts of marijuana distribution and two counts of carrying a firearm, his service weapon, while trafficking drugs. He could not be reached for comment. A woman who answered his home telephone refused to comment, and Martin's court-appointed public defender did not immediately return messages. Martin's job status was unclear Tuesday. Calls to Gallatin County Chairman Randy Drone rang unanswered, while calls to the sheriff's department rolled over to a neighboring dispatch center, which regularly answers calls when no deputies are in Martin's office. No one would say the exact size of Martin's department, other than to say it's small. Martin's popularity in the county surrounding Shawneetown _ boasting little more than a courthouse, a couple of convenience stores and Rudy's barbecue restaurant _ swept the Democrat to re-election four times since he took office in 1990. A criminal complaint accuses him of distributing more than two pounds of marijuana between April 27 and May 11. But an affidavit by Glenn Rountree, an investigator with the Drug Enforcement Administration, suggests Martin's dealings were many times that total. In a blow-by-blow account painting a picture of a good cop gone bad, Rountree wrote that Martin hatched a marijuana-dealing scheme in November with the drug dealer who later got cold feet. At that time, Martin handed the dealer, unidentified in court papers, two pounds of pot and asked if the man could "get rid of that" for the sheriff, who promised he'd use his power to protect him if he ever got caught selling. If the dealer didn't comply, Rountree wrote,
Martin said he could "make up" a crime against him
. From then until early last month, Martin brought 1- or 2-pound amounts of marijuana on average once every couple of weeks to a rural, secluded meeting spot, Rountree wrote. But the sheriff twice brought 10 pounds and brought 20 pounds another time, according to the affidavit. The meetings between the two were arranged by cell phone, with the dealer using vague code words Martin supplied to confuse possible eavesdroppers, including investigators, Rountree wrote. The dealer grew unsettled over time and wanted out, but Martin would have none of that, Rountree wrote.
At least twice, the sheriff pulled his service revolver and insisted emphatically to the dealer that making him "disappear" would be "that easy,"
according to the affidavit. Rountree suggested the twitchy dealer went to investigators April 9. Over the next several weeks, authorities taped the dealer's conversations with Martin and tracked the sheriff's county-issued Ford Expedition. At least once, Rountree alleged, the sheriff gave the informant marijuana seeds, saying he could pare his debt to the sheriff by growing pot plants for him. And the sheriff dispensed advice, cautioning the man that it'd be "silly" for the dealer to get drunk or use pills and "mess it up" because "we got a good thing going." "(You) won't even have to work and stuff," Rountree said Martin once told the snitch. Such profit could be particularly attractive in Gallatin County, where the population has slowly eroded in recent decades as many of the region's coal mines closed. Its 9 percent unemployment rate is typical in the region. The median household income, according to 2000 Census Bureau figures, is $26,118. Martin's county salary was not immediately available, but he received his $6,500 annual stipend from the state this month. The area received statewide attention in 2005, when a story by the (Arlington Heights) Daily Herald noted that the tiny county with little violent crime was getting more homeland security funding per person _ more than $300,000 _ than any other in Illinois. The article noted Martin spent "most days battling a thriving methamphetamine trade." Allegations that Martin himself was dabbling in drugs left locals rattled, in many cases leaving them publicly reticent Tuesday. Still, many there remained in Martin's camp. "I thought the world of that boy," said Roberta Tarrence, a 78-year-old widow with a quilting business near the county courthouse. "I've known him all of his life, and I know he was a good sheriff."
---
Officer Joseph D'Amelio
March 19, 2009
Officer Joseph D'Amelio of the MIT Police was arrested in uniform in East Boston on Saturday night for trafficking in prescription painkillers. D'Amelio, of East Boston, and his cousin Anthony Cristallo, of Derry, NH, were caught trafficking 340 OxyContin pills and 500 Roxicodone tablets at an auto shop near Logan International Airport, the media reported. D'Amelio was arraigned and bail was set at $500,000 cash in the East Boston District Court yesterday. Both D'Amelio and Cristallo pleaded not guilty. If convicted of trafficking over 28 grams of oxycodone, D'Amelio and Cristallo face at least 7 years in prison, according to Massachusetts sentencing guidelines.
Cristallo, a convicted killer, spent 15 years in New Hampshire state prison for a murder he committed in 1986 at age 16
, the Suffolk County assistant district attorney told the media.
Federal Express opened a package in their custody containing the drugs and notified narcotics officers.
D'Amelio, (pictured left) in uniform, drove his MIT Police cruiser to Advanced Automotive in East Boston, where he picked up the drugs from a trooper posing as a FedEx employee
, the media reported. D'Amelio called Cristallo, who came to the auto shop with cash. Undercover police apprehended D'Amelio and Cristallo and recovered the drugs along with $12,000 in cash, according to a Suffolk County District Attorney's office press release. OxyContin and Roxicodone are brands of pills containing oxycodone. Oxycodone is a painkiller that is listed as a Schedule II drug by the Drug Enforcement Administration, meaning it has a high potential for abuse and "severe psychological or physical dependence," but has valid medical uses. Although oxycodone itself has been available for 30 years, abuse of the drug skyrocketed after 1996, when OxyContin's formulation was released. OxyContin is a time-release version of the drug, which was widely viewed as safer and harder to abuse than previous drug formulations. However, addicts quickly discovered that crushing the pills would cause rapid absorption of all the oxycodone in a single OxyContin tablet. According to a 2001 study from the Department of Justice, a bottle of 100 tablets (of 40 mg OxyContin) costs $400 when purchased legally, but may be worth up to $4,000 on the black market. According to Massachusetts sentencing guidelines, trafficking in 28–100 grams of oxycodone carries a sentence of 7–20 years. (D'Amelio is estimated to have been carrying about 27 grams of oxycodone in OxyContin pills, and an unknown amount of oxycodone in Roxicodone pills. The precise amount of Roxicodone could affect his sentence.) Trafficking in more than 100 grams carries a sentence of 10–20 years. MIT has placed D'Amelio on administrative leave without pay, MIT spokeswoman Patti Richards said yesterday. Captain Albert F. Pierce Jr. of the MIT Police Patrol Division declined to comment on the arrest. MIT Police Chief John DiFava did not return repeated telephone calls. MIT has released no official statement regarding D'Amelio's arrest. You may have seen D'Amelio's name before: In 2004, former campus activist Aimee L. Smith PhD '02 filed a complaint against officer D'Amelio for unlawful arrest after D'Amelio arrested her twice in three months. After the first arrest, at the 2004 Commencement, all charges against Smith were dismissed. President Charles M. Vest sent an unusual personal letter to the district attorney saying that MIT did not wish for Smith to be prosecuted. D'Amelio's actions at Commencement were appropriate, Vest said in the letter. Three months later, on an August afternoon in 2004, Smith was arrested for disorderly conduct and resisting arrest outside the Student Center. Smith was arrested after approaching police officers outside the Student Center and asking them whether they "know anything about [their] first amendment rights," The Tech reported D'Amelio said. She then called the police "fucking pigs," The Tech reported. According to an e-mail Smith sent to the MIT Social Justice Cooperative, during the discussion D'Amelio began "taunting her about the fact that he had arrested her before" and allegedly said "'I should arrest you again'." The altercation continued, and Smith was arrested. D'Amelio said Smith was "disturbing the peace of the people," The Tech reported. A Cambridge judge dismissed the criminal charge filed by Smith. In January, Smith was found not guilty of the criminal charges, with the judge saying that "the mere uttering of profanity in a public place" was not a crime. In fall 2004, MIT hired the Pinkerton Detective Agency to provide an independent report on the facts of Smith's allegations against D'Amelio. That report was meant to collect facts and did not make any specific recommendations.
---
Reader Pageviews by Country
---
From: Mar 17, 2016 2:00 AM – Mar 24, 2016 1:00 AM
---
«•
Thank you for visiting Corrupt Justice™. Enjoy our Free Movie Intermission! Don't forget to Bookmark Us & Tell A Friend! We're Global!
•»
---
Movie Intermission!
Hulk Hogan v. Gawker
---
Description: Florida –
Hulk Hogan (born Terry Bollea), a professional wrestler known back in the day as "a real American hero," is pursuing a substantial amount of damages for Gawker's decision in Oct. 2012 to post a short excerpt of a 30-minute sex tape alongside an essay by A.J. Daulerio that muses about how "we love to watch famous people have sex."
---
---