---
Click on Banner to Sell Your Home(s)!
Runtime:
00:01:31 (One Minute, Thirty-one seconds)
Video Site:
Harry Williby
---
Top News Story!
Patrol Rapist!
Officer Daniel Holtzclaw's

Rape Interrogation

(Full Video)!
---

Description: Oklahoma City, OK -- The above interrogation was conducted by Oklahoma City Police Sex Crimes Detectives Kim Davis and Rocky Gregory. The interrogation took place at the Oklahoma City Police headquarters during the late afternoon hours of June 18, 2014 - approx. 13-hours after accuser Jannie Ligons claims she was pulled over and sexually assaulted. These are the only comments Daniel Holtzclaw has ever made regarding the rape allegations against him.

---
Miami Beach!



"The Skim!"





Runtime: 00:01:17 (One Minute-Seventeen Seconds)
Video Site: The Attorney Depot™

---
Suitable!
Posted: Aug 22 2016, 8:04 AM PDT ~ Updated: Sept. 04, 2016 at 02:07 PM PDT

CHOWCHILLA, CA -- A woman who helped former Peninsula police officer Anthony "Jack" Sully (pictured above, center) kill a prostitute after he tortured her in a Burlingame warehouse in 1983 has been found suitable for parole. Keli Denise "Angel" Burns pleaded no contest to first-degree murder in 1986 and was sentenced to 25 years to life in prison. Burns was found suitable for parole at a hearing Friday at Valley State Prison in Chowchilla.

Blue Vices!
Posted: Aug. 15, 2016 at 07:49 PM ~ Updated: Aug. 20, 2016 at 05:27 PM PDT

CHESTER COUNTY, Pa. – State Police Trooper Jose Israel Lebron, 37, of Reading, is assigned to the Vice Unit of Troop J, Avondale. The unit is based in Chester County. Lebron faces several charges after he was caught buying cocaine from a confidential informant. Charges against Lebron include: Criminal Use of Communication Facility; Possession of Controlled or Counterfeit Substance; and Possession of Drug Paraphernalia. Lebron was arraigned and released after posting bail. He faces a preliminary hearing later this month. He has been suspended without pay.

A confidential informant (or CI) told investigators that he/she had been purchasing cocaine and pills for Lebron for several months. The cocaine purchases ranged typically from 1/16 of a gram to an "eight ball" of cocaine. The CI also stated that he/she had seen Lebron use cocaine on several occasions at various locations in the state of Pennsylvania and in Delaware.

Investigators met with the CI during the week of August 7th, for the purpose of having him/her meet with Lebron for the purpose of settling a debt from a shorted cocaine purchase. Lebron agreed to meet with the CI at his/her residence. Lebron showed up in assigned State Police issued vehicle, a gold 2016 Subaru Legacy. The CI gave Lebron money provided by the investigators. The CI then Lebron that he knew a dealer whose supplies were of superior quality and could also supply him with pills. The CI told Lebron that the supplier lived on a local mushroom farm. Lebron then asked if the dealer could get him an "eight ball". Later, after investigators had supplied the CI with quantities of cocaine, a meeting was setup in the area of McDonald's parking lot at the New Garden Shopping Center in New Garden Township, Chester County.

At about 6:20 p.m. Lebron, driving the Subaru, appeared. After driving around the parking lot awhile, he met with the CI, who gave him 3.5 grams of cocaine. Lebron then instructed the CI to go to the Ollie's parkng lot and he would give him the money for the cocaine. After handing the CI the money Lebron cash, he drove away. He then stopped by State Police and taken into custody.

Blue Brothers!
Posted: January 15, 2016 at 11:49 AM ~ Updated: January 17, 2016 at 12:27 PM PST

Matthew Spink, left, who said he is a police officer in Wayne County, Pennsylvania, and his brother John Hoffman were charged Friday in a Nazareth burglary.


Nazareth, Pennsylvania -- A Wayne County, Pennsylvania, police officer was arrested overnight and charged in a Nazareth burglary. Matthew Conrad Spink, 23, of the first block of Maple Street in Nazareth Borough, was arraigned at 7:45 a.m. Friday before on-call District Judge Richard Yetter III. The charges include burglary, conspiracy to commit burglary, trespassing and criminal mischief, court papers say. Spinks' bail was set at 10 percent of $25,000. A Department of Corrections employee confirmed that Spink was not in Northampton County Prison later Friday morning. His preliminary hearing is tentatively scheduled 9 a.m. Jan. 22 in District Judge John Capobianco's Nazareth court.

Chief Thomas Trachta said Nazareth Borough police confirmed Spinks' identity as a police officer. Nazareth Borough police said Spink said he'd been an officer for seven months. The police chief in the Wayne County township didn't immediately return a reporter's phone message on Friday morning. The county's 911 coordinator confirmed there is a person named Matthew Conrad Spink on the township force.

According to Borough police reports, Borough officers responded to an apartment complex burglary in progress. Borough officers encountered Spink at the apartment. Spink identified himself to the officers as a Lehigh County, Wayne County, police officer. He claimed he was doing undercover work, borough police said. Spink told a Borough officer just after midnight that he received a call from a woman describing suspicious captivity at 176 S. Green St. He did not identify the woman.

Police said Spink entered the apartment complex through a second-floor balcony door. He then let his brother John Brandon Hoffman, 32, of the same address, into the unit. The pair went into several unoccupied apartments before picking the lock of an occupied apartment. Spink identified himself and his brother to the residents as undercover police officers who were responding to a call at that location, police said. There were no 911 calls at that address before borough officers were requested, police said. Spink was recognized by one of the residents as a former student of hers. He remained in the apartment and directed his brother "to go and search other apartments," police said.

Upon the arrival of Borough police, Spink came outside and identified himself as a Lehigh Township, Wayne County, police officer. Spink tried to convince borough officers that he was at the apartment complex on official business, police said. He showed officers how he got into the building. He even demonstrated by climbing up on an outside air conditioning unit and grabbing the porch railing of an unoccupied apartment. "The defendant is not authorized to be in or resides at 176 S. Green St. He is not authorized to act as an undercover police officer in the Borough of Nazareth," police say in court papers. Spink also allegedly didn't tell Borough police ahead of time he was planning to enter apartments there.

Spink appeared to have been drinking and smelled of alcohol. While walking around the complex with officers, "through casual conversation" Spink identified Hoffman, police said. Hoffman was gone by that point. However, police said they found him in front of his home. He resisted after police told him he was under arrest. He also smelled of alcohol, police said. Victims later identified Hoffman as being present in the apartment, police said.

Hoffman was arraigned before Yetter on the same four charges, in addition to a count of resisting arrest, court papers say. He was sent to prison in lieu of $25,000 bail, with no 10 percent option. He remained jailed later Friday morning. His preliminary hearing is tentatively set for the same time and place as his brother's.

Dental Pains!
Posted: 10:35 p.m. CDT October 5, 2015 ~ Updated: Wednesday, November 5, 2015 09:17PM PT

DALLAS, TX — Kristopher Ledell Love, 31 (

pictured above, center

) is the man who allegedly fired the fatal shot that killed Dr. Kendra Hatcher in the garage of her Uptown Dallas apartment complex. U.S. Attorney John R. Parker said Love previously served time at a Tennessee prison on an aggravated robbery conviction. Love served time in Shelby County, Tennessee after a jury sentenced him to eight years on the conviction in 2005.

According to U.S. Attorney Parker: Love, referenced as "Kris" LNU, hid in the backseat of a Jeep Cherokee driven by Crystal Cortes. Cortes was paid to drive the vehicle as part of a plan to rob Hatcher. Policce say Cortes parked the Cherokee near Hatcher's car and Love got out and fired the fatal shot at the victim's head. "[Cortes] heard a gunshot," read the U.S. Attorney's statement. "'Kris' LNU returned to the vehicle a short time later with two purses in his hand." Investigators say [Cortes] originally referenced Love as "Kris" LNU. After the shooting, Love was dropped off at an intersection in Dallas, authorities say.

They later identified Love and located him on Oct. 1 in Dallas. Love faces a capital murder charge in the Sept. 2, 2015, Kendra Hatcher case. Love also faces a federal firearm charge. Police found a Smith & Wesson .40 caliber pistol under the front seat of the vehicle he was driving when he was arrested. "Love is a person prohibited from possessing a firearm because of his 2005 felony conviction in S helby County, Tennessee," said Parker.

Federal court documents also revealed more details into the possible motive behind Hatcher's murder. A witness told police Brenda Delgado was the mastermind behind the murder-for-hire plot. Delgado is currently considered a fugitive. Investigators say the witness claims Delgado was upset her former boyfriend was dating Hatcher. The witness also said Delgado was upset he recently had taken Hatcher to San Francisco to meet his parents.

The documents also shed more light on Cortes' alleged role in the plot. Several hours before Cortes was supposed to pick Love up, phone records show she tried to call Delgado. Cortes claims she called Delgado "to try and back out," but Delgado didn't answer. Cortes says Love told her it was none of her business how much he was paid to commit the crime. Cortes also told investigators that Love threatened her after he killed Hatcher. He allegedly told her that if she talked to police "she and her 6-year-old son would be next."

"I'd like to think that she'd try to do the right thing, even though she didn't," said Cortes' brother, Angel Fuentes, Monday evening. "To find out that they threatened her..." Fuentes said. "If they were to threaten me and my son, I don't think there'd be anything I wouldn't do."

Hatcher's family released a statement Tuesday, thanking the community for providing information that led to progress in the case. "We grieve the loss of Kendra: doctor, daughter, sister, aunt, godmother, and friend," the statement read. "And now we have more closure with these answers. We ask the community to continue helping until this case is complete."



Posted: 5:21 p.m. CDT September 24, 2015 ~ Updated: Wednesday, November 5, 2015 05:47PM PT

DALLAS, TX – Crystal Cortes (

pictured below, center

) remains in jail. She is charged with capital murder for allegedly driving Dr. Kendra Hatcher's (

pictured above, center

) killer to the dentist's apartment. She then allegedly drove that person away from the crime scene. Her bond is set at $1 million.

Cortes' family said they saw her with the woman who police suspect actually planned the murder. The two women had been together the night before the shooting at Cortes family's home. However, Dallas police didn't interview Cortes' family until Tuesday. The family said police have not searched the home where Cortes lived. Cortes' family said they are frustrated at the slow process of this investigation.

They also say they are fearful the shooter and possible mastermind of the plot to kill Hatcher are on the loose. Family members said their home was shot at three days after Hatcher's murder. According to a police report: "A person in a dark colored Jeep fired one shot... turned off the headlights and fired one more time."

Sources tell media sources detectives fear they are losing time and possible critical evidence in this case. "The further you get away from the actual date of the crime, the less evidence you are going to be able to collect." the source said. Sources say part of the problem is that the department is short of homicide detectives, who are over-worked.

Sources are not identifying the possible other suspect in this case because she has not been charged or identified as a suspect by Dallas police. So why hasn't Cortes' friend (who once dated the victim's boyfriend) been arrested? Police say they don't have enough evidence for a warrant.

Posted: 11:30 p.m. CDT September 8, 2015 ~ Updated: Tuesday, November 03, 2015 PT



DALLAS, TX – Dr. Kendra Hatcher (

pictured above, center

) was killed in the parking garage of the Gables apartment complex in Uptown Dallas on September 2, 2015. The ex-girlfriend of slain dentist Dr. Kendra Hatcher's (current) boyfriend allegedly tracked Hatcher using an iPhone. 23-year-old Crystal Cortes (

pictured below, center

) allegedly drove an unnamed suspect to the location to rob the 35-year-old dentist. Police say two days later they received a call from a man who had seen his 1996 Jeep Cherokee on news reports about the murder. He told investigators he has loaned his car to the ex-girlfriend of Hatcher's current boyfriend.



Dallas police contacted the ex-girlfriend. The 33-year-old woman "ended a two-year relationship with [Dr. Hatcher's] current boyfriend earlier this year," according to the affidavit. She agreed to meet with police for an interview. She admitted to police that she had borrowed the car from the man. However, she told police she had allowed Crystal Cortes (

pictured above, center

) to use it. According to affidavits for search warrants related to the case, she paid an unnamed suspect $500 to bring her Hatcher's drivers license.

Cortes was then called in for an interview. She told police she had conspired with the ex-girlfriend to drive the unknown suspect to rob Hatcher. Cortes told police the ex-girlfriend had an iPhone that she used to track Hatcher before the shooting. Cortes admitted to police she had driven the suspect to the location of the shooting. She watched him exit the vehicle and shoot Hatcher. She then observed him take some items from the woman before they fled. Dallas police arrested Cortes and charged her with capital murder on Sunday.

According to a search warrant, police searched Hatcher's white Toyota Camry in the parking garage. They discovered one .40-caliber shell casing in the passenger seat. Police also took DNA swabs as evidence. Police also conducted a search the apartment of the ex-girlfriend. They seized a notebook computer. The ex-girlfriend is a dental hygienist, according to her family. Police have not yet charged the woman with a crime.

Road Rage!
Posted: Monday, September 21, 2015 ~ Updated: Thursday, September 24, 2015 PT

GREENCASTLE, Pa. (WCJB) -- John Wayne Strawser has been charged with First Degree Murder in connection with a fatal shooting that happened in January 2014 on Interstate 81. The arrest was announced on Monday by Pennsylvania State Police and the Franklin County District Attorney's Office.

The victim, Timothy Davison, was killed just outside Greencastle, Pa. while he was driving a Mitsubishi Montero on January 4, 2014. At the time of the shooting it was unknown whether it was a random act or a targeted event.

Based on the evidence investigators believe the initial attack by Strawser was specifically intended for someone else.

On April 20, 2015, the State Police were contacted by a man who said he and his wife knew Strawser and had contact with him on the night of 1/3/14 into the early morning of 1/4/14. The man told investigators he thought that Strawser had mistaken Davison's Montero with their silver Honda Pilot. The man told police of a volatile history with Strawser, and said he had repeatedly contacted them on the night of Davison's murder.

Police also gathered evidence including PennDOT video, a 911 call in which Davison describes the shooter's car, a spent .44 casing, cell tower information, and a mark left on Davison's vehicle.

The date for Strawser's preliminary hearing has not yet been scheduled. He is already incarcerated in West Virginia, facing a separate murder charge in the slaying of a West Virginia woman earlier this year, Pennsylvania State Police said.

Sullied Badge!
POSTED: 08/06/2013 12:12:43 PM PDT | UPDATED: 08/04/2016 12:12:43 PM PDT


Anthony Sully, center, during arraignment in 1983.


San Francisco, California -- The 9th U.S. Circuit Court of Appeals rejected Anthony "Jack" Sully's bid to overturn his convictions and death sentence. The federal appeals court on Tuesday upheld the death sentence of the former Peninsula police officer. Sully was a police officer from 1966 to 1974. He was convicted of murdering six people in his Burlingame warehouse during the early 1980s.

A San Mateo County jury in 1986 found Sully guilty of murdering five women and a man in 1983. Sully carried out the murders in an electrical supply warehouse. Most of his victims were prostitutes. They were beaten, stabbed and shot in drug-fueled crimes. Three of the bodies were later found stuffed into barrels dumped in San Francisco's Golden Gate Park. Sully was convicted in the slayings of Kathryn Barrett, 24; Barbara Searcy, 22; Gloria Jean Fravel, 24, and in the killings of three people who were shot in the heads and sealed in drums before being dumped in San Francisco's Golden Gate Park. They were identified as Brendan Oakden, 19; Michael Thomas 24, and Phyllis Melendez, 20. Sully maintained at his sentencing that he did not get a fair trial. He told the judge: "I am not a monster, not a maniac, not subhuman."



Sully v. Ayers, (Habeas Denial 08-99011-2013-Aug-06) by Leegal Counsel on Scribd


The appeals court rejected Sully's arguments that his trial was tainted by an ineffective defense, including a failure to present evidence of his mental disorders. The justices called the evidence at his penalty phase "staggering." Sully can ask the 9th Circuit to reconsider the appeal with an 11-judge (en banc) panel. He could also petition the U.S. Supreme Court. However, he faces long odds. The opinion was written by Judge Sidney Thomas and joined by Judge Marsha Berzon. They are two of the 9th Circuit's most liberal judges. They are ordinarily receptive to the legal arguments of death row inmates.

The unanimous ruling gives Sully few remaining legal options to avoid execution. Experts say his execution is inevitable if California resumes lethal injections at San Quentin. California is still years away from carrying out an execution as a result of ongoing legal challenges to its lethal injection procedures.

Rockne's Revenge!
August 6, 2013 12:28 PM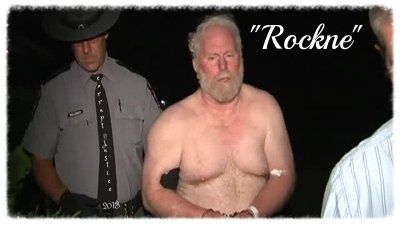 SAYLORSBURG, Pa. -- A man who police say fatally shot three people during a municipal meeting in the Pocono Mountains was about to fire more rounds when he was wrestled to the ground, possibly preventing more bloodshed, authorities said Tuesday.

The gunman, who police identified as 59-year-old Rockne Newell, was arraigned Tuesday on homicide charges and other counts. Newell indiscriminately fired shots Monday night as he barged into the meeting, authorities said. He left long enough to get another weapon from his car and continued firing upon returning until he was tackled by at least one person and was shot with his own gun, police and witnesses said.

The shooting happened during Ross Township's monthly meeting.

Newell was armed with a .44 Magnum handgun and was about to shoot six more people when a resident and a township official wrestled him to the ground, Monroe County Coroner Bob Allen said at a news conference. The two people who subdued him were identified as Parks and Recreation director Bernie Kozen and resident Mark Kresh, according to state police.

Newell yelled, "You took my property!" and used expletives during the rampage, according to a criminal complaint obtained by the Pocono Record. Newell had a long-standing debate with the township over his dilapidated property, which he was ordered to vacate in 2012.




When police interviewed Newell at the hospital, he reportedly told police he had targeted the meeting because he knew the three township supervisors and the township solicitor would be together in the location.

He also told police he fully expected to die during the incident, according to media sources.

Citing police documents, Newell said, "I wish I killed more of them," as he was being taken to the hospital, media sources reported.

Newell is charged with three counts of homicide and two counts of attempted homicide. He is also charged with two counts of aggravated assault, the Pocono Record reports.

State police said 15 to 18 people were at the building, a short drive from Newell's property in a rural area of northeastern Pennsylvania about 85 miles north of Philadelphia, when the gunfire erupted.

Two people died at the scene, and a third died after being flown to Lehigh Valley Medical Center. Police confirmed that at least one of the dead was a township official but gave no details. Gerard J. Kozic, 53, and James V. LaGuardia, 64, both of Saylorsburg, were pronounced dead at the scene, Allen said.

A spokesman for Pocono Medical Center told the Pocono Record newspaper that Newell and two other people injured in the shooting were released from the hospital late Monday.

State police said Newell had a long-running dispute with township officials over the ramshackle, trash-filled property. He said he lived on Social Security and could not afford to clean it.

Pocono Record reporter Chris Reber said he was at the township building Monday night when a man armed with a long gun with a scope shot through a wall into the meeting.

"The thing that got my attention: plaster flying out, blowing out through the walls. Witnesses would later tell me they saw pictures exploding away from the walls," Reber said in his account told to his editors, Marta Gouger and Chris Mele.

He said he crawled out to a hallway, exited the building and took cover behind a vehicle. A local official at the meeting grabbed the shooter and subdued him, Reber said. "(West End Open Space Commission executive director) Bernie Kozen bear-hugged the gunman and took him down," Reber said. "He shot the shooter with his own gun."

Newell's property includes an old camper in the front yard filled with wooden pallets, pieces of what appear to be old railroad ties and trash. A garage leans and appears close to collapse, and a propane tank sits inside an old dog house.

Township supervisors voted in February 2012 to take legal action against Newell for violating zoning and sewer regulations, according to meeting minutes posted online.

Last October, Newell set up a fundraising page online and was trying to raise $10,000 to pay for legal fees in his fight with the township.

"Ross township took me to court & the court ruled I have to vacate my home of 20 years," he wrote on the page called saveRockyshome. "I live on SSI which comes to $600 a month I have no money to clean it up."

In June, the Pocono Record wrote a story about what it said was an 18-year fight between the township and Newell over his property.

Authorities have responded several times to the property for neighbor complaints and found human fecal matter in buckets there in 2009, reports the Pocono Record. The township determined Newell was improperly disposing of sewage and had no permit for a septic system, reports the paper.

Monroe County Court sided with the township in August 2012 and ordered Newell to vacate and never again occupy or use the property unless he had the permits to do so. The report said Newell had been living out of a car, a 1984 Pontiac Fiero, and in abandoned buildings since being ordered to vacate.

Newell told the paper he was unemployed for years after an injury from a crash and had nowhere else to go.

"They have no right to kick me off my property," he told the newspaper. "They call my property an eyesore. When I bought it, it was one of only three properties on the entire road that didn't have what they call junk."

A spokesman for Pocono Medical Center told the Pocono Record that Newell and two other people injured in the shooting were released from the hospital late Monday.

Newell was limping as he appeared via video feed from the Monroe County Correctional Facility for the arraignment, the Pocono Record reports. At the arraignment, a judge asked Newell if he owned any real estate and he responded: "They stole it from me. That's what started all this."

He asked a judge if he would receive medical attention, reports the paper.

"I got a .44 slug on my leg. Hospital says it's still in there. They gave me no pain medication and sent me on my way. I'm bleeding all over the place," he reportedly said.

Cops & Doctors!
Posted: Monday, June 25, 2012 - Updated 03:05 p.m. PST, Tuesday, June 26, 2012
Hitchcock, TX -- Former Houston police officer Dennis Redding (

pictured above, center

) has been charged with murder in connection with the death of Dr. Mark K. Holcomb, an oral surgeon in Webster, after the two paired-up for a fishing trip. Redding is a police officer who resigned from the force in 1978. He later worked in security for the National Aeronautics and Space Administration (NASA). Hitchcock Police Chief Clay Kennelly said there was a dispute between the two men in the sense that words were exchanged in the moments before Redding allegedly shot Holcomb in the stomach, although there may not have been an argument or a shoving match. Neither the police nor the family have a motive for the slaying. "There is seemingly no explanation right now," Hanks said. "They are at a loss." Kennelly said, "I am really at a loss to explain why it would happen in the first place."


Holcomb, 61 (

pictured left

) had escorted suspect Dennis Roy Redding, 63, of Cedar Creek to a guest bedroom on the third floor of his house in the Harborwalk subdivision when the shooting occurred about 12:30 p.m. The two friends were going to their bedrooms so they could get up early the next morning and go fishing. Holcomb accompanied Redding to a guest room, where for some unexplained reason Redding pulled a Ruger .380-caliber pistol from his luggage and shot Holcomb in the stomach, Kennelly said.

Kennelly said there were seven people in the house when police arrived, including the victim and suspect. One of the men in the house took the pistol from Redding and placed it in his pocket, according to a police affidavit. Holcomb lay on his back between the bed and the wall, blood pooled around a wound in his abdomen, the affidavit said. Police arrived to find two men restraining Redding. "Redding was compliant, he didn't struggle with the officers," Kennelly said. Redding was released Saturday after posting $150,000 bail.

Dr. Holcomb, of Clear Lake, was married with four daughters. He owned Clear Lake Oral and Maxillofacial Surgery in Webster.

Predatory Policing!
Posted: Friday, May 04, 2012 - Updated: Tuesday, May 8, 2012, 2:42 AM PST
Pittsburgh, PA -- A fired Pittsburgh police officer faces additional charges after a fifth woman told police he offered her legal assistance in exchange for sexual acts. The woman, identified in a criminal complaint as "Jane Doe-5," told a sex assault detective that she met Adam Skweres, 34, formerly a patrol officer out of the city's Zone 3 station in Allentown, in October of 2010 and kept her encounters with him secret for more than a year. "Jane Doe-5" recounted her story for sex assault detective Aprill-Noelle Campbell in an interview last month. The woman told the detective she met Mr. Skweres a year and a half ago, when her boyfriend broke his jaw in a bar fight and Mr. Skweres came to take their report.

When the woman reported to the Municipal Court Building for the alleged attacker's preliminary hearing, she "explained to [Officer Skweres] that she was afraid to go on the stand to testify because she had been drinking on the night of the assault and much of the night was a blur," according to a criminal complaint filed in Night Court on Thursday. She told police Mr. Skweres asked her if she wanted to get out of testifying, walked her outside to have a cigarette and told her that "the [district attorney] owed him a favor so she might not have to testify, but they should meet and discuss the situation." Mr. Skweres told the woman that she might lose her nursing license or be charged with perjury if she failed to testify after taking the stand and then called her later that night and instructed her to meet him at his Lincoln Place home, according to the complaint.

The woman told police Mr. Skweres pulled the battery out of her cell phone and scattered the pieces of it throughout his home before pointing to a tablet of paper and saying, "From here on out, we're not going to speak, we're gonna use this paper." The woman said she asked to leave and was told "that's not an option," a statement that made her fear "she was going to be raped or assaulted," according to the complaint.

She told police Mr. Skweres ordered her to strip naked and "perform a few favors." When she left, he told her to "say goodbye to your fucking career," police said. The woman told detectives she waited more than a year to tell her story, changing her mind only after she befriended a Pittsburgh police officer, who encouraged her to report her story after Mr. Skweres was arrested on the first round of charges.

Mr. Skweres faces charges of official oppression, false imprisonment, criminal attempt and criminal coercion for this latest incident, according to a summons filed Thursday night. He faces similar charges in the other cases, at least two of which date back to 2008, when Mr. Skweres had been on the force for about 18 months.

In one case, Mr. Skweres is accused of offering to write a positive letter to Children, Youth and Family Services if a woman performed oral sex on him. In another he is accused of offering to make a woman's ticket "mysteriously disappear" in exchange for a favor and in a third he is accused of offering to help a woman whose boyfriend was a potential informant if she performed oral sex on him. A fourth woman told investigators Mr. Skweres came to her home in uniform and attempted to rape her.

Mr. Skweres, then a five-year veteran of the force, was arrested in February after three women recounted similar stories to police and officers later pressed additional charges against him for an incident involving a fourth woman. Mr. Skweres has maintained his innocence and said he hopes to get his job back. His attorney has touted Mr. Skwere's military background as a former Army reservist who served in Iraq and questioned the credibility of his accusers. A judge ordered in March that Mr. Skweres should be placed on house arrest.

I Thought I
Got Away With It!
Posted: Tuesday, January 31, 2012, 9:11 AM - Updated: Wednesday, February 1, 2012, 3:46 PM PST


Pennsylvania -- Small town Pennsylvania cops used new DNA evidence to crack open a 30-year-old murder case, charging a local councilman with strangling a young woman who was once his lover. Gregory Scott Hopkins, 65 (

pictured above, center

) a councilman and building contractor from Bridgewater, about 35 miles north of Pittsburgh, was arrested on Sunday and charged with killing 23-year-old Catherine Janet Walsh, local media reported. Hopkins has been on the Bridgewater borough council for about three years, recently winning a reelection in November. Hopkins is currently being held in Beaver County Jail. A preliminary hearing is set for Feb. 6.

Walsh's father, Peter Caltury, found her bound and strangled in bed in her home in Monaca on Sept. 1, 1979, after she didn't show up for work following the Labor Day holiday. Hopkins was questioned as a possible suspect after Walsh was found and told police he and the young woman had been sexually involved. But he swore that they hadn't been together for a month before she died. Local cops cracked the cold case after new tests in 2011 — using methods unavailable in 1979 — linked Hopkins' DNA with semen found on Walsh's nightgown and bedsheets, the criminal complaint said. Cops haven't established a motive for the murder. At a news conference after the arrest, Walsh's brother, Francesco Caltieri, said the bust would be "the start of closure" for the family. "You know, 32 years is a long time," Caltieri told reporters. "So there were certainly a lot of times where we thought it would never happen, but you always keep faith."

Locals in the small Ohio River town said they were stunned by the news. "When I heard [about the arrest] on the news, it shocked me," one of Hopkins' neighbors, Tim Phillippi, told media sources. "I always thought he was a real nice guy. I never in a million years would have thought this." Dave Porter, who grew up with Hopkins, told media sources that he had a reputation as "a good guy."

"He was pretty much open and above board," Porter said. "That said, a lot changes over the years."

Internet Perverted Cop!
6:04 p.m. EST, February 17, 2011
A state trooper from the Milton barracks is off the job, accused of using an internet chat room to send a sexually explicit video to someone he thought was a 13-year-old girl. Trooper Douglas Sversko, a veteran with the Pennsylvania State Police. was arrested Wednesday. Investigators said Sversko sent nude video of himself to someone he thought was a 13-year-old girl. That girl was actually an undercover agent.


Sversko (

pictured left

) of the Lewisburg area, found himself on the other side of the law when he was arrested and accused of using a webcam to send nude video of himself to a 13-year-old girl in March of last year. It was actually an undercover agent posing as a teen in an internet chat room.

Sversko helped investigate a case last year involving child predators from the Hughesville area and numerous others during his more than 27 years working as a trooper in central Pennsylvania

.





Investigators said they seized three computers from Sversko's home. Court papers state Sversko used the webcam and wrote to the undercover agent saying, "Make sure you delete our conversation," and, "We don't really want mom to read about this."

State police said Trooper Sversko has been suspended without pay effective Thursday. He was assigned to state police in Milton. He is out on bail, awaiting a court hearing in the Harrisburg area.

LAPD Again!

January 19, 2011

PLAYA VISTA, Calif. (WCJB) -- The Los Angeles Police Department is defending officers who fatally shot a man during a struggle, after he stripped and caused an early morning disturbance in the Playa Vista area. Police say 25-year-old Reggie Doucet, a former football player at Middle Tennessee State University, repeatedly punched the officers and tried to take their guns. Paul Weber, president of the LA police union, said in a statement Saturday that the officers were "fighting for their lives" when they opened fire.

But civil rights groups contend they could have used non-lethal means to subdue Ducet. They're calling on LAPD Chief Charlie Beck to review the department's training and tactics in dealing with unarmed suspects. The shooting happened just after 3 a.m. Friday in the 5600 block of Crescent Way West after LAPD officers responded to a disturbing the peace call.




The man, identified as Reggie Doucet, apparently took a taxi to the location, began stripping off his clothing and running around naked. A witness said she heard screaming and commotion outside her window as police chased after the naked suspect. At some point, the suspect put on boxers. "I heard them try to detain him and he would not comply; and there was a fight, a physical fight," she said. She then heard two gunshots.

Doucet was struck and rushed to a local hospital where he was pronounced dead, officials said. Police say he was a resident of the condominium complex. Doucet's neighbor Chris Ellison said the former quarterback for Middle Tennessee State University was never violent in the seven years they were neighbors. Doucet, who played corner back, played on MTSU's Motor City Bowl team. He started five games and played in all 13 games in 2006 with a career-high 40 tackles and three interceptions.

The shooting is under investigation.

Another OPD Homicide!
December 21, 2010
Busted!
November 12, 2010
Photo: This video frame from a surveillance camera shows a confrontation between off-duty Deputy U.S. Marshal Matthew Itkowitz, left, and Ryan Gonzalez on March 5, 2008, in an alley off Melrose Avenue. Gonzalez was shot and killed during the confrontation. This frame shows the muzzle flash from the first shot fired by Itkowitz.

In a 2008 homicide case an off-duty federal marshal argued that he fatally shot a man in self-defense. Corrupt Justice™ explores the death investigation and various witness accounts of what happened that fateful evening, as well as reveals surveillance camera footage that sheds light on the shooting.

Matthew Itkowitz, an off-duty deputy U.S. marshal, was being beaten and threatened with a gun in an alley off Melrose Avenue when, in fear for his life, he managed to draw his own weapon and fatally shoot his attacker.

At least, that's the story Itkowitz told Los Angeles police.

What really happened that night in the Fairfax district is less clear-cut. Witnesses' accounts of what happened before the shooting vary. But footage from a surveillance camera, which has never been made public, calls into question the deputy marshal's claim of self-defense. A copy of the tape was reviewed by Corrupt Justice™.

The video footage of the March 5, 2008, encounter, coupled with other evidence from the scene, raises a disturbing possibility: that a drunk cop fatally shot a man in the back to settle a score.

Whether prosecutors see it that way is another matter. View the video footage

Watch:
"Dirty 30's!
November 12, 2010
Oakland police officers in riot gear stand guard on I-880 entrance ramp at 42nd Avenue to prevent demonstrators from trespassing in Oakland, Calif., on Thursday, Nov. 11, 2010. The demonstrators protested the fatal shooting of Derrick Jones by Oakland Police last Monday, November 8. The peaceful protest began with a march from Derrick Jones' barbershop on Bancroft Avenue near Seminary Avenue along International Boulevard and ended at the Fruitvale BART station.

OAKLAND, CA -- The "shiny object" police officers said they saw being held by Derrick Jones before he was fatally shot Monday night was an electronic scale, police said today. Police also said a small amount of marijuana was found in one of Jones' pockets. The unarmed 37-year-old, a father and barbershop owner, was fatally shot by two officers after a brief foot chase. The officers were trying to detain him after a report of a domestic dispute.

Sources identified the officers today as Eriberto Perez-Angeles, who has been on the department for three years and who is also a member of the SWAT team, and Omar Daza-Quiroz, an officer for four years.

The officers told investigators that Jones kept reaching toward his waistband and that at one point they saw a "shiny object" that turned out to be the scale.

Oakland civil rights attorney John Burris, who has consulted with Jones' relatives, was skeptical of the explanation. "For one thing, I'm surprised it's taken five days for the police to reveal this information," Burris said. "And the fact that they saw something shiny was certainly not a basis to shoot and kill someone."

Officers told investigators that Jones was shot several times in the front of his body after he refused their repeated commands to raise his hands. The officers said Jones appeared to be reaching for something when they shot him. No gun or other kind of weapon was found on him. The scale was found alongside his body, authorities said. Oakland police spokesman Officer Jeff Thomason today described the scale as 3 inches by 5 inches with a silver finish. The marijuana was found in a small glass container.


BART police officers stand guard at Fruitvale BART station as demonstrators protest the fatal shooting of Derrick Jones by Oakland Police in Oakland, Calif., on Thursday, Nov. 11, 2010. The peaceful protest began with a march from Derrick Jones' barbershop on Bancroft Avenue near Seminary Avenue along International Boulevard and ended at the Fruitvale BART station. Jones was shot and killed Monday November 8, 2010. A demonstration is scheduled for today at 3 p.m. in front of Jones' barbershop on Bancroft Avenue to protest his killing. A march Thursday from the barbershop to the Fruitvale BART station was peaceful but did close down the BART station for about an hour.

The police homicide and internal affairs units and the Alameda County District Attorney's Office are investigating the shooting. The two officers are on paid administrative leave as is normal after an officer-involved shooting.

---
Trooper Foley!
---
Upheld!!!
UpdatePublished: Friday, Jan. 6, 2012

Pennsylvania -- The state Superior Court has upheld the conviction of a former Pennsylvania trooper in the murder of a Blairsville dentist. In a 19-page opinion, a three-member panel of the appellate court dismissed each of Foley's arguments seeking to throw out a first-degree murder conviction that ended an eight-day trial on April 13, 2009. He is serving a mandatory life sentence at SCI-Retreat in Luzerne County near Wilkes Barre.

An Indiana County jury convicted Kevin J. Foley, 46, formerly of White Township, in the fatal beating and slashing of Dr. John Yelenic in his home in 2006. Foley had been living with Yelenic's estranged wife, Michele Yelenic, who was going through a bitter divorce with the dentist. "On three occasions, Foley attempted to have Dr. Yelenic investigated and arrested for child abuse, and Foley was frustrated by his lack of success," the court noted in the opinion, dated Dec. 28 and published this week. "Foley had an opportunity to commit the crime. At the approximate time of the murder, he was driving home from a hockey game in Delmont to his home in Indiana which took him past Blairsville, where Dr. Yelenic resided," Judge Jack A. Panella wrote in the opinion.

Defense attorneys argued that President Judge William Martin erred when he permitted jurors to hear evidence about bloody footprints discovered near the body. The defense argued it "was irrelevant because the shoe prints found at the scene could not be authoritatively determined to be any particular brand, style or size of shoe."

Deputy Attorney General Anthony Krastek presented trial evidence linking the prints to a specific Asics brand running shoe favored by Foley. Evidence showed the shoe size was between size 10 and 12, and Foley wore a size 10. Terry Schalow, a product manager for Asics in California, testified the print matched a specific Asics Gel Creed shoe or a knock-off. Troopers at the Indiana station testified Foley switched to Nike shoes after the murder, noted the panel, which included Judge Jacqueline Shogun and Senior Judge Robert E. Colville.

"While the shoe-print evidence tended to support an inference that Foley committed the crime, there is no reason to believe that it improperly inflamed the jury. Thus, the trial court did not abuse its discretion by admitting the shoe-print evidence," it said.

"Dr. Yelenic was slashed by a sharp instrument, and Foley was known by his colleagues to be a 'knife guy' who habitually flicked open and shut a knife that he carried with him. When informed of Dr. Yelenic's death shortly after the discovery of the murder, Foley was unemotional, expressed no curiosity about the nature or cause of death, and only asked which law enforcement agency was in charge of the investigation. "After the murder, Foley stopped playing with his knife," the opinion said.

Other evidence linked the trooper to the killing.

"Foley's DNA profile is consistent with DNA found under Dr. Yelenic's fingernail, and the most conservative estimate of the likelihood that someone else would possess a consistent profile was one in 13,000. On the night before the murder, Foley had no abrasion on his forehead, but on the morning following the murder he had an injury on his forehead described by three eyewitnesses as a fingernail scratch and by others as a cut that appeared to be fresh," the appellate judges wrote.

Michele Yelenic was not charged. She denied being involved or having any knowledge of the slaying, according to filings in a civil damage suit filed by Yelenic's heirs. They unsuccessfully tried to obtain his divorce after he was killed.

Life without Parole!!!
UpdateJune 1, 2009



An Indiana County judge sentenced former state trooper Kevin Foley to LIFE IN PRISON, WITHOUT PAROLE for killing Blairsville dentist, Dr. John Yelenic three years ago.
---
March 19, 2009
INDIANA, Pa. - An Indiana County jury returned a

guilty verdict of first-degree murder

late Wednesday (March 18, 2009) night against a state trooper accused of stabbing and nearly decapitating Blairsville dentist Dr. John Yelenic in 2006. The verdict came hours after suspended Pennsylvania state Trooper Kevin Foley took the stand and denied killing the dentist, who was found dead on April 13, 2006. The defense rested its case and the jury began its deliberations late Wednesday afternoon and lasted late into the evening. Jurors deliberated six hours before finding Kevin Foley guilty of first-degree murder in the April 2006 slaying of Dr. John Yelenic at his Blairsville home.

Foley enlisted in the State Police on Jan. 3, 1994, and graduated from the State Police Academy on June 24, 1994. He was assigned to Troop A, Indiana, where he served since that time.



Sentencing:

June 1, 2009



Foley's Testimony - March 18, 2009

Senior Deputy Attorney General Anthony Krastek questioned Foley about testimony by other troopers who said he talked about wishing for Yelenic's death. One trooper testified that Foley asked for his help to kill Yelenic. "I never made a threat with the intention of carrying it out," Kevin Foley said during questioning by the prosecution at his trial. Foley acknowledged that he didn't like Yelenic, but said he was a practical joker and commented in jest. "Is it funny when you asked ... that you wanted help killing John Yelenic?" Krastek said. "What's so funny about that? Tell me the joke." "There isn't any joke," Foley replied. "It's just my personality, my behavior." Under earlier questioning by his defense attorney, Foley said he was innocent.


Background
September 27, 2007
INDIANA - A Pennsylvania State Trooper (

pictured left

) was arrested today and charged with the 2006 murder of a prominent Indiana County dentist, John J. Yelenic. Attorney General Tom Corbett identified the defendant as Kevin Foley, 42, of 10 Susan Dr., Indiana. Corbett, along with Indiana County District Attorney Robert Bell and Pennsylvania State Police officers, announced the charges during a news conference this afternoon at the Indiana County Courthouse. Corbett said the April 13, 2006 homicide of Dr. John J. Yelenic, 39, was placed before a statewide investigating grand jury in May 2007. The grand jury found evidence linking Foley to Dr. Yelenic's murder. "State Police worked side by side with the Attorney General's Office and the Indiana County District Attorney's Office in this investigation," said State Police Commissioner Jeffrey B. Miller.



The Arrest







The Dr. John J. Yelenic homicide


Corbett said the grand jury found that Dr. John J. Yelenic was killed in the early morning hours of April 13, 2006. Yelenic's body was discovered in the living room of his home located at 233 South Spring St., located within the Borough of Blairsville, Indiana County. Corbett said that Yelenic died after receiving multiple laceration wounds, most of which were consistent with slashing knife wounds. An autopsy found that the cause of death was exsanguination, or blood loss, as a result of lacerated wounds of the scalp, face, neck, trunk, and right arm.



The Grand Jury



According to the grand jury, blood pools and smears in various locations inside the residence - including on the walls and furniture located in the foyer, hallway, and living room - indicated that a struggle had taken place. A window next to the front door was broken and blood was observed on and around the window. The window curtain and two curtain rods were bent, twisted off mounting hooks, and soaked in blood lying on the floor in the foyer. Because the crime scene indicated that a struggle had taken place, a blood sample and fingernail clippings were obtained from Dr. Yelenic and sent to an FBI lab for DNA analysis.

Corbett said Foley played in an ice hockey game at the Center Ice Arena off route 22 in Salem Township on April 12, 2006. Foley was seen arriving at the ice arena at approximately 10:30 p.m. He played in the hockey game and left the ice arena at approximately midnight. The grand jury also revealed that when Foley left the arena he did not have any apparent injuries. Following the murder of Dr. Yelenic on April 13, 2006, Foley was observed with a fresh, one-to-two inch gash that appeared to be red and swollen above his left eye. Another small scratch was seen below the left eye.

Corbett said Dr. Yelenic was found barefoot; however, bloody shoe prints were also discovered at the crime scene. Investigators sent photographs and CD images of the prints to the FBI lab, where tests indicated the prints were from an ASICS 'Gel Creed" or 'Gel Creed Plus" shoes, size 10 through 12-and-a-half. The grand jury revealed that Foley was regularly seen wearing ASICS running shoes and would purchase shoes directly from ASICS through a discount program offered by the company to individuals in law enforcement. On Aug. 12, 2003, an order was placed to ASICS by Foley for a pair of Gel-Creed TN217 running shoes, size 10. However, the company had discontinued that style, and instead shipped a pair of ASICS Gel-Creed Plus TN327 running shoes, size 10 to Trooper Foley on Aug. 18, 2003. The grand jury stated that after the murder of Yelenic, Foley was observed wearing only NIKE running shoes.

Corbett said surveillance video taken from two businesses indicates that a vehicle matching Foley's was near Yelenic's home within the time frame that the murder occurred. Corbett said the grand jury found that Foley had a well-known hatred for Dr. Yelenic. Foley had been having a romantic relationship with Yelenic's estranged wife, Michele. For more than three years, Yelenic and his wife had been going through a bitter divorce. Corbett said that at the end of 2004, Foley moved into Michele Yelenic's residence on Susan Drive, Indiana, with her three children, including Dr. Yelenic and Michele's adopted son. According to the grand jury, Foley publicly stated how he "wished that Dr. Yelenic would die." On one occasion, Foley allegedly asked another state trooper if he would like to help him kill Dr. Yelenic, although the trooper did not take the comment seriously at the time. Foley's comments regarding his hatred for Dr. Yelenic were allegedly a daily occurrence. Additionally, the grand jury found that it was not uncommon for Foley to be seen playing with a knife. It was revealed that Foley was always opening, closing, and flipping his knife. However, after Yelenic's murder, Foley was never observed playing with his knife again.

---
Other Killer Cops!
---
Jerry Bowens
March 9, 2009
A New York Police Department narcotics officer, Jerry Bowens, who is embroiled in a corruption scandal shot and killed his girlfriend. Authorities said it did not appear directly related to an investigation of alleged misconduct by officers (

they allegedly stole drugs and cash from busts and used them to repay an informant

) assigned to narcotics enforcement on overnight shifts in Brooklyn.

The corruption case dates to September 2007, when officials say a white undercover detective used a racial epithet with his secret recording device inadvertently switched on

. The recording suggested he may have also stolen drugs, triggering the criminal probe.




Court papers later alleged the officer revealed on tape that he and another officer had underreported the amount of drugs seized during an arrest. Both were arrested and charged with false document and official misconduct charges. Authorities say an investigation found that Bowens and another officer gave some of the missing drugs to an informant as a reward. A fifth officer also was charged; all except Bowens have denied any wrongdoing.


Bowens allegedly shot girlfriend Catherine Donofrio (described as Bowens' "on-again, off-again" girlfriend) in the Greenpoint apartment of her friend Melissa Simmons. News reports indicate that Bowens (

far left

) pulled Donofrio (center) into the bathroom and shot her in the head there, then he fired shots at Simmons (right), who was wounded. The motive of the slaying Sunday of 28-year-old Catherine Donofrio was unclear. It has been suggested that Bowens believed Simmons was setting Donofrio up with other men. Bowens went on the run, heading to a hotel in New Jersey (and leaving behind bloody towels) and eventually to Staten Island, where he alleged he was going to turn himself in at a police precinct. Cops found Bowens a block away from the precinct inside his car. He had a .357 magnum and an automatic rifle in the vehicle. Bowens was charged with murder and possession of a criminal weapon.

---
Alexis Chaparro
February 25, 2009
Arrest:

Nearly three months after the crime, a New York City police officer who has been on suspension since his fiancée, a fellow officer, was found shot to death in the couple's Long Island home was indicted. The man, Alexis Chaparro, 27, (

above right

) of Bay Shore, was expected to turn himself in to authorities Friday. Chaparro's indictment is the first in connection with Garcia's death. He was suspected in the Sept. 29, 2007 death of his fiancée, Sonia Garcia, 28, (

above left

) who was assigned to the 77th Precinct, in Brooklyn.

Mr. Chaparro told investigators that on the morning of Ms. Garcia's death, he heard a shot and found her in a bedroom with a chest wound

.



Plea:

A New York City police instructor has admitted he shot and killed his fiancee, also an NYPD officer, inside their Long Island home in September 2007. Alexis Chaparro pleaded guilty to first-degree manslaughter Wednesday in the death of Officer Sonia Garcia in state Supreme Court in Riverhead.

Chaparro contended he was concerned about burglars in his Bay Shore neighborhood and shot and killed the victim after being awakened from a sound sleep

. Chaparro, originally indicted on second-degree murder charges, faces 10 years in prison when he is sentenced on Jan. 7, 2009. Prosecutor Janet Albertson said recent appeals court decisions have made it difficult to convict suspects in one-on-one shootings like the killing of Garcia, so the decision was made to accept a plea deal to ensure Chaparro spends a "substantial prison sentence."



Sentencing:

A New York City police academy instructor was sentenced in Riverhead Wednesday, February 25, 2009, to 10 years in prison for fatally shooting his fiancee. Alexis Chaparro, 28, pleaded guilty to first-degree manslaughter, a crime that carries a maximum prison term of 25 years.


---
Archives
---
Lt. Jim Barton
April 11, 1995
---
This case aired October 29, 2005 on the CBS News show "48 Hours Mystery." Jim Barton was a Lt. with the police department in Springboro, Ohio. On April 11, 1995 he returned home to find that his wife Vickie had been murdered execution style with three gun shot wounds to the head. The case remained unsolved for three years. In 1998, the police got a break when a career criminal named Gary Henson told them that his half-brother William Phelps killed Vickie Barton. According to Henson, Phelps and an unknown accomplice burglarized the Barton home. Phelps panicked and shot Vickie Barton. Four months after killing Vickie, Phelps committed suicide. Because Henson knew details of the crime that had not been released to the public his story sounded believable. However, DNA evidence found at the crime scene did not match William Phelps. Therefore, the case remained opened as to who killed Vickie Barton.
In 2003, a cold case team took another look at Vickie Barton's murder. Within six weeks they found something that had been overlooked. When Jim Barton (

pictured left

) found his wife had been shot to death he called 911. On the 911 tape, Jim Barton can be heard saying "I gotta call Phelp man." This appeared to tie Barton with William Phelps. Barton would claim the 911 operator was not helping him and that he slurred his words and stated "I gotta call fo-help man." Convinced that he said "Phelp" the cold case team went back to Phelps' half-brother Gary Henson who provided police with additional information. Henson now claimed that Barton hired Phelps to stage a burglary at Barton's house and to scare his wife Vickie. It was known that Barton wanted to become the Police Chief and there was an unwritten rule that the Chief should reside within the city limits. Since Barton lived outside the city limits, the police theorized that Barton wanted his wife scared into moving into town. In April 2004, Jim Barton was arrested for causing Vickie Barton's death. His trial began on February 7, 2005. Eleven days later the jury found him guilty of involuntary manslaughter and aggravated burglary. Jim Barton was sentenced to 15 to 50 years in prison. Barton maintains his innocence.

The Barton file

April 11, 1995:

Springboro Police Lt. Thomas "Jim" Barton calls Warren County 911 emergency dispatchers and reports finding his 40-year-old wife, Vickie, dead in their Franklin Township farmhouse. Vickie Barton, a nurse, taught nursing students in Kettering, a Dayton suburb. She had been shot.

September 1995:

Investigators say they have ruled out Barton as a suspect because they had accounted for his actions the day his wife died.

December 1998:

After deputies received a tip that a dead Middletown man, William Lee Phelps, may have been connected to Vickie Barton's slaying, investigators exhumed his body. He had committed suicide four months after the slaying. However, DNA samples from Phelps did not match crime-scene evidence, investigators said.

April 2003:

Authorities from several Warren County police agencies form a "Cold Case Squad" to re-investigate unsolved homicides; the Barton case becomes a top priority. Jim Barton undergoes cold-case investigative training.

June 2003:

Investigators release new descriptions of items that were apparently stolen from the Barton farmhouse, including a .22-caliber gun, possibly the weapon used to kill Vickie Barton.

January 2004:

Authorities reveal that Barton and Waynesville Officer Tom Barber are among at least three people who have important information about the crime; both officers are suspended from their jobs. Investigators also disclose they found proof that Phelps had been at the crime scene the day Vickie Barton was killed; they allege Barton uttered Phelps' name when he called 911 to report his wife was killed.

February 2004:

Barton, 48, resigned from the Springboro force two weeks after he was suspended; Barber, 51, was fired from the Waynesville force for missing meetings with the police chief.

April 2004:

Two days before the ninth anniversary of the slaying, a Warren County grand jury indicts the former lieutenant on five charges alleging he was involved in her death but wasn't the gunman. Barton is freed after his new wife posts $55,000 bond.
---
Reader Pageviews by Country
Period of: 2011 Mar 7 11:00 AM – 2011 Mar 14 11:00 AM
---
United States
•» 1,376
Germany
•» 103
United Kingdom
•» 43
Canada
•» 34
Japan
•» 17
Russia
•» 15
India
•» 11
France
•» 10
Australia
•» 07
Mexico
•» 06
---
«•
Thank you for visiting Corrupt Justice™. Enjoy our Free Movie Intermission! Don't forget to Bookmark Us & Tell A Friend! We're Global!
•»
---
Movie Intermission!
---
Murder Verdicts
---
---
---