↓↓↓↓↓↓↓↓↓ Blog Post Starts Below ↓↓↓↓↓↓↓↓↓

---
Click on Banner to Sell Your Home(s)!
---
"Another Nigger fried. No big deal."

-- April 16, 2011, Statement by New York City Police Officer Michael Daragjati, boasting of his false arrest of another African-American male.
---
---
Top News Stories!
Corrective Measures!
Posted: Dec 21, 2016 4:47 AM PST ~ Updated: Dec 21, 2016 4:47 AM PST
ANGOLA, La. (WCJB)
-- The assistant warden, Barrett Boeker, 34, of the Louisiana State Penitentiary at Angola, has been arrested on a count of second-degree rape. Authorities say Boeker was arrested Tuesday. The rape is alleged to have occurred on November 30, 2016. District Attorney Sam D'Aquilla said the alleged attack is believed to have occurred at Boeker's home. His home is inside the prison gates in a small community where some of the state penitentiary employees live. The West Feliciana Parish Sheriff's Office has released few details. They said in a statement that Boeker turned himself in on Tuesday. Tuesday is the same day the warrant was issued for his arrest.
Sharp Corrections!
Posted: Dec 2, 2016 10:35 AM EST ~ Updated: DEC. 3, 2016 - 07:00 PM PST
COLUMBIA, S.C. (WCJB)
– The South Carolina Department of Corrections has charged three corrections officers with attempted murder and misconduct in office. Officers Jarrell Kwabbie Boyan, 26, Pernell Fogle, 24, Jaquan Smith, 24, are all accused of stabbing a Kirkland Correctional Institute inmate on Oct. 6, 2016. The stabbing occurred while the inmate was in their care and handcuffed.
The department of corrections says all three were placed on administrative suspension without pay after the incident. The South Carolina Department of Corrections announced that it had fired the three on Wednesday. The officers were booked at the Alvin S. Glenn Detention Center in Columbia, on Thursday. It's unclear if they have attorneys.
The Roof Case!
Posted: Tuesday, Nov. 29, 2016 - 3:00 PM ~ Updated: DEC. 3, 2016 - 08:10 PM PST
COLUMBIA S.C. (WCJB)
-- Dylann Roof is accused of killing nine people in a Charleston church on June 17th, 2015. Roof has been granted the right to put on a pro se defense by presiding Judge Richard Gergel. "In this case the judge has agreed to let Roof defend himself, without counsel." Roof's former attorney will be allowed to provide advice to him, as "standby counsel. The attorney will not be allowed to question witnesses, or argue to the jury. However, he can consult and be asked questions by Roof in real time. Judge Gergel also cautioned Roof about the gravity of the case. The case will commence once the jury is selected. This could be a long process. The pool of potential jurors is more than 500 people.
Many in this pool of potential jurors can recite the words that protect citizens from prosecution for their alleged criminal actions. Most can even recite the speech verbatim. This speech is known as the "Miranda Warning". Miranda warnings are based on the case of
United States v. Miranda, 384 U.S. 436 (1966)
. The Primary Holding of United States v. Miranda is that Under the Fourth Amendment, any statements that a defendant in custody makes during an interrogation are admissible as evidence at a criminal trial:
1)
only if law enforcement told the defendant of the right to remain silent;
2)
law enforcement told informed the defendant of the right to speak with an attorney before the interrogation started, ... even if [s]he can't afford one; and
3)
the rights were either exercised or waived by the defendant in a knowing, voluntary, and intelligent manner.
Miranda v Arizona 384 U.S. 436 (1966) by Leegal Counsel on Scribd
However, if the defendant does not want an Attorney, [s]he can represent herself. "In Pro Se" is a Latin term meaning: "on behalf of themselves." "A pro se defense is as much your right as having someone else represent you." In a 1975 Supreme Court decision, the Justices ruled that criminal defendants could represent themselves, "even if it is to their own demise."
Roof's case is not a question of "who-done-it." His case is a question of the death penalty and whether the "Federal Government is going to execute [him]." Roof's strategy should be more saving himself from execution, rather than a defense against who committed the crime.
Should Roof find himself over his head, he will have to ask the judge for another attorney to step in. This request could be denied. Roof, in effect, waived his rights in making and winning the motion for pro se.
Bourbon Street!
Posted: Dec 2, 2016, 8:12 PM ET ~ Updated: DEC. 4, 2016 - 12:58 AM PST
New Orleans, LA
-- Louisiana State Police found and arrested Kavon Manuel, 20. Manuel is the second suspect in the Bourbon Street shooting that left one person dead and nine others injured. He was arrested Friday at a home in the Lafayette area. New Orleans police said in a news release that Manuel's arrest resulted from information gathered in the investigation. Manuel will be extradited to New Orleans to face a charge of second-degree murder and nine counts of attempted murder. New Orleans Police Chief Michael Harrison, New Orleans Mayor Mitch Landrieu, State and Federal law enforcement officials announced the arrest of Jordan Clay, 20, Thursday night. Clay is the other suspect in the incident. It wasn't immediately known if either Clay or Manuel had a lawyer.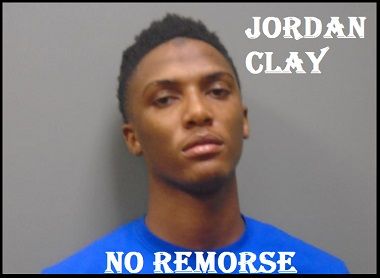 Harrison said Clay and Manuel had an ongoing dispute. They just happened to run into each other early Sunday on Bourbon Street. A shoot out erupted between Harrison and Clay. Demontris Toliver, 25, of Baton Rouge, Louisiana was killed in the cross fire. Toliver was a tattoo artist and a New Orleans native. Toliver's father Kim appeared at a news conference and held up pictures of his son. He asked "each and every one of y'all to keep us in your prayers," saying that he has lost "a part of my life." The surviving victims included seven men and two women. They ranged in age from 20 to 37. Police said none of the wounded had life-threatening injuries.
The French Quarter shooting erupted hours after Saturday's annual Bayou Classic football between Southern University and Grambling State University. The tourist district was bustling with visitors after the Thanksgiving holiday. Harrison said the shooting occurred about 1:30 a.m. Sunday. He said the shooting had nothing to do with the classic match-up. He also said that between 30 and 40 police officers and EMS crews were in the district then and responded quickly. Speaking at a news conference, Mayor Landrieu praised that fast response Friday. He also said the shooters showed "a complete disregard for the lives of those around them."
Posted: Sunday, Nov. 27, 2016 - 3:00 PM ~ Updated: DEC. 2, 2016 - 11:00 PM PST
New Orleans, LA
-- An argument between two visitors to New Orleans sparked a gunfight early Sunday on Bourbon Street. Police said, the shooting left a young Baton Rouge artist dead and nine others injured. The spray of bullets sent hundreds of early morning party goers running in terror. The bloodshed took place in the 100 block of Bourbon, near Iberville Street. The shooting eerily echoed the carnage from a two-man gun battle six blocks away on the same street in June 2014. The second mass gun attack on the city's most famous entertainment corridor left Mayor Mitch Landrieu, Gov. John Bel Edwards and others groping for calming words. A negative national spotlight returned to a city already reeling from a recent swell of shooting sprees and murders.
The slain 25-year-old tattoo artist was identified as Demontris Toliver. Aaron Washington is a friend of the slain victim. They joined the crowds in town for festivities surrounding the Bayou Classic football game that took place Saturday inside the Mercedes-Benz Superdome. Police said the young artist was shot in the chest and shoulder blade area. He died at the hospital. Mayor Landrieu described Toliver's killing as "a tragic death for what would otherwise have been a very promising life. [...] To say the least it was an unconscionable act and it was unacceptable and it continues to put an exclamation point on the death and destruction gun violence has played out on the streets of New Orleans. And like I've said many, many times, it's almost impossible to understand."
Police Superintendent Michael Harrison said both perpetrators fled on foot, apparently unharmed. Harrison pleaded for the public's help. He described the mass shooting as an "act of brazen cowards." Harrison described it as an argument that began elsewhere. the argument migrated to Bourbon Street and "turned to a shootout." Harrison said: "They [the shooters] made a choice to endanger the lives of thousands of visitors and residents who were in the area. I'm confident we will track down those responsible for the crimes. We will hold them accountable for their actions." Harrison told reporters the victims were eight men and two women. They ranged in age from 20 to 37. Harrison said none of the victims appeared to have been targets.
---
Below is a list of the victims' ages and injuries:
Men
• Demontris Toliver, 25, (Shot to chest and shoulder blade area. Died at hospital)
• Age: 21, from Lafayette (Shot to hip)*
• 22, from New Orleans (Graze wound to buttocks)
• 21, from Mississippi (Shot to outer ankle)*
• 24, from Baton Rouge (Shot to chest area and hand)*
• 22, from Eunice (Shot to knee)*
• 22, from New Orleans (Shot to hand)
• 37, from Zachary (Shot to back of knee)
* = remains hospitalized
Women
• 25, from Lafayette (Shot to thigh)
• 20, from Scott (Shot to wrist, shoulder and chest area)
---
Five victims had been released from the hospital by late afternoon. The four other surviving victims were being treated and were expected to recover. A 21-year-old Mississippi man was one of the shooting victims. He is the only victim from outside Louisiana. Police said two 22-year-old men were released with minor injuries. they are both from New Orleans. New Orleans police had yet to identify either perpetrator by late Sunday. He said agents with the FBI, the ATF and other law enforcement organizations had joined in the manhunt.
Jessie Ben of Lafayette said her daughter Brittany Ben, 20 and her grandson Deion Ben, 21, were among the nine injured. Jessie Ben recalled rushing to New Orleans after getting the early morning call that the two had been injured while attending festivities related to the Bayou Classic. Jessie Ben said: "It was terrible. I couldn't think. I just said, 'Please, let my daughter be alive.'" She said her daughter was studying nursing at Southern University in Baton Rouge.
Brittany Ben was struck by five bullets and is due to undergo surgery at a hospital in Lafayette on Monday morning. Jessie Ben said her daughter Brittany lives in Lafayette. She said (about her daughter): "She's in a lot of pain right now. She feels nervous. But she's hanging in there." She said her grandson was shot in the pelvis. She also said his injuries were so severe and painful that he had to stay in a hospital in New Orleans.
Much of what happened about 1:30 a.m. Sunday mirrored the bloody events of about 2:45 a.m. June 29, 2014, in the 700 block of Bourbon Street. The two-man gunfight also left nine victims with bullet wounds. It claimed the life of a young bystander and Hammond nursing student Brittany Thomas, 21. Fifteen bullets were fired on that occasion. The mass shooting shook the city. The shooting prompted Mayor Landrieu to plead for State Police to help secure the Crescent City's historic tourist district.
A contingent of state troopers is now part of a patchwork of measures meant to beef up law enforcement presence in the seven-by-13-block neighborhood. They are bankrolled by a new French Quarter sales tax. They were designed to compensate for a steep manpower shortfall in the NOPD. However, the shooting Sunday morning was committed in spite of a highly visible police presence. Extra officers were added to work the thick Bayou Classic crowds on Thanksgiving weekend. Harrison said at least 30 law enforcement officers were close by when the gunfire rang out in what a parking attendant nearby described as a rapid succession of shots.
Surveillance video obtained by media sources shows numerous officers swarming the first block of Bourbon Street on horseback and foot. Their response begin just 20 seconds after the crowd broke out running away from the gunfire near Iberville Street. Alan Morey is a New Orleans resident. He witnessed the shooting. He said he saw numerous police and at least four ambulances arrive quickly. He said: "Pretty much the whole cavalry." He noted that he also saw plainclothes officers on the scene.
The shooting was the latest among many such violent incidents in New Orleans. The city has seen mass shootings over and over again the past several years. On Friday, four people were shot on a street corner in Central City. Two months ago on another street corner in the same area, six people were shot in what is believed to have been an act of gang violence. One of the victims killed was an innocent bystander. The victim had gone out for a pack of cigarettes.
A year ago this month, rival gang members fired wildly into a crowd in Bunny Friend Park in the Upper 9th Ward. The shooting wounded 17 people. However, no one was killed. Almost all of the victims were there to enjoy a DJ set. A year before the earlier Bourbon Street shooting spree, two brothers unleashed a hail of gunfire into a crowd enjoying a second-line parade on Mother's Day in 2013. Nineteen people were shot. One person was trampled in a stampede for cover.
The slaying marked the 162nd homicide this year in New Orleans. This is a figure the city reached last year on Dec. 29, according to Jeff Asher, a former city crime analyst. Asher tweeted Sunday that 42 people had been shot in the city over the past 10 days. Asher said the number of shooting incidents — single events in which one or more people are shot — stands at 427 for the year. He also said this is well above the tally for all of 2015. Asher wrote: "The recent rise in gun violence here is real and very terrifying. The story today may be about gun violence on Bourbon Street, and that's a horrific tragedy, but the real problem here runs way deeper."
Police announced Sunday that officers working a proactive patrol in the French Quarter had arrested 11 people, before and after the fatal shooting spree, related to illegal possession of firearms. None of them was a suspect in Sunday morning's carnage, NOPD spokesman Tyler Gamble said.
Per Secret!
Posted: NOV 23, 2016 - 3:00 PM ~ Updated: DEC. 2, 2016 - 11:00 PM PST
New Orleans, LA
-- Karl E. Newman is a former Tangipahoa Parish Sheriff's Office deputy. He faces nine counts in a federal indictment unsealed last month. The counts include robbery; possession with intent to distribute cocaine; and Oxycodone. Newman and a former colleague are scheduled to stand trial in February. Both served as part of a task force under the U.S. Drug Enforcement Administration. The New Orleans-based drug task force has come under federal investigation.
A secret court hearing was conducted this year featuring startling testimony about the New Orleans-based drug task force. The hearing took place behind closed doors in May. The secret court hearing included allegations that a longtime member of the group sold narcotics across state lines. There were also allegations that at least one occasion the member used the drug ecstasy to spike drinks at a social event in New Orleans. There were also claims that Newman misused DEA databases, provided drugs to potential informants and used violence against a woman following a sexual encounter. A heavily redacted transcript of Newman's initial federal court appearance offers new details about the government's months-old investigation. The transcript emerged in federal court filings last week. They also show that the Justice Department has uncovered an alarming practice in which the drug task force failed to document confidential sources, including one informant who began assisting in drug cases as early as 2014.
The U.S. Justice Department appears ready to portray Newman as a rogue deputy. The DOJ says he acted under lax supervision: broke nearly every rule in the DEA's book; is someone who used and sold dope; and strong-armed informants. Newman is accused of stealing cash and narcotics during federal drug raids. The testimony suggests that at least one recent trial in New Orleans federal court was tainted by false testimony orchestrated by Newman and another law enforcement officer. The other officer's name is blacked out of the court record. The State Police tested the Newman's hair and determined he had been using methamphetamine at the time of his arrest. The litany of allegations against Newman went on so long that the judge conducting the hearing, interrupted a special prosecutor at one point to say he had heard enough. Those allegations have been brought to the attention of the chief judge of the Eastern District of Louisiana, Kurt D. Engelhardt.
Douglas Bruce is an investigator with the Justice Department's Office of Inspector General. The testimony of Bruce represents the most detailed glimpse to date of the misconduct probe. The probe has also has resulted in federal and state charges against another former task force member, Johnny Domingue. Domingue is a young narcotics officer with the Tangipahoa Parish Sheriff's Office. He was hand selected to join Chad A. Scott's DEA task force. Newman and Domingue were charged in secret. Prosecutors did not unseal the Newman/Domingue indictment until five months after it was handed up. Bruce acknowledged that much of the government's case against Newman stemmed from the cooperation of Domingue. Domingue has pleaded guilty to state drug conspiracy charges. Bruce testified that Domingue told investigators that the misconduct on the task force "was a practice that was already in place when he came on board and that he inserted himself sort of in that circle."
Bruce recounted an August 2015 raid that Newman and Domingue carried out at the home of Rose Graham in Hammond. One other task force member was present. However, his or her name is redacted from the transcript. Domingue wrote in a report of the search that law enforcement had seized 20 Oxycodone pills and $3,025. However, Domingue later told authorities, there were in fact, between 70 and 80 pills, and an additional $3,000 cash that he split with Newman. Bruce testified: Newman told Graham after the search that "she needed to work off her drug debt and go to work for him." The woman began dealing marijuana and cocaine on Newman's behalf. These transactions that weren't part of any law enforcement operations. The arrangement began to unravel when Graham unwittingly sold drugs to an undercover State Police detective.
Newman also is accused of stealing narcotics from DEA evidence lockers. In December 2015, he allegedly filed paperwork within the DEA to transfer some cocaine from an old case. The cocaine was later found at Domingue's residence after the State Police carried out a search warrant there. The cocaine was still packaged in DEA evidence labels inside of a FedEx box. The Justice Department also is investigating an October 2015 arrest that followed a DEA raid of an apartment in Baton Rouge. According to Bruce that search involved Newman, Domingue and "other members of the DEA." The investigators found cash and methamphetamine in the residence. Newman authored a report claiming that $4,300 had been recovered. However, Domingue and the suspect claimed there actually had been between $10,000 and $12,000 in the apartment. The suspect's name is redacted from the transcript. Bruce said (referring to Domingue's statement to law enforcement): "He said they kept the money." An attorney for Newman did not respond to requests for comment this week.
One heavily redacted incident involved an unspecified social function Newman attended in New Orleans in which he apparently invited a number of people and "used ecstasy and also put ecstasy in all of their drinks" without their consent. At this point of the hearing, U.S. District Judge Ivan Lemelle interjected to say that the testimony he had from Bruce "would be sufficient for my purposes (at the initial appearance), unless you have something else concerning violence, guns." The special prosecutor responded: "One more matter involving potential violence." Bruce then described the aftermath of a "sexual encounter" Newman had with an unnamed woman. The woman had been attempting to leave and "felt Mr. Newman aggressively hold her down, held her back," Bruce said, "and she had to basically run out of the room for fear of being hurt."
The probe has also resulted in the indefinite suspension of DEA Agent Scott. Scott is a 17-year member of the DEA. The veteran DEA agent referred to himself as the "white devil" in his dealings with black residents on the north shore. Scott remains sidelined from the DEA. He has been stripped of his badge and security clearance. Every apparent mention of Scott's name was redacted from the transcript of Newman's initial appearance. However, the special prosecutor made clear in a separate court filing that Bruce's testimony related in large part to "information obtained by law enforcement about" Scott. That filing appears to be the government's first public acknowledgement that Scott is at the center of its investigation. It remains unclear whether he has been charged. Scott has declined to comment on the investigation.
Entire lines of questioning are redacted from the transcript of Newman's initial appearance. The redaction obscures several parts of the government's case. The Federal Bureau of Investigation, (Department of Justice Office of Inspector General) and DEA Office of Professional Responsibility wrote: "Disclosure of information regarding law enforcement's investigation of Special Agent Scott would jeopardize the ongoing investigation [...]."
In Custody!
Posted: Sun., Aug 23, 2015, 9:46 AM ET ~ Updated: Thurs., August 27, 2015, 2:29 AM PT
Lake Charles, LA
-- A Louisiana State Trooper died in Lake Charles after he was shot in the head by a suspect. A suspect was taken into custody.
Domestic Disputes!
Posted: Wed., August 26, 2015, 9:46 AM ET ~ Updated: Thurs., August 27, 2015, 2:29 AM PT
Sunset, Louisiana (WCJB)
-- A Louisiana police officer responding to a call of a man stabbing women was fatally shot Wednesday afternoon, authorities said. DiCapo identified the officer as Henry Nelson, 52. The suspect was identified as 35-year-old Harrison Lee Riley.
One of the women who was stabbed also died, Deputy Sheriff Paul DiCapo of the St. Landry Parish Sheriff's Office said. Shameka Johnson, 41, died of her stab wounds. Two other women were hospitalized. Her sister Surlay Johnson, 34, is in serious condition. They are sisters of the mayor of nearby Grand Coteau, Shaterral Johnson. The third woman is Courtney Jolivette Riley. She is the suspect's wife. She was listed in stable condition.
Riley was hospitalized after fleeing in his car from the house in Sunset, Louisiana. The incident occurred at the hme. He crashed into a convenience store several blocks away, police said. Riley barricaded himself behind an office door but gave up after police used tear gas and broke into the room. The suspect had some irritation to his eyes from tear gas. He was unhurt otherwise.
Sunset is a town of about 3,000 people located some 15 miles north of Lafayette, Louisiana.
Blind Justice!
Published: 8:46 PM EDT, Tue October 1, 2013 - Updated: 6:03 PM PDT, Tue October 1, 2013
Louisiana
-- Herman Wallace, a terminally ill Louisiana inmate, former Black Panther and one of the "Angola 3," who served more than 40 years in solitary confinement, was released from prison Tuesday night, hours after a federal judge vacated his conviction and sentence, an attorney told media sources. Wallace was in solitary at Louisiana State Penitentiary until 2009, when he was moved to Hunt Correctional Center. An Attorney said Wallace and another inmate at the Angola prison "were trying to stop the guard brutality as much as the inmate brutality" at the prison in the late 1960s and early '70s. Inmates often were in control of the Angola prison and young men were taken in as sexual slaves by fellow inmates, the attorney added. "It was a cauldron of brutality." Wallace, who was serving an armed robbery sentence at the time of Angola guard Brent Miller's death, and Albert Woodfox "were threatening the status quo," the attorney said.
Woodfox and Wallace were convicted in the 1972 killing of Miller. A third inmate, Robert King, or Robert K. Wilkerson, also protested prison conditions. King was transferred to Angola just weeks after the guard was killed. Even so, he was investigated as a possible "conspirator" and put into solitary confinement alongside Wallace and Woodfox, according to the documentary "In the Land of the Free." He was never convicted in connection with Miller's death. King was convicted in 1973 of killing a fellow inmate. Together, they were all known as the "Angola 3." They claimed they were targeted because of their activism as Black Panthers. Wallace proclaimed his innocence in appeals. King's conviction was overturned in 2001, and he was freed.
On Tuesday, U.S. District Judge Brian A. Jackson in Baton Rouge said that women were systematically excluded from the grand jury that indicted Wallace in the 1972 slaying of a guard at Louisiana State Penitentiary in Angola. An employee at a state prison where the release took place confirmed the release, but would not give her full name. Wallace's status Tuesday night was not immediately known. Media sources left a message Tuesday night with a spokeswoman for the state Department of Public Safety and Corrections. Jackson declined to address Wallace's other claims, including an allegation that the state knowingly used false testimony and withheld exculpatory evidence at trial.
Baton Rouge District Attorney Hillar Moore's office filed an appeal with the Fifth Circuit U.S. Court of Appeals and asked that Wallace not be immediately released. However, in a strongly worded order, Jackson later Tuesday repeated his demand that Wallace be freed now, saying the state has failed to show Wallace would be a flight risk or public danger if released. Failure to release the inmate immediately would result in a judgment of contempt, Jackson ruled. The judge said Wallace should be freed on "personal recognizance." The judge ruled that prosecutors have 30 days to notify Wallace, 71, whether they intend to seek a new indictment in the case.
Wallace's legal team lauded the judge's decision. "With today's ruling, at long last, Herman Wallace has been afforded some measure of justice after a lifetime of injustice. We ask that the Department of Corrections honor Judge Jackson's order and immediately release Herman Wallace so that he can spend his final days as a free man," they said in a statement. According to his lawyers, Wallace -- after losing between 40 and 50 pounds -- was found this summer to have terminal liver cancer. Chemotherapy treatment has not been effective and was suspended, according to one of the attorneys for Wallace and Woodfox. He said the cancer should have been diagnosed and treated much earlier. Wallace's sisters, nieces and nephews want him moved to hospice care in New Orleans.
"Mr. Wallace has fought his unconstitutional conviction for decades and is supported by four alibi witnesses who place him in another part of the prison when the tragic murder occurred," his lawyers said Tuesday. "He has claimed there was an unfair trial for 41 years and finally we have that ruling," his lawyer to media sources on Tuesday night. "For him to pass on from this world with friends and family at his side is extremely important." Amnesty International called on Gov. Bobby Jindal to "release Herman so that his family can care for him during his last months." Wallace and Woodfox "endured very restrictive conditions, including periods of 23-hour cell confinement," according to Amnesty.
The lawyer said he last saw Wallace a few weeks ago. "There is no anger with Mr. Wallace," the lawyer said. "He is the strongest person I have had the great opportunity to represent. He is about positive thinking."
A Murderer's
Police Support!
Posted: 9:24 AM EDT, Wed March 28, 2012 - Updated: 11:28 AM PDT, Wed March 28, 2012
"Act like a Thug Die like one!"

-- March 26, 2012, Internet posting by New Orleans Police Officer Jason Giroir, referring to African-American, slain Florida teen Trayvon Martin.
New Orleans, La. (WCJB)
-- A New Orleans police officer who posted an offensive comment online about slain Florida teen Trayvon Martin resigned on Tuesday. Under a news story on Martin, officer Jason Giroir wrote on the website of a media affiliate: "
Act like a Thug Die like one!
" He admitted to the post and submitted his resignation after being told Serpas was calling for a pre-termination hearing, according to police.
Martin, 17, was killed late last month as he walked back to his father's fiancee's house in Sanford, Florida, after a trip to a convenience store. Police say he was unarmed, carrying a bag of Skittles candy and an iced tea.
---
Screen shot of
Officer Jason Giroir's Post!
---
Superintendent Ronal Serpas accepted his resignation. "I have accepted Giroir's resignation, and believe it is in the best interest of this department and this city," Serpas said. The superintendent suspended Giroir without pay on Monday, when news of the incident broke.
Posted: 5:25 AM EDT, Tue March 27, 2012 - Updated 3:33 PM PDT, Tue March 27, 2012
New Orleans, La. (WCJB)
-- A New Orleans police officer was suspended Monday without pay after he posted remarks online about slain Florida teen Trayvon Martin. "Act like a Thug Die like one!" officer Jason Giroir wrote on the website of a media affiliate, under a news story on the case that has sparked national debate and concerns about racial profiling. Giroir admitted to the post, according to a statement from New Orleans police.
Trayvon Martin, 17, was killed late last month as he walked back to his father's fiancee's house in Sanford, Florida, after a trip to a convenience store. Police say he was unarmed, carrying a bag of Skittles candy and an iced tea. He was shot by George Zimmerman, who said he was acting in self-defense, according to authorities.
"The Internet comments written by Officer Giroir
(pictured above, center)
which include the fact that he is member of the NOPD, have given me grave concern regarding his fitness for duty. Because of this, I have suspended Giroir without pay, effective immediately," Superintendent Ronal Serpas said in the statement. "To say that I'm angry is an understatement. I'm furious," he added. Serpas said Giroir embarrassed the department by his "insensitive, harmful and offensive comments."
"[T]he only good n[igger] is a dead n[igger] and they should hang you in the town square to prevent any other n[igger] from coming in the area."
-- July 18, 2011 Statement by Oakland Public Schools Police Chief Pete Sarna, referring to an African-American police officer.
See:
Hurricane "New Orleans Police Department!"
Twitter Justice!
Posted: Thurs. December 8, 2011 11:33 AM - Updated: Fri. December 23, 2011 10:04 AM PST
LITTLE ROCK, Ark.
– The Arkansas Supreme Court on Thursday tossed out a death row inmate's murder conviction and said he deserves a new trial because one juror slept and another
tweeted
during court proceedings. Erickson Dimas-Martinez's attorneys had appealed his 2010 murder conviction because the juror sent the
tweets
despite the judge's instruction not to post on the Internet or communicate with anyone about the case. The lawyers also complained that another juror slept.
In one
tweet
, juror Randy Franco wrote: "Choices to be made. Hearts to be broken…We each define the great line." Less than an hour before the jury announced its verdict, he
tweeted
: "It's over." Other
tweets
by Franco made passing references to the trial, with posts such as, "the coffee sucks here" and "Court. Day 5. Here we go again."
The court said Franco, known as Juror 2 in court documents, violated general instructions to not discuss the case. "Because of the very nature of
Twitter
as an … online social media site, Juror 2's
tweets
about the trial were very much public discussions. Even if such discussions were one-sided, it is in no way appropriate for a juror to state musings, thoughts, or other information about a case in such a public fashion," Associate Justice Donald Corbin wrote.
An assistant attorney general had argued before Arkansas' highest court that the
tweets
were merely about the juror's feelings and not about specifics of the trial.
Courts in Arkansas and around the country are grappling with problems caused by jurors using
Twitter
, Facebook or other online services during trials. In 2009, a Washington County judge dismissed an attempt to overturn a $12.6 million judgment against a building materials company, despite the firm's complaint that a juror's
Twitter
posts showed bias. In the Arkansas case, the justices said, Franco had been given specific notice that
tweeting
was taboo. "More troubling is the fact that after being questioned about whether he had
tweeted
during the trial, Juror 2 continued to
tweet
during the trial," Corbin wrote.
The justices sent the case back to a lower court for a new trial.
August 24, 2011
---
Lynching!
United States
-- Lynching, the practice of executing people by extrajudicial mob action, occurred in the United States chiefly from the late 19th century through the 1960s. Lynchings took place most frequently against African-American men in the southern U.S. after the American Civil War and the emancipation of all slaves, and particularly from 1890 to the 1920s, with a peak in 1892. Lynchings were also very common in the Old West. Though a few whites were lynched as examples of the worse punishment they could have received, the majority of the victims were Mexican and Chinese men.
Lynching occurred most frequently in areas with large concentrations of blacks, dominated politically by Democrats, and with competition among local churches, as part of the enforcement of white supremacy by whites in the late 19th century following Reconstruction. The granting of U.S. Constitutional rights to freedmen after the American Civil War during the Reconstruction era (1865–1877) aroused anxieties among white Southerners, who were unwilling to concede such social status to African Americans. They blamed the freedmen for their own wartime hardship, economic loss, and loss of social and political privilege. During Reconstruction, freedmen and whites active in the pursuit of civil rights, were sometimes lynched in the South. In addition, blacks were intimidated and attacked to prevent their voting, with violence increasing around elections from 1868 into the late 1870s. White Democrats regained control of state legislatures in 1876 and a national compromise on the presidential election resulted in the removal of federal troops and official end to Reconstruction. There continued to be violence around elections to suppress black voting, particularly with the rise of the Populist Party and some victories by Populist-Republican candidates in the 1890s.
From 1882 to 1968, "nearly 200 anti-lynching bills were introduced in Congress, and three passed the House. Seven presidents between 1890 and 1952 petitioned Congress to pass a federal law." In 1920 the Republican Party promised at its national convention to support passage of such a law. In 1921 Leonidas C. Dyer from St. Louis sponsored an anti-lynching bill; it was passed in January 1922 in the United States House of Representatives, but a Senate filibuster by the Southern white Democratic block defeated it in December 1922. With the NAACP, Representative Dyer spoke across the country in support of his bill in 1923 and tried to gain passage that year and the next, but was defeated by the Southern Democratic block.
Decades later, during the late stages of the Civil Rights Movement, violence erupted again, with attacks and murders of black activists throughout the South, and bombings in Birmingham, Alabama of homes of aspirational African Americans. In 1964 three Mississippi civil rights workers were lynched - abducted, shot and killed by KKK members including Neshoba County law enforcement. These galvanized national public support for federal civil rights and Congress passed the Civil Rights Act of 1964 ending segregation, and the Voting Rights Act of 1965 to enforce constitutional rights to vote.
---
Angola Catchers!
N.O.P.D.!
October 31, 2010
(New Orleans police officers facing charges related to the Danziger Bridge shootings and subsequent cover-up include Sgt. Kenneth Bowen, upper left; Sgt. Robert Gisevius, upper right; officer Anthony Villavaso, lower left; and former officer Robert Faulcon, lower right. Sgt. Arthur Kaufman and former Sgt. Gerard Dugue are also charged but not pictured here.)
Five former New Orleans Police Department officers have confessed to crimes related to the shooting of innocent civilians at the Danziger Bridge post-Katrina and the subsequent cover-up of the incident. Their testimony is expected to figure prominently when six other current and former officers face trial in June for their alleged role in the shooting and cover-up. But
prosecutors
now say they have something else: allegedly incriminating statements from some of the accused, secretly recorded by cooperating officers. Judging by a glimpse offered in a government court filing, the tapes appear to be as disturbing as previous details of how officers killed two innocent civilians and wounded four others at the bridge.
NOPD Sgt. Kenneth Bowen, Sgt. Robert Gisevius and Officer Anthony Villavaso, as well as former Officer Robert Faulcon, are awaiting trial in June on civil rights charges related to the shooting and cover-up. Two others, Sgt. Arthur Kaufman and former Sgt. Gerard Dugue, are accused of helping in the cover-up.
The government's filing claims that officers who were helping investigators recorded Sgt. Gisevius elaborating on his role in the conspiracy and on ways to maintain the cover-up. The filing quotes him as saying investigators "could link a lot of people" to the conspiracy and that "everyone might be sunk." Sgt. Gisevius also called Sgt. Kaufman "f---ing dumb enough to put the report" about the incident on his computer, which federal agents later seized. Sgt. Gisevius also vowed that "the seven of us won't talk," in reference to the seven officers originally charged in an unsuccessful state case related to the shootings.
Sgt. Gisevius'
attorney
said he's not concerned about the government tapes. Sgt. Kaufman's
attorney
said the government's filing is trying to taint the jury pool in its favor. The government's filing also alleged that Mr. Dugue and Officer Villavaso made statements incriminating themselves.
The filing said Mr. Dugue, after initially standing by the NOPD's probe that deemed the shooting justified, drastically changed his tune during a second interview with the FBI that took place in September 2009. According to the filing, Mr. Dugue wondered whether two alleged eyewitnesses existed and called it "fishy" that they were never taken to a station to give statements. Mr. Dugue also questioned whether Ronald Madison, one of the civilians killed at the bridge, had ever shot at police, as officers on the bridge claimed. He also told investigators he was "uncomfortable" that Sgt. Kaufman had altered a police report used to justify the arrest of Lance Madison, the brother of Ronald Madison.
Mr. Dugue's
attorney
said the filing shows his client "did nothing wrong." A jury will determine whether Mr. Dugue committed a crime or not. But there's no indication that Mr. Dugue did anything to voice his suspicions of a police cover up to authorities -- and even stood by it, according to the government filing -- until his second interview with the FBI four years after the killings at the bridge. At the very least, that surely violated Mr. Dugue's oath to protect and to serve the innocent.
As for Officer Villavaso,
prosecutors
said he told FBI agents that Mr. Dugue and Sgt. Kaufman "put stuff in the report that we didn't do," referring to the NOPD report on the bridge shooting. The filing also said that Officer Villavaso told a cooperating witness that
Sgt. Bowen had used a handgun to shoot one or two rounds into the stomach of a wounded victim lying on the bridge
. That's one of the most disturbing allegations made in the government's filing.
That assertion evokes the cruelty described by Michael Hunter, one of the former NOPD officers who's pleaded guilty in the case. Mr. Hunter's confession in April said that as innocent civilians huddled behind a barrier on the bridge, an NOPD sergeant "suddenly leaned over the concrete barrier, held out his assault rifle, and, in a sweeping motion, fired repeatedly at the civilians lying wounded on the ground." Mr. Hunter's confession did not identify the sergeant, but it said the sergeant kicked and stomped Ronald Madison as the mentally handicapped man lay dying from gunshot wounds to the back. Another officer had shot Mr. Madison, who was not armed and was not a threat to officers.
When she accepted Mr. Hunter's plea in April, U.S. District Judge Sarah Vance said she was "sickened by the raw brutality of the shooting and the craven lawlessness of the cover-up." That remains true for almost every detail that surfaces more than five years after these awful crimes took place. It has taken a while for prosecutors to build their case and for the officers' shameful wall of silence to unravel. But it's never too late to make sure that all officers who broke the law at the bridge that day and during the years-long cover-up face the consequences of their actions.
---
"Hen-Dog"!
October 30, 2010
One of Cain's predecessors, Warden C. Murray Henderson, was recently convicted of shooting his wife five times, and he's most likely going to wind up in Angola for it. At 18,000 acres, it's the largest prison in the U.S., with the lowest-paid guards, few of whom have graduated from high school. It's a place that Collier's magazine once called "the worst prison in America," where in 1951, in an effort to protest the brutal conditions, 31 prisoners sliced their Achilles tendons so they couldn't be sent to work.
"The first people to stop visiting are your buddies who you committed the crime with," explains Cain. "The next is your wife. Your father dies. Your mom and your sister are the only ones who keep coming. Your momma is the only one who loves you." So Cain says his main job is to give the 5,108 hopeless men on this former slave-breeding farm hope, even though 86% of them will stay here for "life and one dark day." The dark day is the one after they die, when their body gets embalmed and waits to go home and get buried, although the truth is that when they die, no one comes, and they get buried right here on the Farm. Cain thinks he can summon hope through a four-year Bible college, or the amateur rodeo the prisoners put on every year, or having them pick cotton by hand in the fields that were once a real plantation, and still really are, for 4¢ an hour.
There are 88 men on death row, and Burl Cain has killed more people than most of them. He has set five down by lethal injection, and he has held each of their hands as they died. One man had track marks so bad they had to shoot the poison into his neck, and he kept bolting upright, so Cain had to push his shoulder down with his right hand while letting the man hold Cain's left for comfort. The table has five straps on the gurney (two wristbands, one chest belt and two leg manacles) making a horizontal cross, the only thing in Angola that isn't pointing toward either heaven or hell. Cain says he stayed quiet when he killed his first man and didn't give him a chance to confess and get right with God, and Cain felt him go to hell, felt it in his hand surer than anything he'd ever known, and it made him commit his life to Christ. "My wife, she doesn't like that she's married a killer," he says. "This is probably going to end my marriage."
A few months ago, though, some prisoners lost it, lost the hope, and one of them took a guard hostage. Burl Cain couldn't talk the hope back into him, and they had a shootout. "He got one of ours, and we got one of theirs," he says. "It all worked out in the end." And wrong as that sounds, in Angola that's how it is, and there's no hiding from it, and I feel so lucky to go back to a place where heaven and hell and sin and redemption are just philosophy to me.
A 2010 memoir by Wilbert Rideau, an inmate at Angola from 1961 through 2001, states that "slavery was commonplace in Angola with perhaps a quarter of the population in bondage" throughout the 1960s and early 1970s. The New York Times states that weak inmates served as slaves who were raped, gang-raped, and traded and sold like cattle. Rideau stated that "The slave's only way out was to commit suicide, escape or kill his master." Herman Wallace and Albert Woodfox, members of the Angola 3, arrived at Angola in the late 1960s and became active members of the prison's chapter of the Black Panther Party, where they organized petitions and hunger strikes to protest conditions at the prison and helped new inmates protect themselves from rape and enslavement. C. Murray Henderson, one of the wardens brought in to clean up the prison, states in one of his memoirs that the systemic sexual slavery was sanctioned and facilitated by the prison guards.
"Farm" History!
•
In 1952, 31 inmates cut their Achilles' tendons in protest of the hard work and brutality (referred to as the Heel String Gang.) In 1972, Elayne Hunt, a reforming director of corrections, was appointed by Governor Edwin Edwards, and the U.S. courts in Gates v. Collier ordered Louisiana to clean up Angola once and for all, ending the Trustee-guard and Trusty systems.
•
In 1961 female inmates were moved to the newly-opened Louisiana Correctional Institute for Women.
•
In the 1980s Kirksey McCord Nix Jr. perpetrated the "Angola Lonely Hearts" scam from within the prison.
•
In 1993 LSP guards fatally shot 29-year old escapee Tyrone Brown.
•
In 1999 six inmates who were serving life sentences for murder took three prison guards hostage in Camp D. The hostage takers bludgeoned and stabbed one guard, 29-year old Captain David Knapps, to death. Armed guards ended the rebellion by shooting the inmates, killing one, 26-year old Joel Durham, and seriously wounding another.
•
In Stephen King's book The Green Mile and the adapted movie The Green Mile, the fictional setting of the Louisiana Cold Mountain Penitentiary was loosely based on life on death row at Angola in the 1930s.
•
On August 31, 2008, New Orleans mayor Ray Nagin stated in a press conference that any New Orleans residents found looting during the evacuation of the city due to Hurricane Gustav would be arrested and immediately transported to Angola prison.
In 2009, the prison reduced its budget by $12 million by "double bunking" (placing bunk beds in dormitories to increase inmate housing capacities), reducing overtime, and replacing prison guards with security cameras.
News Update!
Craig's List in LA!
October 27, 2009
West Feliciana Parish, Louisiana
- Earlier this month, an assistant to Angola Warden Burl Cain was arrested in West Feliciana Parish, after allegedly responding to another prostitution ad on Craigslist. Angola Assistant Warden L. Bruce Dodd, 58, of Clinton, was issued a misdemeanor summons for soliciting for prostitution, police said. Dodd, who is also a lawyer, declined to comment on the incident.
CAPTURED CAIN!
September 14, 2009
A convicted murderer who escaped from Louisiana's top-security prison was captured on Monday partly because of a tip from an 8-year-old boy who spotted the man outside his school, the prison warden Burl Cain(
pictured left
) said. The boy, Hunter Gaines, spotted escaped convict Henry Smith "run across the basketball court" at his elementary school in nearby Tunica on Thursday, the day Smith ran off from nearby Louisiana State Penitentiary, warden Cain said. The tip helped, even though the child waited until Saturday to report the sighting, Cain said. "That witness confirmed that we were looking in the right place," Cain said. "He's a little hero."
Smith is serving a life sentence for second-degree murder in Jefferson Parish. Smith, 44, took off from his work detail picking up litter on the grounds of the 18,000-acre prison at Angola. He spent much of his four days of freedom hiding in a field of briars -- a tactic that frustrated search crews whose bloodhounds were sniffing for the man's trail, Cain said. He will be charged with escape and will
lose the privilege of cleaning up the prison grounds
, Cain said. He was caught Monday morning in a creek bed, about 1 mile from the Mississippi line and about 4 miles from the prison grounds, Cain said. A prison guard saw Smith, aimed a gun at him and ordered him to surrender, Cain said. "He thought about giving up, he thought about letting them shoot him" before he surrendered, Cain told reporters at a news conference.
Over 120 lawmen from around Louisiana hunted Smith on the Mississippi River and throughout the Tunica Hills that border the prison, officials said. Searchers included state police, agents from the state Department of Wildlife and Fisheries, dozens of sheriff's offices and police departments, the U.S. Marshals Service and officers from other Louisiana prisons.
"He really didn't have a chance" to elude them, the warden said. Cain said he was surprised that Smith lasted four days on the loose over a rainy weekend. Smith took some candy with him from the prison, but his food source otherwise was wild muscadine grapes, Cain said. "He did tell us he enjoyed being out in the woods, hearing the birds sing and all that," Cain said.
---
Slavery, Torture & Abuse of Prisoners
---
Angola
(
Angola Warden Burl Cain, pictured right
) Once called "the bloodiest prison in America," the Louisiana State Penitentiary at Angola has emerged as one of the most brutal and systemically abusive prisons in the entire United States. Recent congressional attention has again brought Angola into the media limelight.
Angola's History
In 1880, Major James purchased an 8,000-acre plantation in West Feliciana Parish called Angola (named after the area in Africa where the former slaves came from). He began keeping some inmates there at what used to be the Old Slave Quarters, which later became Camp A. (Camp A is no longer used to house inmates.) Primarily, however, inmates worked on levee construction on the Mississippi River outside either Angola or the penitentiary in Baton Rouge. In 1894, Major James died and his son took over the lease. However, the 1890's were years of reform and the public was shocked by newspaper accounts of brutality inflicted upon inmates. On January 1, 1901, the State of Louisiana resumed control of all inmates after 55 years of the lease system.
From 1901 until 1916, Corrections was operated by the Board of Control, a three member panel appointed by the Governor of Louisiana. One of the first things the board did was to purchase the 8,000 acre Angola Plantation at $25.00 per acre, a total cost of $200,000. New camps were built and many new security officers were hired. Brutality toward inmates was stopped and the death rate among inmates was reduced by 72%. However, the floods of 1903 and 1912 ruined the crops and put Angola in economic chaos.
In 1916, the legislature abolished the Board of Control and appointed Henry L. Fuqua as General Manager of the penitentiary. Mr. Fuqua, as an economic measure, fired almost all of the security officers at Angola and in their place put selected inmate trusty guards. In 1918, the old penitentiary in Baton Rouge was sold to the city and was soon torn down. In addition, he did away with convict stripes (the old black and white uniforms). In 1922, another flood at Angola ruined not only the crops at Angola, but also the crops of adjoining plantations. This was the third time in 20 years and the owners were ready to sell. In a series of eight purchases in a year and a half, Henry Fuqua purchased 10,000 acres of land at approximately $13.00 per acre. This brought Angola to its present size of 18,000 acres.
In 1952 a Minden, Louisiana, Judge by the name of Robert Kennon based his campaign for governor on the need to clean up Angola. This had been brought to light when 31 inmates cut their Achilles' tendon as protest to the hard work and brutality. In 1961, the Corrections' budget was drastically reduced and a period of decline began. During the late 1960's, Angola became known as "The Bloodiest Prison in the South" due to the number of inmate assaults.
Warden Burl Cain
Warden Burl Cain has had one of the most controversial terms as a warden at Angola. He emanates a sincere wish for prisoners to be rehabilitated and be able to be freed, but some of his actions have been more then questionable. Sadly in Daniel Berger's book God of the Rodeo, the freelance writer came to the conclusion that Burl Cain was extorting the labor of his inmates through deals with company's, and taking much fame from programs instilled before his term, things like the Angolite, a inmate run magazine, and the Toy Shop, which produces thousands of toys to give to children's charities. He claimed these as his own and used the publicity to further his power over not only inmates but staff as well. There is still a trusty position in the prison, many lifers assume these positions, but they are not there to guard other prisoners, they help integrate new prisoners and form clubs. The CPR team of Angola is comprised of inmates who visit state centers and teach people to perform first aid on patients. These are just a part of an elite of prisoners.
Behind Texas, Louisiana executes more people than any other state in the nation – about one person a year. Yet it's a strange fact to know that Cain has killed more than most of the men in his prison. As warden, he is responsible for executing death sentences that Louisiana's juries have handed down for certain heinous crimes. While he has no opinion in the matter nor directly acts as the executioner, he holds the hands of each one of the men as they die and prays with them. It's a job that can take its toll on a man. One of Cain's predecessors, Warden C. Murray Henderson, was convicted of shooting his wife 5 times.
"The basic system of Angola and its environs have remained static since the days of slavery." On an expanse of 18,000 acres of farmland, 59 miles northwest of Baton Rouge, long rows of men, mostly African-American, till the fields under the hot Louisiana sun. The men pick cotton, wheat, soybeans and corn. They work for pennies, literally. Armed guards, mostly white, ride up and down the rows on horseback, keeping watch. At the end of a long workweek, a bad disciplinary report from a guard - whether true or false - could mean a weekend toiling in the fields. The farm is called Angola, after the homeland of the slaves who first worked its soil.
Allegations of Brutality
The Louisiana State Penitentiary at Angola, already notorious for a range of offenses, now stands accused of widespread abuse and systemic torture practices at the Angola prison. The allegations, based upon documented conduct by prison officials at the Louisiana State Penitentiary at Angola stand out both for their brutality and barbarity. There exists significant evidence that this conduct by prison officials (including prison guards) was encouraged, condoned and ratified by prison officials at the very top of the prison chain of command, including Warden Burl Cain. While prison officials deny the policy of abuse, the range of prisoners who gave statements, in addition to medical records and other evidence introduced at a hearing, present a powerful argument that abuse is a standard policy at the prison.
Systemic violence & abuse at Angola
In a hearing that explored torture practices and abuse towards prisoners at Angola, twenty-five (25) inmates testified last summer to facing overwhelming violence in the aftermath of an escape attempt at Angola prison nearly a decade ago. These twenty-five (25) inmates - who were not involved in the escape attempt -
testified to being kicked, punched, beaten with batons and with fists, stepped on, left naked in a freezing cell and threatened that they would be killed
. They were threatened by guards that they would be sexually assaulted with batons. They were forced to urinate and defecate on themselves. They were bloodied, had teeth knocked out, were beaten until they lost control of bodily functions and beaten until they signed statements or confessions presented to them by prison officials. One inmate had a broken jaw, and another was placed in solitary confinement for eight years. Some guards at the prison treated the abuse as a game. Inmate Brian Johns testified at the hearing that "one of the guards was hitting us all in the head. Said he liked the sound of the drums - the drumming sound - from hitting us in the head with the stick."
During the attempted escape at Angola, in which one guard was killed and two were taken hostage, a team of officers - including Angola Warden Burl Cain - rushed in and began shooting, killing one inmate, Joel Durham, and wounding another, David Mathis. Richard Stalder, at that time the secretary of the Louisiana Department of Public Safety and Corrections, was also at the prison at the time. Yet despite - or because of - the presence of the prison warden and head of corrections for the state, guards were given free hand to engage in violent retribution. Cain later told a reporter after the shooting that Angola's policy was not to negotiate, saying: "That's a message all the inmates know. They just forgot it. And now they know it again." Five prisoners, including Mathis, were charged with murder and currently are on trial, facing the death penalty - partially based on testimony from other inmates that was obtained through beatings and torture.
Evidence from the hearing
The conduct of prison officials, documented in the hearing not only raises strong doubts about the cases against the Angola 5, but it also shows that violence against inmates has become standard procedure at the prison. The hearing show[ed] a pattern of systemic abuse so open and regular it defies the traditional excuse of bad apples. The judge,
20th Judicial District
Judge George H. Ware Jr., ruled that the documented torture and abuse was not relevant. There is evidence of
prosecutorial misconduct
, such as purchasing inmate testimony and not disclosing it to the defense. However, through violence, abuse and through torture, inmates were forced to sign statements and therefore those statements should be inadmissible in a court to of law (at least according to the U.S. Constitution).
Systemic violence & abuse in Louisiana Prisons
The problem is not limited to Louisiana State Penitentiary at Angola - similar stories can be found in prisons across the U.S. The Louisiana State Prison at Angola, a former slave plantation where little has changed in the last several-hundred years is merely its flagship prison. (
pictured left in 2009 - African-American Angola inmates pick cotton in the fields
) Documented abuses include the abandonment of prisoners in Orleans Parish Prison during Katrina to the case of the Jena 6, Louisiana's criminal justice system, which has the highest incarceration rate in the world, often seems to be functioning under plantation-style justice. Most recently, journalist A.C. Thompson, in an investigation of post-Katrina killings, found evidence that the New Orleans police department supported vigilante attacks against Black residents of New Orleans after Katrina.
Torture and abuse is illegal under both U.S. law - including the constitutional prohibition against cruel and unusual punishment - and international treaties that the U.S. is signatory to, from the 1948 Universal Declaration of Human Rights to the International Covenant on Civil and Political Rights, ratified in 1992. Despite the laws and treaties, U.S. prison guards have rarely been held accountable to these standards. Despite the hearings,
civil suits
and other documentation, the guards who performed the acts documented in the hearing on torture at Angola remain unpunished, and the system that designed it remains in place. In fact, many of the guards have been promoted and remain in supervisory capacity over the same inmates they were documented to have beaten mercilessly.
"Down on the Farm" (Angola)
Warden Burl Cain still oversees Angola (
pictured right
). There is something unnervingly perfect about the prison grounds--at least, the parts the public is permitted to see. The core complex of outbuildings, concrete cellblocks, and massive dormitories, is surrounded by 18,000 acres of lush cropland and perfectly manicured lawns.
Inmates still live a jaded life. Most of the population coming from just 10 urban parishes in Louisiana, proving the point that socio-economic status plays a key role in prosecution. Two-thirds of the prison population are repeat offenders and more then half the population has a life sentence. They are expected to work in the fields and get paid 4 cents an hour to do so. 2 cents of that automatically goes into a private savings plan for all inmates to use when they are released,
of course most never are
. At four cents an hour, a full-time weekly paycheck in the fields of Angola is $1.60, not even enough for a pack of smokes. There are many who say the conditions can only be described as "slave labor".
At Angola, the officers aren't called officers, or even guards. They're called Freemen. Just down the road is acre after acre of corn, soybeans and cotton. In the distance on this day, 100 black men toil, bent over in the field, while a single white officer on a horse sits above them, a shotgun in his lap.
Angola is infamous for it's plantation style way of running itself. While the prison itself seems to instigate rehabilitation for the prisoners, Louisiana's system of prosecution does not allow them back into society. The inmates are mostly poor, African American men with no formal education. They have to teach themselves the appeals laws because of bad legal representation given to them by the state. But the inmates continue to survive and press for appeals and lessening of sentences. To search for freedom, a freedom that may never be theirs, that sometimes almost seems to be pulled just out of reach.
Norris Henderson, co-director of Safe Streets/Strong Communities, a grassroots criminal justice organization in New Orleans, spent twenty years at Angola – a relatively short time in a prison where 85 percent of its 5,100 prisoners are expected to die behind its walls. "Six hundred folks been there over 25 years," he explains. "Lots of these guys been there over 35 years. Think about that: a population that's been there since the 1970s. Once you're in this place, it's almost like you ain't going nowhere, that barring some miracle, you're going to die there."
Prisoners at Angola still do the same work that enslaved Africans did there when it was a slave plantation. "Angola is a plantation," Henderson explains. "Eighteen-thousand acres of choice farmland. Even to this day, you could have machinery that can do all that work, but you still have prisoners doing it instead." Not only do prisoners at Angola toil at the same work as enslaved Africans hundreds of years ago, but many of the white guards come from families that have lived on the grounds since the plantation days.
Angola Prison isn't "even really a metaphor for slavery. Slavery is what's going on." The plantation prisons of Louisiana, Texas and Arkansas are the closest approximation to America's peculiar institution - places where involuntary servitude is legal under the
13th Amendment
. And like slaves, most Angola prisoners will die on the plantation, "due to some of the harshest sentencing practices in the country."
The wardens and deputy wardens have what they call "House Boys" — inmates who cook for their families and clean their homes. When there's a chore to do, officers just pull an inmate from the prison camps. "Angola is home to me," says Dora Rabalais, who has been living in the neighborhood since Miller was just a boy, playing football in these streets with his brothers. "It's a family — a family of people that work together, play together, pray together and even have their own little family fights just like any other family would have." Like most families here, Rabalias' son and grandson now work at the prison, where she and her husband worked for decades. In a place so remote, it's hard to know what's nepotism. There's simply no one else to hire.
Angola is not alone. Sixteen percent of Louisiana prisoners are compelled to perform farm labor, as are 17 percent of Texas prisoners and a full 40 percent of Arkansas prisoners, according to the 2002 Corrections Yearbook, compiled by the Criminal Justice Institute. They are paid little to nothing for planting and picking the same crops harvested by slaves 150 years ago.
The US has the largest incarcerated population in the world twenty-five percent of the world's prisoners are here. If Louisiana, which has the largest percentage imprisoned of any US state, were a country, it would have by far the world's largest percentage of its population locked up, at well over one out of every 100 people.
Nationwide, more than seven million people are in US jails, on probation, or on parole, and African Americans are incarcerated at nearly ten times the rate of whites
. Our criminal justice system has become an insatiable machine – even when crime rates go down, the prison population keeps rising.
---
Movie Intermission!
The Sandra Bland Death Saga ~ 2015!
---
Description:
Texas -- Officer Encinias' lies of omission in both his report and in his verbal recap to the Texas DPS dispatch. In fact, Officer Encinia claimed that he tried to de-escalate the situation when he encountered an unarmed woman with half of his body mass with a taser in hand.
---
---