---
See:
Hurricane "New Orleans Police Department!"
↓↓↓↓↓↓↓↓↓ Blog Post Starts Below ↓↓↓↓↓↓↓↓↓
---
Click on Banner to Sell Your Home(s)!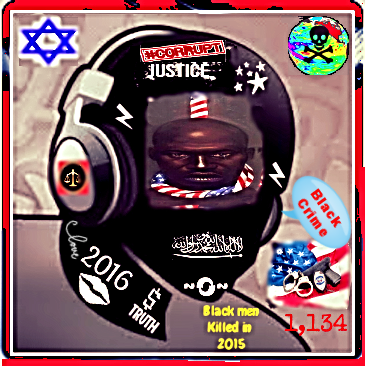 ---
---
"Cops have already killed 550 people in 2015," prompting the response, "If they're black, it doesn't count."


-- December 2015 texts discovered on the phones of Santa Clara Sheriff Deputies.

Top News Stories!
28-Year Vet!
Posted: April 21, 2016 12:01 AM EDT ~ Updated: April 22, 2016 01:36 AM PDT
>


Officer Willie Gant faces 25 years to life on each of two counts of sexual battery of a juvenile under age 13 in trial set for June 7, 2016.


New Orleans, LA -- Willie Gant, 59, is a 28-year veteran of the New Orleans Police Department. In July of 2014 he arrested on accusations that he groped a pre-teen relative on two separate occasions when she visited his St. Claude-area home. Gant is charged with two counts of sexual battery of a victim under the age of 13. Gant has pleaded not guilty to the charges. Gant has sat quietly through his scheduled court appearances. He has been awaiting trial for nearly two years. On Thursday his trial date was set for June 7, 2016. Gant faces a sentence of 25 years to life on each count, ... if convicted.

Gant has remained free on a $20,000 bond. Gant was initially placed on emergency suspension without pay. However, he has been allowed to return to work with the NOPD while awaiting trial. Gant remains on the force and is assigned to the NOPD's 8th District. The 8th District polices the French Quarter. Gant has declined comment on the case.

A 12-year-old girl told investigators she had been sexually assaulted twice by NOPD officer Willie A. Gant at his home. The case against the officer could hinge on the credibility of his accuser. She was 12 years old when she reported she had been molested. The victim is now 14. Orleans Parish prosecutor Bonycle Thornton asked that the girl be allowed to testify via closed-circuit television. The victim's testimony would occur outside of Gant's presence.

Gant and his defense attorney Criminal District Court Judge Robin Pittman to order any testimony from the girl to be provided live in the courtroom. Gant's attorney argued earlier this month that such an accommodation would deprive Gant of his Sixth Amendment right to confront his accuser. Thornton countered that the arrangement is necessary to prevent the girl from becoming intimidated or distraught by seeing Gant staring back from the defense table.

Two court-certified mental health experts who evaluated the girl agreed with Thornton at an April 7 hearing on the matter. "We recommended to the court to allow her [closed-circuit testimony] because having her face and look at the defendant has the potential of re-traumatizing her." Forensic Psychologist Dr. Rafael Salcedo interviewed the girl with colleague Dr. Richard Richoux. Dr. Richoux is a forensic psychiatrist. Dr. Salcedo testified that, "Having to face the defendant in open court would have a negative impact on the level of emotional distress she would experience." Salcedo said he and Richoux found the girl to be exhibiting symptoms of depression, anxiety and post-traumatic stress syndrome. He said her emotional state has been affected by the fact that Gant has remained free on a $20,000 bond.

Dr. Salcedo further testified that Gant's being allowed to return to work with the NOPD while awaiting trial, has exacerbated the condition. He continued: "She expressed anxiety, concern, apprehension and almost a sense of injustice that the person she believes molested her was not incarcerated and was out on bond. She is concerned that he is a New Orleans police officer and, in that instance, held some degree of power over her. She doesn't want anything to do with him. He was someone she portrayed as having betrayed her."

Salcedo described Gant's accuser as introverted. He said she is shy and mostly reluctant to discuss the incidents in their interview. The doctor said this makes her testimony in open court a tenuous prospect. The doctor testified: "She didn't want to talk in any detail about what happened. She was close to shutting down, and I didn't push it." Gant's attorney asked: "So you don't know if someone asking a further question would make her shut down? You made the decision not to persist?" The doctored responded: "It was causing her distress to the point I did not want to inflict additional pain on her. I think it would be psychologically devastating to her to testify in court, staring into the face of the man she says sexually molested her."

Gant's arrest record shows that the girl described two incidents of the police officer touching her inappropriately. Each incident occurred while she was in his house visiting his daughters. She said they happened about three weeks apart in July 2014. The report was investigated by detectives from NOPD's sex crimes unit and Public Integrity Bureau.

Detective Sgt. Lawrence Jones swore out an affidavit for an arrest warrant affidavit. In the affidavit he attested that the girl said that on the initial visit in the first week of July, Gant groped her with his hands under her clothes. On a second visit July 26, she told police, she was sleeping on an air mattress when she was awakened around 5 a.m. to find Gant touching her below the waist underneath her clothing. The warrant said she told police that other children also were visiting with Gant. She told police that she had "urged the children not to leave her alone in an effort to prevent further abuse from Gant."

Gant was arrested and temporarily suspended from duty in 2009 in connection with a lawsuit seeking to collect unpaid child support. He also was investigated by the PIB in 2008 after a complaint that he punched a French Quarter tour guide during a traffic dispute on Dauphine Street.

"May The Force be

With[out] You!"
Posted: October 31, 2011
New Orleans Police Department is a scandal-riddled department that has come under intense national scrutiny. In total, nearly 50 sworn officers in New Orleans have been booted from the force in the past 18 months or have resigned or retired while under investigation or awaiting punishment. NOPD Superintendent Ronal Serpas, took office in May 2010. At present a federal consent decree is looming. On average, every 10 days so far this year, an NOPD officer or higher-ranking cop either is fired or leaves the force while under investigation for officer misconduct. A minimum of 28 officers have either left the NOPD in the past two years following an arrest, or remain on suspended status. NOPD officer misconduct has ranged from officers involved in the Danziger Bridge shootings to a mother-son cop tandem who allegedly beat down a club bouncer in May while off duty.


Henry Hollins

(pictured left) was sentenced in March to 45 years in prison for attempted aggravated rape and kidnapping of a woman he picked up in 2009.



Officer Rydell Diggs

, though a judge found him not guilty, was accused of beating a man and lifting cash from his wallet during a 2007 traffic stop in the Carrollton neighborhood.



Officer David Ogozalek

lost his job in a plea deal for spitting on a fellow officer while being arrested for drunken driving. A few months earlier, he was cleared in a wrongful-death civil lawsuit filed by the family of a man who died as Ogozalek and two other cops tried to restrain him.



Officer Carey Dykes

, a 13-year veteran, took a woman to a motel for sex while on the clock.



Officer Patrick O'Hern

was accused of firing his weapon into his personal vehicle, disobeying orders and drinking on duty.



Capt. Gwen Norwood

downgraded reports of sexual assaults, then came under investigation for payroll fraud related to detail work at the University of New Orleans.



Officer Justin Ferris

broke NOPD chase rules, resulting in a fatality, then allegedly lied about it.

The list does not include 21 recruits who were dismissed last year, in part under budget pressure but largely because they didn't cut the academic mustard, according to Serpas. One of them, Stephen Ducksworth, resigned June 30, 2010, after he was arrested in a domestic violence incident; he allegedly fired a gun illegally; damaged property; and tried to harm his girlfriend at his home in eastern New Orleans.

NOPD Deputy Chief Arlinda Westbrook describes the process as "complete purging," which has followed investigations into actions taken by officers while on duty. "There are so many cases. It doesn't feel like it's slowing down," said Westbrook. The standard for dismissal is far lower than for a criminal prosecution, Westbrook said. "If it's legal," she said, "we're doing it."

Still, some officers who were involved in notorious cases that have cast the department under a dark cloud, including the Danziger Bridge shootings and the fatal beating of Raymond Robair, remain on the active police roster, including five officers who now sit in jail. The civil service appeal process can run years, and the jury is still out for all but one of the officers who have filed appeals following their dismissals. The Civil Service Commission recently upheld the firing of Jason Lewis, who pleaded guilty last year to a count of animal cruelty after his K-9 cop, Primo, died from heat stroke when Lewis left him unattended in a hot police vehicle.

So far, the department has meted out 170 disciplinary actions against cops this year, including 118 suspensions. That, too, is up from last year. The numbers do not include resignations or retirements while under investigation. In a handful of cases, officers have inked their resignations as part of plea deals for lesser sentences or dropped charges. Orleans Parish District Attorney Leon Cannizzaro has defended the moves against sharp criticism, saying that it was more important to ensure that a bad officer left the force, as opposed to risking a misdemeanor conviction or acquittal that could mean a legal fight. Felony convictions mean automatic firing.

"Without Justification!"
March 17, 2011
The Justice Department has found evidence that New Orleans police officers have often used deadly force without justification, have a pattern of making unconstitutional arrests and have engaged in racial profiling. The scathing report released Thursday says the department has long failed to adequately protect New Orleans residents. It cites numerous reasons for the failures, including inadequate supervision and ineffective methods of taking and investigating complaints.

"Our investigation has shown that the problems and challenges confronting the NOPD are serious, wide ranging, systemic and deeply routed in the culture of the department," announce Assistant Attorney General Tom Perez. "Our findings revealed a pattern of practice of unconstitutional conduct or violations of federal law in several areas.... including the use of excessive force, unconstitutional stops, searches and arrests and racial profiling and ethnic profiling."

The report was the result of a request made by Mayor Mitch Landrieu shortly after he took office in May 2010. Landrieu has said he would welcome a federal consent decree ordering changes once the Justice Department completed its review.

The department had been plagued by scandal for decades, including shootings of unarmed people in the chaos that followed Hurricane Katrina in 2005.

Click here to read the report from the Justice Department...

New Orleans Burning!
The Henry Glover Case

Trial: Day 4!
---

November 20, 2010

The accused are among 20 New Orleans police officers charged in recent months over killings, assaults and the fabrication of evidence during Katrina. They are being prosecuted by the federal government under civil rights legislation after local authorities proved unable or unwilling to act.



Federal prosecutors and civil rights lawyers say that Katrina laid bare a culture of corruption, racist violence and a code of silence in the New Orleans police department (NOPD). They describe a force in chaos: while some officers were dedicated to saving lives, others armed themselves with their own automatic weapons and behaved like vigilantes; senior officers spread false assertions that martial law was declared and encouraged the shooting of looters. At least 10 people died at the hands of the police. Some civil rights lawyers suspect the real figure is much higher. All the victims were African Americans.
---
More Killers!
September 30, 2010
(Two men cover their faces as they walk past the body of Danny Brumfield Sr. in the street outside the Convention Center on Sept. 3, 2005. Police said Brumfield was shot after attacking an officer with a pair of scissors. Police records in the killing have been subpoenaed.) Two New Orleans police officers lied under oath about the fatal shooting of a man outside the convention center after Hurricane Katrina, according to a federal indictment filed Thursday. The six-count indictment charges the officers, Ronald Mitchell and Ray Jones, with obstruction of justice and perjury. The officers are accused of providing false testimony during depositions for a civil lawsuit filed by the wife of the man who was killed, Danny Brumfield Sr. The officers were not charged with the shooting itself, which occurred when the officers were driving by the Ernest N. Morial Convention Center on Sept. 3, 2005.
Brumfield had tried to stop the officers' patrol car, according to family members, anxious to get help for the people stranded at the convention center. According to the indictment, he either jumped on the hood of the car or was struck by the car. It was at that point that Mitchell fired a shotgun at the New Orleans man, hitting him in "his left rear shoulder," the indictment stated. The indictment says Mitchell lied when he claimed he fired at Brumfield only after the man lunged at him with a shiny object in his hand. Prosecutors say Mitchell knew Brumfield didn't have a shiny object. Jones, who drove the car, also is accused of giving a false account of what happened after the shooting. The indictment states that Jones lied when he said that he stopped the car after Brumfield was shot, allowing Mitchell to check the man's pulse. That didn't happen, the indictment contends. The 45-year-old man's family filed a lawsuit against the officers and New Orleans Police Department, which was settled in 2008 for $400,000. The indictment accuses the officers of lying in their deposition testimony with civil attorneys, saying they did this to "corruptly obstruct, impede, and influence an official proceeding."
N.O.P.D. Strikes Again!
June 22, 2010
"I don't know what happened. All I know is that all 12 wounds came in from the back part of his body."

-- Dr. Frank Minyard, Coroner, New Orleans Parish
Three New Orleans police officers shot and killed a 17-year-old youth Sunday night in the St. Roch neighborhood after he allegedly pointed and leveled an assault rifle at the officers. The coroner's office determined that Jamyrin Points was shot 12 times,

all in the back of his body

.

"He had wounds in the back parts of his leg, in the upper area of his back, and one in the back of the head," said Dr. Frank Minyard, the Orleans Parish coroner, Monday. "I don't know what happened. All I know is that all 12 wounds came in from the back part of his body."

Marlon Defillo, the New Orleans Police Department's assistant superintendent, said Monday that private surveillance footage from the scene shows the man raising the rifle at officers, Defillo said.

The department did not release the tape Monday but will turn it over to the district attorney, he said.

The shooting took place about 8:30 p.m. Sunday in the 2500 block of Franklin Avenue, near McCue Park. Police said a report of gunfire at the park -- at the base of the Franklin Avenue overpass at Florida Avenue -- prompted officers to investigate. The gunfire had scattered dozens of people who had gathered for a social event at the park, according to police. Within minutes of the initial report, officers encountered a teen running from the area with an assault rifle in his hands, Defillo said. Three officers, all members of the NOPD's 5th District task force, confronted Points steps from the Franklin Avenue Baptist Church. Points, who turned 17 last month, "raised the weapon and leveled it at the officers," Defillo said. Officer Nicholas Williams, officer Lawrence Jones and officer Cleveland Johnson fired their weapons. Points was pronounced dead at the scene.
---
C.J. Note:

If this version is true, how did each and every shot enter Mr. Points' back? At least one (or more) shot should have entered the frontal region of his body.

Remember, N.O.P.D. lied about the Danzinger Bridge shooting and killing of unarmed Black people.

See: N.O.P.D.: The Saga Continues!
---
Officers retrieved the assault rifle, with a fully loaded magazine and a bullet in the chamber, at the scene, Defillo said. Police said officers also recovered a pistol about 15 feet from where Points fell. "We believe someone else had a pistol and dropped it," Defillo said. A second teenager was apparently wounded in the incident. Shortly after police shot Points, officers found a 16-year-old boy several blocks away with an apparent gunshot wound to his ankle. The teen, found in the 2100 block of Music Street, told officers he heard gunfire near the park and fled with several other people, according to Defillo. The teen was released from the hospital early Monday. It is unclear whether his wound came from the earlier shooting at the playground, from an officer's weapon or from some type of ricochet, Defillo said. Numerous officers, as well as detectives, canvassed the shooting scene Sunday night. Eventually, police recovered a vehicle that had several fresh assault rifle rounds lodged in it. Crime lab technicians began processing that vehicle on Monday, searching for clues, according to police. Defillo said detectives did not know what prompted the initial gunfire near the playground. Defillo said detectives, while searching the area on Monday, found a second pistol near the scene. Police plucked the gun from the ground near the corner of Law Street and Franklin Avenue. That gun had been reported stolen in an auto burglary on June 10, Defillo said. Per NOPD policy, the three officers who discharged their weapons were placed on administrative desk duty while an internal investigation is conducted. A sergeant from the homicide division is investigating the incident. His case will be turned over to the district attorney's office. The NOPD's public integrity bureau, which investigates complaints against officers, is also reviewing the matter. The city's new independent police monitor's office, who began two weeks ago, was not at the scene. The monitor, Susan Hutson, was in Washington on a business trip but was notified immediately of the shooting, said deputy monitor Holly Wiseman. The monitor's office, meanwhile, is establishing protocols for visiting police shooting scenes and reviewing such cases. The shooting comes amid heavy scrutiny of the police force and its use of deadly force.
The FBI has at least eight criminal investigations into alleged NOPD misconduct, most of which center on police shootings in the wake of Hurricane Katrina.
Meanwhile, the Department of Justice's special litigation section is conducting a wide-scale assessment of the police force and its practices and policies.
Murder Squad!
February 25, 2010
Lance Madison is arrested Sept. 4, 2005, by New Orleans police officers at the Danziger Bridge. Accused of shooting at police officers, he was cleared of wrongdoing by a state grand jury.
NEW ORLEANS
— In Hurricane Katrina's chaotic aftermath, police shot six people – killing two – as they crossed a bridge in search of food. For years the case was a shocking symbol of the confusion and violence that swept through the flooded city. On Wednesday it became a mark of shame for the police department. As victims' relatives watched from the courtroom gallery, a retired lieutenant who supervised the department's probe of the shootings pleaded guilty to orchestrating a cover-up to conceal that police gunned down unarmed civilians. Michael Lohman, a 21-year veteran of the force, pleaded guilty to a charge of conspiracy to obstruct justice. Prosecutors said Lohman and other unidentified officers conspired to fabricate witness statements, falsify reports of the incident and plant a gun in an attempt to make it appear the killings were justified.
(More on the story is below.)
Murder of Adolph Grimes, III
Posted: 6:25 PM CST Jan 01, 2013 - Updated: 11:55 PM PST Feb. 02, 2013
NEW ORLEANS, La.
—The new year means reliving painful memories for a New Orleans family mourning the loss of their son, killed four years ago by New Orleans police. Not a day goes by the Patricia Grimes doesn't mourn the loss of her son, 22-year-old Adolf Grimes III. Grimes was outside his grandmother's home on Governor Nichols Street on Jan. 1, 2009, when plainclothes officers fired their guns. The Orleans Parish coroner said Grimes was shot 14 times. The case involved nine New Orleans police officers, who said when they identified themselves and approached Grimes' vehicles, Grimes shot at them first. "If you're going to shoot at somebody, why are you going to take one shot and run and you got nine people shooting at you? Why would you take one shot and run? And you got a fully loaded gun. A fully loaded gun. Where's the casings the he supposed to have shot somebody with?" said Patricia Grimes. The family struggles to move on while hoping and waiting for justice to prevail. "They can't get away with this. We're not going to stop until something is done. It's has to be done. It has to be done," said Grimes sister Desi. The NOPD has wrapped up its investigation. The FBI investigation is still ongoing. The U.S. Attorneys Office is also investigating.
Qualified Immunity!
Posted: April 2, 2012 | Updated: Feb. 2, 2013 1:50 AM PST
Bellaire Police Sgt. Jeff Cotton sits in the 232nd District Court before opening arguments in his trial Wednesday, May 5, 2010, in Houston. Cotton, 40, is on trial for aggravated assault by a public servant for a shooting incident, where he stands accused for shooting Robert Tolan in his parents' driveway.
Texas (WCJB)
-- A federal judge on Monday dismissed a lawsuit against two Bellaire police officers involved in the controversial, racially charged shooting of an unarmed black man in the driveway of his Bellaire home on the last day of 2008. Robbie Tolan, a former minor league baseball player, was shot and seriously injured by a white Bellaire police sergeant in a chaotic scene in the middle of the night outside his house. Tolan and his family sued Sgt. Jeffrey Wayne Cotton and Bellaire police officer John C. Edwards as well as the Bellaire Police chief and the mayor, among others, claiming their civil and constitutional rights were violated. On Monday, U.S. District Judge Melinda Harmon granted a motion for summary judgment by Cotton and Edwards, who were seeking qualified immunity in the case, ruling that the Tolan family had not established that the two officers had violated their constitutional rights. "Under the doctrine of qualified immunity, public officials, such as police officers, acting within the scope of their authority are shielded from liability for civil damages insofar as their conduct does not violate clearly established statutory or constitutional law," Harmon wrote in a lengthy ruling. In her ruling, Harmon said that the Tolans' allegations that race was a factor in the events of that night were based on their "personal beliefs." "There is simply no admissible evidence ... that either officer was motivated to act due to the race of any of the plaintiffs," she wrote. She also found that Cotton acted reasonably and like any other officer would have when he shot Tolan. "Sergeant Cotton misinterpreted Robbie Tolan's intended actions," she wrote, "but his firing on Robbie Tolan did not violate Robbie Tolan's constitutional rights because Sergeant Cotton feared for his life and could reasonably have believed the shooting was necessary under the totality of the factual circumstances evidenced by the summary judgment record." The Tolans claimed in their lawsuit that Tolan and Anthony Cooper came under suspicion that night because they were black. They claimed that the Bellaire Police Department has a history of racial profiling in the predominantly white city, and alleged that their rights to due process, equal protection and to be free from excessive force were violated. Tolan, then 23, and Cooper, his cousin, were returning to the home owned by Tolan's parents where they both lived early in the morning of Dec. 31, 2008, when Edwards, who was on patrol in the neighborhood, noticed them and ran the license plate of the car they were driving. He entered the wrong number, which came back to a car that had been reported stolen. He called for back-up, drew his weapon and confronted Tolan and Cooper in front of their house, ordering them to the ground. Hearing the commotion outside, Tolan's parents - former major league baseball player Bobby Tolan and his wife, Marian - came outside in their pajamas and began protesting the treatment of the two men. They tried to explain to the officers that the car was theirs and that they lived at that house. Within 32 seconds of Cotton's arrival at the scene, Tolan was shot by Cotton as he started to get up from the ground, protesting the treatment of his mother who was being pushed toward the garage door by one of the officers. Cotton said he thought Tolan was
reaching for a gun in his waistband
. Cotton was indicted on a charge of first degree aggravated assault by a public servant by a Harris County grand jury. He was found not guilty at trial in May 2010. The Tolans filed their civil lawsuit that month. "Frankly it's no surprise the judge has thrown the suit out against the two officers," their attorney on the day the suit was dismissed. He said the ruling "will almost certainly" be appealed and that the suit would continue against the other defendants. Cotton could not be reached for comment Monday evening.
Posted: January 1, 2009
The state repression in New Orleans, especially against African-American people, continues to intensify in the aftermath of the Katrina catastrophe.
On January 1, 2009 Adolph Grimes, III was
shot 14 times
, with nine bullets hitting him in the back, during an early-morning encounter in the 6th Ward with plainclothes officers, which
NOPD Superintendent Warren Riley termed a "gun battle."
Seven of the nine officers at the scene fired their weapons at Grimes
, a New Orleanian with no known criminal record who moved to Houston after Katrina; officers said Grimes fired at them first.
Coroner's Report
A coroner's report released in connection with the fatal New Year's Day shooting of a 22-year-old man by New Orleans police found he had been hit directly by 10 shots, nine of them in the back. The report also found Adolph Grimes III had four bullet graze wounds on his arms and forehead from the shooting, which has prompted a federal civil rights lawsuit filed on his behalf over claims the shooting was unjustified. Despite a public outcry over the fatal shooting of Adolph Grimes III, the Police Department has released few details about the shooting and has refused to name the officers involved. All nine officers were reassigned to desk duty pending the homicide division's investigation of whether the shooting was justified, and the FBI has opened its own investigation into the matter. Officers in the unit include the 1st District's entire narcotics squad:
1)
Sgt. Daniel Scanlan;
2)
Officers Julio Alonzo Jr.;
3)
Larissa Austin;
4)
Regina Barr;
5)
Colette Booth;
6)
Gregory Lapin; and
7)
Marcellus White, records show. Two others,
8)
Lt. Joseph Meisch and Officer
9)
Steven Keller, were working with the unit that evening.
Hours before fatally shooting a 22-year-old man on New Year's Day, a nine-member New Orleans specialized police unit was involved in another incident in which a man was subdued with a Taser gun, sparking brutality charges by his family, records show. The open investigations involving the officers include an incident hours before the Grimes shooting in which one officer, Meisch, deployed a Taser on an allegedly intoxicated and combative motorist, according to a police report filed in the incident and the record of Meisch's disciplinary history. The nine officers in the specialized unit were on patrol Jan. 1 about 12:20 a.m. and heard gunshots near the intersection of Laharpe and North Dorgenois streets, according to a police report written by Meisch. The officers saw a black SUV run a stop sign at the intersection, the report said. The officers drove closer, turned on their dashboard lights and siren.
The SUV sped up and ran another stop sign before halting, the report states. The driver, identified as Cleavon L. Crutchfield, 32, of River Ridge, refused to get out and screamed. The officers opened his door and reached for him, the report says. Crutchfield deflected their hands, the report says, and Meisch used a Taser on him as he sat in the driver's seat, the report says. Crutchfield, who has a criminal record with numerous drug arrests, resisted. Meisch used a Taser again on him before Crutchfield was handcuffed and booked with several municipal charges, according to the report. NOPD spokesman Bob Young declined to comment February 5, 2009, saying the agency will not comment on internal investigations until they are complete. The first portrait of the police unit involved in the shooting and a fuller picture of their early-morning patrol on New Year's Day has begun to emerge in public documents. The group was assigned to patrol the district to prevent or respond to armed robberies, according to a police report involving a reckless driving incident before the shooting. Riley has said all the officers were dressed like tourists. At 3:06 a.m., NOPD dispatchers received a report of a shooting involving police officers in the 1700 block of Gov. Nicholls Street, near North Claiborne. Minutes earlier at that location, the plainclothes unit had approached Grimes as he sat in the driver's seat of a black Toyota Camry parked outside his grandmother's house. Police officials said the officers approached and Grimes pointed a handgun and fired at them through the rear window of his car. The officers answered with a flurry of shots, police said. Six of the nine officers -- Alonzo, Austin, Barr, Lapin, Scanlan and White -- also are under investigation in connection with an unknown complaint filed in December. Three others are under scrutiny in still another episode of alleged misconduct in which they are accused of executing a search without a warrant, according to public records obtained by [the media]. In a written request to the city's Civil Service Commission, the group's superior asked for an extension in that investigation because the case, assigned to him on Dec. 30, involves officers involved in the Grimes shooting. In addition, Austin, Booth and Scanlan are under scrutiny in connection with a December incident in which they allegedly executed a search without a warrant, according to their disciplinary records. Police said crime lab investigators found a shotgun, shotgun shells and a 9 mm magazine clip in the trunk of Grimes' car when they processed it days later. Eric Hessler, an attorney for the Fraternal Order of Police and several of the reassigned officers, said he believes the police investigation will show that all the officers acted appropriately in response to a threat. Hessler noted that the first responding officer on the shooting scene, not including the unit's nine officers, was NOPD Assistant Superintendent Marlon Defillo. Hessler allowed that some of the officers have been the focus of several complaints in the past few months. But, he said, they have had more than 3,000 contacts with citizens during that period. "That's a testament to what a good job they are doing, " he said. "They operate in a professional manner." Grimes' family has disputed the police version of events. They said Grimes, a cable installer in Houston and the father of a toddler, had no reason to shoot at police. He had just arrived from Houston on New Year's Day and planned to spend the holiday with relatives left scattered after Hurricane Katrina. Grimes' father has acknowledged that his son owned a 9 mm handgun but said he had a Texas permit for it. He said he didn't know of him possessing a shotgun. While some public documents shed light on the actions of the specialized unit, the NOPD has not yet released a police report on the Grimes shooting. The case is just the latest blow to the New Orleans police force in the wake of Hurricane Katrina. In the days after the storm hit, police were unable to maintain order, and about 250 of the 1,500-officer force abandoned the city.
The Danziger Bridge Update!
February 24, 2010
NEW ORLEANS
– A former police lieutenant pleaded guilty Wednesday to conspiring to obstruct justice after federal officials say he helped cover for officers who killed two people on a bridge in the chaos following Hurricane Katrina. Federal investigators say former Lt. Michael Lohman knew two people shot to death as they crossed the Danziger Bridge had no weapons, but he and others filed false reports to make the shootings seem justified. Four other people were wounded. Family members of the victims gathered at the downtown federal courthouse as Lohman arrived to enter his plea. "We are very, very happy about the progress that the FBI and the U.S. Justice Department have made," said Dr. Romell Madison, brother of Ronald Madison, who was killed on the bridge. "It's a tremendous relief for us to see some sort of closure. The people of New Orleans should be relieved that there is still justice for everybody here." Seven officers were charged with murder or attempted murder in the Sept. 4, 2005, shootings, just days after Katrina smashed levees and flooded 80 percent of the city. But a state judge dismissed the charges in 2008. Until Lohman's plea Wednesday no one had been convicted in the deaths of Madison, a 40-year-old mentally disabled man, and 19-year-old James Brissette. Four others were wounded. Survivors have said the officers fired at unarmed people who were crossing to get food at a grocery store. The officers acknowledged shooting at people on the bridge, but claimed they did so only after being fired on. The Danziger case is one of the best-known incidents of violence involving police after Katrina, a time in which confusion across the flooded city led to widespread reports, many later discounted, of police and rescuers being fired on. Lohman, now 42, supervised the initial probe of the officers' actions at the bridge, which spans the Industrial Canal and connects the working-class Gentilly neighborhood with eastern New Orleans. Both areas were extensively damaged in the storm. His investigation drew U.S. Justice Department attention after the state judge dismissed charges against the seven officers. Federal officials say Lohman knew another investigator planned to plant a gun to justify the shooting and asked if it was "clean," meaning it could not be traced back to another crime, according to the documents. The investigator assured him it was and he went along with the plan to plant it. After Lohman's plea, U.S. Attorney Jim Letten said the investigation continues. He called the case "a pretty elaborate ongoing conspiracy." He declined to say whether higher-ranking police officials might have been involved. "We are going to follow the evidence wherever it takes us," he said. Lohman went to the scene of the shootings, saw that the victims had no weapons, and concluded the shooting was unjustified, according to the bill of information. Then he and other unnamed officers conspired to cover that up by filing false statements on a police report about the incident, according to the documents, which does not name the other officers. The plan was "to ensure that the shootings would appear to be legally justified and that the involved officers would therefore be shielded from prosecution and liability," the documents said. A lawyer for one of the officers originally charged in the shootings said federal investigators have been looking into what they described as a "corrupt investigation." So far, lawyers for two other officers have identified their clients as targets of the probe. The documents unsealed Wednesday allege Lohman and two unidentified sergeants drafted different versions of a false incident report on the bridge shootings in October 2005. Among claims in the false report was a statement by one of the victims that she had seen her nephew and others firing guns on the bridge. Federal officials say Lohman drafted his own 17-page false report after becoming dissatisfied that another investigator's false account was not logical. "On several occasions in or about October 2005, defendant Lohman reviewed drafts of the false report written by the investigator and counseled the investigator on ways to make the story in the report sound more plausible," according to court documents. The documents said Lohman also told the investigator to speak with each of the shooters to ensure they were "OK with" the false report, and were willing to give statements consistent with it. "It's pretty incredible stuff, said the lawyer for Jose Holmes, Jr., who said he was shot several times as he lay on the ground but survived. "It's like a script from Hollywood." Lohman is to be sentenced May 26, 2010.
The Danziger Bridge Shooting by N.O.P.D.
On September 4, 2005 in New Orleans :
The Initial Version of Events by N.O.P.D.:
"Police shot and killed at least five people Sunday after gunmen opened fire on a group of contractors traveling across a bridge on their way to make repairs, authorities said. Deputy Police Chief W.J. Riley said police shot at eight people carrying guns, killing five or six.
A Revised Version of Events by N.O.P.D.:
A month after the shootings, the Police Department issued a statement giving its most complete account. It said that seven officers had responded to a call,
not from contractors but from two officers "down."
The statement said a sheriff's deputy from a neighboring parish had requested backup because of
"gunfire from several persons on the same bridge" — shots directed at relief workers in boats
. But nearly three months later — and after repeated revisions of the official account of the incident and a lowering of the death toll to two — authorities said they were still trying to reconstruct what happened Sept. 4 on the Danziger Bridge. And on the city's east side, where the shootings occurred, two families that suffered casualties are preparing to come forward with stories radically different from those told by police. In the following weeks, the official account would be modified again. It turned out, police said, that only two of the suspects had been killed.
Although not disclosed by police
, one of the dead was the mentally retarded man, 40-year-old Ronald Madison, family and friends said. The other was a 19-year-old man. Four others were injured: Leonard Bartholomew, 44; his wife, Susan, 39; their daughter, Leisha, 17; and their nephew, Jose Holmes Jr., 19.
The aftermath - Criminal Indictments
NOPD Sgt. Robert Gisevius makes his way to Central Lockup with supportive fellow officers lining South White Street. Seven New Orleans police officers indicted Thursday, December 28, 2006, surrendered to the Orleans Parish Criminal Sheriff's office Tuesday, January 6, 2007, walking to central lockup past hundreds of supporting officers (Notice how the White Officers shake Sgt. Gisevius' hand and pat him on the back for killing African-Americans?)). The seven officers were charged on an array of murder and attempted murder charges stemming from a shooting on the Danziger Bridge six days after Hurricane Katrina that left two people dead and four wounded
. In New Orleans, seven police officers have been indicted by a state grand jury looking into the fatal shooting of two people in the chaotic days following Hurricane Katrina. The incident in question took place on the Danziger Bridge, which connects two predominately black neighborhoods that were flooded by the storm. Four New Orleans police officers have been indicted on charges of first-degree murder in connection with those killings. Three other officers were charged with attempted murder.
The officers indicted in late December 2006 after a lengthy grand jury investigation are [f]ormer officer Robert Faulcon, who quit the force after the storm, [and] was charged with first-degree murder in the shooting of Madison; Sgt. Kenneth Bowen; Sgt. Robert Gisevius; and officer Anthony Villavaso, Faulcon also faces a first-degree murder charge in Brissette's death. Those officers, as well as officers Michael Hunter; Ignatius Hills; and Robert Barrios, also were indicted with a slew of attempted-murder charges for wounding or shooting at the other victims.
The Criminal Indictments are Quashed!
On August 13, 2008, Murder and attempted murder charges against seven New Orleans police officers,
accused of shooting unarmed civilians on the Danziger Bridge after Hurricane Katrina
, were tossed out by Criminal District Court Judge Raymond Bigelow (
pictured right
), who concluded that an Orleans Parish prosecutor tainted the secrecy of the grand jury process by showing a piece of testimony to another officer. "The violation is clear, and indeed, uncontroverted. The state improperly disclosed grand jury testimony to another police officer," Bigelow said, reading his ruling from the bench. The judge also dealt a blow to the prosecution on two other pending defense challenges to the indictment, providing further reason to quash certain charges against specific defendants. He concluded former Assistant District Attorney Dustin Davis improperly gave immunity to three officers for their testimony before the grand jury, which subsequently indicted those officers, as well as four others. Bigelow also found that the instructions that Davis gave to the grand jury considering the attempted murder charges were flawed.
USA Reality - Katrina - Vigilantes Shooting Black Men.(I)
Looting Cops
The state of Louisiana is also looking into
unconfirmed reports that some officers participated in looting during Hurricane Katrina
.
N.O.P.D.'s History
•
On October 8, 2005 (
pictured left
), The N.O. police were videotaped beating a[n] African-American New Orleans man last Saturday night. New Orleans police charged Robert Davis of public intoxication and resisting arrest during the late-night encounter in the French Quarter. Today Davis, a 64-year-old retired schoolteacher, pleaded not guilty to the charges.
•
New Orleans Police officer Len Davis procured a drug dealer to kill a witness
who was charg[ed] him with officer misconduct. You literally had one case where an officer ordered a drive-by by a drug dealer on a citizen that complained about him.
•
Another
N.O.P.D. officer kill[ed] her partner in a robbery
of a Vietnamese restaurant.
•
As a result of a corruption probe in the 1990's, one hundred sixty officers in were sent to jail, with three ending up on death row.
---
Kim Anh's!
October 02, 1995
New Orleans, La.
-- At Kim Anh's, a family's Vietnamese restaurant in east New Orleans. Ronald Williams, the police officer who regularly moonlighted as a security guard, wasn't his usual jovial self. "Somehow that night Ronnie not feel happy, my brother too," says Chau Vu, 23. "Somehow that night something already wrong." Shortly after 1 a.m. on March 4, 1994, a woman and man burst through the front door of the restaurant. Williams, 25, was immediately shot point-blank in the neck, back and head. "It severed his spinal cord. He dropped instantly," said assistant district attorney Elizabeth Teel. Then, while Cuong and his sister Ha, 24, knelt on the kitchen floor praying and begging for mercy, the attackers pistol-whipped Cuong, demanding the day's receipts. Chau, who, with her brother Quoc, 19, had hidden in the restaurant's cooler when the attack began, heard nine shots. When she emerged, Chau discovered that both Cuong and Ha had been executed where they knelt. What stunned New Orleans most was the identity of the female shooter, who had been recognized by two victims. She was Antoinette Frank, 24, a New Orleans police officer. "When people hear on the news that the person sworn to serve and protect them has just gone out and slaughtered innocent people and a police officer, it has a devastating effect," says Teel. So devastating that on Sept. 11 a New Orleans jury took just 22 minutes—a city record for a capital case—to convict Frank of three counts of first-degree murder and, the next day, another 45 minutes to recommend she be sentenced to death by lethal injection. (Frank becomes one of only 42 women on death row in the U.S., compared with 2,967 men.) Earlier, Frank's accomplice in the crime, Rogers Lacaze, 19, was also convicted and sentenced to death. Frank's attorneys maintained her innocence throughout the trial. Detained at the scene, Frank first tried blaming the murders on Lacaze, then later claimed she had been an unwilling accomplice. (
What happened in the minutes after the murders isn't clear. Investigators believe Frank dropped off accomplice Lacaze—and then ran into the district police office saying a cop had been hurt and she needed a car. Pretending to respond, Frank returned to the restaurant about 1:50 a.m. Police say she may have suspected Chau and Quoc had survived and was planning to kill them too. Fortunately, Quoc had run to a nearby home to call police, and other officers began arriving at the same time. Chau ran out of the cooler when they arrived. "Frank asked Chau what happened, and Chau looked at her like she had lost her mind," Woods quotes the officers as saying. "She said, 'You know what happened. You were there!'")
Lacaze, arrested later that morning, pointed the finger back at her. Neither has expressed remorse, and Lacaze seemed to believe he would not be punished for the crime. "Mr. Lacaze claimed he had received letters from [Frank] telling him everything would be okay after her trial," according to a prison report. New Orleans remains haunted by the case. Even compared to other police scandals, "this beats all," says Teel. The city's 1,500-member police force has long had a reputation for lax hiring standards, low salaries, corruption and brutality, but recent years have seen an explosion of scandalous incidents. Frank's arrest last March made her the fourth New Orleans cop arrested for murder within a year's time. Between October 1994 - 1995, 31 officers had been arrested for crimes including rape, homicide and drug trafficking. Other cities have been roiled by police scandals in recent months—Mark Fuhrman has brought disrepute to the LAPD, and Philadelphia and Atlanta have been stung by revelations of corrupt and even murderous officers—but the Frank case has shed a burning light on cops in the Big Easy. "The only organized crime in New Orleans," says Mary E. Howell, a local civil rights attorney, "is the police department." That Frank was hired in the first place says much about disarray in the department. The daughter of Adam Frank, an Opelousas, La., phone company employee, and his wife, Mary Ann, Frank had applied to the department in 1991. A routine background check disclosed that she lied about her termination from a job at an Opelousas Wal-Mart—just as she neglected to mention that her brother Adam Jr., 25, was wanted on attempted manslaughter charges. In addition, Frank flunked the police academy's psychological tests, earning low rankings in integrity, impulse control and empathy. Yet when she produced a favorable psychological profile written by her own doctor, she was hired anyway.
---
Reader Pageviews by Country
---
From: Mar 17, 2016 2:00 AM – Mar 24, 2016 1:00 AM
---
«•
Thank you for visiting Corrupt Justice™. Enjoy our Free Movie Intermission! Don't forget to Bookmark Us & Tell A Friend! We're Global!
•»
---
Movie Intermission!
Murder on a Sunday Morning Un coupable idéal (2001)
---
Description: Florida –
Hulk Hogan (born Terry Bollea), a professional wrestler known back in the day as "a real American hero," is pursuing a substantial amount of damages for Gawker's decision in Oct. 2012 to post a short excerpt of a 30-minute sex tape alongside an essay by A.J. Daulerio that muses about how "we love to watch famous people have sex."
---
---