↓↓↓↓↓↓↓↓↓ Blog Post Starts Below ↓↓↓↓↓↓↓↓↓
---
Click on Banner to Sell Your Home(s)!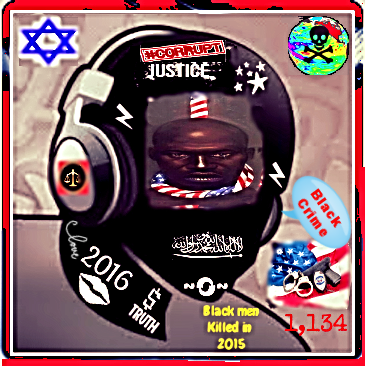 ---
---
"Cops have already killed 550 people in 2015," prompting the response, "If they're black, it doesn't count."



-- December 2015 texts discovered on the phones of Santa Clara Sheriff Deputies.
Top News Stories!
Mental Threats!
Posted: Wed. Oct 19, 2016 9:29 AM EDT ~ Updated: Thurs. Oct 27, 2016 11:29 PM PDT
New York, NY
-- New York City Mayor Bill de Blasio called a fatal police shooting in the Bronx Tuesday night "tragic and unacceptable." The victim was 66-year-old Deborah Tanner. Tanner was a mentally-ill Bronx resident who had non-violent encounters with the NYPD in the past. At a press conference Wednesday, "[T]he mayor said that officers are supposed to use deadly force 'only when faced with a dire situation,' and that it was 'very hard to see that standard was met." de Blasio also also said repeatedly that "'... [t]here were other options, like using a taser, which the sergeant had, or calling in an Emergency Service Unit and waiting for it to arrive.'"
The police sergeant had training on de-escalating situations. However, the mayor says he did not receive crisis intervention training. Mental health advocates recommend officers receive crisis intervention training. Only 5,000 officers have received that training according to de Blasio.
Cyclic Threats!
Posted: September 11, 2016 08:28PM EST ~ Updated: Fri. Oct 28, 2016 01:09 AM PDT
Bama' Confrontations!
Posted: Saturday Nov 24, 2012 9:29 AM
Fairhope, Ala.
-- Michael Jansen shot and killed one Alabama sheriff's deputy and critically wounded another. Authorities said they went to his home near Fairhope, Ala., on a report that he was acting aggressively toward family members. Baldwin County Sheriff Huey Mack told reporters that the deputies responded to a report that Jansen had "been confrontational with some family members." They were speaking with him at his home near Fairhope, about 15 miles southeast of Mobile. Mack told reporters: "While the deputies were on scene and talking to the individual, the individual produced a handgun and began firing at the deputies." The Baldwin County Sheriff's Office said Jansen was also killed in the exchange of gunfire on Friday afternoon.
The two deputies who suffered multiple gunshot wounds and were taken to USA Medical Center in Mobile. Deputy Scott Ward was pronounced dead and the second deputy, who has not been identified, was listed in critical condition. The sheriff's office said a third deputy at the scene was not wounded. Ward served as a sheriff's deputy for 15 years. The shooting is being investigated by the Baldwin County Major Crimes Task Force.
"Quiet Courage!"
Posted: June 13, 2012 11:11 PM - updated on: 06:14 pm PDT, July 3, 2012
NEW YORK (WCJB)
– An NYPD officer pleaded not guilty Wednesday to manslaughter charges in the shooting death of an unarmed Bronx teenager. Officer Richard Haste was arraigned after turning himself in to face first- and second-degree manslaughter charges in the death of 18-year-old Ramarley Graham (
pictured below, right
) who was shot and killed on Feb. 2, 2012. There was a moment Wednesday
when Haste made $50,000 bail and was leaving the courthouse when fellow officers in the Patrolmen's Benevolent Association cheered
and supporters of Graham jeered, chanting "NYPD, KKK — how many kids did you kill today?"
"They are representative of the sacrifices and that quiet courage that exists among law enforcement officers all across the country and their families."


-- May 12, 2012, Statement by Barack Obama in a White House Rose Garden ceremony to honor the National Association of Police Organizations (NAPO).
Police said narcotics officers spotted Graham on the street
adjusting his waistband and thought he had a gun
. When the officers approached, authorities said Graham took off running toward his home. Surveillance cameras captured Haste, who was undercover as part of the NYPD Street Narcotics Enforcement Unit, running after Graham. Police said officers confronted Graham in his bathroom as he tried to flush marijuana down the toilet. Moments later, Graham was shot in the chest, collapsed and was pronounced dead at the hospital.
Police said they believed the teen was armed with a gun, but a gun was never recovered. Graham's family said the teen's grandmother and 6-year-old brother were inside the house at the time of the shooting. "Officer Haste consciously and deliberately pulled the trigger, shooting Ramarley Graham and causing his death," Assistant District Attorney Donald Levin said.
---
"Another Nigger fried. No big deal."

-- April 16, 2011, Statement by New York City Police Officer Michael Daragjati, boasting of his false arrest of another African-American male.
NYPD Drug Dealers!
POSTED: MAY 10, 2012 2:58 PM
New York, NY
-- Emmanuel Tavarez is an ex-NYPD Officer. He was sentenced to 25 years in prison yesterday for robbing drug dealers. The robberies were committed with a gang who Taverez outfitted in NYPD gear. Tavarez tried to "portray himself as a victim who had been forced into participating in the robberies." However, the judge on the case was having none of it. He told Tavarez his claims were "... arrogant and insulting to the court. You acted out of greed and not duress."
Tavarez was an eight-year veteran of the force. He was arrested last May (2010). He was accused of helping a robbery crew (which included a number of his in-laws) to pose as police officers in order to better bust other dealers. The gang used with fake arrest and search warrants provided by Tavarez.
The scheme worked out great in the beginning. In less than ten years the crew reportedly ran more than 100 armed robberies. The robberies netted them more than 250 kilos of coke and $1 million in drug proceeds. However, in 2008, a sting operation in Queens turned up real and fake NYPD paraphernalia, including: Miranda warning cards; and a vehicle modified to look like a cop car. The un-involved NYPD officers got suspicious. The discovery led police to Taverez. He was put on modified assignment in August 2009 until he was arrested in 2010.
Taverez was facing life behind bars. Taverez tried to persuade the court that his brother-in-law, Eloys Fernandez, had threatened to kill him or his sister if Tavarez said anything about the robberies. However, Fernandez was a cooperating witness. He denied that story as did another cooperating member of the crew who called Tavarez "thirsty for money."
United States v. Emmanuel Tavarez, Et Al. Criminal Docket No. 08-242 (S-6)(SLT) by Leegal Counsel on Scribd
NYPD Cheers!
The
cheers of fellow cops for her unarmed son's killer
stung Constance Malcolm as cruelly as the bitter tears in her eyes. "That's how they work," the heartbroken mom said Wednesday after Officer Richard Haste was sprung on $50,000 bail in the Feb. 2 shooting of Ramarley Graham. "You see it every day." Yet the assembled cops still applauded their brother in blue, who faces up to 25 years in prison, in a salute that struck the Graham family like a slap in the face. "There is nothing to cheer here," said Graham family lawyer Jeffrey Emdin. "A young man lost his life, and that is the man who took that life.
---
---
While cops contend Graham ran when ordered to stop, surveillance video showed him walking inside his home before plainclothes cops tried to kick their way into the apartment. Haste claimed that he fired once after identifying himself as a police officer and mistakenly thinking that he saw a weapon—but no gun was found.
Posted: 6:47 am, May 17, 2012 - updated on: 07:31 am, May 17, 2012
New York --
The 'sacrifices and that quiet courage that exists among law enforcement officers all across the country', including New York, brings us (once again) the tragic killing of (unarmed) Ramarley Graham (
pictured below, center
) in his own bathroom by courageous NYPD Officer Richard Haste. Graham first came to the attention of NYPD officers because he had exited a storefront where they believed drug sales occurred. Paul J. Browne, the New York Police Department's chief spokesman, said there was
"no evidence that he was armed"
when the officer, a member of a narcotics unit, shot him once in the upper left chest.
Haste, 30 (
pictured below, center
) and colleagues with the 47th Precinct Street Narcotics Enforcement Unit broke into his grandmother's apartment and shot Graham in the chest while he attempted to flush a bag of marijuana down the toilet. Haste confronted Graham in the bathroom, supposedly operating on incorrect information – which their own colleagues had confirmed to a supervisor as factual – that Graham had a gun in his waistband. Graham was unarmed and police did not have a warrant to enter the home. The large number of officers at the house indicated that Graham wasn't likely to escape and that officers could have waited to obtain a warrant before storming the apartment, said the Graham family's attorney. It was later claimed that two witnesses communicated to NYPD officers that they saw a gun on Graham's person. The claim that Graham had a gun was then confirmed by the two NYPD officers to their supervisor Scott Morris. No gun was found on or around Graham.
Footage from private surveillance cameras shows Graham walking into his grandmother's apartment building, a three-story home on a residential street. Police officers, guns drawn, quickly follow and attempt to kick down the front door after finding it locked. In the back of the building, other officers swarm in through a rear apartment. The cameras do not capture what transpired inside, but police officials told news sources that officers entered the grandmother's apartment after she opened the door in response to loud knocks. They did not have a search warrant. Haste's partner told investigators that Haste identified himself as a police officer, told Graham to "show his hands" and then yelled
"gun, gun"
before firing, Kelly said. But Graham's grandmother maintains that officers did not announce their presence entering her home and that Haste did not say anything to Graham before shooting him, the family's attorney said. Many linked the shooting to the NYPD's aggressive street policing program, called "stop-and-frisk," which predominantly targets low-income minority neighborhoods. In 2011, the program stopped and searched more than 500,000 New Yorkers,
85 percent of them black or Latino
. The searches contributed to a record number of misdemeanor marijuana arrests last year.
Graham's death has sparked street protests in Wakefield, a low-income neighborhood with a large African-American and Caribbean immigrant population, with many decrying the police actions as brazenly illegal. "They had no business kicking down the door. They went too far," said Tyrone Harris, 27. "They need to go to jail just like any other citizen."
"Quiet 'White Plains' Courage!"
Posted: June 13, 2012 11:11 PM - updated on: 06:14 pm PDT, July 3, 2012
NEW YORK (WCJB)
-- A New York grand jury has declined to indict a white police officer who shot and killed an ailing black veteran in his own apartment, the Westchester County District Attorney's Office said Thursday. The shooting occurred in November after police responded to a call that
Kenneth Chamberlain
, who suffered from respiratory and heart problems, had set off his medical alert device, indicating he needed help. The encounter was recorded by audio and video devices, which police planned to release to the public after Chamberlain's family accused police of excessive force and racial profiling. District Attorney Janet DiFiore, who referred to the shooting as a tragedy, said Thursday that the grand jury heard from 42 witnesses, including Police Officer Anthony Carelli, who fired the fatal shots. She said Chamberlain had threatened the police officers and would not respond to telephone calls from the medical alert operators. Police officers forced their way into his apartment and fired a Taser and bean bags at Chamberlain to try to subdue him. Then they fired real bullets. The Taser is equipped with a video camera that recorded the incident, but it cuts off before the bullets were fired. The medical alert device also recorded audio (video below) of the encounter.
Chamberlain's family was allowed to review that evidence earlier and accused officers of acting too aggressively on an ailing man inside his own home who was not suspected of any crime. They also and said a police officer used a racial epithet when referring to Chamberlain. "He feared for his life," said Chamberlain's son, also named Kenneth. "He kept asking them to go away and that he didn't need their help."
Chamberlain's niece, Tonya Greenhill, was outside the door with police asking them to let her talk to her uncle instead of forcing their way in, she said. "I heard my uncle begging and pleading them to please leave him alone. I could begin to almost hear fear in his voice." Greenhill, who lives in the building, said her uncle told them he was fine when they arrived but did not want to open the door. She said she insisted to police that they let him talk to his family but they refused. Chamberlain, a 68-year-old former Marine, had such severe respiratory problems he could not walk a flight of stairs, according to his medical records. The Life Station pendant he wore would alert their operators if he was in trouble. When it went off just before 5 a.m. that November morning, police and an ambulance were dispatched to the scene of his housing project in White Plains, north of New York City near Connecticut. A loudspeaker inside his apartment was used to try to contact him, but they got no response.
David Chong, White Plains public safety commissioner, told reporters police force was justified because Chamberlain displayed knives when he cracked open the door to speak with officers. The videotape cuts off at the time of the shooting. Following the grand jury's decision not to charge the police officer, White Plains said it would review its procedures for dealing with emotionally disturbed people. In wake of the case of Trayvon Martin, the unarmed, black 17-year-old who was shot and killed in Sanford, Florida, by a neighborhood watch volunteer, the Chamberlain case gained national attention with more than 206,000 signing an online petition asking for District Attorney Janet DiFiore to charge the officers involved in the shooting with murder and civil rights violations.
Prentiss Drug Raid
August 2, 2011
After 10 years of incarceration, and seven years after a jury sentenced him to die, 30-year-old Cory Maye will soon be going home. Mississippi Circuit Court Judge Prentiss Harrell signed a plea agreement Friday morning in which Maye pled guilty to manslaughter for the 2001 death of Prentiss, Mississippi, police officer Ron Jones, Jr. Per the agreement, Harrell then sentenced Maye to 10 years in prison, time he has now already served. Maye will be taken to Rankin County, Mississippi, for processing and some procedural work. He is expected to be released within days.
video
Shortly after midnight on December 26, 2001, Cory Maye, then 21, was drifting off to sleep in his Prentiss duplex as the television blared in the background. Hours earlier, he had put his 18-month-old-daughter to sleep. He was soon awoken by the sounds of armed men attempting to break into his home. In the confusion, he fired three bullets from the handgun he kept in his nightstand.
Maye would later testify that as soon as he realized the armed men in his home were police, he surrendered and put up his hands. There were three bullets still left in his gun. But Maye had just shot a cop. And not just any cop. He shot Officer Ron Jones, Jr. (
pictured left
) the son of Prentiss Police Chief Ron Jones, Sr. Cory Maye is black; and Ron Jones, Jr. was white.
This was Jefferson Davis County, a part of Mississippi still divided by tense race relations. Maye was arrested and charged with capital murder, the intentional killing of a police officer.
As he'd later testify in court, Maye realized within seconds that he'd just shot a cop. A team of police officers from the area had received a tip from an informant -- later revealed to be a
racist drug addict
-- that there was a drug dealer living in the small yellow duplex on Mary Street. It now seems clear that the police were after Jamie Smith, who lived on the other side of the duplex, not Maye or his live-in girlfriend Chenteal Longino. Neither Maye nor Longino had a criminal record. Their names weren't on the search warrants.
Maye was initially found guilty of murder and sentenced to death. But due to the poor legal representation he received, his sentence was reduced to life. At the end of last year, the Mississippi Supreme Court ruled that Maye was to be given a new trial because the trial court didn't allow his self-defense argument and because he was denied a trial in his home county.
Antioch Drug Raid
May 12, 2011
ANTIOCH, Calif.
-- There is a new twist in an East Bay police scandal after a judge takes a second look at a lawsuit against two suspected dirty cops. It is a legal victory for the family of an Antioch man killed during a police drug raid and now they can move forward with a suit against two of the officers caught up in the growing Contra Costa County narcotics scandal. That surprise ruling came from a federal judge on Wednesday.
Judge Susan Illston had initially said there wasn't enough evidence to prove Timothy Mitchell was wrongfully killed during the police raid in Antioch. Police alleged they shot Mitchell after he reached for an officer's gun. Then, two of those officers in that raid were linked to the growing Central Contra Costa County Narcotics Enforcement Team, or CNET, scandal. Now, Mitchell's family is wondering what really happened inside the apartment. Timothy Mitchell II was shot and killed in 2008, during a drug raid which was led by Commander Norman Wielsch and Danville police officers
Louis Lombardi
.
Three years ago, a
special team of narcotics officers
burst through the door of an Antioch apartment in the hunt for a notorious drug dealer. Once inside, they shot and killed the man who lived there saying he went for an officer's gun. But fingerprints on 29-year-old Timothy Mitchell's body later revealed police had the wrong guy. A convicted felon had stolen Mitchell's identity and he had no real criminal history. "It's been an emotional journey...period. The fact that my son is gone and will never be back," said Paulette Mitchell, Timothy's mother. Paulette's son would have turned 33 years old on Friday.
"This is a young guy who didn't deserve to die," said John Burris, the Mitchell family attorney. Burris is representing Mitchell's family in a federal civil suit. In January, a
judge
dropped that case saying the officers committed a "justifiable act of homicide." Then Norman Wielsch, the narcotics team commander, and Louis Lombardi, a San Ramon officer charged with busting down Mitchell's door, were arrested in the growing CNET scandal. In a surprise twist this week, the same judge reversed her decision and ruled the civil case can move forward because of those arrests. Burris says the officers' credibility is now badly damaged. "I've always [...] suspected that this was a potential operation where you get drugs from a big time dope dealer and you ultimately get those drugs back and make money from them. It's where the drug enforcers become the drug dealers," said Burris.
---
---
In the above video, Wielsch and Lombardi exchange $9,800 in cash for a stolen pound of Methamphetamines. The video allegedly shows Wielsch and Butler selling what prosecutors said was a pound of methamphetamine stolen from a police evidence locker to government informant Carl Marino. Marino gave Wielsch and Butler $9,800 in marked bills (which are allegedly counted in the video) in exchange for the stolen methamphetamine. The exchange allegedly took place on February 15, 2011, and Wielsch and Butler were arrested the next morning.
---
Prosecutors say Wielsch and Lombardi made a habit of stealing and reselling drugs seized during busts. "We fully understand that his credibility will and would be an issue," said an attorney for Wielsch. He admits his client, Wielsch, was wrong on some fronts, but not this one. "To say, 'Oh, you did it in one situation, so they must be lying in the Mitchell situation,' doesn't really make any sense to me at all. I mean, these officers didn't go out and commit crime in every piece of law enforcement work they did," he said.
---
Louis Lombardi, 39, of Discovery Bay, who entered a guilty plea in January (2012) to stealing at least $40,000 in cash and guns while serving search warrants, broke down in an Oakland courtroom. He apologized to his family and fellow officers. San Ramon's police chief was there to hear it. Lombardi was sentenced on May 4, 2012, to spend three years in prison for his crimes.
---
"My issue is and always has been that we did not ever have the real story about how this young man was killed," said Burris. An attorney who has counseled Lombardi since his arrest, is not shocked by the reversal. "I think the judge out of an abundance of caution, and I think appropriately, has decided to reverse that decision and say that because there could be issues of credibility, let's let a jury hear testimony and make the decision as to whether there was any inappropriate behavior by any of the officers involved in that situation," he said.
"I just have all along felt like something was rotten and that there were some things that have been covered up that will come to light," said Paulette. "So, I just want to see justice during this process with the officers involved in this CNET scandal." Mitchell's family says the emotional highs and lows are very hard to cope with. As for Mitchell's civil case, both sides will now present their arguments on officers' credibility and then a judge will decide whether or not it will go to trial.
Another surprising twist in the CNET scandal emerged as Private investigator Chris Butler is said to have written a 34-page statement in which he claims he and officer Wielsch ran a brothel in a Pleasant Hill business park. Wielsch's attorney is strongly defending his client against that accusation. The attorney said, "He was saying in one part that there was a brothel that he started along with my client Wielsch, and I'm telling you, no, that's not true. That is absolutely not true. That is a Butler fairy tale." He says Butler may be making up the story to shave time off a possible prison term.
On May 4, 2012, Christopher Butler, entered a guilty plea to seven counts, including conspiracy with the intention of distributing marijuana and
methamphetamine
to illegal wiretapping. Butler testified that former squad commander Norman Wielsch gave him marijuana and steroids, which he then gave to a colleague at his private eye firm. He also said he drove Wielsch to various spots where they took 586 grams of methamphetamine from evidence lockers. One of those pounds, he said, sold for $9,800. He admitted to taking $30,000 worth of drugs. Butler also admitted to setting up a massage parlor, which provided sexual services.
Mehserle 2011!
Eurie Stamps Sr.
March 10, 2011
FRAMINGHAM
— The lawyer for the children of a man shot and killed by a Framingham Police officer said he will conduct his own investigation after the Middlesex district attorney's office yesterday ruled the shooting accidental. The lawyer called the description provided by Middlesex District Attorney Gerry Leone's office about how Officer Paul Duncan shot and killed Eurie Stamps Sr. on Jan. 5, 2011 implausible. The district attorney's office ruled that Duncan's shooting of the 68-year-old Stamps was an accident and not a crime and had occurred when Duncan tripped and fell. "This is a member of an elite SWAT team," said the attorney, who represents Stamps' four adult children. "One has to question, as reported by the district attorney, if that is, in fact, what happened. There's an air of implausibility."
(
Pictured left, Eurie Stamps Sr., 68, was shot and killed at his 26 Fountain St. home when police entered his home to serve a drug search warrant early Wednesday morning, 1/5/11
) The Framingham Police Department, in a statement, expressed sorrow over Stamps' death. "Town Manager Julian M. Suso, Police Chief Steven B. Carl, and the Framingham Police Department express their deepest condolences and heartfelt sympathy to the Stamps family, for what was a tragedy in every sense of the word. The town of Framingham is deeply saddened by the loss of Mr. Stamps and Officer Duncan has been profoundly affected by this tragic accident."
According to the district attorney's office, Framingham Police obtained a warrant on Jan. 4 to search 26 Fountain St. Detectives had conducted an investigation into reports that someone was selling cocaine from an apartment there. Police had made several undercover drug purchases from a man who the district attorney's office did not name in its report and from Joseph Bushfan, 20, who lived at 26 Fountain St., and who is Stamps' stepson. Prosecutors had previously said Dwayne Barrett of Framingham was the second target of the investigation.
(
Pictured left, the door to Eurie Stamps' 26 Fountain St. home after police entered his home and fatally shot him.
) Police decided to use the department's SWAT team to serve the search warrant based on several factors, including the fact that Bushfan and the second man had violent criminal histories, the district attorney's office said. In particular, the second man was known to be a member of a local gang, and was a "known associate of an individual involved in the 2009 shooting of Framingham Officer Phil Hurton," the report said. Early on Jan. 5, as police were getting ready to serve the warrant, Bushfan came out of the apartment. Police took him into custody a few hundred feet from the apartment.
The SWAT team then knocked on the door, announced they were there, and entered the apartment
, the district attorney's office said. Later that day, a photographer took a photo of the badly damaged door, suggesting police broke it down.
"Two Framingham Police officers made entry and arrived inside the kitchen, then spread out and scanned the room," the district attorney's office said. "They both observed movement and people on the other side of the kitchen, in the area of the hallway and in the back bedroom." Officers saw a large man, later identified as Stamps, come out of a back bedroom. They ordered him to lay on the floor. Through a cluttered hallway, police rushed to intercept another man, later identified as Devon Talbert, who they feared might be armed. Talbert refused to comply with their orders to put up his hands.
Duncan, who is a member of the SWAT team, decided to check Stamps for weapons, and got beside him with his two hands on his rifle. Duncan lost his balance as he tried to step around Stamps, according to the DA's office, and fell backward. "While falling, Officer Duncan removed his left hand from his rifle, which was pointing down towards the ground, and put his left arm out to try to catch himself," said the district attorney's office. "As he did so, he heard a shot and then his body made impact with the wall. At that point, Officer Duncan, who was lying on the ground with his back against the wall, realized he was practically on top of Mr. Stamps and that Mr. Stamps was bleeding." Duncan yelled: "Man down, man down." Medics with the SWAT team began treating Stamps, who was then taken to MetroWest Medical Center, where he was declared dead. Duncan, a former police officer in Mendon and Shrewsbury, has been on paid administrative leave since the shooting. He joined the Framingham department in 2006.
"Officer Duncan told another officer on scene within moments of the incident that he had stumbled and lost his balance while moving to get in a better position, and as he was falling, his gun fired," the district attorney's office said. The state medical examiner's office determined that Stamps died from a single gunshot wound to his upper body. The shooting does "not rise to the level of criminal conduct, and the shooting death of Eurie Stamps was an accident," the district attorney's office said. Leone called the incident extremely tragic and sad. "I have met with Mr. Stamps' family regarding our findings and determinations and discussed with them the legal obligations that I and this office have under the law in police-involved fatal shootings." The case has now been referred back to the Framingham Police Department, which has the option of conducting its own investigation.
Despite the findings, the lawyer and the attorney who represents Stamps' wife, Norma Bushfan, said they plan to continue asking questions. "When an innocent man dies this way at the hands of the police, there really are no excuses that can satisfactorily explain away such a tragedy," said the attorney. "Mr. Stamps' civil rights were surely violated, and those who are responsible must be held accountable for his death." The attorney said, "We believe the DA's report leaves unanswered several critical questions about this incident. We seek a full accounting of what went so terribly wrong here, and we do not yet have that. "The attorney sees inconsistencies in the district attorney's report. He said it does not make sense that Stamps was on the floor, yet he was shot in the face. He also said the report was "too general," and the lawyers' investigation will be more thorough. "It will focus on details," said the attorney. "The report doesn't mention any key facts. It makes it sound like there were two (SWAT team members) in the house, when there were 18 SWAT team members and police officers in the house."
He also said no drugs were ever sold from the apartment. Any drug deals happened outside, he said. Also, police had Bushfan in custody before the SWAT team went inside. He said they should have changed their plan once their target was in custody. "They stormed this house, which was occupied by a 68-year-old disabled MBTA mechanic laying in bed in his pajamas watching a basketball game," he said.
If the district attorney's report is true, then it raises another set of questions about the training of Duncan, who has been a SWAT team member since 2008, and the SWAT team as a whole. "At the minimum, we have a SWAT team that is poorly trained," he said. "The gun was found to have no defects. The report said the gun went off, it would be fair to say the trigger was pulled." The lawyers have requested all documents related to the investigation, and they said they plan to interview everyone connected with the investigation under oath, he said. "We have not filed a lawsuit yet," he said. "It's important we have as many facts as we can before we file (a lawsuit) in federal court." Bushfan and Talbert, both 20, were arrested by police that night and face several drug charges. Bushfan is currently serving an 18-month sentence in the Billerica House of Correction after pleading guilty two months ago to charges in connection with two 2008 robberies in Cambridge.
---
Arthur Tesler, Jason R. Smith and Gregg Junnier
"But these officers pursued that goal by

corrupting the justice system

, because when it was hard to do their job the way the Constitution requires, they let the ends justify their means."

-- David Nahmias, the United States attorney
Atlanta, GA
--
To explain his absence in the days following the shooting by police of Kathyrn Johnston, Atlanta Police Chief Richard Pennington told reporters that he was out of town for Thanksgiving and unable to get a flight back to Atlanta. Media sources reported that Pennington was in New York for the Thanksgiving holiday. Delta offers approximately 40 daily non-stop flights between NYC and Atlanta. AirTran offers approximately 18.

Were all 58 flights booked

?
---
---
November 24, 2009
Atlanta, GA
-- Just six weeks before he's scheduled to be replaced by the city's next mayor, Atlanta Police Chief Richard Pennington has at last publicly apologized for the police killing of 92-year-old Kathryn Johnston. Johnston was gunned down on November 21, 2006 while defending her home from
police officers executing a bogus drug warrant
. "I take full responsibility for what happened," said Pennington to a memorial gathering at Lindsay Street Baptist Church, not far from Johnston's former home.
It's not at all clear what Pennington means by "full responsibility." Responsibility for the killing? The cover-up? For not cutting short his vacation and returning to Atlanta immediately upon finding out his officers gunned down a 92-year-old woman in her home? Is he going to resign? Is he going to lock himself in jail as penance? Is he going to return the three-years of city paychecks he's been drawing since the killing? I know. I know. I probably shouldn't be too hard on Pennington. After all, it's clear the guy's hurting a lot inside. As he explained at the memorial yesterday, "[w]e went through some difficult times and no one felt it more than I did." Did you catch that? NO ONE felt it more than Pennington. The only thing that hurts more than getting shot five times is being a lousy police chief.
---
Corrupt Killer Cops
Ex-Alanta Police Officer Arthur Tessler (pictured below, right) in May 2008 court proceeding.

An appeals court on [January 15, 2009] overturned the conviction of a former Atlanta police officer sentenced to prison for lying to FBI agents about the killing of a 92-year-old woman during a botched drug raid.


Kathryn Johnston (

pictured below, left

), a 92 year old black woman, was shot 39 times as plainclothes Atlanta narcotics officers broke into her home on Nov. 26, 2006.


The warrant was obtained

using false information and the officers involved planted evidence

afterward to cover up their lies. In tossing out Arthur Tesler's conviction on the state charges, the Georgia Court of Appeals said Fulton County prosecutors failed to prove where the lying took place. "Its admitted failure requires us to reverse Tesler's conviction," Chief Judge Yvette Miller wrote. A Fulton County Superior Court judge sentenced Tesler to 4 1/2 years in prison and six months probation last May. Tesler has also pleaded guilty to federal conspiracy charges.

Kathryn Johnston was killed by a barrage of bullets fired by officers who stormed into her home in November 2006 with a no-knock warrant. Police originally said officers had gone to Kathryn Johnston's northwest Atlanta home in 2006 after an informant bought drugs there.

But after finding none, officers tried to cover up the mistake by planting baggies of marijuana, prosecutors said

. Officer Jason R. Smith planted three bags of marijuana, which had been recovered earlier in the day in an unrelated search, in the basement. He called a confidential informant and instructed him to pretend he had made the drug buy described in the affidavit for the search warrant. A former Atlanta police officer testified Thursday that narcotics officers routinely lied under oath when seeking search warrants a practice that led to police killing a 92-year-old woman.

Former Detective Gregg Junnier (

pictured below, right

) told a Fulton County jury that detectives would tell judges that they had verified their informants had bought cocaine from dealers by searching them for drugs before the buy took place.
"I have never seen anyone searched before they go into the house I've never seen that done even though officers always swear to it," Junnier said. "It's done that way in 90 percent of the warrants that are written."

Officers Jason R. Smith and Gregg Junnier, pleaded guilty to state and federal charges. Tesler, who did not fire a shot, faces sentencing next month after pleading guilty to a charge of conspiracy to violate civil rights resulting in death Tesler was in Johnston's backyard when plainclothes officers burst in through the front door the night of Nov. 21, 2006, using a special "no-knock" warrant to search for drugs. Johnston fired a single shot from a rusty revolver at the intruders, but hit no one, and officers fired 39 bullets, hitting the woman five or six times, prosecutors said. Tesler's lawyer, William McKenney, called Thursday's ruling "

terrific news

" and told The Atlanta Journal-Constitution he hopes it will help at Tesler's federal sentencing.
---
To be continued!
---
Reader Pageviews by Country
---
From: Jun 25, 2012 1:00 AM – Jul 2, 2012 12:00 AM
---
United States
•» 1,604
Russia
•» 58
United Kingdom
•» 39
Ukraine
•» 38
Latvia
•» 30
France
•» 23
Canada
•» 22
Germany
•» 21
Brazil
•» 14
Pakistan
•» 08
---
«•
Thank you for visiting Corrupt Justice™. Enjoy our Free Movie Intermission! Don't forget to Bookmark Us & Tell A Friend! We're Global!
•»
---
Movie Intermission!
Aryan Brotherhood (Documentary)
---
Description:
No description available.

(

Runtime:

45:34:47)
---
Cops & Crime!
•
Criminal Cops! - Part I
•
Criminal Cops! - Part II
---
Cops with Multiple Shootings or Homicides!
•
PA State Trooper Samuel J. Hassan, Murderous
(March 15, 2009 Murder of Unarmed motorist. Previously shot and killed 12 year old African-American boy!!)
•
Officer Pat Gonzales: Racist, Murderous Oakland Police Officer - 3 Killings; 1 Shooting!
•
Officer Hector Jimenez: Racist, Murderous Oakland Police Officer - 2 Killings!
(As of October 2009, Officer terminated w/1 yr. pay; City of Oakland has settled civil suits.)
•
Homicide from OPD to LASD!
•
Miami Beach Police Department - Murderous!
(Officer Adam Tavss kills two citizens in 1 week!!)
•
Brian Smith, Killer Cop!
(Killed four (4) unarmed civilians during homicide spree; committed suicide upon arrest!!)
---
Murderous Police Officers
•
B.A.R.T.+L.A.P.D.=187(P.C.)
(LAPD Detective arrested for cold case homicide; and B.A.R.T. Transit Killer-Cop!)
•
Cops or Killers?
•
Five - "O" Homicide
(White Cop kills black cop after "mistaking" black cop for criminal!)
•
NYPD - A History of Homicidal Cops
(A history of NYPD Officers committing murder!)
•
Arthur Tessler, Jason R. Smith & Gregg Junnier
(Alanta Police Officers lie to obtain search warrant; murder 90-year old woman; and then plant drugs to cover-up murder)
•
PA State Trooper Kevin Foley, Murderous
(Convicted March 18, 2009 of First-Degree Murder. Killed girlfriend's ex-hubby (Dentist)!!)
•
Homer Police Department
(February 20, 2009 Murder of Unarmed Black Man, 73 year old black man by two white police officers in Homer, Louisiana!!)
•
Taser Deaths by the Police!
•
New Orleans Police Department
(January 1, 2009 Murder of Unarmed Black Man, shot nine (9) times in the back!!)
---
Oakland, California Police Department
•
Captain Edward Poulson, OPD
(Beating Death of Suspect (2000) Promoted in 2008)
•
Investigator interfered in police probes of former bakery CEO
•
Oakland Police Department, Corrupt, I
•
Oakland, California Police Department, Corruption, II
•
Oakland Police Department, III
•
Oakland Police Department, IV
•
Oakland Police Department, V - Major Corruption
•
Jeff Loman, Deputy Chief, OPD
(Updated: Re-instated as a (demoted) Lieutenant)
•
Deborah Edgerly, Corrupt former Oakland City Administrator
---
Oakland, CA Transit Cop Shooting
•
Mehserle Makes Bail!!!
(

Updated October 16, 2009

) January 1, 2009 Murder of Unarmed Black Man, shot once (1) in the back!!)
•
Tony Pirone, B.P.D.
(Mehserle Accomplice - Jan. 1, 2009 Homicide)
•
Johannes Mehserle, Killer Cop
(Oakland's New Year's (2009) Transit Killer Cop)
•
The B.A.R.T. Shooting Investigation
(The Investigation of Oakland's New Year's (2009) Transit Killer Cop)
•
The B.A.R.T. Aftermath
(The Oakland Riots New (2009))
•
B.A.R.T. Police, Racism, Homicide
(Video of The Oakland New Year's Day (2009) Transit Shooting )
---
Cops that Sexually Offend
•
Cops that Sexually Offend! (Part I)
•
Cops that Sexually Offend! (Part II)
•
Sexually Offensive Cops! (Part III)
•
Cops that Sexually Offend! (Part IV)
•
Cops that Sexually Offend! (Part V)
•
Cops that Sexually Offend! (Part VI)
•
Cops that Sexually Offend! (Part VII)
•
Cops that Sexually Offend! (Part VIII)
•
Cops that Sexually Offend! (Part IX)
•
Cops that Sexually Offend! (Part X)
•
Cops that Sexually Offend! (Part XI)
•
Cops that Sexually Offend! (Part XII)
•
Cops that Sexually Offend! (Part XIII)
•
Cops that Sexually Offend! (Part XIV)
•
Cops that Sexually Offend! (Part XV)
•
Cops that Sexually Offend! (Part XVI)
•
Cops that Sexually Offend! (Part XVII)
•
Cops that Sexually Offend! (Part XVIII)
•
Cops that Sexually Offend! (Part XIX)
•
Cops that Sexually Offend! (Part XX)
---
Sexually Offensive Judges
•
Perverted Judges! - Part I
•
Judge Jack Gifford, Retired, Solicitation
•
Judge Ronald C. Kline, Child Pornography
•
Chief U.S. District Judge Edward Nottingham, Solicitation
---
Judicial Miscreants
•
Corrupt Judges & Prosecutors
•
Corrupt Judges, Frame-ups & Graft
•
Corrupt Judges! - Part II
•
Judges of the Regents of the University of California
Judges of Interest
•
James J. Marchiano, Corrupt Judge
•
Stuart Hing, Corrupt Judge (Recent Appointment)
•
Douglas E. Swager, Corrupt Judge
•
Martin Jenkins, Corrupt Judge ("Uncle Tom")
•
David Bernard Flinn, Corrupt Judge
•
John T. Noonan, Corrupt Judge of the 9th Circuit
•
Former Judge Ralph B. Robertson, Racist
•
Judge Kenneth R. Kingsbury, Ret., Racist, Corrupt
---
Cops & Domestic Violence
•
Wife Killing Cops! - Part I
•
Wife Killing Cops! - Part II
•
Blue Spousal Abuse! - Part III
•
Deputy Paul R. Kovacich, Wife Killer
---
Reader Pageviews by Country
---
From: Mar 17, 2016 2:00 AM – Mar 24, 2016 1:00 AM
---
«•
Thank you for visiting Corrupt Justice™. Enjoy our Free Movie Intermission! Don't forget to Bookmark Us & Tell A Friend! We're Global!
•»
---
Movie Intermission!
State of Georgia V. Justin Ross Harris 2nd Degree Murder (V.3)!
---
Description: Brunswick, Ga. -- The Justin Ross Harris murder case, Judge Mary Staley Clark, presiding. Harris is charged with murder in the death of his 22-month-old son, Cooper, by leaving him in his SUV for hours on a hot June day in 2014.
---
---