↓↓↓↓↓↓↓↓↓ Blog Post Starts Below ↓↓↓↓↓↓↓↓↓
---
Click on Banner to Sell Your Home(s)!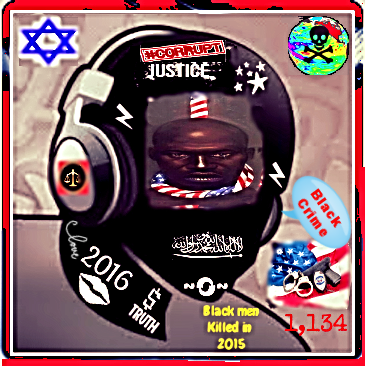 ---
---
"Cops have already killed 550 people in 2015," prompting the response, "If they're black, it doesn't count."
-- December 2015 texts discovered on the phones of Santa Clara Sheriff Deputies.
Top News Stories!
Teti Rows!
Posted: April 22, 2016 12:01 AM PDT ~ Updated: April 25, 2016 04:02 AM PDT
BERKELEY, CA
-- The University of California is being rocked by yet another widening sexual misconduct scandal. On Thursday, the University revealed it has hired an outside investigator to examine a sexual assault complaint against a member of the Cal men's rowing team. A former female member of the team is the alleged victim. She claims coach Mike Teti
(pictured above, center)
knew she had been sexually assaulted in December 2013 at a rowing team party. She said the coach told her to stop crying instead of reporting it. Teti allegedly said: "You're no angel anyway," and asked her about her sexual relationships with other rowers. Athletic coaches are among the campus employees required to report such allegations to the campus anti-discrimination office.
Teti is also an Olympic medalist and nationally regarded coach. Media sources reached Teti Thursday evening. Teti wrote in an email the "allegations are completely false and I'm confident any investigation will prove this." The new investigation is the second time the university has looked into the woman's complaint. The campus Office of Anti-discrimination determined last year that Teti had not violated the university's sexual harassment policy.
UC Berkeley complaint resolution officer Paula Raffaelli told the woman in an email that she had spoken with Teti "about the kind of questions and conversations he had with you, and the language he used." The email from Raffaelli also said the men's crew coaches and athletes would receive additional training related to sexual violence and harassment, "with a specific emphasis on gender and sex stereotyping."
The woman is not being identified because Corrupt Justice™ does not name victims of sexual abuse. In an interview she said she had been sexually assaulted over the years on more than one occasion. The assaults were by different teammates. She quit the crew team after the final alleged assault in summer 2014. The instant assault occurred in December 2013. The woman said in interviews that she fell asleep on her teammate's couch, fully clothed. She awoke naked in a teammate's bed after the team's annual "xxxmas party," known as "triple-x." She told media sources that Teti informed her in a one-on-one meeting the following month that he knew what had happened. However, he blamed her reputation and asked about her sexual relationships on the team. "He said, 'You're no angel anyway,' " she said. "It made me so upset."
In an email to Teti, she said she feared for her safety on the team. Teti wrote back two weeks later. He wrote: "First, I'd like to clear up any misunderstanding you may have about our coach, athlete working relationship. I was never under the impression there was tension there." He told her he had notified the campus anti-discrimination office about her concerns. He said that she should not have to fear retaliation for reporting sexual harassment or assault. "You should not have to resign from the team because of discomfort you may feel after reporting an incident. There are ways we can manage that discomfort without you resigning from the team." He referred her to several counseling centers on campus. He added: "It is clear that this is a difficult time for you. ... Let me emphasize again that I value you as a student-athlete and would like to address your current concerns as best we can."
The woman's father said he was told by UC officials Thursday the latest probe would investigate at least one of the sexual assaults his daughter reported to the university. The investigation would include the coach's role in reporting what he knew. Cal's athletic department acknowledged the investigation in a statement late Thursday afternoon. However, citing student privacy laws, the University said it was not able to discuss the details. The statement said the department "will continue to work extremely hard to make sure everyone involved is held to the highest of standards across the board."
On Friday, UC spokeswoman Dianne Klein said the investigation is focusing on the assault allegations. She said the investigation would not focus on the coach's role. If that investigation raises questions about Teti's conduct, that would be investigated separately.
Teti is a towering figure in his sport, having rowed in three Olympics and being an assistant or head coach of the U.S. team five times. He moved to Cal from Princeton in 2008. His teams finished in the top five at the Intercollegiate Rowing Association championships during his first five years at Berkeley. Teti is legendary in rowing circles. He was described years ago in a New Yorker profile as playing "a role not unlike that of a drill instructor in a Marine boot camp -- Gunnery Sergeant Hartman, from Stanley Kubrick's 'Full Metal Jacket.' "
The claims against Teti suggested a tight-knit, macho culture on the rowing team. Women often fulfill the role of coxswain, steering the boat and coordinating the rowers. Former coxswain, Stephanie Gardner said he promoted an attitude of negativity and hostility from the top down. She said she quit the team in 2012 after experiencing relentless bullying by her teammates. The bullying got so bad she became terrified to go to practice.
Gardner said she met with an assistant coach and told him about the harassment. "His response was basically, 'This is what you should expect as a girl on this team. You just need to be tougher. I will try to keep them under control, but there isn't much I can do.'" She continued, "Coaches should not allow harassment to happen on their team right in front of them. They listened to it; they knew what was happening, and they didn't care."
The allegations come just weeks after Cal assistant basketball coach Yann Hufnagel resigned after sexual misconduct allegations. The university found he had propositioned a female reporter for sex. It was also revealed that diving coach Todd Mulzet was docked $455 in pay for sexually bullying a co-worker. The university told media sources that it is not renewing Mulzet's contract. The coaches are part of a larger scandal that has brought down a UC Berkeley provost, law school dean, world-renowned astronomy professor and other high profile faculty members.
Docked Pay!
Posted: April 23, 2016 12:01 AM EDT ~ Updated: April 27, 2016 05:11 PM PDT
Berkeley, CA
-- The University of California at Berkeley School of Law, has named Law professor Melissa Murray as the interim dean. She succeeds former Dean Sujit Choudhry
(pictured above, center)
. Choudhry resigned from the position following allegations that he had sexually harassed his executive assistant. However, Choudhry remains on the law school faculty under the university's tenure policy. Choudhry resigned as dean on March 10 following allegations that he sexually harassed his executive assistant for months in 2014 and 2015. The university released a report corroborating the claims and docked his pay by 10 percent while ordering him to pursue counseling.
All- American Collegiate!
Posted: April 23, 2016 12:01 AM EDT ~ Updated: April 24, 2016 11:36 AM PDT
Berkeley, CA
-- The University of California at Berkeley initiated termination proceedings against men's basketball assistant coach Yann Hufnagel
(pictured above, center)
. Hufnagel is in his second year as an assistant coach at UC Berkeley. He previously served as an assistant at Vanderbilt University, Harvard University and the University of Oklahoma. UC initiated the proceedings after a finding that he violated the university's sexual harassment policy. The finding were made by the university's Office for the Prevention of Harassment and Discrimination. UC Berkeley officials said head coach Cuonzo Martin initiated proceedings against Hufnagel.
Hufnagel has been relieved of his duties effectively immediately pending the outcome of the termination process. He did not travel with the Cal basketball team to the NCAA tournament game against University of Hawaii. UC Berkeley officials distributed a redacted version of the investigation of Hufnagel on March 14, 2016. Hufnagel has been provided with a copy the complaint against him. He has had an opportunity to review the findings.
Hufnagel is the latest in a string of UC Berkeley officials to come under fire for alleged sexual misconduct. UC Berkeley law school dean Sujit Coudry resigned from his post following allegations that he had sexually harassed his executive assistant for months in 2014 and 2015. Astronomy professor Geoffrey Marcy resigned in October amid allegations that he had sexually harassed students for a decade.
Scrubbed!
Posted: Nov. 18, 2011 at 12:55 PM PST ~ Updated: April 14, 2016 at 05:05 AM PST
Sacramento, CA
-- UC Davis spent thousands to scrub police pepper-spray references from Internet. UC Davis contracted with consultants for at least $175,000 to scrub the Internet of negative online postings following the November 2011 pepper-spraying of students and to improve the reputations of both the university and Chancellor Linda P.B. Katehi, newly released documents show.
The payments were made as the university was trying to boost its image online and were among several contracts issued following the pepper-spray incident.
Some payments were made in hopes of improving the results computer users obtained when searching for information about the university or Katehi, results that one consultant labeled "venomous rhetoric about UC Davis and the chancellor."
Professor Arsonist!
Posted: 08/02/12 07:49 AM ET - Updated: 11/25/12 05:06 PM PST
SANTA ANA, Calif.
-- Rainer Reinscheid wrote a chilling email titled, "a good plan," detailing violent revenge on the people he blamed for his teen son's suicide. His son hanged himself after being disciplined at high school in March, sending the University of California, Irvine, professor into a downward spiral that authorities said led to setting fires and venting his anger in graphic emails describing plans for a mass murder, sexual assaults and his own death.
Reinscheid fantasized about buying a dozen machine guns, killing 200 University High School students, raping a school counselor and killing the assistant principal who disciplined his 14-year-old son, Claas Stubbe. "I will make him cry and beg, but I will not give him a chance, just like he did to Claas," Reinscheid wrote. "I will make him die, slowly, surely. Next I will set fire to Uni High and try to burn down as much as I can, there should be nothing left that gives them a reason to continue their miserable school."
Reinscheid never acted on his most violent musings and police have no evidence he was preparing for a shooting, but prosecutors charged him with a series of small arsons that targeted the high school, the assistant principal's home and the park where Claas hanged himself. Five fires erupted between July 1 and July 19, and police caught Reinscheid as he tried to start a sixth one July 24, Irvine police Lt. Julia Engen said.
While investigating the fires, police discovered three emails Reinscheid sent to his wife and himself in April from his university account. Copies of the messages were filed in court by prosecutors to have him held without bail. He's due in court for arraignment Aug. 8. In the emails, the distraught father asks his wife to forgive him for many disappointments but asks her to understand that he "had to go this way" after detailing plans to kill the vice principal and destroy the school in a firestorm.
"You would have done the same if it was your child that you failed," he wrote to her April 26. Claas was Reinscheid's son from a first marriage. He has a stepdaughter and son from his second marriage. He asked his wife to tell their son, "Daddy was so sad when Claas passed away, he was just eaten away by his sadness and stopped breathing."
Two nights later, while on using prescription drugs to stay awake and "legally drunk" while downing a second bottle of wine,
Reinscheid wrote to himself about how he had fantasized about having sex with every young girl he saw on campus that day
.
Then he discussed his "dreams" of mass murder at the high school,
including explicit details of how he planned to make a teacher get naked in front of students and stab herself with a red pencil before he shot her in the head
. "I will give myself a wonderful ending and be with Claas very soon," he wrote. "I like this plan, finally a good idea."
Reinscheid, a professor of pharmaceutical sciences who also holds German citizenship,
has not been charged with anything related to the content of the emails because they were private communications
, said Farrah Emami, an Orange County district attorney's spokeswoman.
Guilty!
Posted: 09/23/2011 12:33:59 PM PDT
Updated: 09/23/2011 12:34:00 PM PDT
SANTA ANA, CA
-- Jurors found 10 Muslim students guilty Friday of disrupting a lecture by the Israeli ambassador at the University of California, Irvine in a case that stoked a spirited debate about free speech. Jurors delivered the verdicts in Orange County Superior Court in the case involving a speech by Ambassador Michael Oren in February 2010 at the Irvine campus. The students were also convicted of conspiring to disrupt Oren's speech. They were charged with misdemeanor counts after standing up, one by one, and shouting prepared statements at Oren such as "propagating murder is not an expression of free speech."
About 150 people, including relatives and supporters of the students and Orange County District Attorney Tony Rackauckas, attended the verdict. Some community members gasped and started crying when the verdict was read and about a dozen of them walked out.
The students showed little reaction but later huddled with their attorneys and shared hugs with family and friends. Shakeel Syed of the Islamic Shura Council of Southern California said he was shocked. "This is yet another reaffirmation that Islamophobia is intensely and extensively alive and thriving in Orange County," he said. "I believe this will be used as precedent now to suppress speech and dissent throughout the country. This is the beginning of the death of democracy."
Prosecutors said the students broke the law by interrupting Oren's speech on U.S.-Israel relations and cutting short the program, despite calls to behave from campus officials. Defense attorneys argued the students had a right to protest.
Nearly 200 people packed the courtroom to hear closing arguments at the trial that some community members called a waste of taxpayers' money and an effort to single out the defendants because they are Muslim.
Prosecutor Dan Wagner told jurors the students acted as censors to block the free flow of ideas and infringed upon the rights of 700 people who had gone to the Irvine campus to hear Oren.
Wagner showed video footage of university officials pleading with students to behave, but they kept interrupting the lecture. Wagner also showed emails sent among members of UC Irvine's Muslim Student Union planning the disruption and calculating who was willing to get arrested.
Defense attorneys countered there were no hard rules for the speech, and the students might have been discourteous but didn't break the law. Lawyer Reem Salahi, who represents two of the defendants, said the demonstration was modeled after a series of protests at UC Irvine and elsewhere in which students shouted at lecturers but weren't arrested. She said the students never intended to halt Oren's speech entirely but wanted to express their views on the Israeli government's actions in Gaza.
During the case, attorneys showed dueling pie charts breaking down how much time the students demonstrated, how long their supporters cheered and how much time Oren spoke. The evidence was intended to show whether the meeting suffered a significant disruption.
Attorneys for the students -- who attended UC Irvine and nearby University of California, Riverside -- argued before the trial that charges should never have been filed and that the issue was already handled on campus.
In 2010, the students were cited, released and disciplined at UC Irvine, which revoked the Muslim Student Union's charter for a quarter and placed it on two years of probation. Earlier this year, District Attorney Tony Rackauckas filed criminal charges against 11 students, prompting an outcry from the American Civil Liberties Union and a host of Jewish, Muslim and campus groups. Charges against one defendant later were dropped.
Israeli Jew Arrested!
August 12, 2010
ATLANTA
– A suspect in a string of 20 stabbings that terrorized people across three states and left five dead was arrested at an airport as he tried to board a plane for Israel, officials said Thursday. A judge in Flint, Mich., where the attacks began in late May, signed a warrant Thursday charging Elias Abuelazam with assault with intent to murder in connection with a July 27 stabbing. It was not clear if Abuelazam was the man arrested late Wednesday at Hartsfield-Jackson Atlanta International Airport. That man, whom authorities have not named, was stopped while trying to board a Delta Air Lines flight to Tel Aviv, Israel, said Rafael Lemaitre, a spokesman at U.S. Customs and Border Protection.
Passengers on the flight said as they arrived Thursday in Tel Aviv that the suspect was arrested at the boarding gate shortly before takeoff. They said his name was called over a loudspeaker, and then six police officers led him away without incident. The suspect has ties to Flint and to Leesburg, Va., the site of three similar attacks last week, Leesburg Police Officer Chris Jones said. "While this is a key step in the investigation, there are still many issues that need to be addressed before we identify this individual as the person responsible for this horrific crime spree," Jones said.
(
Elias Abuelazam, Jew Serial Killer, pictured above
)
The suspect is an Israeli citizen who is in the U.S. legally
, according to a law enforcement official who spoke on the condition of anonymity due to the ongoing investigation. Police had focused their hunt on Flint — where 16 stabbings took place — until Leesburg police reported three attacks. Authorities in Toledo, Ohio, say a stabbing in that city Saturday appears to be linked to the violent spree. Atlanta authorities got involved when the suspect was arrested at the airport, said Atlanta Police spokesman Carlos Campos. "It's not our investigation," he said. "We simply were involved in the apprehension."
The Israeli consulate in Atlanta was in touch with the U.S. government to get information about the case, spokeswoman Amanda Flaks said. As of Wednesday afternoon, a task force led by the Michigan State Police and including the FBI had received 469 tips. The attacks began surfacing in late spring, and picked up the pace as the stabber traversed the country. Police have said they usually follow a pattern: The suspect approaches black men late at night on lonely urban roads and asks for directions or help with a broken-down car. Then, without warning, he pulls out a knife and strikes. Then, he speeds away in his vehicle, leaving them for dead.
The brazen nature and the frequency of the attacks — the assailant has struck an average of about once every four days since the first stabbing in May — has terrified some of those in cities he's already targeted. The victims have been mostly black, and police suspect the attacks may have been racially motivated. The youngest victim was 17; the oldest was 60. They ranged in size from 5-foot-4 inches and 120 pounds to 6-foot-1 and 190 pounds.
Editor's Note:
The Regents of the University of California
are the largest financial contributors to the illegitimate State of Israel. The Regents are Jew dominated and wield enormous Corrupt Influence over both the U.S. Judiciary and particularly the California Judiciary. As a result, a significant number of the prosecutors and judges (who send tens of thousands of Black men to prison each year) are Jewish.
---
December 16, 2010
San Francisco Mayor Gavin Newsom or his successor will appoint someone to fill Kamala Harris' post as district attorney. Newsom has said that if she resigns before him, he'll heed her recommendation for her successor. The media has reported that many have expressed interest in the appointment include attorney Bill Fazio, San Francisco Assistant District Attorney Paul Henderson, Police Commissioner and former prosecutor Jim Hammer, and David Onek, a senior fellow at the U.C. Berkeley Center for Criminal Justice. Other possibilities included Board of Supervisors President David Chiu and
San Francisco Superior Court Presiding Judge Katherine Feinstein, daughter of U.S. Sen. Dianne Feinstein, D-Calif
.
Racism as a Policy!
SAN DIEGO
— The University of California, San Diego has halted funding for student media after a TV segment ridiculed black students outraged by a party mocking Black History Month. The head of the campus Associated Students froze funding for 33 media outlets after one outlet, The Koala, ran a student TV episode last week calling black students ungrateful and using a derogatory term for blacks.
Associated Students President Utsav Gupta
(Is Gupta American?) says he wants a timeout until the campus can craft a new policy on student-funded media. The Koala, which has a reputation for airing offensive material, made fun of the reaction to an off-campus party thrown by fraternity students this month. The "Compton Cookout" urged partygoers to dress as ghetto stereotypes to commemorate Black History Month.
UC Fraudulent
June 20, 2011 - 13:40 PDT
SAN FRANCISCO, CA
-- With a few words in the new state budget, lawmakers will ban spending taxpayer money on intercollegiate athletics - and end a controversy that started when a sharp-eyed UC Berkeley professor found that university officials had changed details of the law.
University of California officials acknowledge asking the state to remove athletics from the list of programs required to be "self-supporting and not subsidized by the state,"
but say the reason was bookkeeping and not an attempt to pirate taxpayer money meant for academics.
In March, computer science Professor Brian Barsky was checking changes to the state budget when he noticed a subtle difference that could, he believed, allow public money to flow to UC baseball, gymnastics, rugby and other cash-strapped teams, at the expense of academics. "Without any discussion, explanation, or publicity, the time-honored prohibition on using state funds for intercollegiate athletics at UC disappeared from the state budget," Barsky said.
UC officials insist that no campus has spent state money on athletics in at least 30 years, and that doing so would violate UC policy.
Yet Barsky wrote to editors, stirred up debate through an opinion piece in the Daily Cal, and motivated UC labor leaders to complain to Sacramento.
Now, state lawmakers have approved new language for the proposed 2011-12 budget that bans the use of taxpayer money for intercollegiate athletics.
"It's gratifying to know that this policy will now be explicitly codified in the state budget," Barsky said.
Concern over the issue runs high on campuses because state money for UC is increasingly scarce: Lawmakers approved a $500 million cut to UC's 2011-12 budget in March, and tried to cut another $150 million in the budget vetoed Thursday by Gov. Jerry Brown. The cuts are on top of millions in reductions over the past few years.
UC athletics are also in financial trouble. While a number of Cal's teams - including the baseball team playing today in the College World Series - have been saved from elimination by private donations, four of the 27 intercollegiate teams at UC Davis were not so lucky.
Patrick Lenz, UC's budget chief, called the issue of diverting state money to athletics "nonsensical."
"The language gives the perception that there's a problem," Lenz said, noting that UC has never diverted money, despite drastic cuts to the university's budget. "I'm not sure what we need the language for."
The issue of how UC pays for intercollegiate athletics has been particularly contentious at UC Berkeley. The campus has paid an average of $11 million a year to help fund some two dozen money-losing teams, according to a panel of faculty and alumni convened last year after the Faculty Senate urged Chancellor Robert Birgeneau to stop subsidizing athletics.
The money provided to the athletics department doesn't come from state funding, but from income generated by professional degree programs and student registration fees, said campus spokesman Dan Mogulof, adding that the annual subsidy will drop to $5 million by 2014.
Many faculty members are suspicious of the administration's willingness to subsidize athletics at a time when every UC campus is struggling to preserve academic quality, so Barsky's discovery rang alarm bells among UC faculty and staff statewide.
"Eliminating a control that helps ensure the prioritization of UC's core (academic) mission is not responsible management, particularly in a time of budget crisis," Lakesha Harrison, president of the American Federation of State, County and Municipal Employees representing UC workers, wrote in a May 17 letter to lawmakers.
Harrison asked legislators to restore athletics to the list of self-sustaining programs - which they didn't do - and to approve budget language barring state funds for athletics - which they did.
Ironically, the financial loophole was the unintended consequence of an attempt to hold UC fiscally accountable.
Last year, the state began auditing UC at the request of state Sen. Leland Yee, D-San Francisco. Auditors noticed that UC identified athletics as an "auxiliary enterprise" - one of those campus services that people pay for, like parking or dining.
"Intercollegiate athletics should have been listed under student services" because student service fees are their primary source of support at campuses other than Berkeley and UCLA, said Lenz.
So UC changed its books, then asked the Department of Finance to change the state budget, which also listed athletics as an auxiliary enterprise.
"Our intent was to make the change consistent," Lenz said.
The problem, as Barsky quickly recognized, was that removing athletics from auxiliary enterprises meant the program no longer had to be self-supporting. And that suggested to some that UC was trying to legalize the use of general fund money for athletics.
Fueling suspicions was the escalating financial need of Cal's athletics. Not only was Berkeley struggling to save high-profile teams like baseball from being eliminated, but the UC regents also had approved a $1 billion loan to remodel Cal's Memorial Stadium that was to be repaid from athletics' thin revenues.
Was UC trying to pinch taxpayer money for those purposes?
"Nothing's further from the truth," Lenz said, noting that Cal tapped alumni donors, not taxpayers, to rescue its teams.
Yet faculty and UC workers say there is comfort in having Lenz' promise confirmed in state law.
"It holds UC accountable," said Julian Posada, a food service worker at UC Santa Cruz and executive vice president of the AFSCME union.
Reader Pageviews by Country
---
From: 2012 Jan 8 16:00 – 2012 Jan 15 15:00
---
United States
•» 5,525
Russia
•» 101
Canada
•» 93
United Kingdom
•» 87
Germany
•» 84
Australia
•» 40
Ukraine
•» 29
Malaysia
•» 23
France
•» 12
Romania
•» 11
---
Policy Goals
UC Berkeley's $140 million sports training center
The UC Berkeley "sports training center" is a euphemism for "African-American Student multi-purpose building." African-American students will live, eat, sleep and study sports here. This is the only place where African-American students will be welcomed with open arms (until they're arrested).
See:
Cal Football Players Arrested For Dorm Room Robbery
(10/21/08)
Cal seniors Morgan Seigel and Christoper Morales told KTVU racial conflicts among students are rare, but they also said
African Americans make up only a small percentage of the student population at Cal and that they're often the victims of institutional racism
.
"
The majority of the African American students at this school are athletes
. They use them for their athletic talent. After they're done with your sports, they don't care if you graduate or not," said Siegal.
(
Oakland Tribune, Aug 7, 2008: by Kristin Bender
) The city of Berkeley, the Panoramic Hill Association and the California Oak Foundation sued UC Berkeley in December 2006 to stop it from building its
$140 million sports training center
, where 44 trees are planted.
After a trial last fall, Miller ruled in Cal's favor in July
, lifting a stop-work order that has been in place for 18 months. But last month the California Oak Foundation and the Panoramic Hill Association both appealed Miller's ruling.
The Appeal
The ruling was issued by Division Three (3): Presiding Justice William R. McGuiness (profile coming soon), joined in the ruling by Associate Justices Peter J. Siggins and
Martin J. Jenkins
(Ex College & NFL athlete - Uncle Tom)
California Oak Foundation et al. v. The Regents of the University of California et al
., Case Number A122511
Description:
Petition summarily denied by order (Final)
On August 26, 2008 the Alameda County Superior Court (Barbara Miller) filed an "Order after Hearing" (Exh. 26) and "Respondents' Amended Judgment," which was "effective and enforceable immediately." (Exh. 25 at 281:10-11.) The following day appellants filed a Notice of Appeal. (Exh. 27.) In prior briefing respondents represented that if appellants filed their Notice of Appeal and contemplated Petition for a Writ of Supersedeas and Request for an Immediate Stay within two business days they "will continue to take no further action to implement the Southeast Campus Integrated Projects until the Court of Appeal rules on any such immediate stay request." (Exh. 20 at 246:7-13.) Appellants objected to what they characterized as the respondents' attempt to substitute a voluntary stay in lieu of a court-ordered stay. (Exh. 24.) On August 28, 2008 appellants filed a Petition for Writ of Supersedeas, Mandate, Prohibition or Other Appropriate Relief and supporting documents. The petition prays for inter alia an immediate temporary stay of the University's threatened construction-related activities, an immediate 20-day extension pursuant to Code of Civil Procedure section 1094.5, subdivision (g), and the issuance of a writ of supersedeas. On September 3, 2008 respondents filed an Opposition to Request for Immediate Stay and to Petition for Writ of Supersedeas, etc. and also moved that we take judicial notice of six volumes of exhibits previously filed in conjunction with an earlier writ petition, California Oak Foundation v. The Regents of the University of California, A122172. By operation of law an automatic 20-day stay goes into effect if "a stay is in effect at the time of filing the notice of appeal." (Code Civ. Proc. sec. 1094.5, subd. (g).) In the context of this statute, "stay" refers to a judicial stay, not respondents' promise to refrain from further activities. (Ibid. ["the court in which proceedings under this section are instituted may stay the operation of the administrative order or decision"; "no such stay shall be imposed or continued if the court is satisfied that it is against the public interest."].) Because there was no judicial stay in effect when the notice of appeal was filed, the statutory 20-day stay is not in effect. The motion that we take judicial notice, pursuant to Evidence Code sections 459 and 452, subdivision (d)(2) of the six volumes of exhibits previously lodged with this court in conjunction with Case Number A122172 is granted. The petition for a writ of supersedeas, mandate and/or prohibition and the related requests for an immediate stay and a 20-day stay are denied. (McGuiness, P.J., Siggins, J., and
Jenkins, J
.)
Moral of the Story:
The Sports Training Center will be built. It pays to have your own judges on the court.
Appointment of United States Attorneys, Federal and State Judges:
"The Federal Judicial Qualifications Committee was formed in March 2001 by Democratic Party Senators
Diane Feinstein
and
Barbara Boxer
, in conjunction with Gerald Parsky, a private businessman and member of the Republican Party.
The Committee, which is responsible for recommending to the President nominations for federal district court judges and United States Attorneys in California
, was established pursuant to a voluntary agreement between Parsky and Senators
Feinstein
and
U.S. Senator Boxer
to develop a list of candidates for appointment likely to meet with the approval of both the President and the Senate."
(Jew) Gerald Parsky
(Jew) Parsky, a private businessman and member of the Republican Party is the
former
Chairman of the Board of Regents of the University of California. (Jew) Blum a member of the Board of Regents of the University of California, succeeded Parsky as Chariman.
(Jew) Parsky is a Bush criminal:
(Jew) Parsky received appointments from each of the past five Republican administrations. His service has included positions at the U.S. Departments of Treasury and Energy (Nixon); as Assistant Secretary for International Affairs with the U.S. Department of Treasury (Ford); the President's Council on Productivity (Reagan); the President's Export Council (George H.W. Bush) and the President's Commission to Strengthen Social Security (George W. Bush). (Jew) Parsky serves as a Trustee to both the Ronald Reagan Presidential Foundation and the George (H.W.) Bush Presidential Library Foundation in Texas. (Jew) Parsky has spearheaded three Republican presidential campaigns, first as Chairman of the 1996 Republican National Convention Host Committee, next as the California organizer for then-Governor George W. Bush of Texas during the primary of 2000 and finally as the Bush-Cheney California Chairman in both 2000 and 2004.
A list of California Judges who serve the Regents from the Judicial Bench
(This list will grow!) The Judges set forth below are currently on the payroll of the Regents, were at some point on the payroll of the Regents, or have an expectation of financial and/or career advancement, due to their association with the Regents. Example, (former) Federal (Jew)
Judge David F. Levi
, who worked for the Regents while sitting on the Federal Bench. Notice a large University has appointed him Dean of their law school (money, money, money).
---
•
Judge Jeffrey S. White, Federal Court
(profile coming soon!)
•
Judge William Fletcher
(His Mommie was appointed judge first - Betty Fletcher)
• Judge Barbara Miller, Alameda County Superior Court
---
UC Regent Judges!
Posted: 11/21/2012 08:19:07 PM PST - Updated: 11/24/2012 12:22:07 AM PST
Sacramento, Ca
-- Gov. Jerry Brown has appointed three attorneys, all Democrats, to vacant judgeships on the
Alameda County Superior Court
bench.
Scott Patton, 51 (
pictured left
) of Piedmont, has served as a
deputy district attorney in the Alameda County District Attorney's Office since 1990
. Patton earned a law degree from the University of San Francisco School of Law and an
undergraduate degree from the University of California at Santa Barbara
.
As a prosecutor, Patton's most high-profile case was handling a lengthy preliminary hearing in which former Your Black Muslim Bakery leader Yusuf Bey IV and several colleagues were accused of kidnapping and torturing two women in Oakland in May 2007 in an effort to get money from them to help ease the bakery's financial woes.
In recent years Patton has worked in the
district attorney's consumer fraud unit
. Patton fills the vacancy created by the retirement of Judge Beverly Daniels-Greenberg.
Stephen Kaus, 64 (
pictured left
) of Berkeley, has worked at the law firm Cooper, White and Cooper, which has offices in San Francisco and Walnut Creek, since 1993 and has been a partner at the firm since 1995. Kaus is the
son of former California Supreme Court Justice Otto Kaus
, who was appointed to the high court in 1981 by Brown during Brown's previous tenure as governor. Otto Kaus retired from the court in 1985 and died in 1996.
Stephen Kaus was a solo practitioner from 1990 to 1993 and a partner at Kaus, Kerr and Wagstaffe from 1982 to 1990. He also was a deputy public defender at the Contra Costa County Public Defender's Office from 1974 to 1980.
Kaus earned a law degree from the
University of California at Berkeley School of Law and an undergraduate degree from the University of California Los Angeles
.
He fills the vacancy created by the conversion of a court commissioner position on February 9, 2012.
Gregory Syren, 53 (
pictured left
) of Kensington, has served as an assistant public defender in the Alameda County Public Defender's Office since 1987. He also served as a deputy public defender at the Solano County Public Defender's Office in 1987 and as a deputy public defender at the Napa County Public Defender's Office from 1986 to 1987.
Syren earned a law degree from the University of the Pacific McGeorge School of Law and a Bachelor of Science degree from
UC Berkeley
.
One of Syren's most high-profile cases was representing Christopher Hollis, who was convicted of voluntary manslaughter for the fatal shooting of his friend Meleia Willis-Starbuck in Berkeley on July 17, 2005.
Hollis claimed her death was an accident when he fired multiple shots into a crowd of people after Willis-Starbuck asked him for help when she and some friends got into a street confrontation with a group of UC Berkeley football players.
Syren fills the vacancy created by the resignation of Judge Yvonne Gonzalez Rogers following her appointment to the U.S. District Court for the Northern District of California.
The compensation for each position is $178,789.
---
Reader Pageviews by Country
---
From: Mar 17, 2016 2:00 AM – Mar 24, 2016 1:00 AM
---
«•
Thank you for visiting Corrupt Justice™. Enjoy our Free Movie Intermission! Don't forget to Bookmark Us & Tell A Friend! We're Global!
•»
---
Movie Intermission!
The truth about
the Israeli Occupation of Palestine!
---
Description: Florida –
Hulk Hogan (born Terry Bollea), a professional wrestler known back in the day as "a real American hero," is pursuing a substantial amount of damages for Gawker's decision in Oct. 2012 to post a short excerpt of a 30-minute sex tape alongside an essay by A.J. Daulerio that muses about how "we love to watch famous people have sex."
---
---
Corrupt Justice™ Post Links
---
Cops & Domestic Violence
•
Wife Killing Cops! - Part I
•
Wife Killing Cops! - Part II
•
Deputy Paul R. Kovacich, Wife Killer
---
Murderous Police Officers
•
B.A.R.T.+L.A.P.D.=187(P.C.)
(LAPD Detective arrested for cold case homicide; and B.A.R.T. Transit Killer-Cop!)
•
Cops or Killers?
•
Five - "O" Homicide
(White Cop kills black cop after "mistaking" black cop for criminal!)
•
NYPD - A History of Homicidal Cops
(A history of NYPD Officers committing murder!)
•
Arthur Tessler, Jason R. Smith & Gregg Junnier
(Alanta Police Officers lie to obtain search warrant; murder 90-year old woman; and then plant drugs to cover-up murder)
•
PA State Trooper Kevin Foley, Murderous
(Convicted March 18, 2009 of First-Degree Murder. Killed girlfriend's ex-hubby (Dentist)!!)
•
PA State Trooper Samuel J. Hassan, Murderous
(March 15, 2009 Murder of Unarmed motorist. Previously shot and killed 12 year old African-American boy!!)
•
Homer Police Department
(February 20, 2009 Murder of Unarmed Black Man, 73 year old black man by two white police officers in Homer, Louisiana!!)
•
Taser Deaths by the Police!
•
New Orleans Police Department
(January 1, 2009 Murder of Unarmed Black Man, shot nine (9) times in the back!!)
---
Oakland, California Police Department
•
Officer Pat Gonzales: Racist, Murderous Oakland Police Officer - 3 Killings
•
Officer Hector Jimenez: Racist, Murderous Oakland Police Officer - 2 Killings
•
Captain Edward Poulson, OPD
(Beating Death of Suspect (2000) Promoted in 2008)
•
Investigator interfered in police probes of former bakery CEO
•
Oakland Police Department, Corrupt, I
•
Oakland, California Police Department, Corruption, II
•
Oakland Police Department, III
•
Oakland Police Department, IV
•
Oakland Police Department, V - Major Corruption
•
Jeff Loman, Deputy Chief, OPD
(Updated: Re-instated as a (demoted) Lieutenant)
•
Deborah Edgerly, Corrupt former Oakland City Administrator
---
Oakland, CA Transit Cop Shooting
•
Mehserle Makes Bail!!!
(Updated May 18, 2009) January 1, 2009 Murder of Unarmed Black Man, shot once (1) in the back!!)
•
Tony Pirone, B.P.D.
(Mehserle Accomplice - Jan. 1, 2009 Homicide)
•
Johannes Mehserle, Killer Cop
(Oakland's New Year's (2009) Transit Killer Cop)
•
The B.A.R.T. Shooting Investigation
(The Investigation of Oakland's New Year's (2009) Transit Killer Cop)
•
The B.A.R.T. Aftermath
(The Oakland Riots New (2009))
•
B.A.R.T. Police, Racism, Homicide
(Video of The Oakland New Year's Day (2009) Transit Shooting )
---
Cops that Sexually Offend
•
Cops that Sexually Offend! (Part I)
•
Cops that Sexually Offend! (Part II)
•
Sexually Offensive Cops! (Part III)
•
Cops that Sexually Offend! (Part IV)
•
Cops that Sexually Offend! (Part V)
•
Cops that Sexually Offend! (Part VI)
•
Cops that Sexually Offend! (Part VII)
•
Cops that Sexually Offend! (Part VIII)
•
Cops that Sexually Offend! (Part IX)
•
Cops that Sexually Offend! (Part X)
•
Cops that Sexually Offend! (Part XI)
•
Cops that Sexually Offend! (Part XII)
•
Cops that Sexually Offend! (Part XIII)
•
Cops that Sexually Offend! (Part XIV)
---
Sexually Offensive Judges
•
Judge Jack Gifford, Retired, Solicitation
•
Judge Ronald C. Kline, Child Pornography
•
Chief U.S. District Judge Edward Nottingham, Solicitation
---
Judges of Interest
•
James J. Marchiano, Corrupt Judge
•
Stuart Hing, Corrupt Judge (Recent Appointment)
•
Douglas E. Swager, Corrupt Judge
•
Martin Jenkins, Corrupt Judge ("Uncle Tom")
•
David Bernard Flinn, Corrupt Judge
•
John T. Noonan, Corrupt Judge of the 9th Circuit
•
Former Judge Ralph B. Robertson, Racist
•
Judge Kenneth R. Kingsbury, Ret., Racist, Corrupt
•
Corrupt Judges, Frame-ups & Graft
•
Judges of the Regents of the University of California
---
Visit our other Blogs:
1.
Landlord-Tenant Law
2.
Willibys-Police-Brutality-Laws
3.
Lawsuits
4.
Real Estate Law
5.
Bankruptcy Law
6.
Re-Zoo-May
(Resume/Employment)
7.
Family Law
(Divorce, Custody Child Support)
---