↓↓↓↓↓↓↓↓↓ Blog Post Starts Below ↓↓↓↓↓↓↓↓↓
---
---
Click on Banner to Sell Your Home(s)!
---
Top News Story!
Evergreen High!
Posted: Jan 28, 2015 12:53 PM PST Updated: Jan 30, 2015 12:22 PM PST

VANCOUVER, WA (WCJB) - An Evergreen High School teacher facing charges including child rape coached the 15-year-old victim on what to say if law enforcement ever got involved, according to court documents.

Stephanie McCrea, 35, was arrested Tuesday afternoon. She made her first court appearance Wednesday.

According to court documents, the victim in this case told detectives that he had been having a sexual relationship with McCrea since December 2014.

McCrea is the director of the drama department at Evergreen High School.

The boy told investigators that they would meet in her office to kiss four to five times a week, according to a probable cause affidavit.

That affidavit states that the boy also described instances of sexual contact in McCrea's office prior to winter vacation.

The teen said he had sexual intercourse with McCrea on two occasions, court documents state. The first time was over winter vacation when McCrea picked him up from his home and took him back to her house to exchange Christmas gifts, according to court documents.

The second and last time, according to the arresting officer's declaration of probable cause, was on the first day of classes following the holidays in McCrea's office after school.

The boy told police, "McCrea checked her phone and commented she did not want to be late picking up her child from soccer," the affidavit states.

According to court documents, McCrea has a 9-year-old son and is separated from her husband.

The Evergreen School District placed McCrea on administrative leave when the allegations first surfaced. In court Wednesday, attorneys said McCrea continued talking to the victim while she was on leave.

They said she created fake Facebook accounts to continue communicating with the boy.

Court documents state McCrea also rehearsed what to say with the teen if they were ever interviewed by law enforcement, including practicing questions he could potentially be asked.

"She would correct and critique his responses," court documents state.

The boy told investigators he and McCrea had planned to continue their relationship and not make it public until he turned 18 years old, according to a probable cause affidavit.

McCrea posted bail and was released from jail Wednesday evening. She did not comment after her release.

As part of her release conditions, she is to have no contact with minors, except her own child, court documents state. She can pick up and drop her child off at school, but she may not get out of the vehicle.

McCrea is also not allowed to use the Internet or electronic media.

She is due back in court Feb. 11.

Ferris Wheels!
Published On: Nov. 20, 2014 05:50:26 PM PST ~ Updated On: Nov. 23, 2014 06:34:05 PM PST

SPOKANE, Wash. - Ferris High School vice principal Todd Bender surrendered himself at the Spokane County Jail Tuesday after police issued a warrant for his arrest. Bender was initially confronted by sex crimes detectives on November 4. Police say Bender was despondent at the time of his surrender. The next day he was taken by ambulance to the hospital. He was treated for a possible prescription pill overdose. He was then transferred to a Seattle hospital for additional treatment. Bender returned to Spokane Tuesday night. Spokane School district officials say they are finally in a position to talk to him about the allegations.

Bender made an appearance in Spokane Superior Court Thursday to enter not guilty pleas to third degree child molestation charges. Bender was also issued a sexual assault protection order prohibiting him from having any contact with the alleged victim. The court let stand a $50,000 bond Bender posted Tuesday night. His trial is scheduled for February.

Spokane school district officials were also notified on November 4th that Bender was suspected of a molesting a 14 year old family friend. "When we were notified by the police department of this particular case, we moved within two hours to remove the individual from the site and ensure that they were not going to be in harms way of children or any students or staff members," district official Kevin Morrison said. "I think the reason so much of what the public has been wanting to understand, why is it taking so long, the length of time of this process that happens and part of it is the district has not had access to this individual," Morrison said.




School officials are also mindful that Ferris parents want more information on Bender's alleged behavior and his future with the district. The school district is moving forward with it's next step in the disciplinary process against Bender. The school district has already placed Bender on leave but can't fire him without due process or run the risk of a lawsuit. "We have to follow those laws and on top of that there is a fiscal responsibility as well to make sure that due process was followed," Morrison said. "I think I can assure the public that on behalf of the superintendent and the school board that due process will be moving very swiftly," Morrison said.

More LAUSD Drama
Posted: 7:26 PM EST, February 25, 2014 | Updated: 9:26 PM PST, February 25, 2014

Los Angeles, CA -- A Bell High school drama teacher was charged Tuesday with multiple felony sex crimes involving two male students a decade or more ago at a Los Angeles high school, and police suspect there may be other possible victims.

Peter Christoph Gomez, 48, of La Habra, was teaching at Benjamin Franklin High School in Highland Park when authorities allege he sexually abused male two students, who were 14 to 18 years old, between June 1999 and September 2003.

Gomez, a popular and well-known drama and history teacher at Los Angeles Unified's Bell High School, made a brief appearance in a downtown Los Angeles courtroom Tuesday and pleaded not guilty to 26 felony counts. He was ordered held in lieu of $1.5-million bail.

Los Angeles police detectives from the Northeast Division appealed Tuesday for other victims to come forward and contact the department. Detectives arrested Gomez on Friday.

He is charged with eight counts of oral copulation of a person under 16, six counts of oral copulation of a person under 19, five counts of sodomy of a person under 16, three counts of sodomy of someone under 18 and four counts of committing lewd acts upon a child. Gomez, if convicted of all the charges, would face 20 years in prison

Los Angeles Unified officials said Gomez has worked for the district since 1996 and moved to Bell in 2005.

Lewd Academics!
Posted: Oct 16, 2013 8:26 PM PDT - Updated: 10:17 PM PDT, Mon. October 21, 2013

Memphis, TN - A Mid-South teacher was arrested Wednesday for reportedly having sex with boys under the age of 18, according to officials. Beth Scearce, 37 (pictured above, center) teaches at Christ Classical Academy in Dyersburg. According to police, Scearce is charged with aggravated statutory rape. She is accused of having sex with two students. Her charges are out of Lauderdale County, where she lives. Scearce has been suspended without pay pending the outcome of the investigation.

Below is a statement sent from the school:


Christ Classical Academy is both surprised and shocked at the recent arrest of an employee of the Academy. Per School Board policy, the employee has been suspended without pay pending the outcome of the investigation and any subsequent criminal charges.

Initially, it should be noted that there is no indication that any students or other employees of Christ Classical Academy were either in any way involved or even aware of the underlying conduct leading to the criminal charges made public yesterday. Obviously, the Academy is not in a position to be aware of all conduct or communications between its employees and third parties or other persons not associated with the Academy in any way.

In the meantime, any further information regarding this matter, insomuch as it affects or relates to the Academy, shall be limited to that provided by counsel for Christ Classical with regard to this matter.
Lewd Keystrokes!
Posted: 2:01 AM EDT, Saturday, October 12, 2013 - Updated: 12:16 AM PDT, Tues. October 15, 2013

Montgomery County, PA -- A recently retired music professor at Penn State Abington was arrested this week and charged with various crimes from allegedly exchanging naked photos and lewd e-mails with a 16-year-old girl in Spain.

Stephen Stace, 65 (pictured above, center) who retired as an associate professor of music and integrative arts in June, sent at least three nude photos of himself to the girl over about nine months, according to Montgomery County Assistant District Attorney Jordan Friter.

Using his Penn State e-mail address, according to a district attorney's news release, Stace also asked for and received nude photos from the girl. The two continually exchanged sexually explicit e-mails, the release said, and Stace often said he wanted to meet.

A message left for Stace's attorney Friday was not immediately returned. Stace was arraigned Thursday and released on bail, Friter said. A preliminary hearing is scheduled for Oct. 21.

Cheerleading Captain!
Posted: Oct. 11, 2013 - Updated: Oct. 11, 2013 - 3:42 pm PDT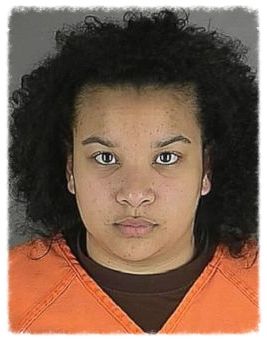 Minnetonka, Minn. -- Montia Parker (pictured above, center) a former cheerleading captain from a suburban Minneapolis high school, was sentenced to three years in prison today for prostituting a younger squad member.

Parker, 18, will spend at least two of the three years behind bars before she's eligible for release, said Chuck Laszewski, spokesman for the Hennepin County prosecutor. If she has good behavior, she will serve the remaining third of her sentence on probation, he said.

"After a fairly lengthy hearing, the judge sentenced her to 36 months in prison," Laszewski said.

When Parker was interviewed by police on April 4, she admitted she knew the victim from cheerleading, created a adult ad for her, and drove her to perform sex acts on two separate occasions, for which she pocketed the payment, according to the charging affidavit.

"She really didn't deny any of the allegations," Raquet said.

Parker, of Maple Grove, Minn., allegedly contacted the fellow cheerleader after she overheard her talking with girls on the team about trying to make money, the complaint stated.

Parker, who attended Hopkins High School in Minnetonka, Minn., sent texts to her sophomore teammate asking if she would be willing to have sex for money. The victim told Parker that she'd be willing to give men oral sex for money, according to the complaint.

Parker allegedly advised the teen to take photos of herself that were "not too nasty but kinda cute" and to send them to her. Parker told the girl to wear "different outfits" and "show a little skin," the complaint stated.

Using the photos the victim sent her, Parker created an ad for the 16-year-old on an adult sex website, according to the complaint.

On March 5, Parker took the victim out of school and drove her, along with two other passengers, to an apartment building in Crystal, Minn., where she told the sophomore she was to go to an apartment and give oral sex to the man who was waiting inside, the court document stated.

"You're up!" Parker allegedly said to the teen.

When the girl returned to the car, she handed Parker the $60 she had made, the complaint stated. Parker then took the cash and drove to a bank where she deposited the money. She did not give any of the money to the victim, according to the allegation.

Parker also took the victim out of school on March 6, calling into the school and pretending to be her mother, the complaint stated. She then drove her to an apartment in Brooklyn Park, Minn., and told her that the customer wanted to have vaginal sex with her, but the girl told Parker she did not want to, the complaint stated.

"You'll be fine," Parker allegedly said. "I didn't drive up here for nothing, and eventually you will need to have sex."

While the victim went into the apartment and allegedly offered oral sex instead of vaginal sex, the client declined, the complaint stated. The girl then left the apartment and Parker drove her back to school.

When the girl's mother found out that she had an unexcused absence from school on March 5, she checked the teen's cell phone, the complaint stated. When she saw text messages between Parker and her daughter revealing that Parker convinced the teen to prostitute herself, she contacted the police.

Authorities uncovered the adult ad featuring the teen in the pictures she had sent to Parker, as well as Parker's contact information on the page, the complaint stated.

Scouting Young Gay Boyz!
Posted: Sun, Feb 3, 2013 - Updated: Tues. Feb 5, 2013 11:00 AM PST


WASHINGTON, D.C. (WCJB) — President Barack Obama said Sunday that gays should be allowed in the Boy Scouts and women should be allowed in military combat roles, weighing in on two storied American institutions facing proposals to end long-held exclusions. The president's comments in a pre-Super Bowl interview on television come ahead of this week's meeting of the Boy Scouts' national executive board. A proposal to open up the Scouts' membership to gays is expected to be discussed and possibly voted on at the gathering in Texas.

The Boy Scouts emphatically reaffirmed the no-gays policy just seven months ago, but announced last week they were considering changing the stance. Instead of mandatory exclusion of gays, the different religious and civic groups that sponsor Scout units would be able to decide for themselves how to address the issue — either maintaining the exclusion or opening up their membership.

The White House said in a statement last August that Obama opposed the gay ban. Obama, like presidents for the last century, serves as honorary president of the group. The president's comment Sunday was his first since the group announced it was considering a policy change.

"My attitude is that gays and lesbians should have access and opportunity the same way everybody else does in every institution and walk of life," Obama said. "The Scouts are a great institution that are promoting young people and exposing them to opportunities and leadership that will serve people for the rest of their lives. And I think nobody should be barred from that."

Posted: January 28, 2013, 2:35 PM - Updated: January 31, 2013 11:22 AM PST


Pictured Above:
The Boy Scout Perversion Map. The map indicates Boy Scout Chapters Across the United States, where incidents of Child Sexual Abuse occurred at the hands of Gay Pedophiliac Boy Scouts leaders.
United States -- The Boy Scout of America is considering ending its longstanding national membership restrictions based on sexual orientation. Under the change now being discussed, the different religious and civic groups that sponsor Scout units would be able to decide for themselves how to address the issue — either maintaining an exclusion of gays or opening up their membership. Monday's announcement of the possible change comes after years of protests over the policy — including petition campaigns that have prompted some corporations to suspend donations to the Boy Scouts.




Deron Smith, a spokesperson for the Boy Scouts of America, said in a statement that the BSA is discussing potentially removing the national organization's restriction, allowing membership and the selection of scout leaders to be determined by local chartered organizations "consistent with each organization's mission, principles, or religious beliefs. Scouting officials will take up the matter at next week's scheduled national Board meeting.




"The policy change under discussion would allow the religious, civic, or educational organizations that oversee and deliver scouting to determine how to address this issue," Smith said.

The Boys Scouts, which celebrated its 100th anniversary in 2010, has long excluded both gays and atheists. Smith said a change in the policy toward atheists was not being considered, and that the BSA continued to view "Duty to God" as one of its basic principles. Smith said that the BSA would not dictate a position to units, members, or parents, "[or] require any chartered organization to act in ways inconsistent" with that organization's principles or religious beliefs. Smith said that the change, if implemented, would allow scouts and their parents to choose a local chapter that best suits their needs.




Protests over the no-gays policy gained momentum in 2000, when the U.S. Supreme Court upheld the BSA's right to exclude gays. Scout units lost sponsorships by public schools and other entities that adhered to nondiscrimination policies, and several local Scout councils made public their displeasure with the policy. More recently, amid petition campaigns, shipping giant UPS Inc. and drug-manufacturer Merck announced that they were halting donations from their charitable foundations to the Boy Scouts as long as the no-gays policy was in force.

Also, local Scout officials drew widespread criticism in recent months for ousting Jennifer Tyrrell, a lesbian mom, as a den leader of her son's Cub Scout pack in Ohio and for refusing to approve an Eagle Scout application by Ryan Andresen, a California teen who came out as gay last fall. "An end to this ban will restore dignity to countless families across the country, my own included, who simply wanted to take part in all scouting has to offer," Tyrrell said. "My family loved participating in scouting, and I look forward to the day when we might once again be able to take part."




Many of the protest campaigns, including one seeking Tyrrell's reinstatement, had been waged with help from the Gay & Lesbian Alliance Against Defamation.

"The Boy Scouts of America have heard from scouts, corporations and millions of Americans that discriminating against gay scouts and scout leaders is wrong," said Herndon Graddick, GLAAD's president. "Scouting is a valuable institution, and this change will only strengthen its core principles of fairness and respect."

The Scouts had reaffirmed the no-gays policy as recently as last year, and appeared to have strong backing from conservative religious denominations — notably the Mormons, Roman Catholics and Southern Baptists — which sponsor large numbers of Scout units. Under the proposed change, they could continue excluding gays.

---
Schoolyard Predators!
Part XII - 2013!
---
"Homeroom!"
Posted: 02/01/2013 2:36 pm EST | Updated: 02/04/2013 4:30 am PST
Newark, N.J. -- A 27-year-old Newark, N.J., English teacher has been arrested and charged with aggravated sexual assault and endangering the welfare of a child in an allegedly ongoing sexual relationship with a 14-year-old student. Elyse Cromwell (pictured left) is accused of having sex with the boy on multiple occasions over last summer in Jersey City, Hudson County Assistant Prosecutor Gene Rubino told the media sources. According to a criminal complaint obtained by the Jersey Journal, Cromwell "performed prohibited sexual acts" on the male student, who is now 15, "while acting in the position of said victim's homeroom and English teacher."

Cromwell teaches at the Newark Early College High School, a preparatory school that allows students to earn college credit while in high school. A school district spokeswoman told the Star-Ledger that Cromwell has been suspended pending an investigation.

On her public Facebook profile, Cromwell has written that her position enabled her to teach English to the same group of students from grades six to twelve. Her profile displays a positive attitude toward her position and other staff members. "I cannot emphasize it enough -- I LOVE MY JOB!" she also wrote.

The teacher's bail was set at $300,000 cash or bond, with a condition that Cromwell must have no contact with anyone under the age of 18.

Earlier this week, a Georgia math teacher was arrested and is accused of having sex with seven high school students.

In December 2012, a Texas high school teacher was arrested after her alleged ongoing affair with an underage student came to light.

"Words with Friends!"
Posted: 02/01/2013 07:23:50 AM PST - Updated: 02/01/2013 08:24:21 AM PST

PLEASANTON, CA -- A Livermore high school teacher accused of having sex with a 14-year-old former student pleaded not guilty Thursday after 15 of the 24 counts against her were dropped. Marie Johnson, 42, a former math teacher at Granada High School, slouched into the courtroom Thursday with her head down and a faint smile on her face as she spoke quietly with her lawyer. She then pleaded not guilty to the nine allegations within the modified complaint, including incidents of sexual intercourse, sex acts inside of a car and inside Granada High School, and a charge of lewd and lascivious conduct for licking the boy's neck after a basketball game.

Her attorney said her client faces the same charges as when she was arrested in January 2012, but the number of counts for each was condensed in the new complaint. According to police, the relationship began through the popular smartphone app "Words with Friends," text messages and social media. The alleged abuse occurred from December 2010 to May 2011, according to court records. Johnson has remained in jail since her arrest, Her bail is set at $950,000.

She will be arraigned on the new charges on Feb. 14 at the Hayward Hall of Justice.

Lead Boy Banger!
Posted: Thursday, January 31, 2013, 8:32 PM EST - Updated: January 31, 2013 9:57 PM PST
Georgia -- A ninth-grade math teacher allegedly had sex with seven students, one of whom was below the age of consent. DaNita Wilson, 32 (pictured left) was arrested Tuesday and charged with seven counts of sexual assault. "Some of the (relationships) had been going on for at least one year or longer," said Stacy Carson, assistant special agent for the Georgia Bureau of Investigation. Wilson is accused of having sex with six students who are over 16-years-old, Georgia's legal age of consent, and one 15-year-old student, Carson explained.


Wilson was suspended with pay from her job at Charlton County High School, pending a formal employment hearing, where the school district's superintendent, John Lairsey, will recommend her termination. "We're just shocked and disappointed," said Lairsey. "And it's just hard to believe. Just disappointed and disheartened that people we put our trust in would violate that trust."

The school district started investigating the claims after receiving a complaint about Wilson, who has worked at the school for a decade. "We received information within the school system," he said. "The main meetings continued on Tuesday. At that point, we got the sheriff's office and GBI involved, and (Wilson) was removed from class before lunch." Lairsey escorted her to police custody just before lunch and handed her a letter that explains her suspension, according to media sources.

Wilson's bond was set at $35,000 — $5,000 for each case of sexual assault. Her court dates have not yet been scheduled.

Southern Belle!
Posted: January 29, 2013 12:58 PM - Updated: January 29, 2013 5:13 PM PST
Married South Carolina teacher Kinsley Wentzky (pictured above, center) is accused of having sex with two 17-year-old students. Media sources reports that the 34-year-old, who is charged with sexual battery, was fired from her teaching position last week after Richland School District One's board voted to terminate her contract on Tuesday, Jan. 22, 2013. Police arrested Wentzky on Jan. 8, 2013, for allegedly engaging in sexual intercourse with a 17-year-old male student in 2011 at a Columbia home on several occasions. An arrest warrant says Wentzky admitted to having sexual relations with the student. She is also charged with having sex with a second student. Wentzky taught English at Dreher High, and had been at the school for seven years, according to media reports.
Plain Class Sex!
Posted: January 28, 2013 11:35 AM - Updated: January 29, 2013 1:35 AM PST
Florida -- A New Jersey teacher accused of having a sexual relationship with a student was captured Thursday night at a rehab center in South Florida, media sources reports. U.S. Marshals arrested 28-year-old Jennalin Garcia-Calle (pictured left) after she checked herself into a rehab facility. She is charged with sexual assault after allegedly having sexual relations with a 16-year-old male student.

New Jersey prosecutors said Garcia-Calle had sex with the student several times on campus while teaching algebra at Plainfield High School, another source reports. "It was after school, the door was locked, the window was blocked," Union County Prosecutor Theodore Romankow said. "The fact that someone would be that brazen to do this is very troubling."

Investigators said Garcia-Calle fled to South Florida last week after an arrest warrant was issued in her name. Detectives were able to track her down through her cell phone and text messages, according to the same source. "She had told either friends or associates that she was going to South Florida to get help," said U.S. Marshal's spokesperson Barry Golden. "Obviously Ms. Garcia-Calle was aware that these charges were forthcoming. She was aware that she was probably going to be in a lot of trouble and that's when she fled the New Jersey area."

Prosecutors also said Garcia-Calle reached out to the student before fleeing, asking him to get rid of evidence. "He was under intense pressure by the teacher over the course of the weekend to eliminate some of the evidence which he did not do," Romankow said.

The sexual affair came to light when the boy told his parents. The Plainfield School District put Garcia-Calle on immediate administrative leave, pending the criminal investigation.

Garcia-Calle is now being held on $200,000 bail, according to media sources. She will have an extradition hearing on Monday and is expected to be extradited to New Jersey this week.

LAUSD Institutionalized Predation!
Posted: January 23, 2013 at 2:43 PM - Updated: Jan 28 at 11:22 PM PST
LOS ANGELES, CA (WCJB) - Police say that an elementary school teacher accused of fondling as many as 20 of his female students had been accused of similar activity twice in the eight years before, but that the claims were mishandled by a principal. A previous report of sexual misconduct against Pimentel occurred four years ago at the school, and another complaint was made eight years ago at another elementary school where both a female principal and Pimentel had worked, said district Superintendent John Deasy. "My determination was that she was previously mishandling other complaints," Deasy said. "My intent was to fire them." The district never got the chance because both Pimentel and the principal retired after the allegations surfaced last March. "You can't fire someone who doesn't work for you," Deasy said. Police said they will review the principal's failure to report those previous allegations.


Robert Pimentel, 57 (pictured left) is charged with 15 felony counts for allegedly touching students and a co-worker at George La Torre Jr. Elementary School between September 2011 and March 2012. Pimentel appeared in court Thursday and didn't enter a plea. His attorney maintained the 15 felony counts his client is facing are false. "If you look at the record, before this, Pimentel has had a pretty exemplary life," said his lawyer. "He has no arrest record, for anything." It took nearly a year to bring charges against Pimentel and the investigation began just weeks after the arrest of another Los Angeles elementary school teacher, Mark Berndt, who has pleaded not guilty to 23 counts of lewd conduct involving students.

Following that scandal, the district mandated that parents be notified within 72 hours of a report of a suspected abuser, and that each case be reviewed by several human resources staffers to ensure it is reported to the Commission on Teacher Credentialing. District officials vowed to investigate molestation claims and move quickly to remove suspected teachers from classrooms while investigations are ongoing, which apparently occurred in Pimentel's case.

Police were contacted in March by the parents of five students who said Pimentel had touched their children inappropriately. District officials immediately removed him from campus and notifications were sent out. More than 70 interviews were conducted during the police investigation, and Los Angeles police Capt. Fabian Lizarraga said 20 female students are believed to have been victimized. In addition, a female teacher who complained that Pimentel had inappropriately touched her, police said.

The alleged abuse occurred in Pimentel's fourth-grade classroom during school hours and, in some cases, was witnessed by other students, Lizarraga said. The sexual abuse involved fondling over and underneath clothing, he said. "These were some really alert parents knowing their kids and noticing subtle changes in their personalities," Lizarraga said.

Posted: January 23, 2013 at 2:43 PM - Updated: Jan 28 at 11:22 PM PST

LOS ANGELES, CA -- A fourth-grade teacher who worked nearly 40 years in the Los Angeles Unified School District has been arrested on suspicion of sexually abusing 20 students, a year after another veteran teacher accused of molesting nearly two dozen pupils brought national attention to the district and the problem of classroom sex abuse. Court records obtained by the media sources show the allegations covered a period between Sept. 2011 to March 2012.

After a 10-month investigation, eight felony counts of continual sexual abuse and seven counts of lewd acts upon a child were filed Wednesday against Robert Pimentel, of Newport Beach, for abuse that allegedly took place at George De La Torre Jr. Elementary in the Wilmington area, officer Christopher No told media sources. In addition to the 15 felonies, misdemeanor charges are expected for the remaining incidents, No said. Pimentel's bail has been set at $12 million, and an arraignment date hasn't been set. Police and school officials said Pimentel is also suspected of the sexual abuse of one adult, but they did not say what role, if any, that person had at the school. LAPD Capt. Fabian Lizzaraga told sources Pimentel is suspected of inappropriately touching the children over and under their clothing.

Pimentel, 57, left his fourth-grade teaching position last March when allegations arose from several girls who told their parents he inappropriately touched them during school and police opened an investigation.

District officials immediately removed him from campus and parents and state credentialing authorities were informed, school district spokesman Daryl Strickland said. Before the official dismissal process with the Board of Education could begin, Pimentel, who had worked for the district since 1974, retired.

LAUSD Superintendent John Deasy said Parents and guardians will be told of the arrest by letter and phone. Deasy said the school's principal was also immediately removed because the superintendent was "dissatisfied" with how the reported criminal activity was handled.

The Los Angeles teachers' union issued a statement that called the abuse described in the allegations "horrific" and said Pimentel was no longer a member and the union would not be involved in his defense. The police department said the teacher's name was spelled "Pimental," but the school district and public records give the spelling as "Pimentel." Police did not know if he had hired an attorney. A woman who picked up the phone at a number listed for Pimentel hung up when asked about a lawyer or comment from family.

There have been several high-profile recent cases of Los Angeles teachers accused of sexually abusing students. More than 225 parents and students are involved in various claims for damages against the district after Miramonte Elementary School teacher Mark Berndt was arrested a year ago and has pleaded not guilty to 23 counts of lewd conduct.

In December, a jury ordered the district to pay a boy molested by an elementary school teacher $6.9 million -- among the largest awards in the history of the school system. The jury found the district liable for the repeated molestation of the 10-year-old student in 2008 and 2009 by teacher Forrest Stobbe at Queen Anne Elementary School in the city's mid-Wilshire district.

Campus Group Sex!
Posted: January 23, 2013 at 2:43 PM - Updated: Jan 28 at 11:22 PM PST


TUCSON, Ariz. -- A teacher's aide at Amphitheater High School in Tucson is accused of having sexual contact with several students while on campus. Tucson police detectives arrested Clarice Lee, 22 (pictured above, center) on four counts of sexual misconduct with a minor. She was booked into the Pima County Jail.




A Tucson police officer working off duty at the school Tuesday morning was advised by staff members of an alleged incident involving Lee and multiple students. Detectives from the Child Sexual Assault Unit responded to continue the investigation.

According to the detectives, Lee and six male students went to a location on campus during their lunch period on Jan. 18 where Lee allegedly engaged in sexual contact with two 18-year-olds and sexual intercourse with a 16-year-old in front of three other students.

Detectives said one of the students filmed the incident with his cellphone.

Lee has been employed as a teacher's aide for special needs children at Amphi High School since August.

Sex Track Record!
Posted: 8:25 PM EST, Sun January 6, 2013 - Updated 10:25 PM PST, Sun January 6, 2013


Texas (WCJB) -- Hall of Fame track and field coach Bev Kearney (pictured above, center) whose story of recovery from a paralyzing auto accident inspired people around the country, has resigned due to an "intimate consensual relationship" with a University of Texas athlete in 2002, the school announced Saturday night, in a written statement. The relationship began 10 1/2 years ago and ended "at least about eight years ago," the statement said.

The head of the university's legal affairs department said in the written statement that Kearney was a good person who was important to the school. "However, she made this terrible mistake and used unacceptably poor judgment in having this relationship," Patti Ohlendorf said. Ohlendorf called such a relationship "unprofessional and unacceptable."

Ohlendorf said said in an e-mail to media sources Sunday night: "We told Coach Kearney and her attorney that such a relationship crosses the line of trust placed in the head coach for all aspects of the athletic program and the best interests of the student-athletes in the program."

Neither the university nor Kearney, who first told Texas media sources of her decision to step down, identified the athlete. Ohlendorf said the school is not naming the student, citing privacy laws. "We respect her privacy and appreciate her cooperation during our review," Ohlendorf said. The ex-student reported the former relationship to the school in late October, she said, leading to Kearney being placed on leave in November.

Kearney's attorney said Sunday that Kearney was given until Monday at noon to resign or she would be fired. He said the relationship wasn't specifically against school policy, but the rules require someone in a supervisory role to report such a relationship. "It's not a terminable offense," he said. "She was a perfect coach before and prior to the relationship. She had a pristine record. Why anyone would think she is not a suitable coach is mind-boggling to me."

A CNN story in August profiled the coach, who learned to walk again after she was injured in a December 26, 2002, accident that killed two of her friends. Thrown more than 50 feet from an SUV, she suffered extensive spinal injuries that left her partially paralyzed. Kearney said she never doubted her ability to walk again and continued to lead her team from her hospital bed. "When they told me I was paralyzed, it went in one ear and out the next ... because I had to get up and coach," she said.

Track practices were recorded and then played for Kearney on a VCR in her hospital room. "Because I was an intuitive coach ... whatever it is you need to do, I can describe it in a way that you internalize it and you feel it without me having to demonstrate it," she said. "If I can expose you to the best ... it has a great chance of inspiring you to be the best," Kearney explained.

Kearney's teams at Texas won six national championships, the most recent in 2006. She also led the University of Florida Gators to a title in 1992. She was inducted into the U.S. Track & Field and Cross Country Coaches Association Hall of Fame in 2007.

The paper said her attorney issued a statement, which said in part: "We believe that Ms. Kearney has been subjected to a double standard and has received far harsher punishment than that being given to her male counterparts who have engaged in similar conduct. ... It is a shame that this remarkably talented female African-American coach, who has devoted her life to helping others, is being bullied and scapegoated by the University of Texas."

Ohlendorf denied Sunday that gender played a role in the university's review and said she knows of no other "UT head coach who has entered into such a relationship with a student-athlete on his or her team." The school said the athlete was an adult when the relationship took place and it had no information that Kearney had any other similar relationships.

American Child Lust!
Posted: 01/03/2013 12:48:03 PM PST - Updated: 01/03/2013 05:38:36 PM PST
United States (WCJB) -- Federal agents identified 123 sexually exploited children -- some as young as 2 -- and arrested 245 suspected child porn producers in a five-week operation that spanned 46 states and six countries and includes the Bay Area, a federal official announced Thursday.

Of the more than 100 abused children identified in Operation Sunflower, 44 were directly rescued from their abusers and 79 were identified as being exploited by others outside their homes or are now adults who were victimized as children. The arrests -- 37 in California, the most of any state -- were mostly executed during the first week of December, but agents are still working on rescuing and identifying victims.

In the Bay Area, agents procured five indictments for individuals from their early 20s to early 50s. The four arrested were from San Jose, San Leandro, San Francisco and Sonoma County, and one remains on the lam.

Fourteen Fresno-area residents were also arrested and three children from that region rescued, including a 7-year-old girl with disabilities.


"Whenever our investigations reveal the production and distribution of new child pornography online, we will do everything we can to rescue the victim and prosecute the abuser even if takes us years or (going) around the world to do it," said U.S. Immigration and Customs Enforcement Director John Morton at a Washington D.C. news conference Thursday.

One of the suspects is Michael Lindsay, 53, of San Jose, arrested Nov. 8 at San Francisco International Airport on suspicion of engaging in child sex tourism. He was boarding a flight to Manila, Philippines. Two months earlier, Lindsay returned from a trip to the Philippines and that country issued a criminal complaint alleging he had sexual contact with a 13-year-old girl.

Agents continue to search for additional victims, as evidence suggests Lindsay had sexual contact with additional children, according to ICE.

Of the 123 victims (70 female, 53 male) identified in the operation, five were under the age of 3; nine were 4 to 6; 21 were 7 to 9; 11 were ages 10 to 12; 38 were 13 to 15; and 15 were ages 16 to 17. Twenty-four victims were found to be adults now.


ICE's Homeland Security Investigations agents dubbed the worldwide investigation "Operation Sunflower" to commemorate the anniversary of a successful operation that rescued an 11-year-old Kansas girl from rape. It was the agency's first case in their new Victim Identification Program.

In the 2011 case, Danish police alerted American authorities to a 16-year-old boy soliciting advice on a pedophile chat room and posting images of the 11-year-old girl, saying he planned to rape her. Agents had no idea where the suspect and victim were.

Working with high-tech video equipment, law enforcement was able to extrapolate a sunflower-shaped road sign in a video from a moving car that the suspect posted. The yellow freeway sign was determined to be unique to Kansas.

For days, pairs of ICE agents drove the Kansas freeways before finding the sign on a rural freeway. From there, with the help of local police, they identified a swimming pool featured in another video and then tracked down the victim before any crime was committed. Last fiscal year, 292 victims were identified or rescued from ICE investigations and 1,655 child predators were arrested.

"We are defending the defenseless," Morton said. Morton asked for the public's help in identifying three men and a woman in three unsolved Operation Sunflower cases. In the first case, investigators believe the photographs were taken about 11 years ago with an adult man and woman sexually molesting a girl who looks to be about 13 years old. Agents believe the images may have been taken in Los Angeles, or possibly the San Fernando Valley area.

The other two cases involve white male adult suspects abusing pre-pubescent toddlers. Their whereabouts are unknown.

Anyone with information or tips that can assist in these investigations can call 1-866-DHS-2-ICE or visit www.ICE.gov/tips. Tips may be reported anonymously.

Boyz' I' Da' Ho'!
Posted: December 11, 2012 3:17 PM - Updated 11:25 AM PST, Tues. January 29, 2013
BOISE, Idaho (WCJB) - An Idaho woman remains jailed Monday for allegedly providing alcohol to and having sexual contact with four 15-year-old boys. Media sources reported that 35-year-old Courtney Reschke (pictured left) appeared in court on two counts each of felony injury to a child and felony lewd conduct. She remains jailed on $250,000 bail.

Prosecutors said Reschke had several sexual encounters with friends of her oldest child at her home since the start of the school year. Ada County Deputy Prosecutor Jean Fischer said more charges could be filed.

Reschke's public defender sought her release without bond so she could keep her job and care for her children. District Judge Cathleen MacGregor Irby said Reschke's bond conditions include no contact with anyone under the age of 18, including her children.
---
Reader Pageviews by Country
---
From: Jan 26, 2013 1:00 AM – Feb 2, 2013 12:00 AM
---
«•
Thank you for visiting Corrupt Justice™. Enjoy our Free Movie Intermission! Don't forget to Bookmark Us & Tell A Friend! We're Global!
•»
---
Movie Intermission!
Confession of Prison Murder
---
Description:
Convicted killer Byron Scherf's confession in the slaying of corrections officer Jayme Biendl at the Monroe state prison in 2011.
---
---