↓↓↓↓↓↓↓↓↓ Blog Post Starts Below ↓↓↓↓↓↓↓↓↓
---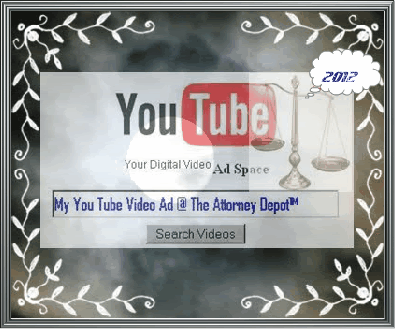 Click on Banner to Sell Your Home(s)!
---
"The only good nigger is a dead nigger and they should hang you in the town square to prevent any other nigger from coming in the area."



-- July 2011 Statement by Oakland, CA Public Schools Police Chief Pete Sarna to an African-American police officer under his command. (August 18, 2007: A high-ranking California Department of Justice official hired by Atty. Gen. Jerry Brown resigned Friday. His resignation comes a week after he crashed a state-owned vehicle and was arrested on suspicion of drunk driving. Peter C. Sarna II, deputy director of the Division of Law Enforcement, helped oversee hundreds of state agents, criminologists and other employees who provide investigative, intelligence, forensic and security services for the department. Sarna, 37, is a former Oakland police officer who headed special operations, including gang suppression efforts, when Brown was the city's mayor. One of the few aides Brown brought along when he took office in January, Sarna assumed a leadership role in the attorney general's anti-gang program that recently produced dozens of arrests through joint state-local raids on gang members' homes in Stockton and Atwater in the Central Valley.)
Top News Story!
RapeCare Specialist!
Posted: Wednesday, October 26, 2011 - 11:17 am PDT
A former cop acquitted of raping an intoxicated woman is now seeking a career as a radiologist. Kenneth Moreno, 43 (
pictured above, center
) whose sensational trial on charges of raping a fashion exec ended with an official misconduct conviction, is trying to get into radiology school, he said Tuesday in Brooklyn Family Court. "I'm also working on other certificates in the health field," Moreno said, adding that he hopes to begin his studies in September. The disgraced officer's
future plans as caretaker of the sick
were aired during a hearing about child support that his ex-wife Maria Cruz, 35, has to pay him. Moreno is raising the couple's 14-year-old daughter.
He is out on bail while appealing his conviction for official misconduct - making bogus phone calls as he and his partner returned to the inebriated woman's apartment several times after helping her upstairs from a cab. Both were acquitted of rape.
The former cop griped about not being able to find work since he was sacked at the end of his trial five months ago. Support magistrate Nicholas Palos said he will decide on the adjusted child support after Thanksgiving. In a separate Family Court action, Cruz is seeking to regain custody of their girl, who's been living with her father since 2004.
Deuce-Five!
Update:February 11, 2011
MARTINSVILLE, Ind. (WCJB)
- A former sheriff's deputy from Morgan County was sentenced Thursday for child molesting. William Hinesley III, a former sheriff's deputy, will now spend the next 25 years in prison. The case started just more than three years ago when 43-year-old Hinesley was accused of having sex with his then 13-year-old foster daughter. He was convicted this past December. Police documents state Hinesley had sex with the girl in his home. His own son turned him in the next day. The victim became the key to his conviction, testifying against him during trial.
Another One!
Update: February 11, 2011
LOS ANGELES (WCJB)
-- The dean of discipline and athletic director at West Adams Preparatory High School in Los Angeles was arrested on child pornography charges. Authorities say they found child pornography on Bradley Ratcliff's (
pictured left
) home computer, though they want to clarify there is no evidence that students at the school here were victimized. Ratcliff, 53, is accused of distribution and possession of child pornography after the Los Angeles Police Department searched his home and found evidence on the computer.
Authorities say it was a tip to the National Center for Missing and Exploited Children that led investigators to Ratcliff, a former varsity football coach. "We were informed by the LAPD that this was an incident that took place off campus and that he was arrested at his residence for a situation that is unrelated to this campus," said Jose Iniguez, the principal at the high school. Iniguez says Ratcliff was placed on administrative leave pending the outcome of the investigation and that the school informed parents of Ratcliff's arrest last week via pre-recorded phone messages. Some parents on Thursday didn't seem to know anything about the situation and others expressed concerned. Juanita Lacon said she was worried when she heard the news because her son has autism and is especially vulnerable. Students also said they were concerned. "Everyone is surprised and shocked because they don't believe it," said student Vanessa Castor. "We didn't know him well enough to say whether he did it or not." Ratcliff was released on $20,000 bail following his Feb. 2, 2011 arrest and was expected back in court Feb. 25, 2011. While students struggled to understand the charges, investigators are asking any possible victims to come forward. Anyone with information about Ratcliff was asked to call (877) LAPD-247.
Mr. Commissioner!
October 22, 2010
BAY MINETTE, Ala.
(WCJB) Stephen Nodine (
pictured above, center
) a former Mobile County commissioner, has pleaded not guilty to charges he murdered his alleged 45-year-old mistress, Angel Downs. Nodine waived his
arraignment
Thursday and his
attorney
entered the plea for him. He faces multiple charges in connection with the May shooting. Downs, a Gulf Shores real estate professional, was found in dead in her driveway by a single gunshot wound to the head. According to Corrupt Justice™ media affiliates, investigators reportedly found a 9mm semi-automatic pistol at the scene, but the Baldwin County Sheriff's Office has not said definitively whether that was the gun that killed Downs. Nodine was indicted in September and faces a December trial.
Angel Downs (
pictured above, center
) was found in dead in her driveway in May, a single gunshot wound to the head. Her friends and family believe they know who did it - her married lover, Steve Nodine, a now former Mobile County Commissioner.
---
Michael Gressett!
---
Monetized Rapist Re-Hired!
Posted: 02/08/2011 02:03:58 PM PST Updated: 02/08/2011 02:21:08 PM PST
MARTINEZ, CA
-- An arbitrator has reversed Contra Costa County's firing of a veteran prosecutor accused of raping a junior colleague at his Martinez home nearly three years ago, backing Michael Gressett's claim that the pursuit of rape charges by the District Attorney's Office was "tainted by political animosity," according to a copy of the ruling obtained by Bay Area News Group. In a sharp rebuke of the county, arbitrator Norman Brand rejected six causes for canning Gressett, 53, including the rape allegation. Brand ordered the county to reinstate Gressett with full back pay and benefits. He earned $140,000 in annual salary before his firing in July 2009.
Whether Gressett (
pictured left
) ever returns to work as a county prosecutor is doubtful.
He remains the subject of a 13-count criminal indictment accusing him of raping the former colleague at his Martinez condominium in May 2008, using an ice pick and a handgun
. Gressett, who worked in the sex crimes unit, argues that the sex was consensual. He pleaded not guilty in October. He will likely be placed on paid administrative leave, said Mark Harrison, an investigator working for Gressett. "He will immediately be placed back on the payroll. He'll be put on the books today," Harrison said. County Supervisor John Gioia said he could only confirm that the arbitrator reached a decision, but no details.
Newly elected District Attorney Mark Peterson, Gressett's friend and former supervisor, did not return a call Tuesday morning seeking comment
.
The former colleague who lodged the rape allegations, known as "Jane Doe" in court papers, refused to testify during a 10-day hearing last fall over Gressett's termination, according to Brand's 26-page ruling, dated Monday. Her refusal "casts doubt on the credibility of the witness' prior statements," Brand wrote, describing "significant discrepancies" in statements Jane Doe made to investigators and friends, and with medical records that did not support her claim of trauma to a police detective. "The stories Jane Doe told to different people are significantly inconsistent, they conflict with direct testimony and they are not supported by the documentary evidence," he added. "Moreover, Jane Doe had -- as the DA knew -- strong motivation to lie." Doe, then a young prosecutor under a 3-year contract, quietly settled with the county for $450,000 in 2009 -- a deal that only recently came to light. She had filed a complaint with the state Department of Fair Housing and Employment, claiming leaders in the District Attorney's Office failed for months to follow up on her allegation, leaving her "having to work in the same areas as Gressett." She also claimed the office denied her a permanent position in retaliation for the rape allegation. Gressett's defenders have argued that Jane Doe knew when she reported the alleged rape that she lagged behind in her class of young contract prosecutors and was unlikely to earn a permanent job. Brand cited a text message Doe sent to a colleague after looking at practice exam questions for a permanent job: "Just have this terrible feeling im going to end up w/no job in 3 months -- waiting tables -- exactly where I started." In his ruling, Brand noted that the county withheld the settlement during Gressett's administrative hearing, despite a request by Gressett's side for any "consideration" the District Attorney had provided her. The arbitrator suggested political and financial motives for the District Attorney's Office to wait nearly five months before referring the rape allegation to police and placing Gressett, a three-time candidate for District Attorney, on administrative leave upon his arrest in September 2008. Former District Attorney Robert Kochly "could have required her to make a statement, but he did not. According to (Chief Assistant District Attorney Brian) Baker, they did nothing for months because they were 'still hoping to get a cooperative statement from her.' " "That was not their only motive," Brand wrote. "The unofficial allegation of rape left the DA's office worried about getting sued by Jane Doe if they failed to hire her as a permanent DA." Kochly also feared political consequences, Brand wrote, citing testimony from Kochly. "I was certainly cognizant of the other implications in the matter. Mr. Gressett having, you know, run for political office, including running against me in 2002," Kochly testified. Brand wrote that the evidence supports Gressett's contention that the office's "pursuit of these charges was tainted by political animosity because he had run for DA and currently supported Mr. Peterson against (Dan) O'Malley." Kochly and others in the office endorsed O'Malley, a former prosecutor and judge and now a defense attorney. The criminal case against Gressett is a separate process, but Harrison said the arbitrator's ruling validates Gressett's defense. "From day one, Michael has been very clear on his innocence," Harrison said. "In our position, it was not only a politically motivated investigation, it's a financial motivation on behalf of (Doe)." He also chided the county for failing to report its settlement with Jane Doe, which a state deputy attorney general prosecuting the criminal case against Gressett said he only learned about last week. In three of the other causes, the county relied on a statement from a woman, Jessie DeGuzman, who claimed Gressett gave inappropriate advice and an overly lenient deal to a former DeGuzman associate several years ago. She also told investigators that Gressett twice paid her for oral sex. DeGuzman's statement came with an unusual deal for the release of her "significant other" from jail -- a deal brokered by O'Malley's law partner. She later recanted the oral sex claim, and the county declined to have her testify at the hearing. "The fact is, Ms. DeGuzman lied to help her boyfriend," wrote Brand. "When she discovered Mr. O'Malley's partner, (Tom) O'Connor, was interested in getting negative information about (Gressett), she made up her sex story. The DA's office was willing to trade." Brand found the claims related to DeGuzman's statement "not, on its face, believable." The other causes for firing Gressett were a claim he violated professional standards by bluntly describing crimes against a rape victim to colleagues in her presence; and seven grams of marijuana found at his home during an investigation into the alleged rape. Brand rejected the former cause as baseless, and the marijuana charge as no cause for firing.
See:
D.A. Michael Gressett: CoCo's Contradiction! - Part II
Indicted!
Update: October 22, 2009
Michael Gressett, 52, the former veteran prosecutor in the Contra Costa County District Attorney's Office Sex Crimes Unit arrested in Oct. 2008 for allegedly raping a colleague five months earlier, now faces an additional felony charge after a criminal grand jury indicted him on 13 counts of rape, sodomy and sexual assault this week. The indictment replaces the 12 counts leveled against Gressett by the California Attorney General's Office, which had assumed prosecution of the case due to Gressett's employment by the County D.A. Gressett is scheduled to return to court on Nov. 2 to answer the indictment, and a jury trial, based on the indictment is expected to occur in late spring of 2010.
See:
D.A. Michael Gressett: CoCo's Contradiction! - Part II
Michael Gressett
Update: August 21, 2009
Michael Gressett, 52, the Contra Costa County sex crimes prosecutor (
pictured left
) accused of brutally raping a colleague, appeared to take detailed notes Monday, August 17th, as the two sides hashed out details for the preliminary hearing. It is expected to run nearly two weeks. Last month, Gressett was fired based on the rape allegations and other claims. He has appealed his termination. Doe, who no longer works for the district attorney's office, also must testify at a hearing on Gressett's termination, and at a criminal trial if the judge orders it. A judge ruled Monday that Doe must testify at a
preliminary hearing scheduled for Nov. 2, 2009
. Visiting Judge Carlos Ynostroza rejected arguments by state prosecutors that she was protected under a 1990 ballot measure designed in part to keep victims from repeated, potentially traumatizing testimony. The ruling allows Gressett's attorneys to grill Doe, before a trial, over what they argue are inconsistent accounts to authorities and to friends.
Gressett is charged with 12 felony counts of raping and sodomizing Doe with use of a handgun and an ice pick at his Martinez home May 8, 2008
. His attorneys insist it was consensual. Gressett has pleaded not guilty and remains free on $1 million bail. When she first spoke to Martinez police last year, the victim, a junior Contra Costa County prosecutor, gave a disturbing account of being raped and sodomized by Deputy District Attorney Michael Gressett during a lunch break. She and her sister "seriously considered" killing the sex-crimes prosecutor after the rape, she said. But the woman, identified only as "Jane Doe" in court documents, said she never wanted to pursue a criminal case.
---
Update: July 28, 2009
Michael Gressett, 52, the Contra Costa County sex crimes prosecutor (
pictured left
) accused of brutally raping a colleague, is facing 12 counts of felony sex crimes contained in a 19-page criminal complaint. "It was a horrible raping," said Gressett's defense lawyer Daniel Russo yesterday. Jane Doe told friends that Gressett injured her jaw and that she suffered permanent internal injuries from the alleged assault. According to 12 charges leveled by the State of California, Gressett tied up the woman, raped and sodomized her while armed with an ice pick and a gun. The judge refused to remove state prosecutors from the case.
Alameda Superior Court Judge Carlos Ynostroza
is assigned to rule over the upcoming preliminary hearing and possible jury trial. Gressett's preliminary hearing is set for August 17, 2009. His attorneys, Daniel Russo and Michael Cardoza indicated they planned to subpoena "Jane Doe," the 30-year-old rape victim (
C.J. is not naming her because she is an alleged rape victim
). The prosecution, comprised of Deputy Attorney General Peter Flores and Deputy Supervising Attorney General Joyce Blair, argued that Doe is protected from cross examination during the preliminary hearing (Proposition 115, the Crime Victims' Justice Reform Act (1990)). Blair argued: "
She's traumatized
." The rape and imprisonment occurred at Gressett's home in Martinez in May 2008. The vicious imprisonment and attack was continually inflicted upon the victim in Gressett's vehicle. The victim alleges he made death threats, while he continued to physically assaulted her. Gressett denies all charges. He maintains that the sex was consensual and he did nothing wrong. Cardoza told reporters that he categorically pronounced that his client would be found not guilty. Cardoza called the case a "Stalin show trial." He also declared that the state prosecutors were merely "window dressing." He was steadfast in his belief they (prosecutors) "possessed no knowledge or facts of the case." Gresset is a 21-year veteran prosecutor in the Contra Costa County District Attorney's Office Sex Crimes Unit who put scores of sex offenders behind bars during his career. He was fired from his job effective July 28, 2009. He was placed on paid administrative leave after his arrest last October 2008.
---
Update: July 27, 2009
Michael Gressett, the Contra Costa County sex crimes prosecutor (
pictured above left
) accused of brutally raping a colleague (
C.J. is not naming her because she is an alleged rape victim
), has been called a savage rapist akin to the man he convicted that same fateful May afternoon day he viciously raped himself. Gressett is free on bail and on
paid leave
(
$15,000.00+ per month
) from his office. The victim told police that she didn't immediately report the alleged lunchtime attack for several reasons. She knew the perils of testifying - "I should be the one that asks the questions," she said - and deemed her case to be "unwinnable." She told police she once looked up to Gressett, a 20-year office veteran known for his ability to make people laugh. The victim told police, Gressett sodomized her, holding a gun to her head, handcuffed her and jammed an ice pick into her before making threats. "
I remember crying and begging him to stop
," she told police, according to a transcript of one of her interviews. Gressett had what he called a "
nooner
," in bringing a fellow prosecutor to his Martinez home for intercourse while he waited for a jury verdict in a molestation trial. Gressett was arrested Oct. 2, 2008, outside his office. The case returns to court today. Gressett, 52, who has lost three bids to be elected district attorney, plans to argue that state prosecutors have been unduly influenced by his political opponents in his own office. He wants a special prosecutor assigned.
---
Update: June 25, 2009
A Contra Costa County sex crimes prosecutor (
pictured above left
) accused of brutally raping a colleague in May 2008 is asking a judge to boot state prosecutors from the case, saying they let the District Attorney's Office commandeer the investigation and intimidate employees, "poisoning" the case against him. In Michael Gressett's 50-page motion, it's hard to tell which is saltier: the kinky sex talk reportedly bandied among Contra Costa prosecutors, or the hinky internal politics Gressett accuses a top prosecutor of playing during the criminal investigation. Gressett's attorneys contend Assistant District Attorney Paul Sequeira, one of the agency's top officials, and his investigators controlled a joint investigation with Martinez police and the state that was created under a county protocol designed to guard against conflicts of interest. According to the motion, they solicited incriminating comments from Gressett's colleagues and past girlfriends, steered away from doubts about the rape accusations and ignored leads that might support Gressett's defense that it was consensual, if rough, sex. State prosecutors in November charged Gressett, 52, with 12 felony counts, alleging he raped and sodomized "Jane Doe" at his home during lunchtime on May 8 last year, binding and handcuffing her and using a handgun and an ice pick. The charges include criminal threats and false imprisonment. Gressett pleaded not guilty and remains free on $1 million bail. He is on paid leave. Gressett's lawyers call the claim of her injuries false and claim a political motive. A 21-year veteran, Gressett ran three failed races for district attorney in 1994, 1998 and most recently in 2002 against District Attorney Robert Kochly. "It's common knowledge that Sequeira is openly hostile to Gressett and has been since the 1994 campaign," the motion states. Sequeira declined to comment on the motion, saying he had not read it and that the Attorney General's Office was handling the case. "It was a joint investigation. We all, everybody had a piece of the pie, but I don't think anybody was controlling anything," he said. "Everything that I may have done was at the behest of the attorney general and the district attorney. I don't really control anything. I'm just the person who was carrying out what I was told." Joyce Blair, the supervising deputy attorney general who is prosecuting the case, declined to discuss the motion but said they will soon file a response. "The DOJ prosecutors have handled this case appropriately and within county protocols," she said in a statement. "We will vigorously oppose the motion to recuse and expect to prevail." If visiting Judge Carlos Ynostroza rules in Gressett's favor, a special prosecutor could be called in to handle the case. According to the motion, several colleagues made statements to investigators that painted Jane Doe as a coarse-tongued young probationary prosecutor eager to keep her job. Gressett's lawyers claim Sequeira sought to muzzle those comments and played favorites with employees based on their statements. Some were threatened, said Daniel Russo, one of Gressett's attorneys. Gressett's supervisor, Deputy District Attorney Mark Peterson — a Concord city councilman who also ran for district attorney in 2002 — said in an Oct. 3 interview that he told Gressett "to stay away from Jane Doe as she was crazy," the motion states. Sequeira questioned Peterson's motives, suggesting politics, and the exchange turned combative. Peterson complained to Kochly and later was demoted. Peterson confirmed the account of the interview, and his demotion. Asked if he considered it a result of his interview in the case, he declined to comment. One prosecutor told investigators that, at a dinner before the alleged rape, the topic among them — including Gressett and Jane Doe — turned to "rough sex, role playing and use of weapons in sex. Jane Doe was explicit in her enthusiasm for rough sex and the use of weapons in sex." Another prosecutor said she was "shocked by the allegations as Jane Doe has told her that she wanted to (have sex with) Gressett, and that she was into anything," the motion states. Jane Doe and her attorney first told Sequeira of the alleged rape four days later, on May 12. Sequeira told Kochly of the allegations two days later, according to the motion. Why they waited more than four months to alert Martinez police remains unclear, but one exchange during a police interview suggests that Jane Doe was reluctant. Sequeira said the issue of the delay was "part of the investigation" that he could not discuss. "It's kind of inappropriate for me to go into much detail," he said. The attorney for Jane Doe could not be reached Wednesday. Russo said the district attorney's office should have handed the case to Martinez police. "You leave this (guy) on the job for four months, let him interact with victims of sexual assault and you think he's a rapist?" Russo said. "If it's true, somebody should be out of a job." The Attorney General's Office "abdicated their role and they should be embarrassed," he added. Kochly, through his assistant, said he had not seen the motion and deferred to the Attorney General's Office. Police, the district attorney's office and state investigators joined in the criminal investigation under a county protocol that is considered a state model. Martinez police Chief Tom Simonetti said police were involved in the investigation from Sept. 26, the day that they were made aware of the allegation. Police arrested Gressett Oct. 2 when he arrived for work. "They weren't pushing us around to do this, do that," he said of the district attorney's office. "(The agencies) divided up the work. ... It's one of those weird things, you don't feel comfortable investigating another law enforcement agency, but it is what it is." Simonetti noted that in cases of police shootings, for instance, it's standard for the officer's agency to join in an investigation. "If this was reversed and it was my officer, I'm not going to say we don't want to be involved. If it happens in my city, works for us, we're going to be involved." A hearing on the motion is scheduled for July 27, 2009.
---
Update: March 14, 2009
The Superior Court of the State of California, for the County of Contra Costa has apparently went black on the Michael Gresset rape case. C.J. is tirelessly searching for factual updates to the case to bring to our readers, however officials appear to be tight-lipped. We will continue our search for the truth in this matter. It is our further belief that if Mr. Gressett is guilty of the crimes alleged, as the facts tend to indicate, then Mr. Gressett should bear the full brunt of the law.
---
Contra Costa sex-crimes prosecutor charged with 12 sexual offenses.
By John Simerman -
CONTRA COSTA TIMES
(Updated: 11/21/2008 11:04:00 AM PST)
MARTINEZ — State prosecutors today leveled 12 felony charges against Contra Costa County deputy district attorney Michael Gressett. The charges against the Contra Costa sex-crimes prosecutor include several counts each of rape, sodomy by use of force and forced oral copulation, stemming from what prosecutors said were several incidents that occurred on the same day, May 8 [, 2008]. Gressett pleaded not guilty to charges, which could send him to prison for more than 22 years. Among the enhancements to several counts of forcible rape, prosecutors are charging that Gressett used a handgun to commit [sic] the crime. In one count, he is accused of using an ice pick. Dressed in a tan suit, Gressett spoke after the brief hearing and strenuously denied the accusations. "I can say it's been very difficult after all these years of prosecuting the bad guys. The truth will come out. It's been painful for my family and loved ones," he said. "I stand in the shadows of fear in a false accusation. I know the accuser knows they are not true," Gressett said. Superior Court Judge Charles Treat ordered Gressett and the accuser to stay away from each other. He set Jan. 27 as the next court date.
October 6, 2008
- Update
---
As of October 6, 2008, Mr. Gresset had posted $1 million bail.
---
Oringinal Story
Article Last Updated: 10/03/2008 07:25:38 AM PDT This is shocking news. Contra Costa authorities represent a racist judicial organization. Under normal circumstances white men who are members of the Contra Costa Judicial Organization are never subject to arrest.
Contra Costa deputy DA arrested on suspicion of rape
By Roman Gokhman - Contra Costa Times
A Contra Costa deputy district attorney (pictured in photo) who prosecutes sex crimes
was jailed Thursday on suspicion of raping another deputy district attorney, police said. Police arrested Michael Gressett, 51, of Martinez on suspicion of rape, oral copulation, sodomy and penetration with a foreign object. He was being held Thursday night at County Jail in Martinez in lieu of $1 million bail, Contra Costa sheriff's spokesman Jimmy Lee said. "He was arrested as he was leaving his home (Thursday) morning," Martinez police Chief Tom Simonetti said; he did not know whether Gressett was aware he was being investigated. Authorities say the rape occurred a few months ago, but the victim — another deputy district attorney in the Contra Costa District Attorney's Office — went to her supervisor Sept. 26; the supervisor called Martinez police, Simonetti said. Police served a search warrant and found evidence that corroborated the victim's statements, police said. Gressett has worked at the District Attorney's Office since 1987. He ran three unsuccessful campaigns for district attorney, in 1994, 1998 and 2002. His campaigns pledged to crack down on violent crimes and "quality-of-life" crimes, and to allow public access to the office by putting all case results on the Internet He railed against what he called the office's
"good ol' boys"
culture. He graduated from the University of Oregon in 1983 with a psychology degree and from the University of California Hastings College (The UC Regents) of the Law with a law degree in 1986. Gressett has spent years in the Richmond branch of the office and also has done stints in family support and workers' compensation. In 2005, in one of his most notable trials, Gressett successfully prosecuted Antioch resident Manuel Walker, who shot a friend to death two years earlier. Walker was sentenced to 36 years in prison. Contra Costa District Attorney Robert Kochly did not return calls seeking comment Thursday evening.
---
Oakland, CA Transit Cop Shooting
•
Mehserle Makes Bail!!!
(Updated 3-7-09) January 1, 2009 Murder of Unarmed Black Man, shot once (1) in the back!!)
•
Tony Pirone, B.P.D.
(Mehserle Accomplice - Jan. 1, 2009 Homicide)
•
Johannes Mehserle, Killer Cop
(Oakland's New Year's (2009) Transit Killer Cop)
•
The B.A.R.T. Shooting Investigation
(The Investigation of Oakland's New Year's (2009) Transit Killer Cop)
•
The B.A.R.T. Aftermath
(The Oakland Riots New (2009))
•
B.A.R.T. Police, Racism, Homicide
(Video of The Oakland New Year's Day (2009) Transit Shooting )
---
Cops that Sexually Offend
•
Cops that Sexually Offend! (Part I)
•
Cops that Sexually Offend! (Part II)
•
Sexually Offensive Cops! (Part III)
•
Cops that Sexually Offend! (Part IV)
•
Cops that Sexually Offend! (Part V)
•
Cops that Sexually Offend! (Part VI)
•
Cops that Sexually Offend! (Part VII)
•
Cops that Sexually Offend! (Part VIII)
•
Cops that Sexually Offend! (Part IX)
•
Cops that Sexually Offend! (Part X)
---
Judges of Interest
•
James J. Marchiano, Corrupt Judge
•
Stuart Hing, Corrupt Judge (Recent Appointment)
•
Douglas E. Swager, Corrupt Judge
•
Martin Jenkins, Corrupt Judge ("Uncle Tom")
•
David Bernard Flinn, Corrupt Judge
•
John T. Noonan, Corrupt Judge of the 9th Circuit
•
Former Judge Ralph B. Robertson, Racist
•
Judge Kenneth R. Kingsbury, Ret., Racist, Corrupt
•
Corrupt Judges, Frame-ups & Graft
•
Judges of the Regents of the University of California
---
Visit our other Blogs:
1.
Landlord-Tenant Law
2.
Willibys-Police-Brutality-Laws
3.
Lawsuits
4.
Real Estate Law
5.
Bankruptcy Law
6.
Re-Zoo-May
(Resume/Employment)
7.
Family Law
(Divorce, Custody Child Support)
---
---